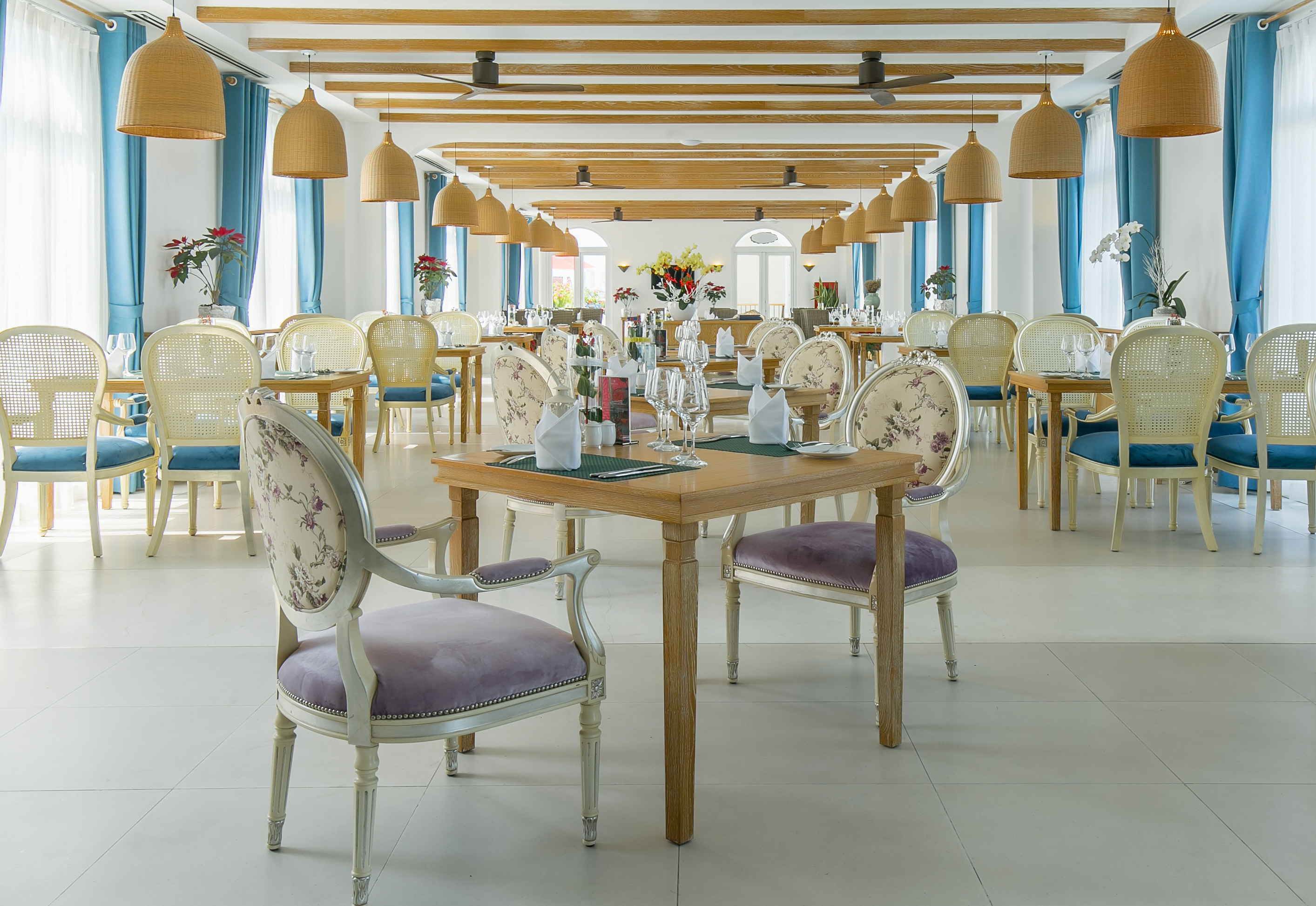 LA MAISON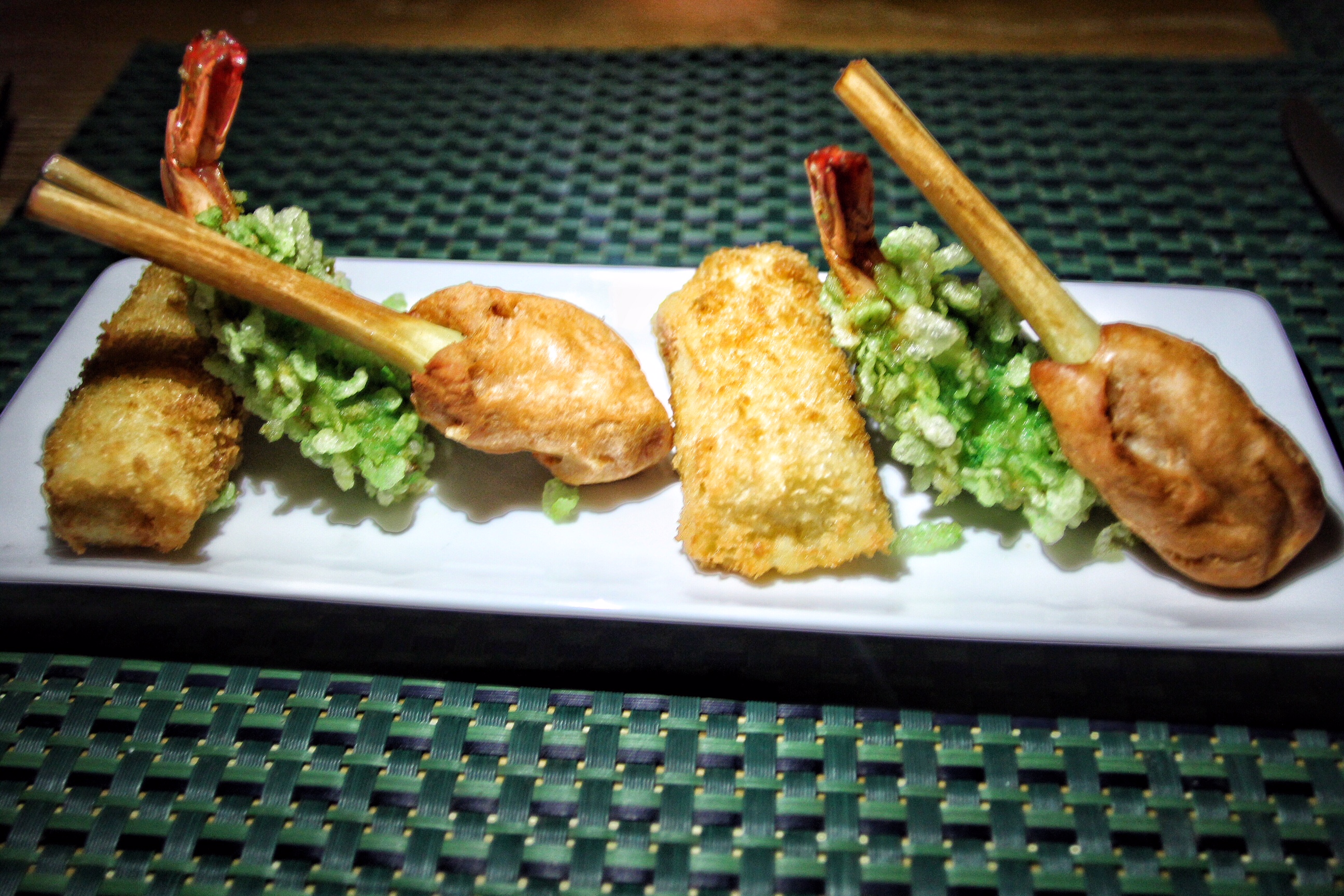 RISEMOUNT INSPIRED TAPAS
GRILLED SLICED BEEF WRAPPED IN "LOT" LEAVES, CRAB MEAT SPRING ROLL, CRISPY SHRIMP IN GREEN RICE, AND FISH MOUSSE ON LEMONGRASS. SERVED WITH FISH SAUCE AND PEANUT SAUCE.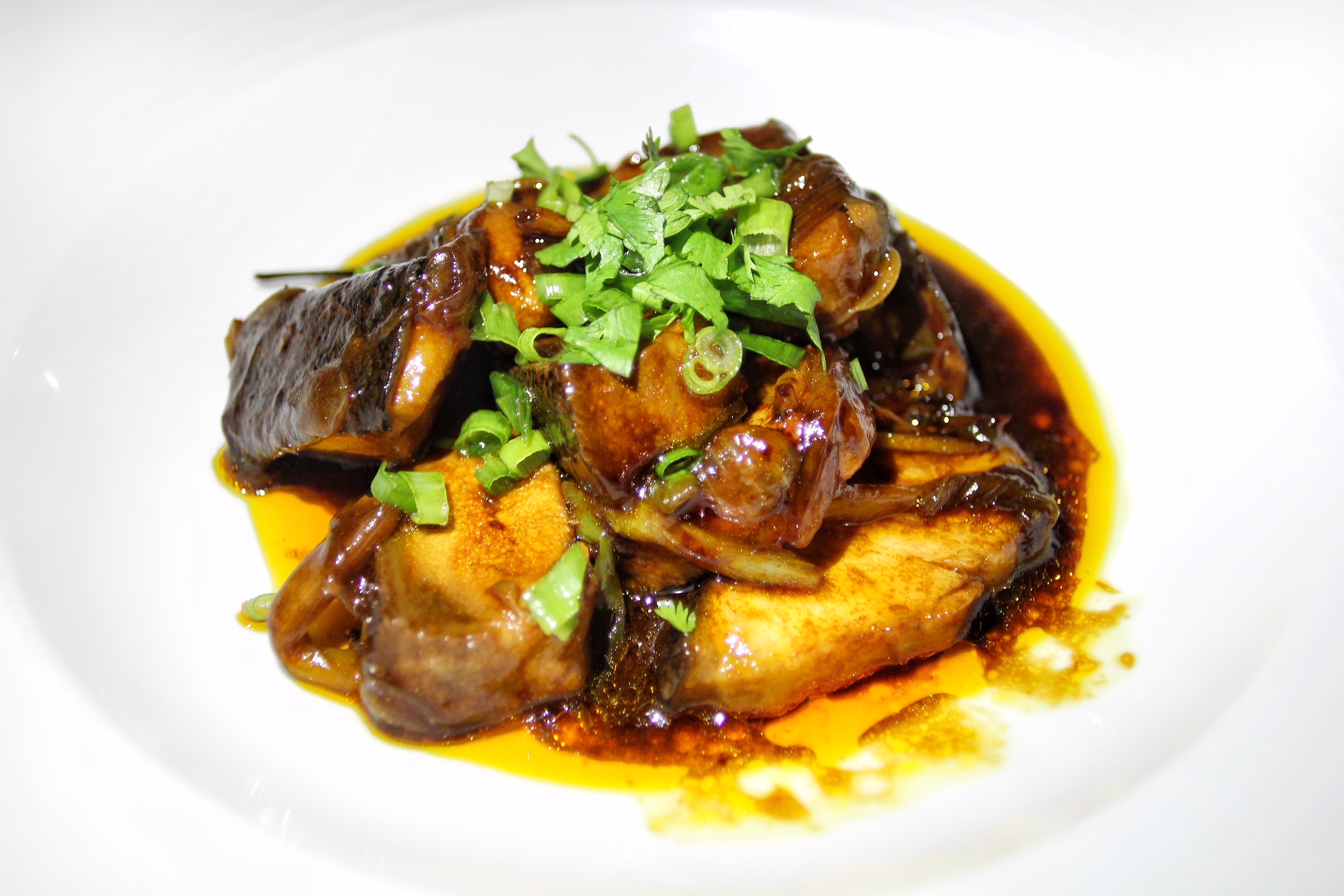 CARAMELIZED COBIA FISH
CARAMELIZED COBIA FILLET CUBES IN A FISH SAUCE FLAVOURED WITH CHILI, SHALLOTS, GARLIC AND PEPPER SERVED WITH STEAMED RICE AND A VIETNAMESE SALAD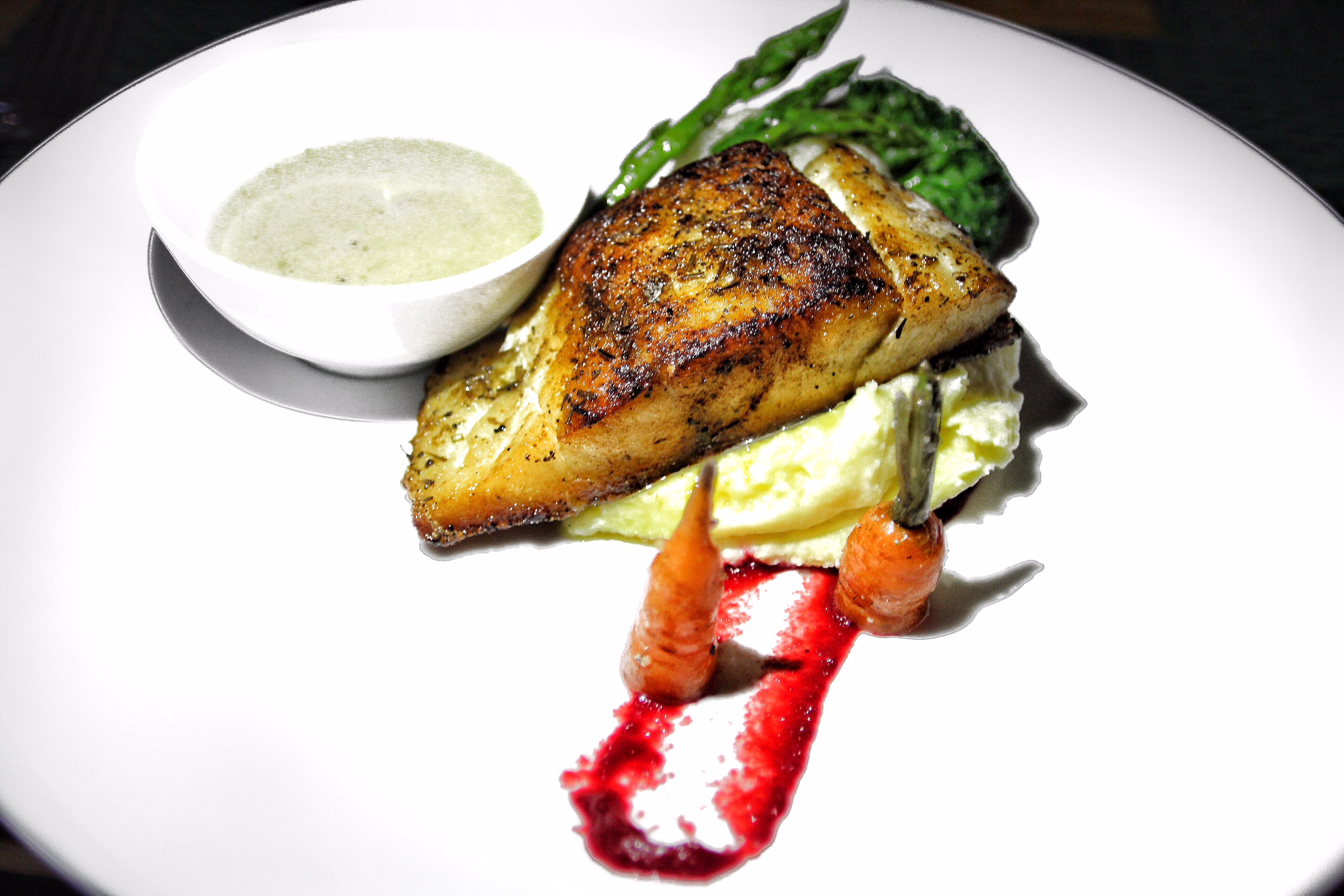 GRILLED SEA BASS FILLET
SEA BASS FILLET FISH AND MASHED PUMPKIN WITH ANCHOVY BUTTER SAUCE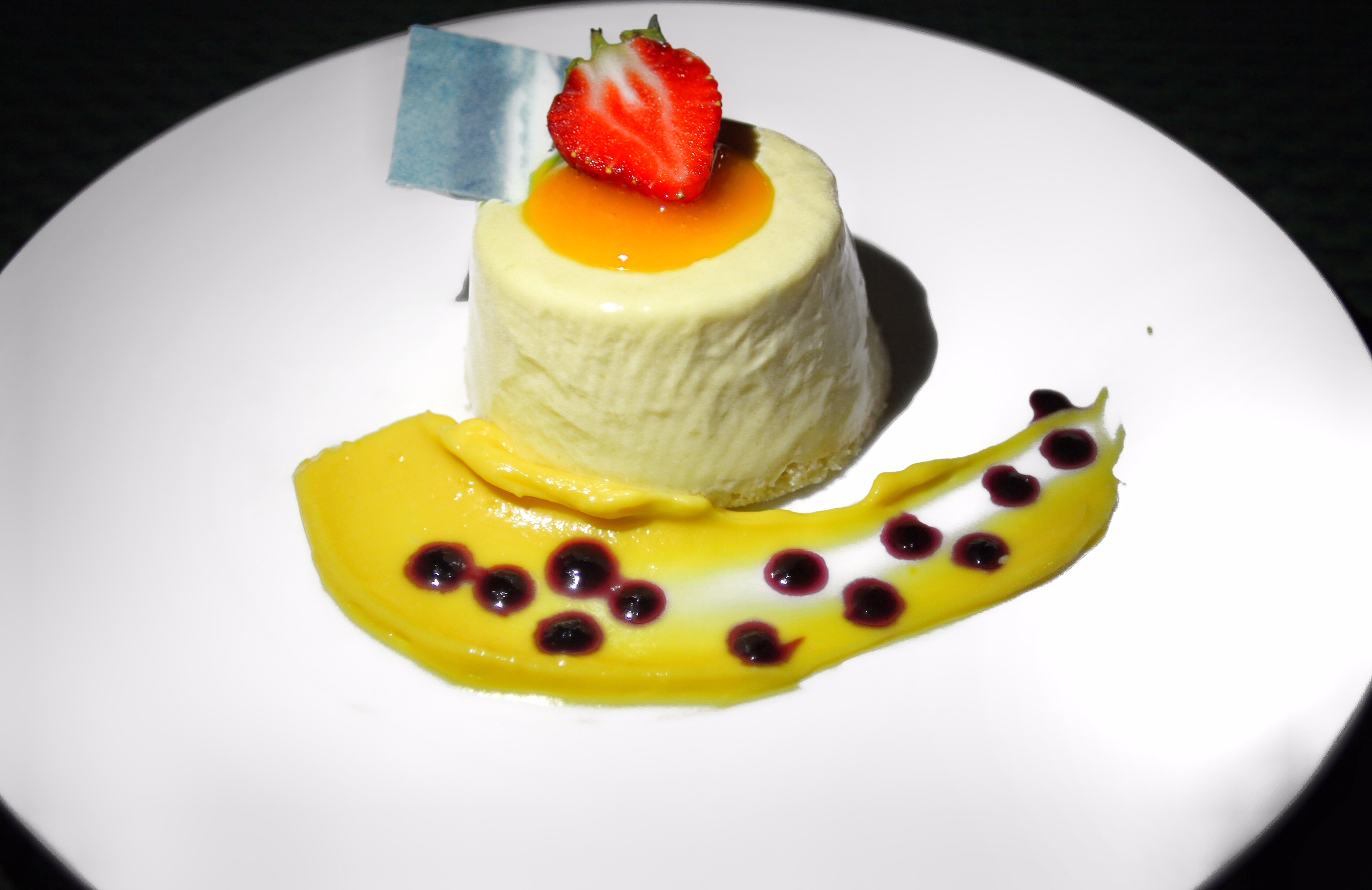 MANGO PANNA COTTA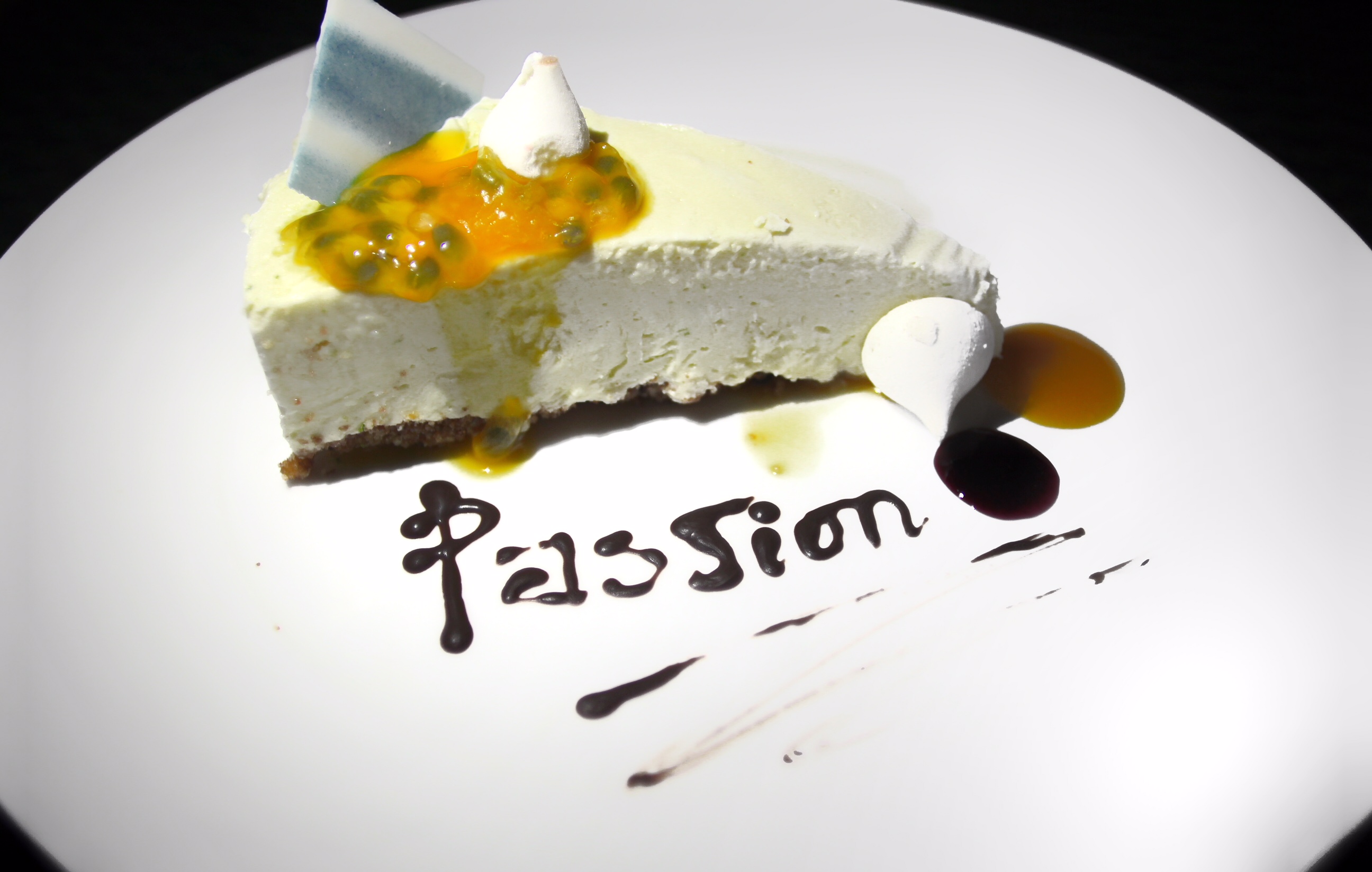 PASSION FRUIT MOUSSE
La Maison restaurant at Risemount Danang is a great spot to enjoy a romantic dinner in a Mediterranean setting. We loved the friendly service and varied menu which offered Asian and Western options. Favourite dishes of the night included the fragrant Risemount Inspired Tapas selection, the sweet Caramelized Cobia Fish, the delicate and perfectly prepared Grilled Sea Bass Fillet, and their decadent Passion Fruit Mousse. Make sure to check out the wine list for a perfect pairing with your meal and head to the hotel bar afterward for a relaxed drink in their Santorini inspired lounge.
120 Nguyễn Văn Thoại, Bắc Mỹ Phú, Ngũ Hành Sơn, Đà Nẵng 550000, Vietnam
+84 236 3899 999