RAZOR CLAM  A LA PLANCHA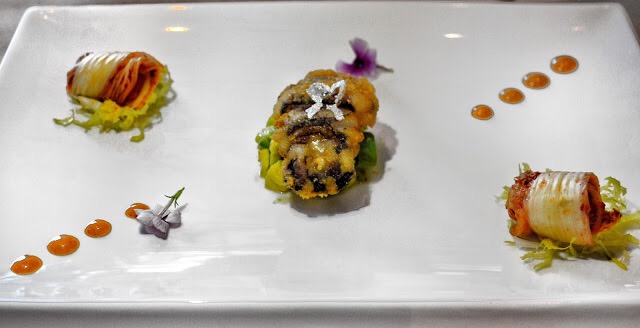 ZEBRA MANTIS SHRIMP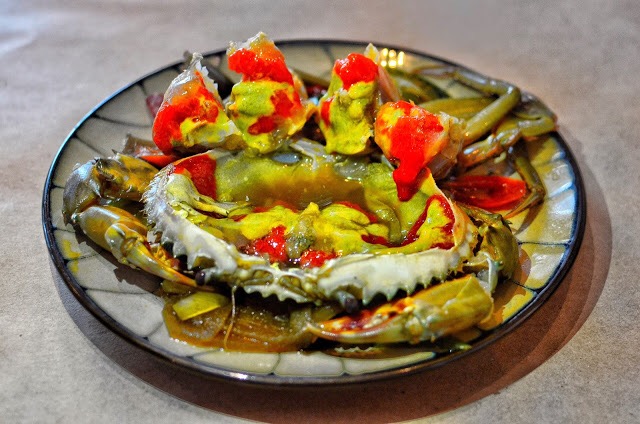 KANJANG GEJANG
KOREAN STYLE SOY MARINATED RAW MUD CRAB
(TAKES 6 DAYS TO DEPURATE AND CURE)
 .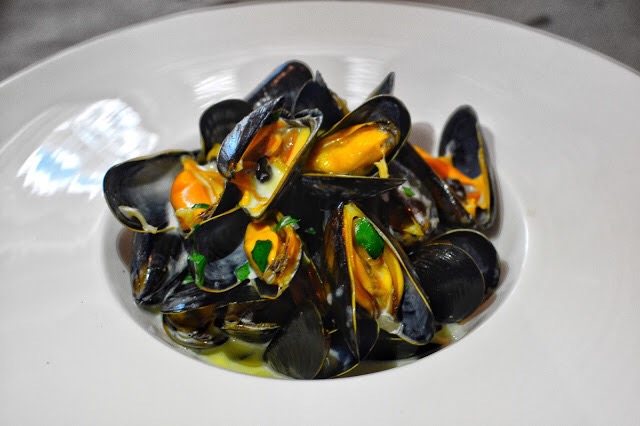 FRENCH BB BLUE MUSSELS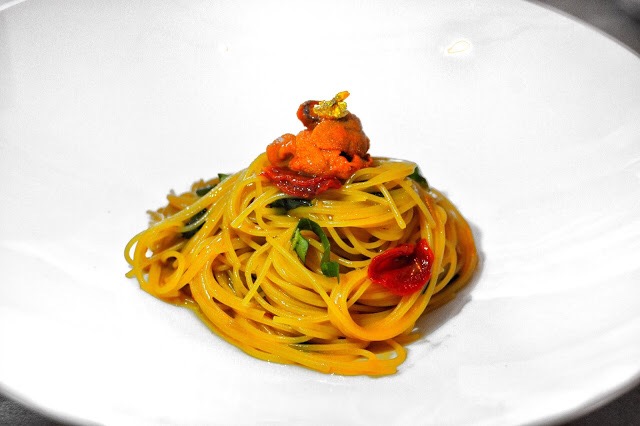 UNI ANGEL HAIR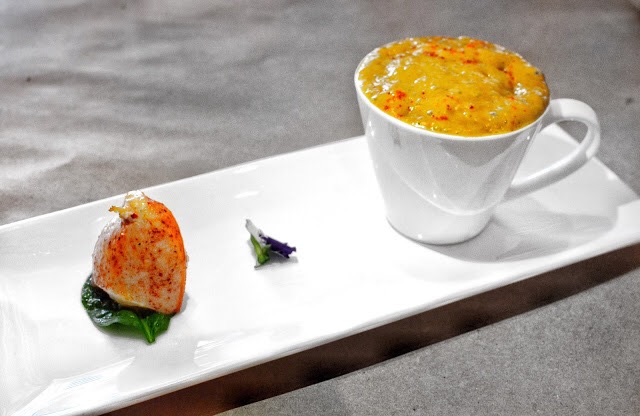 LOBSTER MACCHIATO
CONCENTRATED LOBSTER BOUILLON, LOBSTER FOAM, STAR ANISE, FRIED LOBSTER CHUNK
 .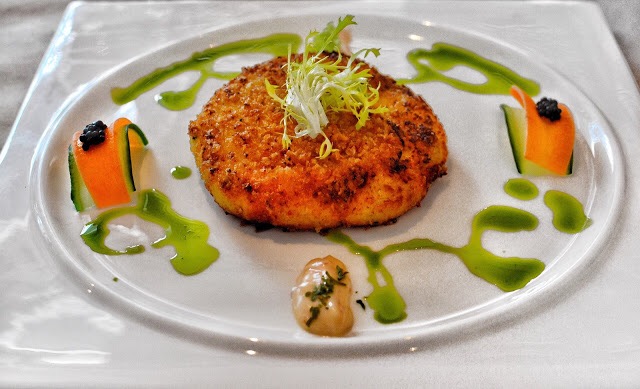 MOLTEN CRAB CAKE, UMEBOSHI AIOLI
 Table, situated on the 8th floor of The Pemberton in Sheung Wan, serves fresh seafood and are the only restaurant we know of who can boast having a marine biologist on their team. All shellfish served at Table goes through an intricate depuration process to clean out the seafood and ensure the freshest produce possible. Not only are you getting high quality imported fare, but much time and care is put into the preparation of the seafood before it's served to ensure the freshest taste is achieved. We highly recommend ordering a selection of their seafood to share, with favourites being the light and perfectly prepared Razor Clam a la Plancha, the tender Zebra Mantis Shrimp with Kimchi, the very fresh tasting Korean Style Soy Marinated Raw Mud Crab, the extremely flavourful Lobster Macchiato, the sweet and fragrant French BB Blue Mussels, and the indulgent Uni Angel Hair Pasta.
The Entertainer Hong Kong can be used for great buy one get one free offers at this restaurant.
https://www.facebook.com/Table-Ingredient-Based-Cuisine
Table, 8/F, The Pemberton, 22-26 Bonham Strand East, Sheung Wan
2815 2367