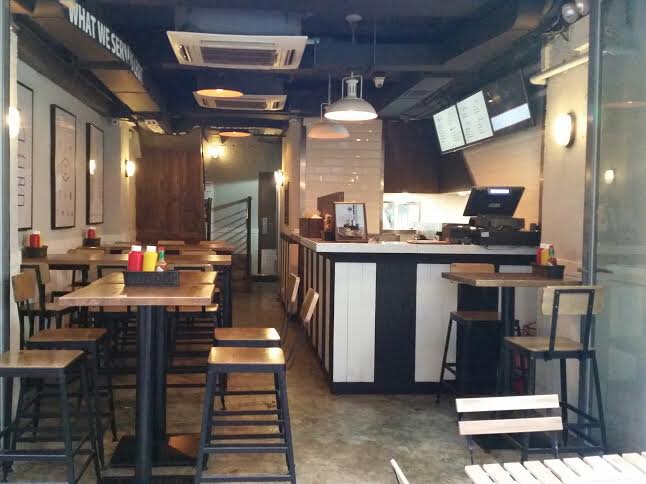 KOBAB & KOSHI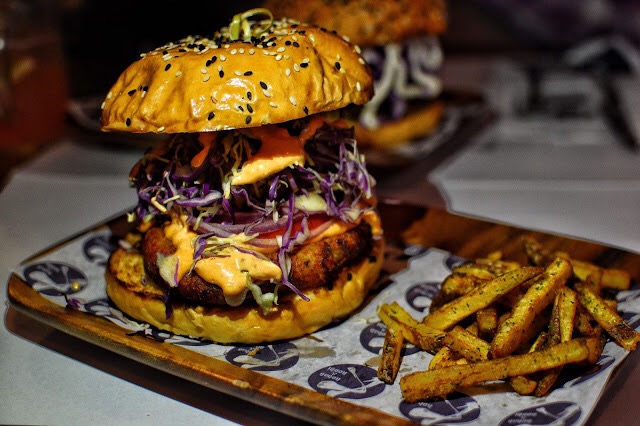 FISH BURGER
DEEP FRIED FISH PATTY, HOMEMADE TARTAR SAUCE, RED CABBAGE, ONIONS, TOMATO
.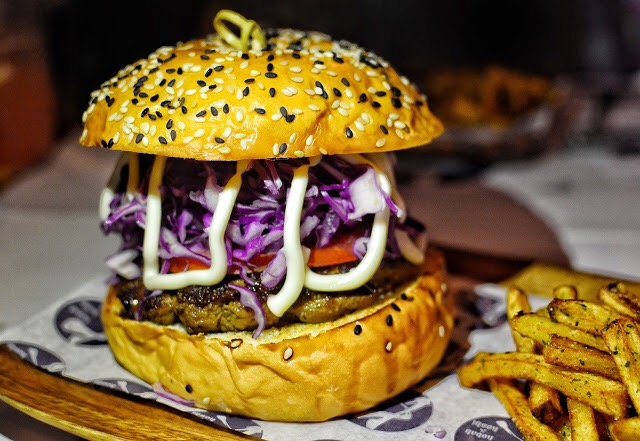 KOBAB & KOSHI BURGER
BEEF PATTY WITH HOMEMADE KALBI BBQ SAUCE, RED CABBAGE, ONIONS, TOMATO
.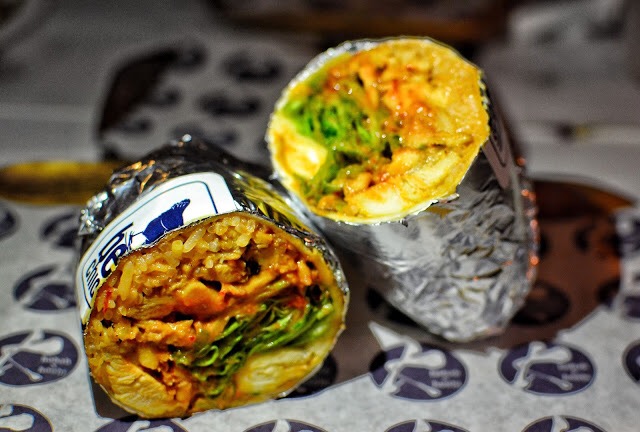 CHICKEN BURRITO
CHICKEN WITH KOREAN SPICE SAUCE
.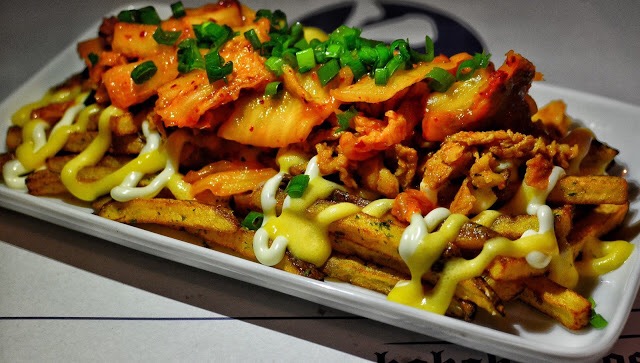 KIMCHI FRIES
POTATO FRIES, KOREAN BBQ PORK AND KIMCHI WITH HOMEMADE CHEESE SAUCE
.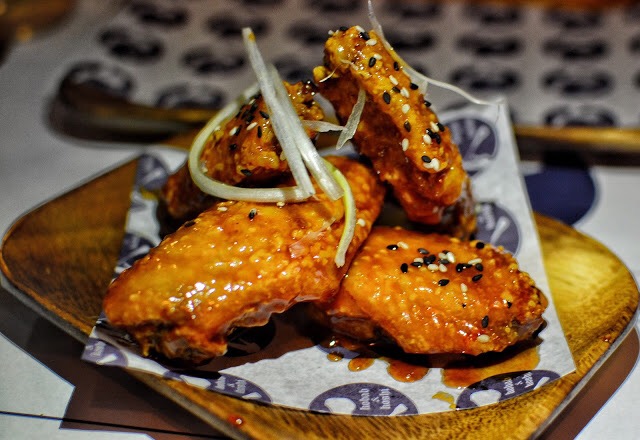 K CHILI BUFFALO WINGS
FRIED CHICKEN WINGS SERVED WITH HOMEMADE SPICY SAUCE
.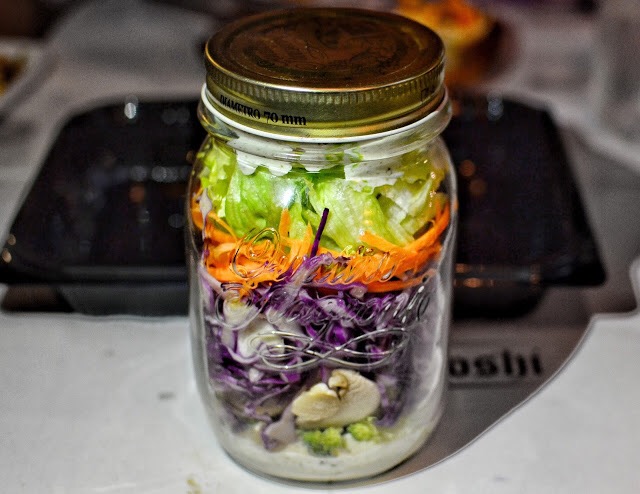 SALMON JAR SALAD
SALMON AND FRESH VEGETABLES WITH SWEET & SOUR HOMEMADE DRESSING
  .

  WATERMELON HONEY ADE
Kobab & Koshi, located on LKF's Wo On Lane, is a fun fusion burger spot serving up classic American style burgers with a delicious Korean twist. We loved their use of fresh ingredients including house grounded Angus Beef Burgers with no added preservatives and produce bought straight from the market. We highly recommend their flavourful and juicy "Kobab & Koshi Burger" incorporating a beef patty with homemade Kalbi BBQ Sauce, Red Cabbage, Onions and tomato, their Fish Burger with homemade tartar sauce, their spicy and Korean infused Chicken Burrito, the indulgent Kimchi Fries with Korean BBQ Pork and homemade Cheese Sauce, and the K Chili Buffalo Wings with homemade spicy sauce. Make sure to add a refreshing Watermelon Honey Ade to your order for the ideal lunchtime meal or weekend treat. Perfect for burger lovers who crave a slice of Korean influence.
https://www.facebook.com/kobabnkoshi
Kobab & Koshi, G/F, Luen On House, 6 Wo On Lane, Central
2812 6887