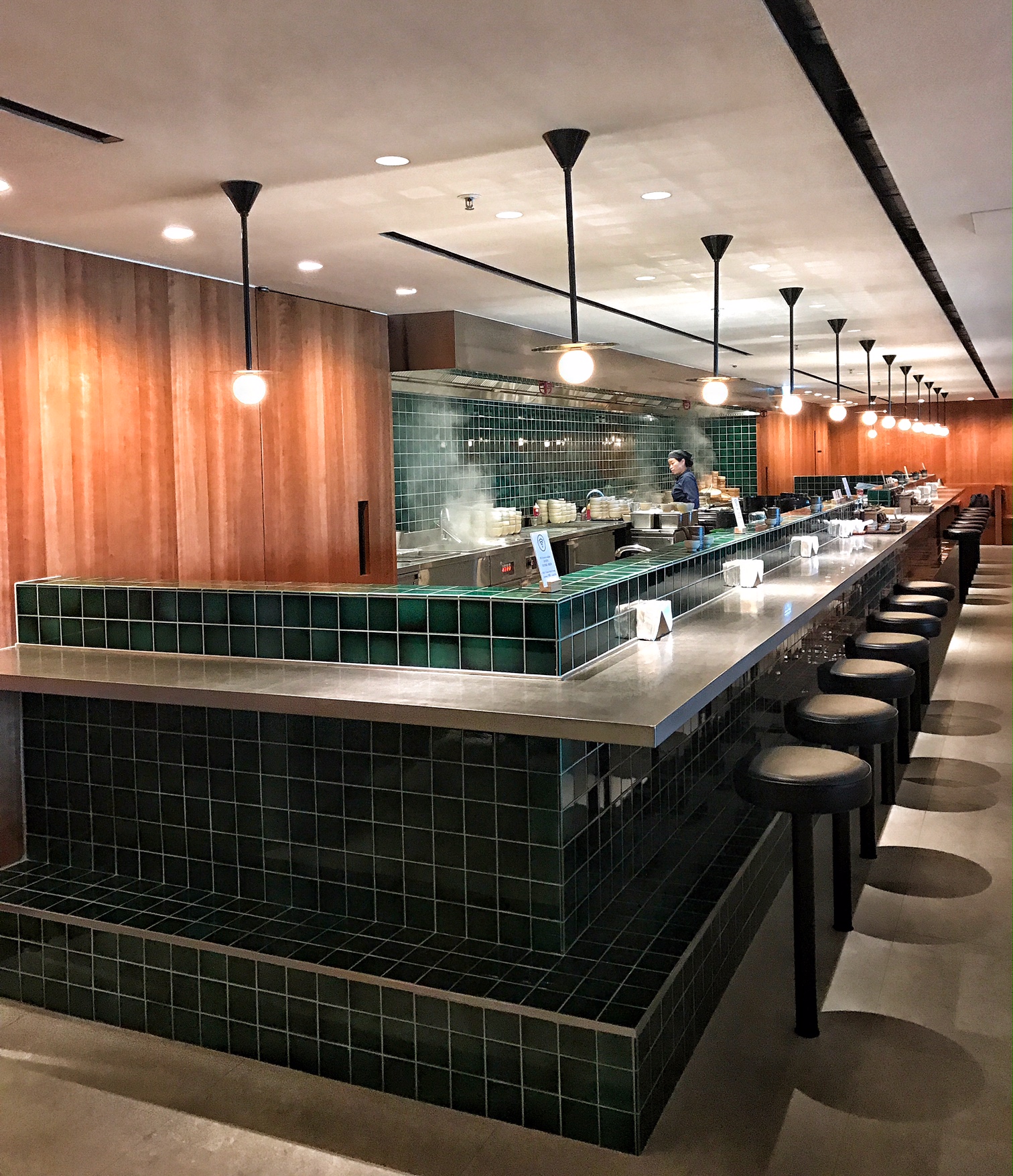 NOODLE BAR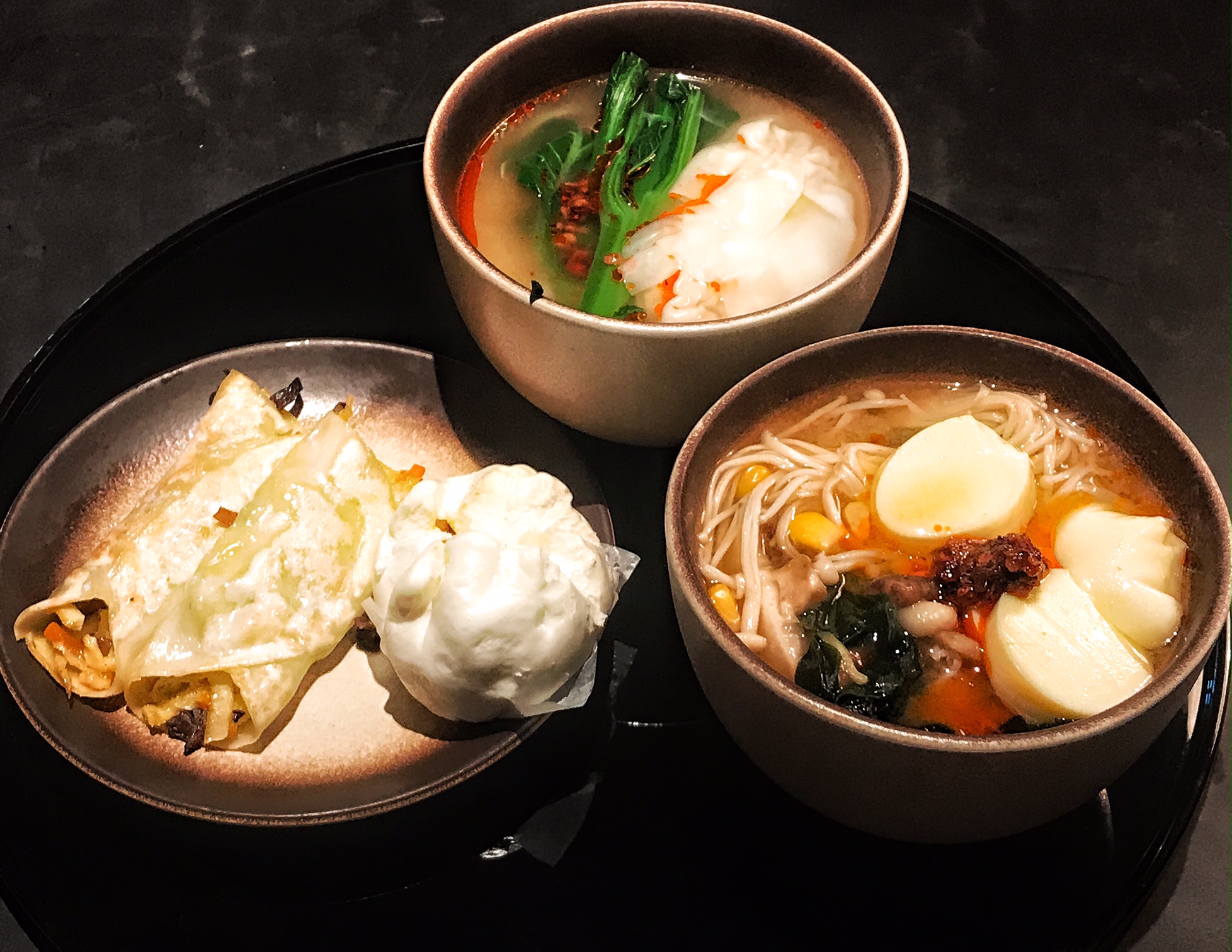 SHRIMP WONTON NOODLE, RAMEN, VEGETABLE DUMPLINGS AND PORK BUN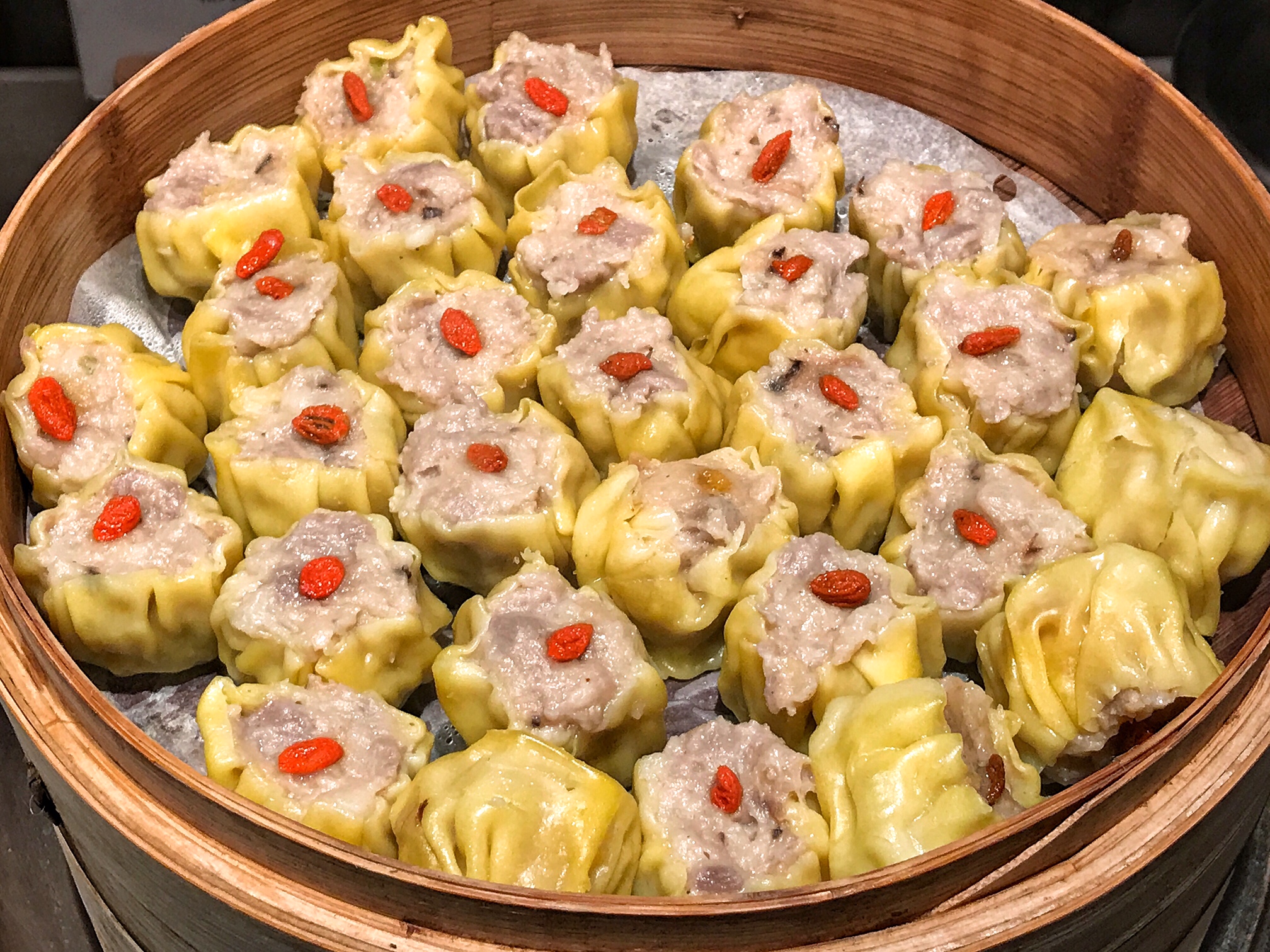 SIU MAI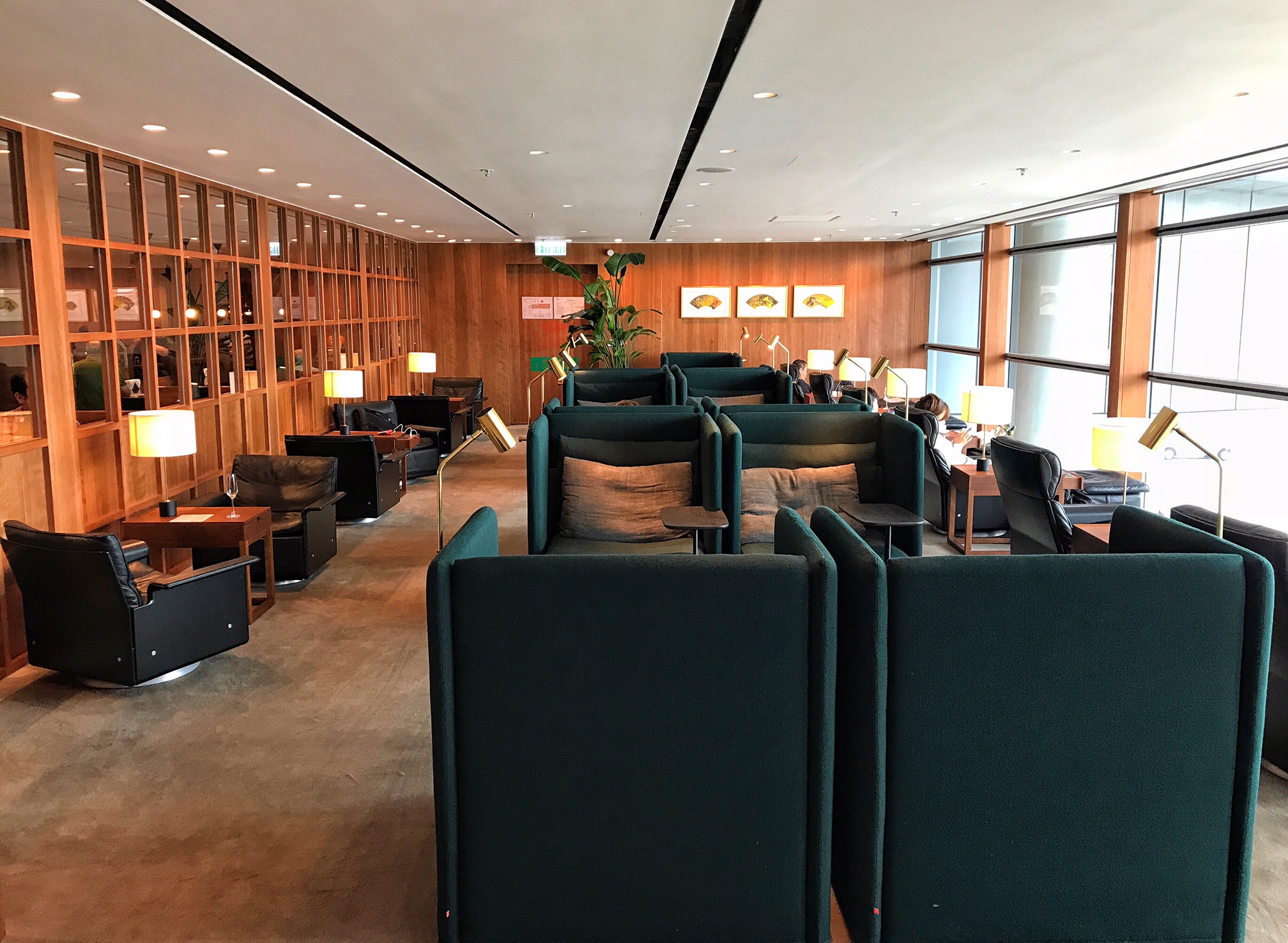 RELAXATION ROOM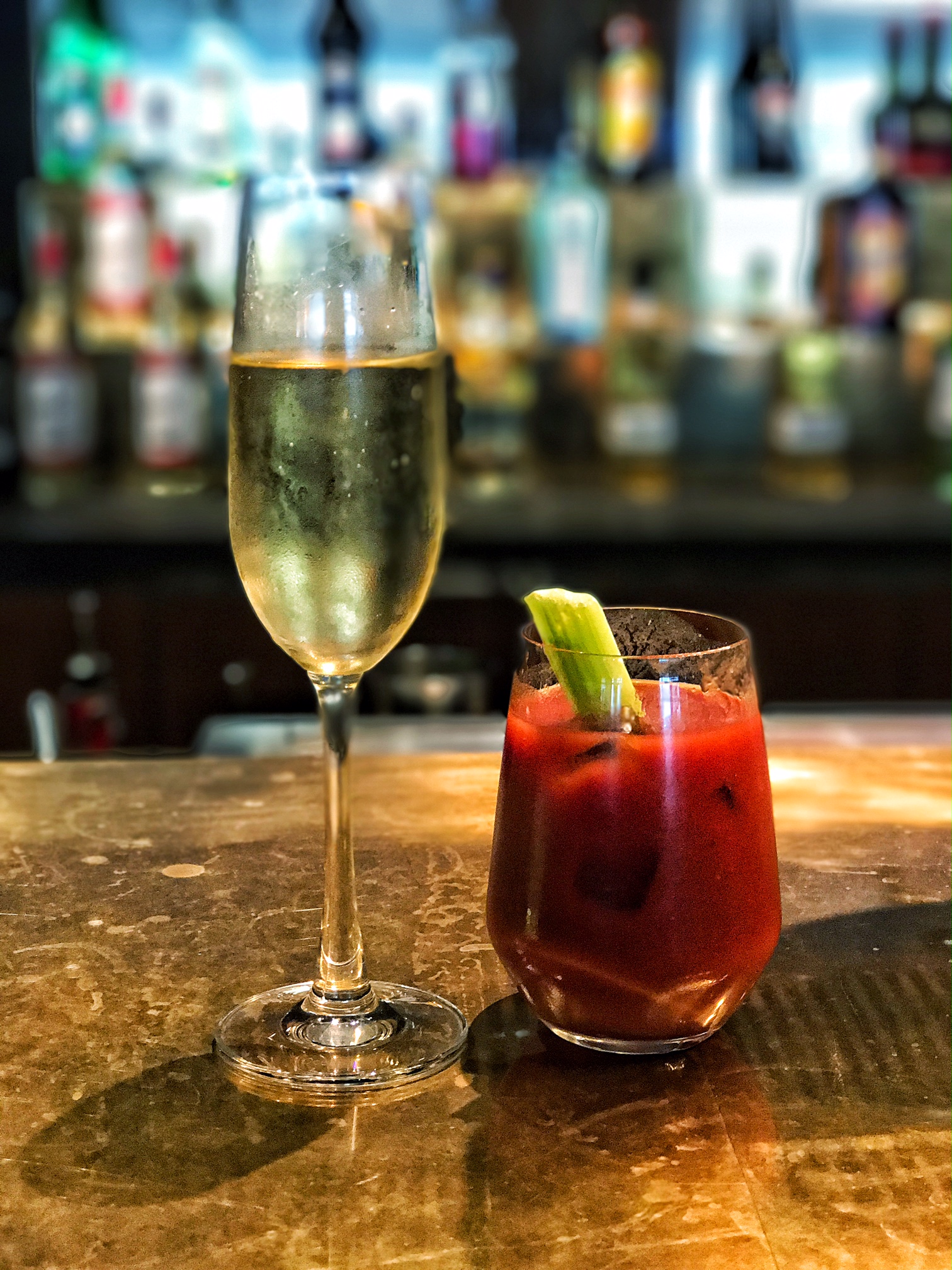 CHAMPAGNE AND BLOODY MARY AT THE BAR
SNACKS FROM THE FOOD HALL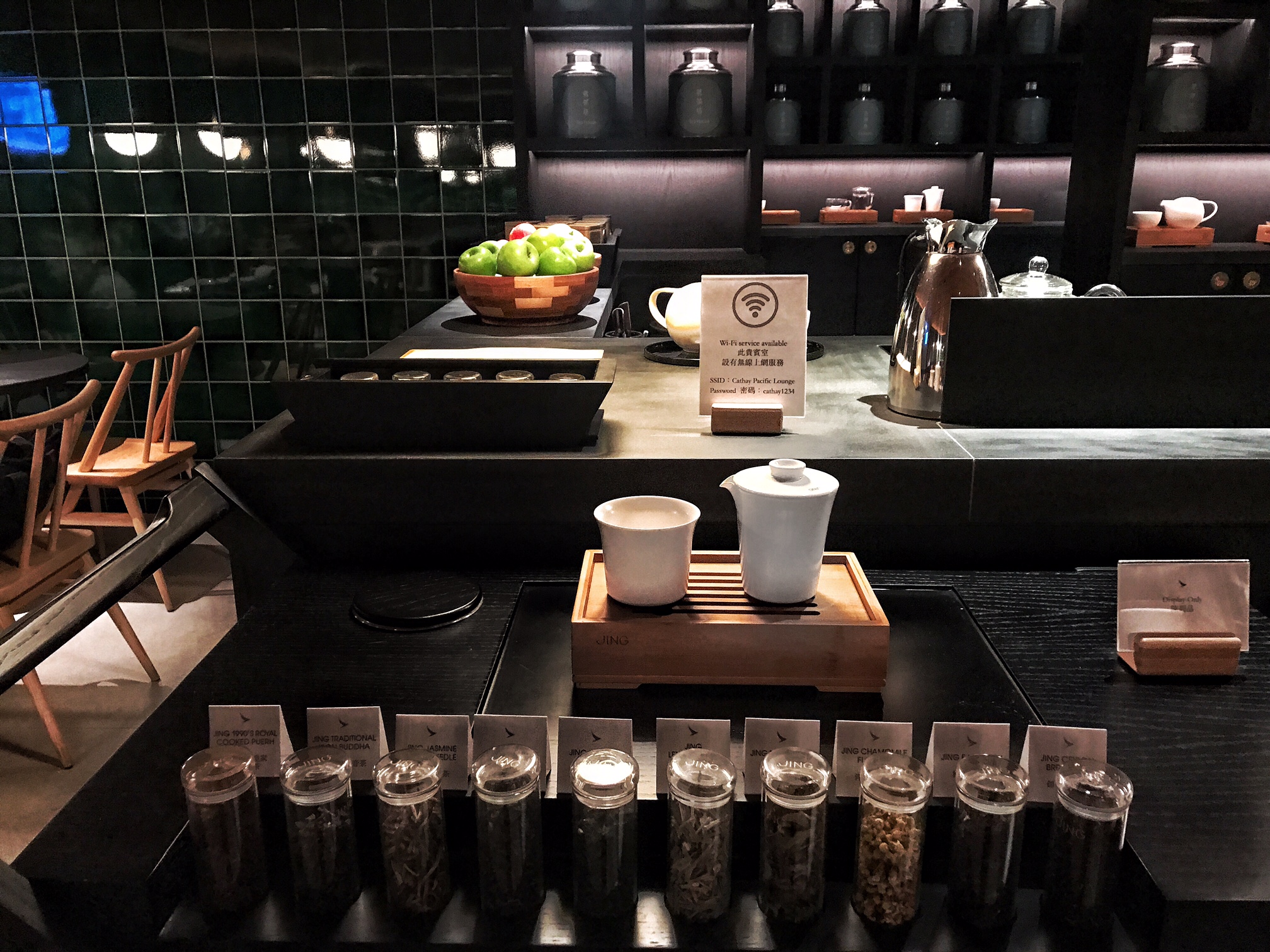 TEAHO– USE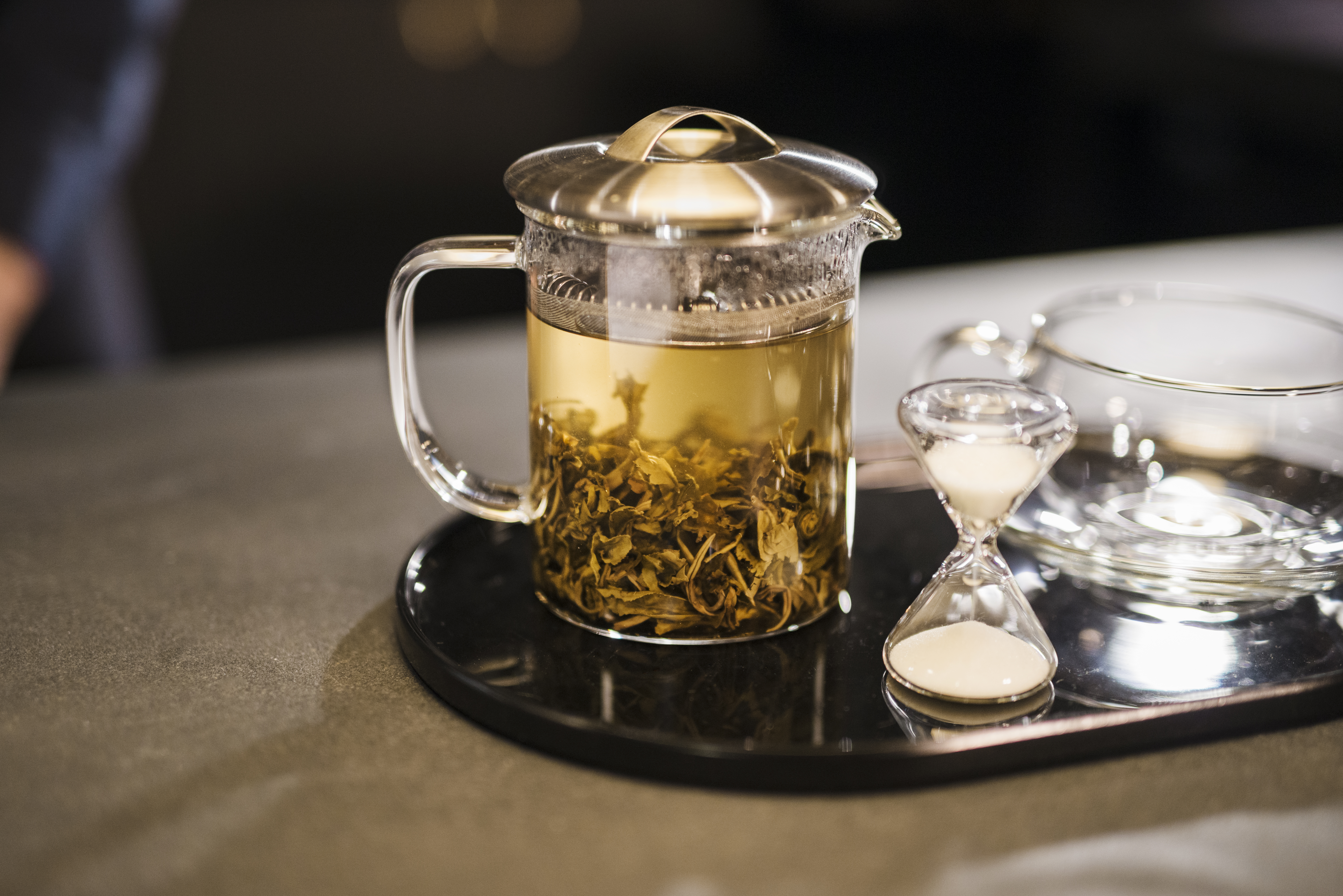 TEA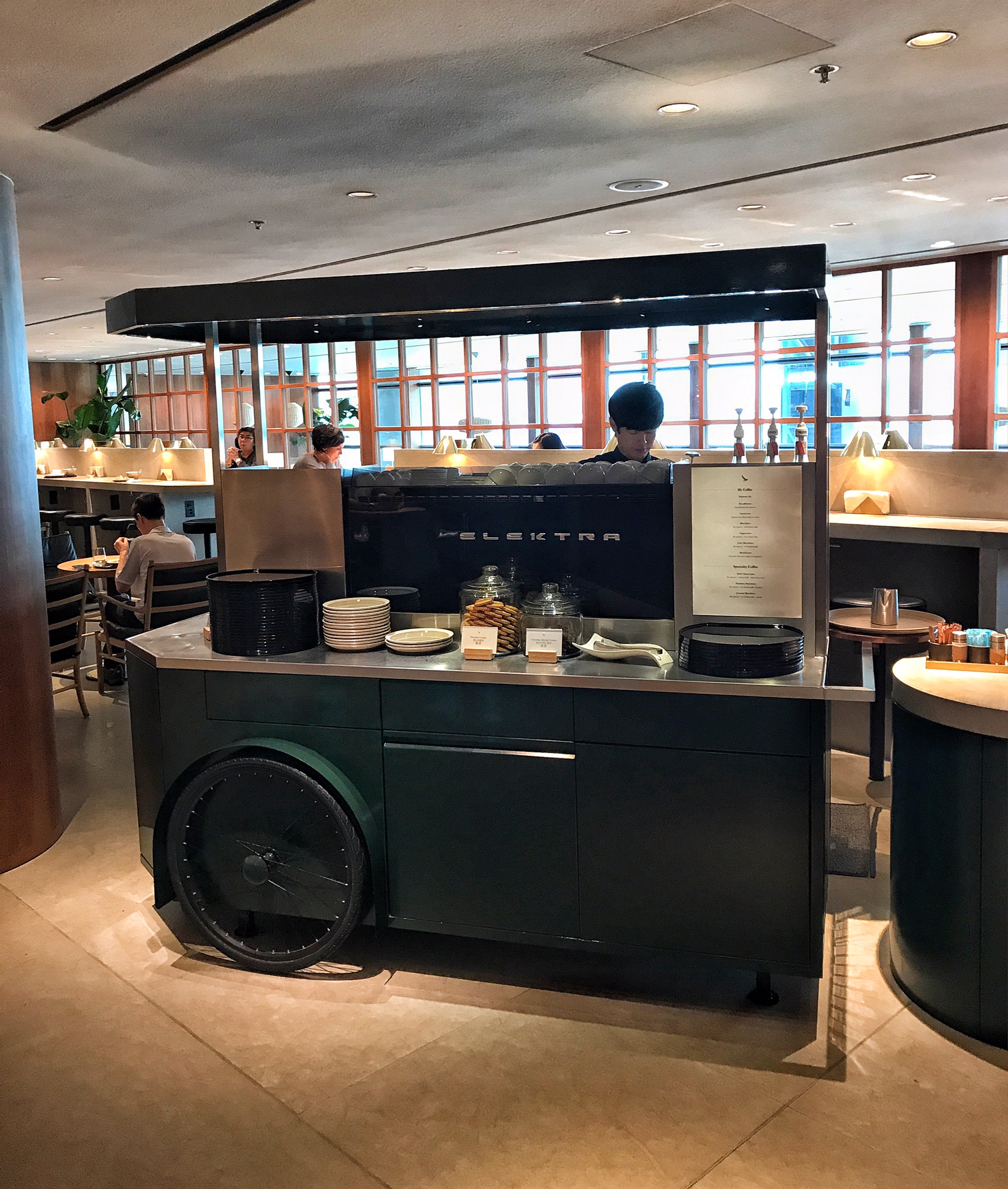 COFFEE CART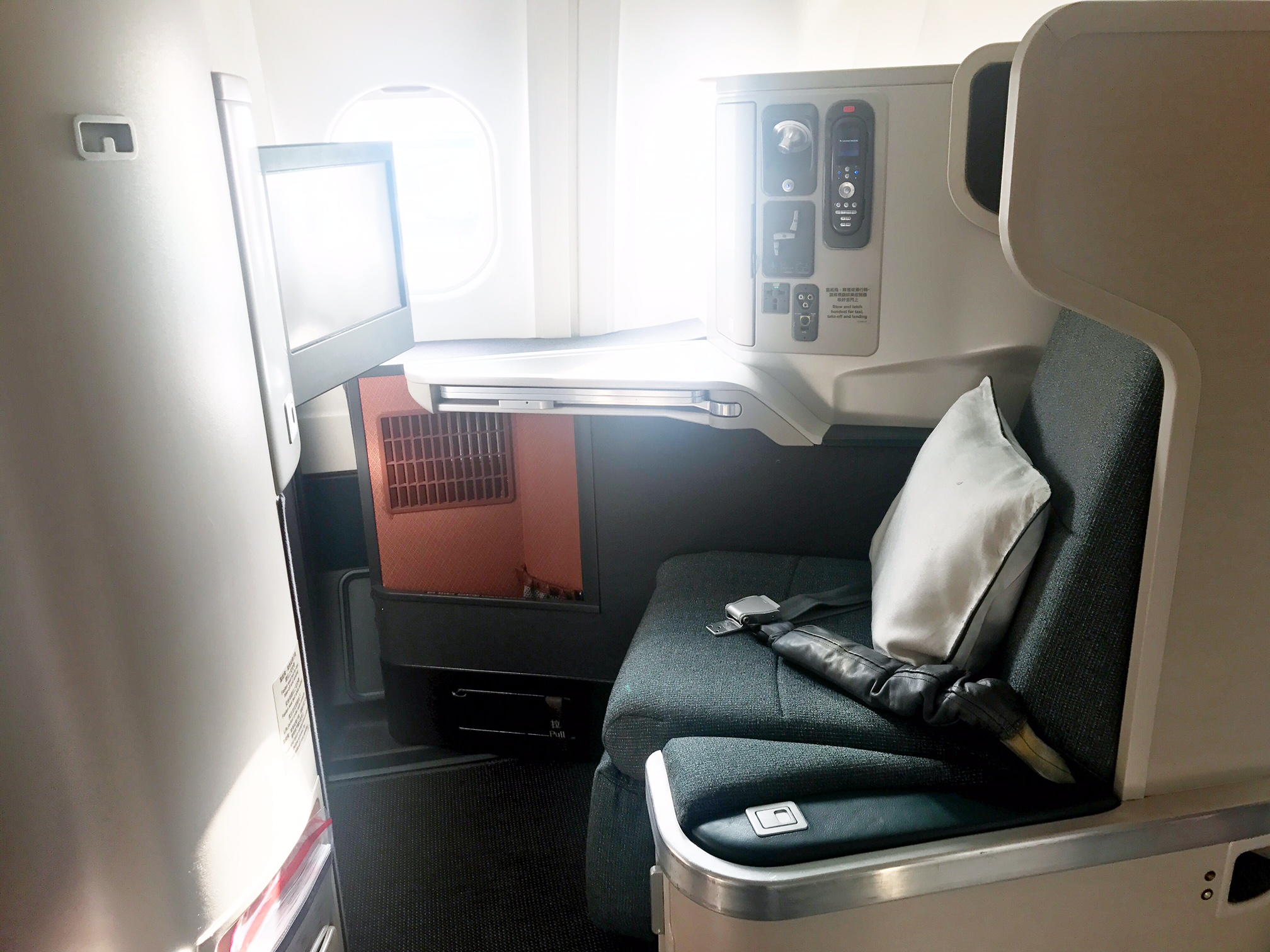 BUSINESS CLASS
CURED SALMON, FENNEL AND CREME FRAICHE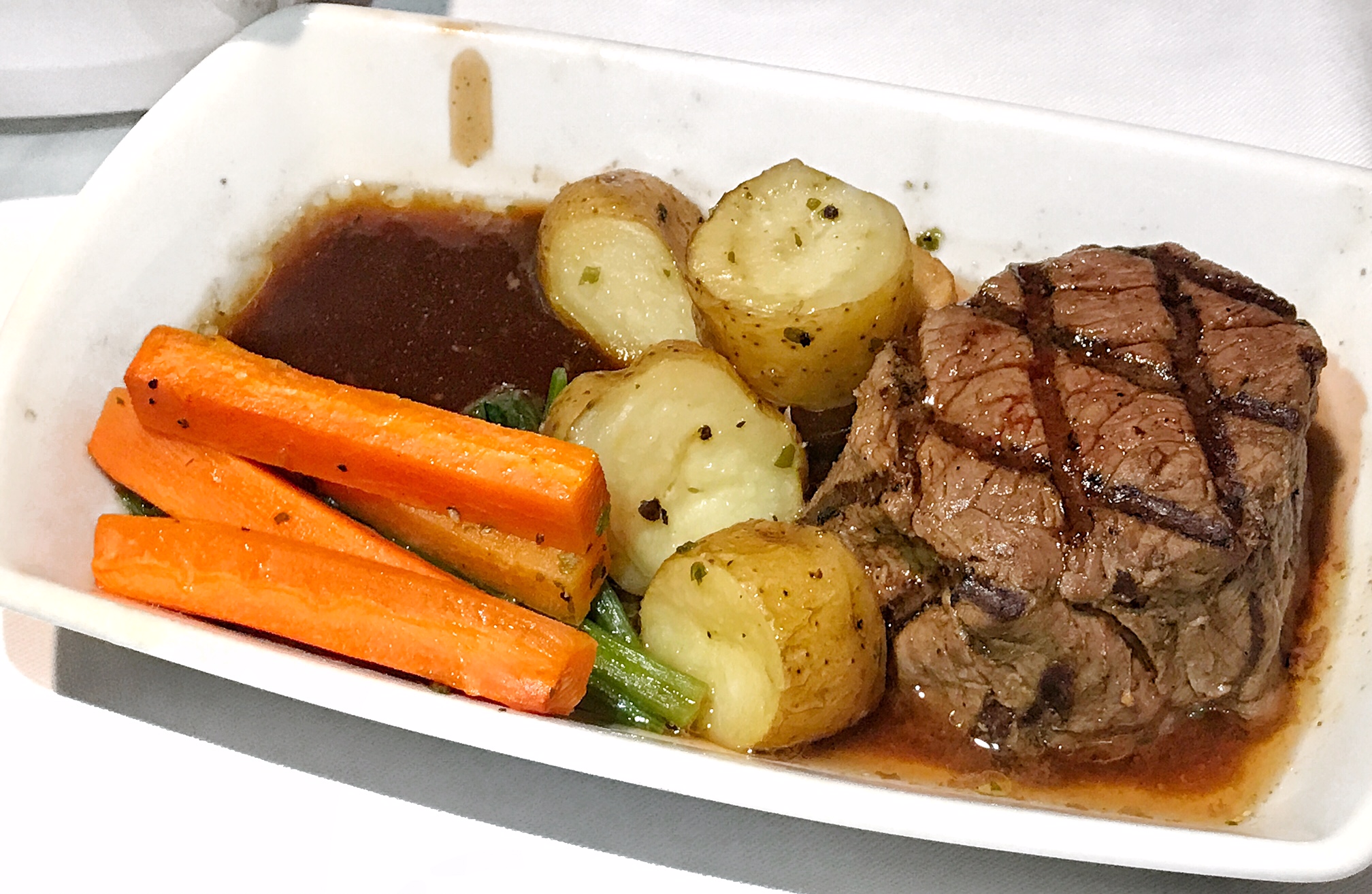 GRILLED BEEF TENDERLOIN, SPINACH, CARROT, POTATO AND THYME SAUCE
If you travel as much as we do, choosing an airline is often as important as choosing the right hotel. With long flights and spending copious time in airports we truly value service and comfort assuring that we start and finish our trip in a great mood. On our most recent trip to the Maldives, Cathay Pacific offered all of this and more with their Business Class experience. Their check in service was swift and efficient and we had an ample 40kg luggage allowance per passenger.  We started our journey in their The Pier Business Class Lounge and were instantly impressed with the luxury and space available to travelers. The food options were abundant with a varied and mouthwatering deli, gourmet coffee cart, and welcoming bar where the bartender is ready to freshly prepare your drink of choice. We loved the touches of Hong Kong evident throughout the lounge with a traditional Noodle Bar serving authentic made to order wonton noodles and a serene and tranquil tea room where you could enjoy a fragrant brew.
On the flight we settled into our spacious and private business class seats for the six hour journey and were welcomed by kind and attentive staff who addressed us by name. Every seat has direct aisle access, flat lie down beds, and the secluded set-up allows you to rest and work uninterruptedly. We were served a decadent tablecloth dinner alongside a perfectly paired wine list. The delicious, melt in your mouth Cured Salmon with Fennel and Creme Fraiche was an ideal starter and we were pleased to be able to feast on a truly juicy Grilled Beef Tenderloin while in the air. Staff were quick to meet your every need and we never felt the urge to use the call button as the personal service ensured we were always satisfied. When not sleeping or dining we enjoyed the carefully curated in-flight entertainment system with a great array of movies, TV shows, and even live news channels.  The touch screen was easy to use and their noise cancelling headphones ensured we were undisturbed throughout the flight.
We thoroughly enjoyed our experience with Cathay Pacific, not only do they offer professional and personal service throughout your journey, you are always treated to comfort and luxury ensuring you arrive at your destination well rested and happy. Flying direct from Hong Kong to the Maldives we highly recommend booking with Cathay Pacific to complete your luxurious Maldivian adventure.