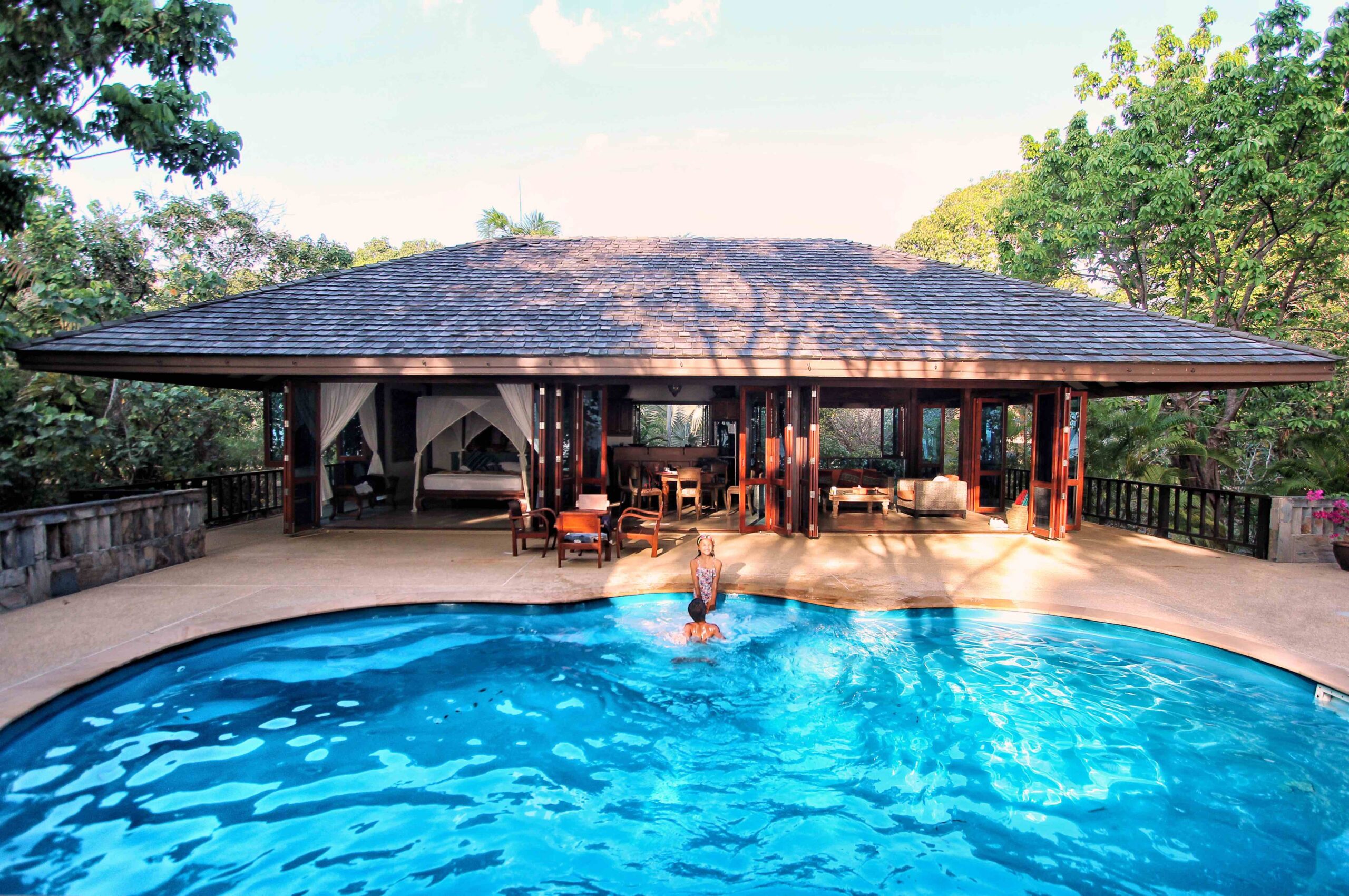 BAAN TON SAI VILLA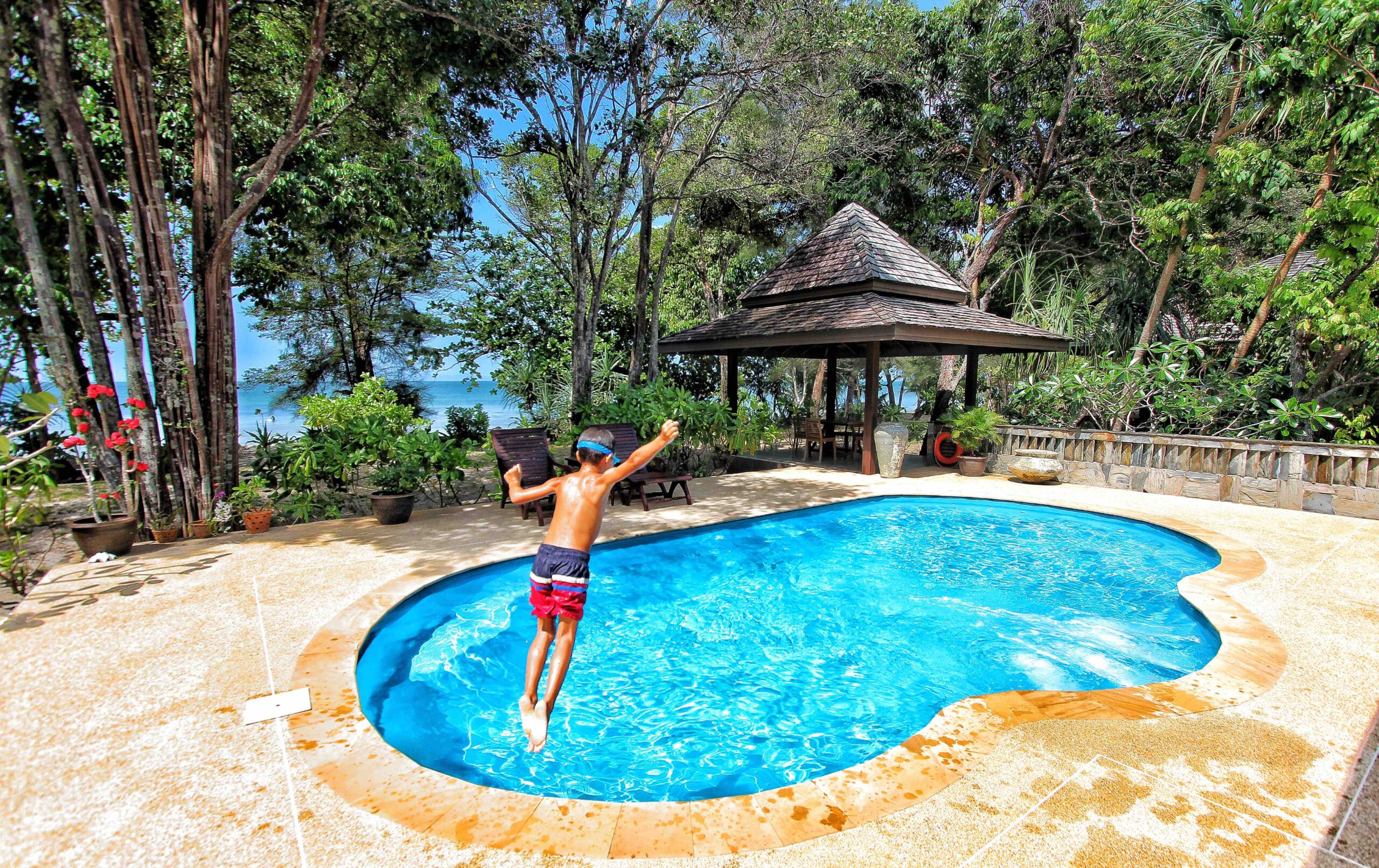 PRIVATE BEACHFRONT SWIMMING POOL
WITH JACUZZI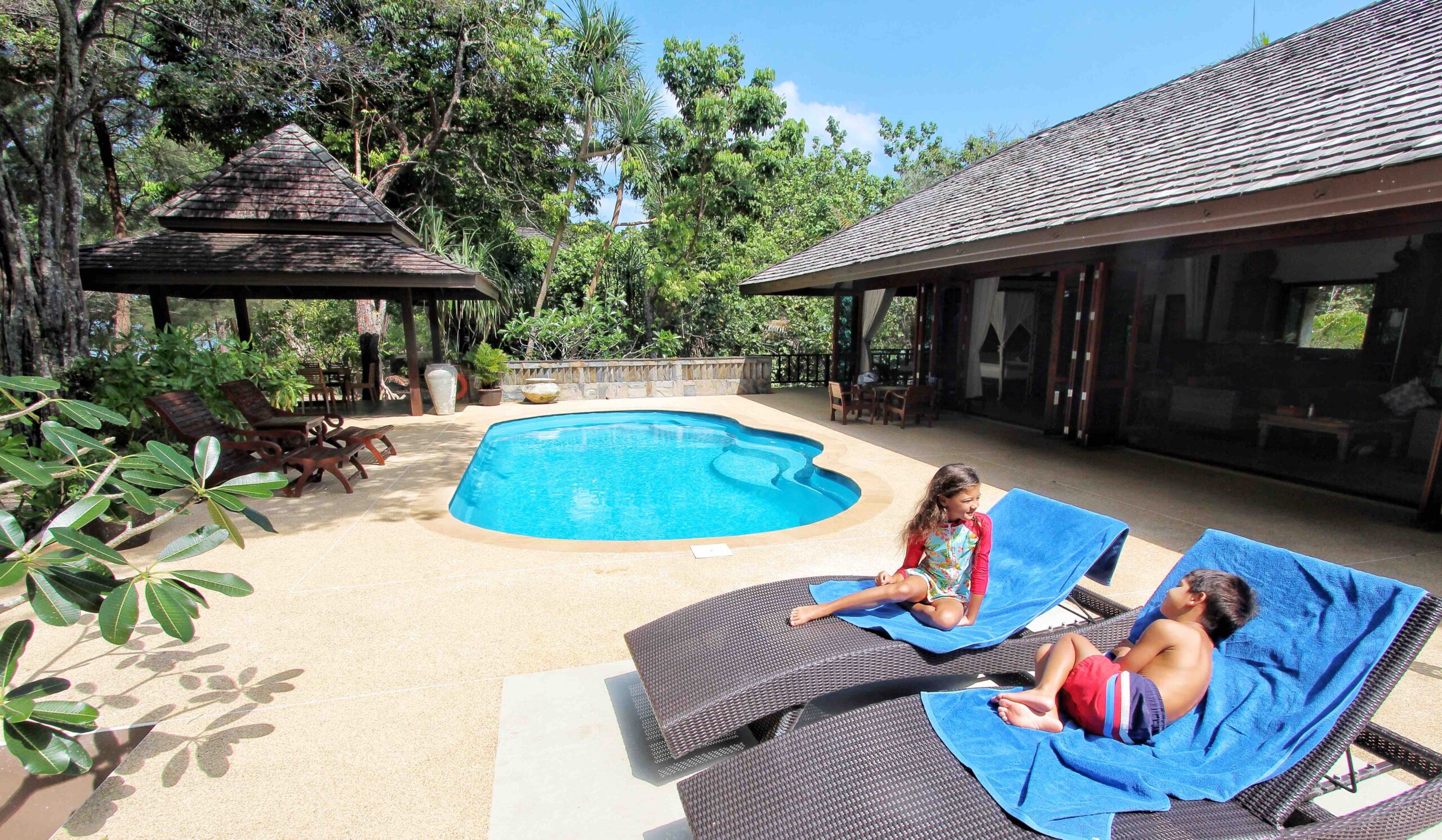 LOUNGING BY THE POOL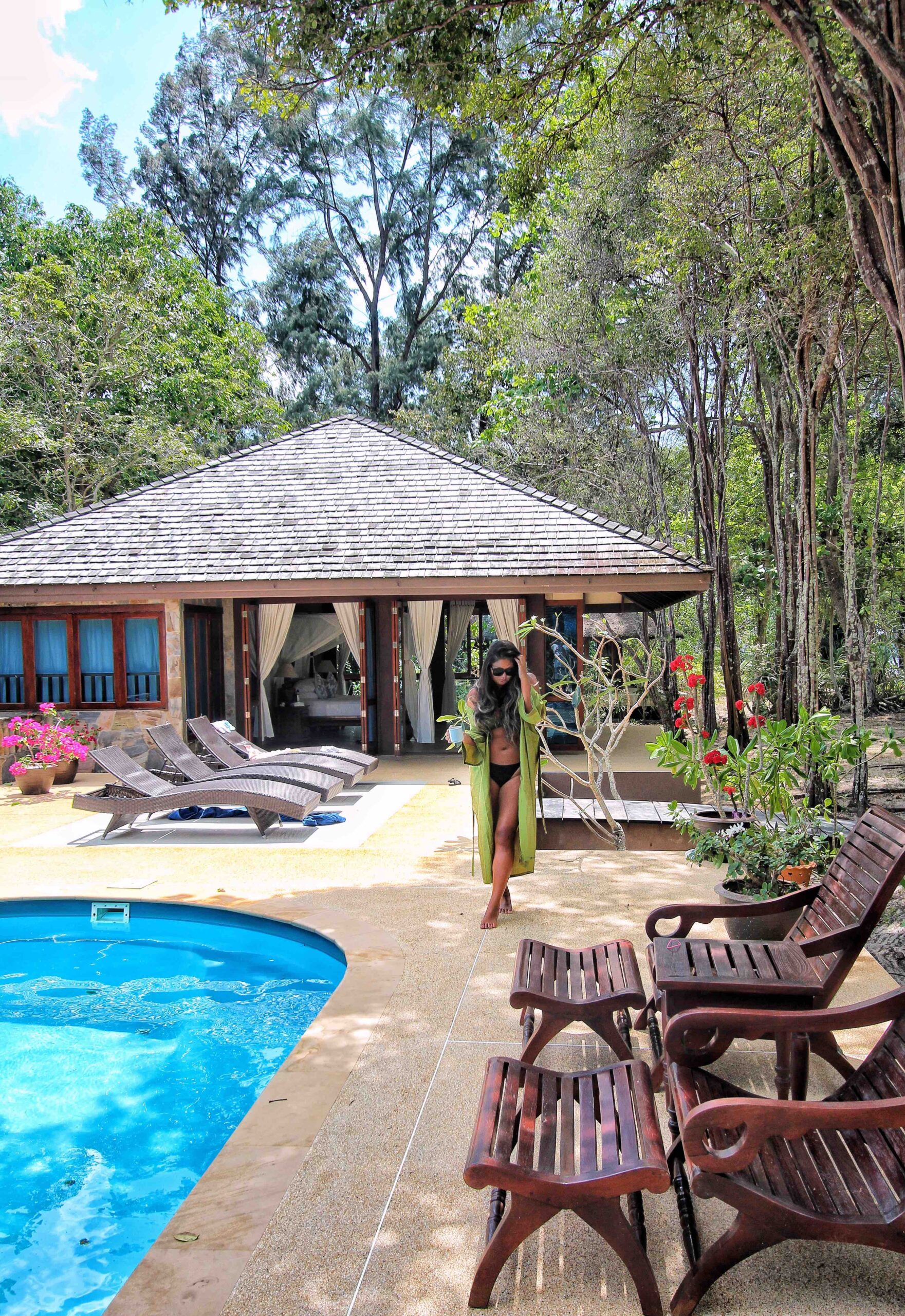 FIRST BED SET UP BY THE OPEN PLAN LIVING AREA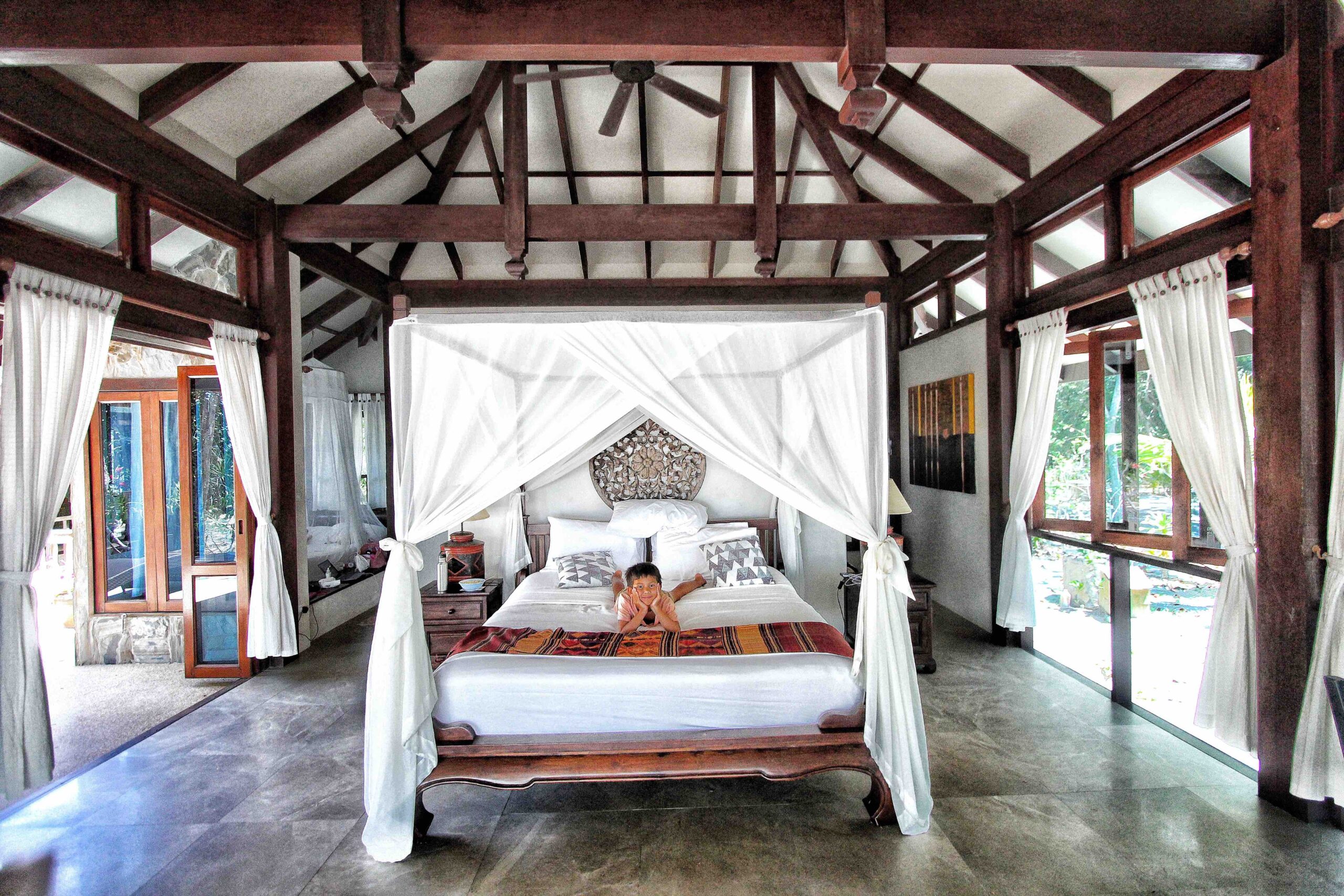 SECOND SEPARATE BEDROOM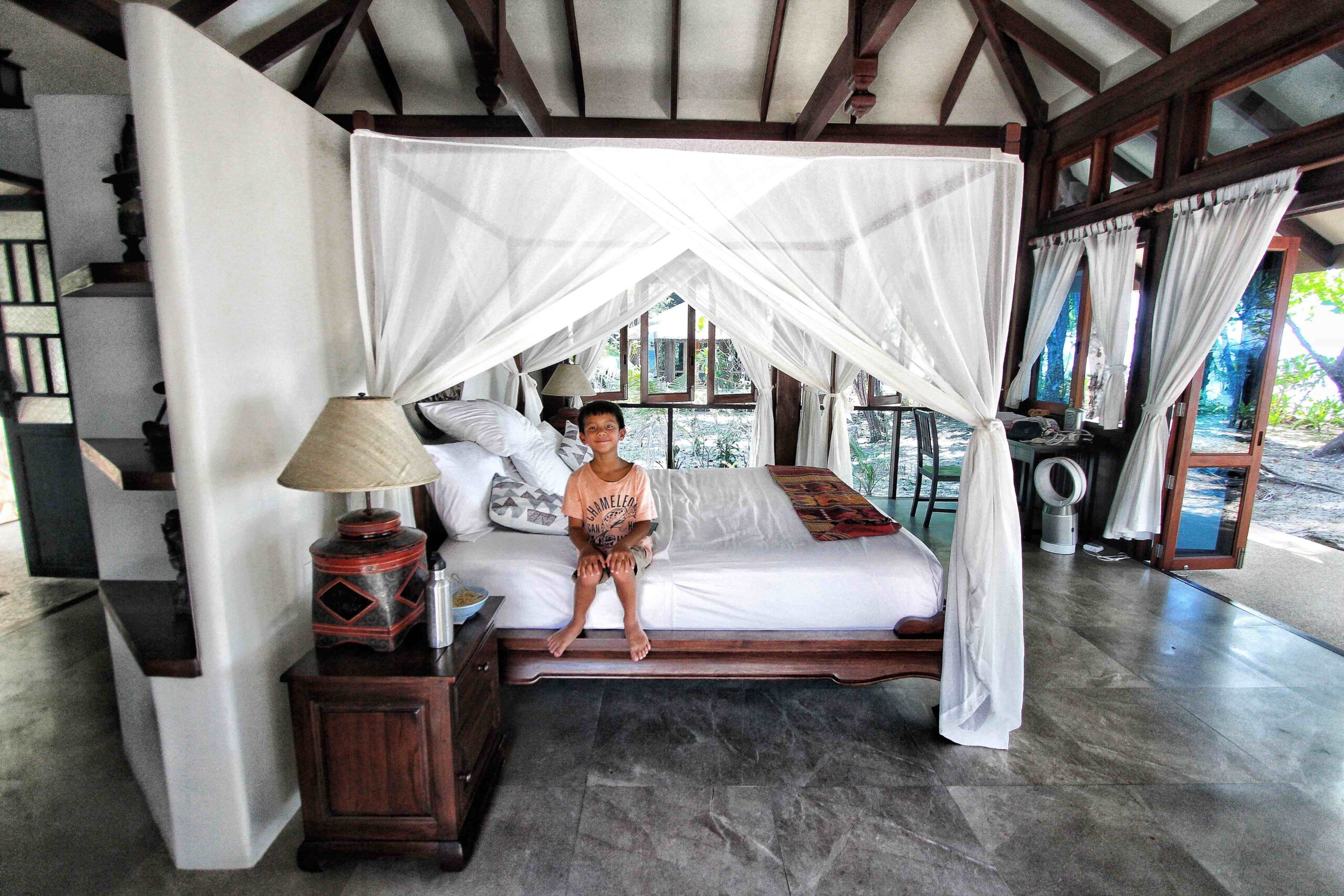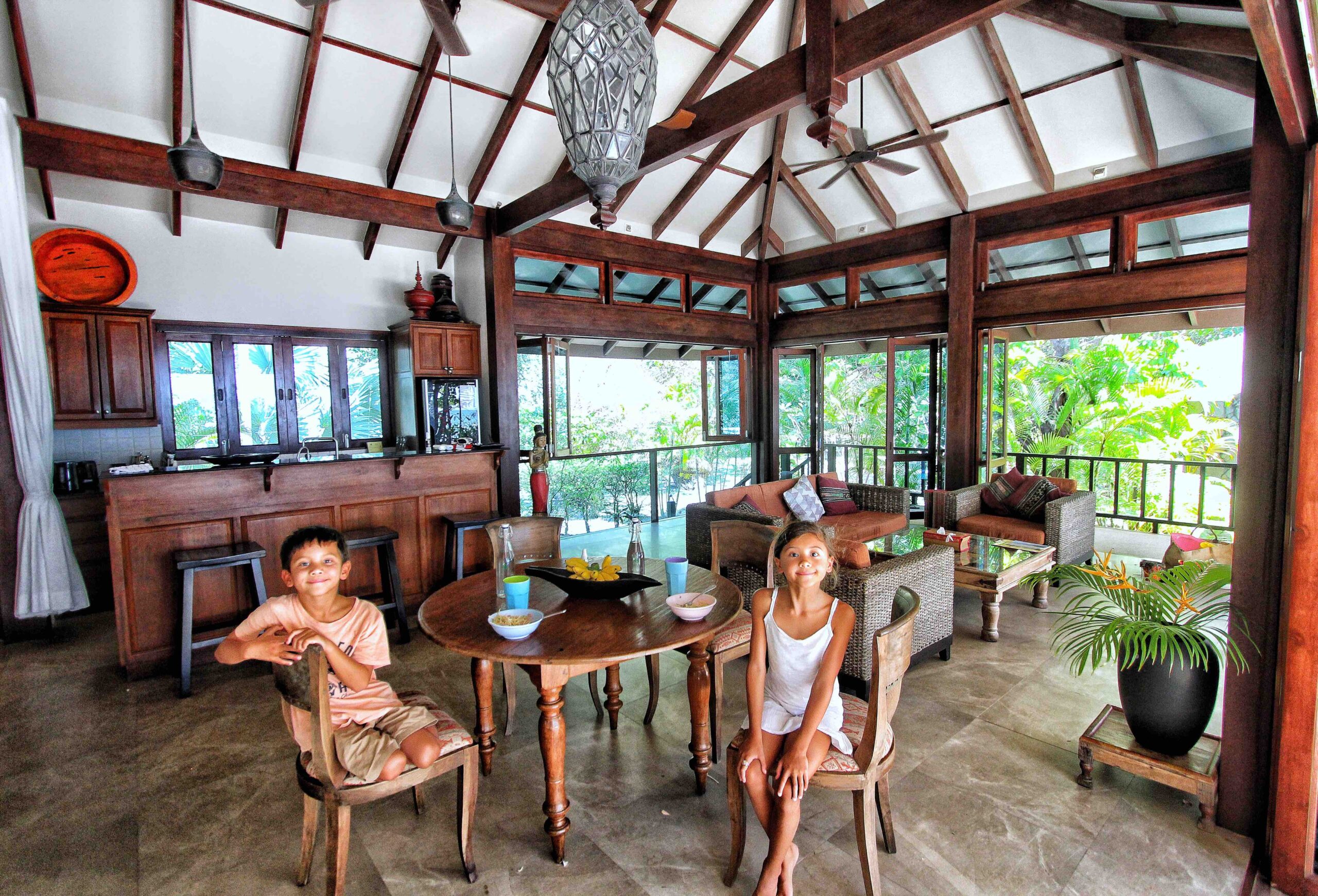 OPEN PLAN LIVING / DINING / KITCHEN AREA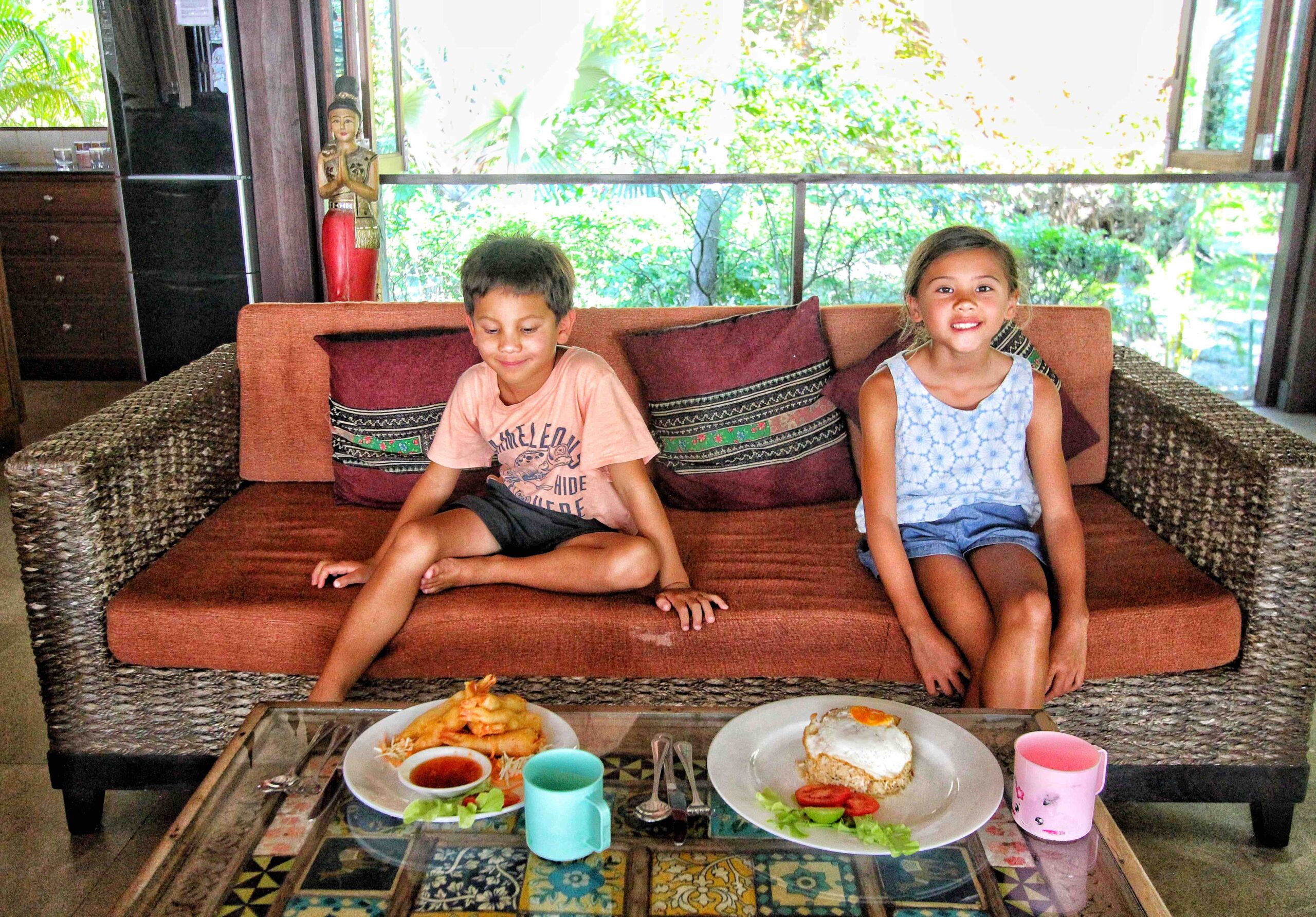 IN-VILLA LUNCH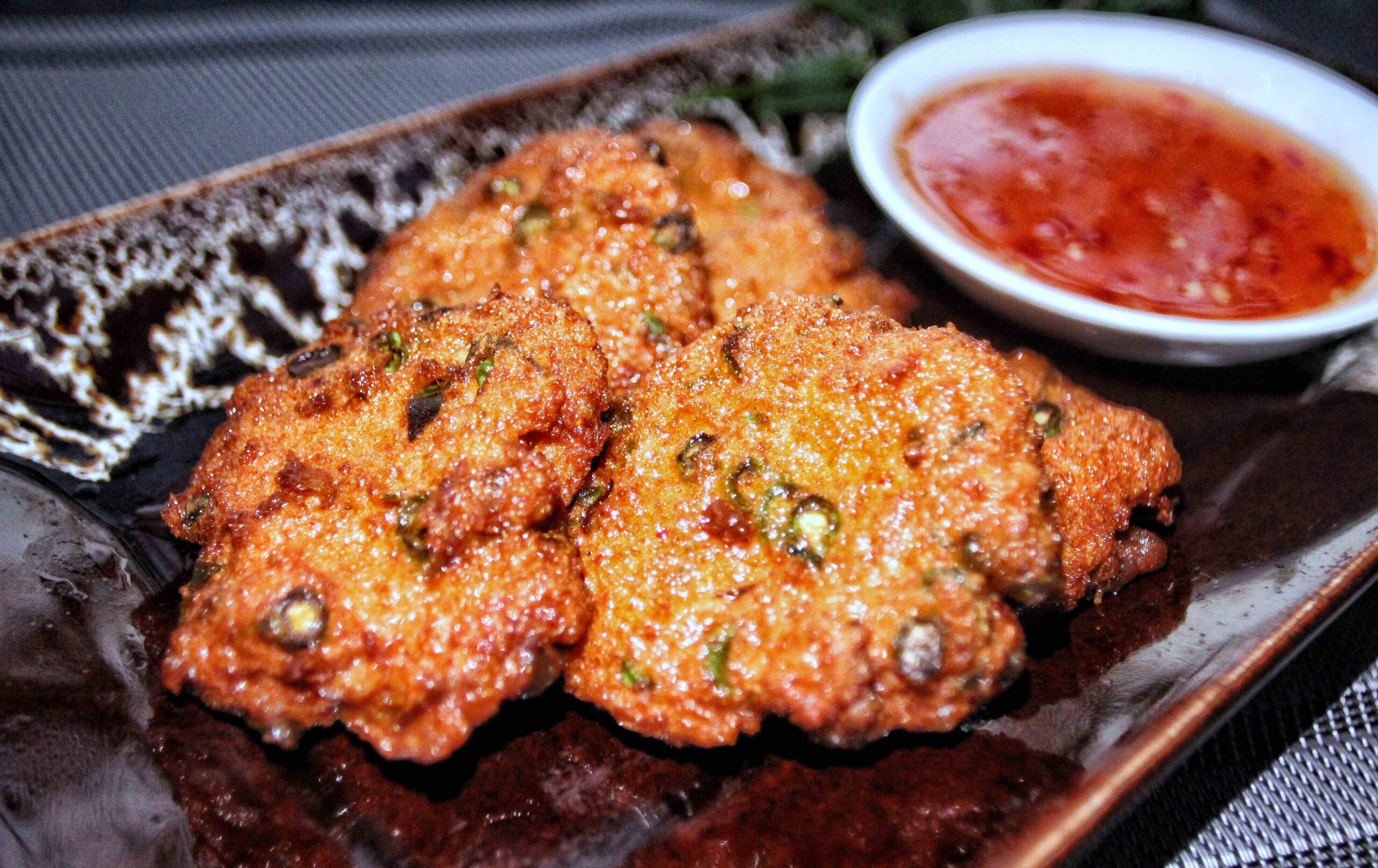 CHEF'S SIGNATURE KING MACKEREL FISHCAKES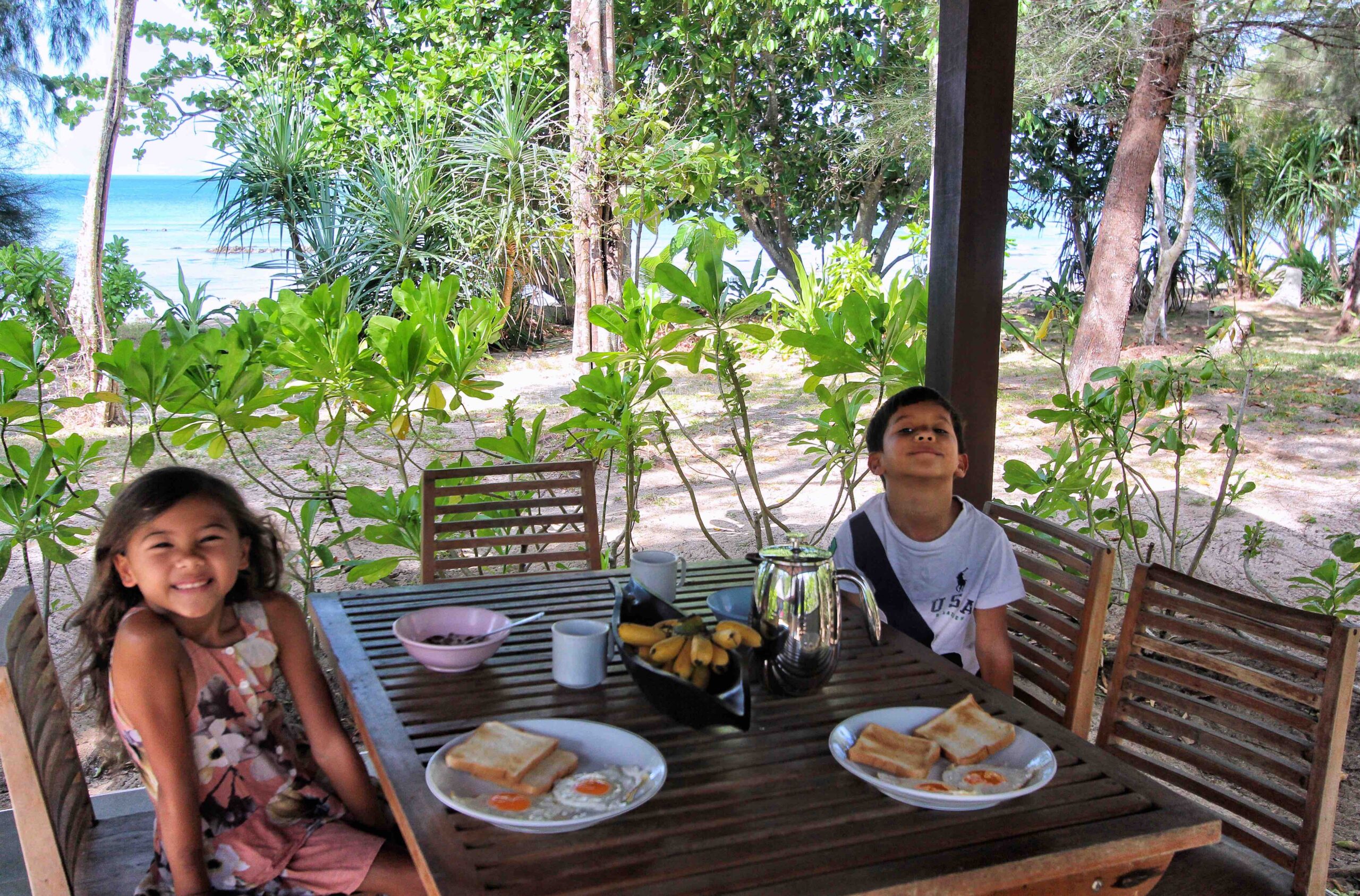 IN-VILLA BREAKFAST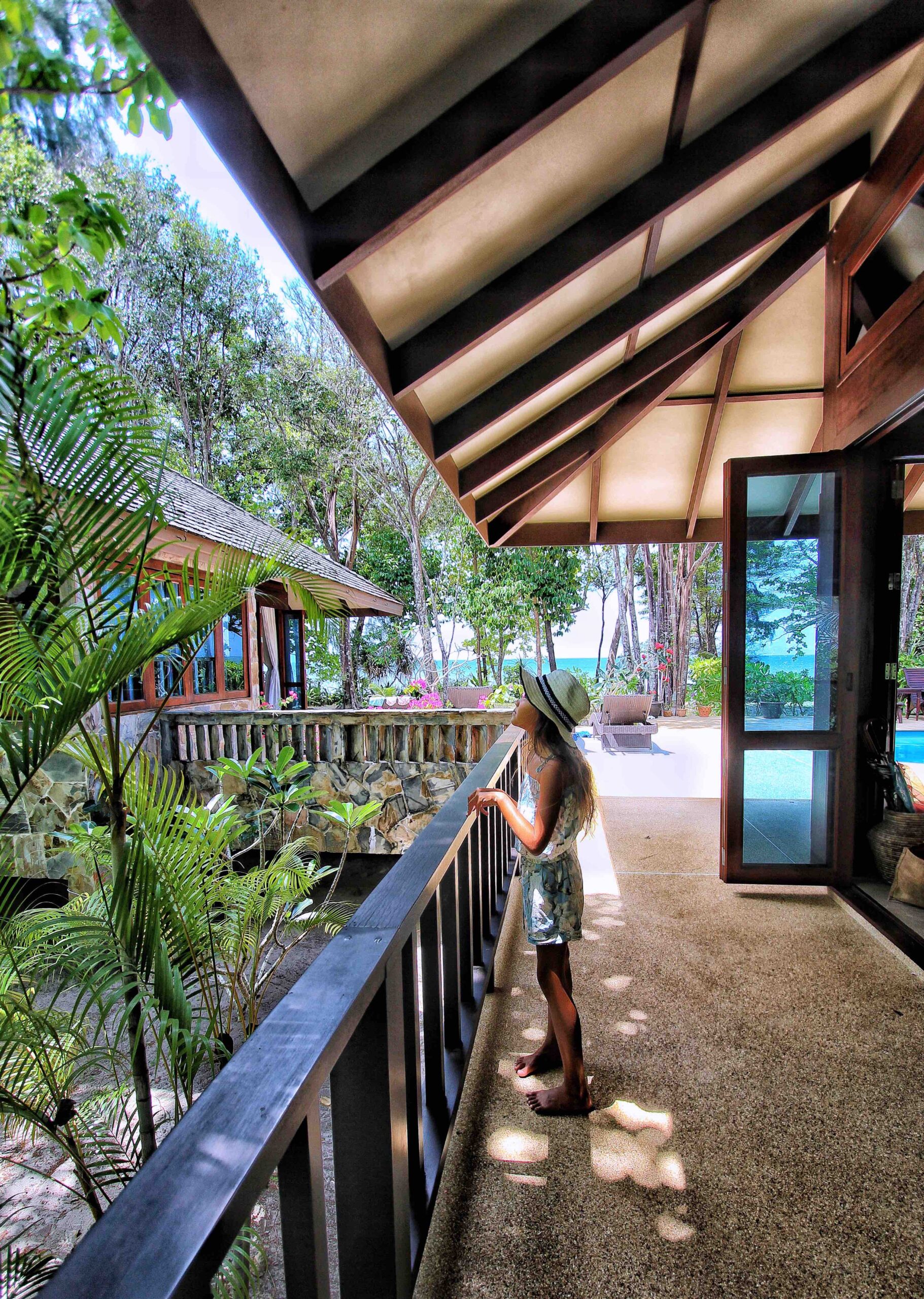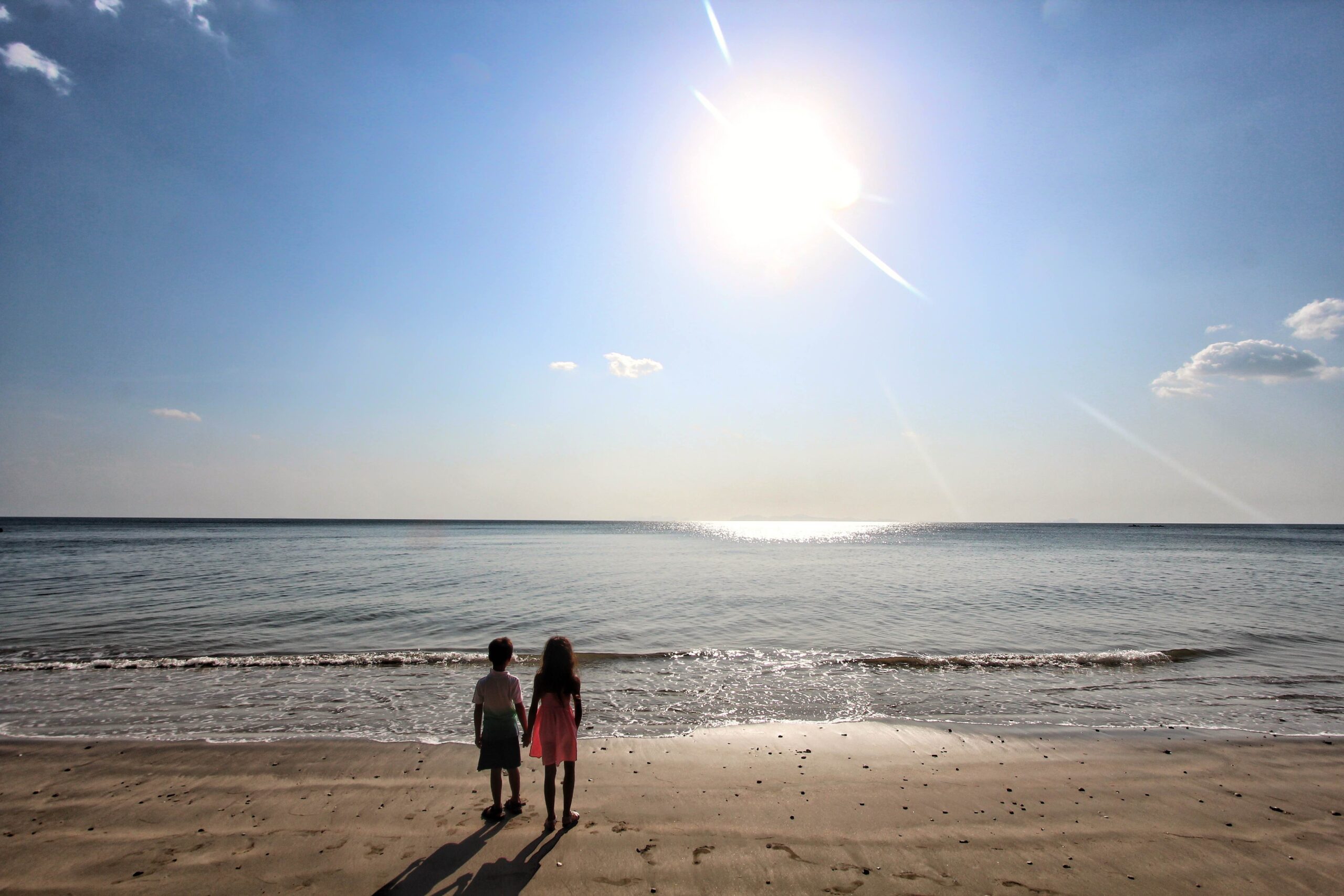 THE BEACH IN FRONT OF OUR VILLA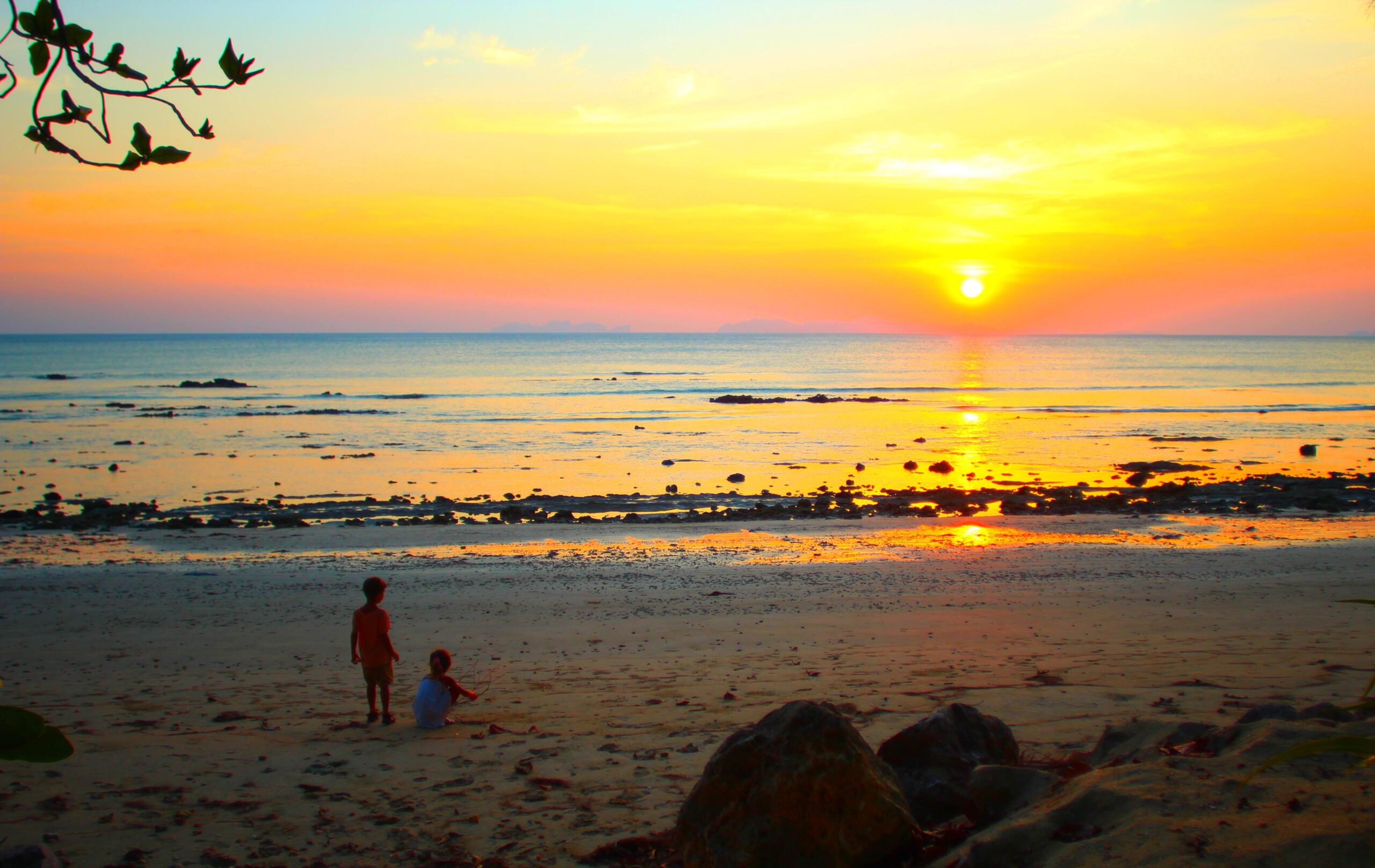 SUNSET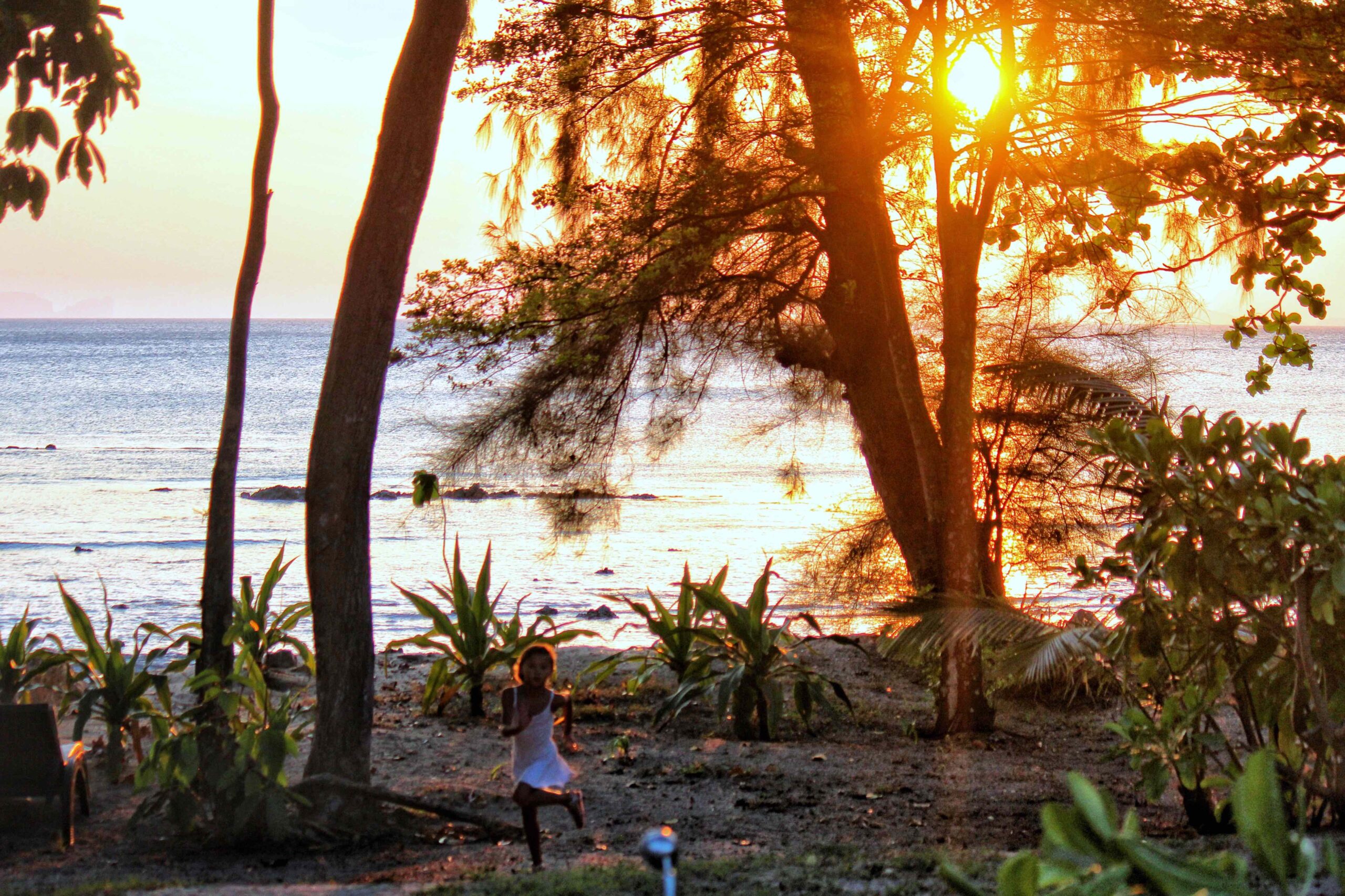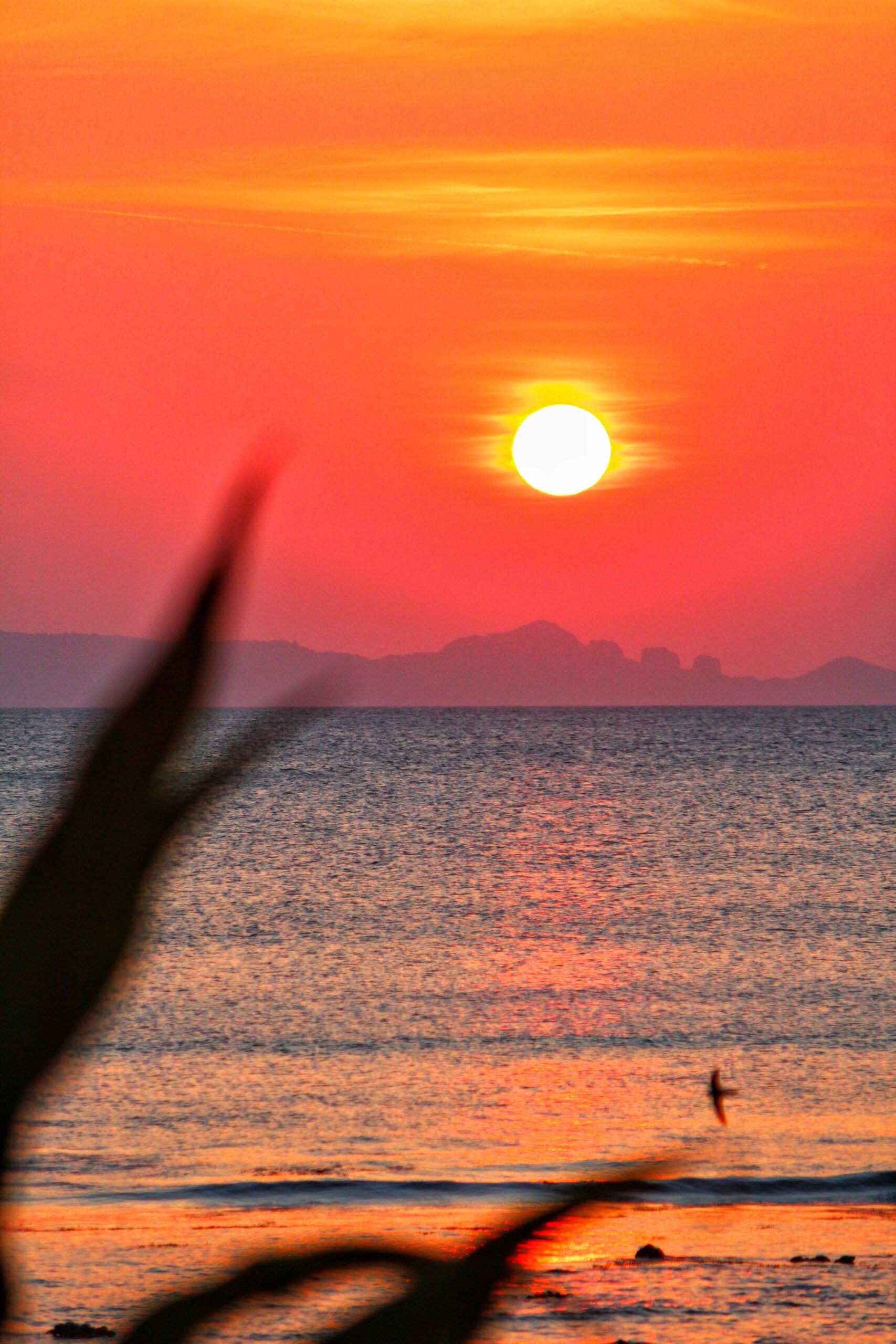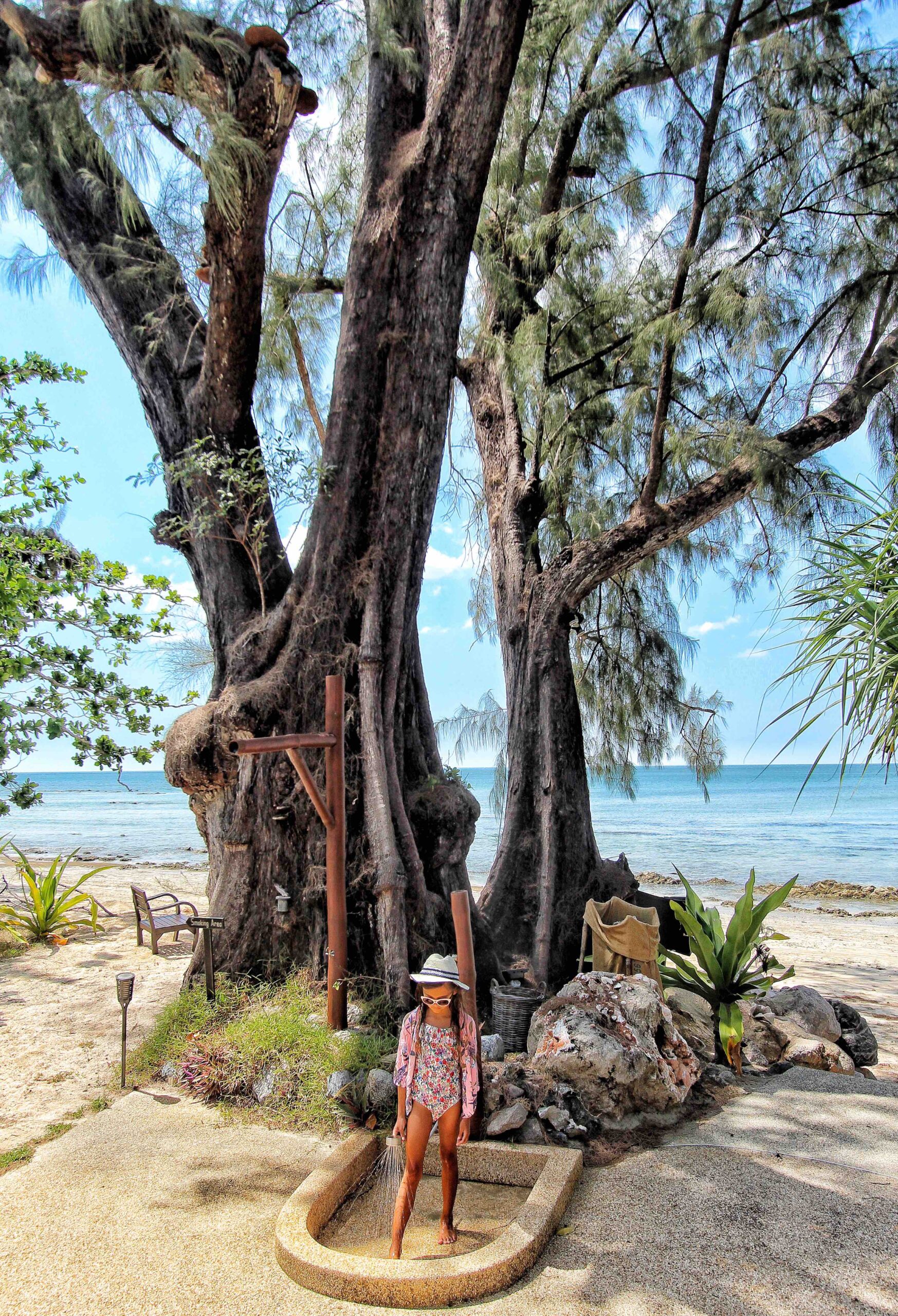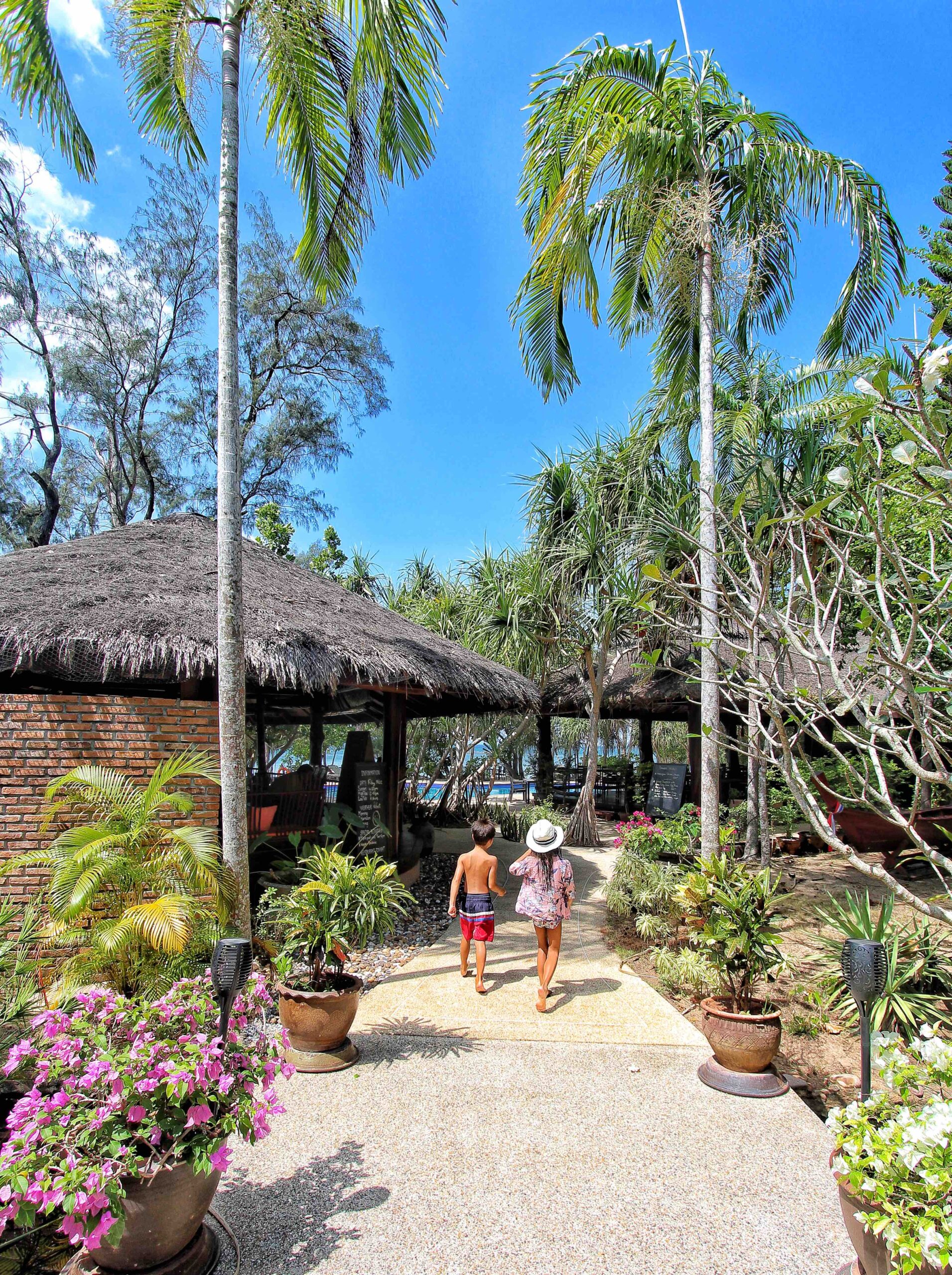 TO THE MAIN POOL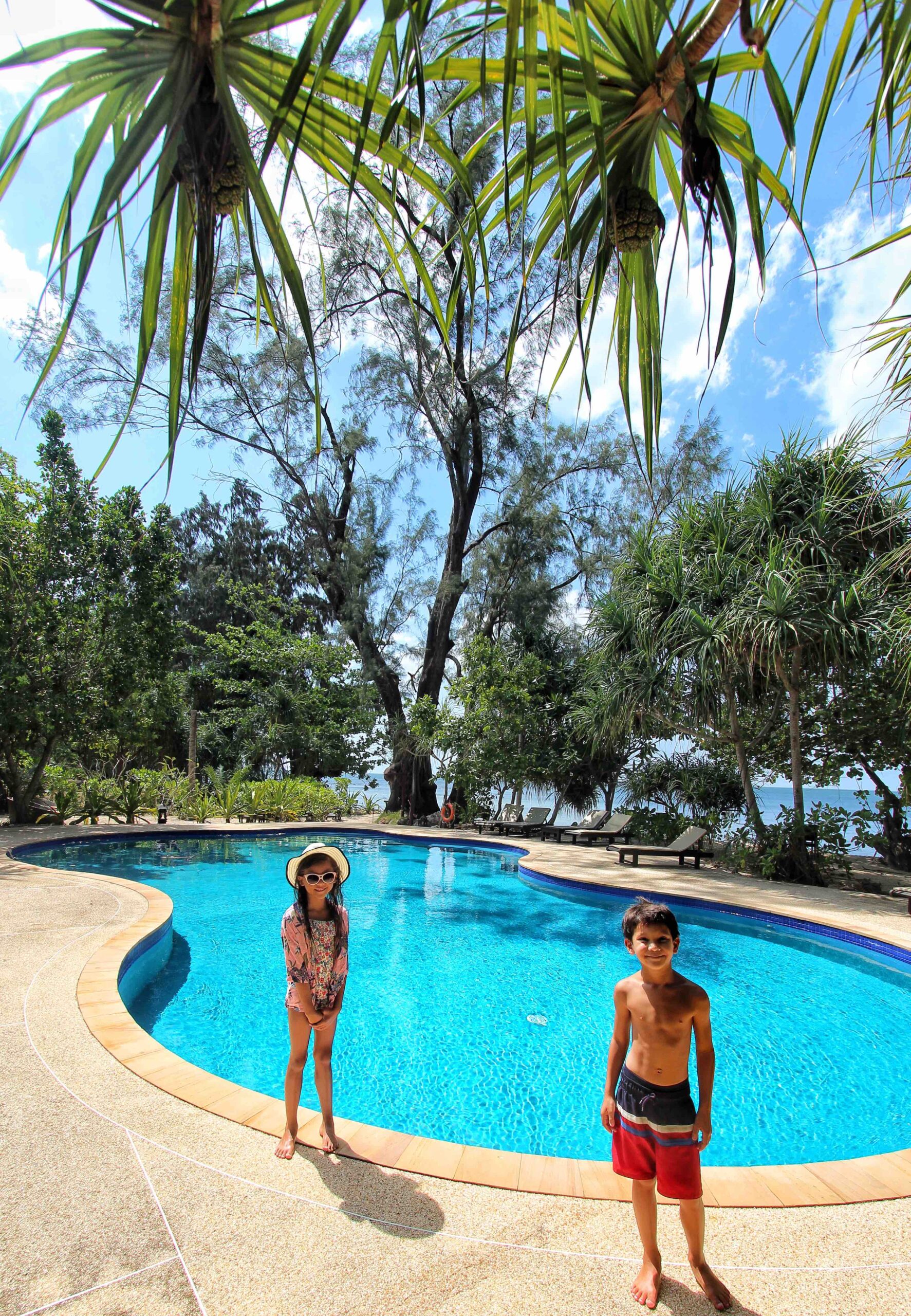 THE MAIN POOL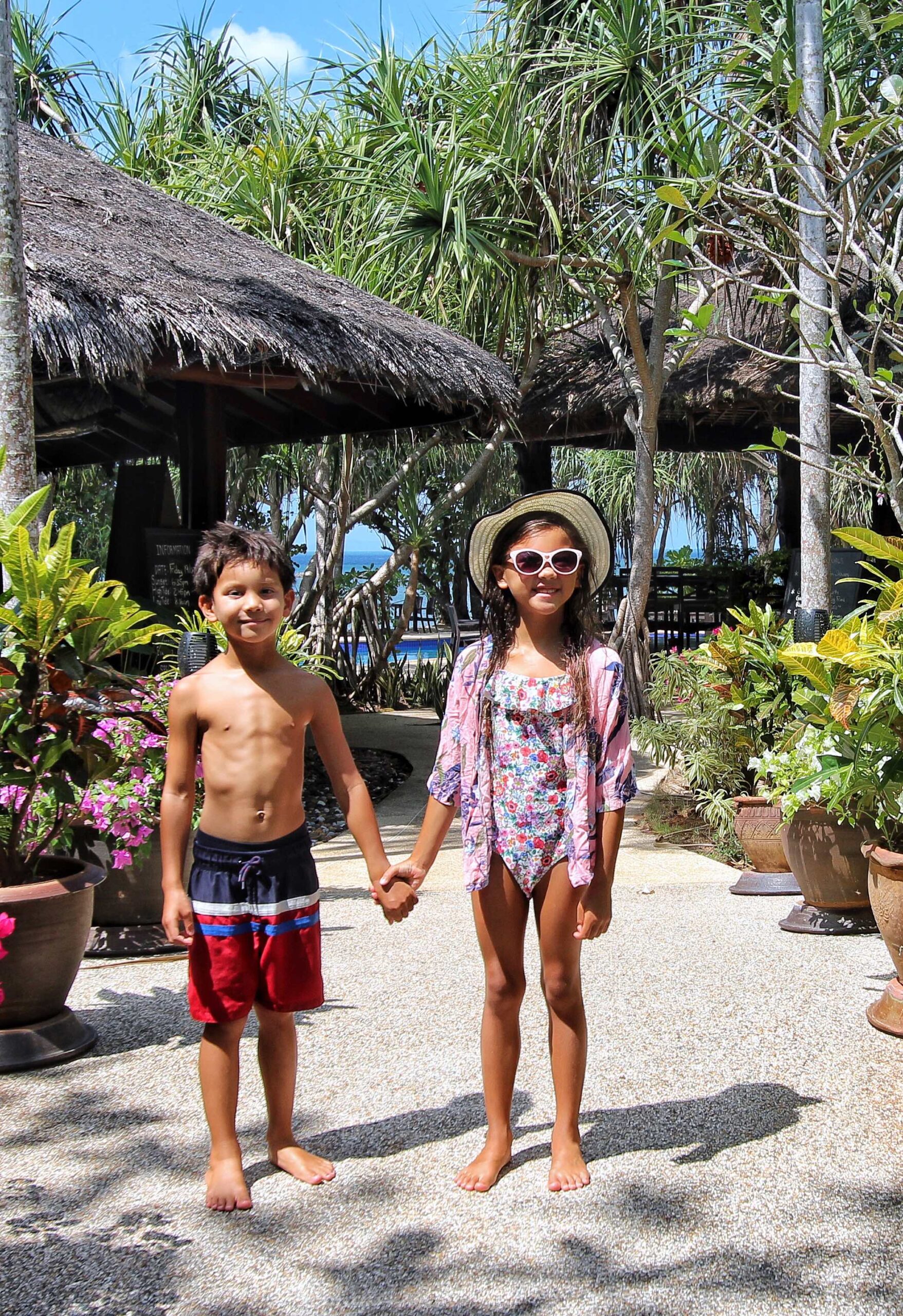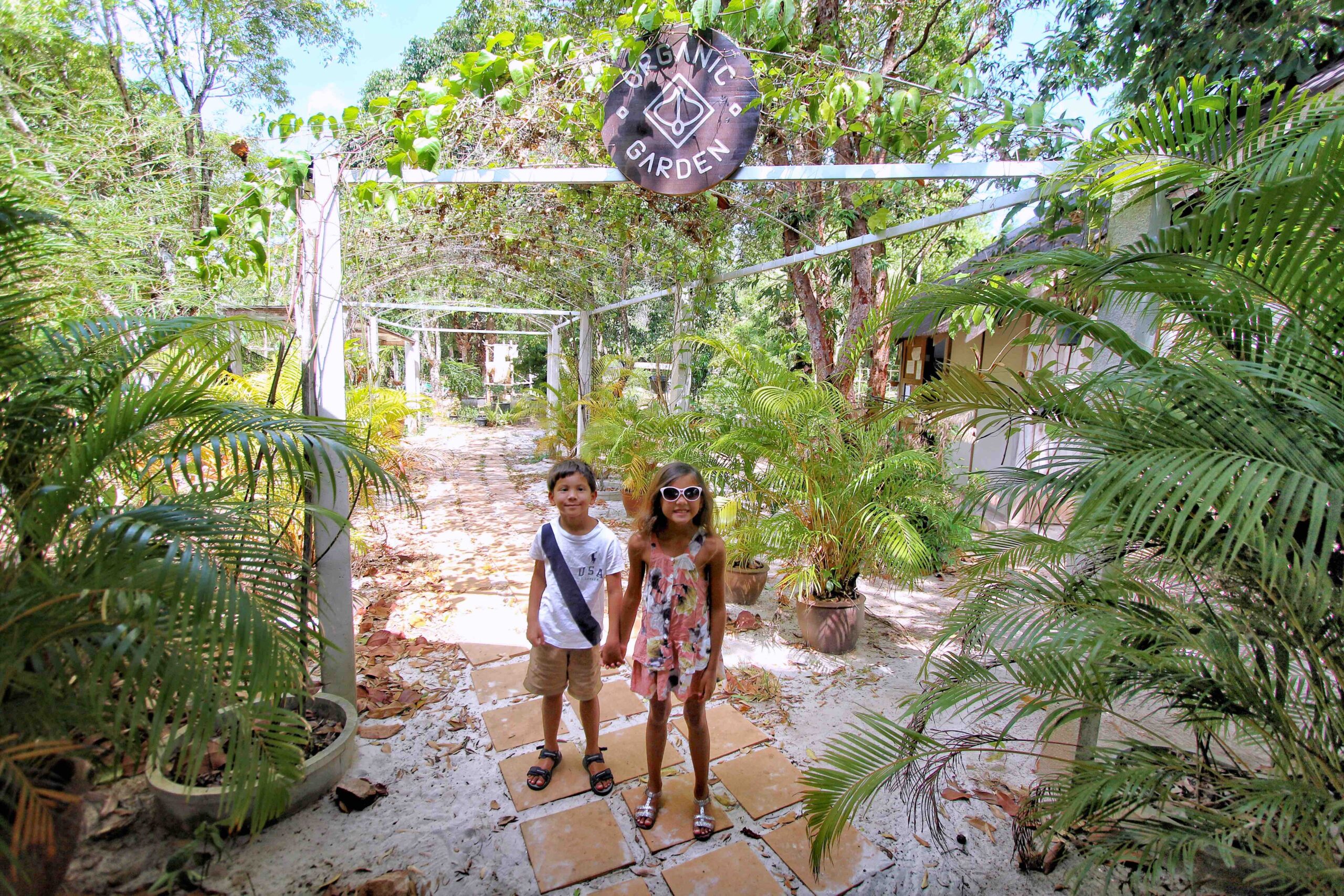 ORGANIC GARDEN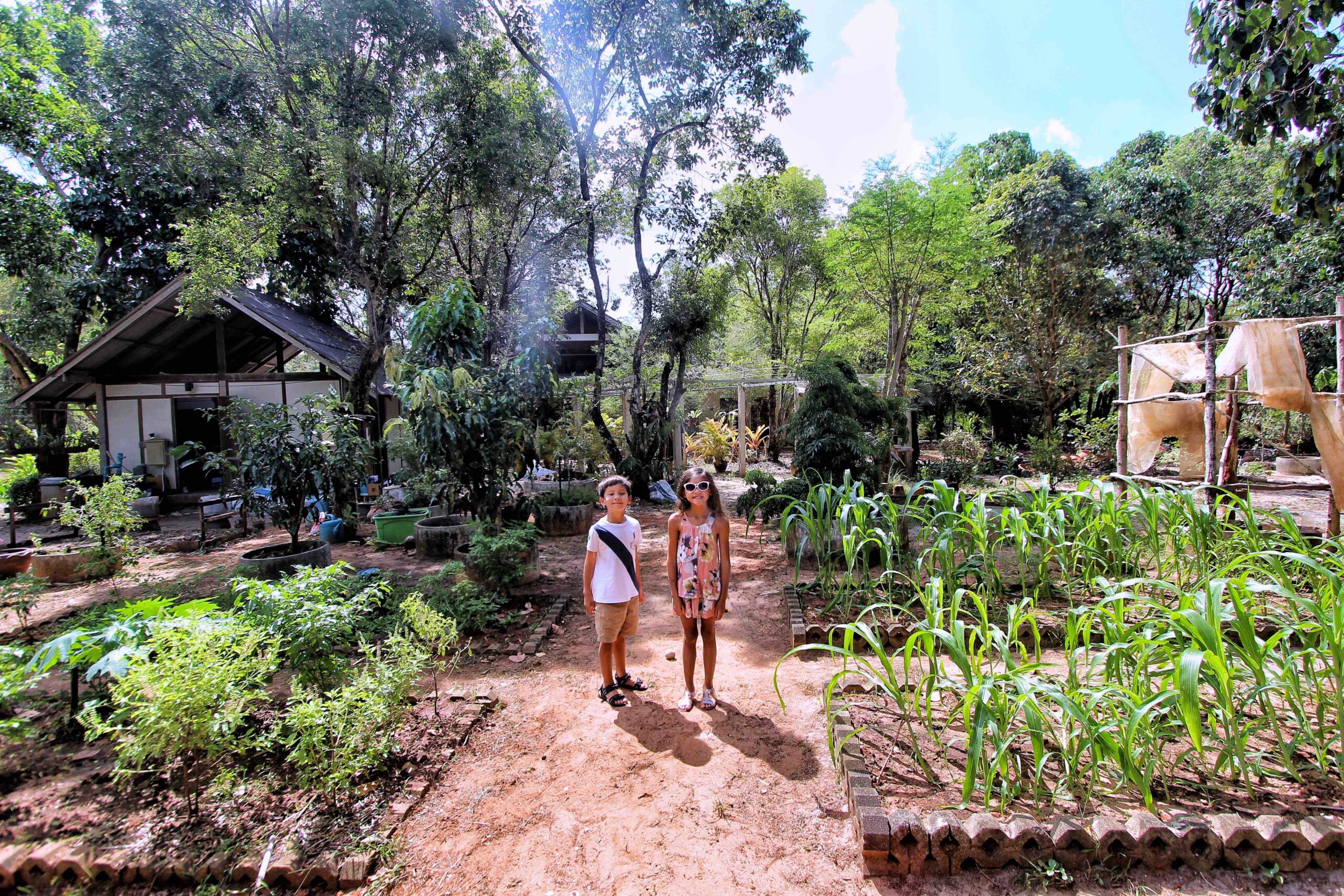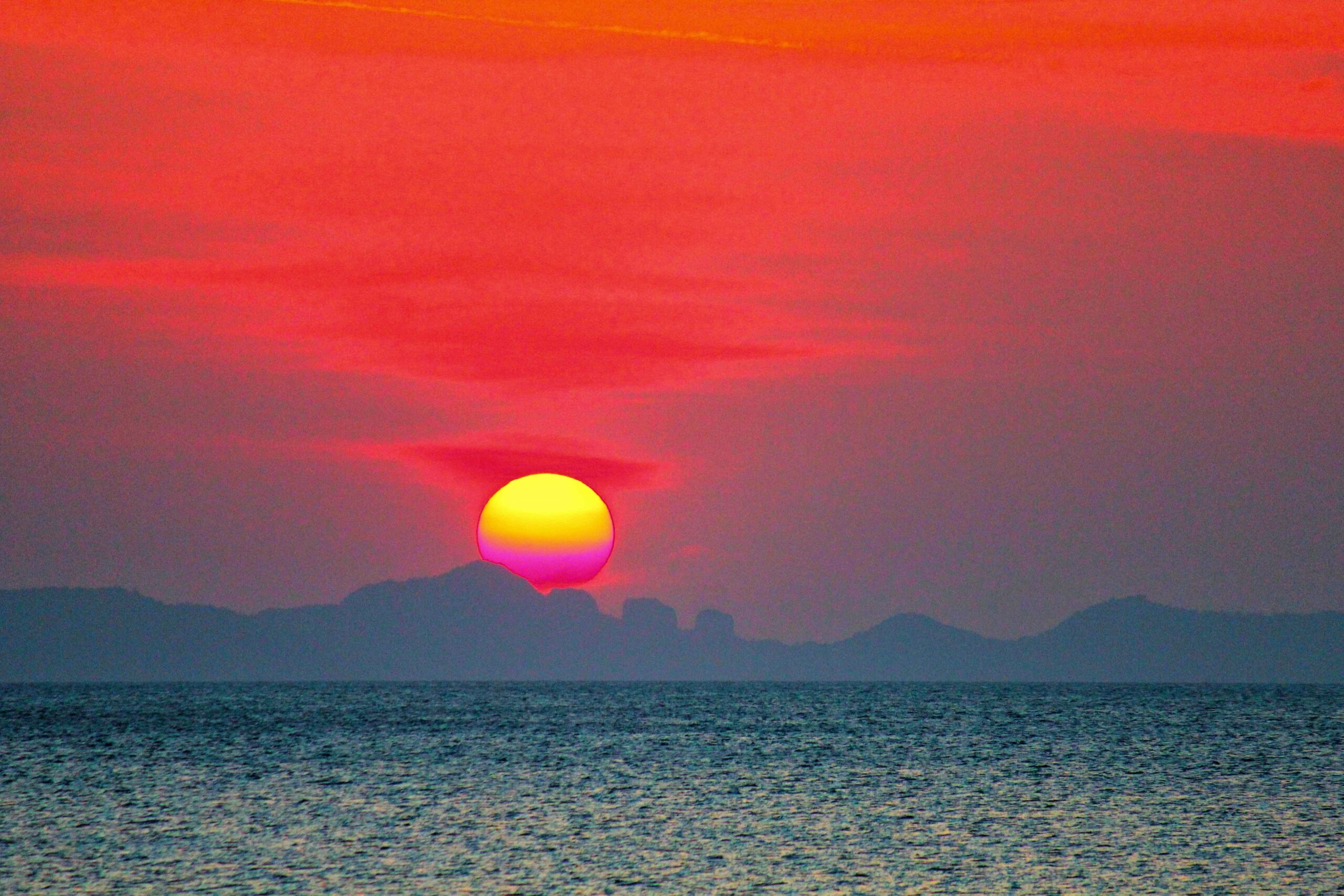 SUN SETTING OVER KOH PHI PHI
When you speak to the owners of Koh Jum Beach Villas, you instantly sense the passion behind their beautiful project. The cluster of 20 luxury villas set on 700 meters of idyllic palm tree adorned beachfront is much more than just a five star property.  Ken founded Koh Jum Beach Villas in 2006, after the devastating tsunami, and when the island didn't have electricity or paved roads.  It is to this day an unspoilt paradise, intricately hidden from the crowds of tourists, allowing you to relax and escape from the realities and worries of everyday life. The resort and developers are not only dedicated to quality, but they wanted somewhere that immersed positively with the local community and culture as well as being environmentally friendly. Each villa has its own character and seamlessly fits into the island's natural surroundings.  There is no doubt after a few days, you'll find yourself plotting ways to extend your stay.
The fully equipped luxury island resort offers all the benefits of a high end property and allows you to decide if you want to stay within the privacy of your villa or explore the island and local life.  You'll find plenty of activities that can be personalised for your party or you'll be tempted to just lie beside the pool and enjoy the indulgent space, service, and idyllic surroundings.
Villas
The rustic and stylish villas are the ultimate in sustainable beachfront luxury and range from 1-5 Bedrooms depending on your needs.  We loved the personal touches, traditional Thai accented decor, and the variety of living spaces that allowed you to feel right at home.  Our pool villa came complete with two spacious bedrooms, a fully equipped kitchen, tranquil indoor and outdoor dining and lounge areas, and romantic outdoor showers.  We were only steps to the quiet beach, and even our pool boasted sunset and sea views. The best part is you are living right in nature, and each morning the staff open every window and floor to ceiling sliding door to merge the indoor and outdoor areas so you are treated to an open, inviting, and relaxing tropical home away from home.  Attention to detail is one of the highlights while staying in Koh Jum Beach Villas and you'll find every corner of your villa alluring and intricately constructed to suit the guests and the island.
Dining:
The Chef at Koh Jum Beach Villas has created a mouthwatering menu full of Thai and Western fare.  Not only will you get classic comfort food from both cultures, but ingredients are sustainable and organic. We loved the creative touches with Thai inspired sauces, and all their bread is baked fresh in house.  Ask to try their signature swordfish dish and you'll be blown away by the mouthwatering flavours. The resort only sources line caught fish from their local supplier so it's not guaranteed to be available but the daily specials were a definite highlight of the dining experience.
Restaurant and Bar:
Facing the island's famous sunsets and beautiful Koh Phi Phi, there's no better place for a romantic and memorable evening during your stay in Koh Jum.  The cozy wooden bar, and elegant open dining area are constructed from fallen timber and evoke a relaxed yet sophisticated feel.  Grab a beachfront table for a front row view of the spectacular sunset and dining with your feet in the sand.
In Villa Dining
The dining spaces in each villa are perfect for private dining experiences and are ideal if you are craving a bit of alone time.  They are able to set up bespoke menus, seafood bbqs, and decadent breakfasts each morning.  Many of the villas also have kitchens if you are looking to do a bit of cooking during your stay.  This is a perfect choice for families travelling with young children or those who want to try their hand at creating something with traditional Thai spices.
Organic Garden
Koh Jum Beach Villas are dedicated to sustainable living and have their own organic garden producing fruits, vegetables, and herbs.  We were pleasantly surprised upon ordering a cocktail that the bartender went straight to the garden to grab a few sprigs of basil to create the drinks. Our kids loved strolling through the greenery and learning about how their food is grown, and it's amazing to hear their strict organic principles and planned expansions for the flourishing space.
Getting There:
Although you feel completely secluded and worlds away from the main tourist areas of Krabi, Koh Jum Beach Villas can be reached in under an hour from Krabi International Airport.  You'll be picked up by a luxury, air conditioned van and transported to the pier. There you can either choose to travel by longtail boat or speedboat to Koh Jum's main pier.  Upon arrival it is a short five minute ride in a local taxi to the resort.  The helpful staff ensured all our luggage was taken care of and our children got on and off all the transport easily and without fuss.  Book your transfers through the resort for the easiest and most comfortable arrival.
320/29 M. 3, Koh Sriboya, Nua Klong, Krabi 81130
+66 86 184 0505