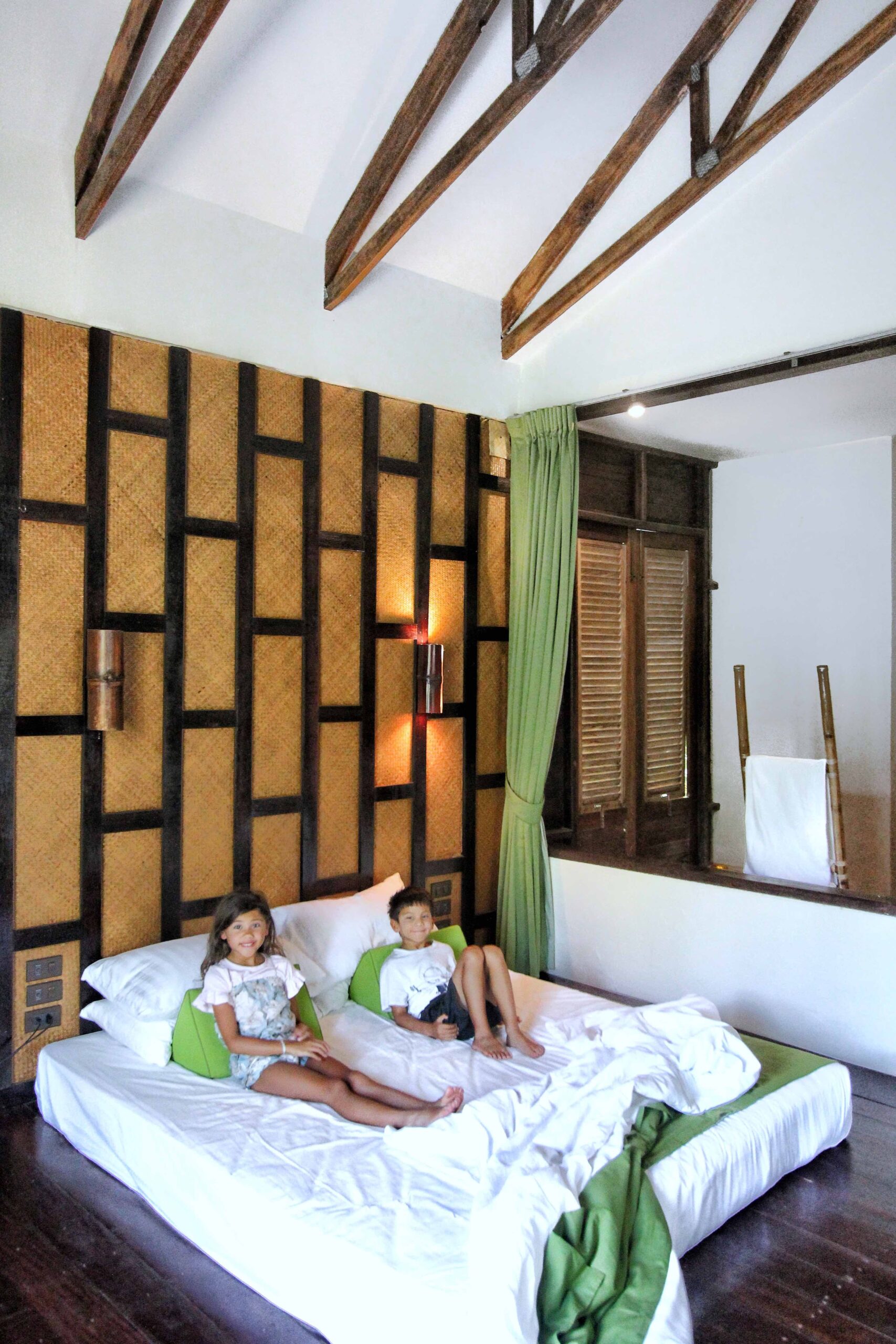 VILLA DELUXE ROOM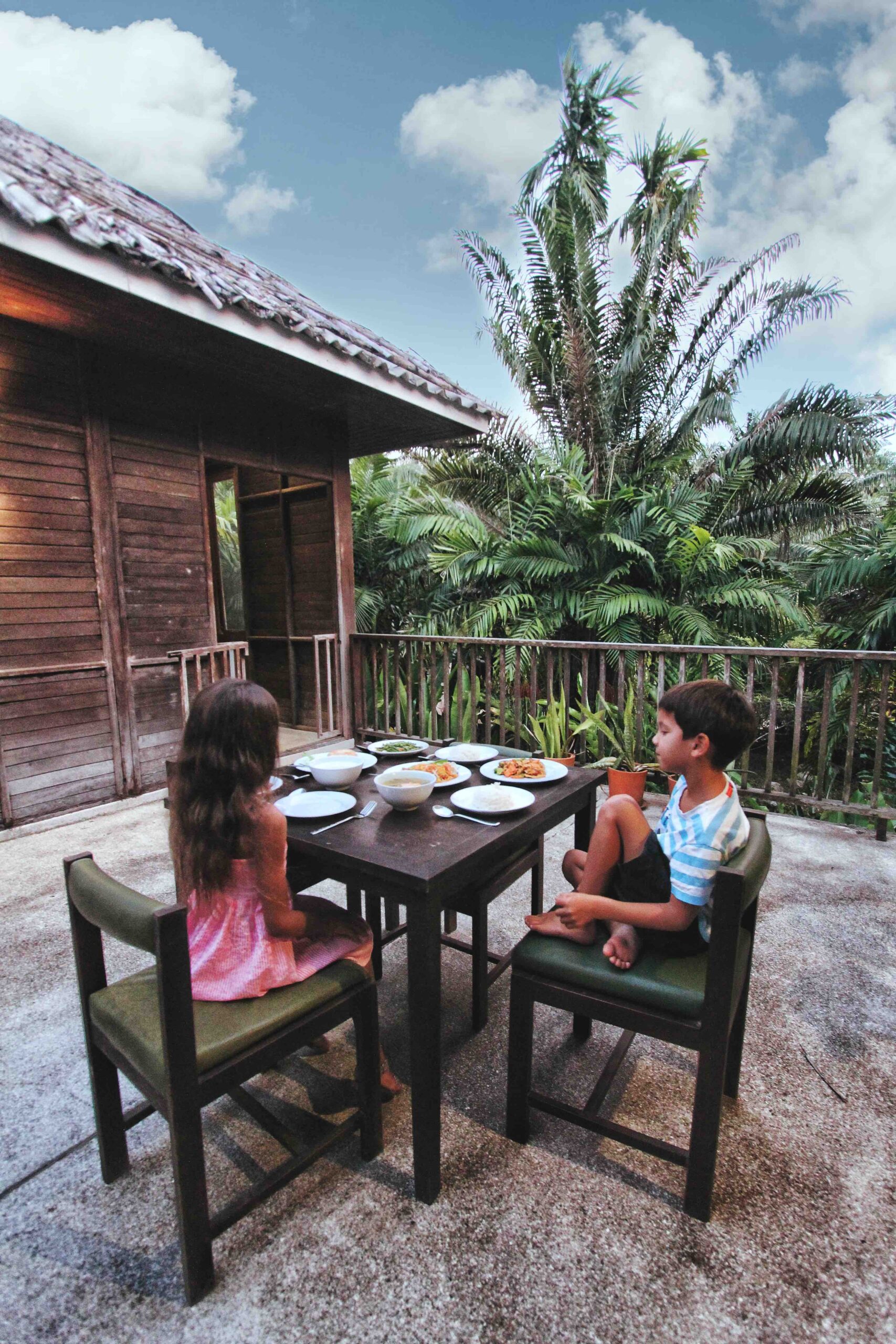 EATING ON OUR CONNECTING TERRACE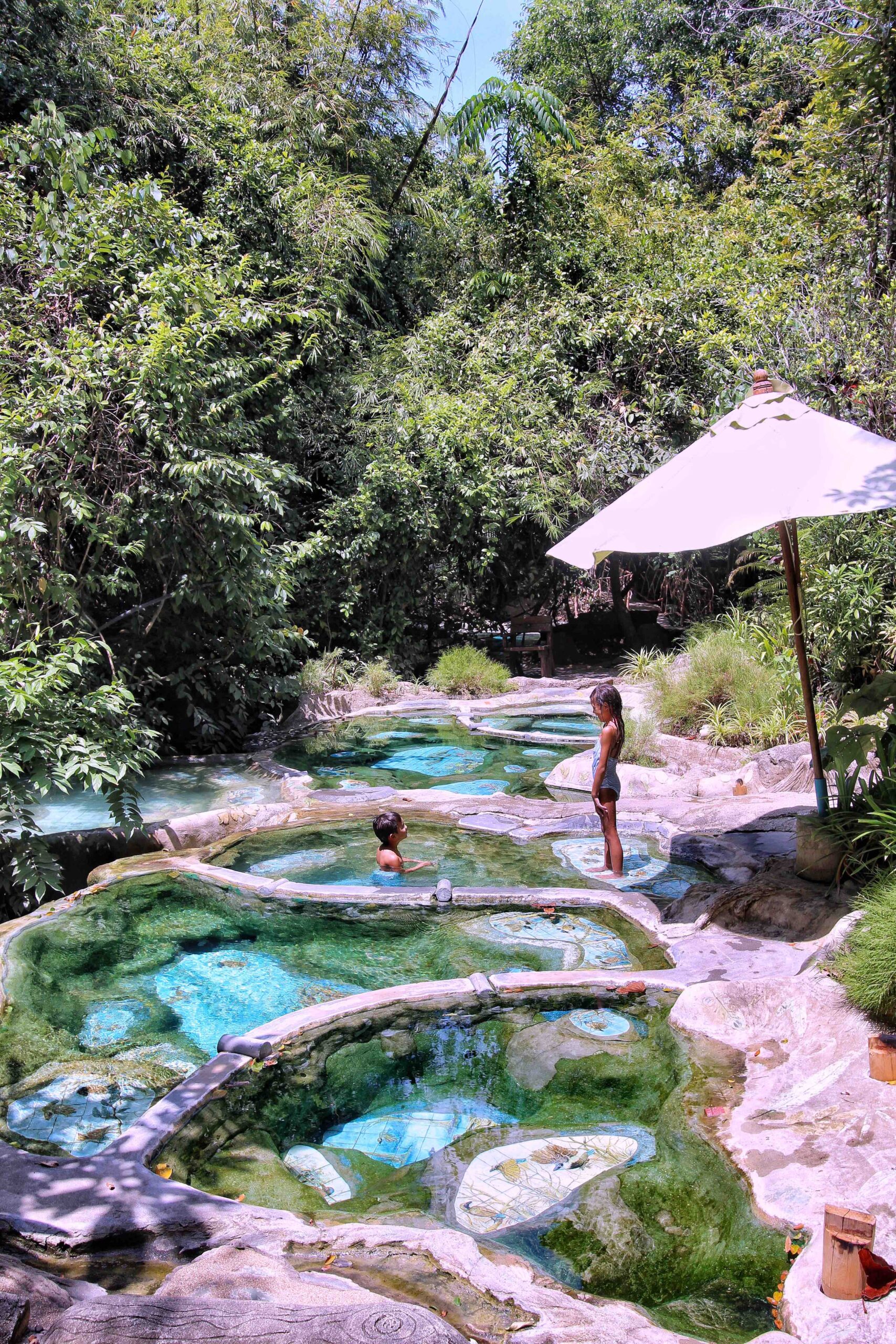 KINAREE HOT SPRING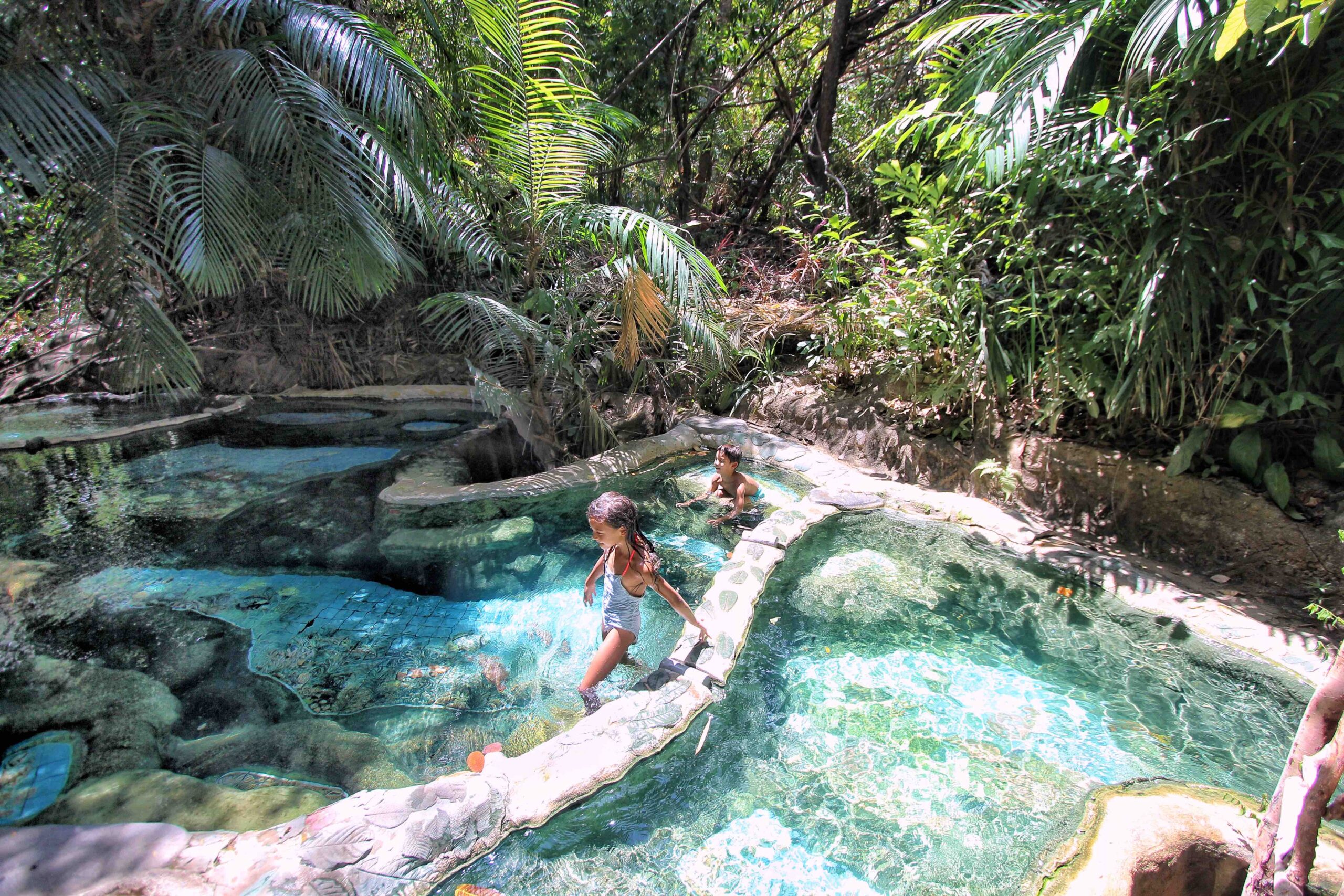 5 SETS OF HOT SPRING POOLS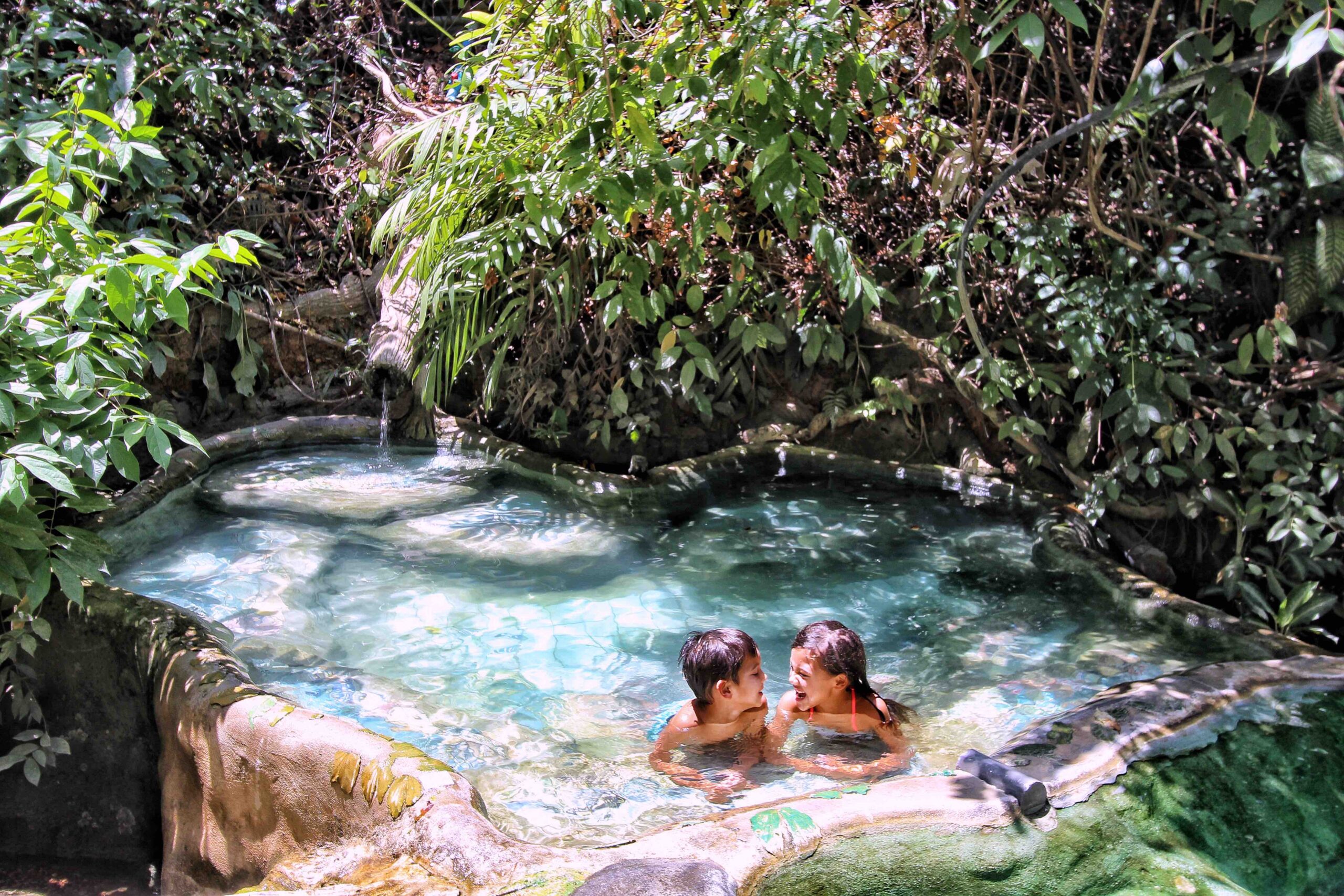 WITH HOT, WARM AND COOL POOLS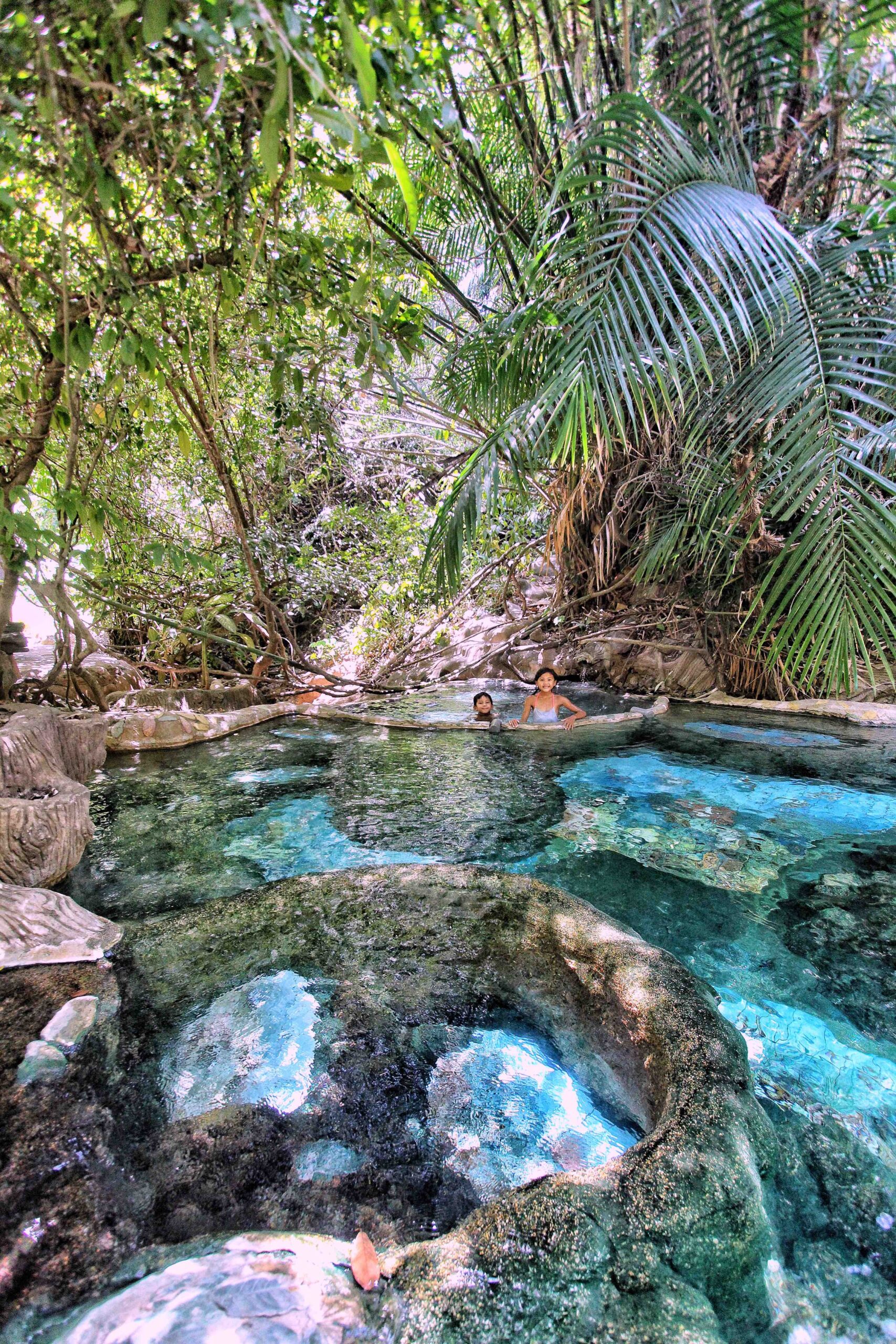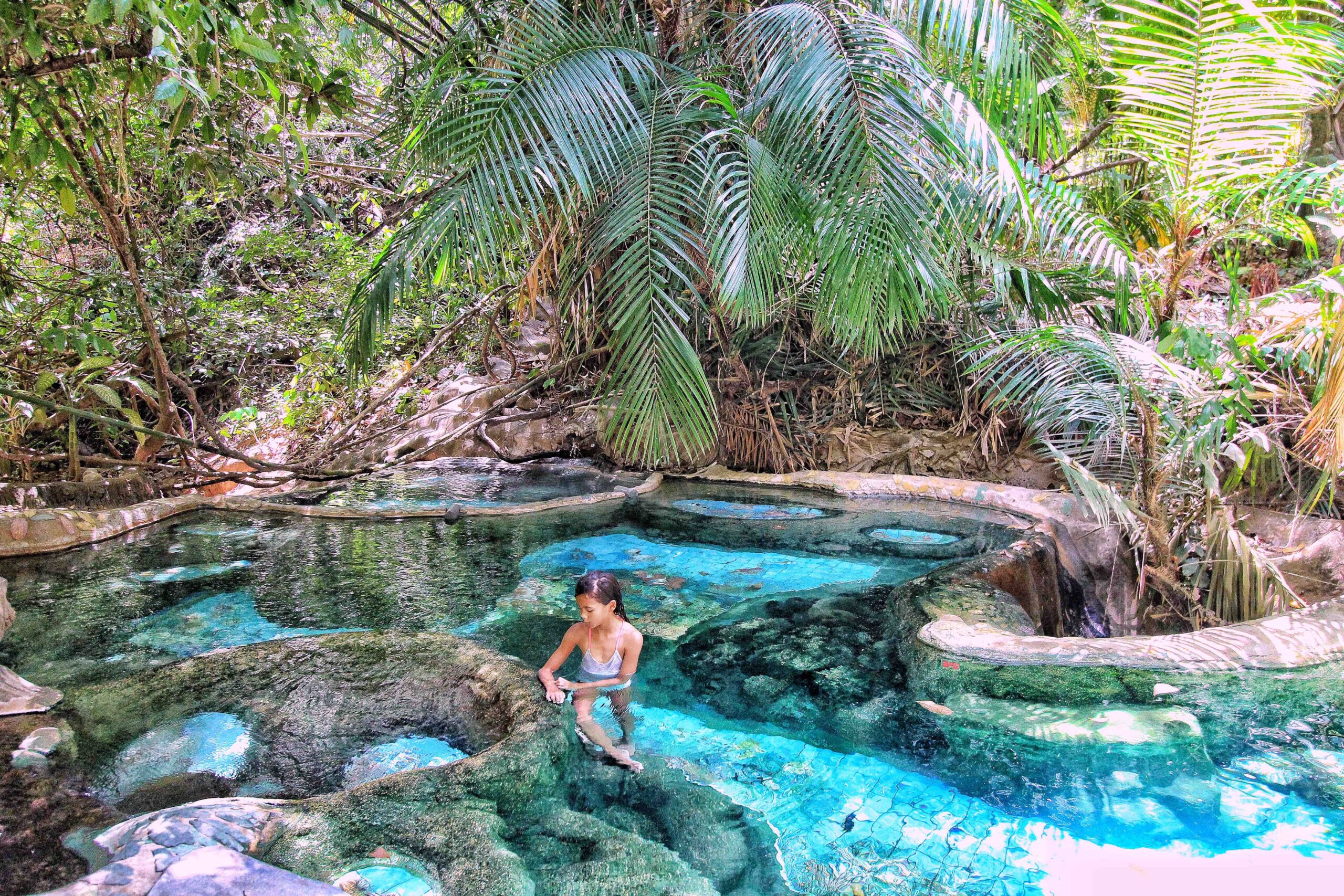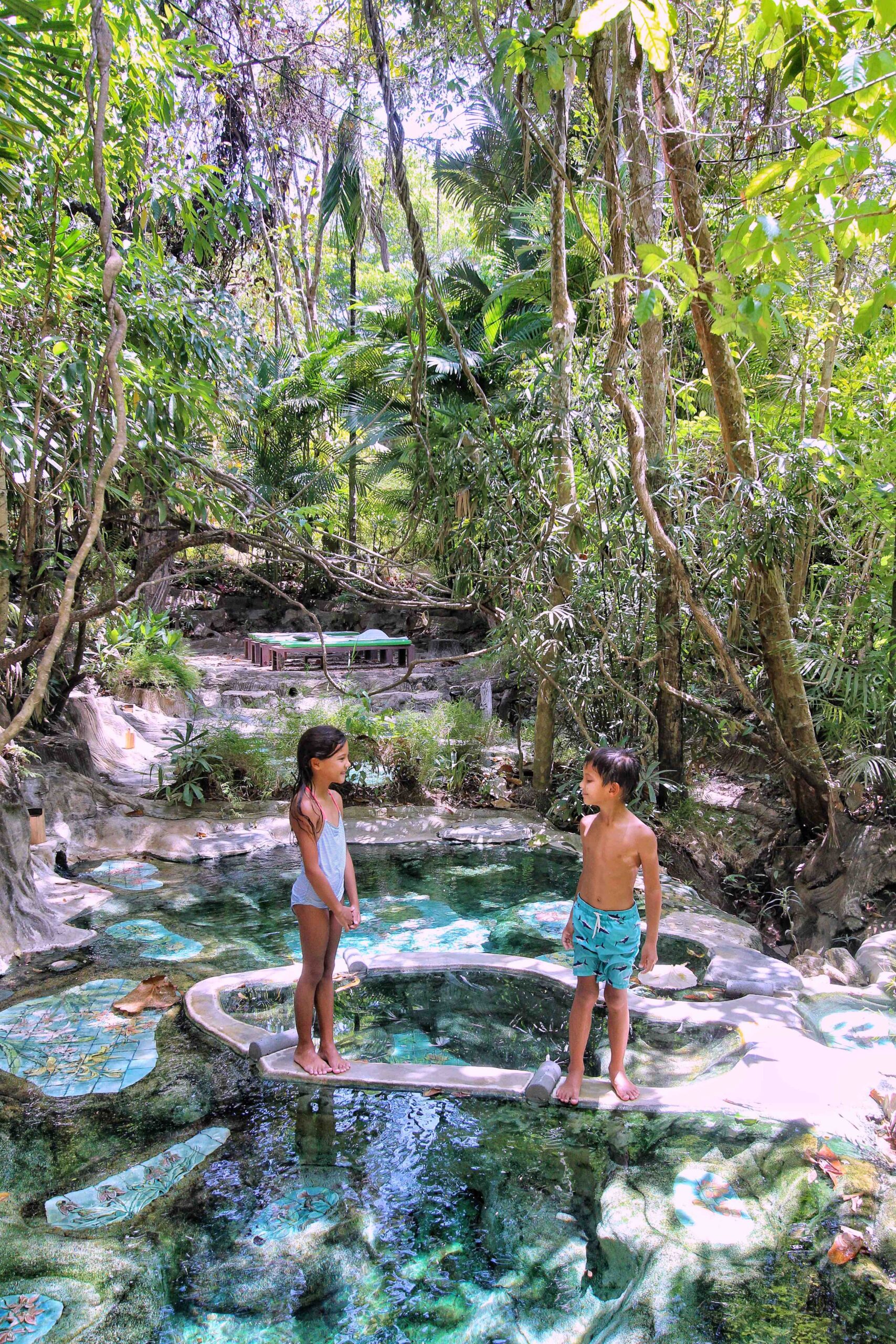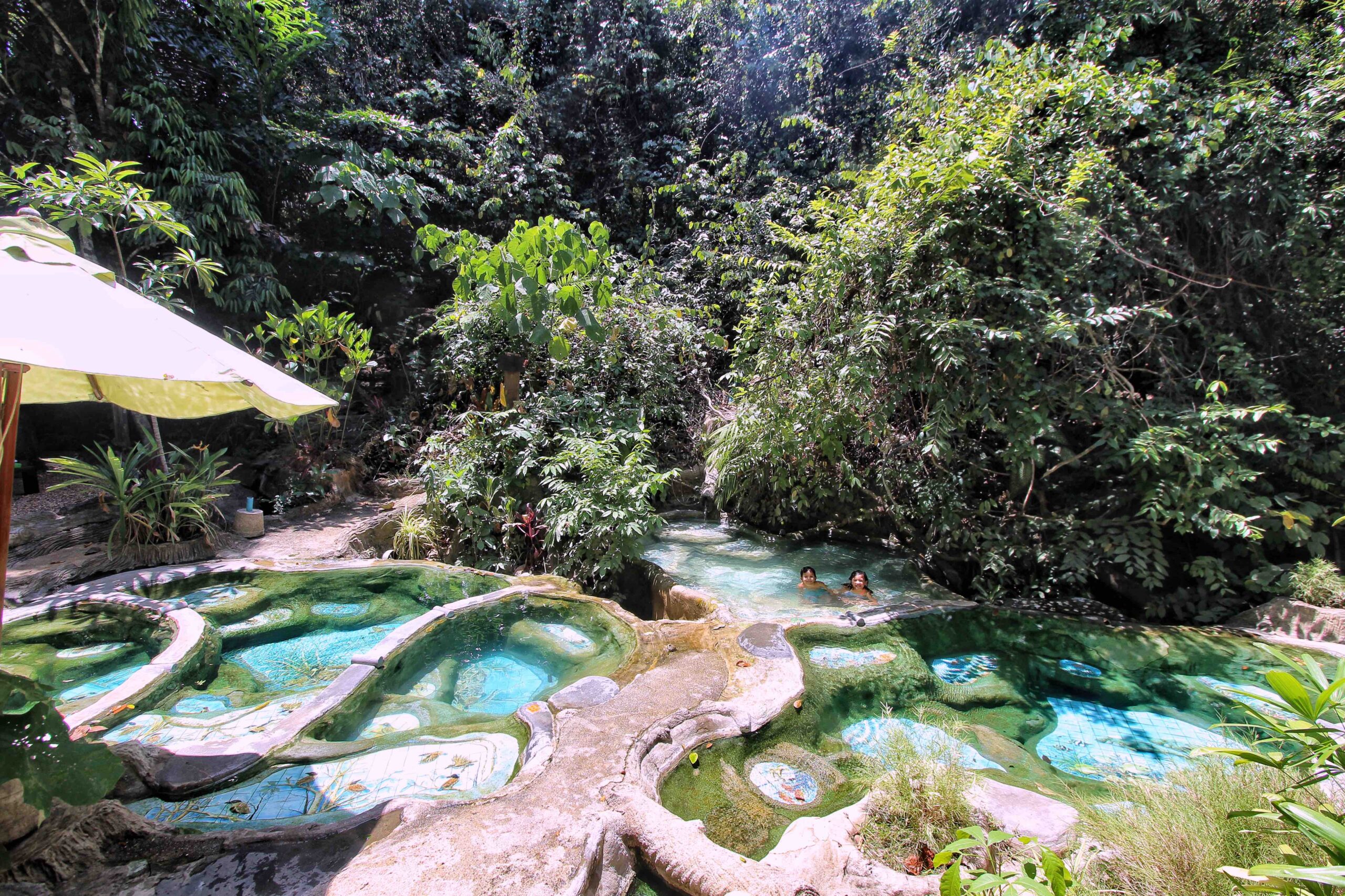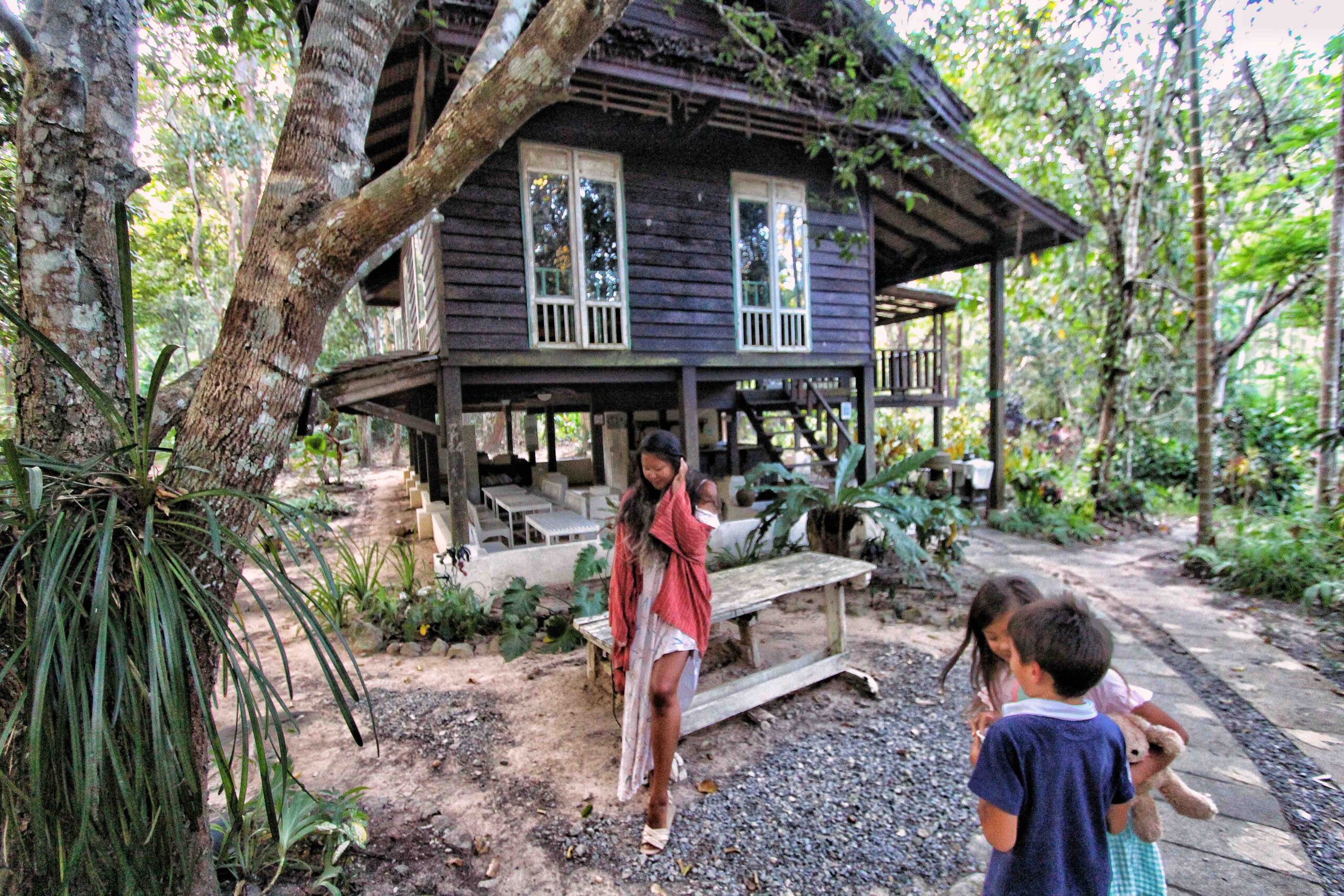 WAREERAK SPA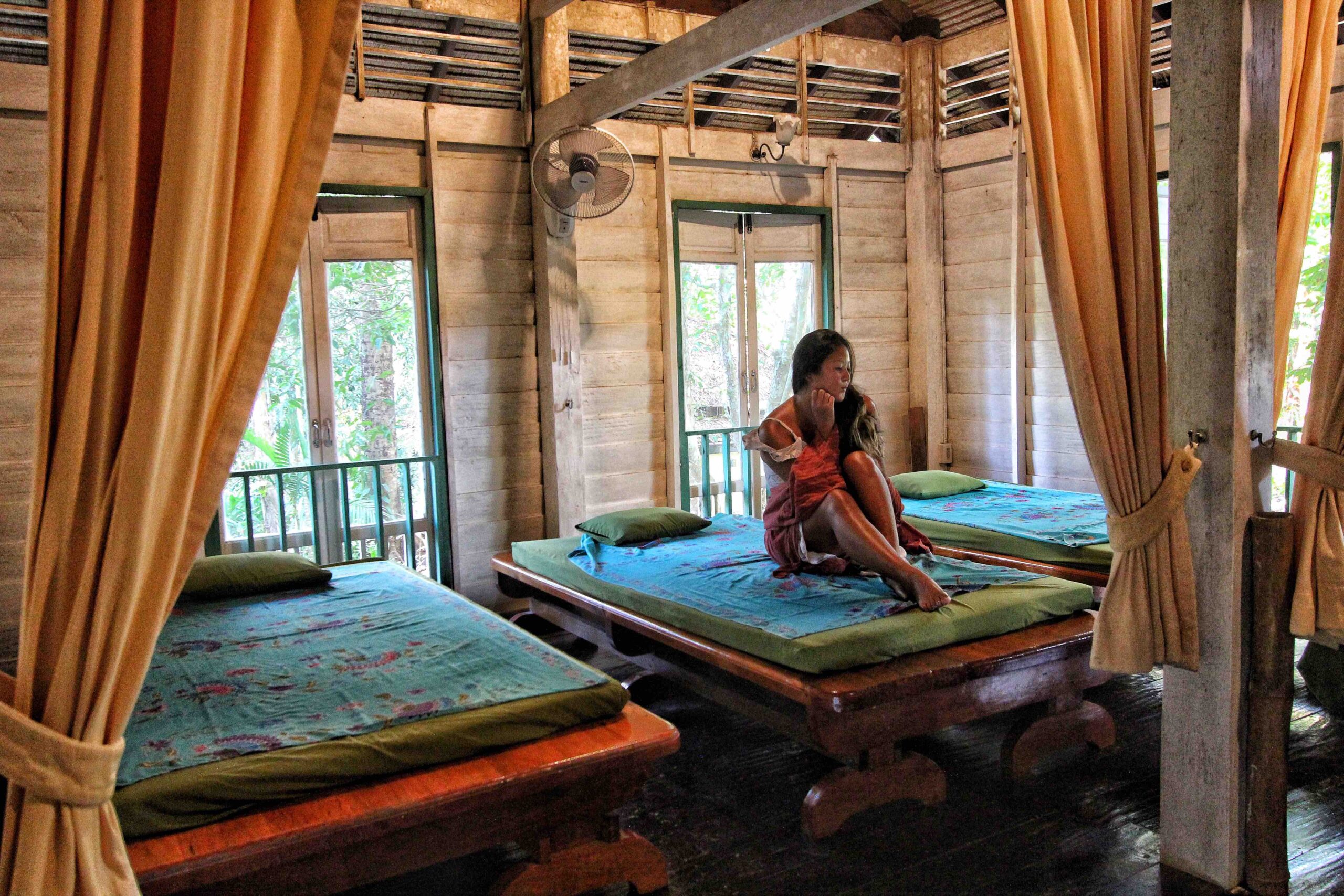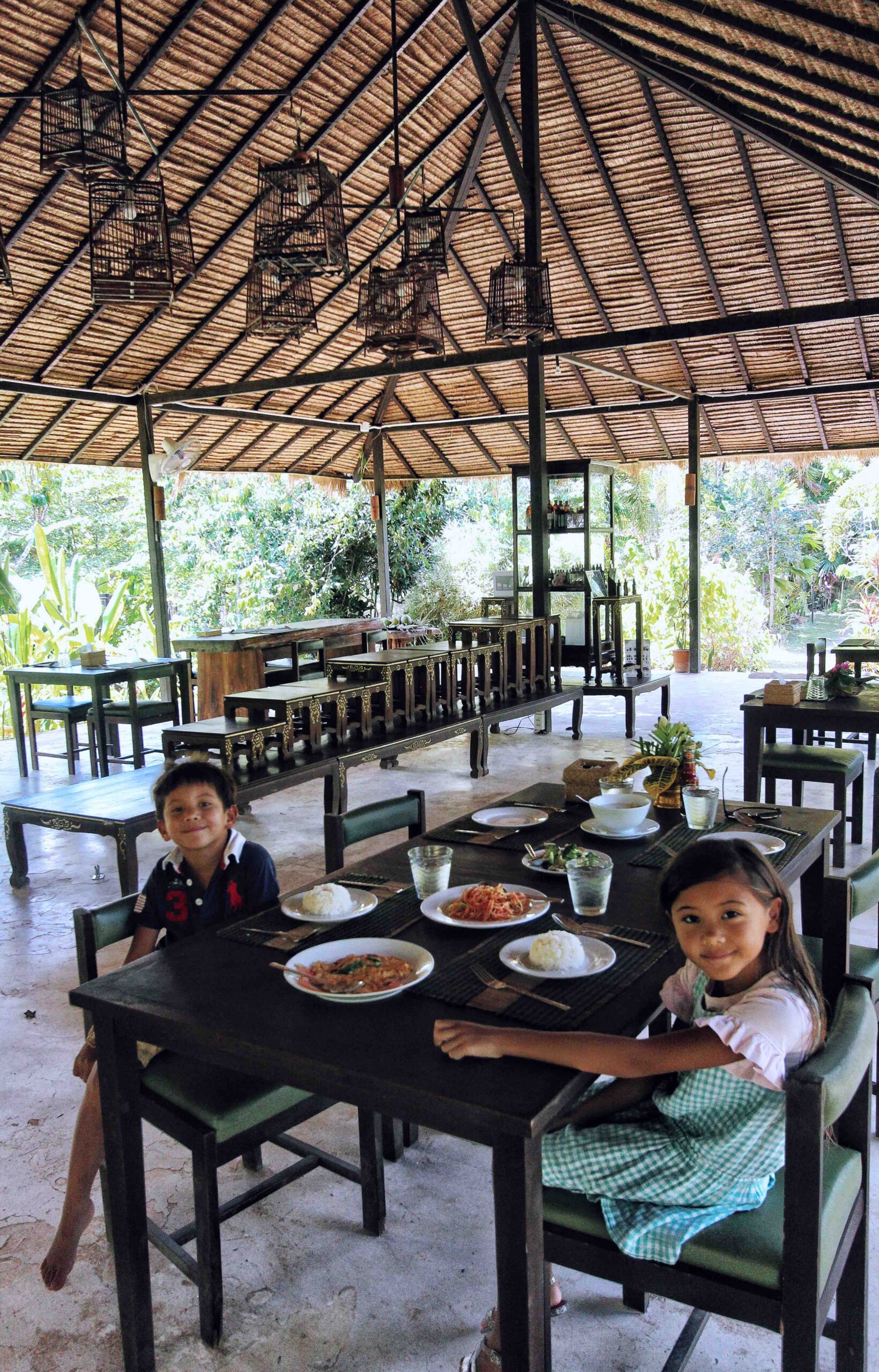 HIMMAPARN RESTAURANT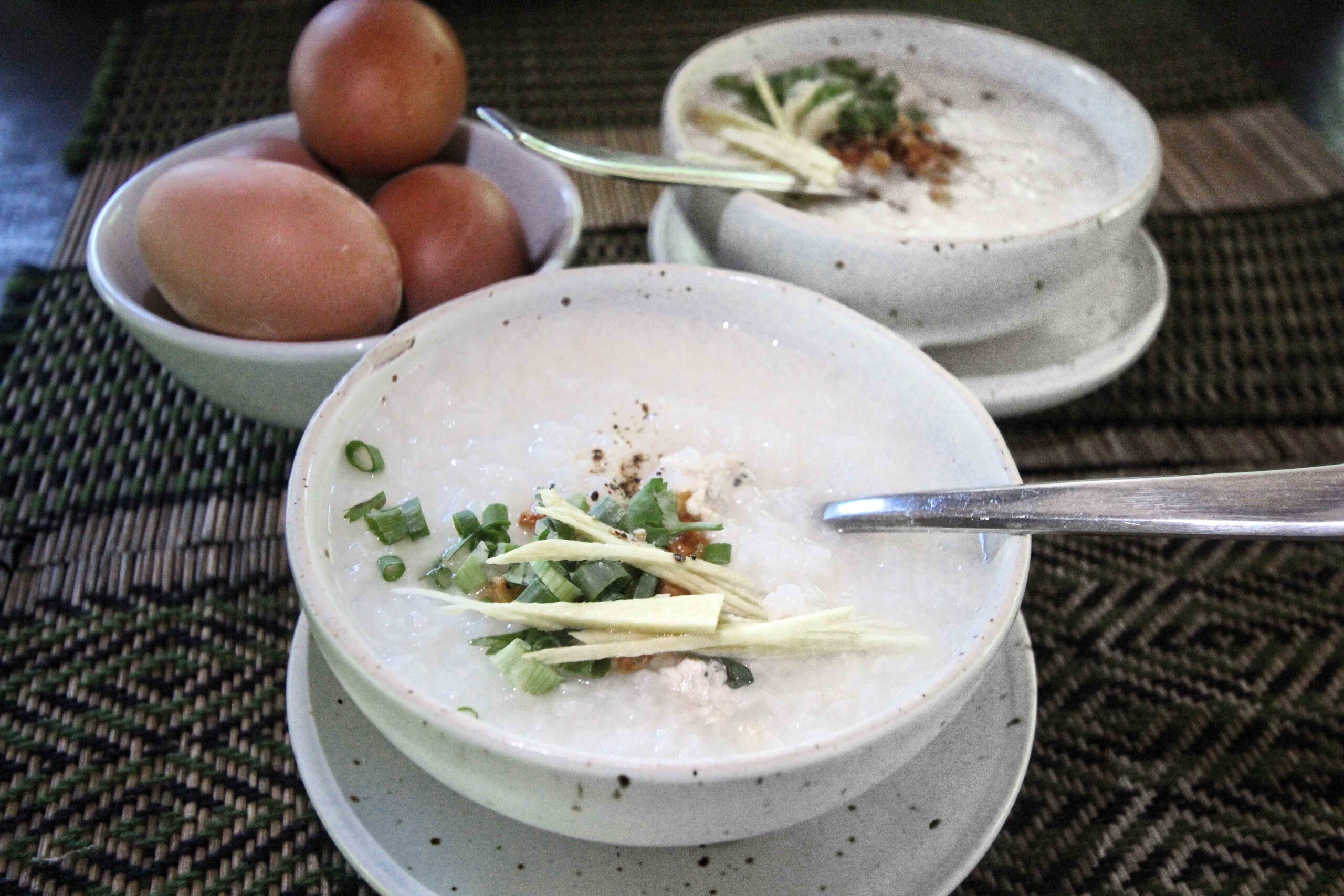 BREAKFAST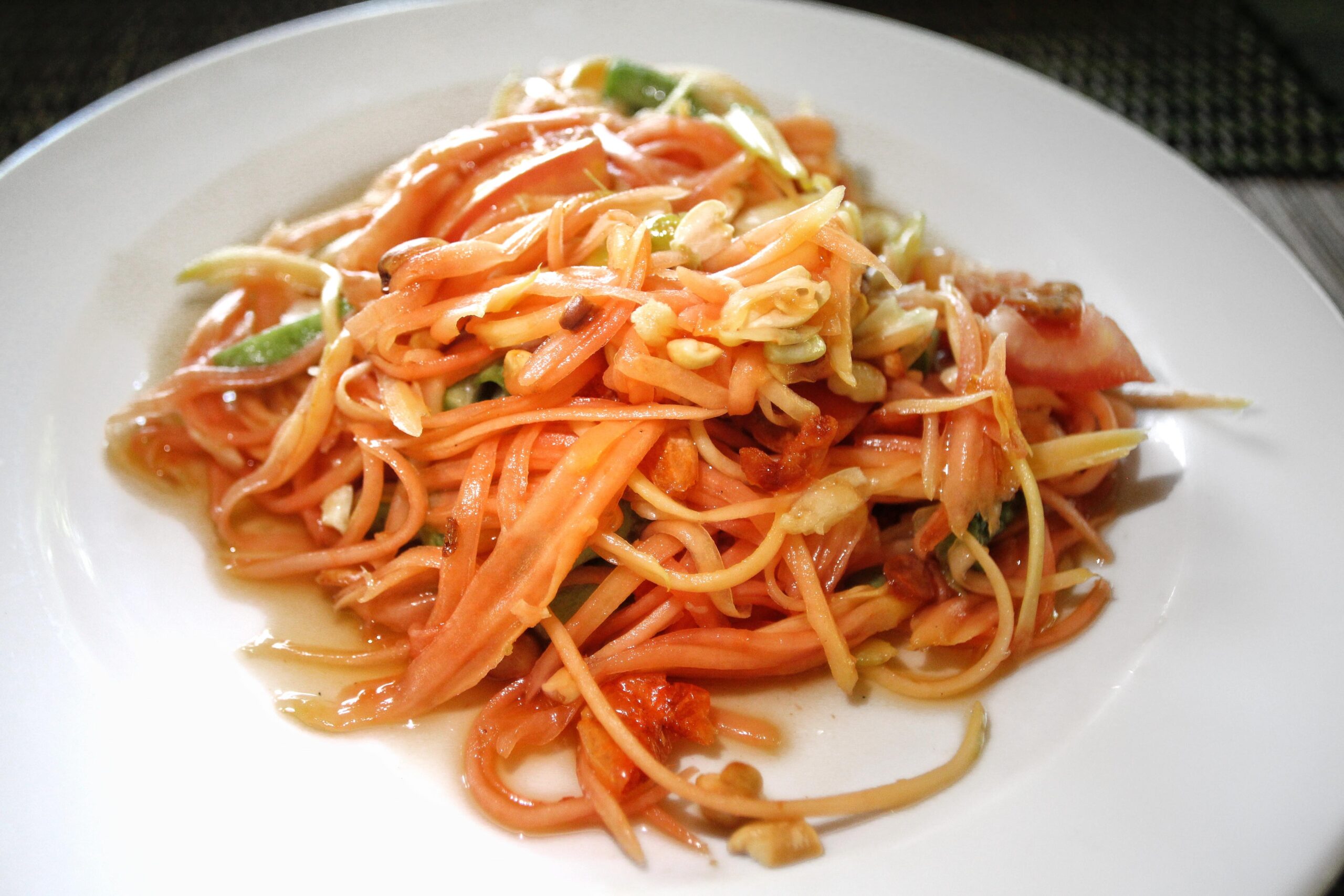 SEE OUR FULL FEATURE ON HIMMAPARN RESTAURANT HERE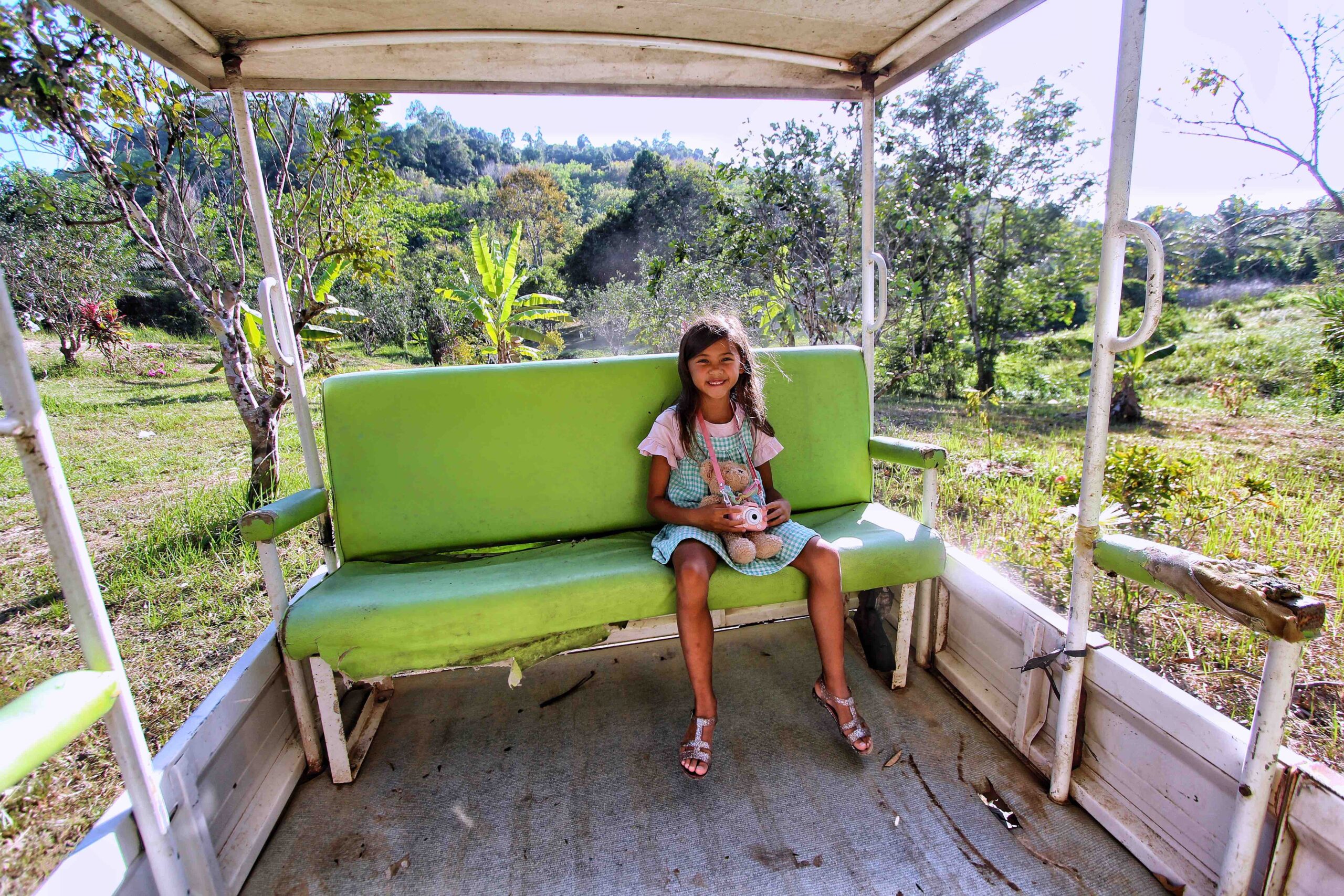 THE JUNGLE CAR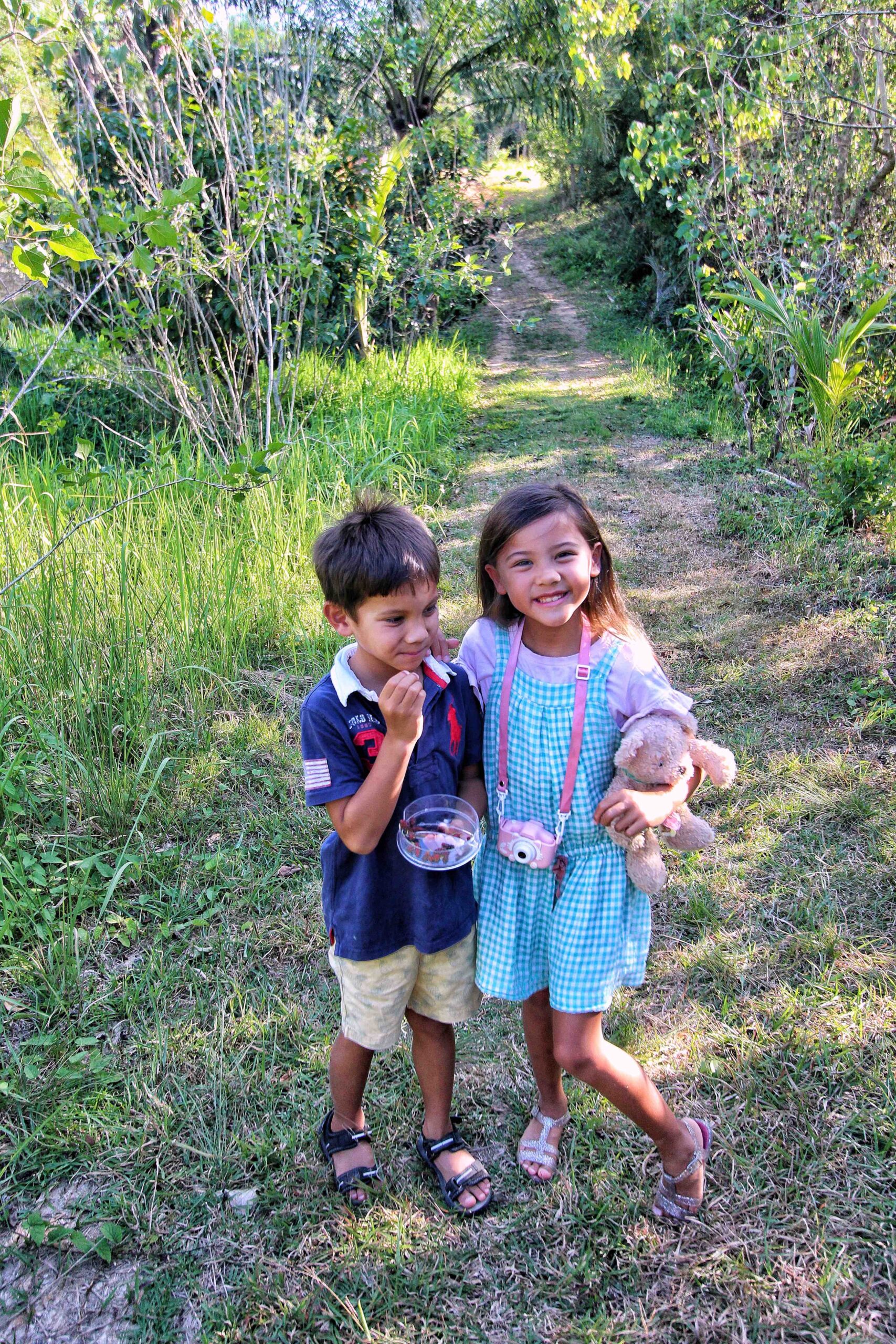 MULBERRY PICKING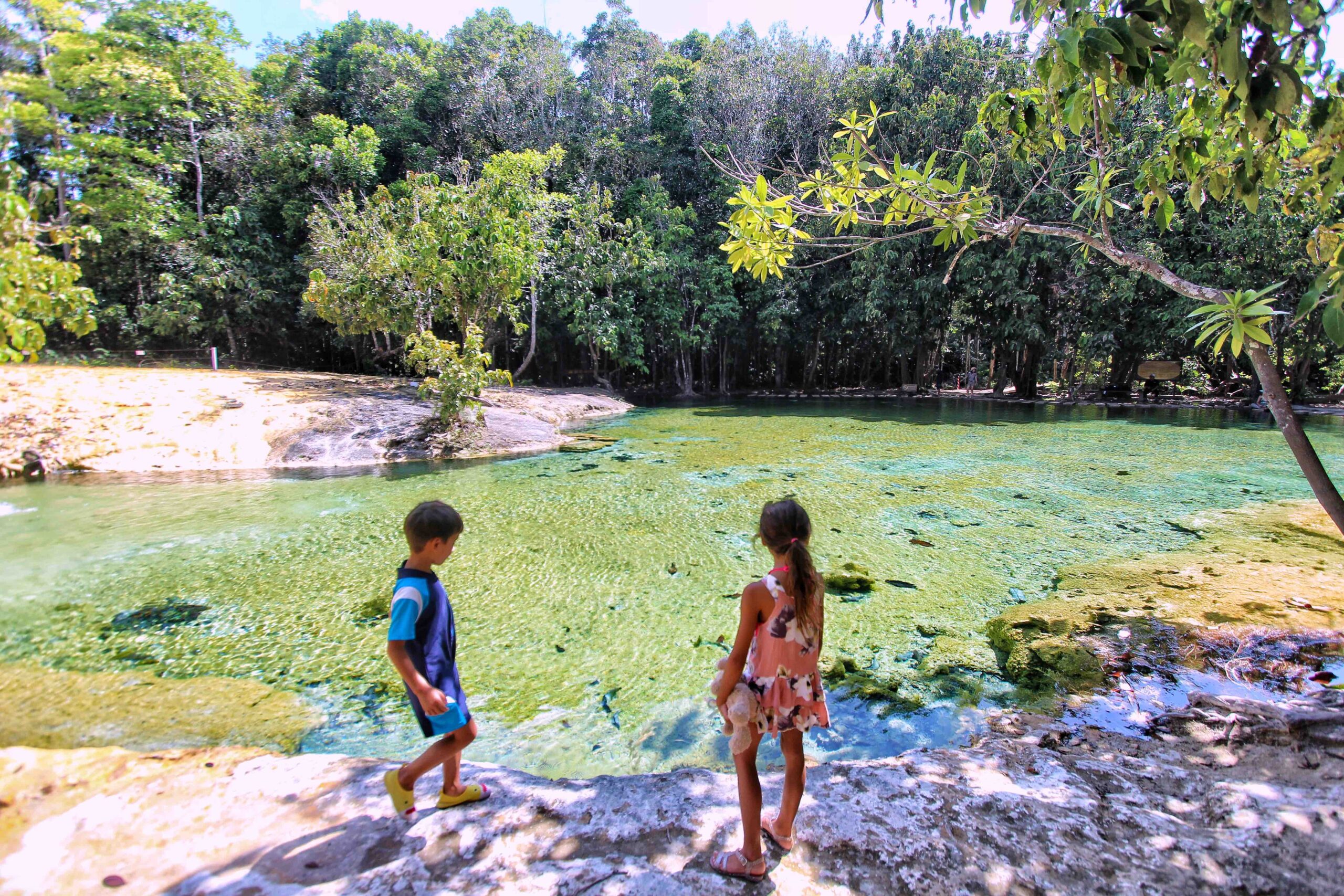 DAY OUT AT NEARBY EMERALD POOL
When you think of Krabi, your mind usually fills with white sand beaches, picture perfect karsts, and clusters of longtail boats. It was only on this recent visit we decided to head inland to the Khlong Tom District and discover one of the province's most famous natural wonders, the hot springs.  Krabi Hot Springs are set in various rock pools and source water from deep rooted thermal springs located in volcanic chambers in the area.  The waters are known for a wealth of theraputic benefits, contain low amounts of sulphur, and are immersed in the beautiful surroundings of the scenic area.  For a more luxurious experience and an alternative to visiting the park, head to The Wareerak Hot Springs and Wellness and indulge in their beautiful hot springs and full service spa.
The Resort:
Surrounded by lush greenery and rustic villas, The Wareerak is an ideal sanctuary to escape the crowds and indulge in the health benefits of their healing waters.  We loved the private experience, well maintained pools, friendly staff, and resort facilities that ensured we had a comfortable and relaxing stay.  Their large property spans over over 10 acres including a botanical garden, fruit orchards, and an abundance of wildlife. The water is clear with no smell or taste and has a neutral PH Value of 7 making it gentle on the skin as well as drinkable.
As we entered the hot spring area we couldn't believe our eyes.  Intricate pools of water are meticulously constructed to merge beautifully with the sweeping trees and abundance of nature.  Choose to bathe under the sun or nestled in the shade while you admire the picturesque scenery.  There were many times when we had the pools to ourselves ensuring a tranquil and calming experience while indulging in the benefits of the hot springs.
Hot Springs
Wareerak consists of 5 hot spring sources and have pools that are colour coded based on temperature.  We loved the dreamy setting of their idyllic hot spring area, set amongst the towering trees and running streams of water.  The temperatures ranged from 35 to over 40 degrees with a few cold pools perfect for dipping and cooling down. Institute Fresenius in Germany tested The Wareerak's water and have certified it German standards for "Natural Medicinal Water."  We couldn't believe the clarity and cleanliness, and there wasn't the usual sulfur door that often comes from hot springs.  The children loved dipping in and out of the comforting pools and we could feel the benefits in both our skin, body, and moods after bathing for a few days in the calming water.
Spa:
A full service spa meant we could indulge in a variety of treatments during our stay including those that used Thai medicine.  Choose to have your massage under the trees beside the hot springs or while you are bathing in the hotspring water. They also have a full service day spa located in a rustic and relaxing building set beside the river.  Spa experiences include rejuvenating facials, herbal therapies, and even natural cooling wraps if you've overdone it in the sun.  We indulged in the tension relieving 90 Minute Wareerak Signature Massage, a serene aromatherapy treatment, skin buffing natural scrubs, and also calming neck and shoulder massages while relaxing in the warm pool. Each treatment was expertly executed by their professional staff and had us feeling like we were in a five star spa.
Rooms:
Rooms at The Wareerak range from quaint and comfortable bamboo cottages to luxurious suites fit for a romantic stay.  We had two side by side Deluxe Villas that shared a tranquil outdoor area immersed in the trees.  Rooms are fully equipped with deep bathtubs, Japanese inspired tatami style bedding, air conditioning, and private terraces.  We loved the natural decor and Thai style accommodation which fused seamlessly with the resort's surroundings.
Packages:
The Wareeak invites a whole range of visitors from groups and families to couples or those looking to relax and reset.  Check out their Yoga Retreat with daily classes, traditional Thai therapies, and Thai massages.  If you are looking to recharge after a tiring few months, book a Rejuvenate Package and everything will be included from daily meals and spa treatments to meditation classes and even a nightly ritual to promote good sleep.  Health fanatics can check out the Detox Plan and if you aren't looking to stay overnight, book a half day or full day pass to enjoy the hotsprings and a massage with your family.
Explore:
The Wareerak is optimally located to explore the sights of Krabi.  The province's famous Emerald Pool is only a fifteen minute drive away and includes a fun nature trail that was an interesting day out for the family.  The surrounding area is also full of wildlife and unique plants.  Ask the staff to take you for a tour in their nearby botanical gardens, let your children pick the wild mulberries, and see the source of their pure hot spring water.  They are also happy to arrange transfers to Ao Nang or other beaches that are just a drive away, or visit their sister property on picturesque Koh Lanta if you want a day on one of Krabi's most stunning stretches of sand.  A perfect getaway for families or couples looking to avoid cities and unwind.
Getting There:
You can reach The Wareerak within 45 minutes from Krabi International Airport.  Their private car will pick you up at Arrivals and ensure you have a relaxing and smooth journey to the resort.  Transfers can also be arranged from anywhere in Krabi and day trips include round trip transfers.  Come prepared as the resort is remote and the nearest village is a 20 minute car journey away.  You can also drive to the resort with your own car as parking is available on the property.
18, Khlong Thom Nuea, Khlong Thom District, Krabi 81120
+66 75 637 130