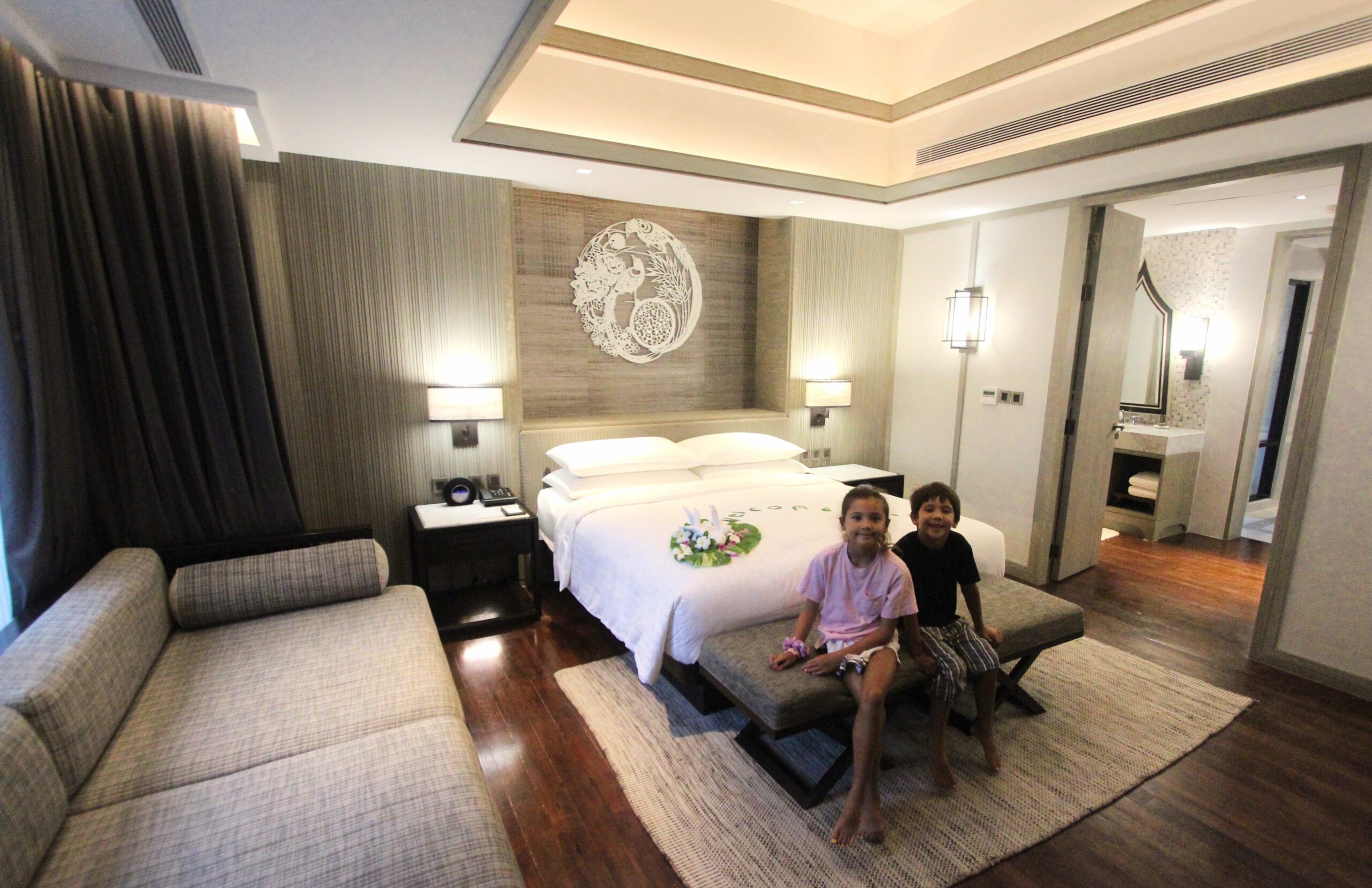 Master Bedroom of the Two Bedroom Beachfront Villa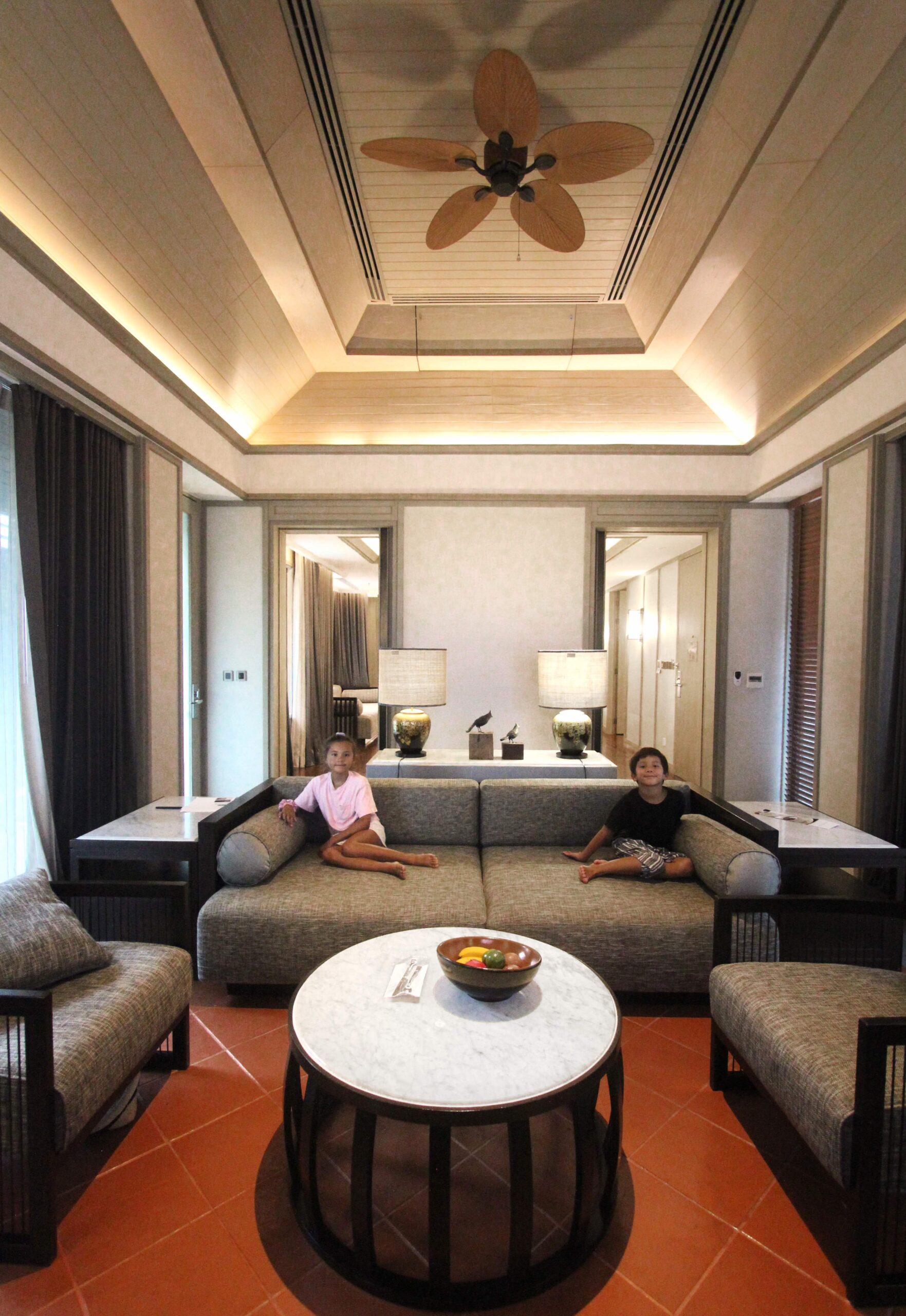 Living Room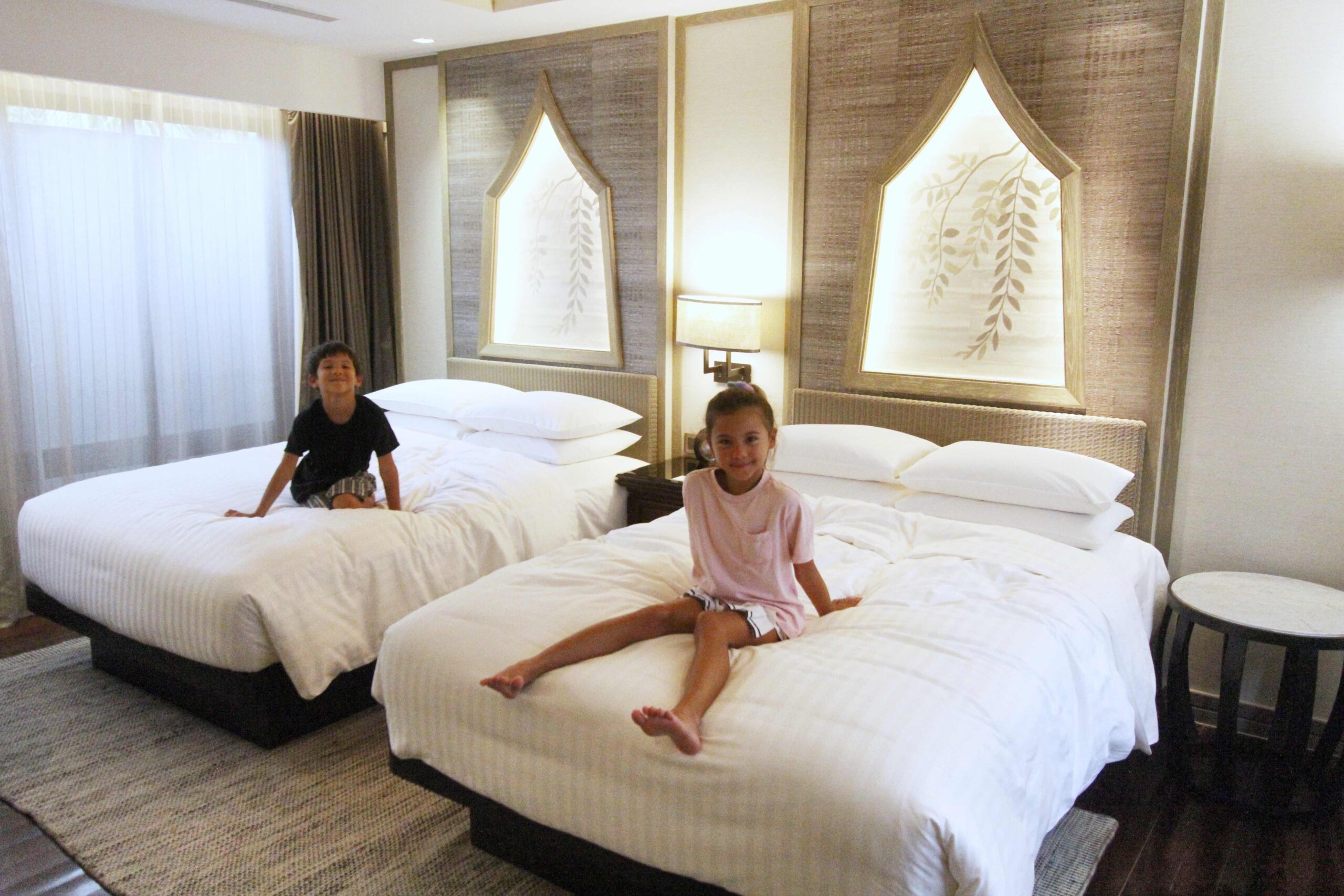 Second Bedroom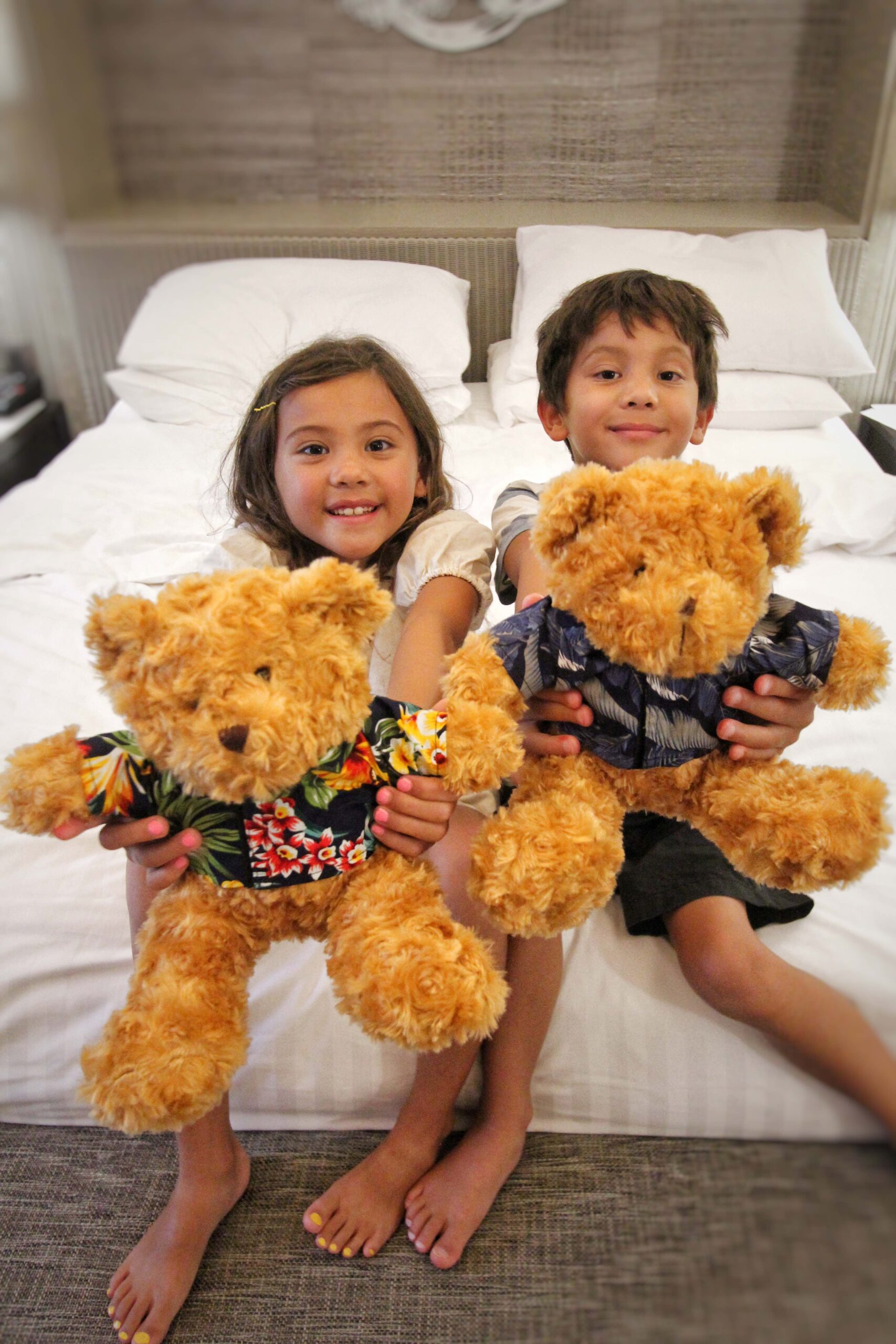 Marriott Teddy Bears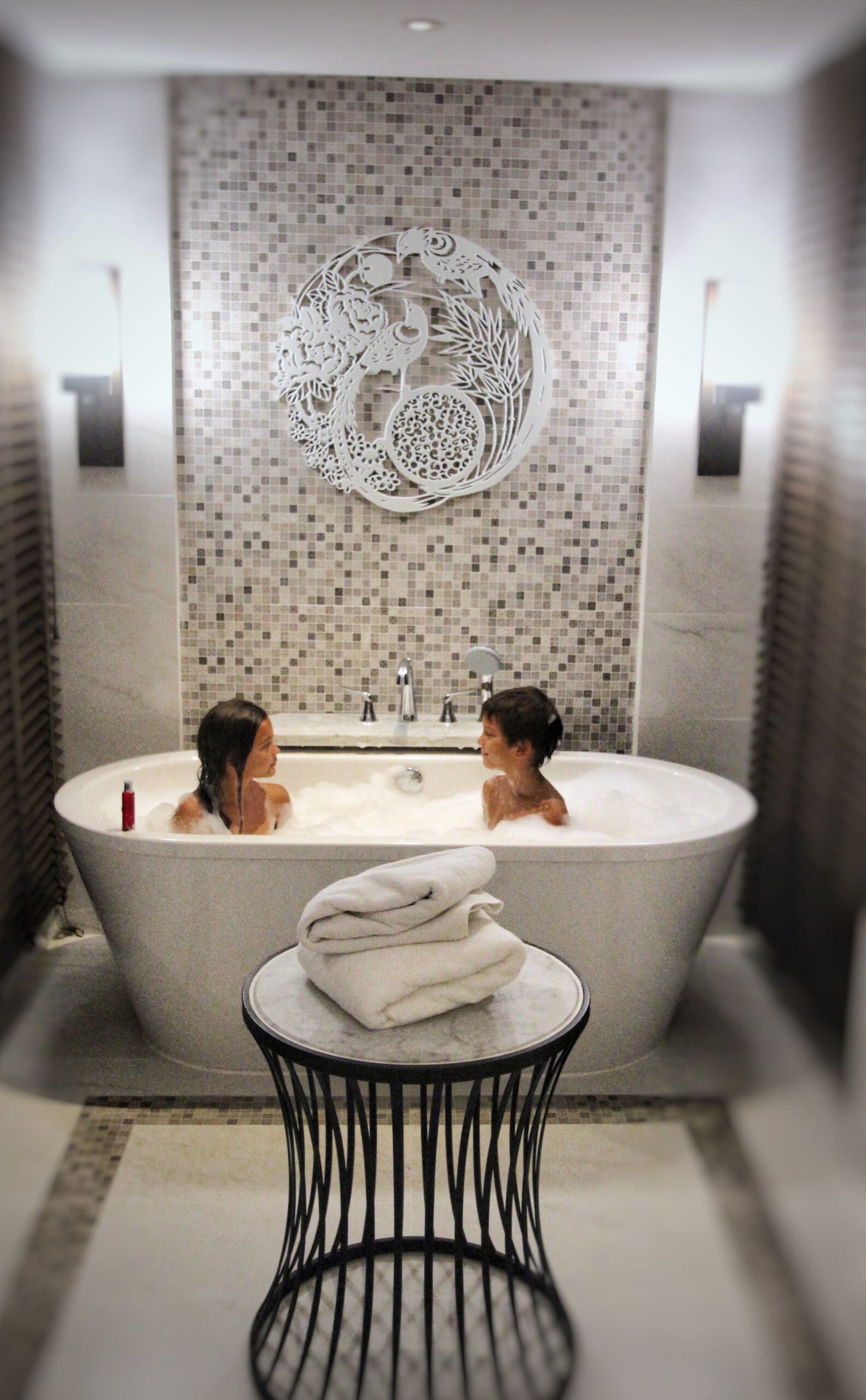 Bathtub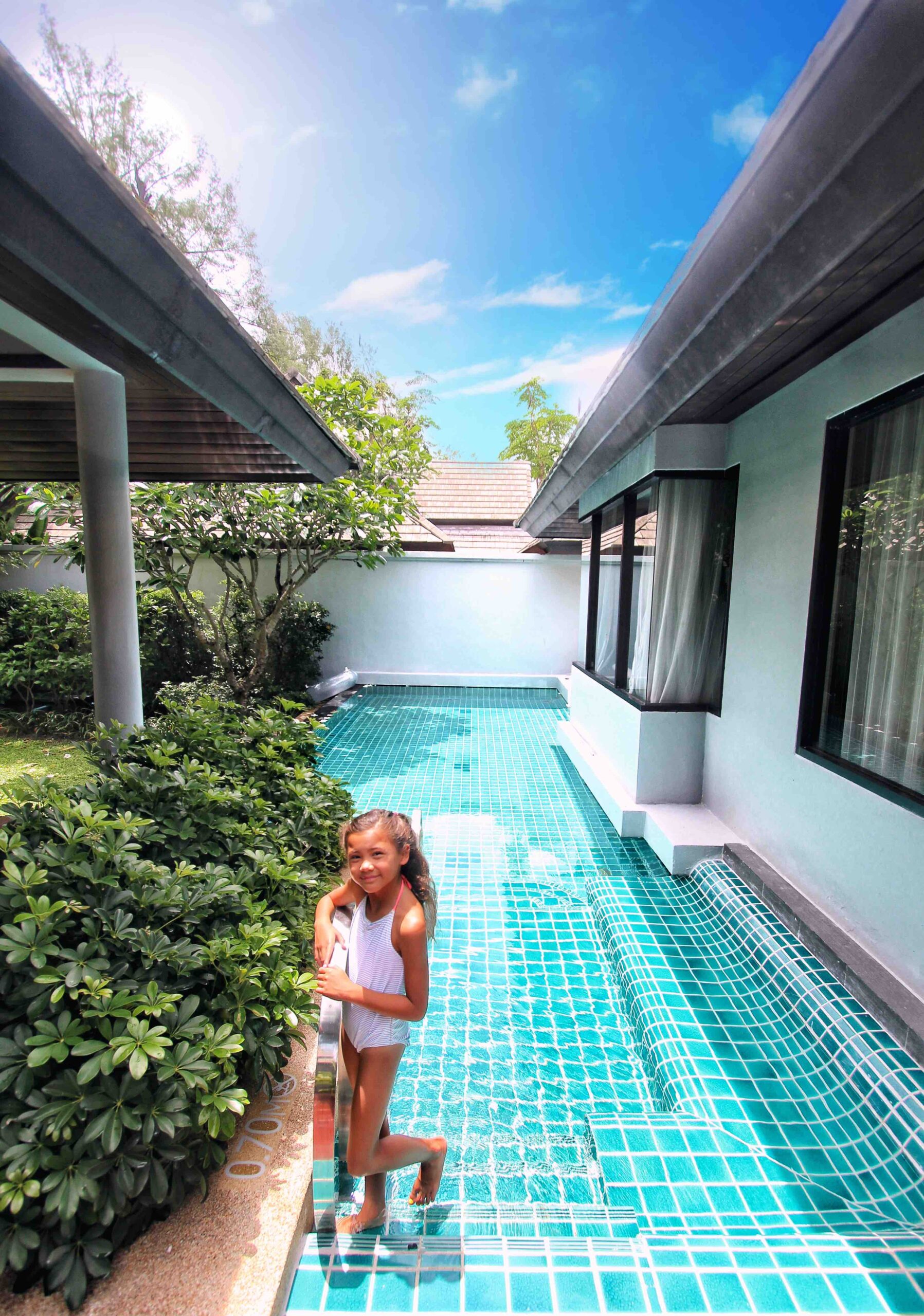 Private Pool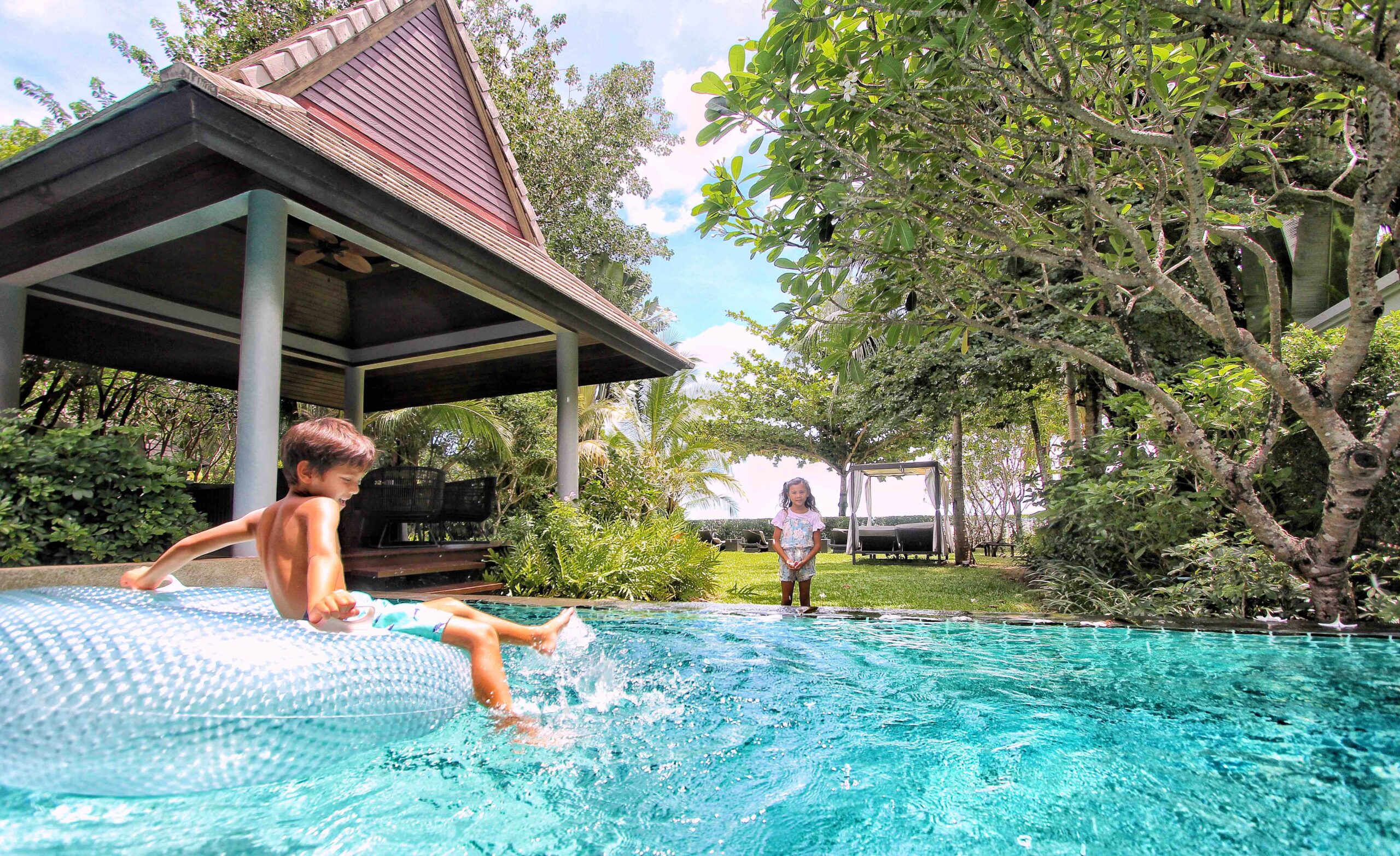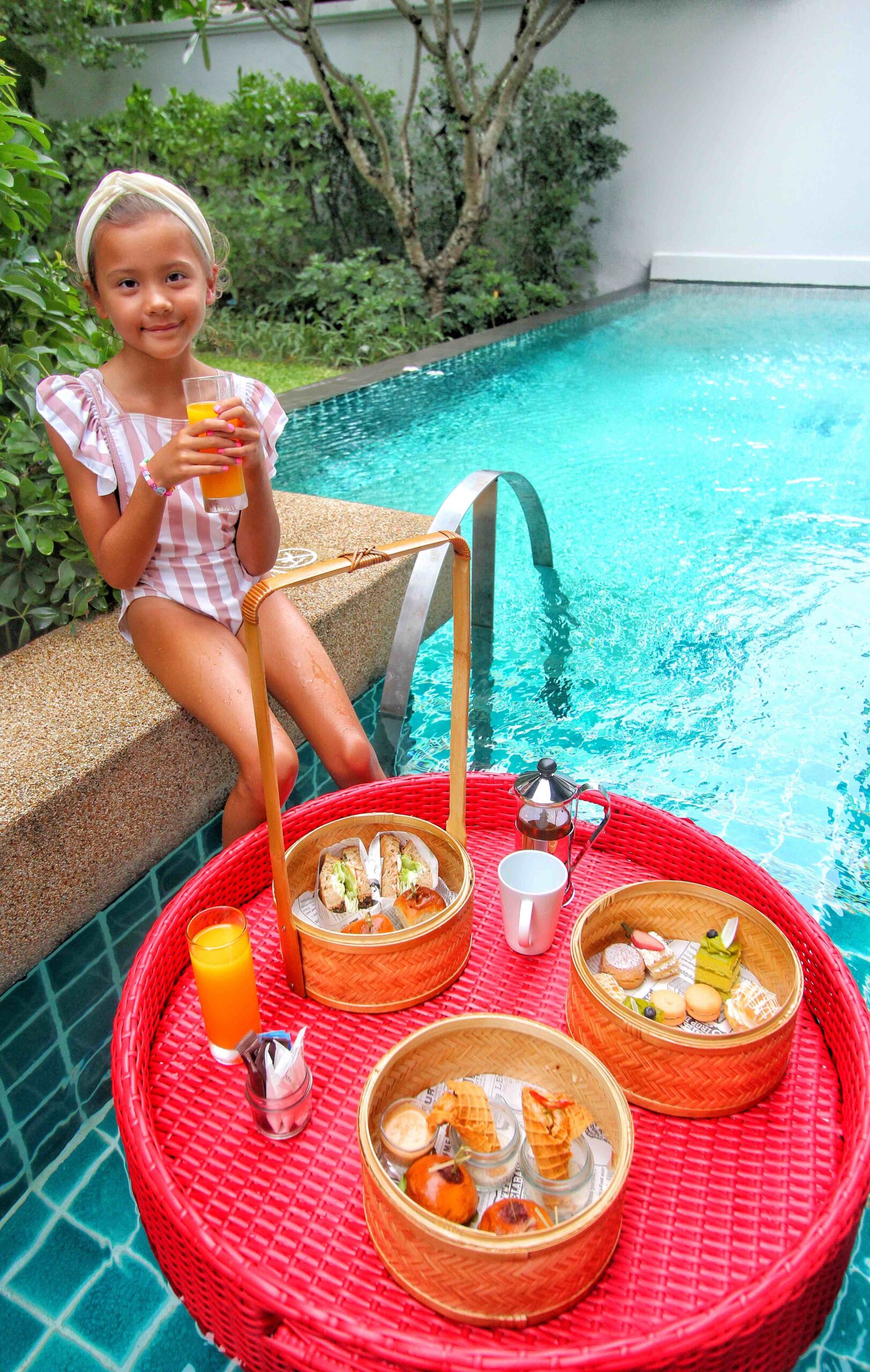 Floating Afternoon Tea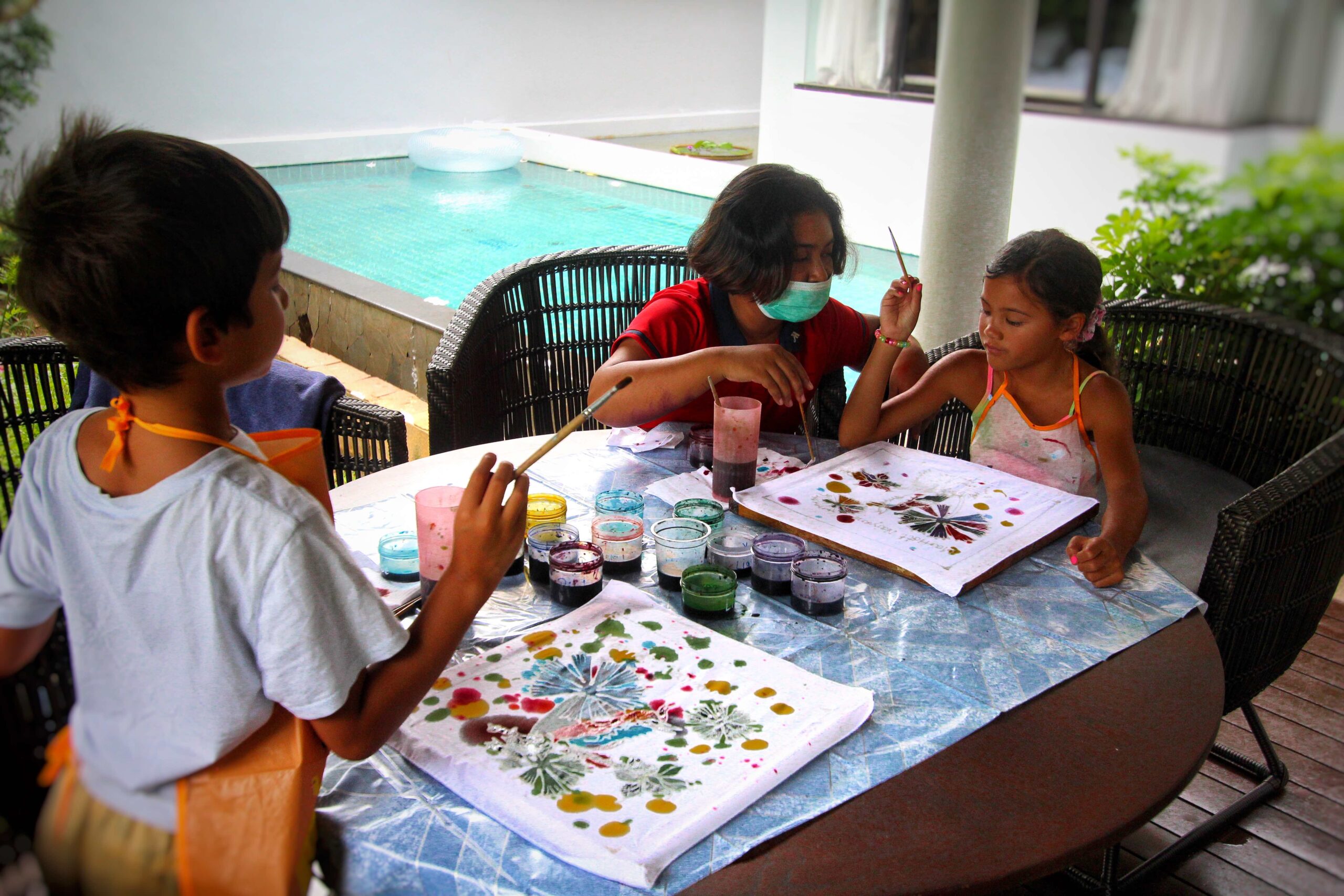 Batik Painting in our Villa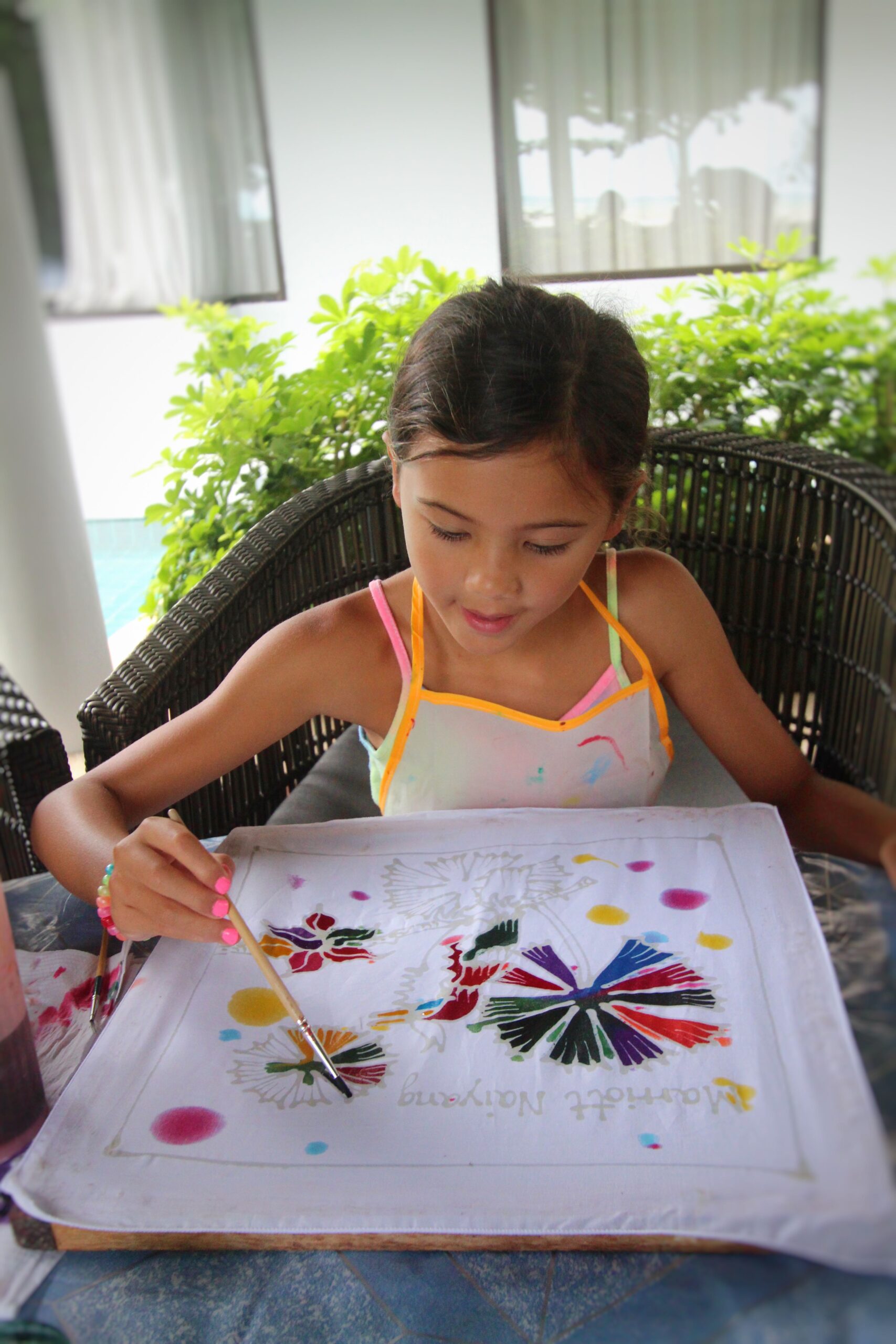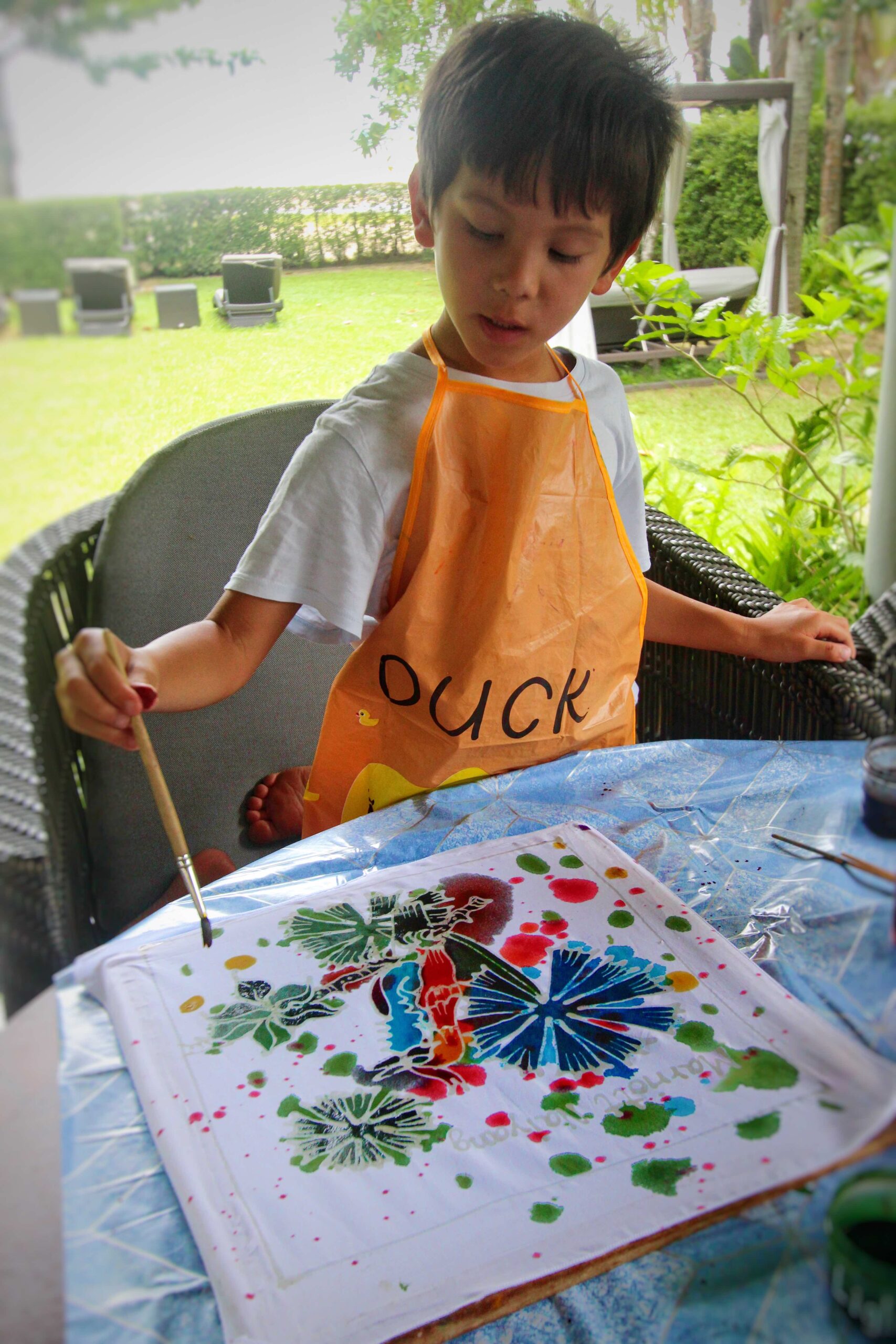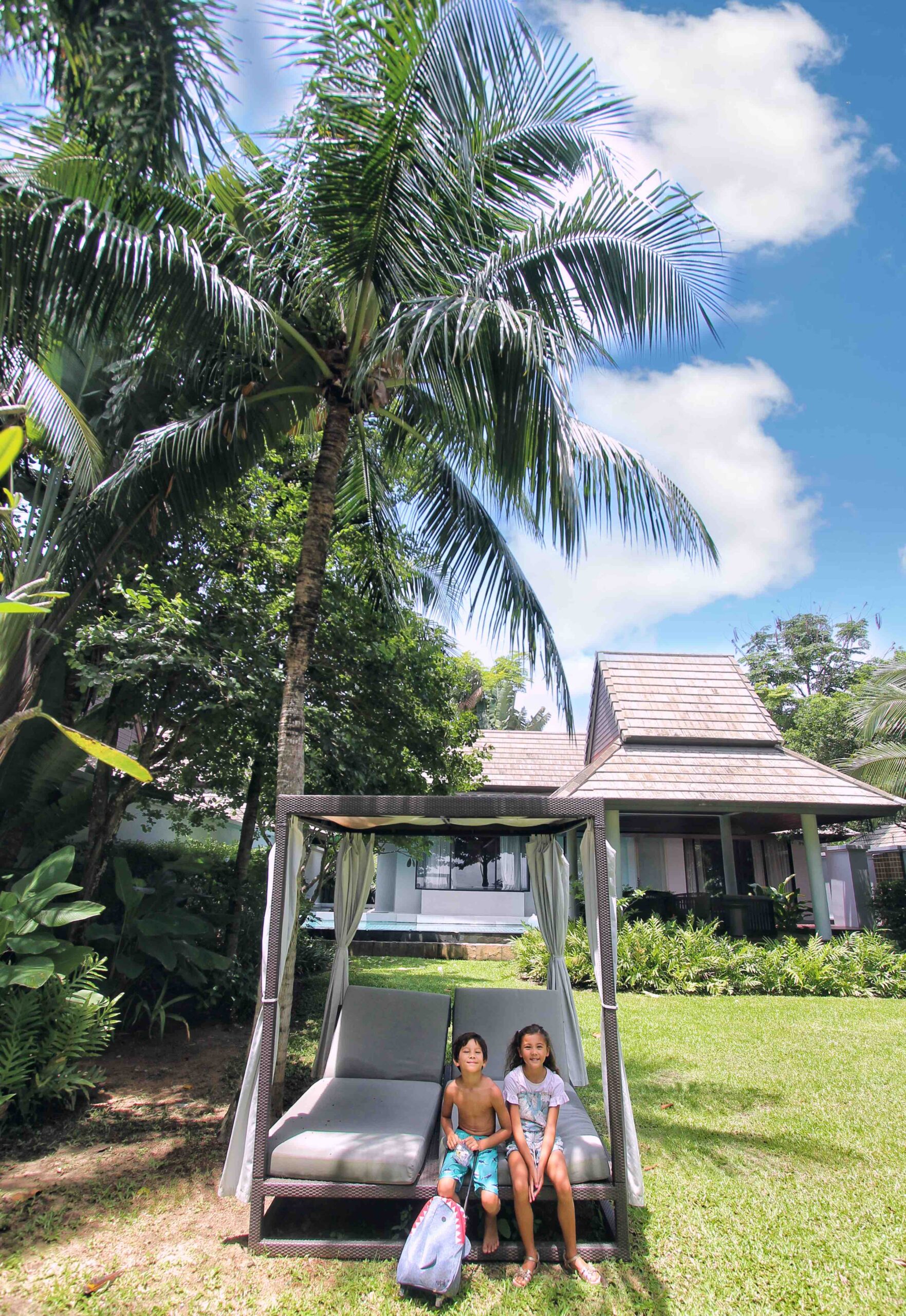 Private Cabana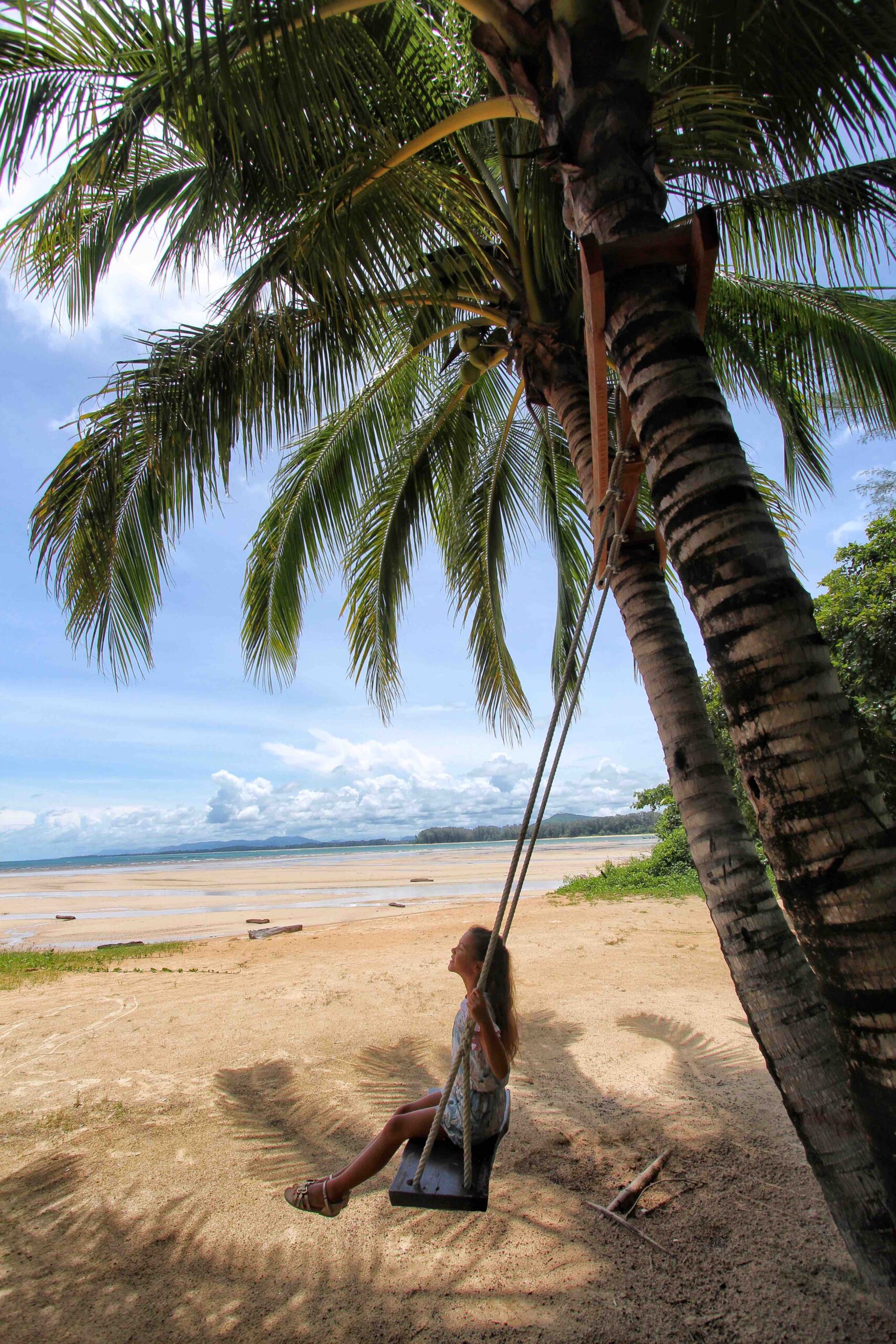 Swings on the Beach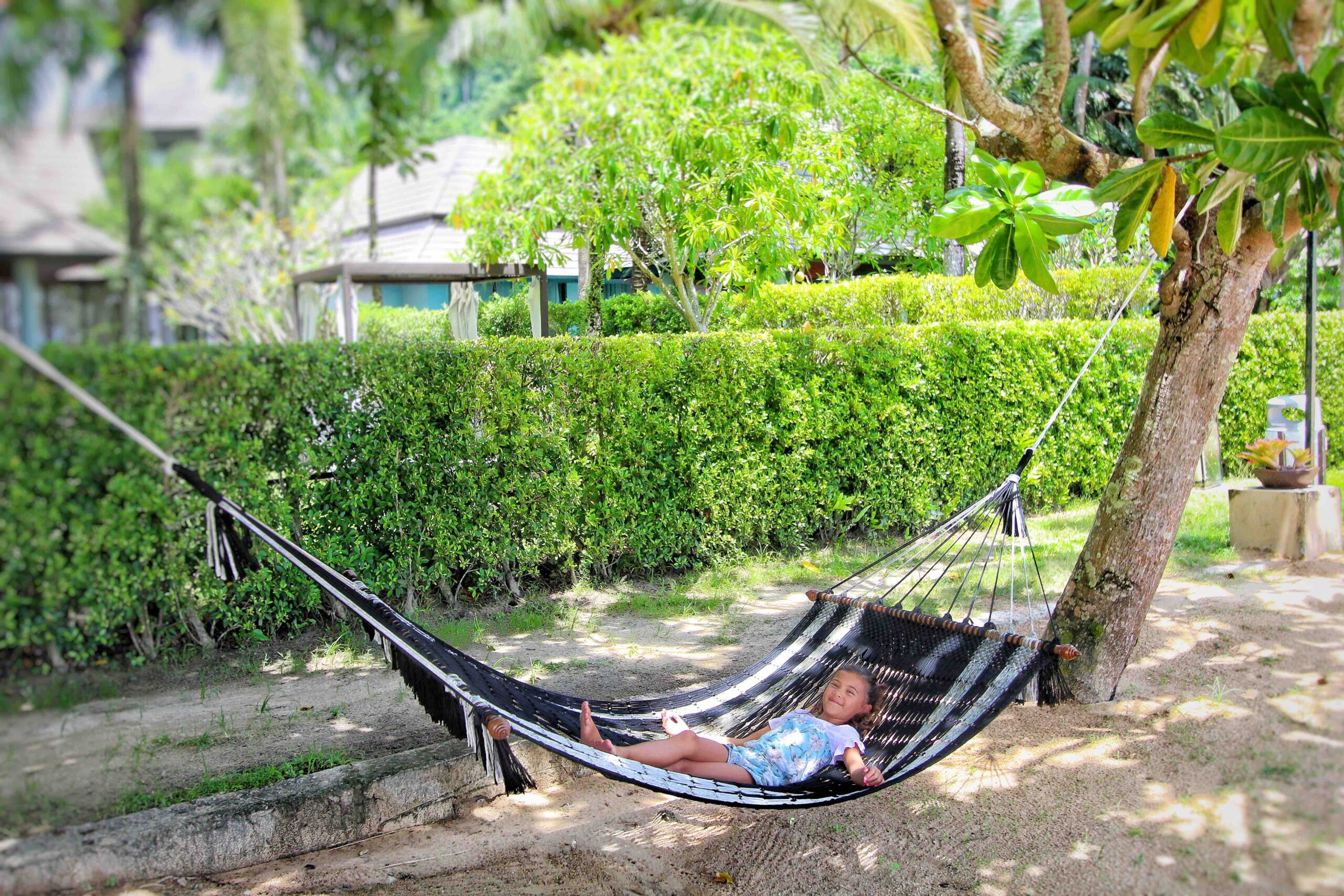 Hammocks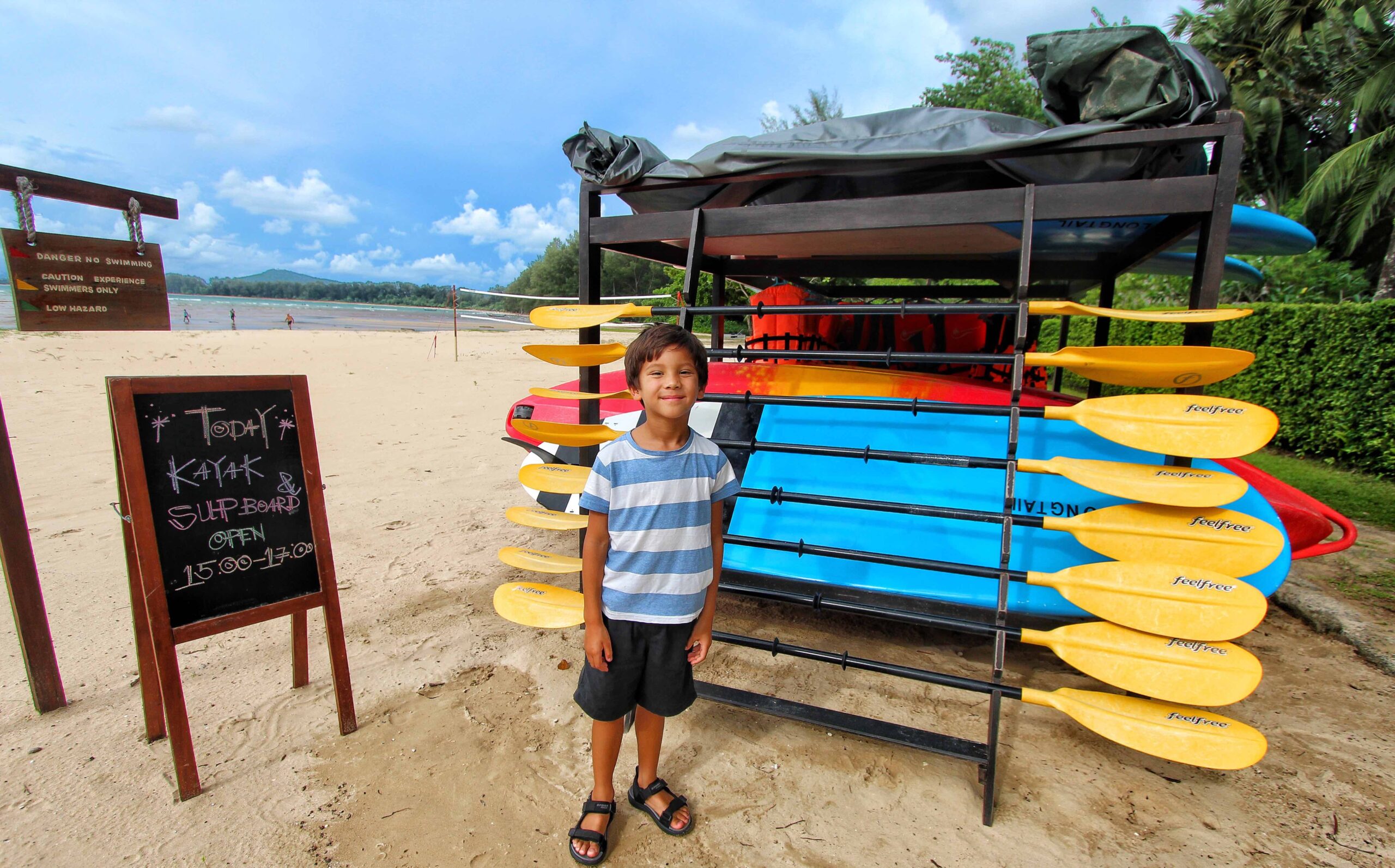 Kayaking and Stand Up Paddle Boarding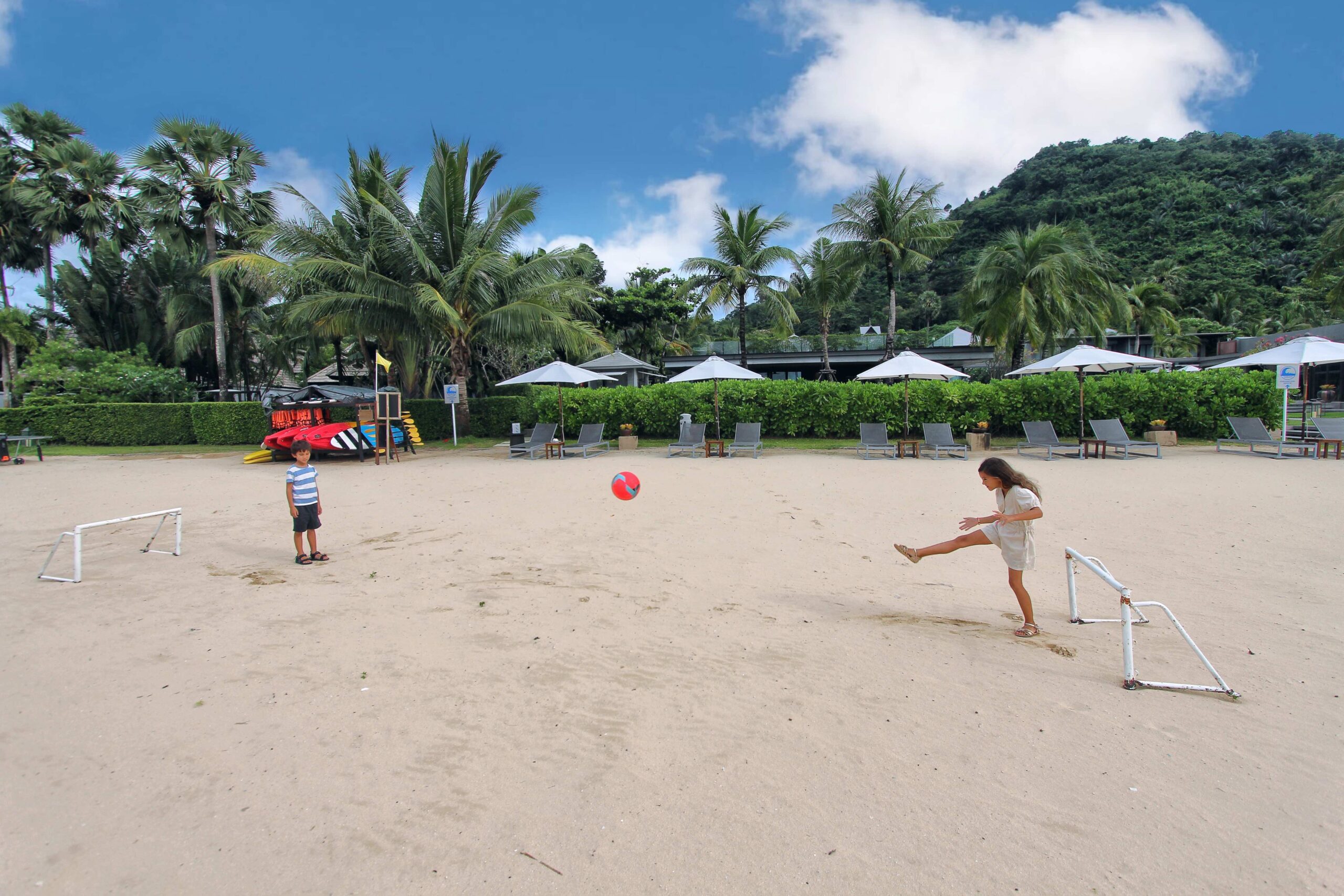 Football on the Beach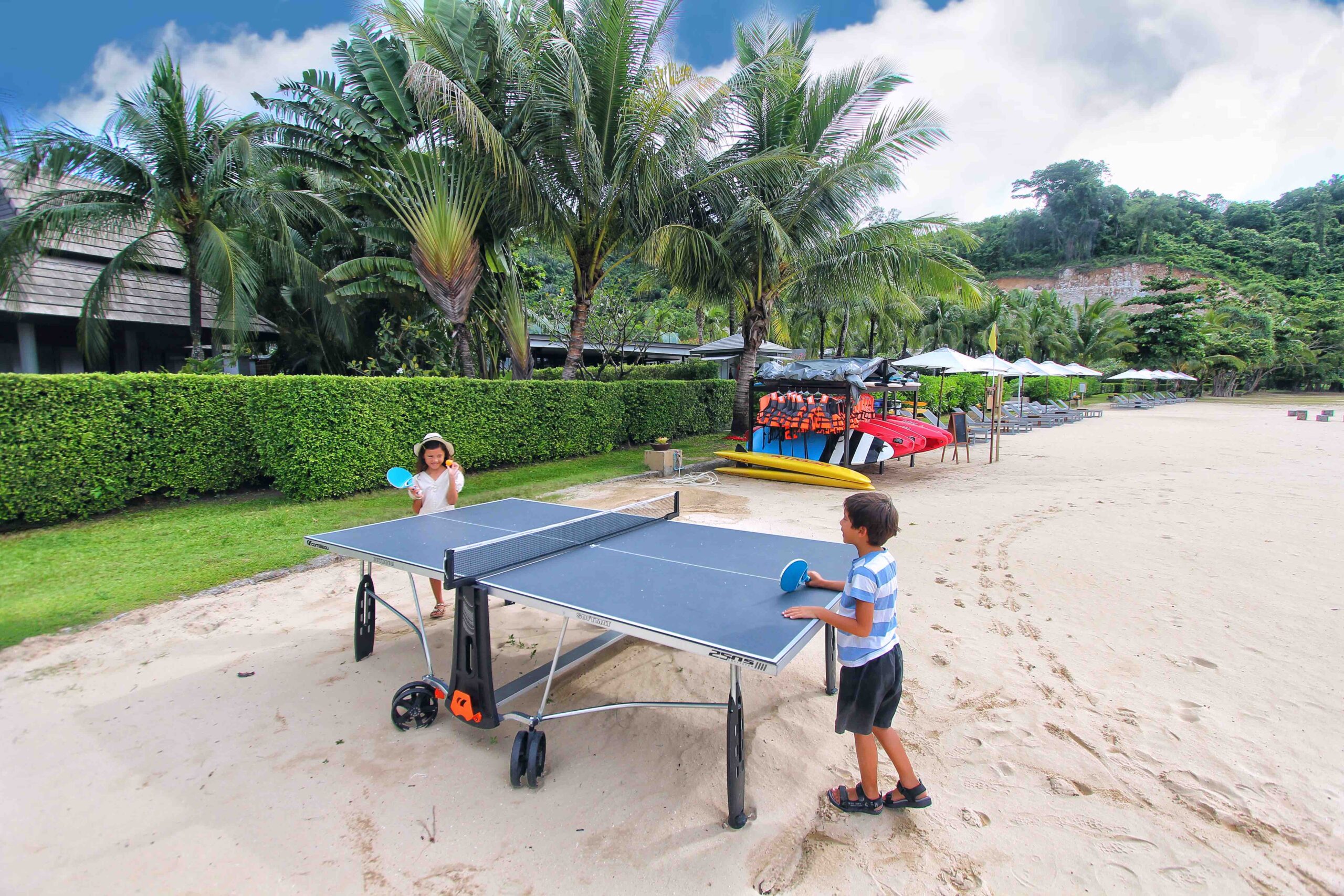 Table Tennis on the Beach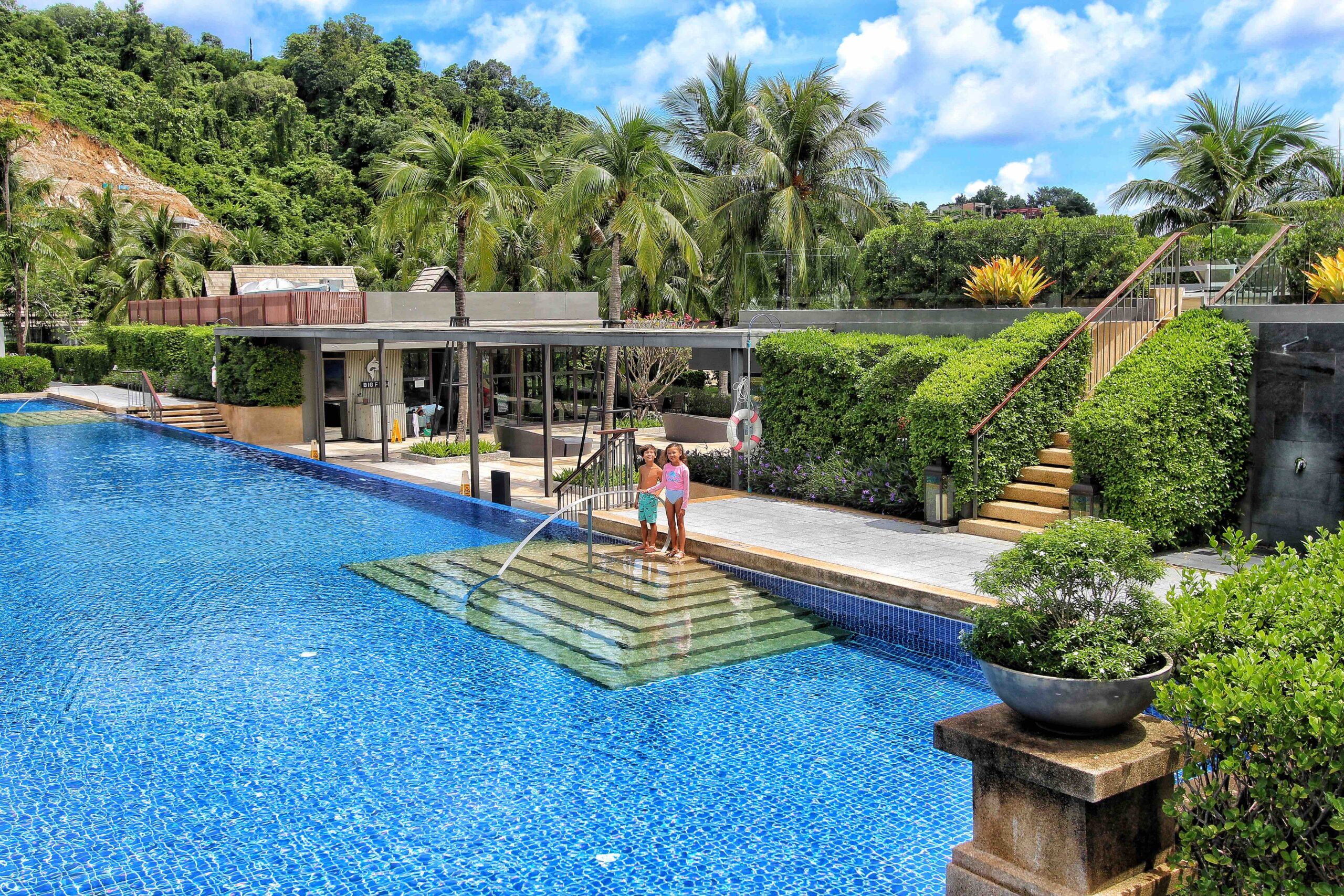 The Main Pool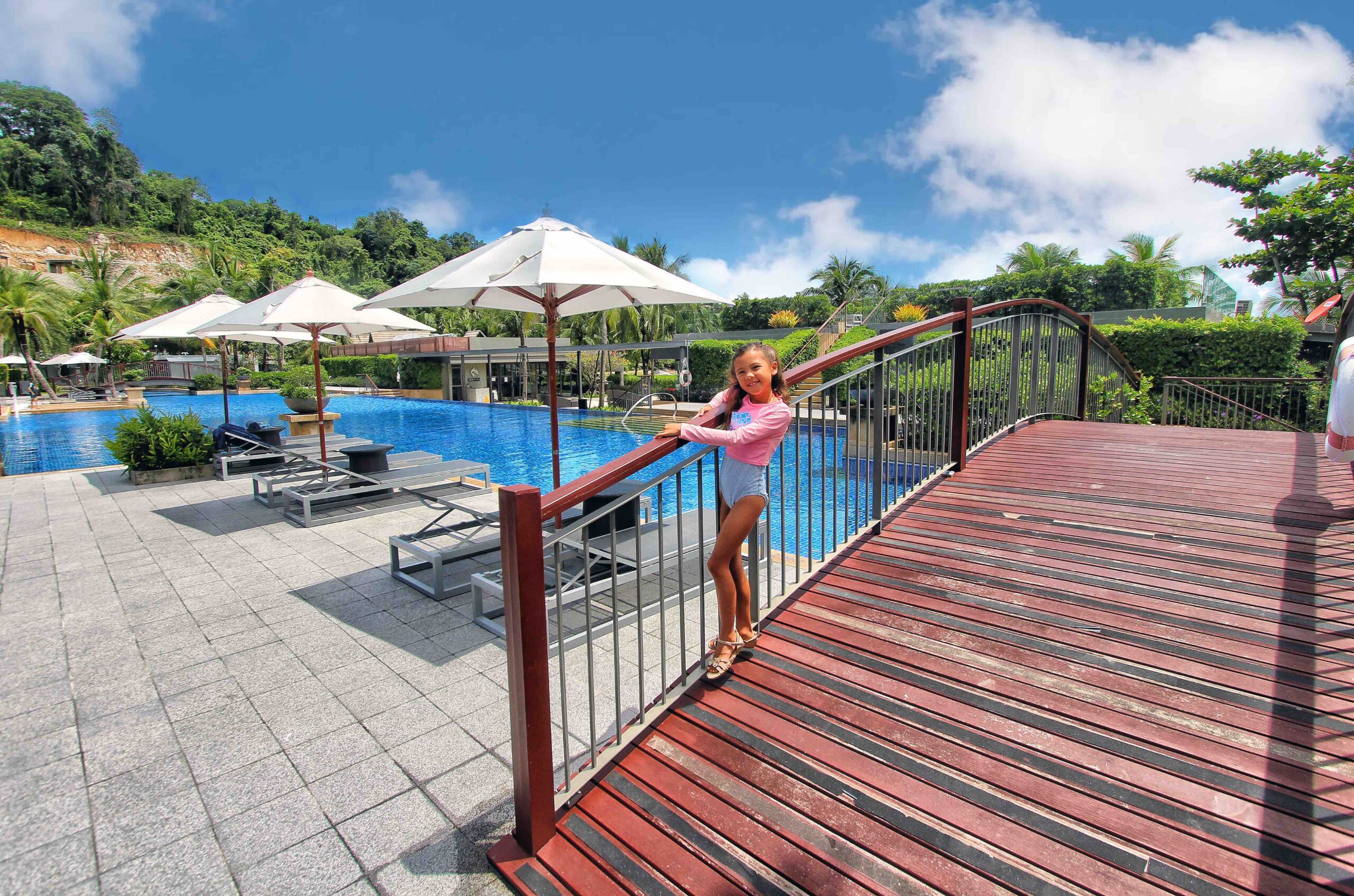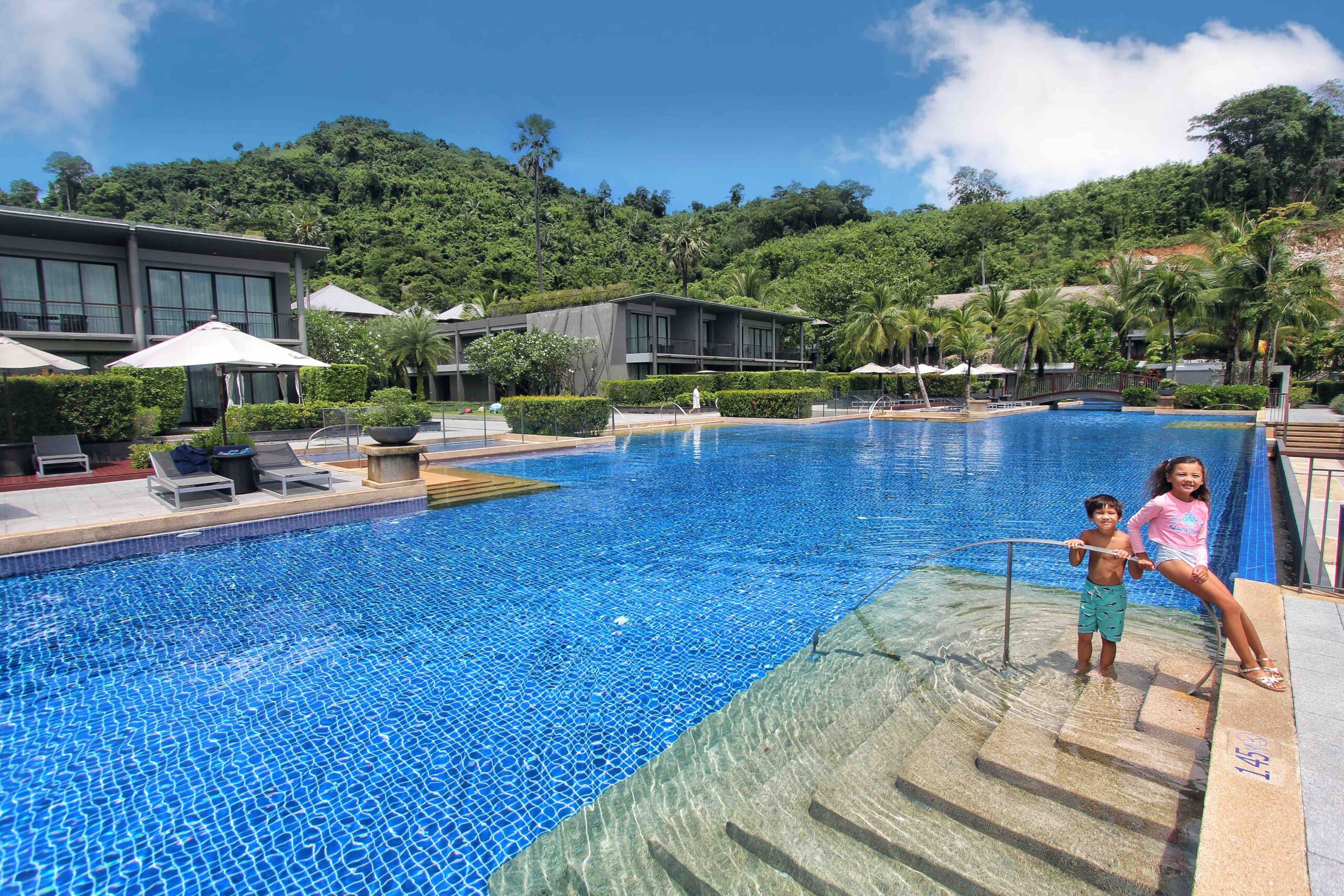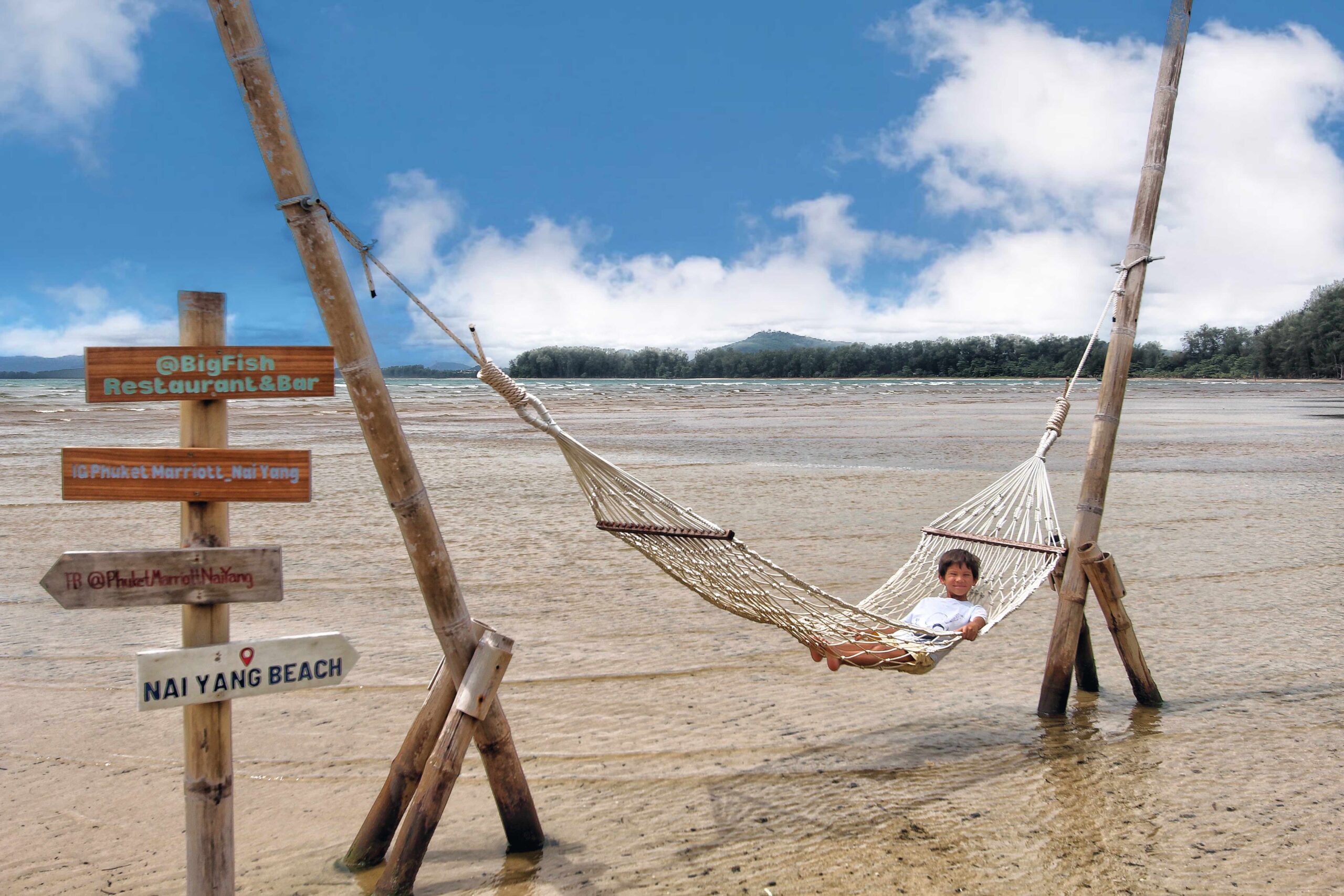 Hammocks in the Ocean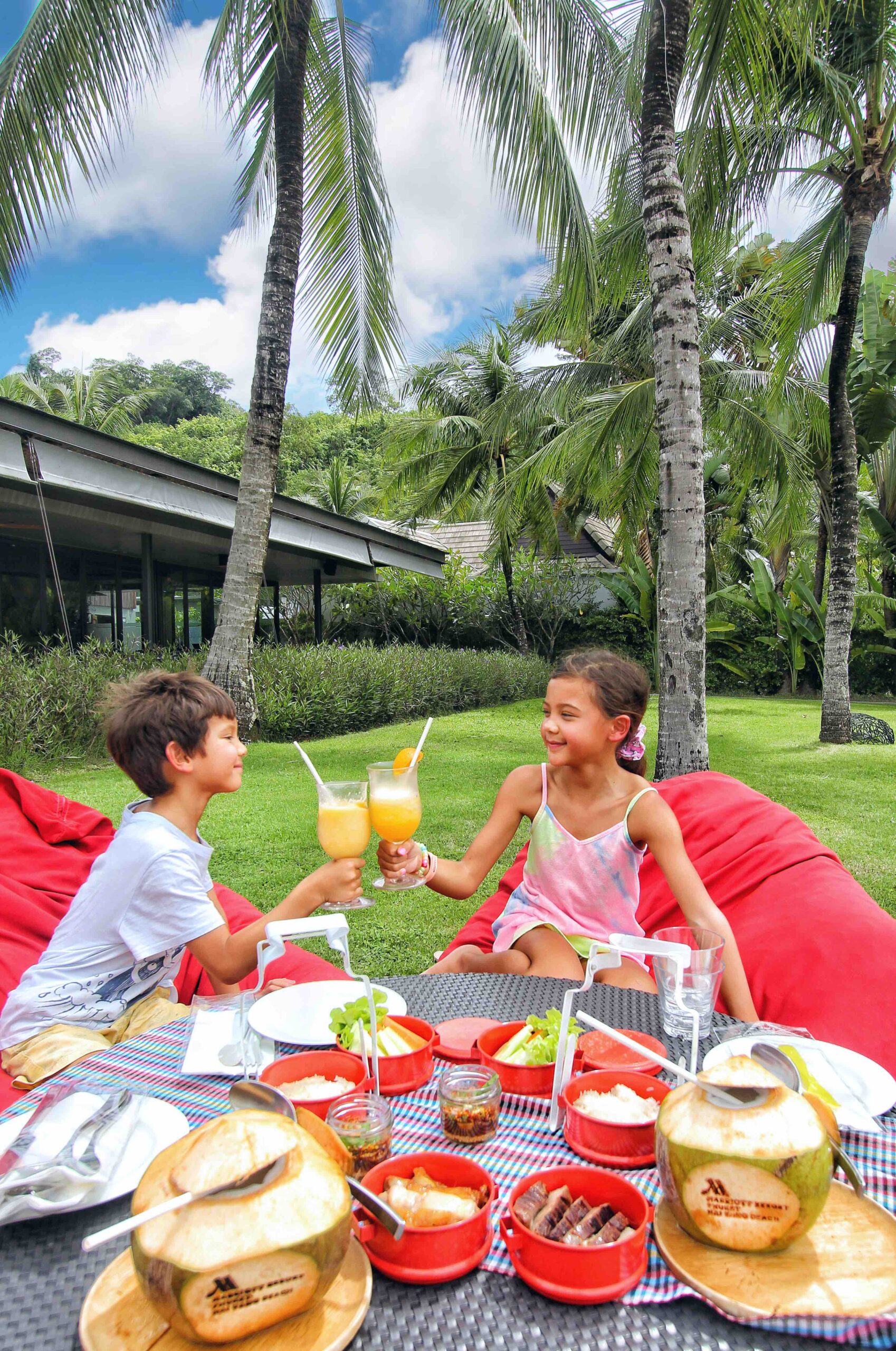 Picnic with Pinto Sets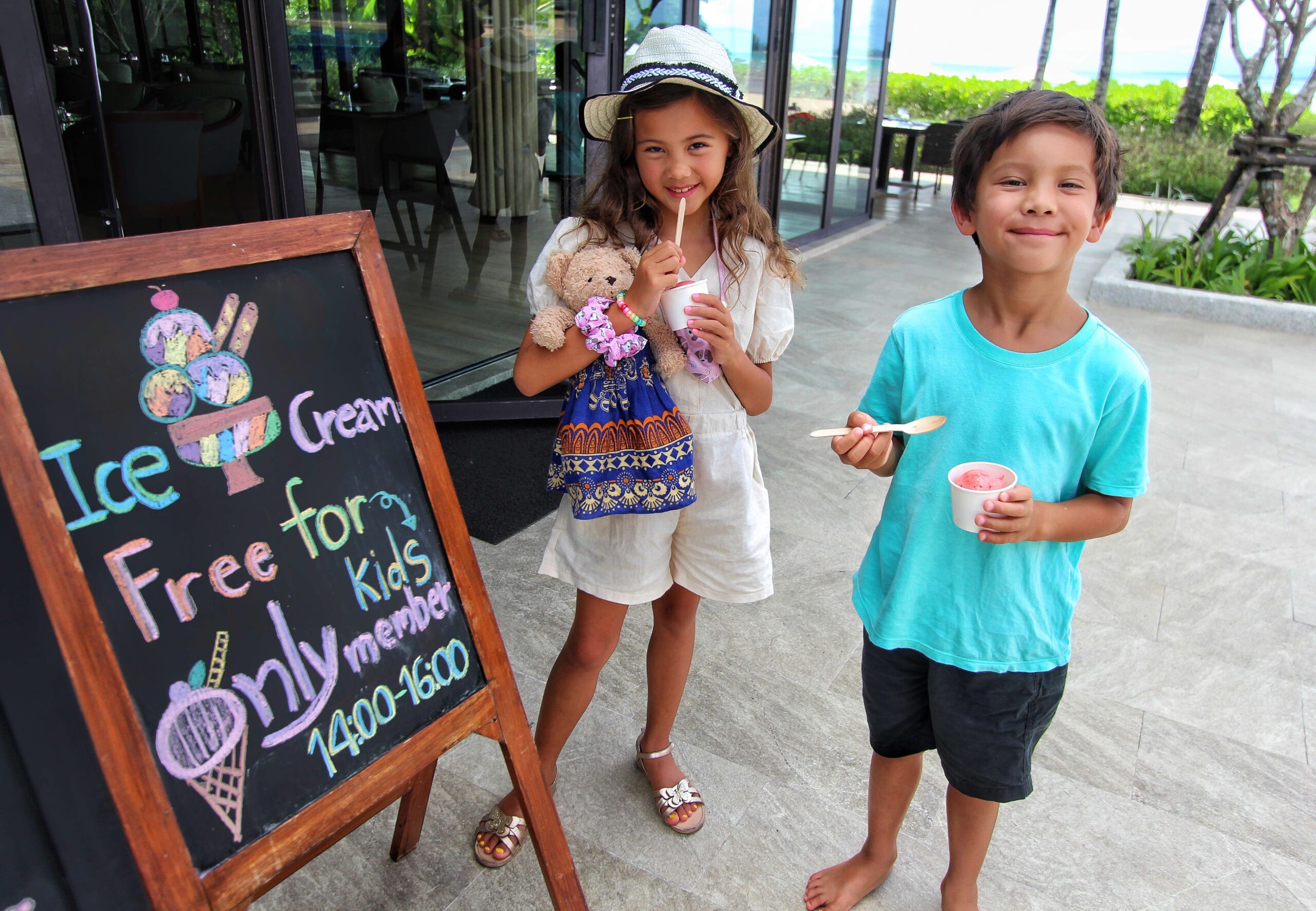 Complimentary Ice Cream for Kids from 14:00 – 16:00 every day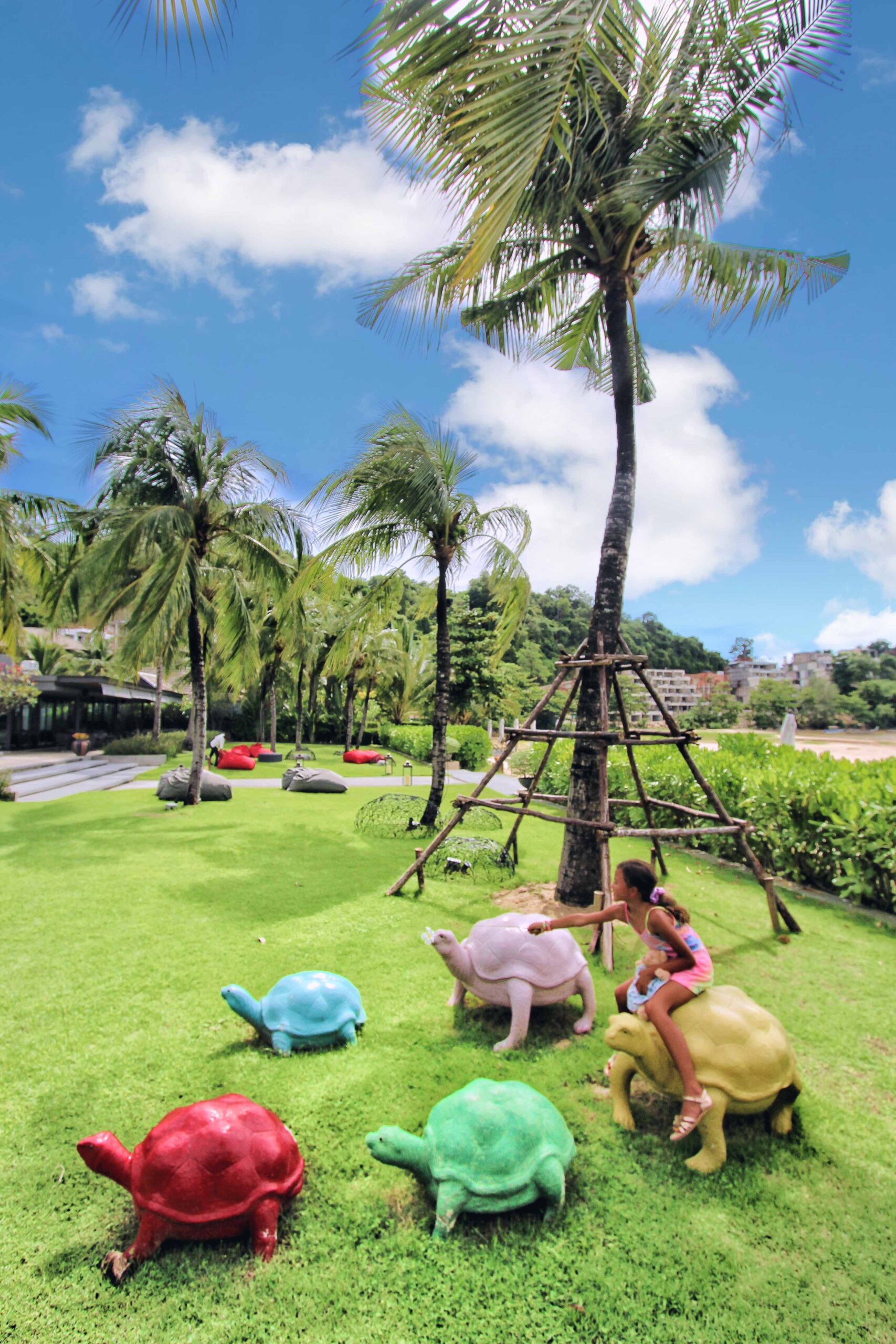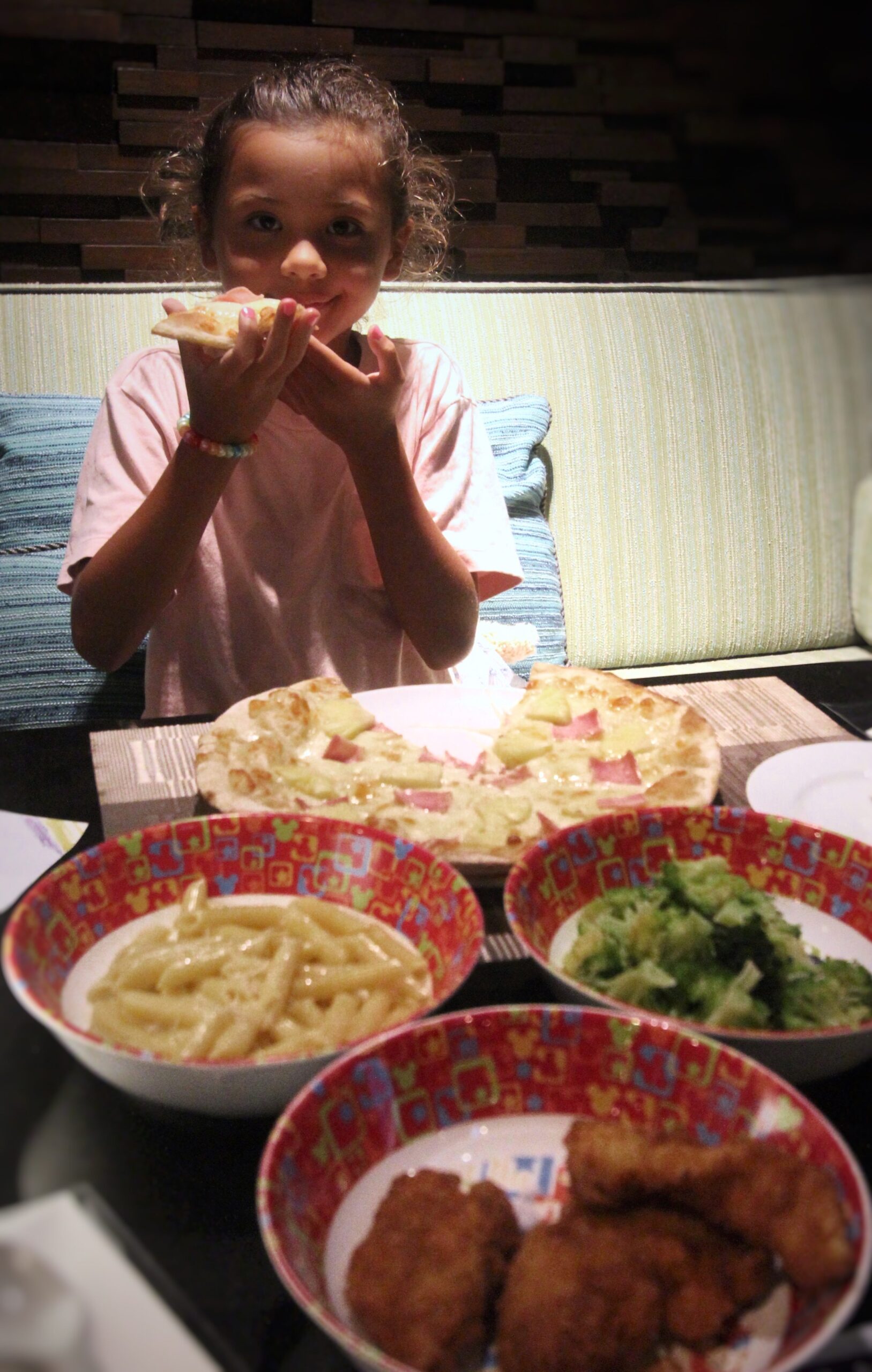 Dinner at Big Fish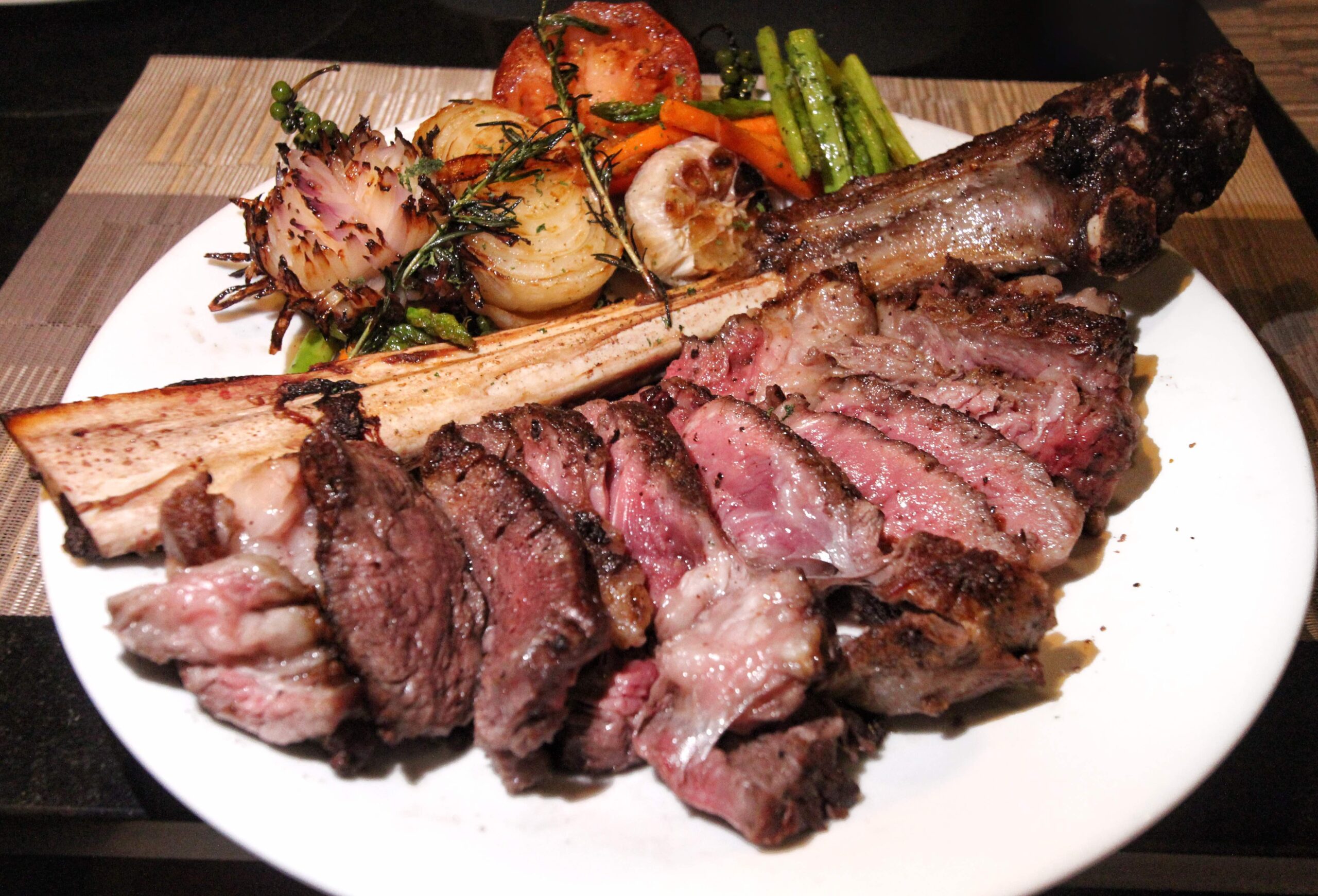 See our Full Feature on Big Fish HERE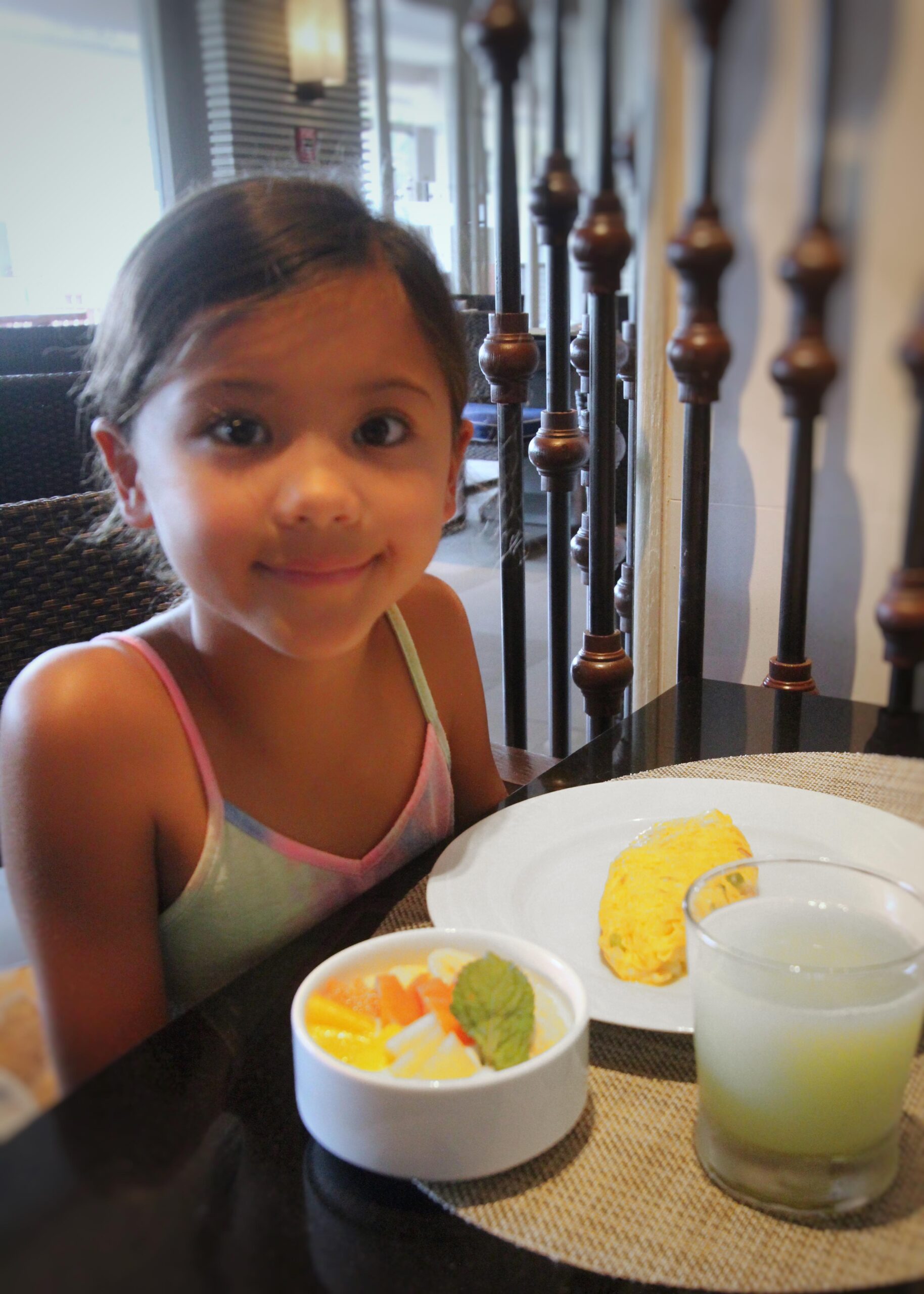 Breakfast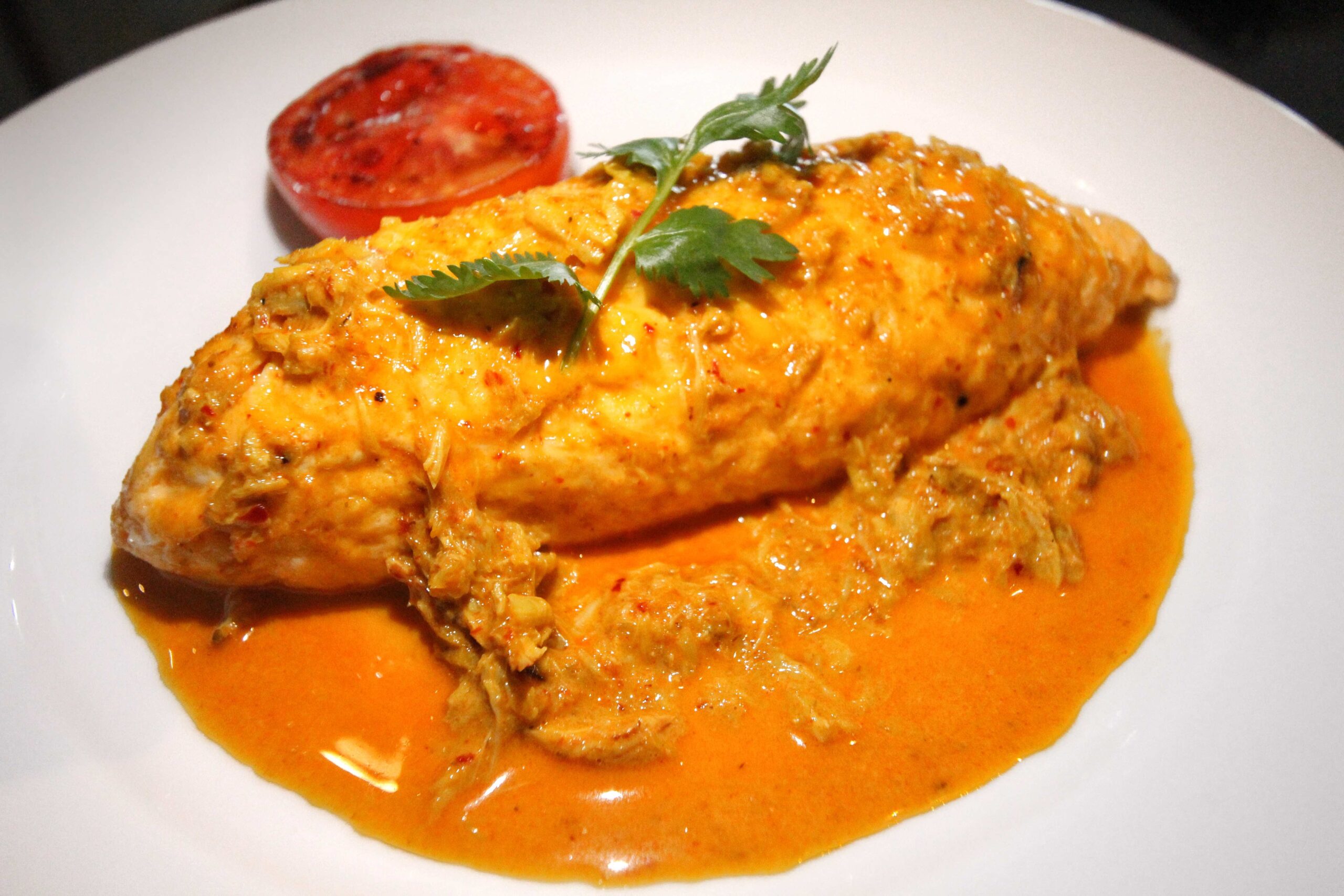 Signature Crab Curry Omelette for  Breakfast
What a great experience returning to Phuket Marriott Resort on Nai Yang Beach after a few years away from the island. The last time we stayed our son was only a baby so it was a trip down memory lane to talk about our last visit and see the resort again with the children now that they are older. The sprawling five star resort with direct beach access offers a plethora of activities for the travelling family.  Our Beachfront Villa boasted two large ensuite bedrooms, a cozy separate lounge, huge amount of outdoor space, and a refreshing private pool. The best part was the opening that led you straight on to Nai Yang Beach's sandy shores where the water is always shallow and calm, great for young children. Our children spent hours collection shells, playing games in the sand, and swinging on the swings set right on the beach. We were just steps to the main pool and a variety of fun games and watersports provided by the five star resort.
Dining experiences are always delicious at Marriott Resorts and Marriott Nai Yang houses one of our favourite restaurants in Phuket, Big Fish. We started each day with a delicious and grand breakfast at The Andaman Kitchen where they serve their signature Crab Curry Omelette and a varied selection of western and asian delights. For dinners we couldn't resist dining at Big Fish each evening. The fresh seafood and insanely juicy steaks are always a highlight of our stay and our entire family always enjoy our bonding time and mouthwatering meals at the beautiful beachfront venue.
The staff at Marriott Nai Yang are incredibly friendly throughout the resort and perfect for those who are travelling with children. The Kids Club staff constantly went out of their way to not only host fun activities but got to know our children and were able to ensure the kids were learning as well as having a great time. All the hotel and restaurant staff always remembered our family's personal preferences and ensured we felt right at home so we could relax and unwind without any worries. If you are looking for five star facilities, spacious beachfront villas, and accommodating well trained staff for your next trip to Phuket we are sure you'll love Marriott Nai Yang Beach as much as we do.
www.marriott.com/hotels/travel/hktnb-phuket-marriott-resort-and-spa-nai-yang
92 Moo 3 Tambol Sakoo, Amphur, Talang Tambol Sakoo Phuket, Phuket 83110
+66 76 625 555