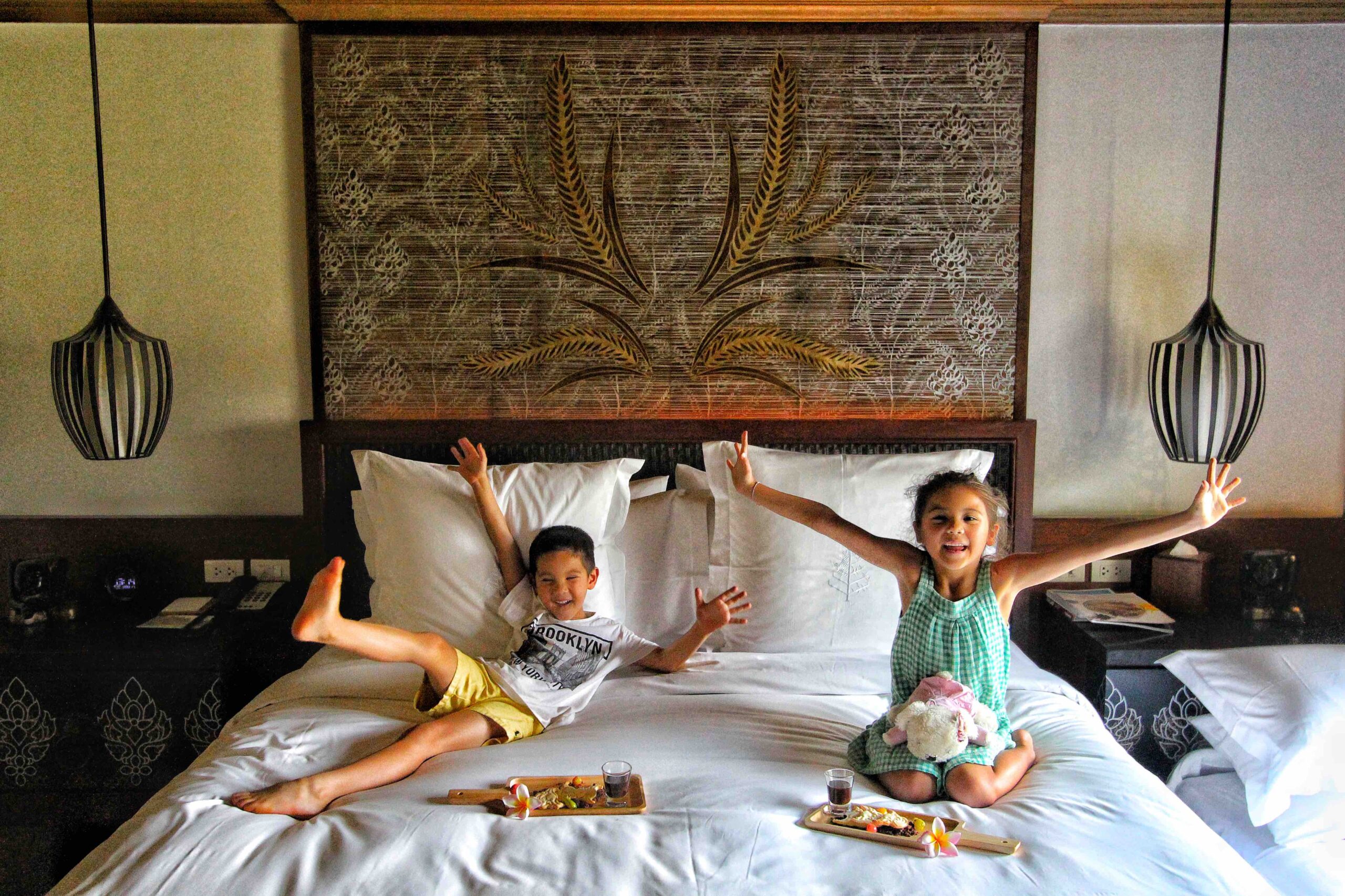 Upper Rice Terrace Pavilion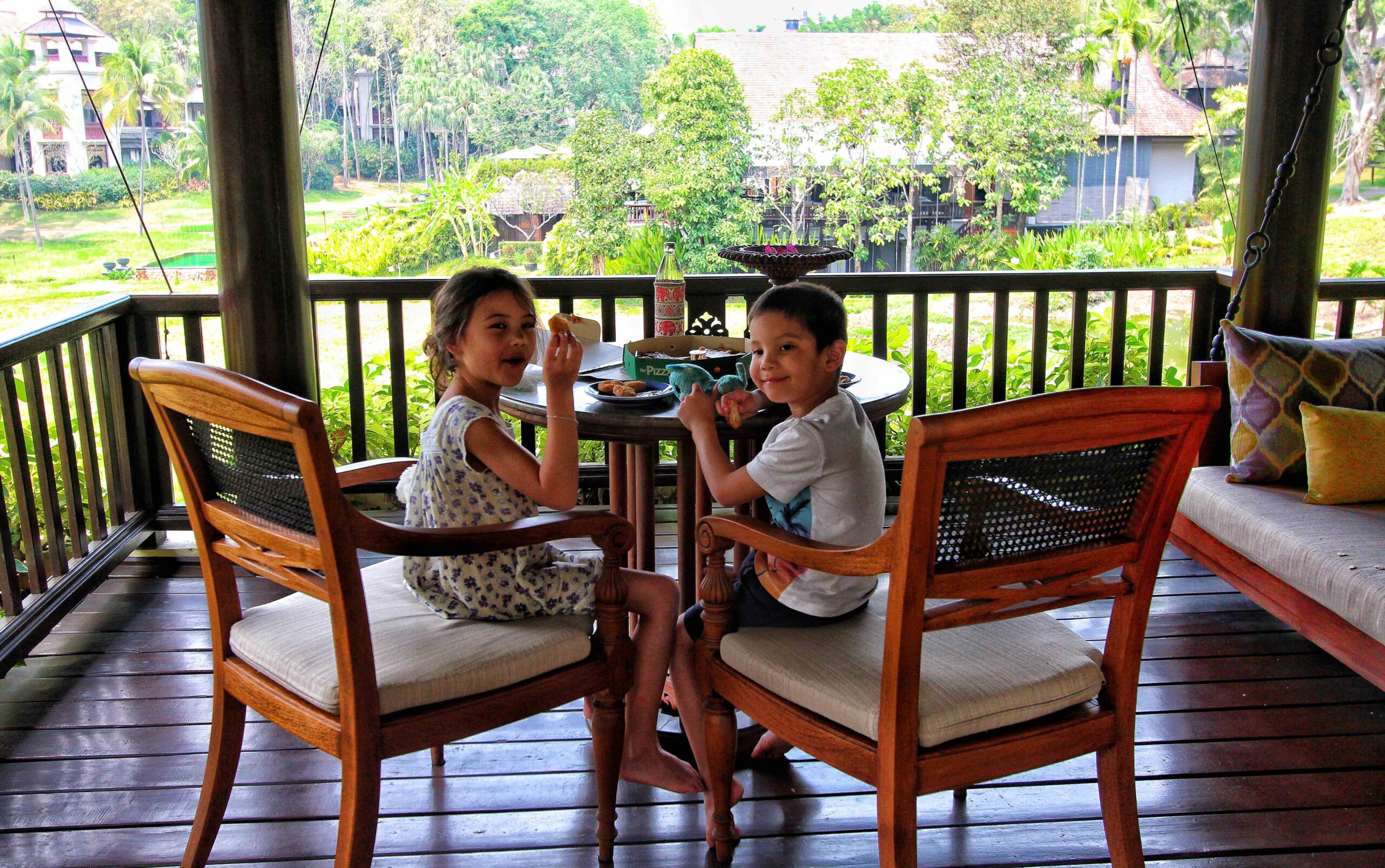 Private Terrace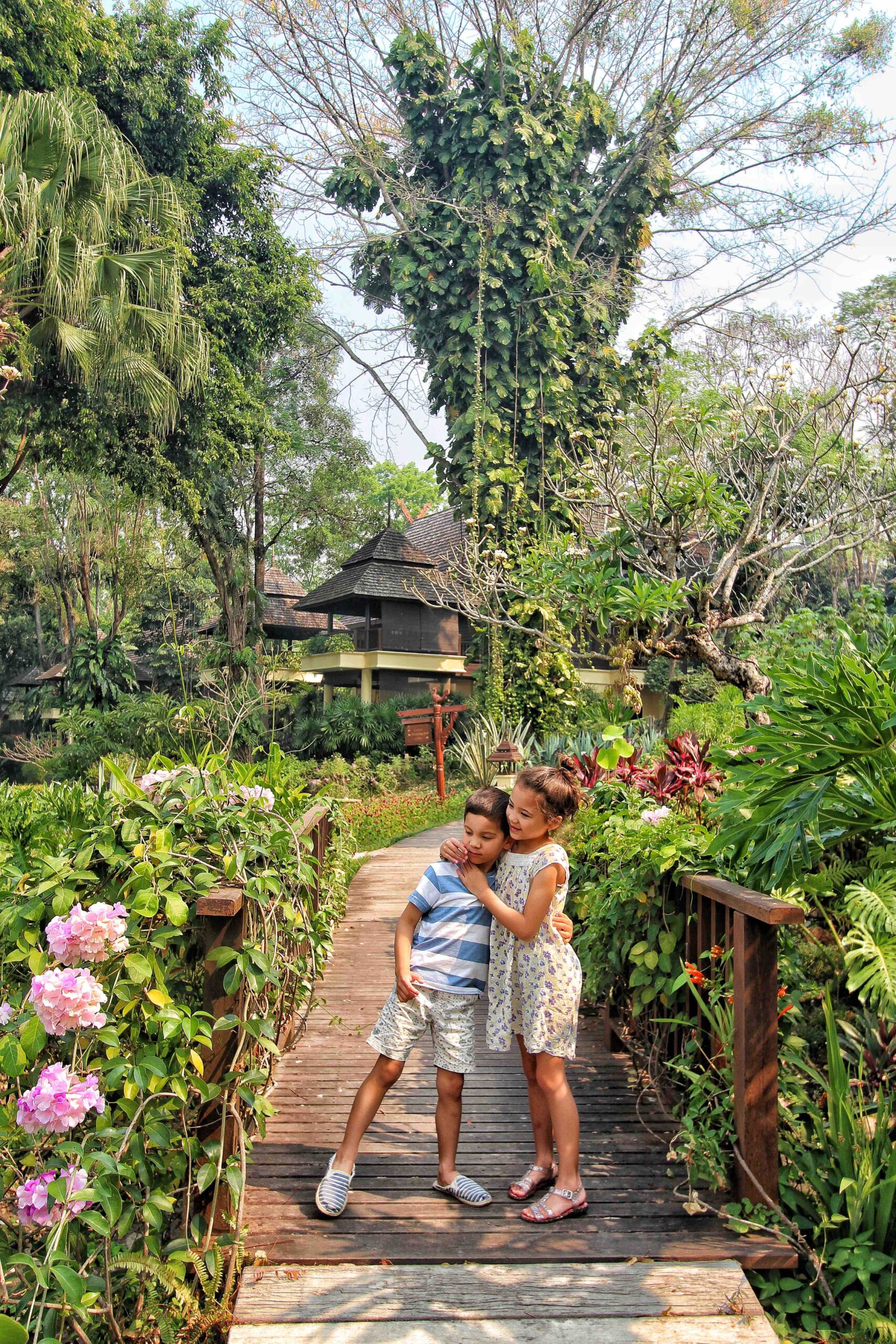 Walking through the beautiful grounds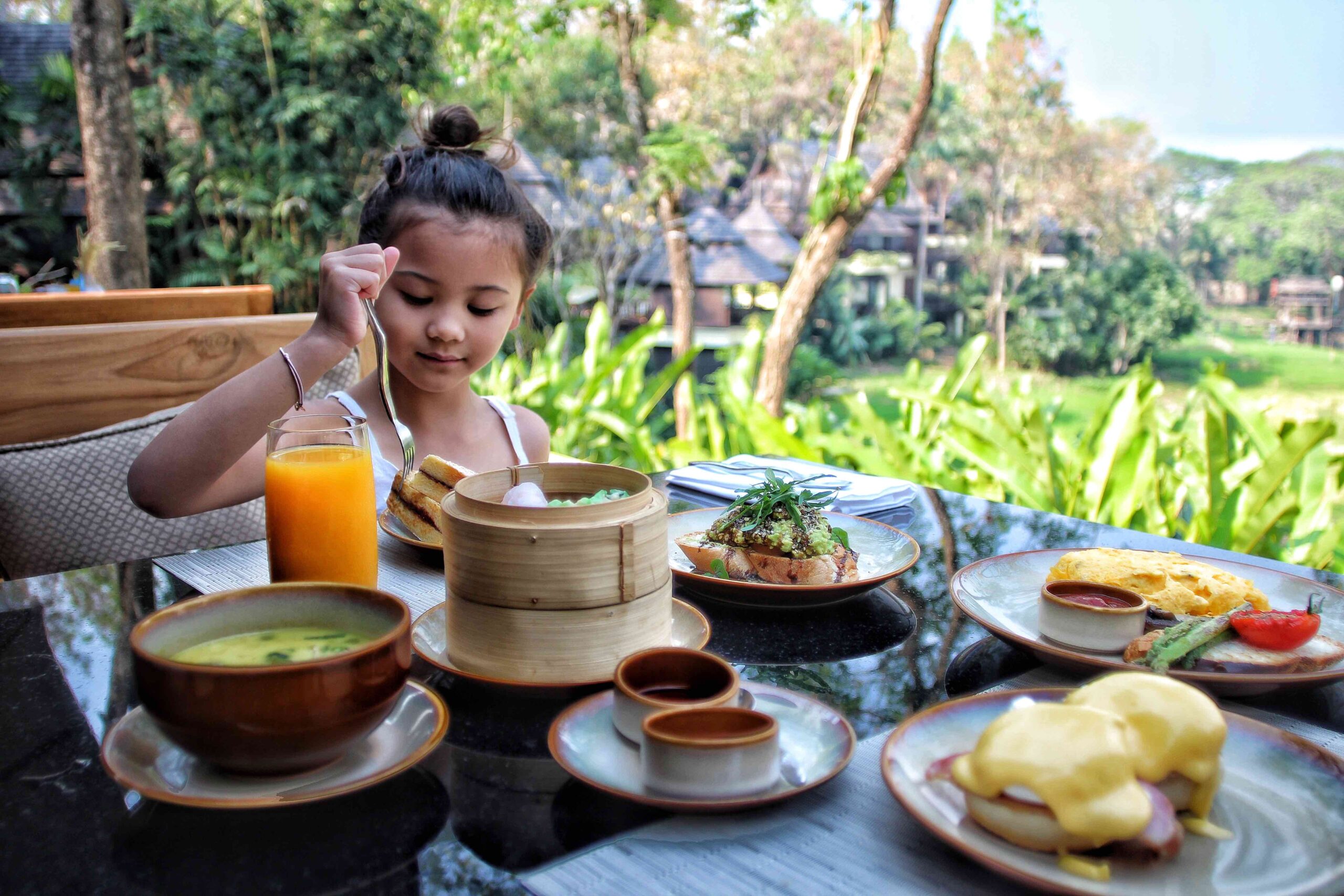 Breakfast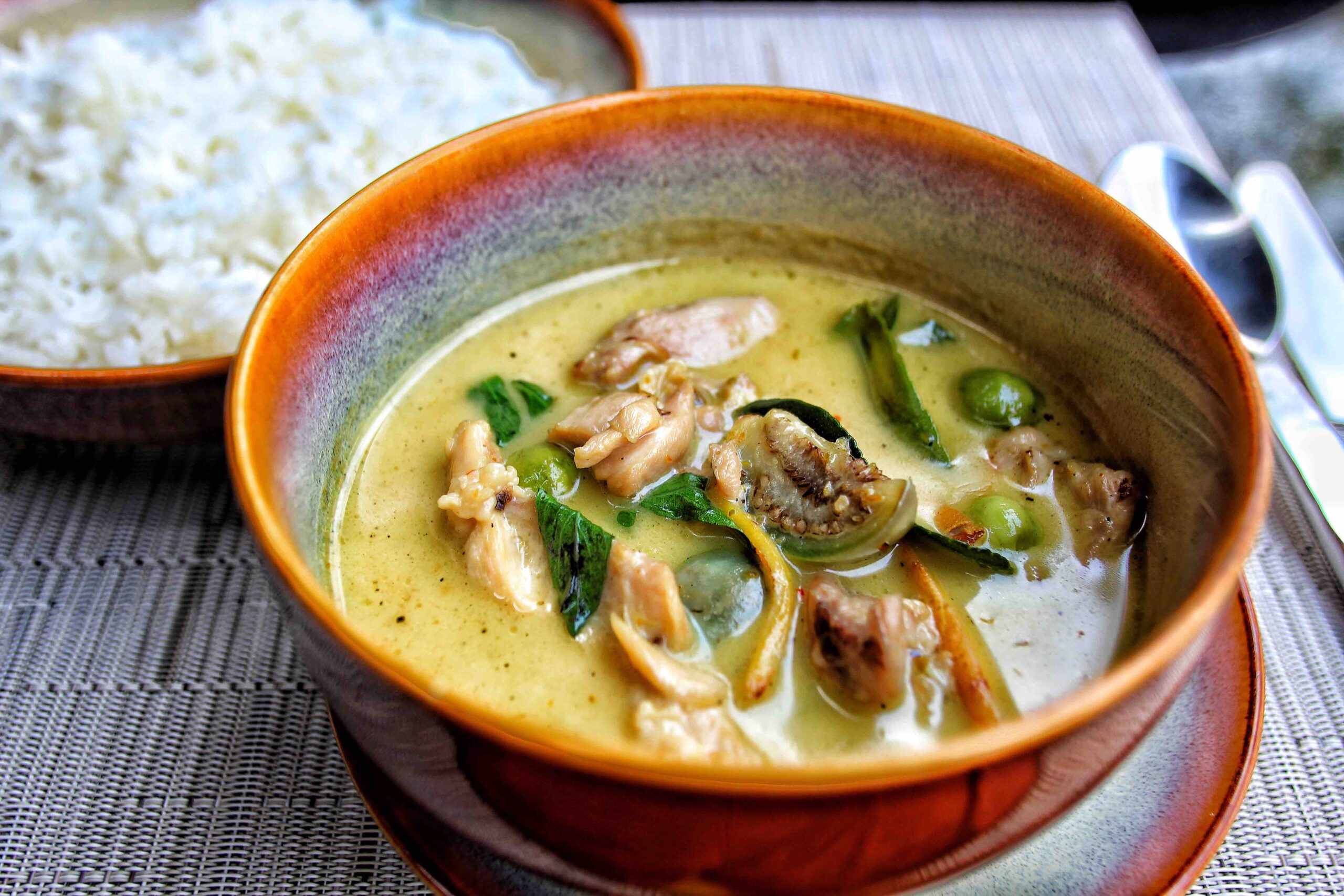 Green Curry for Breakfast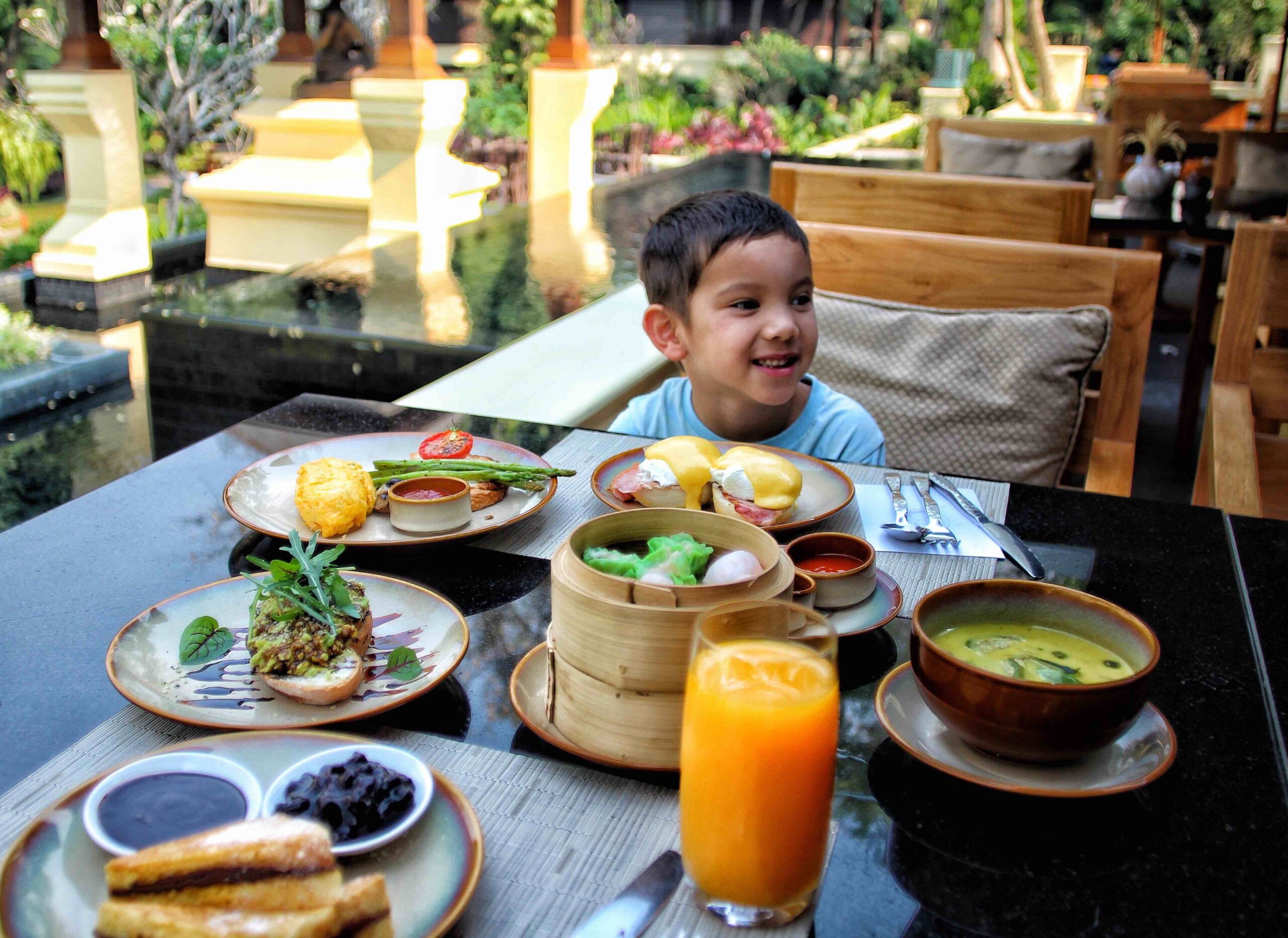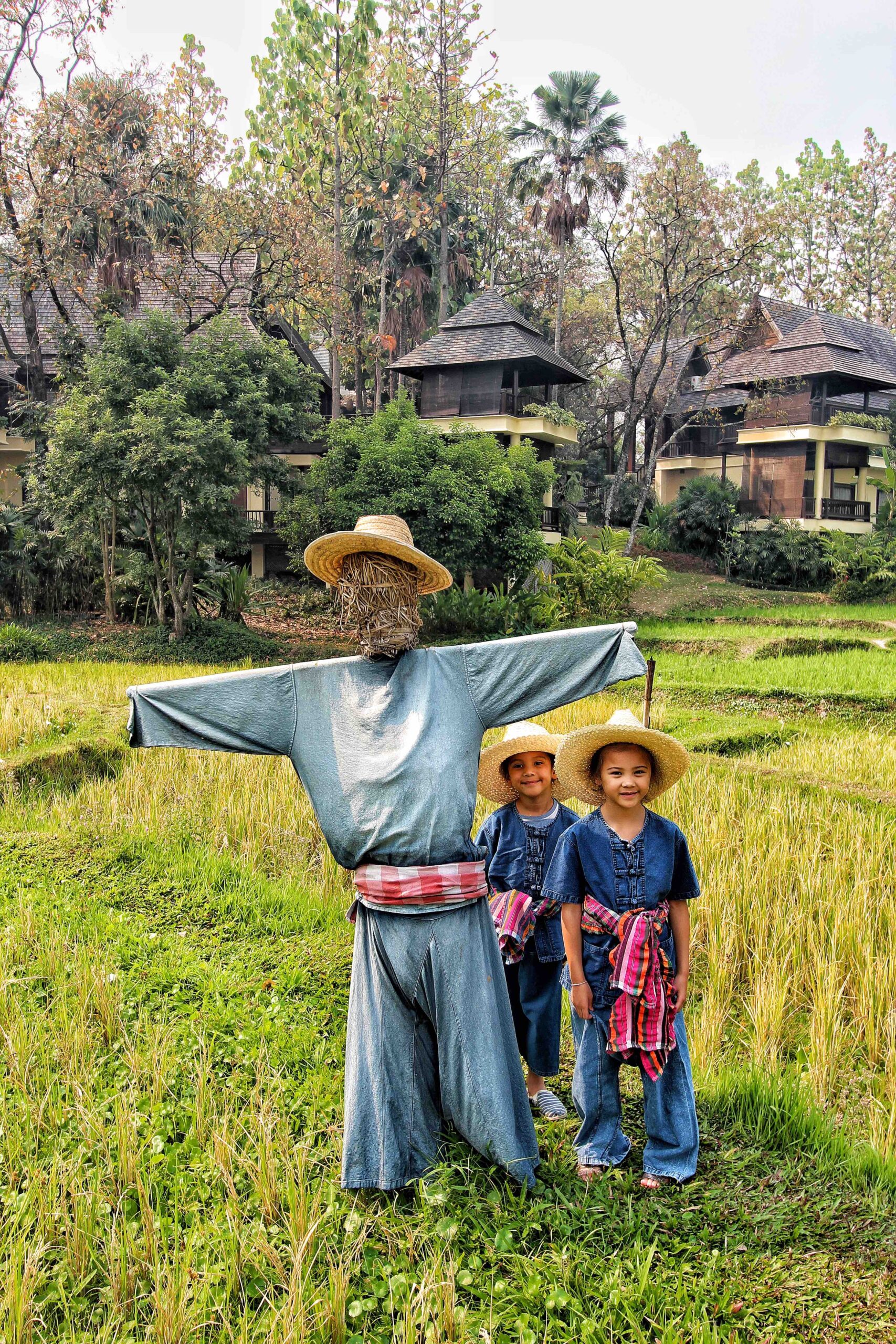 Rice Fields
Rice Planting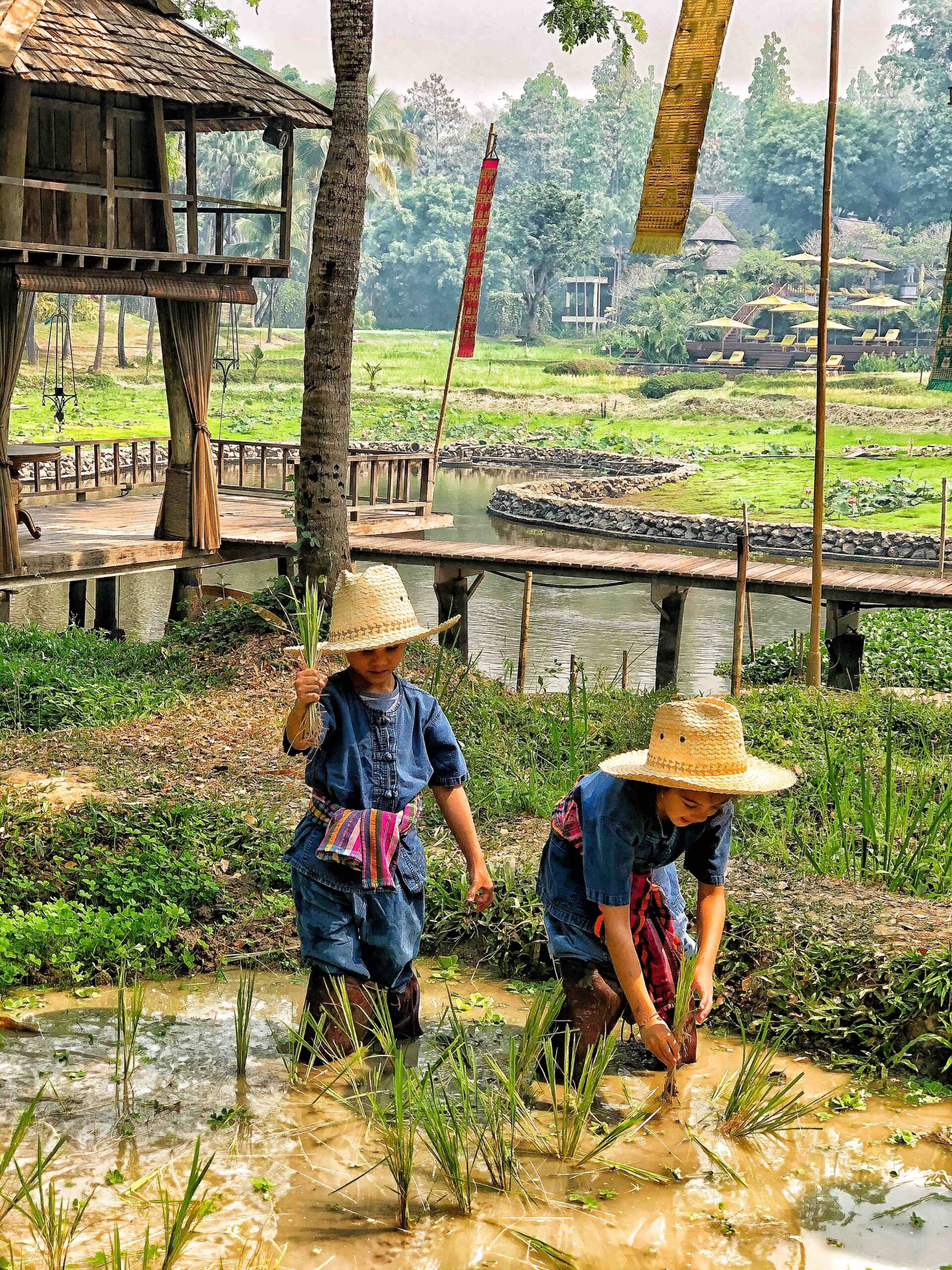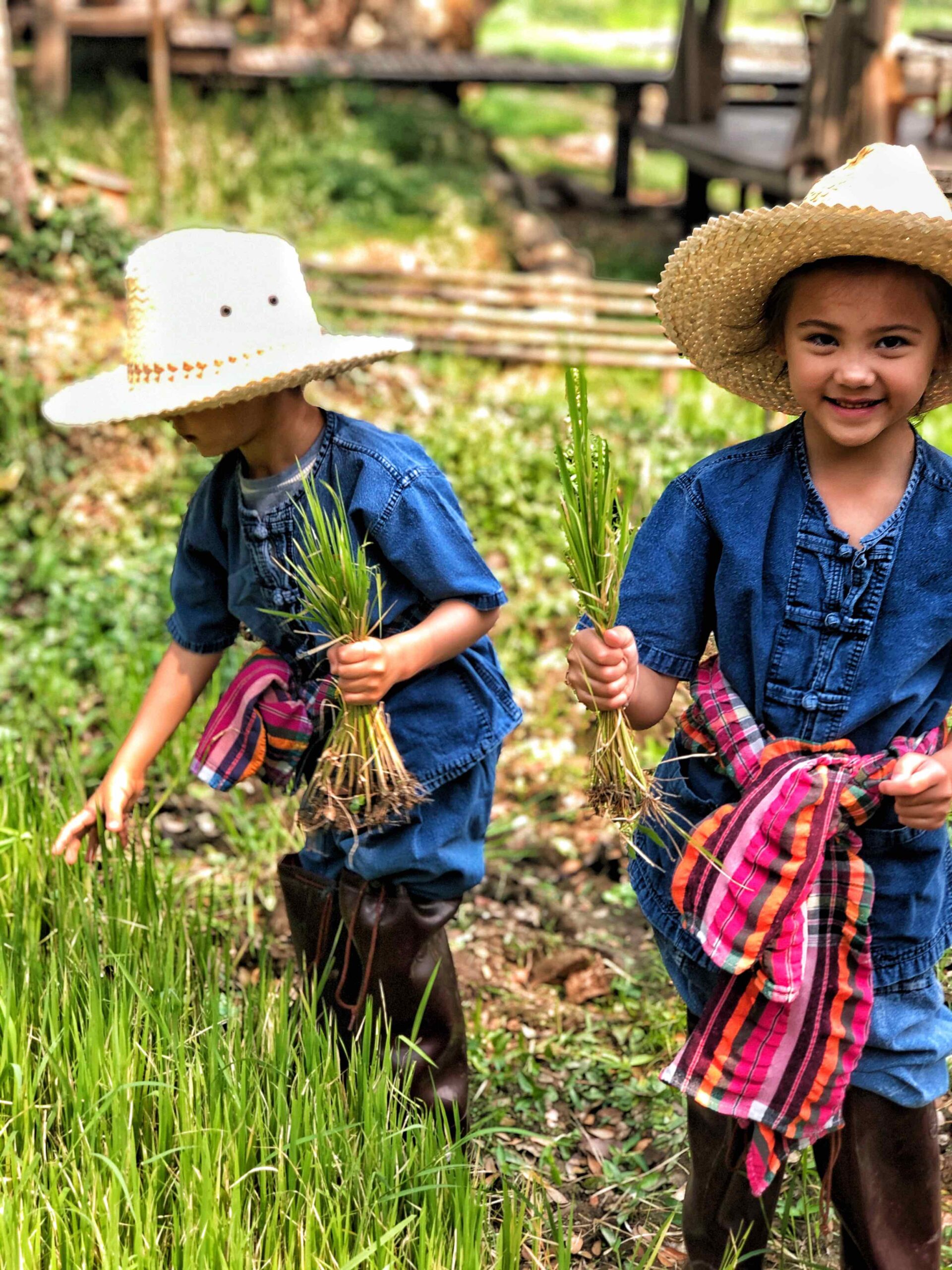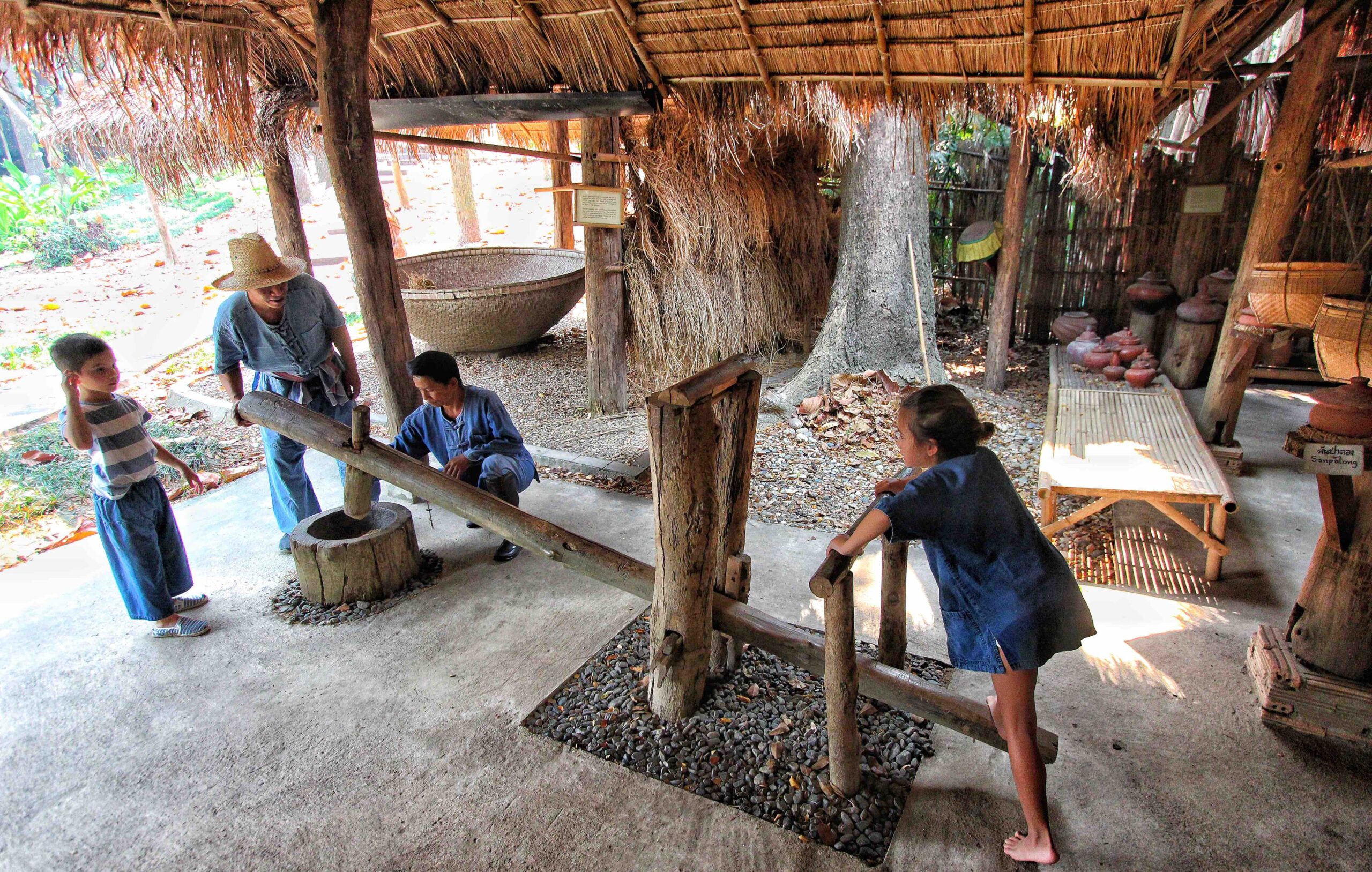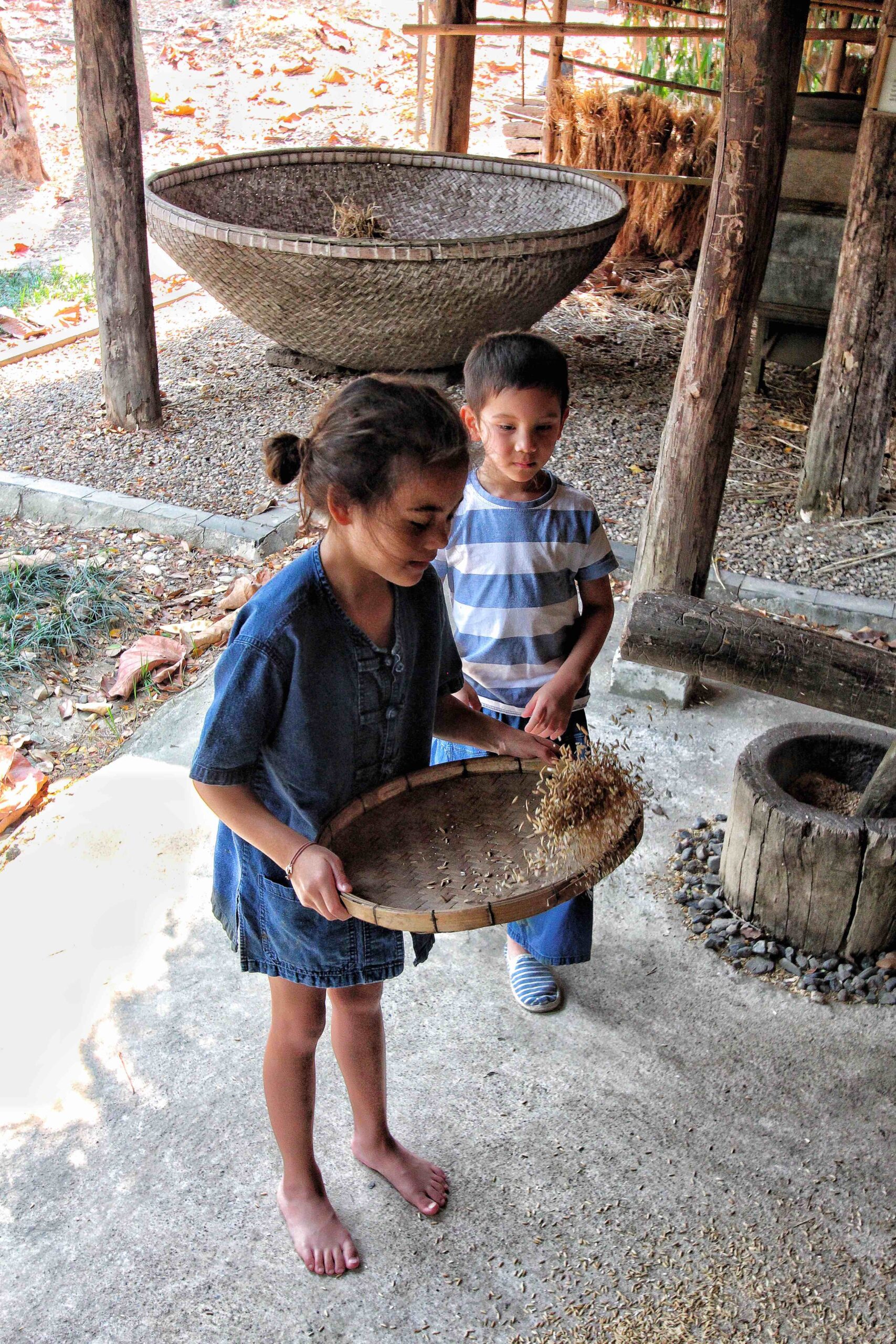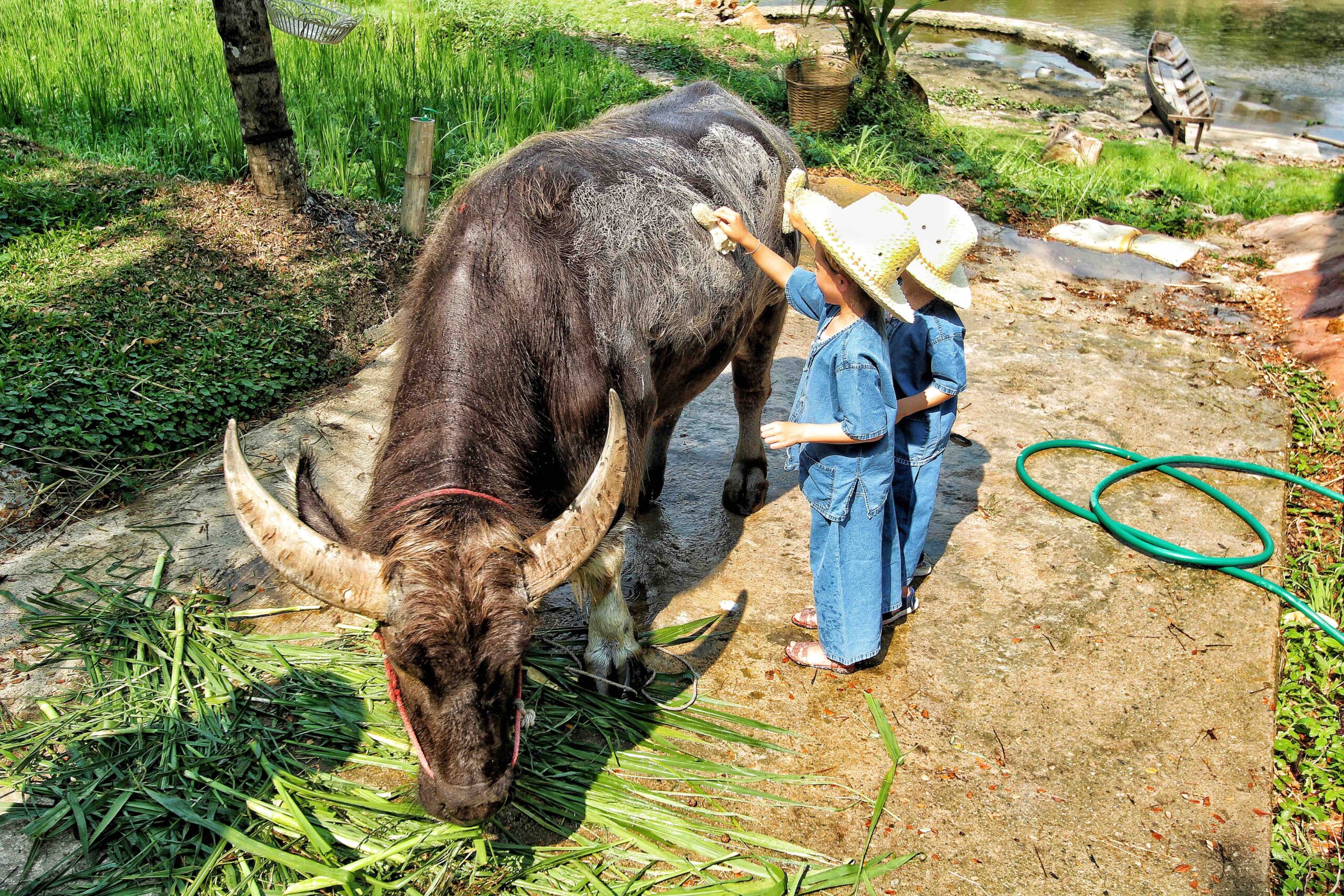 Buffalo Bathing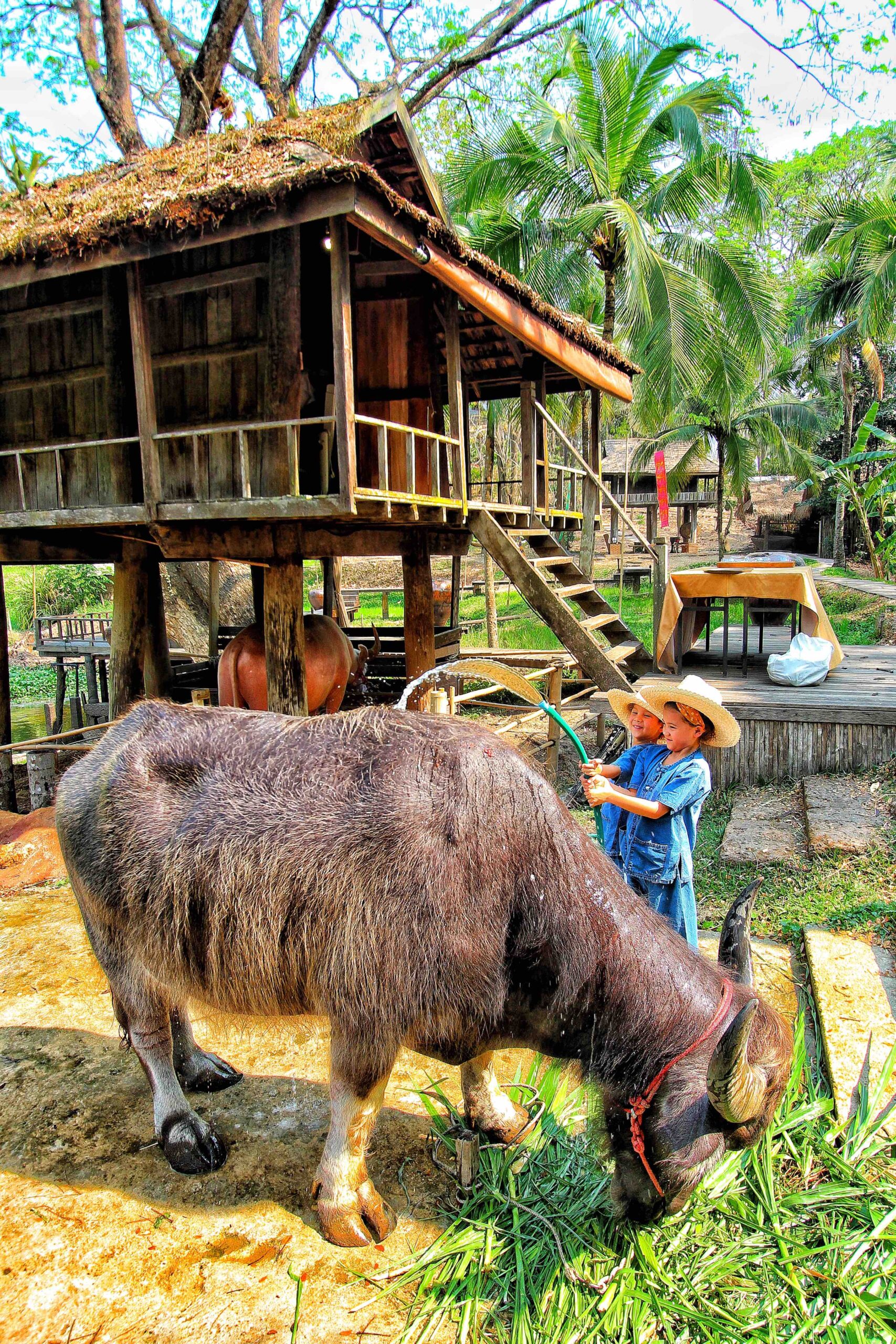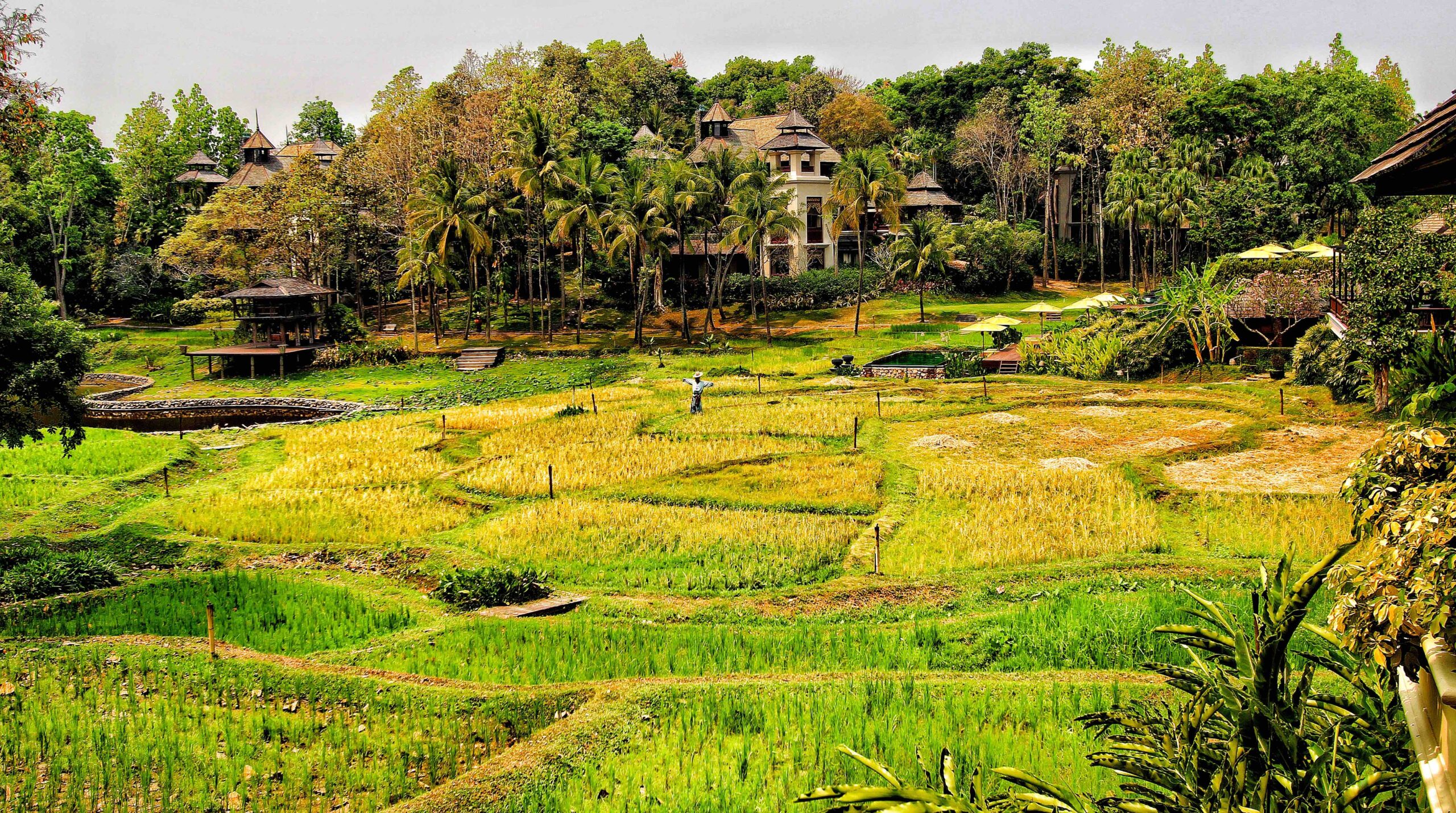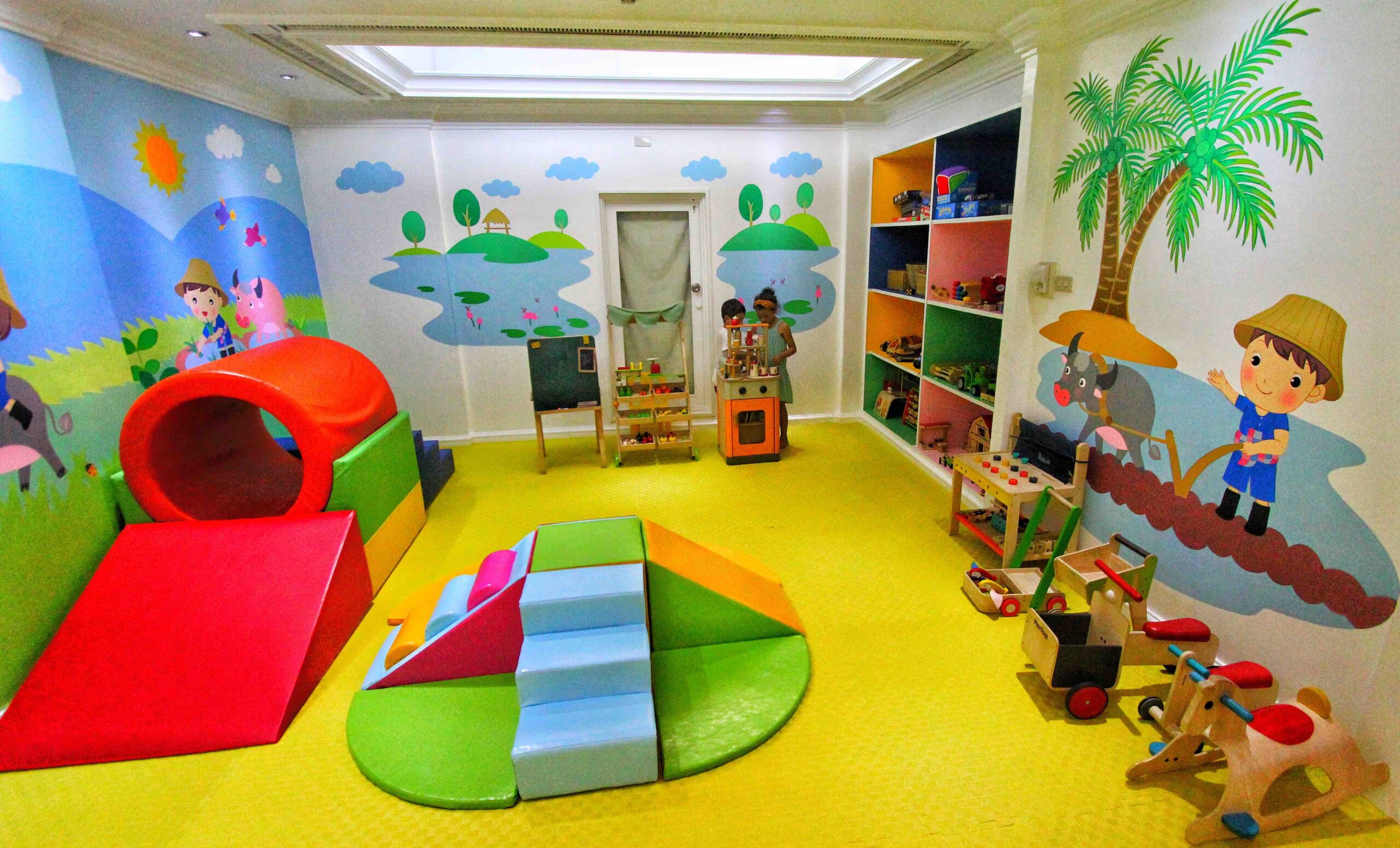 Kids Club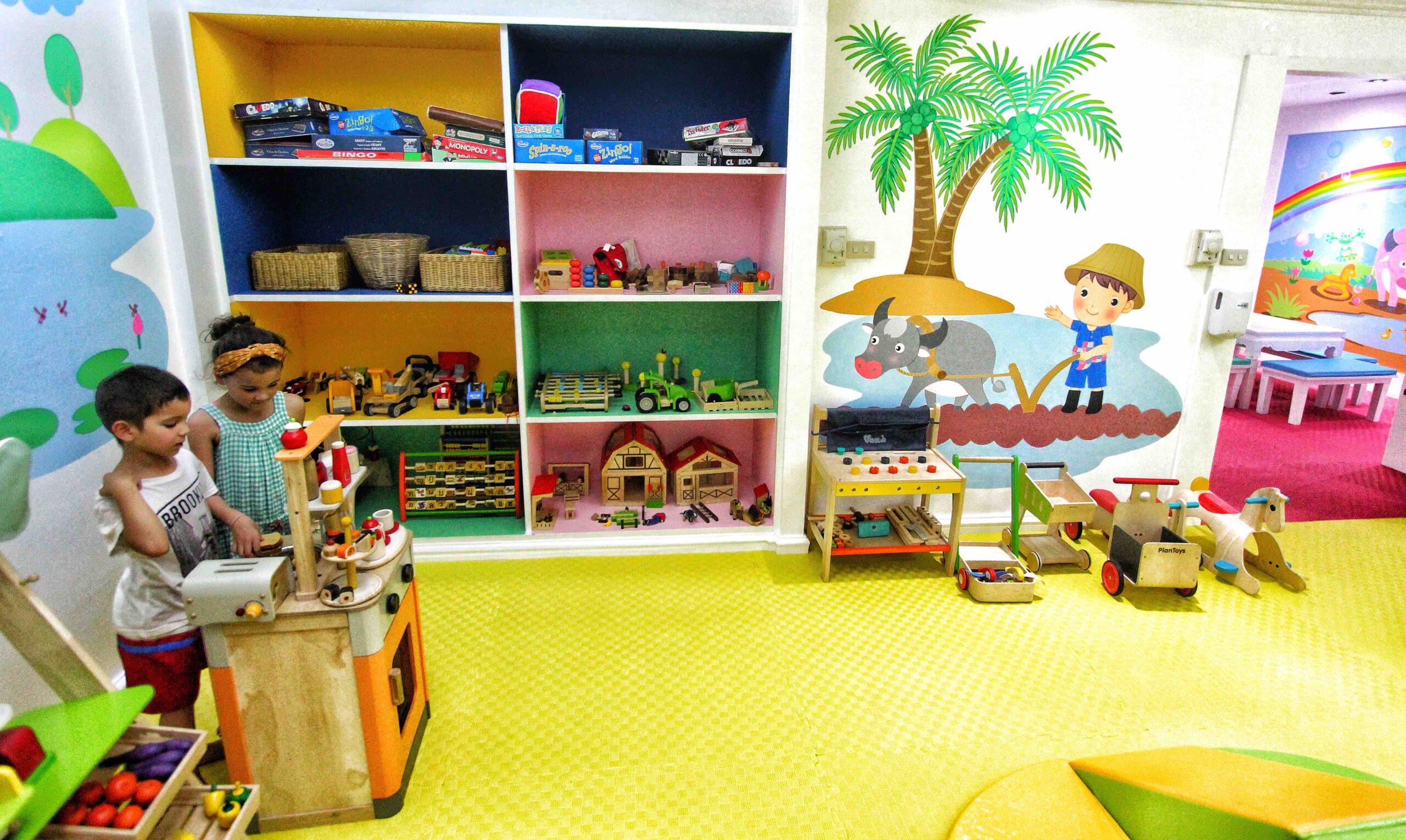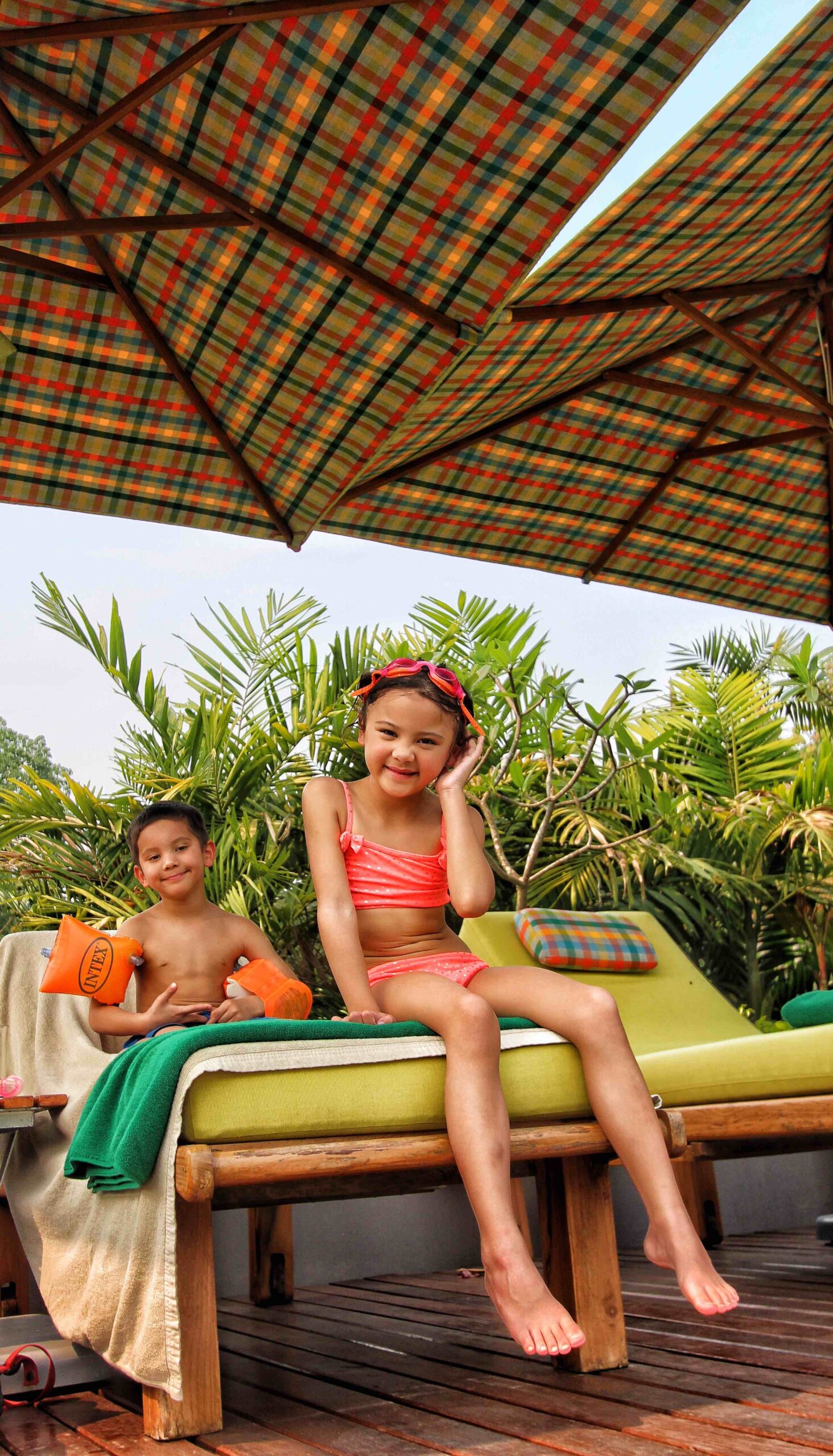 The Main Pool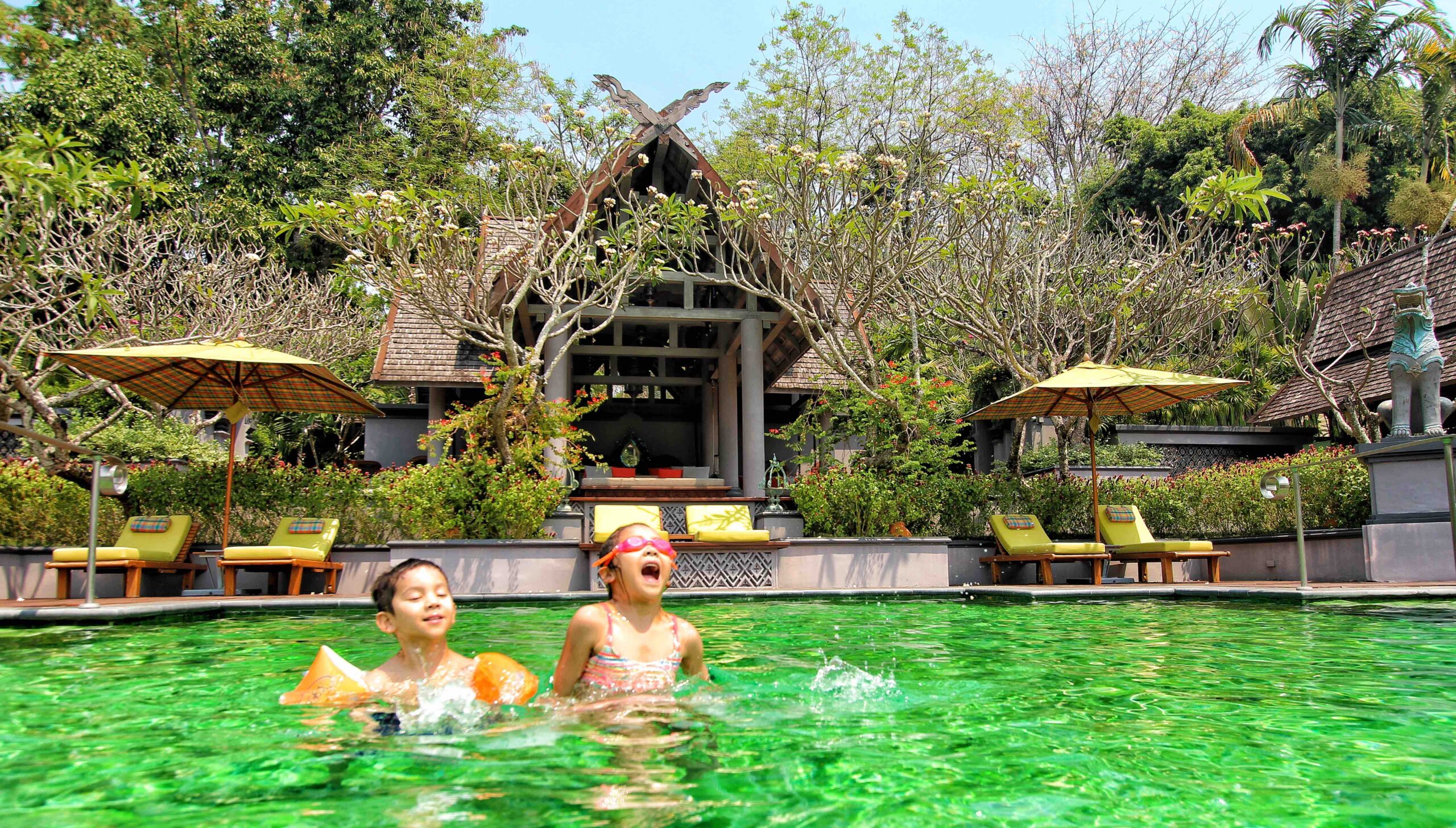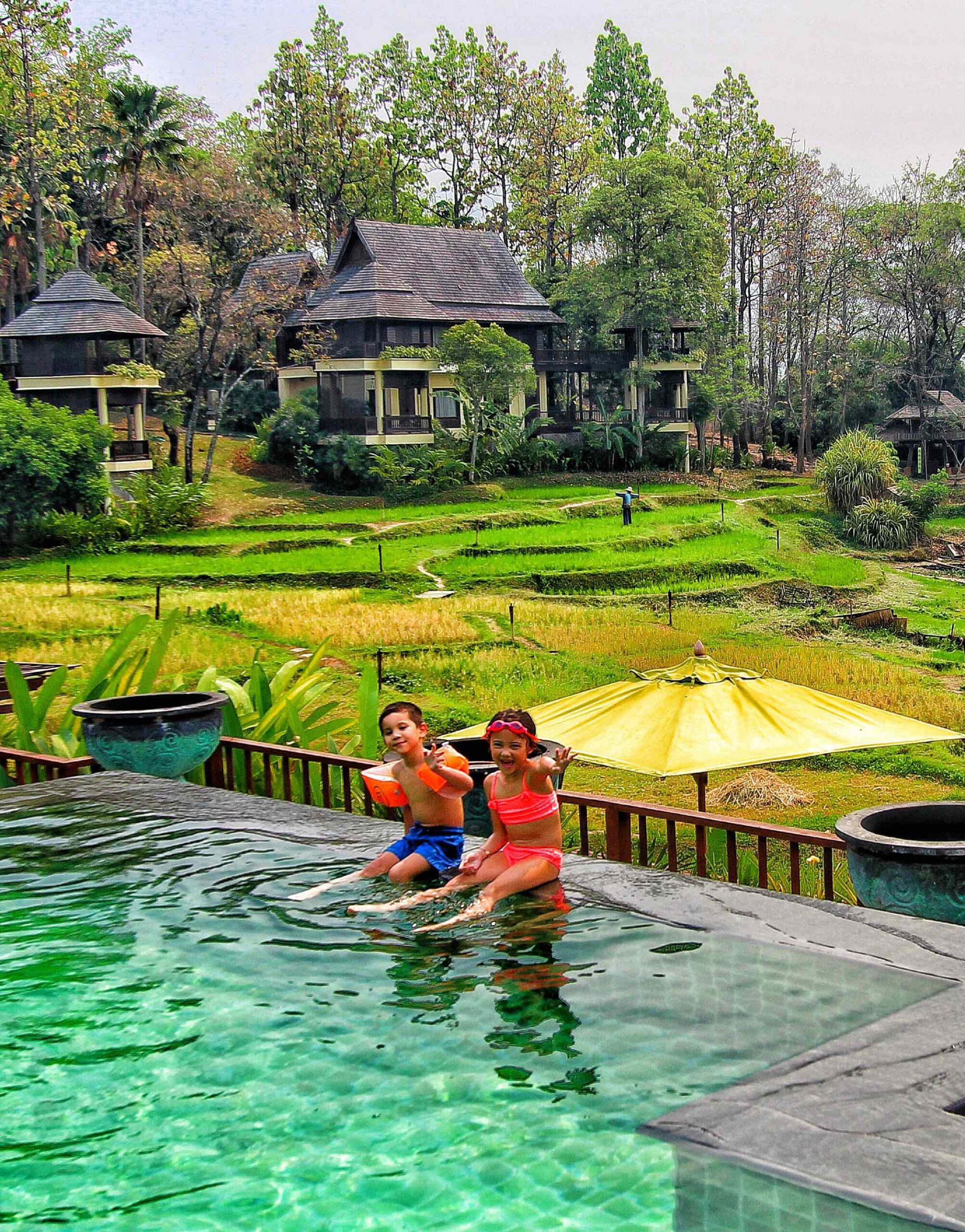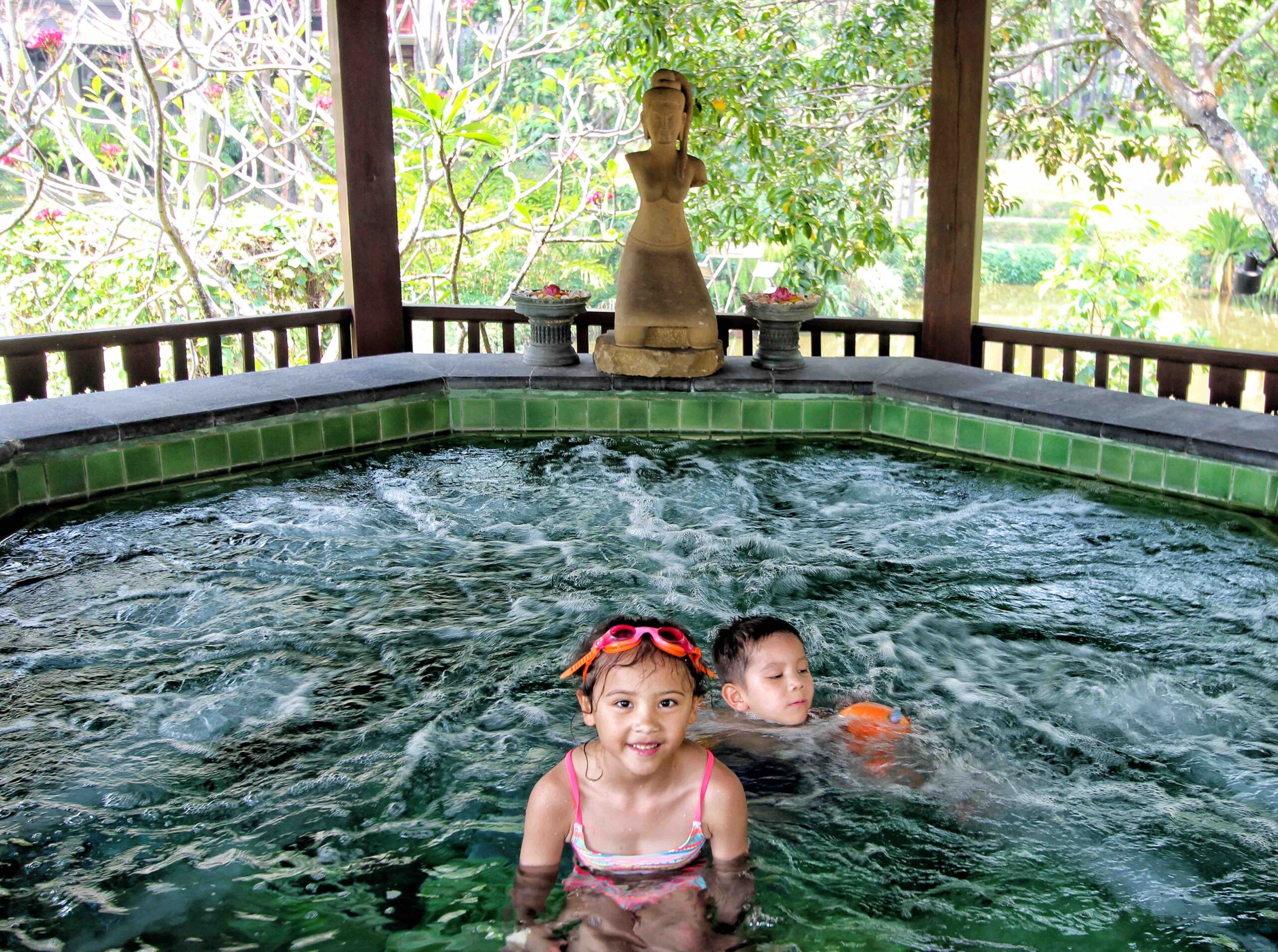 Jacuzzi Tub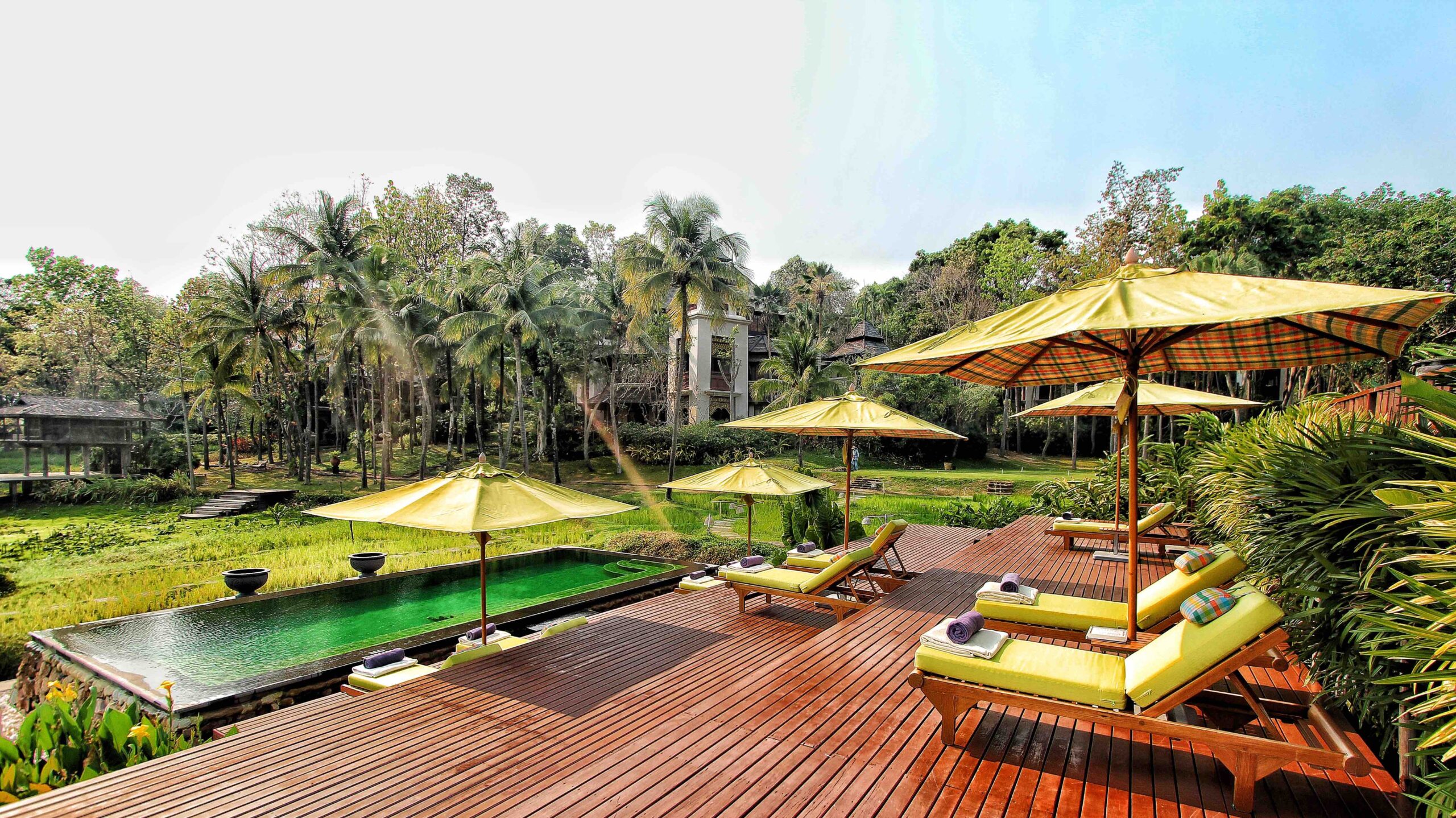 Adults Pool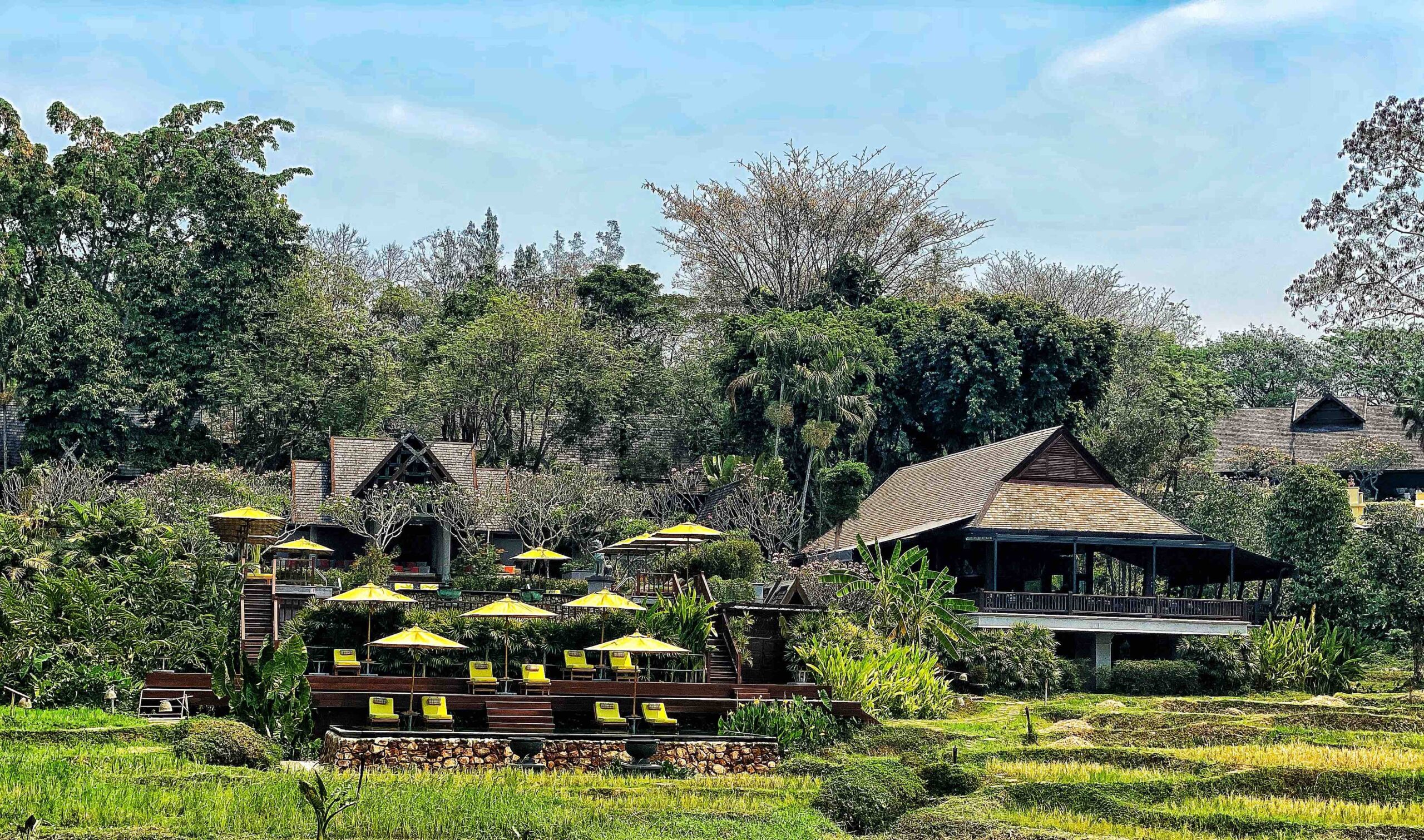 Chiang Mai is one of Thailand's most culturally rich destinations. The historical capital of the old Lanna Kingdom, the stunning city is full of grand temples, a vibrant old city, mountainous regions, abundant wildlife and plenty of local charm.  It is the ideal getaway to choose if you want your family to immerse in nature alongside engaging with Thai culture.
Four Seasons Resort Chiang Mai is a five star haven nestled amongst impeccably manicured rice fields and serene scenery.  Four Seasons concentrates on tailor made experiences and unparalleled luxury.  From unforgettable family experiences and mouthwatering fine dining to decadent accommodation and exceptional attention to detail, you'll have a vacation to remember when allowing this world class brand to lead your stay in Chiang Mai.
The elegant and decadent rooms at Four Seasons Chiang Mai are one of the highlights of the relaxing resort.  Featuring rich silk and cotton furnishings, beautiful Siamese artifacts and original paintings you'll feel as if you are staying in a classic stately home nestled in verdant scenery.
The Rice Pavilions overlook panoramic views of the Suthep mountain range and the resort's calming rice paddy fields.  They are the perfect size for small families who will enjoy the spacious outdoor living spaces, and indulgent bathrooms.  Teak furnishings garner every corner and the amenities will have you feeling as if you've entered a world class spa.  Whether you choose the upper or lower pavilion, you'll feel the ultimate in privacy throughout your stay.
Khao is Four Seasons Chiang Mai's fine dining destination.  Enjoy a gastronomic experience with creative dishes that are elevated from classic Northern Thai recipes.  The chef takes inspiration from Burmese and Yuannese cuisines which are popular in the area and has put together a contemporary Thai menu sure to please any foodie.
Whether you are looking to relax, stay fit, or see more of the vibrant area, Four Seasons Chiang Mai are on hand to personalize and arrange your activiites throughout your stay. Their tips will allow you to have a fun filled and cultural trip and they are happy to cater for specific requests that will suit families, couples, and special occasions. Here were a few of our favourite things to do while staying in the resort.
The bi-level resort swimming pool is an idyllic spot to spend the day.  Admire the rice paddy views while lounging in the indulgent sun loungers.   Staff are consistently on hand to bring refreshments, cold towels, and aromatic cold spray to ensure you have a luxury experience.  The pool is split into an adult only area and family friendly pool so couples can enjoy the sanctuary in a private setting.
Learn the fine art of rice harvesting with the friendly and kind staff at Four Seasons.  Get dressed in traditional farmer attire and walk through the beautiful rice fields to embark on a fun and interactive experience.  Farmers will not only teach you and your children about how rice is planted and made but you get the opportunity to try your hand at every step of the process.  A fun and unforgettable memory and photo opportunity for the whole family.
Four Seasons Chiang Mai is home to two resident buffalo and children are encouraged to meet the friendly animals.  Staff will assist your children in bathing and feeding the quiet and relaxed animals.  Kids will love splashing about and making friends during the activity.  After the bathing you can take a nature walk designed by Bill Bensley which will help you explore and traverse the green paths of the resort.  You will not only enjoy the scenery but learn about the plants and wildlife in the area.
Kids 4-12 will love the variety of activities and facilities on offer at the Kids Club.  With both outdoor and indoor fun your children will be spoilt with choice on what to do next.  Kids will be encouraged to try their hands at local arts, explore the rice fields, and make friends with other young guests.
https://www.fourseasons.com/chiangmai
+66 53 298 181