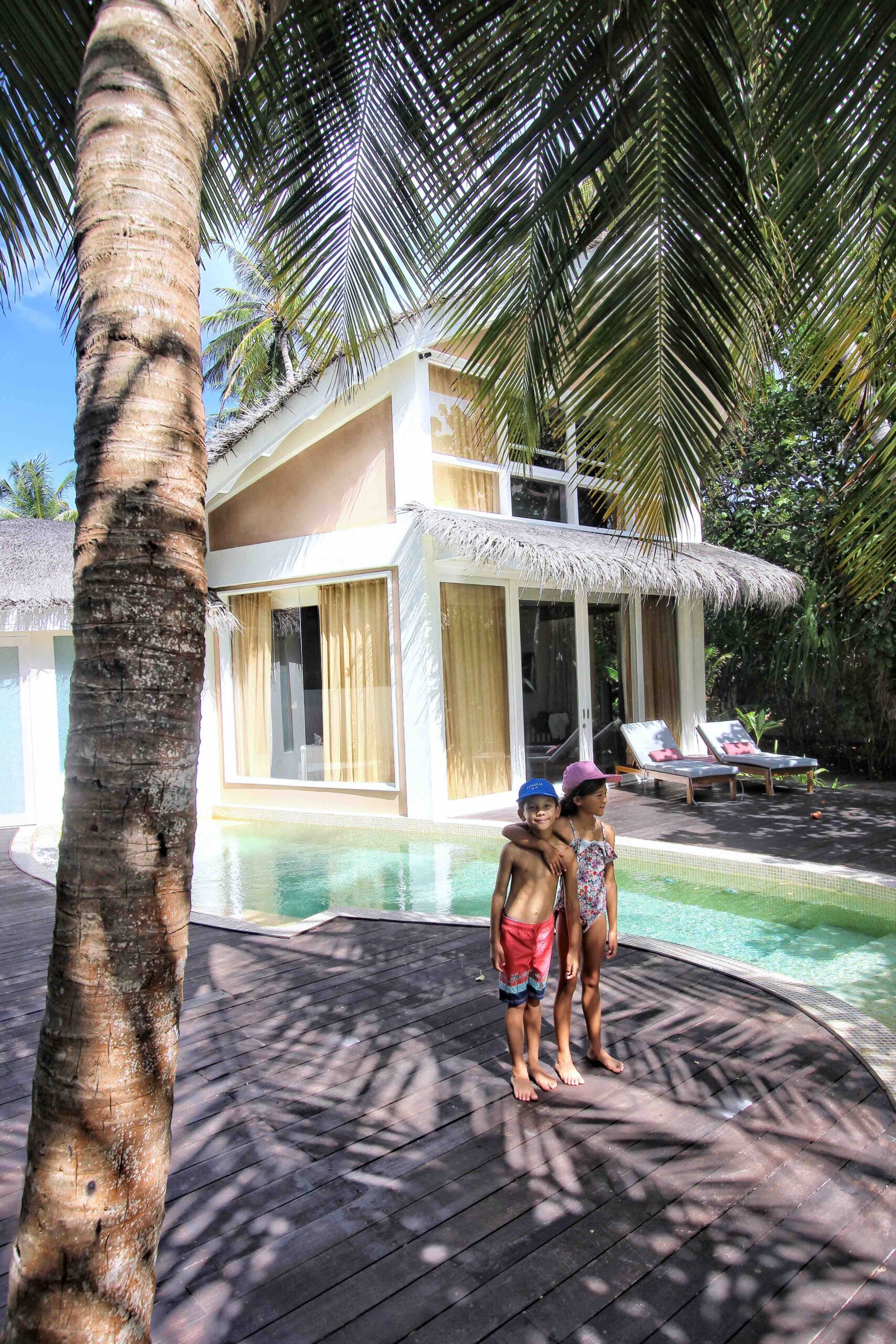 THE 2 BEDROOM DUPLEX BEACH POOL VILLA AT JW MARRIOTT MALDIVES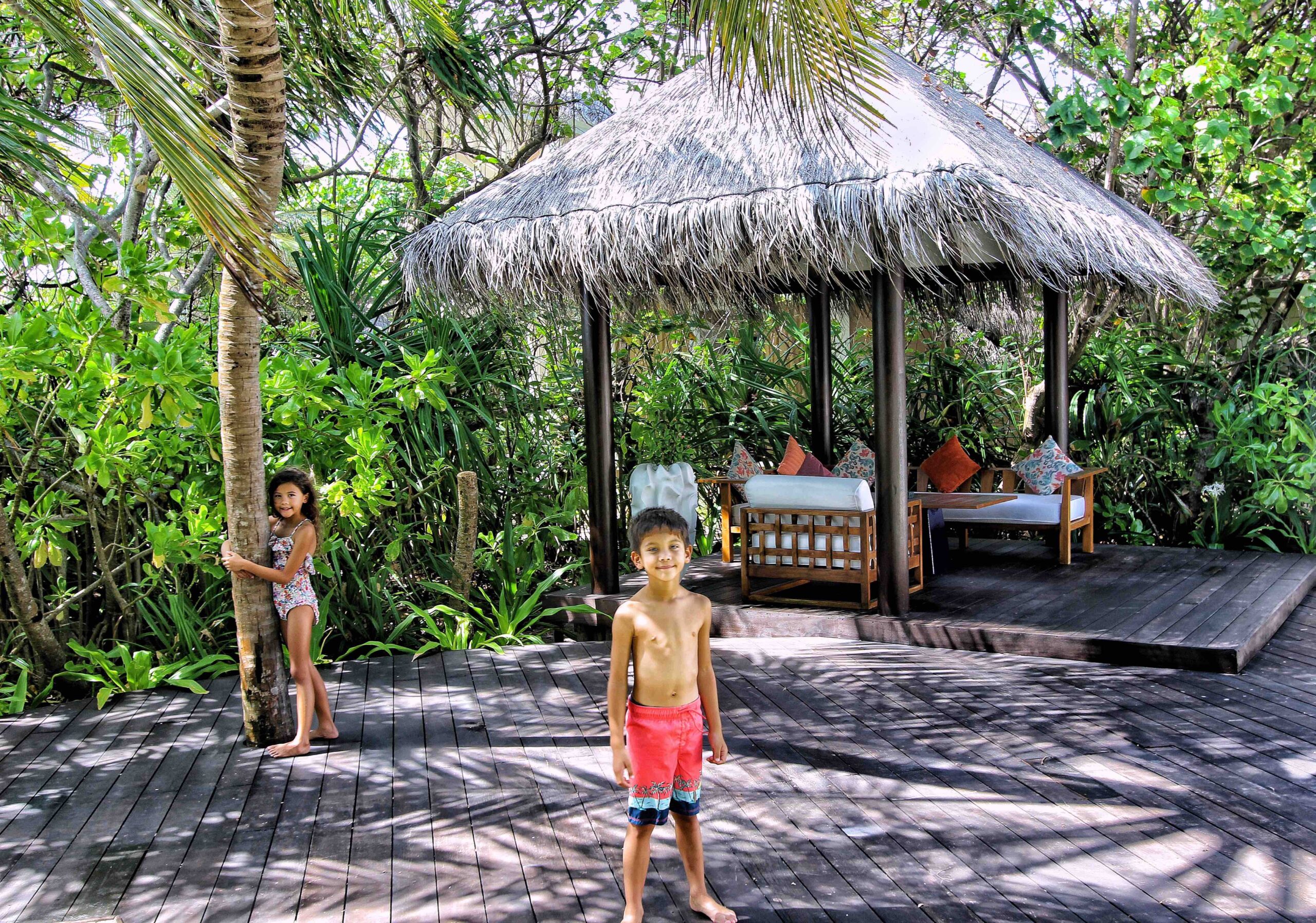 PRIVATE OUTDOOR DECK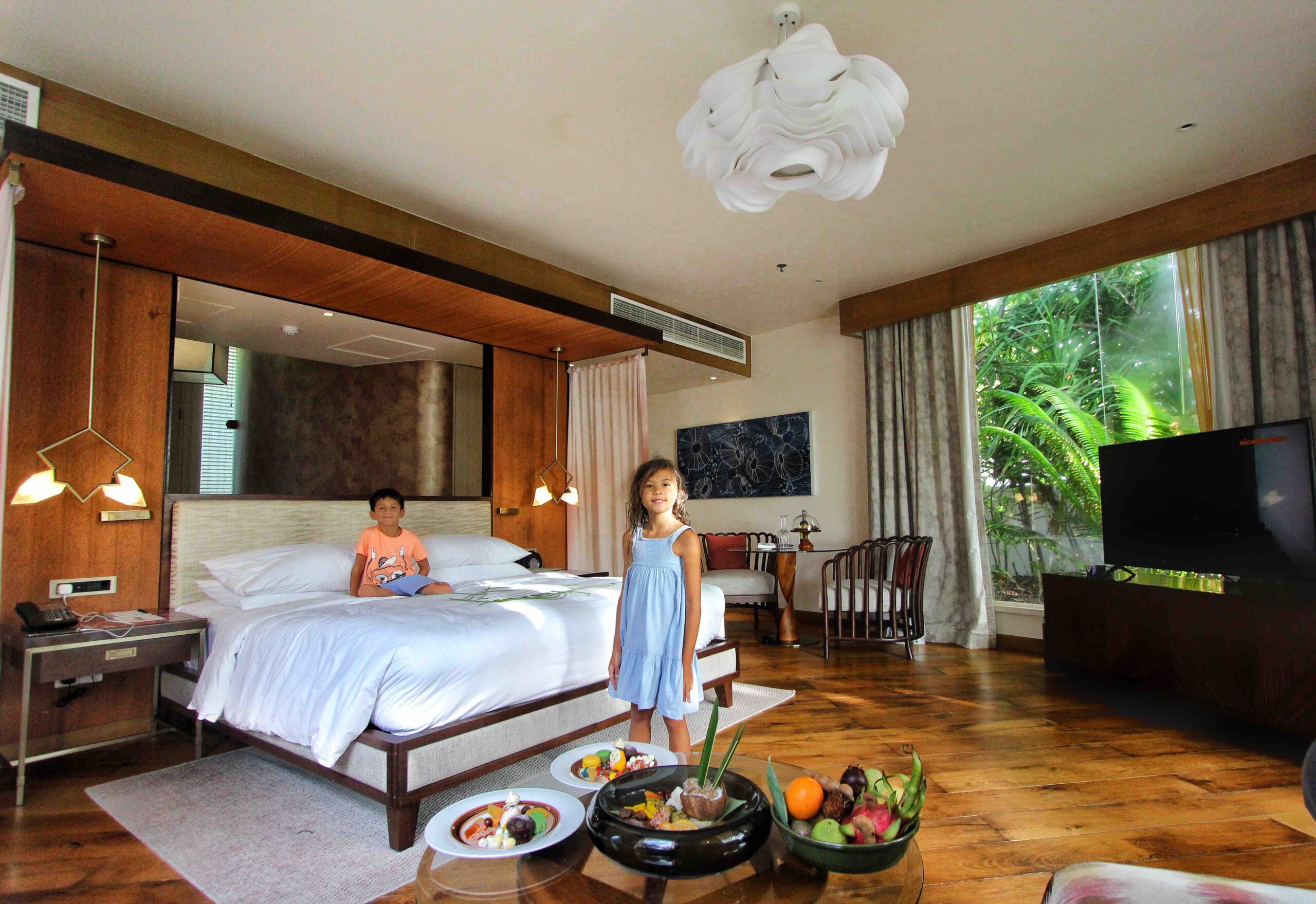 MASTER BEDROOM / LIVING AREA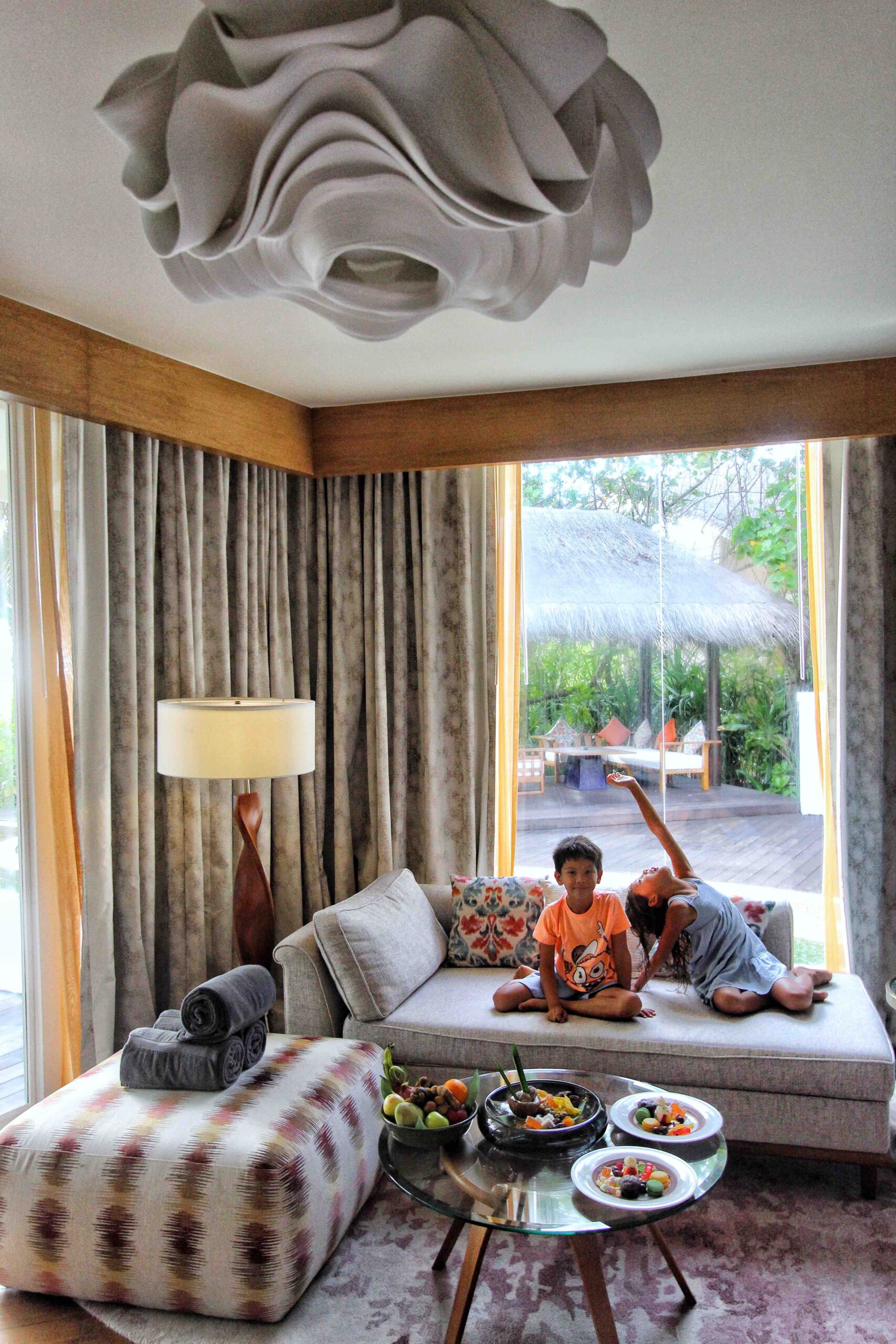 LIVING AREA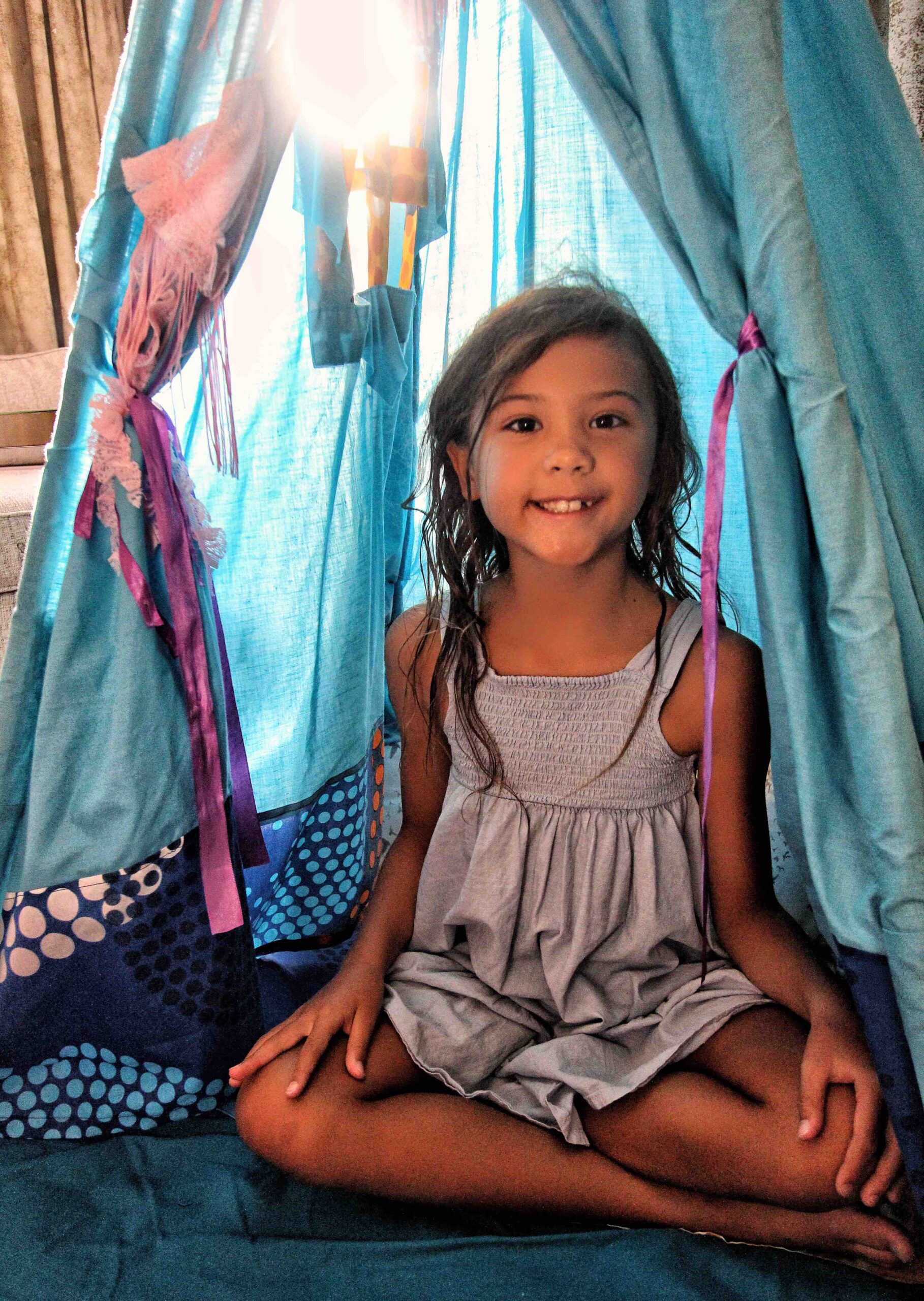 KIDS TENT SETUP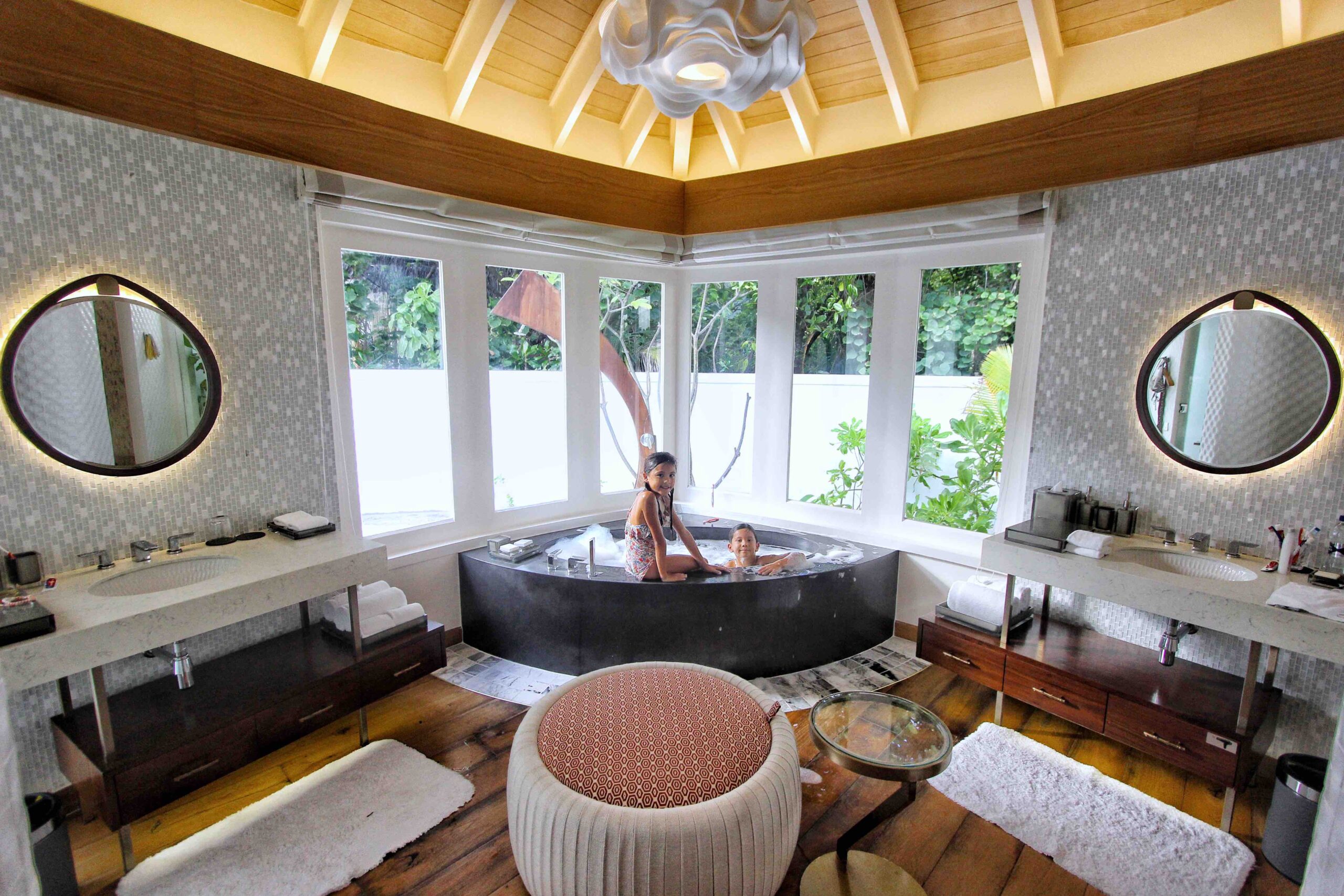 MASTER BATHROOM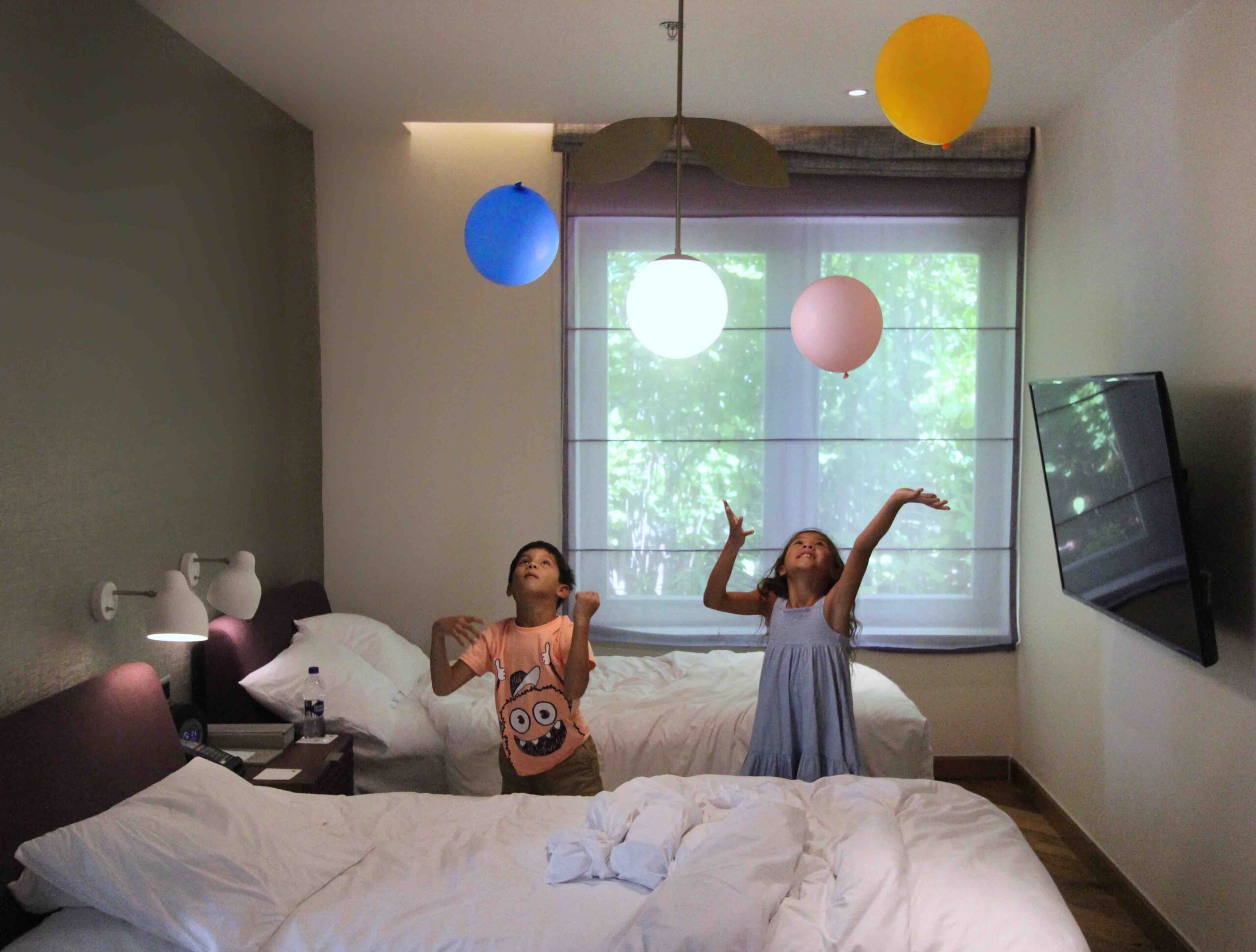 KIDS ROOM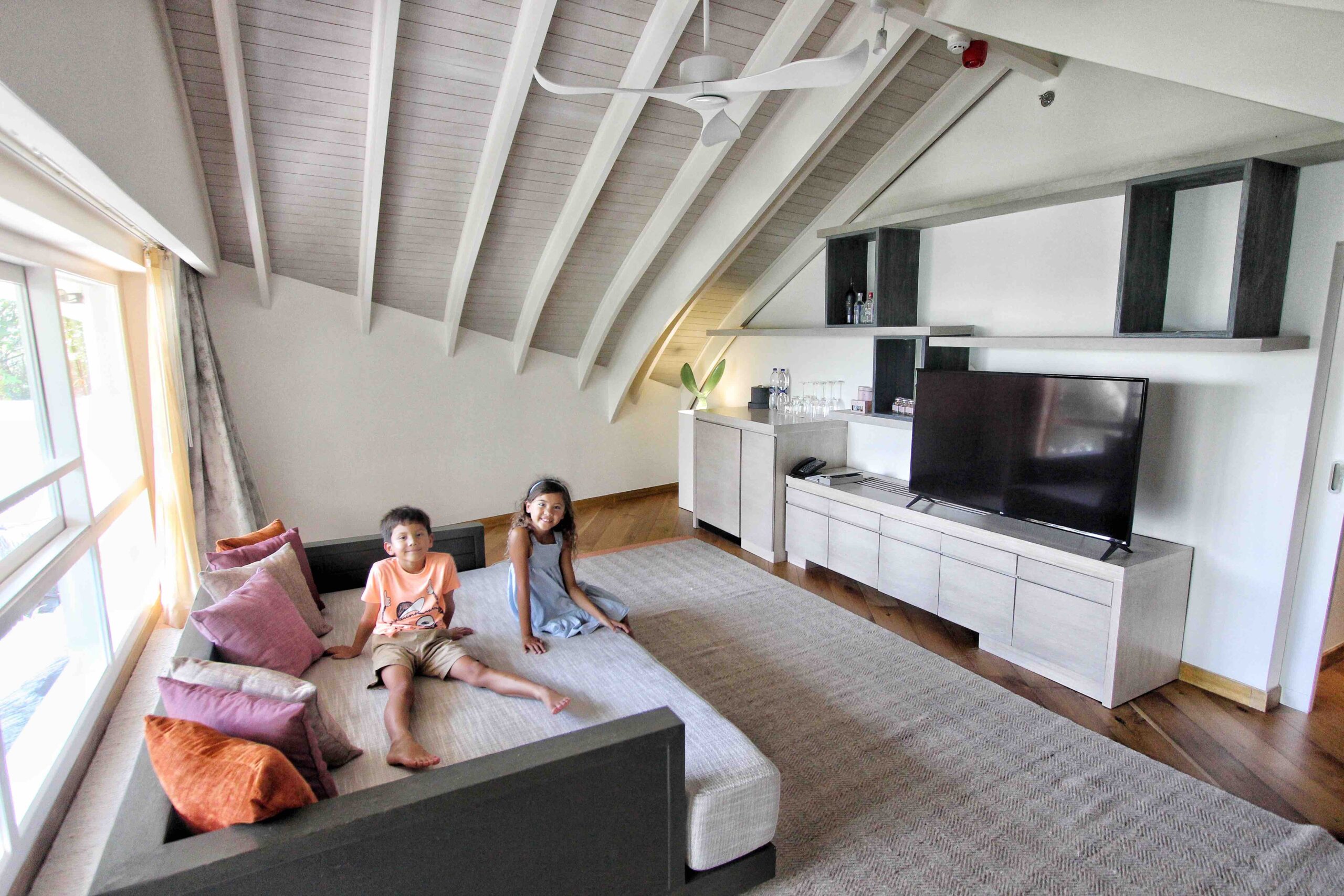 UPSTAIRS LOUNGE AREA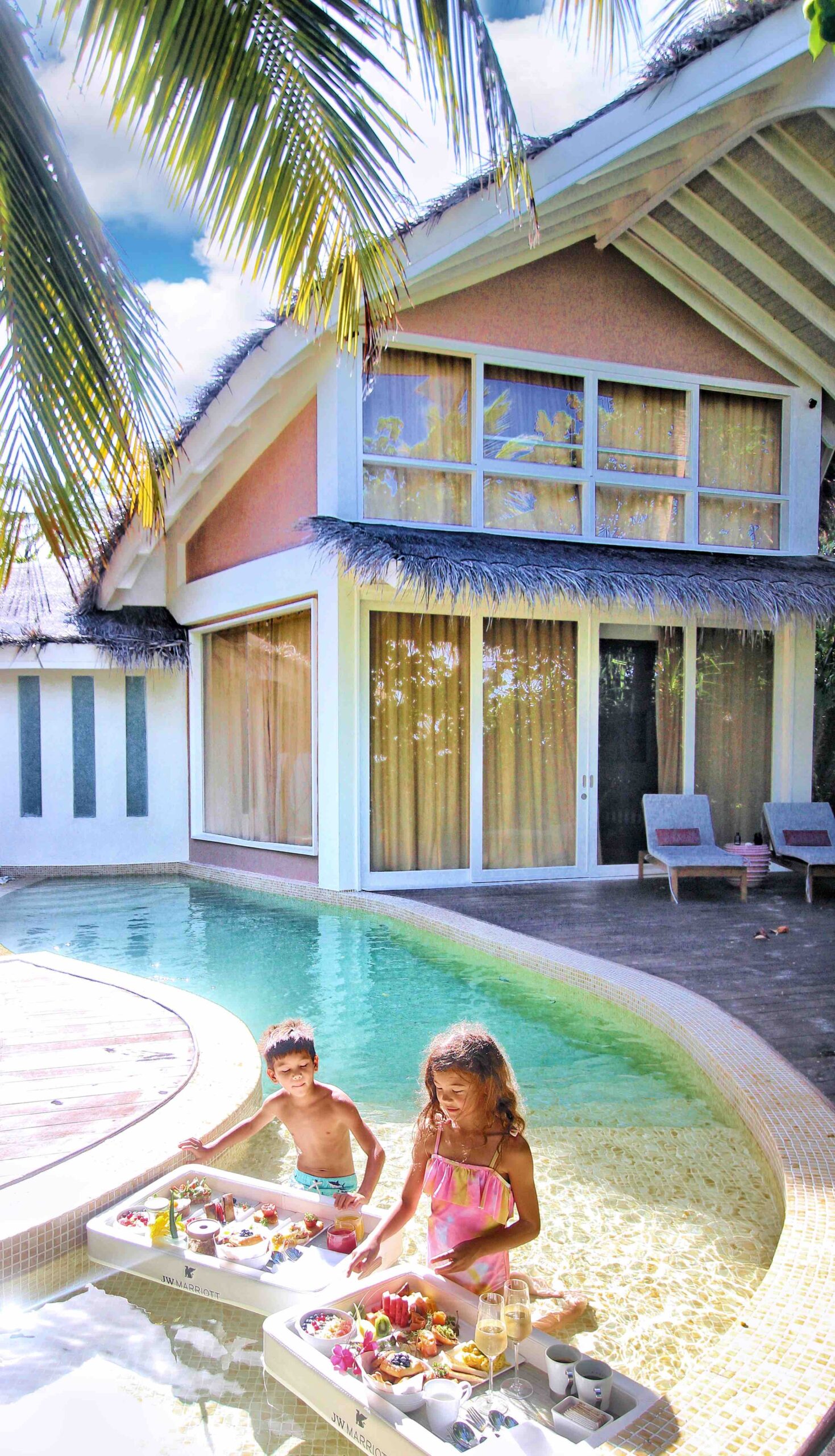 FLOATING BREAKFAST IN OUR PRIVATE POOL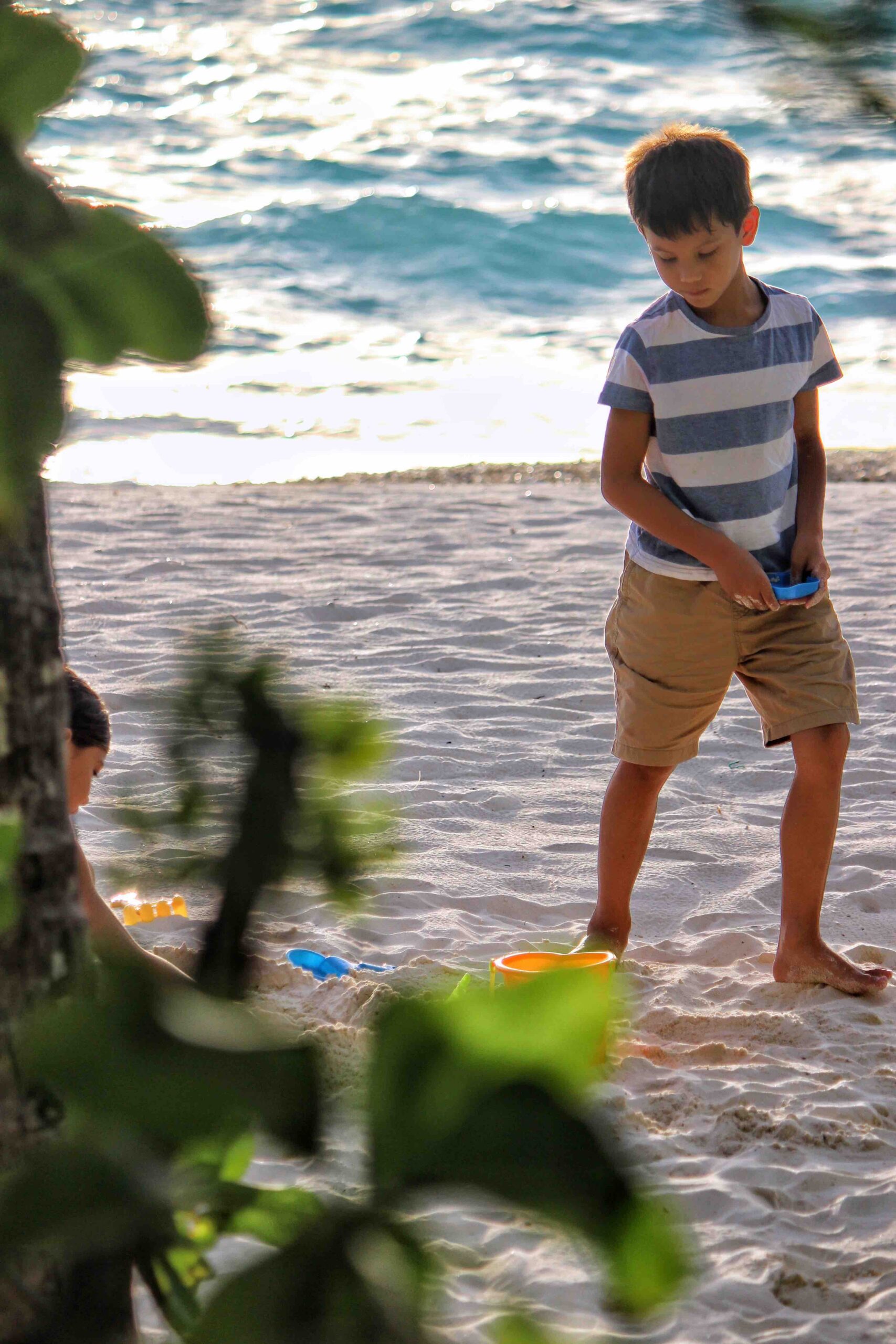 DIRECT ACCESS TO THE BEACH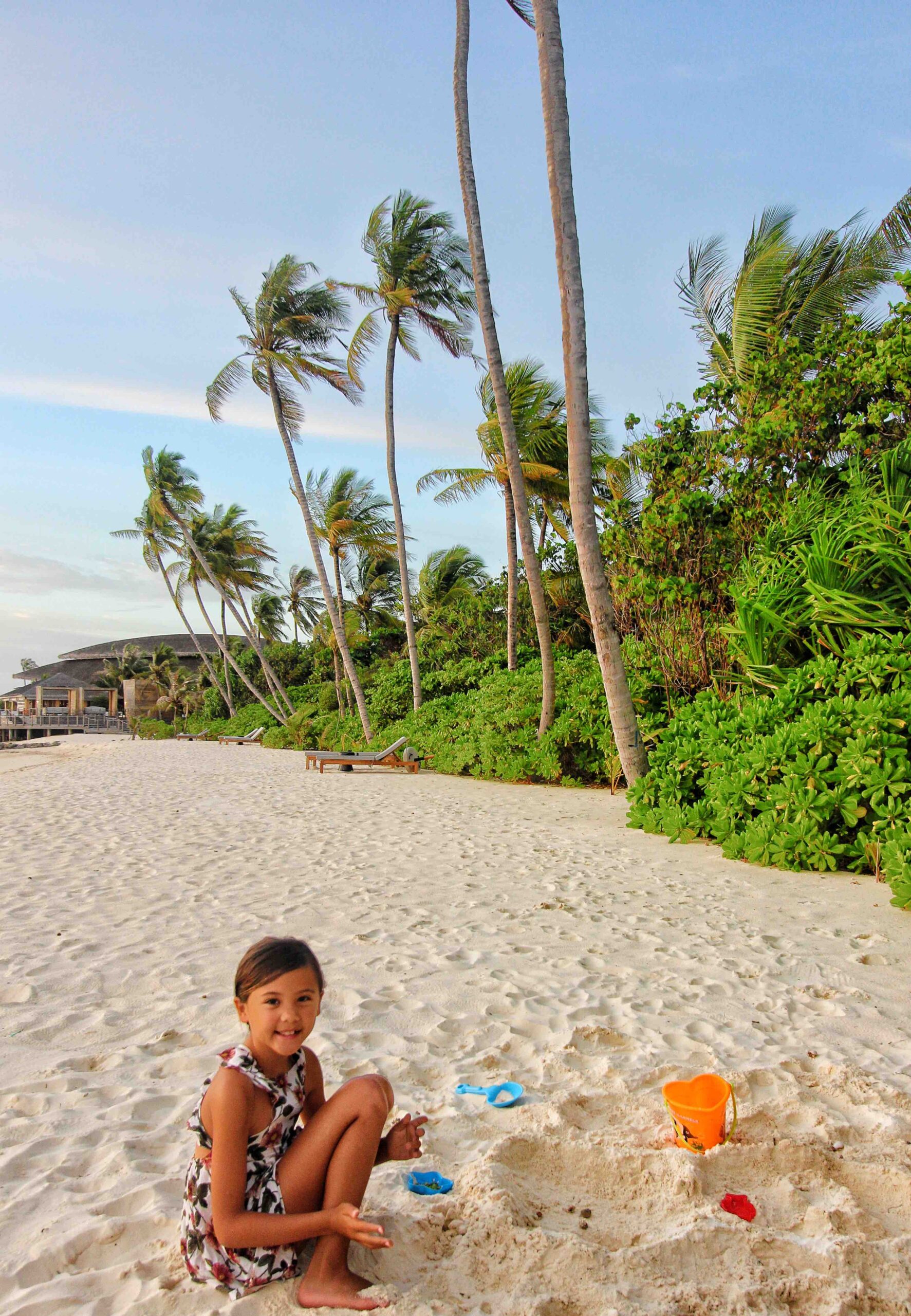 PLAYING IN FRONT OF OUR BEACH VILLA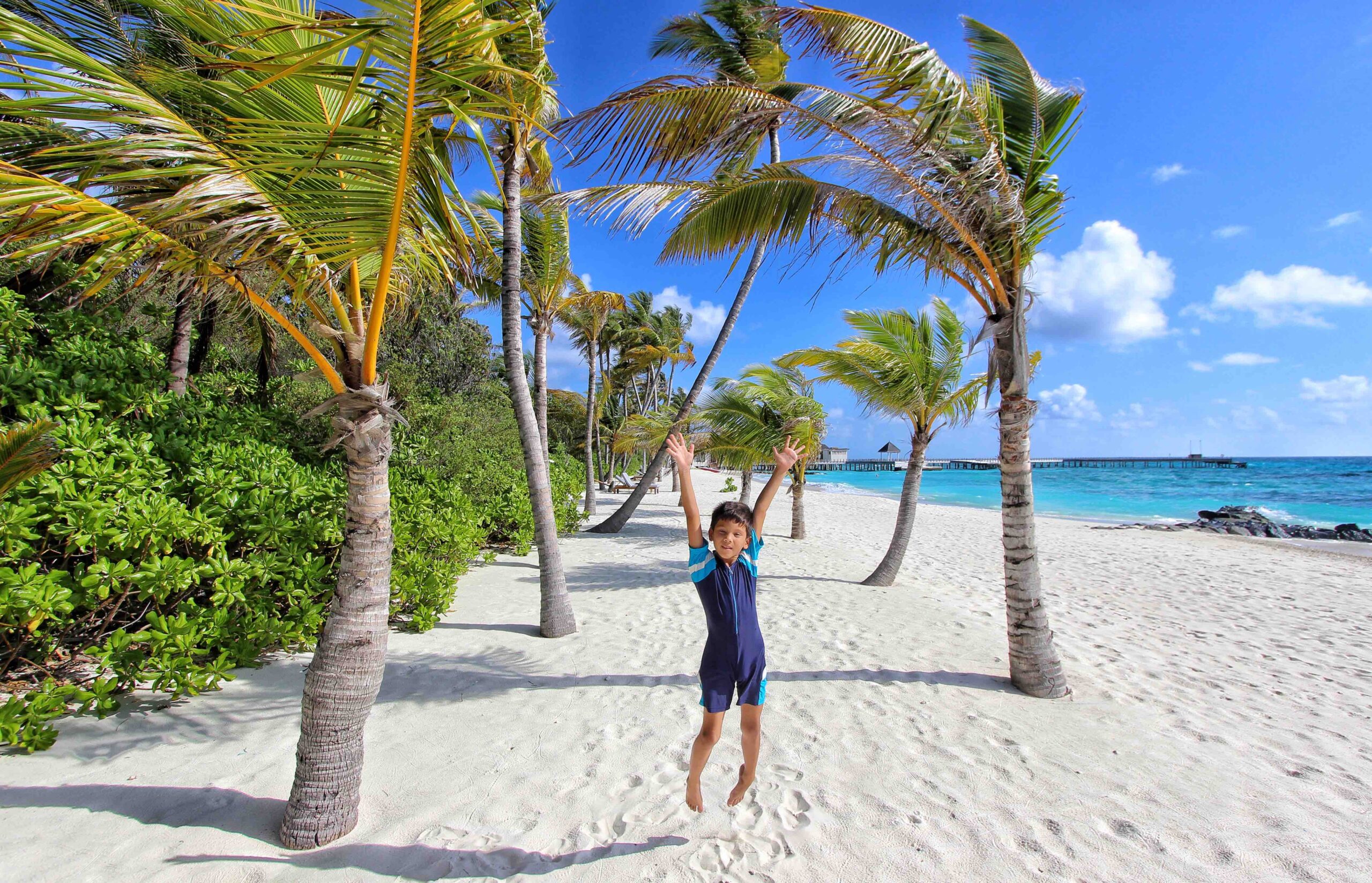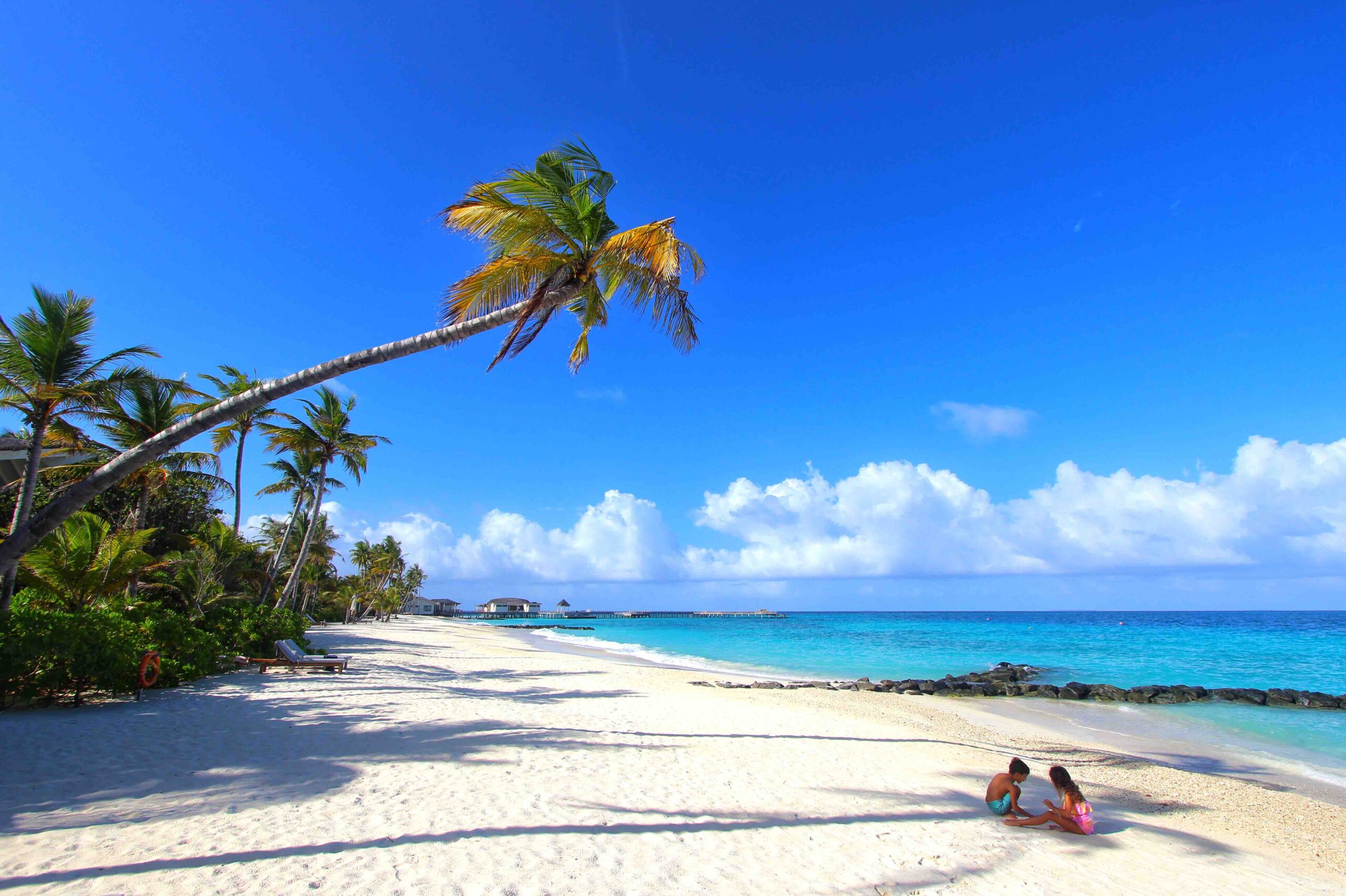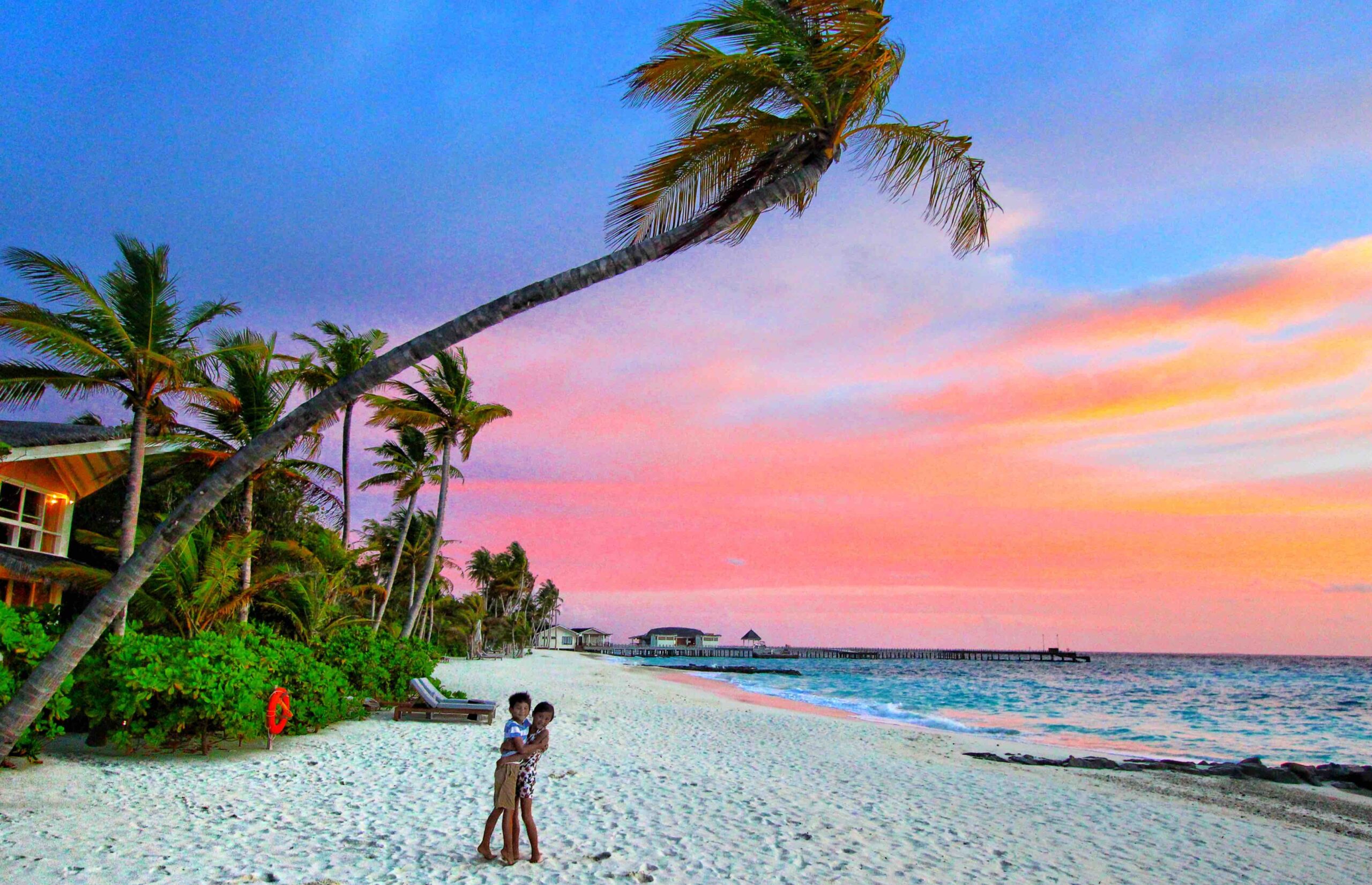 SUNSET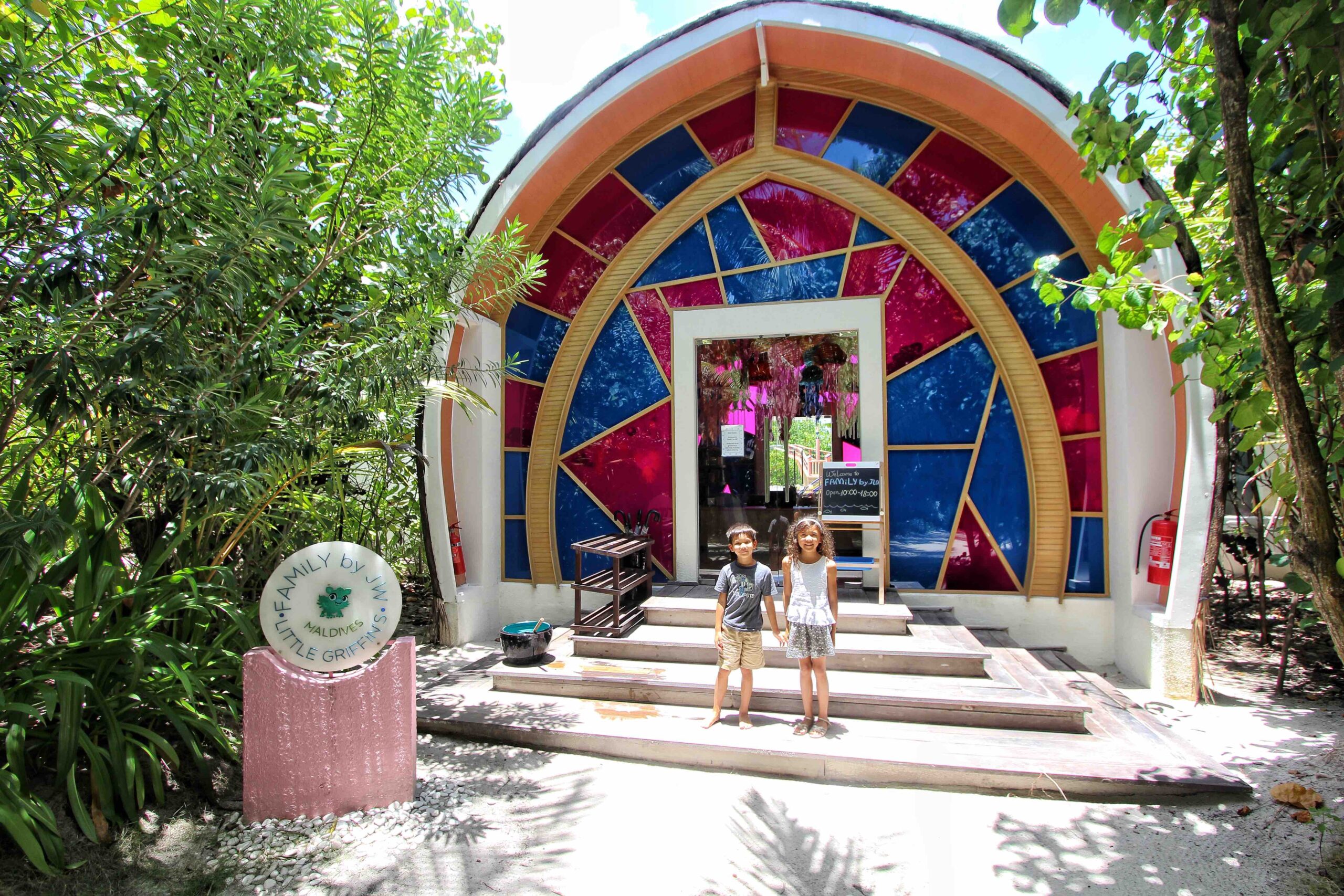 FAMILY BY JW – LITTLE GRIFFINS KIDS CLUB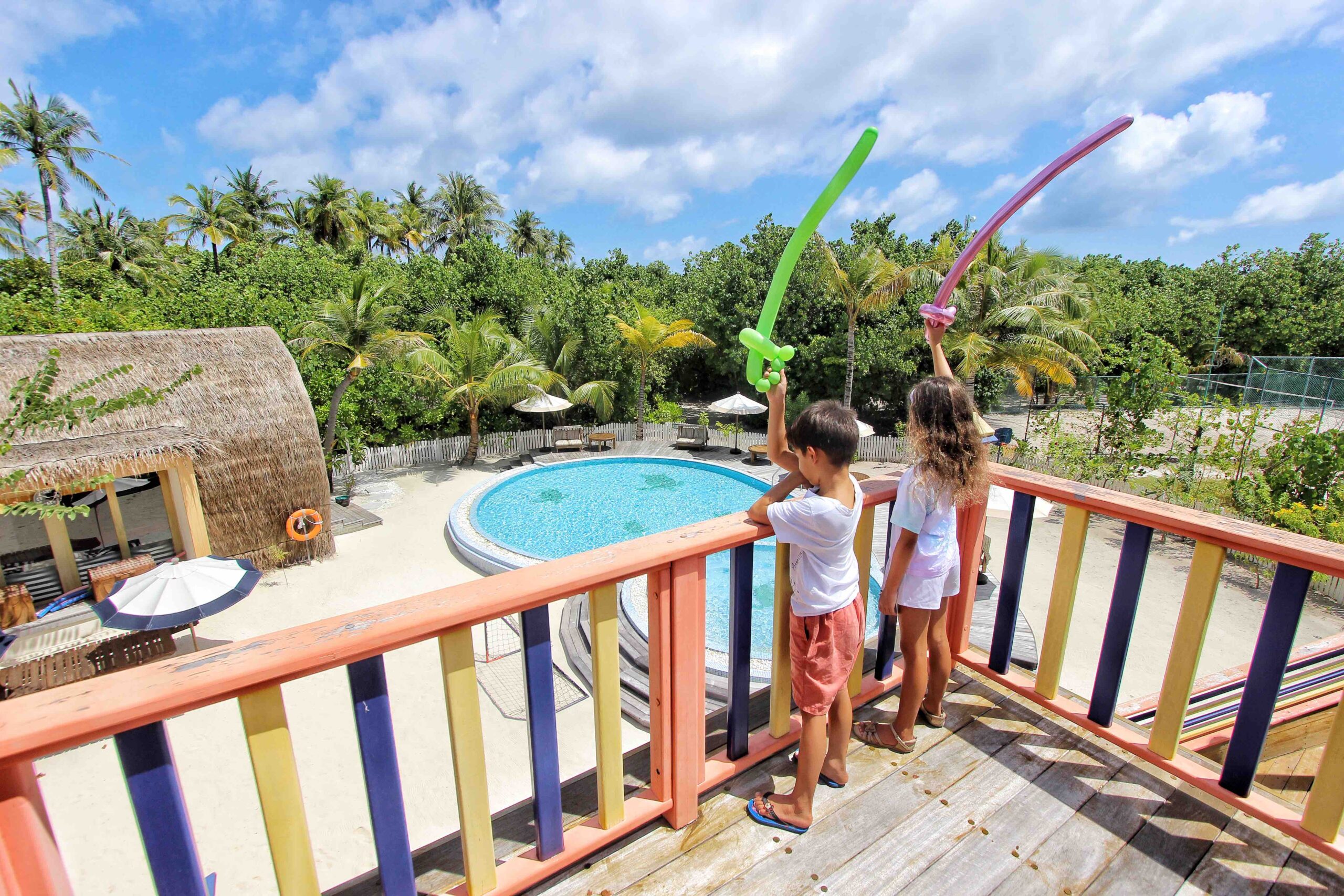 WITH A PIRATE SHIP AND KIDS POOL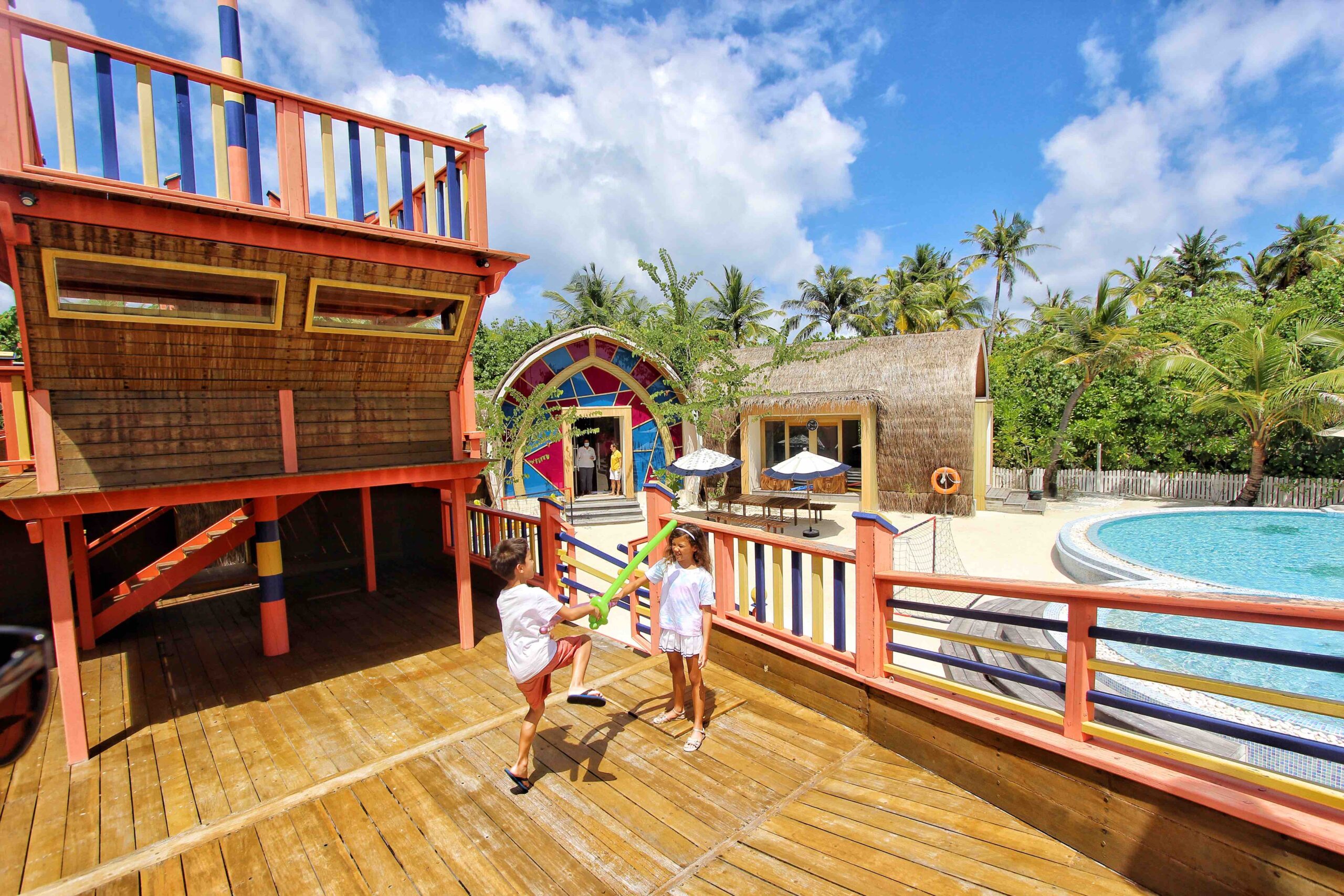 INDOOR PLAY AREA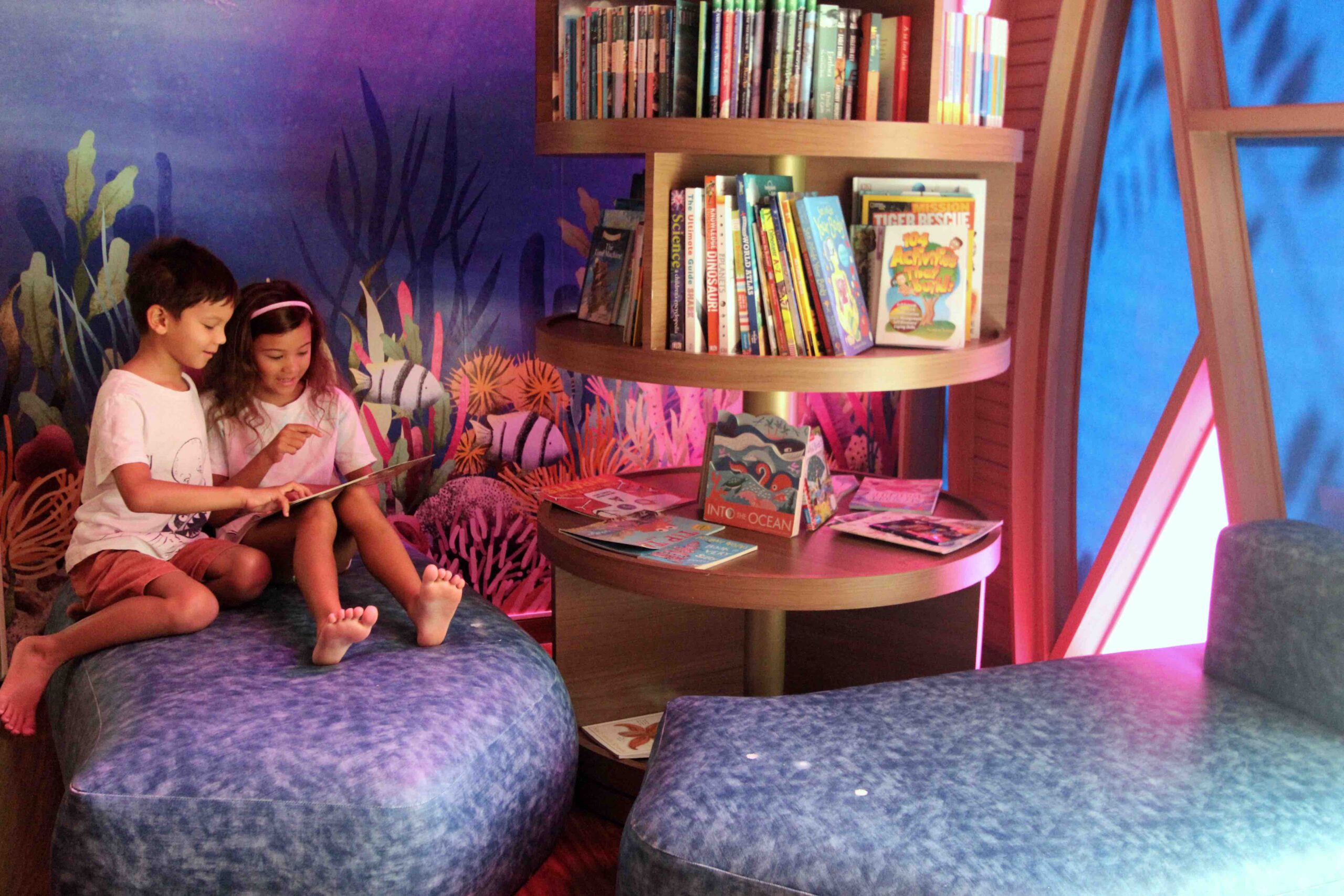 READING AREA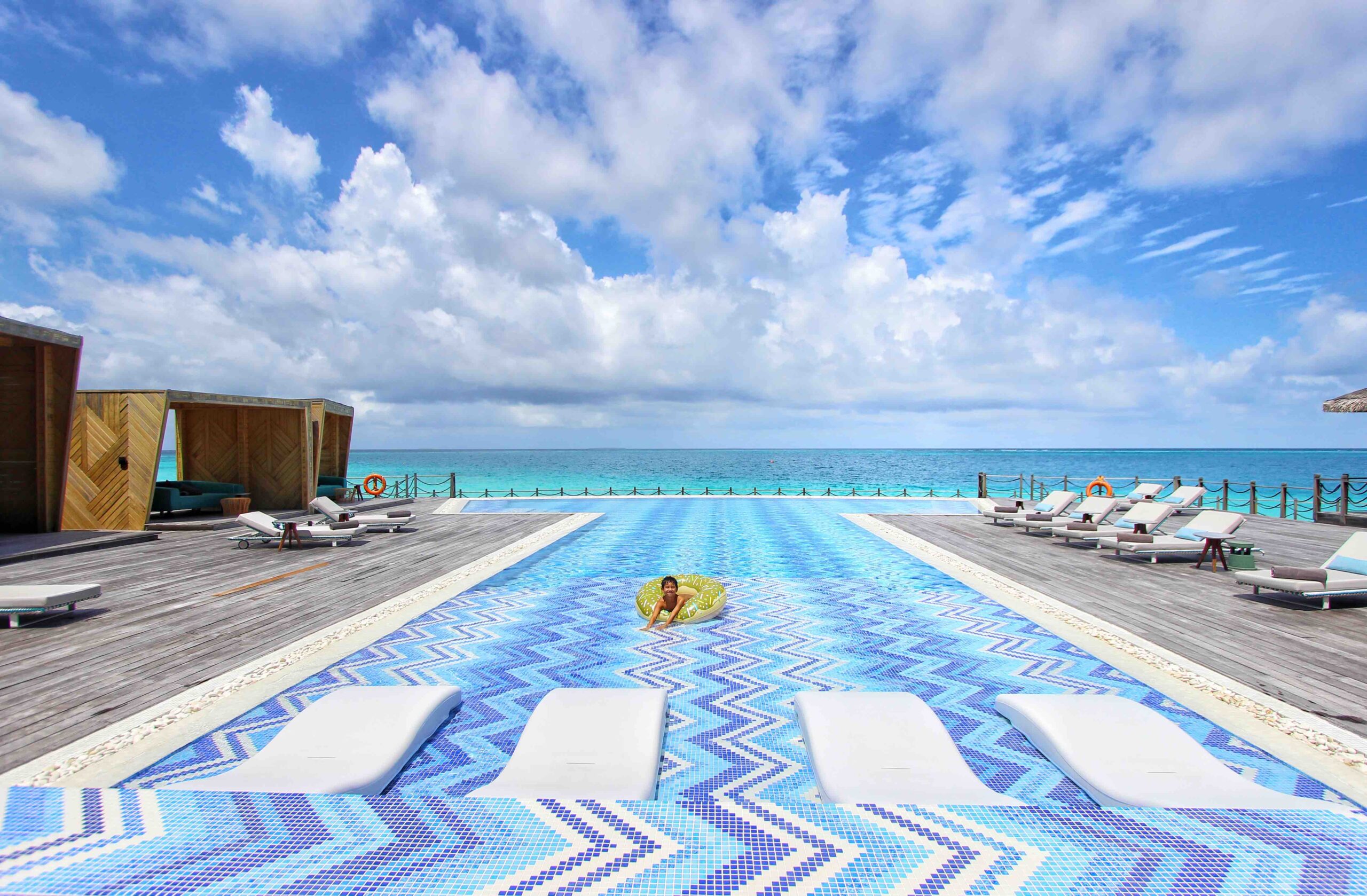 HORIZON POOL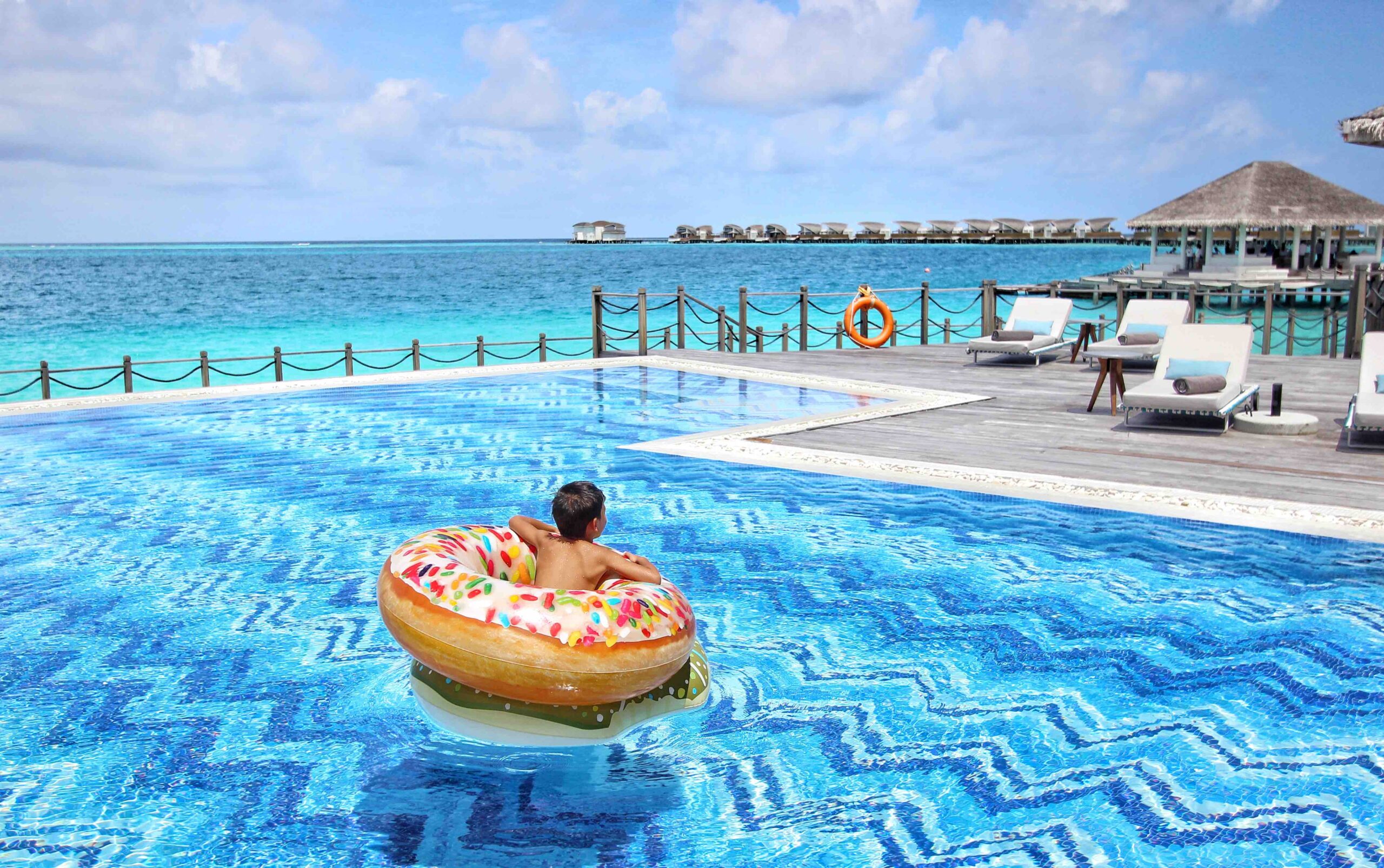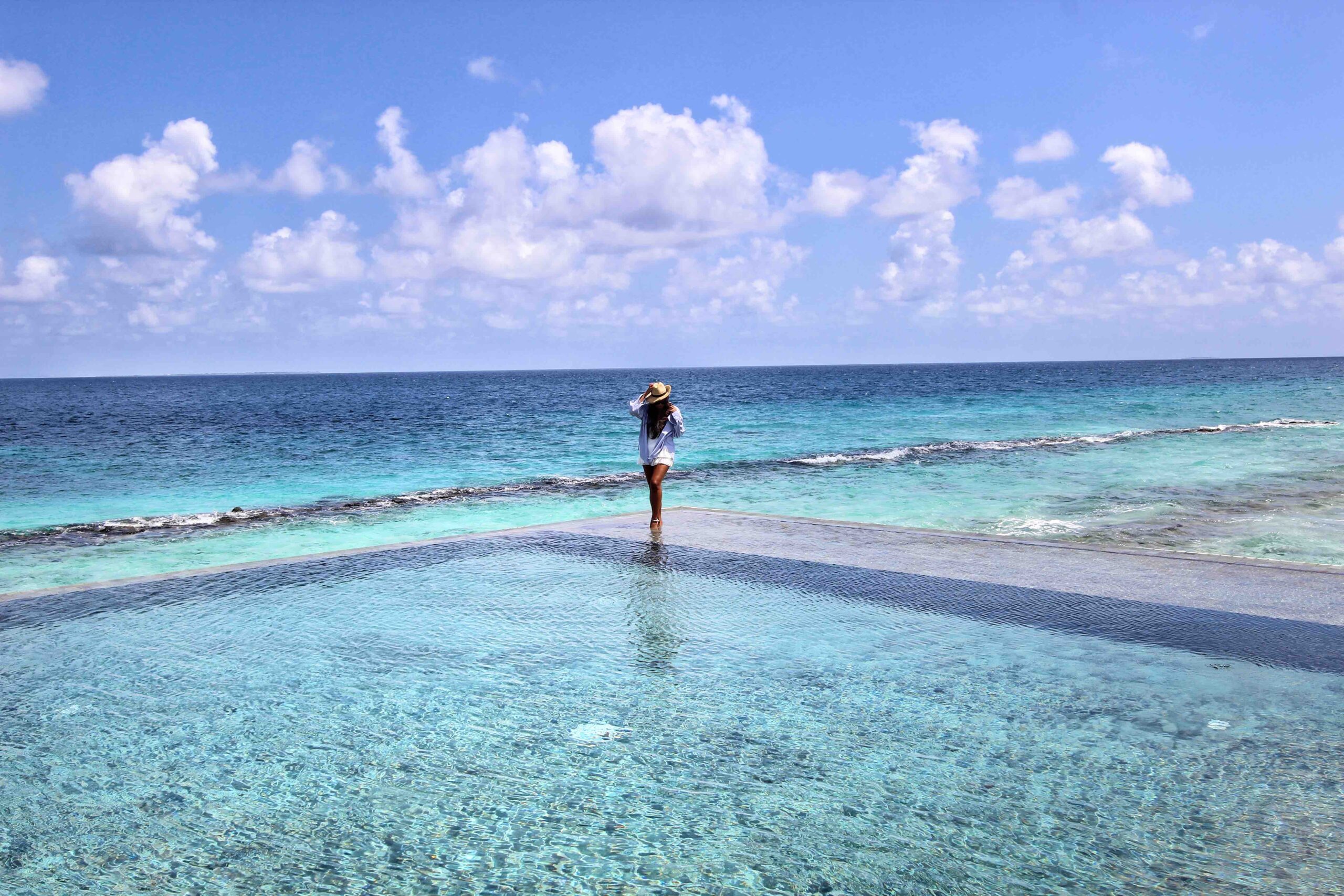 ADULTS ONLY POOL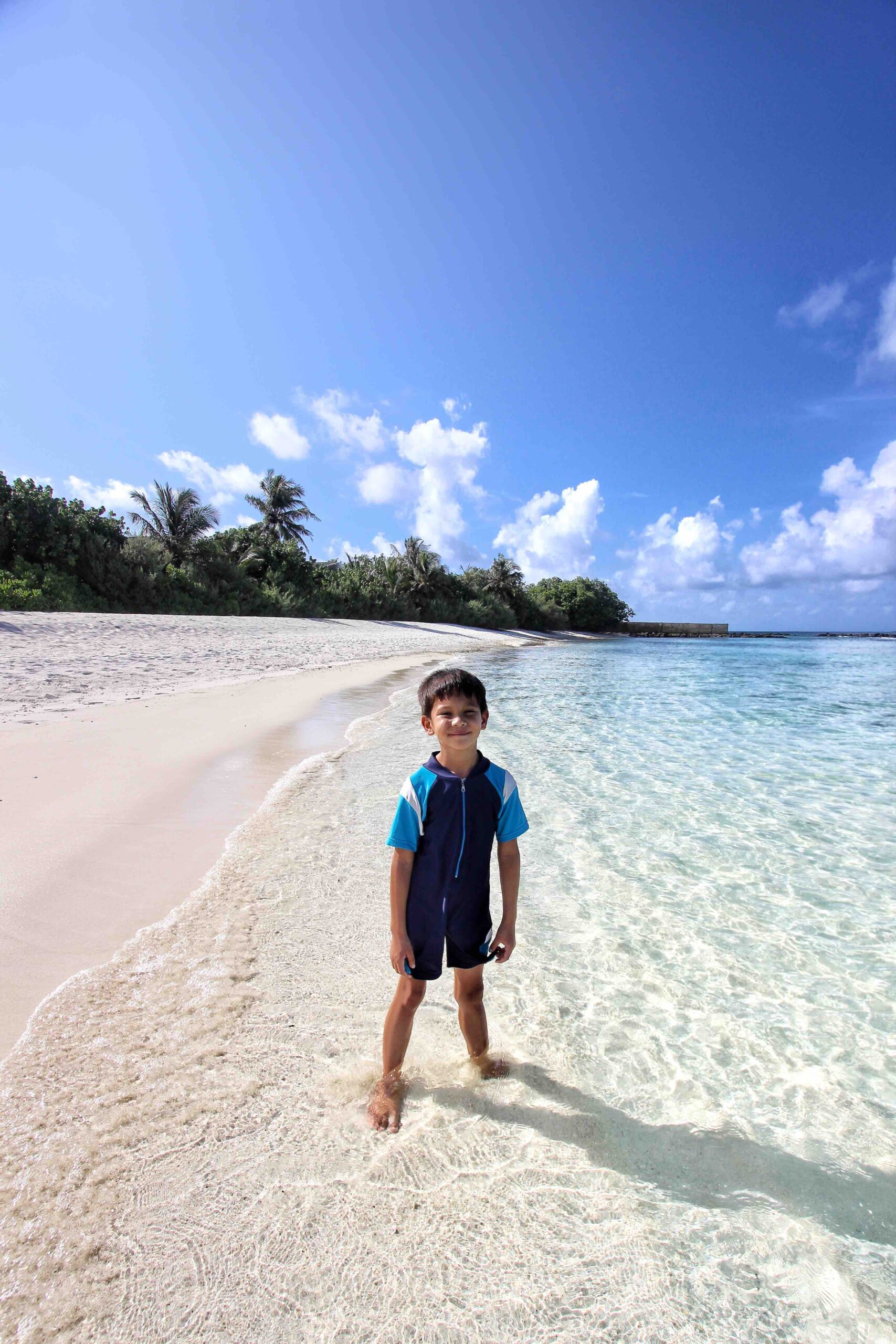 BEACH WITH CRYSTAL CLEAR WATERS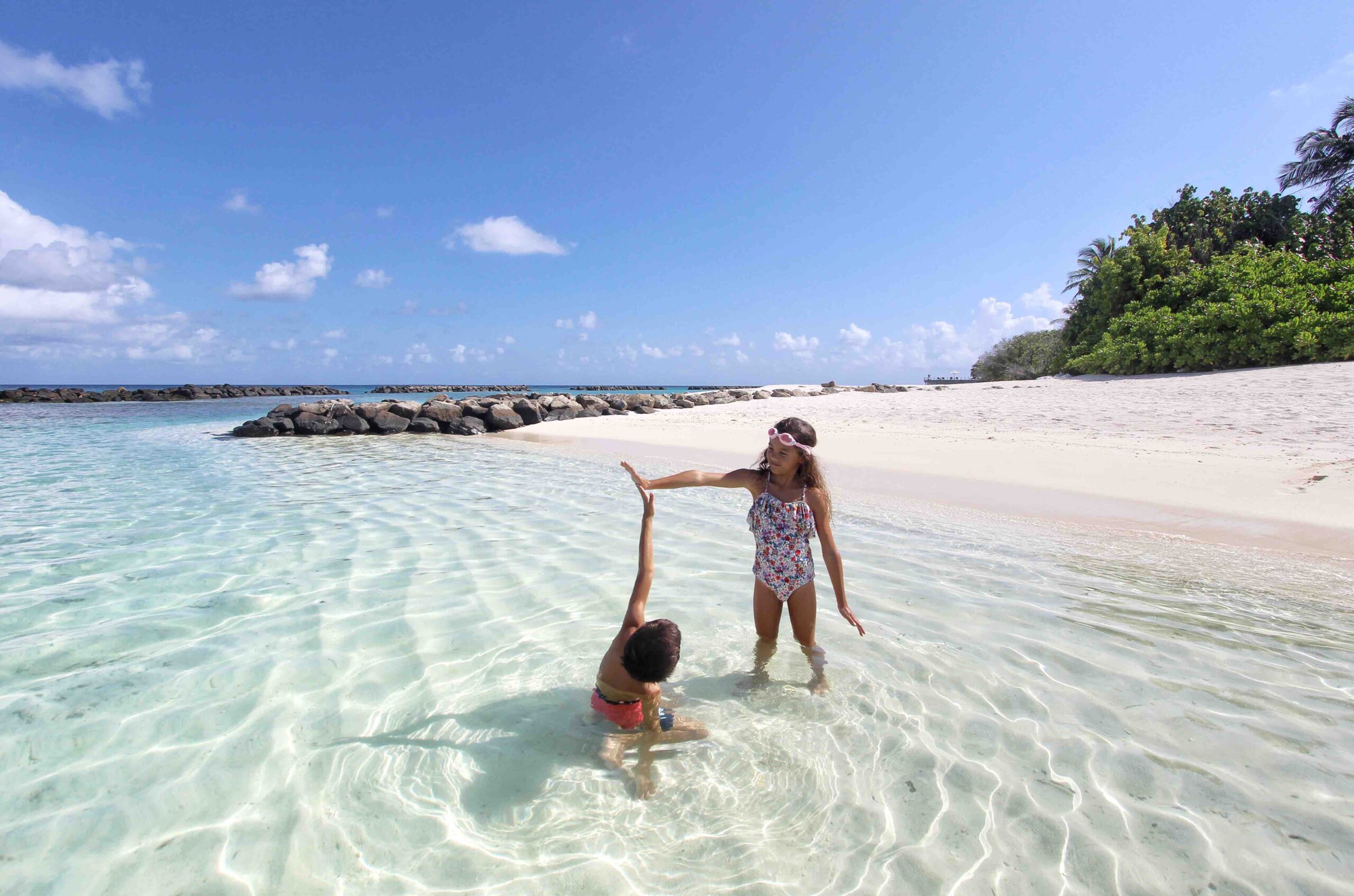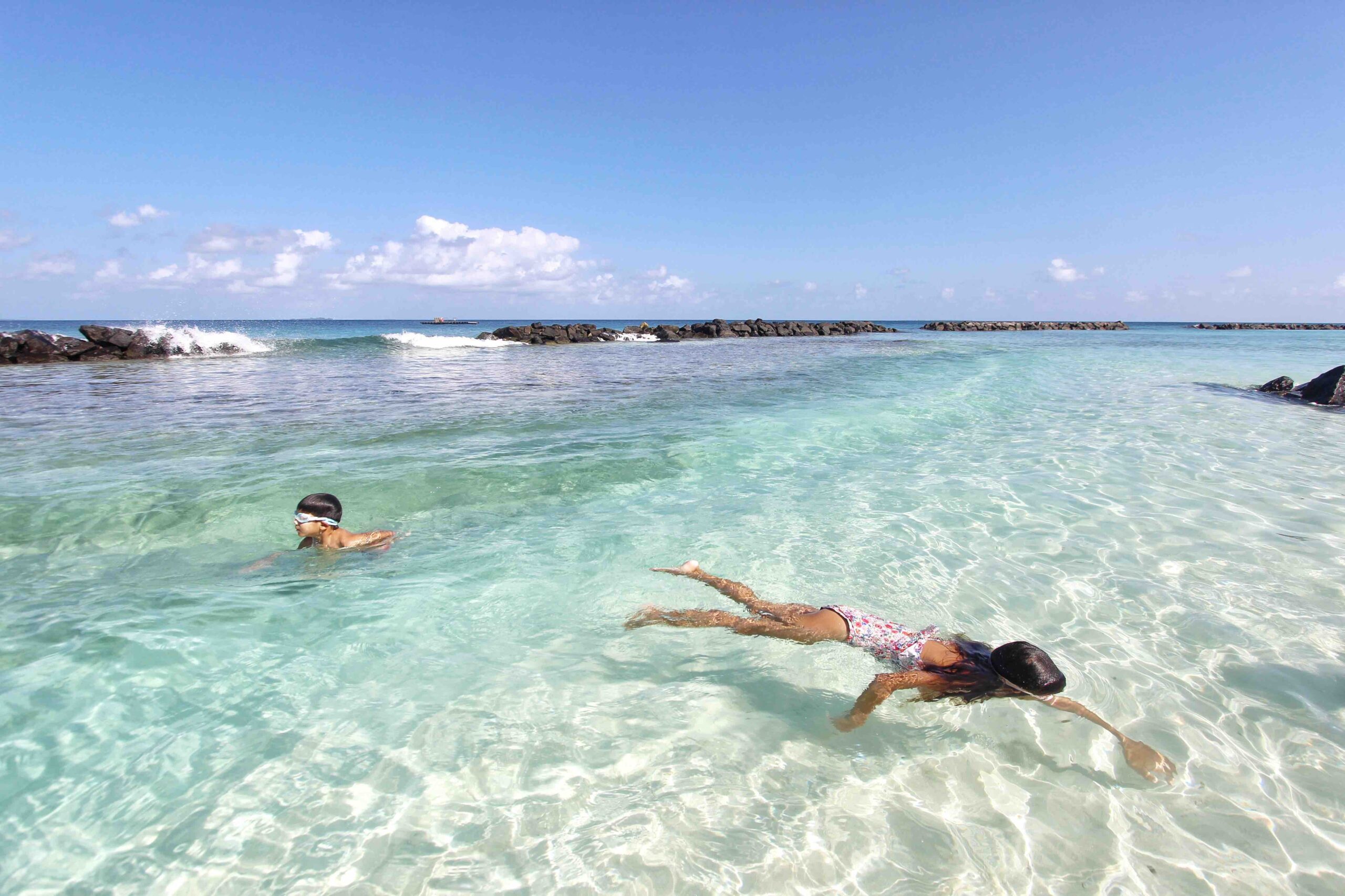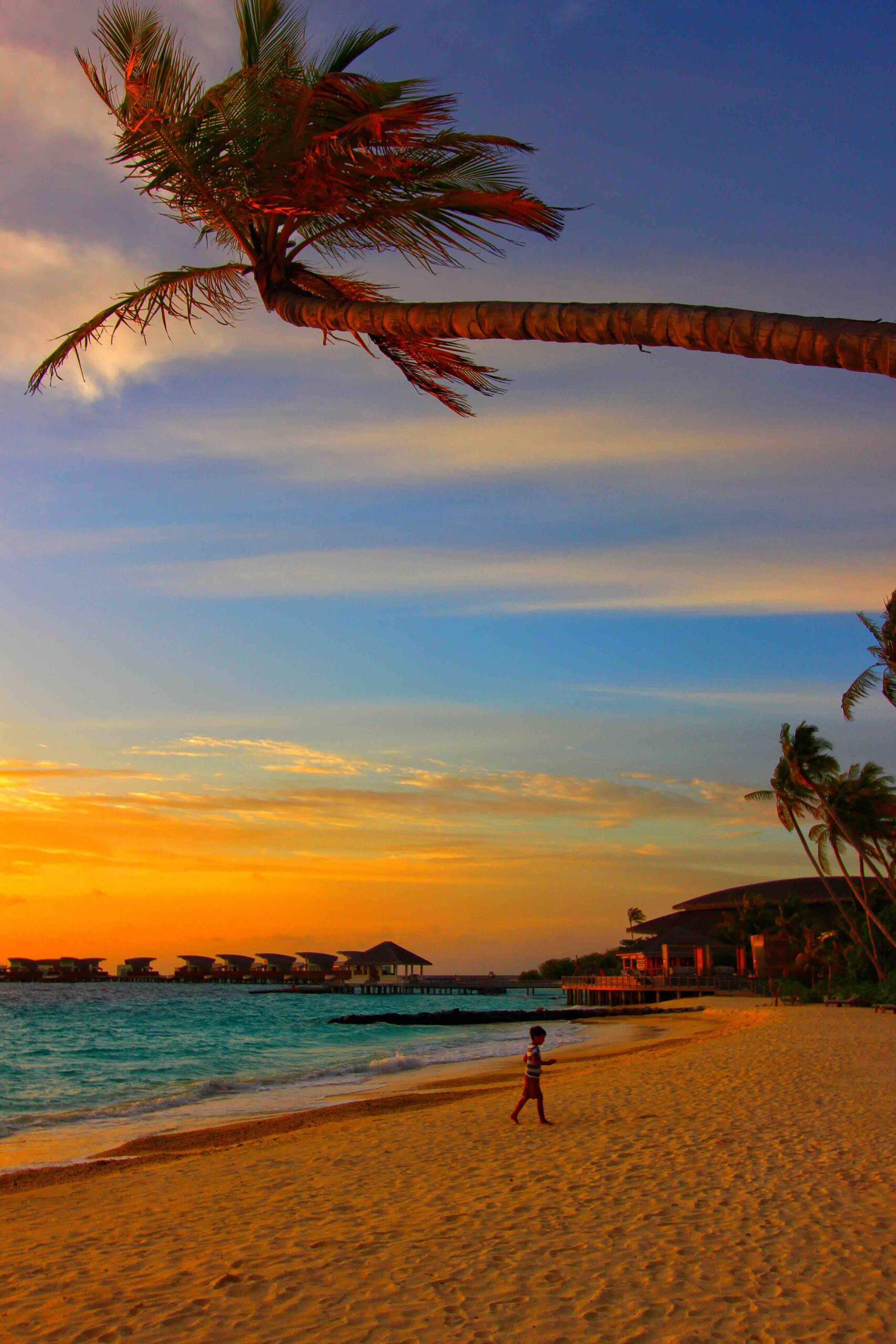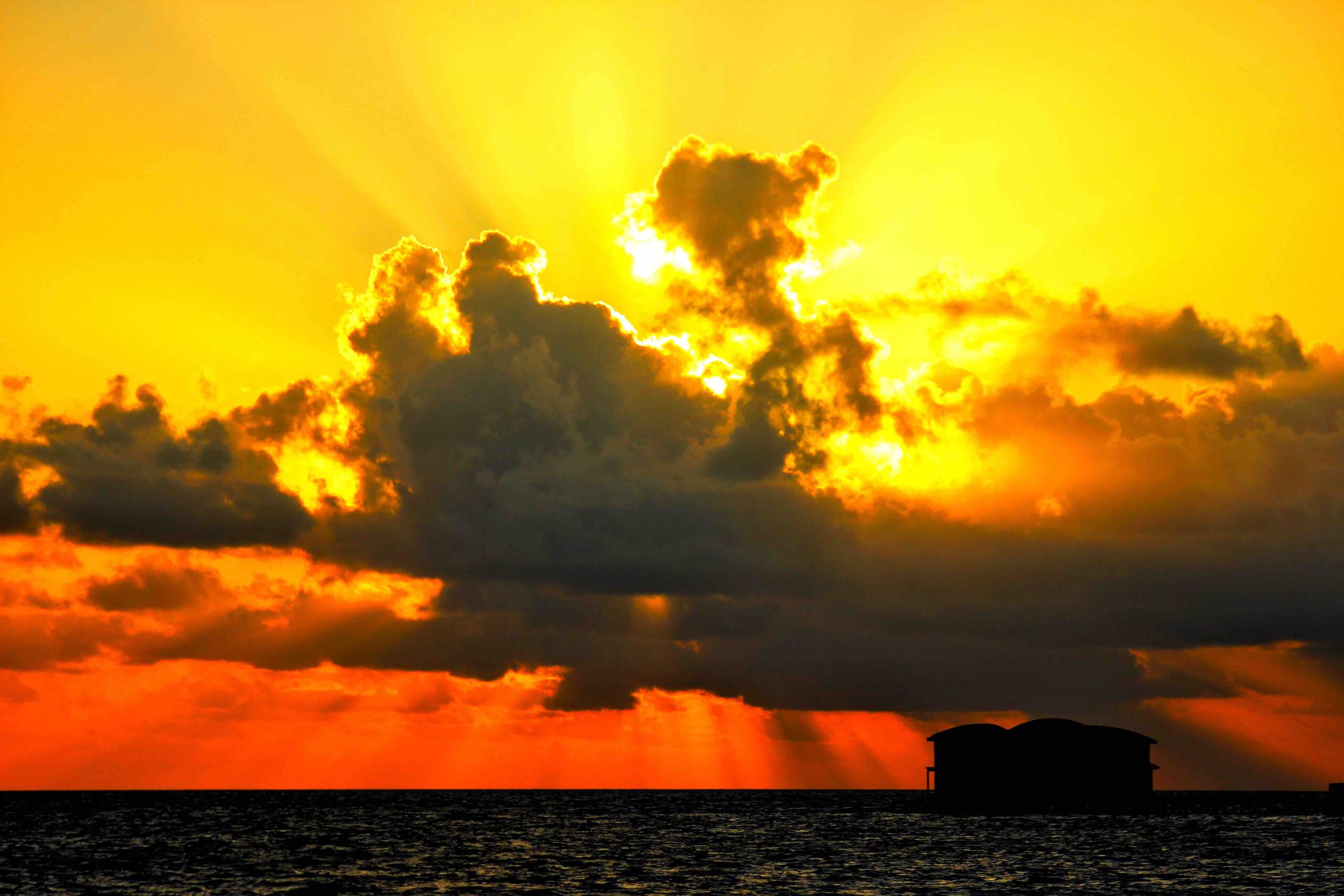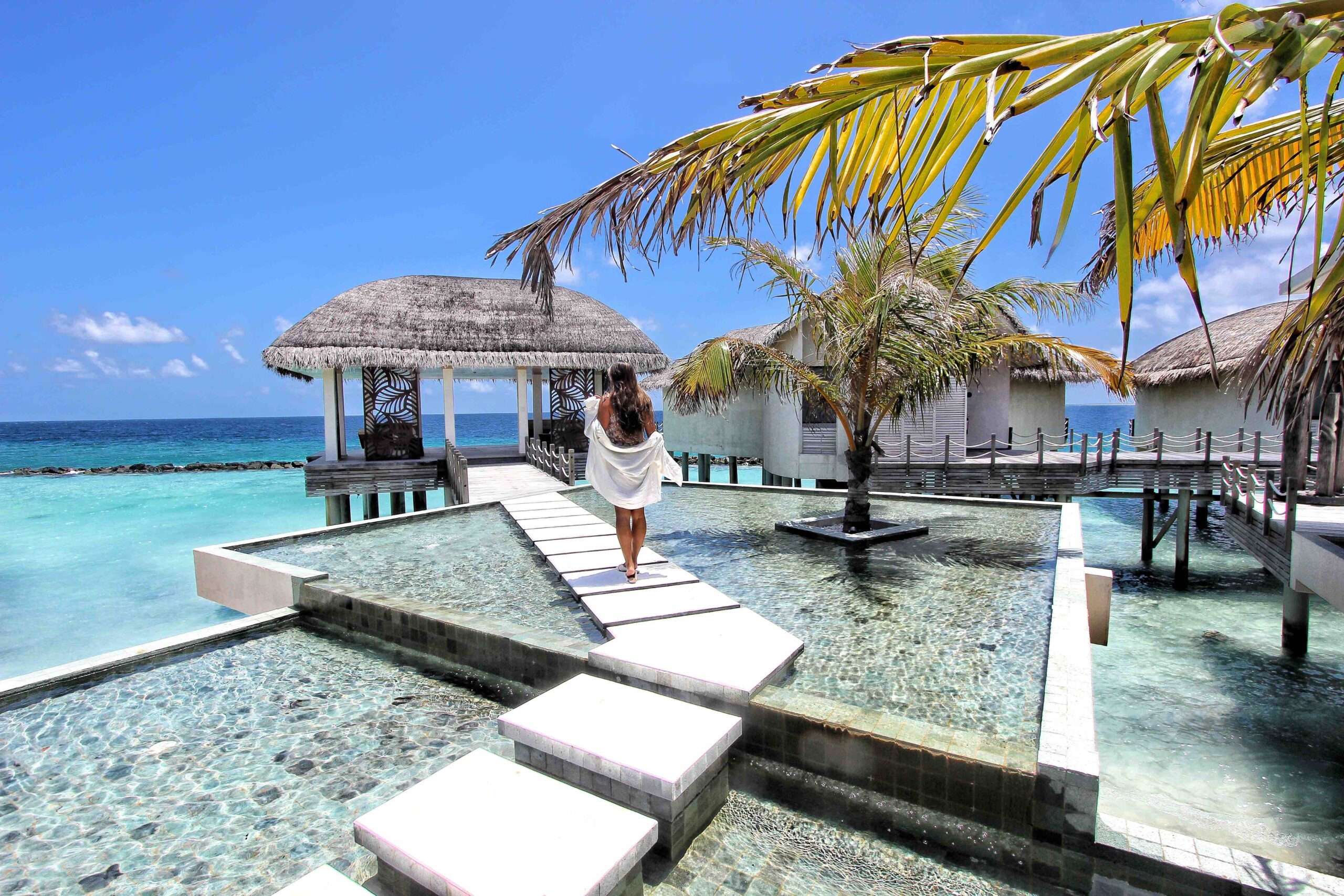 SPA BY JW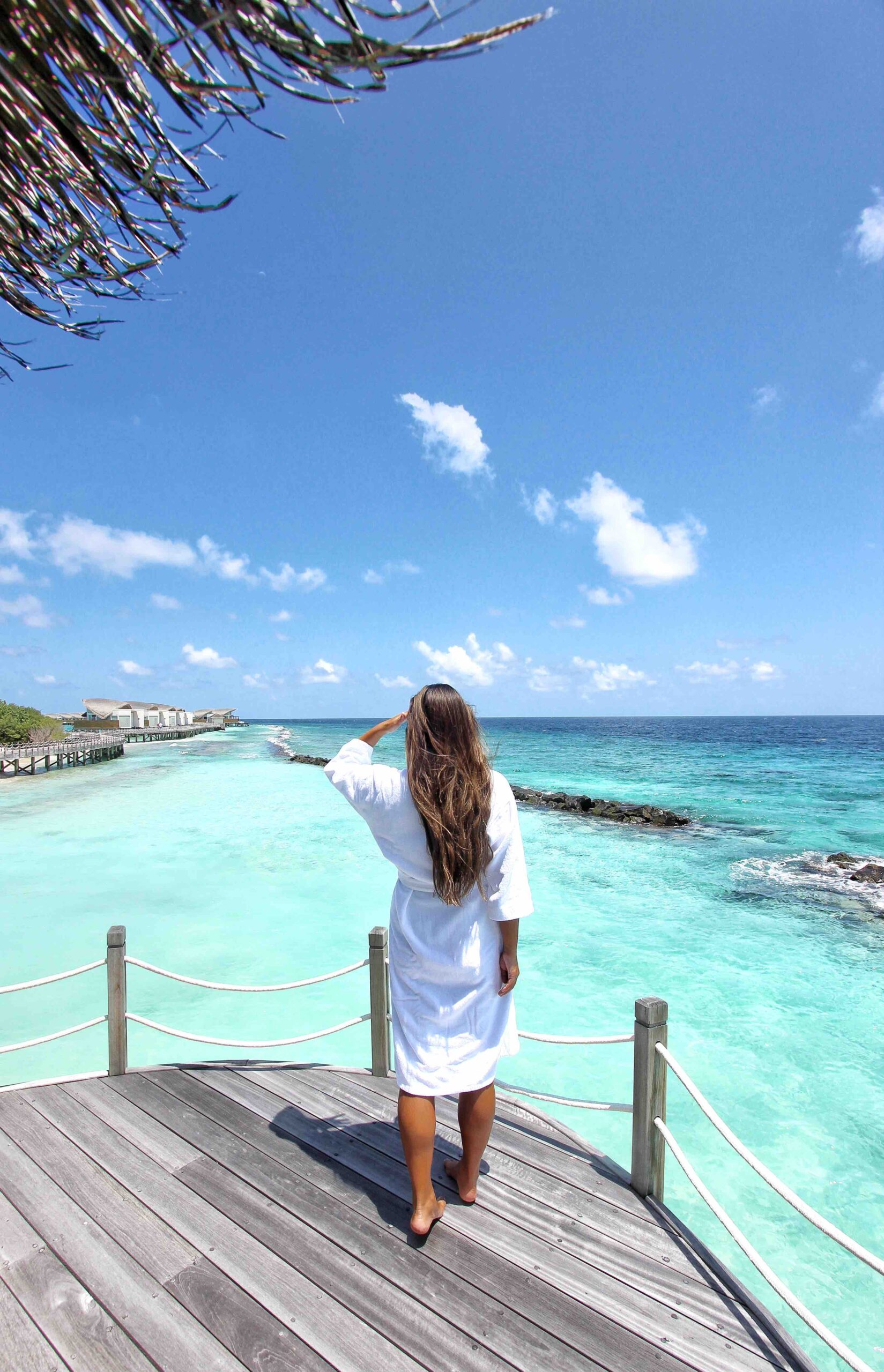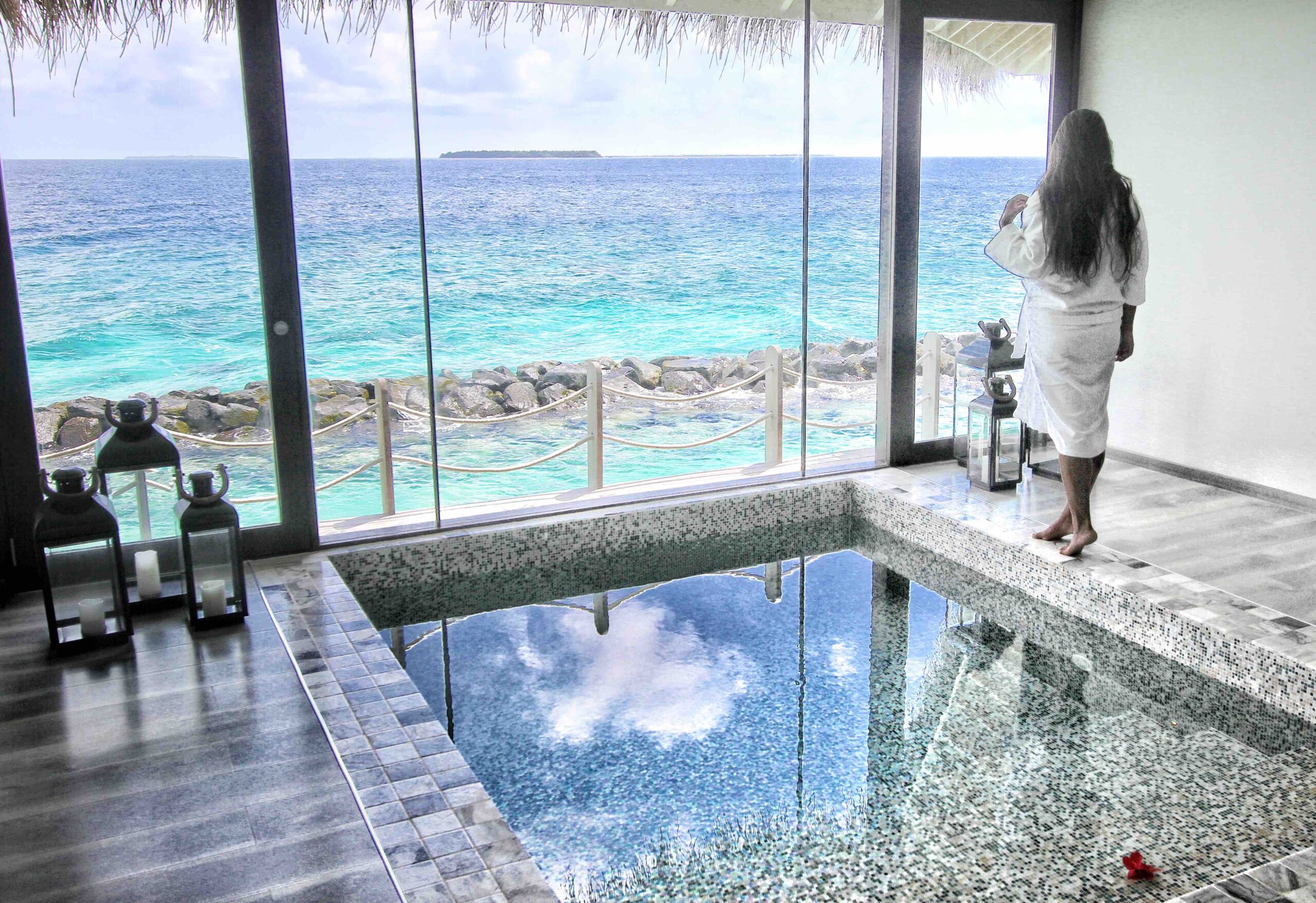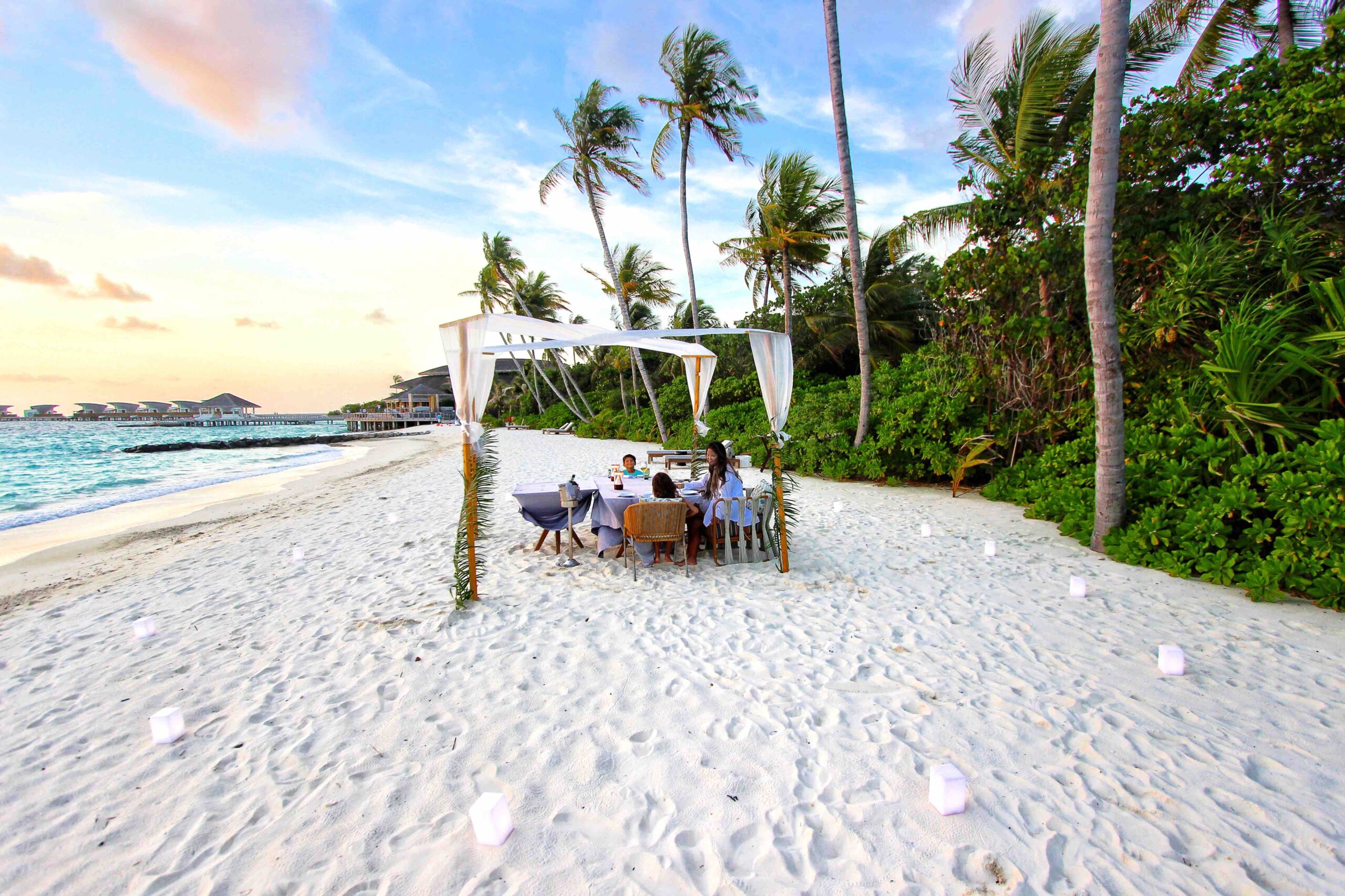 TRADITIONAL MALAAFAIY PRIVATE BEACH DINNER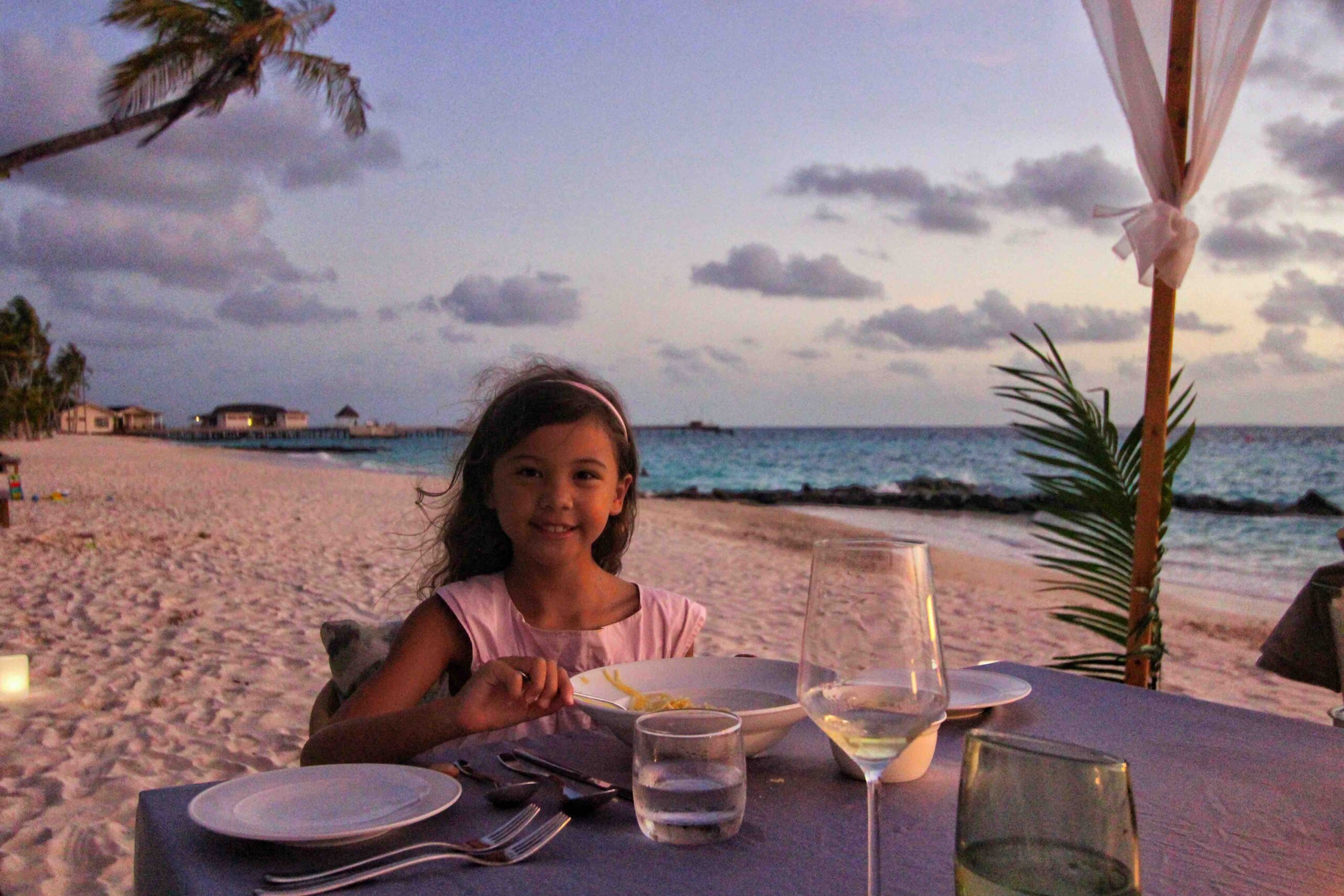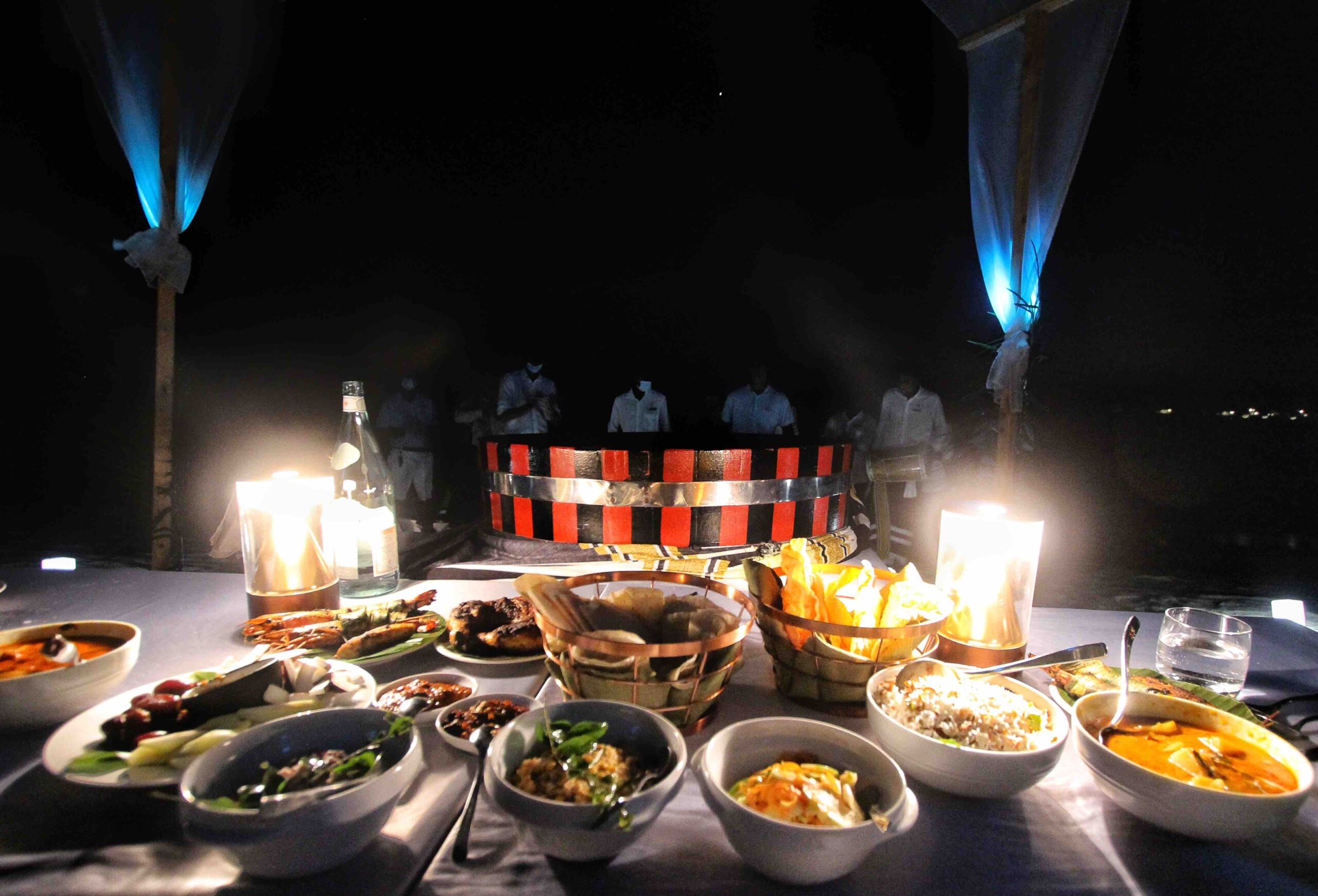 TRADITIONAL MALDIVIAN CUISINE WITH A MUSIC AND DANCE PERFORMANCE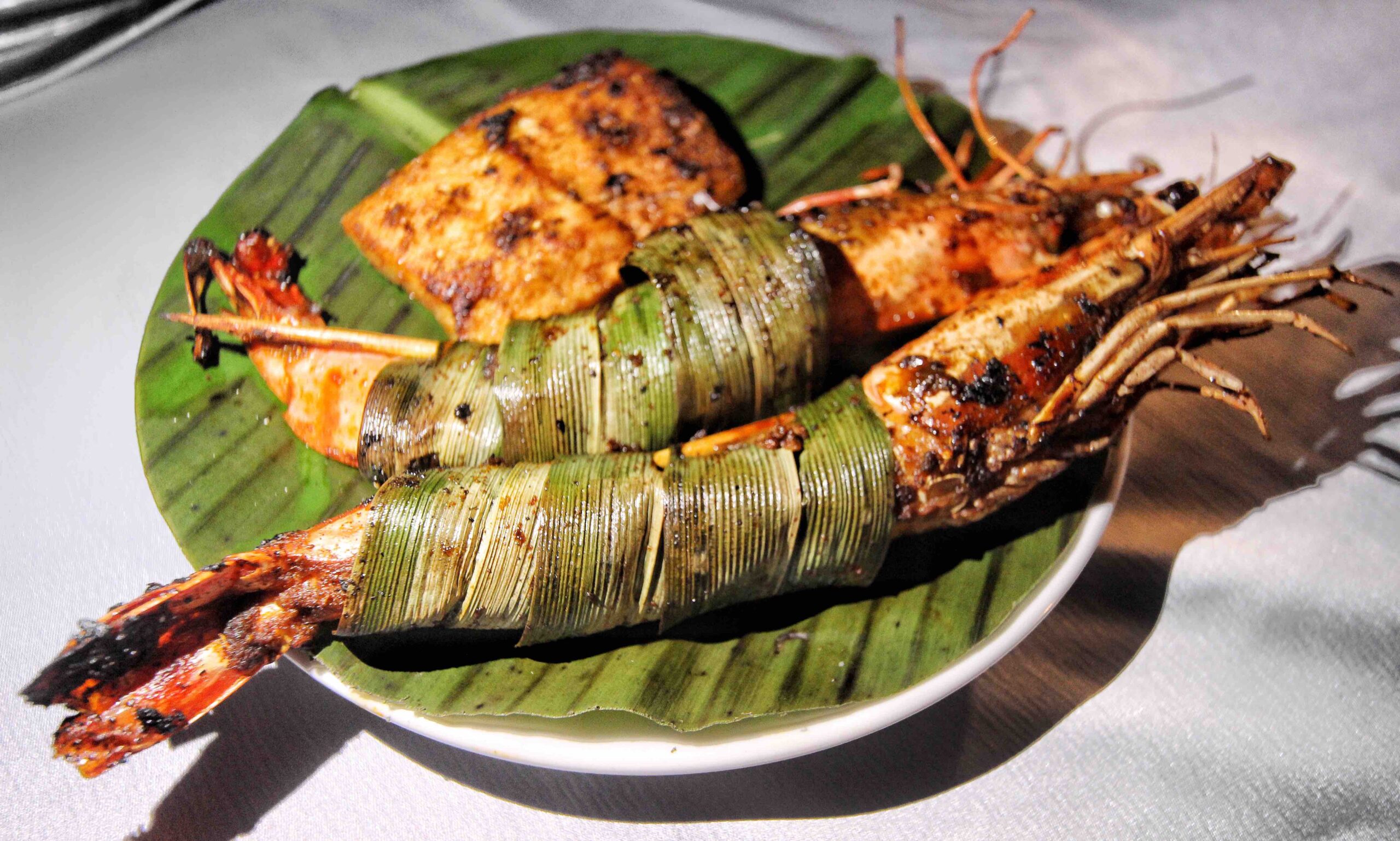 LOCAL MARINATED INDIAN OCEAN PRAWN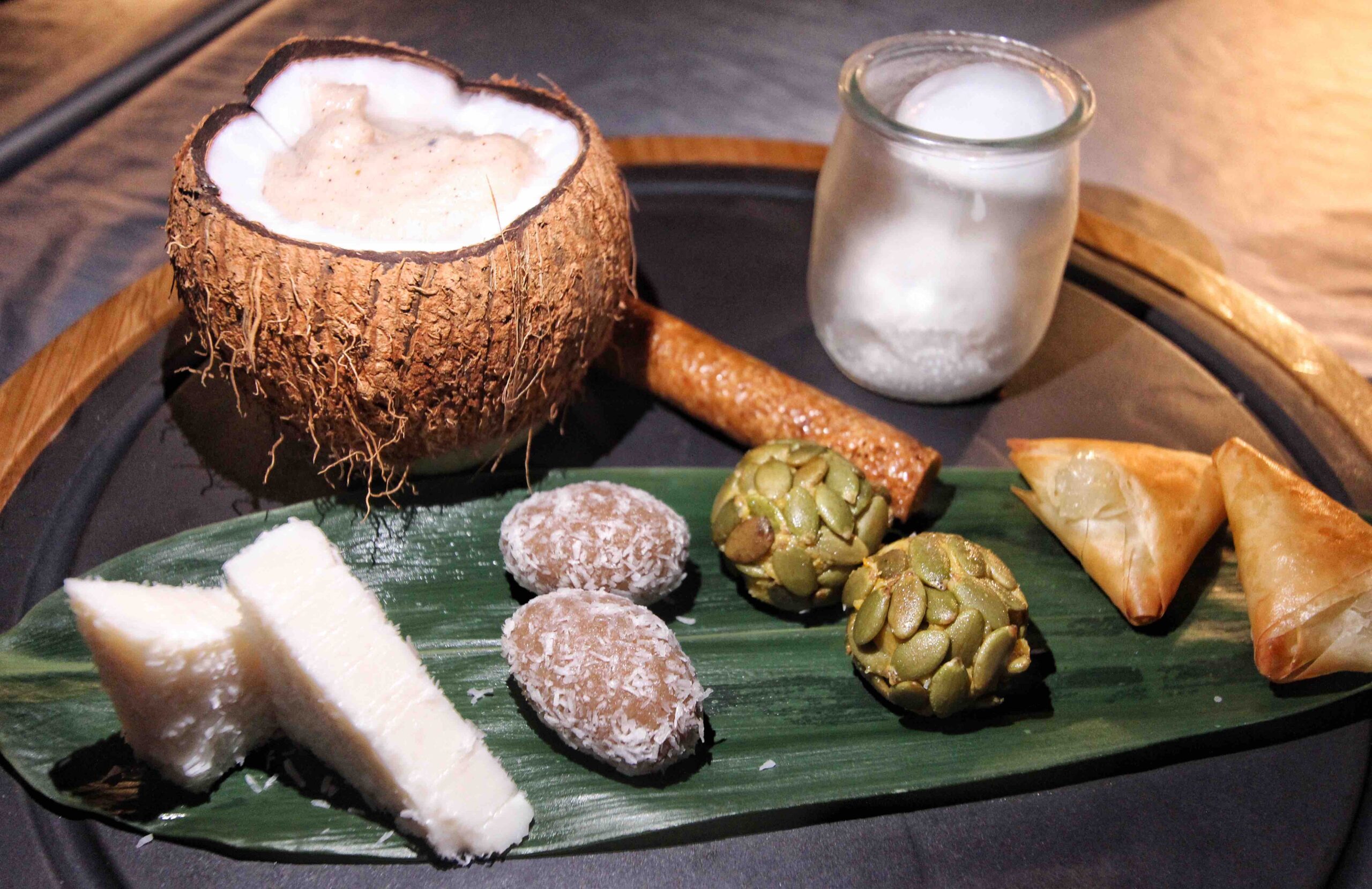 TRADITIONAL DESSERT PLATTER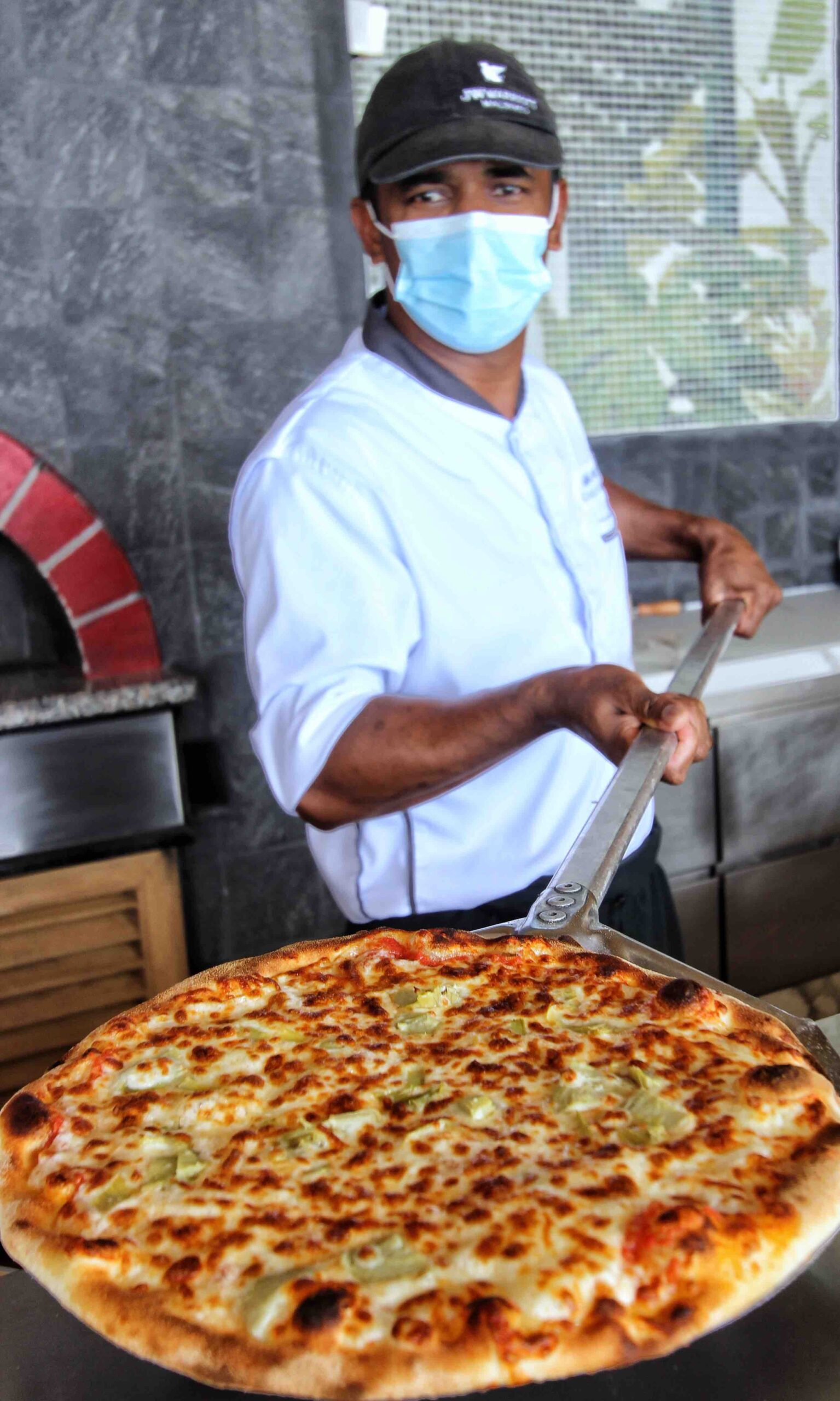 FRESHLY MADE PIZZA AT FIAMMA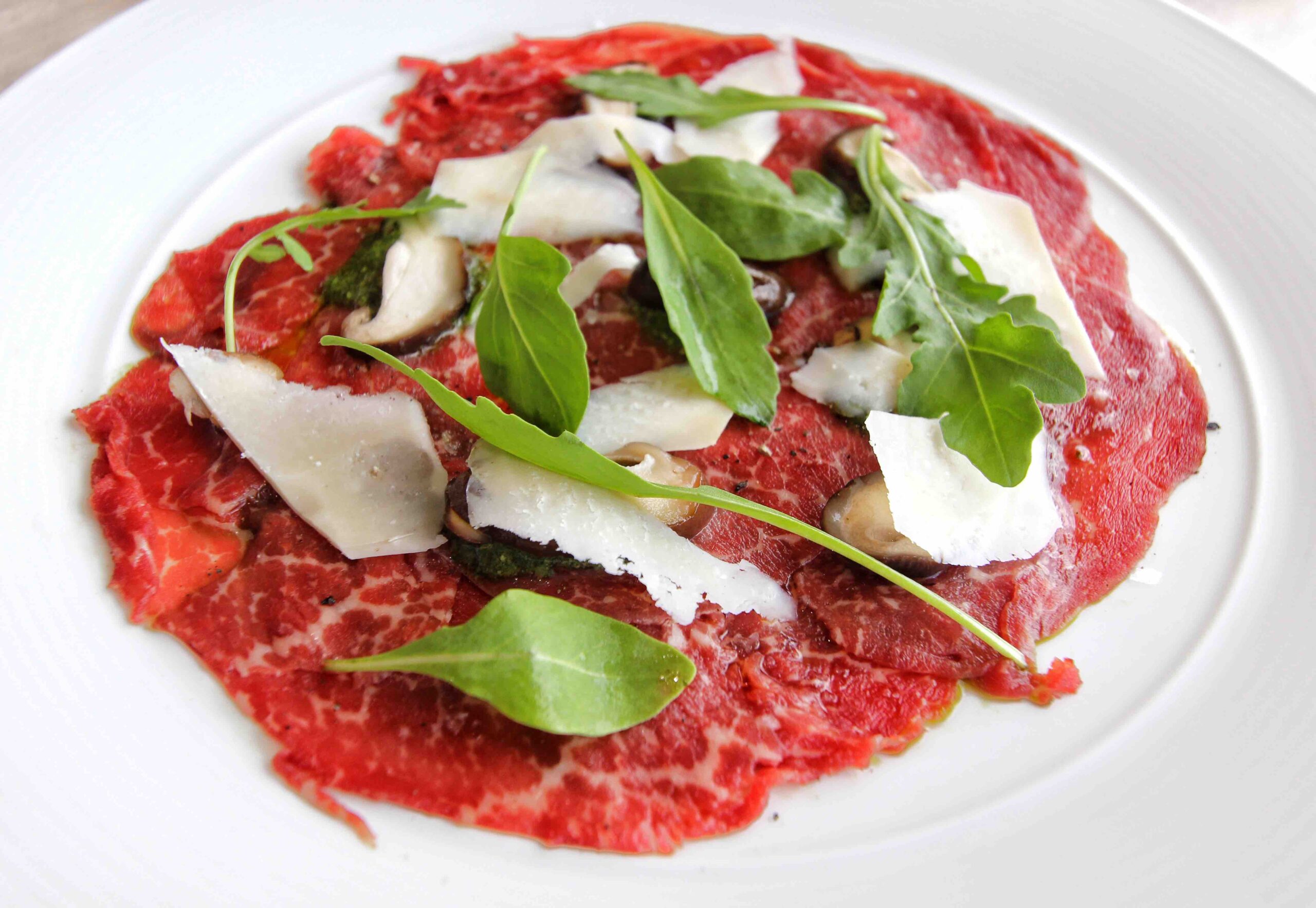 SEE OUR FULL FEATURE ON FIAMMA HERE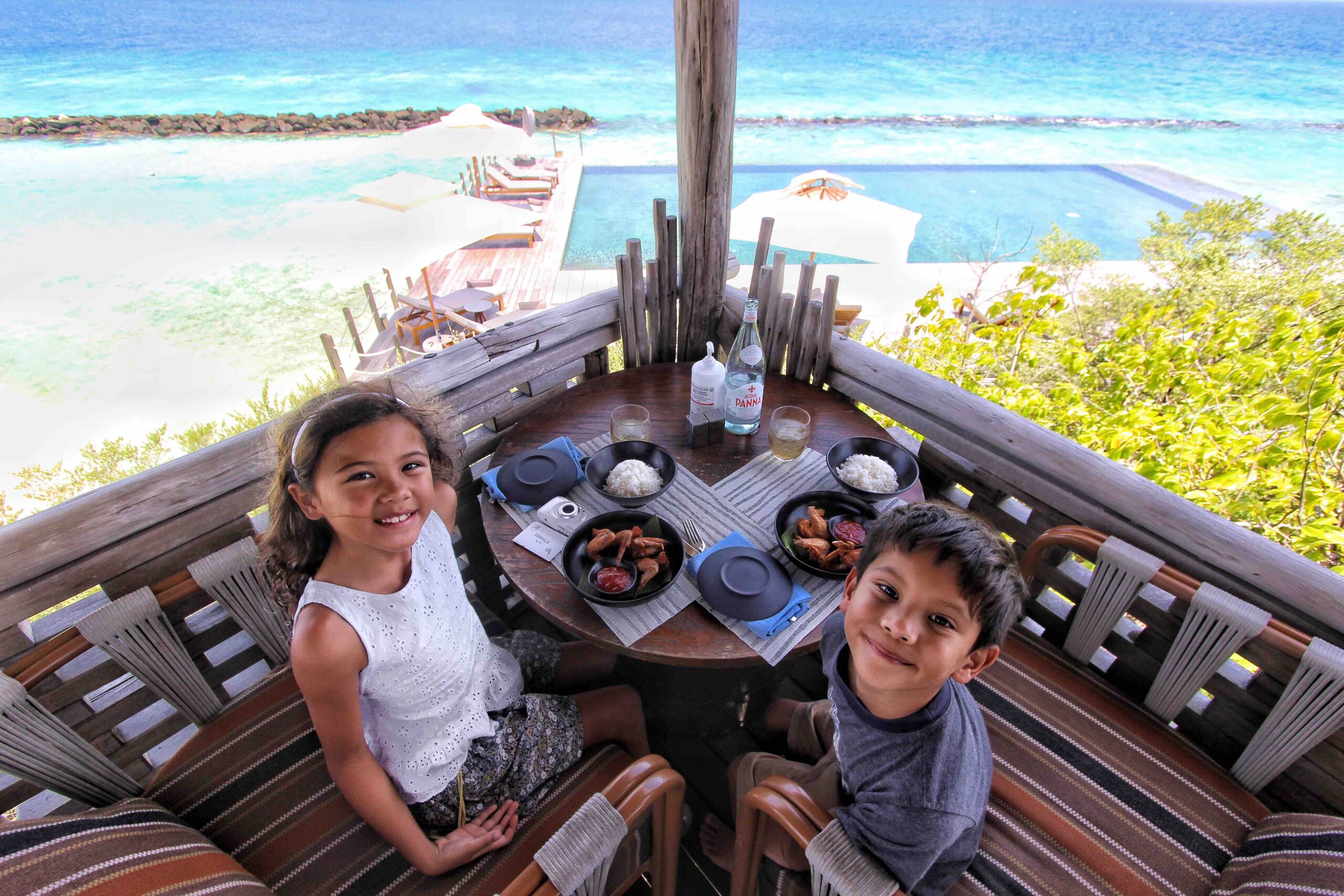 THAI FOOD WITH A VIEW AT KAASHI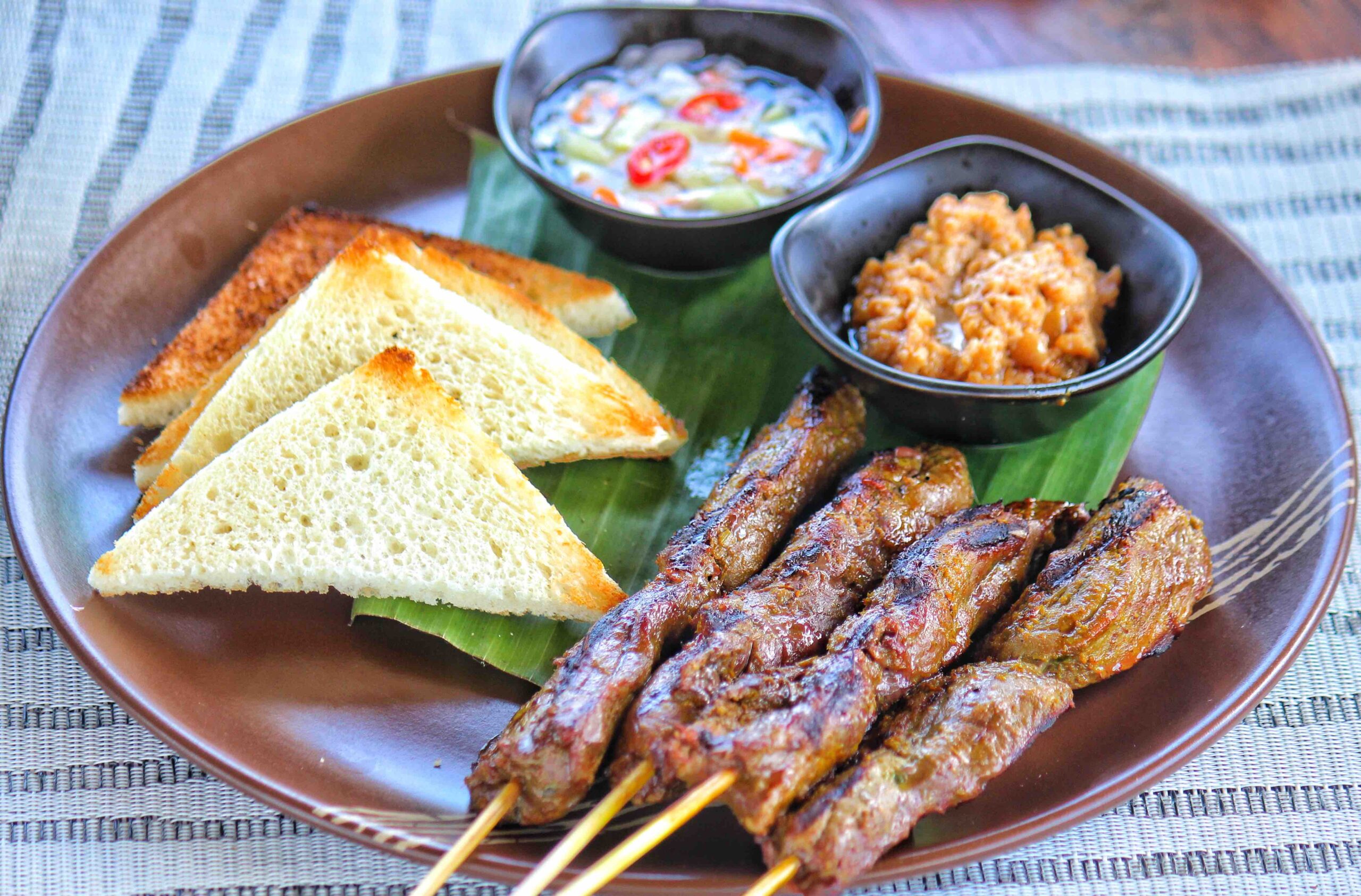 SEE OUR FULL FEATURE ON KAASHI HERE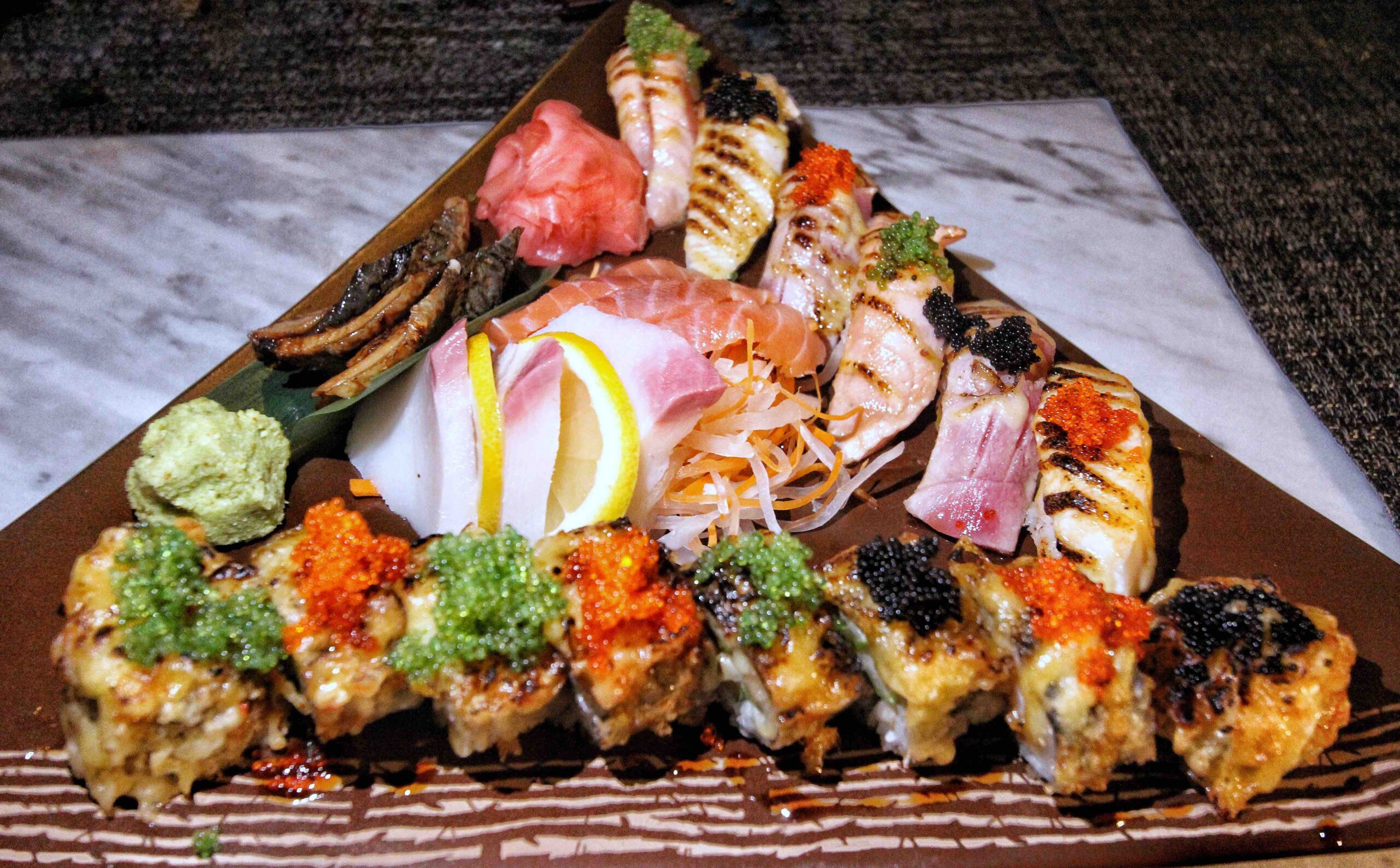 SUSHI PLATTER AT HASHI JAPANESE RESTAURANT
SEE OUR FULL FEATURE ON HASHI HERE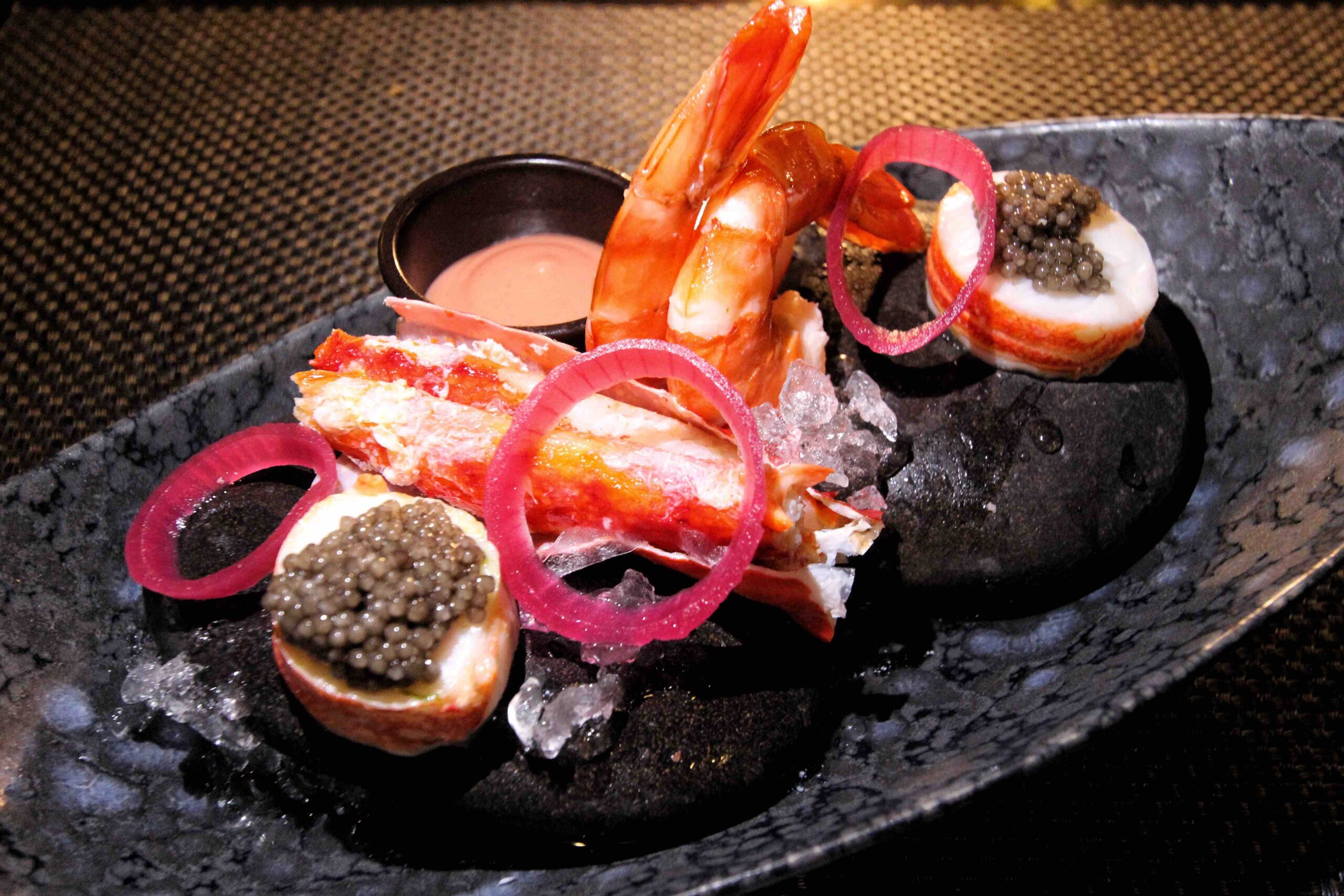 SEAFOOD COCKTAIL AT SHIO STEAKHOUSE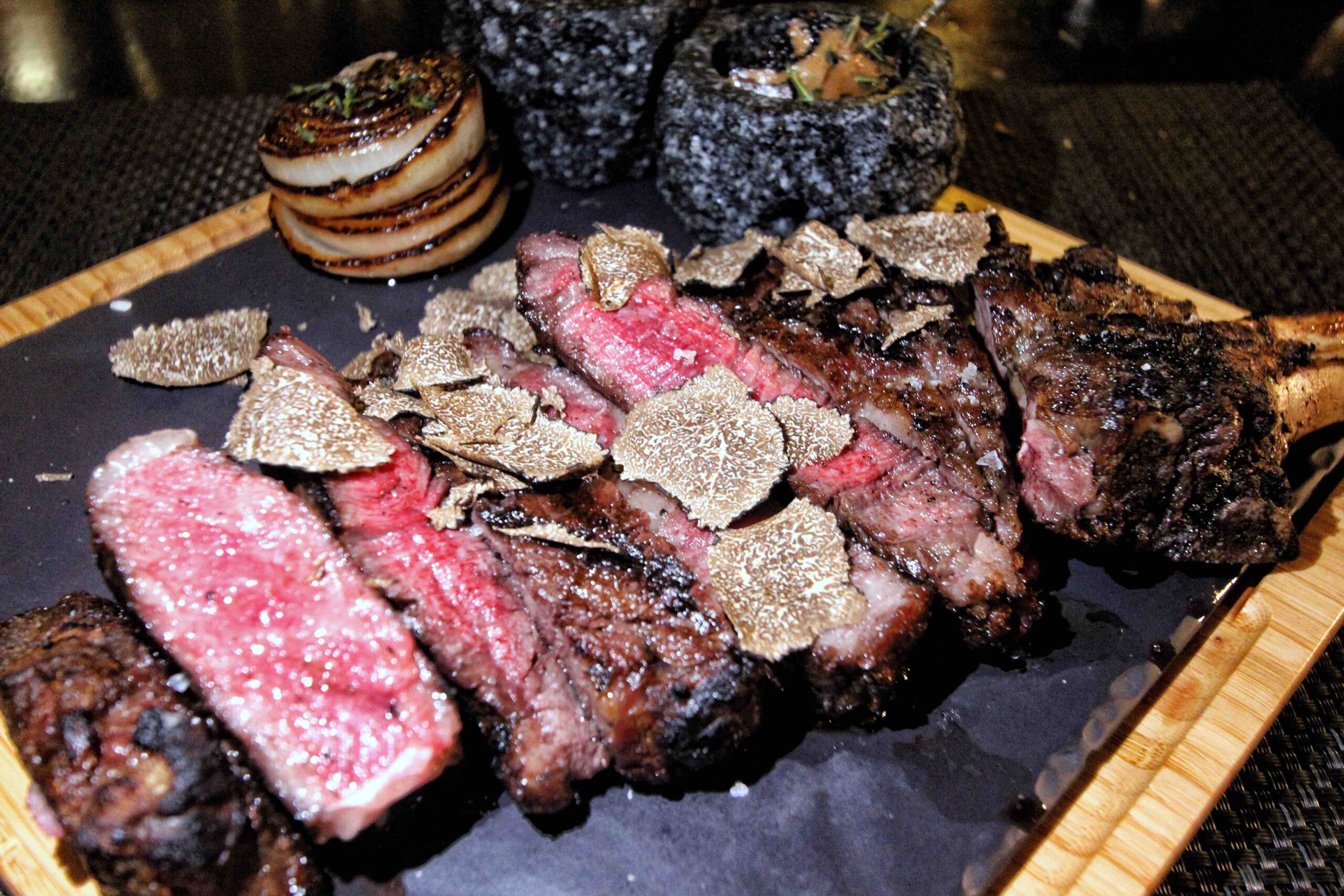 SEE OUR FULL FEATURE ON SHIO HERE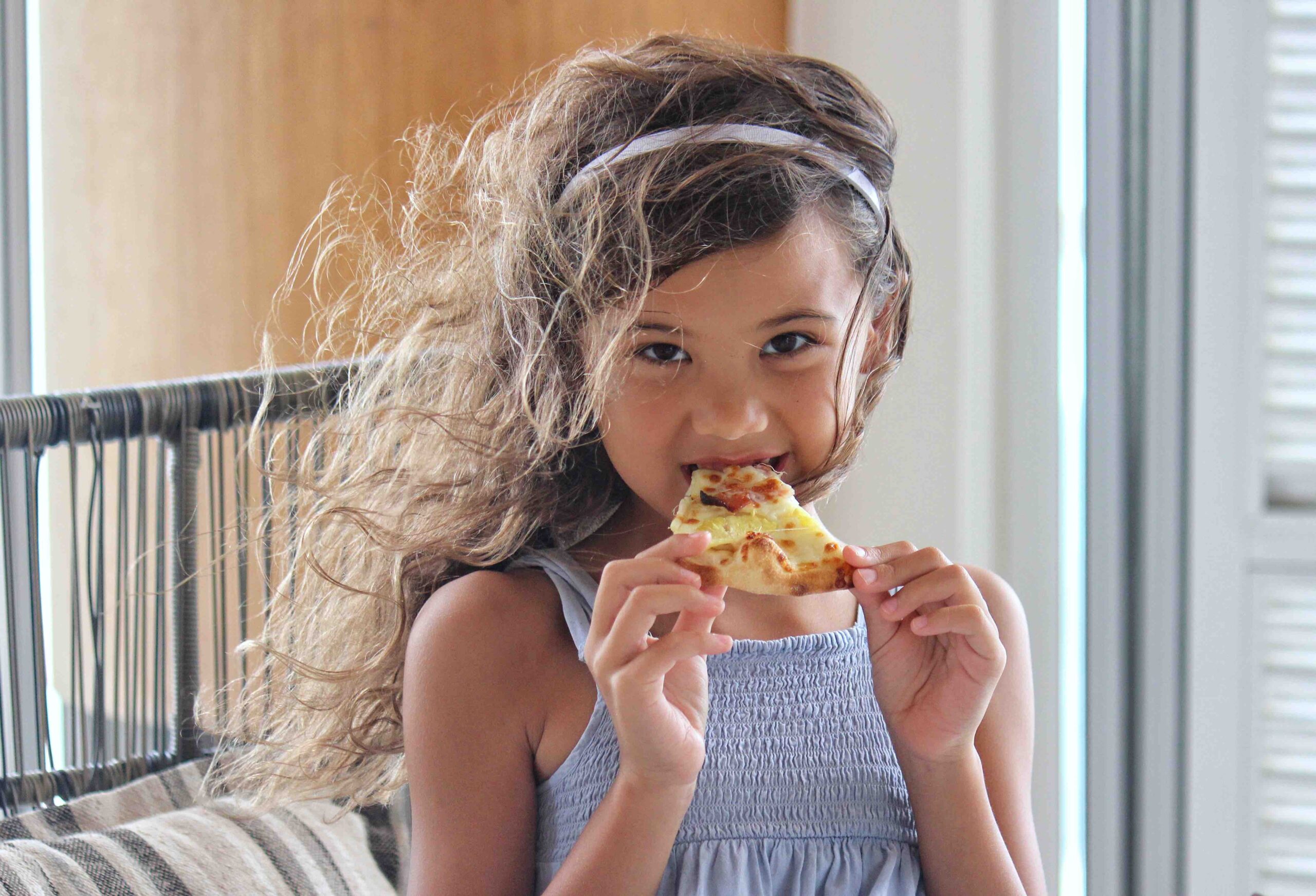 LUNCH AT AAILAA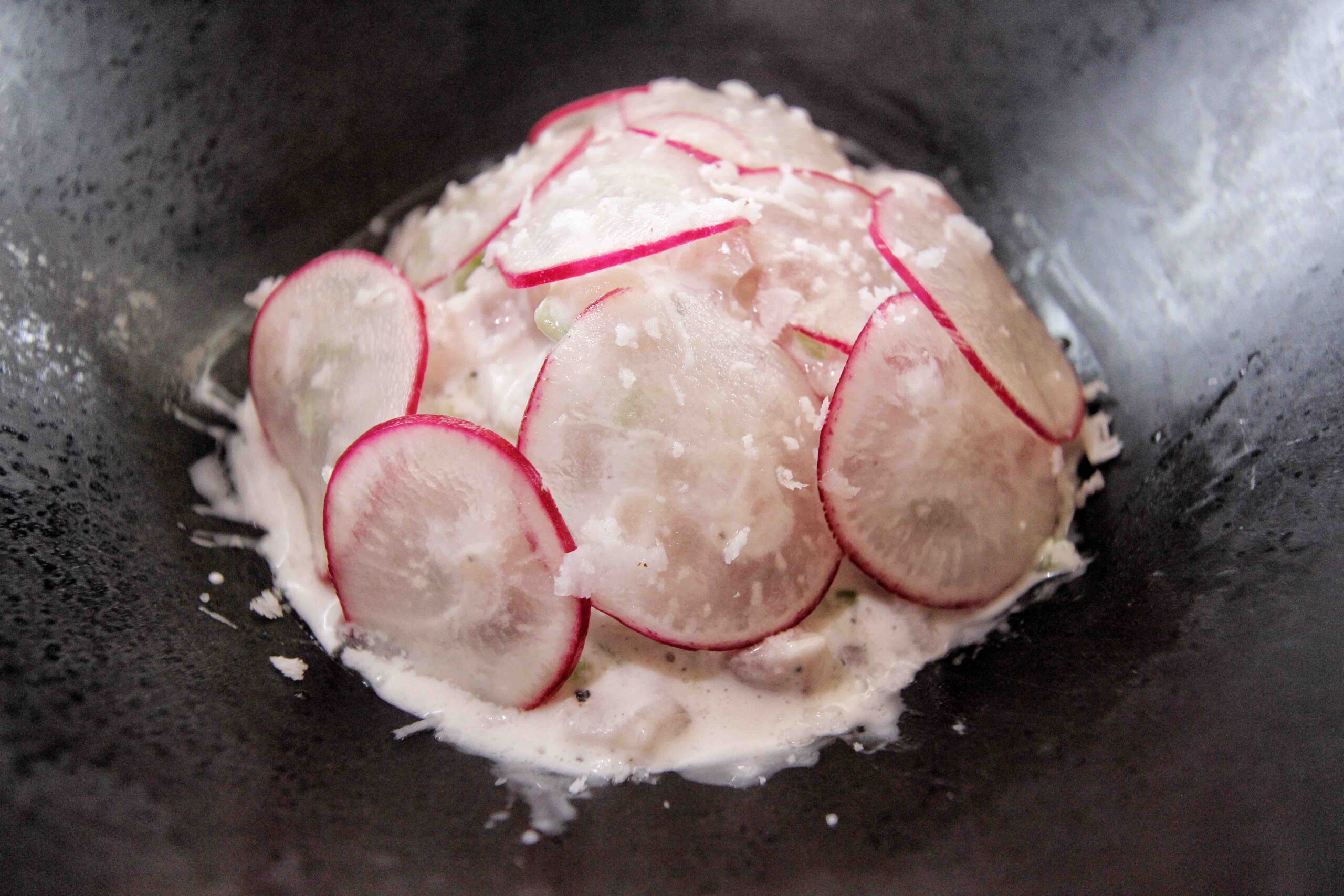 SEE OUR FULL FEATURE ON AAILAA HERE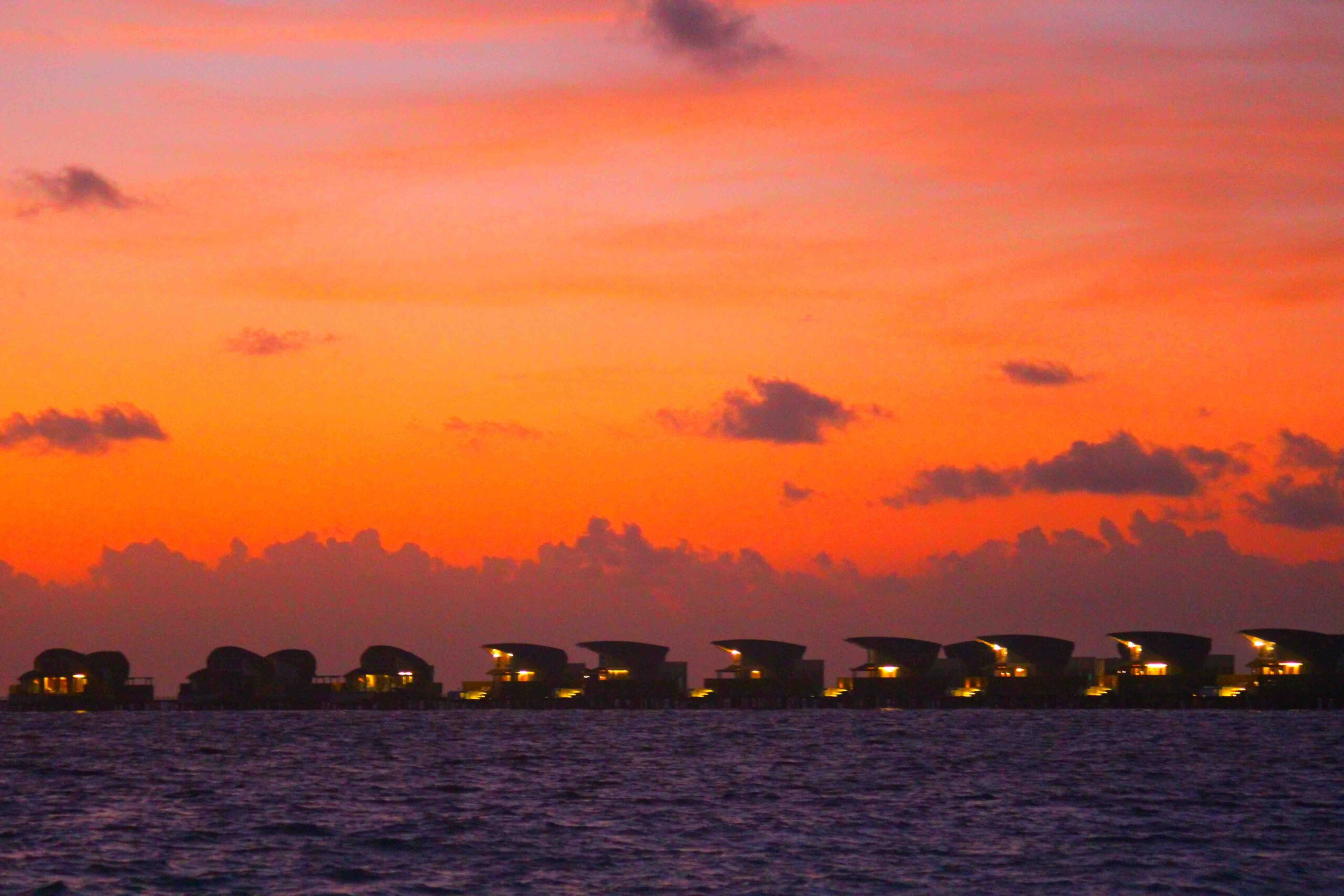 JW Marriott Maldives is a sprawling five star resort sitting on one of the country's most stunning islands. Boasting luxury overwater and beach villas, a plethora of dining destinations, and plenty of activities for the whole family you are sure to enjoy a truly luxurious stay when choosing this world class brand. As our seaplane arrived we were warmly greeted and quickly escorted to our stunning villa. Their Two Bedroom Duplex Beach Villa is one of the biggest we've seen in the Maldives and is perfect for those travelling with young children. The huge duplex space is comprised of two large en-suite bedrooms, plenty of indoor and outdoor living areas and even an upstairs lounge that could easily be converted to a third bedroom if you have a larger family. The refreshing private lagoon style pool led right onto the white sand beach where you are just steps from the crystal clear waters and a walk underneath the swaying palms.
Dining options are a true highlight of staying at JW Marriott with plenty of options for every occasion. Delve into authentic Japanese fare at Hashi or an unforgettable porterhouse steak for two at Shio Steakhouse. Families will love the wood fired pizzas and poolside dining at Fiamma, classic Thai cuisine in a treehouse at Kaashi, and all day dining throughout your stay Aailaa . We also loved having a private Maldivian beach dinner set right in front of our villa which gave us the opportunity to sample the local cuisine and even dance alongside a cultural performance.
We were spoilt for things to do throughout our stay from interactive water sports and yoga to indulgent couples' massages at the picturesque overwater spa. The children spent most of their days at the Little Griffin's Kids Club where they were able to join in a schedule of activities that changed daily. There were ample opportunities to snorkel or just lounge beside one of the many pools at the resort and if you're looking for a quiet escape they even have an over 18's infinity pool where you can indulge in a cocktail and enjoy the weather and view.
JW Marriott always go above and beyond with hospitality and their Maldives location is no different. From impeccable service to only the finest high quality dining options, and modern and stylish design you won't be disappointed when choosing them for your unforgettable family vacation.
www.marriott.com/hotels/travel/jw-marriott-maldives-resort-and-spa
Van'gaaru Island Shaviyani Atoll, 40880
+960 654 6666