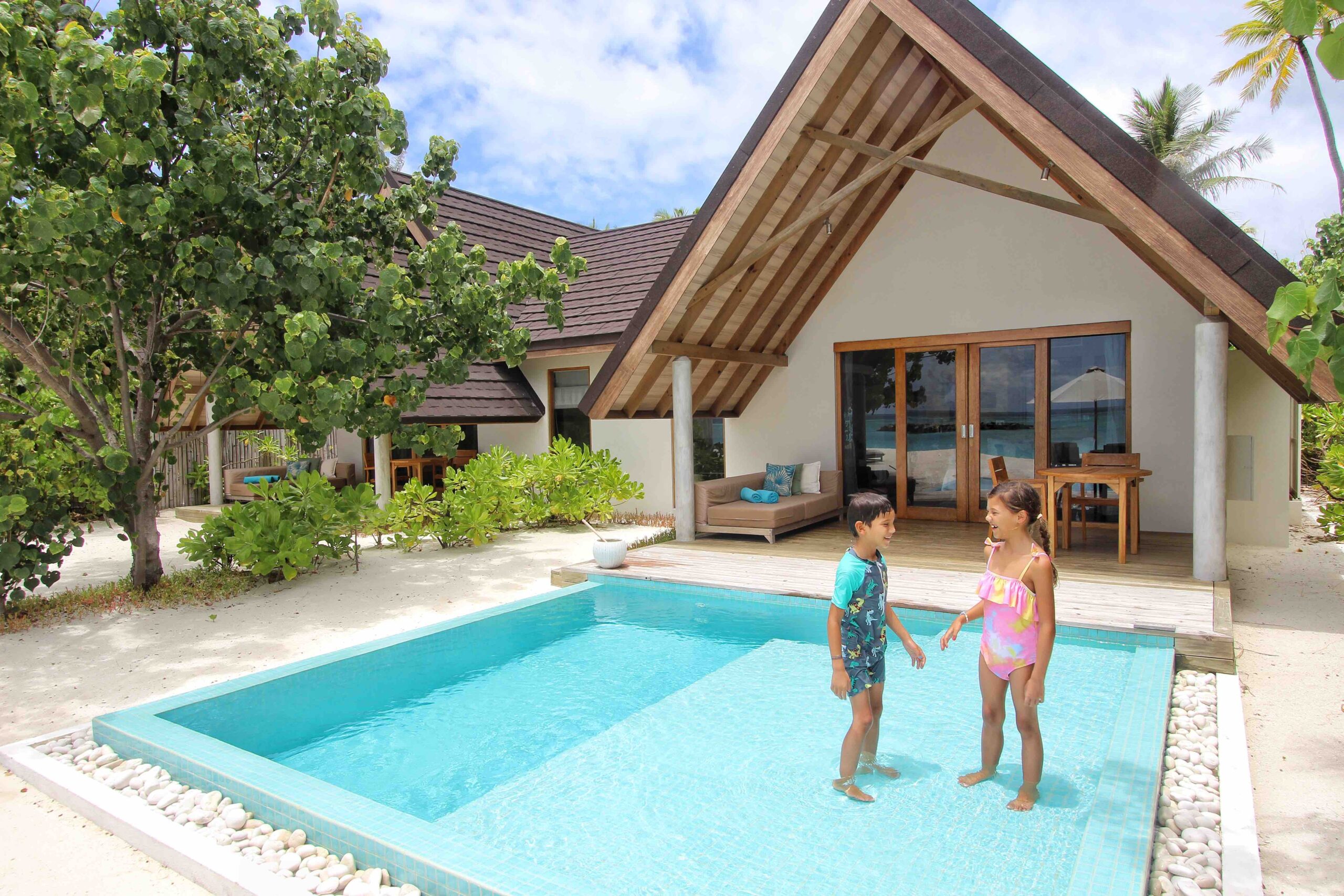 FAMILY TWO BEDOOM DUPLEX POOL BEACH VILLA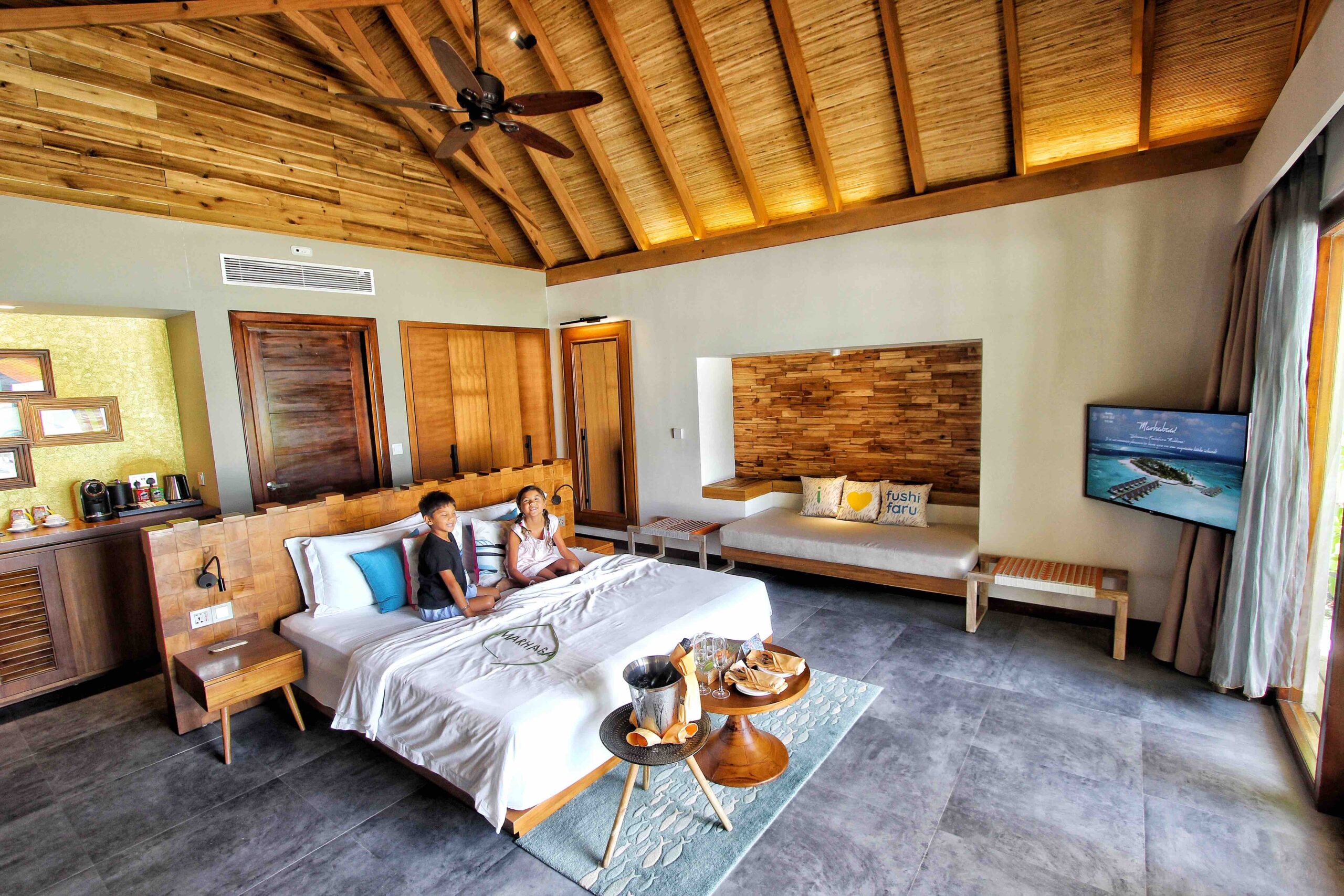 ONE OF THE BEDROOMS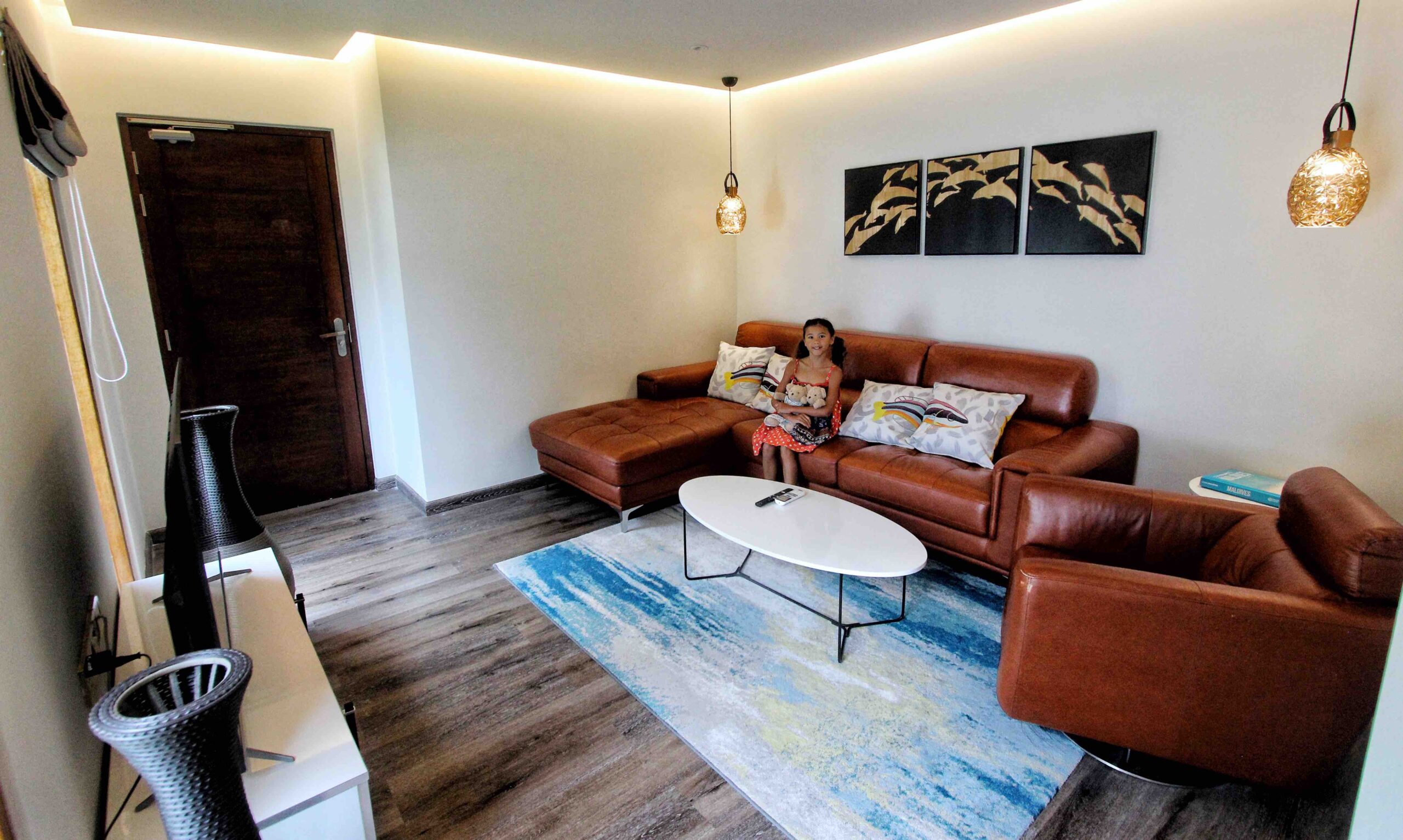 LIVING ROOM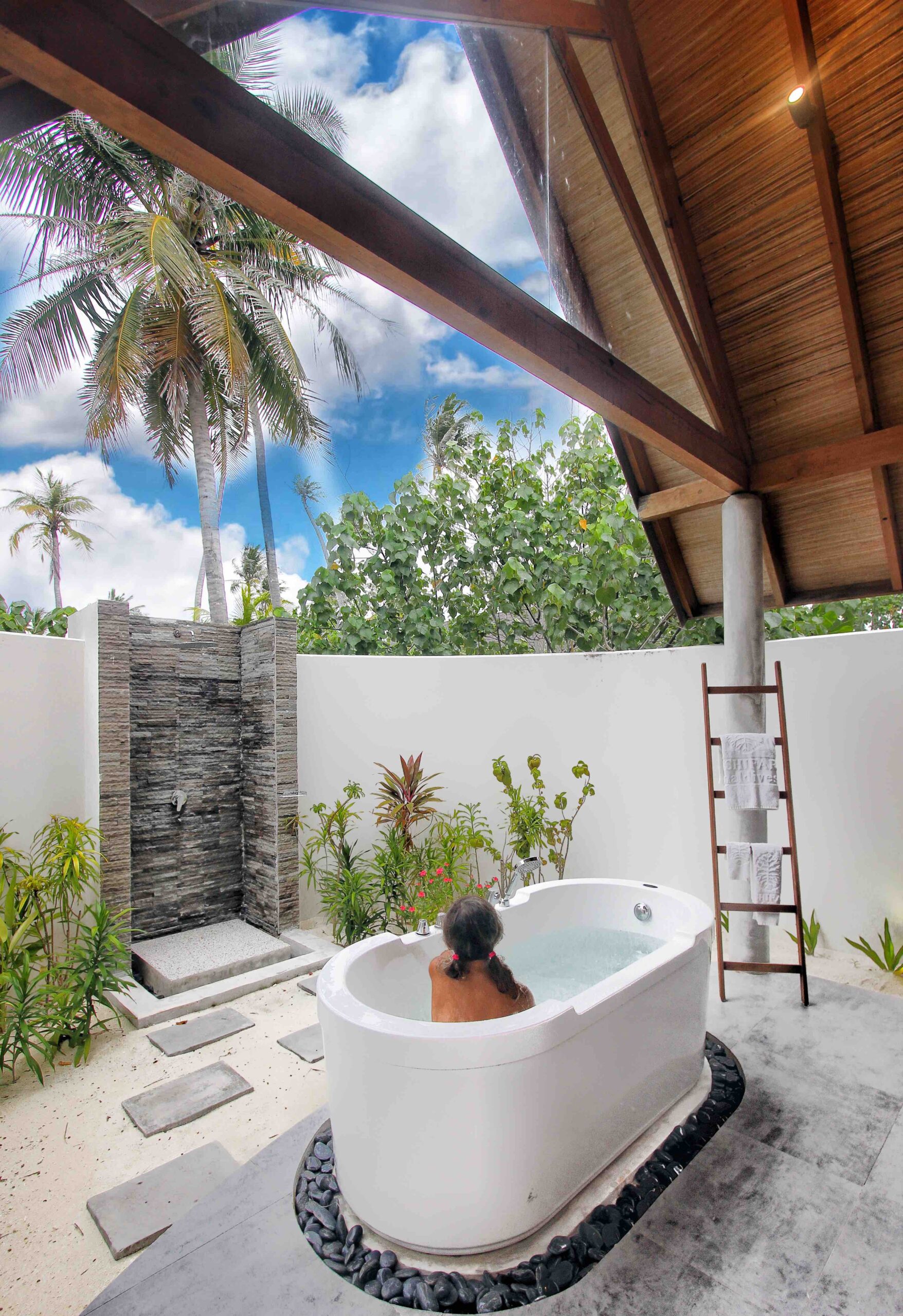 OUTDOOR BATH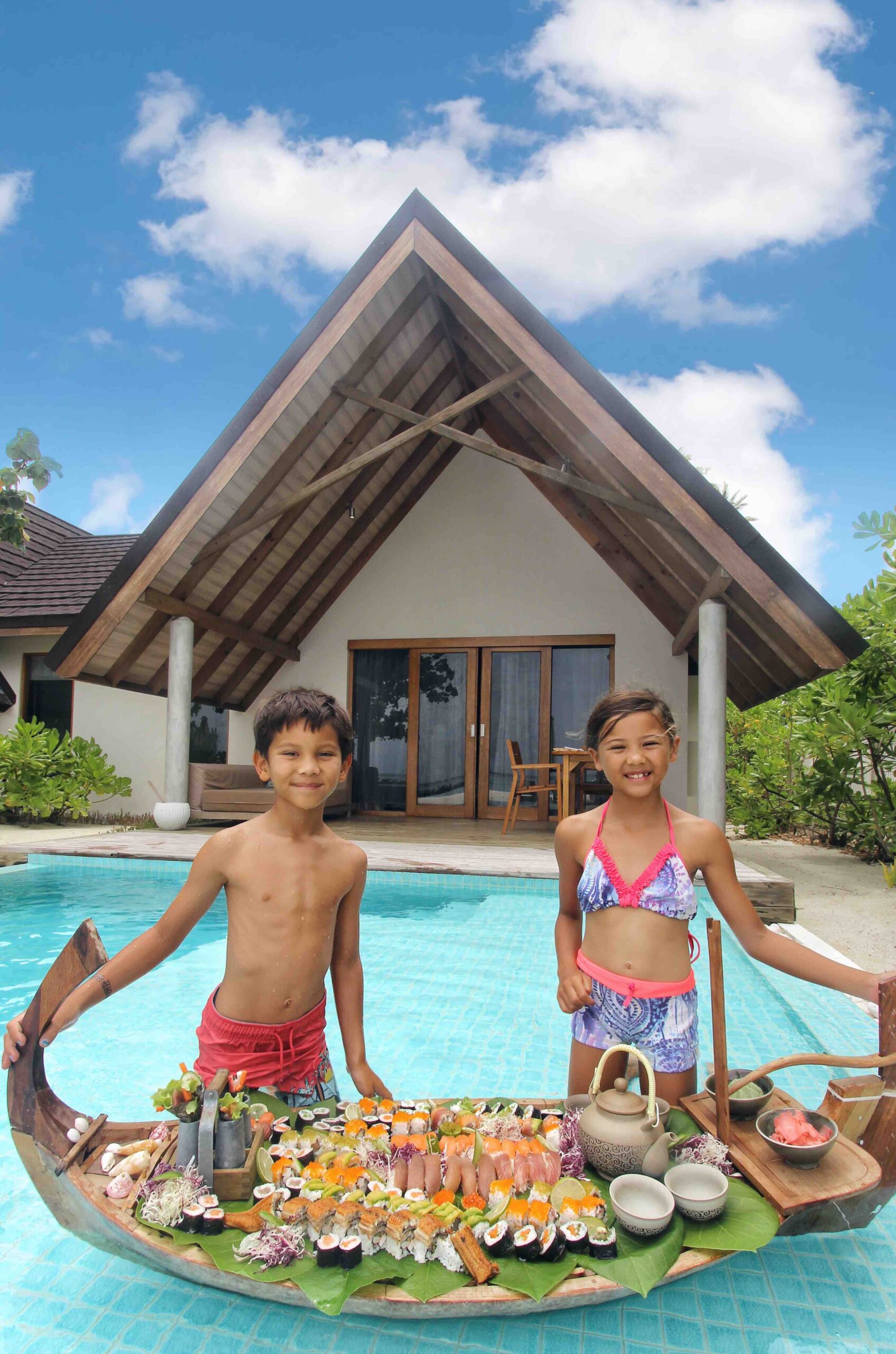 FLOATING SUSHI IN YOUR PRIVATE POOL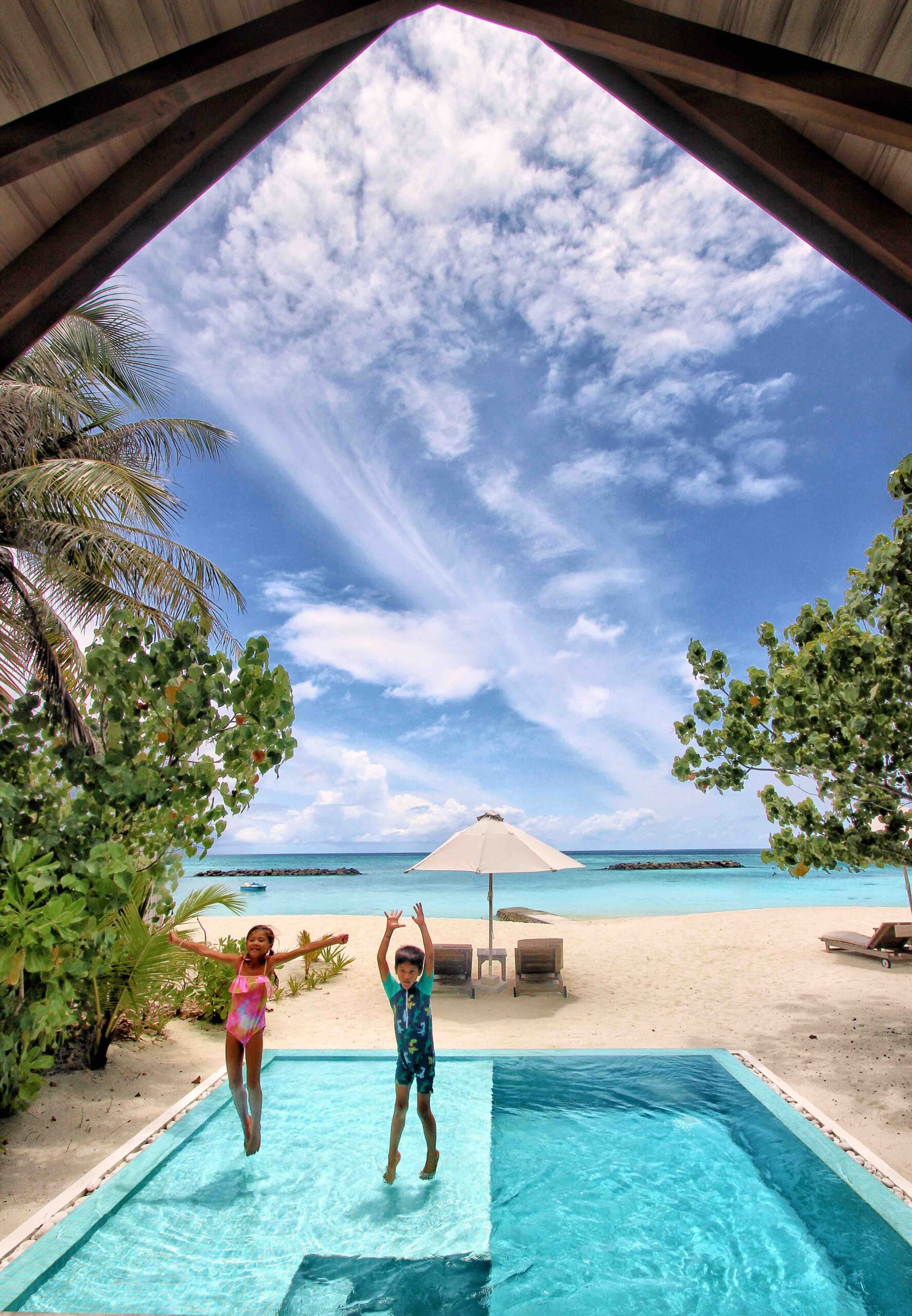 PRIVATE POOL LEADS TO THE BEACH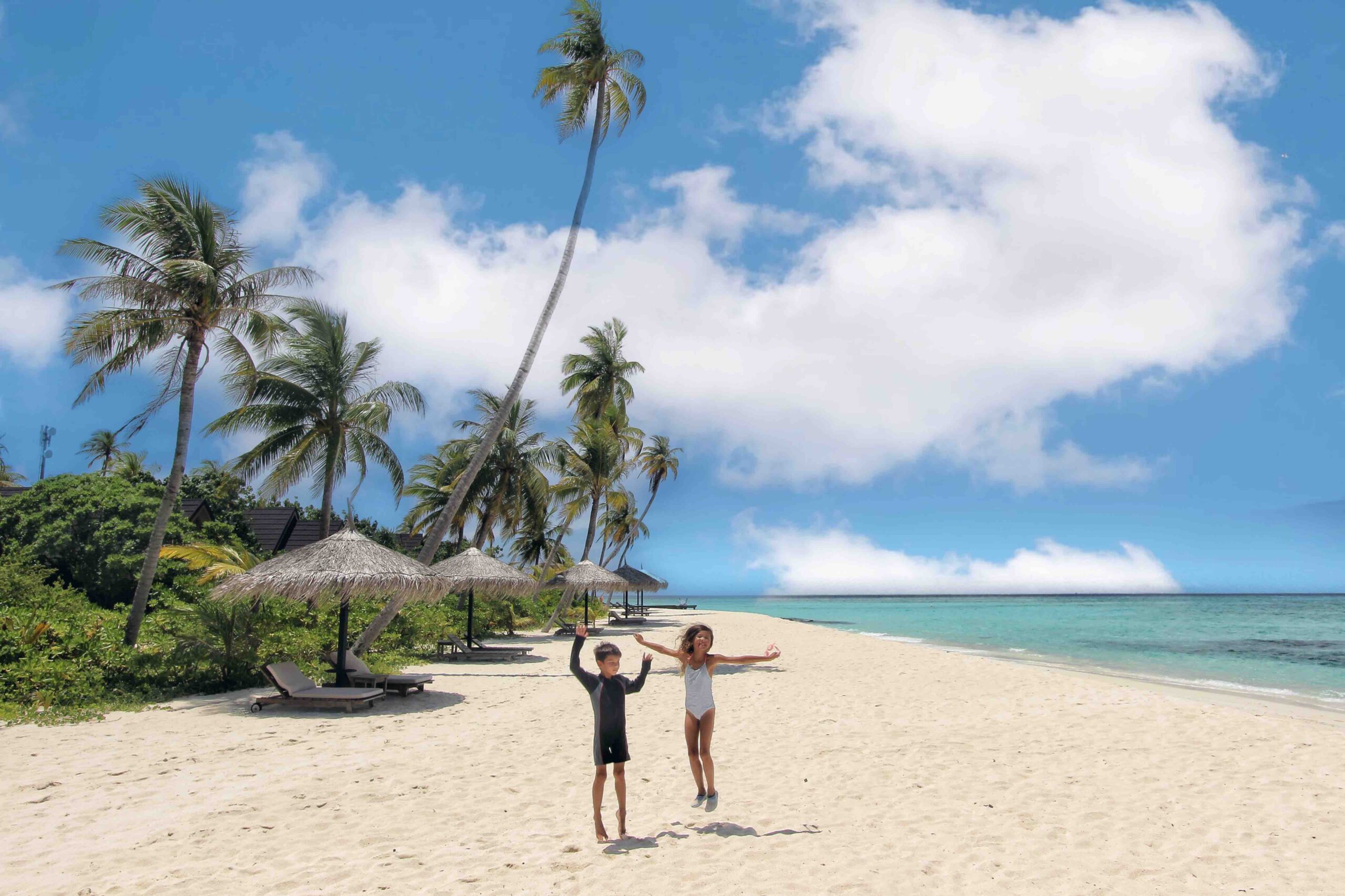 THE BEACH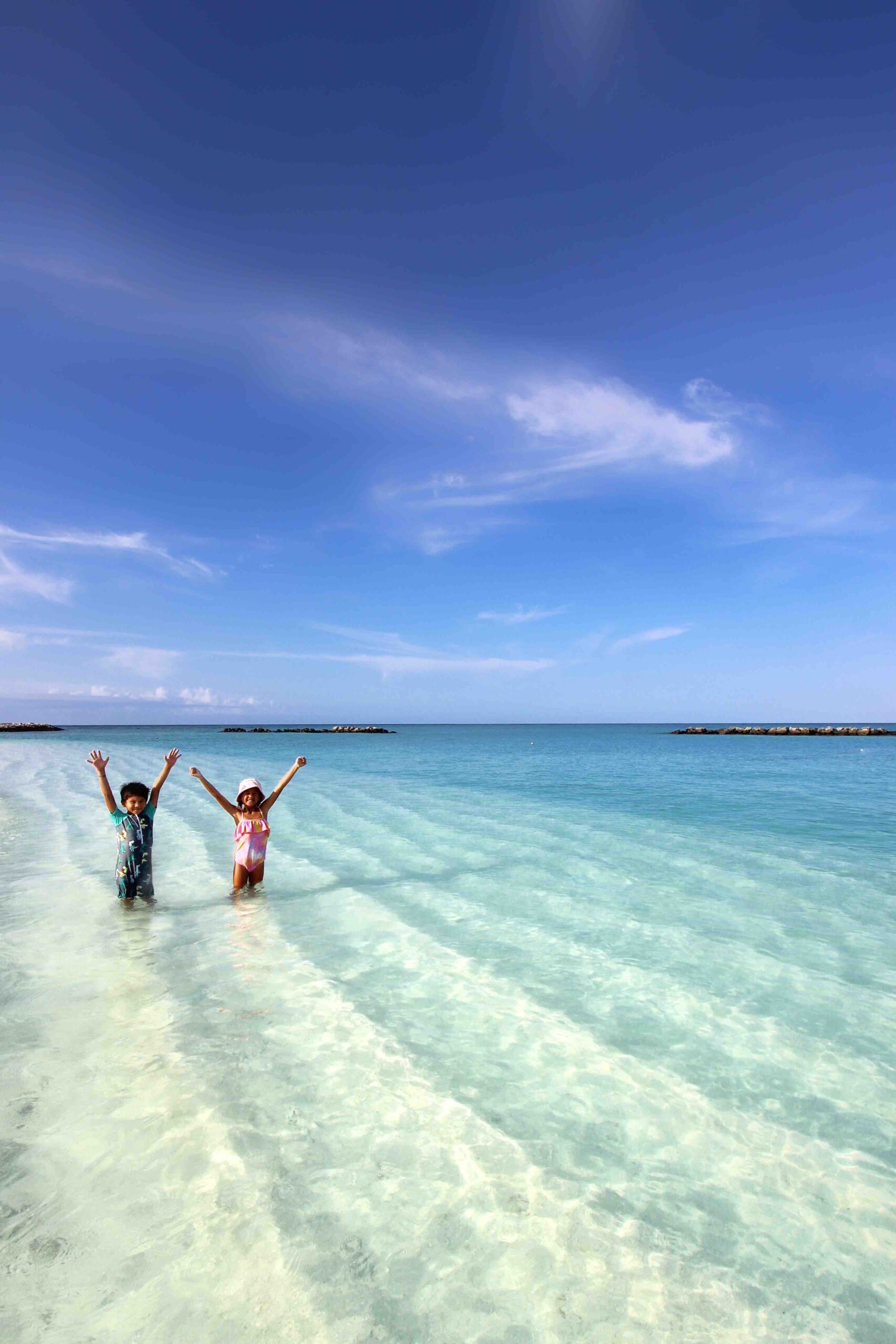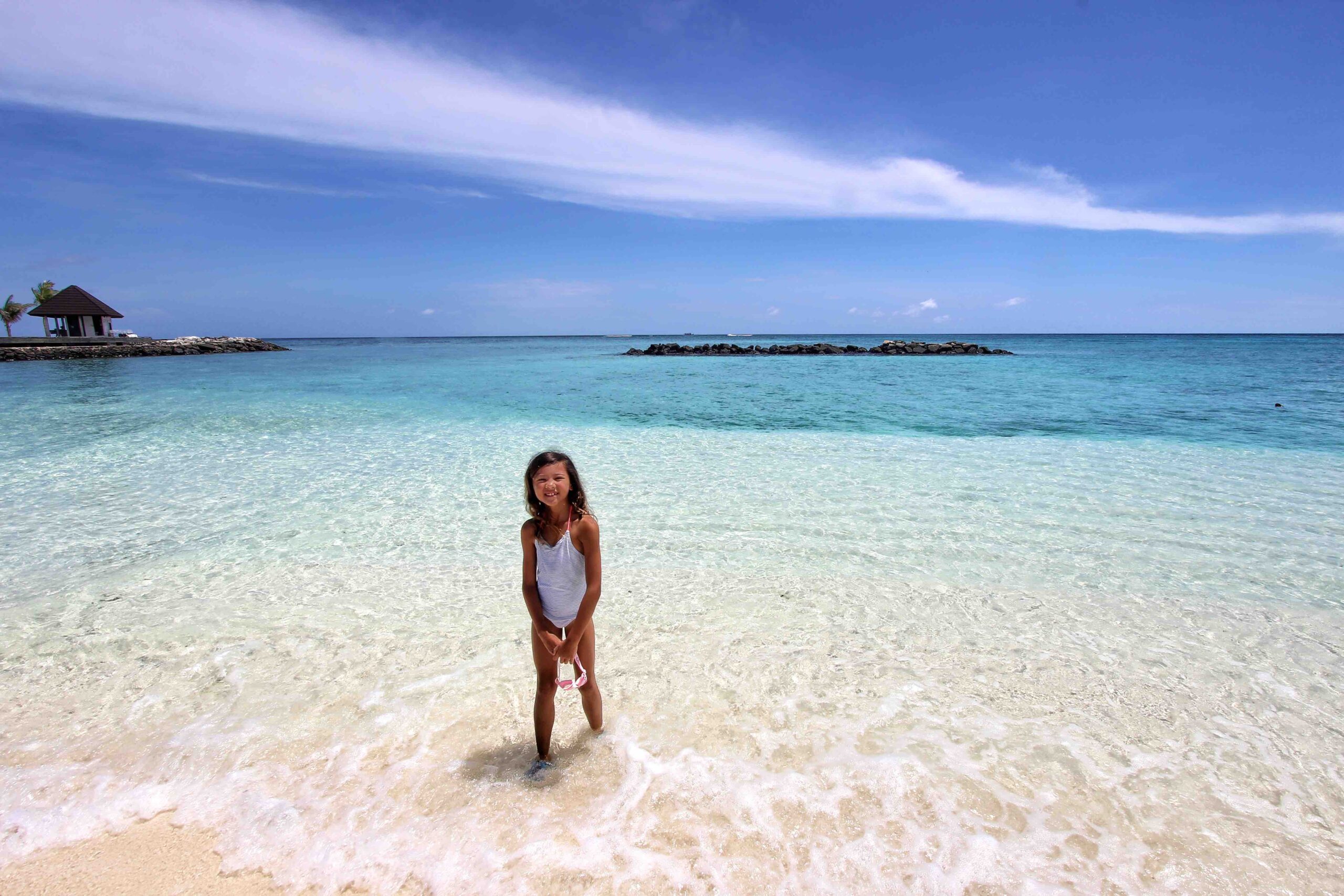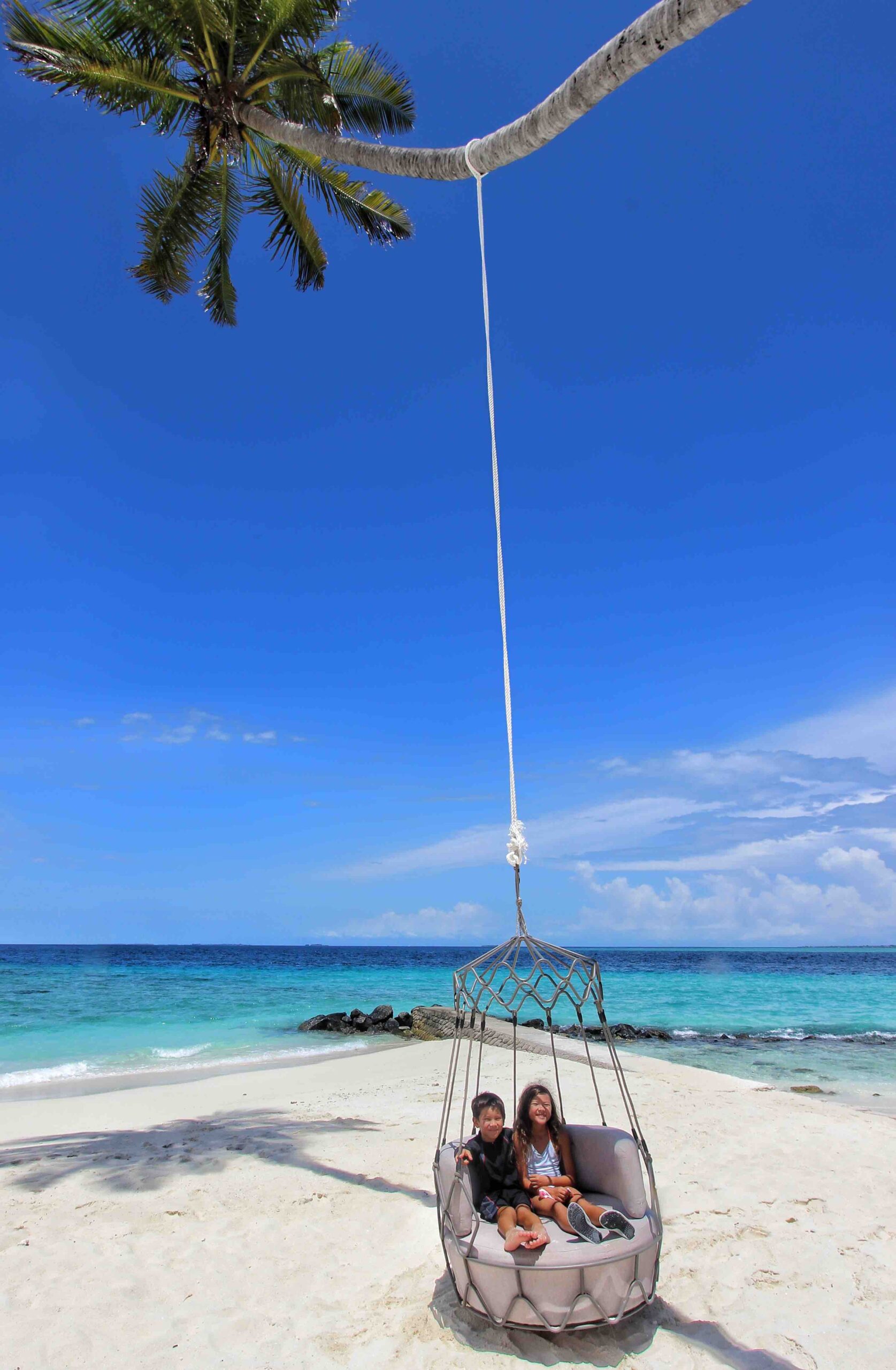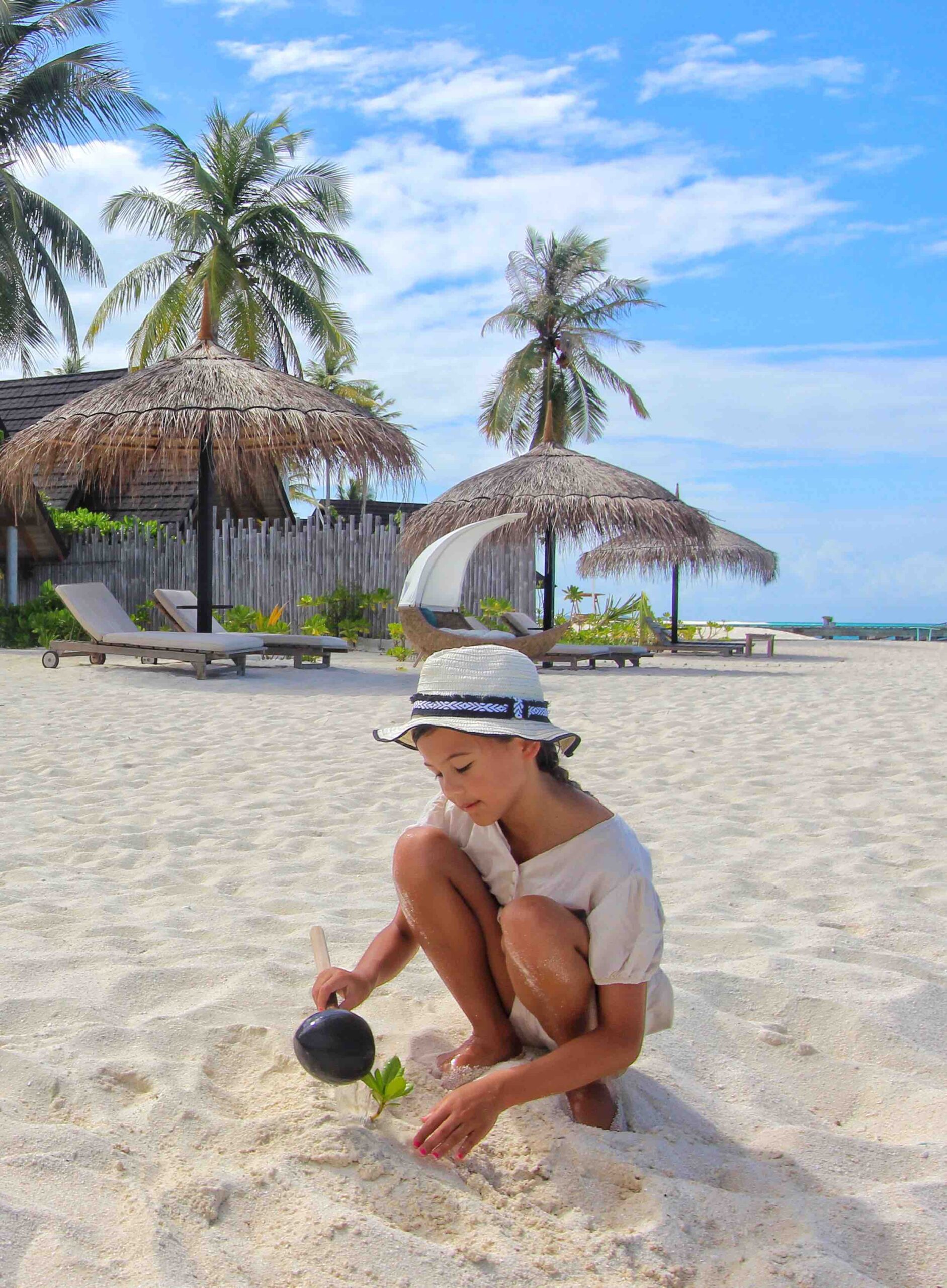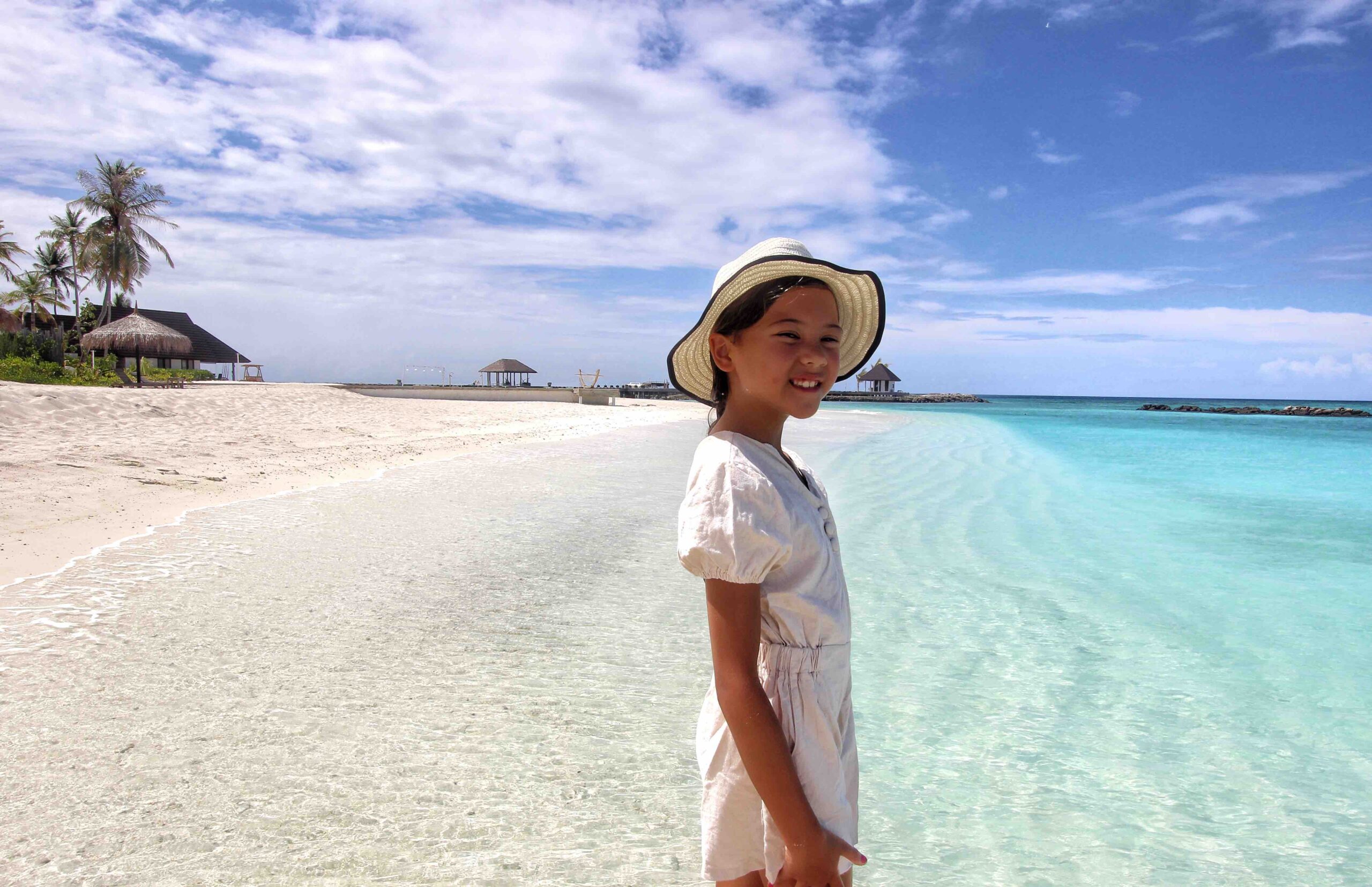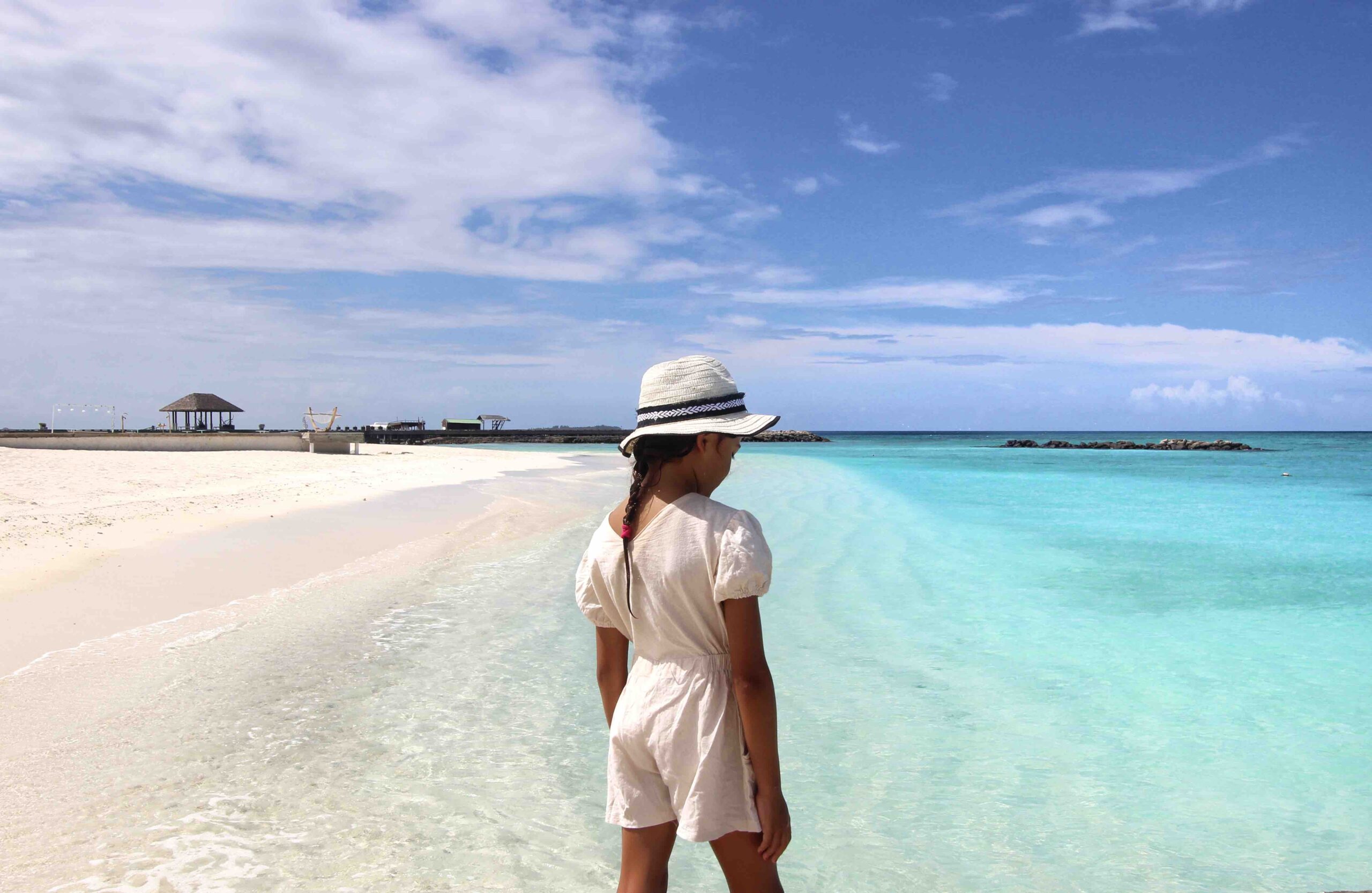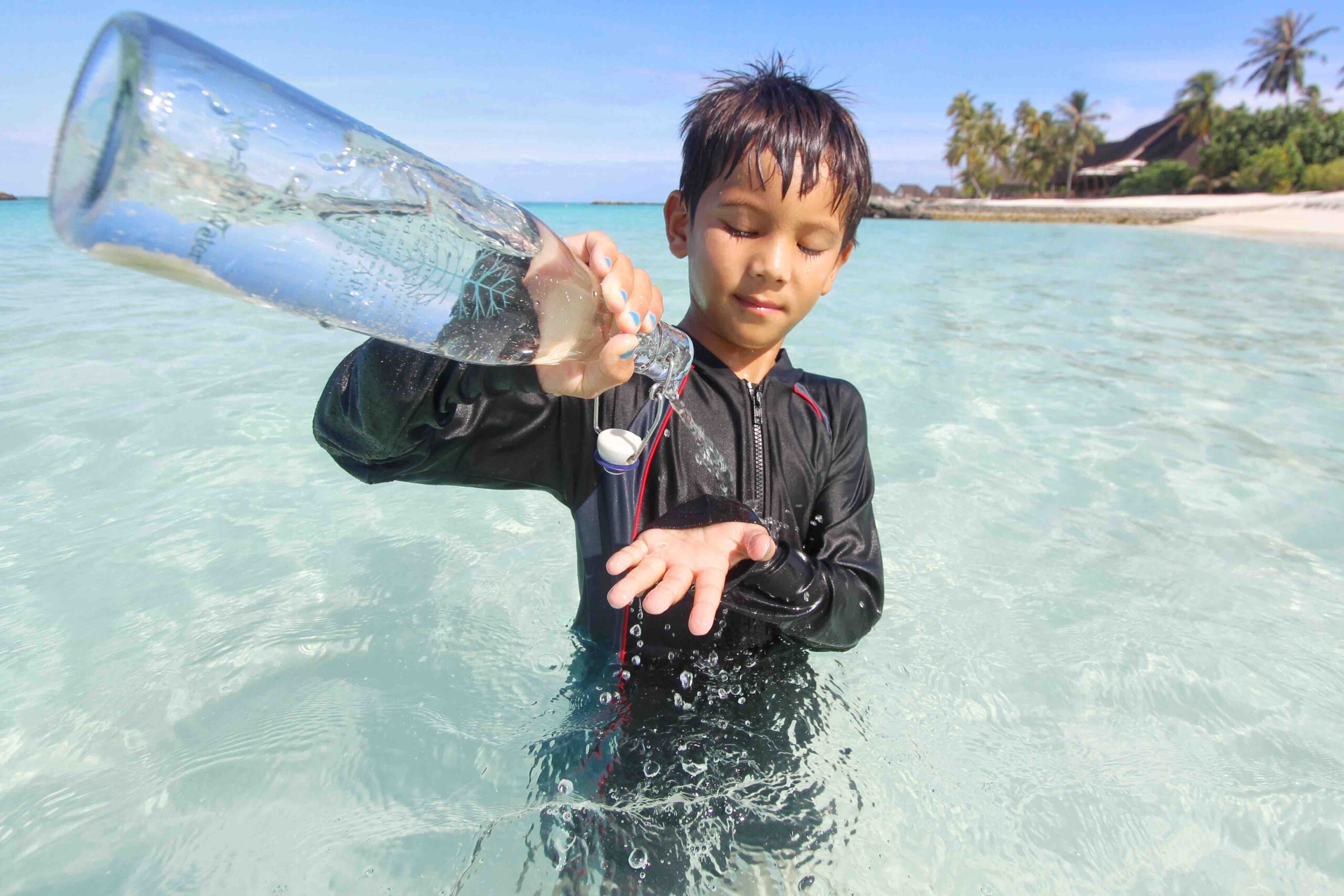 CRYSTAL CLEAR WATERS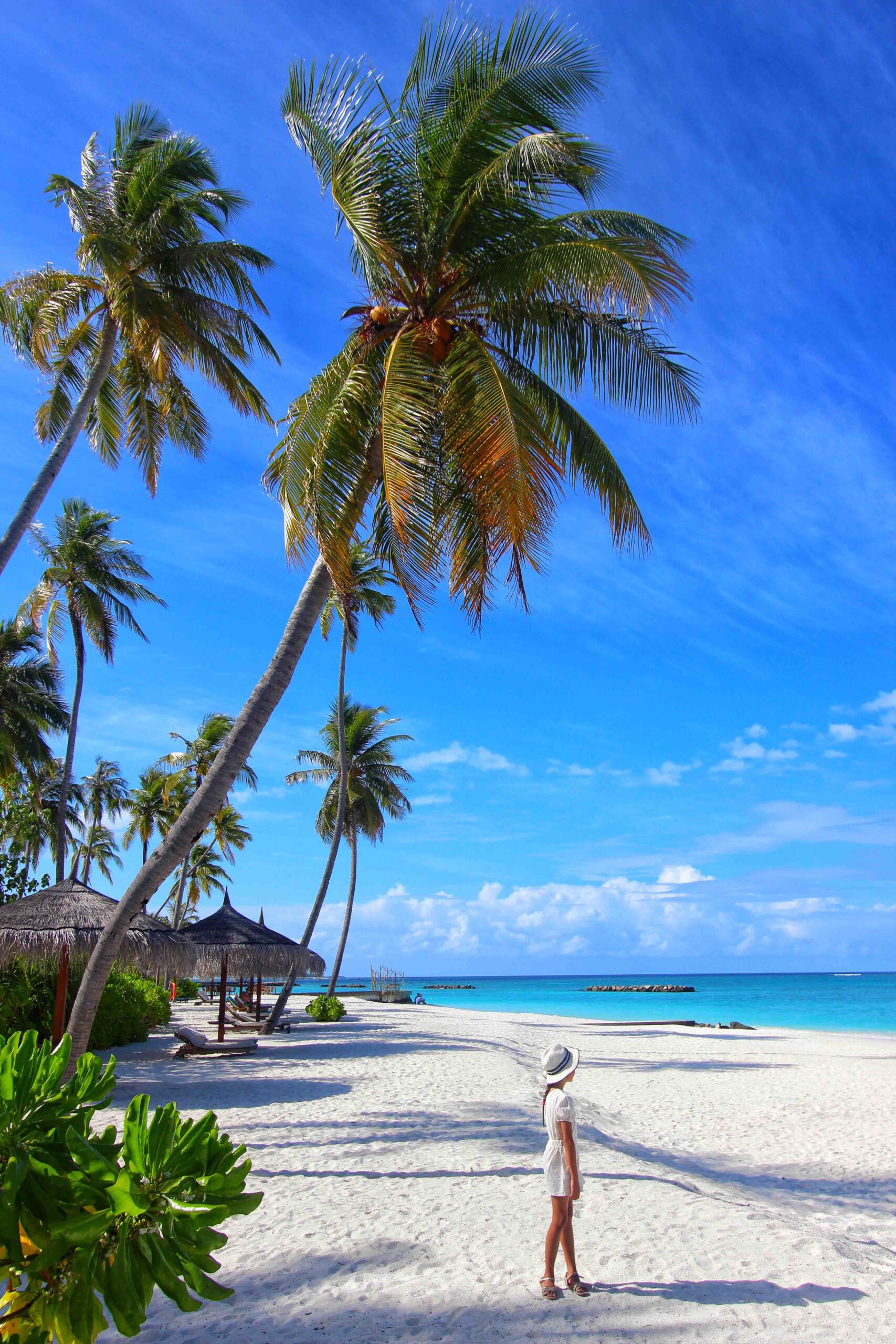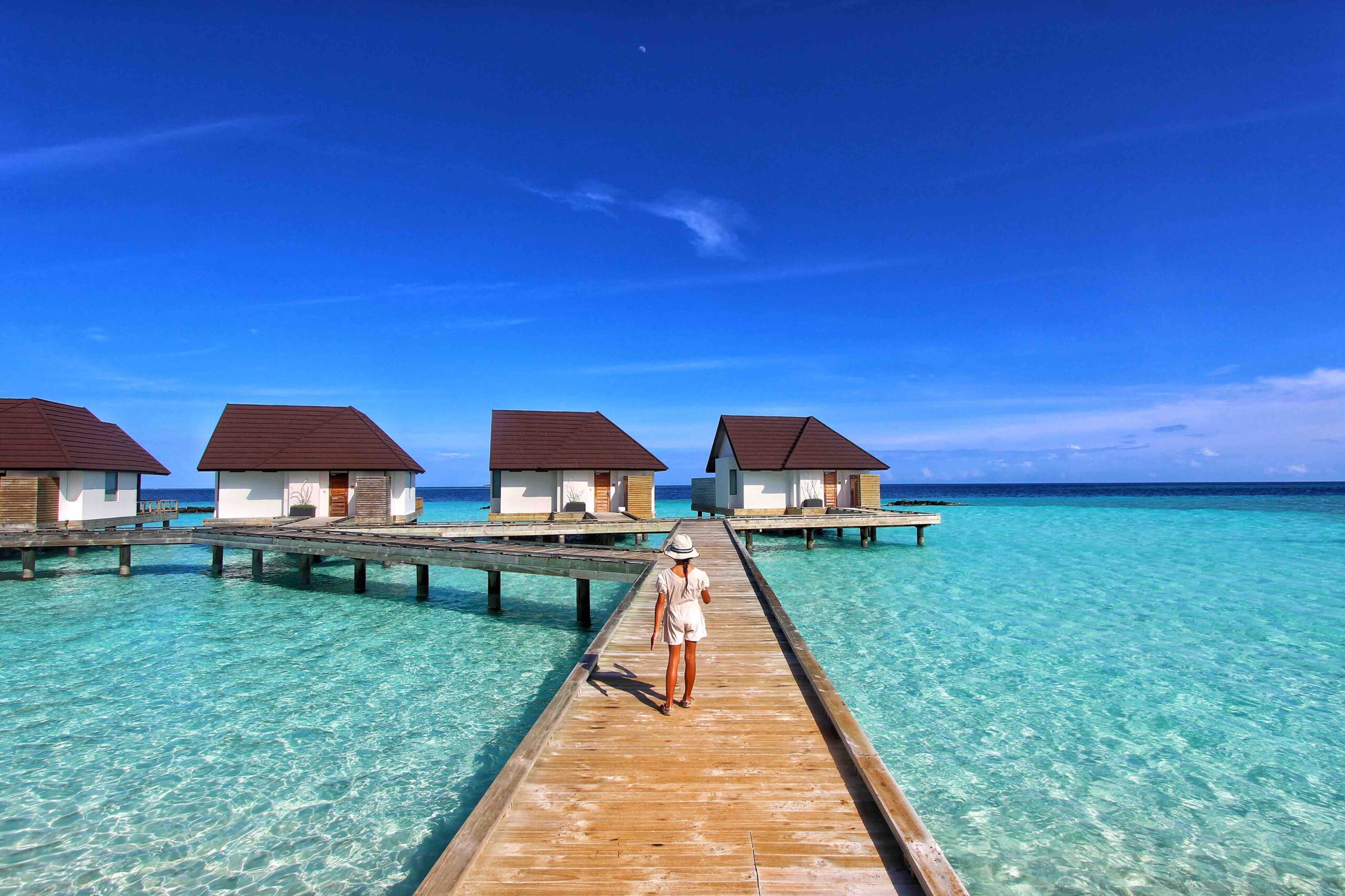 OVERWATER VILLAS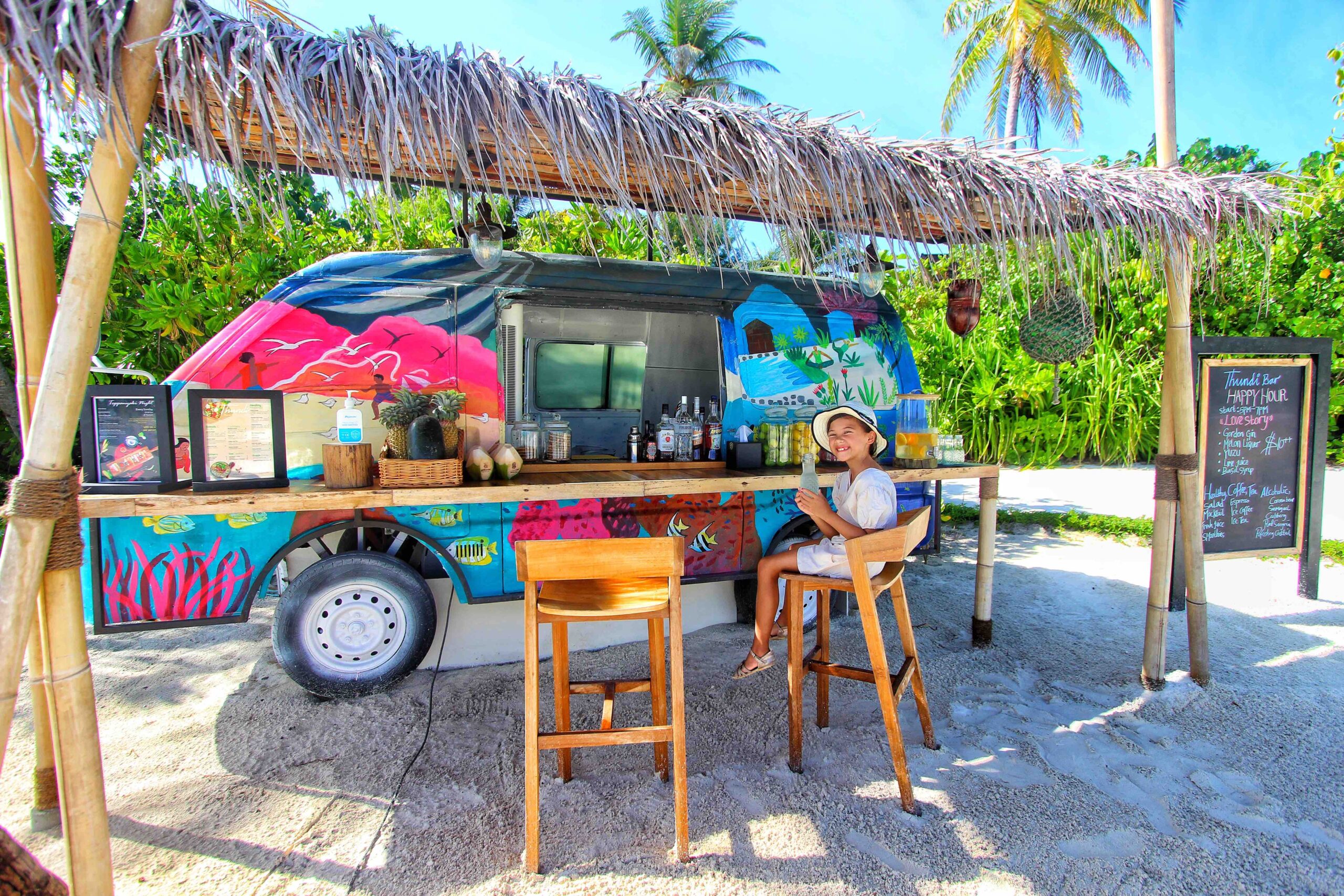 THUNDI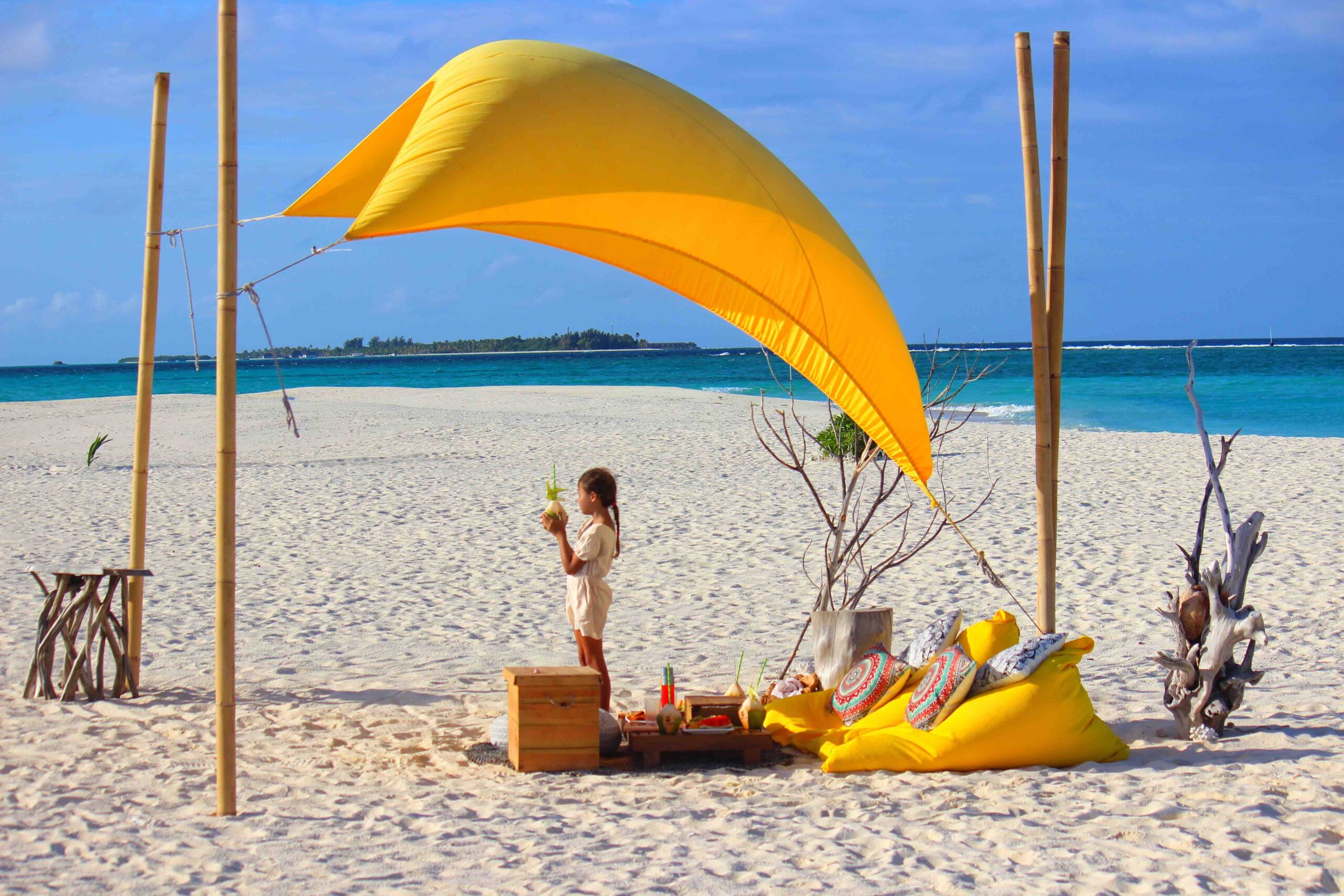 PRIVATE PICNIC SET UP ON THIER PRIVATE ISLAND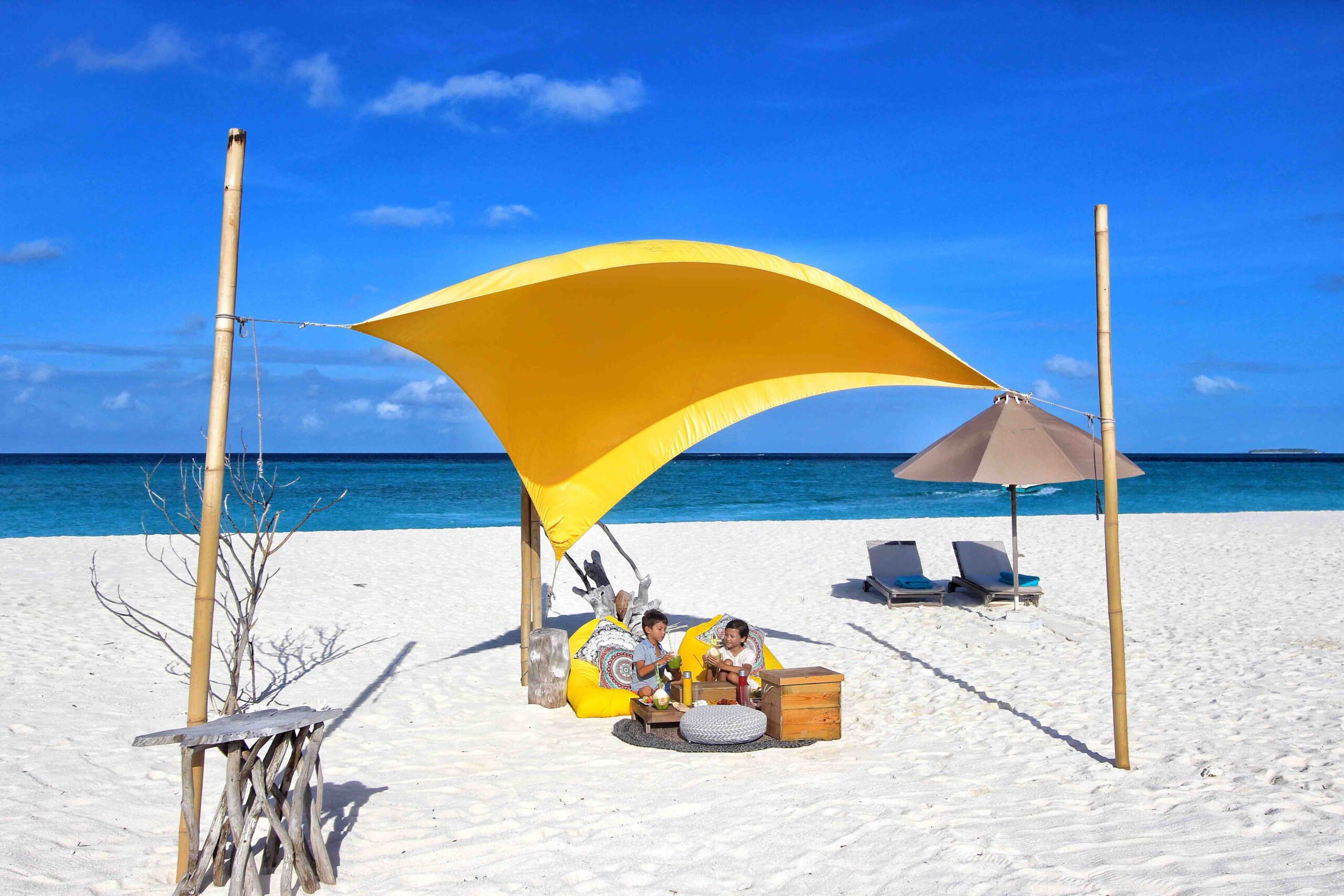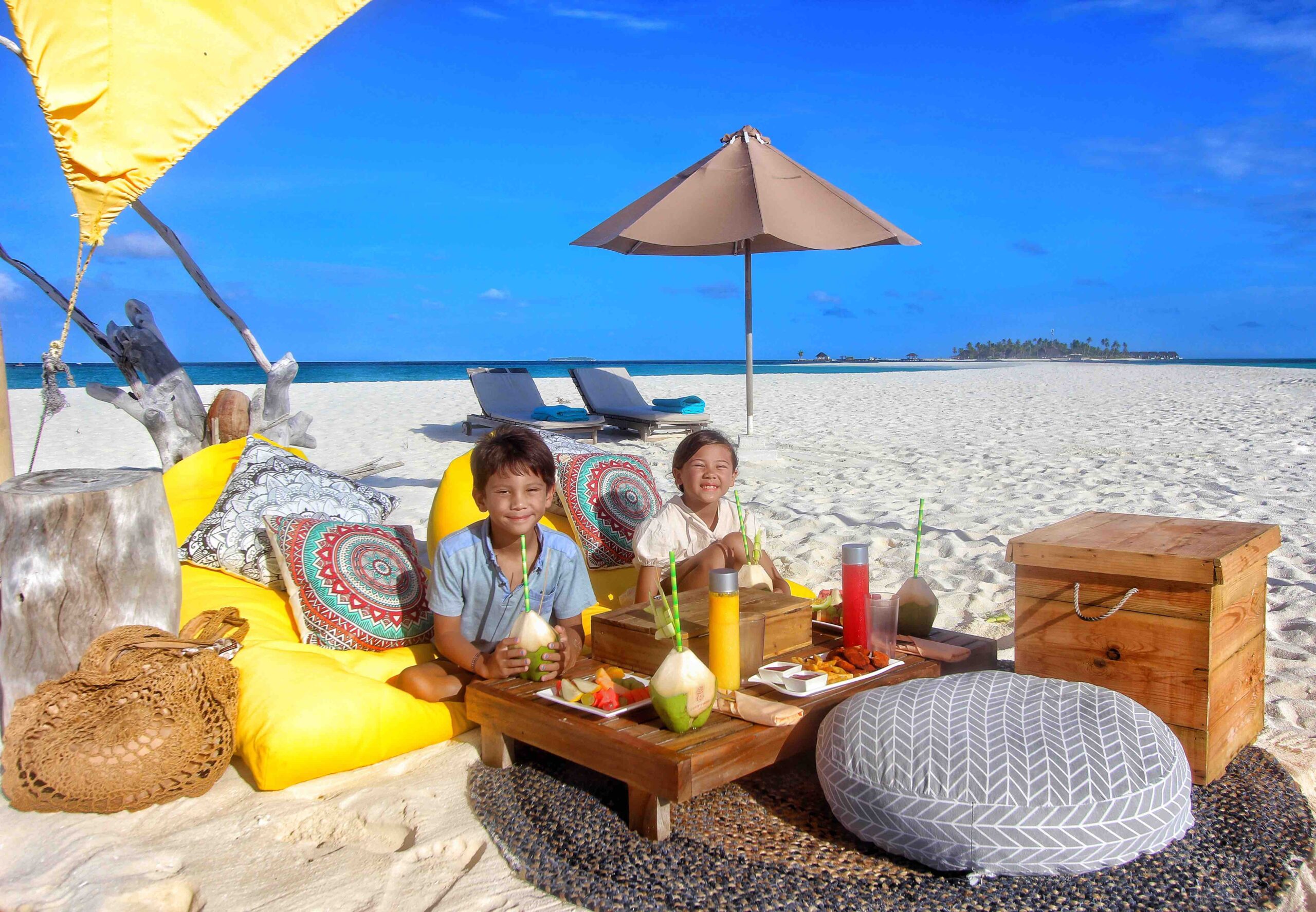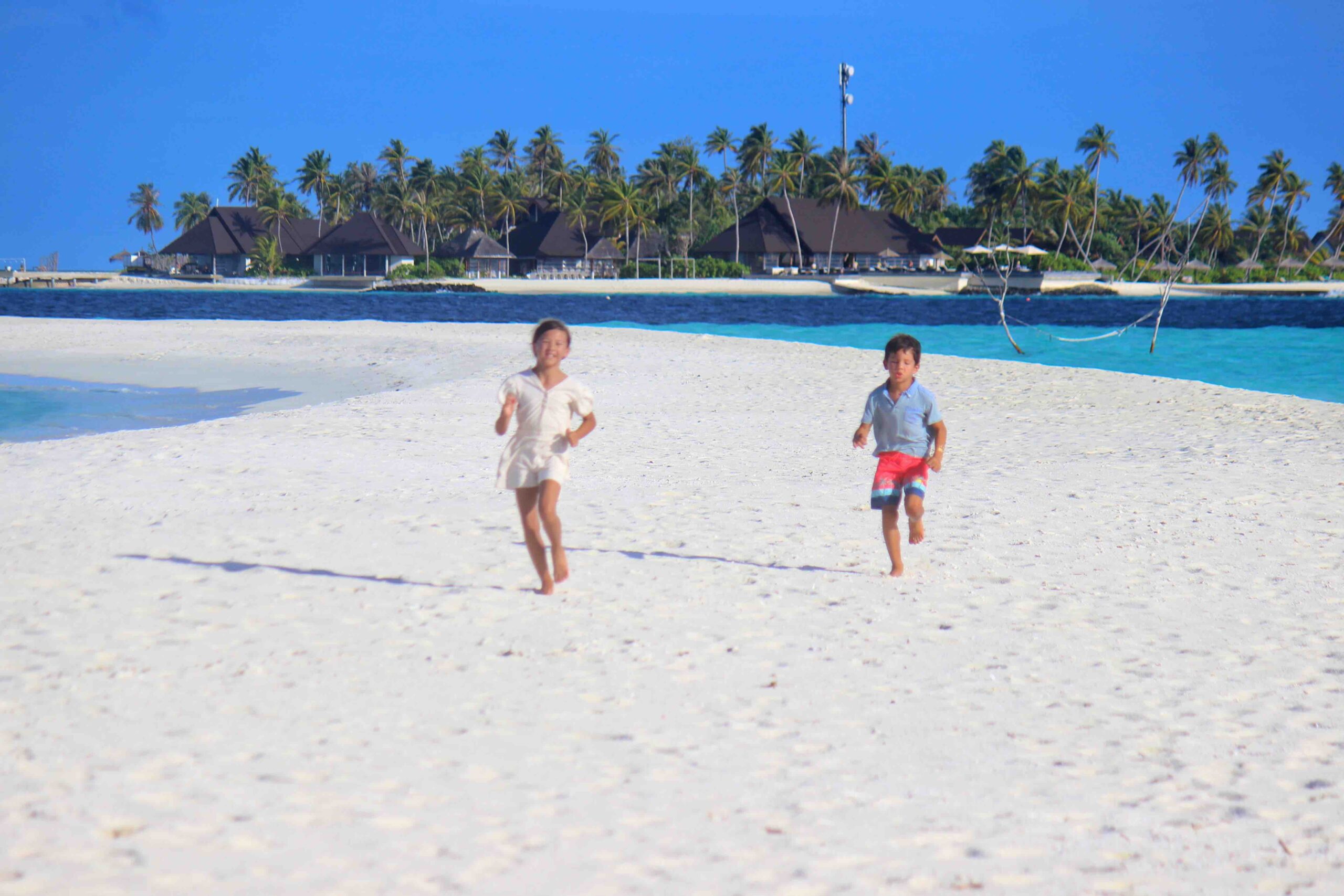 SANDBANK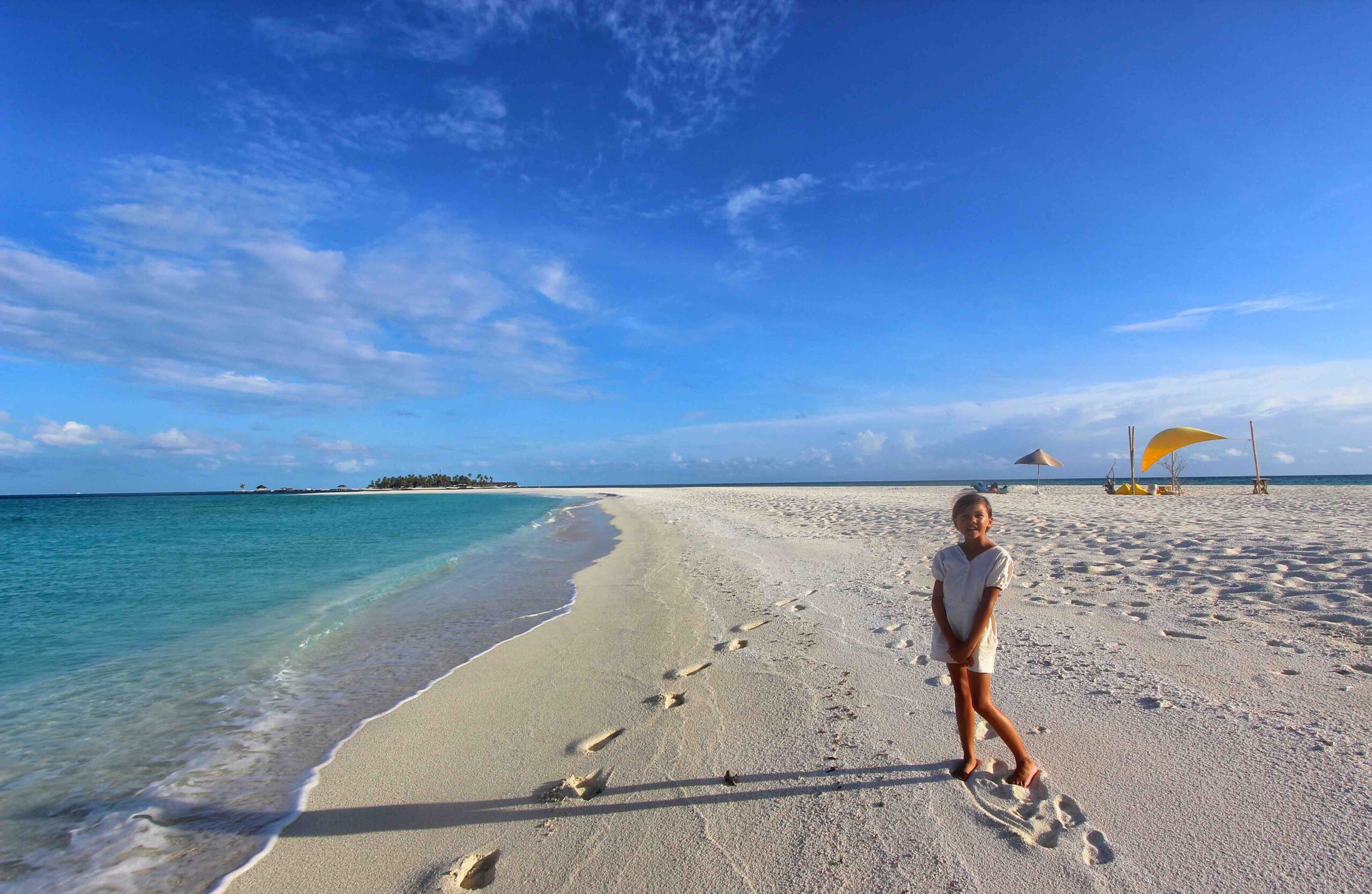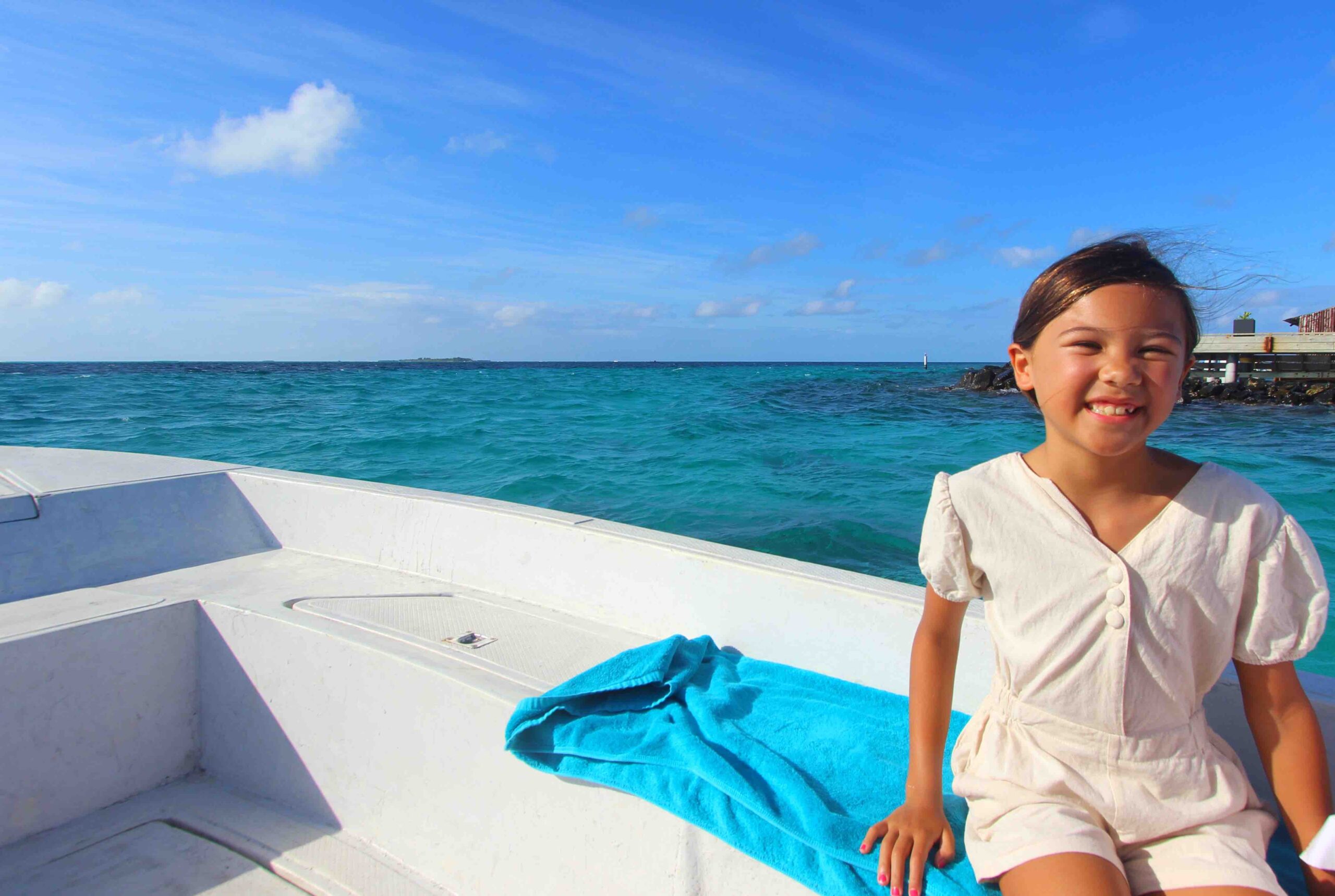 SPEEDBOAT BACK TO THE MAIN ISLAND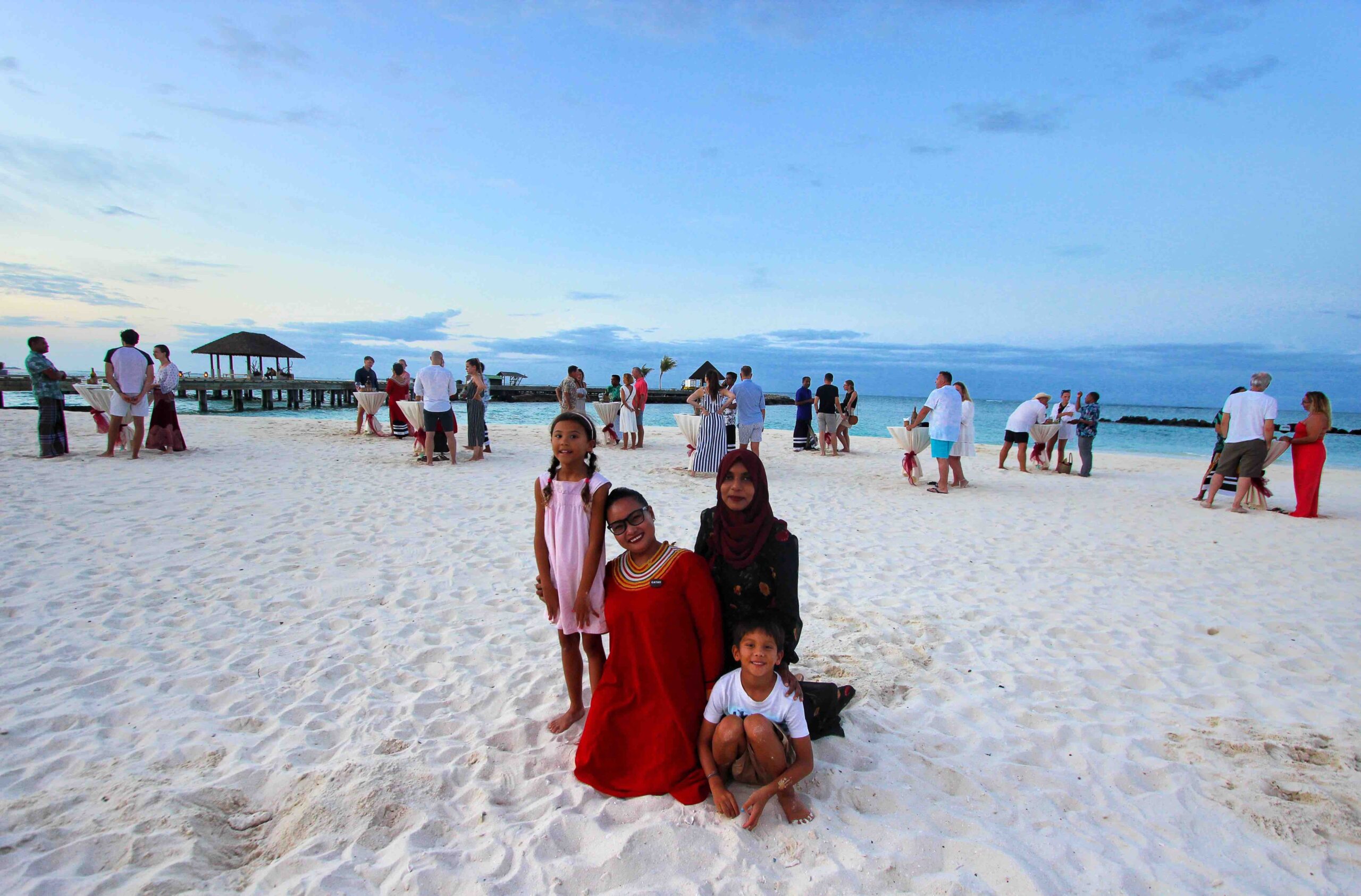 WEEKLY TEA PARTY ON THE BEACH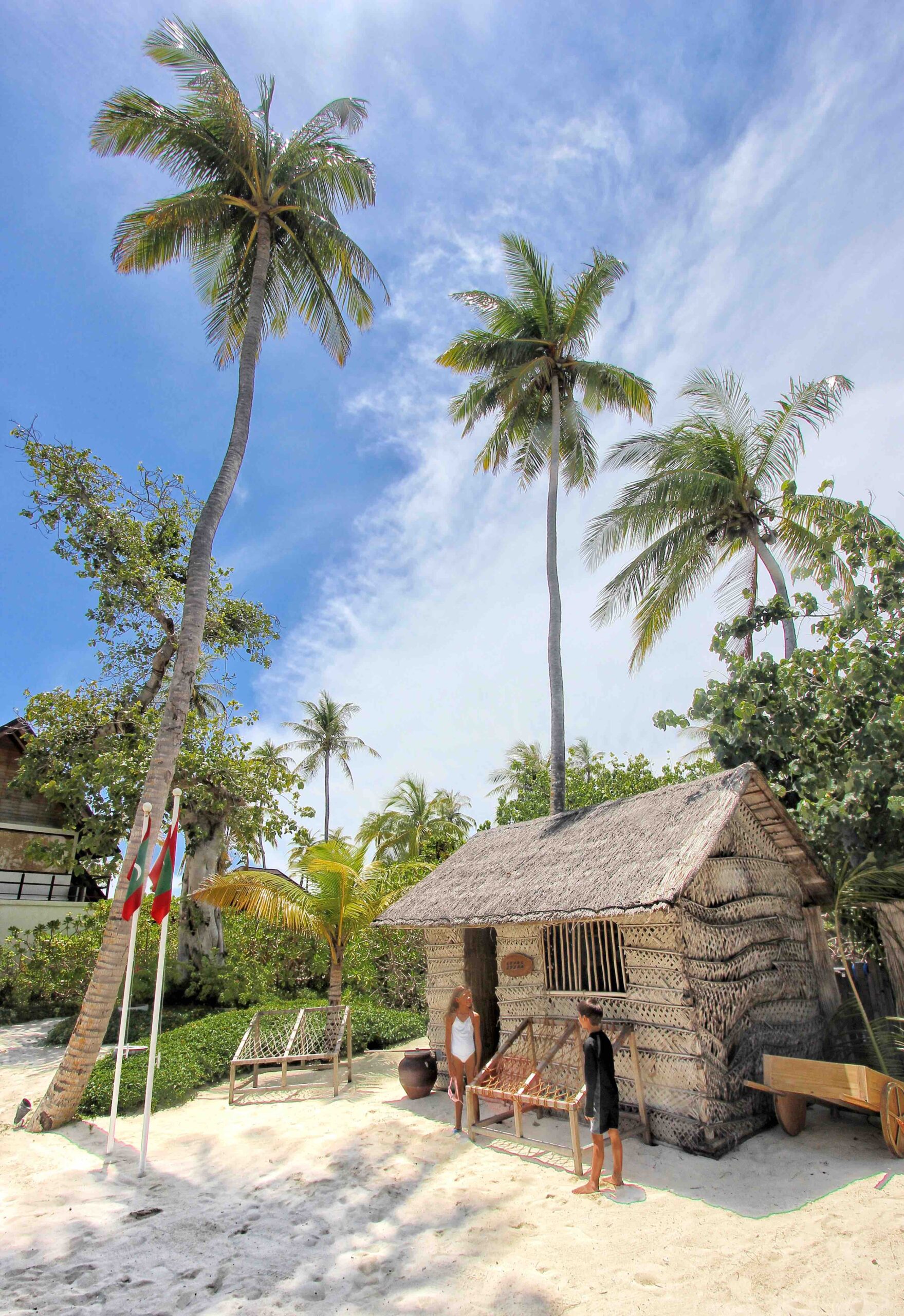 TRADITIONAL HUT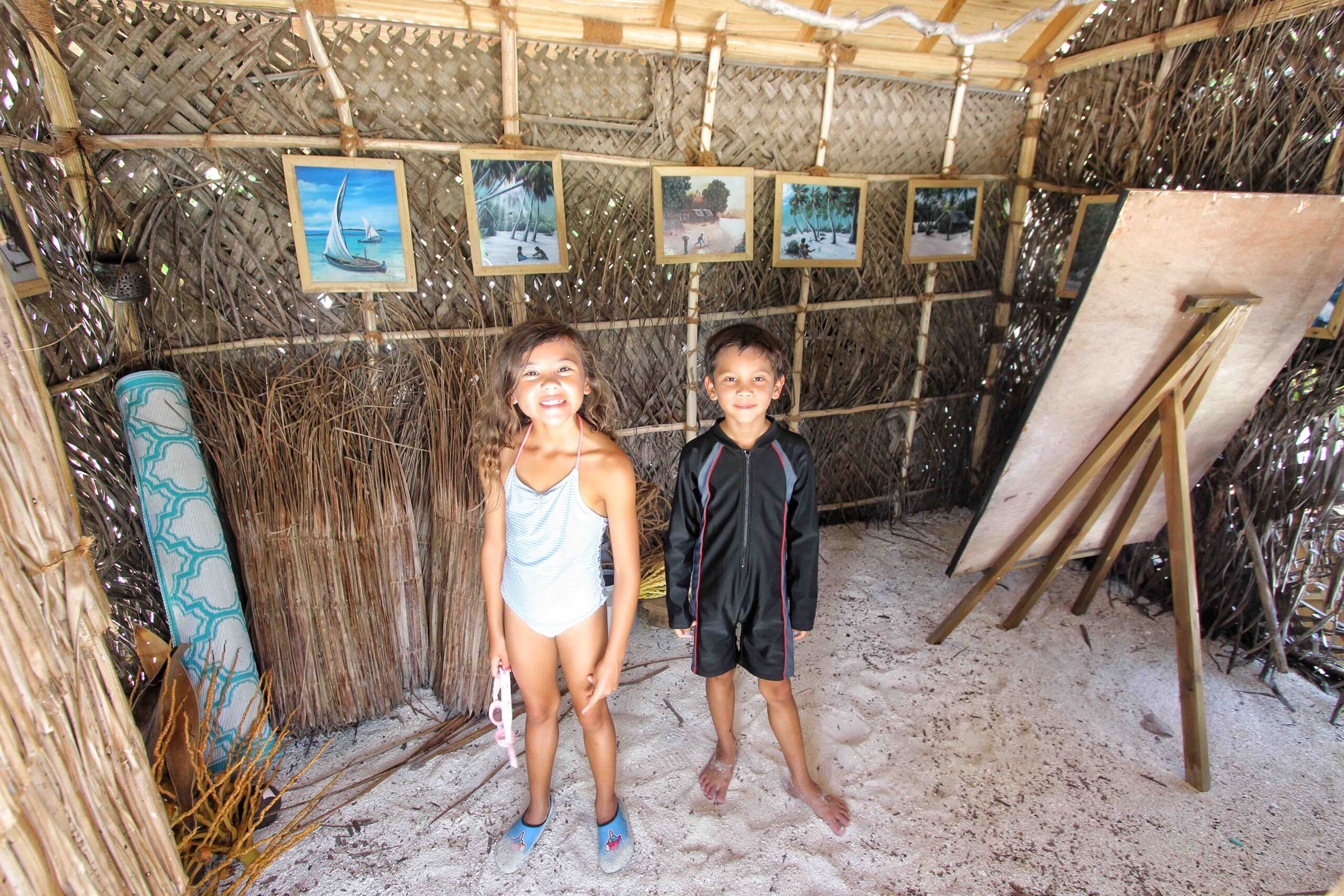 WITH TRADITIONAL ART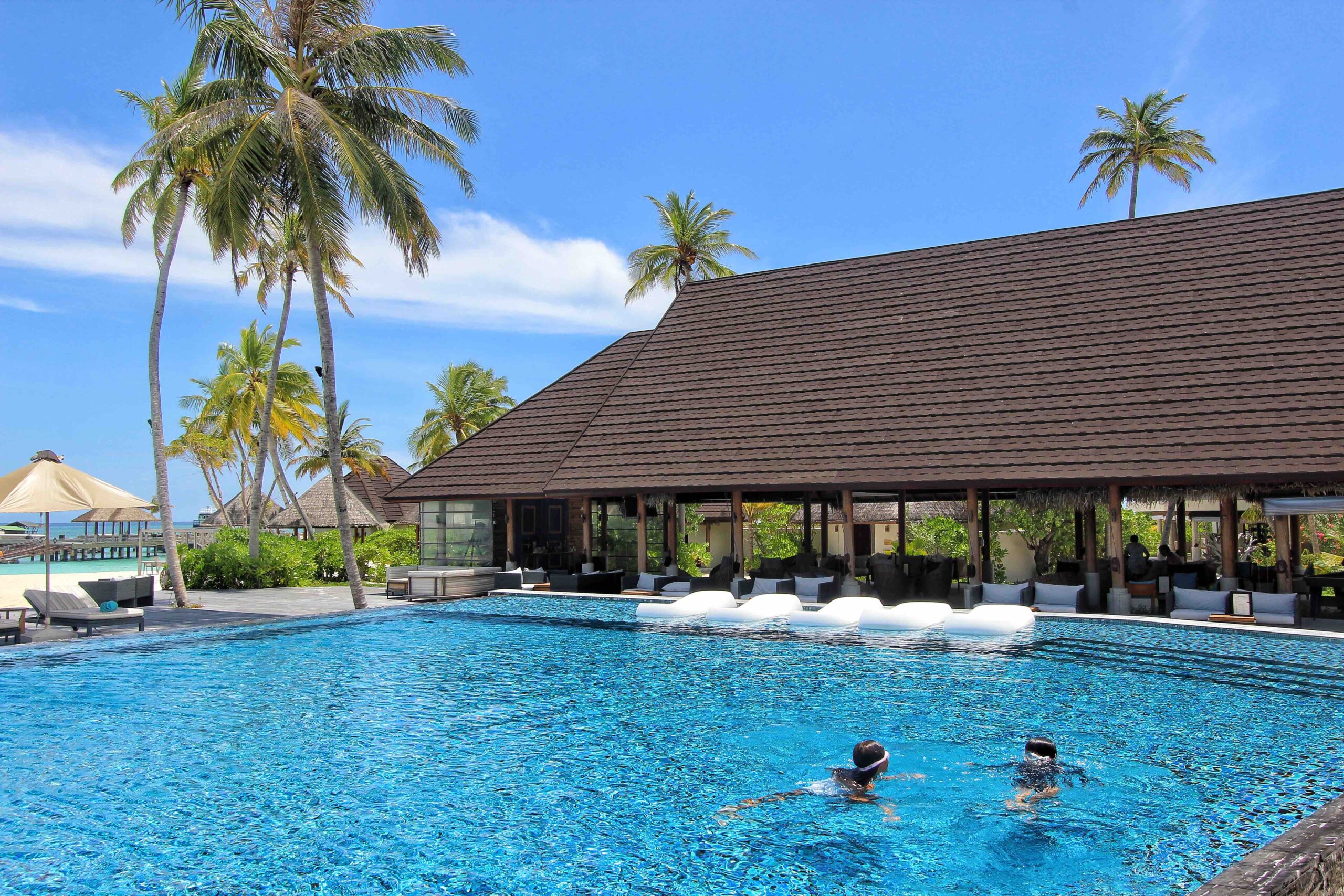 THE MAIN POOL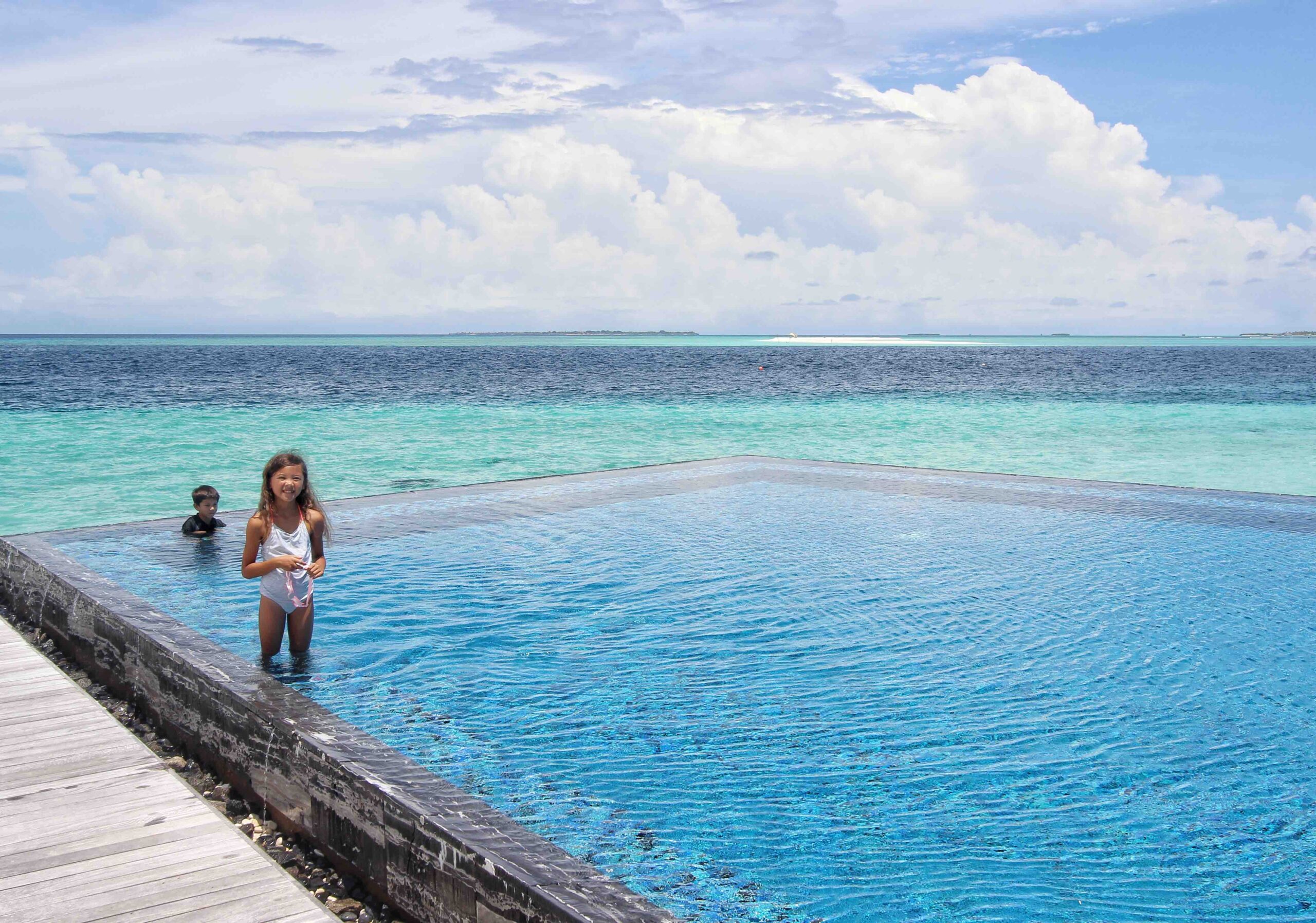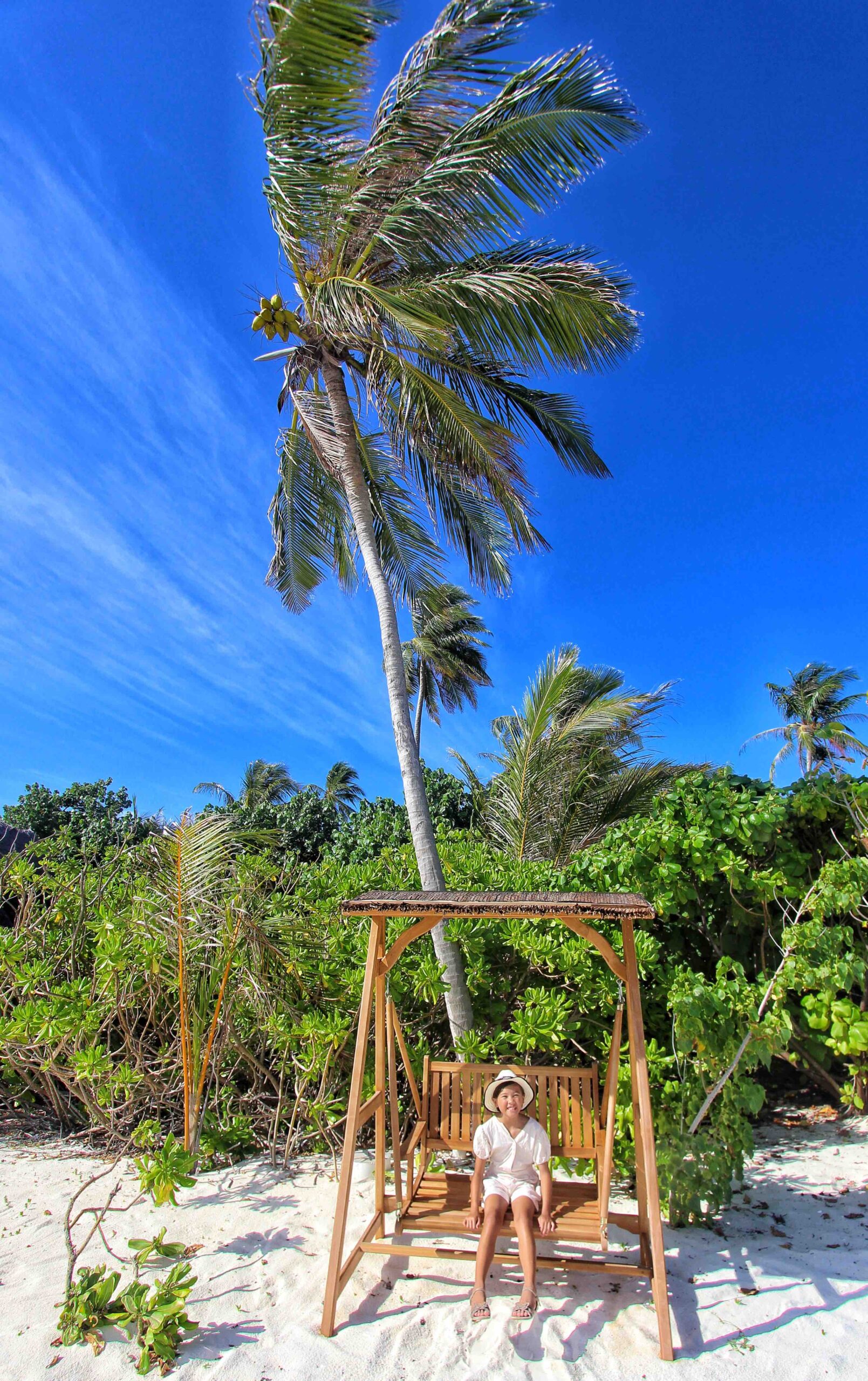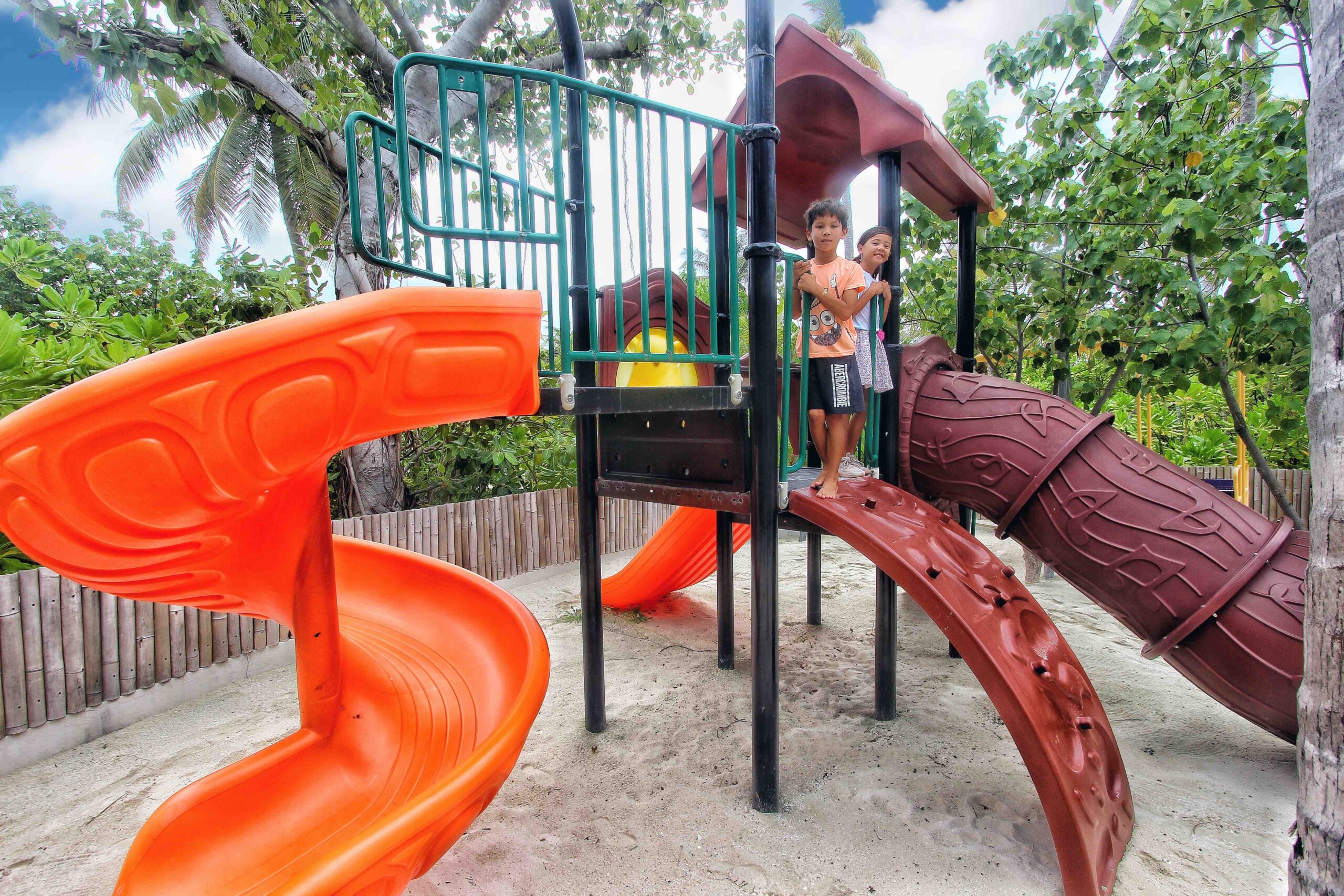 KIDS CLUB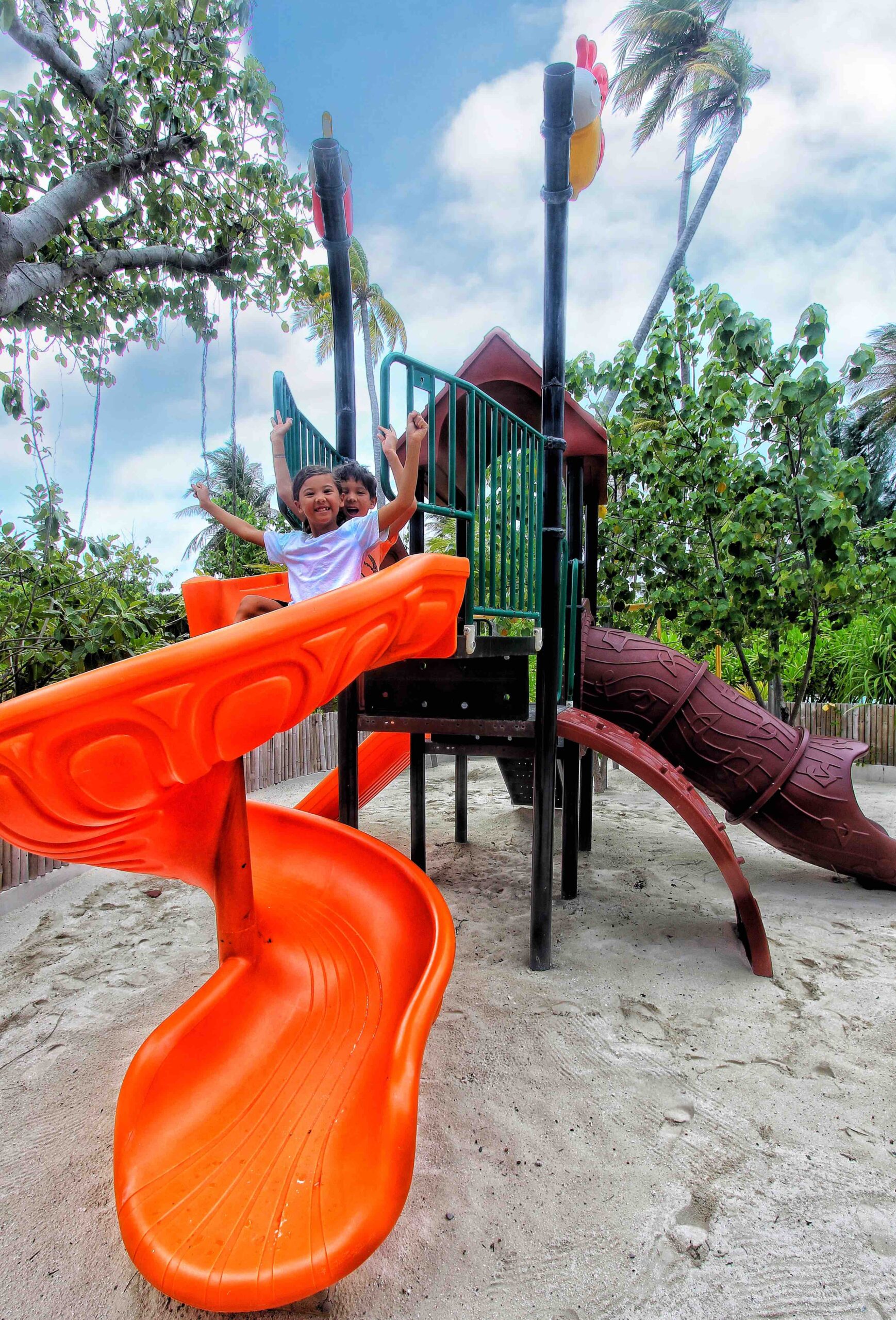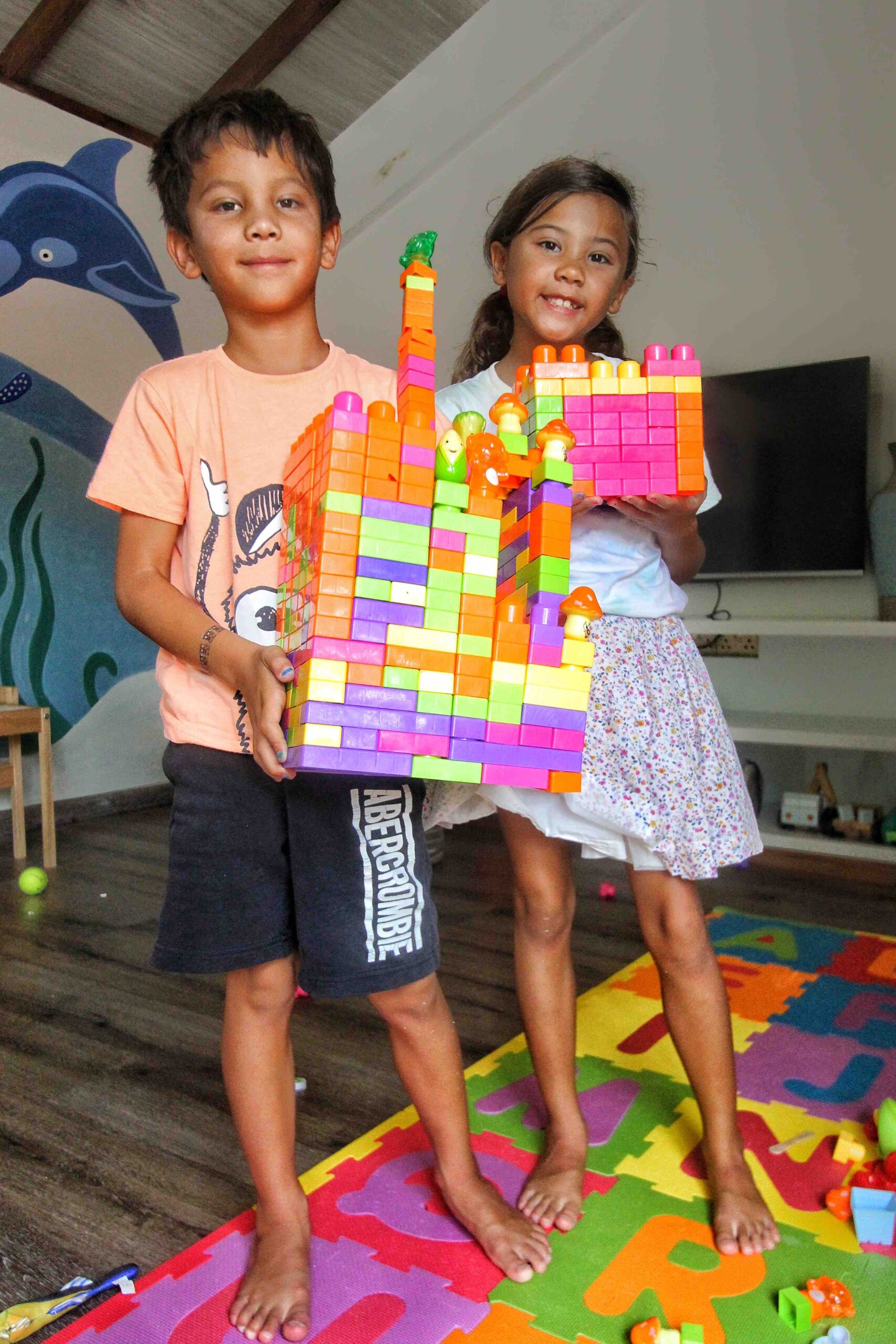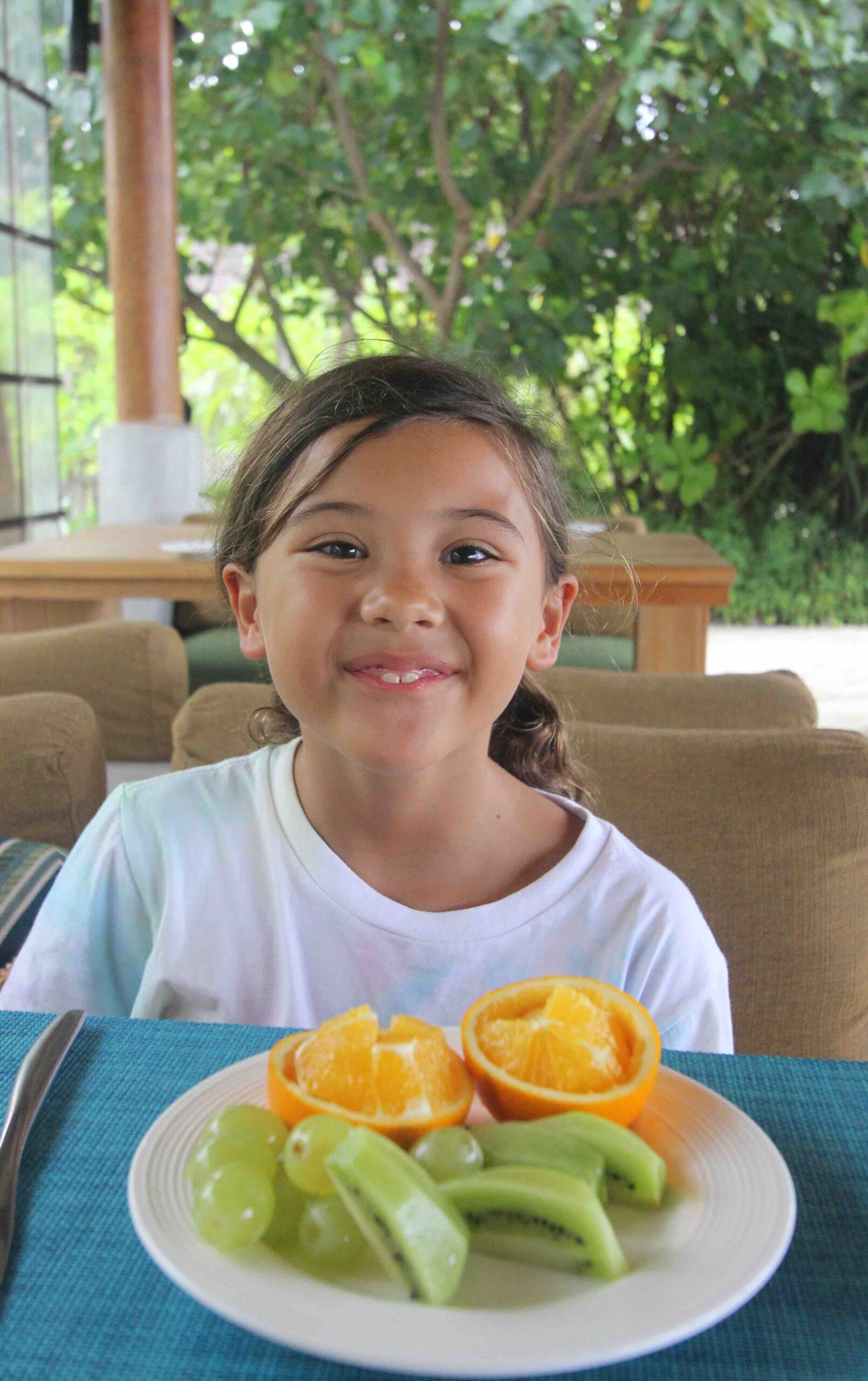 BREAKFAST AT KORAKALI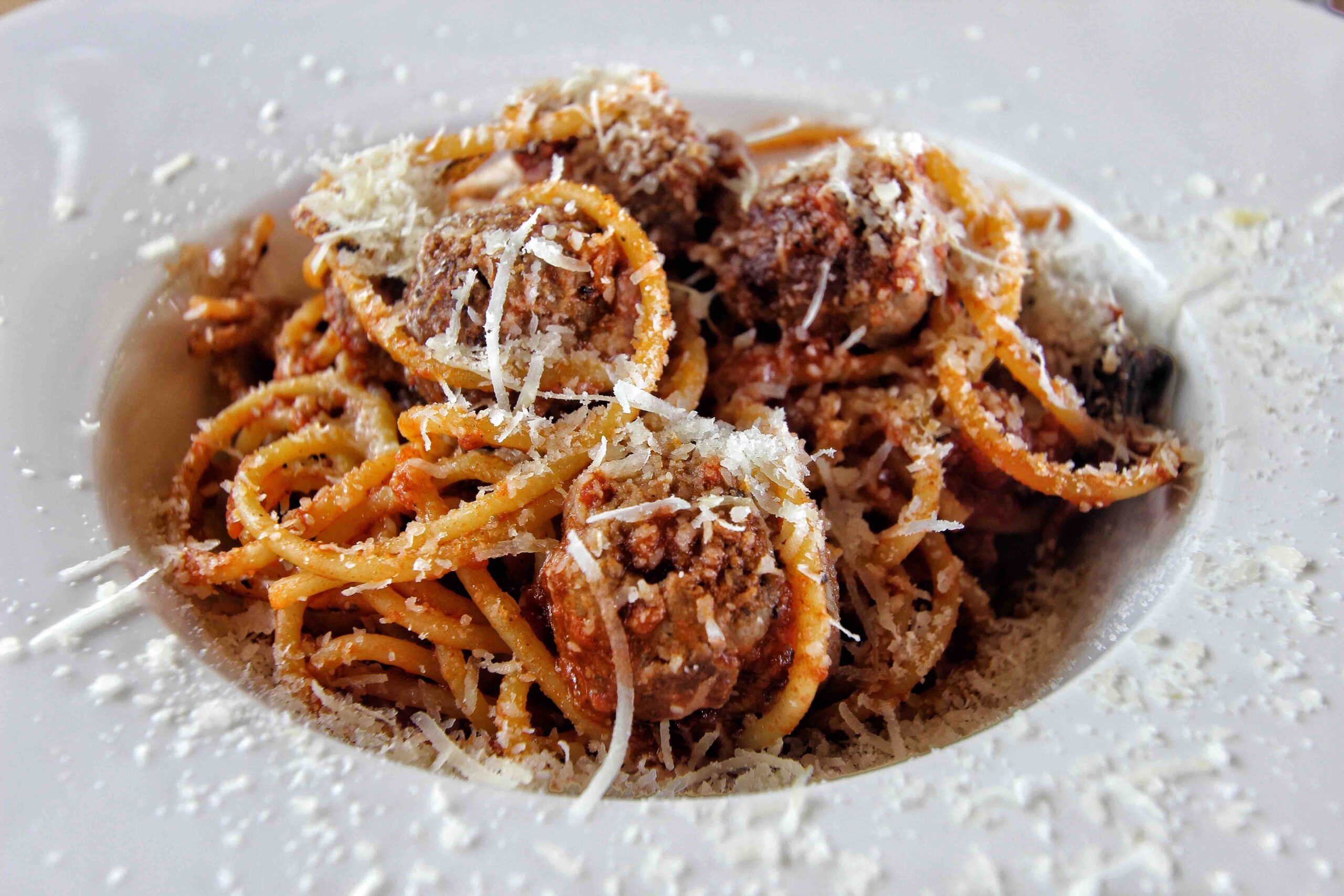 SEE OUR FULL FEATURE ON KORAKALI HERE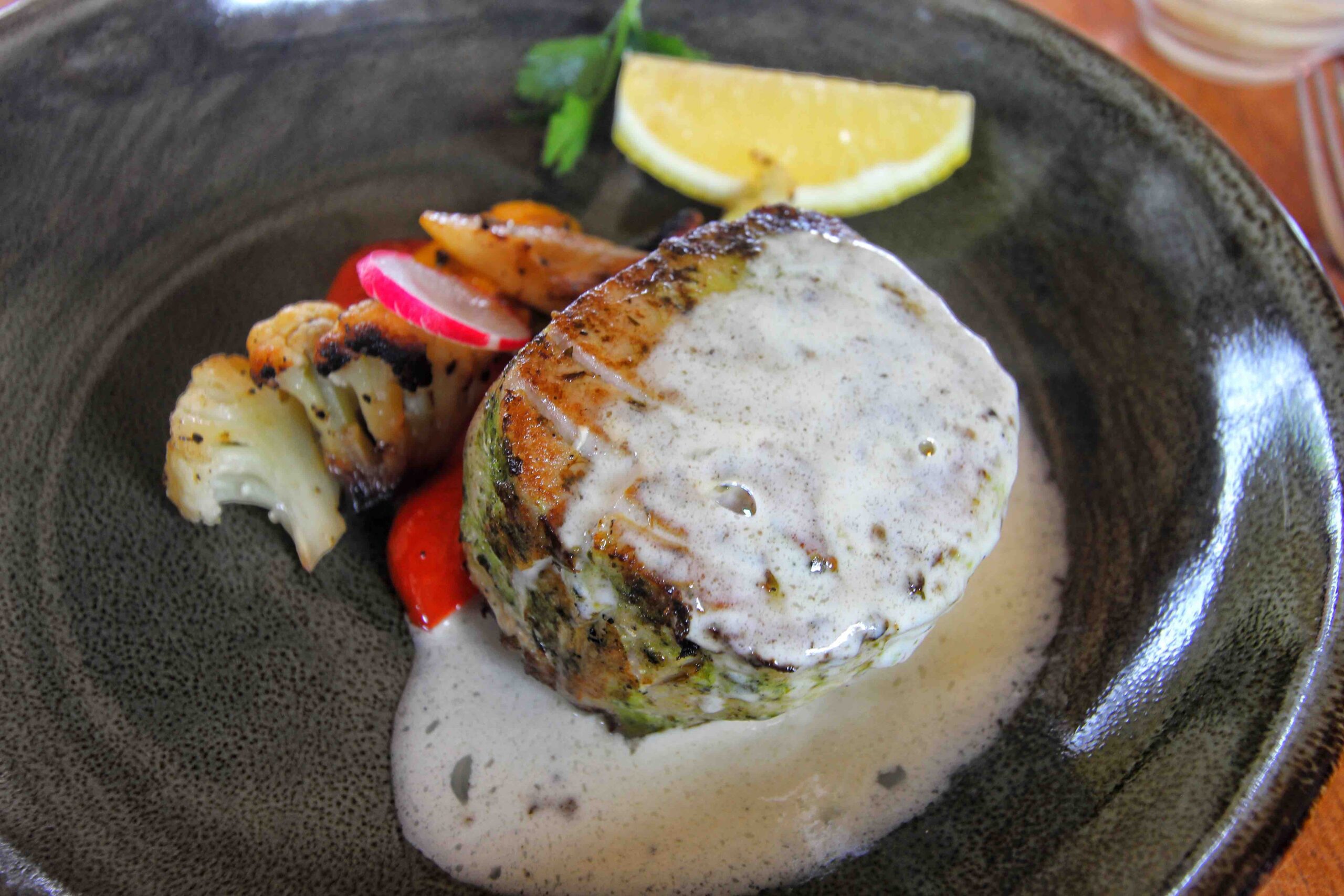 SEE OUR FULL FEATURE ON RAAKANI HERE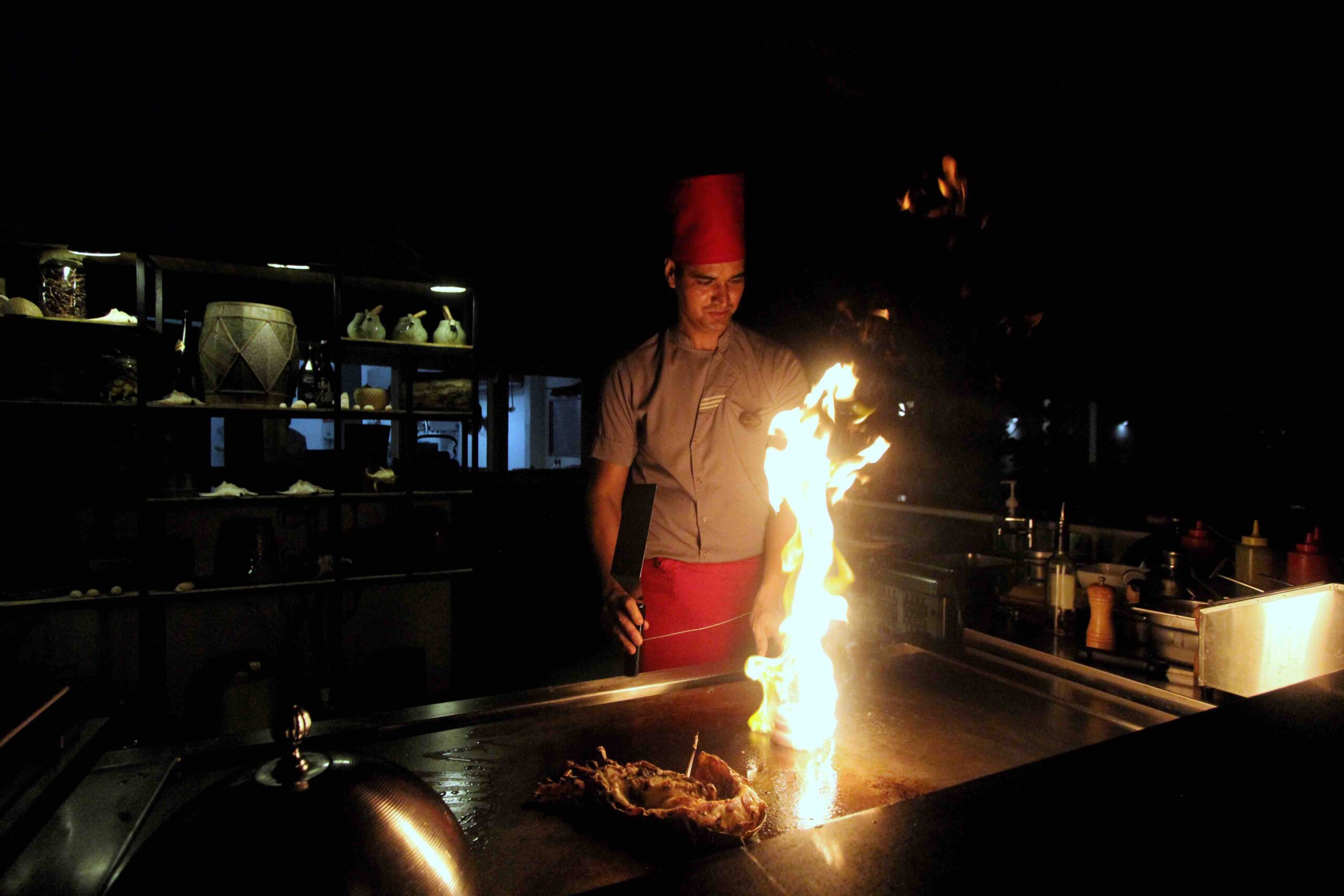 TEPPANYAKI
SEE OUR FULL FEATURE ON TEPPANYAKI HERE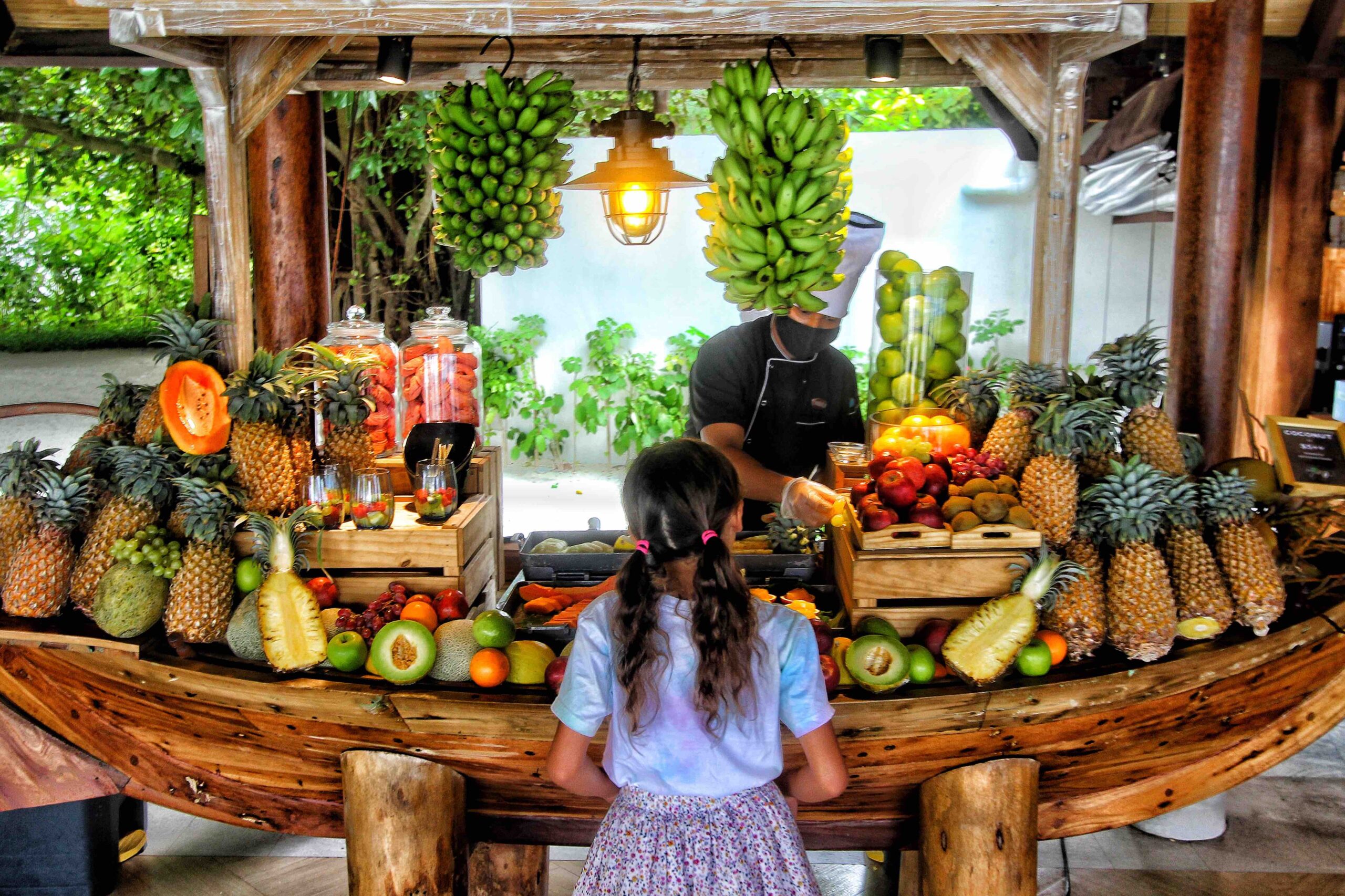 Fushifaru is a beautiful gem at the heart of the Maldives. The small yet luxurious resort island offers stunning scenery, spacious villas, crystal clear waters, and mouthwatering fare all in one place. We loved the intimate feel of the island where you could easily find your way by foot and the staff would always know your name. The most unique aspect of Fushifaru is their commitment to showcasing Maldivian culture. They are a five star resort which offers all the world class luxuries you would expect but we were able to gain insight to many aspects of the local culture. From Maldivian snacks and dishes to traditional dress, dance, games, and even architecture.
Our stunning Two Bedroom Duplex Beach Villa with Private Pool was ideal for families travelling with children. Two spacious en suite bedrooms were connected by a cozy shared lounge and led directly to our refreshing private pool and the picturesque Indian Ocean. Both rooms had plenty of space for extra beds and a grand outdoor bath that was an ideal spot to indulge and unwind.
Dining options were plentiful during our stay from fun interactive Teppanyaki feasts, to mouthwatering buffets at Korakali, and even leisurely lunches poolside at Raakani. Don't miss their floating breakfasts or even better order a one of a kind floating sushi boat to truly treat your family. The resort also offers an amazing all inclusive option so you can enjoy wine, cocktails, and delicious fare all day long without worrying about extra costs. Sundowners, poolside cocktails, and wine with dinner is all included at their dining venues and bars when you purchase the all inclusive package during your stay.
If you're craving a friendly and welcoming island with luxurious villas, beautiful beaches, mouthwatering dining, and impeccable service this is a perfect choice for couples or families. You'll find all your crave and more in paradise at Fushifaru.
No trip to the Maldives is complete without an epic seaplane ride and Trans Maldivian Airways offers the best service in the islands. Fushifaru is accessible by a short seaplane journey from Male where the friendly and welcoming Trans Maldivian Airways pilots and staff will ensure you have a safe and memorable journey.  Our children are enthralled by every water take off and landing. You don't get more island vibes than arriving at your resort in the comfort of a seaplane. Thanks to Trans Maldivian Airways for always giving us the best views from above.
Fushifaru Maldives, Lhaviyani Atoll, Republic of Maldives
+960-662-0202