Bedroom of the Ocean Suite with Pool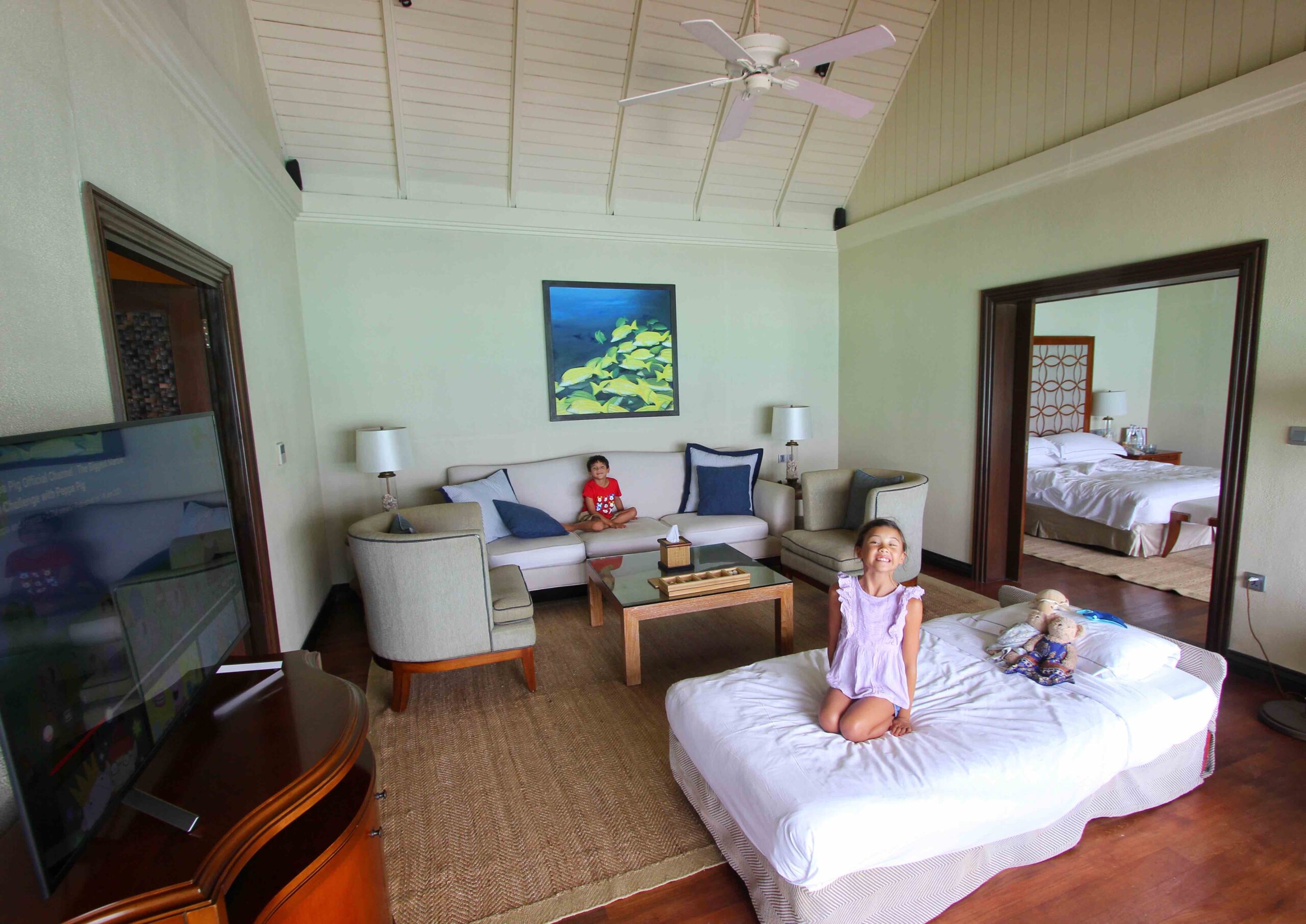 Living Room with Extra Bed Setup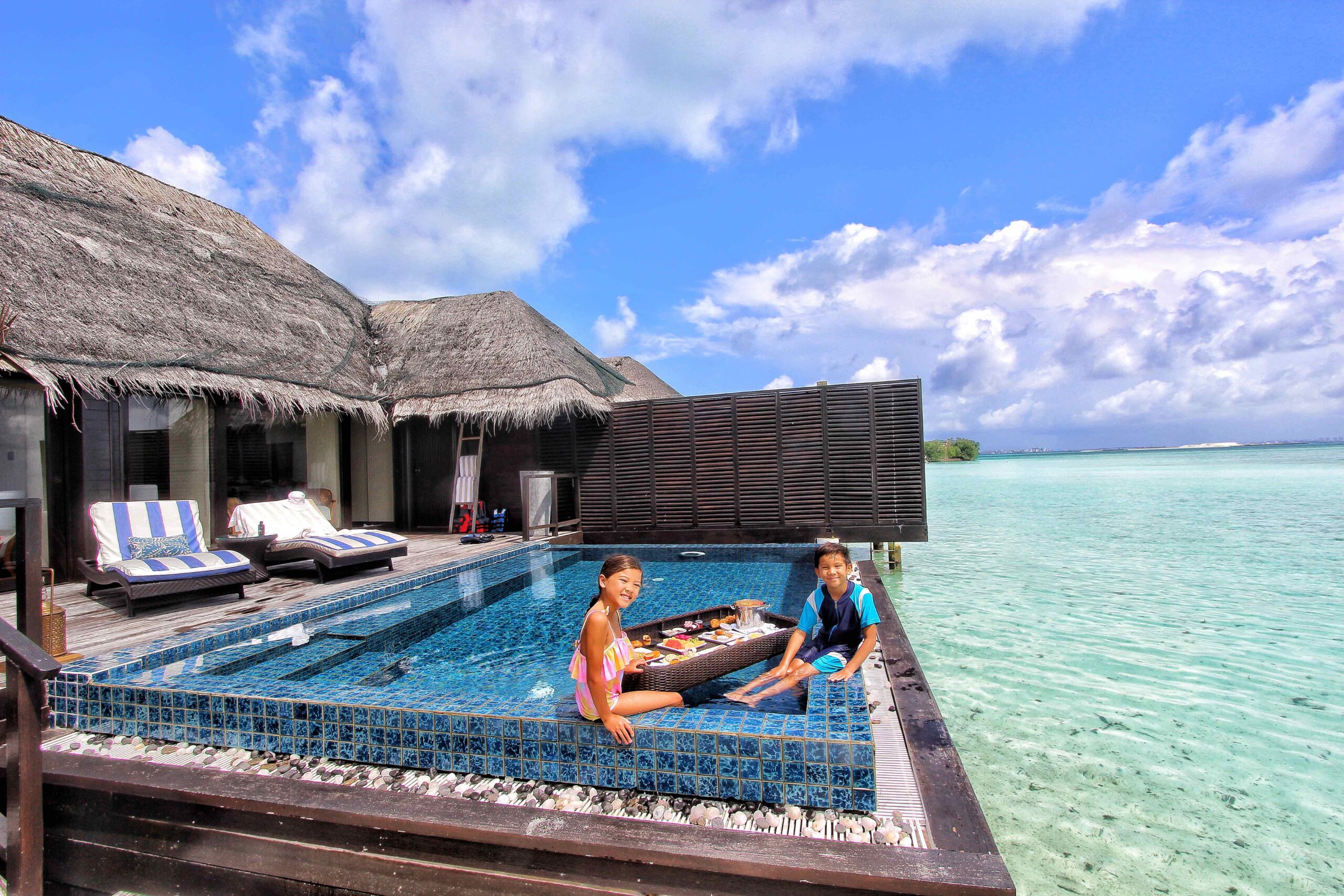 Private Pool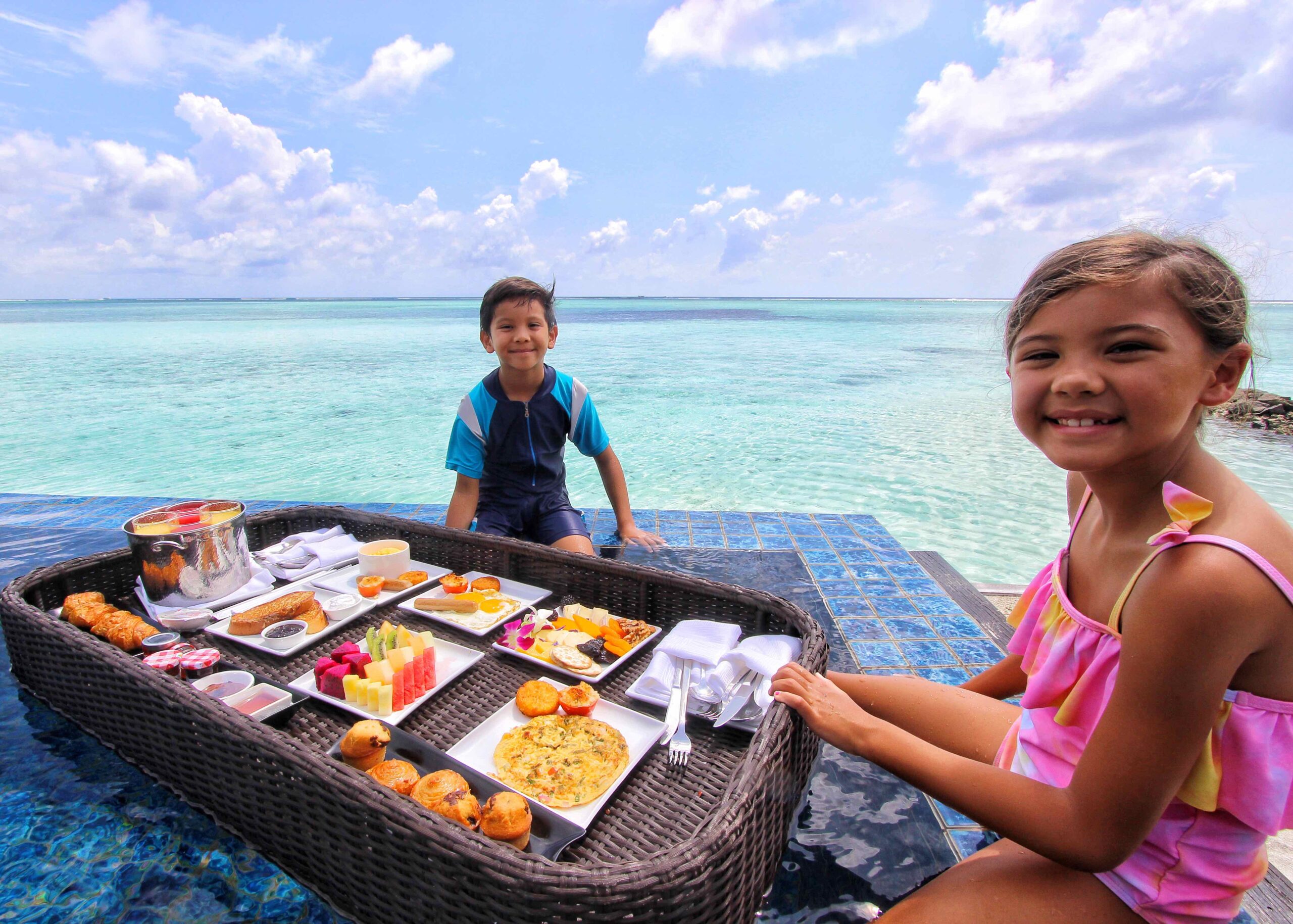 In-Villa Floating Breakfast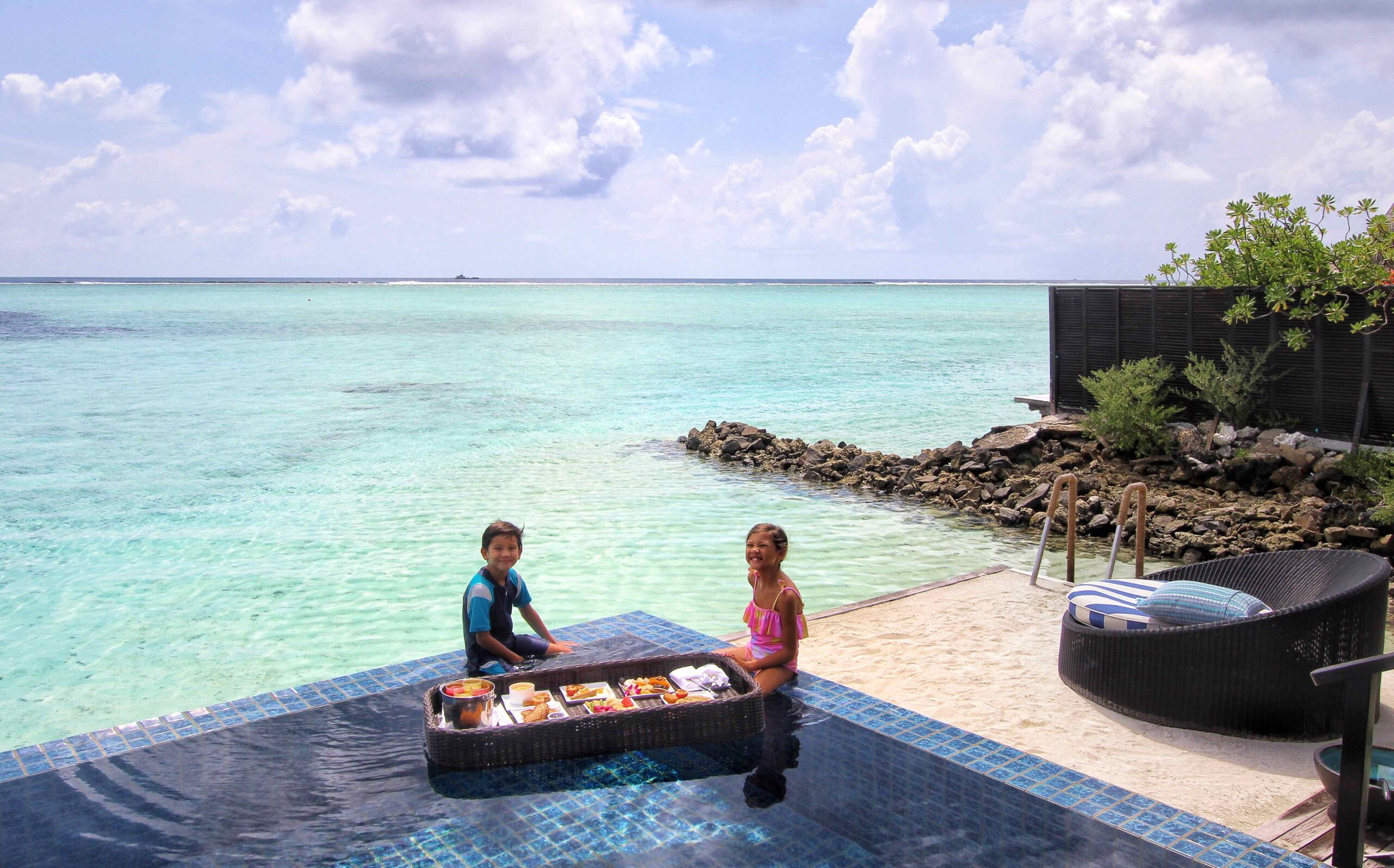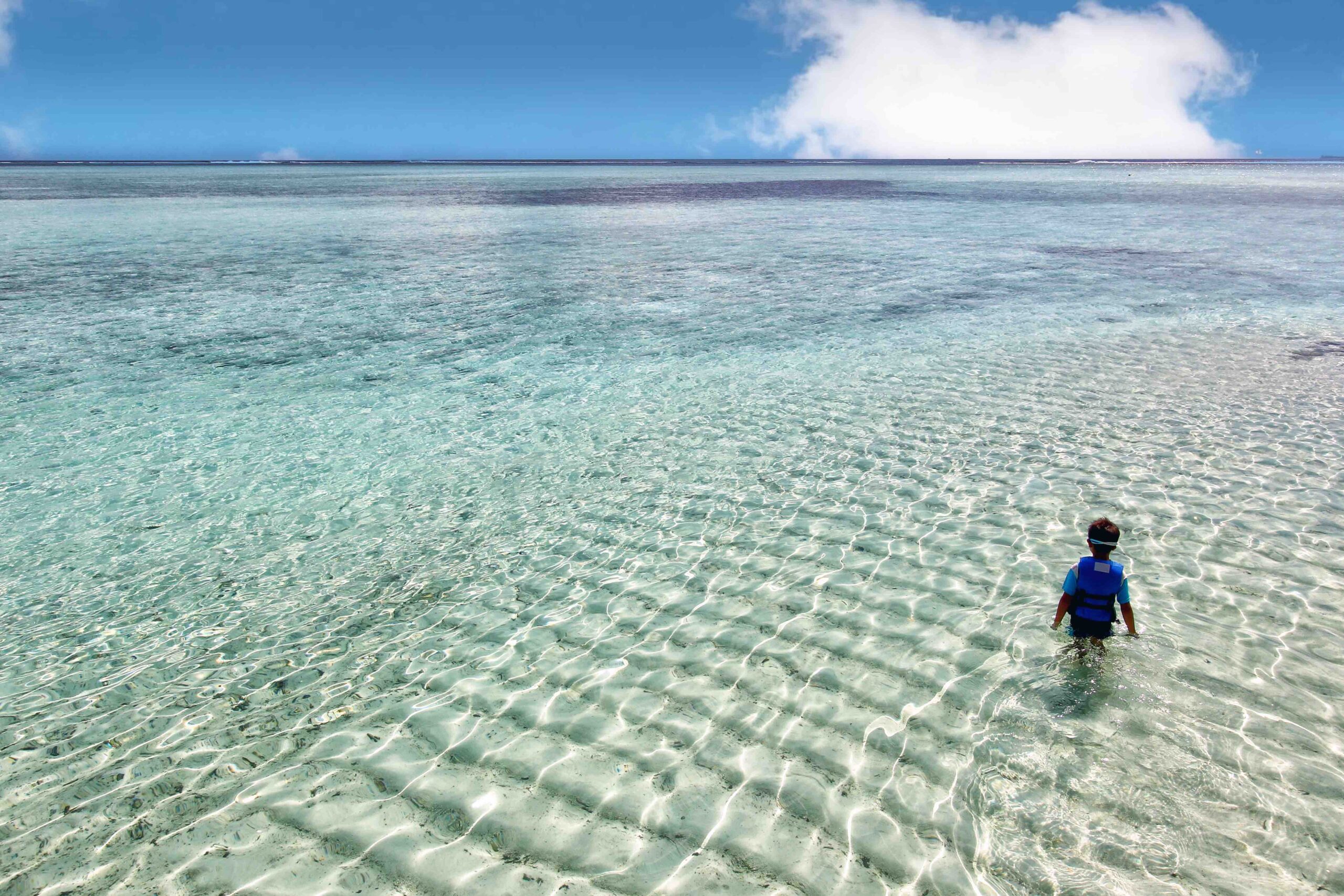 Crystal Clear Water from our Villa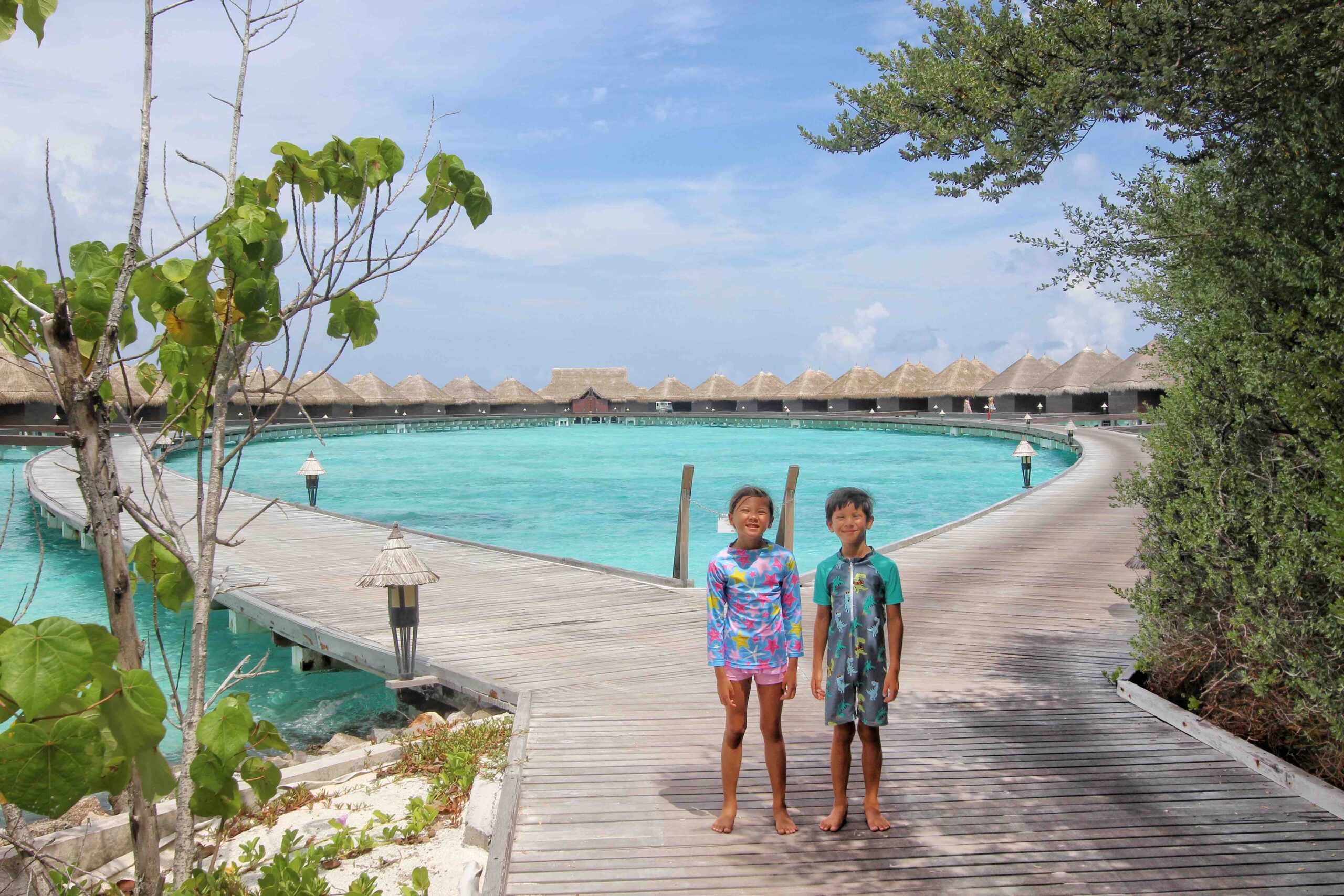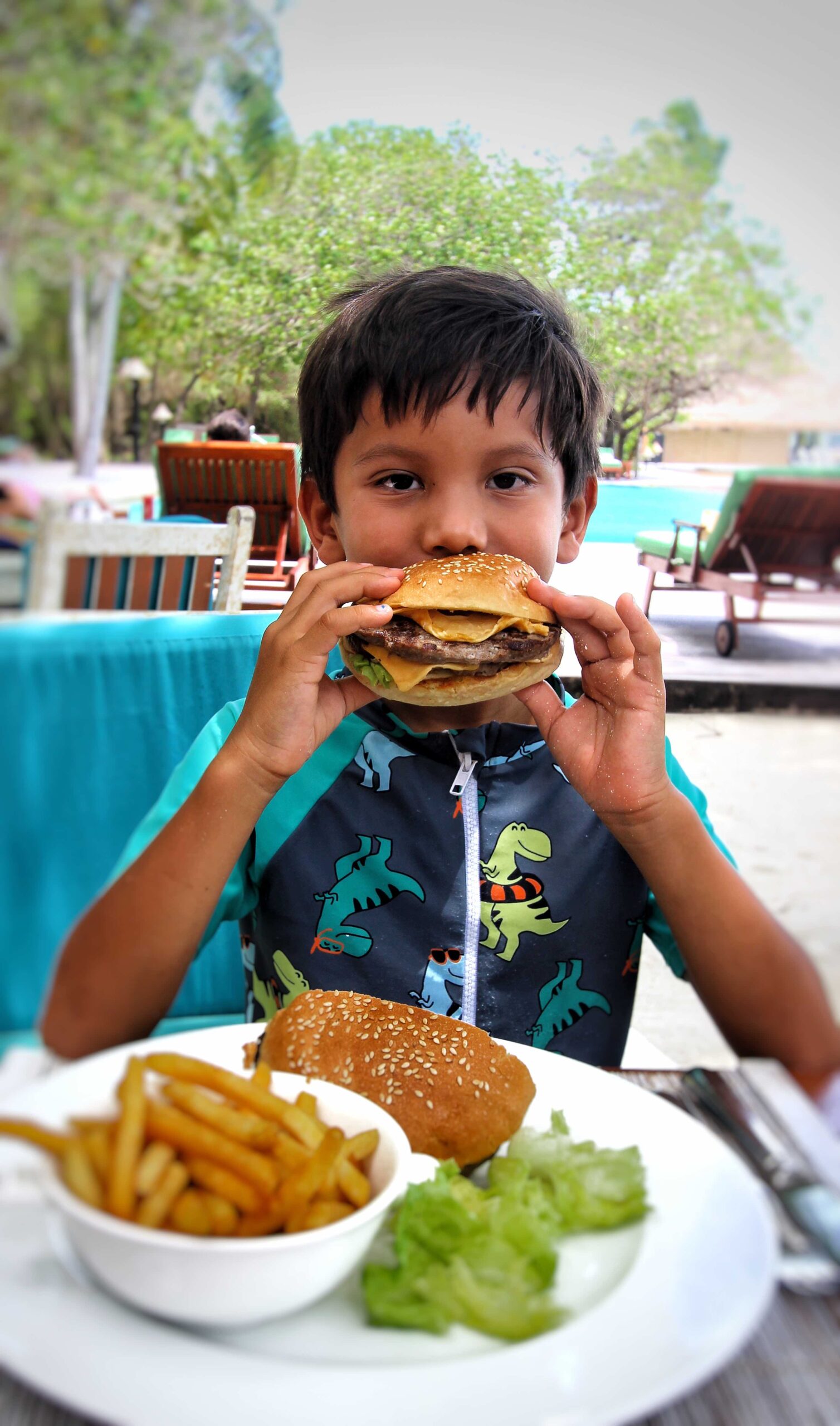 Lunch at Poolside Restaurant
See our full feature on Poolside Restaurant HERE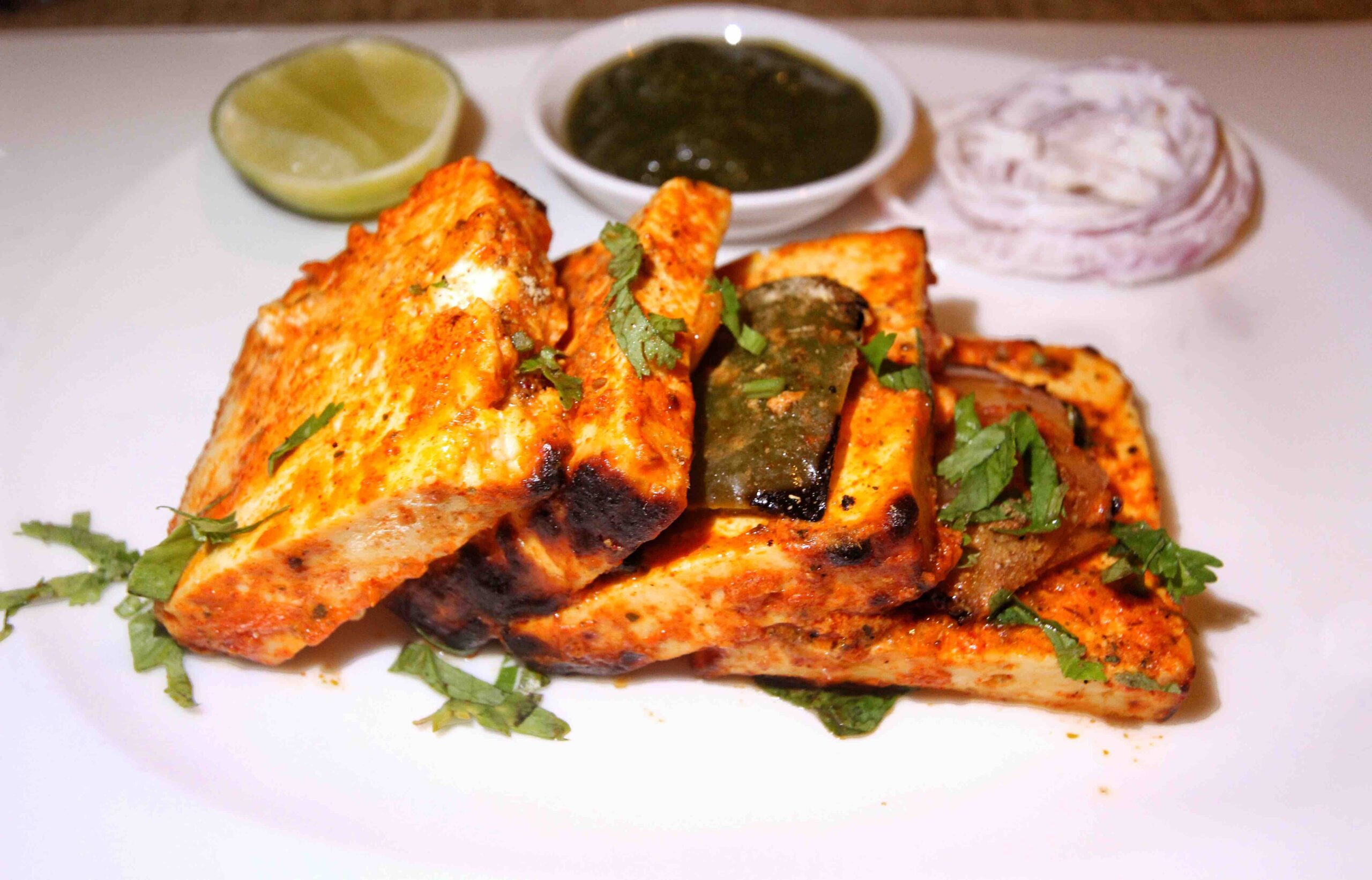 Achari Paneer Tikka at 24 Degrees Restaurant
See our full feature on 24 Degrees Restaurant HERE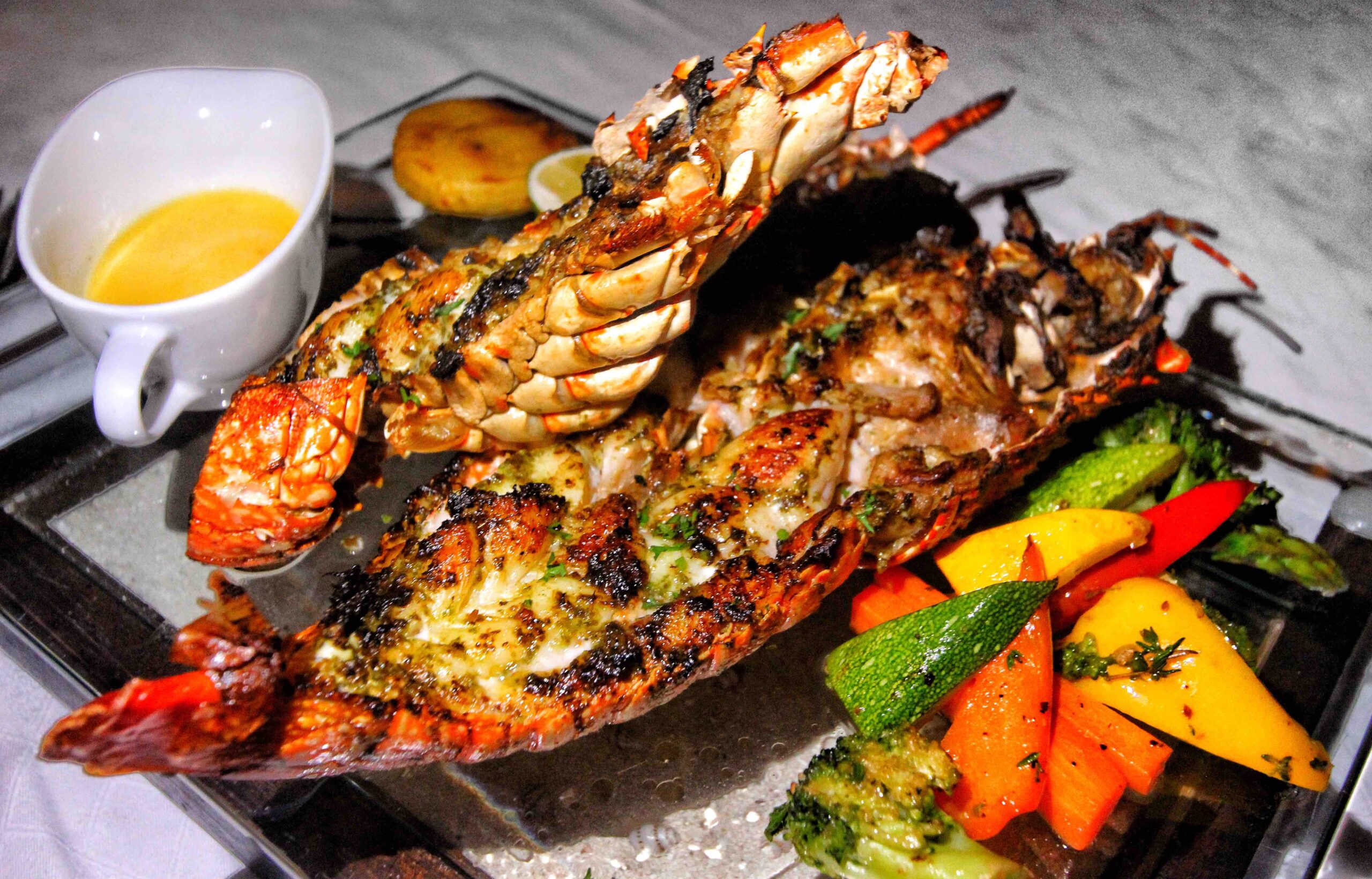 Chermoula Grilled Reef Lobster
See our full feature on Deep End Restaurant HERE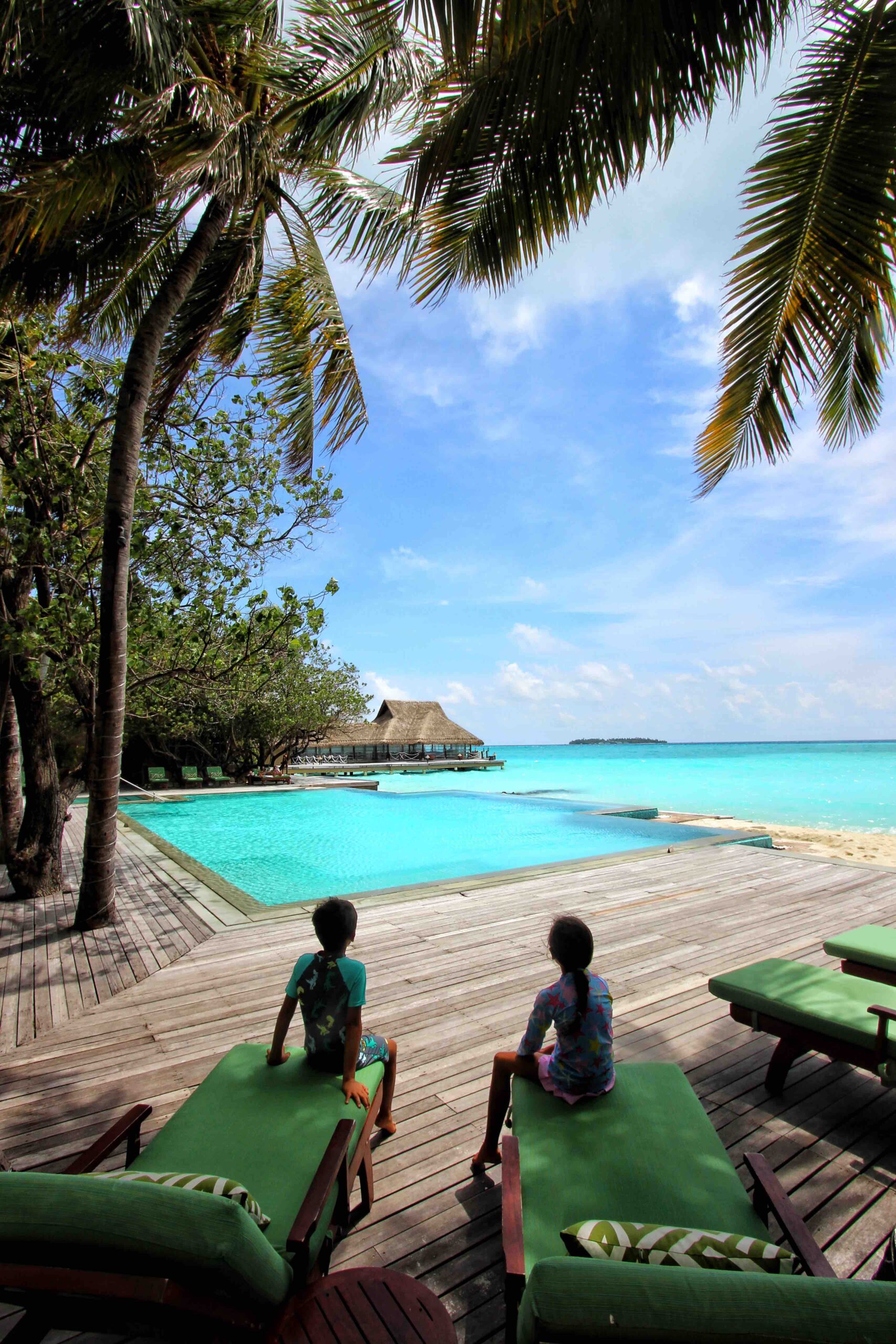 The Main Pool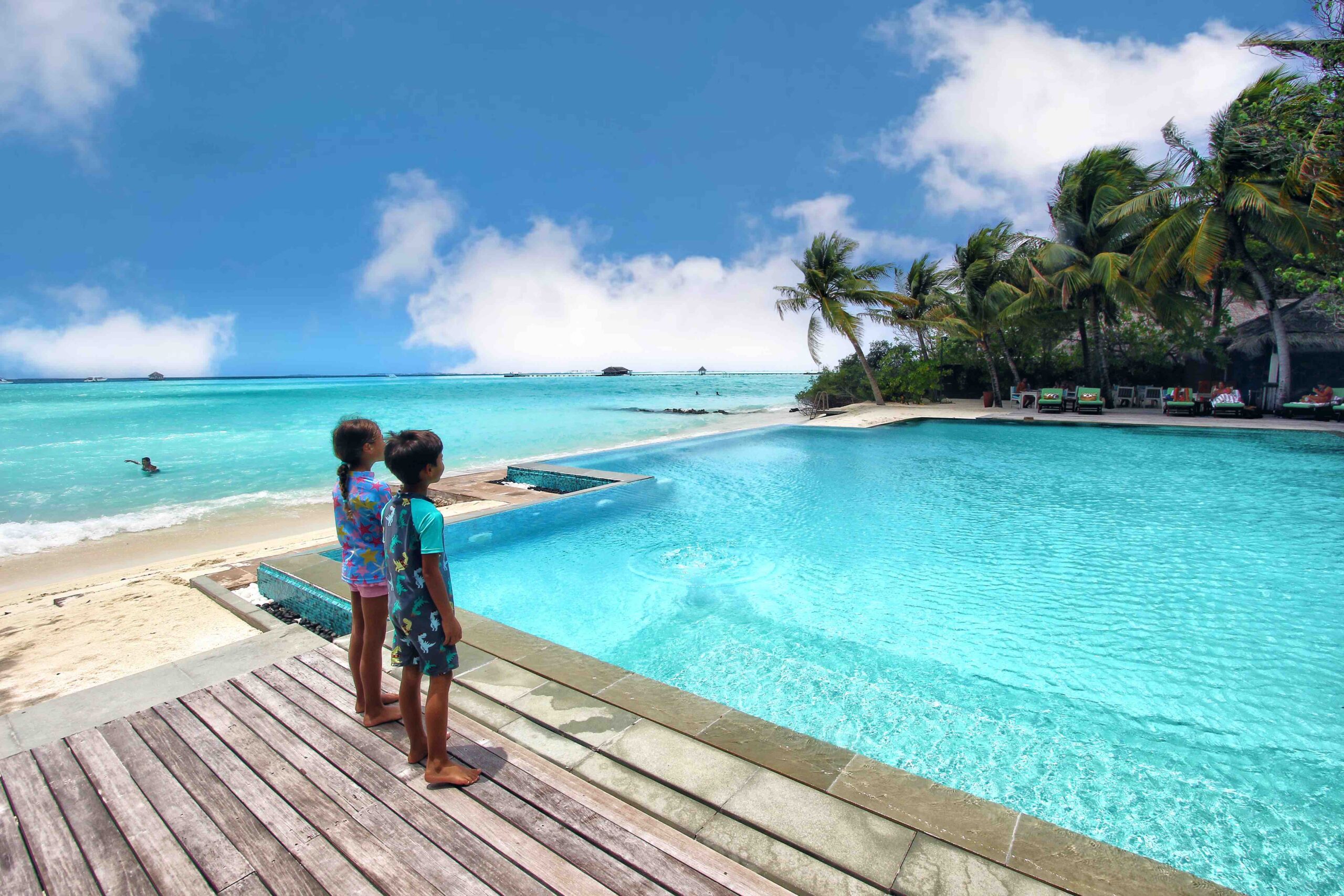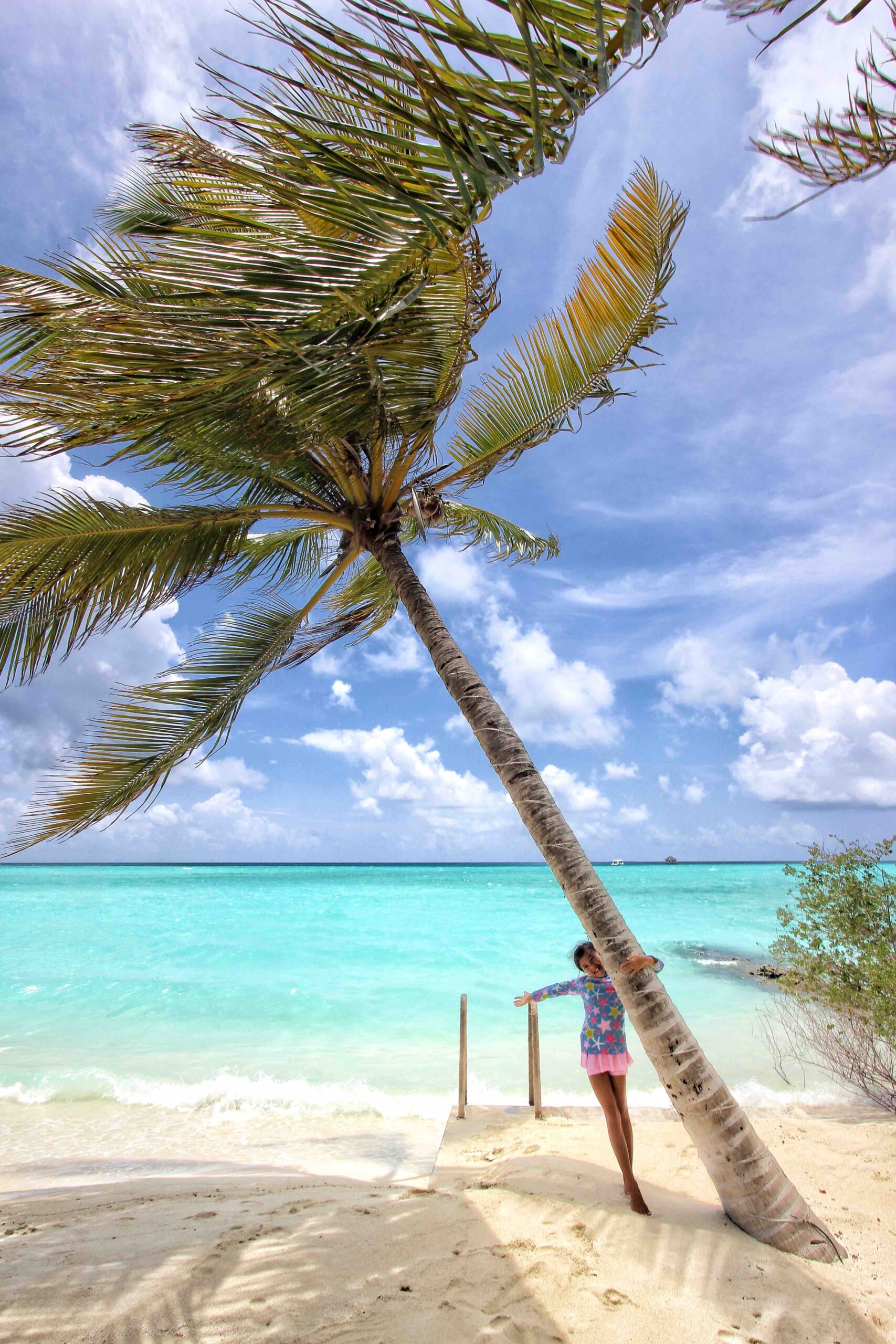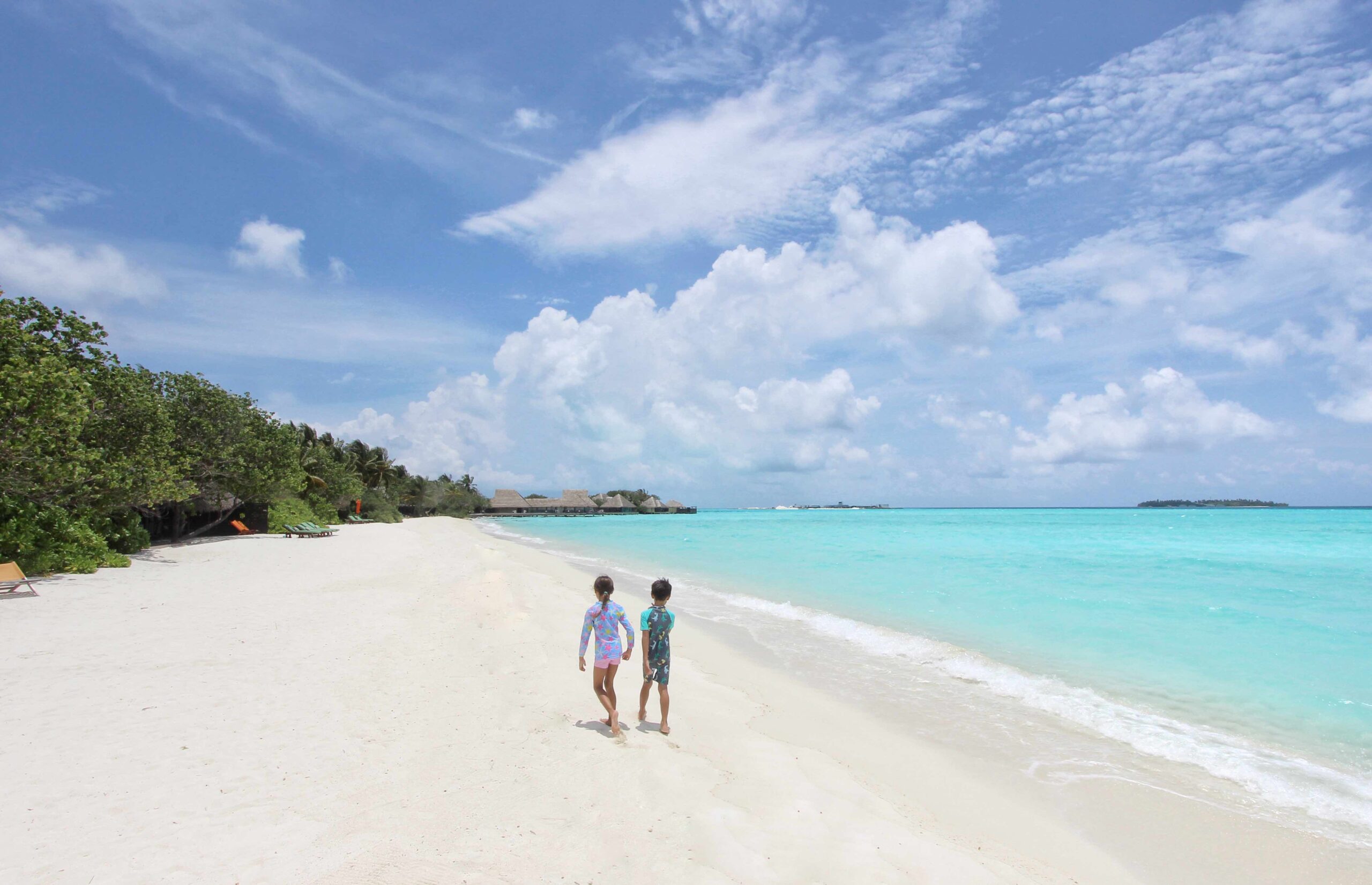 The Beach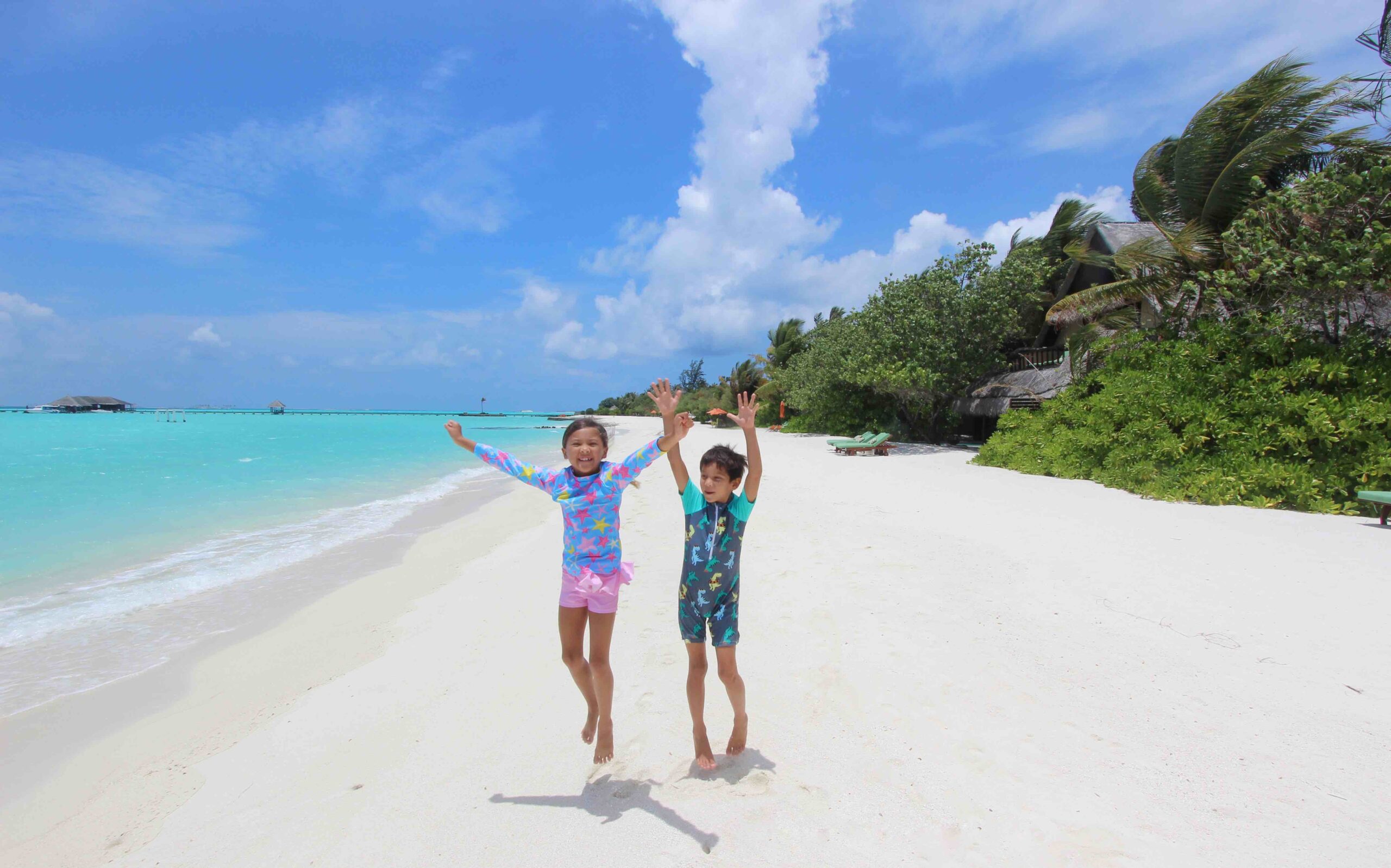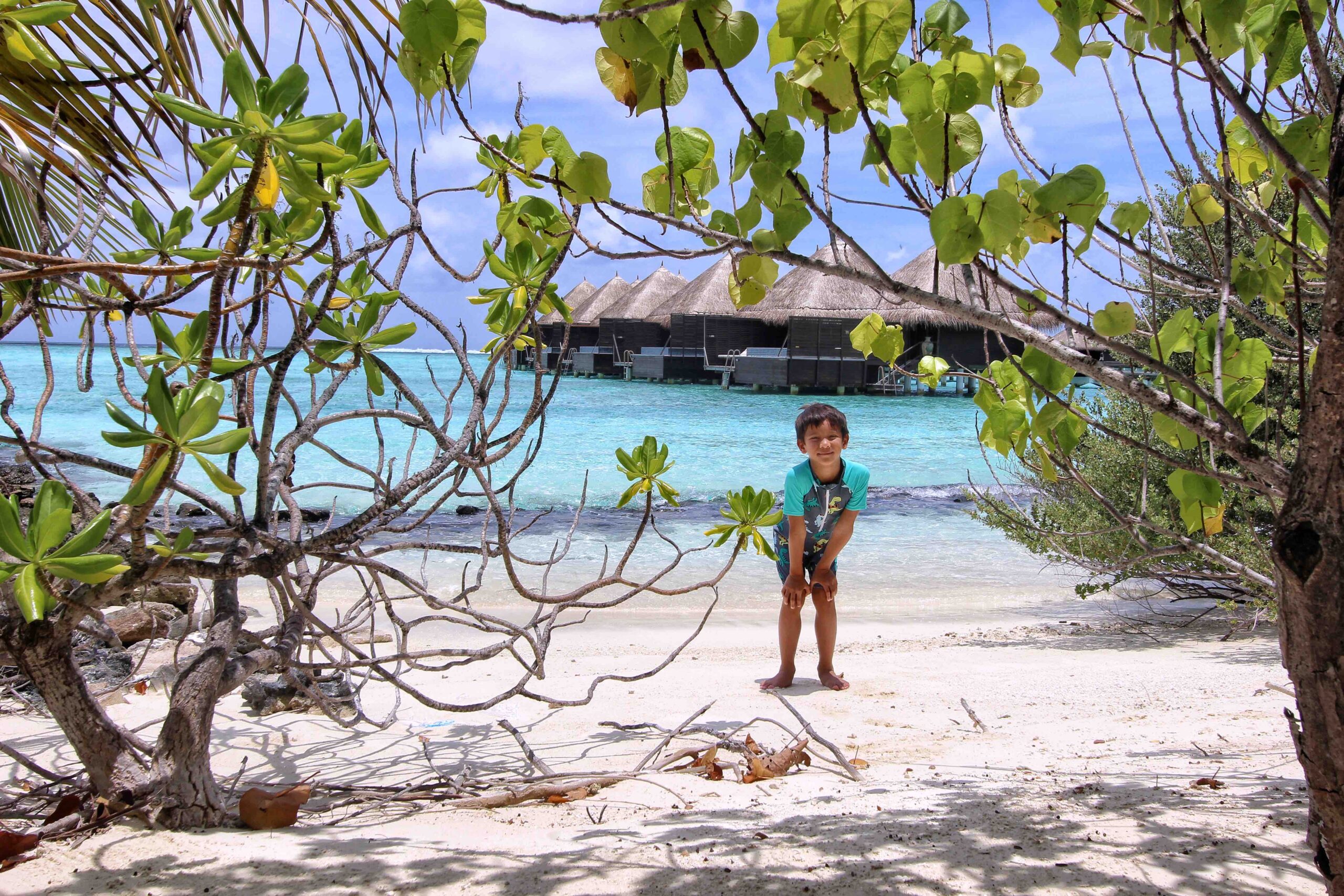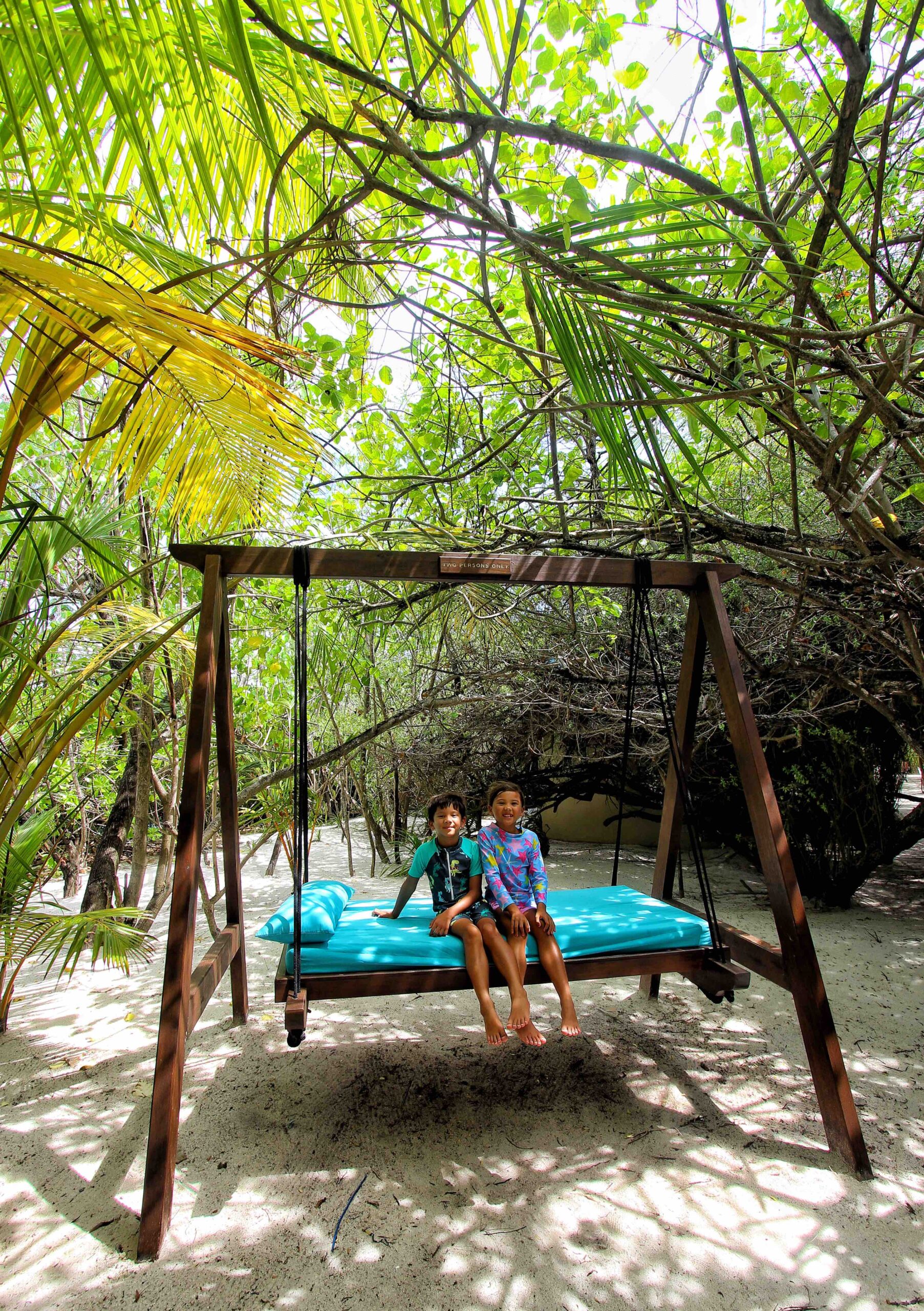 Daybeds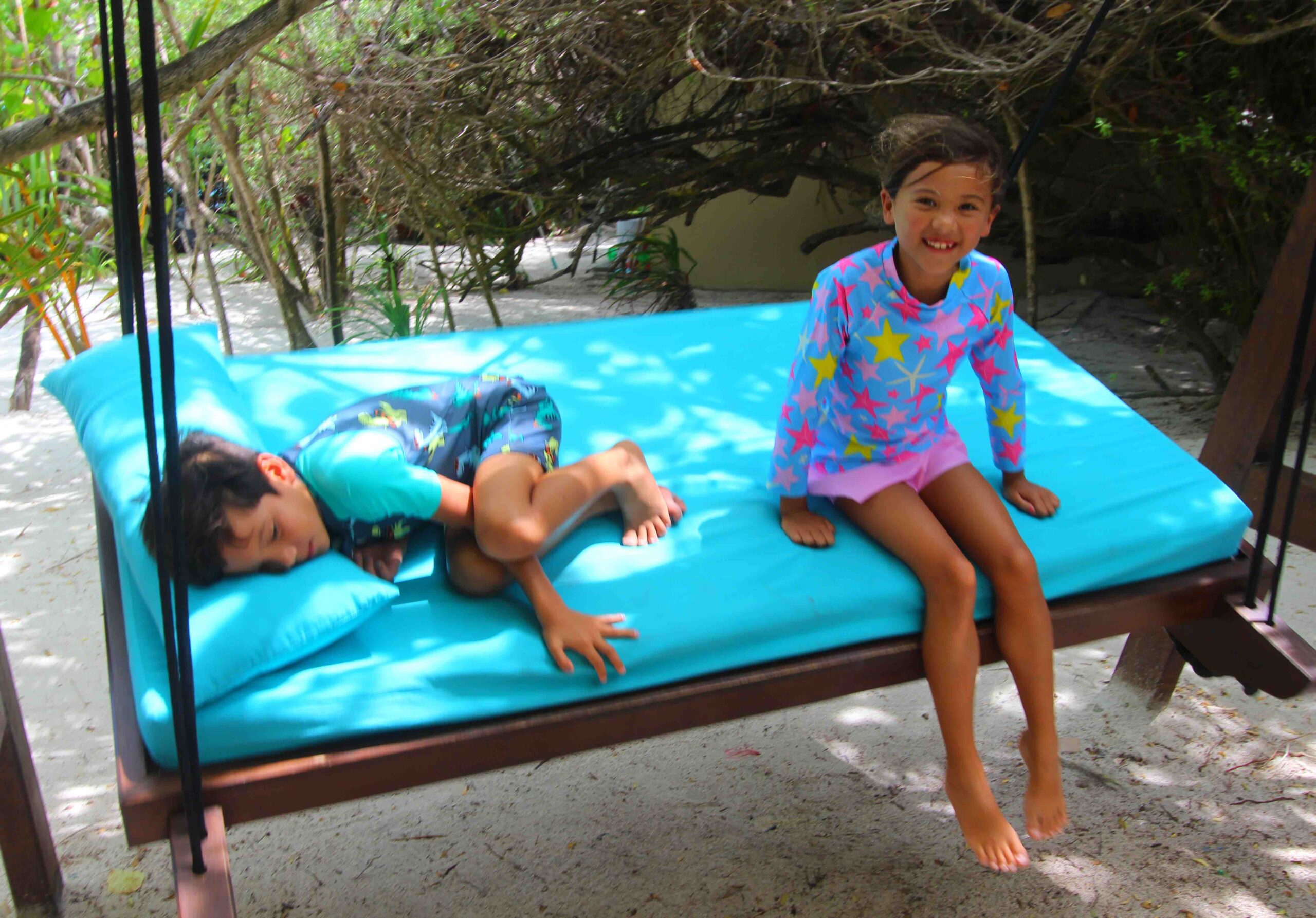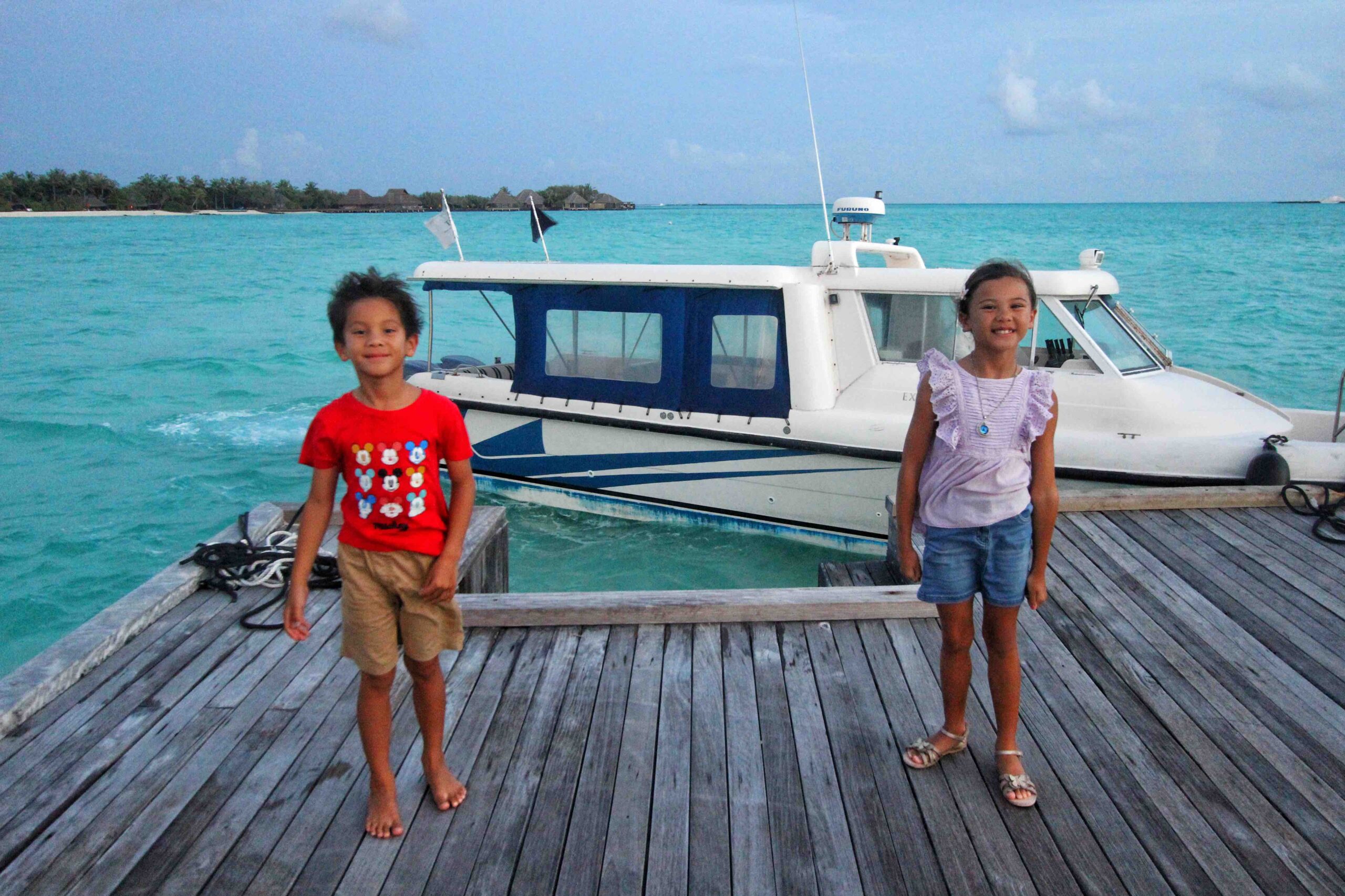 Sunset Cruise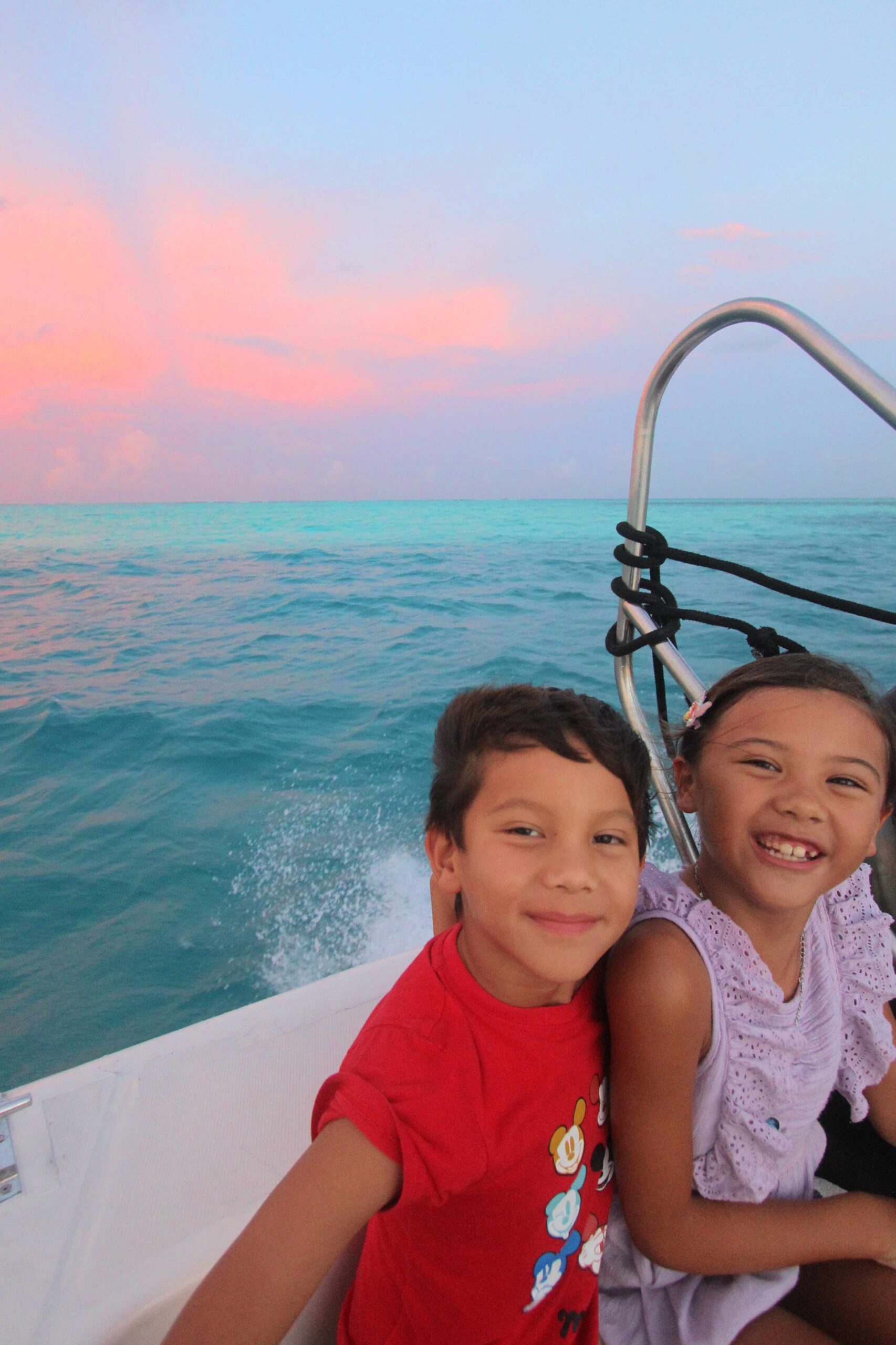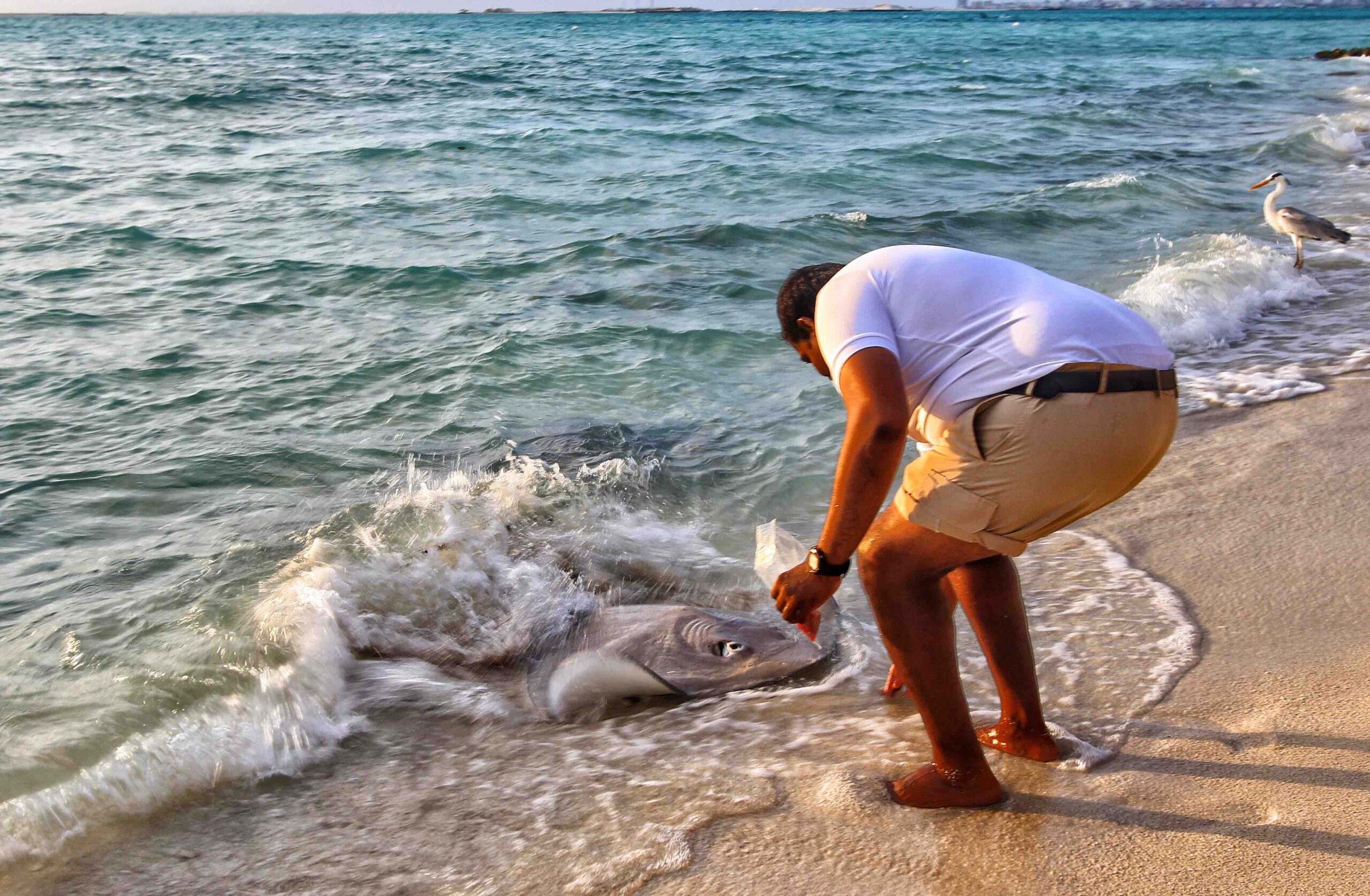 Stingray Feeding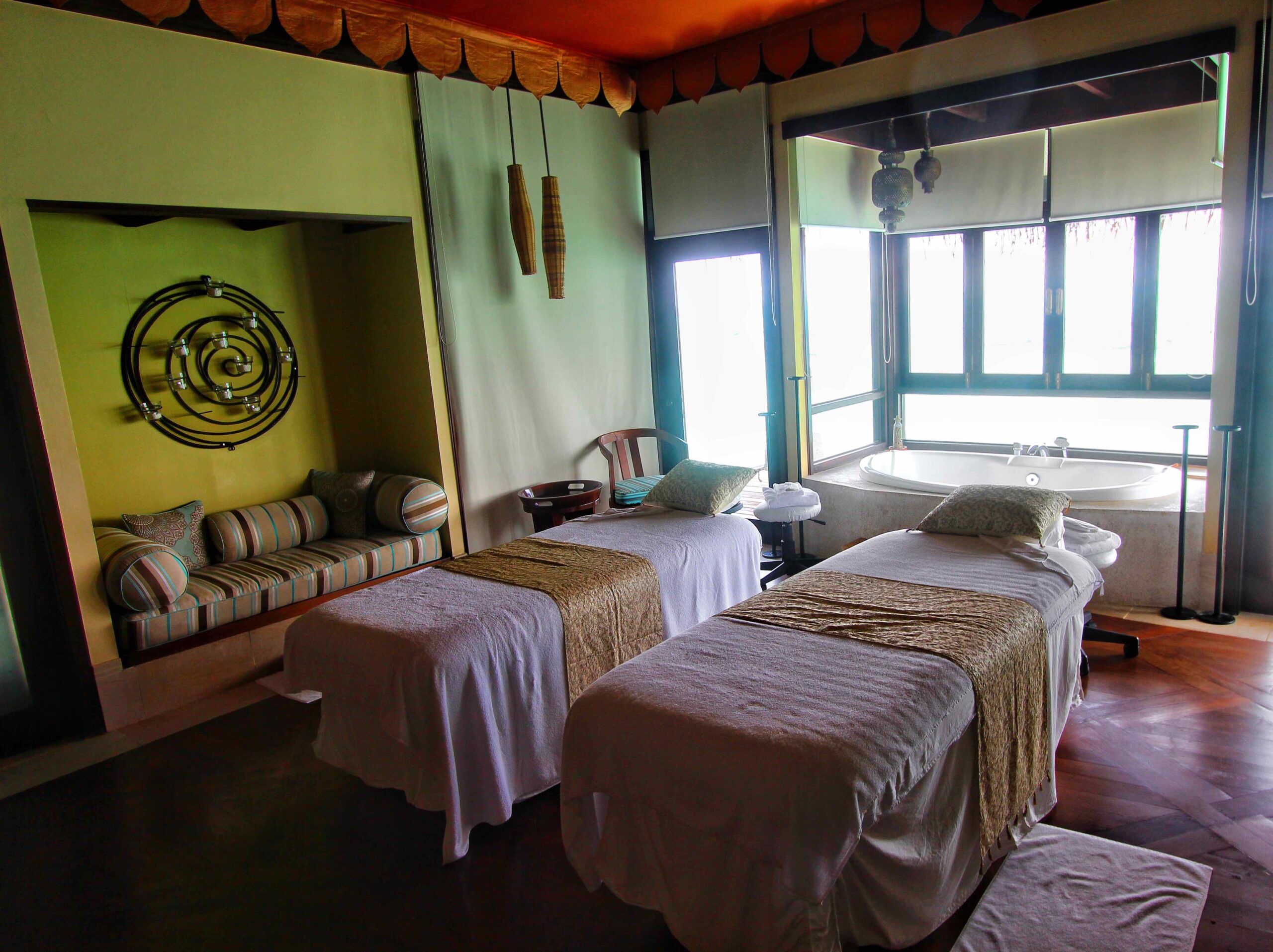 Spa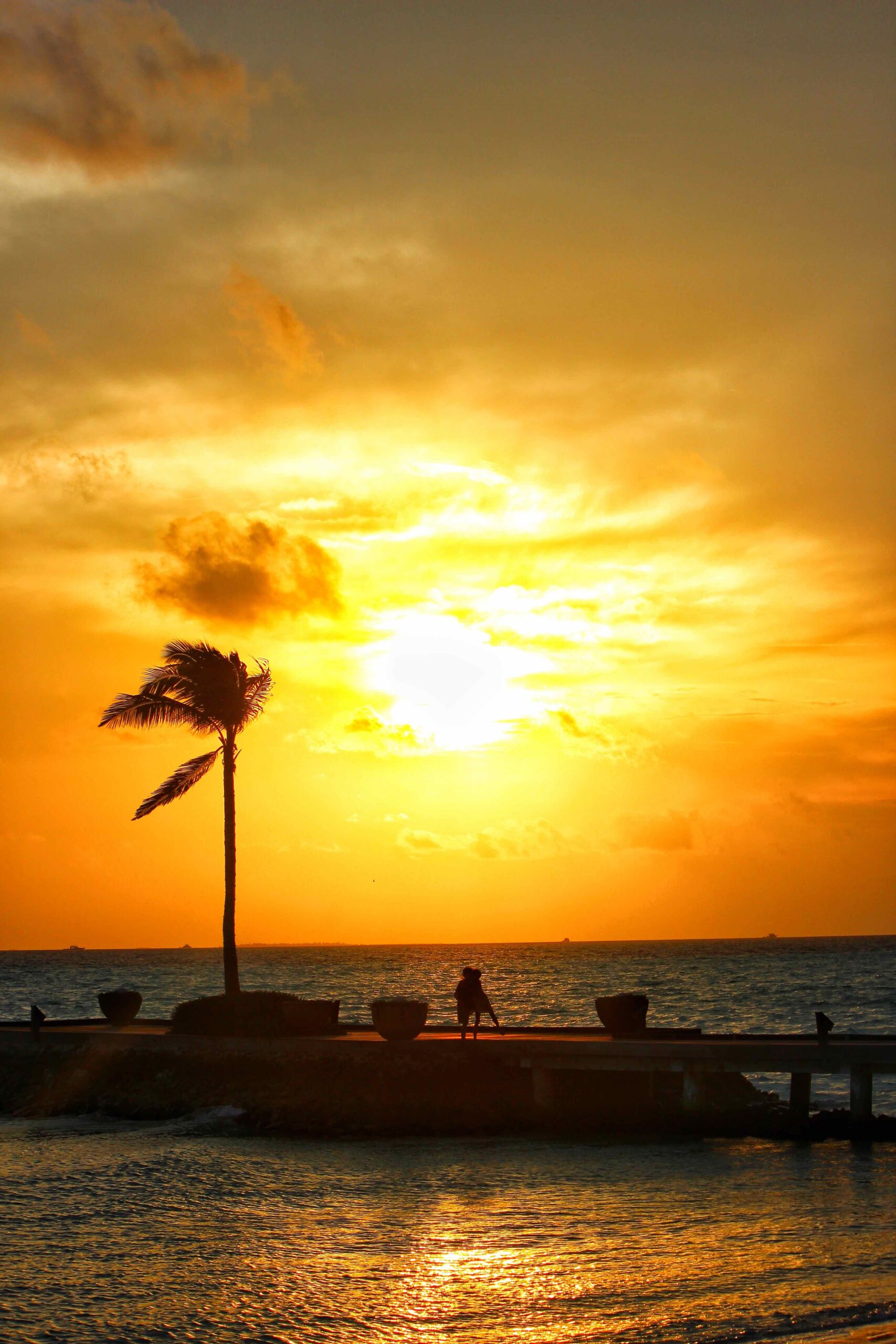 Taj Exotica, set in a stunning and pristine lagoon, is one of the most beautiful islands we visited while staying in the Maldives. The rustic yet elevated resort has a welcoming and intimate feel enabling you to feel right at home upon arrival. We loved the abundance of natural greenery, picturesque white sand beaches, and shallow and clear waters perfect if you're traveling with children. Our decadent Ocean Suite with Pool was one to remember. The spacious suite incorporated a large master bedroom, cozy lounge area, grand bathroom, and expansive terrace complete with private pool. We loved waking to the turquoise blue views and enjoy floating breakfasts in our refreshing swimming pool. The vibrant reef was just a swim away from our villa and even the kids climbed in from our sunny deck.
Taj Exotica is a small yet idyllic island making it completely walkable. We found plenty to do from relaxing beside the main pool and diving into the ocean from the sandy shores to partaking in water sports and lively fish feedings. Sunsets were stunning each evening and could be enjoyed from their relaxing bar set right on the scenic beach. Dining options are plentiful at the resort from fine dining overwater at Deep End Restaurant to juicy burgers at Poolside Restaurant. 24 Degrees is perfect for family dining and has a large and varied menu with something for everyone.
If you're craving a quiet and luxurious holiday on a picture perfect island Taj Exotica is an amazing option. The resort is only a short boat ride from the airport meaning you'll be able to start your vacation soon after arrival and we loved the high level of service alongside luxurious villas and delicious dining. Great for families or couples heading to the Maldives.
www.tajhotels.com/en-in/taj/taj-exotica-maldives
Emboodhu Finolhu, South Male Atoll 02117, Maldives
+960 400-6000