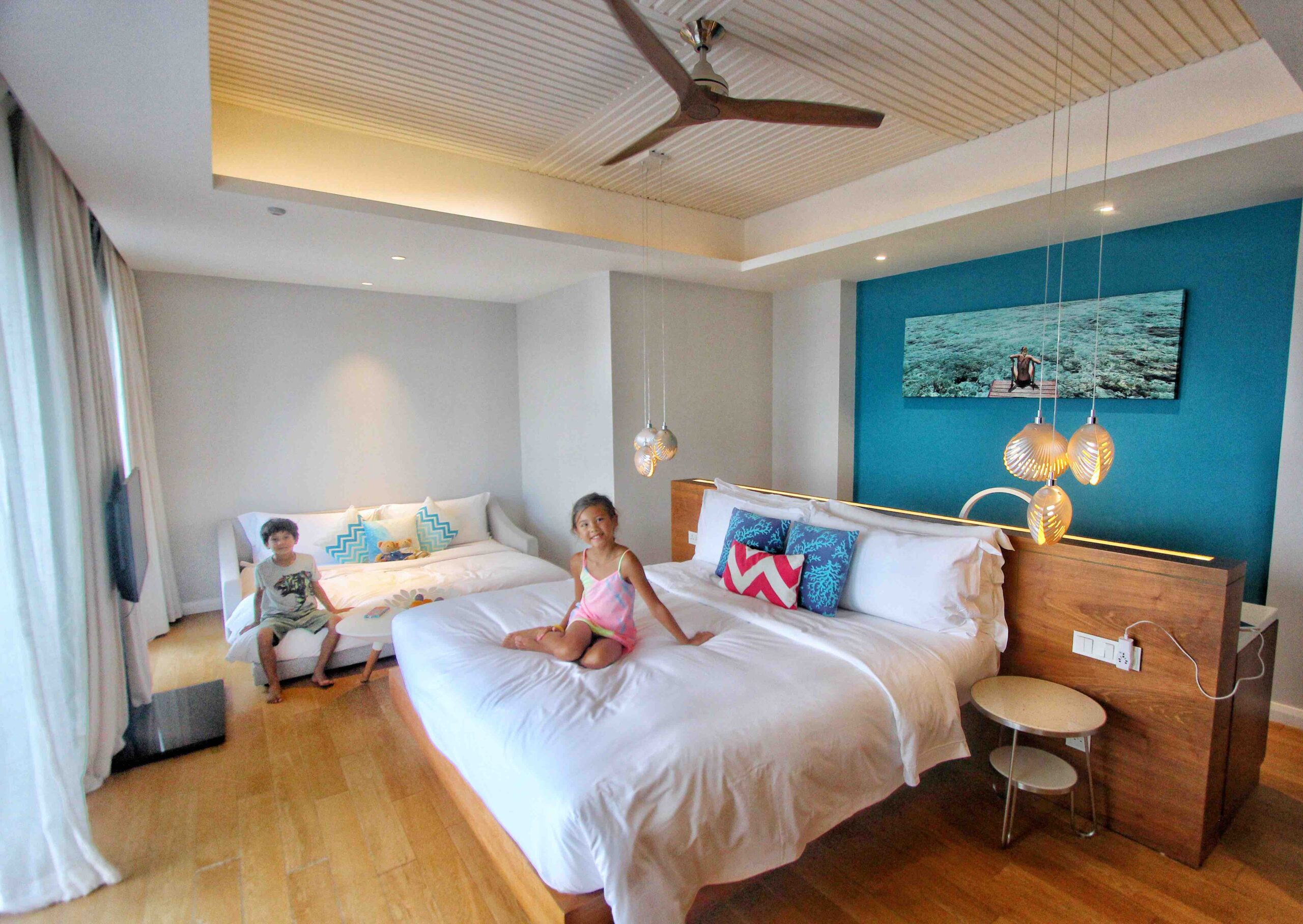 Bedroom of the Ocean Pool Villa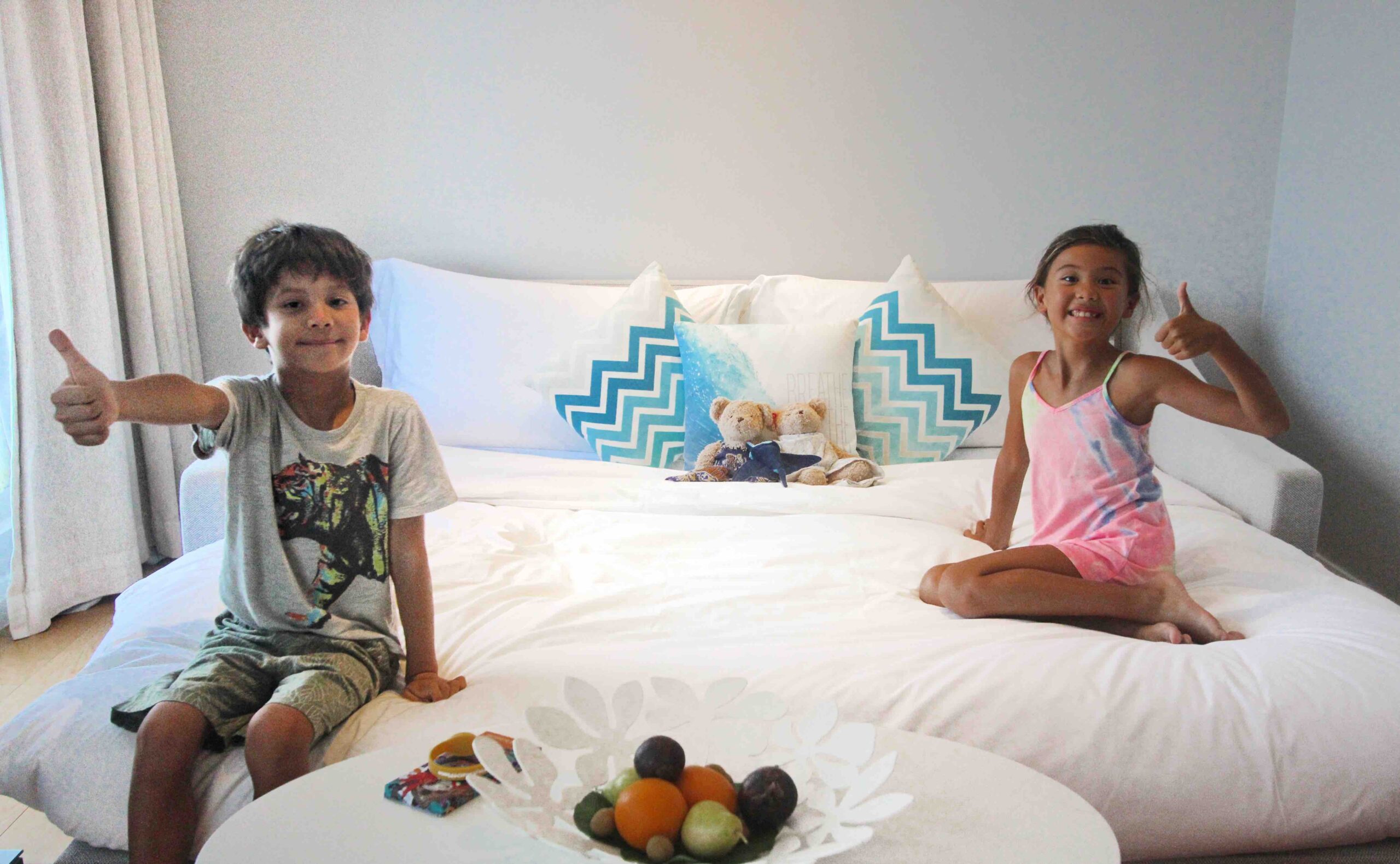 Sofa turned into the kids bed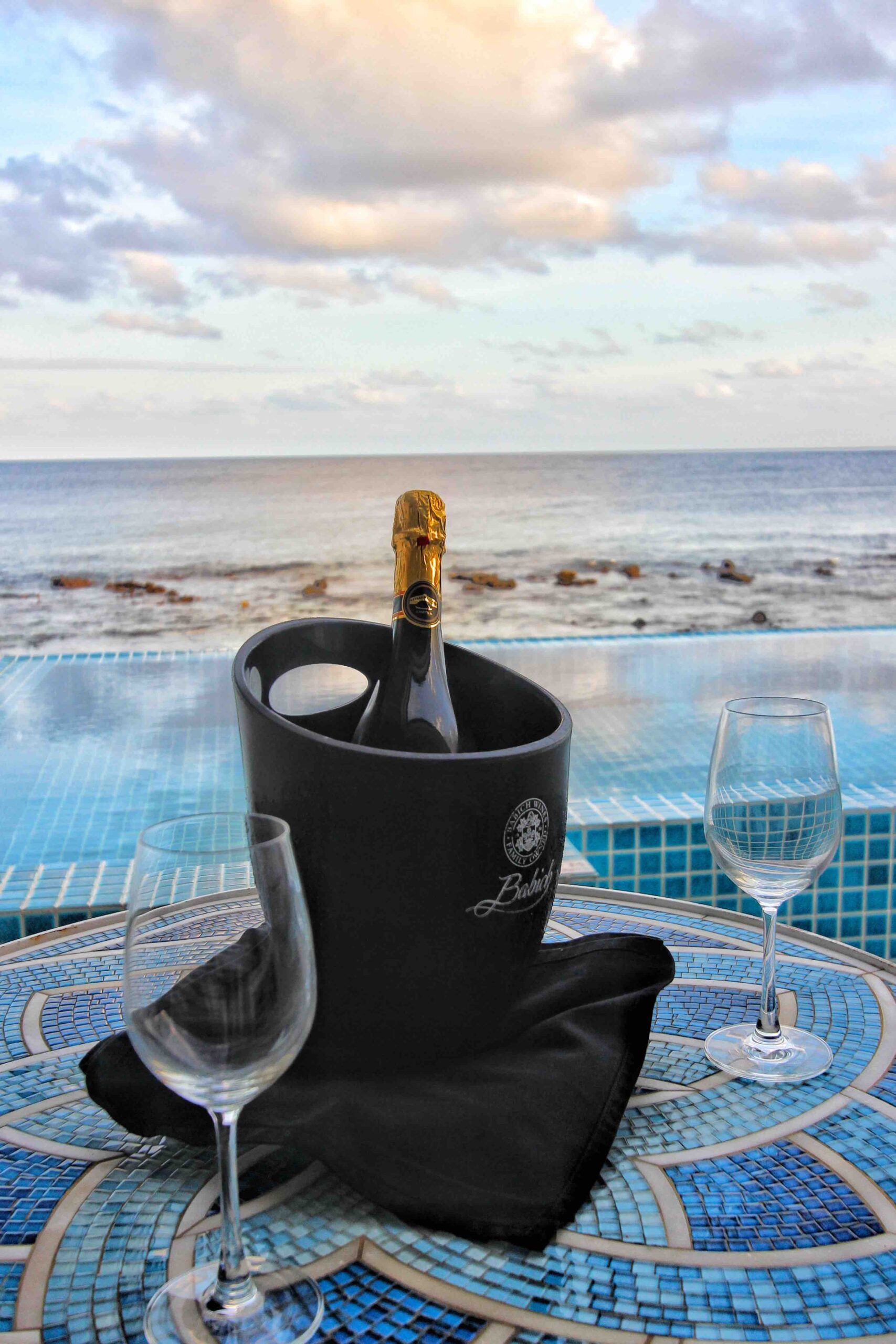 Welcome Prosecco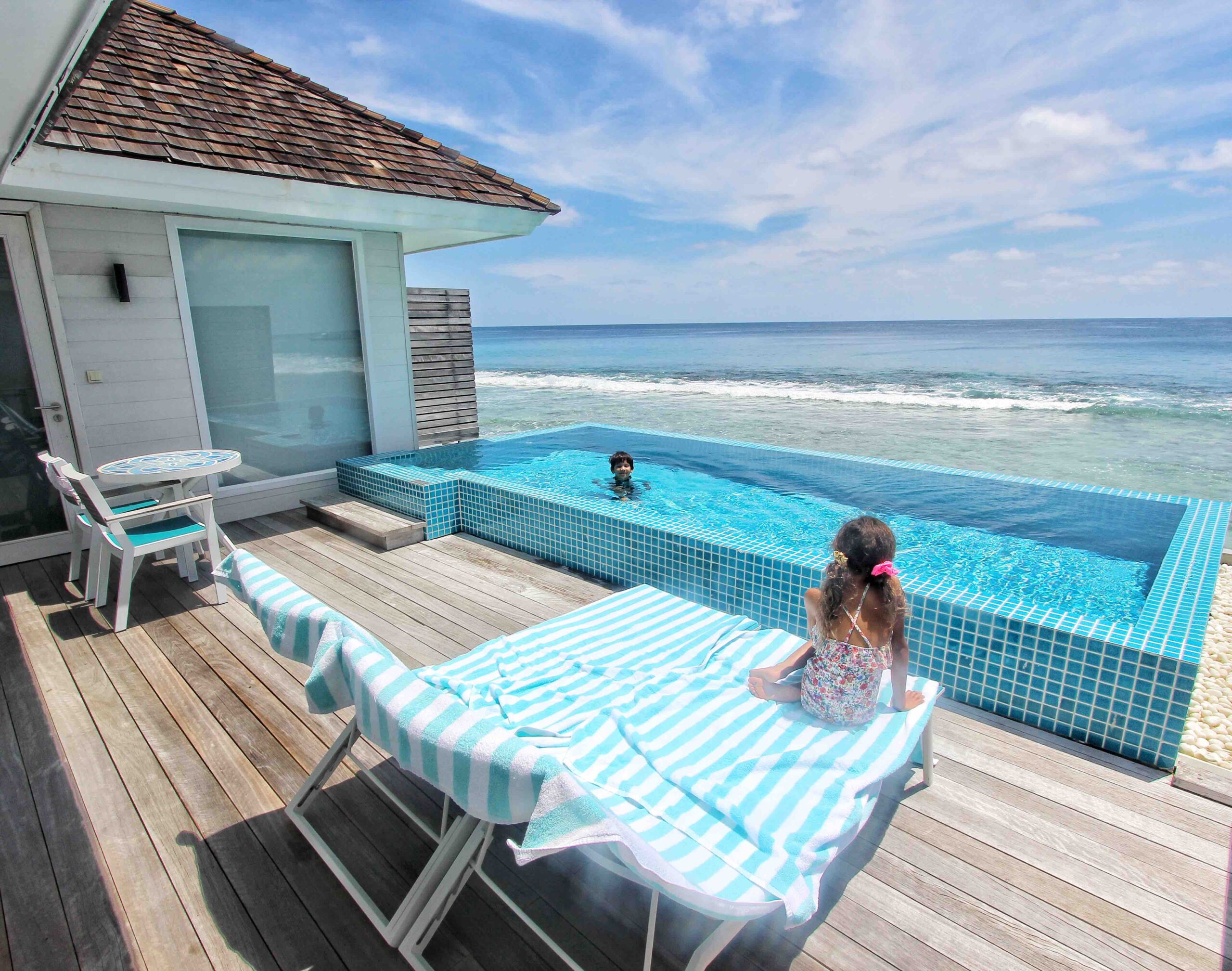 Private Pool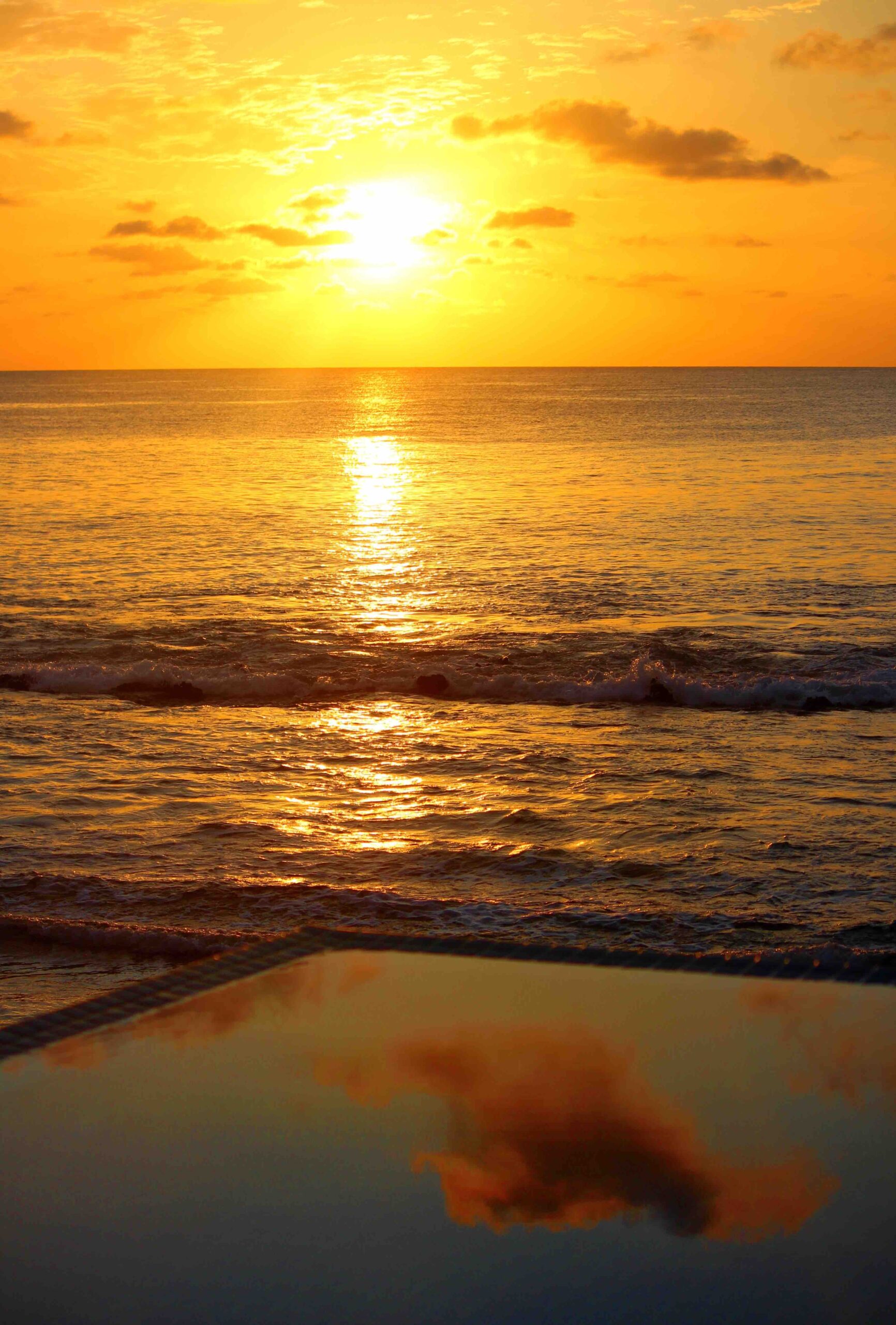 Sunrise from our pool villa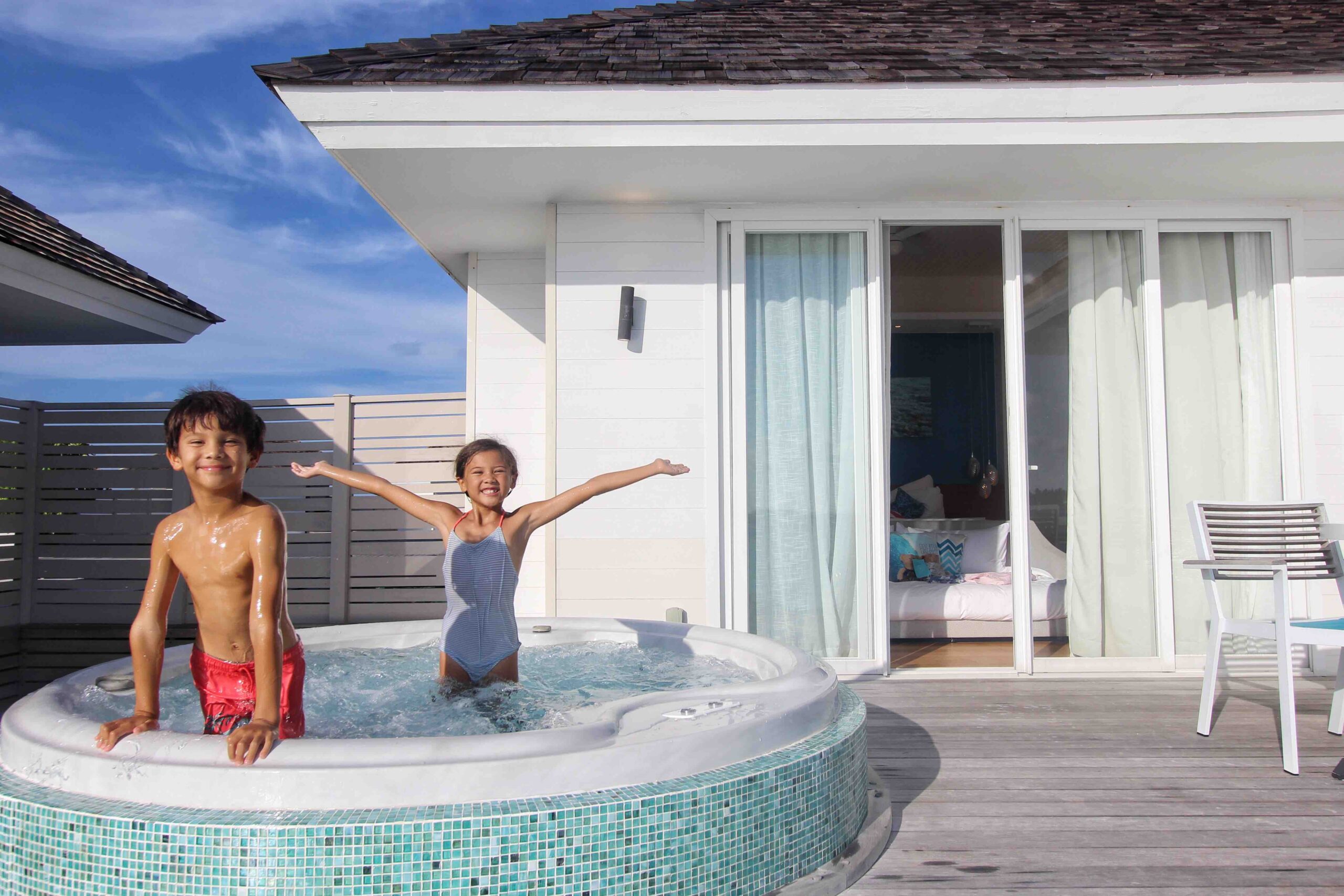 The Aqua Villa with Swirl Pool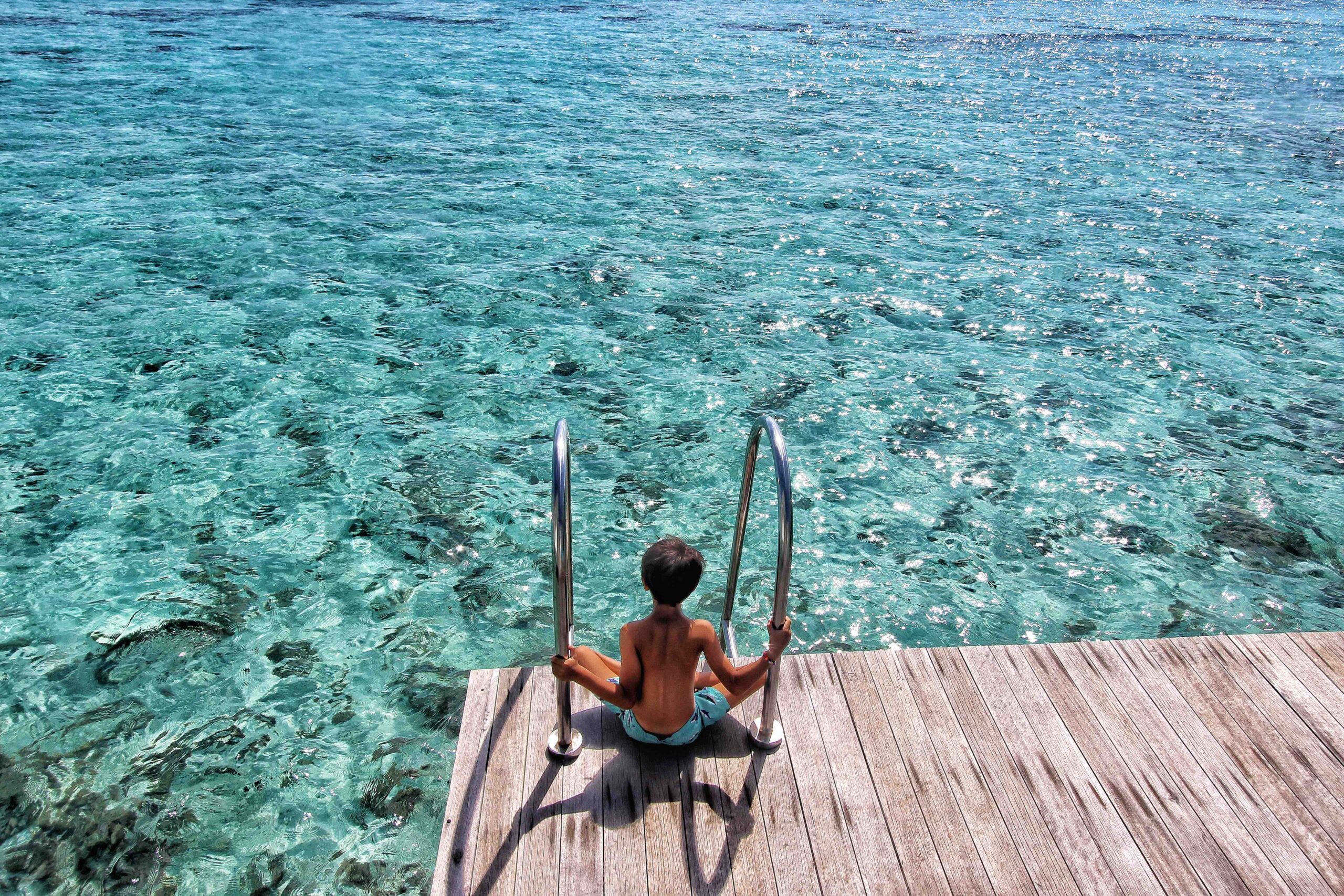 with steps leading into the ocean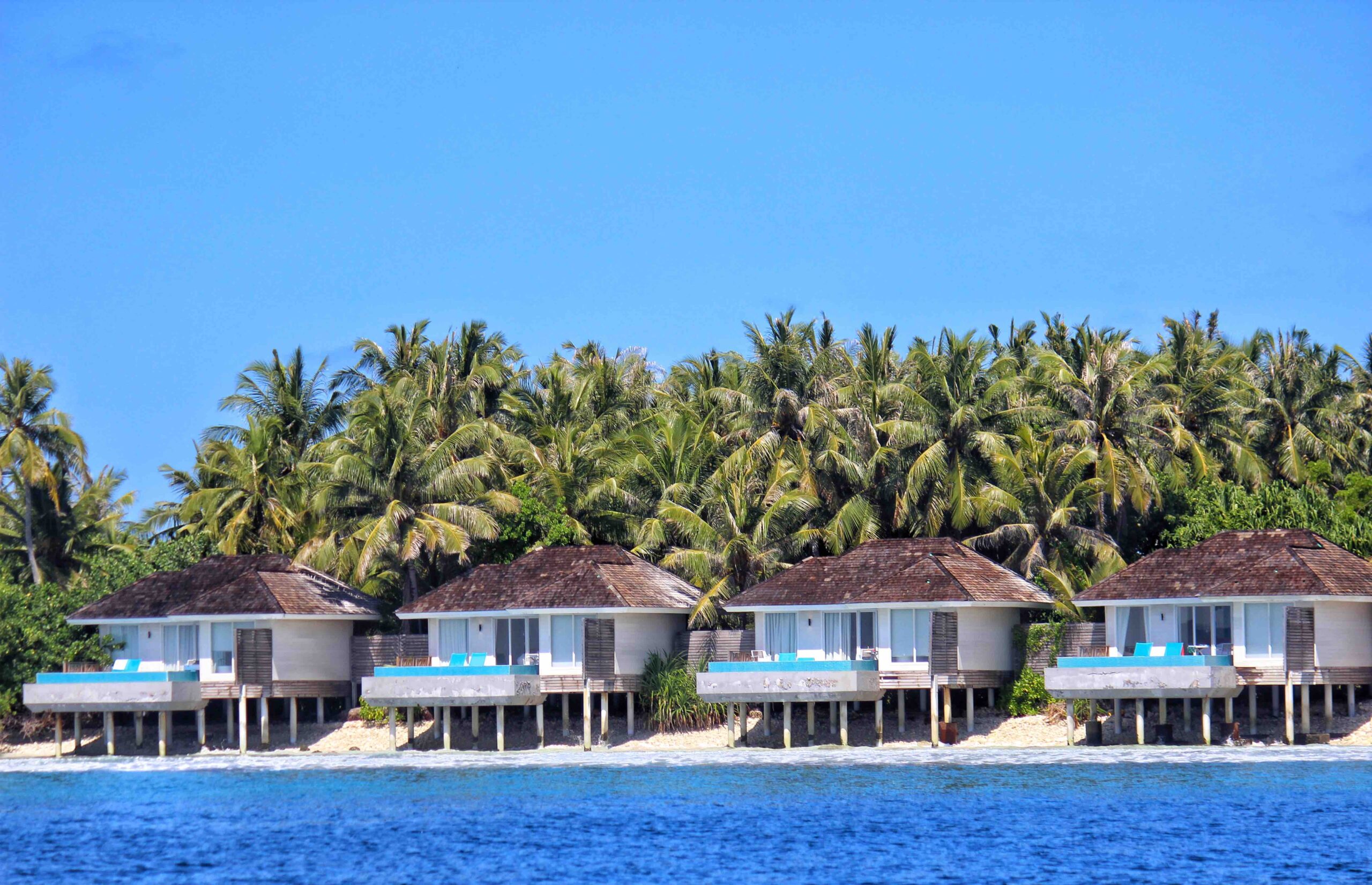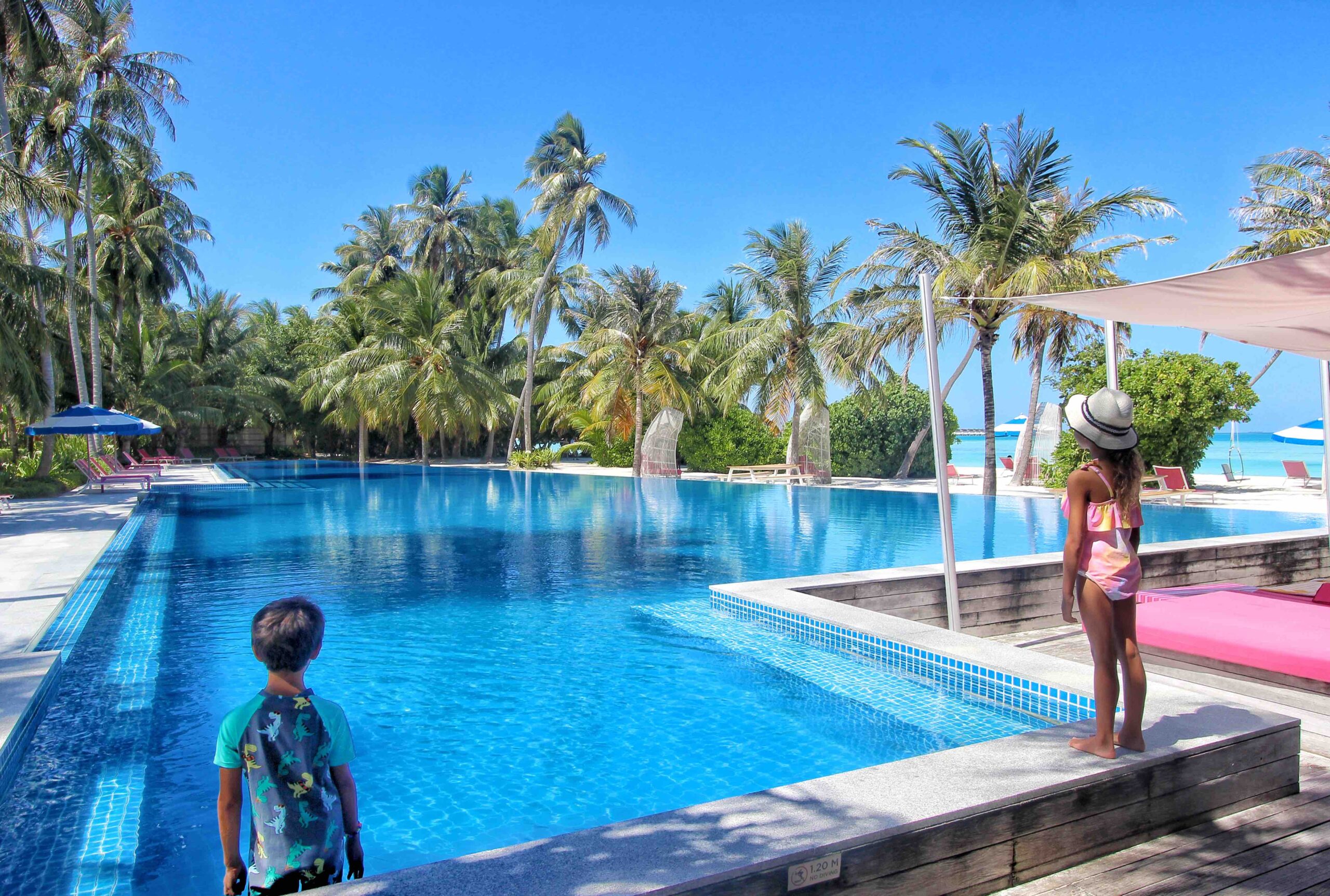 Breeze Pool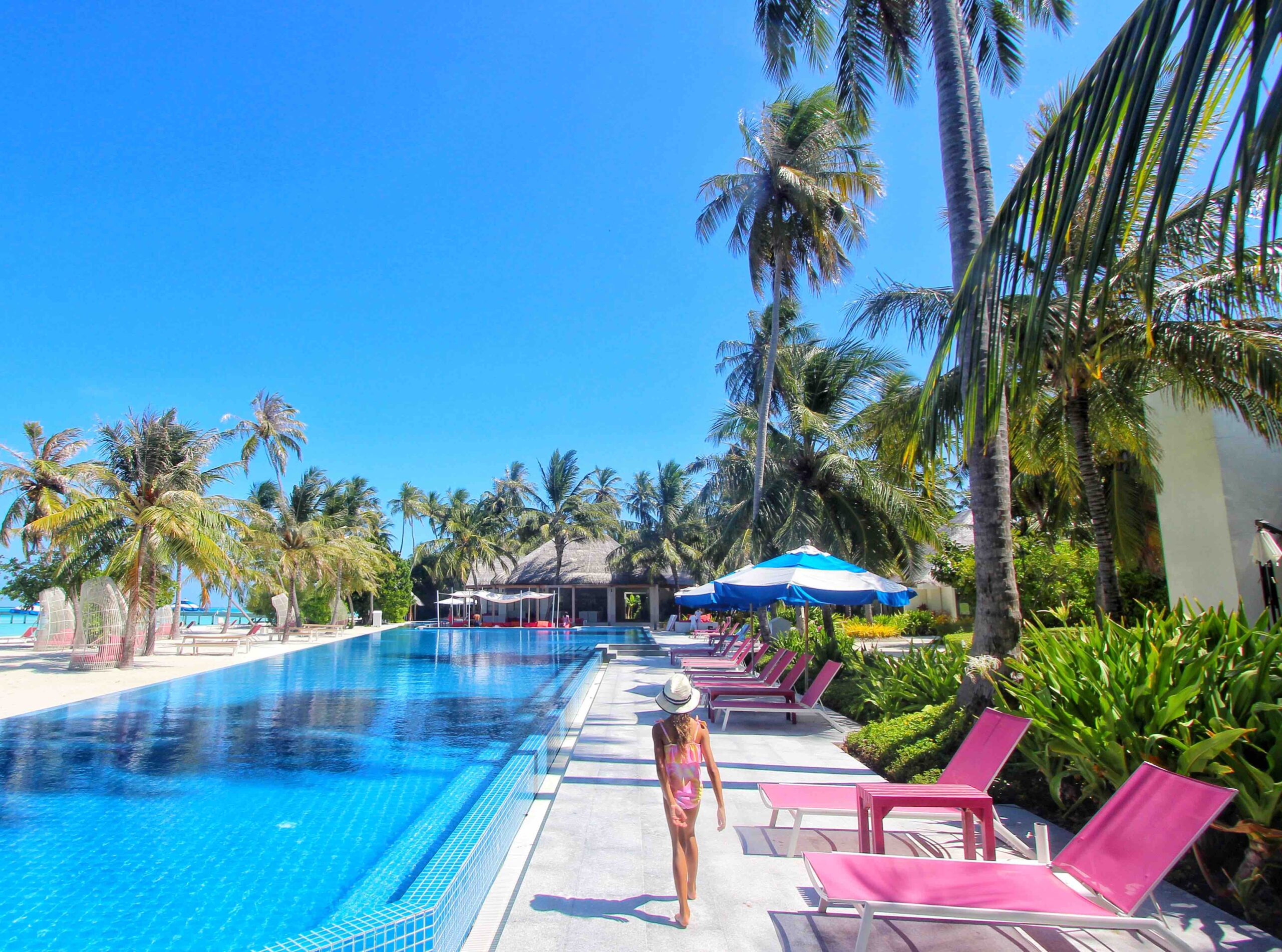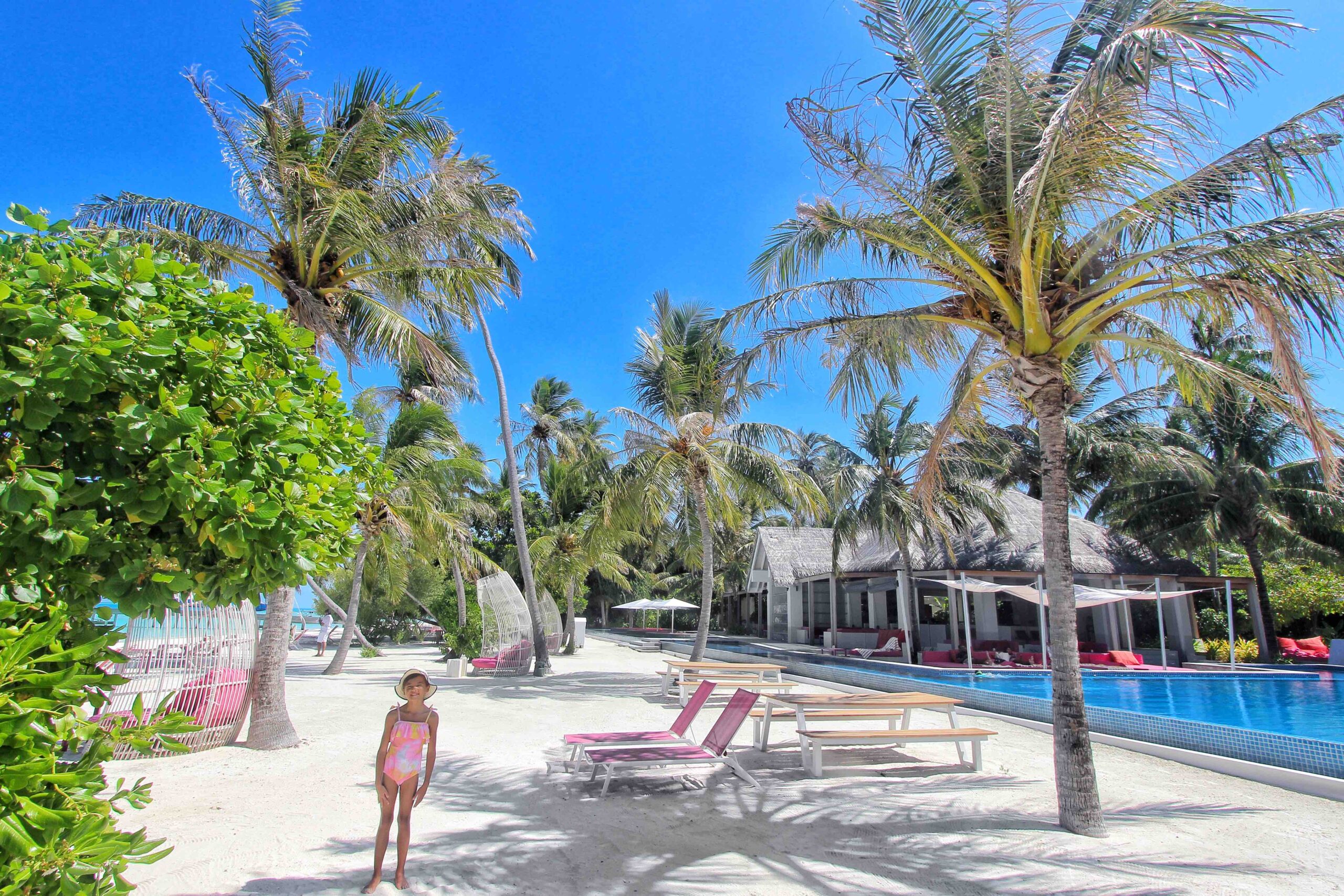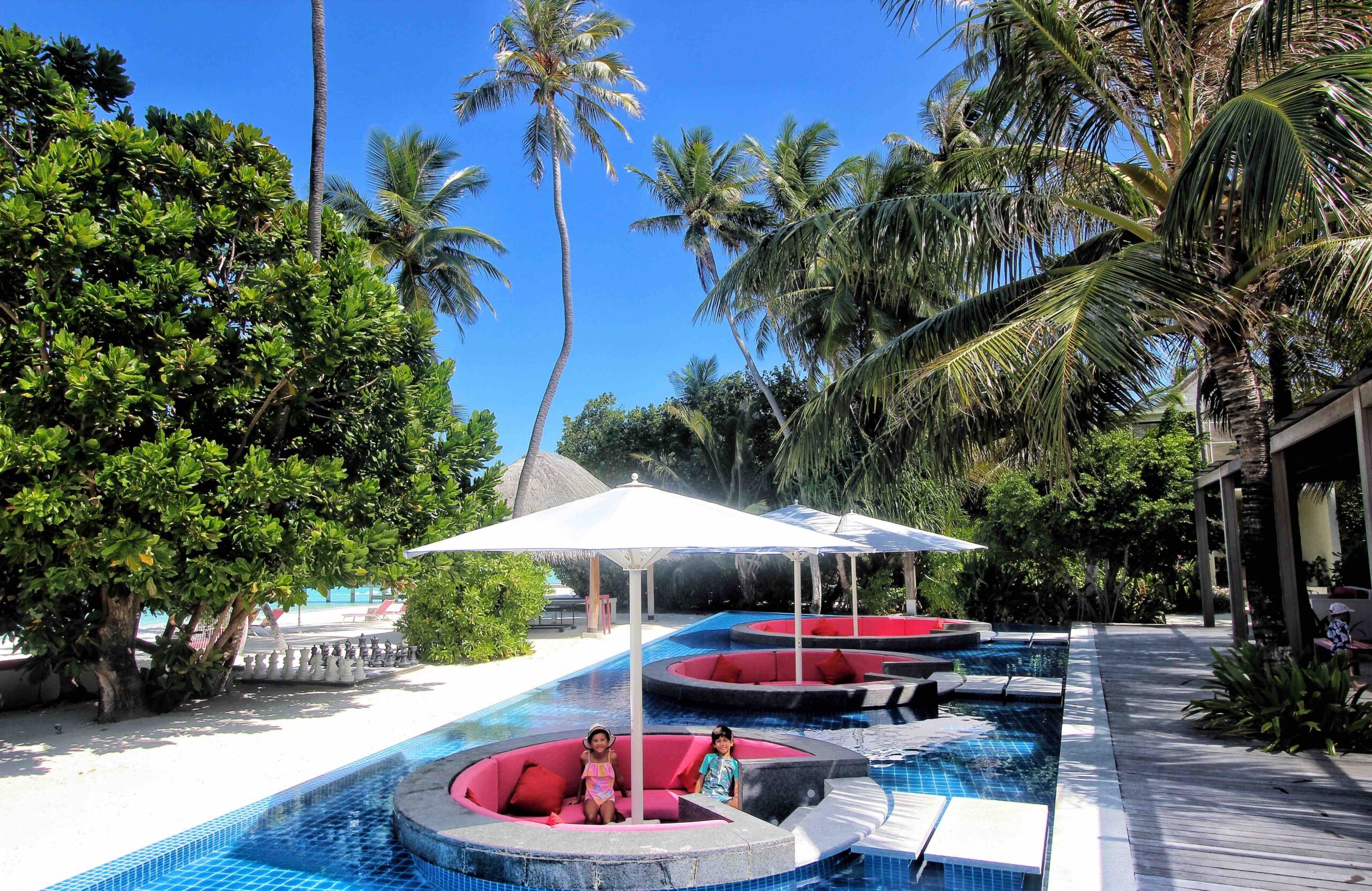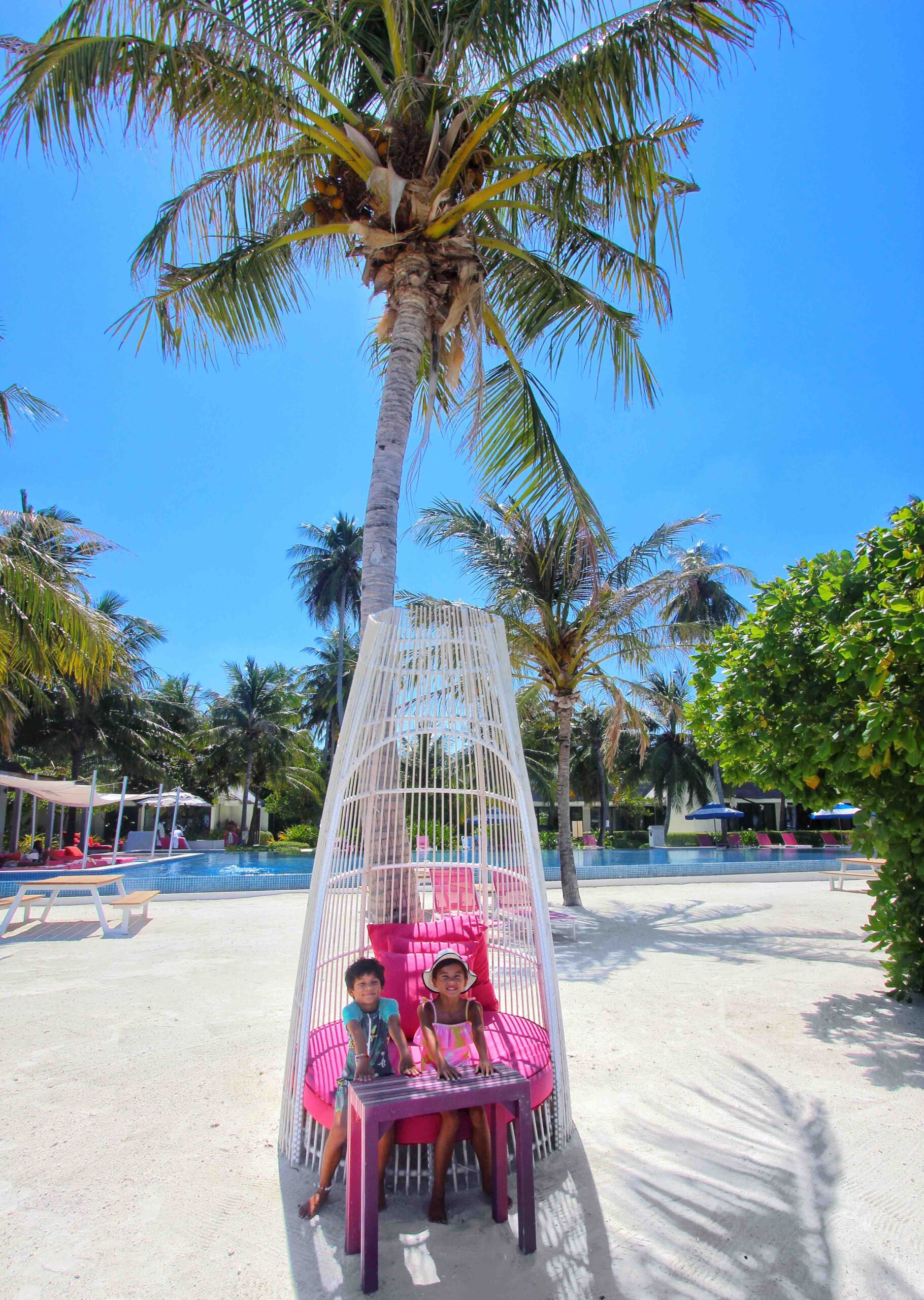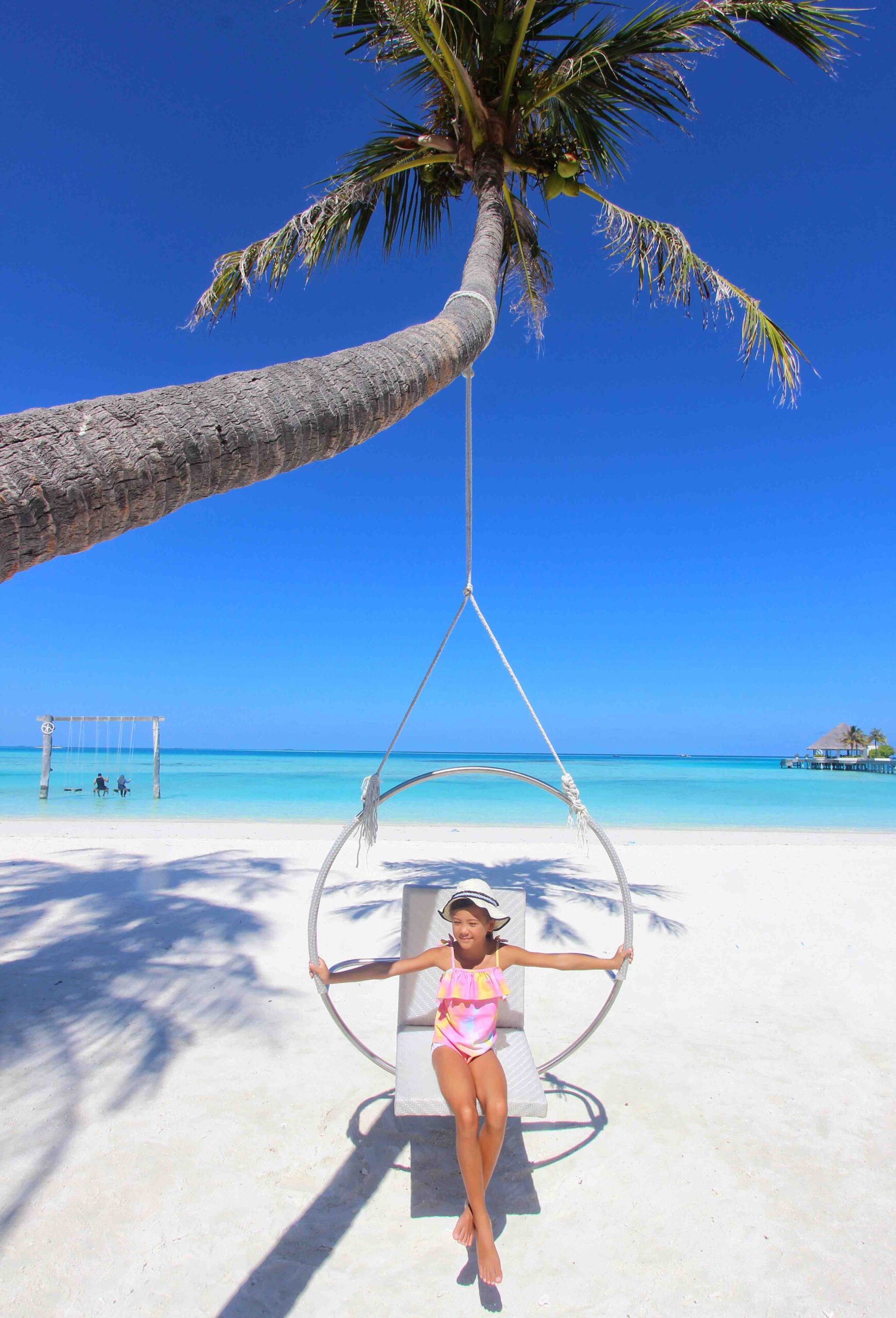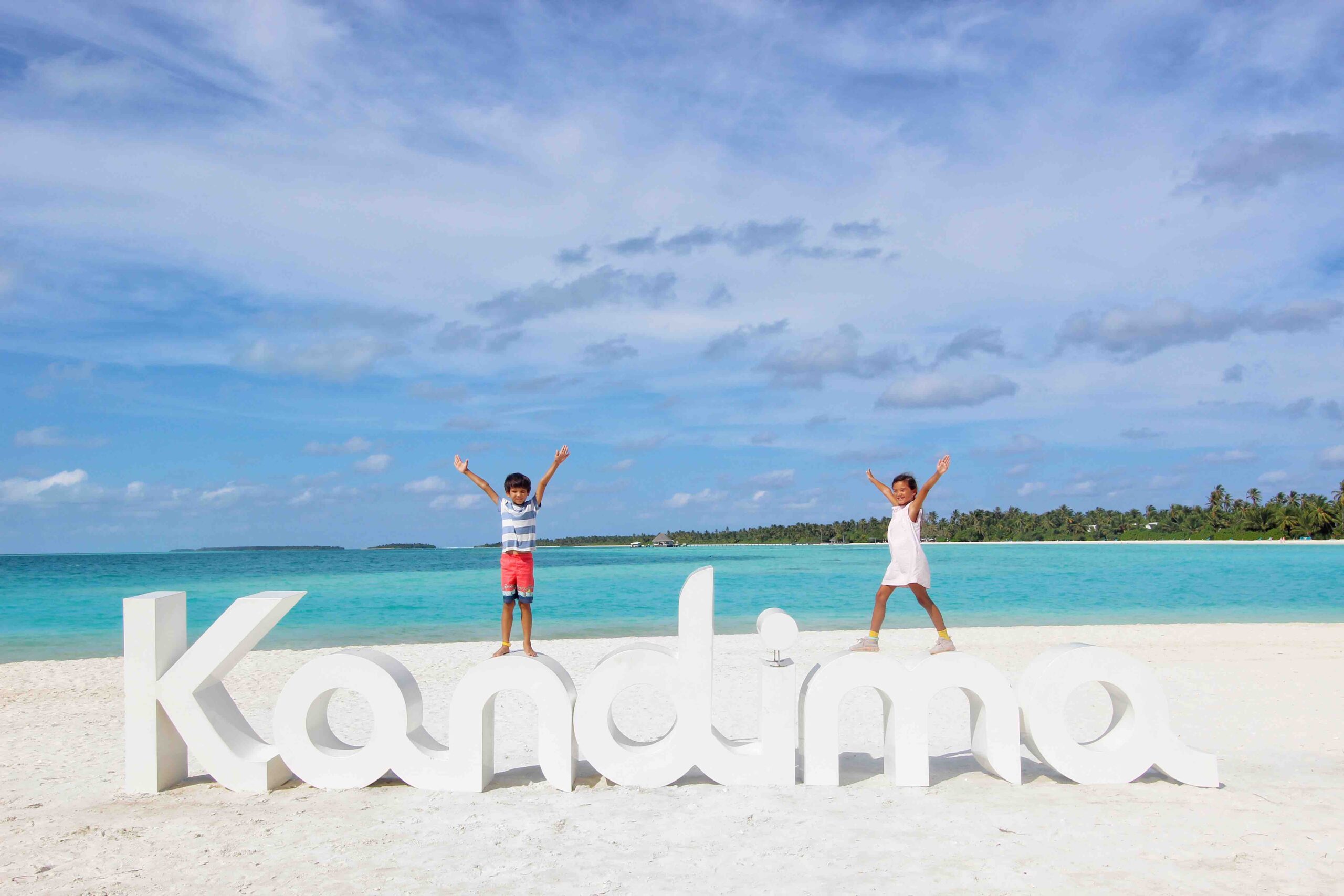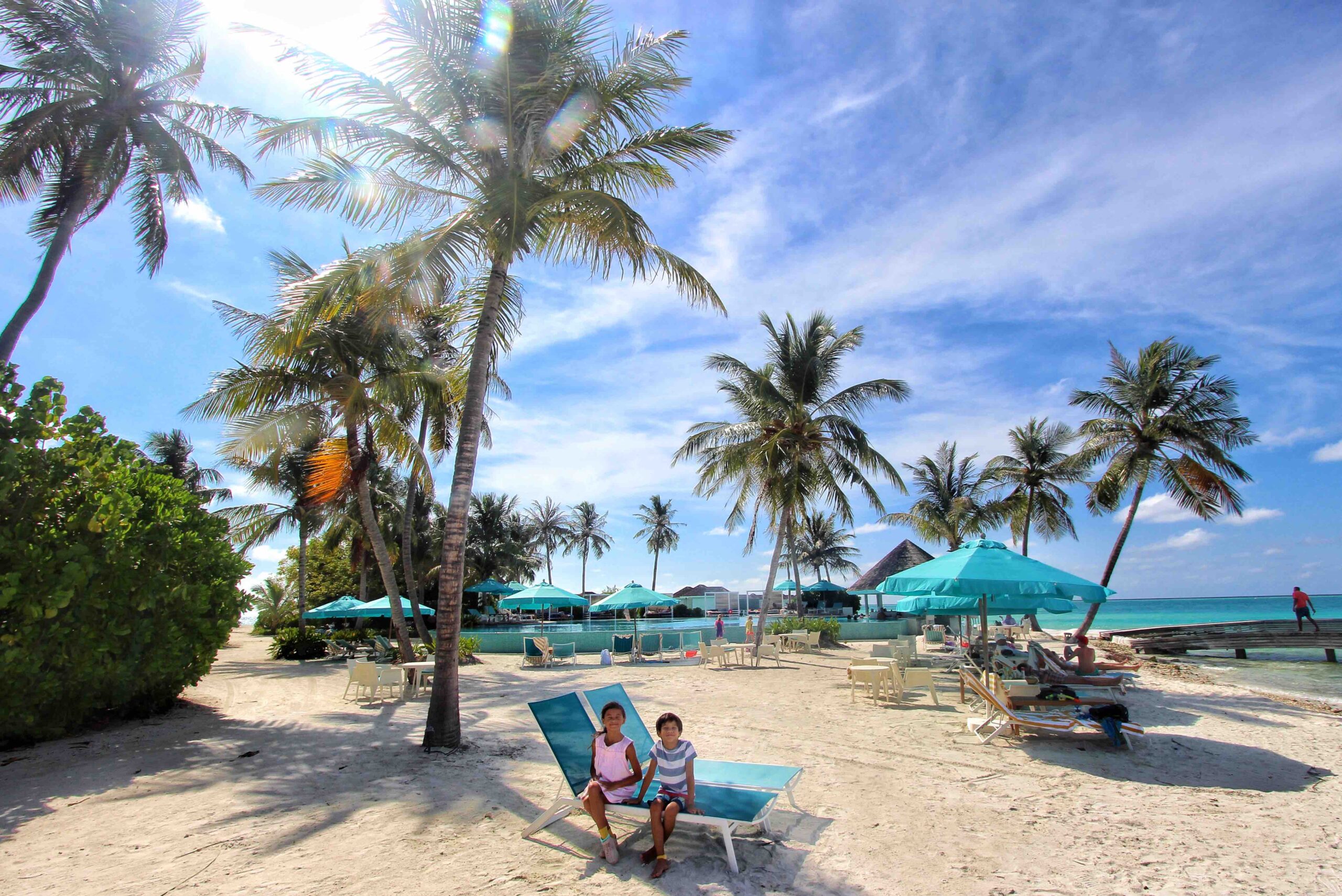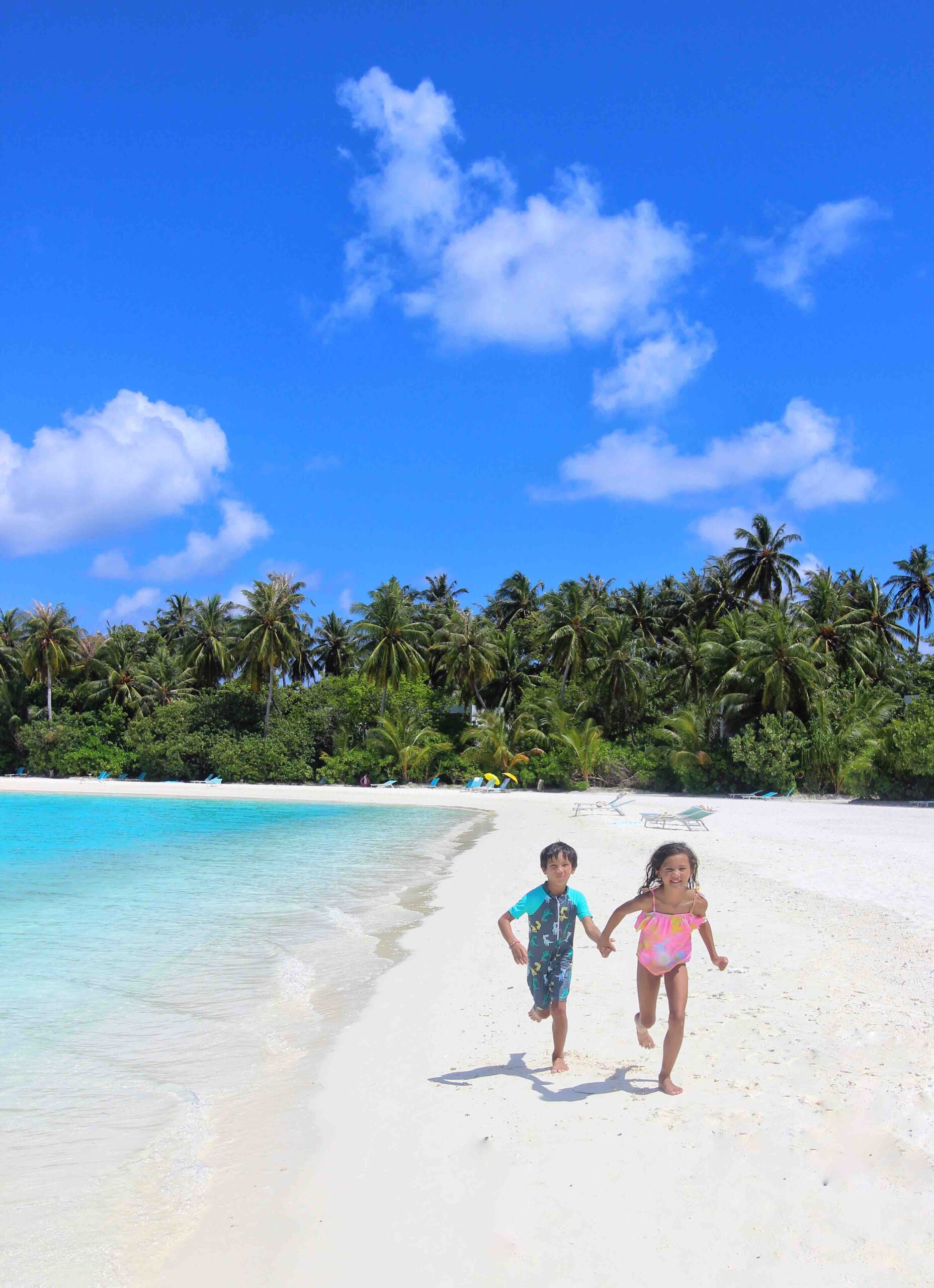 The Beach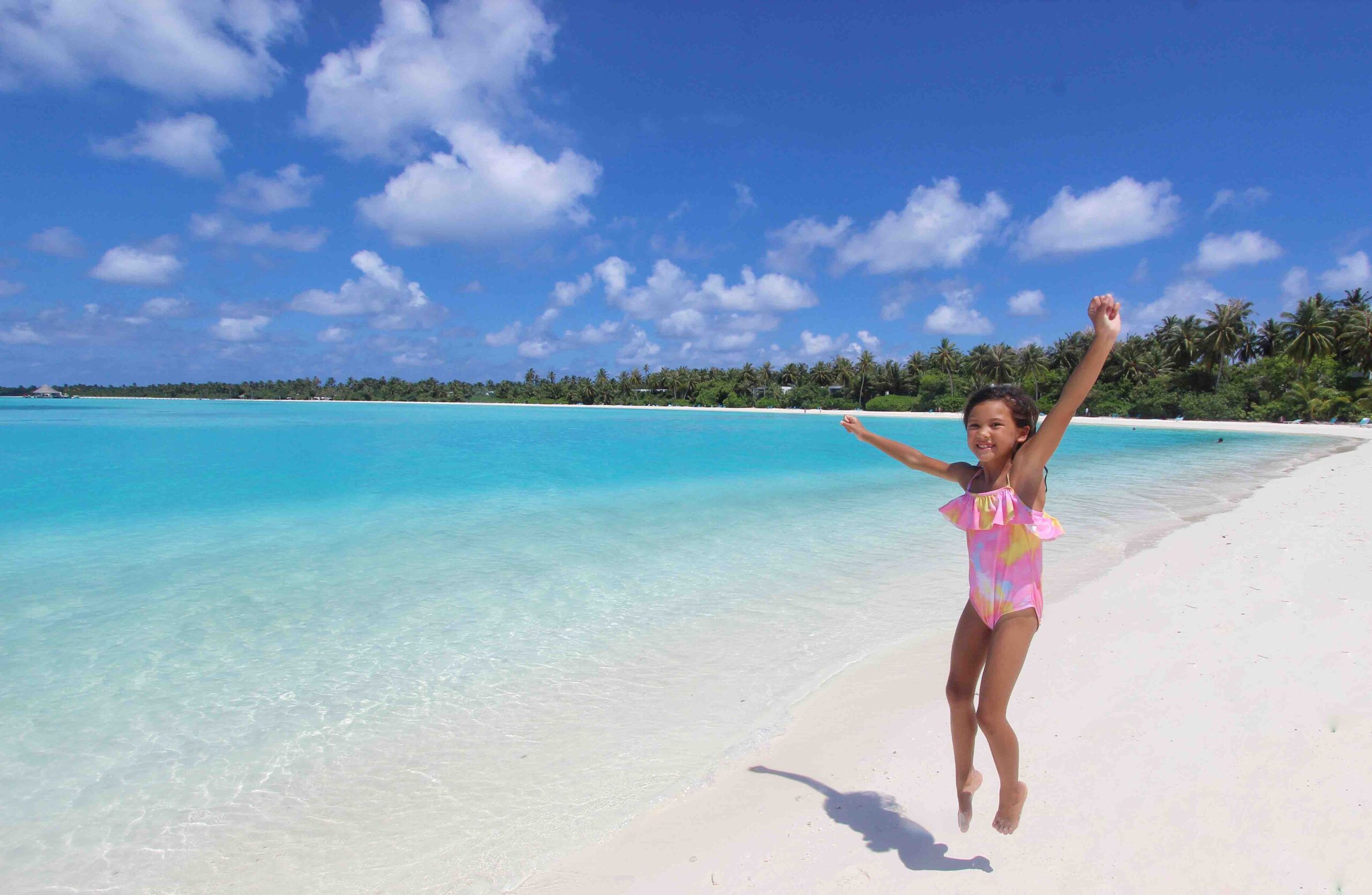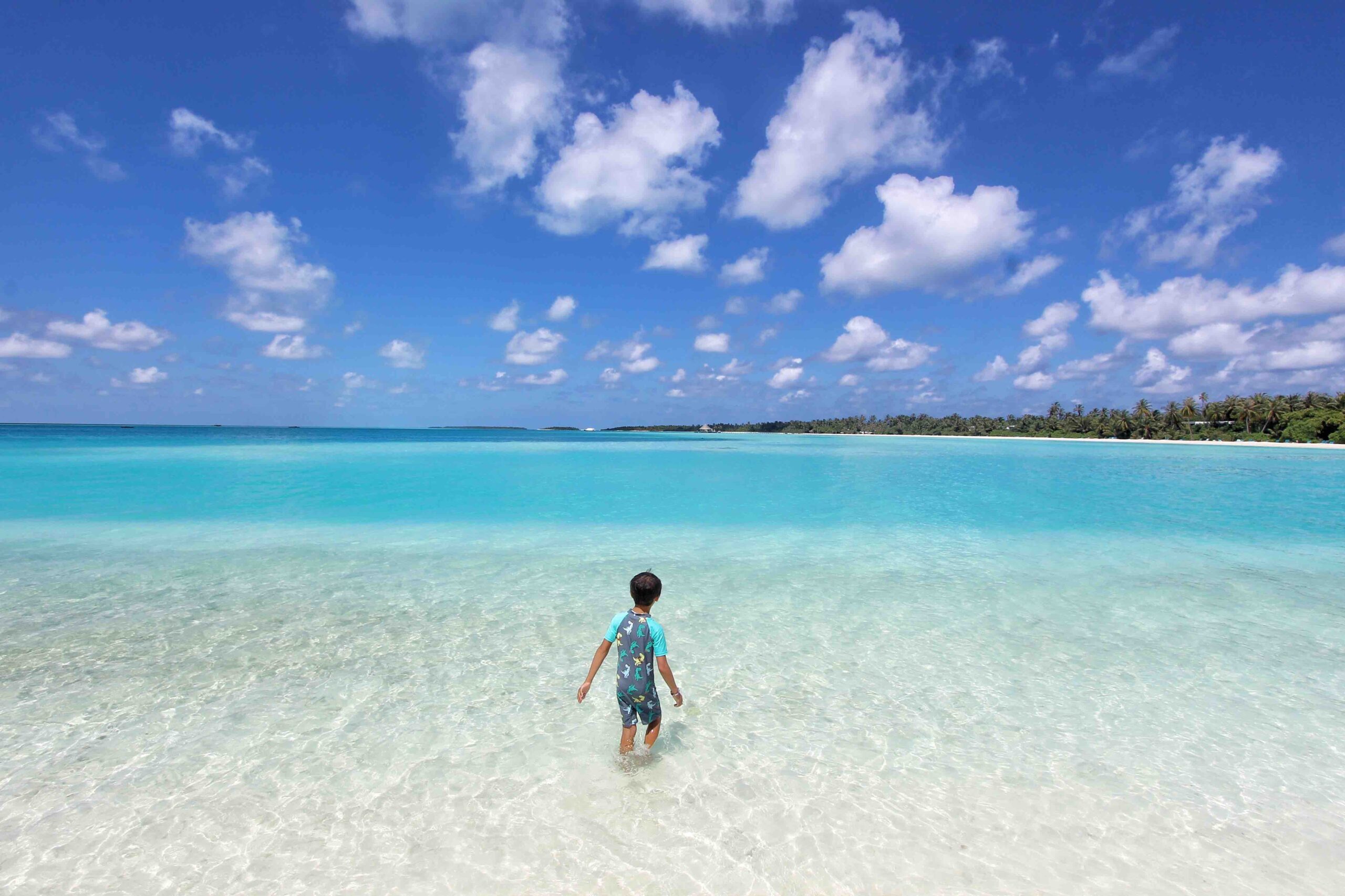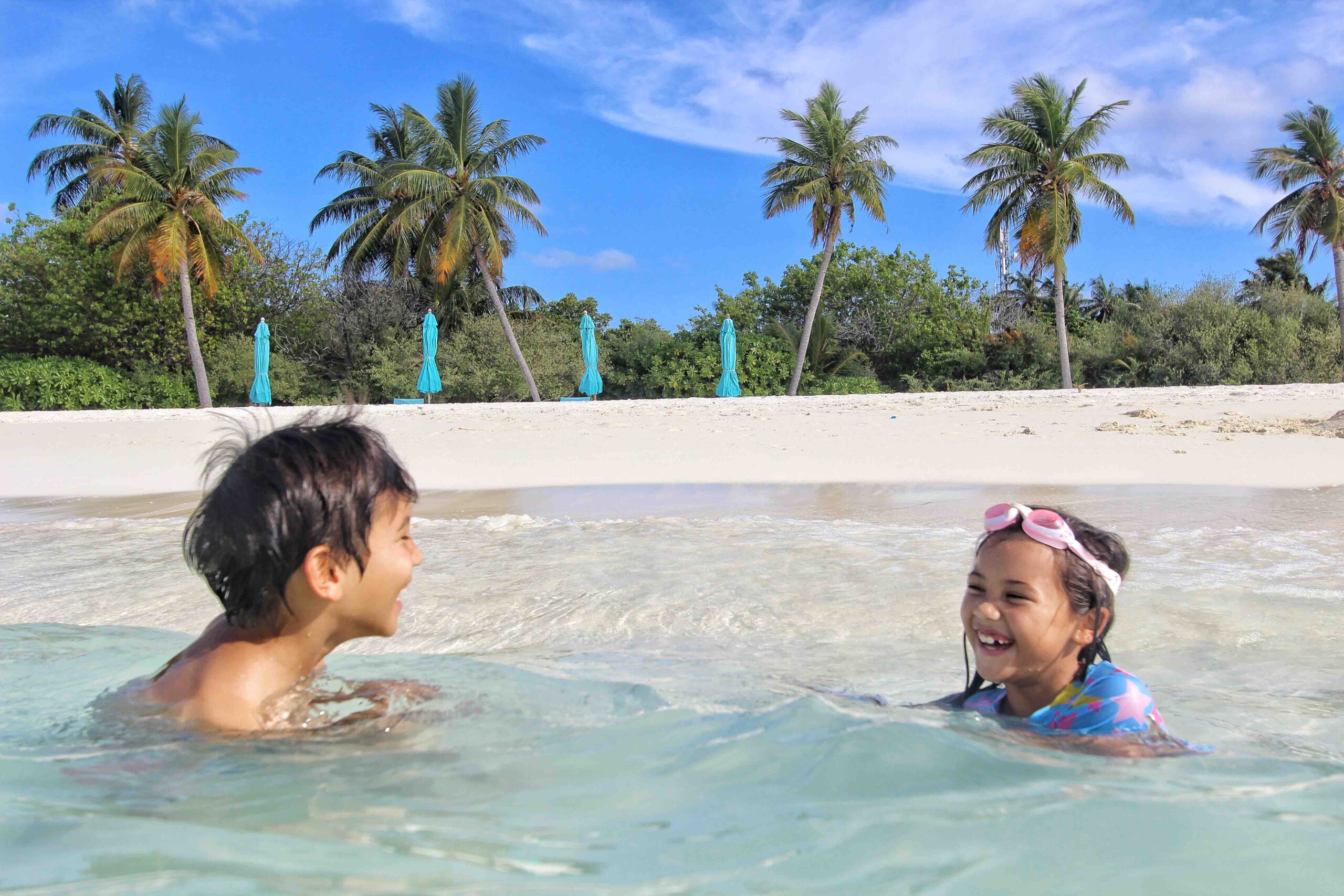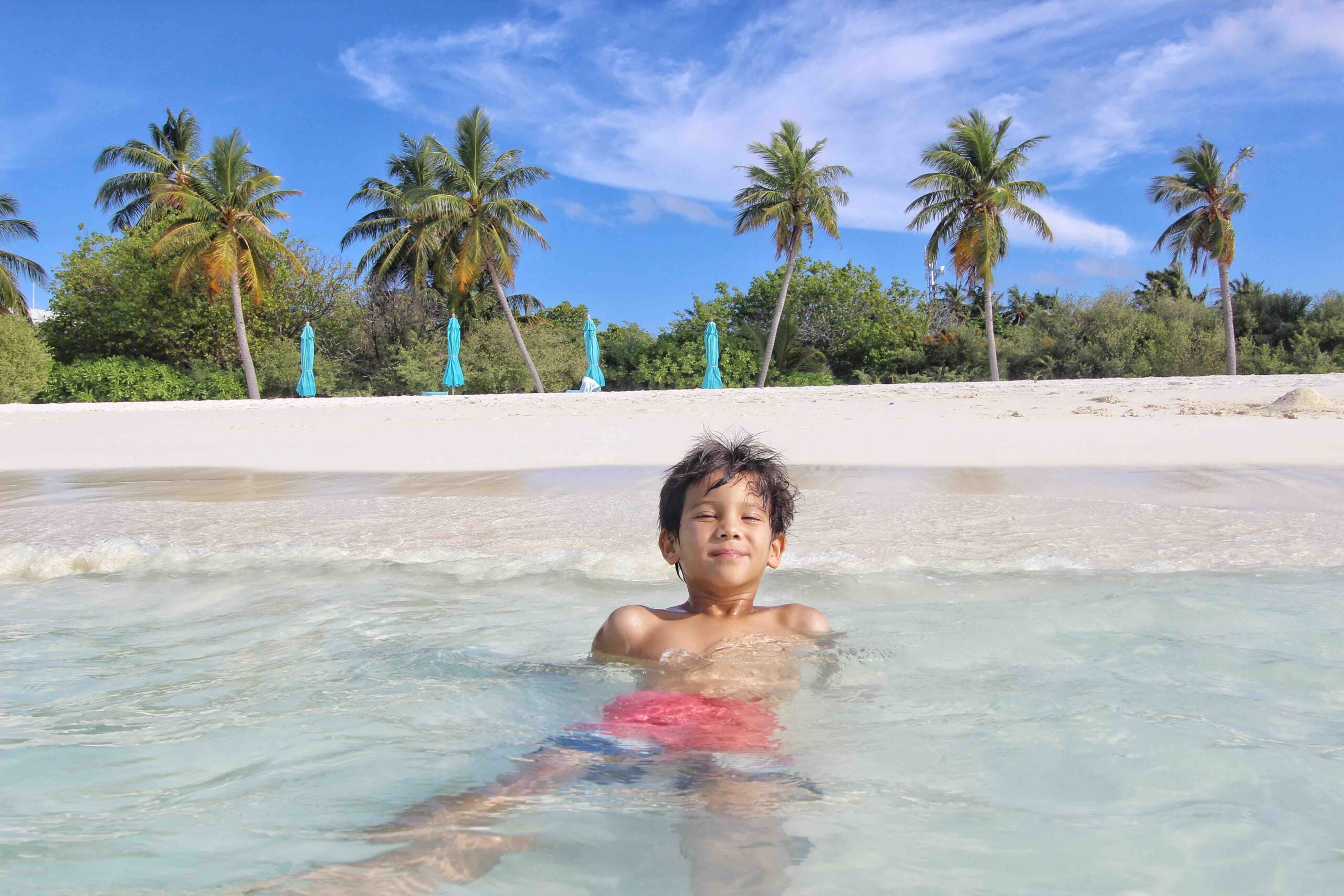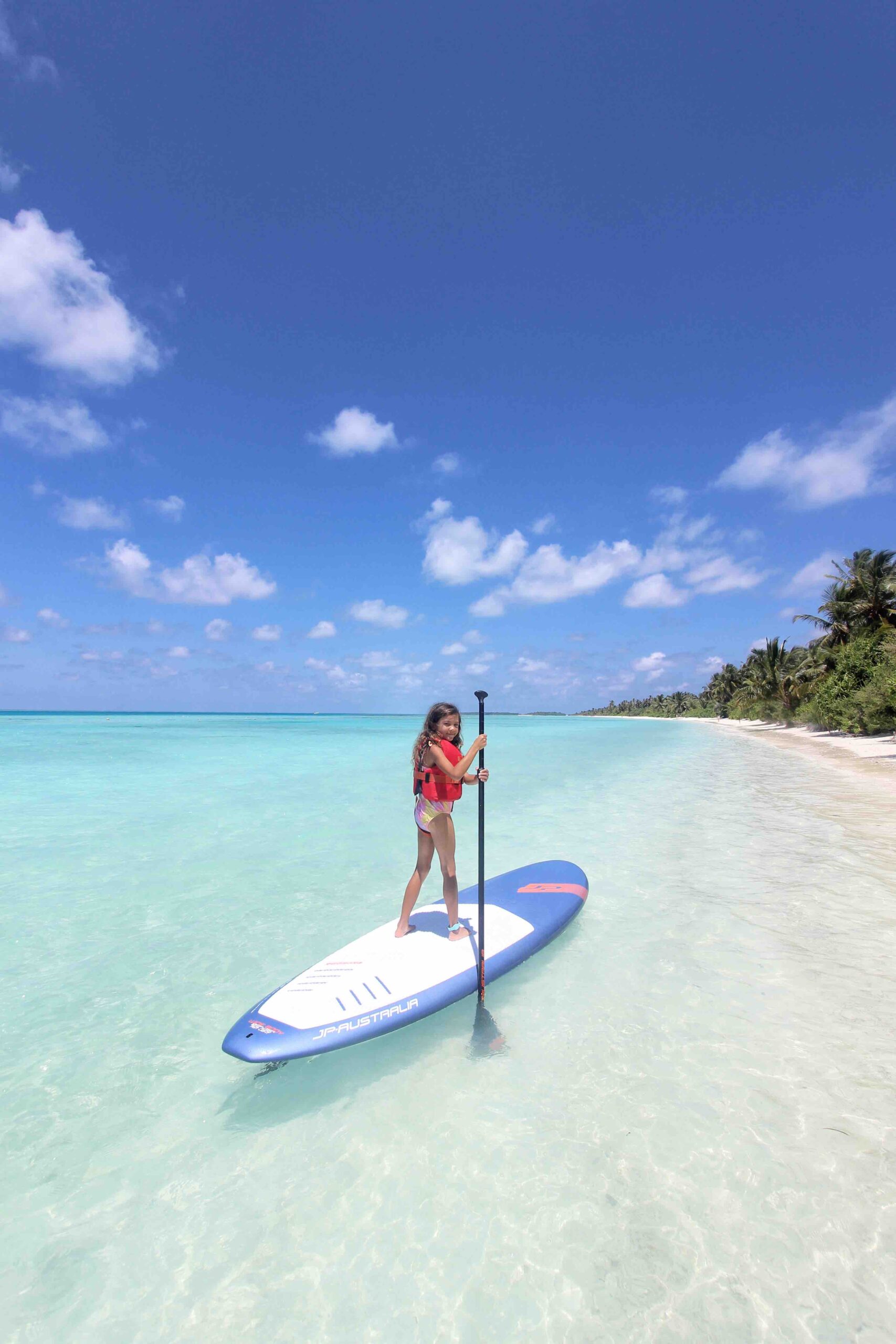 Paddleboarding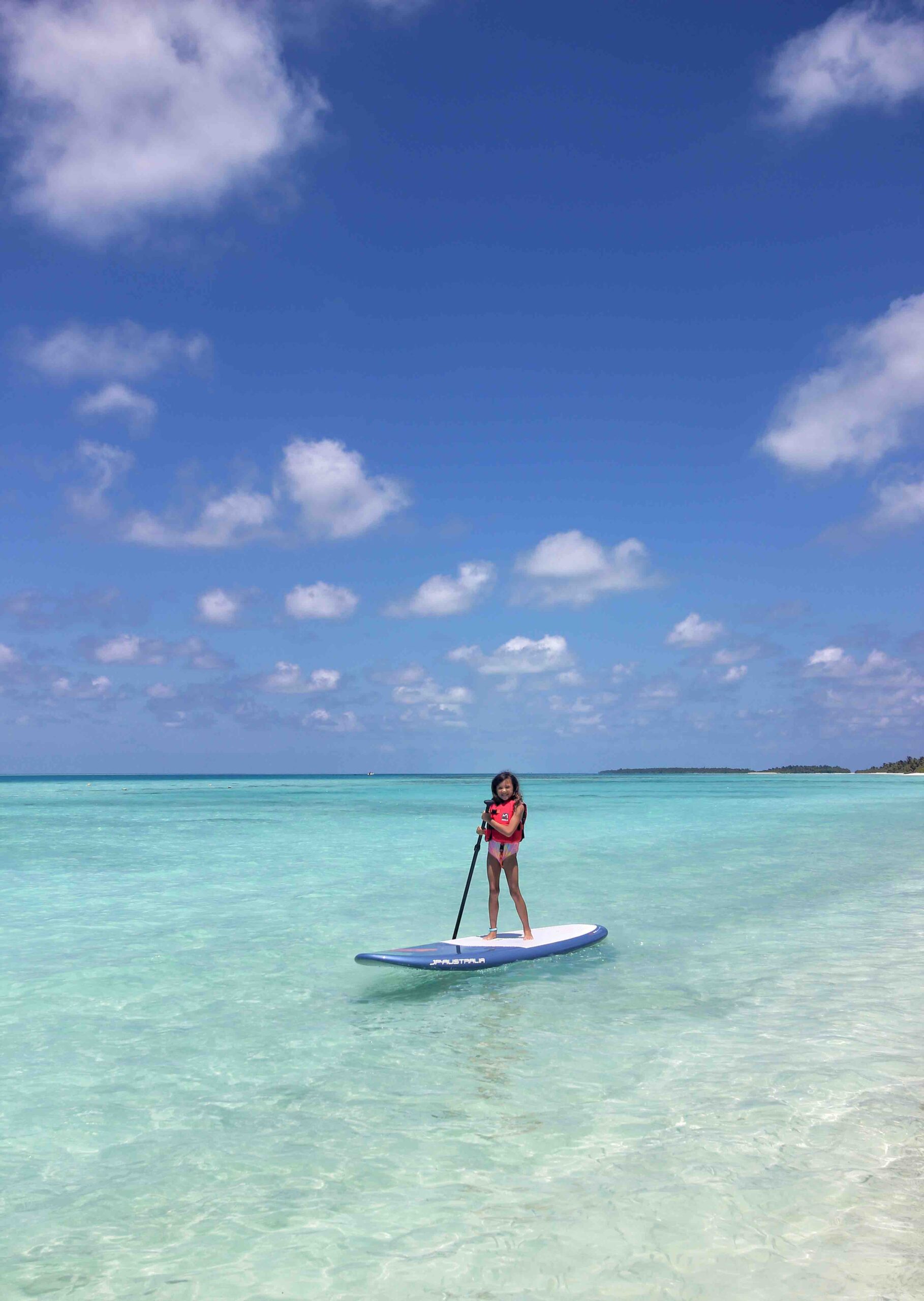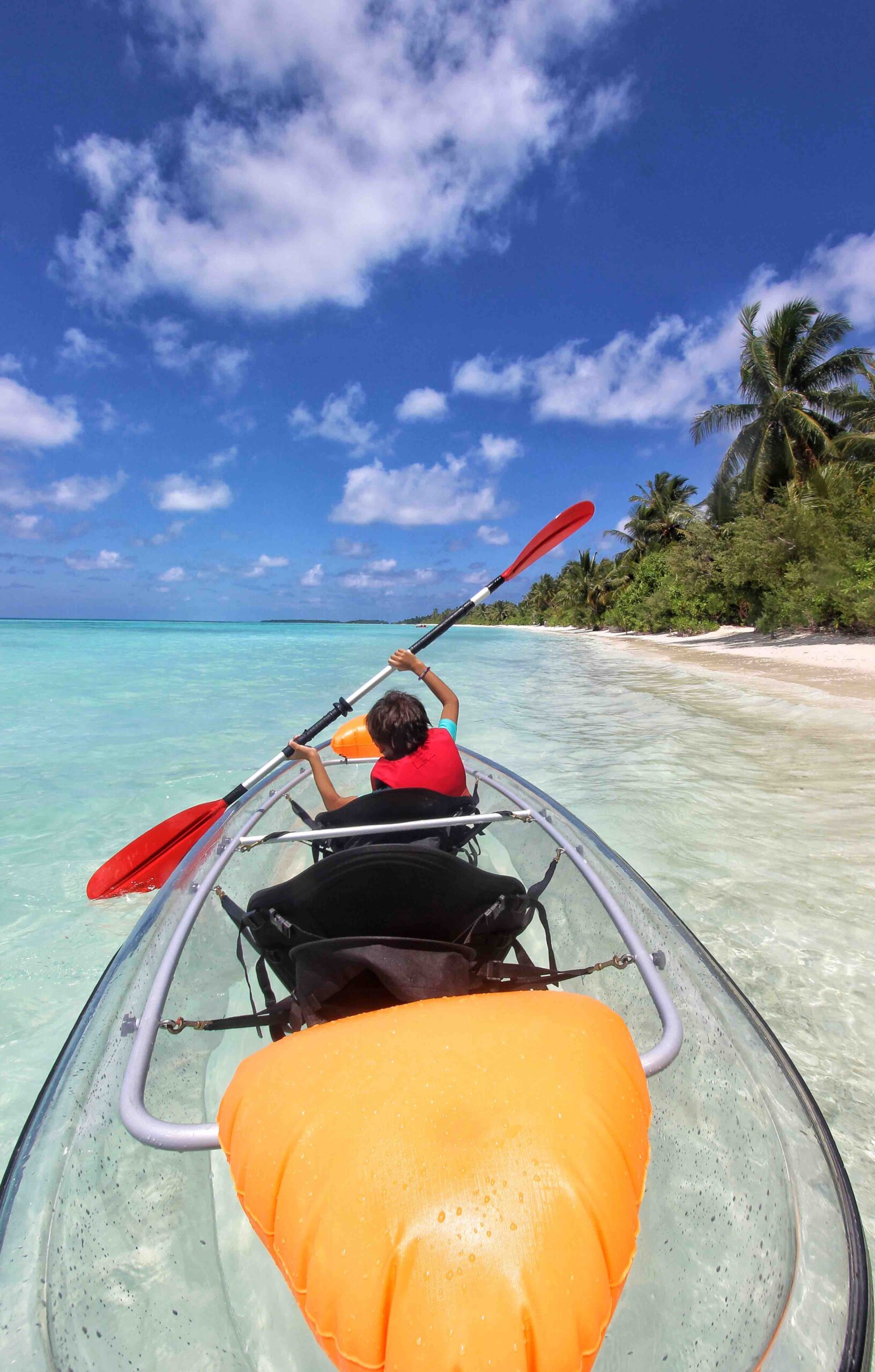 Kayaking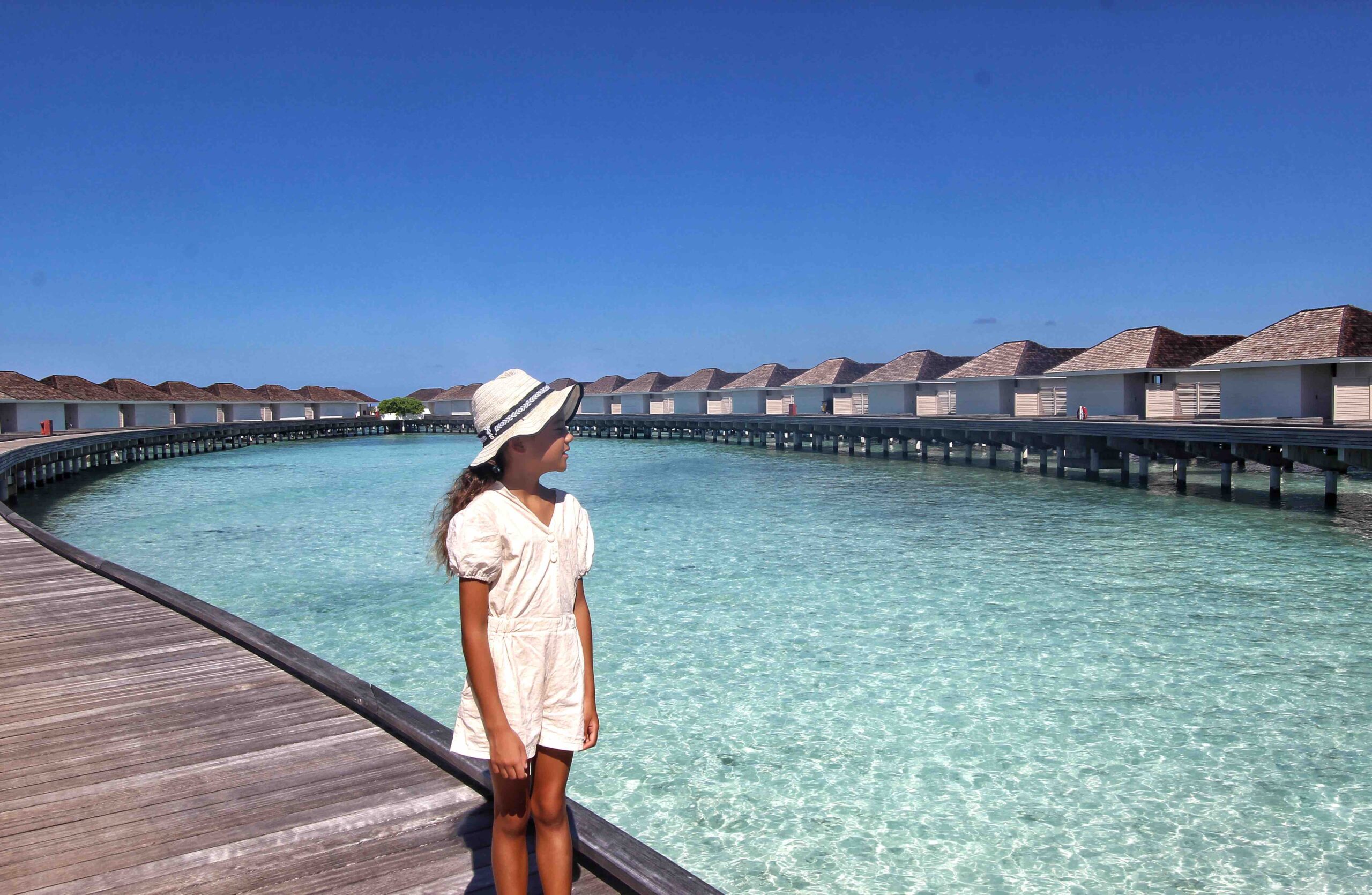 Over Water Villas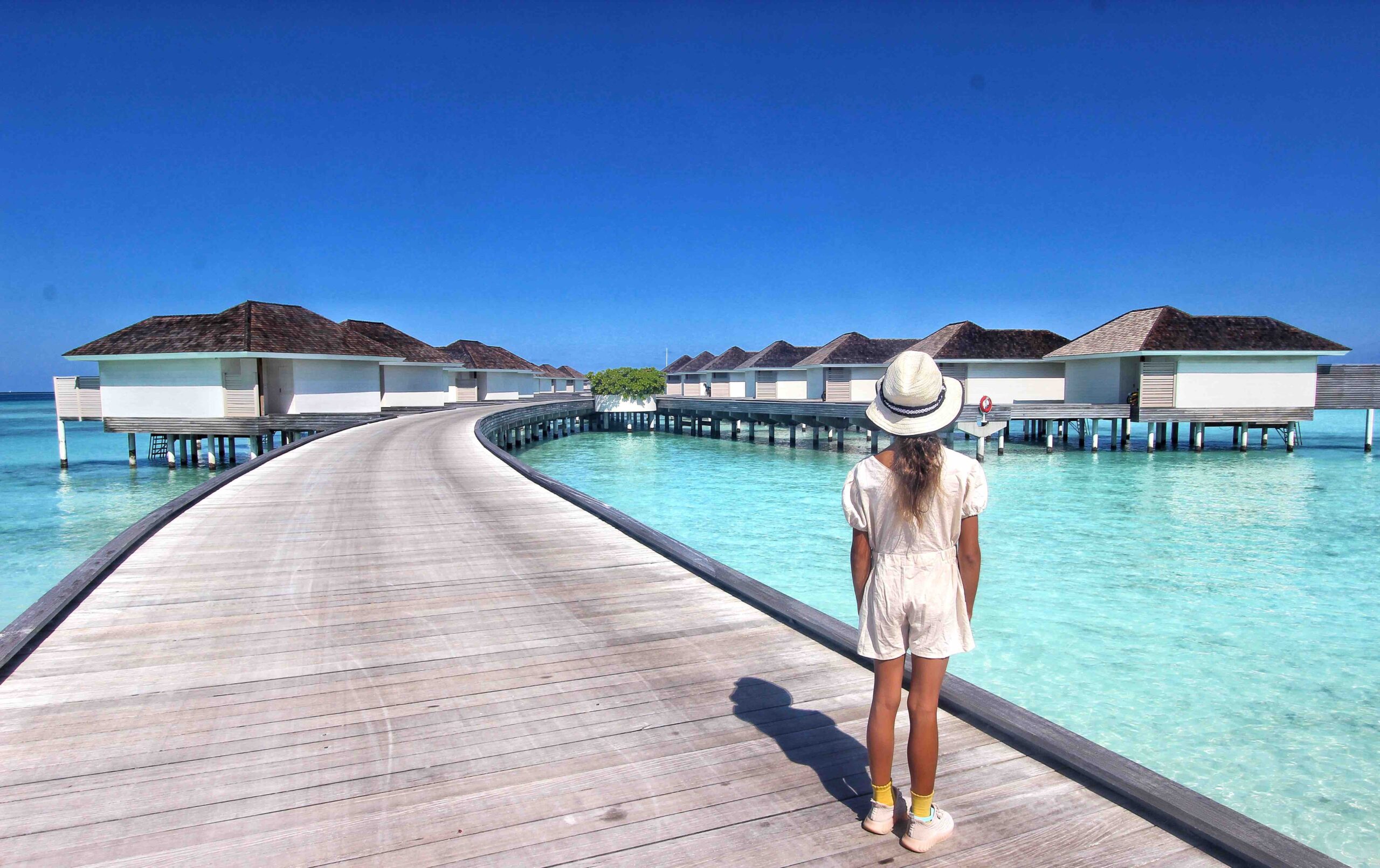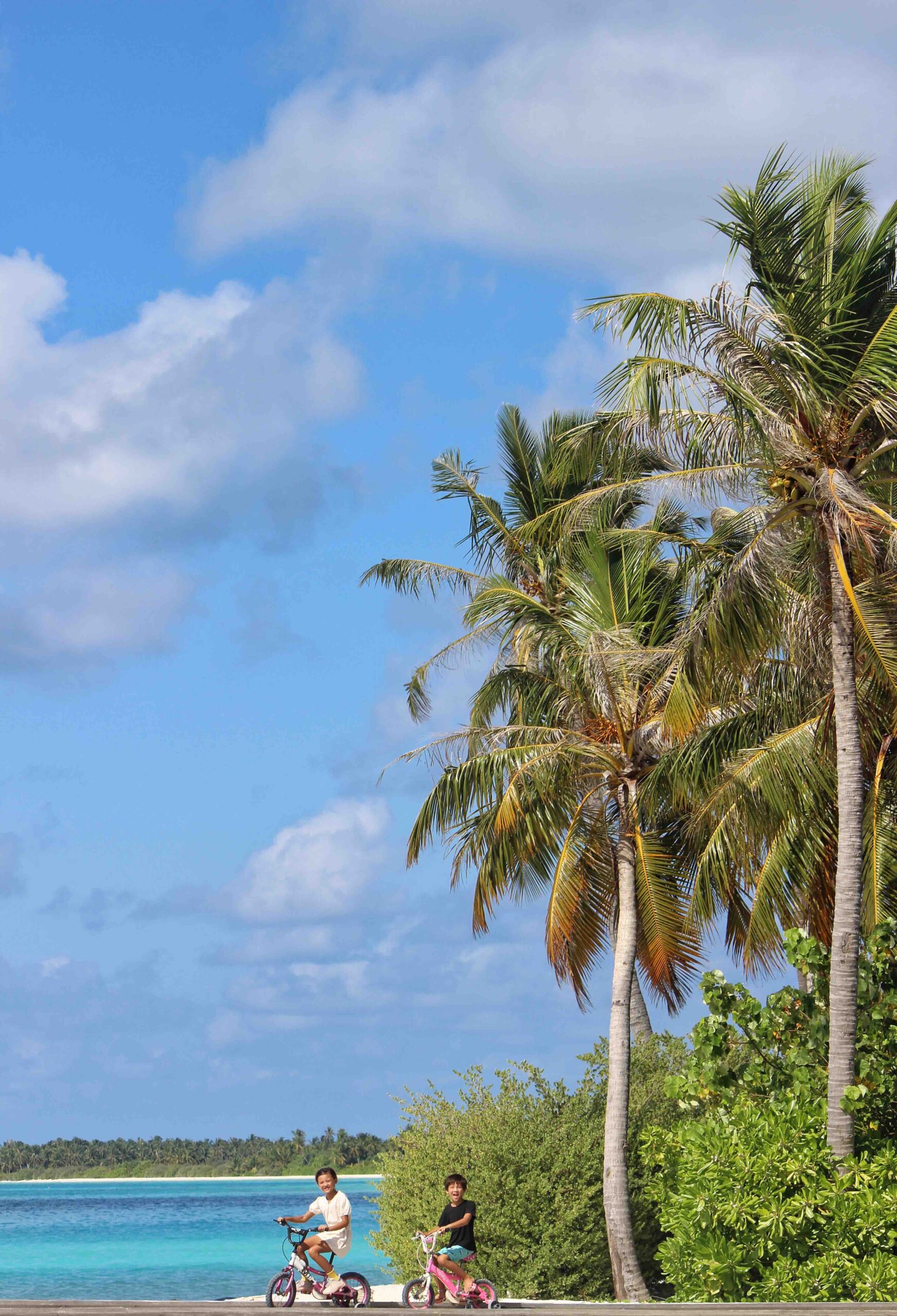 Bike Rental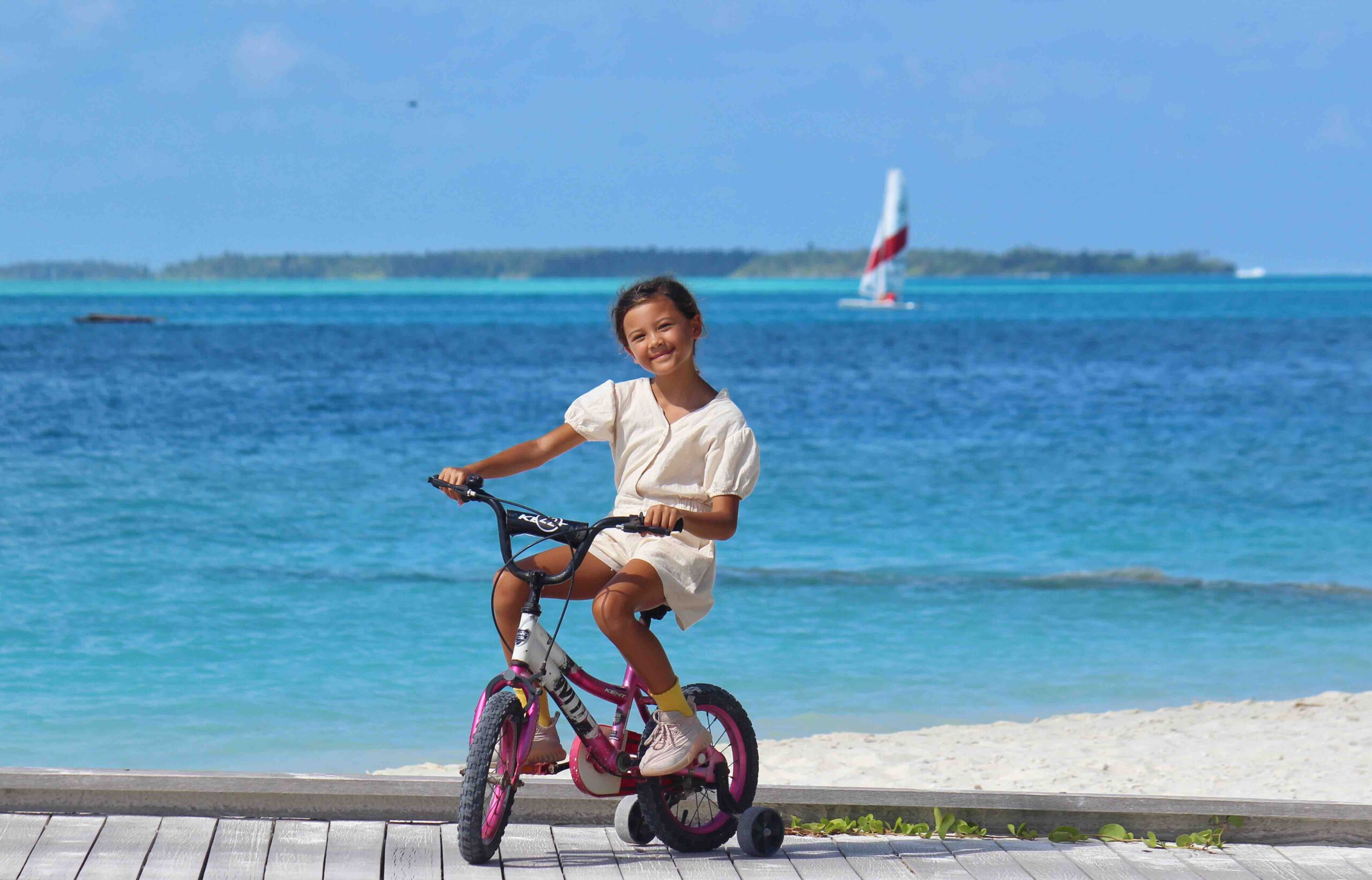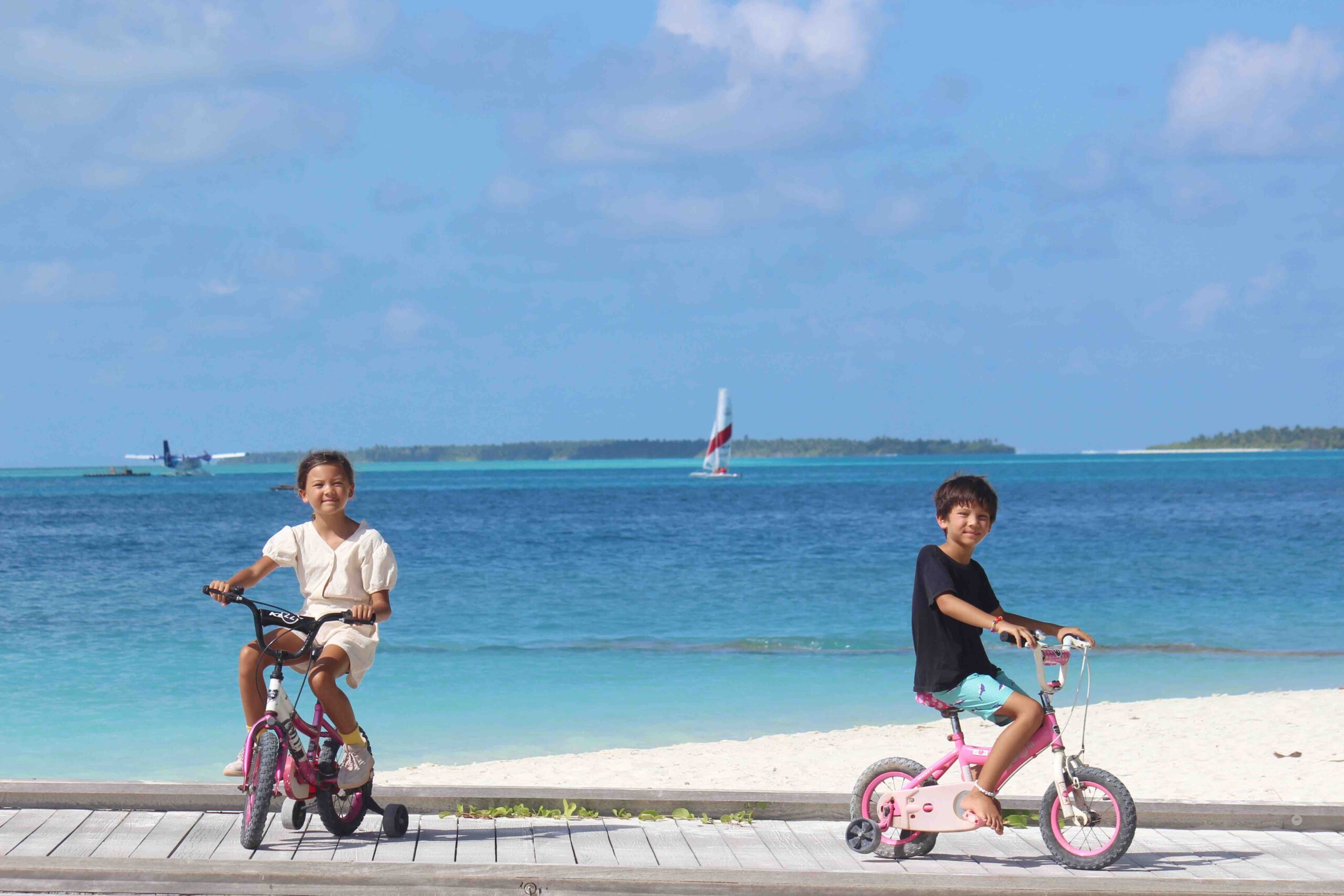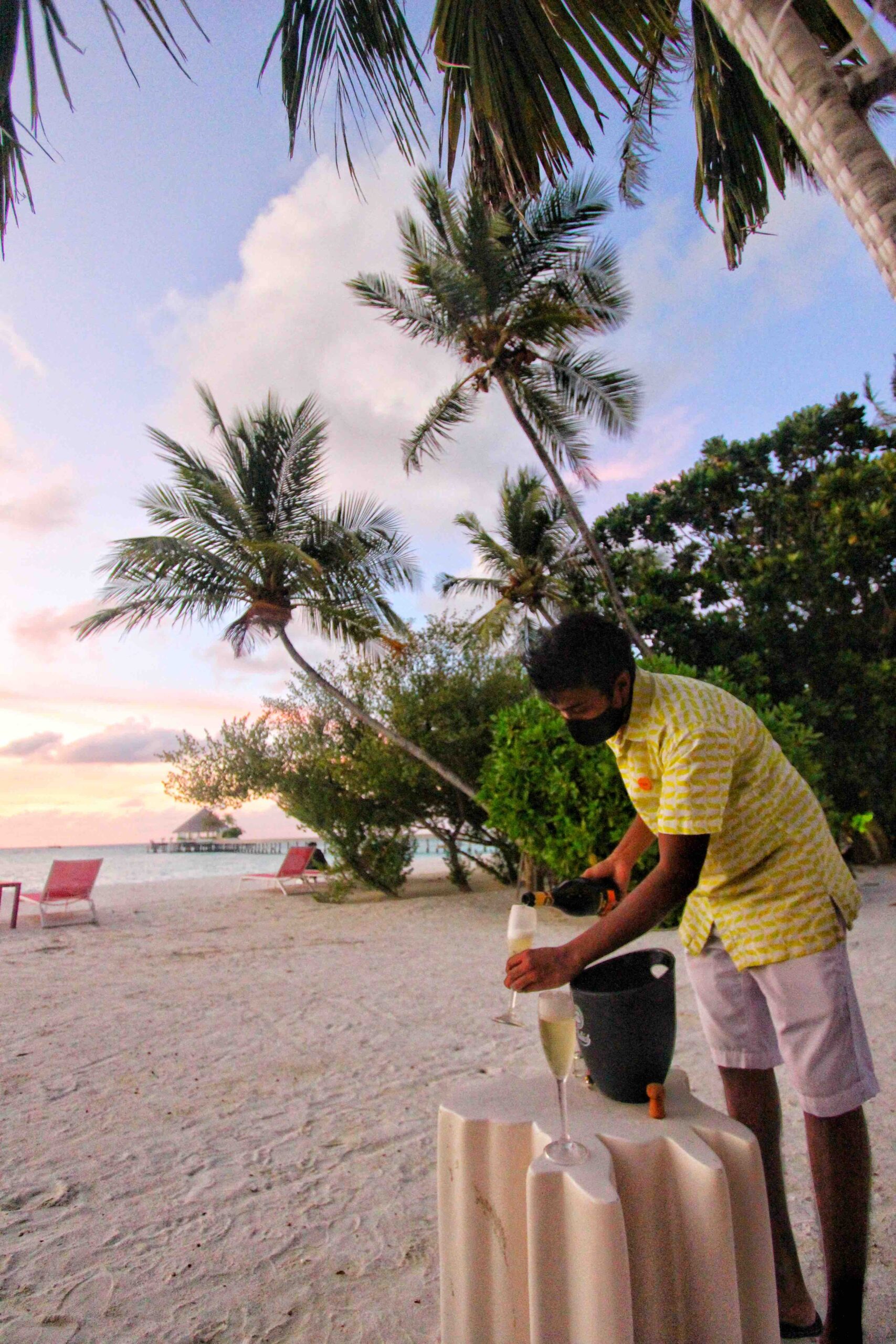 Sunset Drinks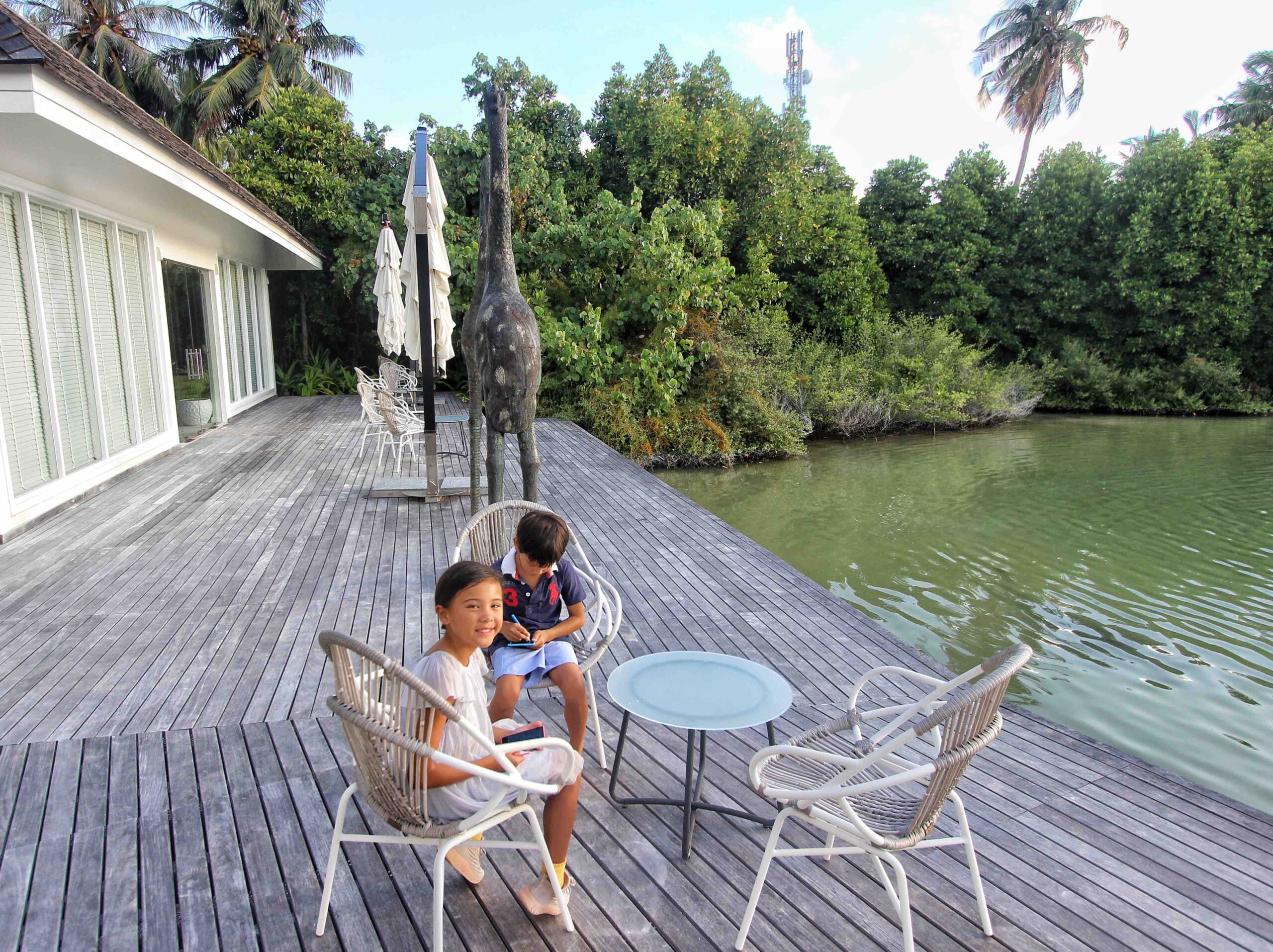 Aroma Cafe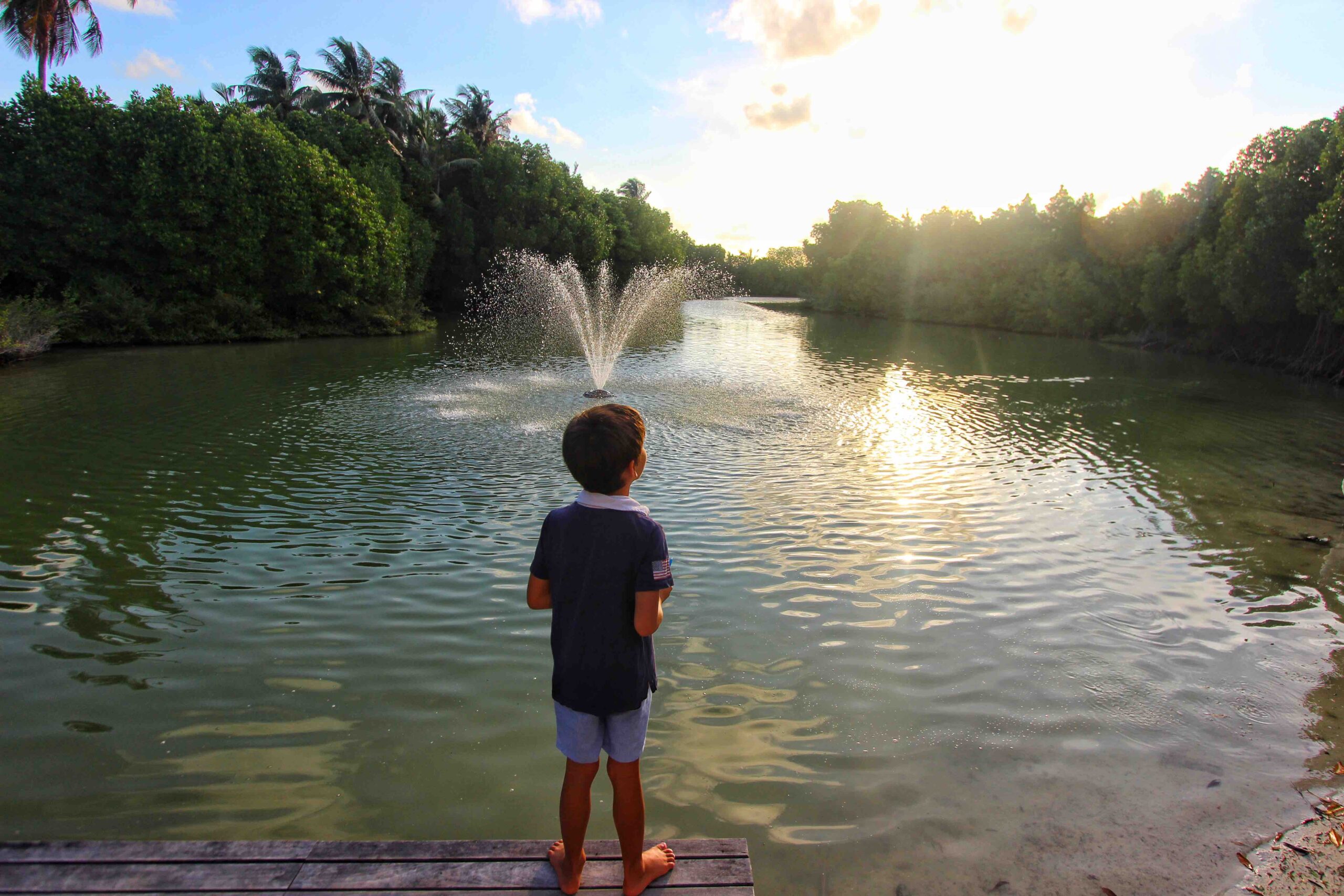 The Lake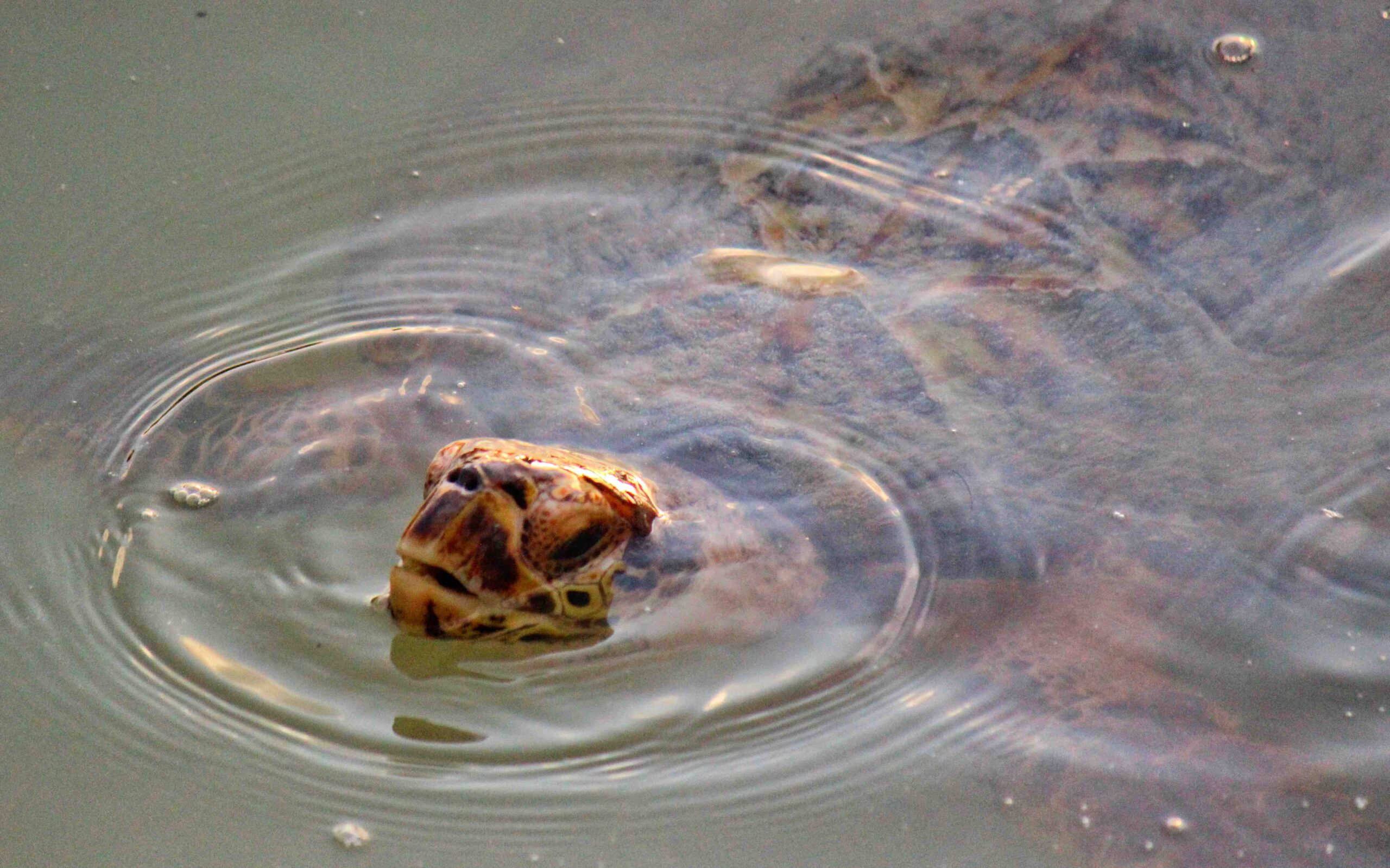 Fish feeding in the lake with turtles and nurse sharks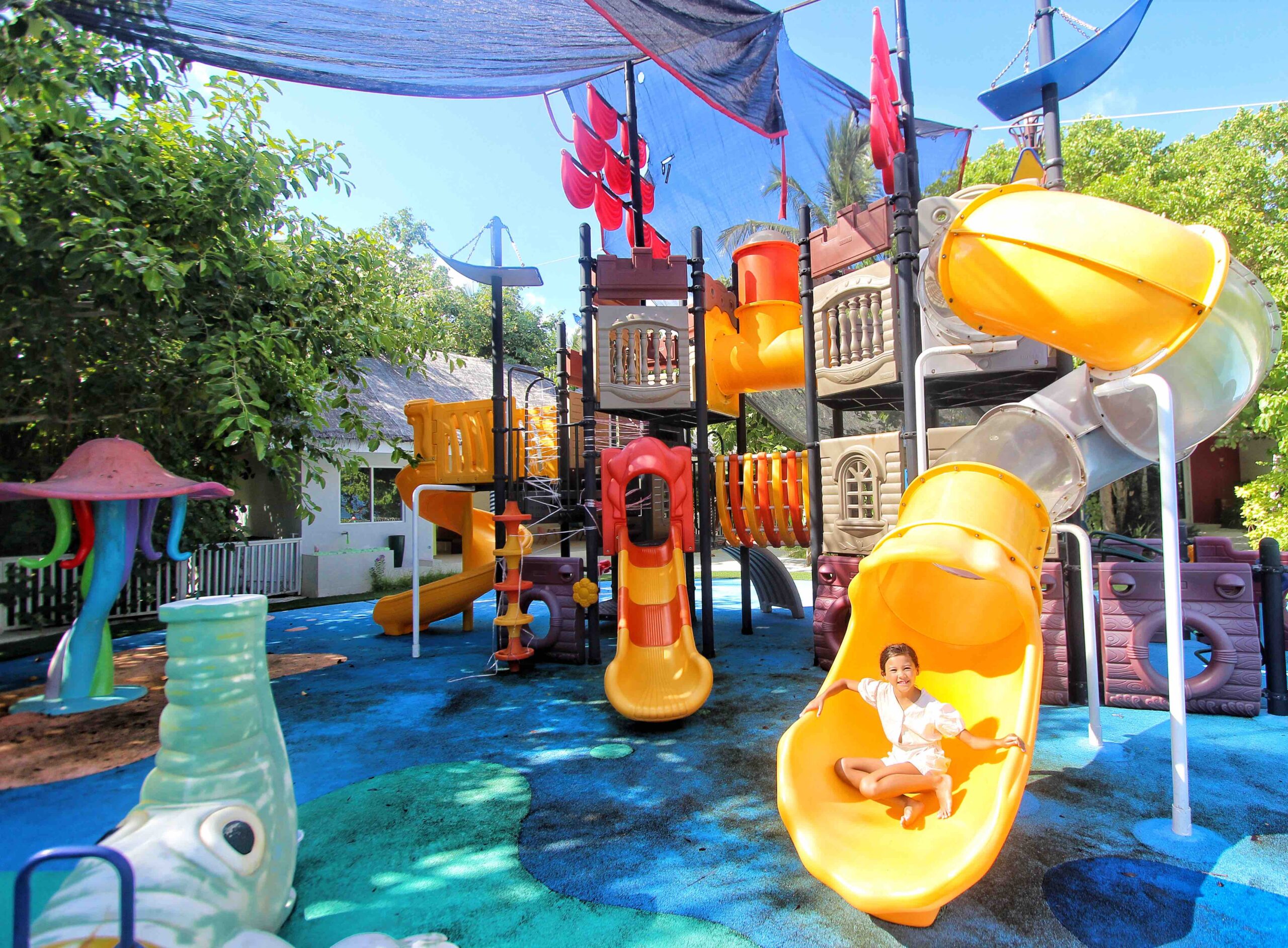 Kandiland Kids Club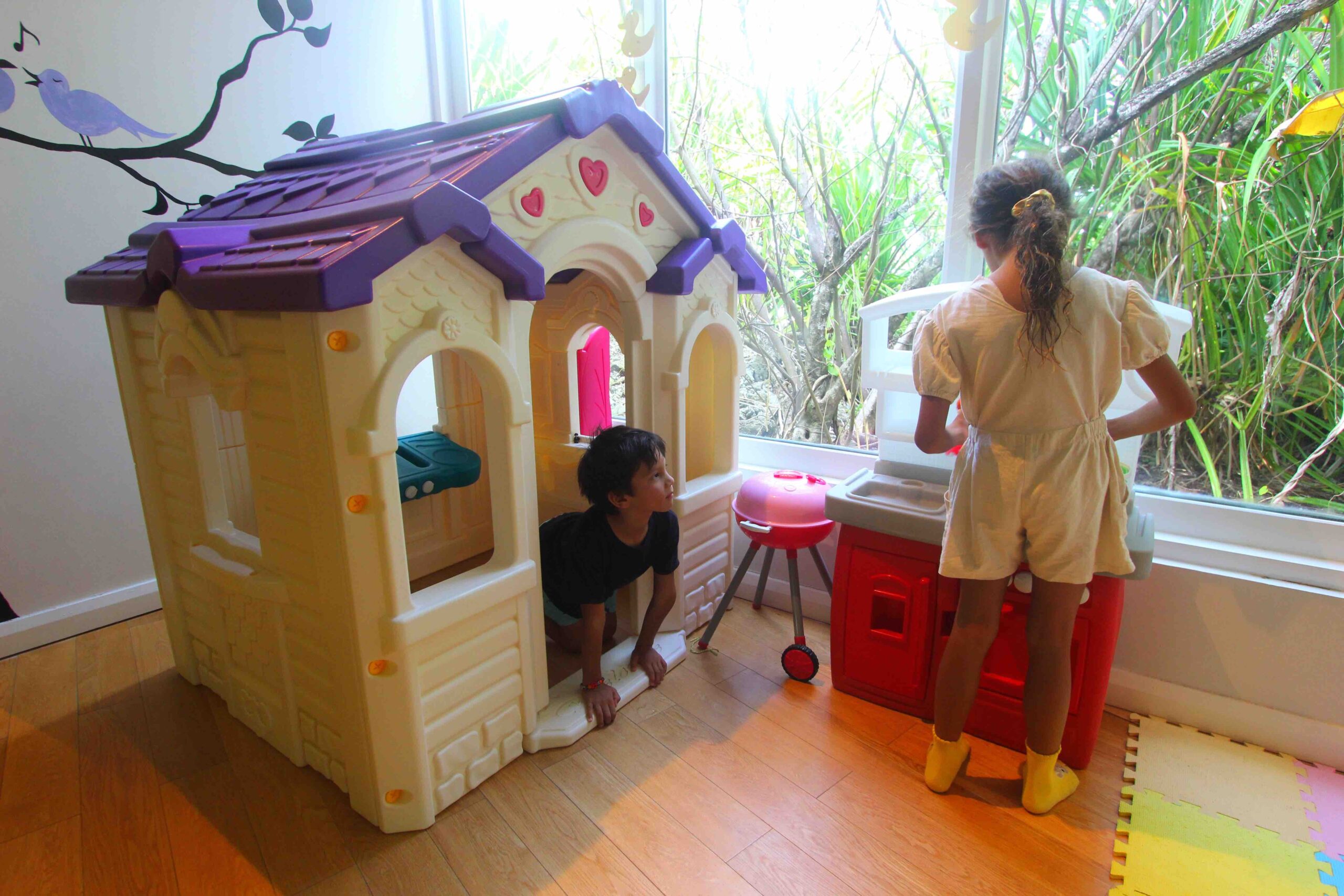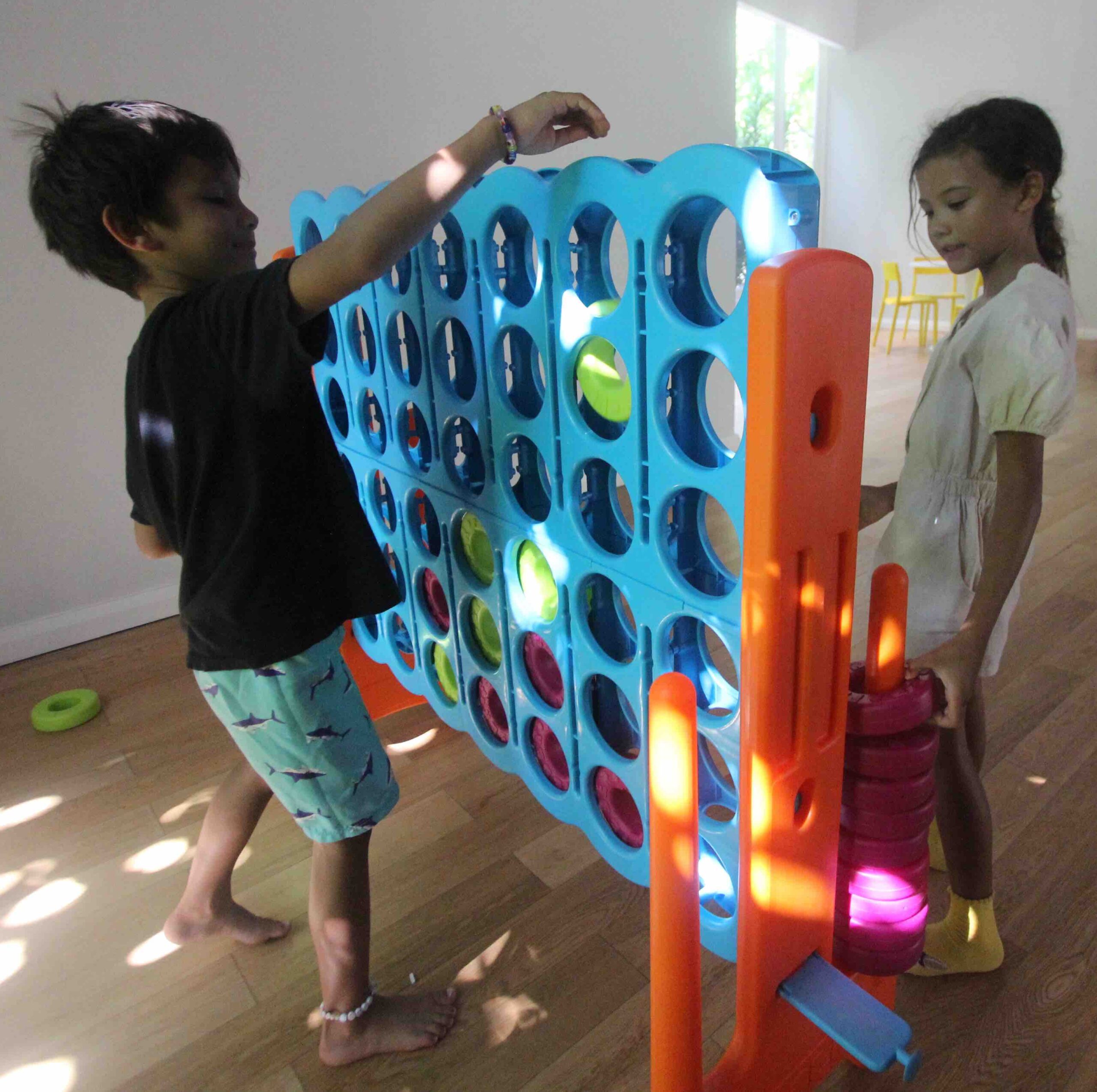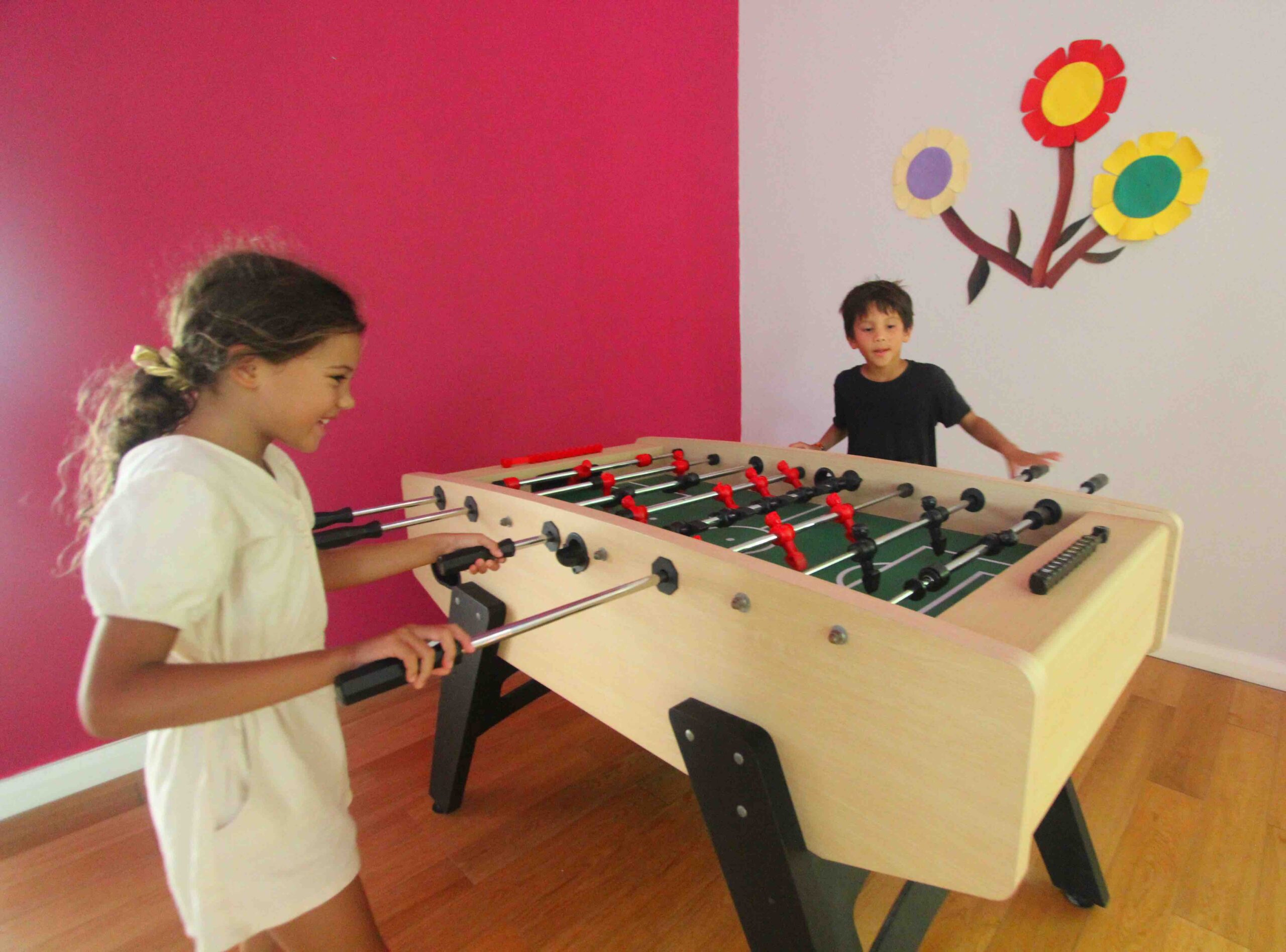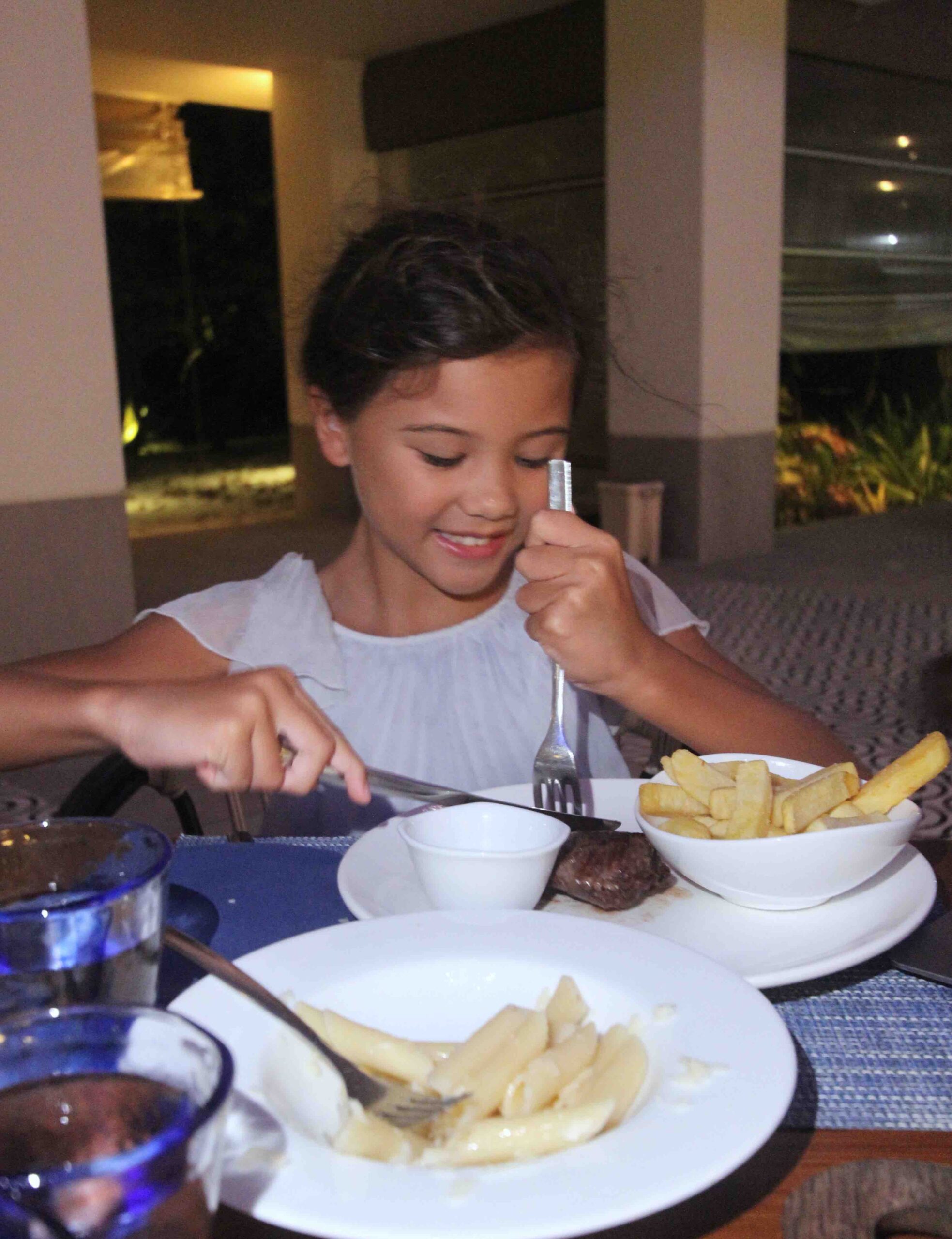 Dinner at Azure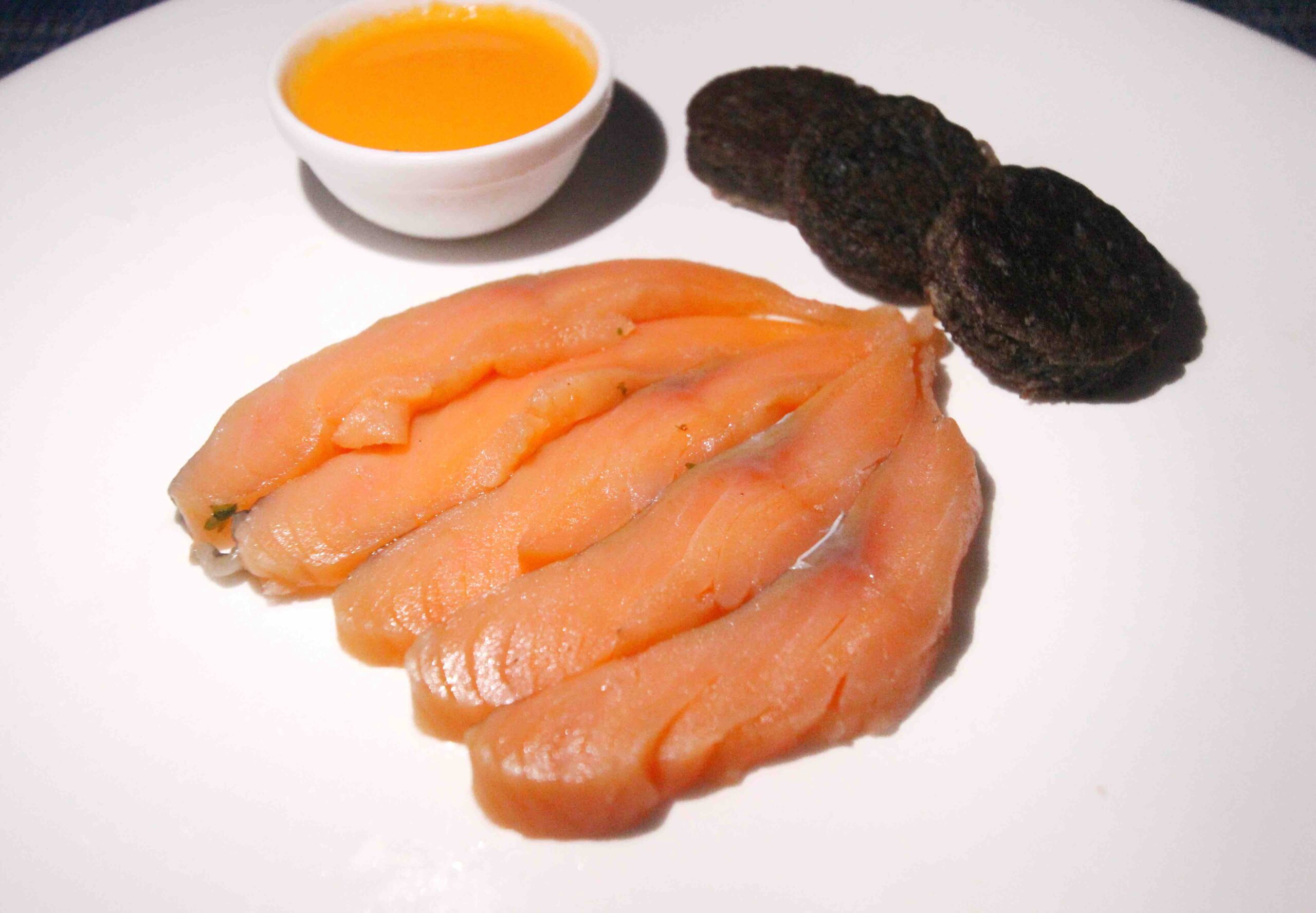 See our full feature on Azure HERE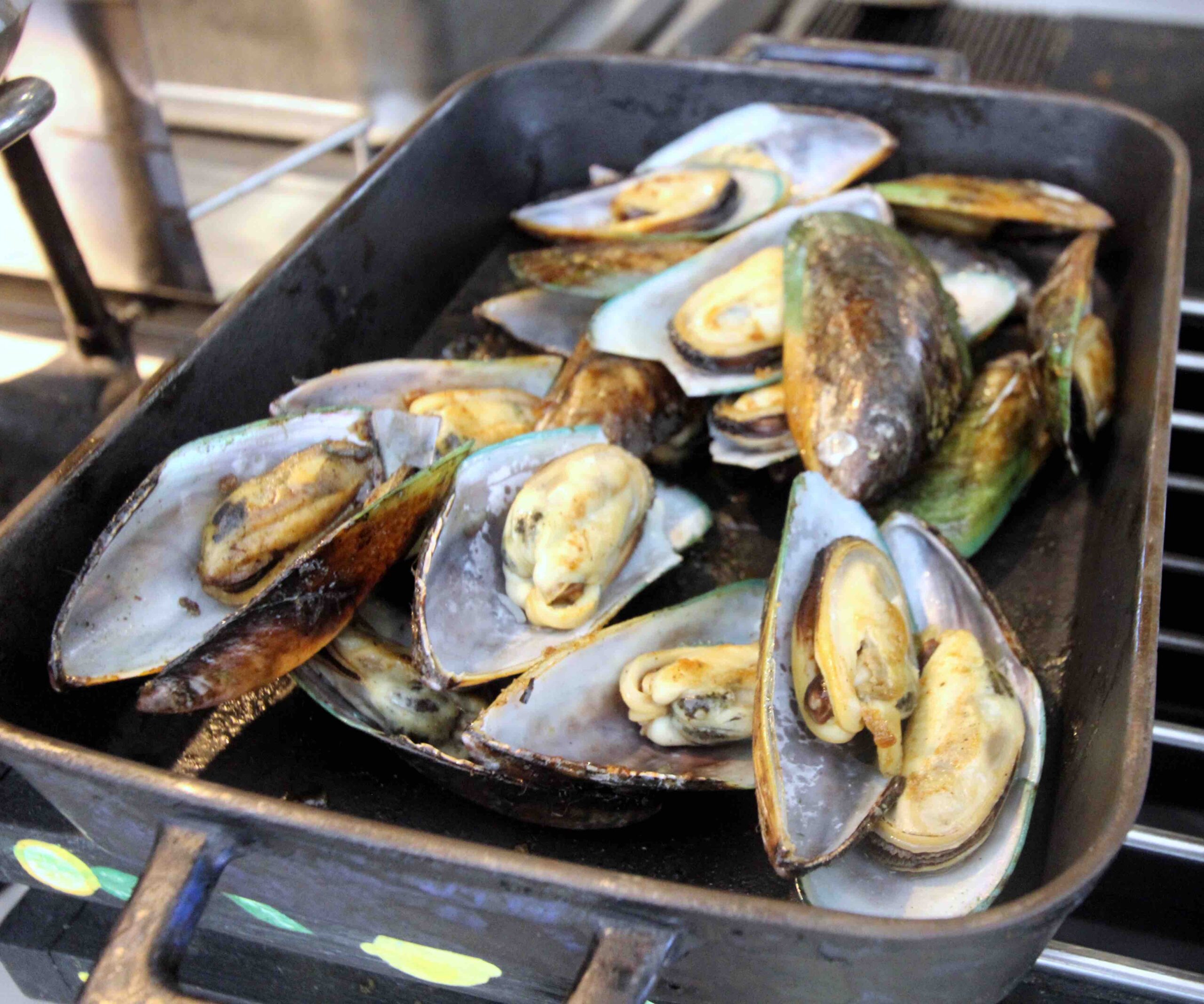 See our full feature on Zest HERE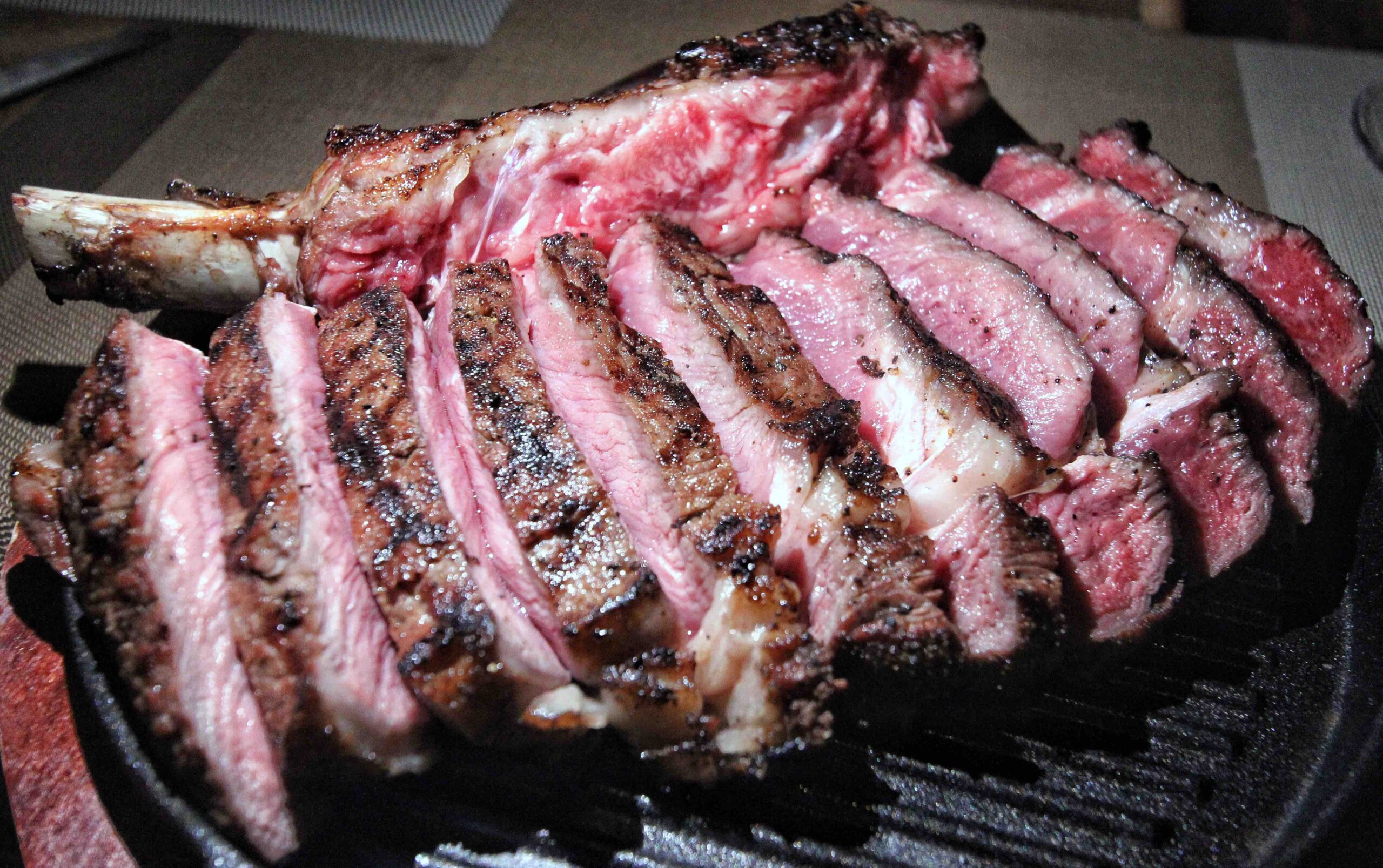 See our full feature on Smoked HERE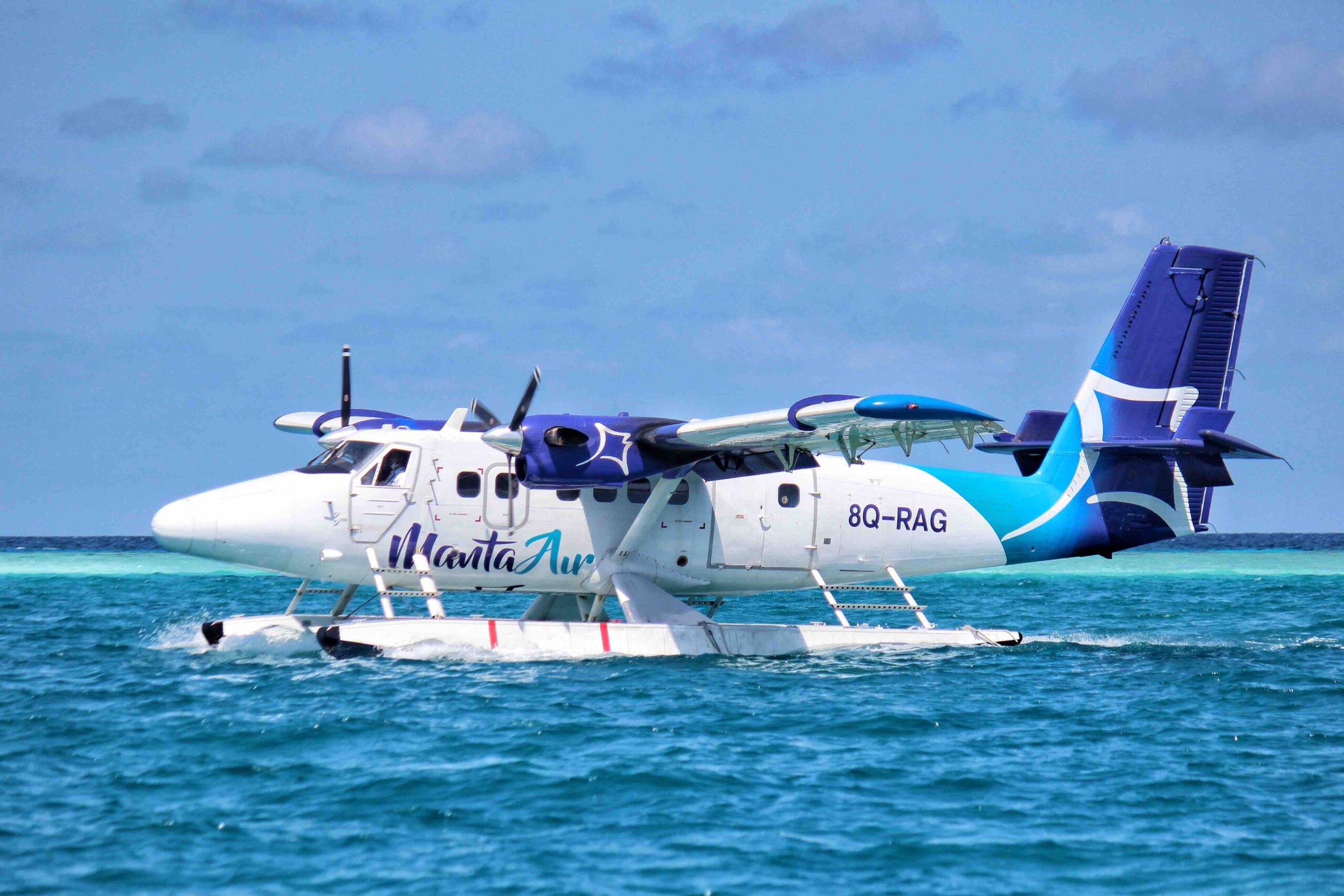 Departing by Manta Air Seaplane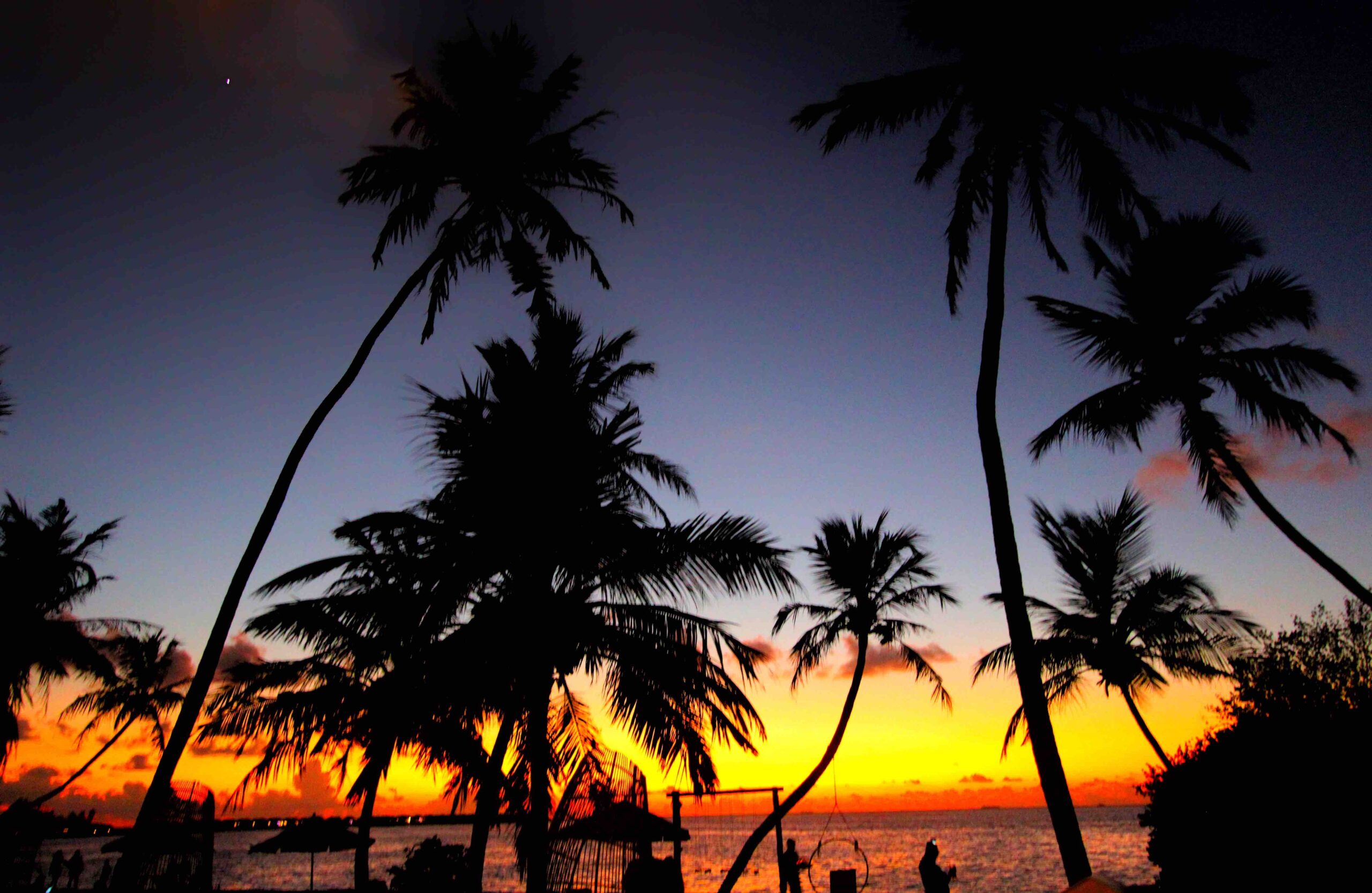 Kandima is one of the Maldives' most stylish and lively resorts offering five star facilities, villas, and service for travellers eager to experience the bucket list destination. Whether you are travelling with kids, celebrating a honeymoon, or planning a group getaway you'll find all you're craving and more at stunning Kandima. They offer room categories and meal plans for a variety of group sizes and budgets and the island is big enough to ensure even during busy times it's not overcrowded. We loved staying overwater during our stay and the spacious bedrooms allowed for enough space to convert the comfortable sofa into a children's bed. The Ocean Pool Villa boasted a huge sprawling bathroom with stunning views and a refreshing pool which was ideal after a day of activities under the sun. For a more intimate feel, the Aqua Villas with Swirl Pool offer an indulgent jacuzzi on your private terrace and a ladder going straight into the calm crystal clear waters. We loved that everything in the resort is accessible by bike or shuttle and there's something to do on every corner.
Kandima boasts one of the largest main pools in the islands and it's the meeting spot for cocktails, sunsets, live music, and poolside relaxation. We loved spending our days doing water sports, swimming in the ocean, then dipping into the refreshing Breeze pool before grabbing a tropical drink at the bar. You'll never be short of activities when staying at Kandima and there staff are always on hand to recommend the best schedule for your interests. We loved the idyllic dolphin cruise, kayaking along the picturesque shore, interactive cocktail making, and even art classes for the whole family. The kids spent many afternoons at Kandiland, the resorts fully staffed Kids Club, were the staff put together a huge schedule of indoor and outdoor fun that changed daily.
Dining options are a huge highlight of Kandima with mouthwatering buffets that are never boring and fine dining options which will allow you to treat your loved ones to an evening to remember. All day dining buffets were consistent, varied and delicious at Zest, and we loved leisurely a la carte dinners at the intimate Azure restaurant. Smoked is a must if you love seafood and juicy steaks and the poolside dining options are great for a more casual option. There's always food available at one of the many restaurants and bars, a small convenience store, and luxurious in room dining. Choose the meal plan that suits you and your group.
Kandima Maldives truly has it all from fun and adventure, to romance and relaxation all on one picturesque island. Not only will you find the signature Maldives white sand beaches, abundant marine life, and unforgettable scenery but you'll have the opportunity to stay in a world class resort that will cater to all your interests and needs to ensure you and your family have a five star stay you won't forget.
Kandima Maldives, Dhaalu Atoll, Republic of Maldives
+960 676 0077