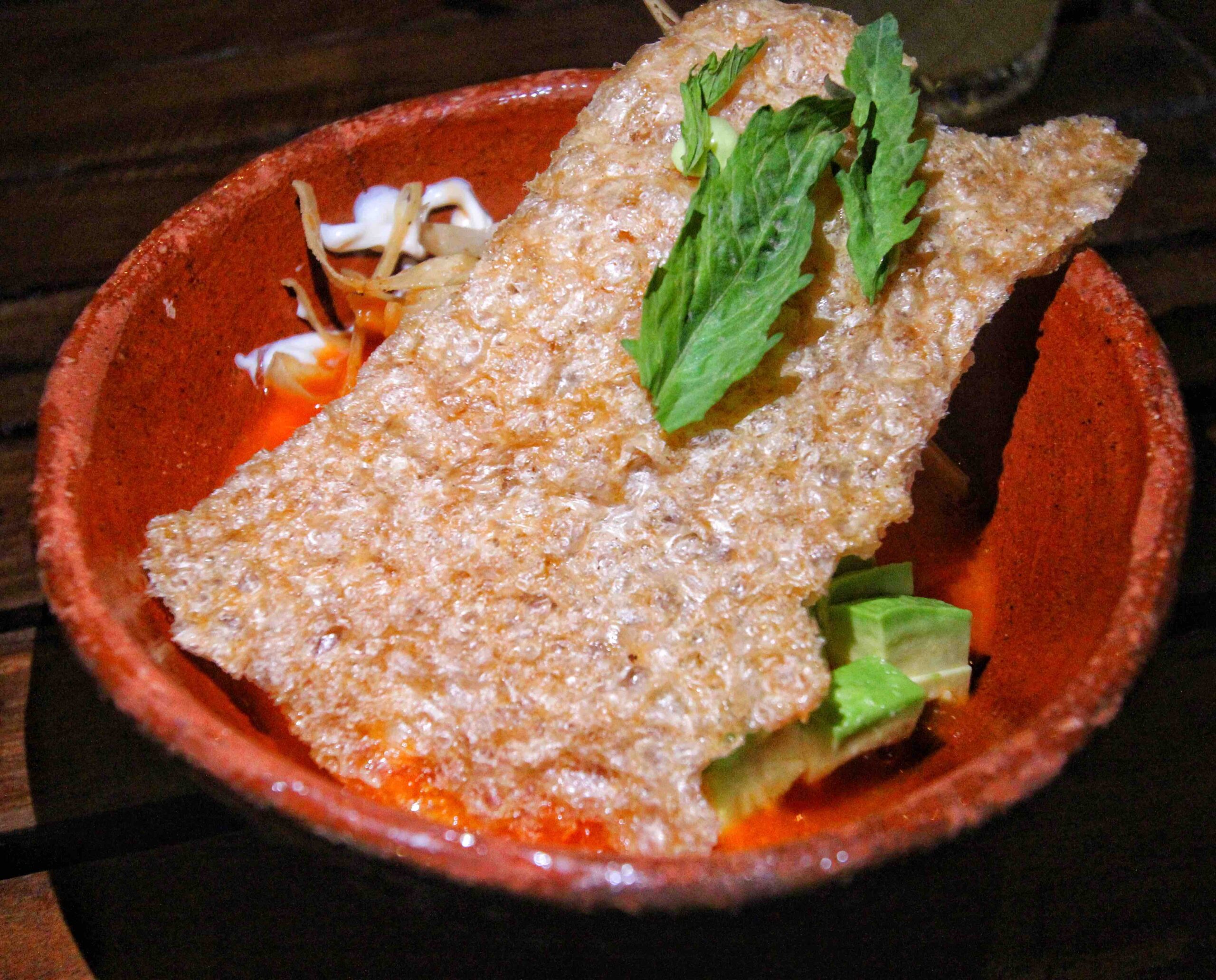 Aztec Soup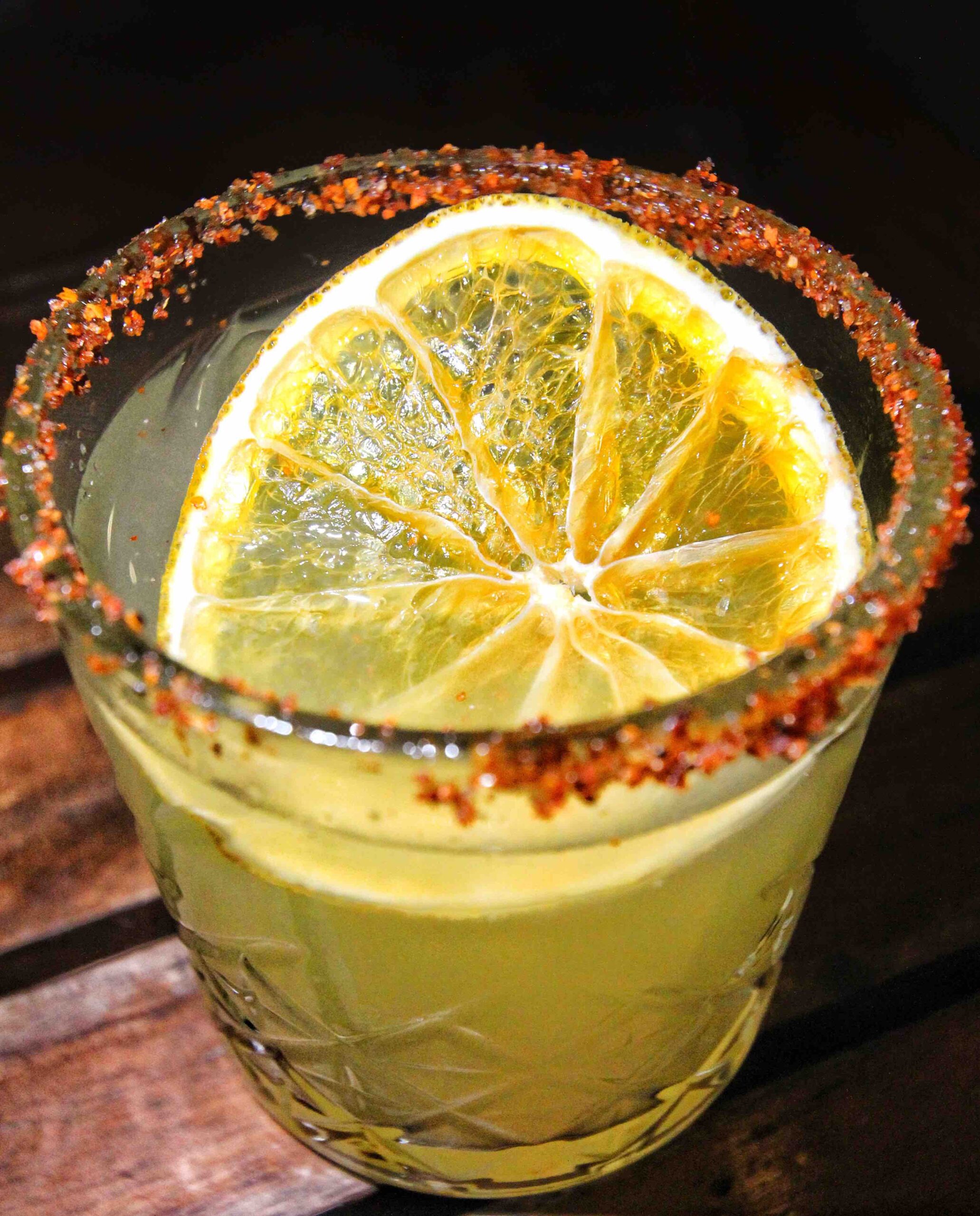 Mezcalita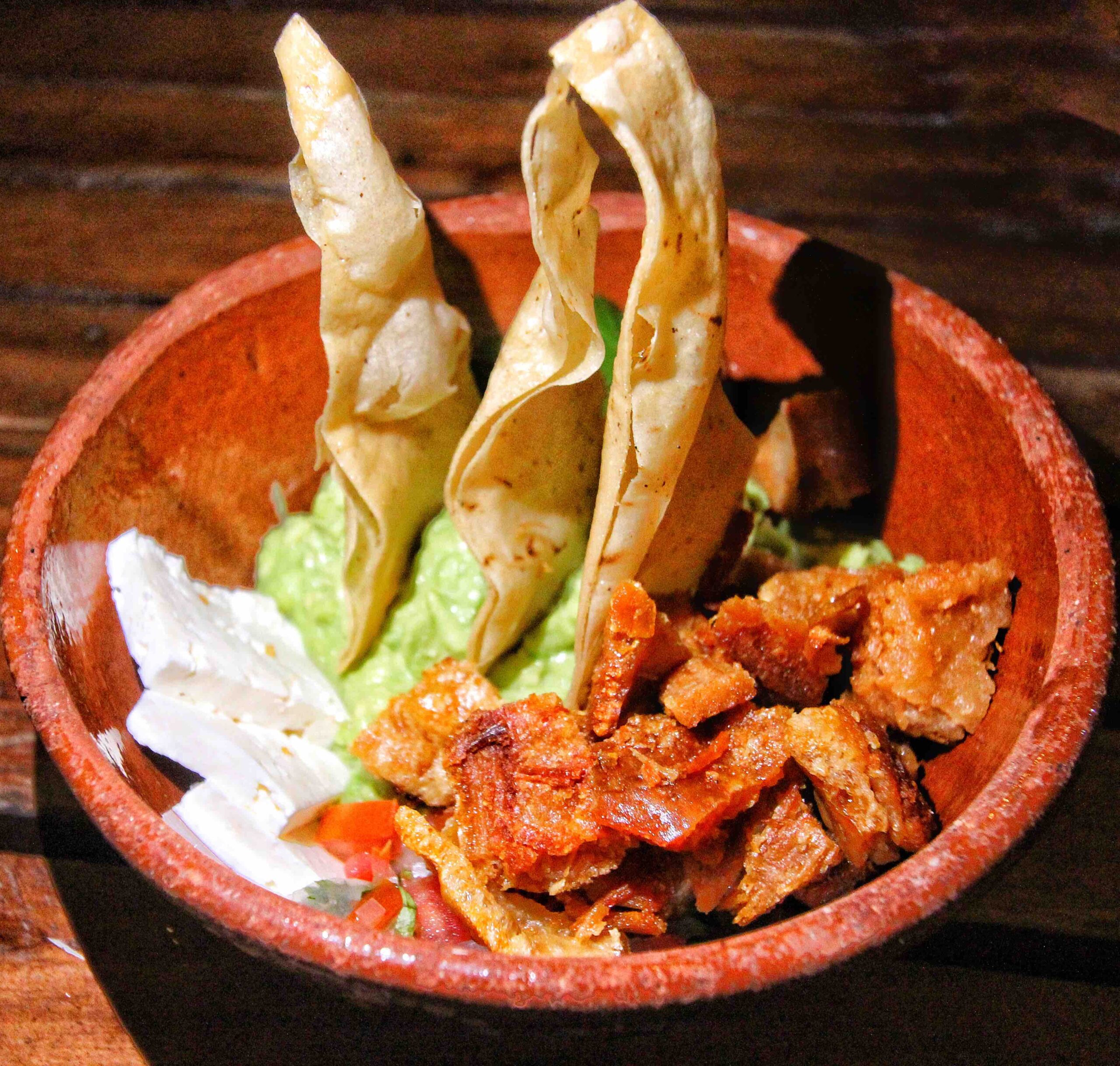 Guacamole with K'astak'an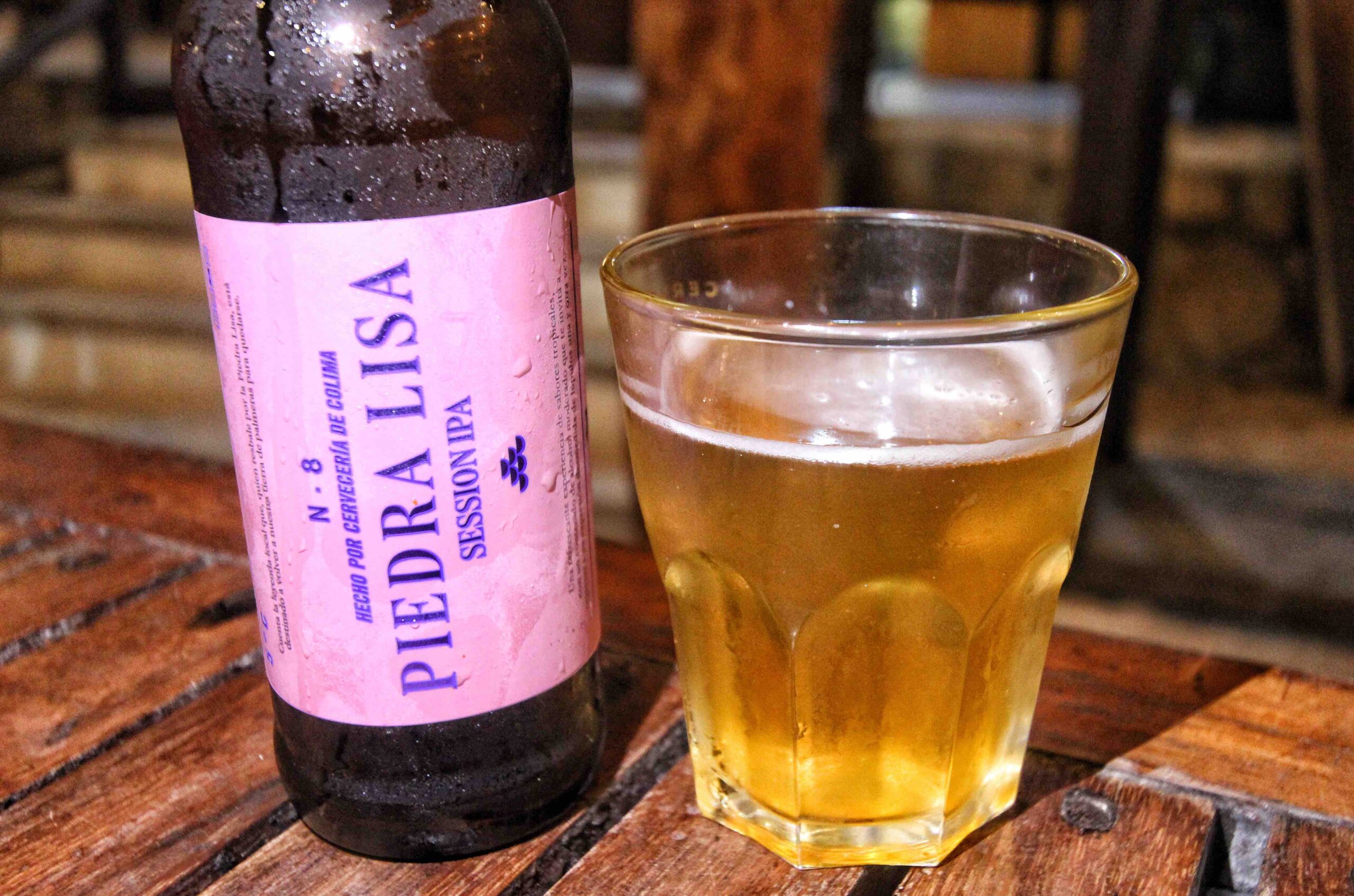 Piedra Lisa Sessions IPA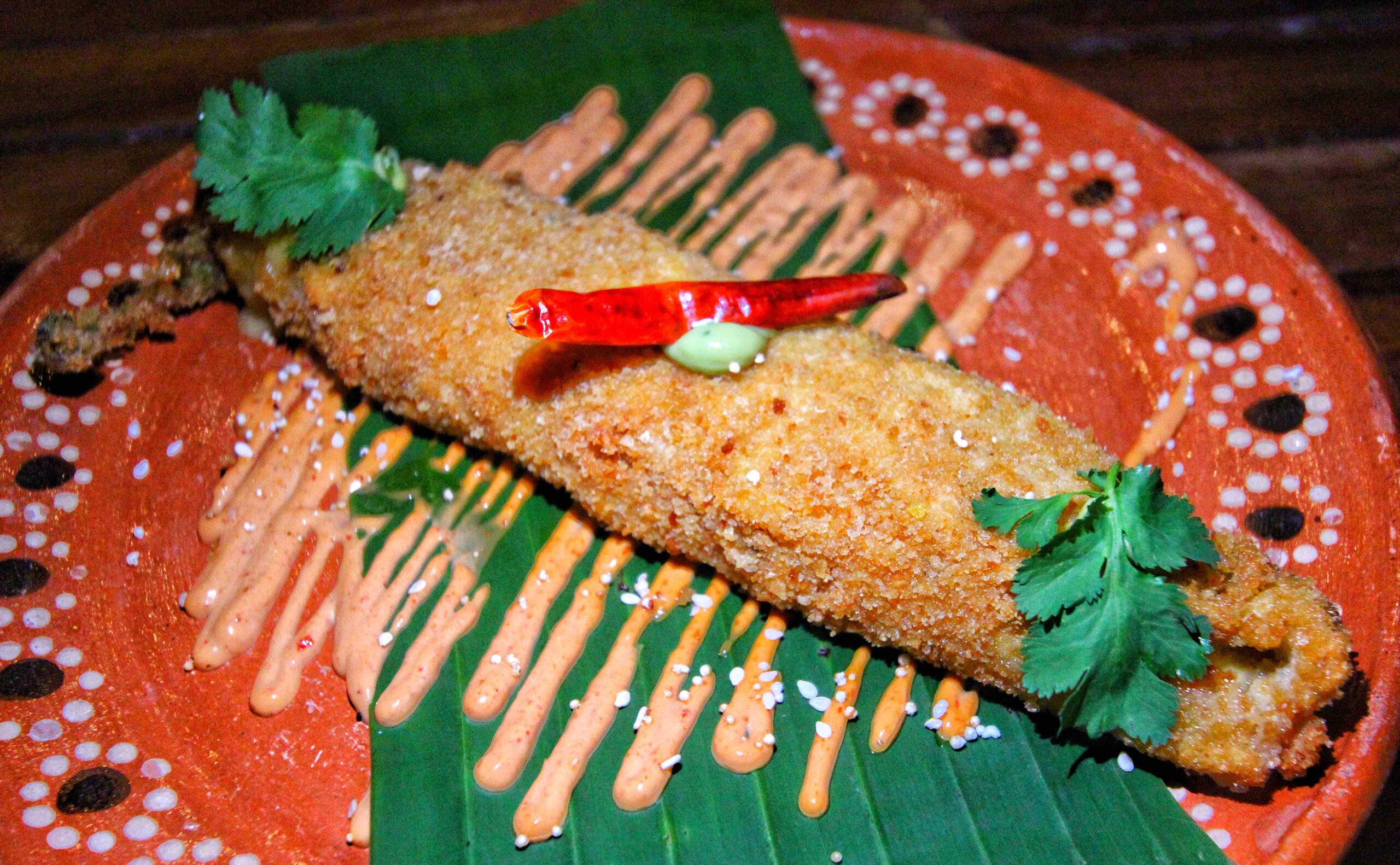 Chile Xcatic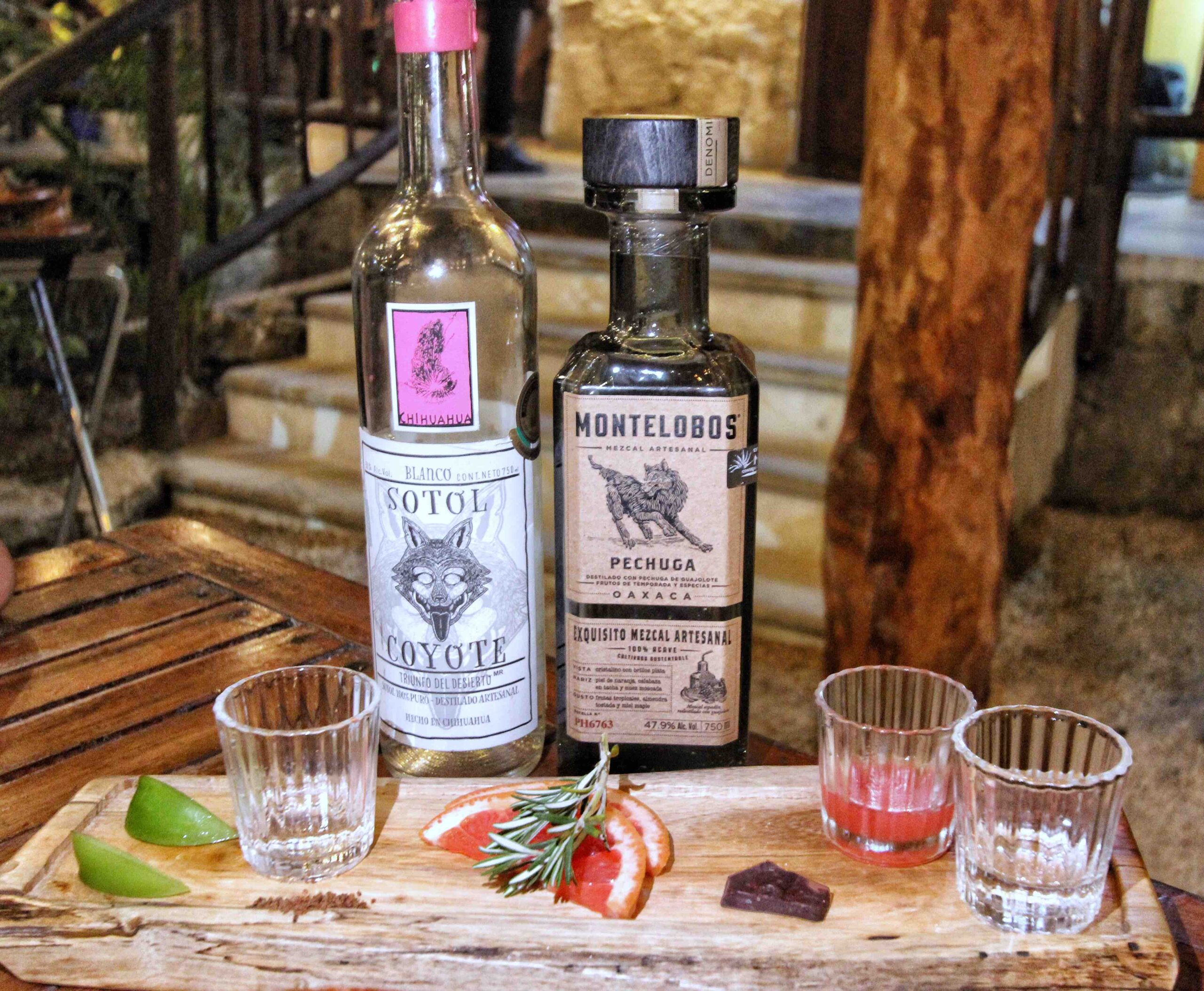 Sotol and Mezcal Tasting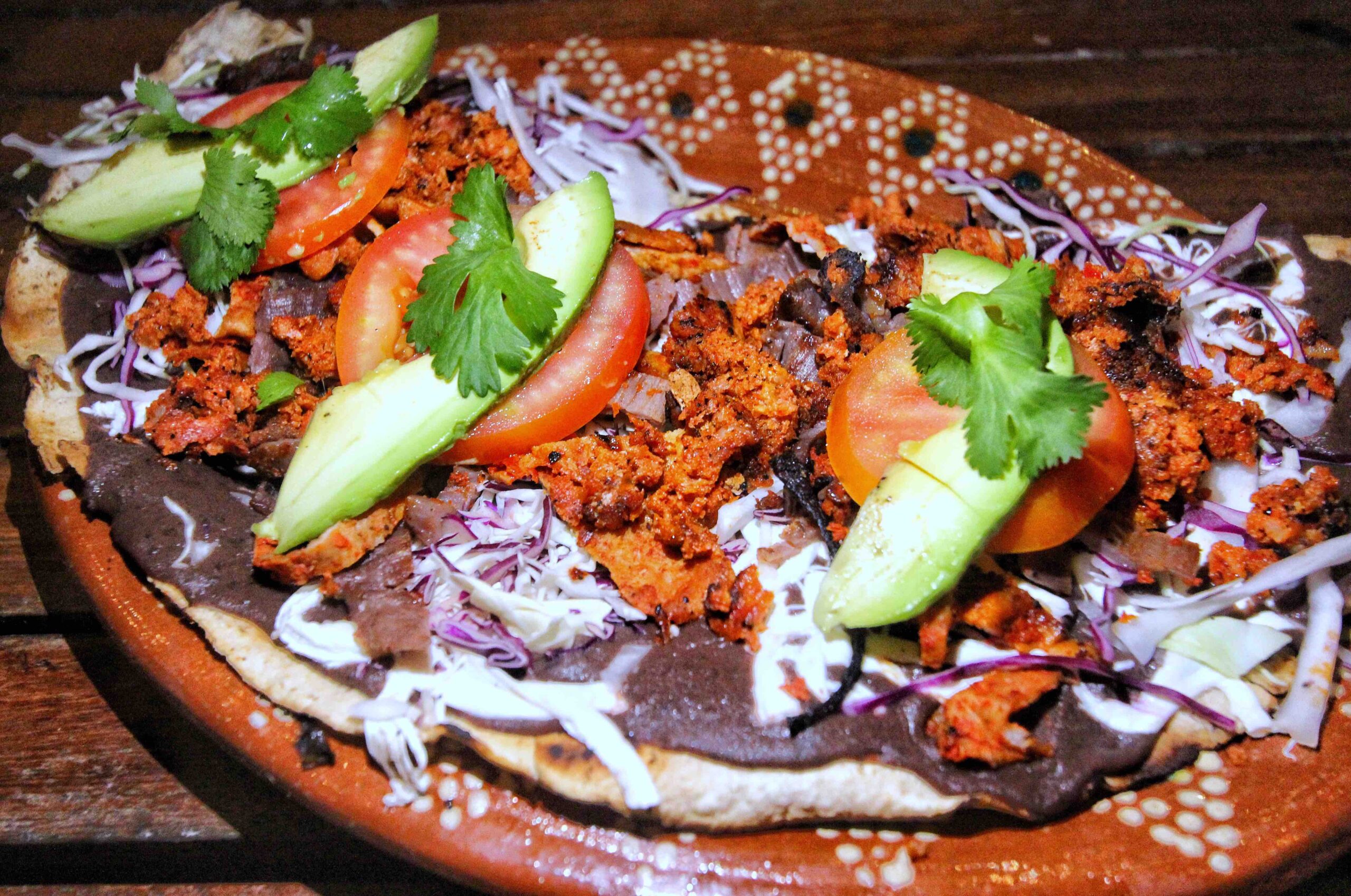 Oaxacan Mixed Tlayuda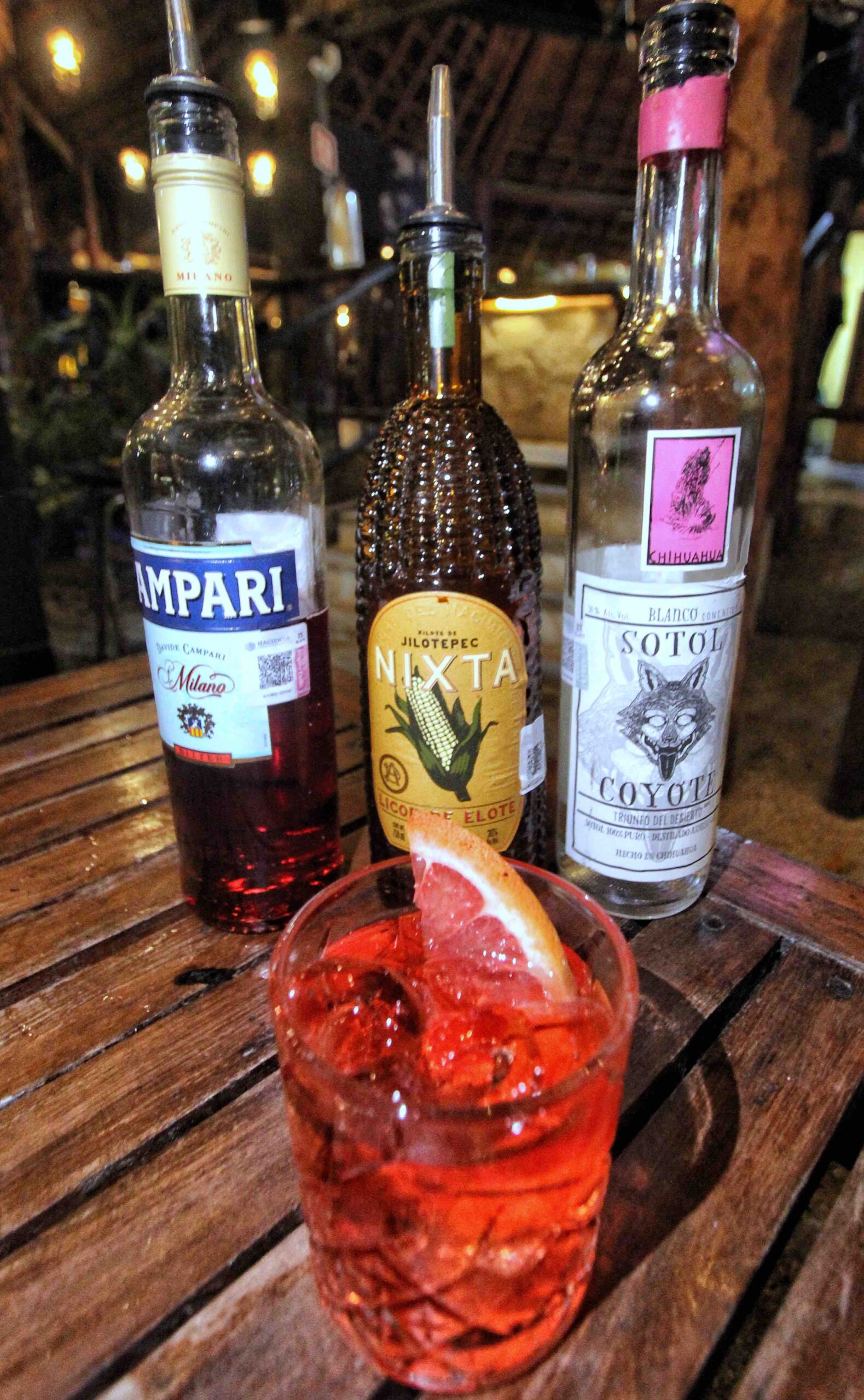 Negroni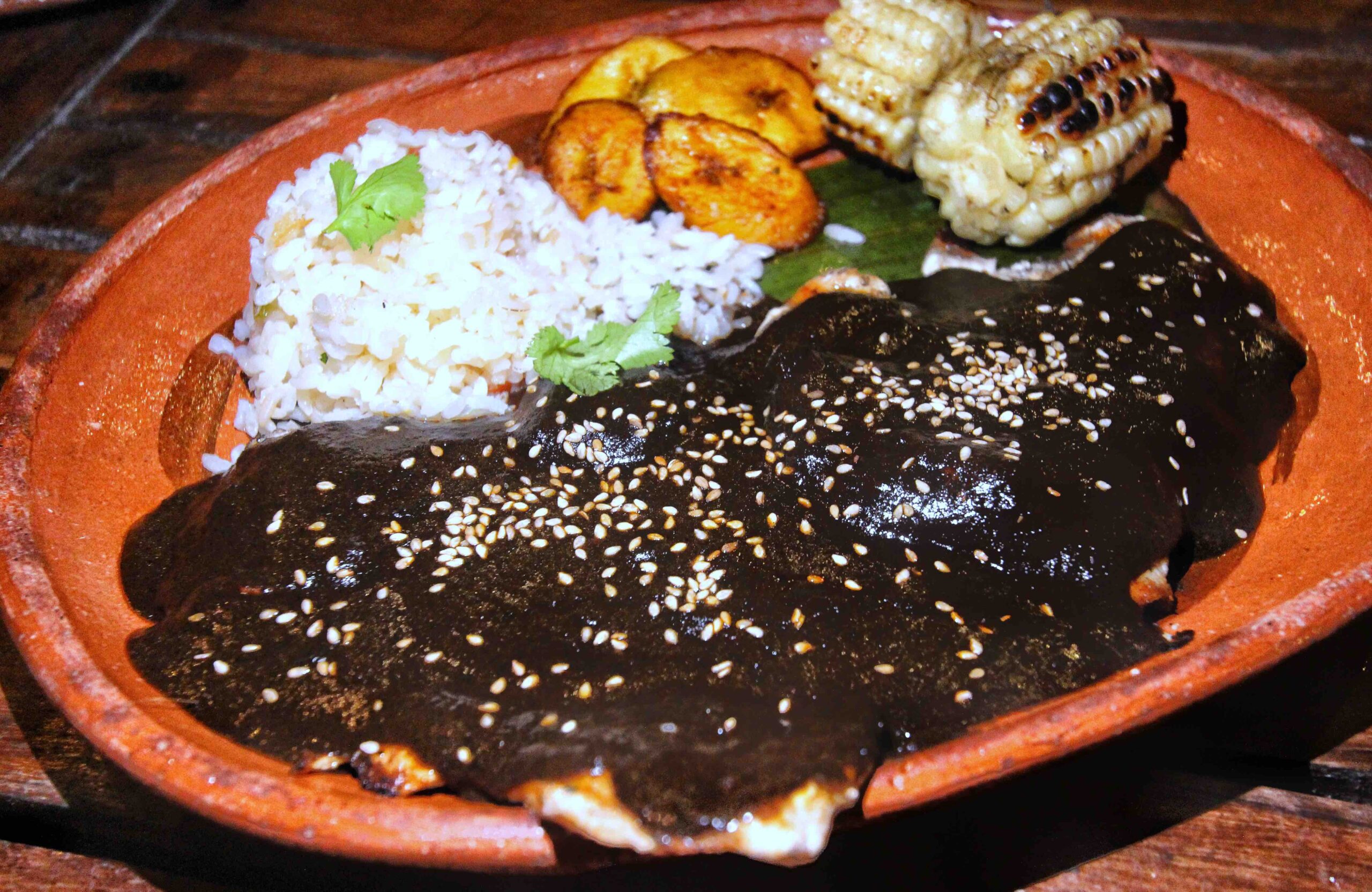 Chicken with Mole
Cacao Tamal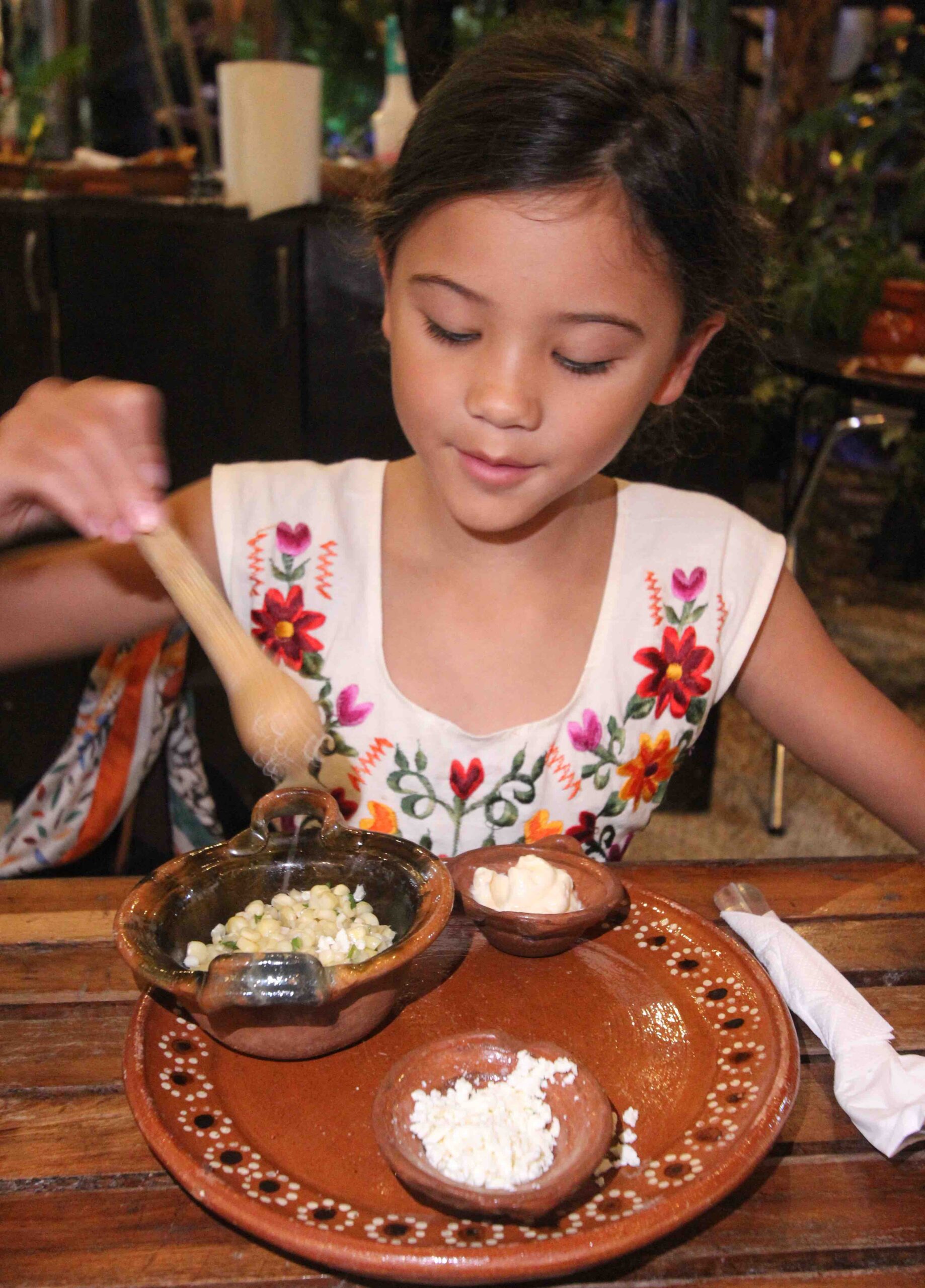 Irresistible regional cuisine, a buzzing ambiance, and friendly service at the stylish La Perla Pixan Cuisine & Mezcal Store. Located on one of Playa del Carmen's most enviable streets this restaurant is a must visit for families, friends, or couples who are craving a mouthwatering meal and fun night out. We loved the rustic meets chic decor, open dining area overlooking the vibrant street, and brimming menu full of tempting Mexican fare.
 Highlights of our dinner included the vibrant and flavourful Aztec Soup with crispy pork rind, the creamy and rich Guacamole with K'astak'an, the addictive Oaxacan Mixed Tlayuda, which is a definite must order, the cheesy Chile Xcatic and the insanely tender Chicken with Mole. Our meal ended with a beautifully presented Cacao Tamal which we loved just as much as our kids did.
Their cocktails are not to be missed with many unique ingredients and presentations sure to impress. We highly recommend the Mezcal and Sotol tasting delighted our taste buds and paired well with the venue's intimate live music performances and alluring vibe. Other favourites included the unique twists on classic cocktails such as the Mezcalita and the Negroni.
They also serve a delicious kids menu perfect for little ones who want to sample a few local dishes. If you're in search of mouthwatering local fare with an elevated twist and the friendliest service in town make sure to check out this trendy spot for a meal you won't soon forget.
www.facebook.com/Laperlapixan/
Calle 38 Norte Entre 5ta y la playa, Gonzalo Guerrero, 77720 Playa del Carmen, Q.R.
+52 984 120 2616