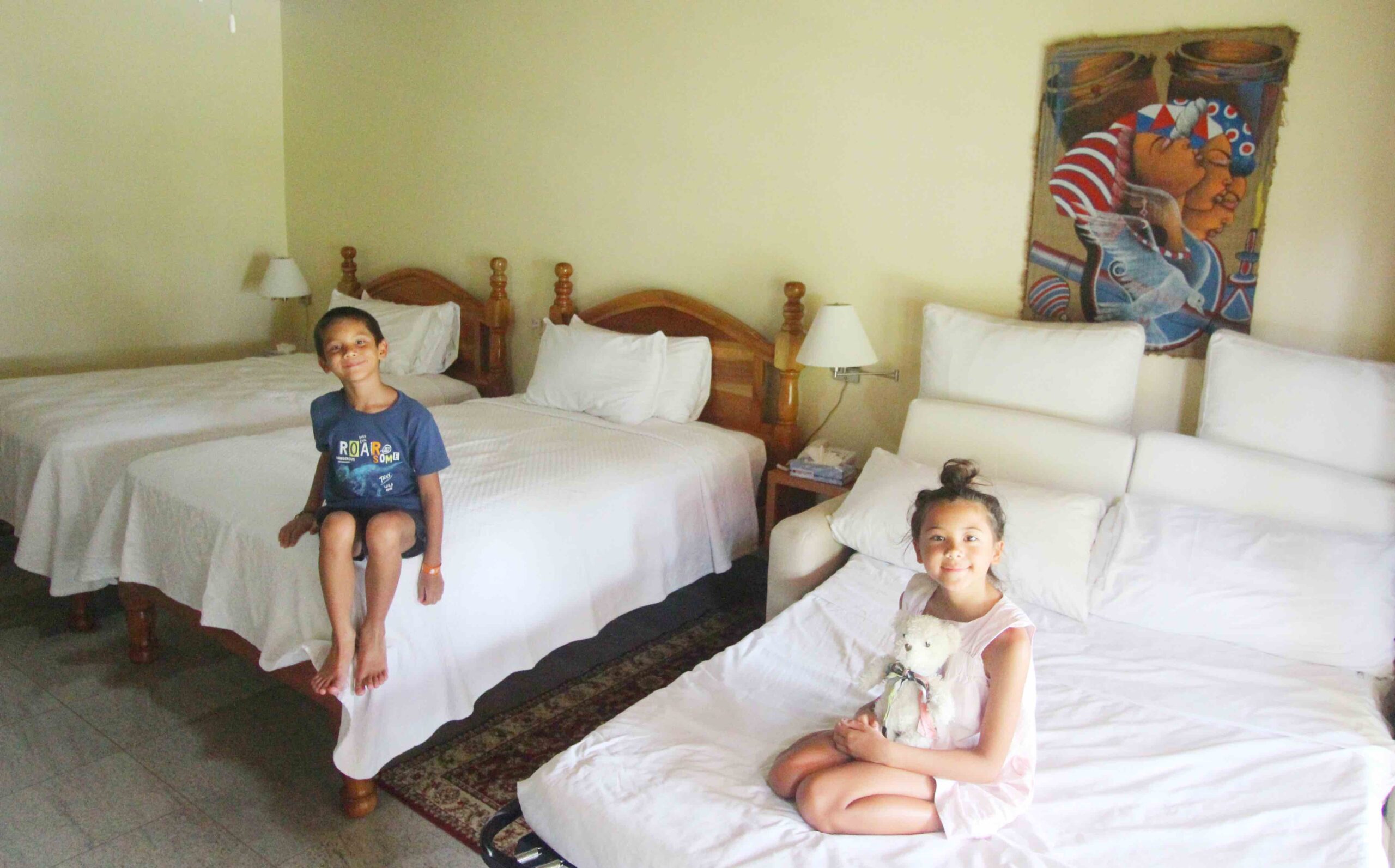 Room with 2 beds and a sofa bed, perfect for families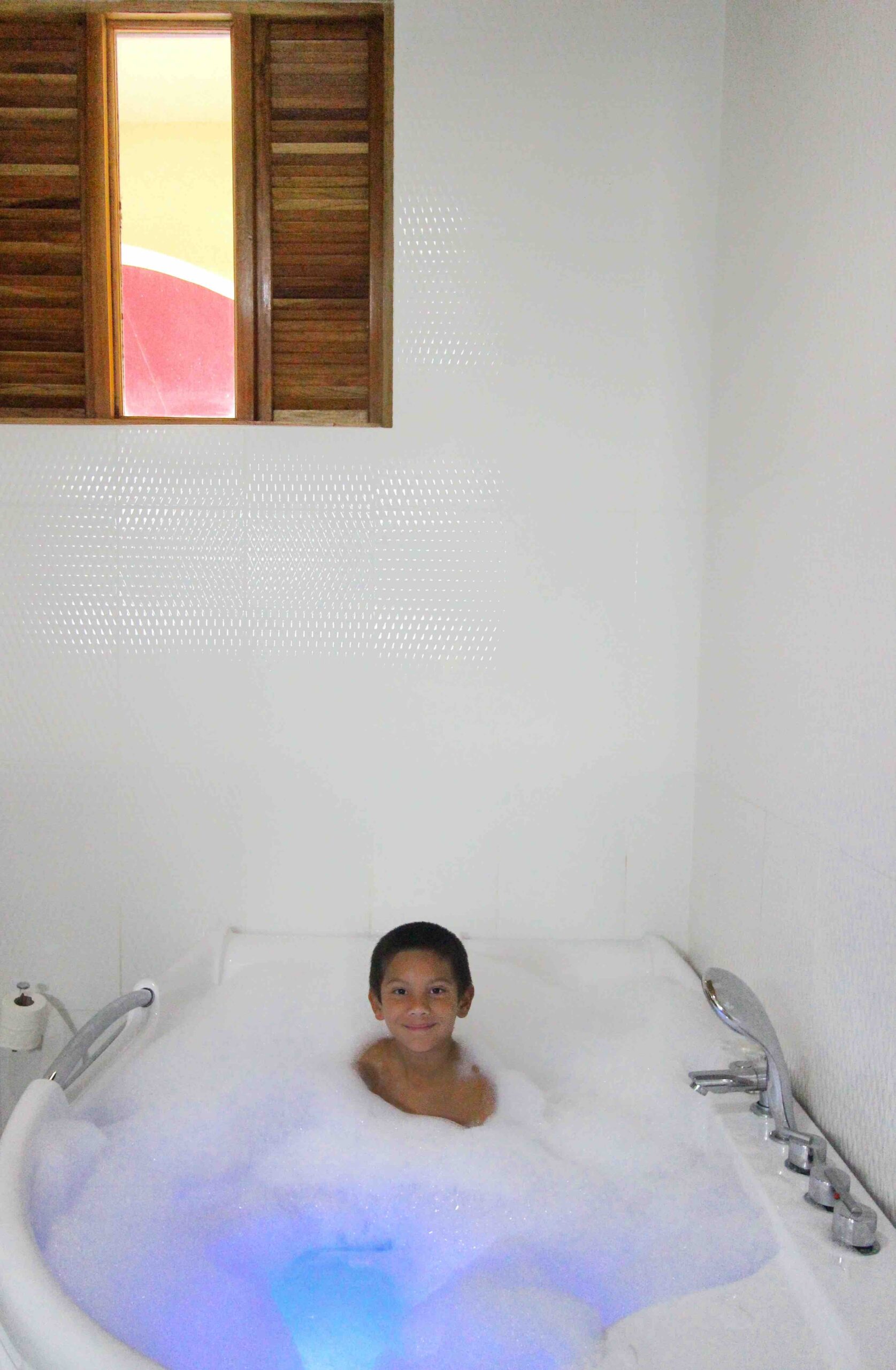 Jacuzzi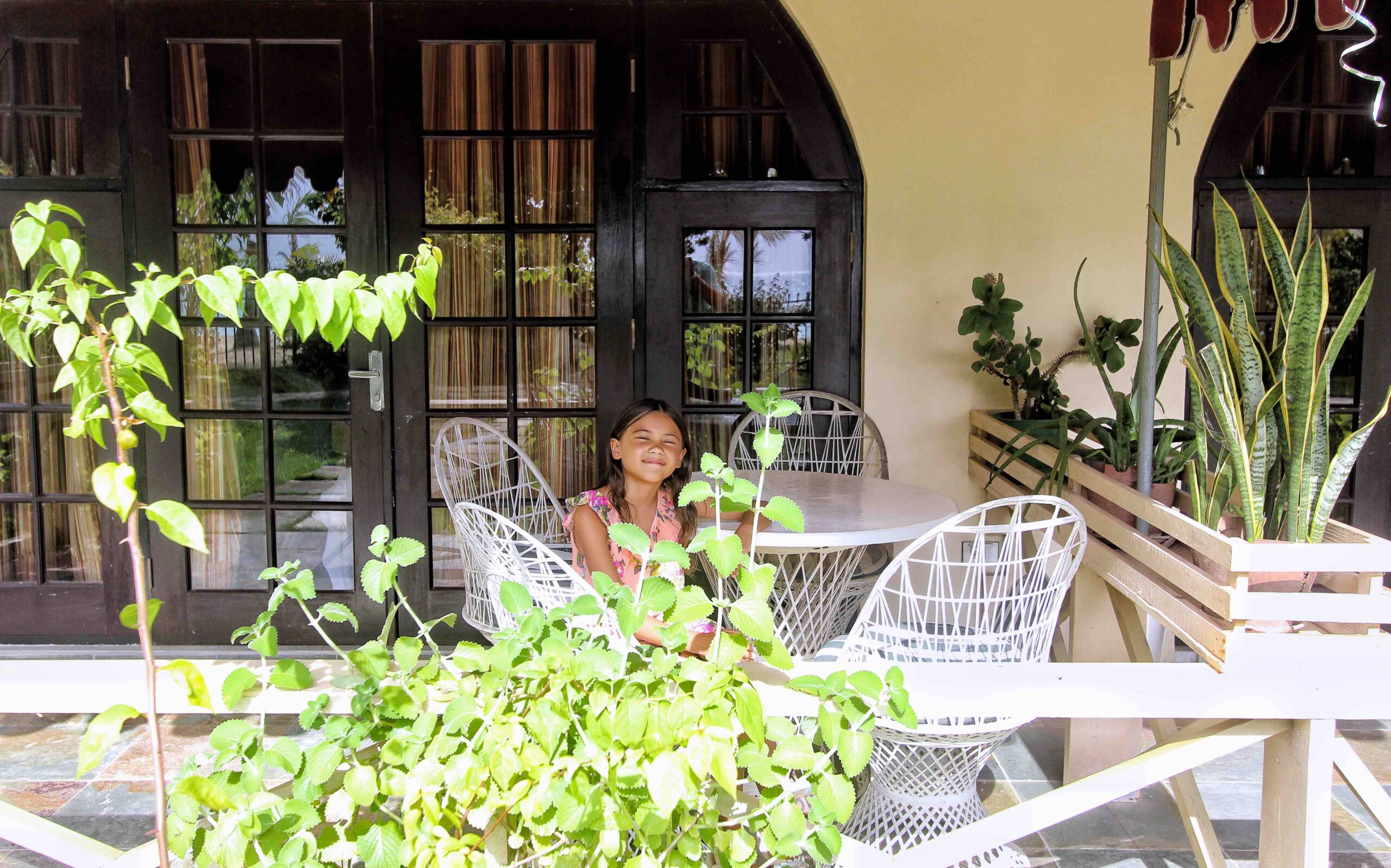 Private Terrace
Breakfast on our terrace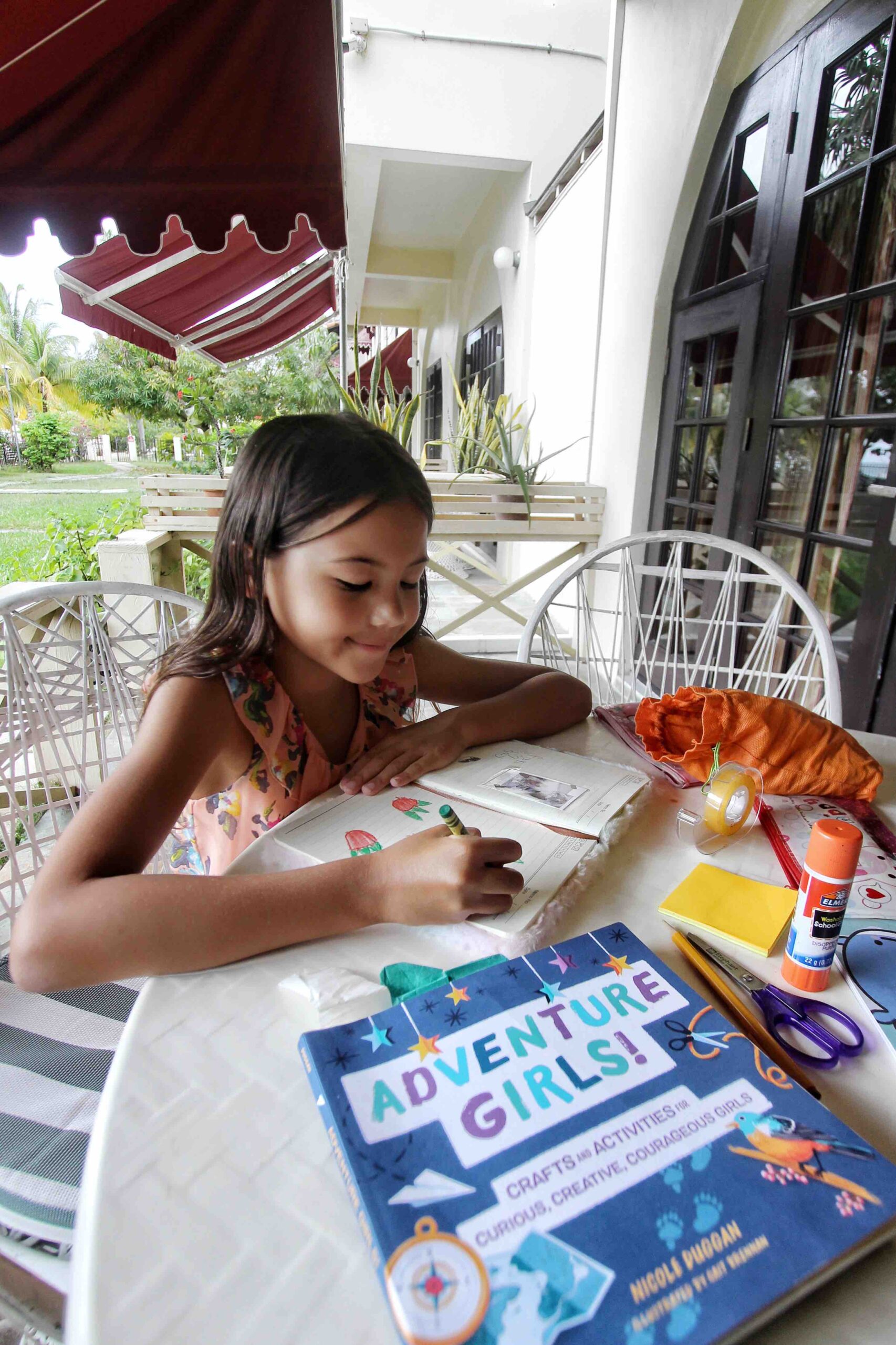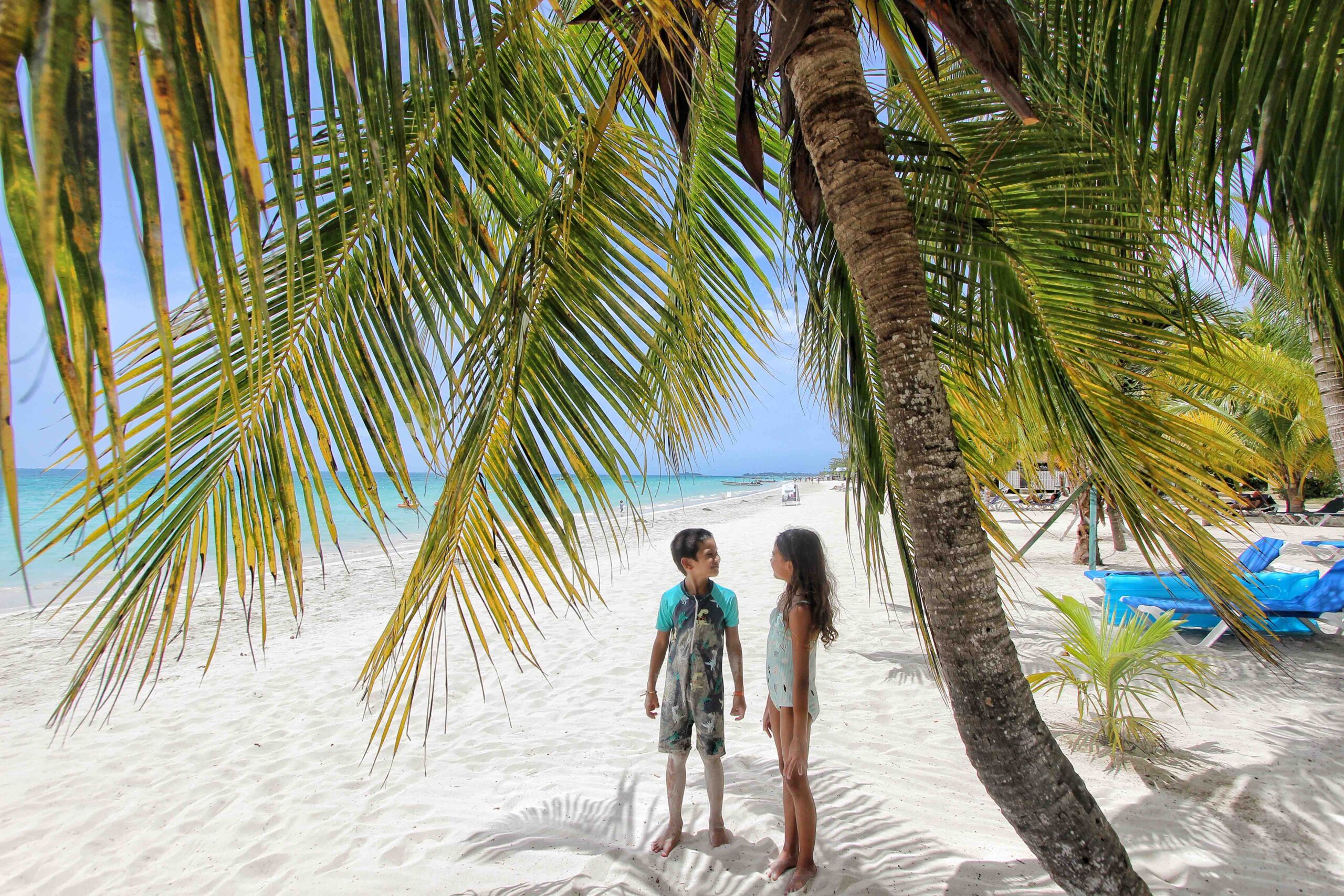 The Beach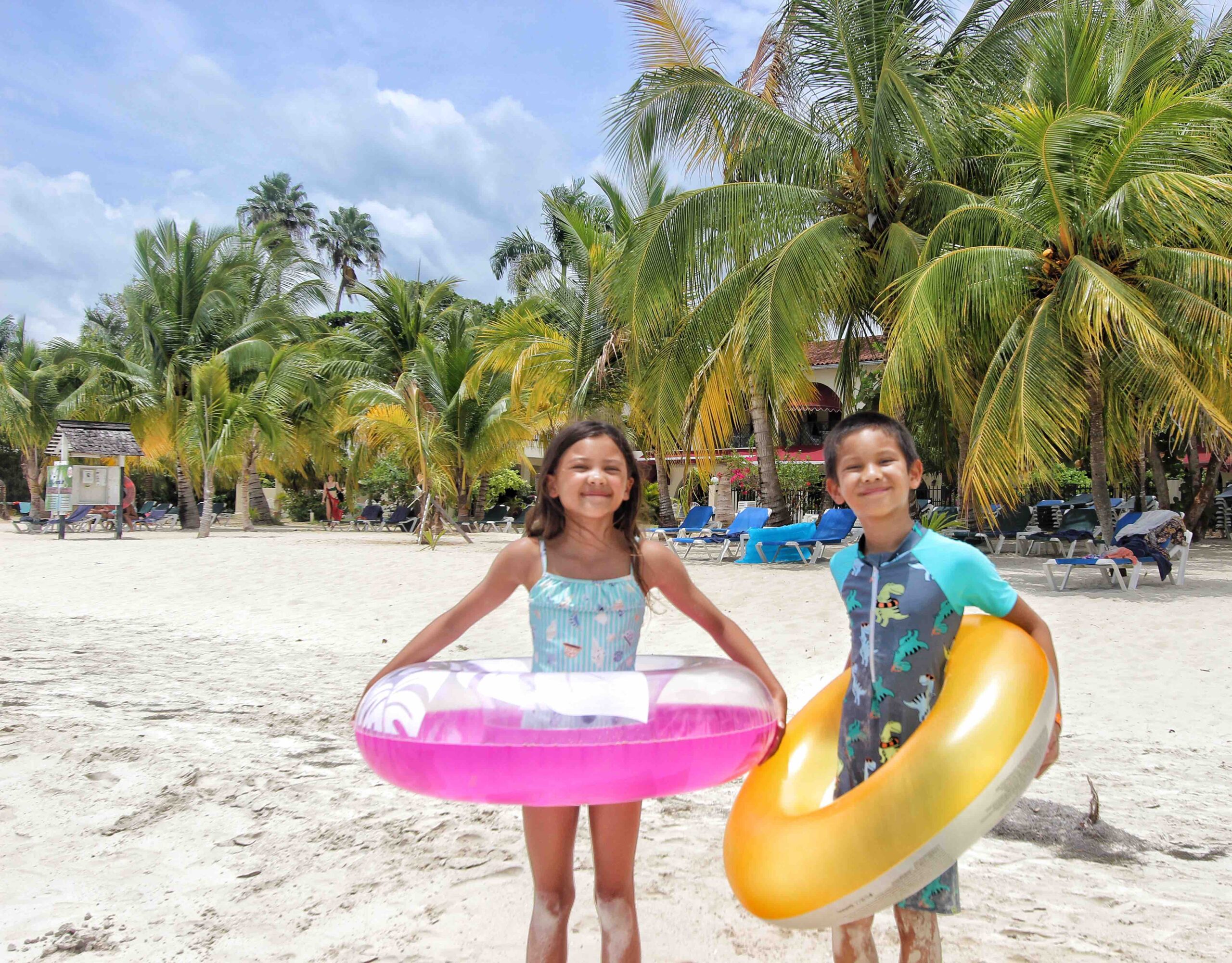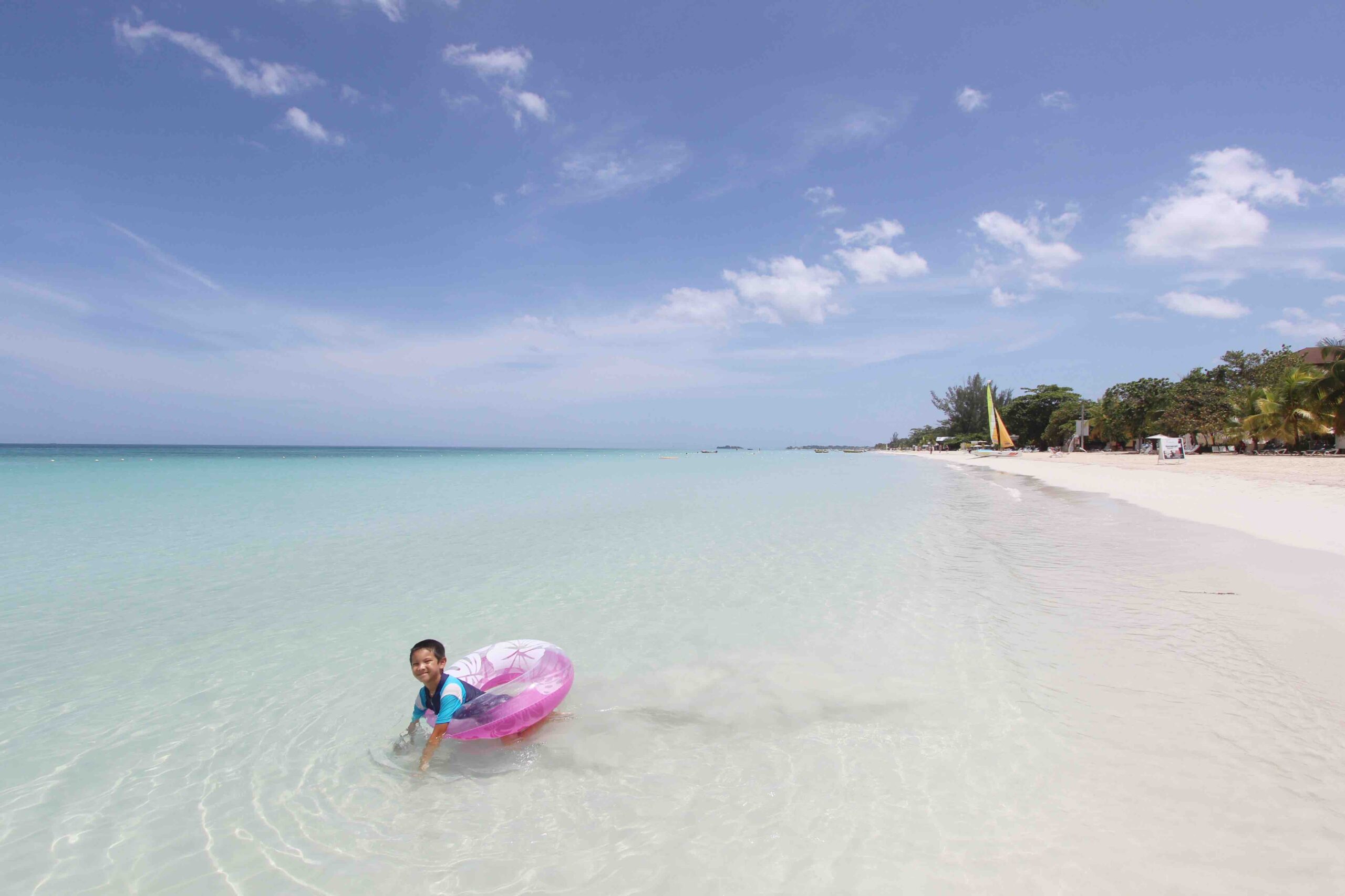 Crystal Clear Waters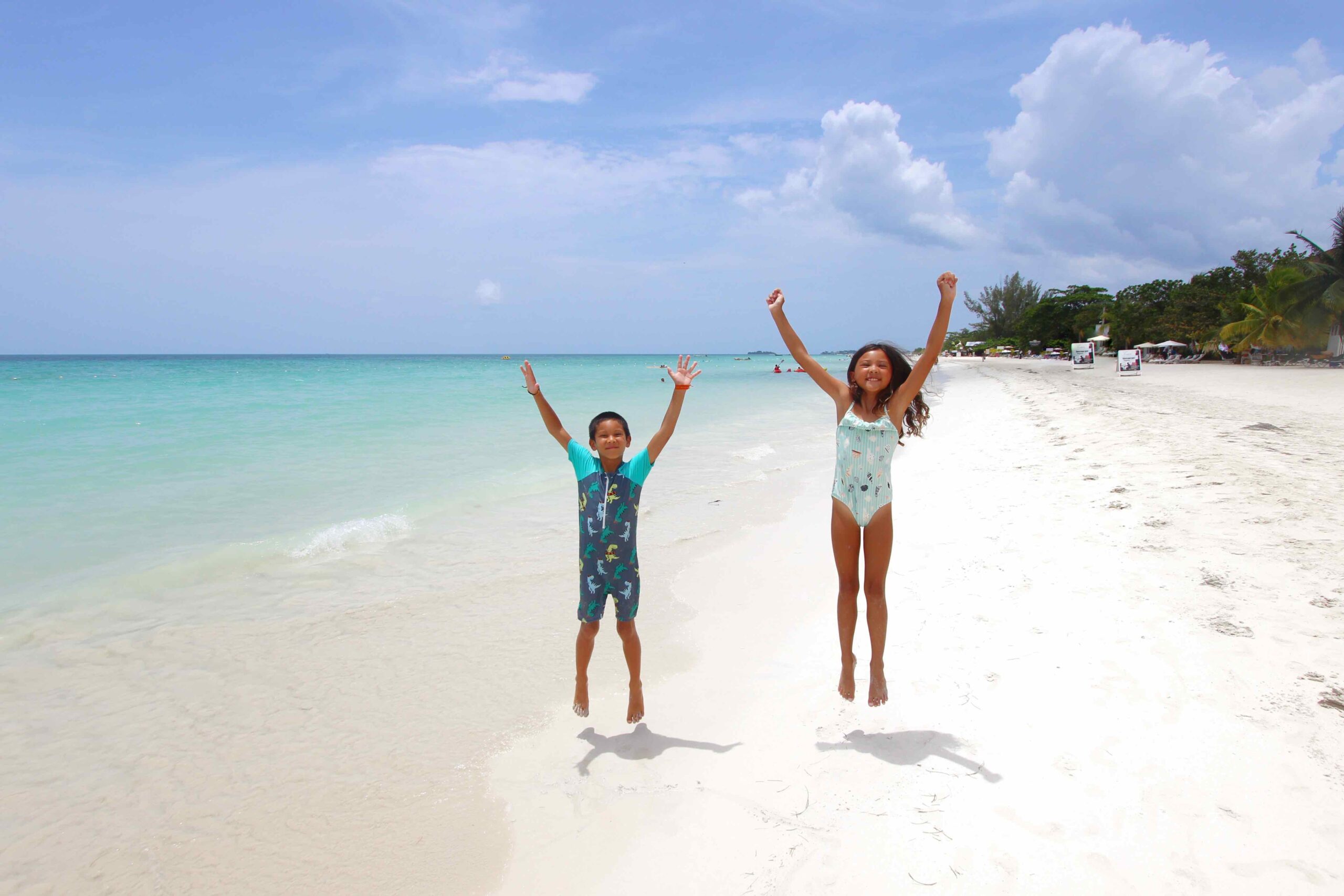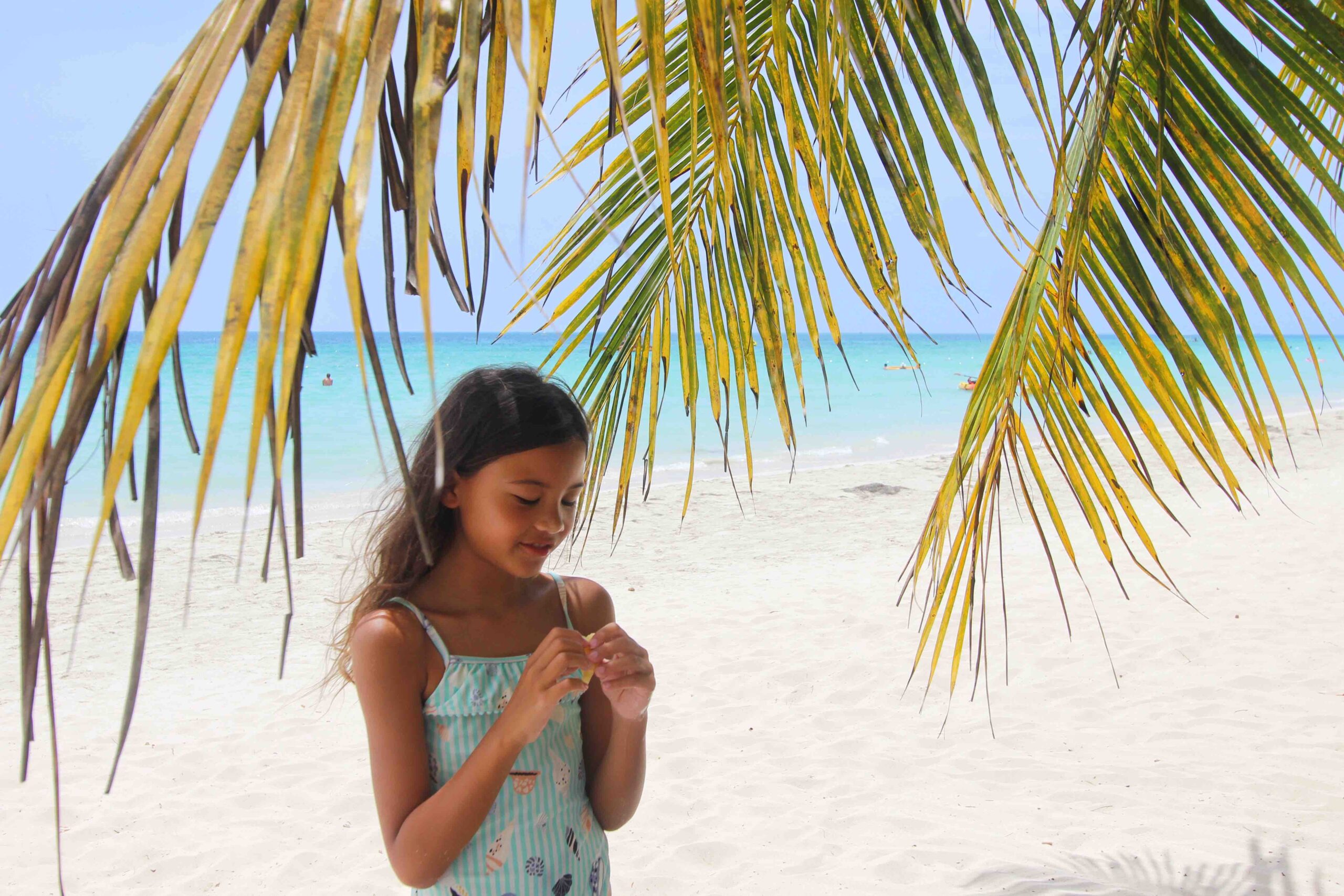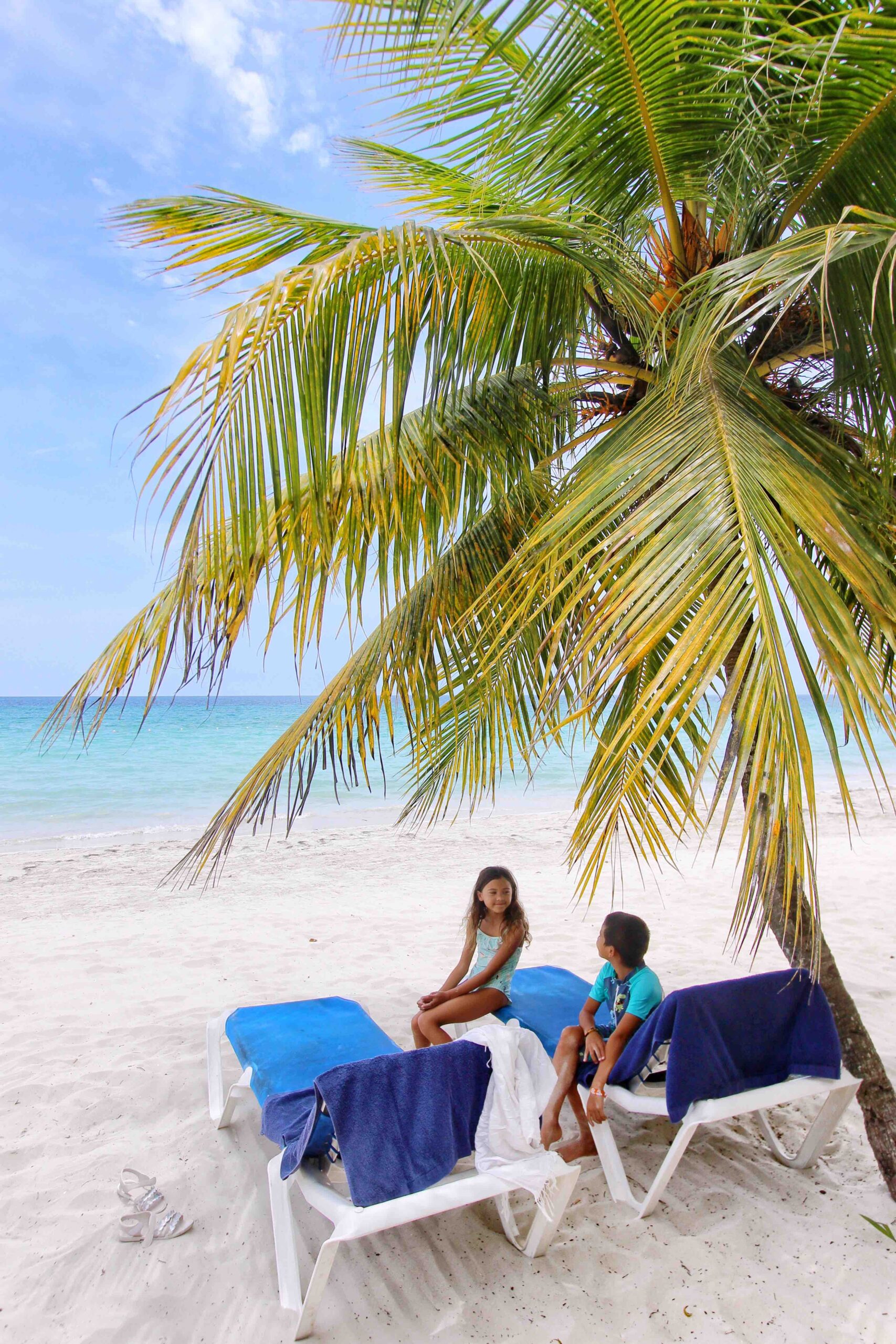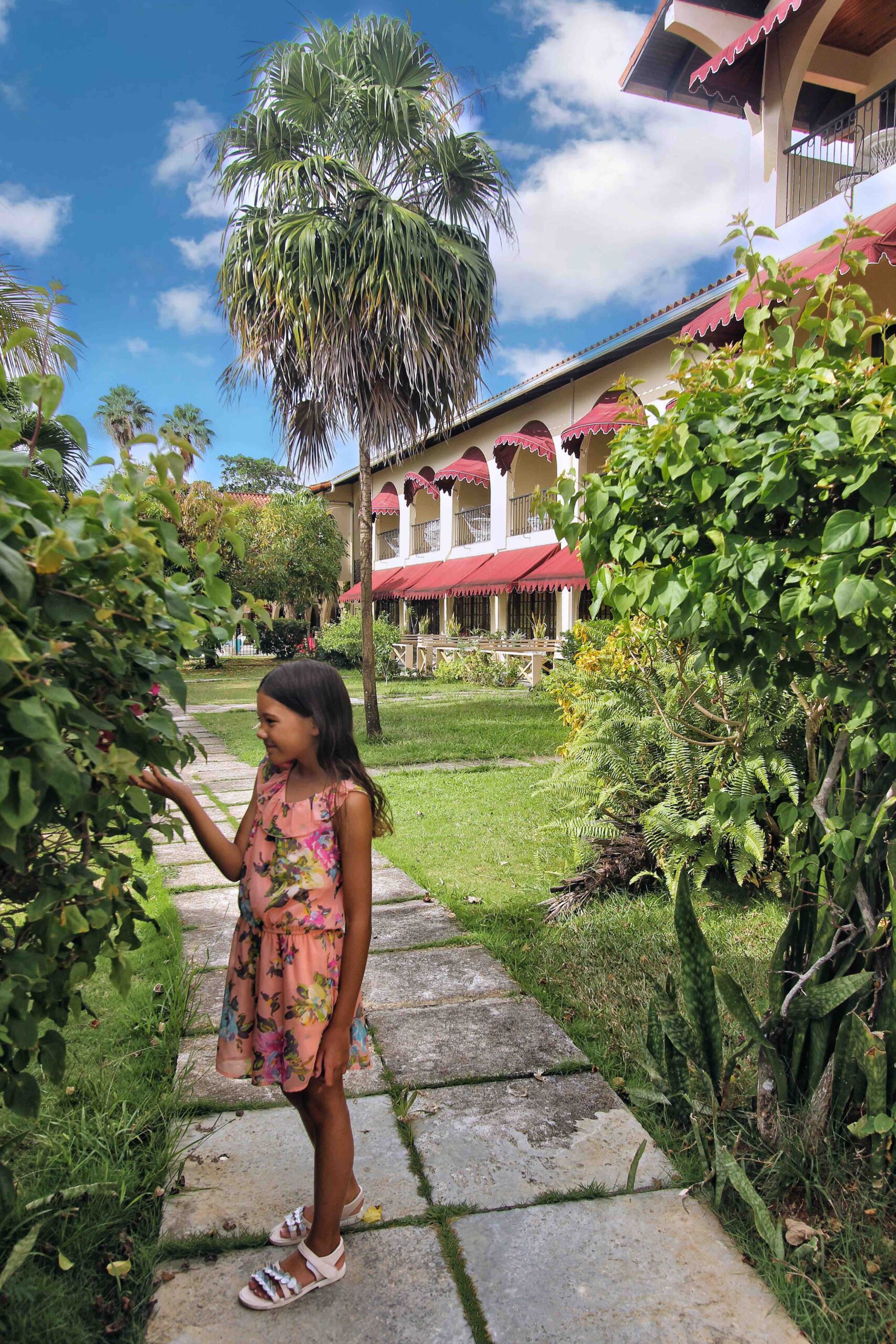 The Grounds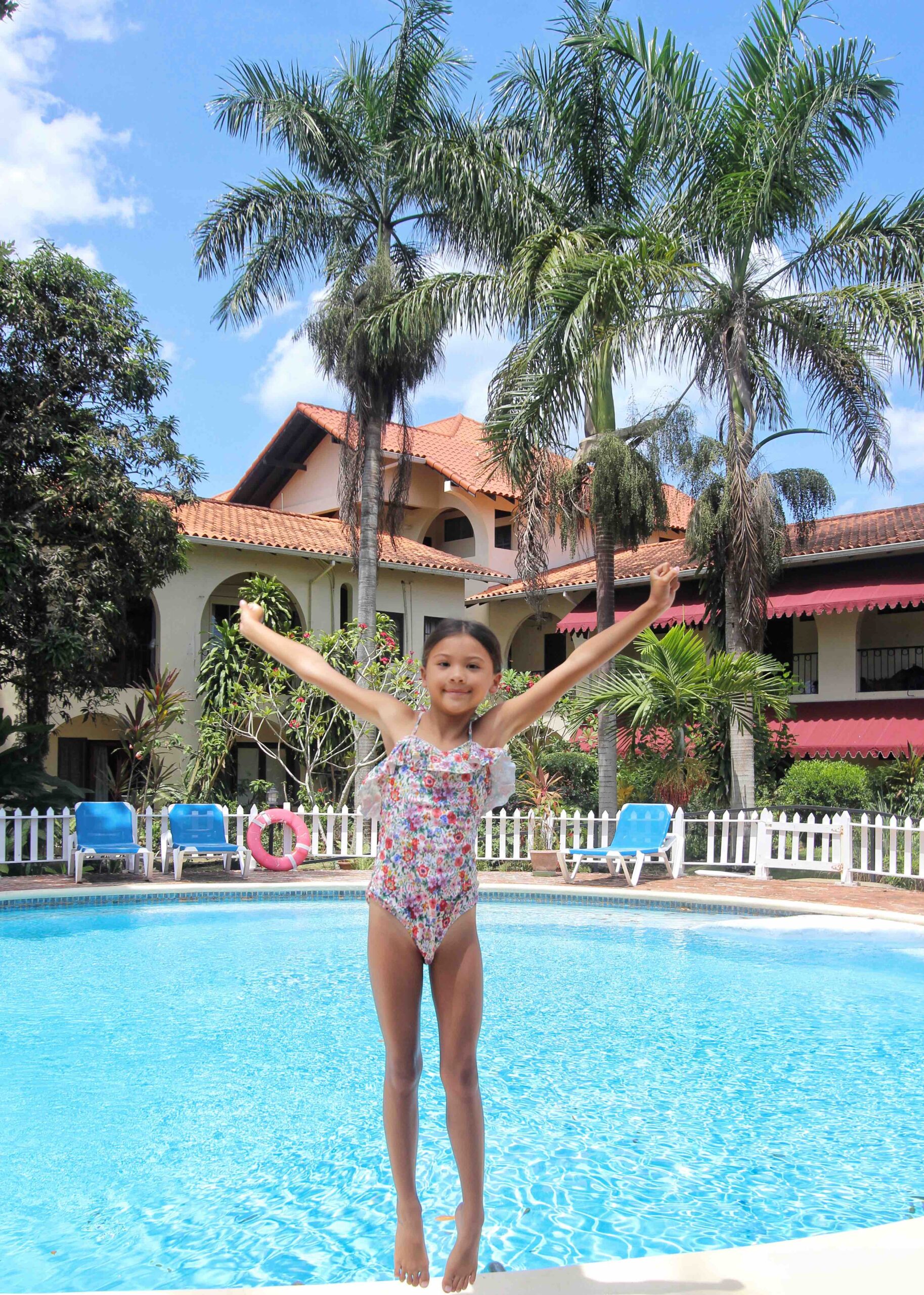 The Pool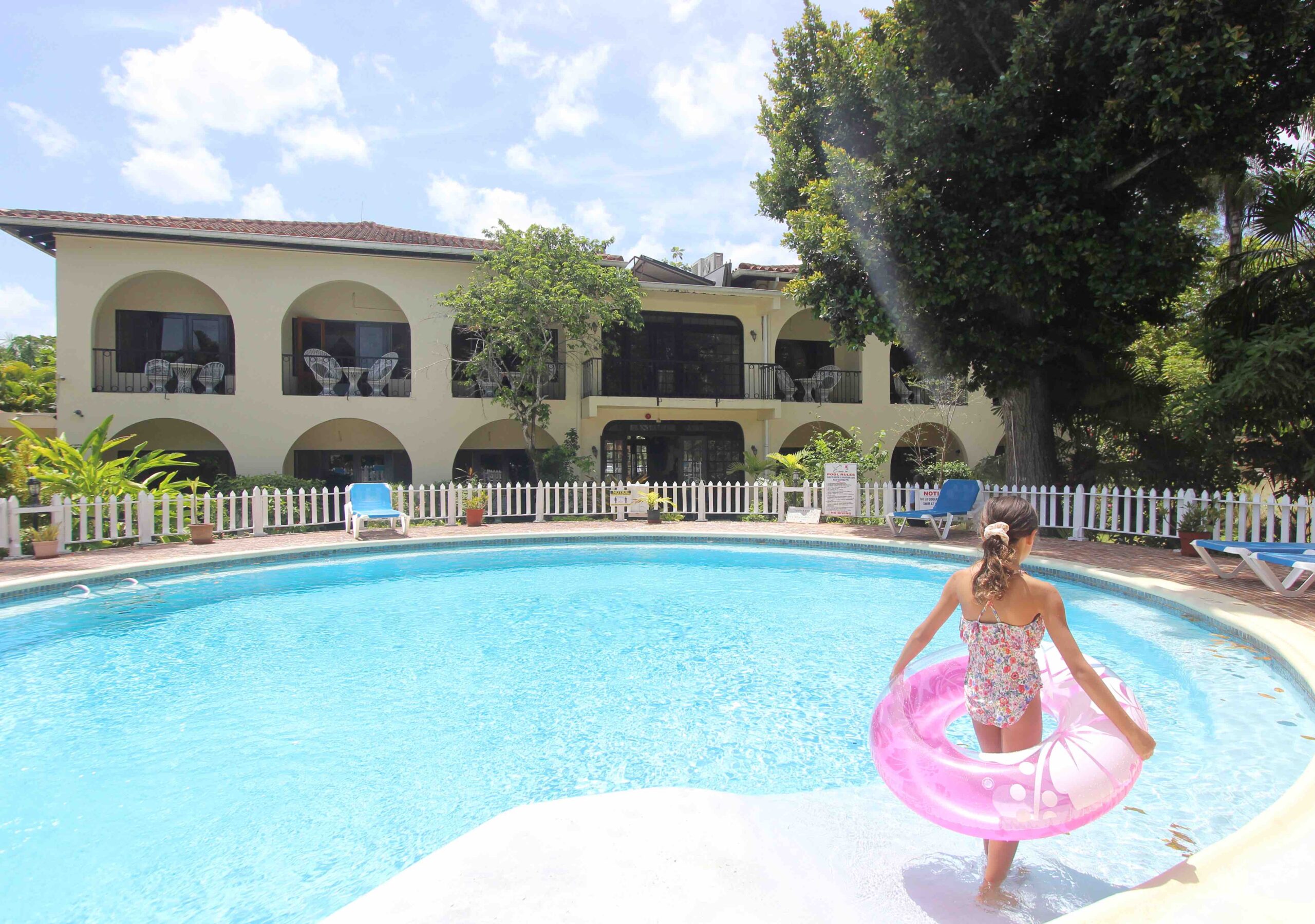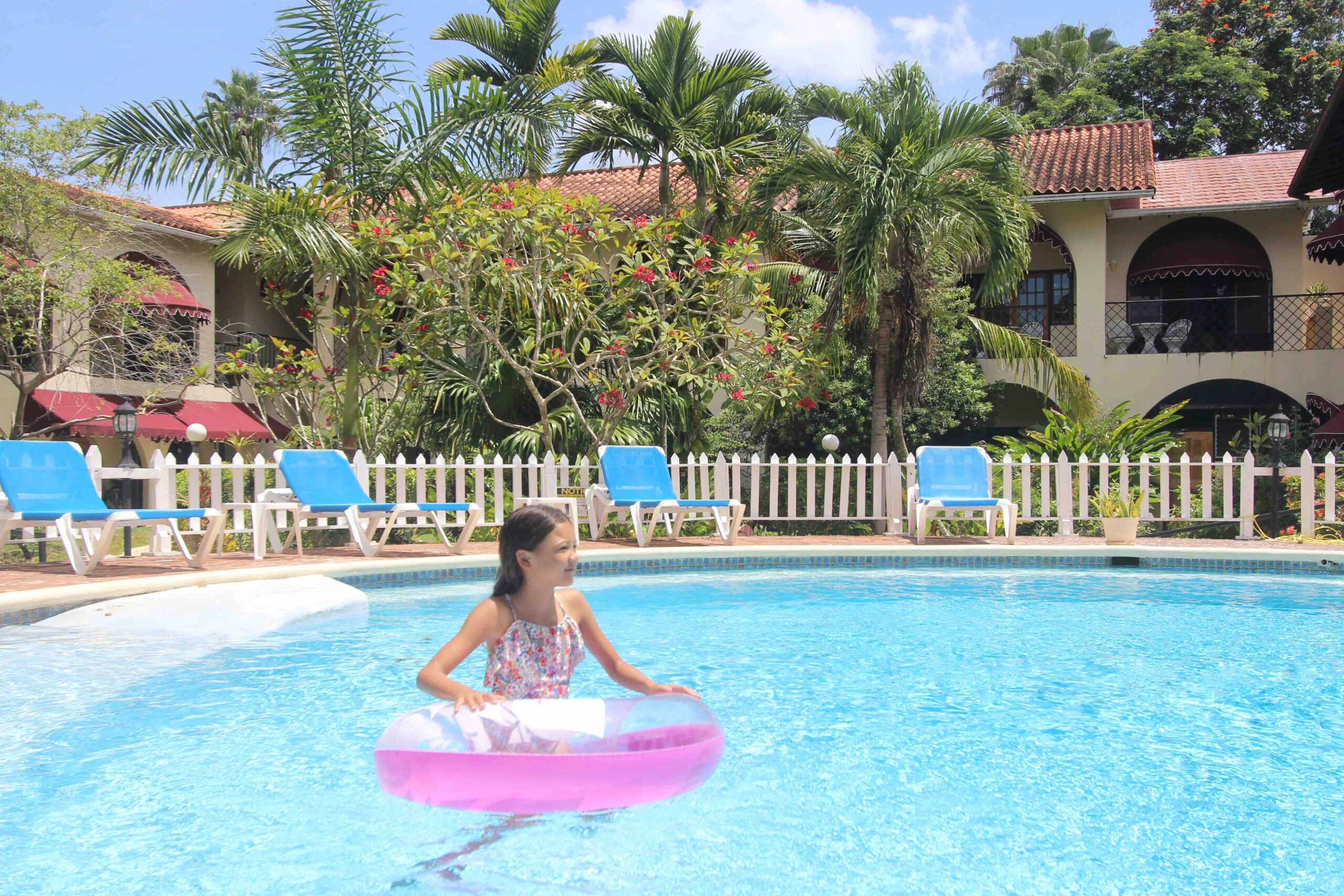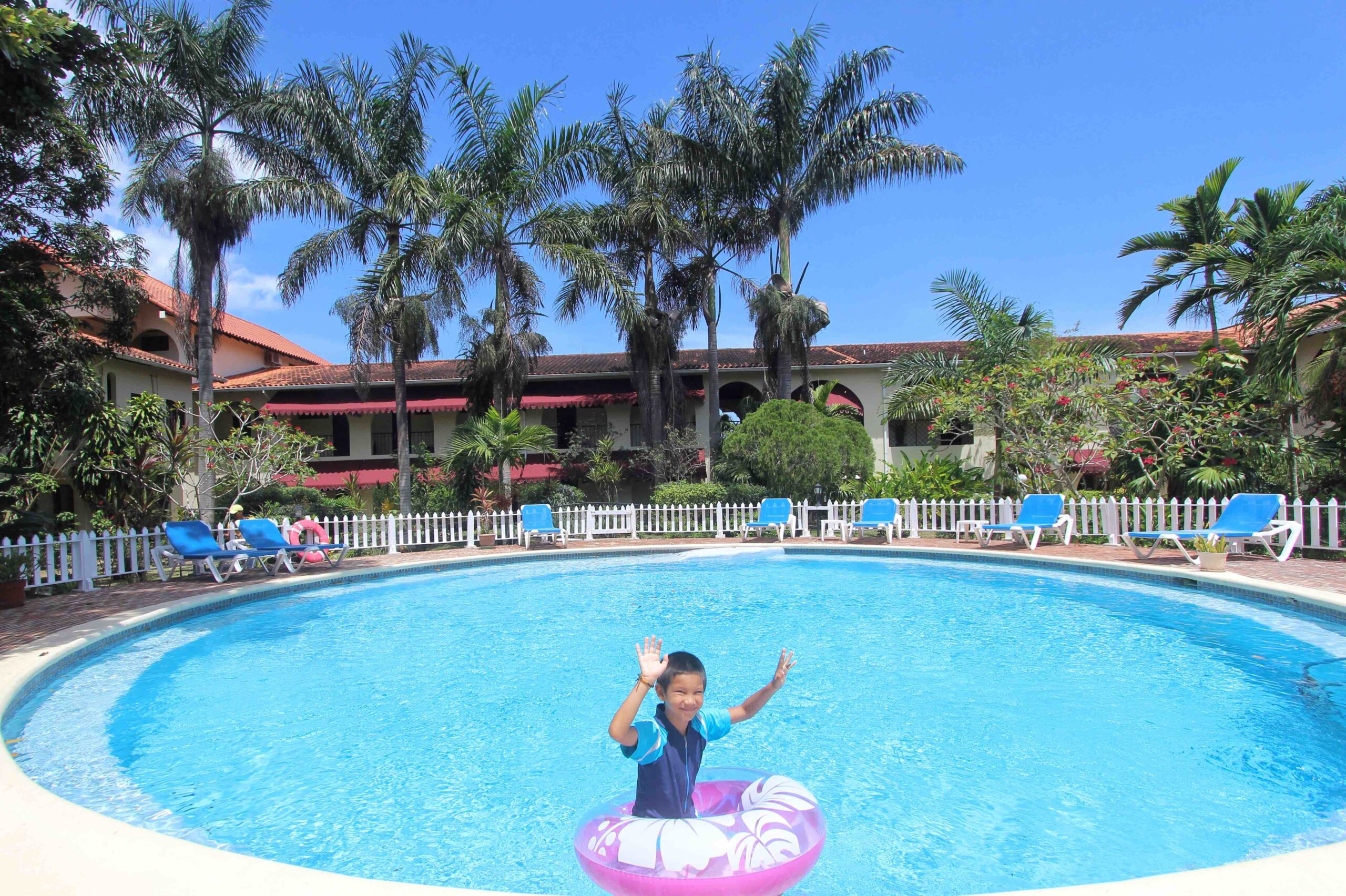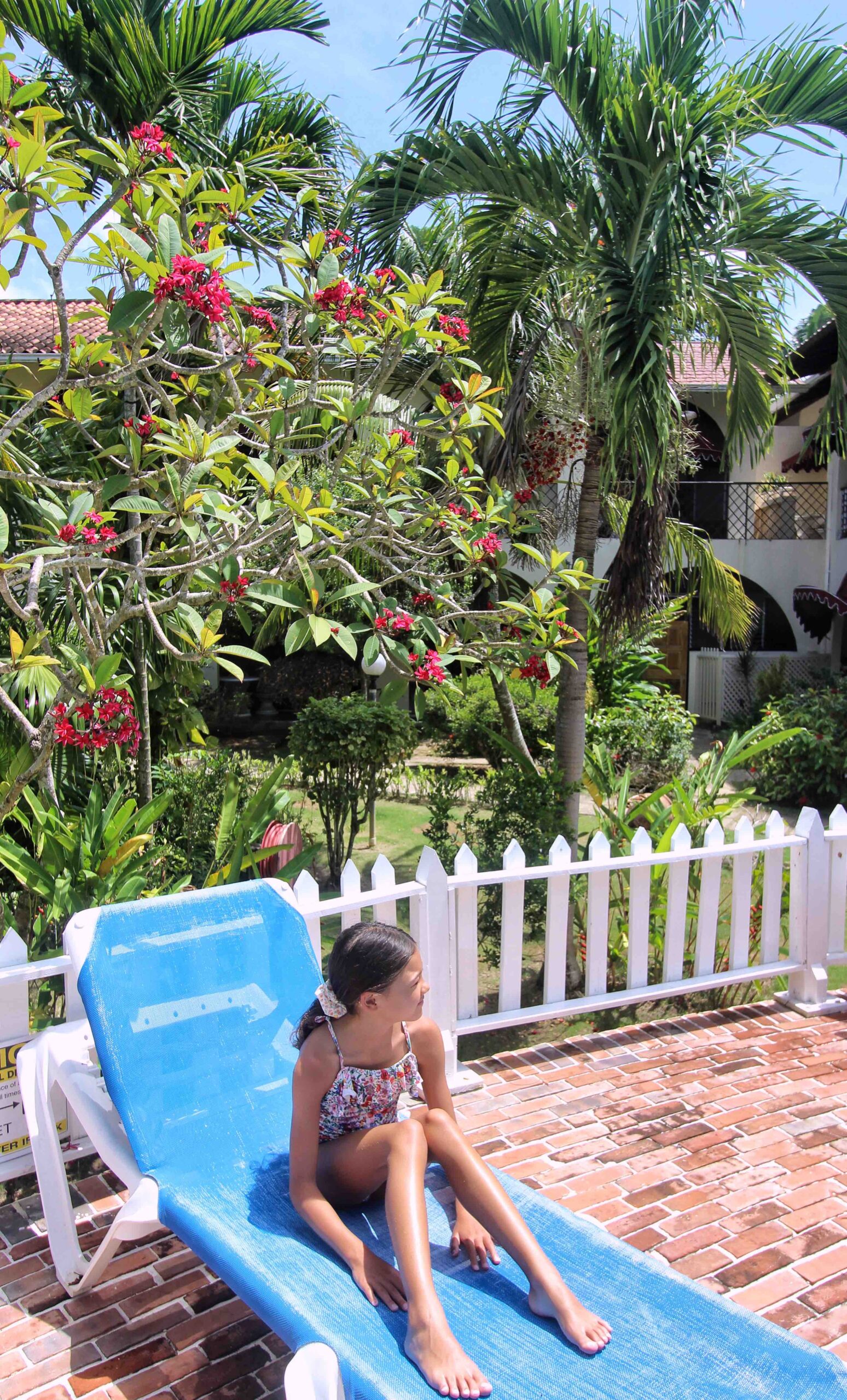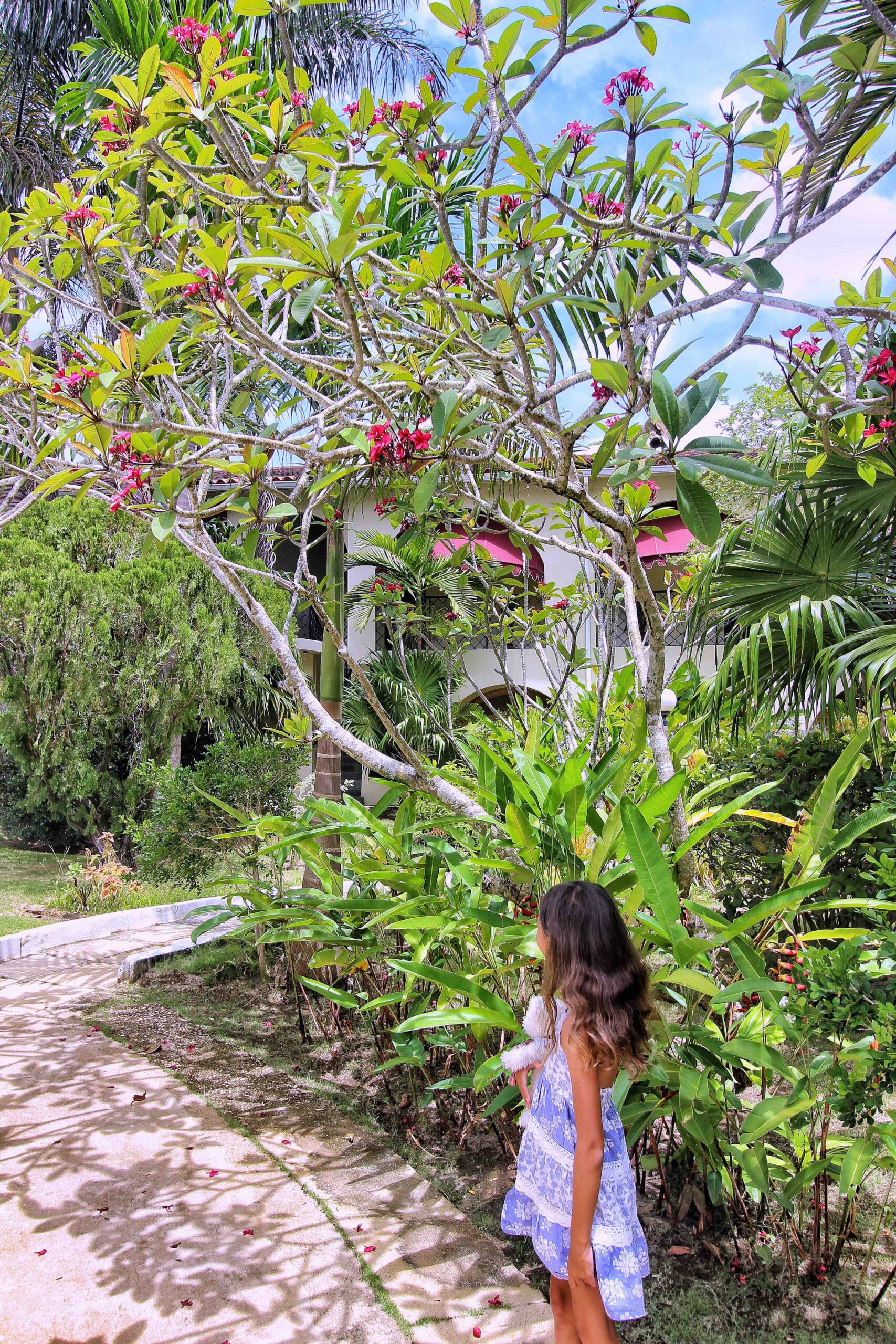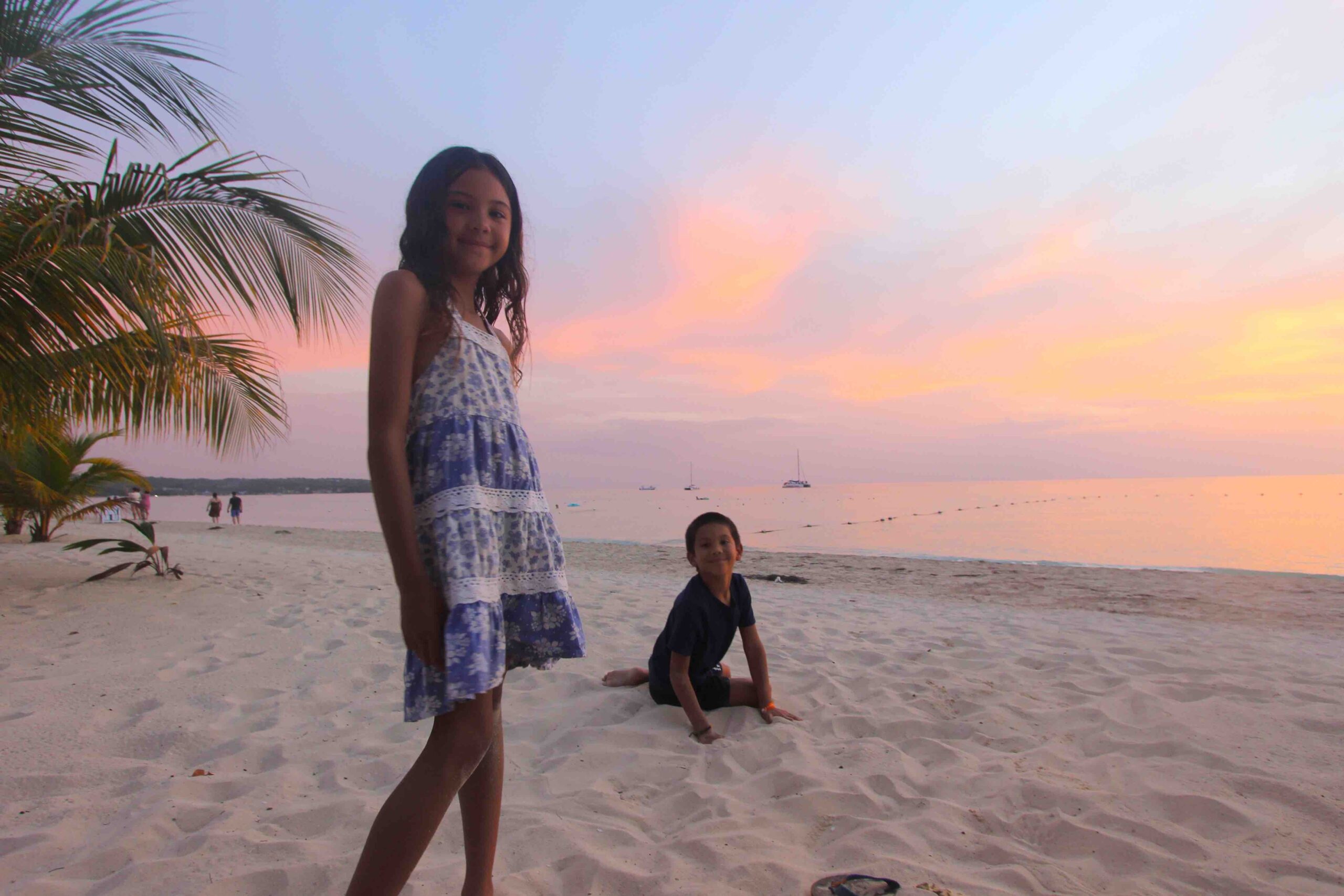 Sunset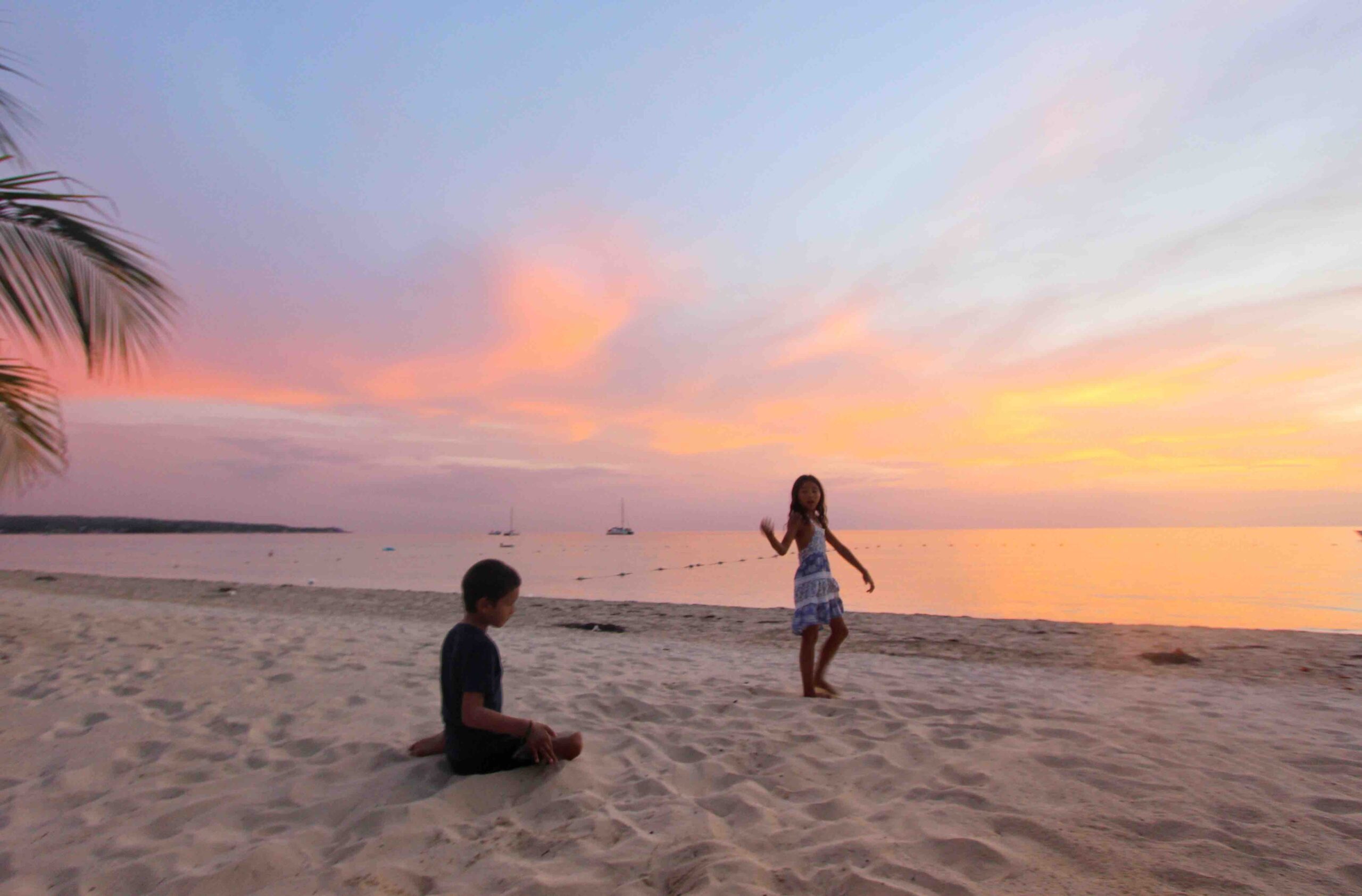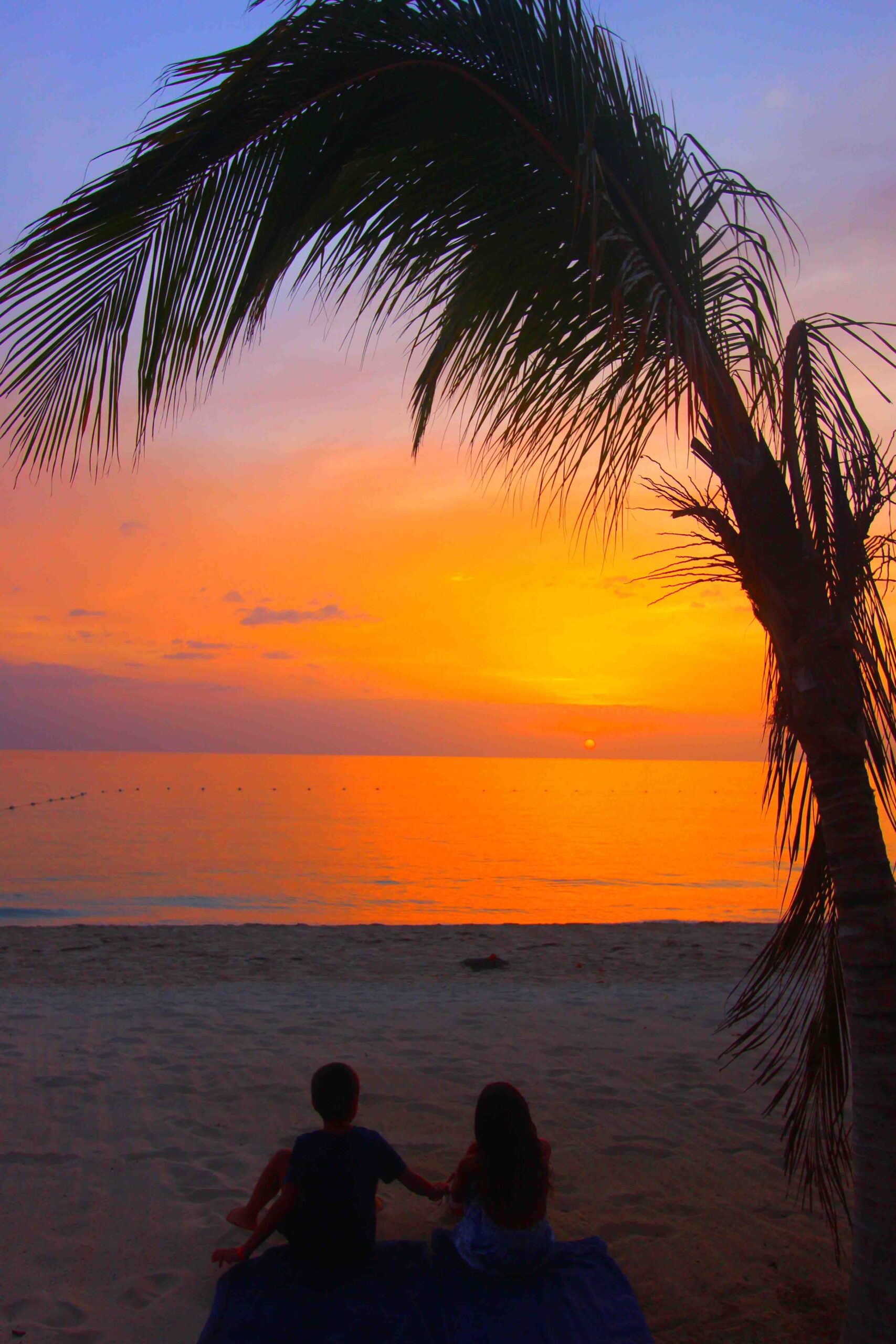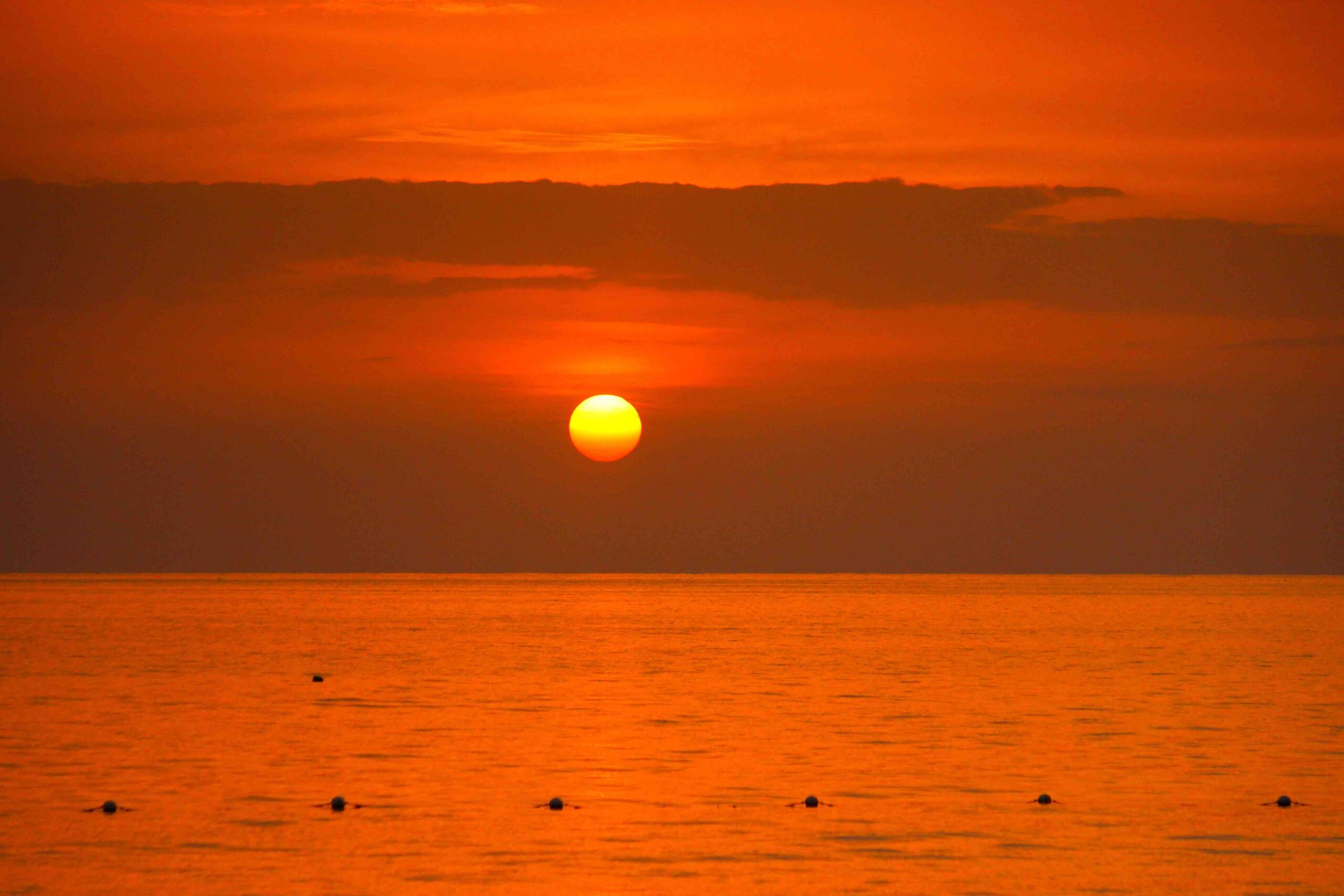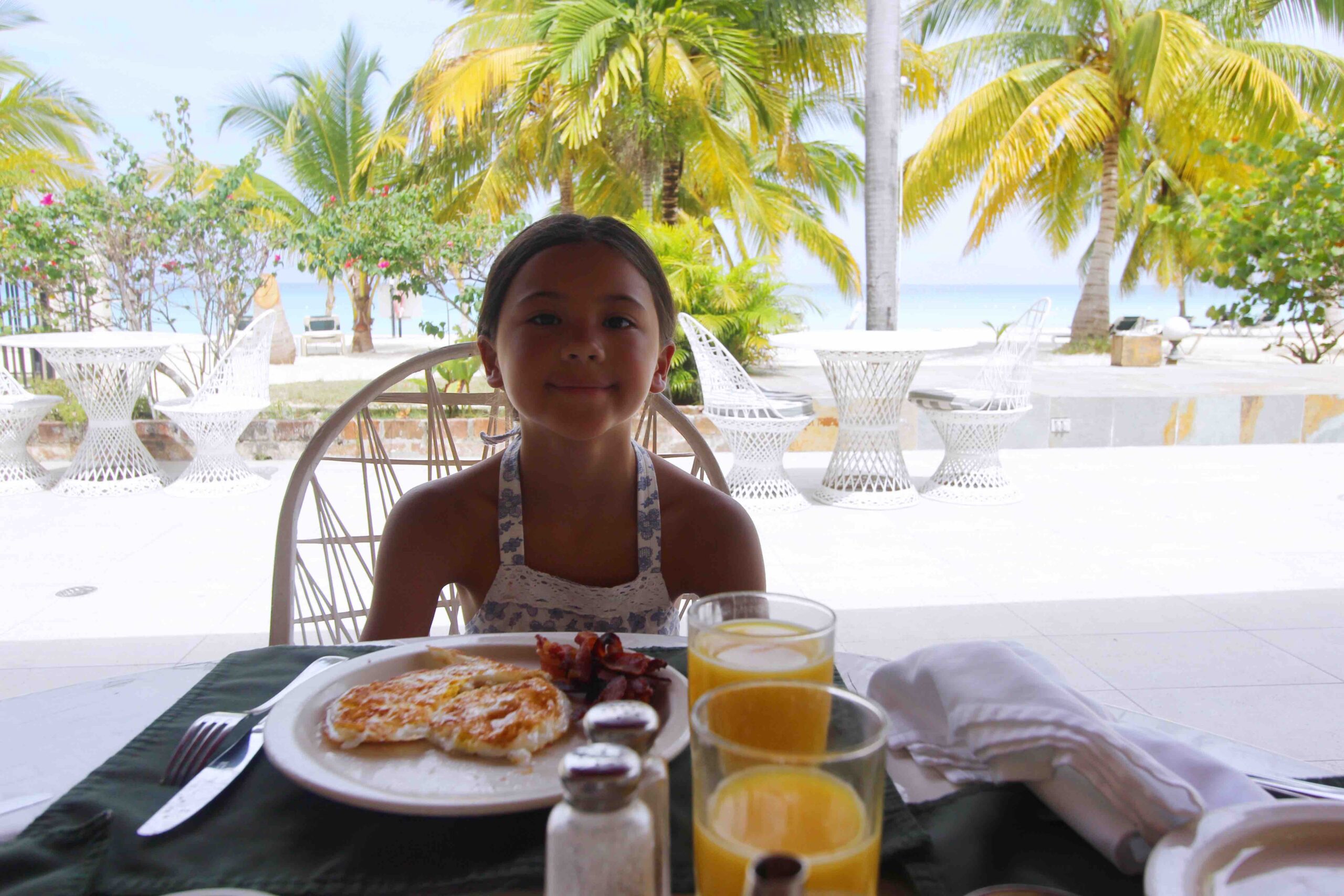 Breakfast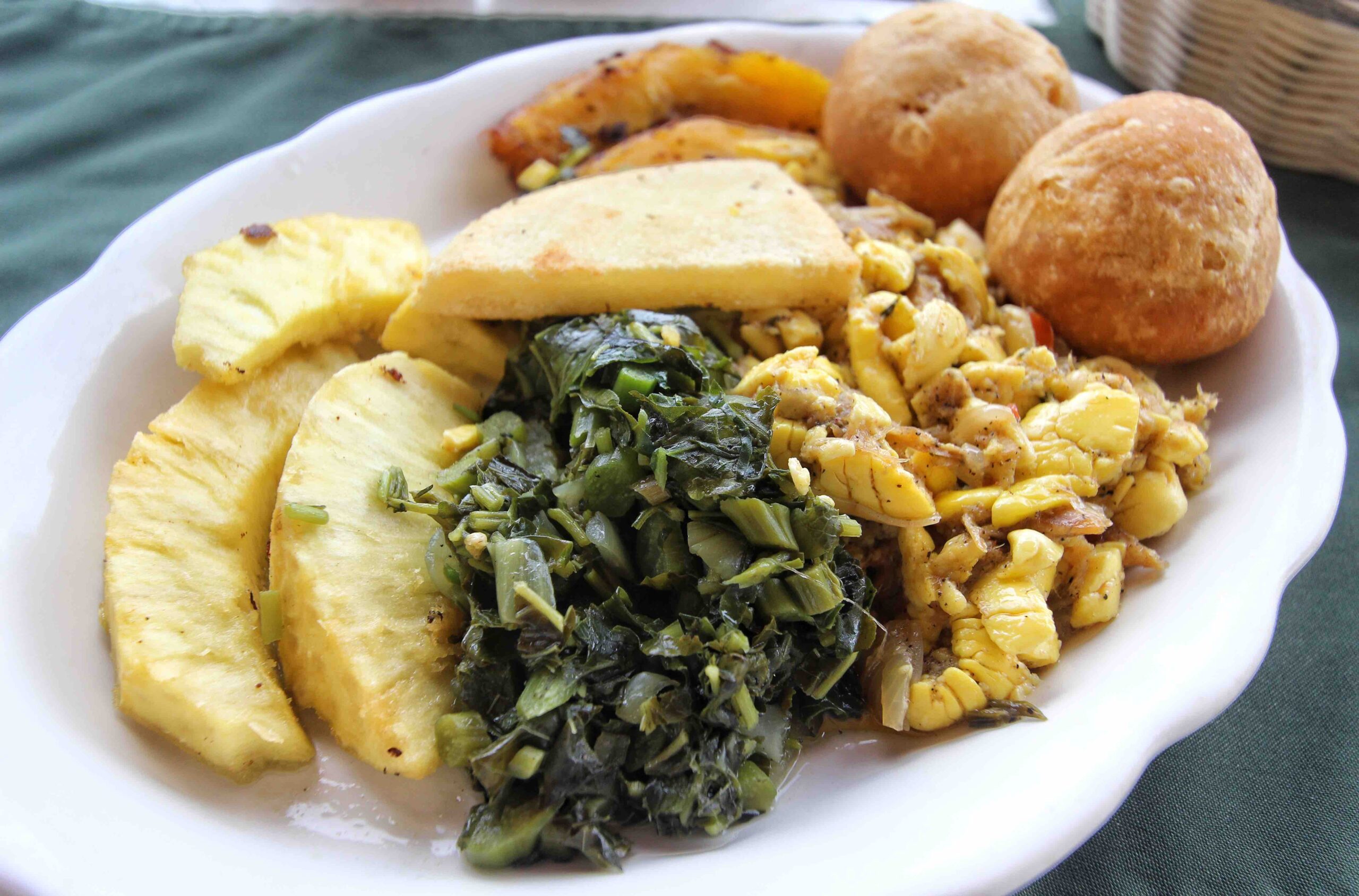 Jamaican Breakfast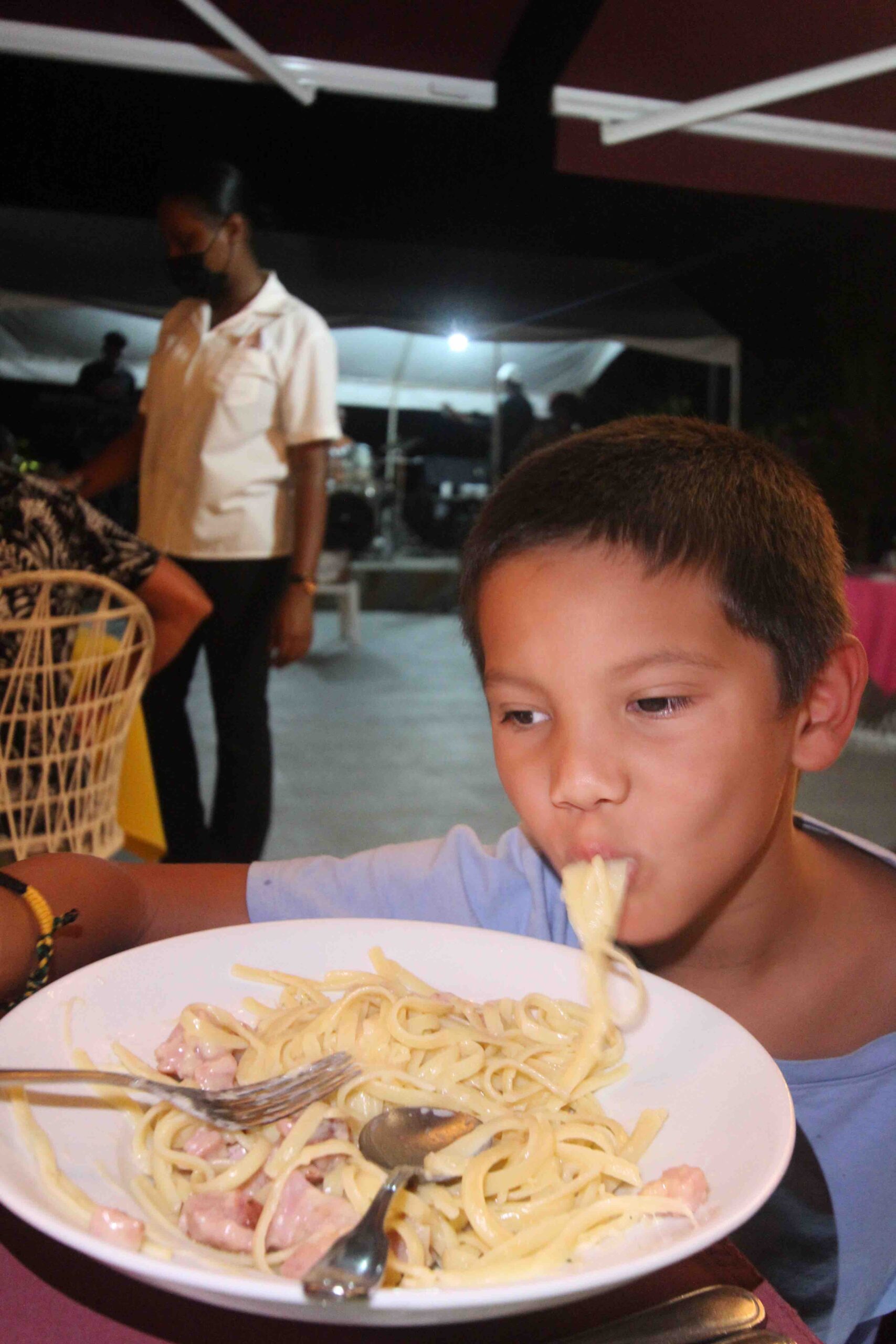 Dinner at Le Vendome Restaurant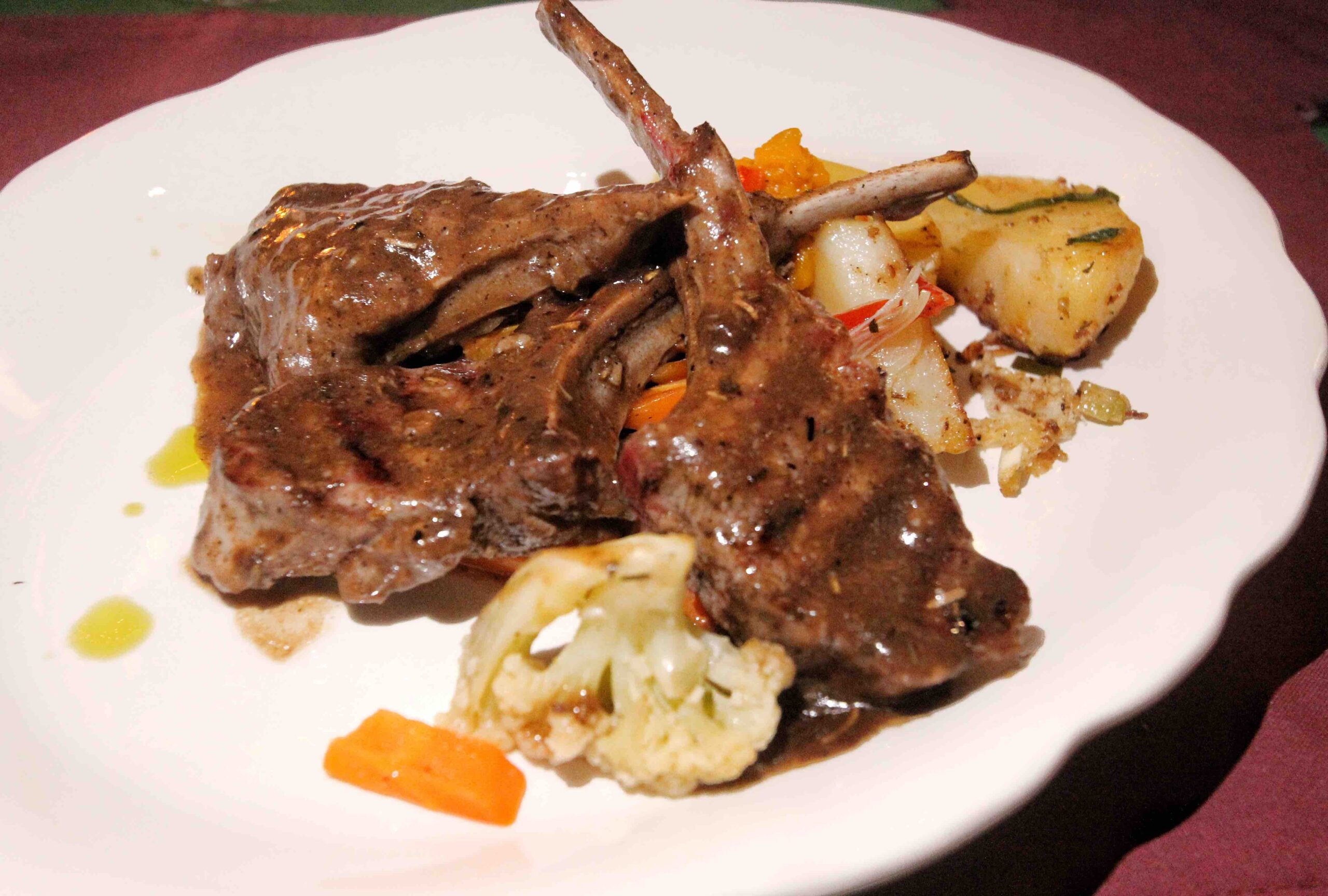 See our full feature on Le Vendome Restaurant HERE
Breakfast on our terrace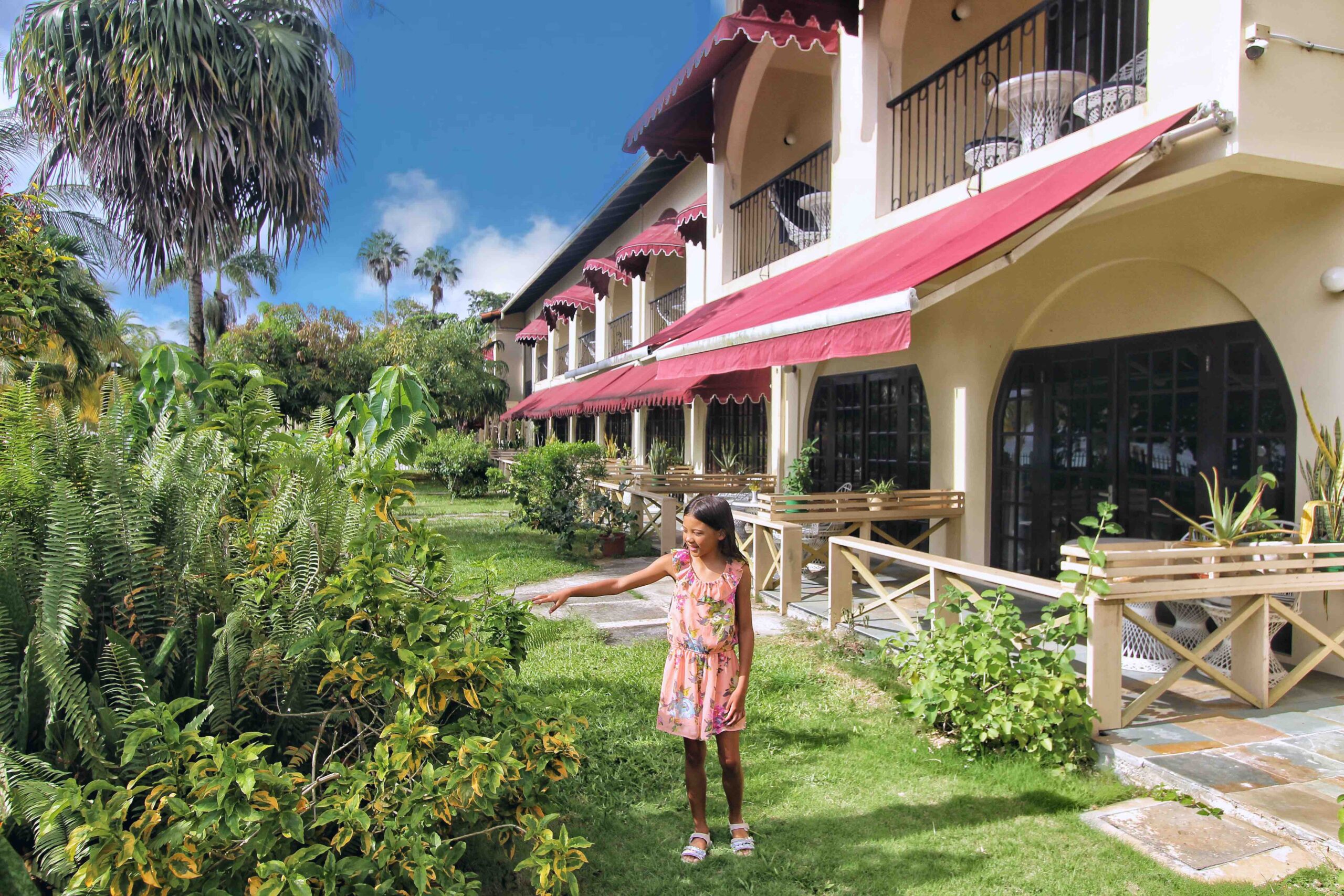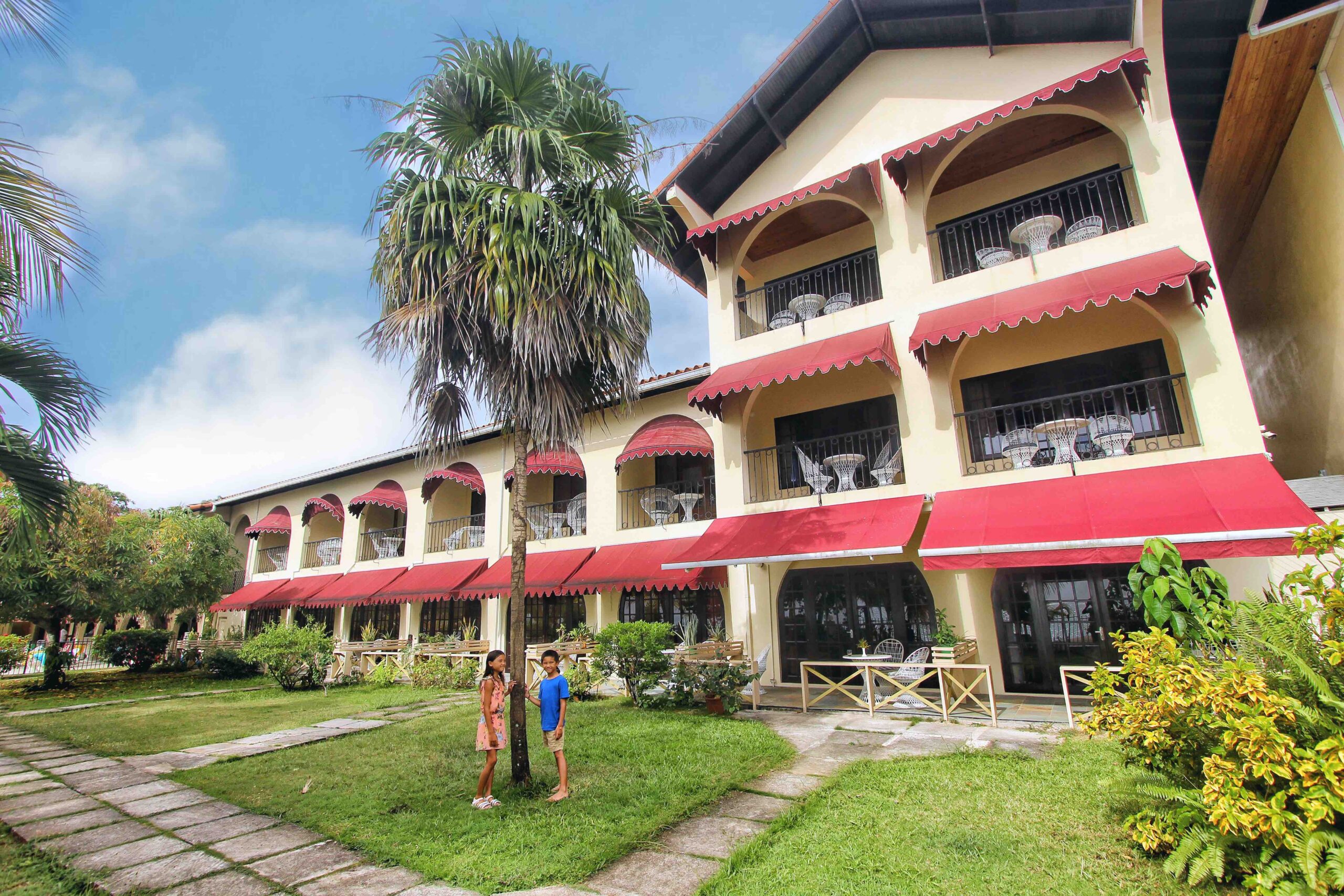 Nestled at the heart of the idyllic 7 Mile Beach, Charela Inn is a welcoming and beautiful family owned boutique hotel perfect for your family beach holiday. We loved the European meets Jamaican decor, comfortable and cozy guest rooms, and friendly service sure to ensure you have a stay to remember. Our room had plenty of space for a family of four with 2 double beds and a sofa bed, a decadent jacuzzi bath, and a breezy private patio just steps from the white sand beach. We loved the private beach facilities including sun loungers beneath the palms and helpful staff who are eager to serve cocktails and snacks whenever your craving hits. The majestic clear turquoise waters are calm enough for young swimmers and you'll find plenty of local vendors and authentic food along the long stretch of sand. When our children wanted a splash in the swimming pool we headed toward's the hotel's private grounds which boasted a beautiful garden and tranquil pool ideal for a quiet afternoon.
Their restaurant Le Vendome was a huge highlight of our stay. We thoroughly enjoyed leisurely breakfasts on the sunny patio, room service brought straight to our patio each lunch, and the mouthwatering dinner service each evening. On Thursdays and Saturdays the hotel hosts live music evenings where you can enjoy jazz infused tunes while delving into delicious fare and tropical cocktails. We were also impressed by their in house pastry kitchen serving authentic croissants and the extensive wine cellar fit for any celebratory meal.
If you're craving a true slice of Jamaica in a picture perfect setting we highly recommend Charela Inn. They offer a tempting antidote to impersonal resorts and have truly put thought and detail into every aspect of the property and service to ensure all guests feel at home. It's the type of hotel you'll return again and again and the staff won't hesitate to remember your name and preference at every visit.
Norman Manley Boulevard Negril
+1 876-957-4277