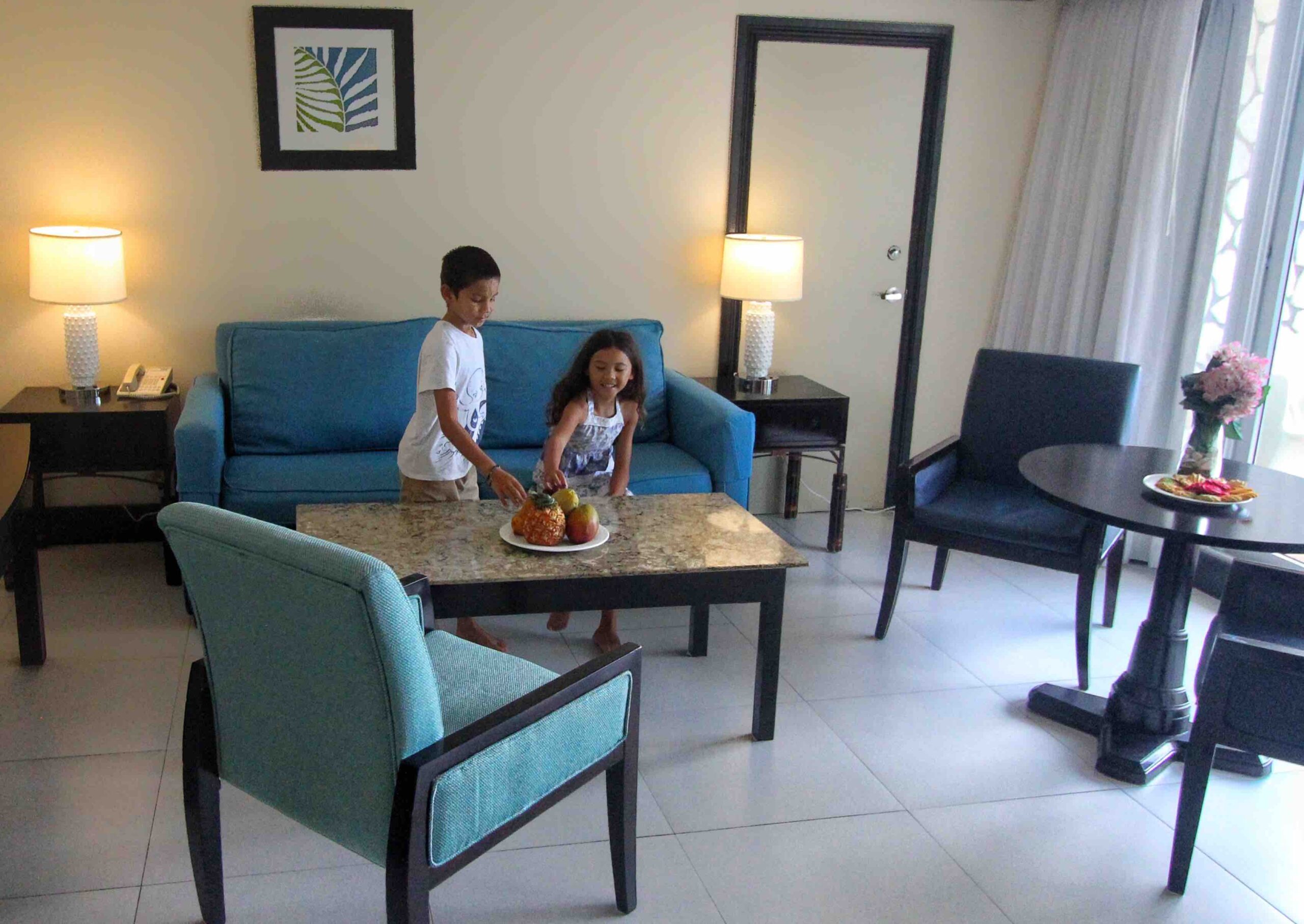 Living Room of our Suite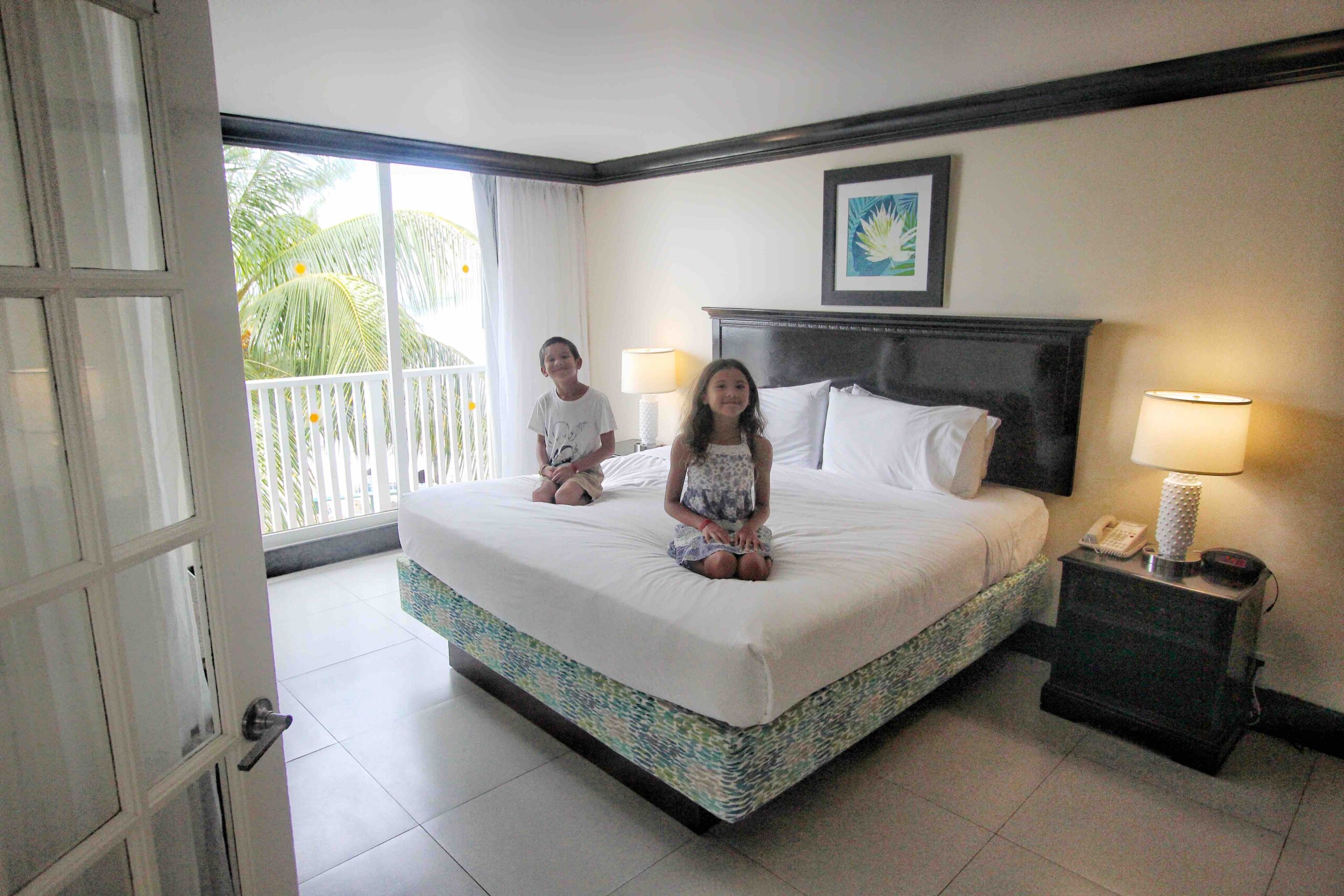 Bedroom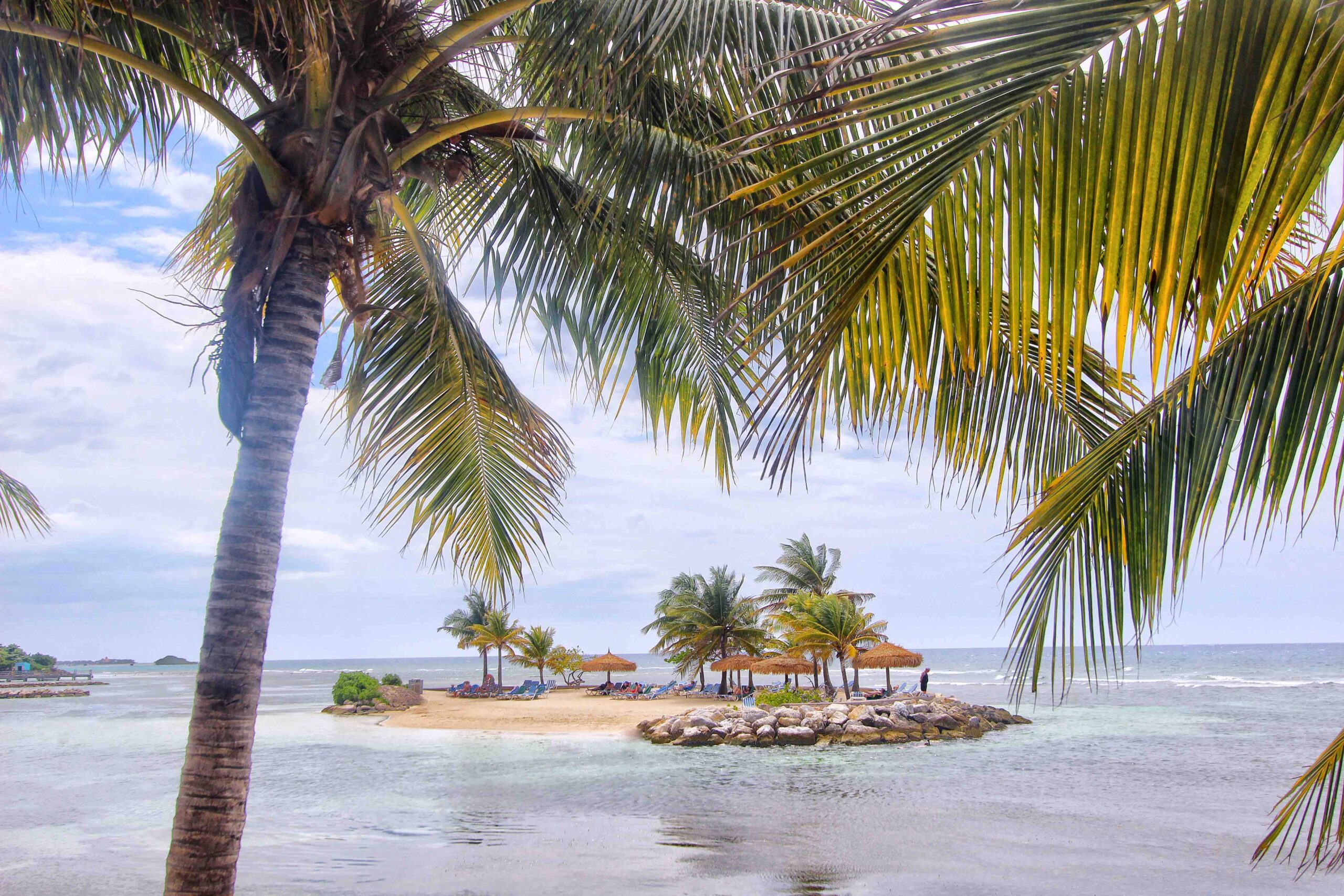 The Island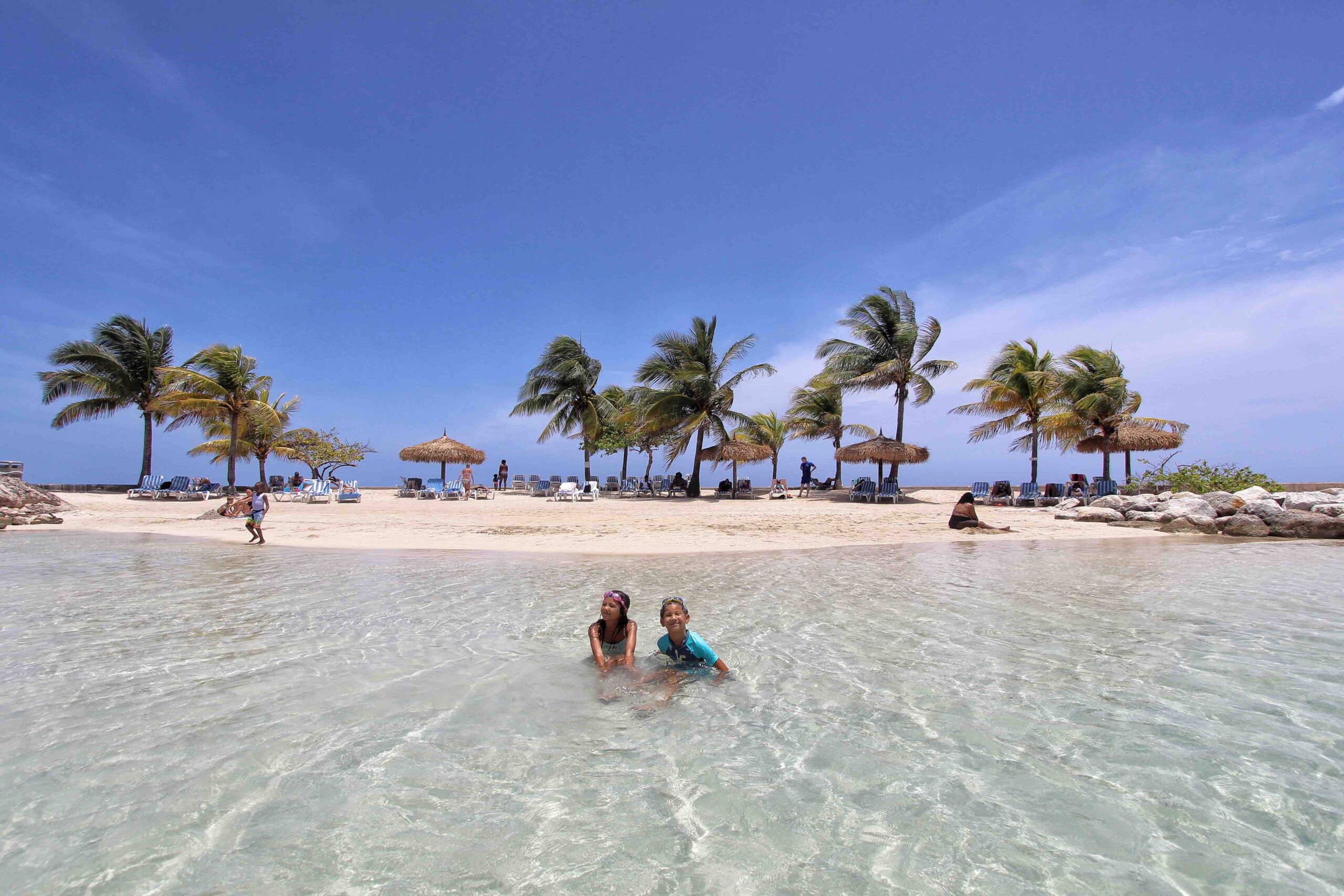 Beach with Crystal Clear Water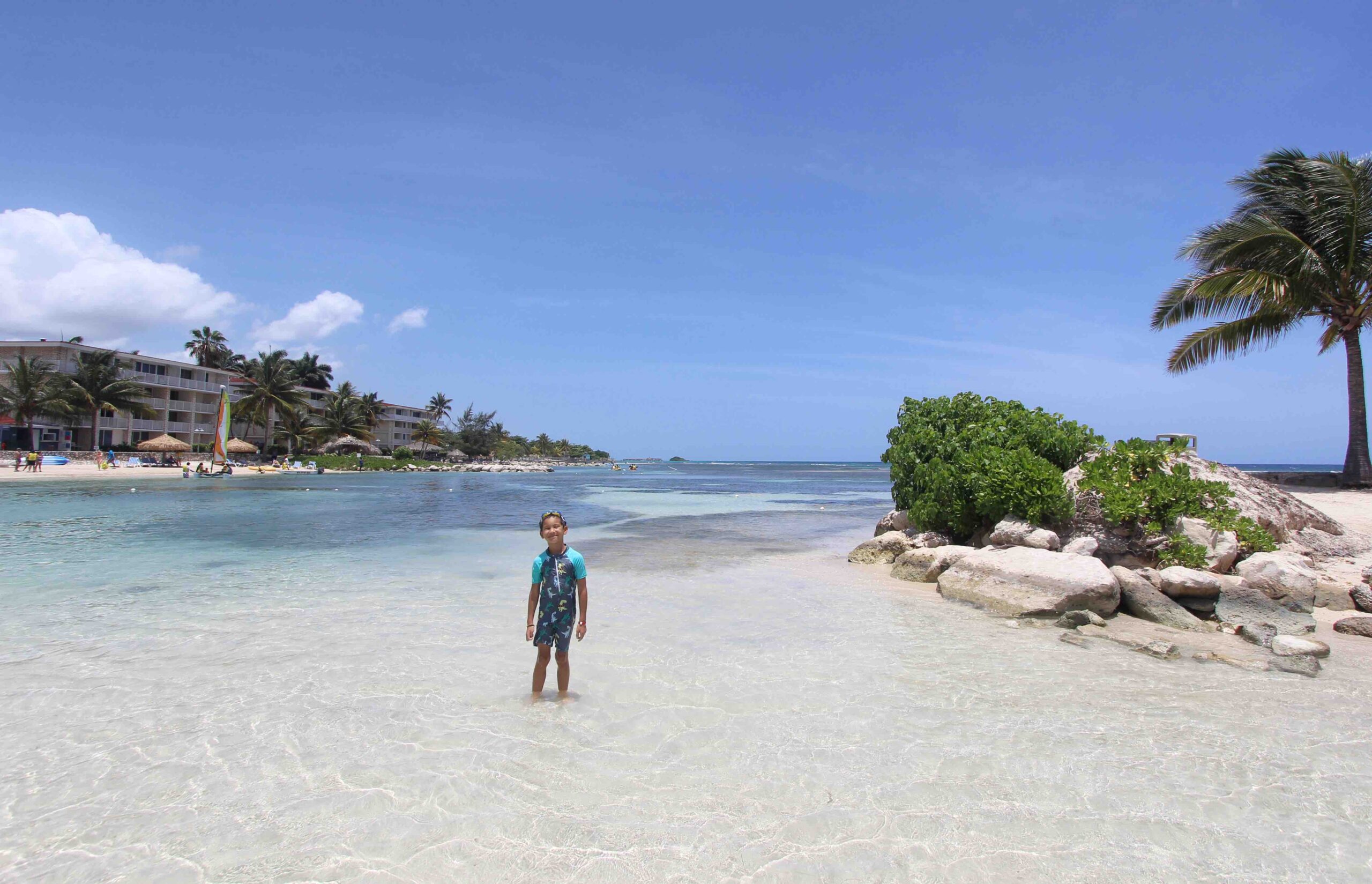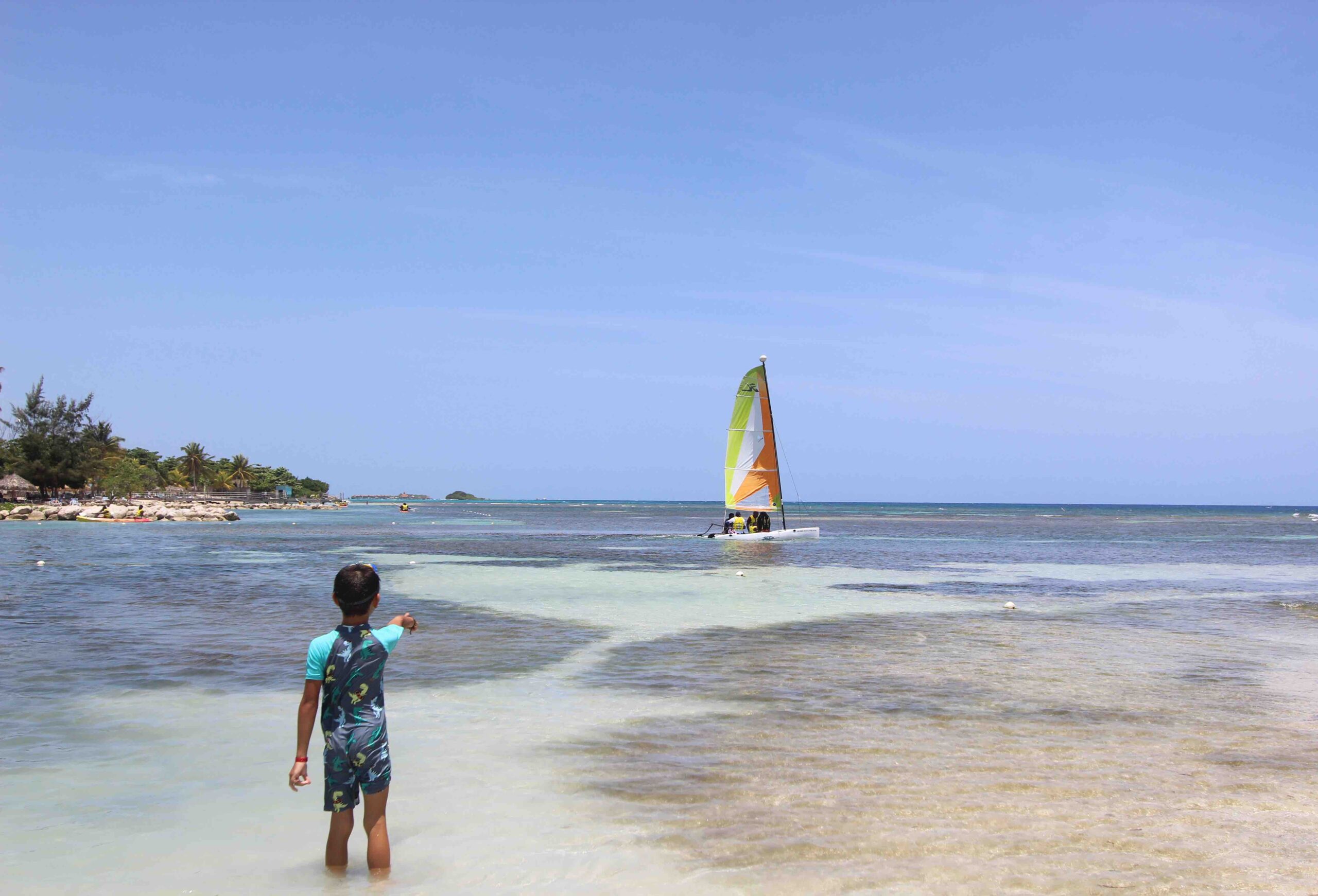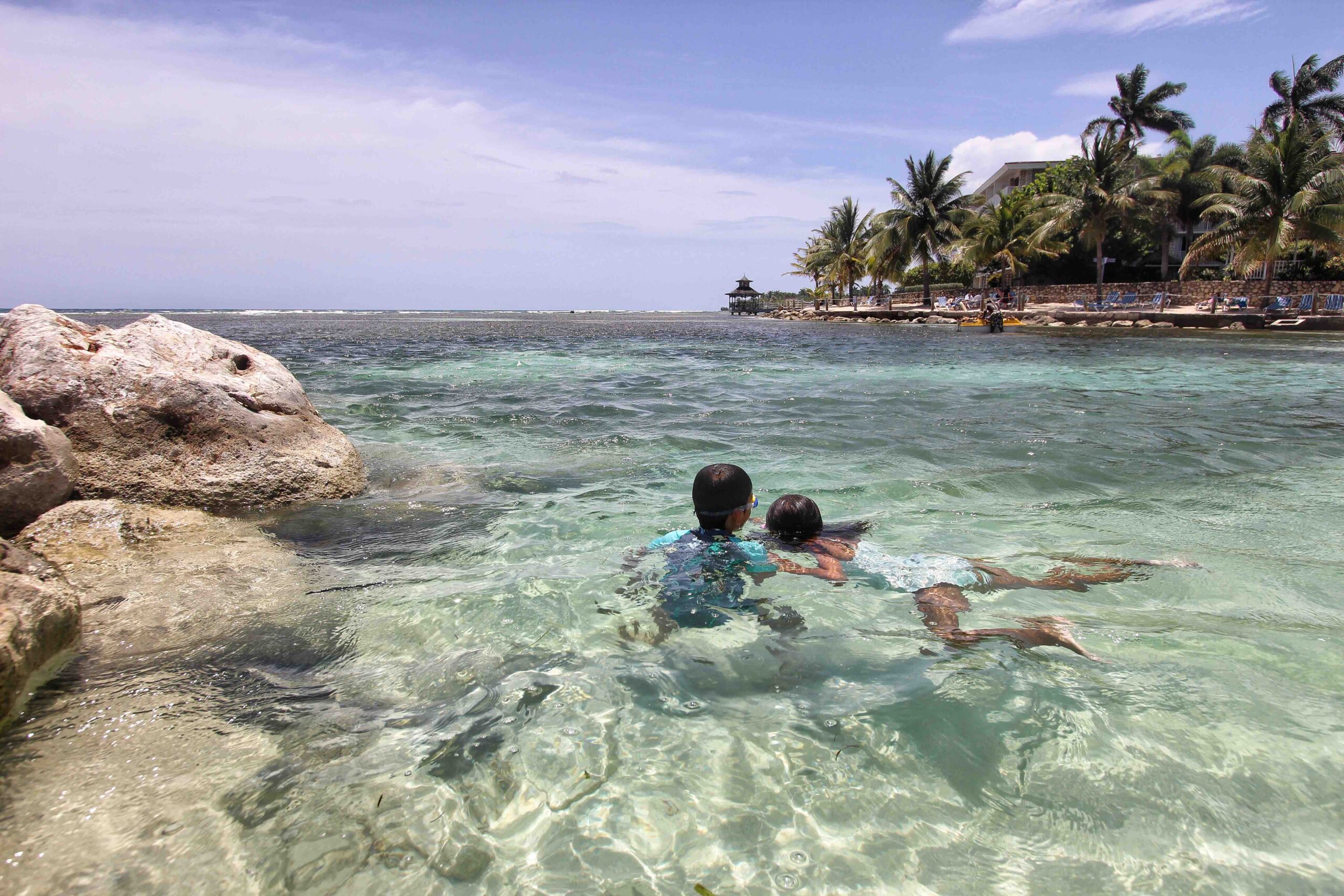 Snorkelling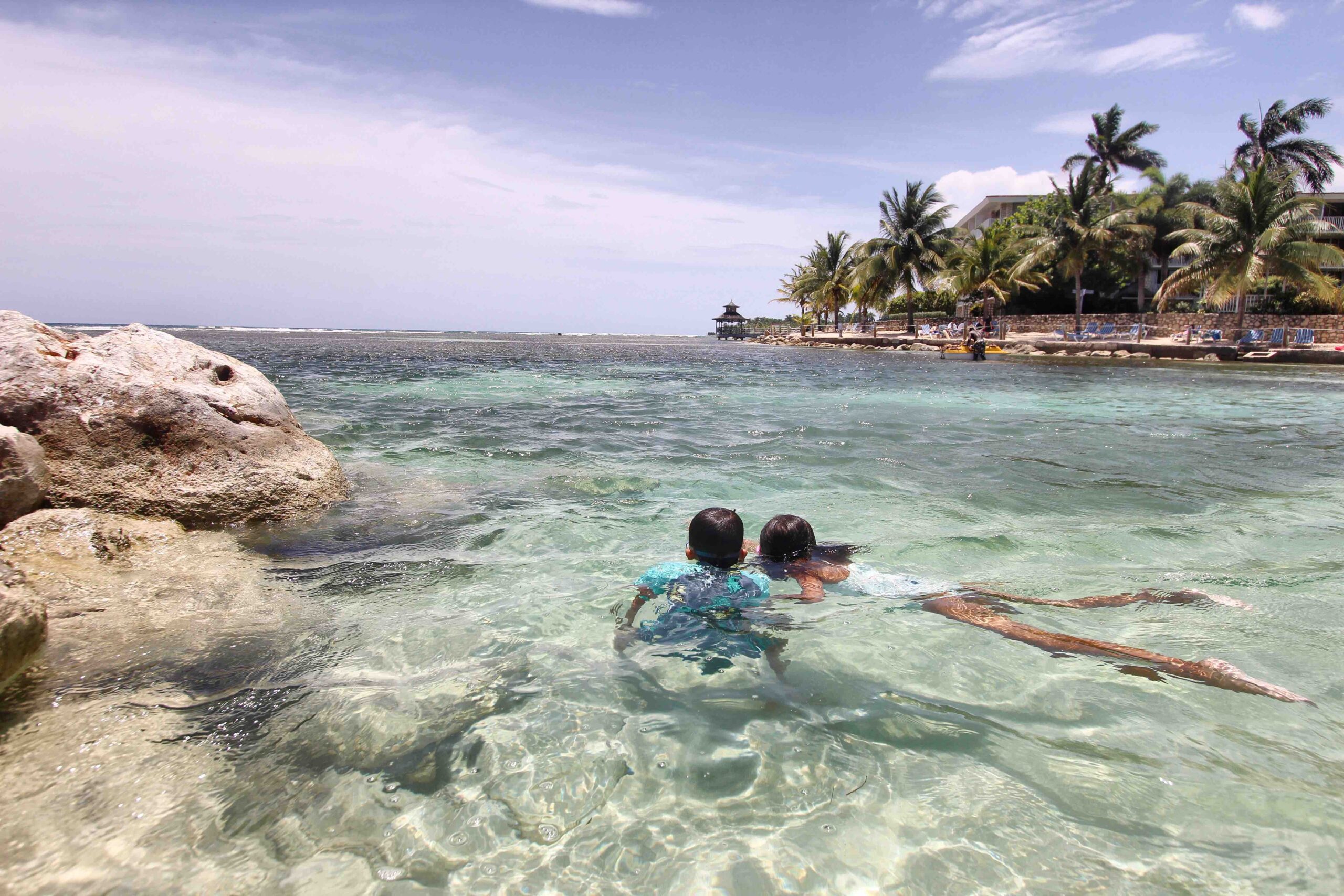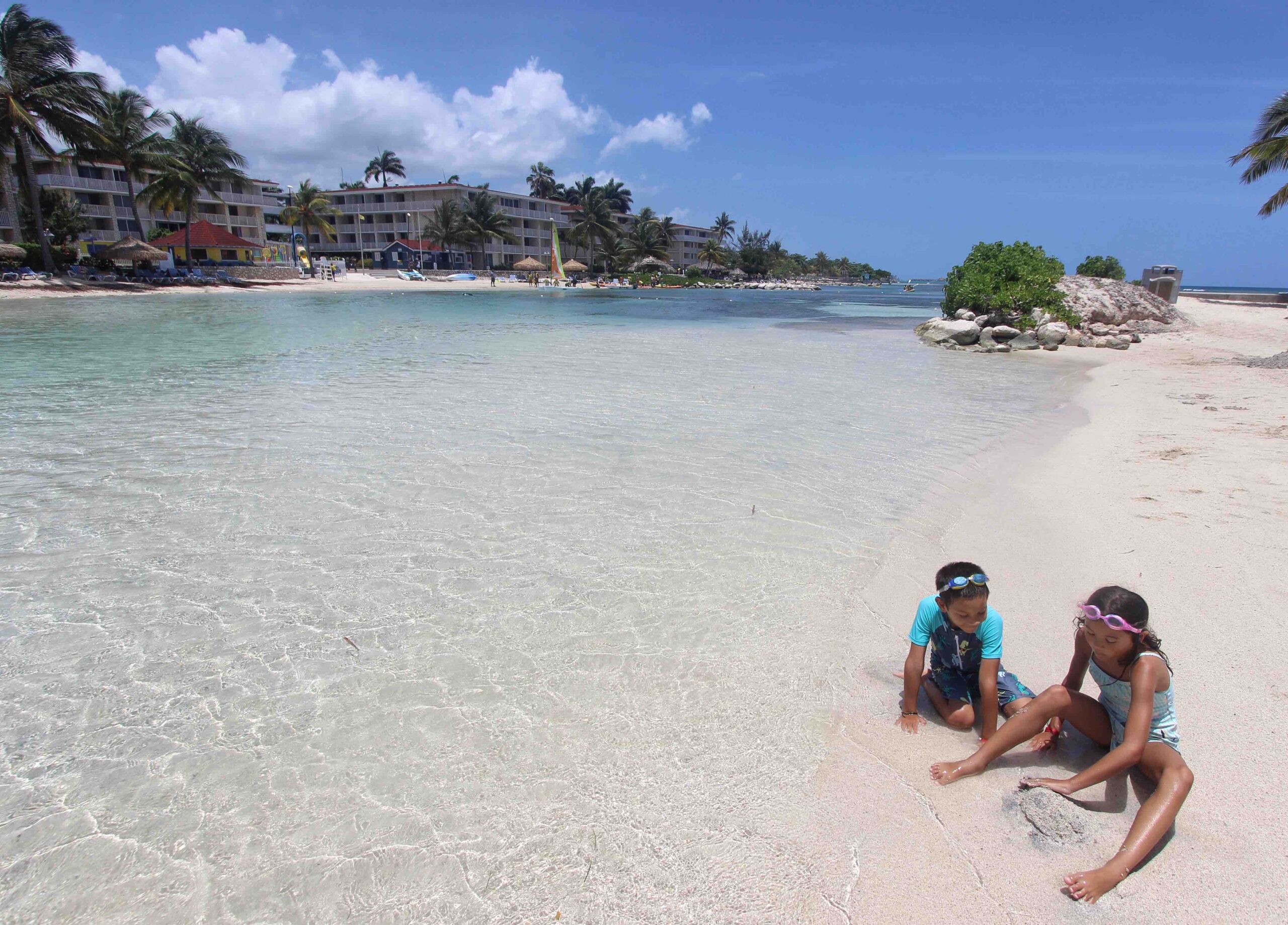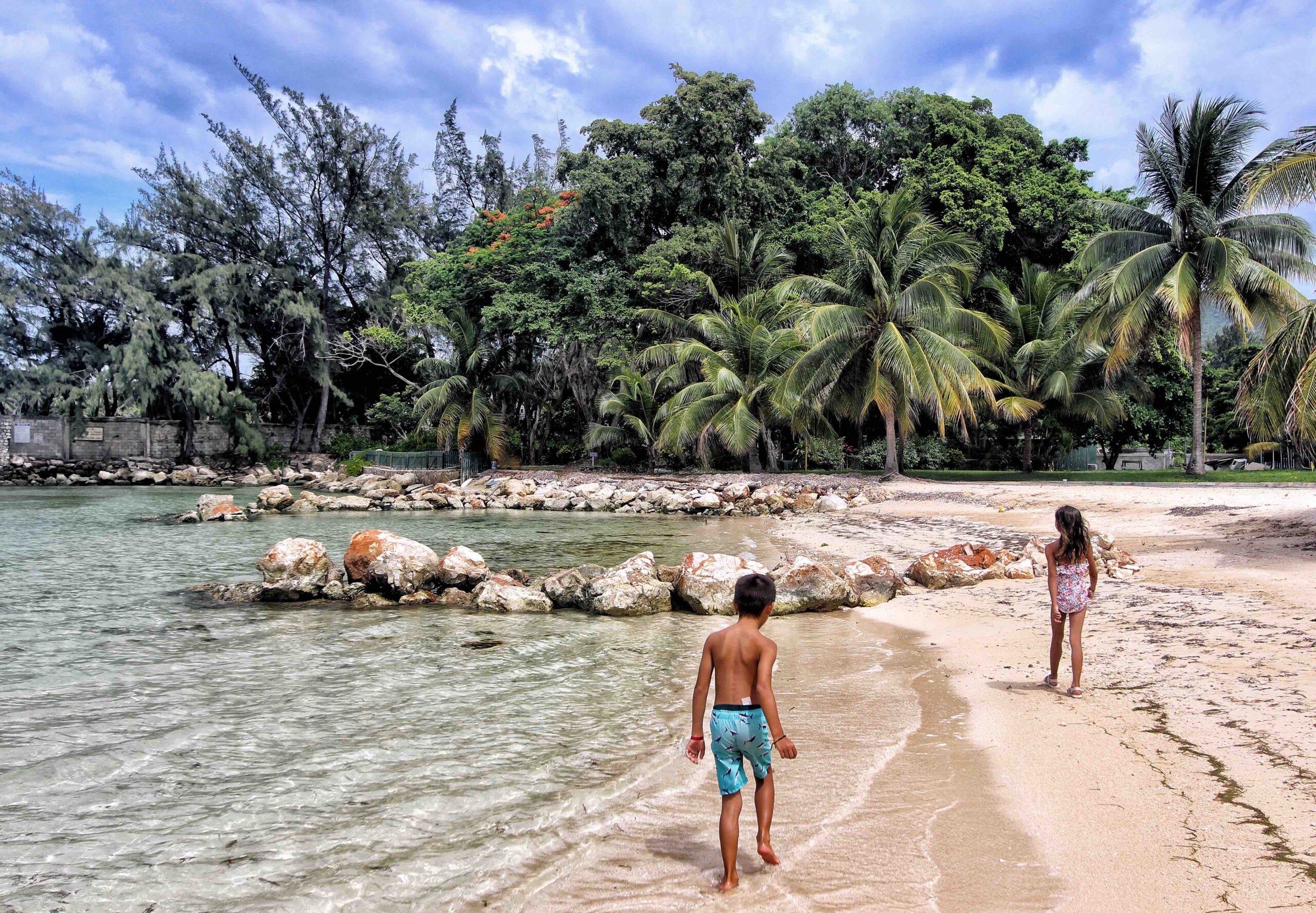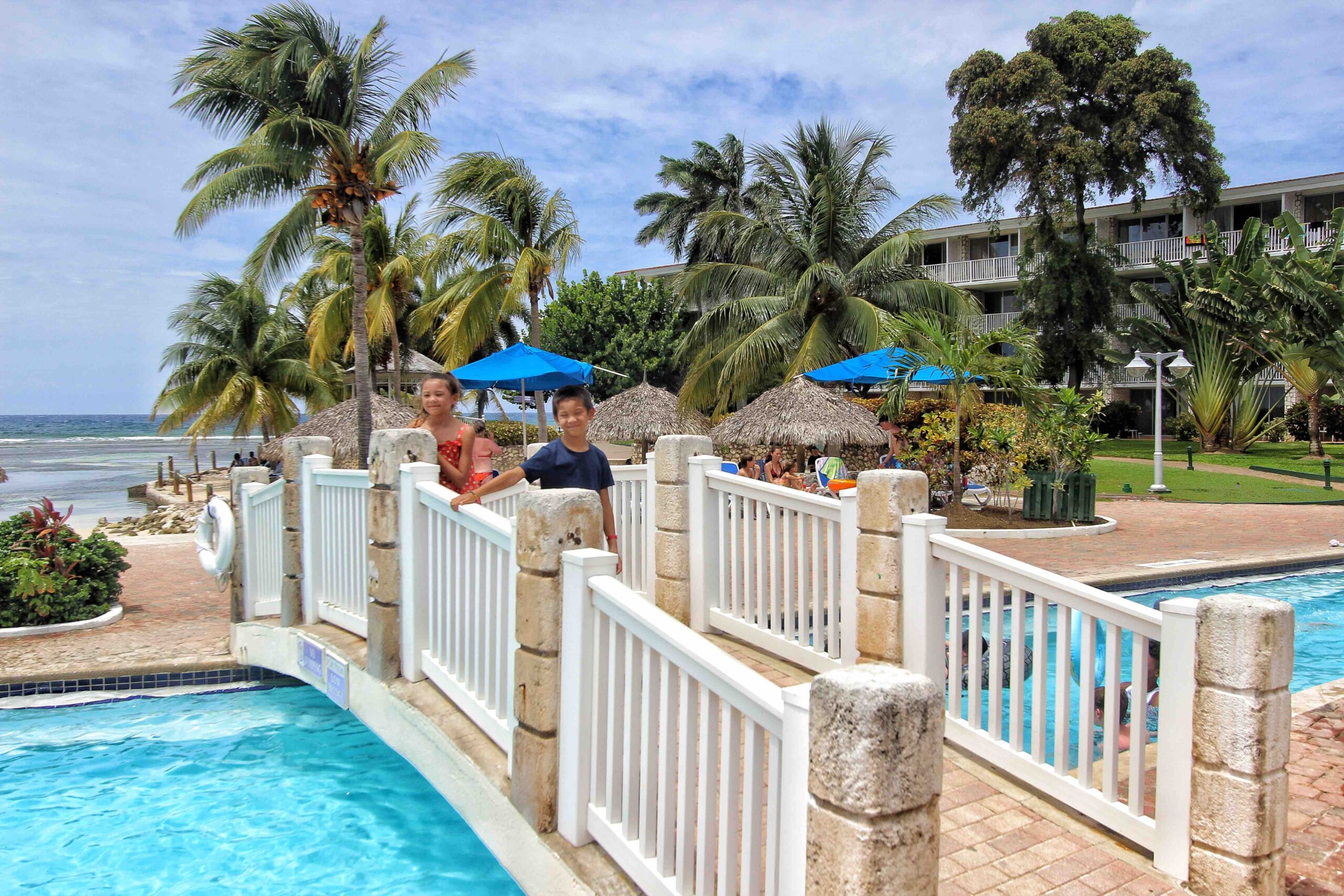 To the pool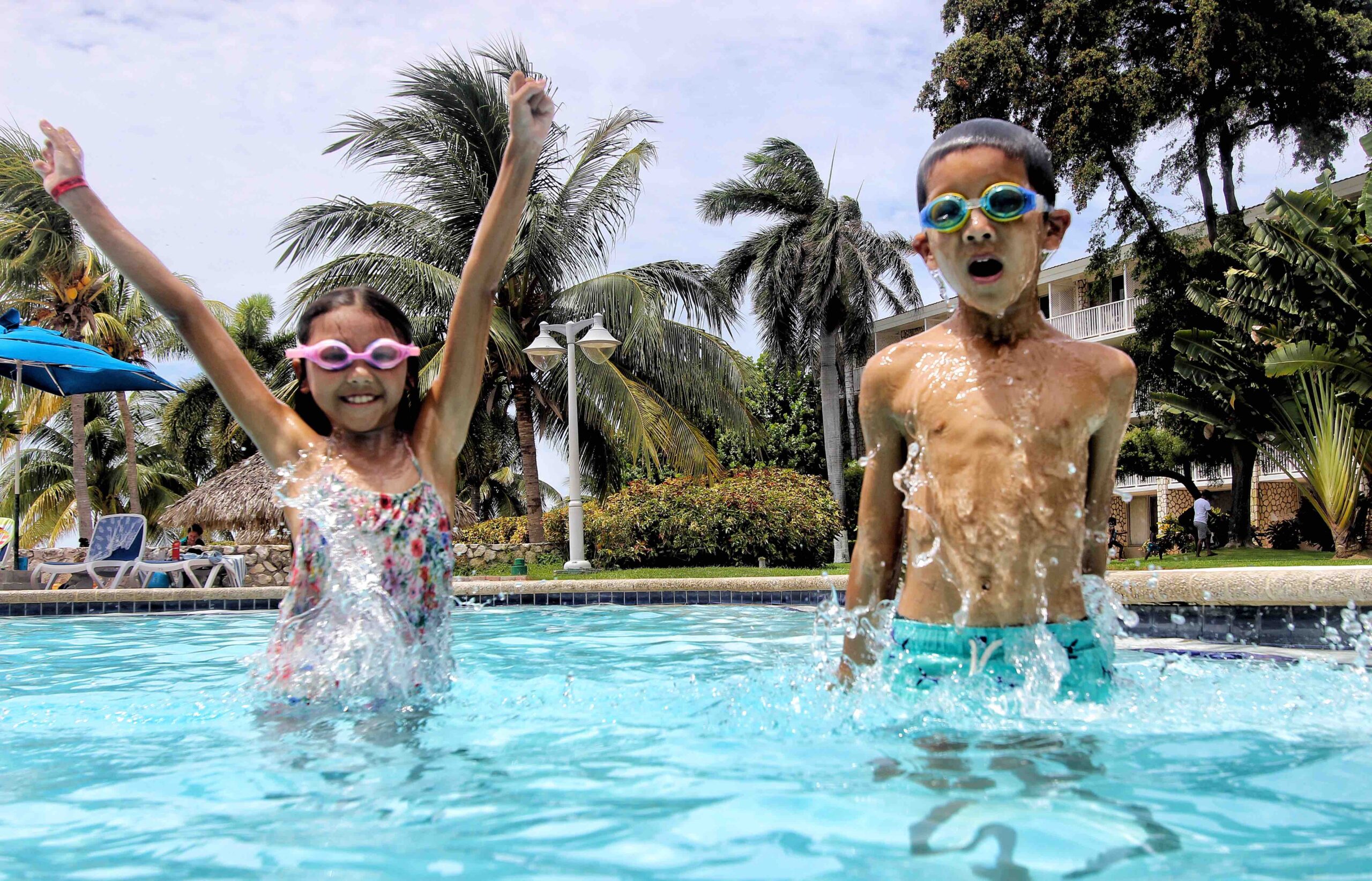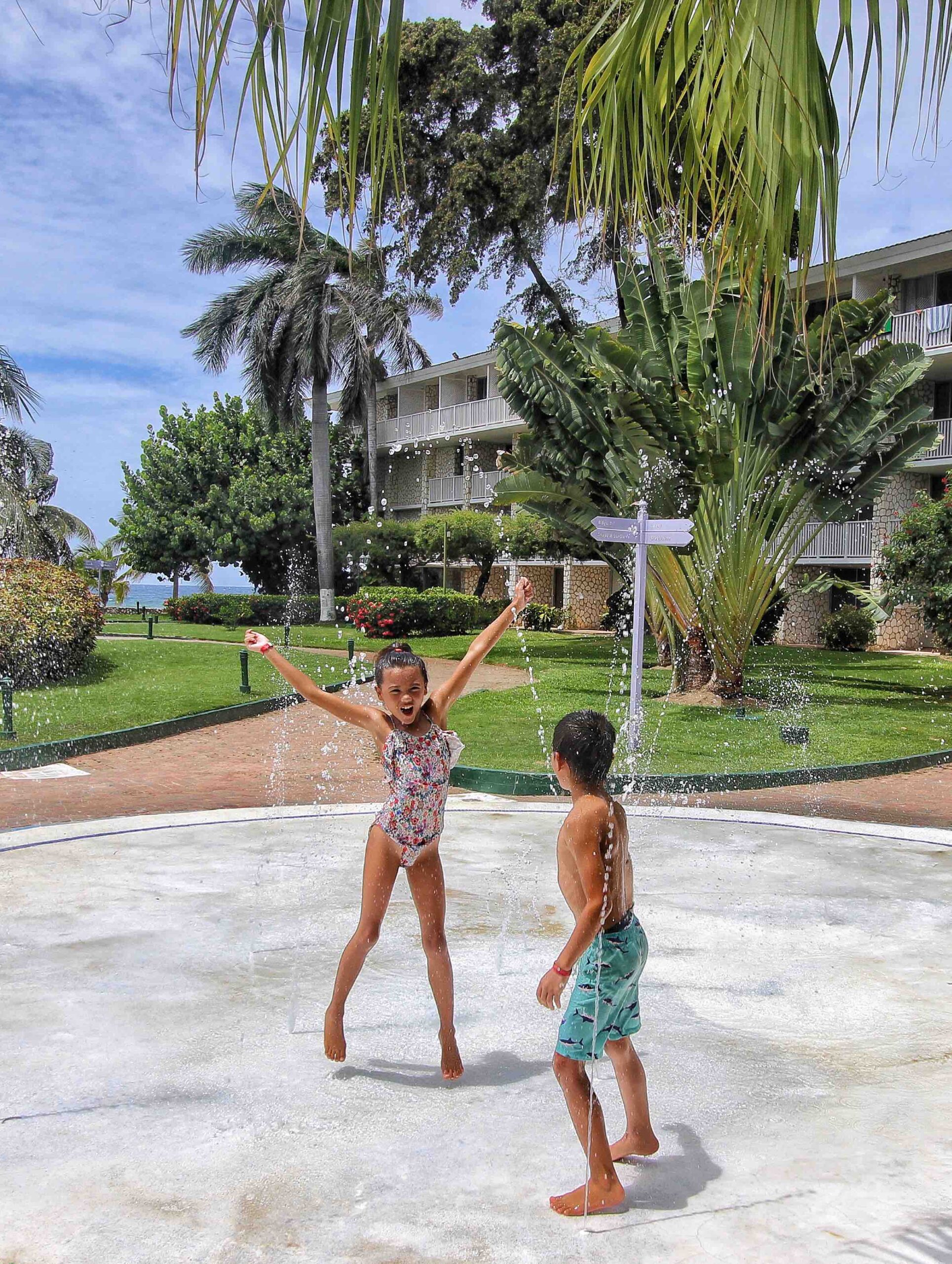 Splash Pad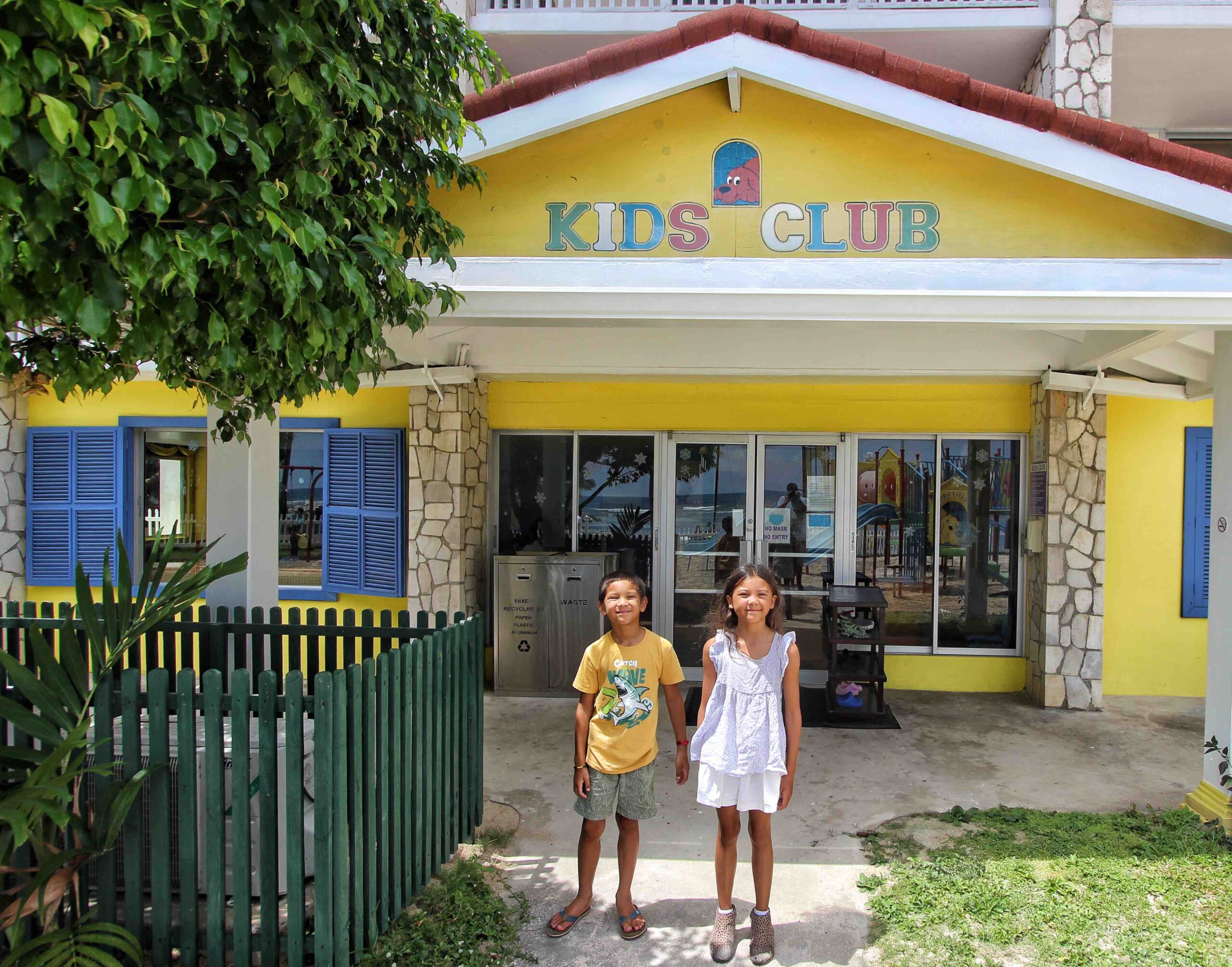 Kids Club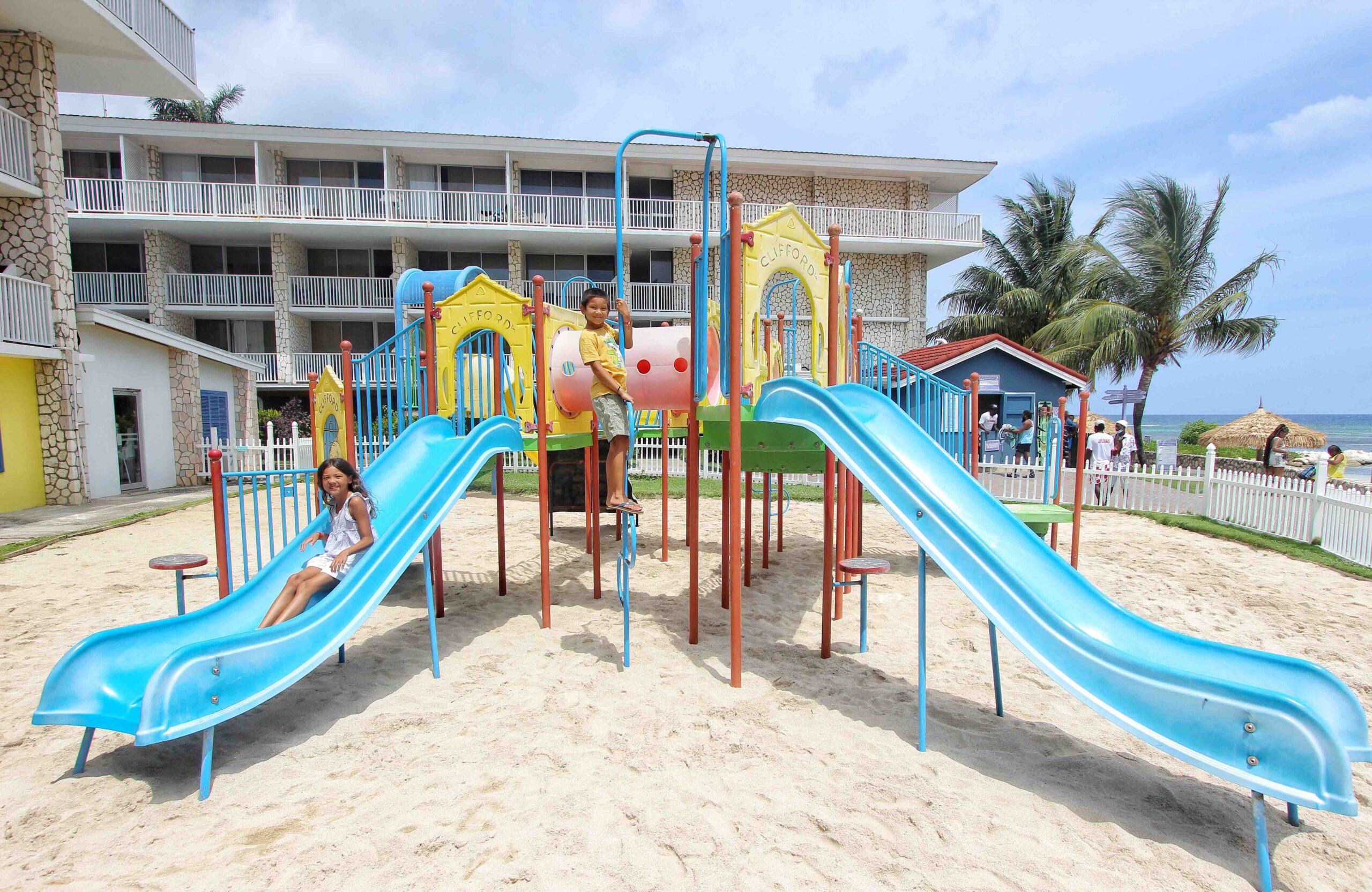 Outdoor Playground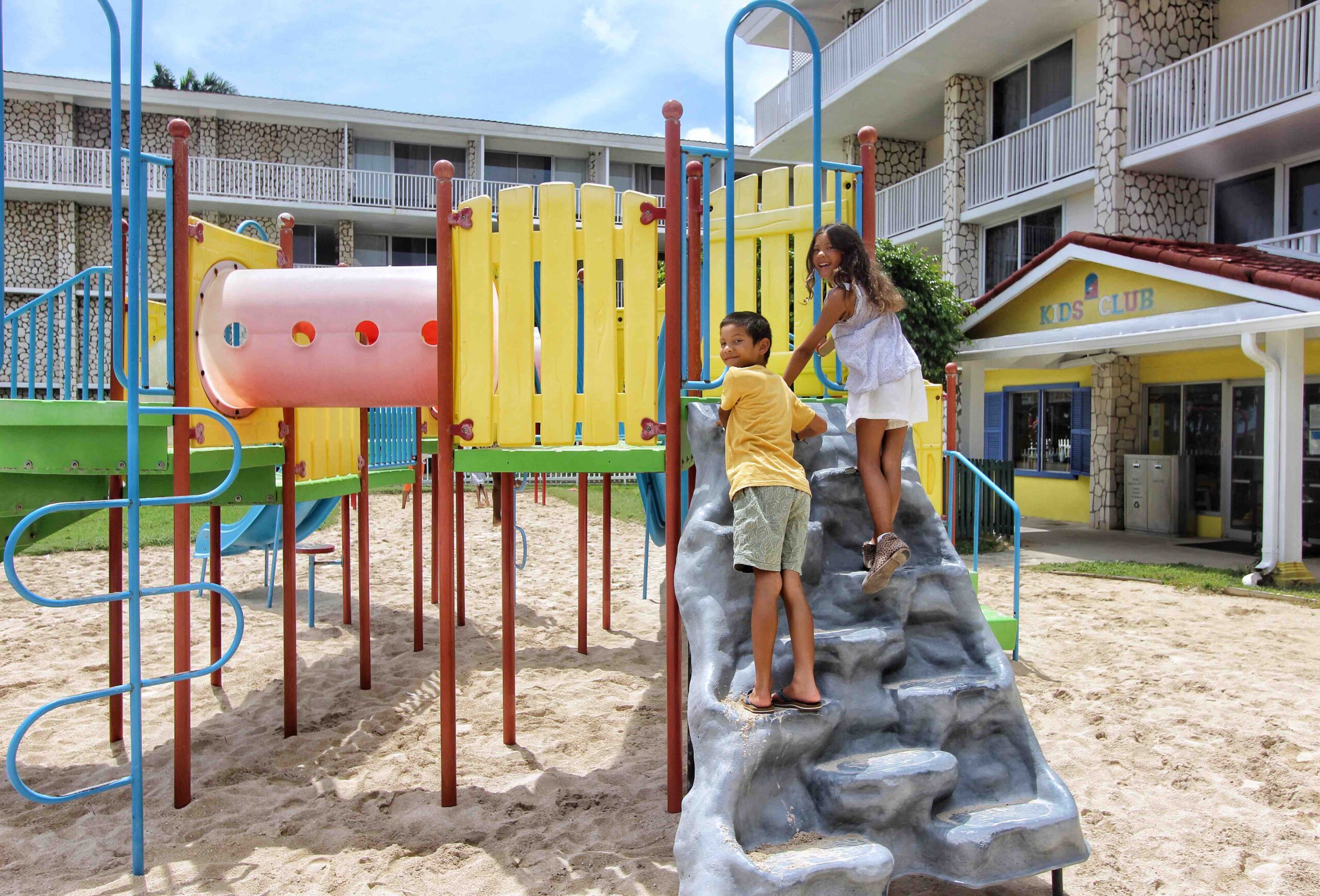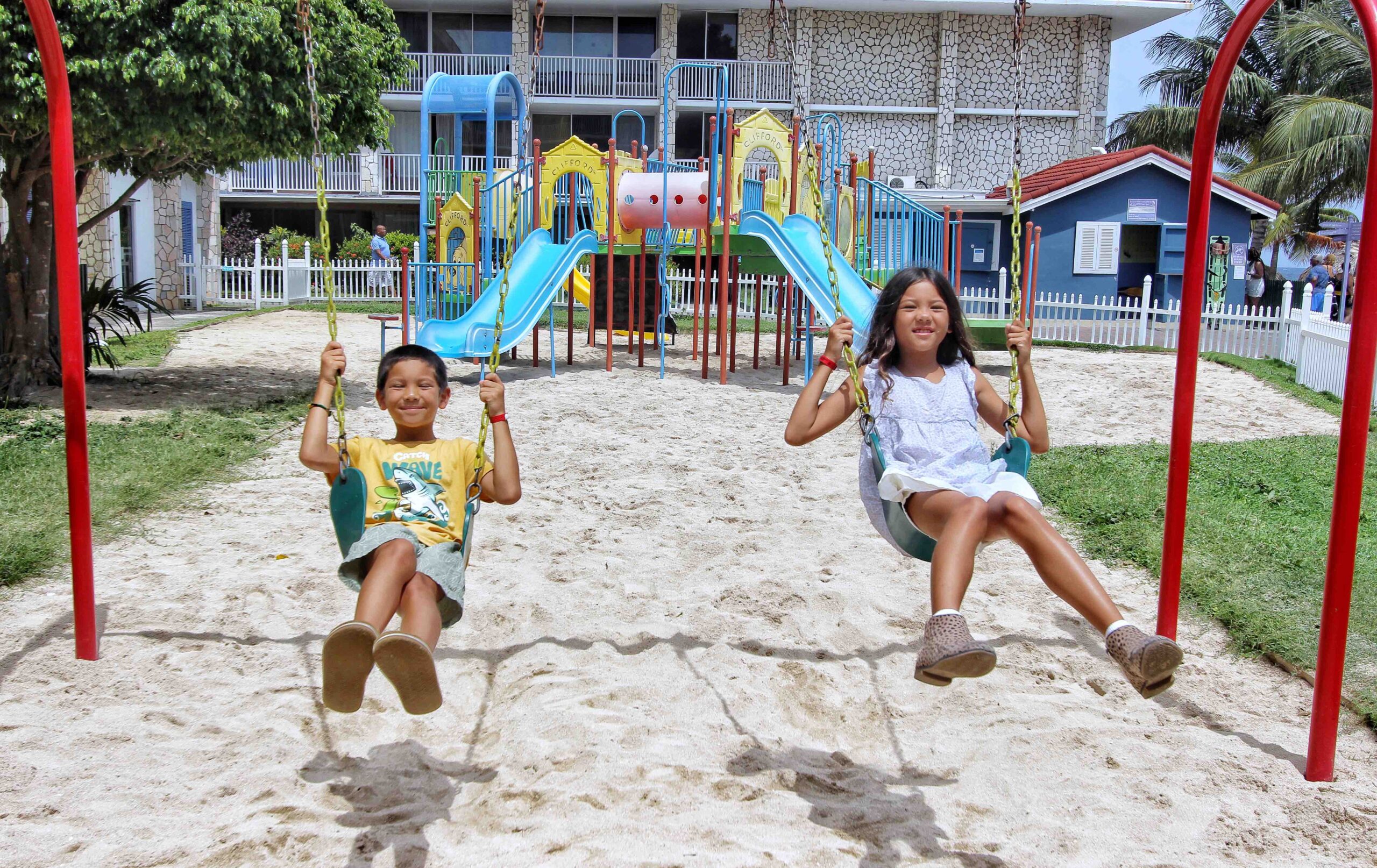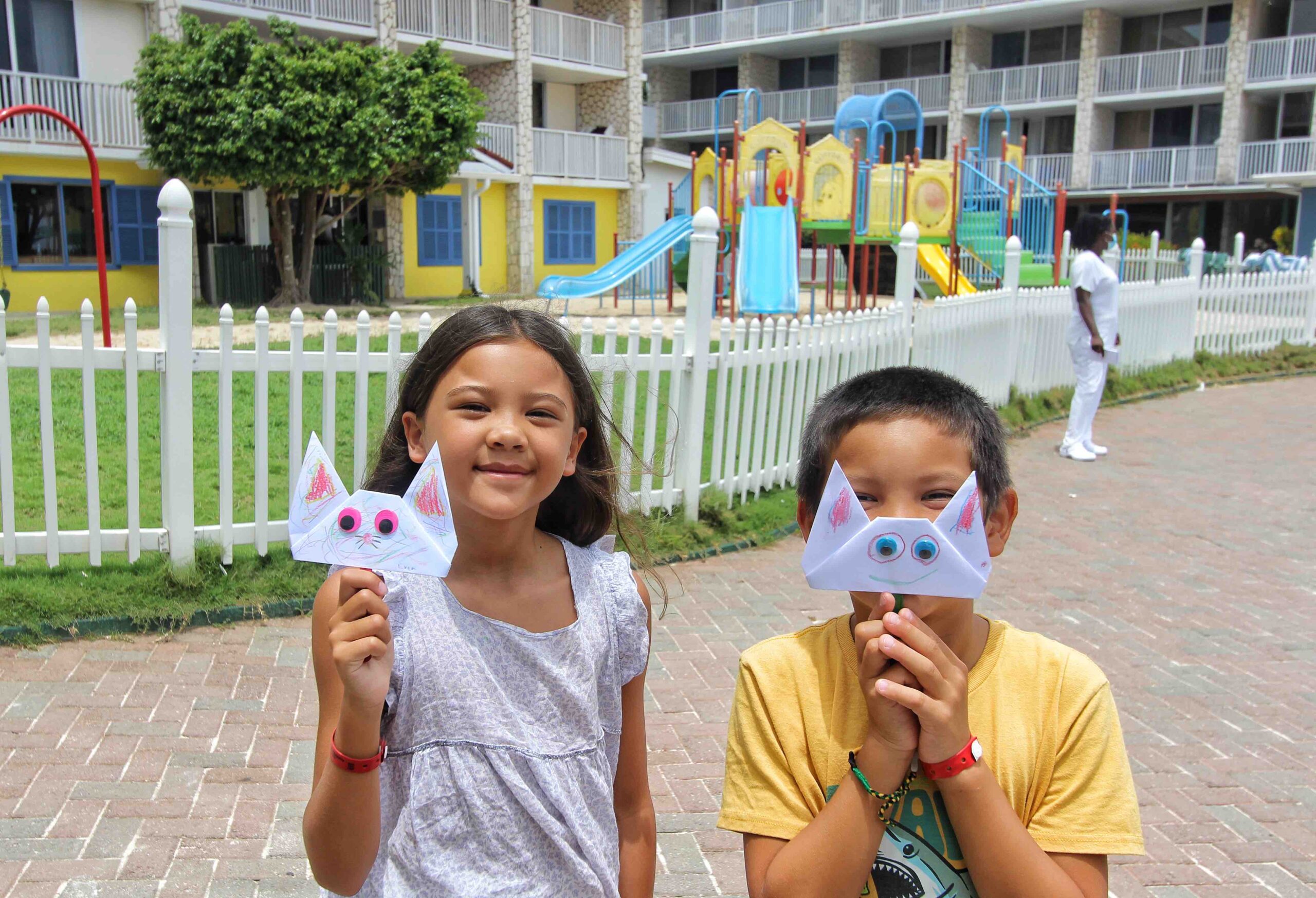 Activities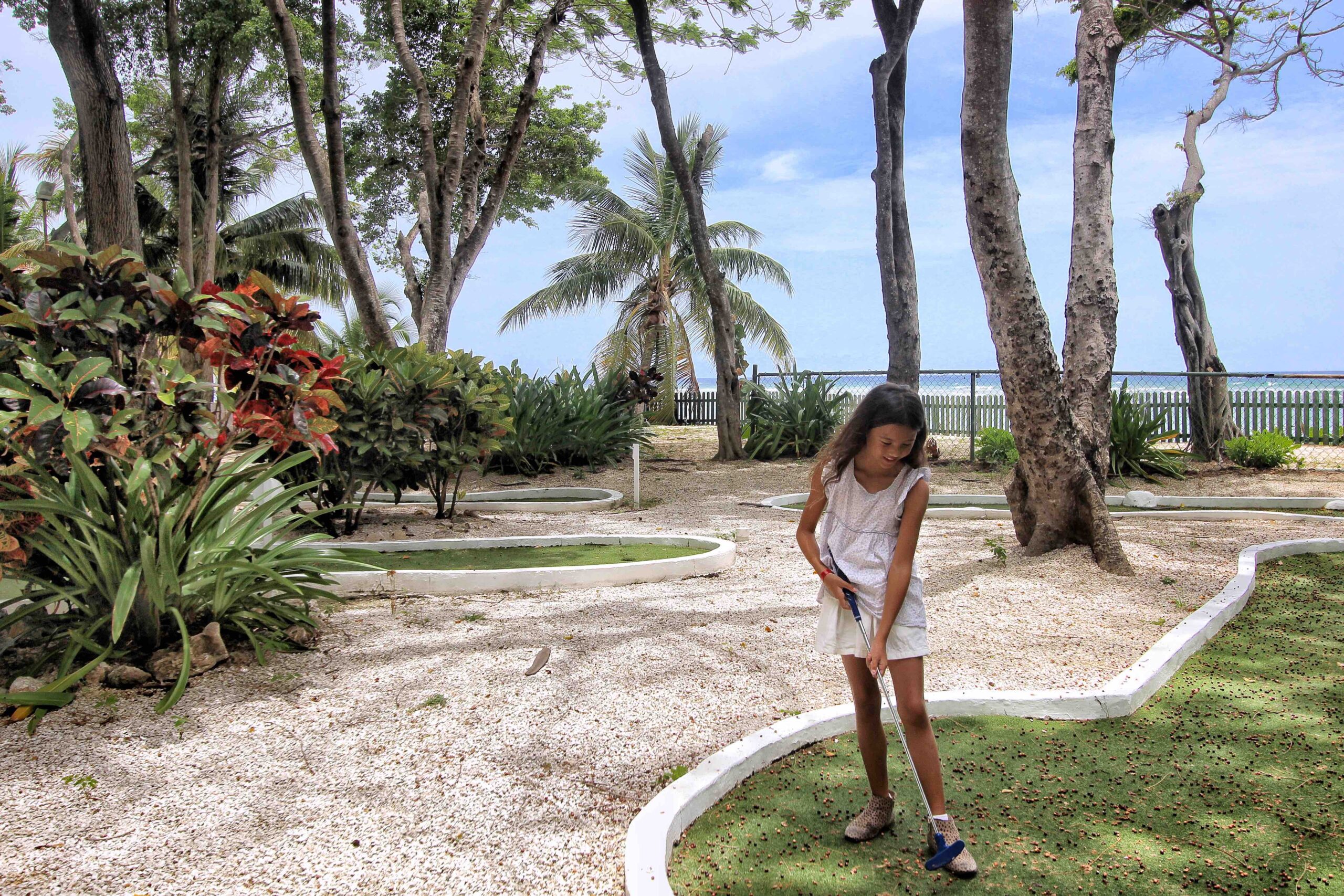 Mini Golf Course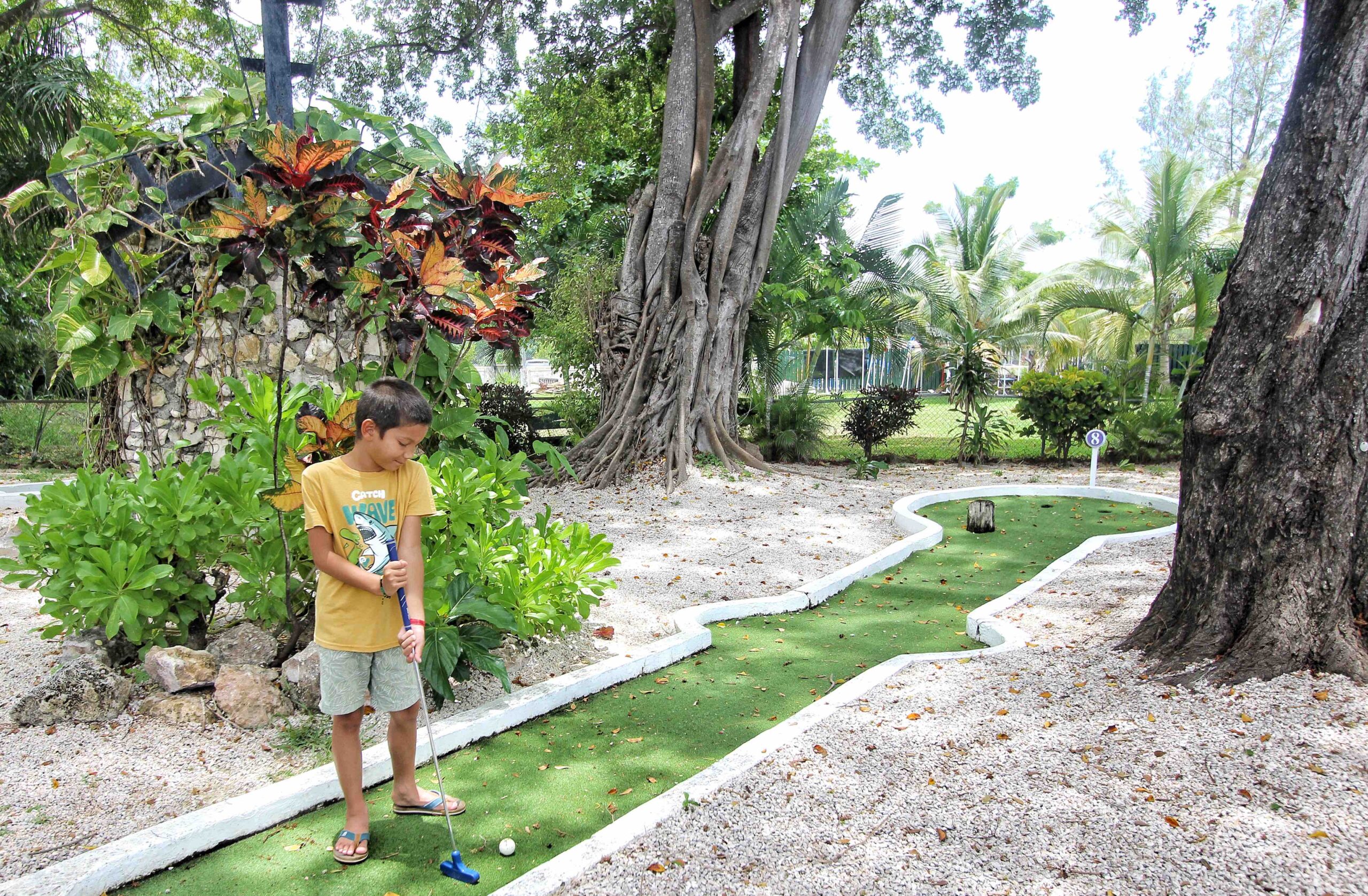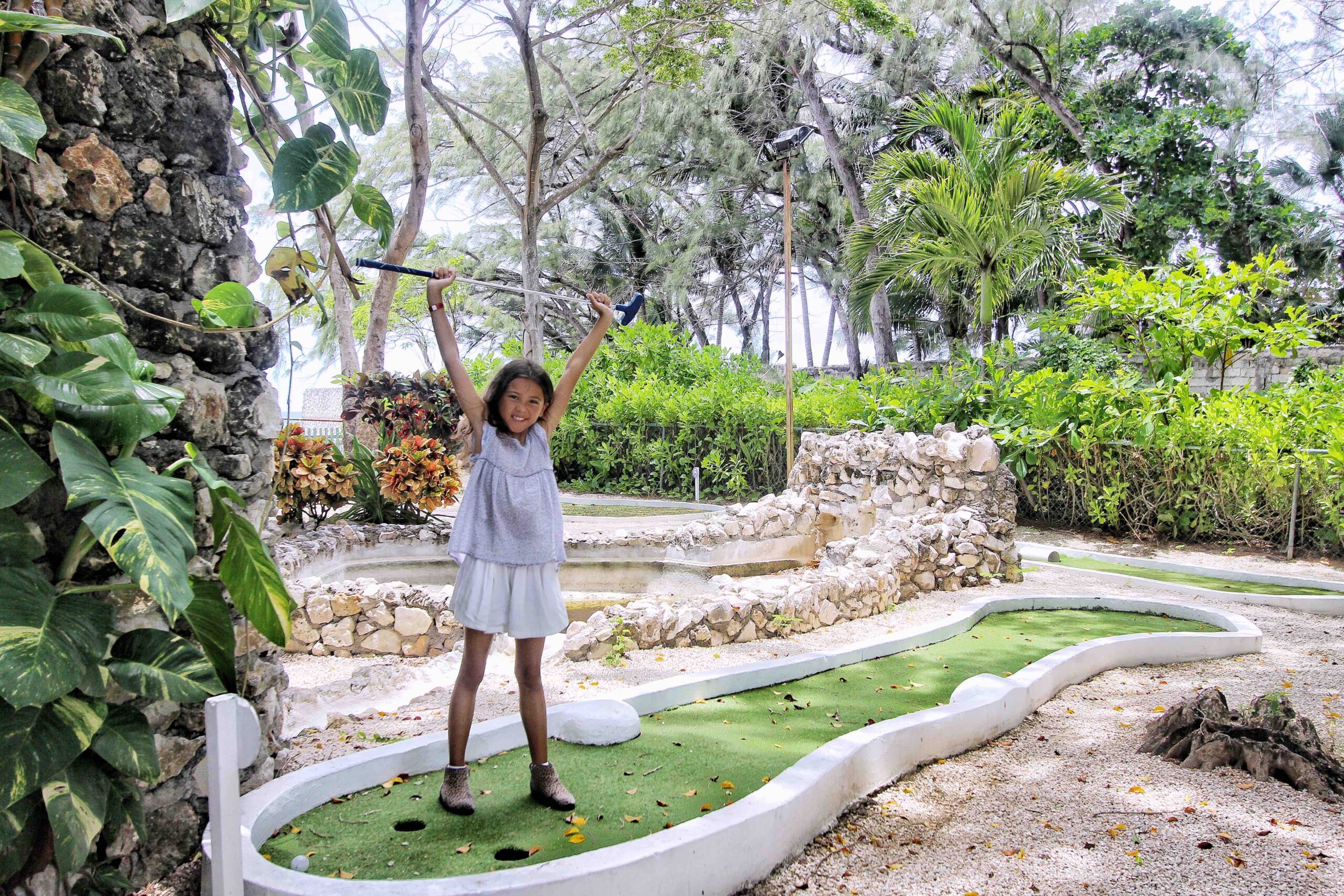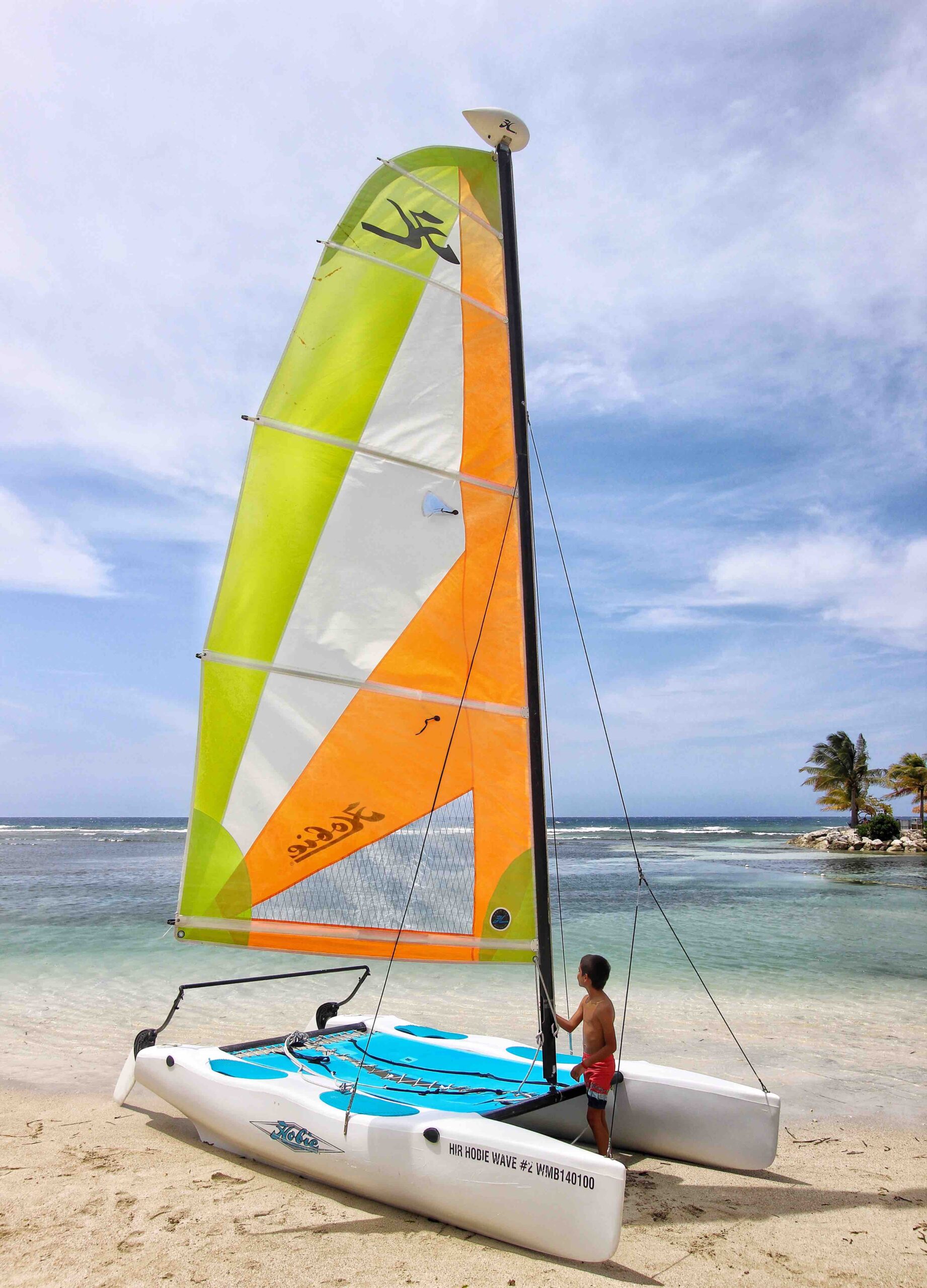 Watersports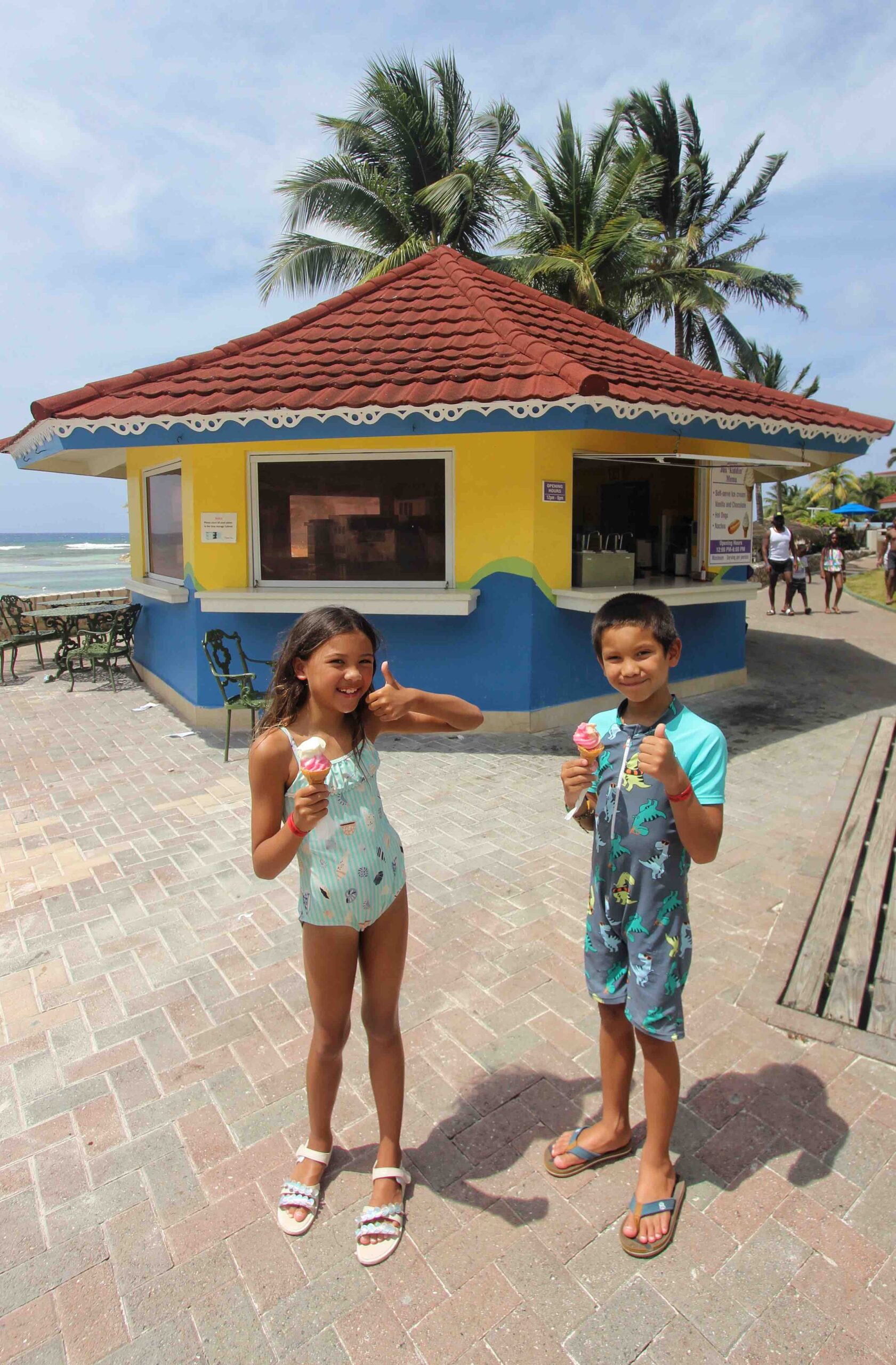 Ice Cream and Hot Dog Stand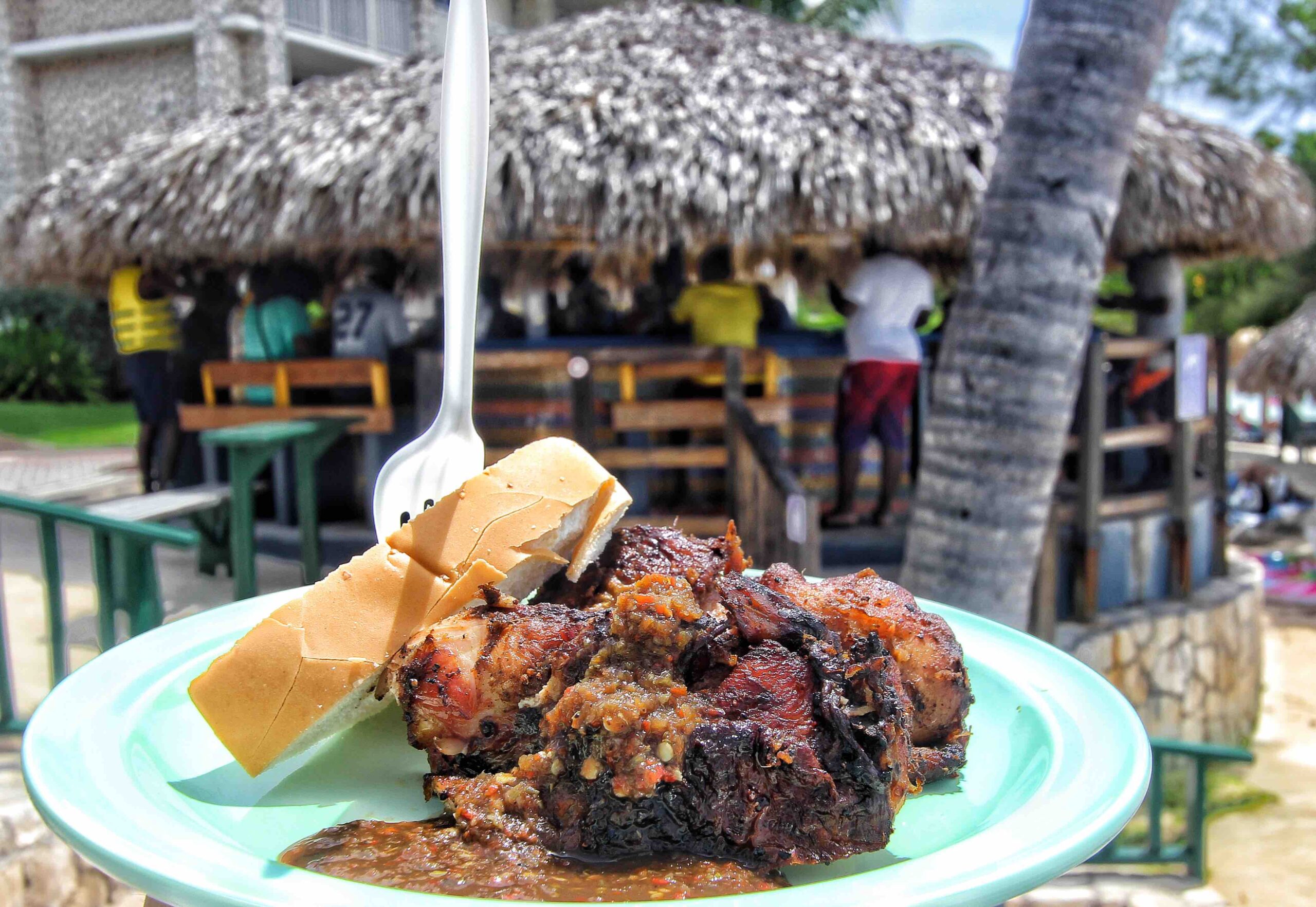 Jerk Hut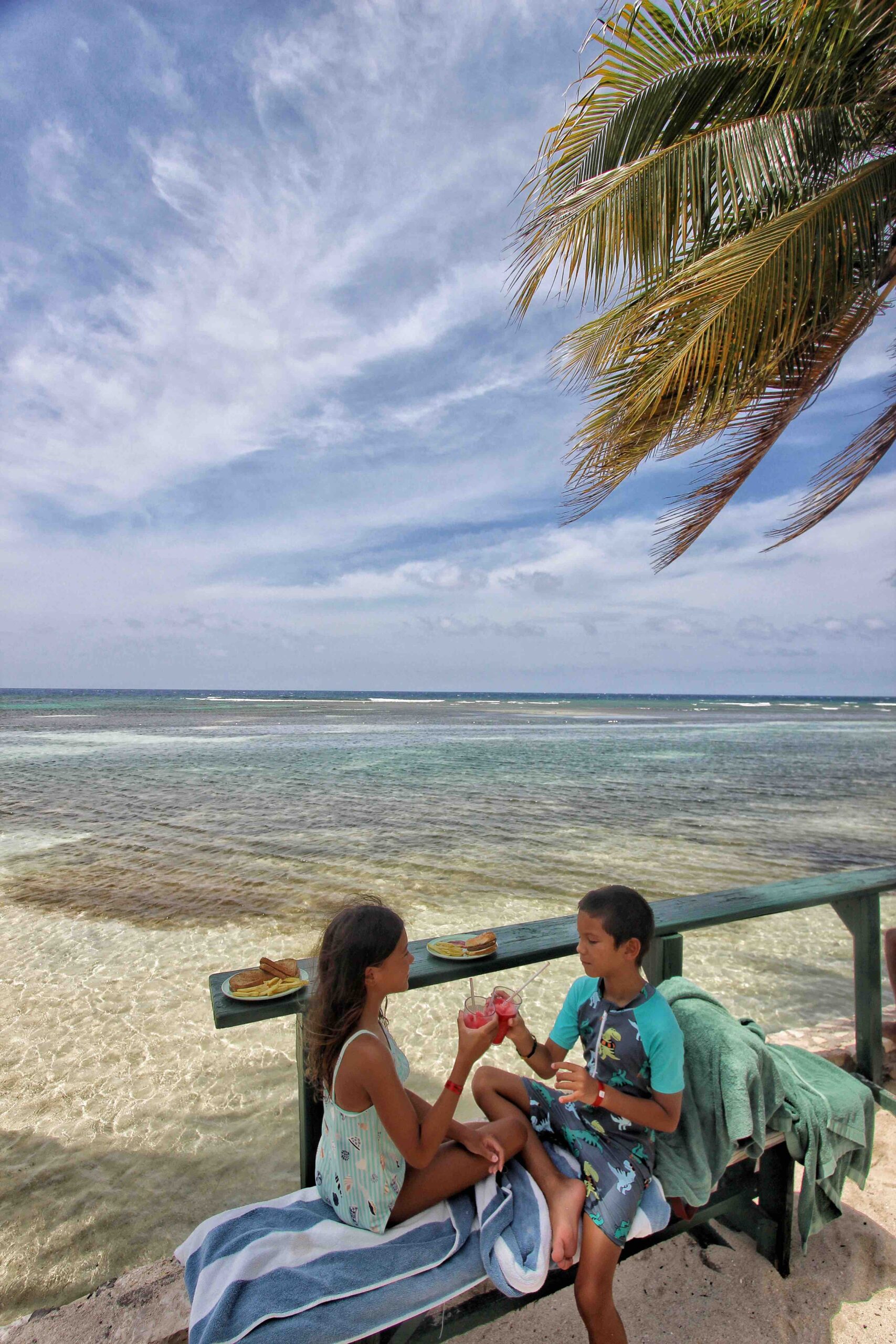 Oceanside Lunch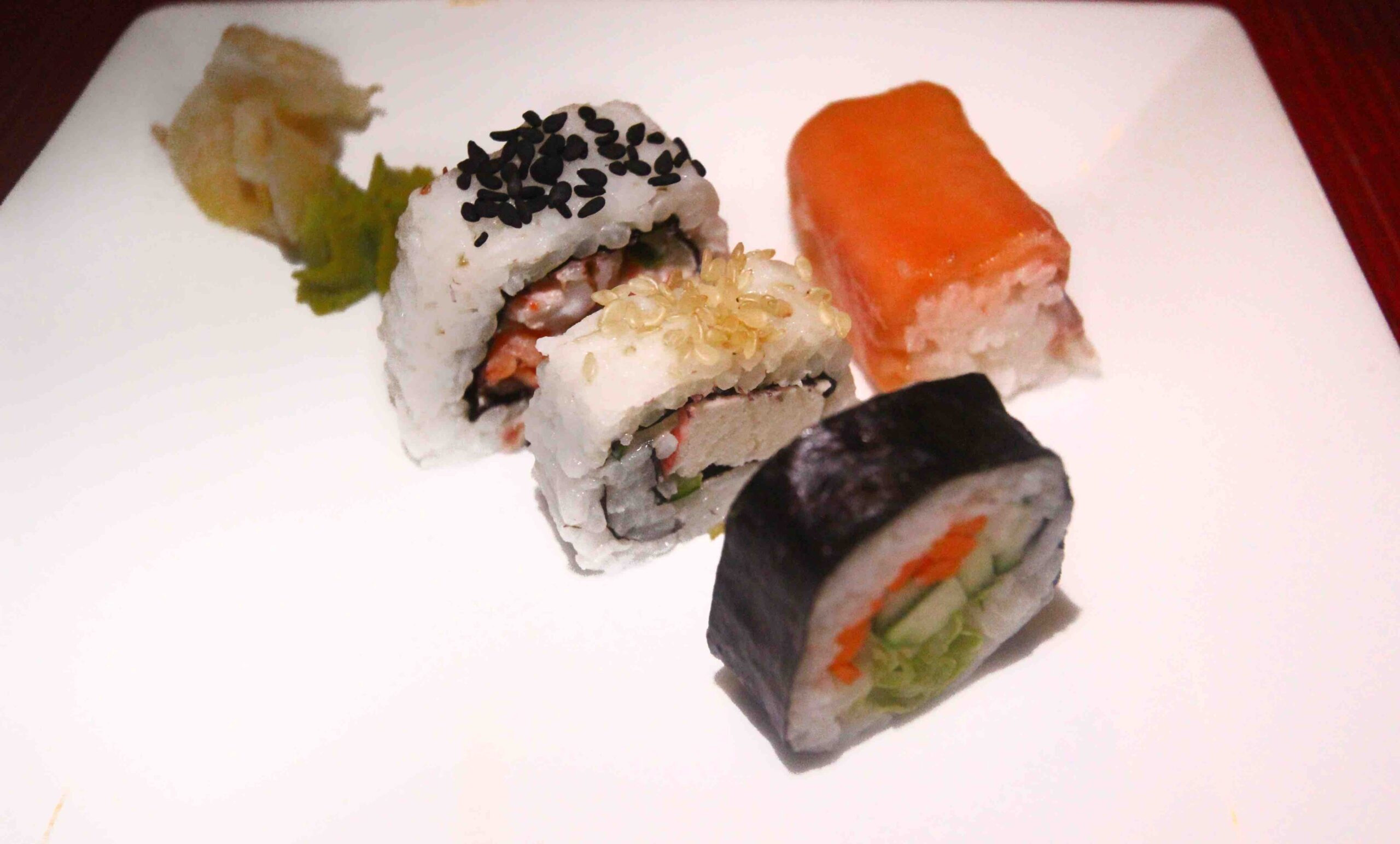 See our full feature on Kenko Japanese Restaurant HERE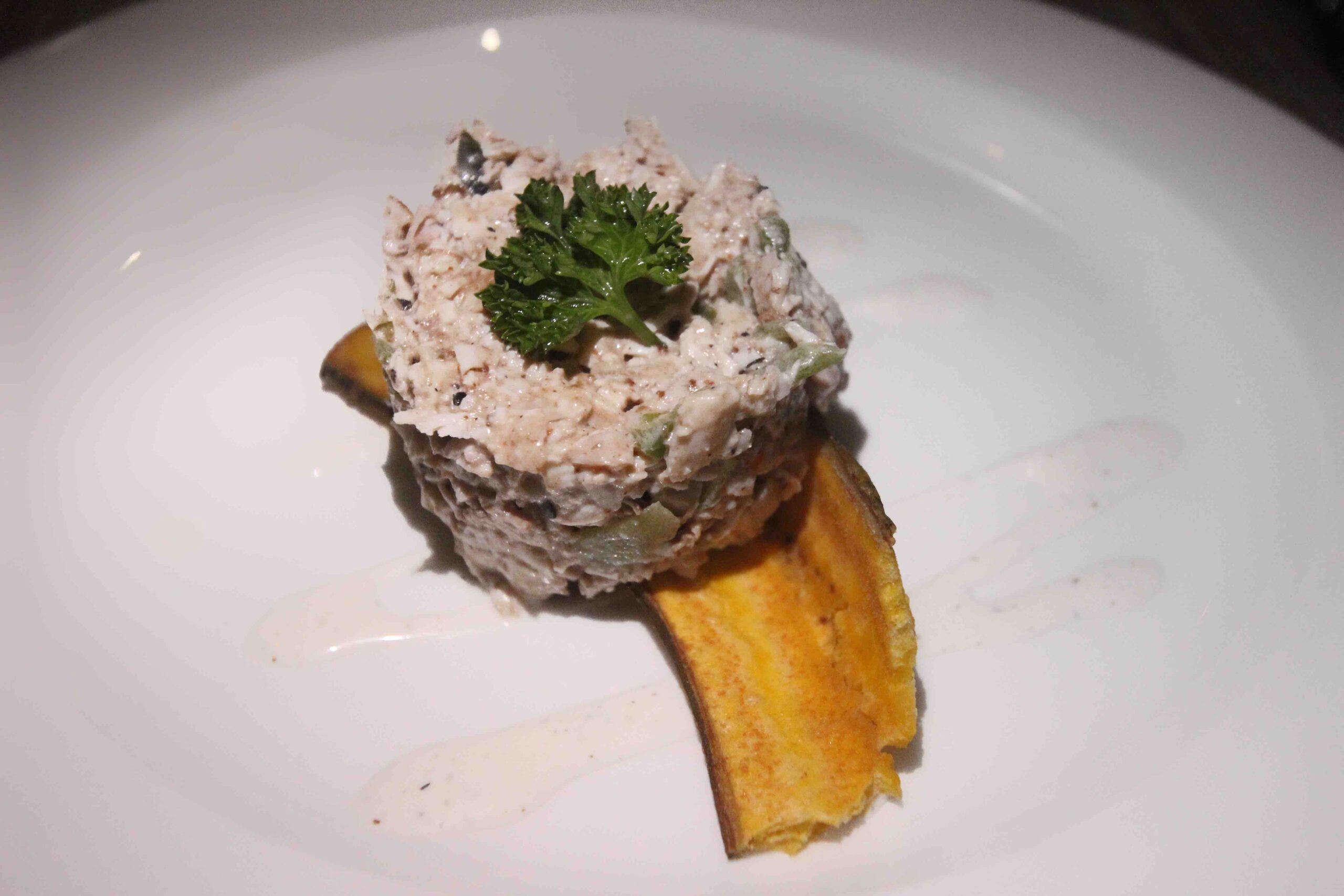 See our full feature on De Terrace HERE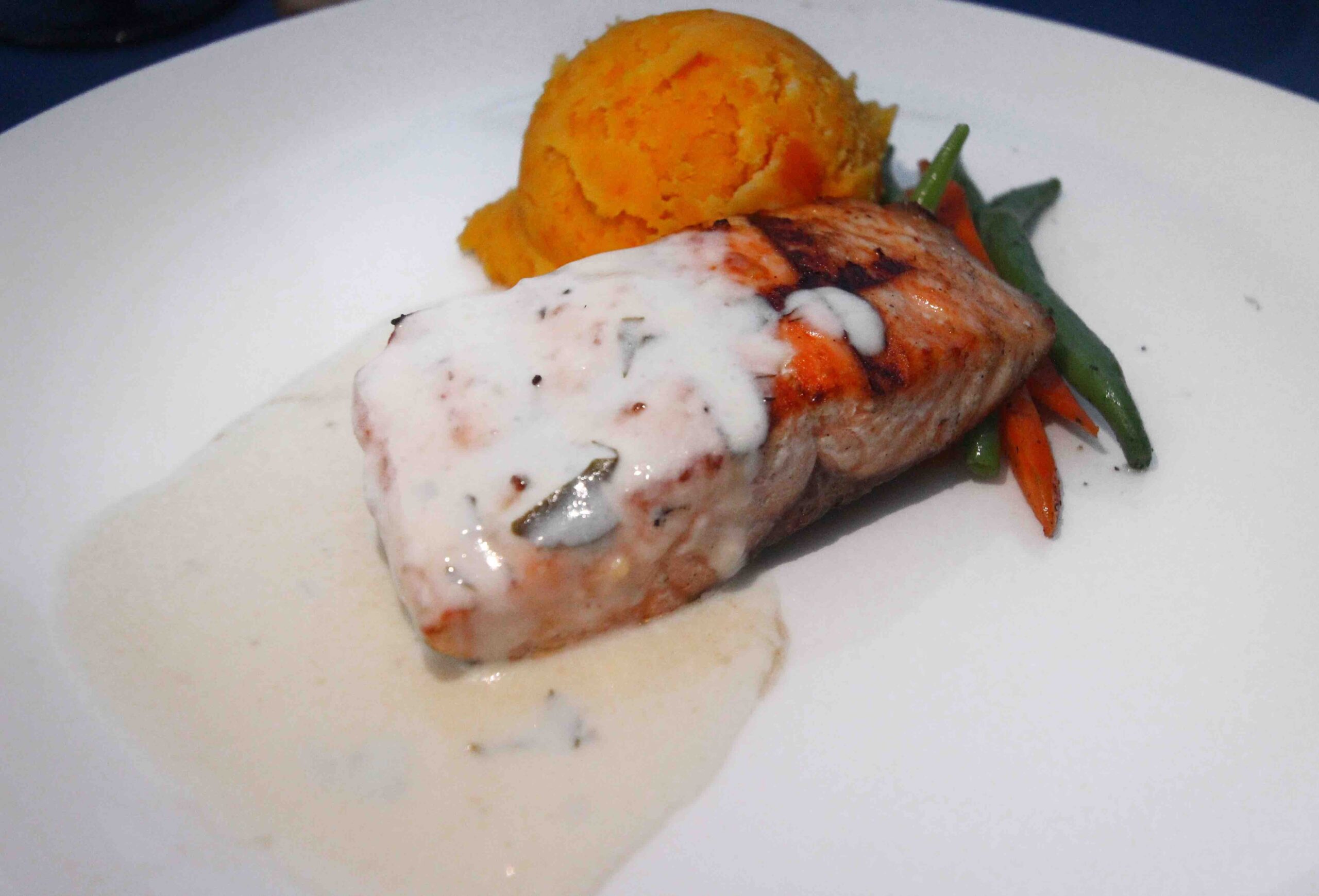 See our full feature on Sea Breeze Restaurant HERE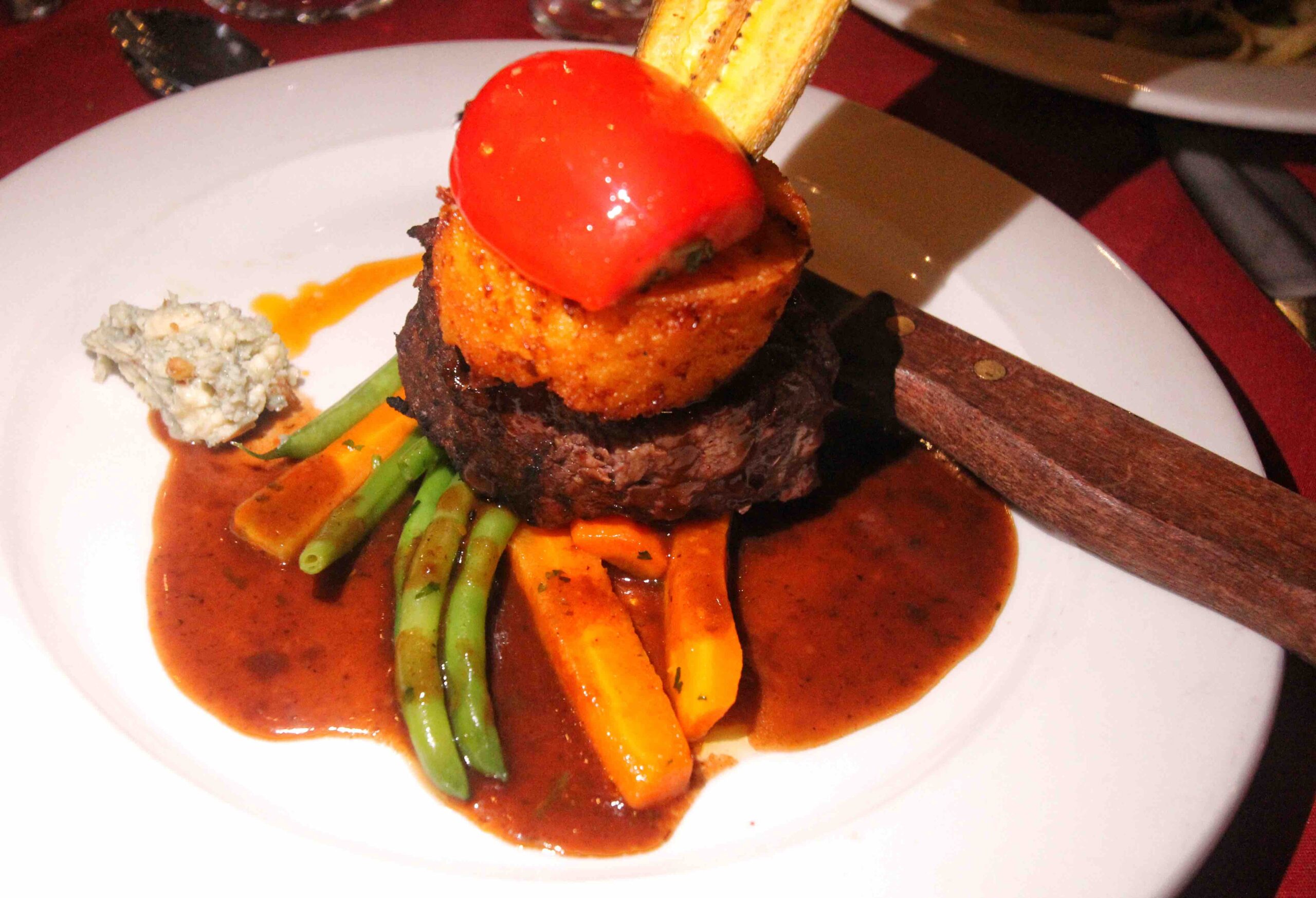 See our full feature on Sorrento HERE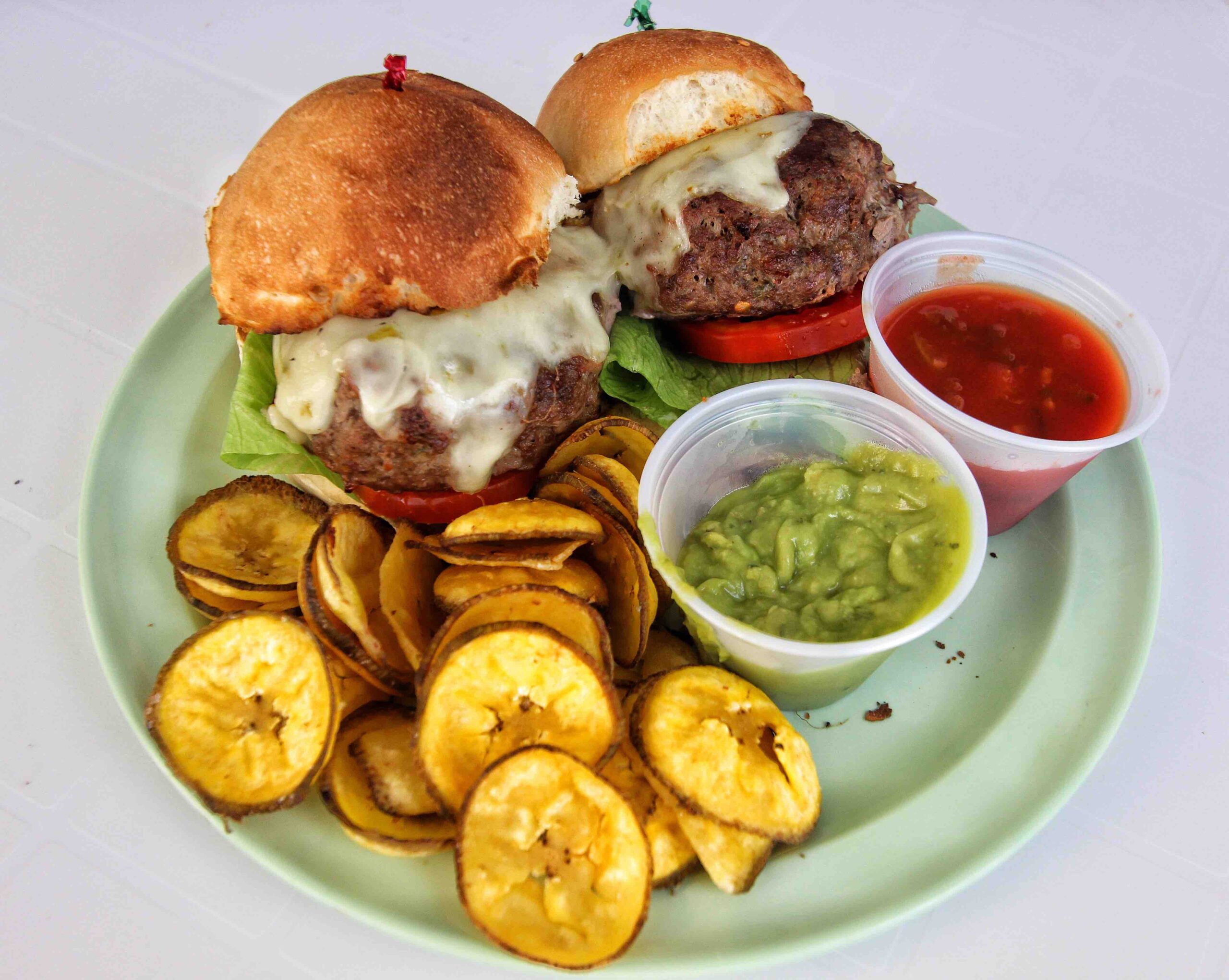 Burgers from Rose Hall Club Lounge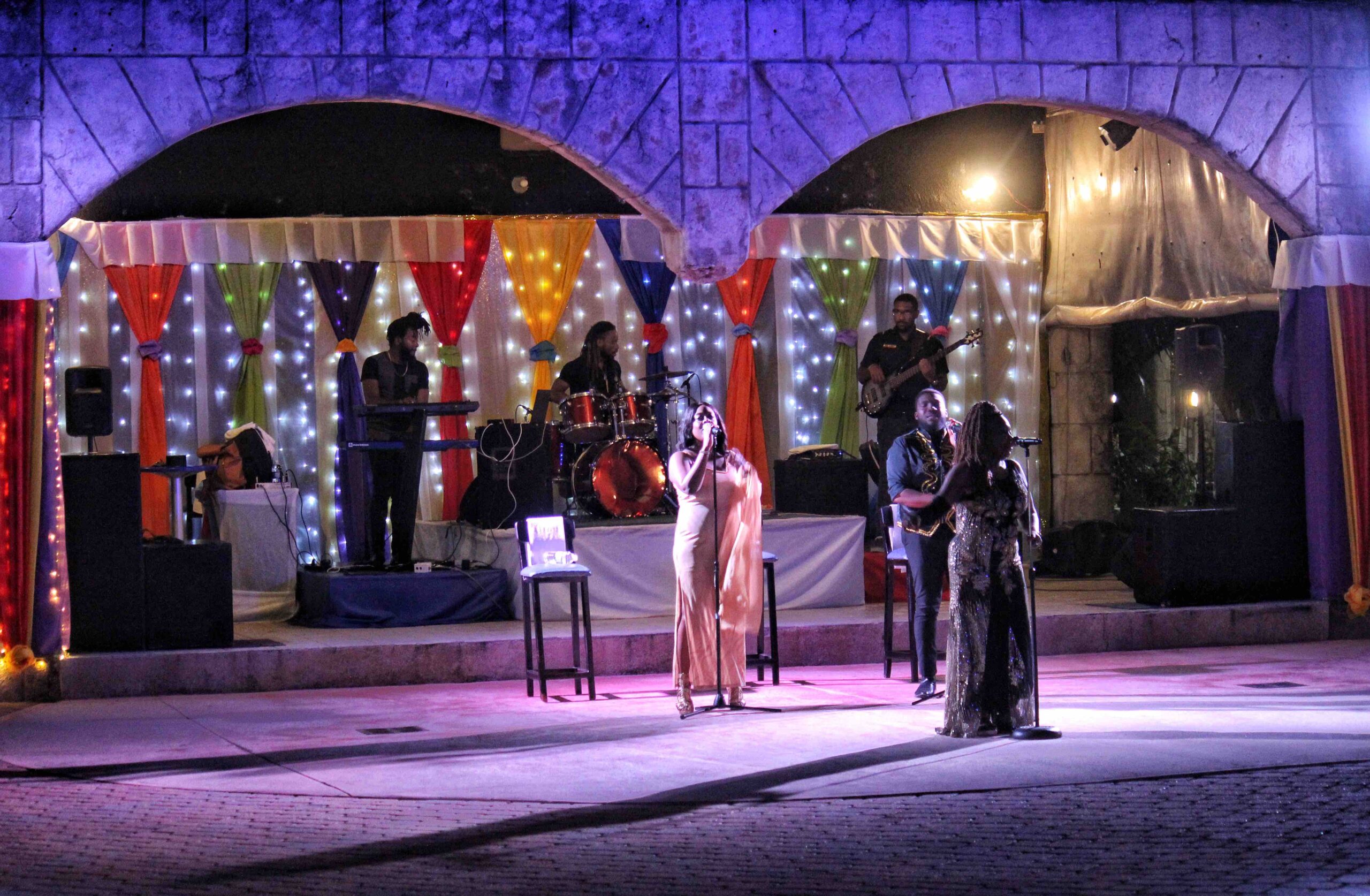 Nightly Entertainment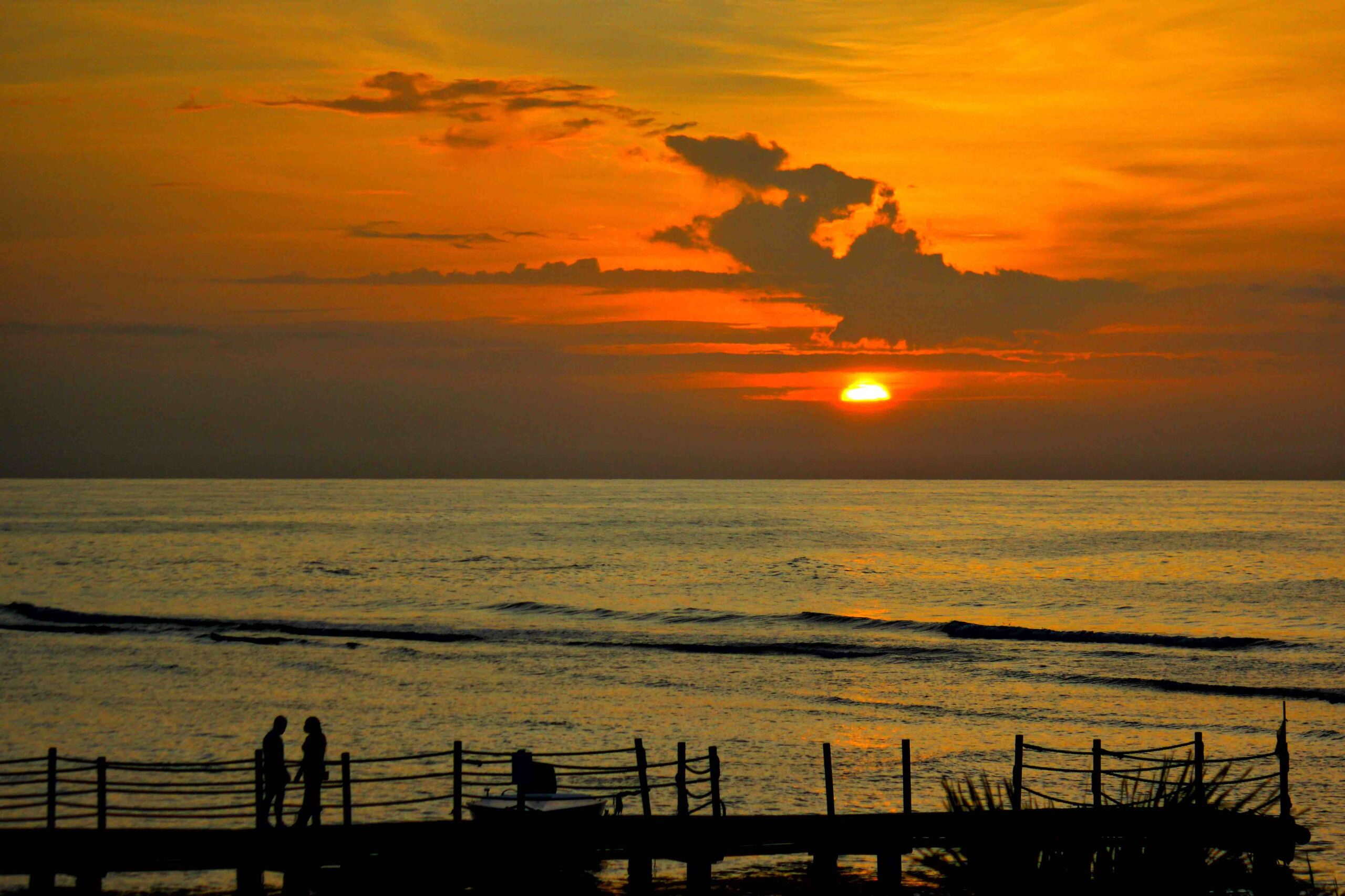 Holiday Inn is a perfect choice for families craving a tropical getaway. The picturesque sprawling resort is located on an idyllic corner of Jamaica boasting white sand beaches, crystal clear waters, and stunning sunsets. Families will love the spacious suites complete with a separate lounge and private balcony overlooking sea views. Guests can choose between lounging beside the refreshing swimming pool or choosing an idyllic spot at the variety of beaches adorning the postcard worthy location. Wade through the pristine waters to a small and relaxing island where you can enjoy snorkelling and building sandcastles with your children. Adults can benefit from an adults only swimming pool and beach located at a tranquil corner of the resort and those travelling with little ones can drop their kids off at the fully staffed Kids Club for a day brimming with indoor and outdoor fun.
We loved the dining options served throughout the resort from an abundant all day buffet to casual burgers and hotdogs poolside and an ice cream stand that kept the smiles on our kids' faces. Foodies won't want to miss the authentic jerk chicken and jerk pork served at the Jerk Shack and dinners can be had at a variety of a la carte restaurants. Head to Sea Breeze for a memorable date night, Kenko for a lively teppanyaki evening or De Terrace for a taste of authentic Jamaican flavours. Families will enjoy classic Italian dinners at Sorrento and if you upgrade to VIP you can also gain access to their all day Rose Hall Club Lounge serving a made to order room service menu.
If you're craving a memorable Caribbean holiday with your family and want fantastic location alongside amazing amenities and warm service we highly recommend Holiday Inn. Their affordable prices and trusted brand ensure you will have a safe and enjoyable stay to remember.
www.ihg.com/holidayinnresorts/hotels/us/en/montego-bay/
Rosehall Parish, Montego Bay, Jamaica
+1 876-953-2485