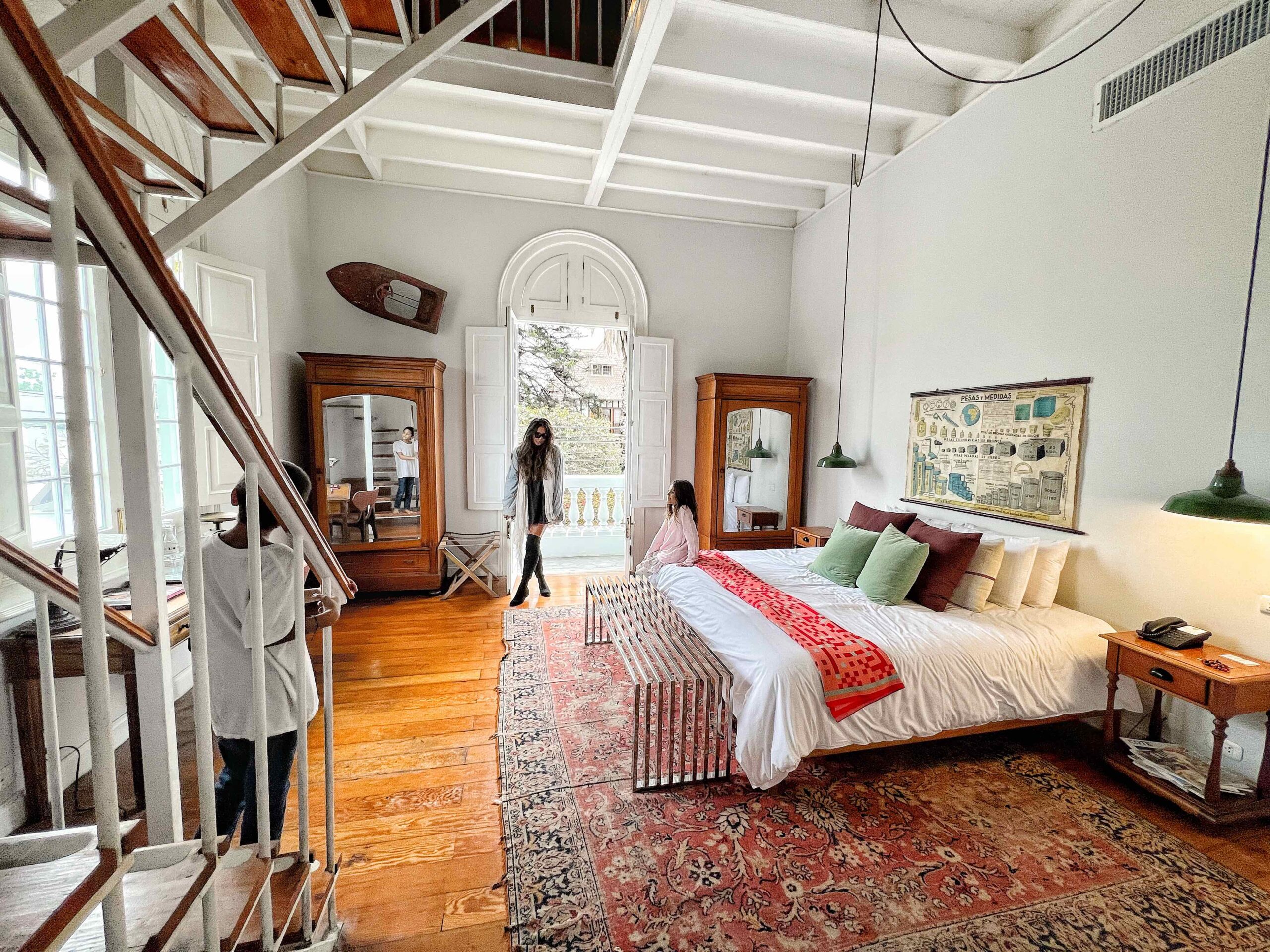 Master Suite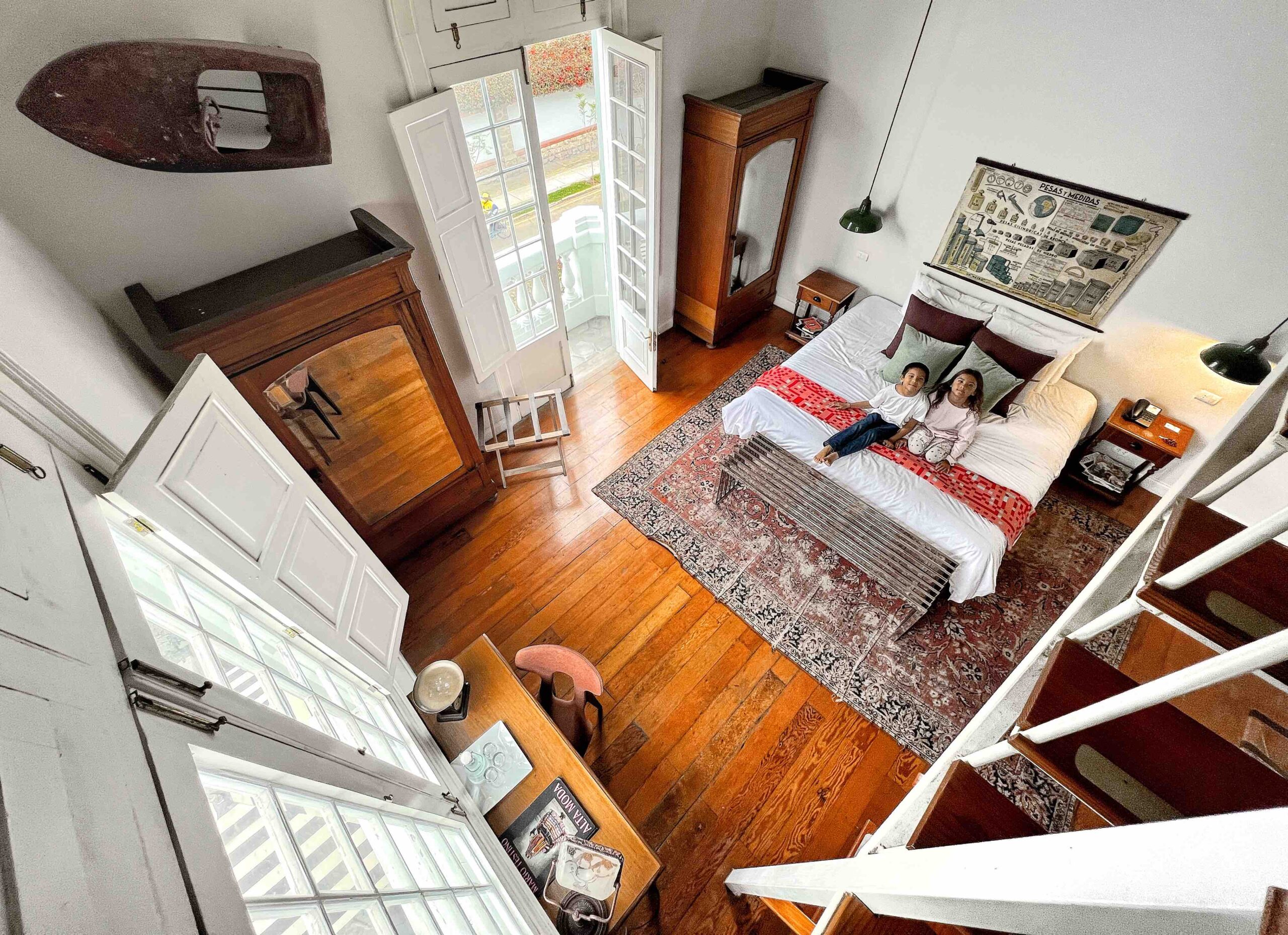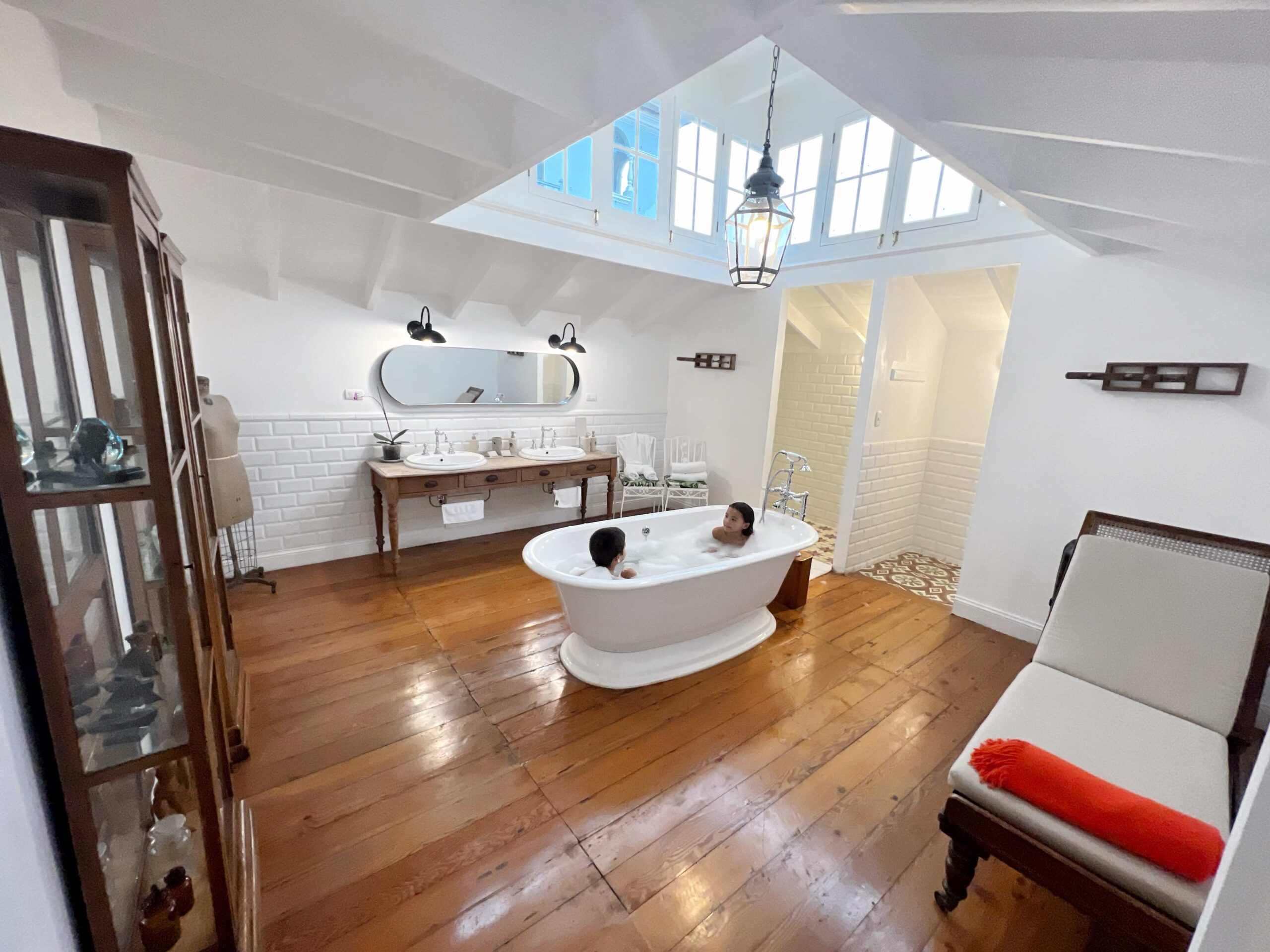 Bathroom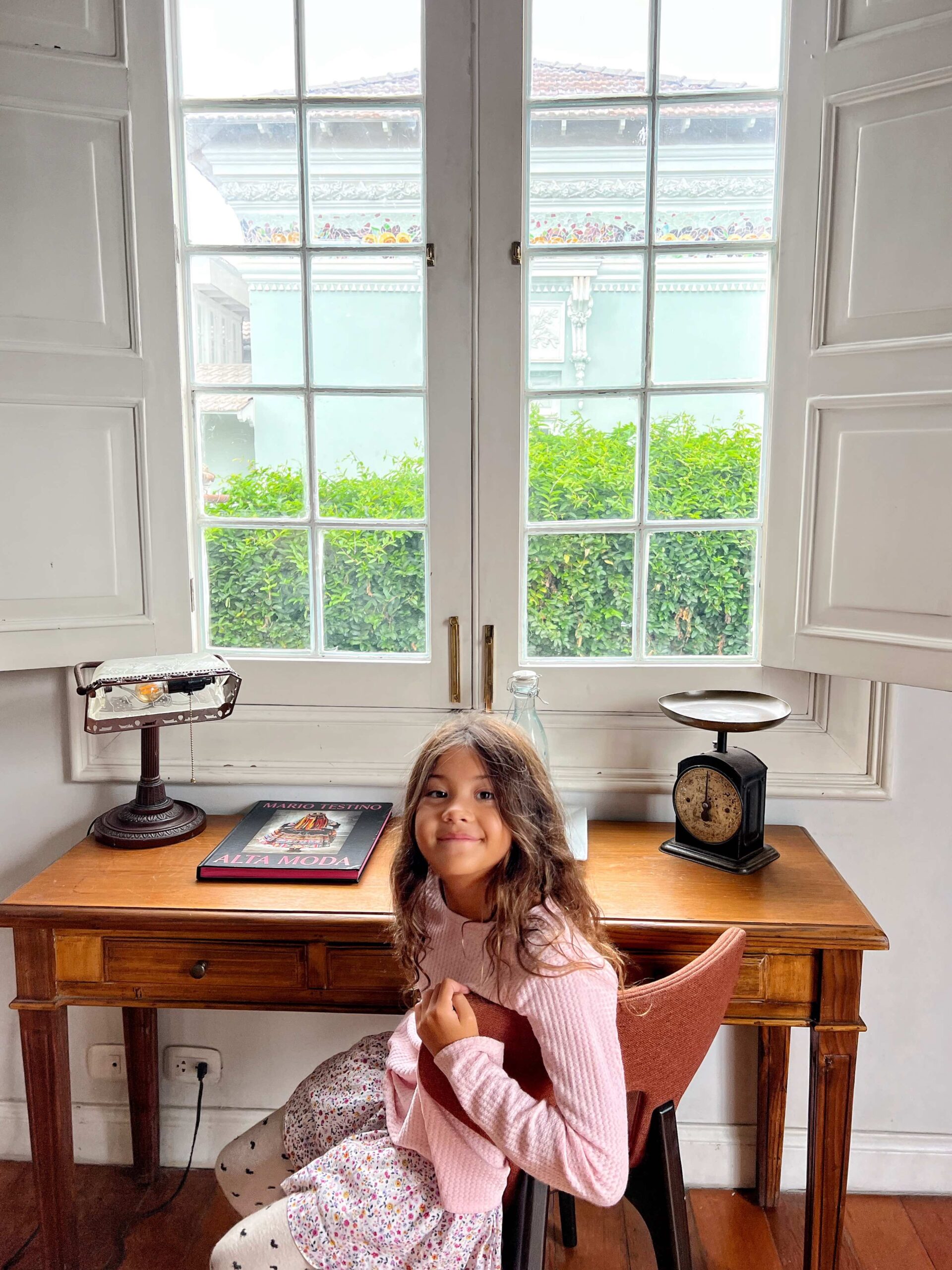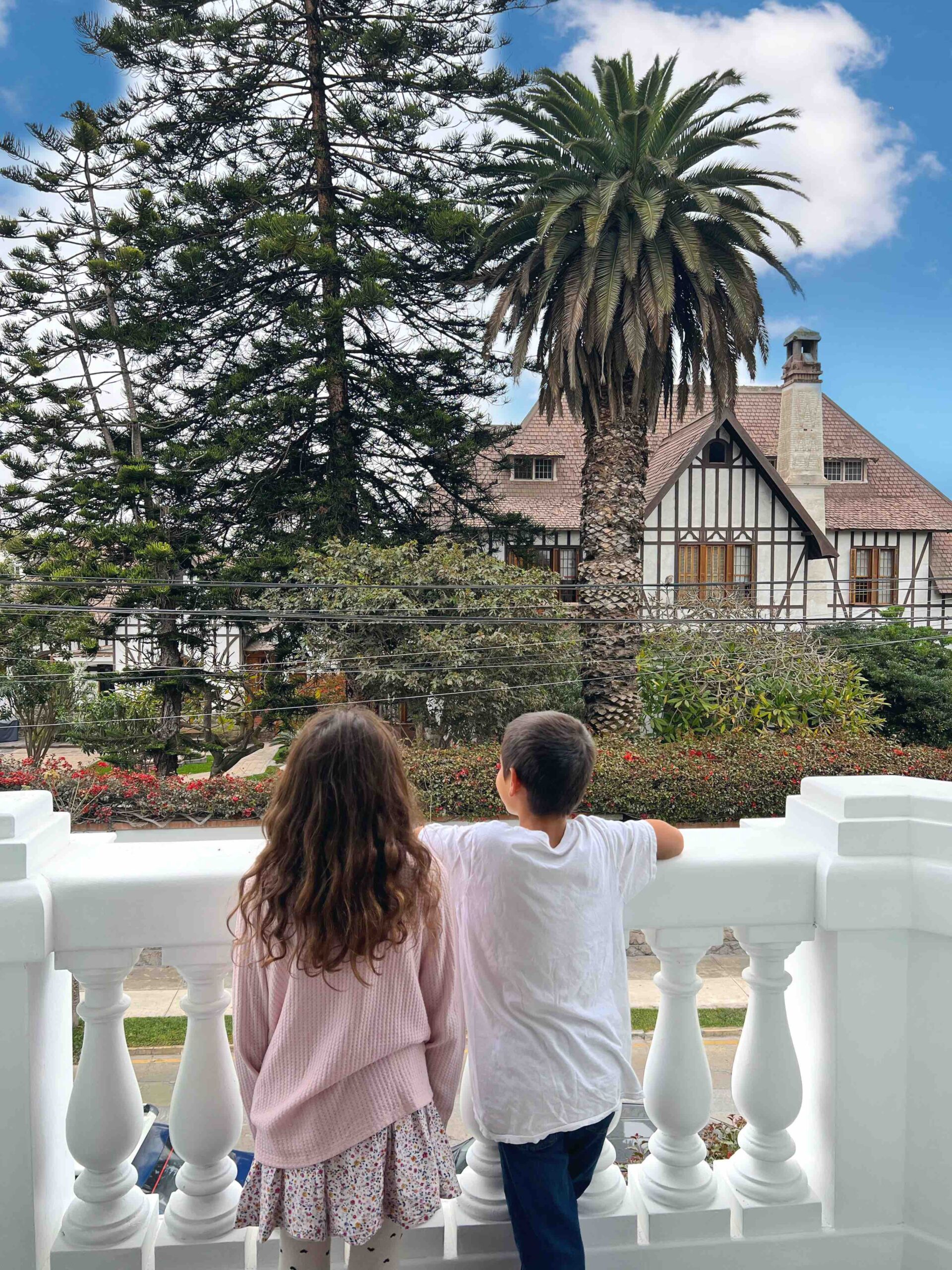 Balcony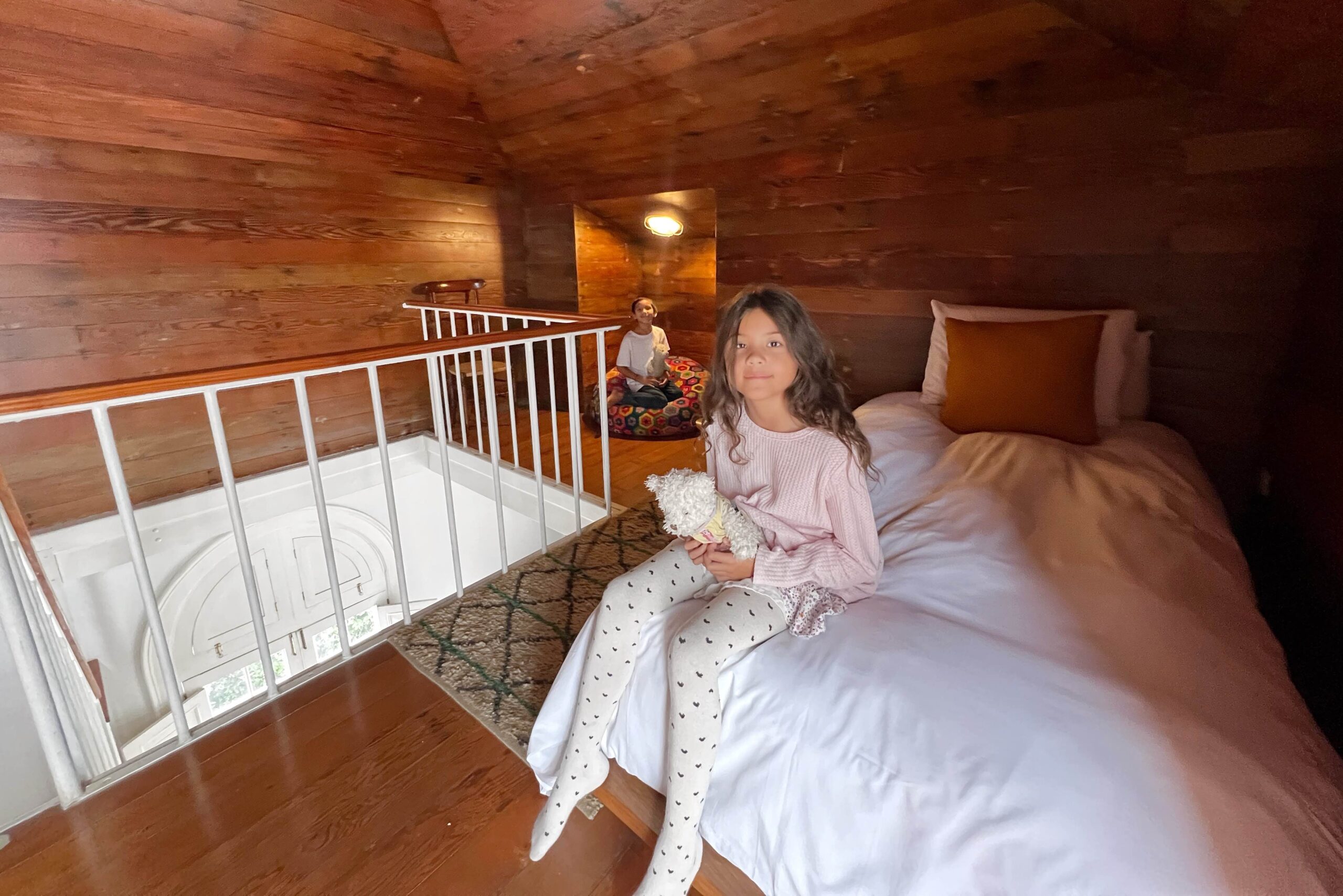 Upstairs Bedroom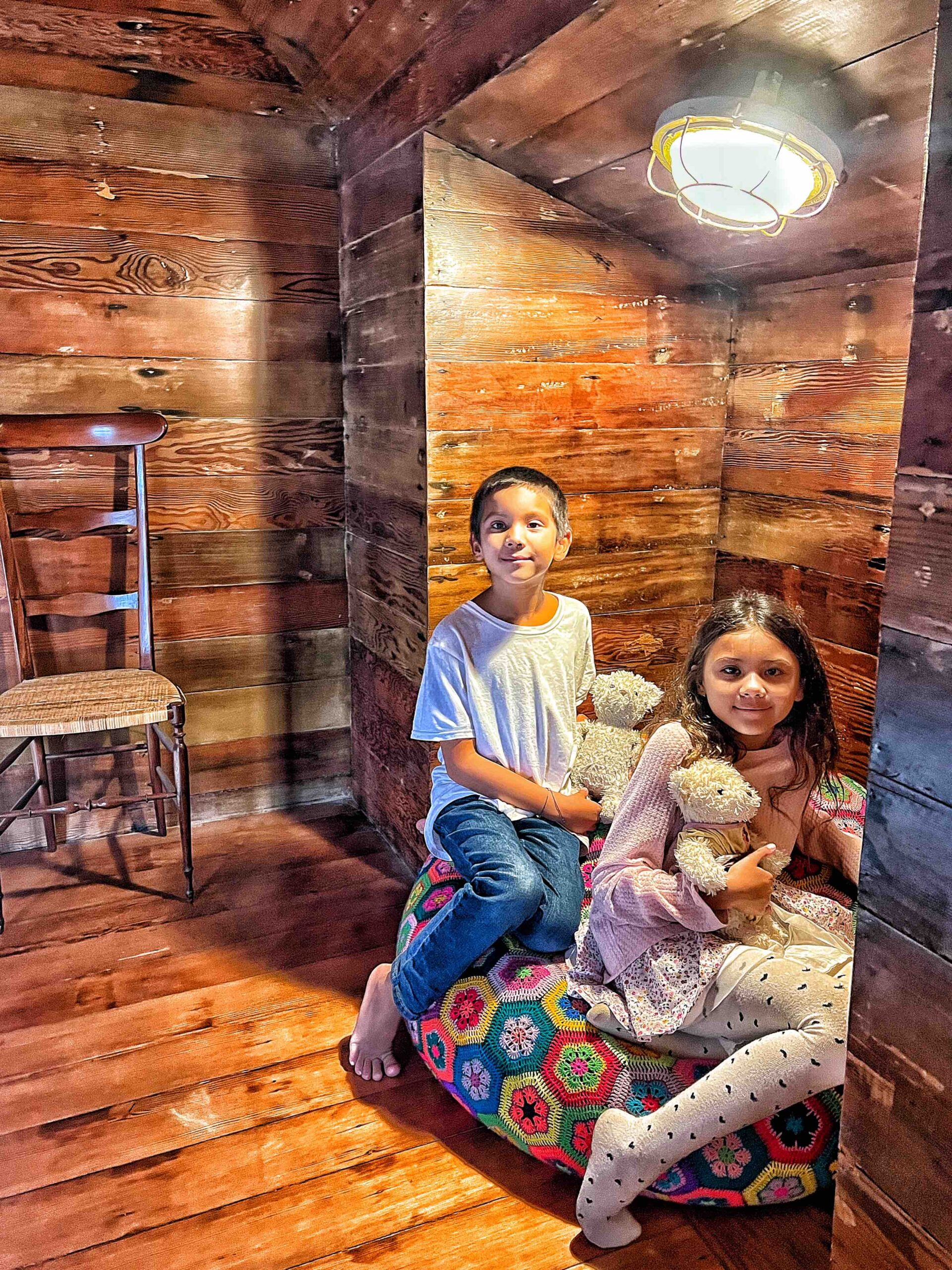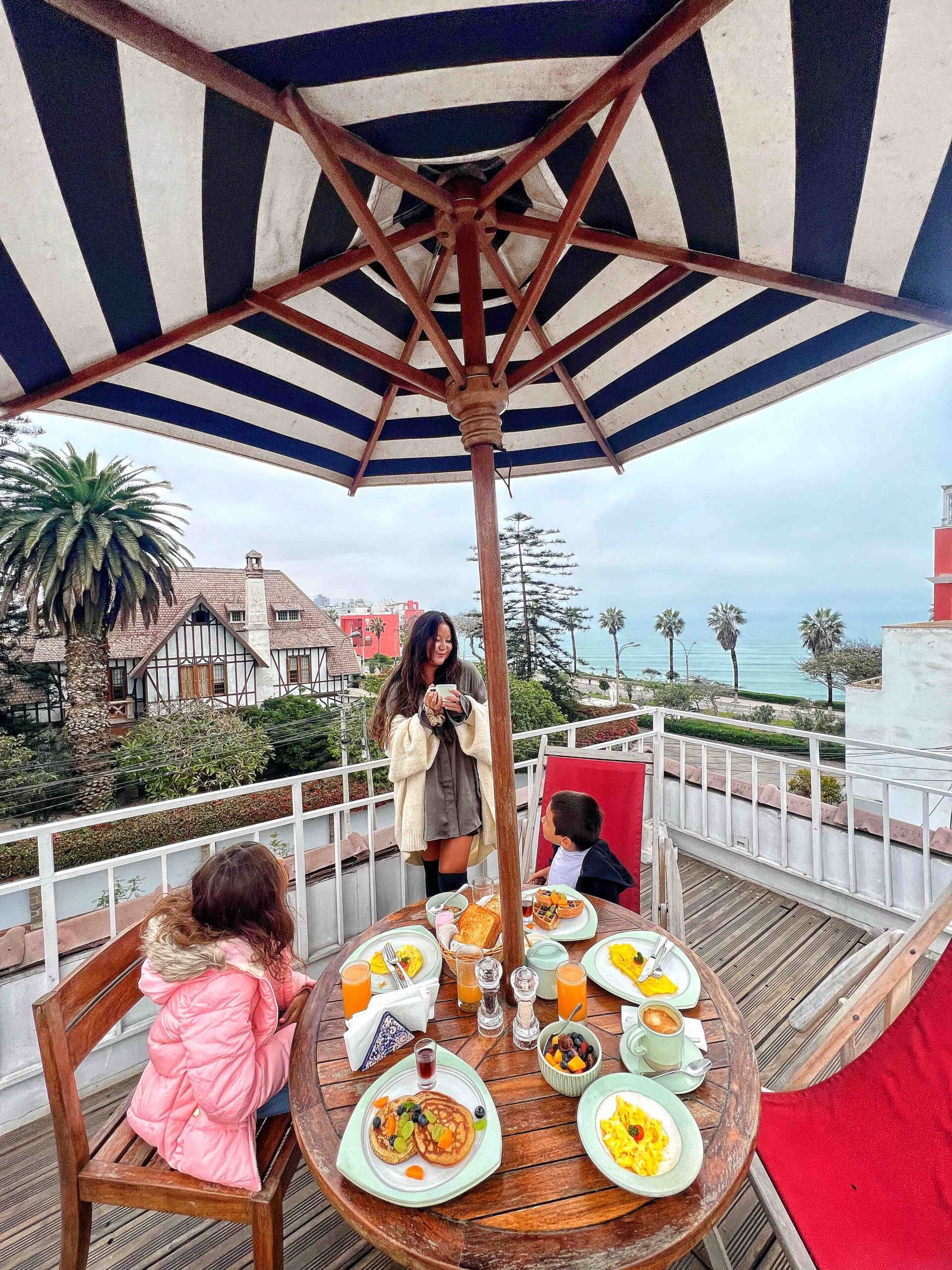 Breakfast on our Private Outdoor Terrace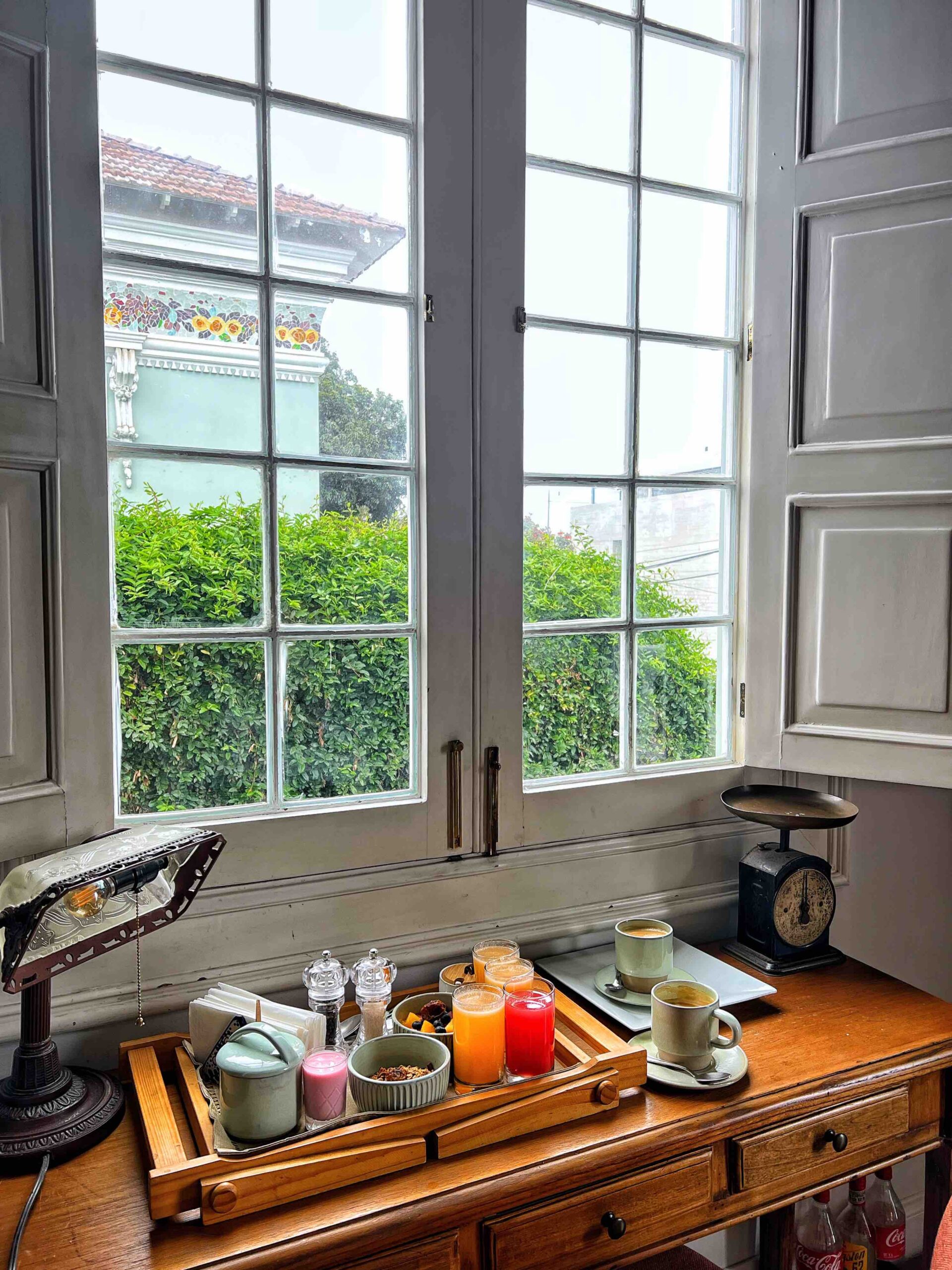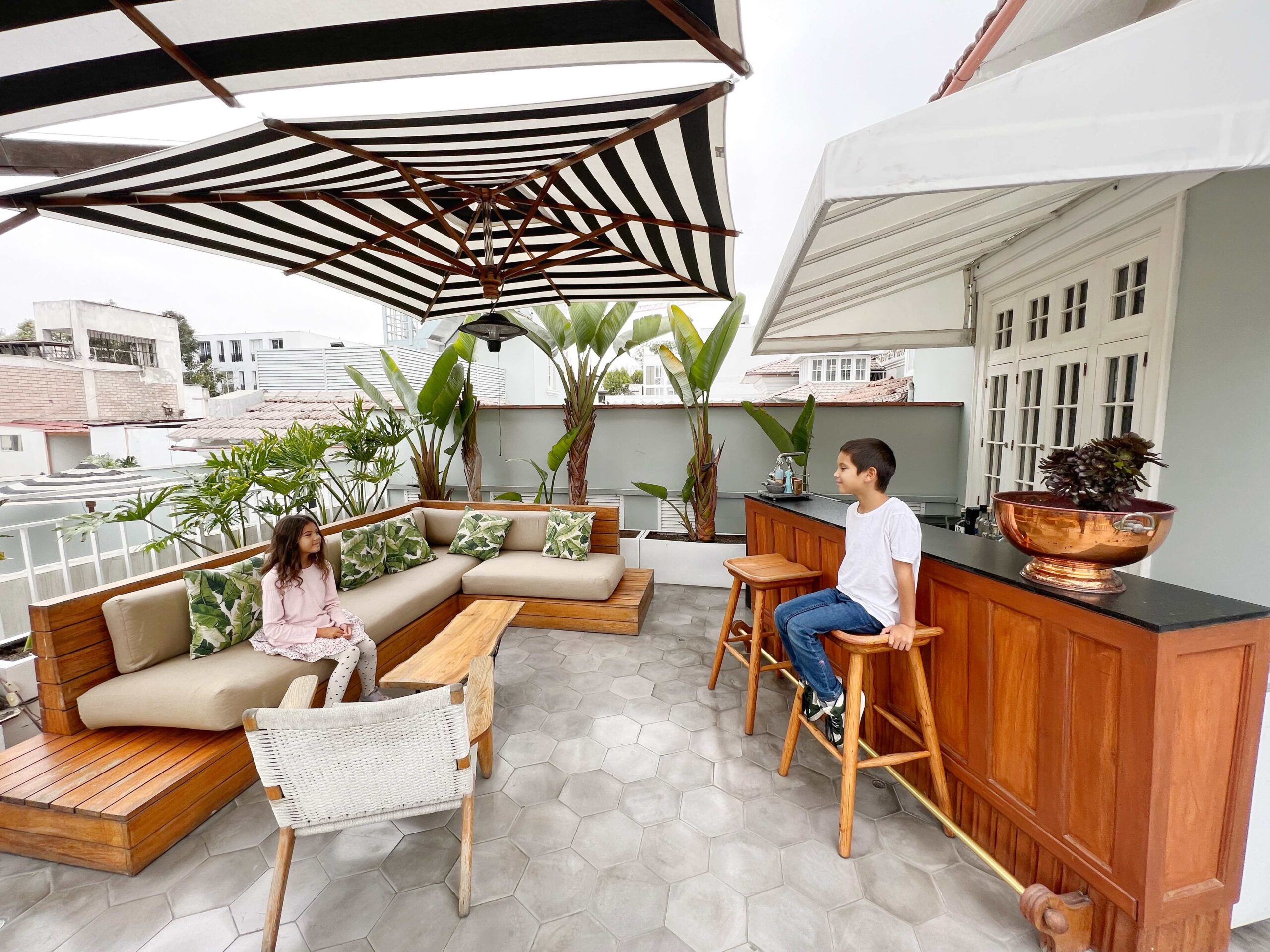 The Bar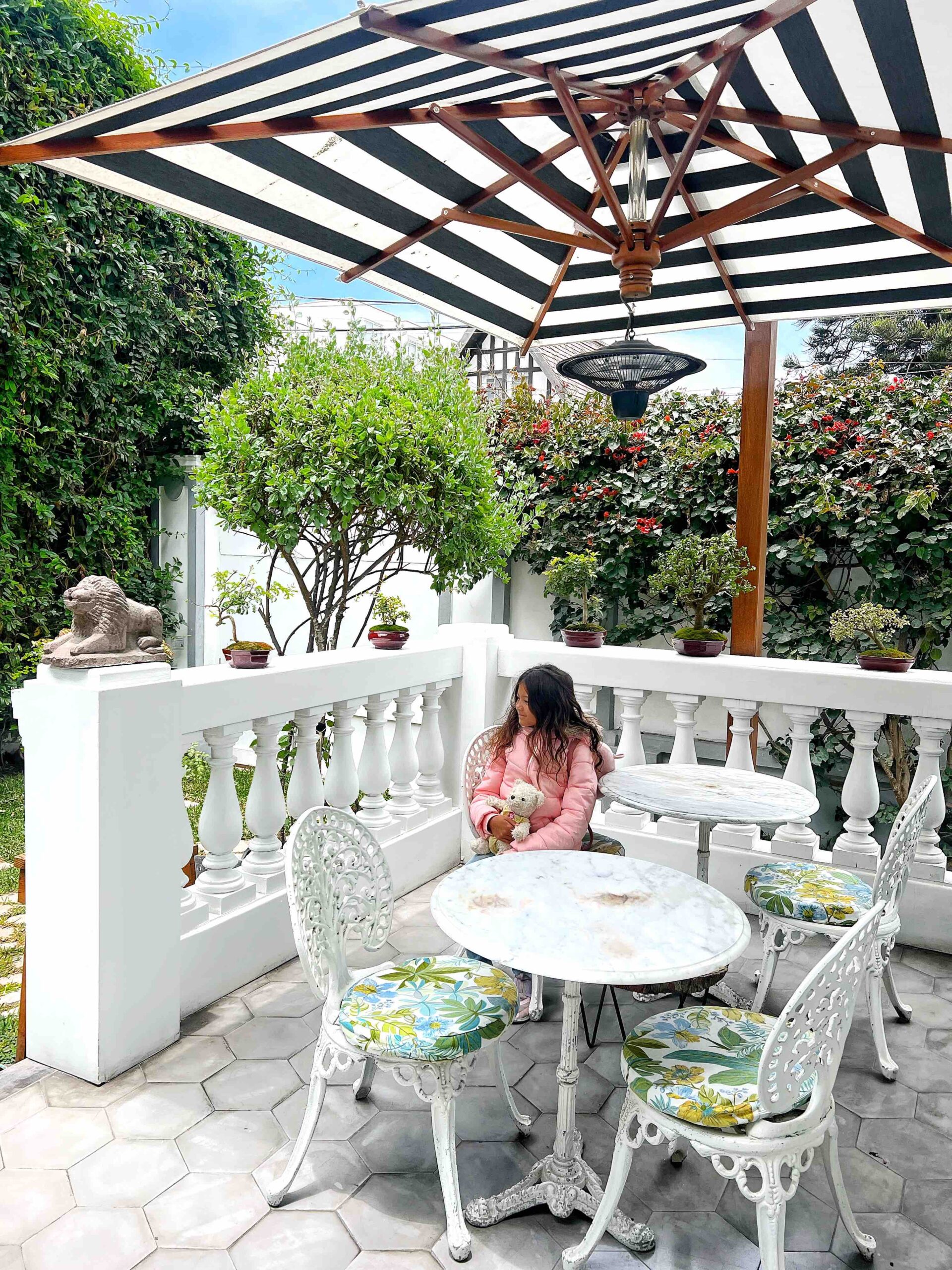 Communal Outdoor Tables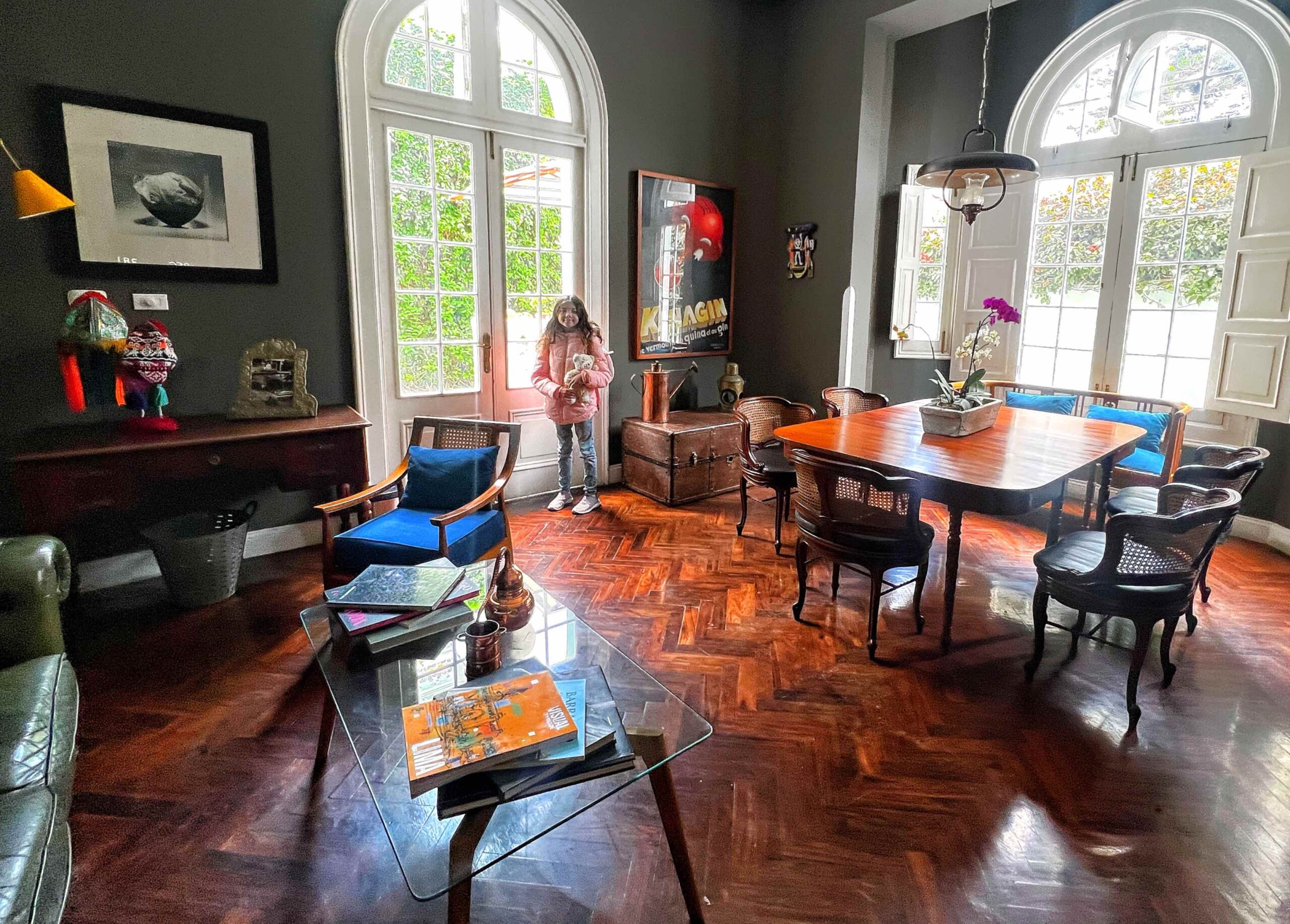 Dining Room
Villa Barranco, located in Lima's bohemian Barranco district, offers the discerning traveller a beautiful boutique experience during their stay in the vibrant city. We loved the classic, delicately restored 1920's house boasting characteristic guest rooms and suites, inviting living spaces, and a tranquil garden. The staff were instantly welcoming, helping us with tips about the surrounding area and ensuring we had a comfortable stay. Families will love the cozy and stylish Master Suite split over two floors and oozing eclectic style and luxurious touches. The master bedroom is spacious and sumptuous with an open terrace and grand bathroom complete with decadent clawfoot bathtub. Wind up the stairs and you'll find a warm and relaxing space comprised of a single bed, work desk, and artfully placed beanbags. Our kids loved having their own loft space to play and sleep and felt right at home in the sprawling suite. The highlight was the private roof terrace overlooking the Pacific Ocean and colourful surrounding area.
Guests have access to an artistic and elegant lounge area for relaxing or enjoying a meal at the large dining table. Grab a table at the rooftop bar for sunset cocktails or rent the entire space to enjoy an intimate gathering with friends. We waking up each morning to a full, freshly prepared breakfast which could be enjoyed in room or in their open dining area.
The Barranco neighbourhood is known for its artistic nature and cultural flair. We enjoyed having a variety of eateries, cafes, markets and boutiques on our front step and being right on the seafront where we could easily walk along the Malecon and enjoy the ocean breeze and stunning views.
If you're looking for a unique and unforgettable experience in one of Lima's most popular and interesting neighbourhoods, we highly recommend Villa Barranco. Benefit from staying in a classic and artistic home with impeccable five star service and amenities while experiencing life as a local in the alluring and vibrant neighbourhood.
www.ananayhotels.com/en/hotels/villa-barranco/
C. Carlos Zegarra 274, Lima 15063
+51 921 482 886