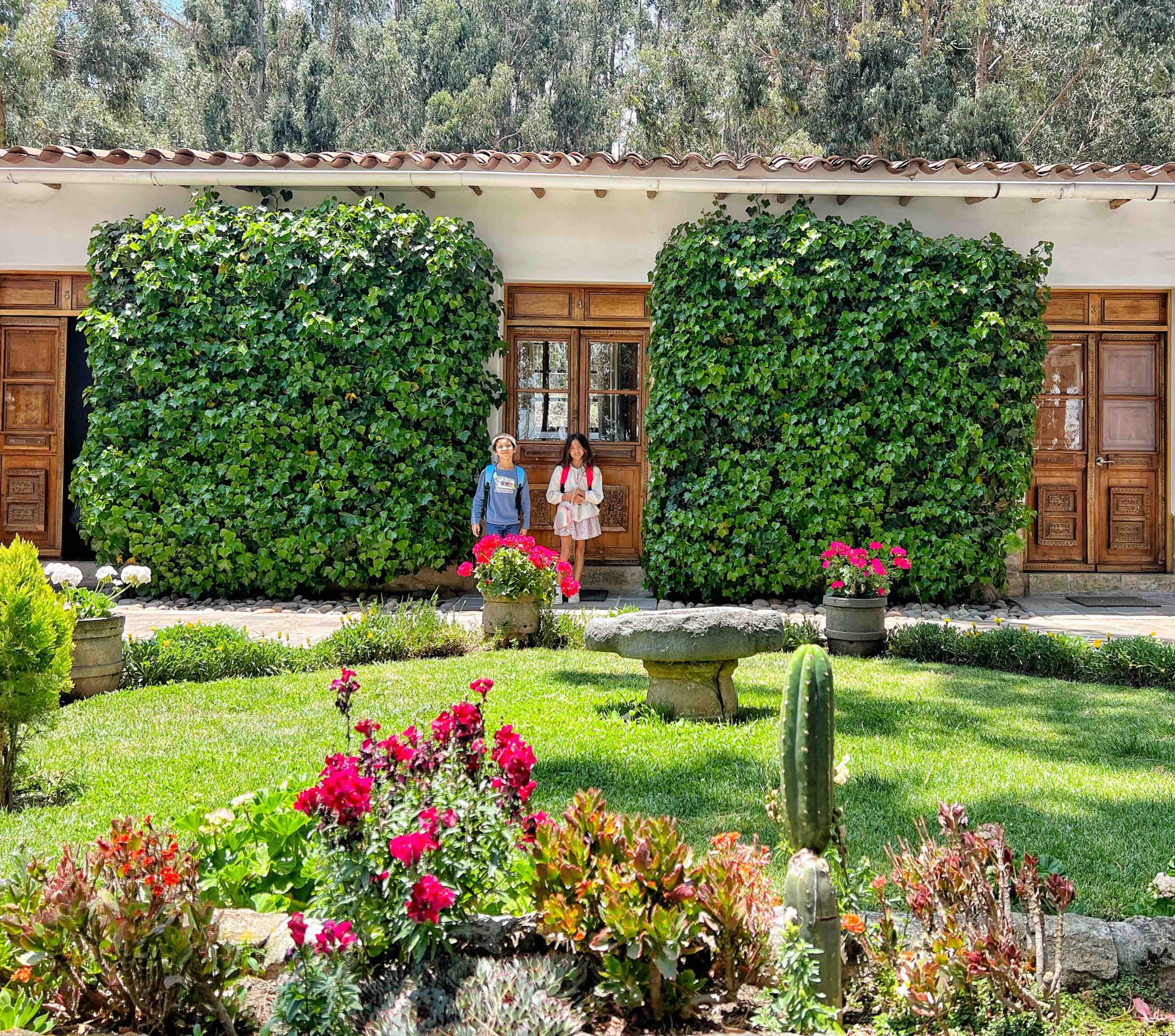 Palacio Manco Capac by Ananay Hotels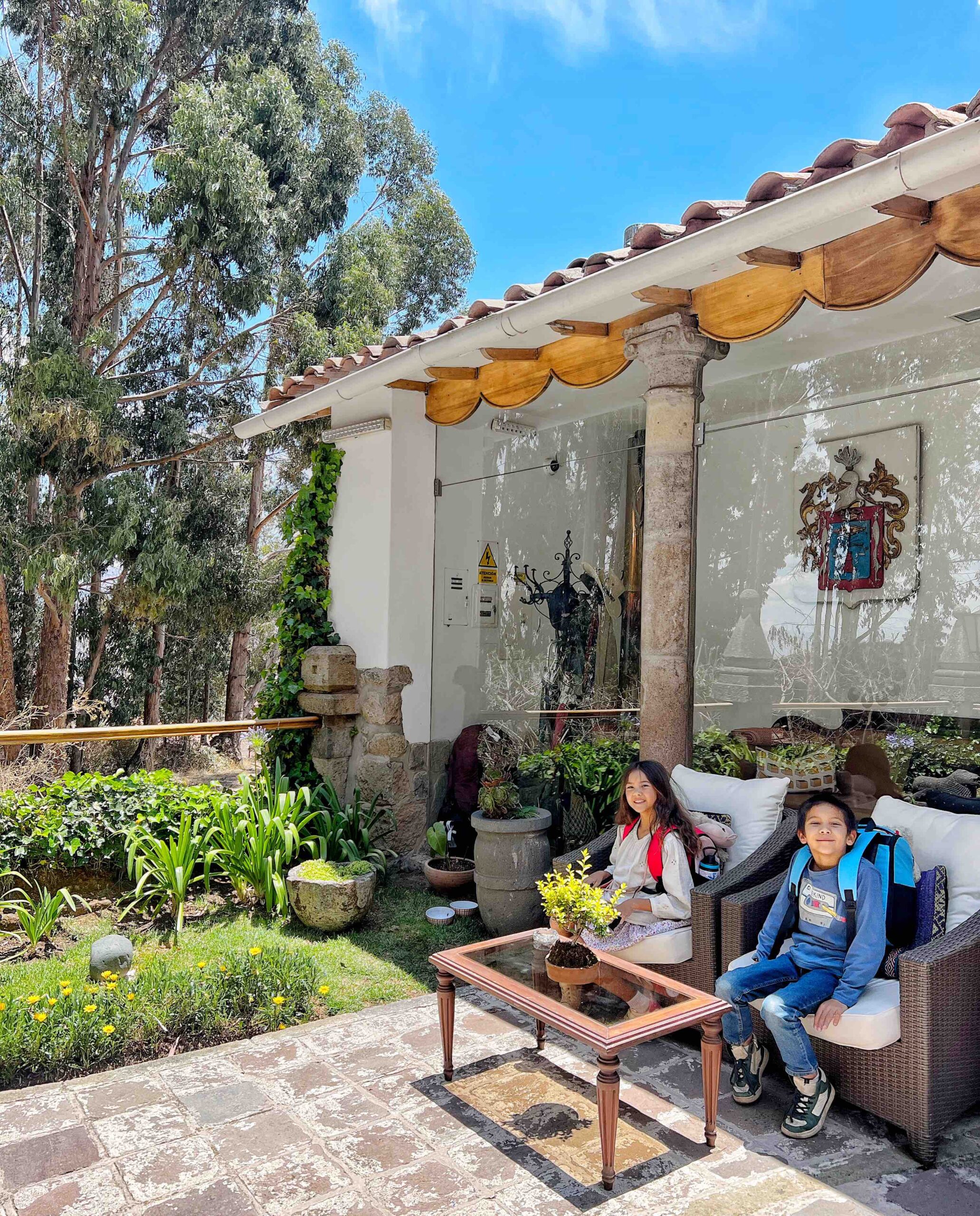 Checking In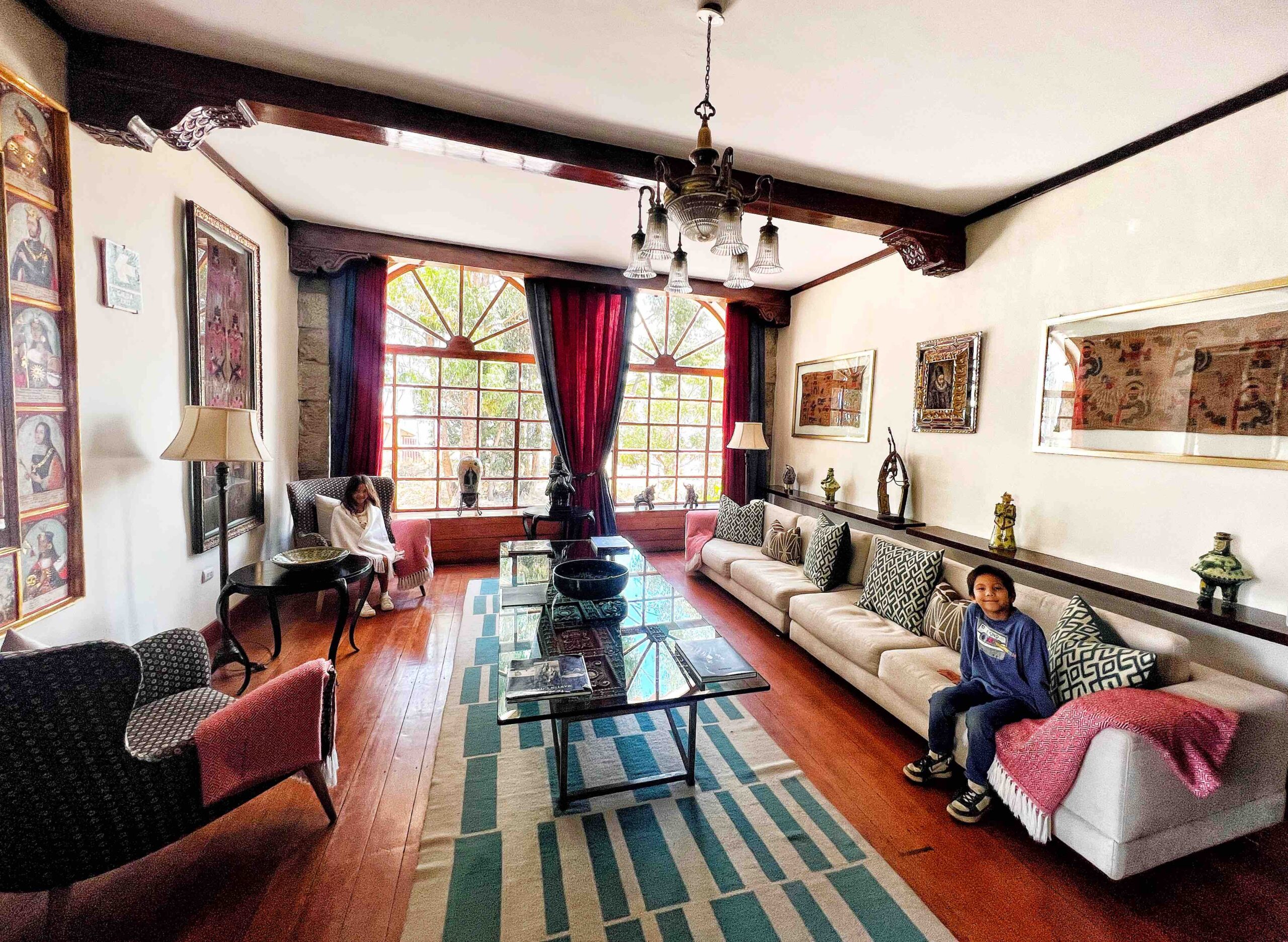 Communal Area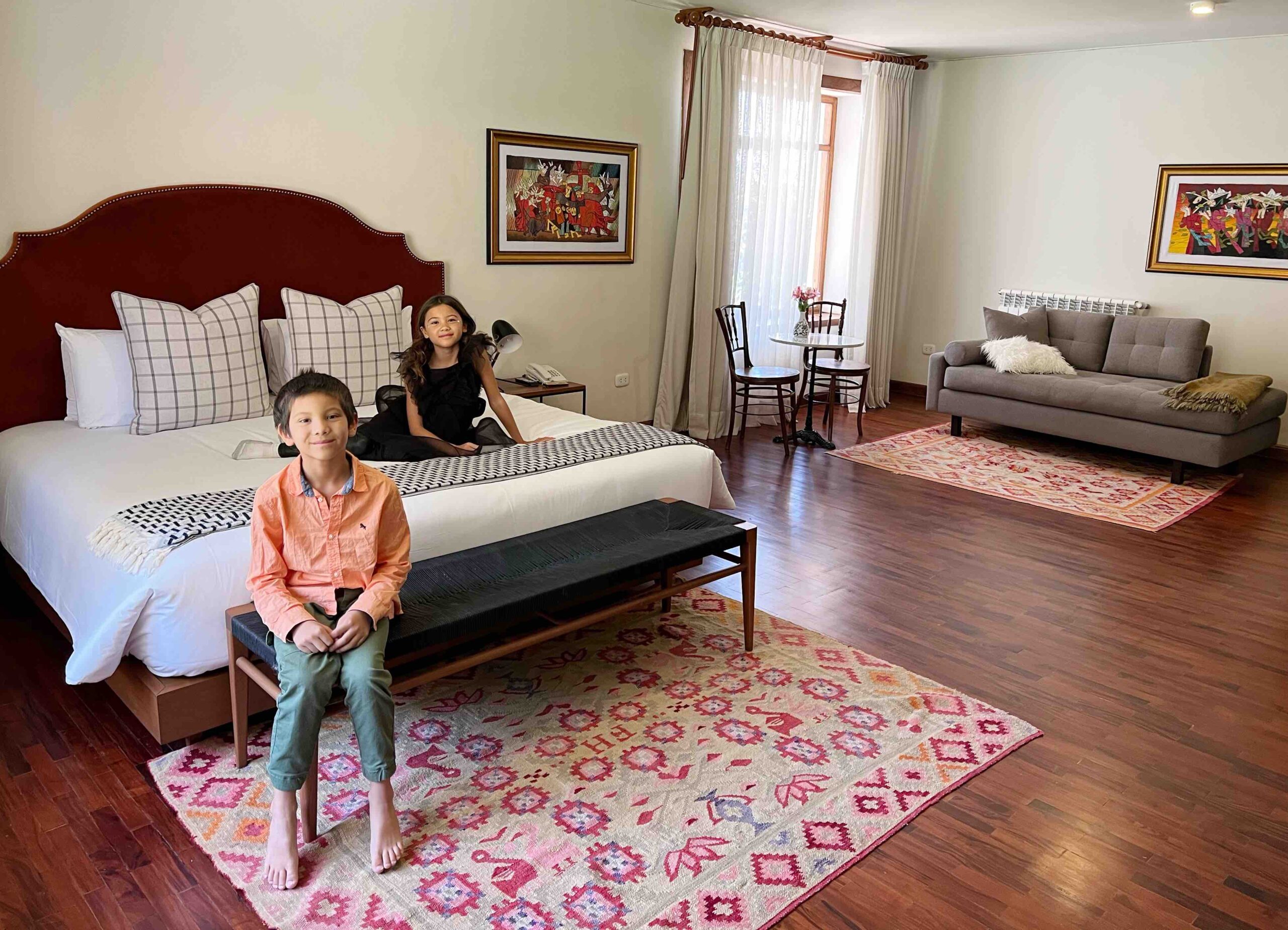 Master Suite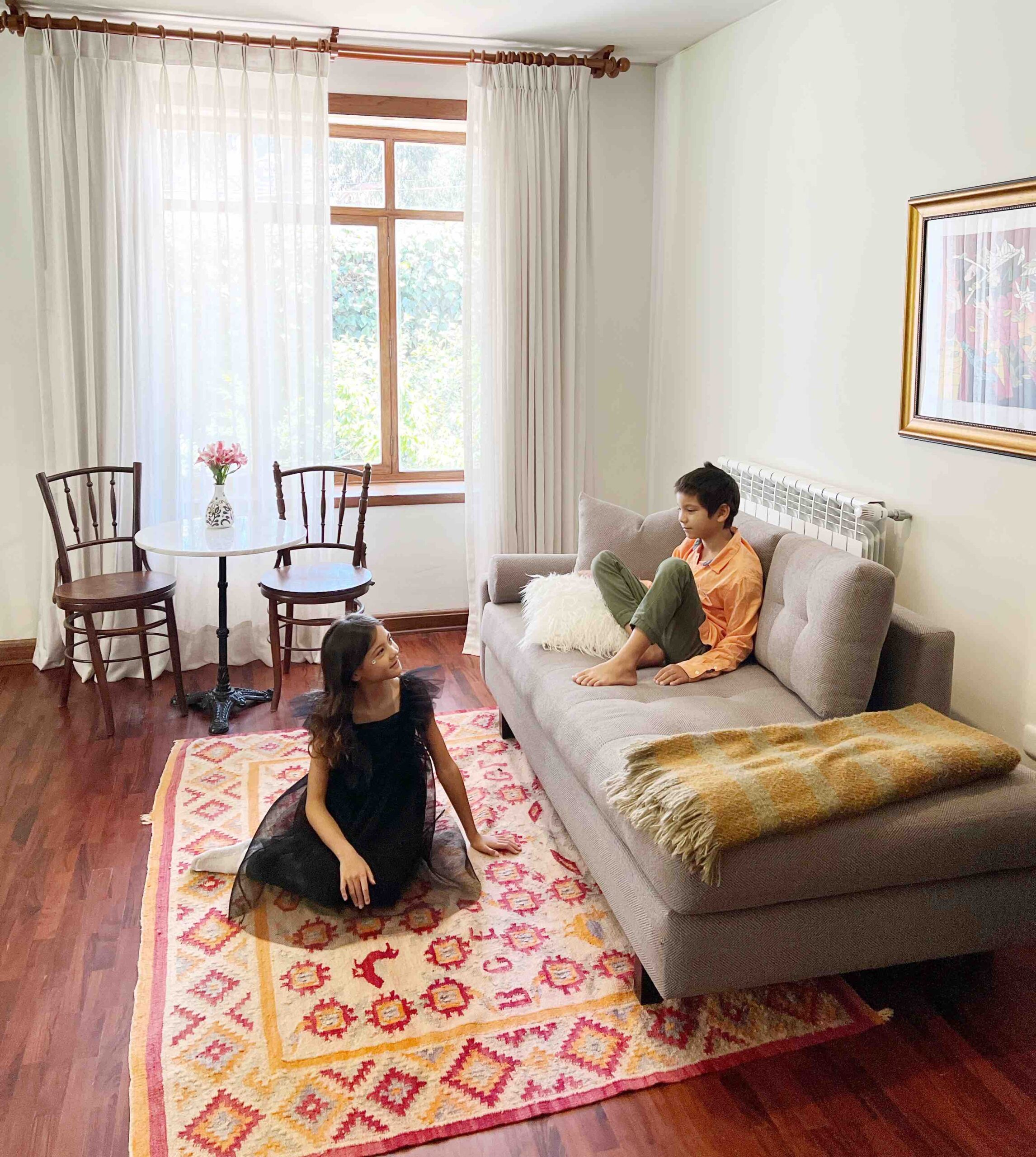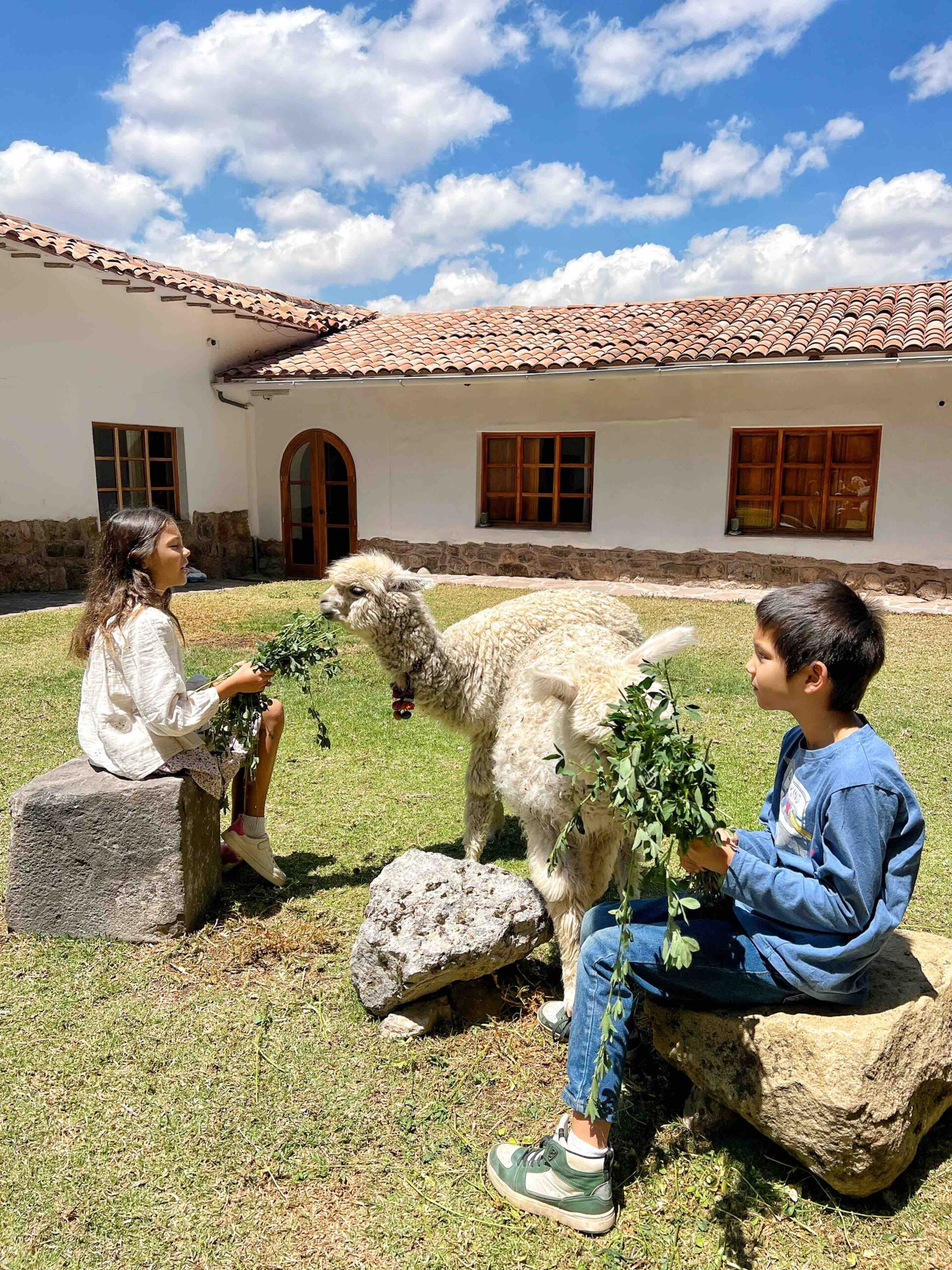 Resident Alpacas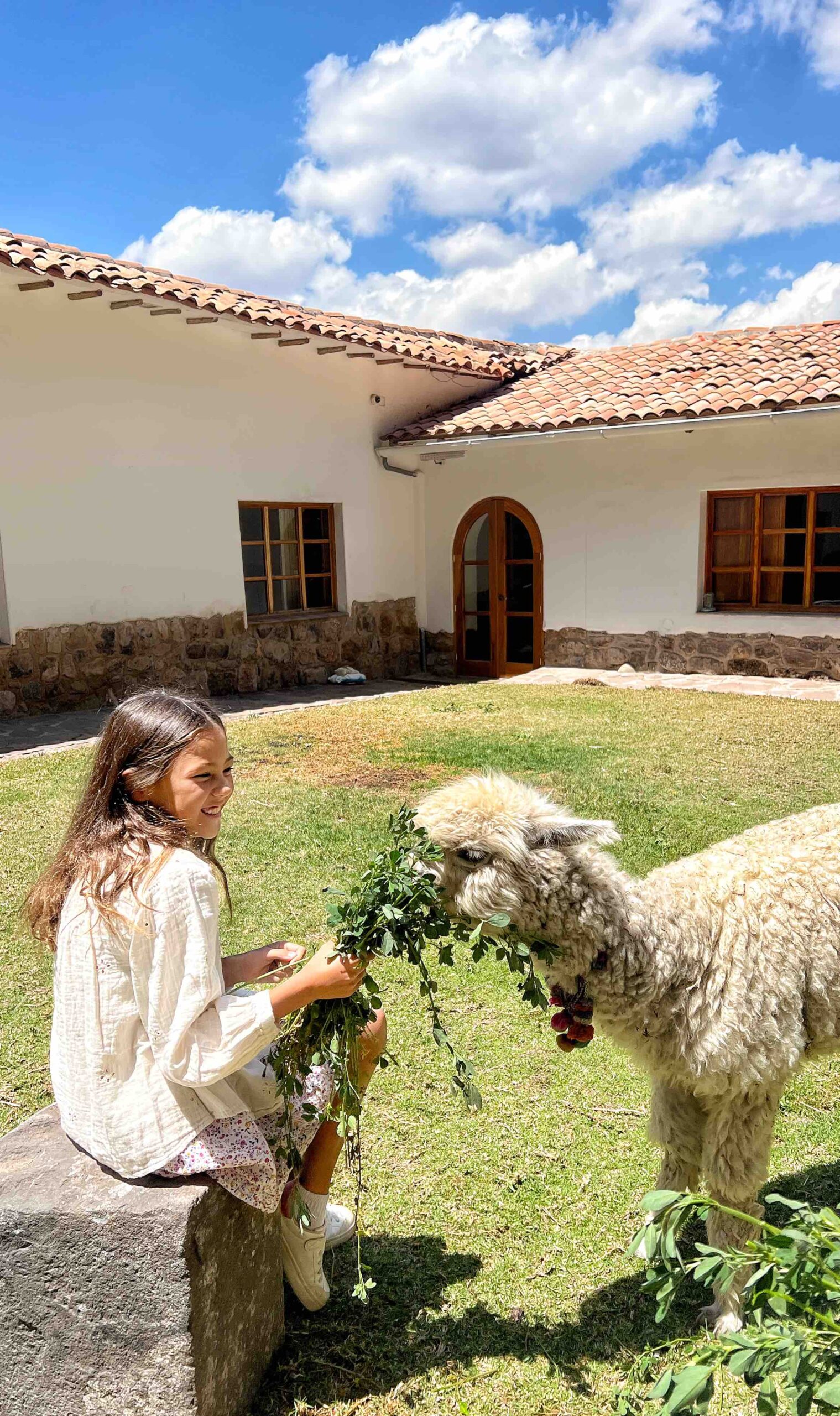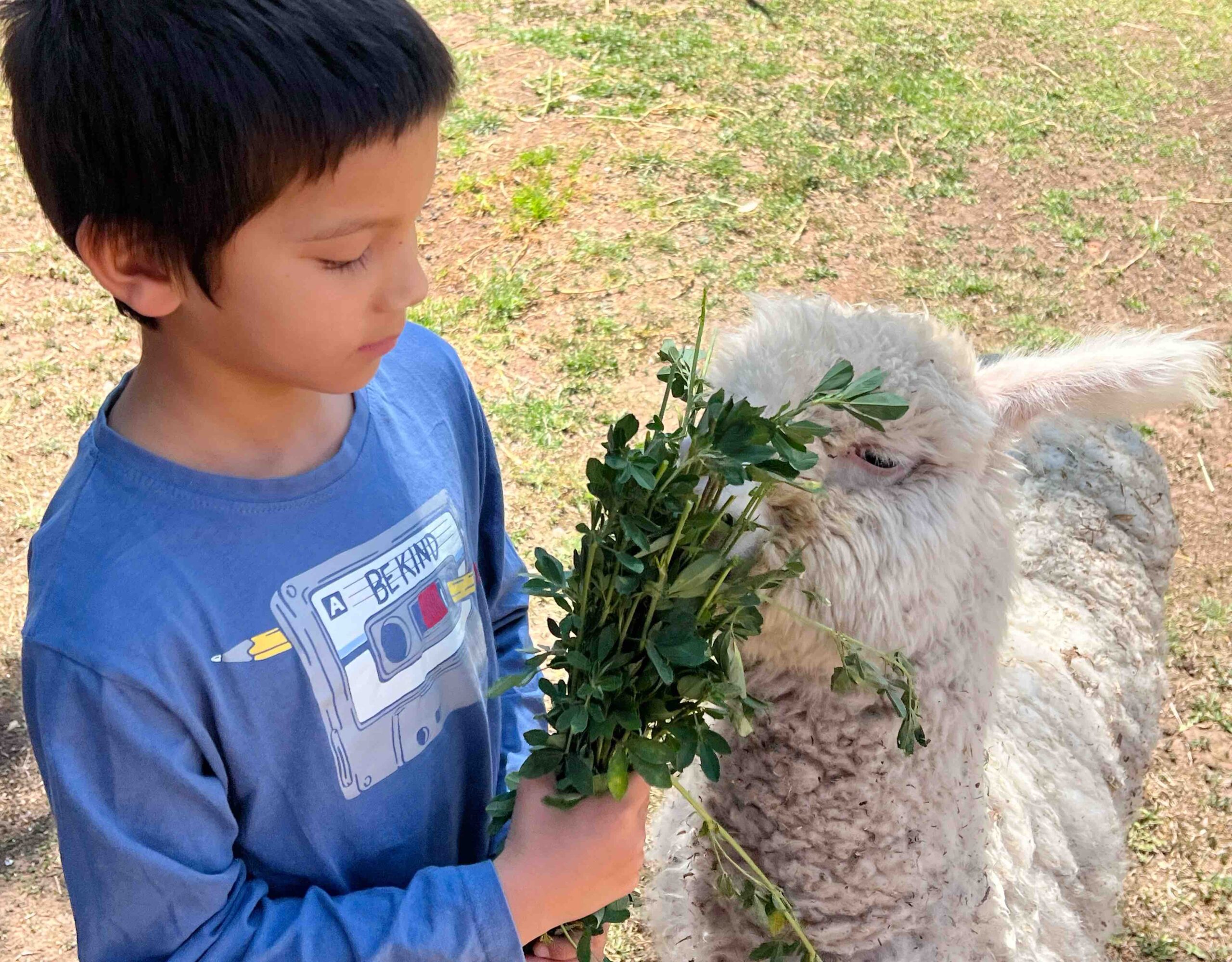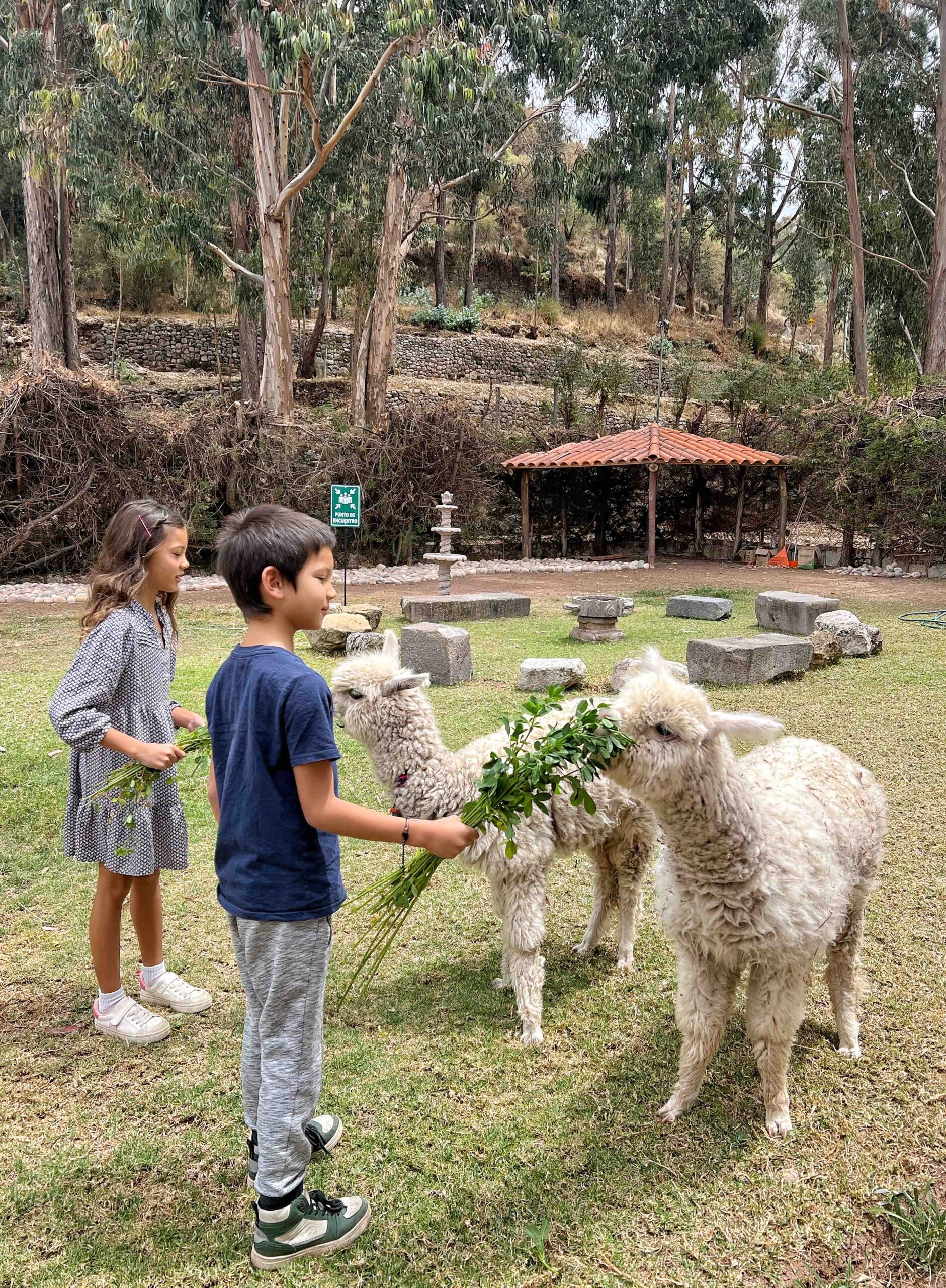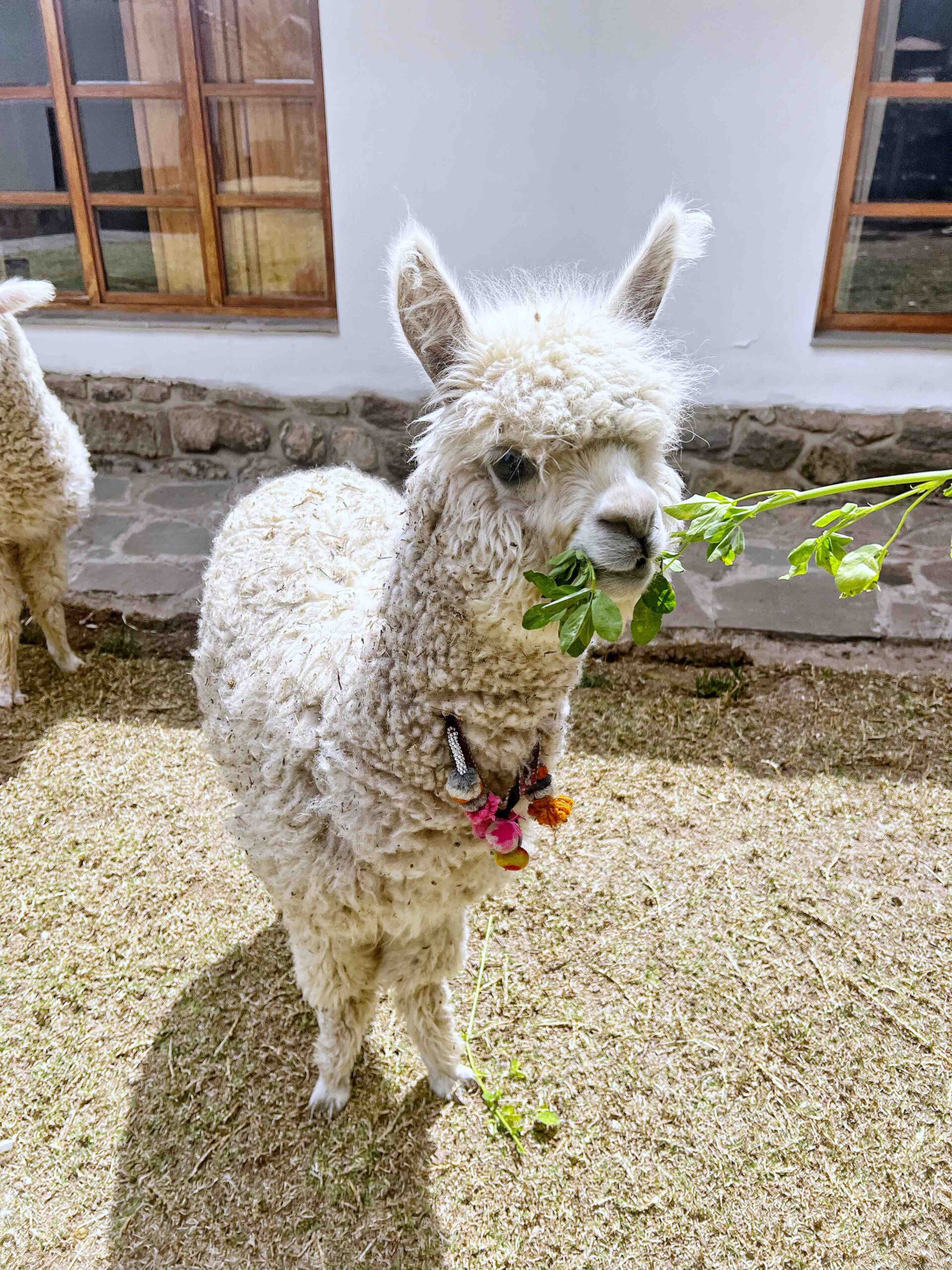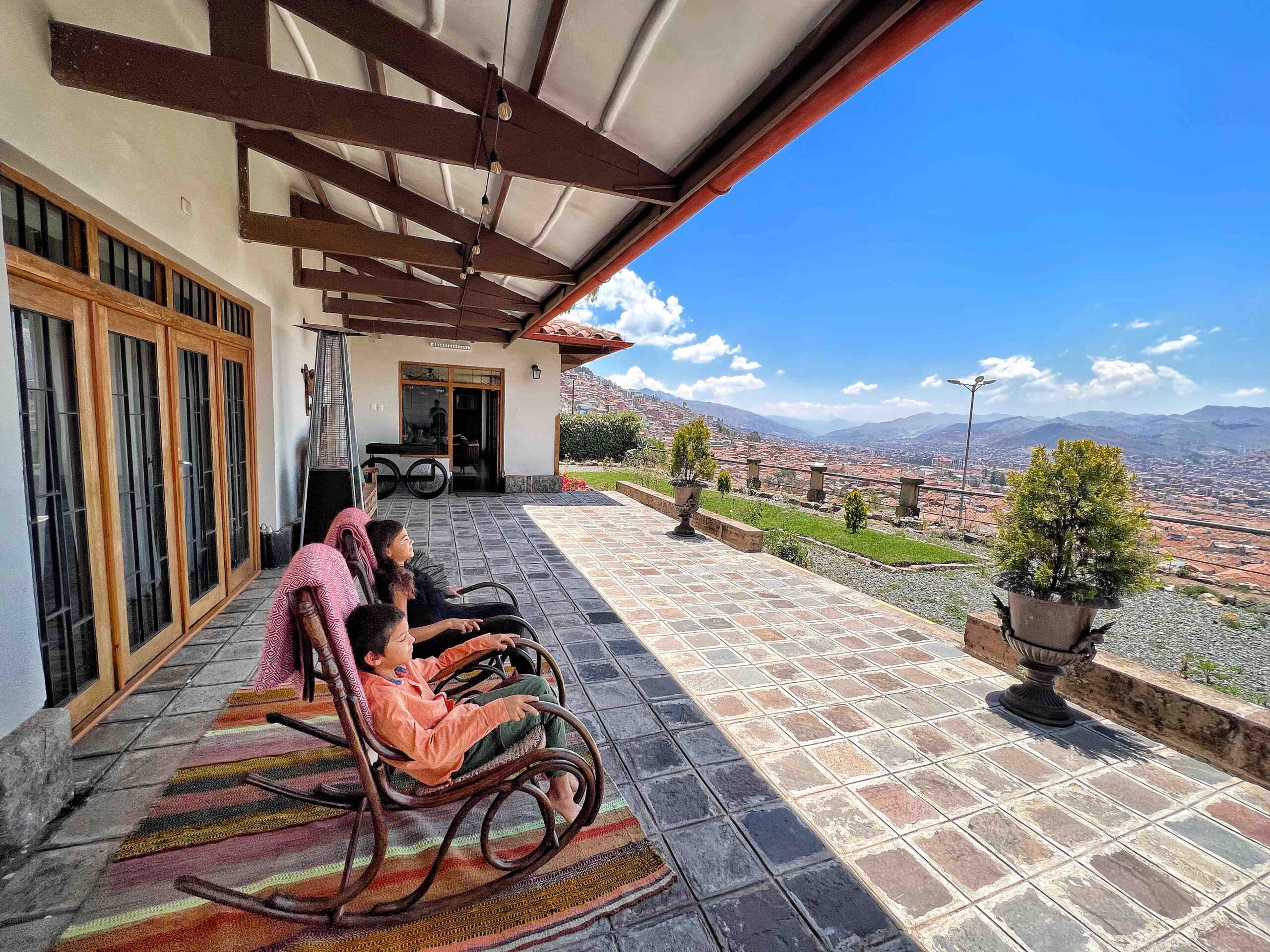 Outdoor Terrace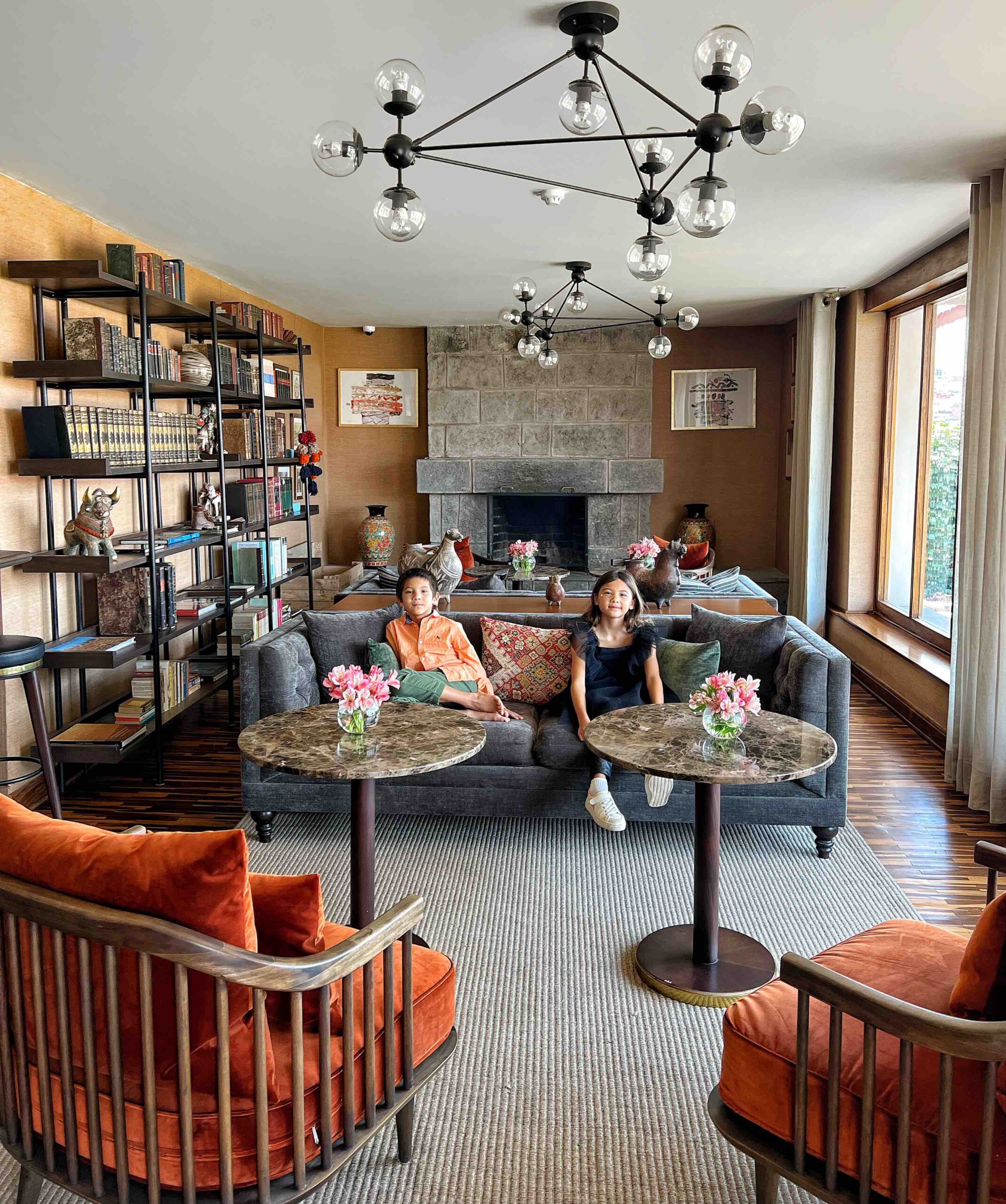 Communal Area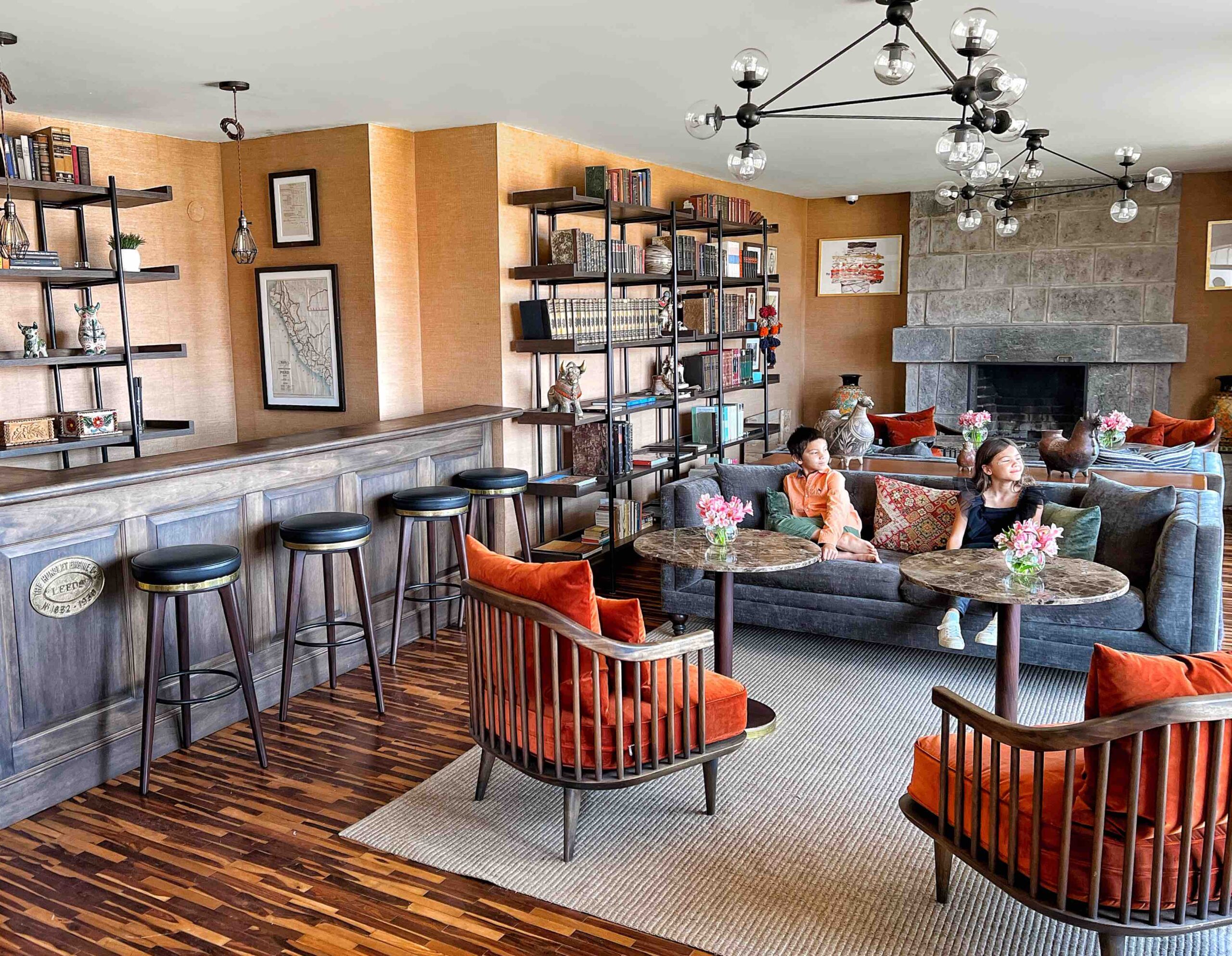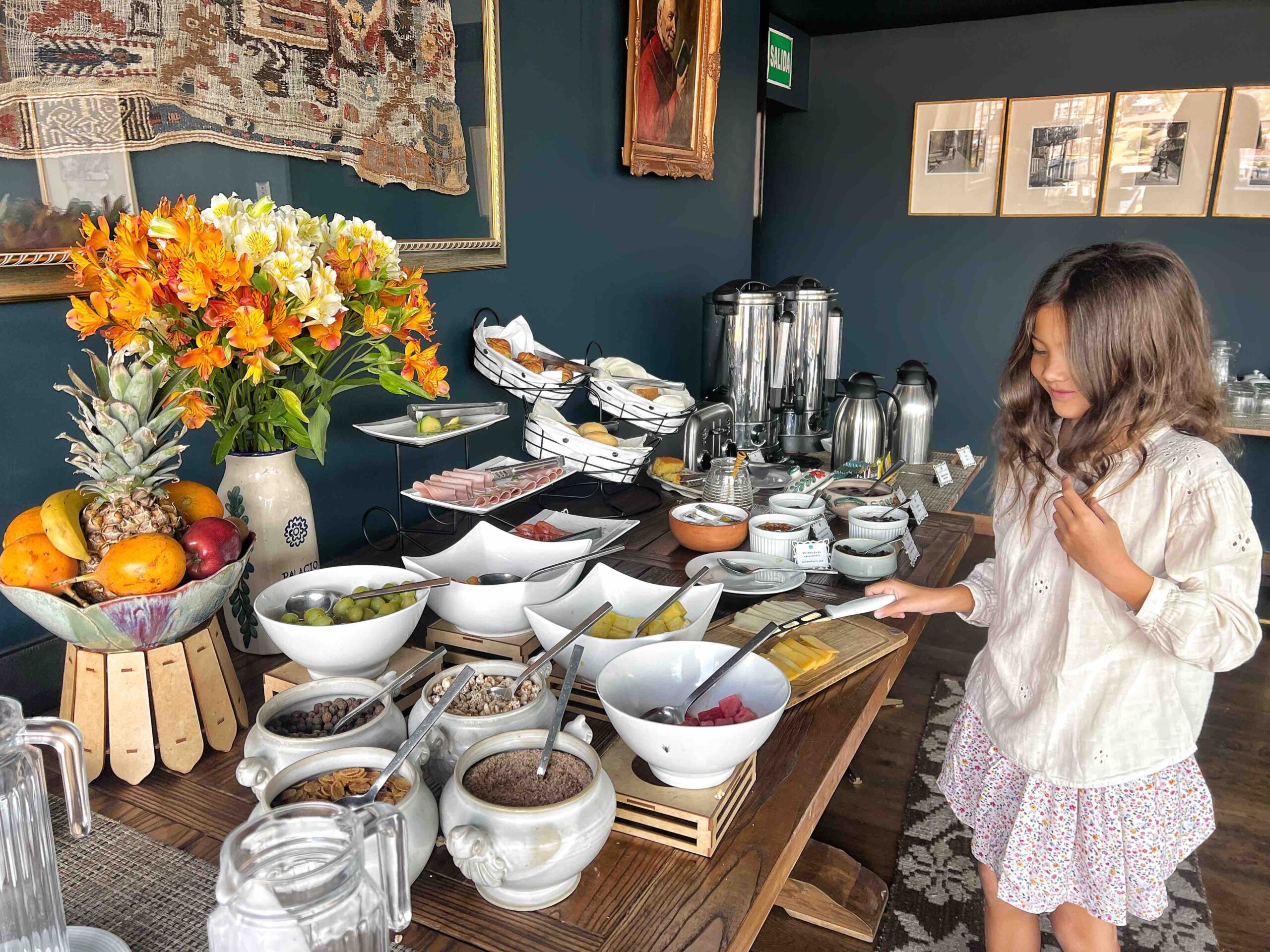 Breakfast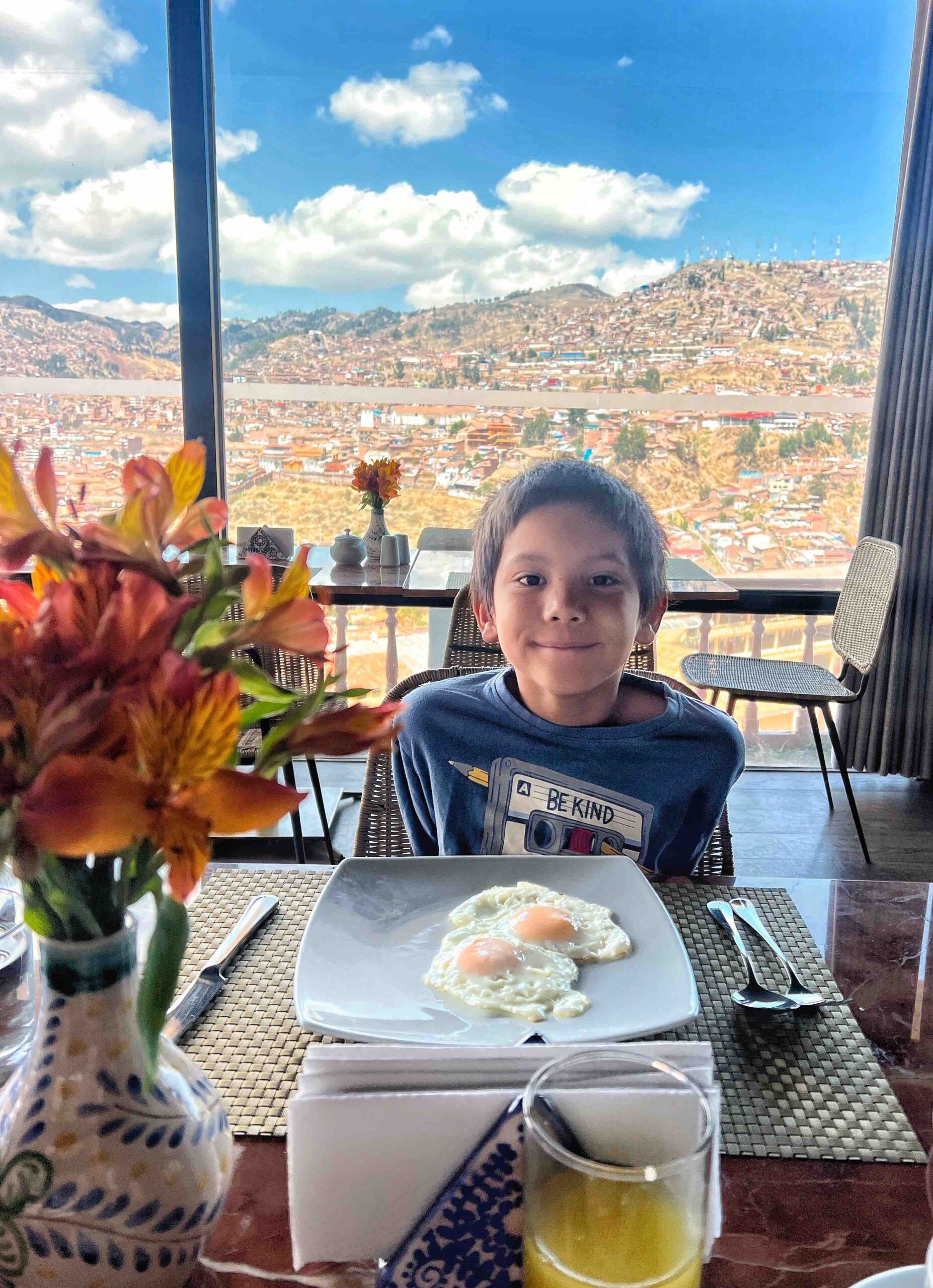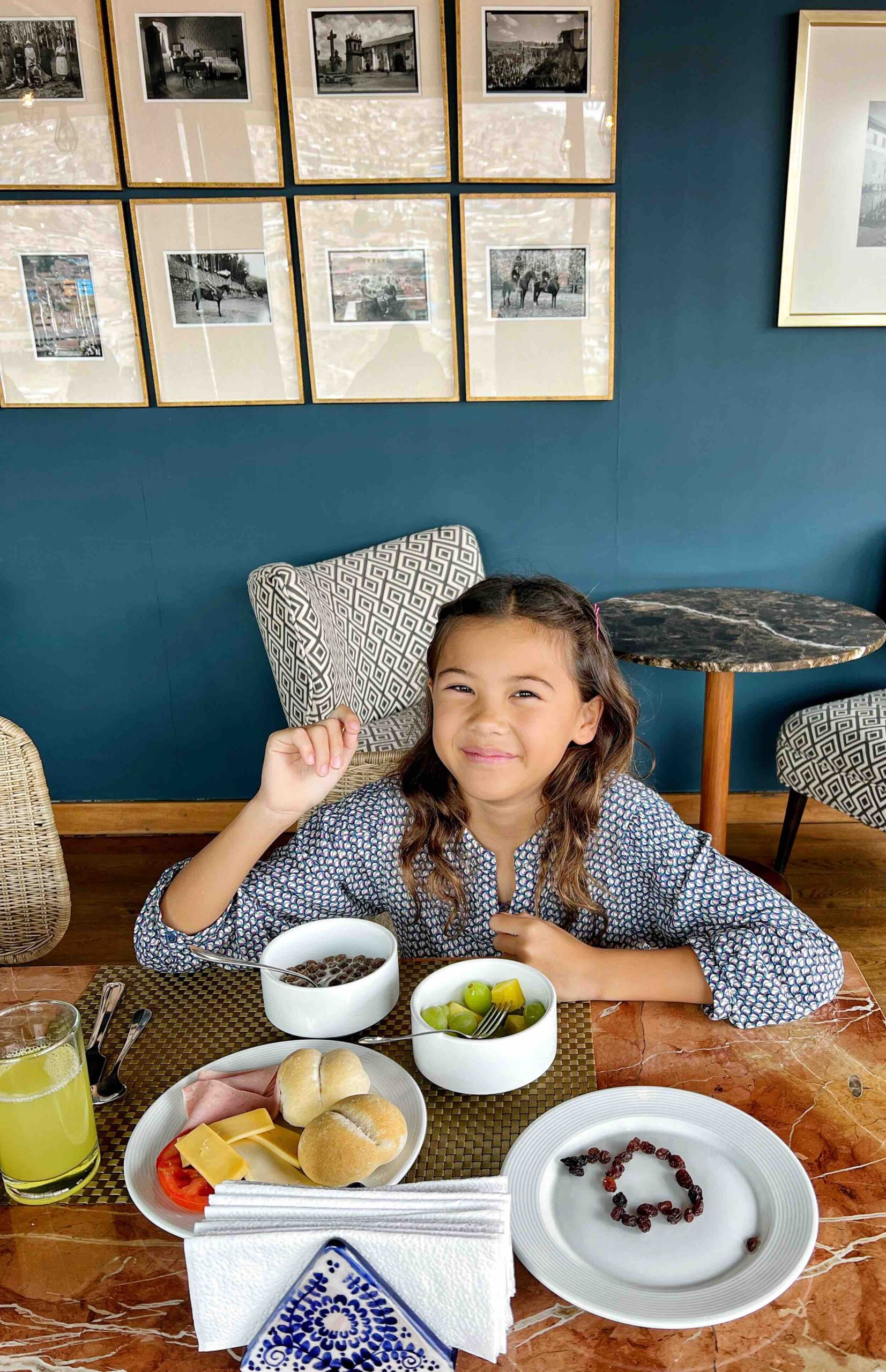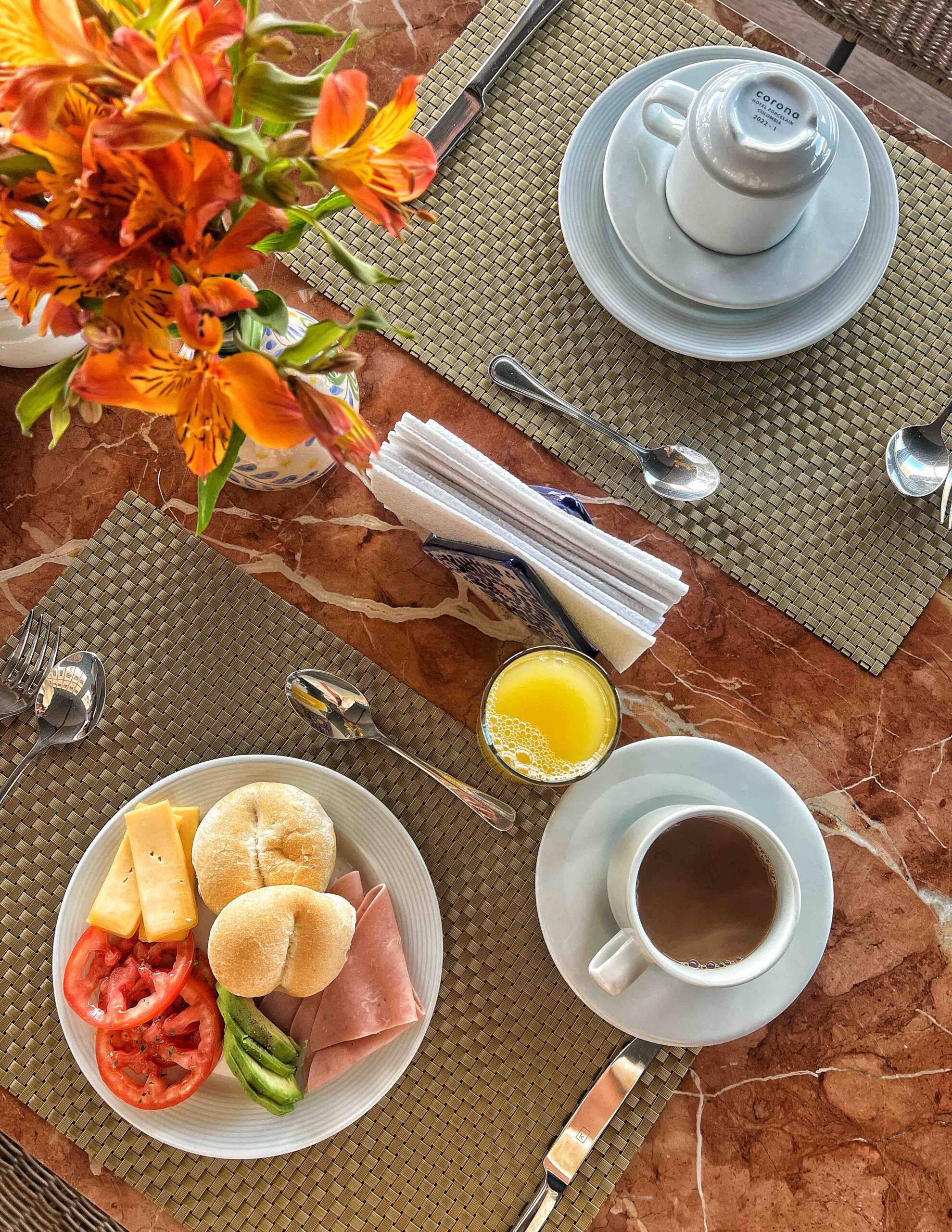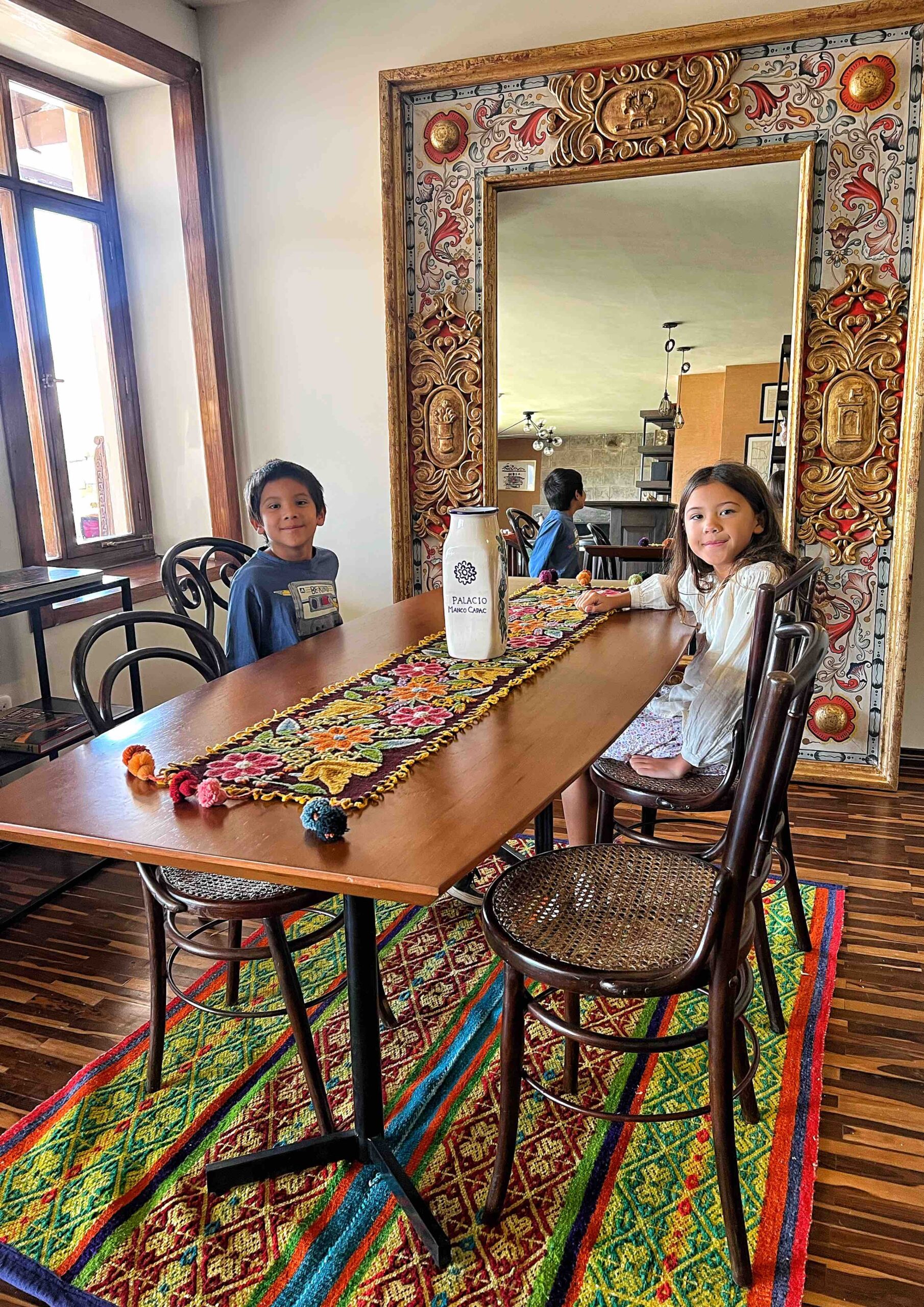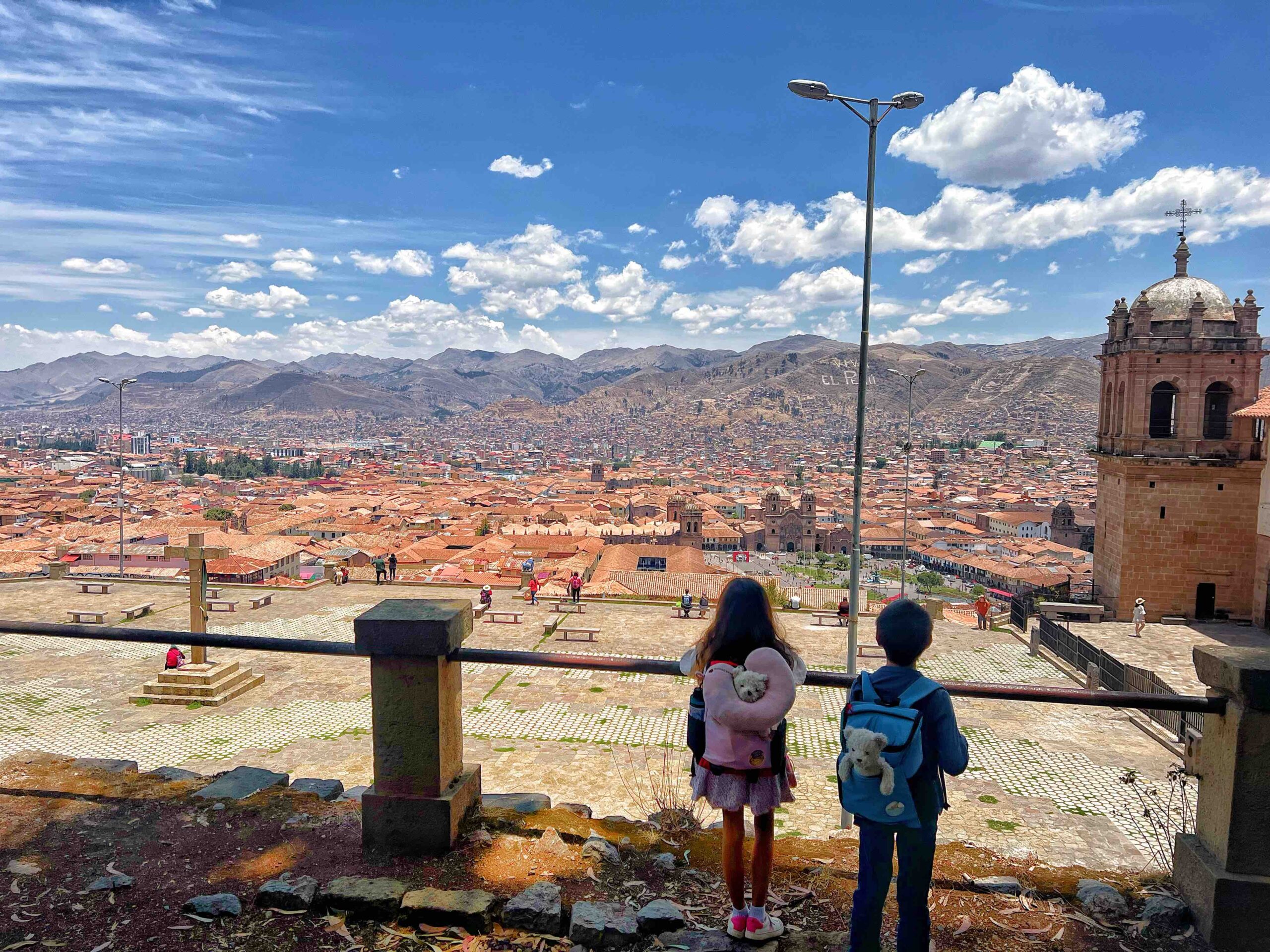 We loved discovering the stunning city of Cusco with Palacio Manco Capac. Perched above the captivating city, the five star hotel is an ideal sanctuary for your family's stay in the cultural destination. We loved the historic building, decadent and cozy guest rooms, and impeccably styled lounge spaces and dining area. The attention to detail and stylish corners were a huge highlight of the property, creating the illusion of a grand stately home. Our Master Suite was perfect for a family of four with modern amenities and five star touches to ensure a sumptuous stay.
The inviting lounge incorporated comfortable seating and a roaring fireplace alongside unforgettable vistas. We enjoyed a hearty breakfast and panoramic views each morning at the mouthwatering and healthy buffet. A huge highlight for our children were the sweet resident alpacas which we visited and fed daily. The immaculately manicured grounds of the five star hotel are perfect for a leisurely stroll or immersing in the natural surroundings and landscape of Cusco. Although you're just a stone's throw from the city centre, the tranquility can be felt throughout the calm and quiet property. Staff consistently went out of their way to ensure we were comfortable and always added thoughtful details creating an unforgettable stay.
Palacio Manco Capac is optimally located at the heart of Cusco. You are only a ten minute walk to the Plaza de Armas and around the corner from the vibrant neighbourhood of San Blas. We loved exploring all the nearby markets and traditional boutiques alongside a plethora of mouthwatering restaurants and cafes. The historic ruins and iconic sights are only a short walk away and the friendly staff are always available to help with recommendations or book transport to nearby attractions. If you're craving luxury alongside tradition and history, Placio Manco Capac is the perfect choice for your Cusco getaway.
www.ananayhotels.com/en/hotels/palacio-manco-capac/
Quinta Qolqampata, San Cristóbal S/N, Cusco 08002
+51 917 876 497