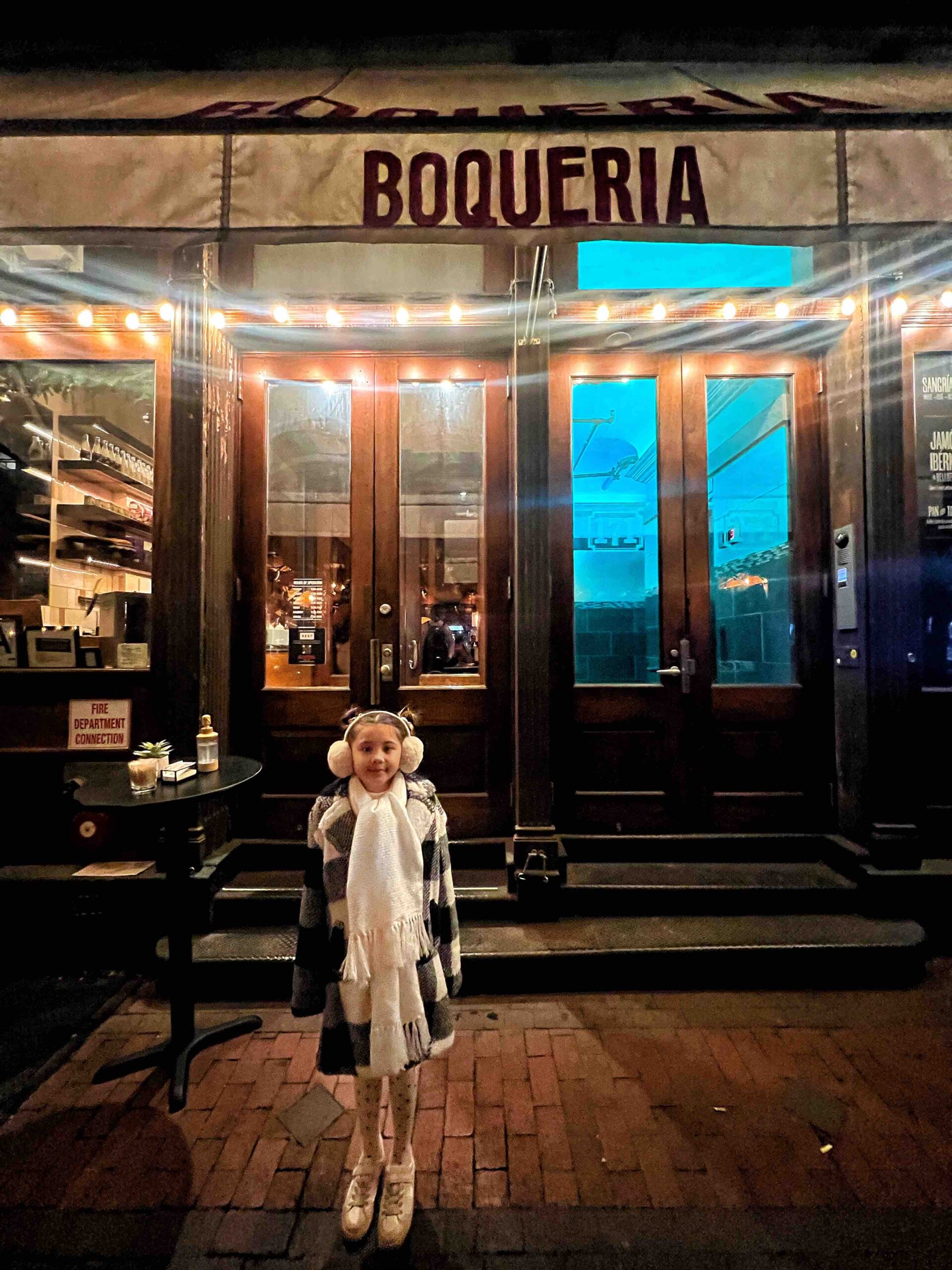 Boqueria Soho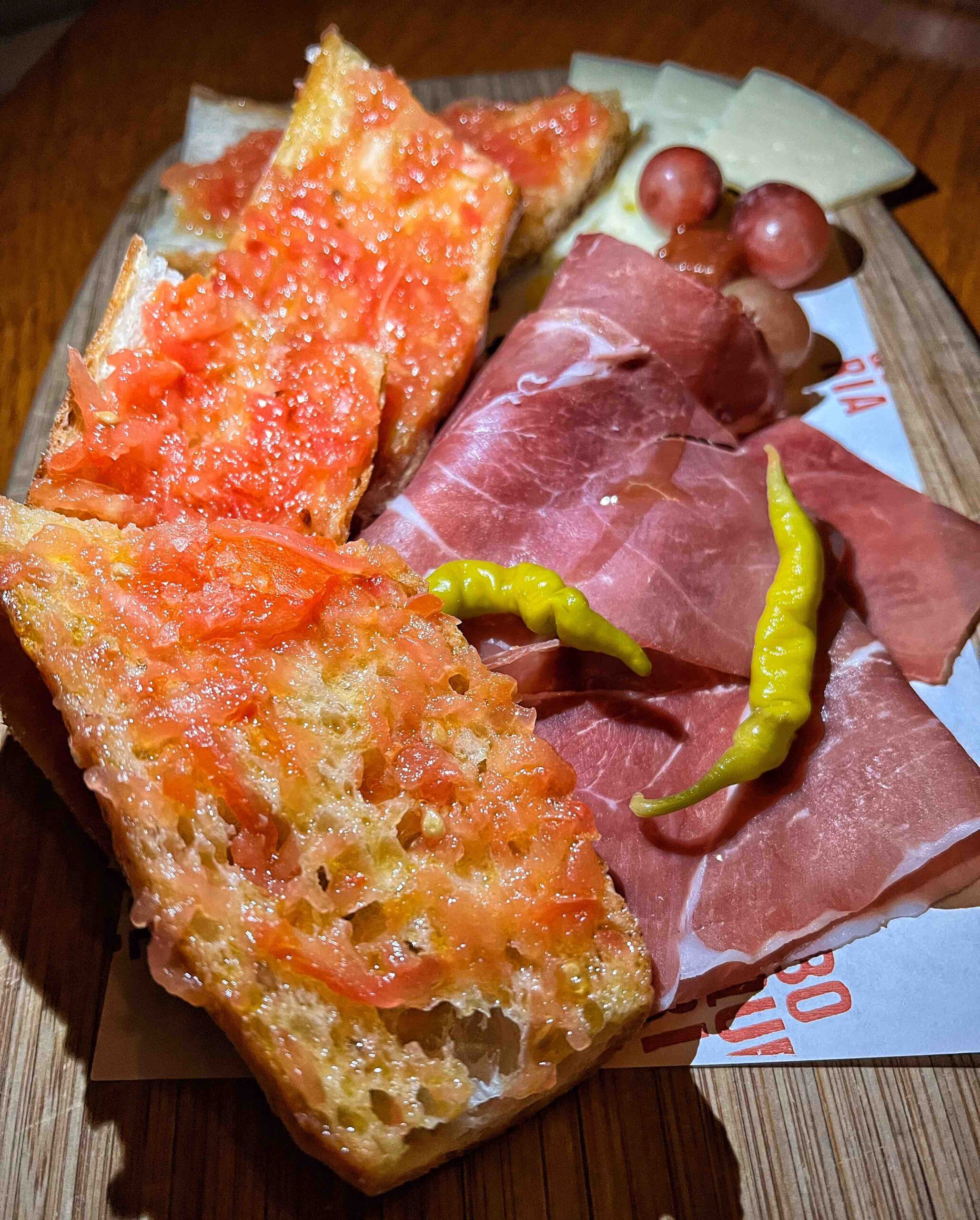 Serrano Ham, Pan con Tomate and Manchego Cheese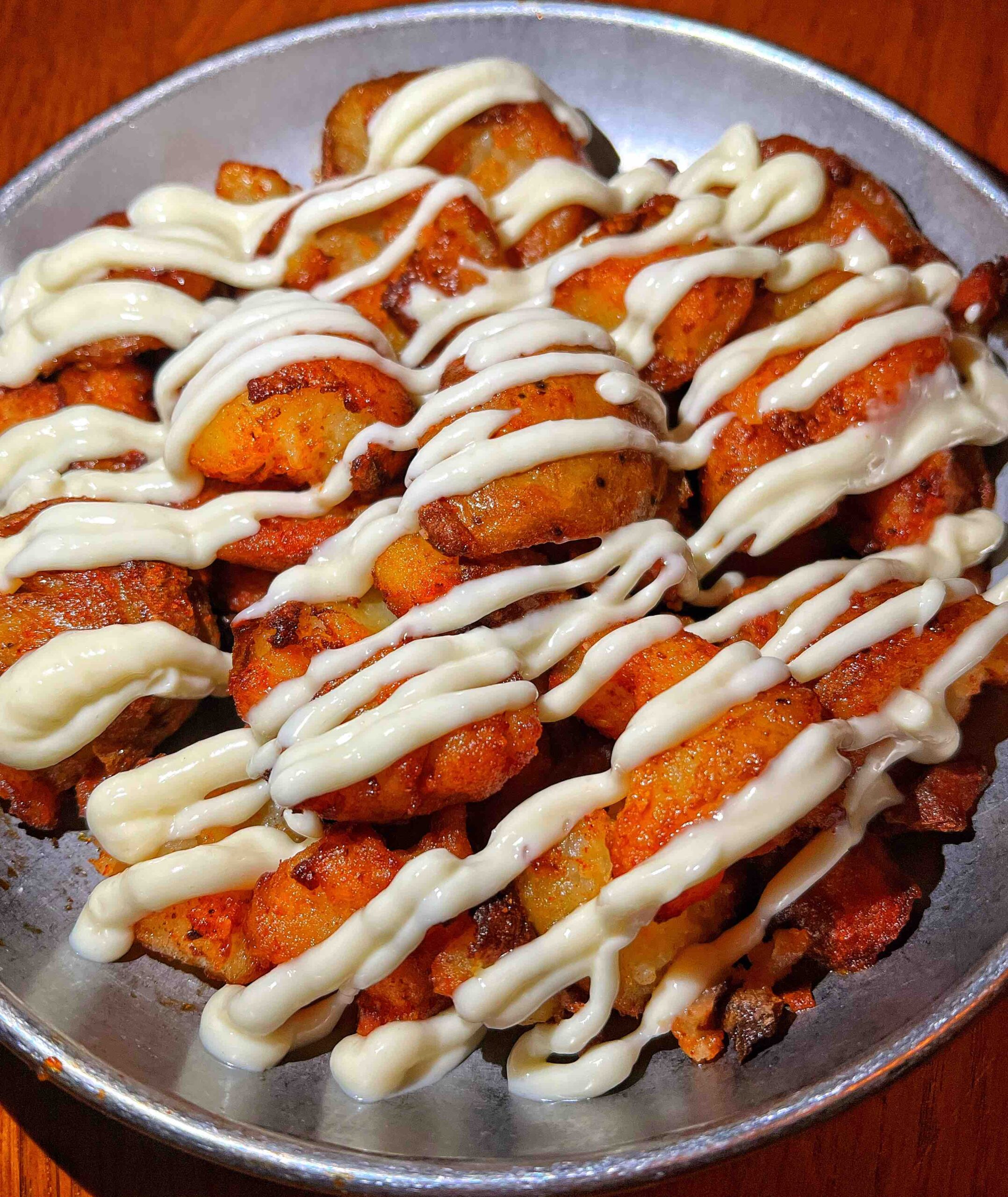 PATATAS BRAVAS
Crispy potatoes, salsa brava, pimentón, garlic allioli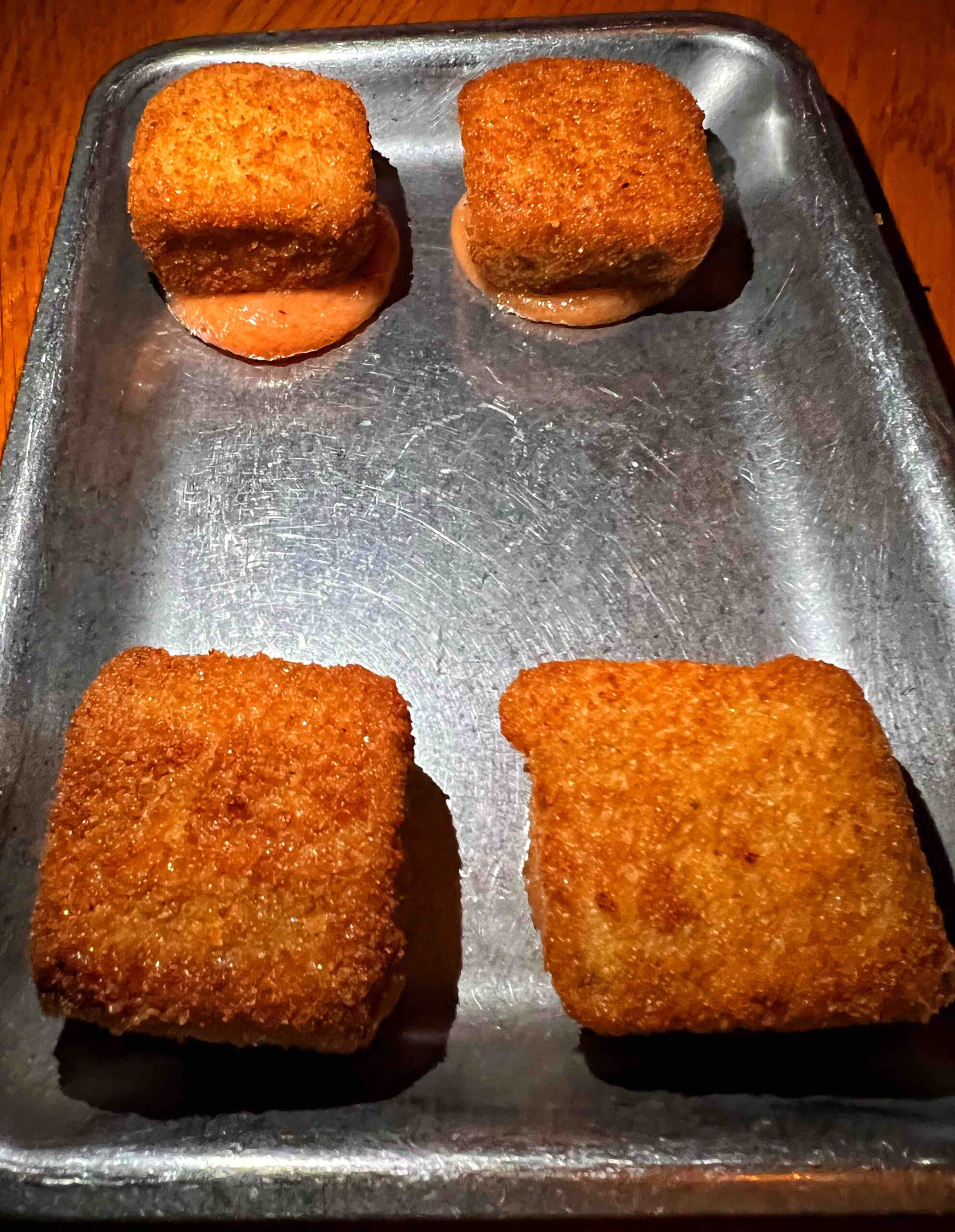 CROQUETAS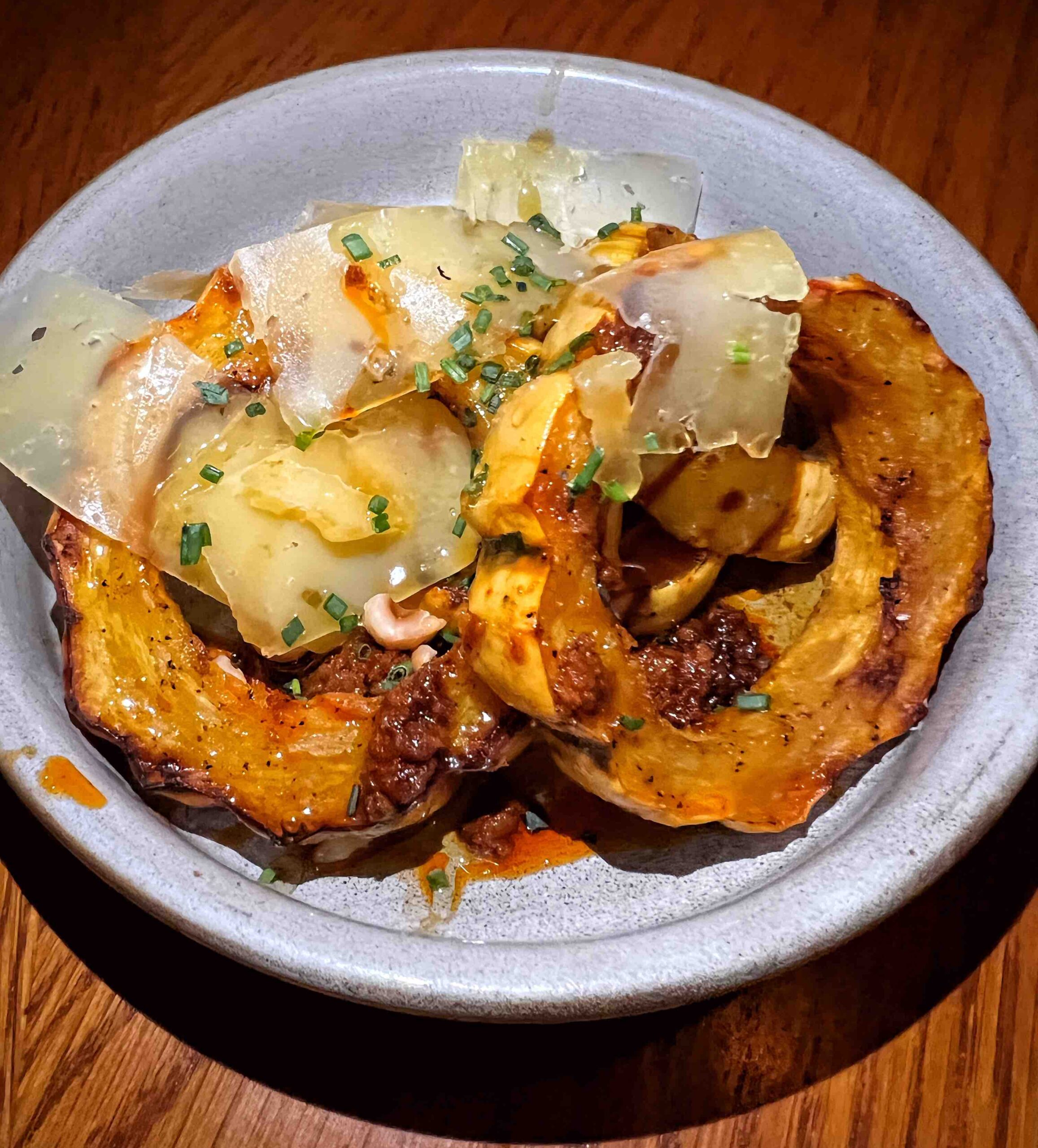 CALABAZA CON SOBRASADA
Roasted Delicata squash, Mallorcan pork sausage, hazelnuts, Mahón cheese, honey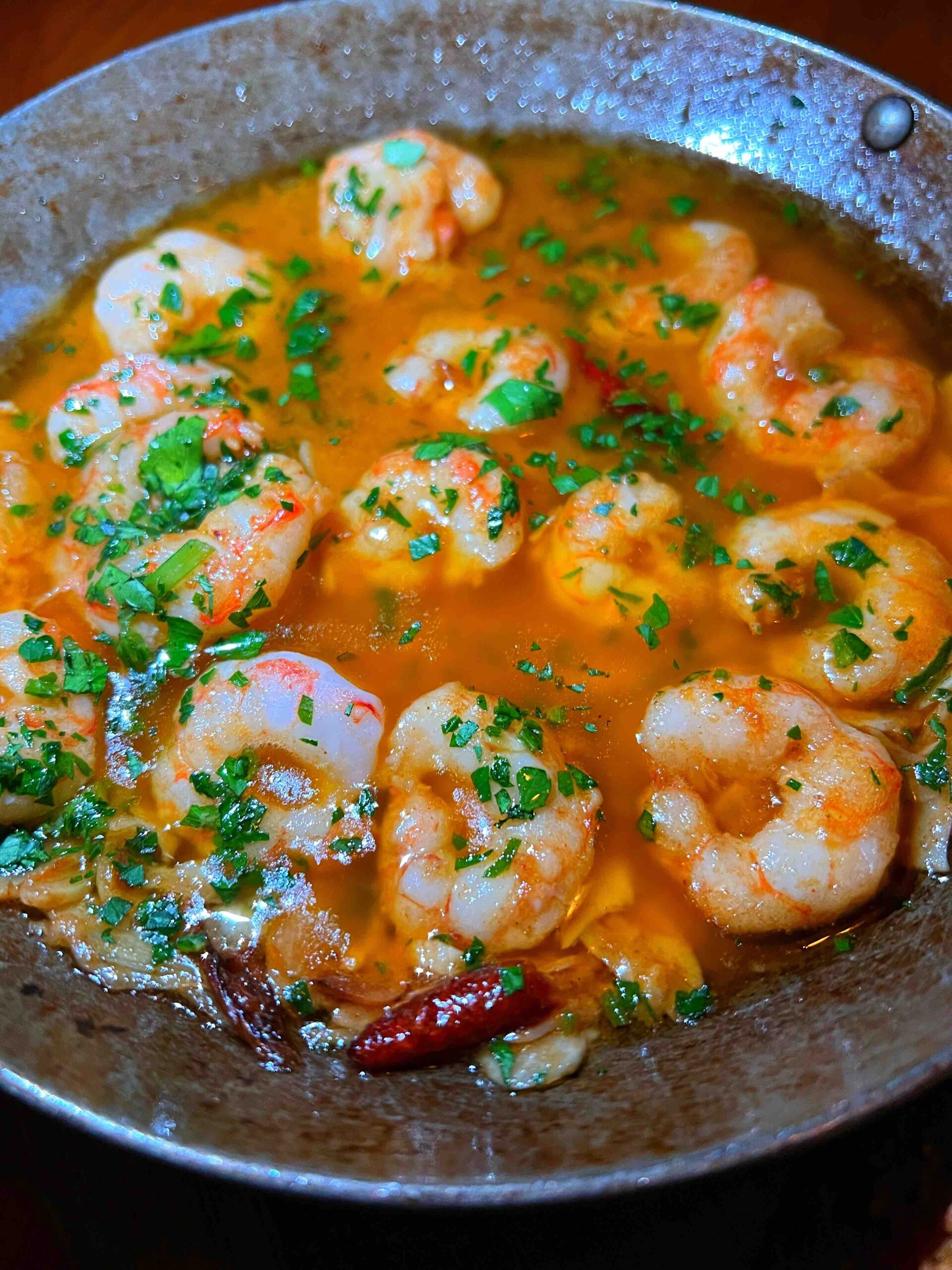 GAMBAS AL AJILLO
Shrimp, garlic, brandy, lobster reduction, Guindilla pepper in olive oil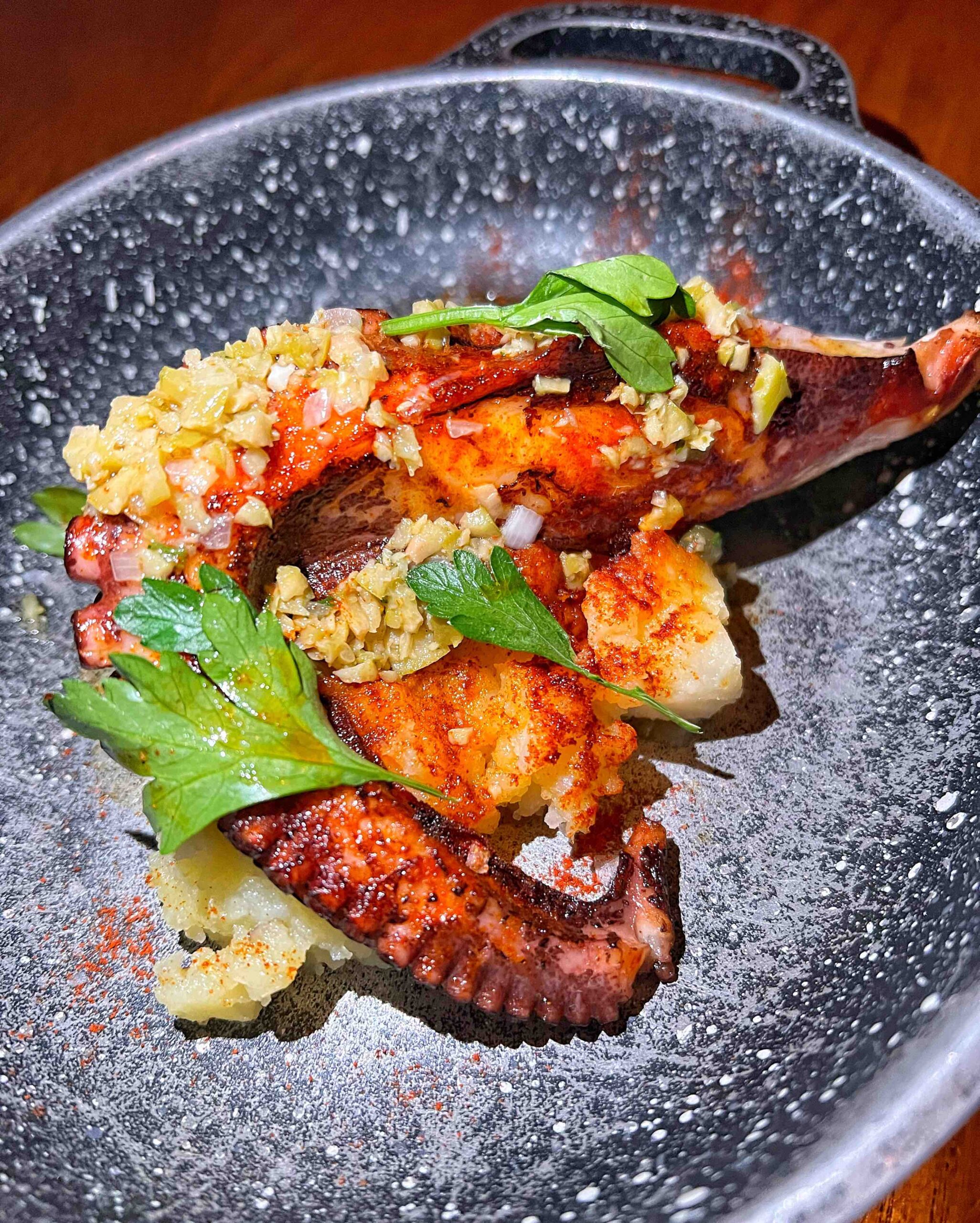 PULPO A LA PLANCHA
Seared octopus, Manzanilla olivada, olive oil crushed potatoes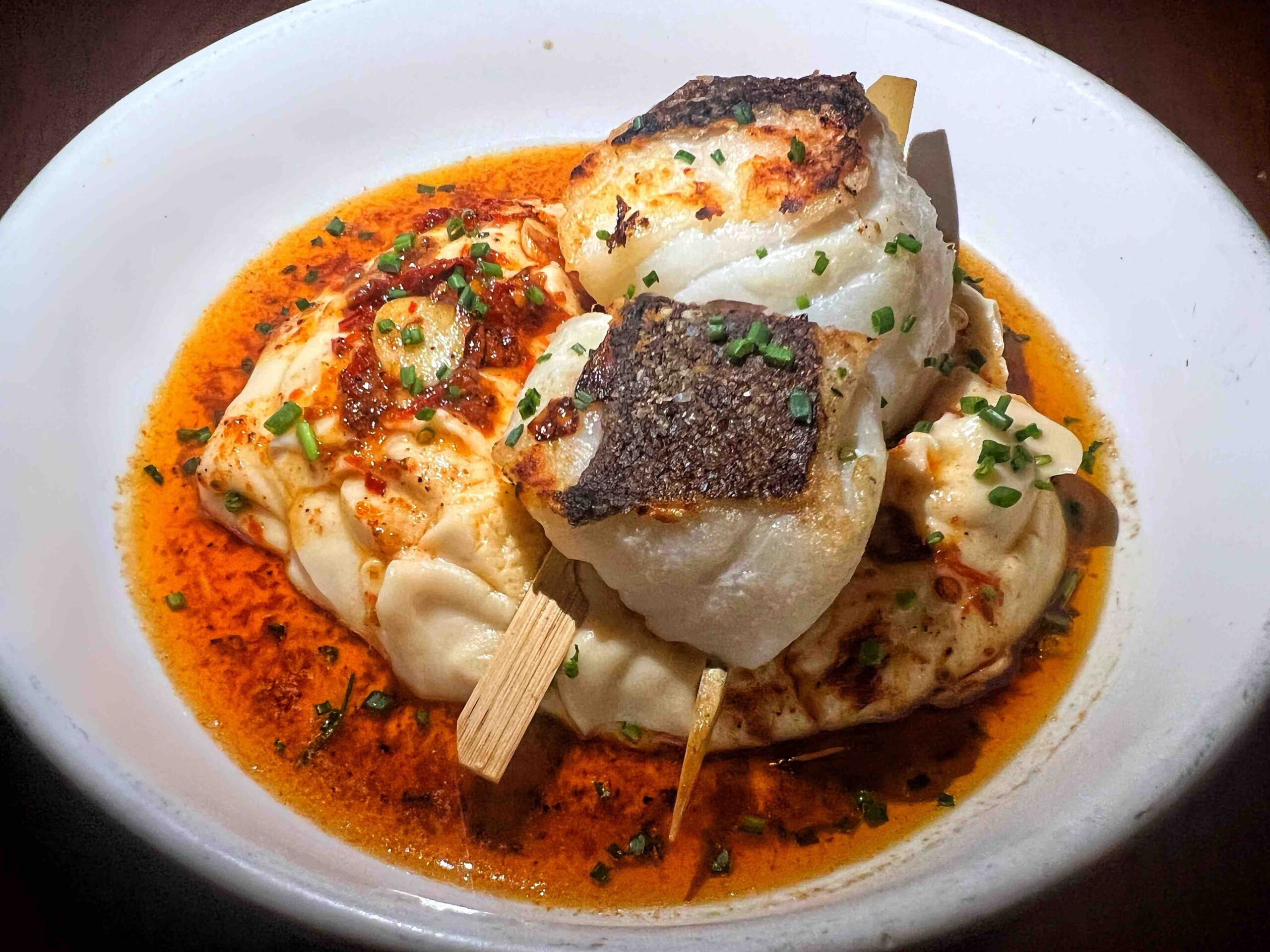 BACALAO A LA PLANCHA
Seared Cod, parsnip purée, anchovy chili, brown butter sauce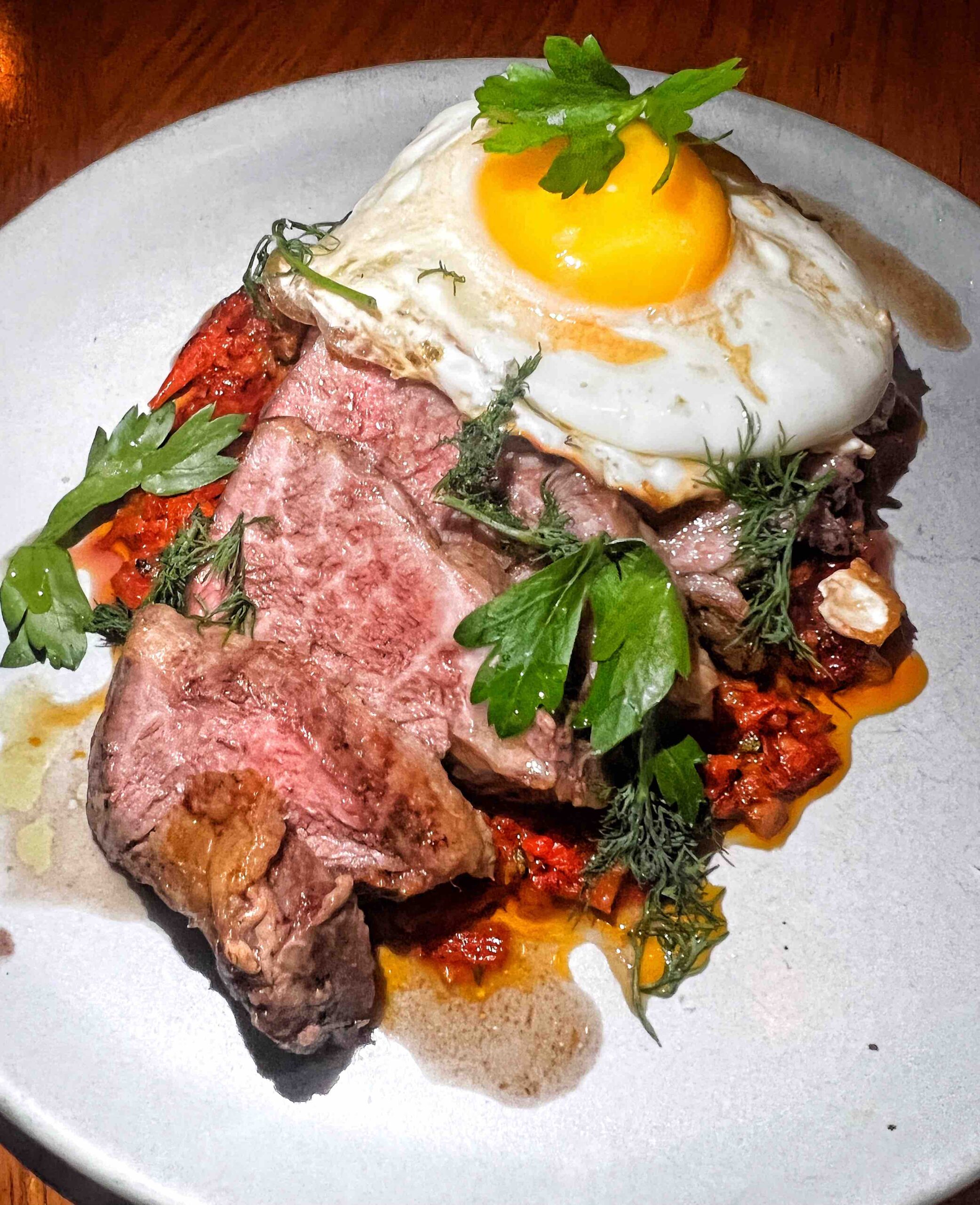 IBÉRICO CON SALBITXADA
Ibérico Pork, Marcona almond Salbitxada, sherry vinegar fried egg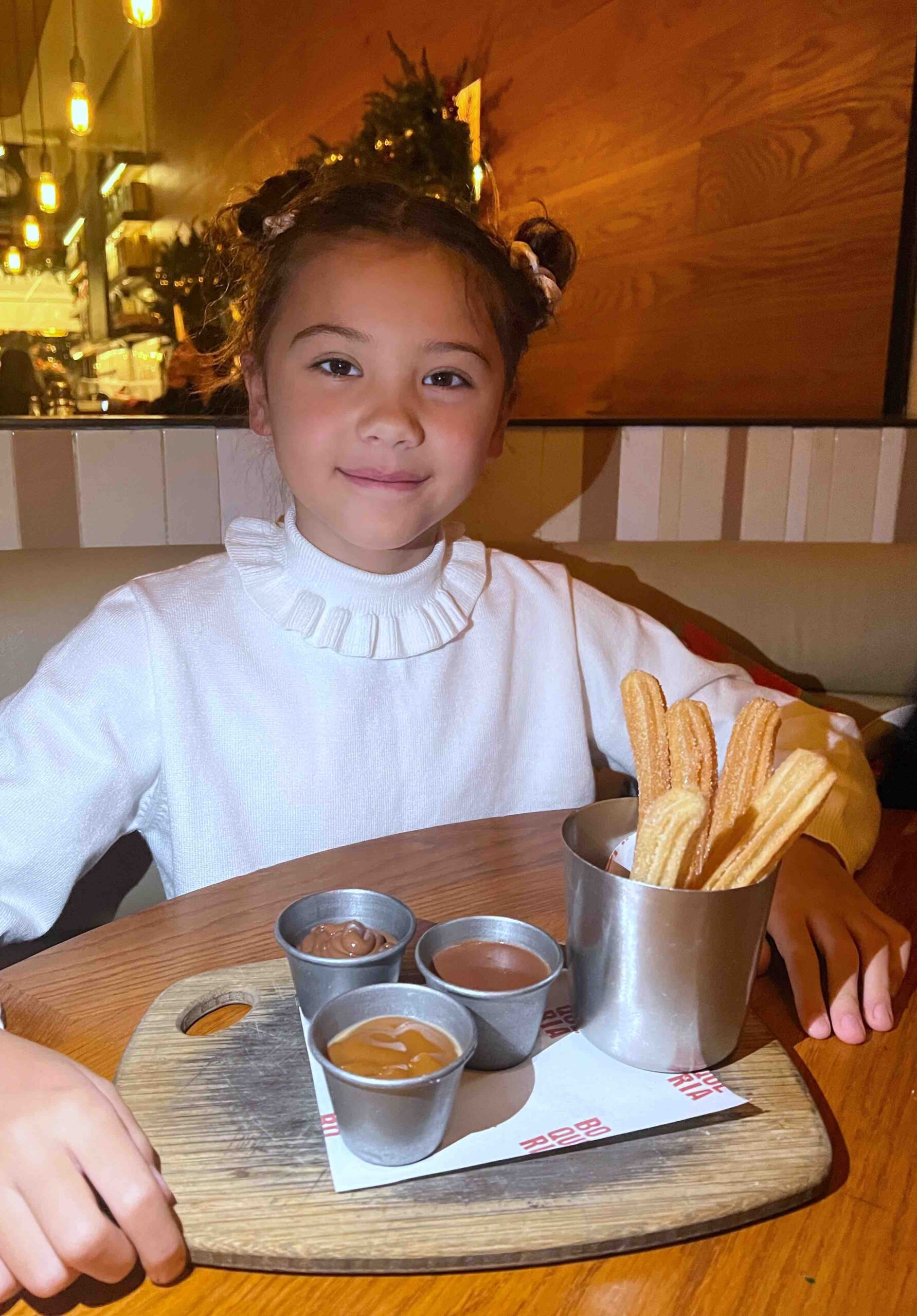 CHURROS
If you love Spanish tapas and a lively ambiance there's no better place than Boqueria Soho during your trip to NYC. We can't resist a dinner at this lively and delicious eatery each time we are in the city and the chef's tasting menu never disappoints. As soon as we entered the ambient and friendly restaurant we were seated in a cozy booth and introduced to the delicious and authentic Spanish menu. Dishes are served as they're ready and ideal for sharing with your party.  We highly recommend starting with the Serrano Ham and Manchego Cheese and a portion of the light and addictive Pan con Tomate.
Our family can never get enough of the fragrant and creamy croquettes and the crisp and garlicky Patatas Bravas.  Highlights of our dinner also included the sizzling "Gambas al Ajillo" Shrimp with Garlic and Brandy in a Lobster Reduction, the fragrant "Pulpo a la Plancha" Seared Octopus with Olive Oil Crushed Potatoes, the delicate and flavourful "Bacalao a la Plancha" Seared Cod with Parsnip Purée, Anchovy Chili and Brown Butter Sauce, and the insanely tender "Iberico con Salbitxada" Ibérico Pork with Marcona almond Salbitxada, Sherry Vinegar and Fried Egg.
Each dish was intricate and mouthwatering, pairing well with wines or sangria from their impressive selection. A must order off Boqueria's menu is always the Nutella churros, served sparkling and warm alongside the unforgettably rich dipping sauces. A must visit spot with friends or family when exploring the Soho area.
www.boqueriarestaurant.com/tapas-bar-nyc-soho
171 Spring St, New York, NY 10012
(212) 343-4255