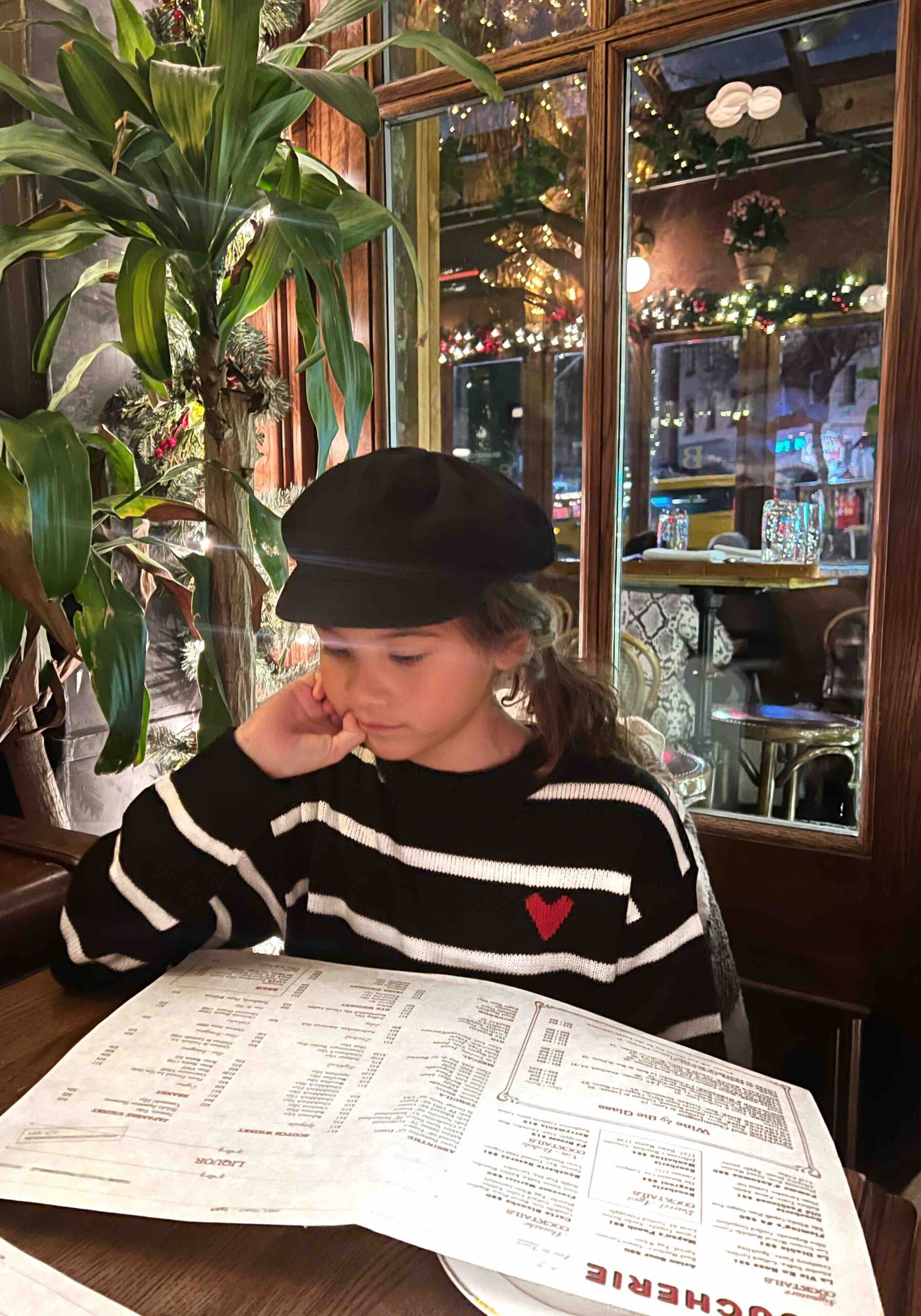 Boucherie West Village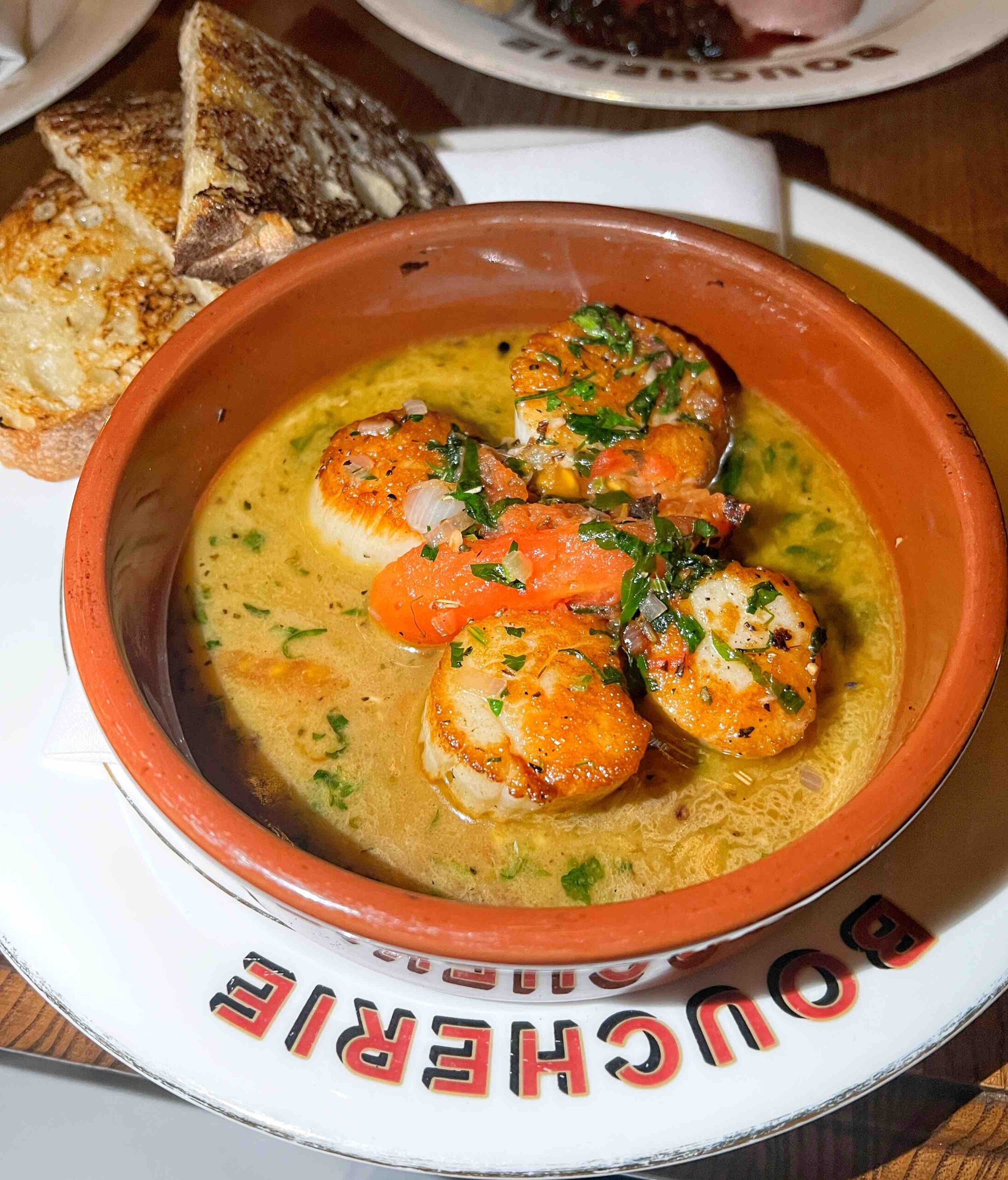 SAINT JACQUES A LA PROVENCALE
Seared scallops, roasted tomatoes, garlic butter, herbs, country bread
ESCARGOTS
Parsley, butter, lemon, garlic & shallot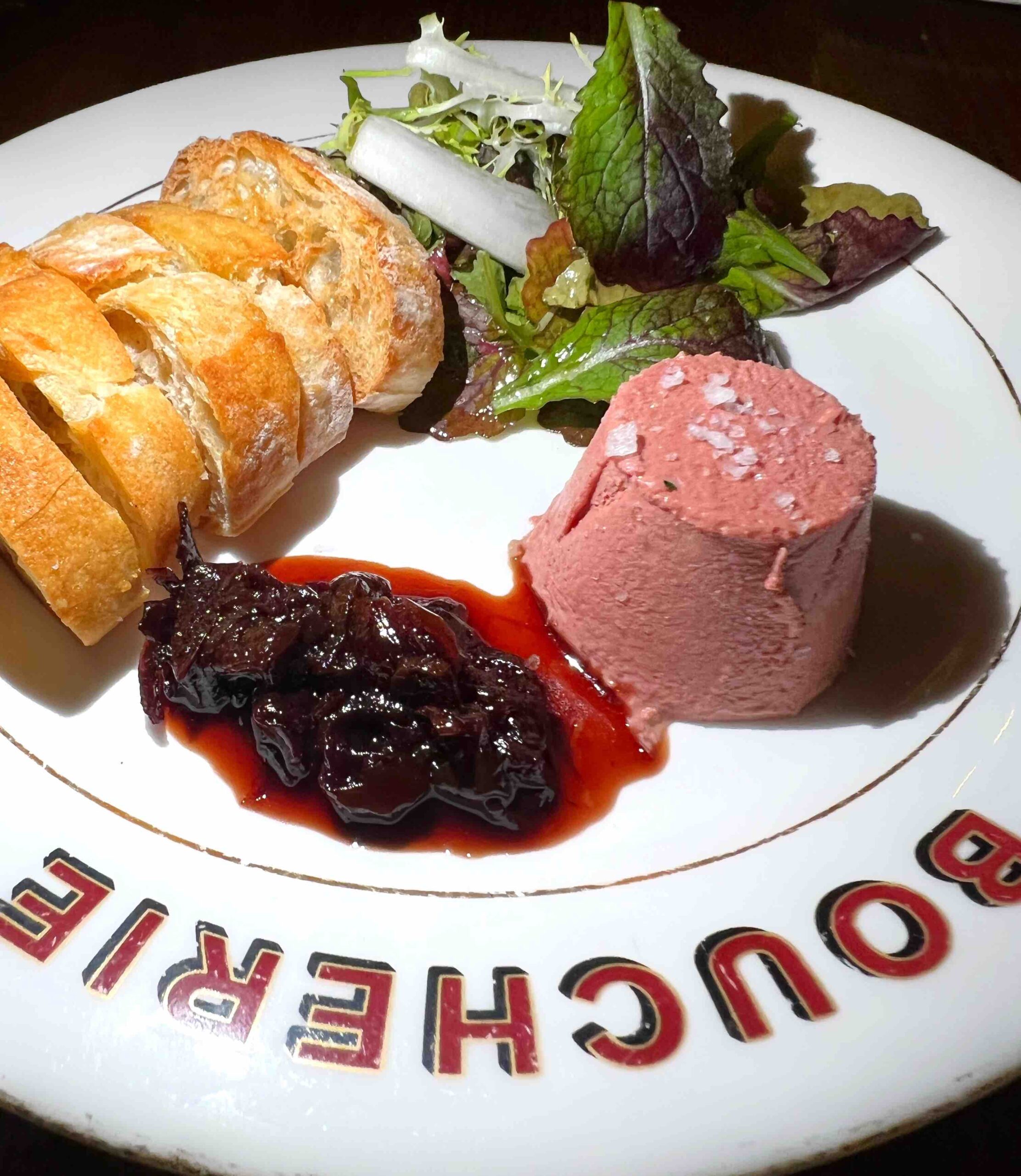 MOUSSE DE FOIE GRAS
Hudson valley foie gras mousse, red onion compote, toasted bread, frisee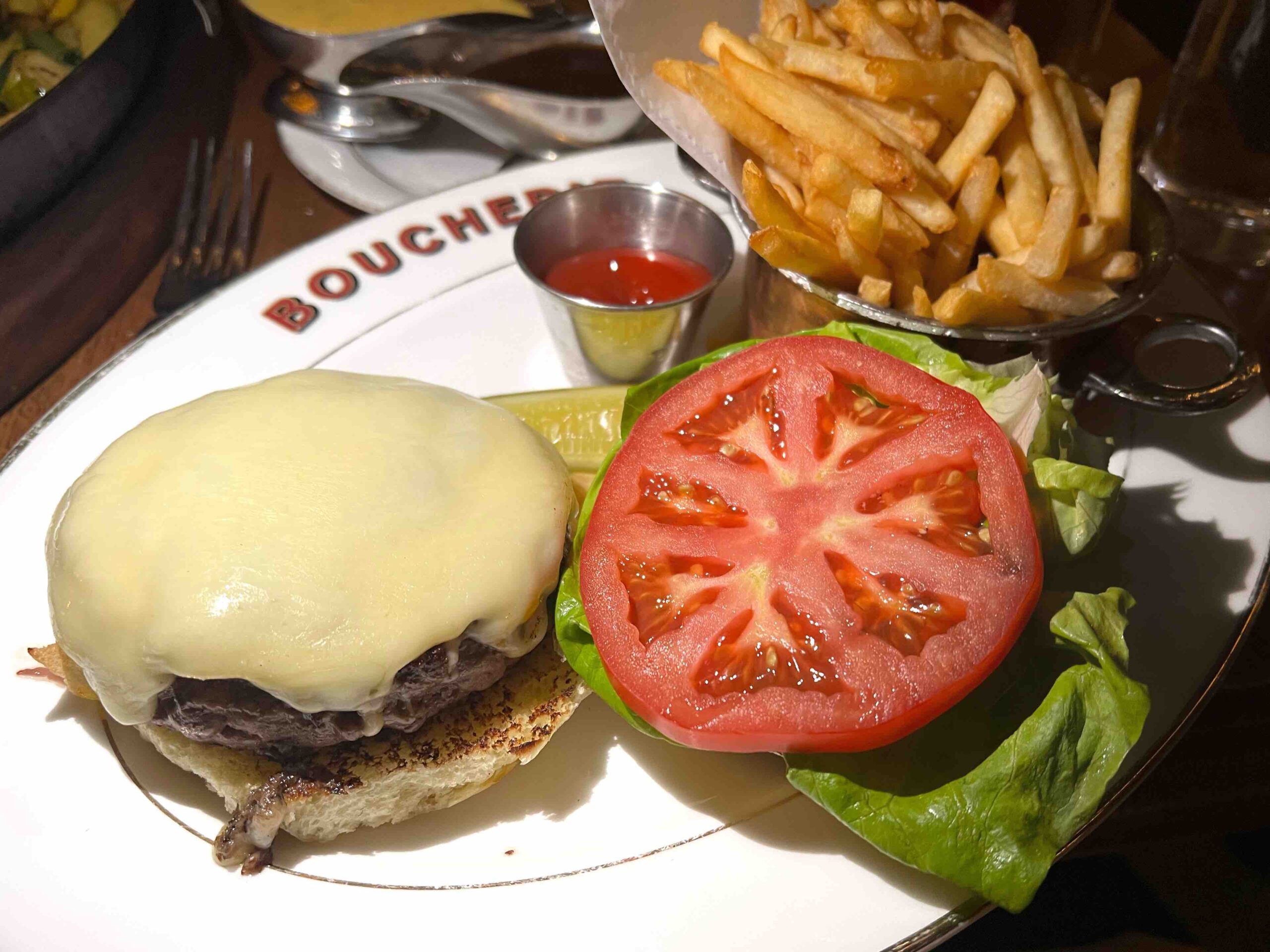 BOUCHERIE BURGER
Dry-aged blend, caramelized onions, gruyère, pommes frites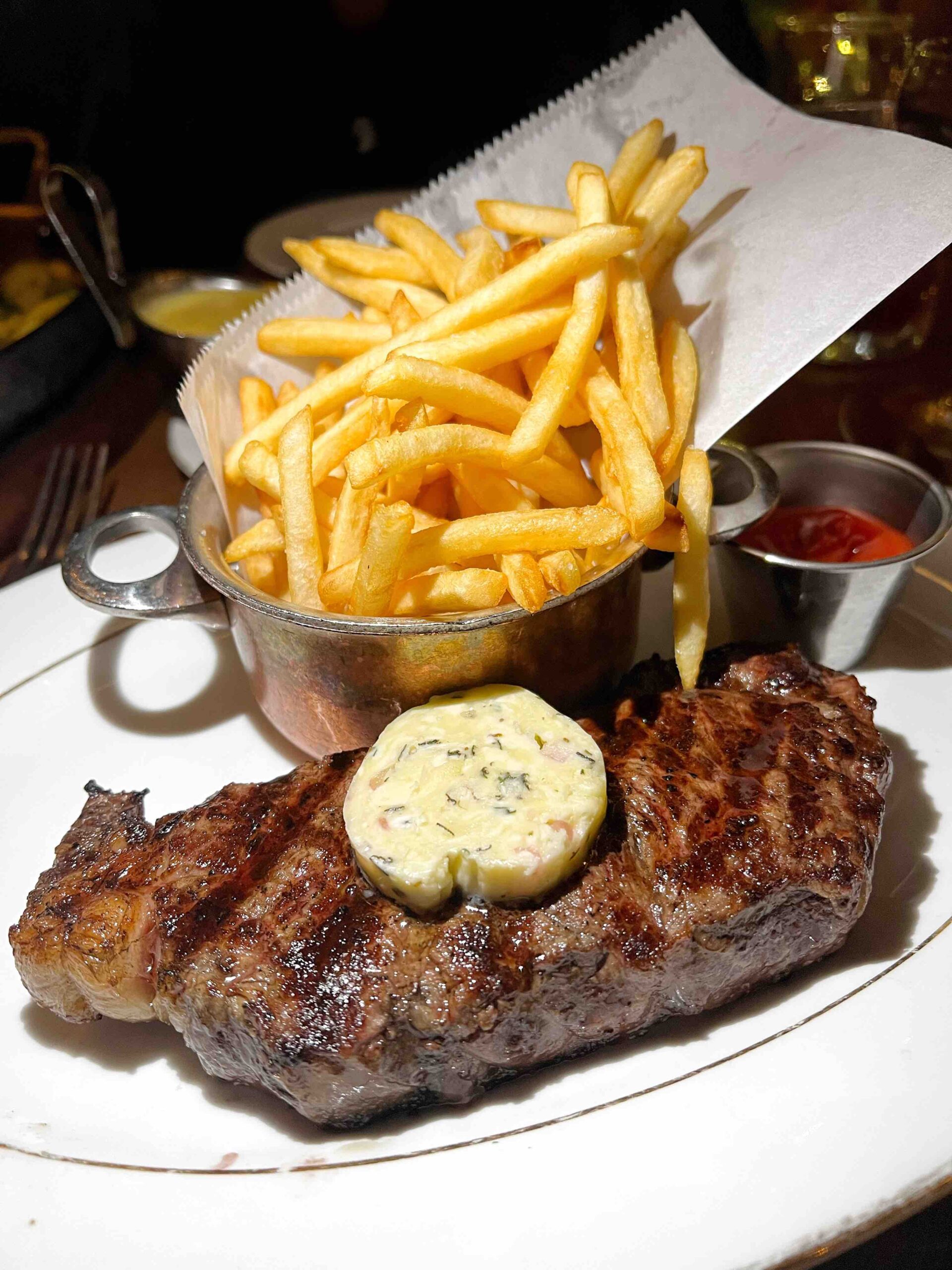 Grass-fed NY strip steak, herb butter, pommes frites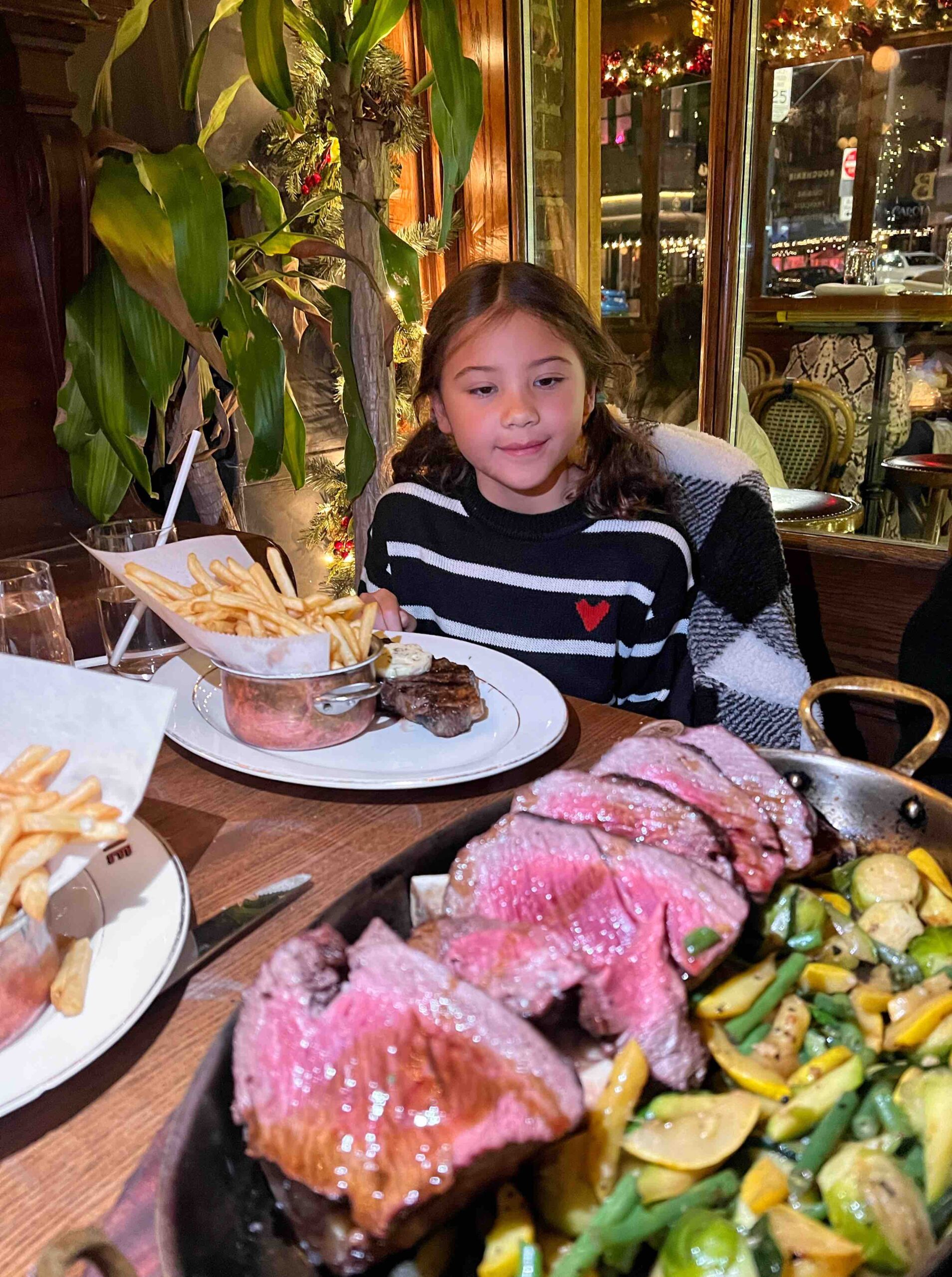 Main Courses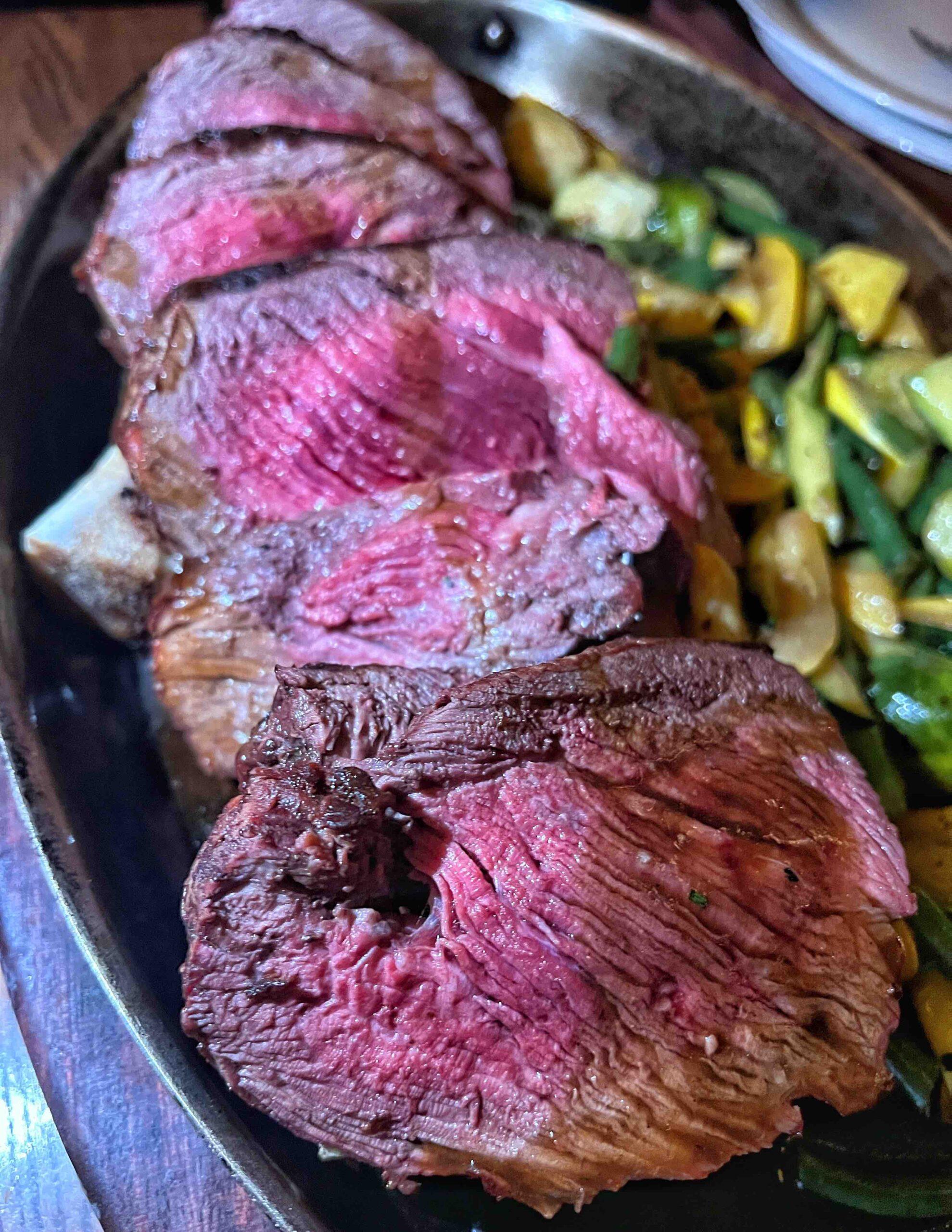 CHATEAUBRIAND POUR DEUX
24oz center-cut filet mignon, market vegetables, bone marrow bordelaise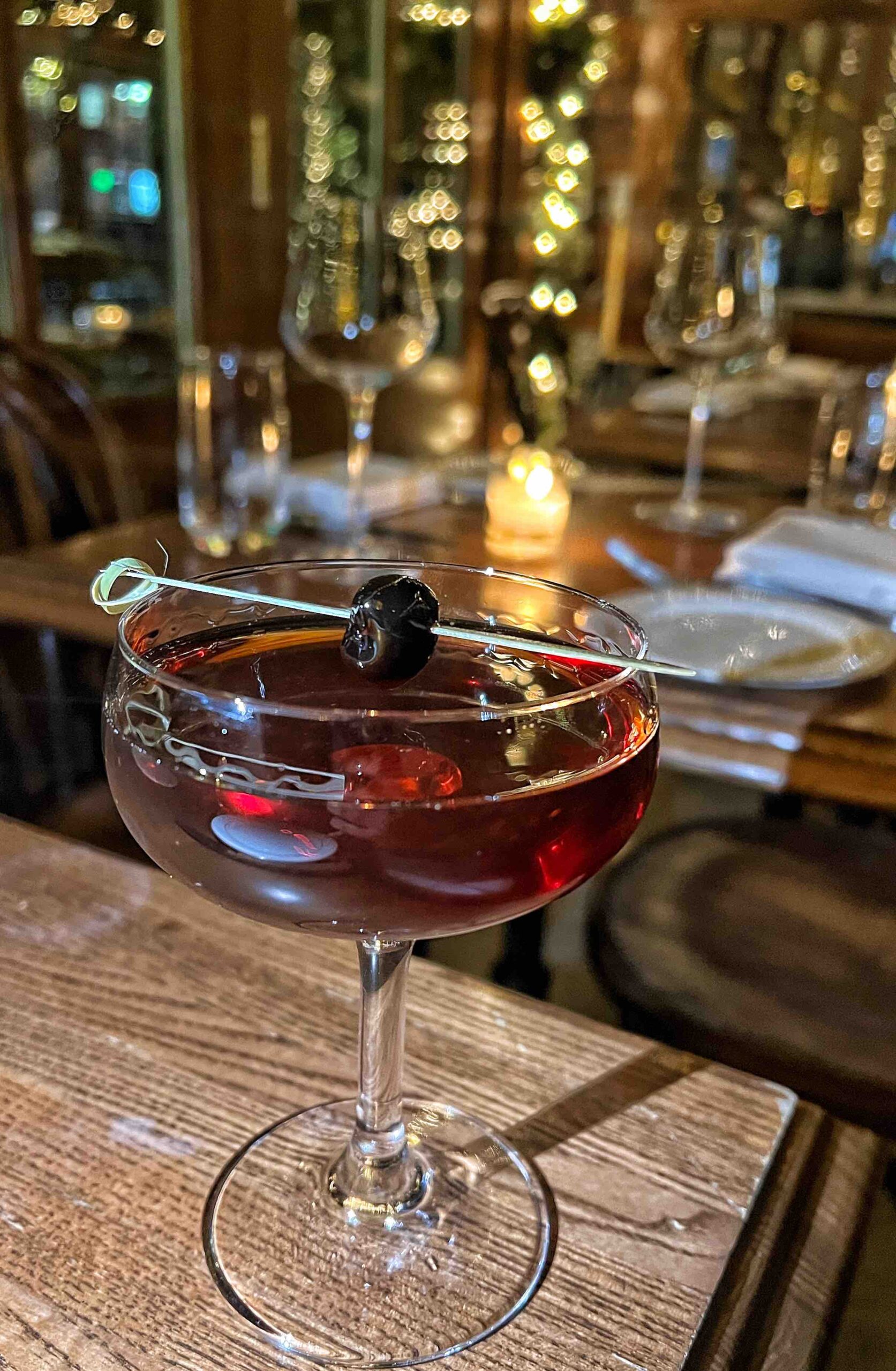 Boucherie Manhattan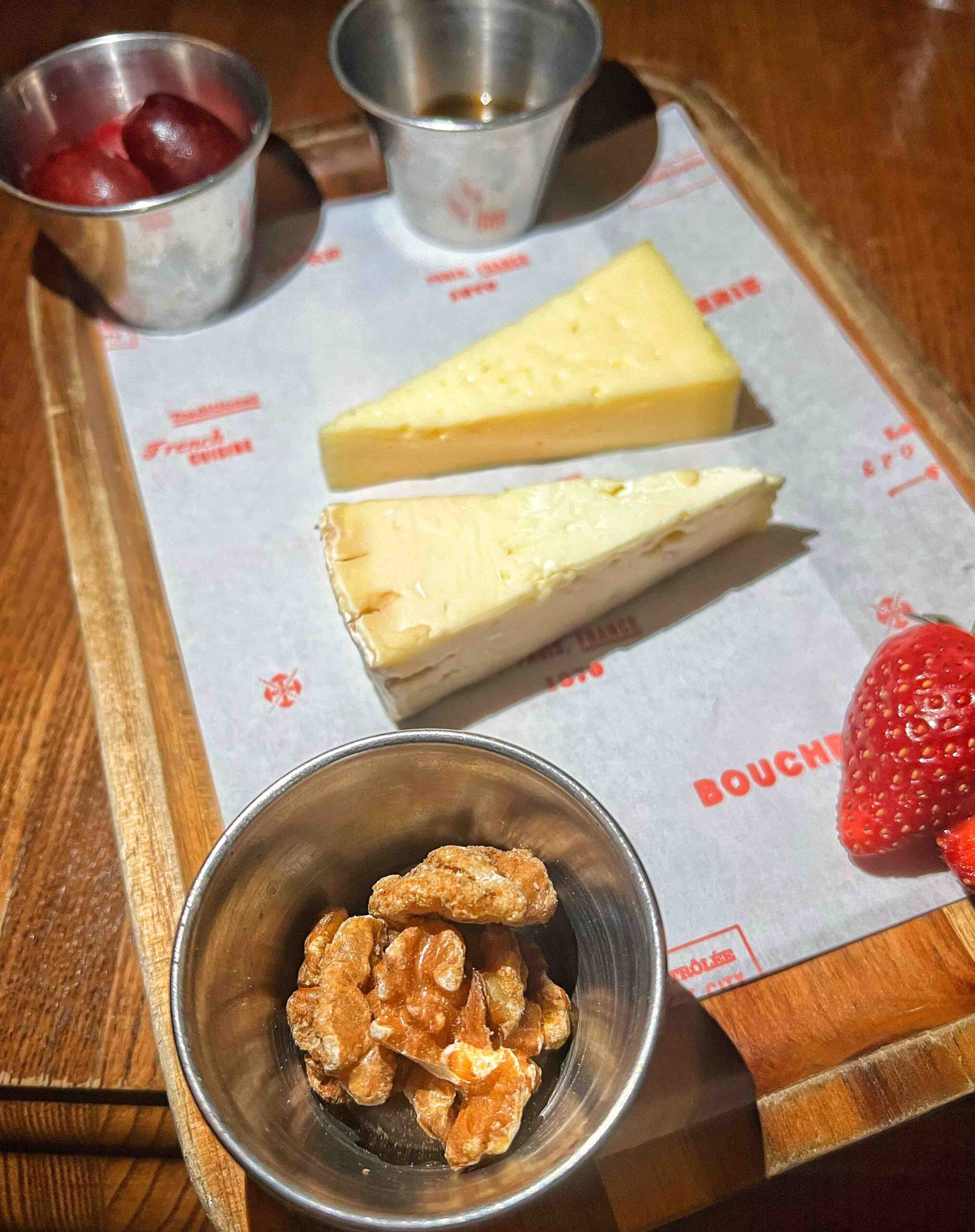 FROMAGES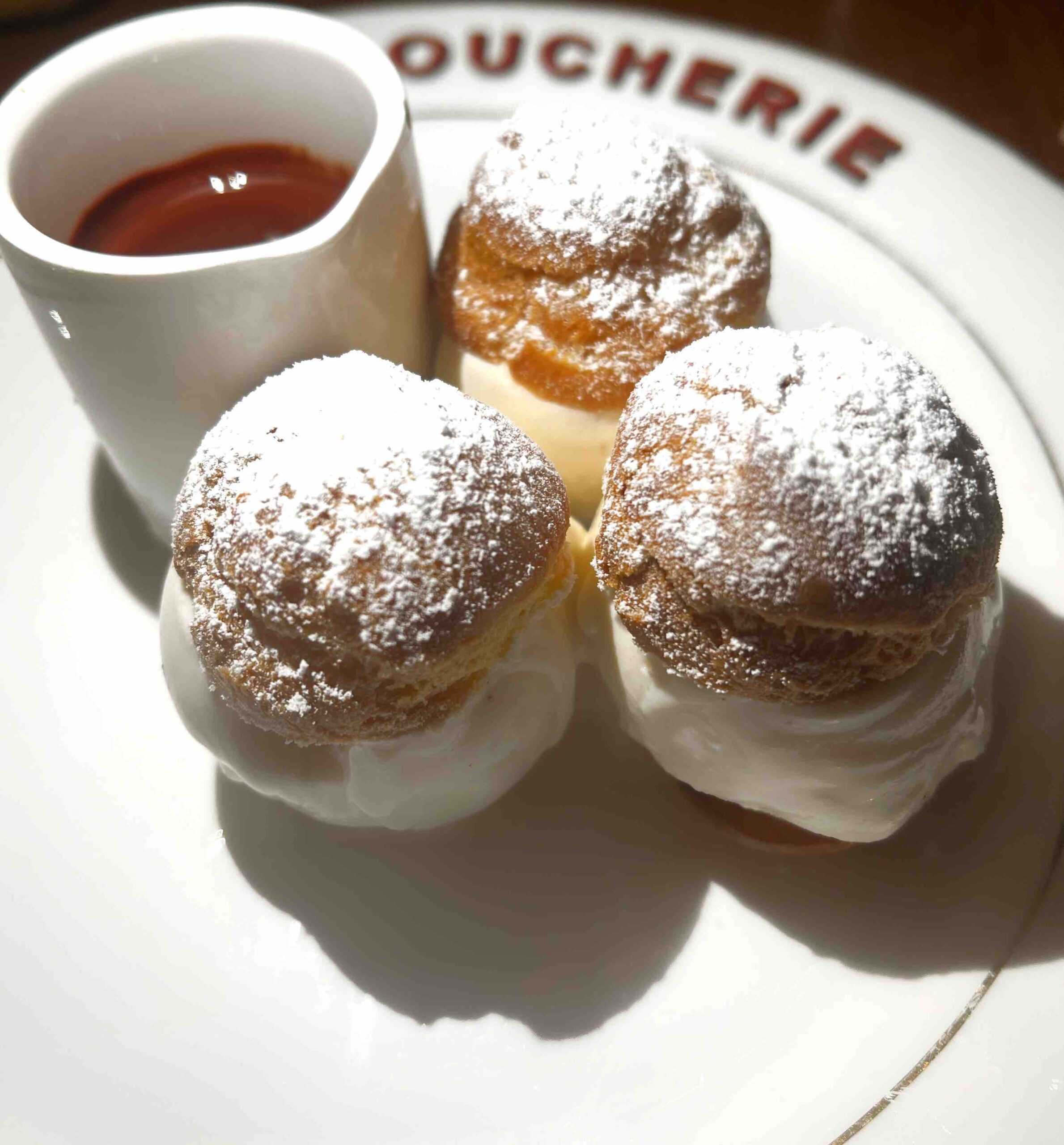 PROFITEROLES
Choux pastry, vanilla ice cream topped with a dark chocolate sauce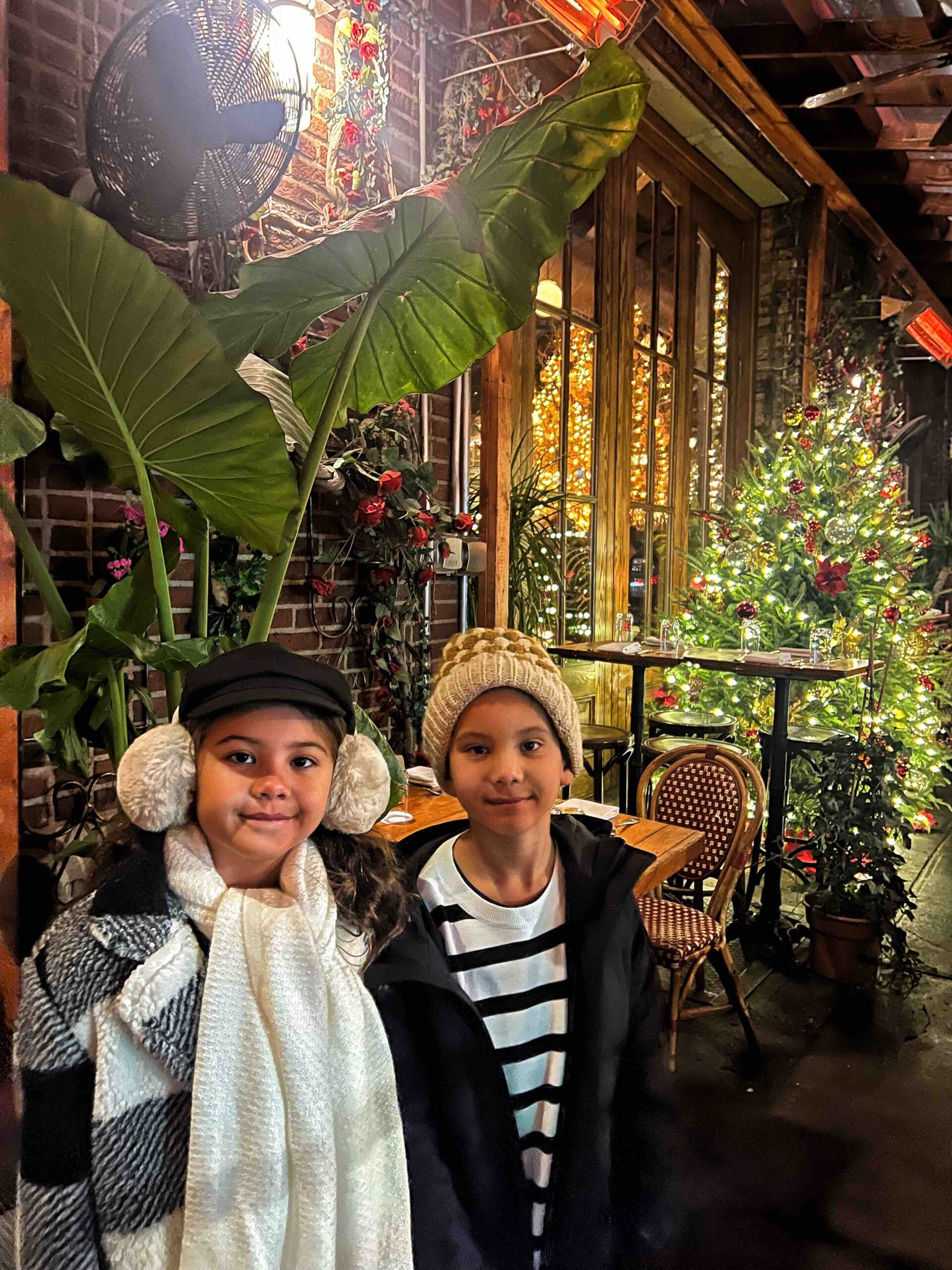 We can never resist a visit to Boucherie while in NYC and there's no better time than December when the restaurant is ambient and festive with holiday cheer. We dined at La Grande Boucherie last year and were very excited to check out their West Village branch this time around. The cozy and inviting restaurant was beautifully adorned with sparkling lights and featured several Christmas trees creating a charming and classic vibe. As soon as we entered the friendly staff seated our family and we were enveloped by a buzzing atmosphere and the delicious fragrance of French cuisine.
The enticing menu is brimming with classic bistro fare including fresh seafood and juicy steaks. We started with a decadent and creamy Mousse de Foie Gras, buttery Escargots, and delectable Seared Scallops with Roasted Tomatoes, Garlic Butter, Herbs and Country Bread. Everything was perfectly prepared and paired well with one of their signature cocktails and a crisp glass of white wine.
For our main courses our kids delved into the irresistible Boucherie Burger and tempting Steak Frites, and we couldn't resist the decadent Chateaubriand for Two served with a trio of mouthwatering sauces. Make sure to save room for dessert and sample their creamy and indulgent Profiteroles or a create your own cheese platter from the tempting selection. A must dine spot when visiting NY for unforgettable French fare and unbeatable West Village neigborhood vibes.
99 7th Ave S, New York, NY 10014
(212) 837-1616