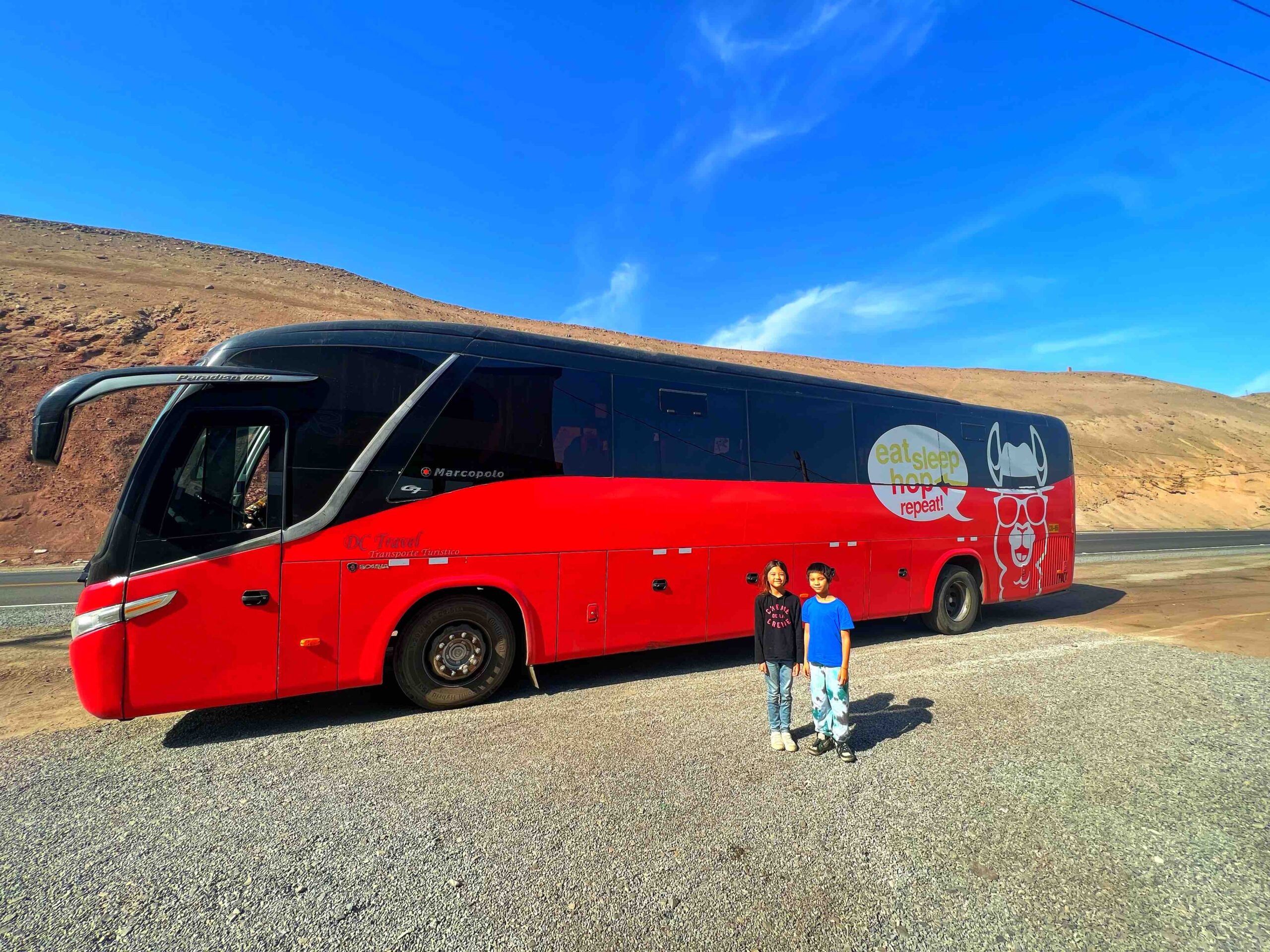 PeruHop Bus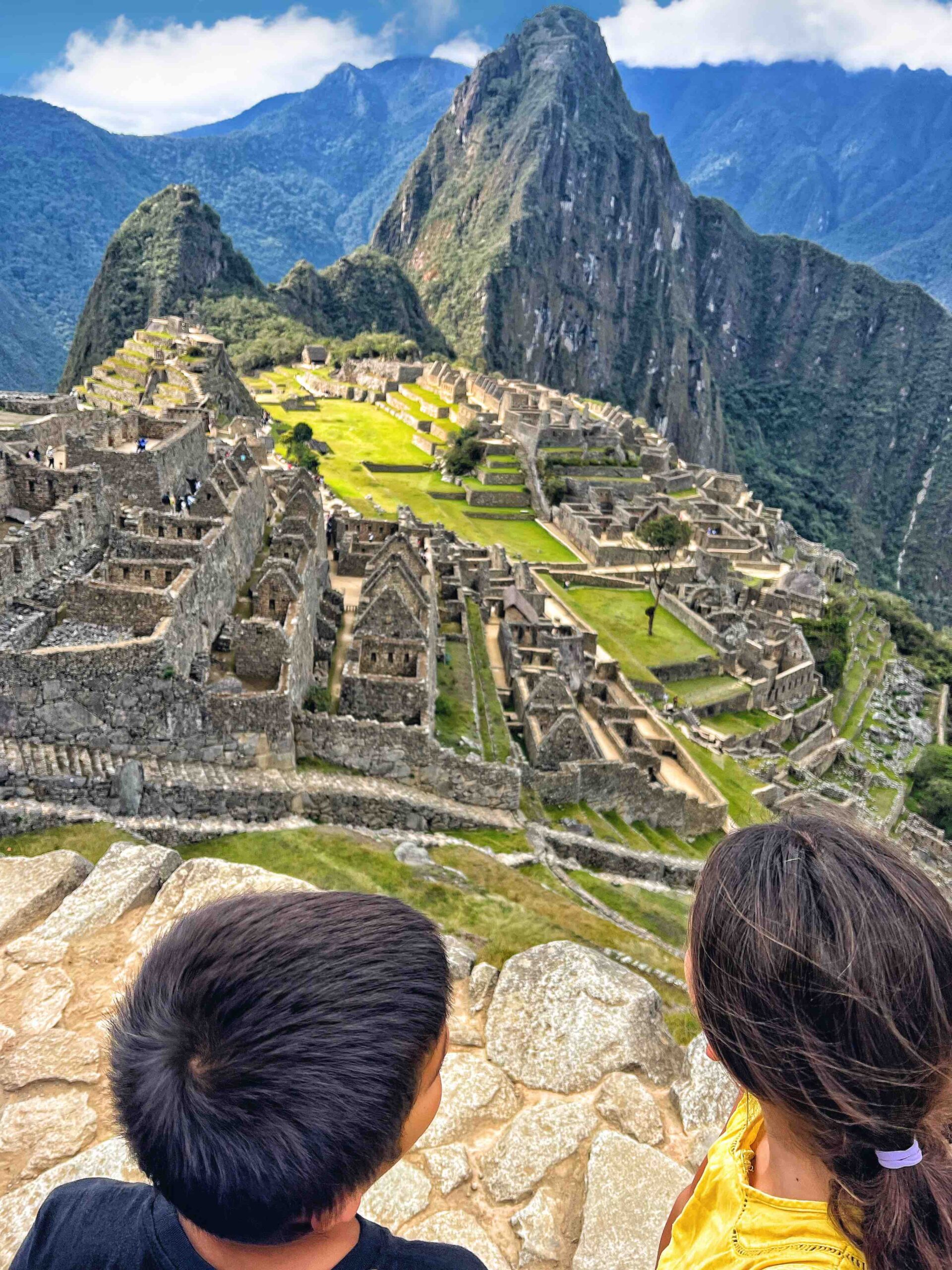 Machu Picchu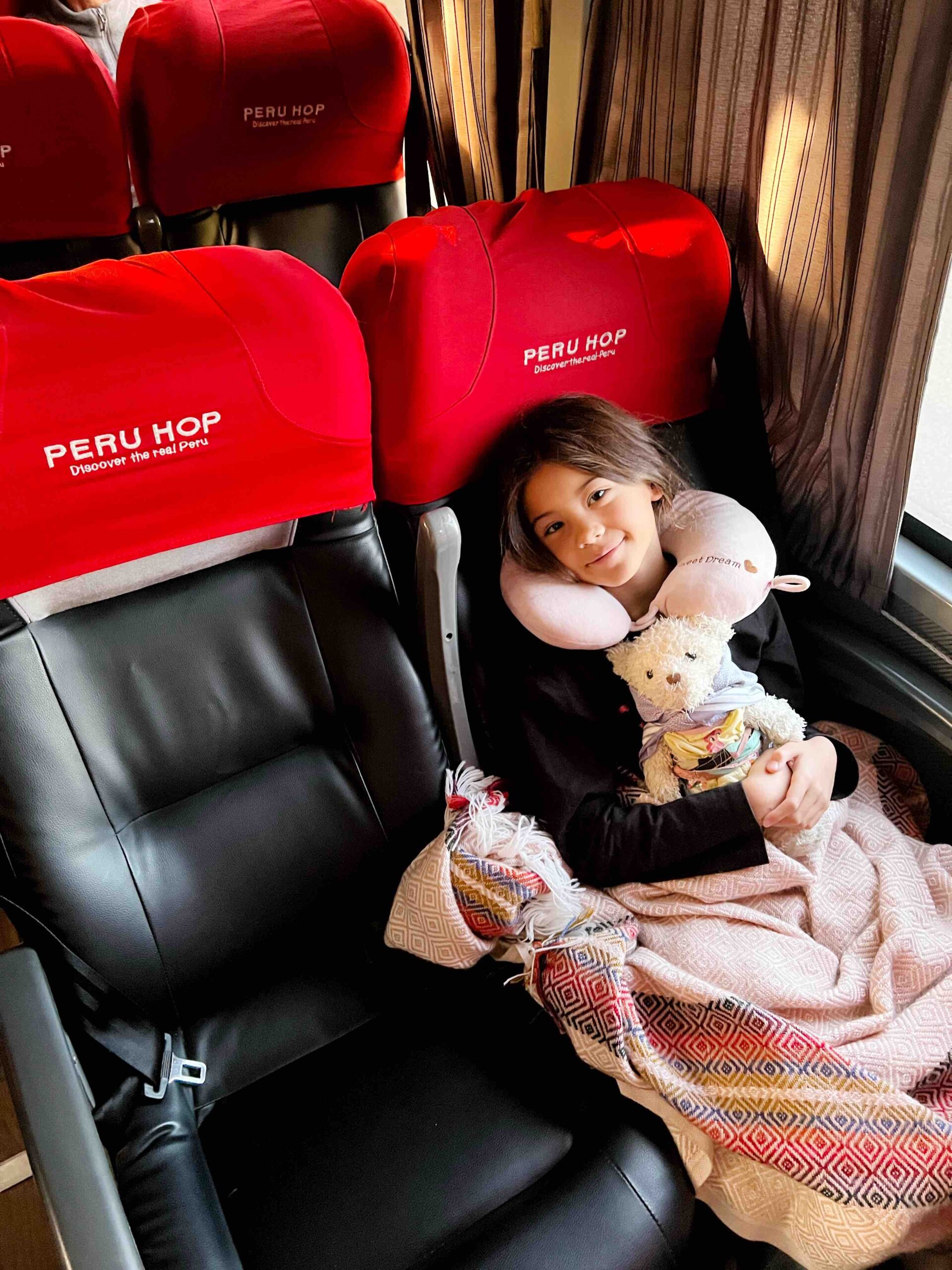 Comfy Reclining Chairs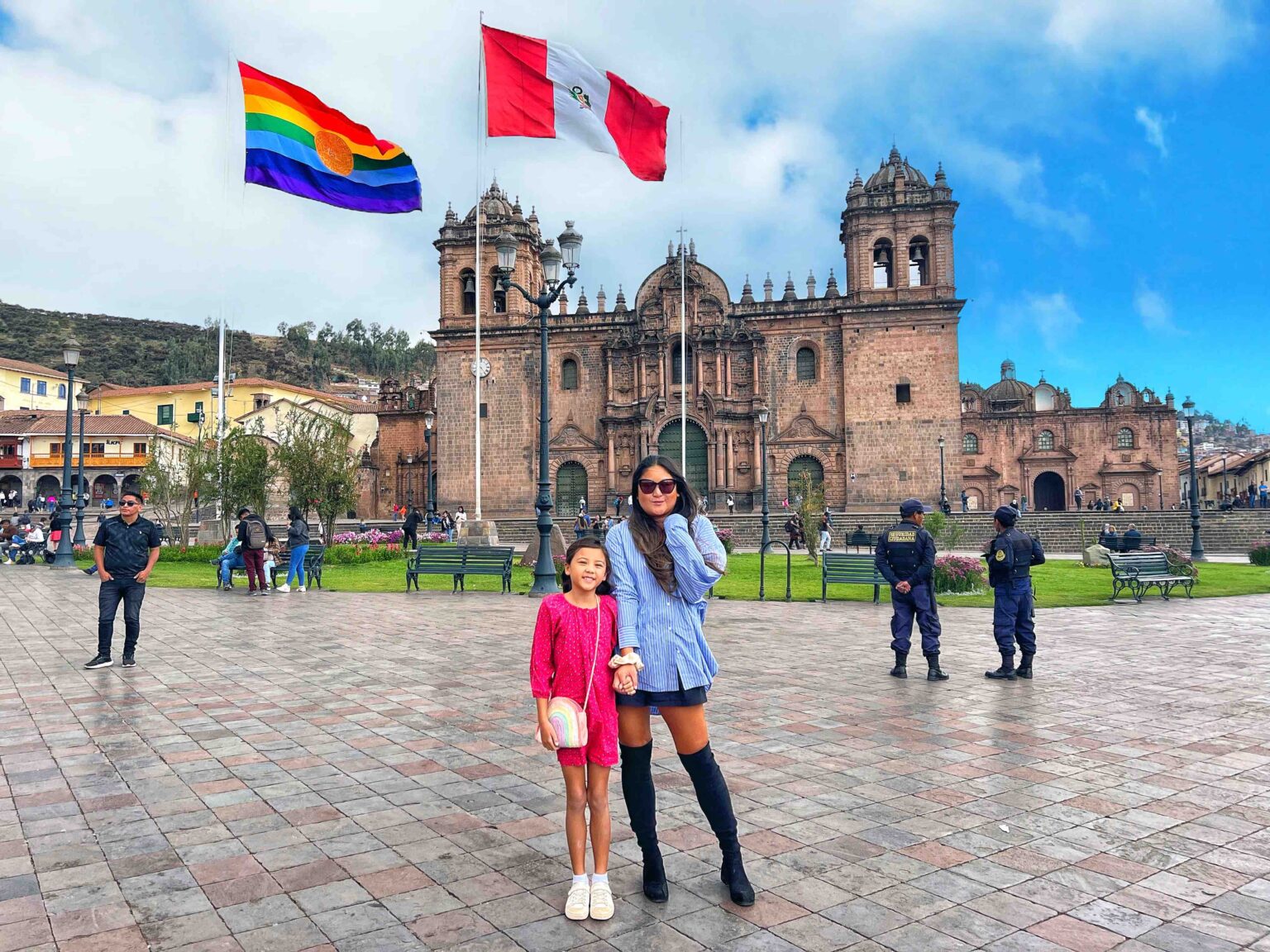 Plaza de Armas Cusco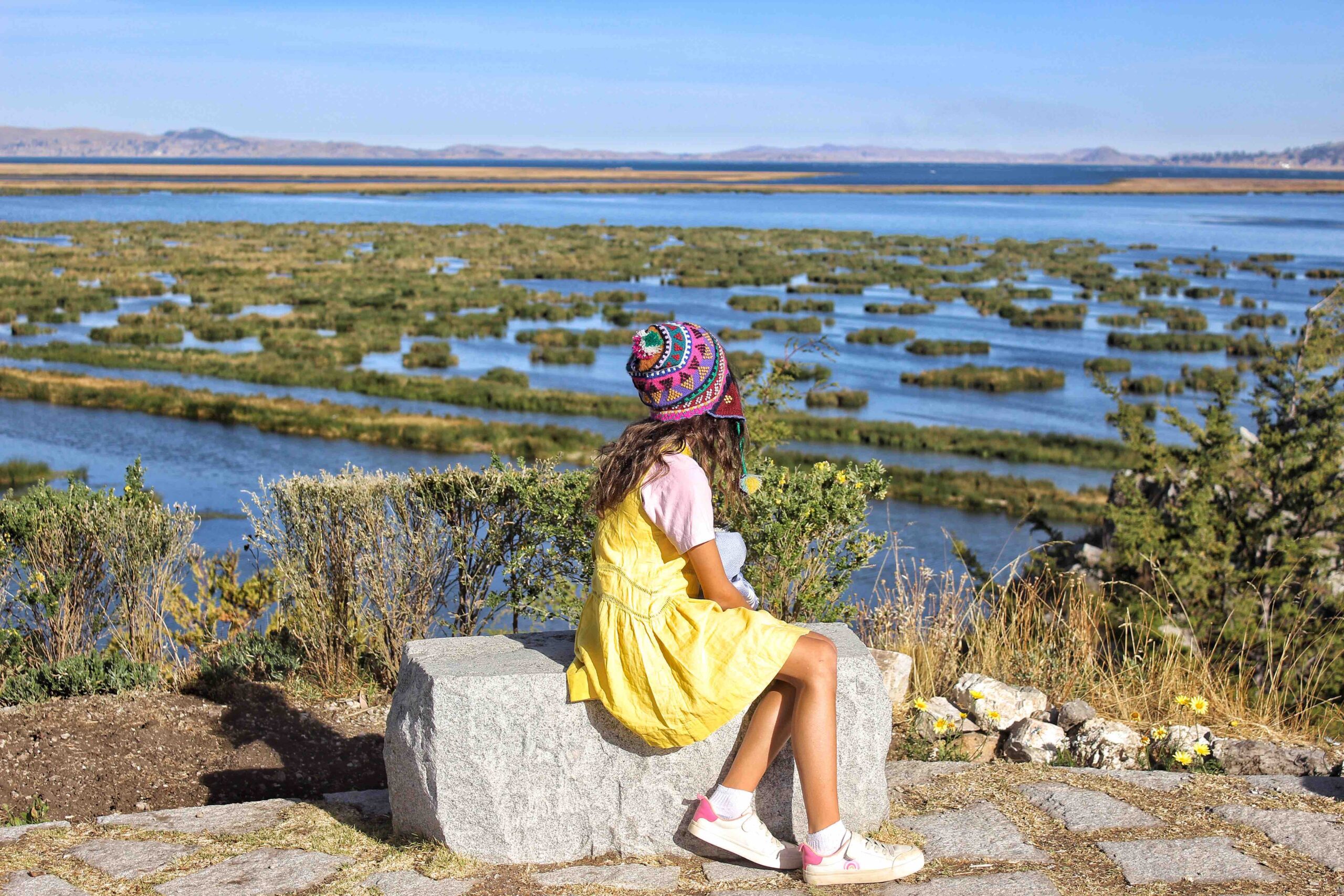 Lake Titicaca Puno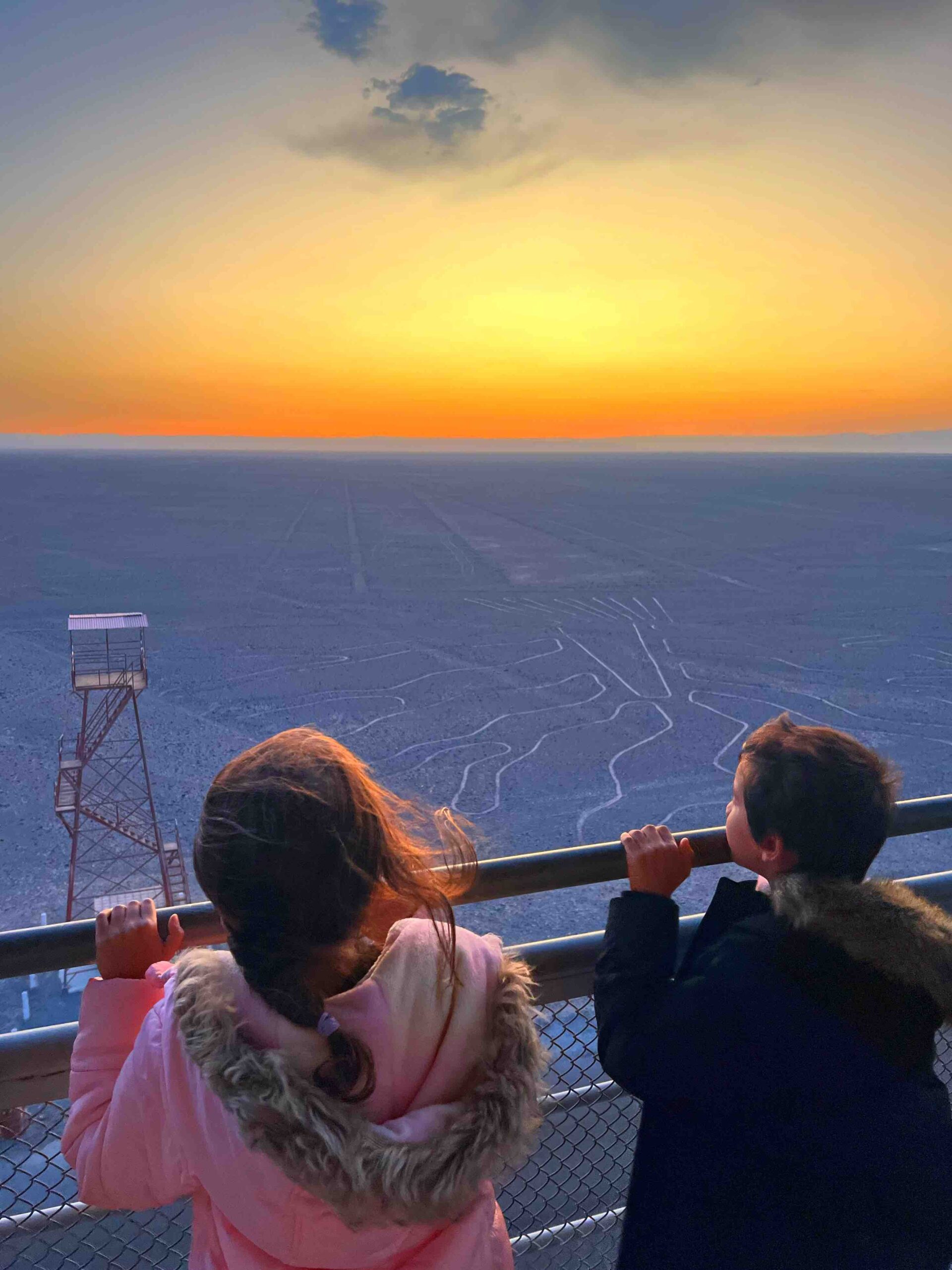 The Nazca Lines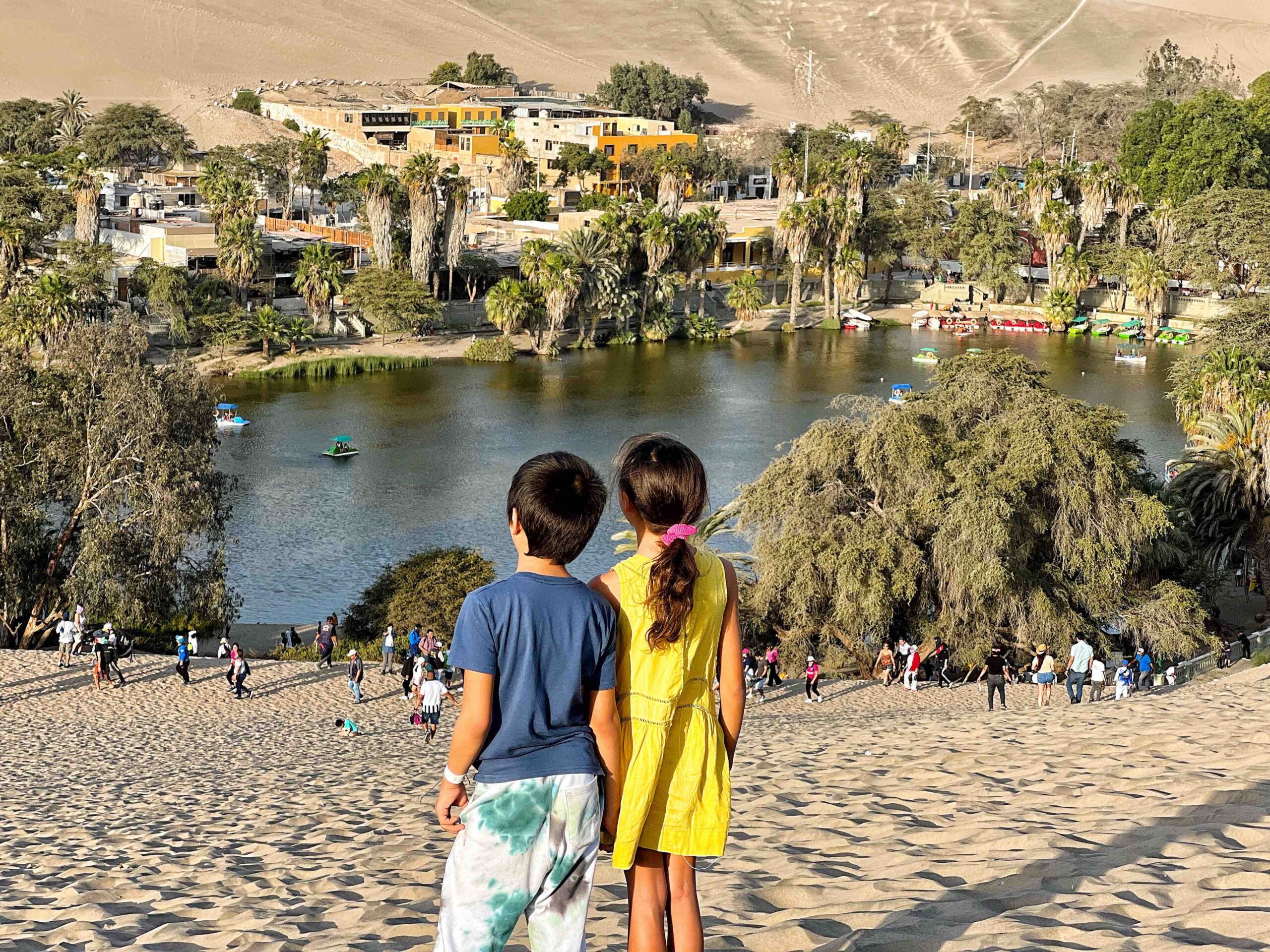 Huacachina Dessert Oasis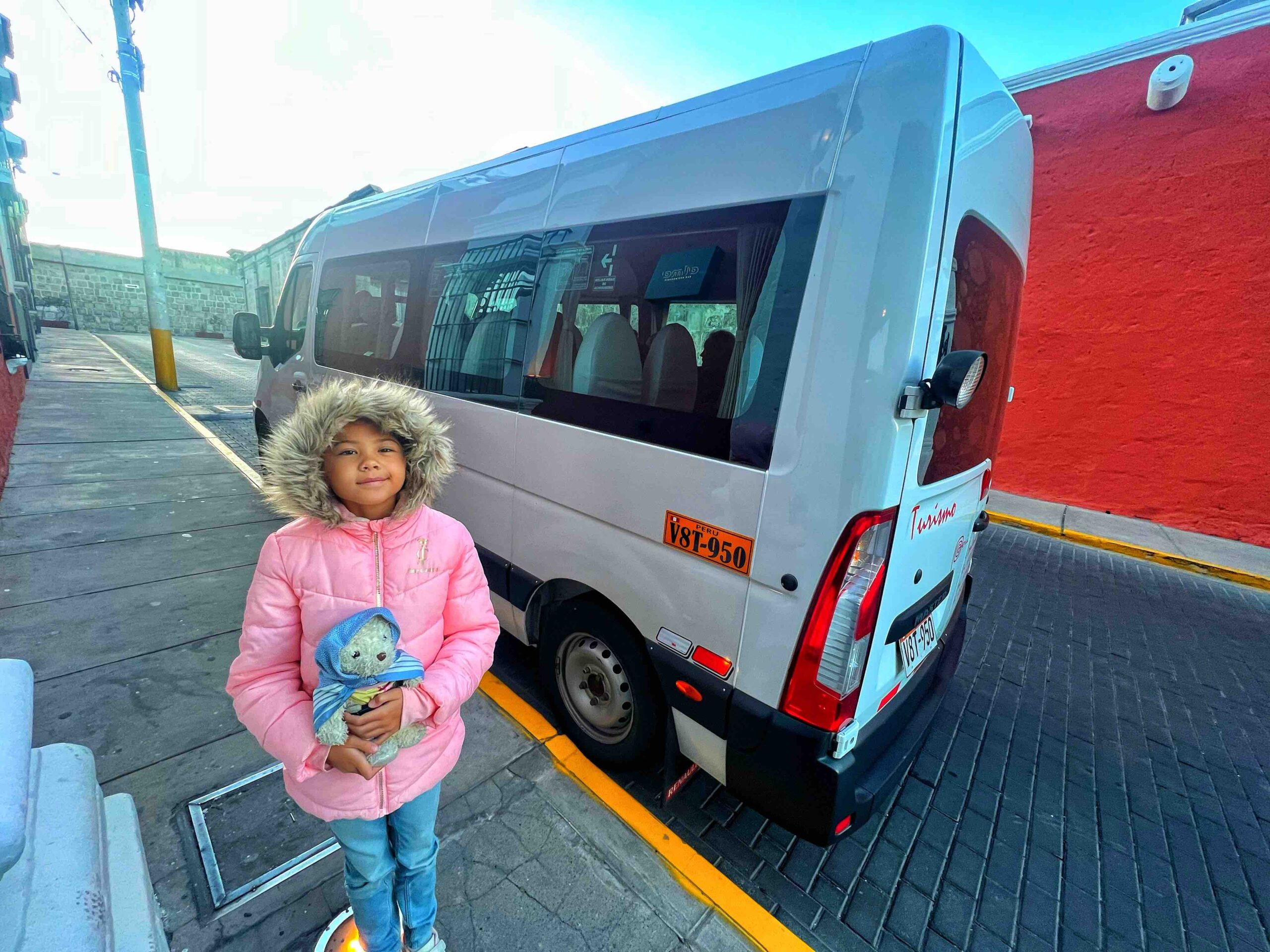 Complimentary drop off to our hotel in Arequipa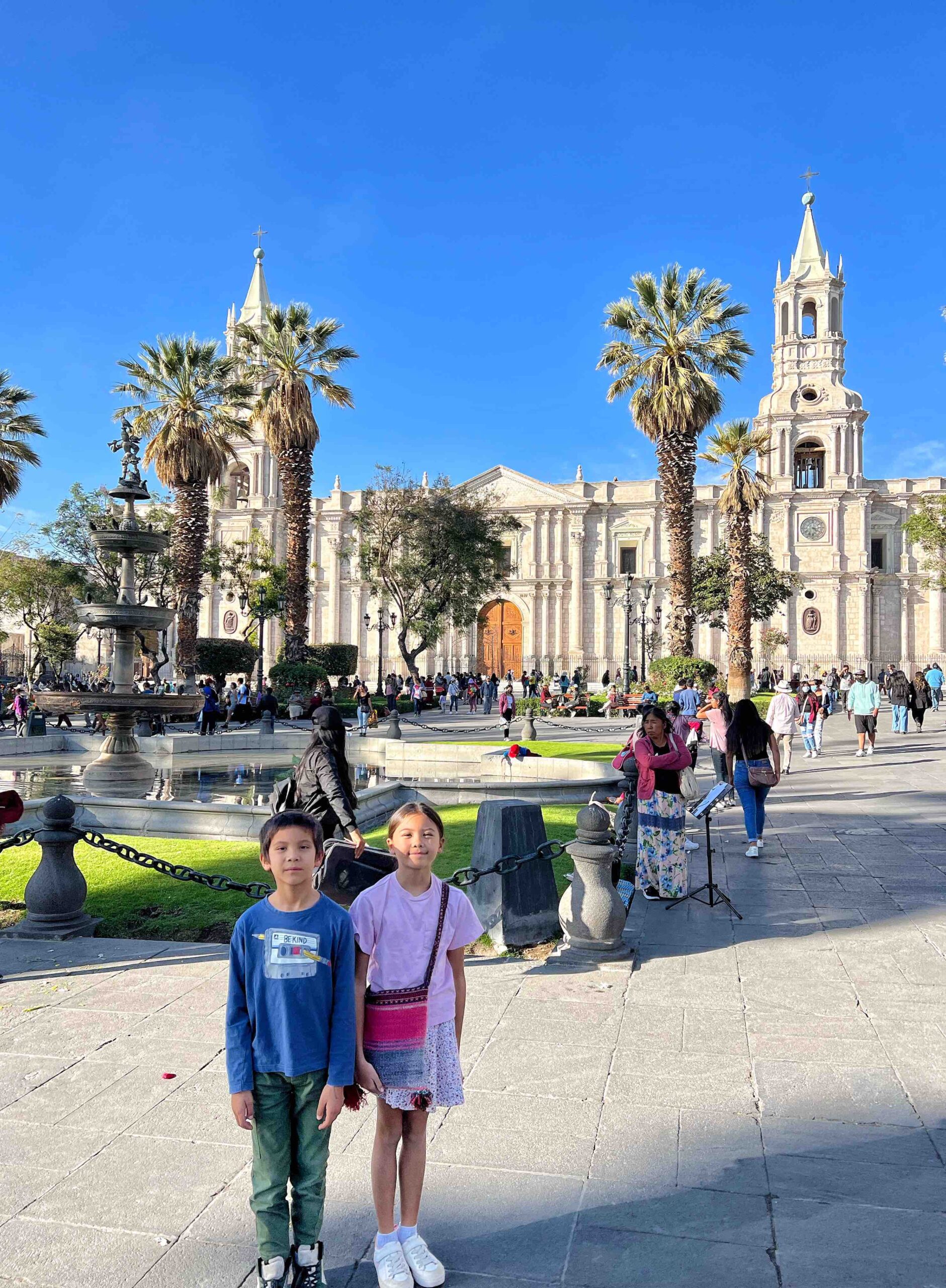 Plaza de Armas Arequipa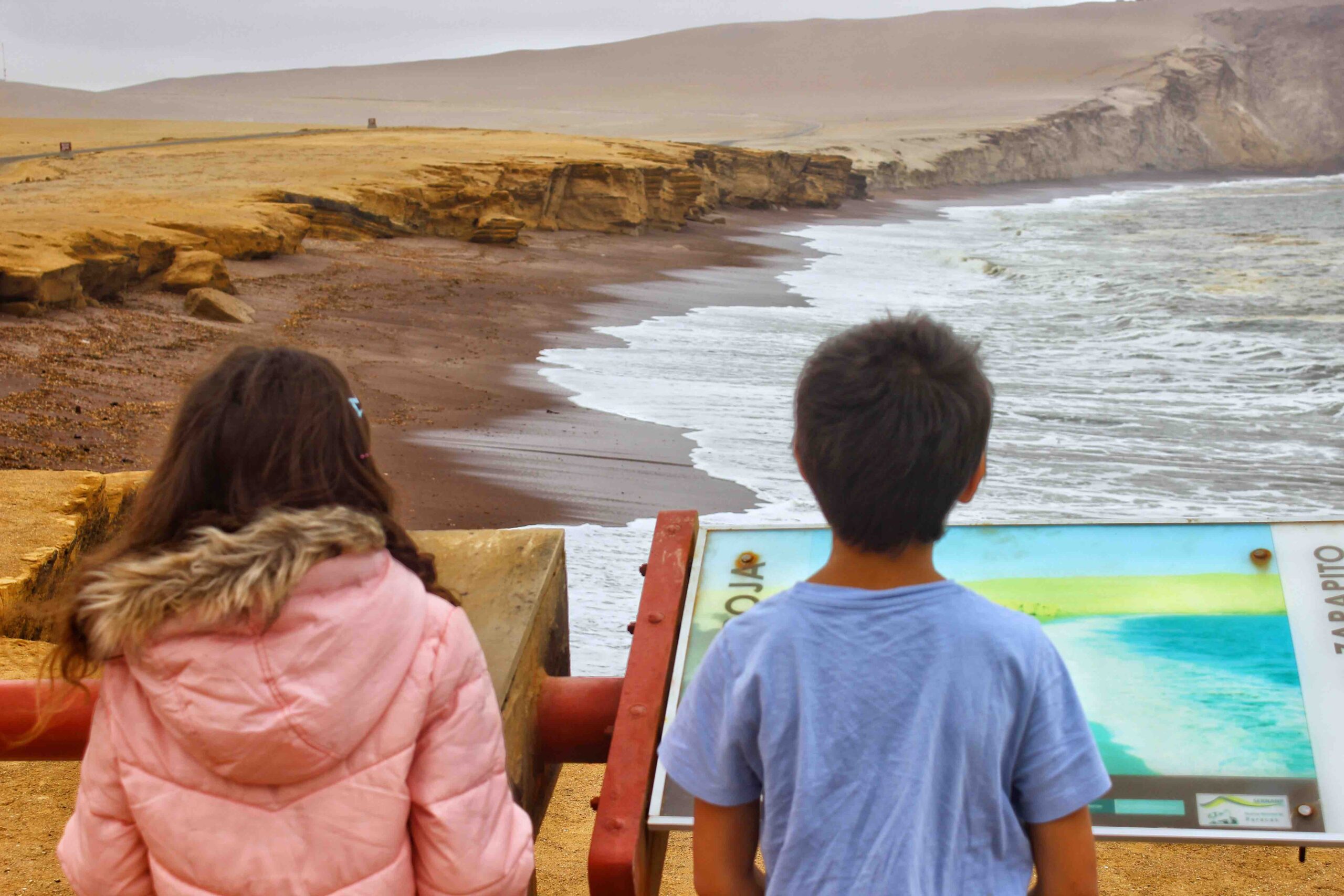 Playa Roja in the Paracas National Park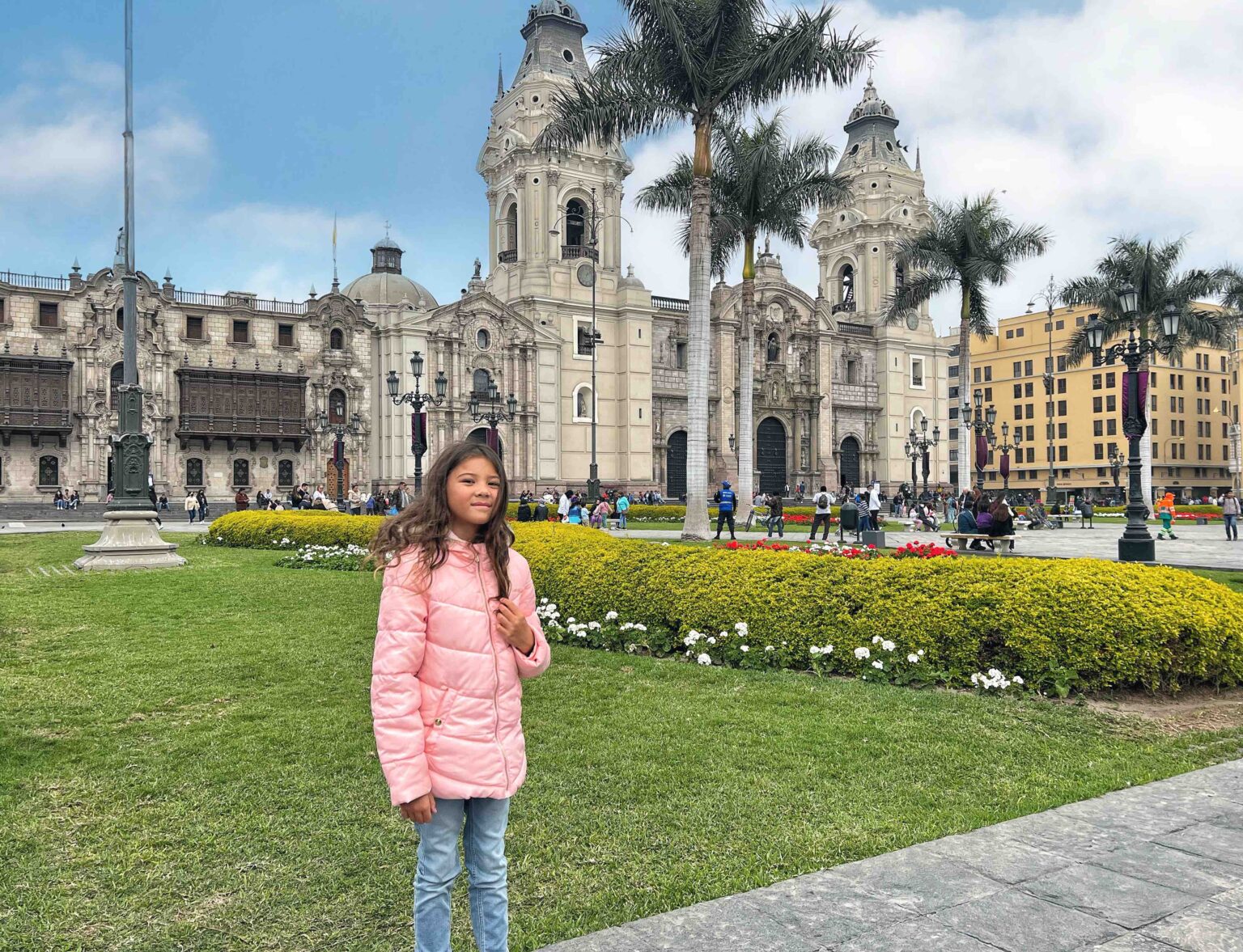 Historic Centre of Lima
See the real Peru with Peru Hop. Peru Hop is a personalised bus that travels through the entire country bringing travellers to the most sought after destinations and sights on an easy to book and safe journey. The full service company has a variety of itineraries to suit travellers and we loved that they are also very family friendly. For our trip in Peru we chose the Full South from Cusco to Lima. Cusco is one of the most vibrant cities in Peru and a must see for anyone visiting the country. We were enthralled by the historic landmarks, ancient ruins, and welcoming culture. It's also the ideal jumping off point for seeing Machu Picchu and the Sacred Valley. After booking our Peru Hop tickets we were given a meeting spot in Cusco and set off on our journey from the unforgettable city to other must see spots before ending up in Peru's capital.
Our first bus ride was an overnight bus from Cusco to Puno. Upon arriving at the meeting spot in Cusco, we were instantly greeted by the check-in crew and guide and who gave us information about Puno and Lake Titicaca as well as taking note of our hotel to ensure we were dropped off at the right location. One of my favourite parts about travelling with Peru Hop is their English speaking guides and door to door service. Your guide will always ensure you have the closest pick up point from your accommodation and often the Peru Hop shuttle will even drop you off at the hotel entrance. If you need a taxi, the guides will assist you with locating the taxi and ensuring the driver knows the exact address of the destination.  This level of service is not found on other long haul buses and made us feel very comfortable throughout our journey through Peru especially when arriving late at night or early morning with tired children.
Other benefits of the Peru Hop service are the free tours and discounts. Our English speaking guide was always informative about each and every destination and would talk to each passenger personally about which tours they wanted to book or if you need a hostel or hotel booking with one of their exclusive rates. The seats on our night bus were all reclining and very large and comfortable. We felt completely safe and the children slept the entire journey walking up in beautiful Puno. Puno is the home of Lake Titicaca, the world's highest navigable lake. Full of stunning scenery and even  opportunities to tour the unique homes of the locals who reside on the majestic lake.
From Puno we travelled to Arequipa which was another overnight bus and just as easy and seamless. We wanted to stay several nights in Arequipa as it's a bigger city and also has a variety of day trips that we found interesting. Peru Hop allows you to stay at any destination from as long as you like. Your bus schedule can be changed up to 12 hours before your selected travel date and you can even change your pick-up location. As a full time travelling family we often go by the kids moods and like to stay longer in certain areas if we discover more we want to see. The level of flexibility offered by Peru Hop ensured we never missed a leg of our journey and gave us full control of our schedule.
Arequipa to Naza was the next leg of the Full South to Lima and was a full day journey. The views were absolutely spectacular throughout the ride as we descended to sea level. As the ride is over 10 hours the bus made stops so we could eat and rest. We loved their choice of restaurants for breakfast and lunch and the fact that our guide showed us a menu prior to arriving at the restaurant so she could call and order ahead ensuring no time is wasted. We stopped for both a quick breakfast and lunch, both restaurants were in tranquil spots serving delicious local fare and accepted credit cards for easy payment options. As we arrived to Nazca a few passengers got off but we decided to stay on and head straight to the next stop which was Huacachina. The sun was setting as we left Nazca and our guide stopped at the viewing tower, which was an included tour, to allow us an opportunity to see the famed and mysterious Nazca Lines before heading to Huacachina.
We arrived in Huacachina late at night and appreciated Peru Hop's guesthouse recommendation. We received an exclusive discount and our guide ensured we chose the quieter option as we were travelling with children. The details and recommendations were what made our trip comfortable throughout. The next day we explored the incredible oasis and took the free Pisco Winery tour. We couldn't believe the stunning sand dunes of Huacachina and enjoyed the full day on the lake before heading to the meeting spot for the next part of our adventure. At each destination Peru Hop has a meeting point where you can leave your luggage, use the Wi-Fi, relax in the lobby, or find your guide for more information. We always had the WhatsApp number of our guide on hand and they were consistently quick to answer any questions, not just about the bus, but the destination itself.
After a full day in Huacachina we started our ride to Paracas. The short journey was smooth and easy and we had arrived at the popular beach town in time for a late dinner. Our guide recommended a few restaurants where Peru Hop passengers receive discounts and also booked us on the free tour to see the incredible Paracas National Reserve.  Paracas is a beautiful oceanfront where the desert meets the water and has some of the best ceviche we've ever tasted. We loved seeing all the incredible ocean views and enjoying a few days on the beach.
The final bus journey was from Paracas to Lima where many go to take their international flight home. We made sure to stay a few days to explore Peru's capital city. Peru Hop reccomeded a variety of city tours to the different areas and we loved exploring Miraflores and Barranco. The Historic Center and Parque Amor on the oceanfront is a must see and we couldn't get enough of all the delicious eateries and mercados in the famed foodie city.
Our memorable trip through Peru would not have been possible without Peru Hop and we absolutely enjoyed every stop along the Full South from Cusco to Lima. Some of the spots were already in our plans but others were a big surprise and ended up being many of our favourite moments throughout our journey. Peru Hop is an ideal choice for comfort, safety, and flexibility when travelling through Peru. It's a great way to meet other travellers and if you're worried about navigating or mapping your journey they have done all the research and heavy lifting to ensure you have a seamless, stress free trip. Perfect for couples, solo travellers, and families looking for an adventure of a lifetime.