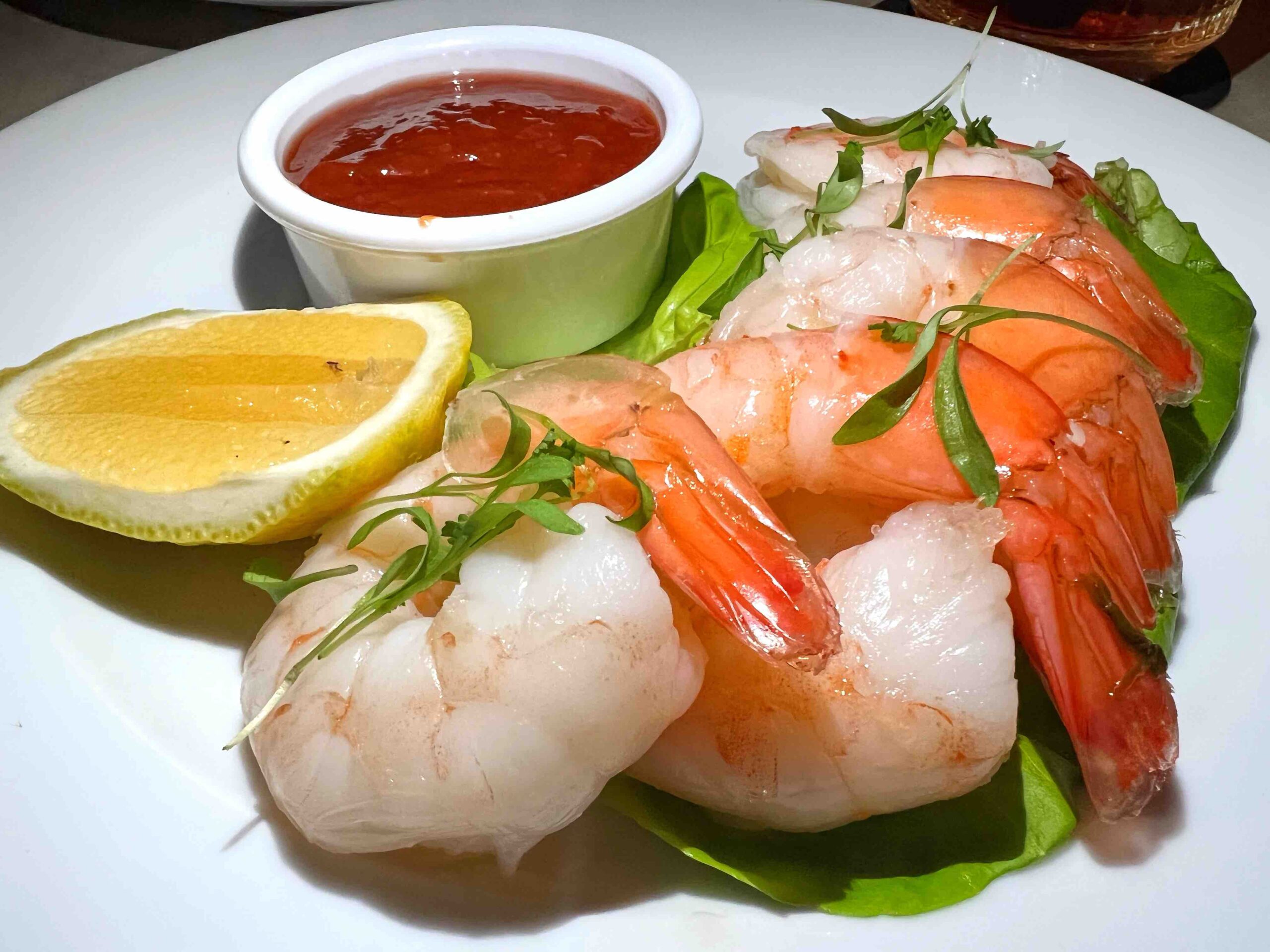 Prawn Cocktail
Lemon, Cocktail Sauce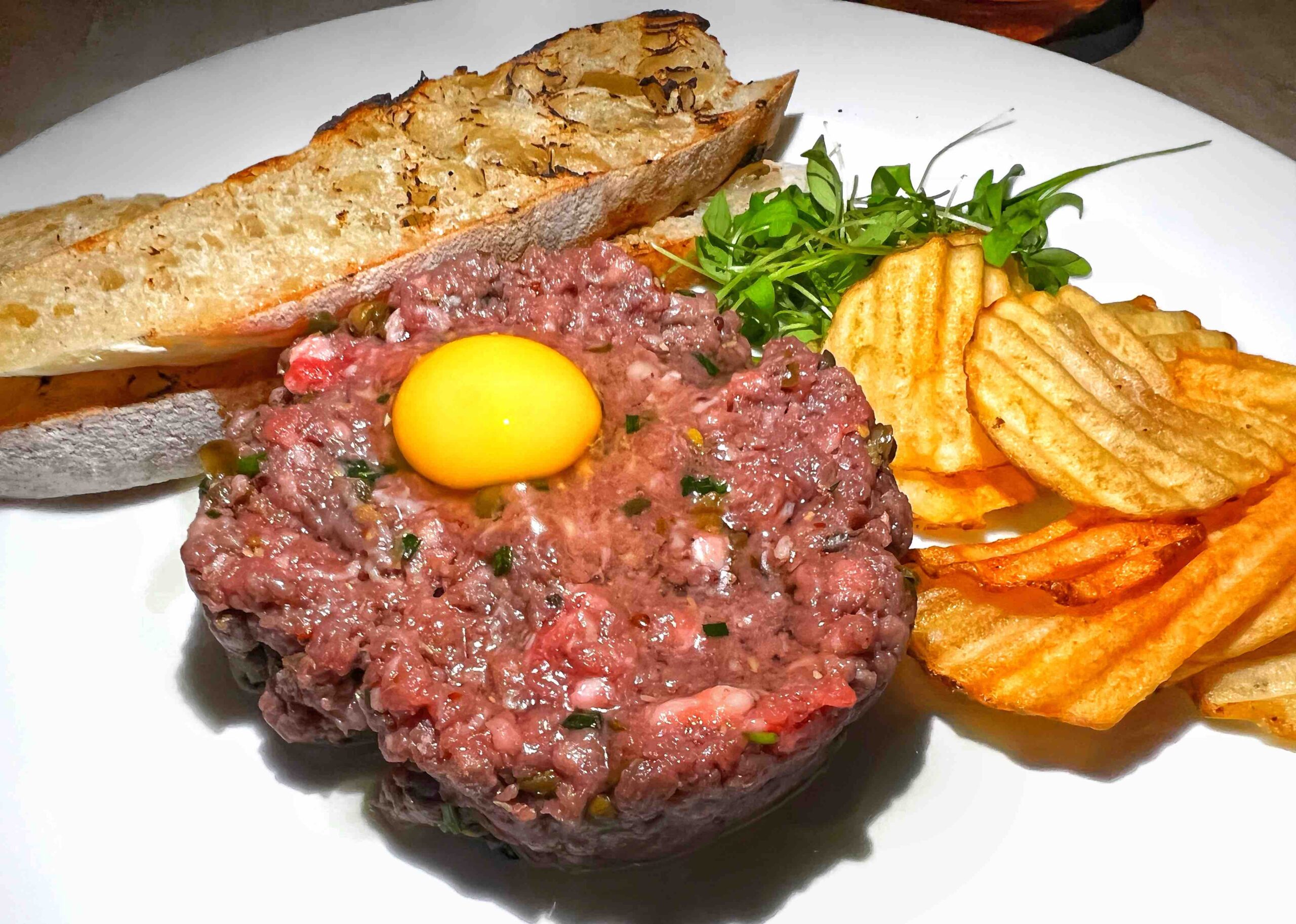 Steak Tartare
Dijon, Capers, Quail Egg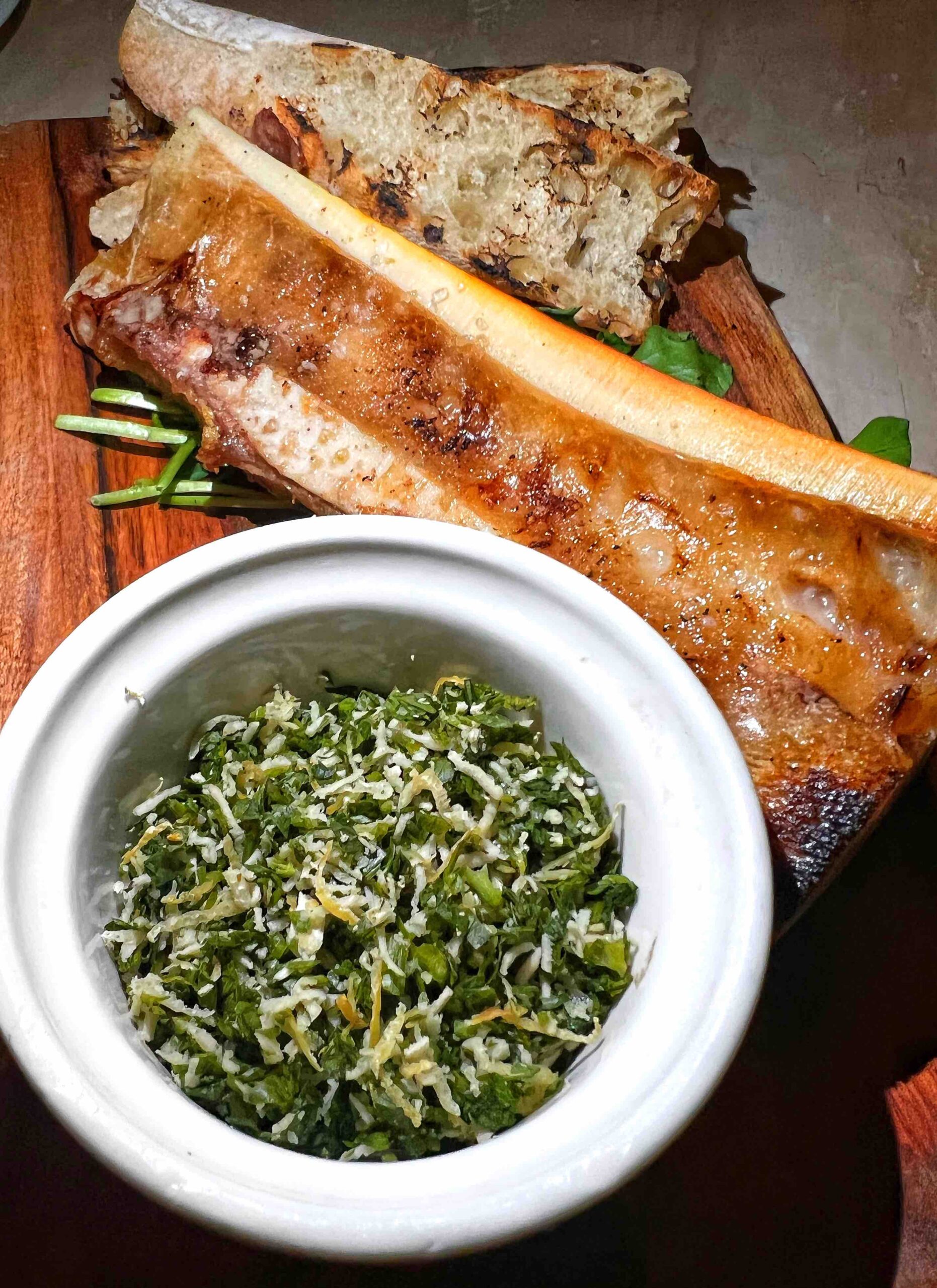 Roasted Bone Marrow
Horseradish Gremolata, Grilled Country Bread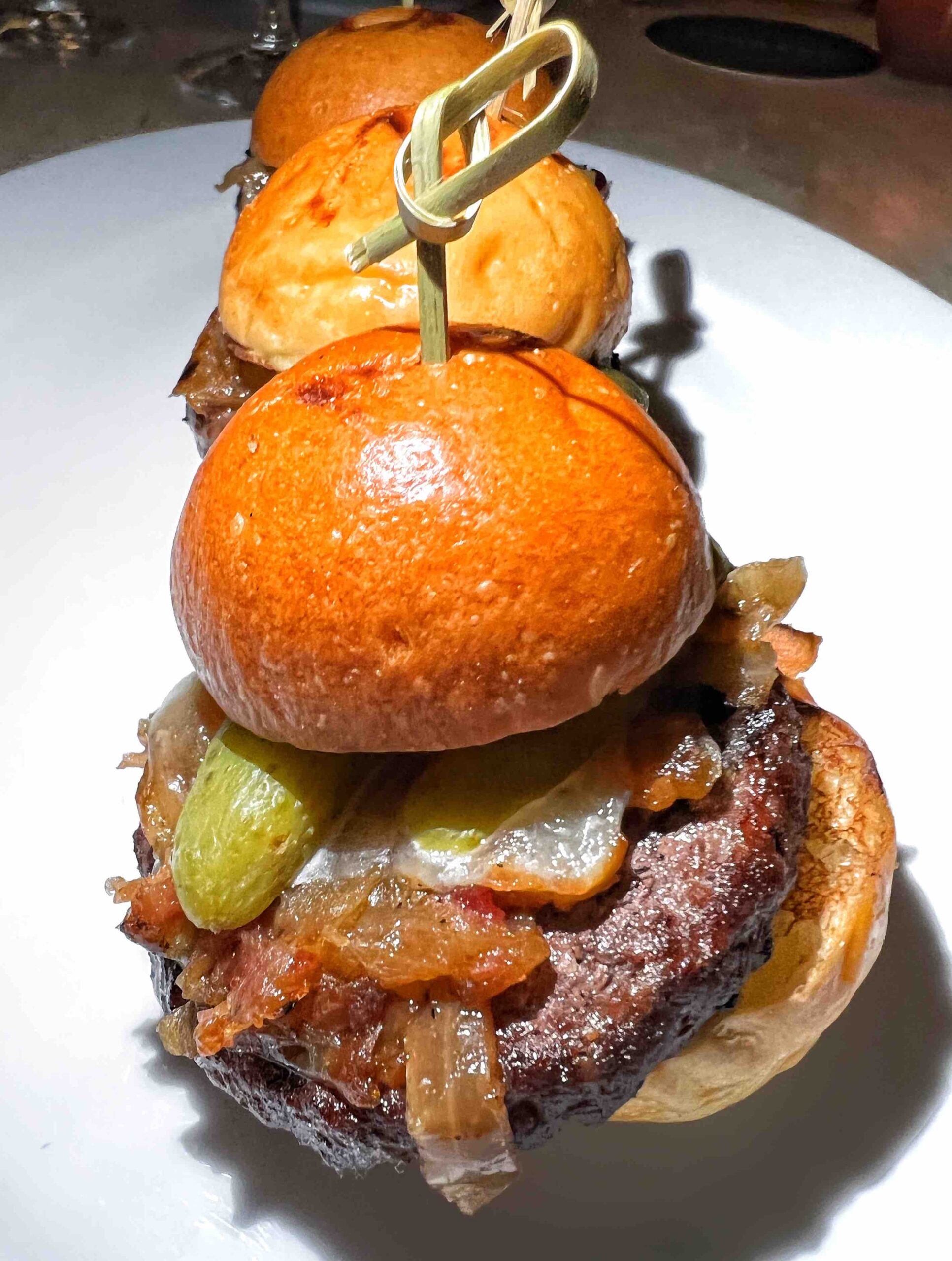 Wagyu Sliders
Caramelized Onion Bacon Jam, Comeback Sauce, Truffle Cheese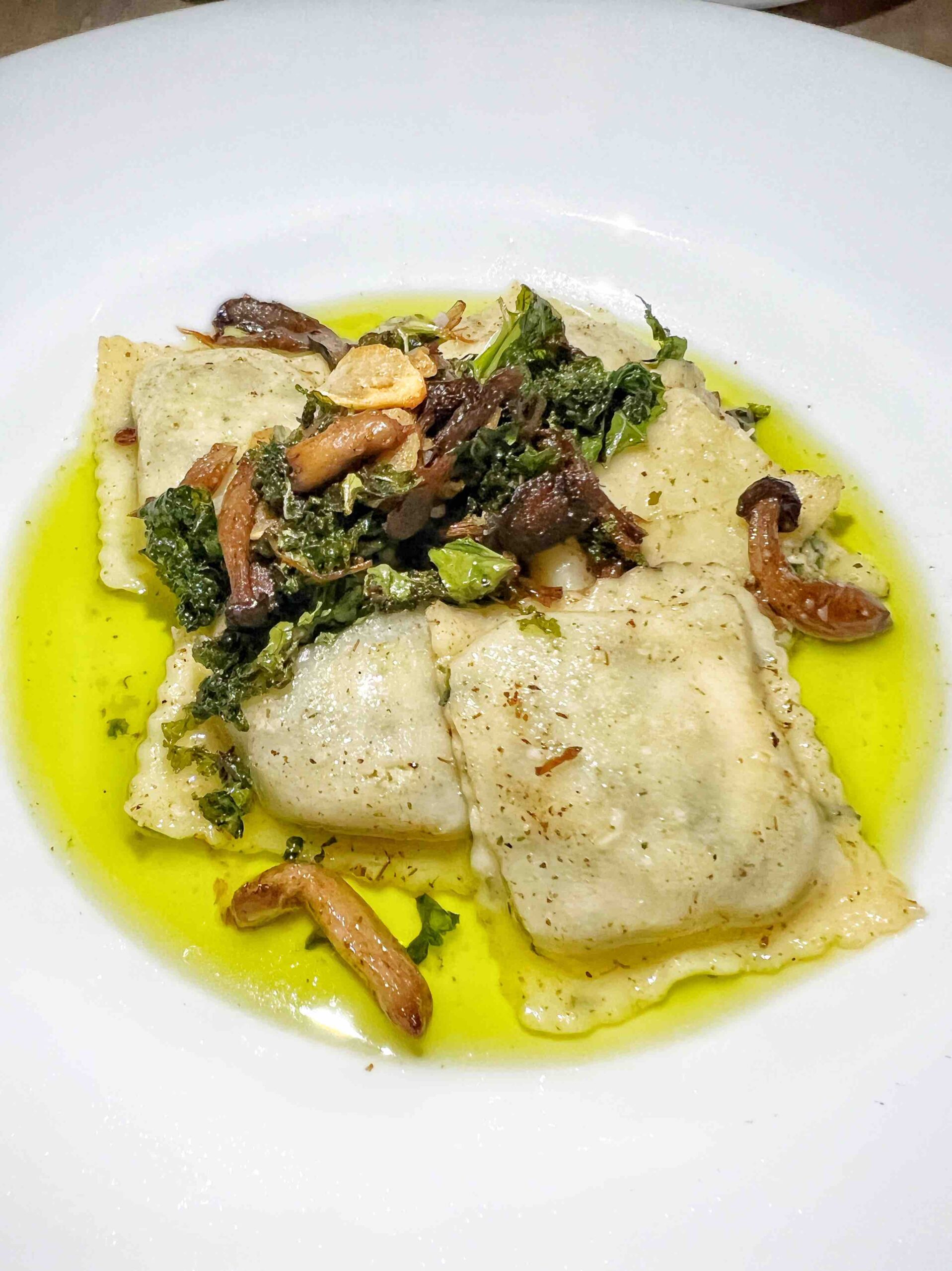 Kale & Mushroom Ravioli
Wild Mushrooms, Vegan Cream Cheese, Brown Butter, Sage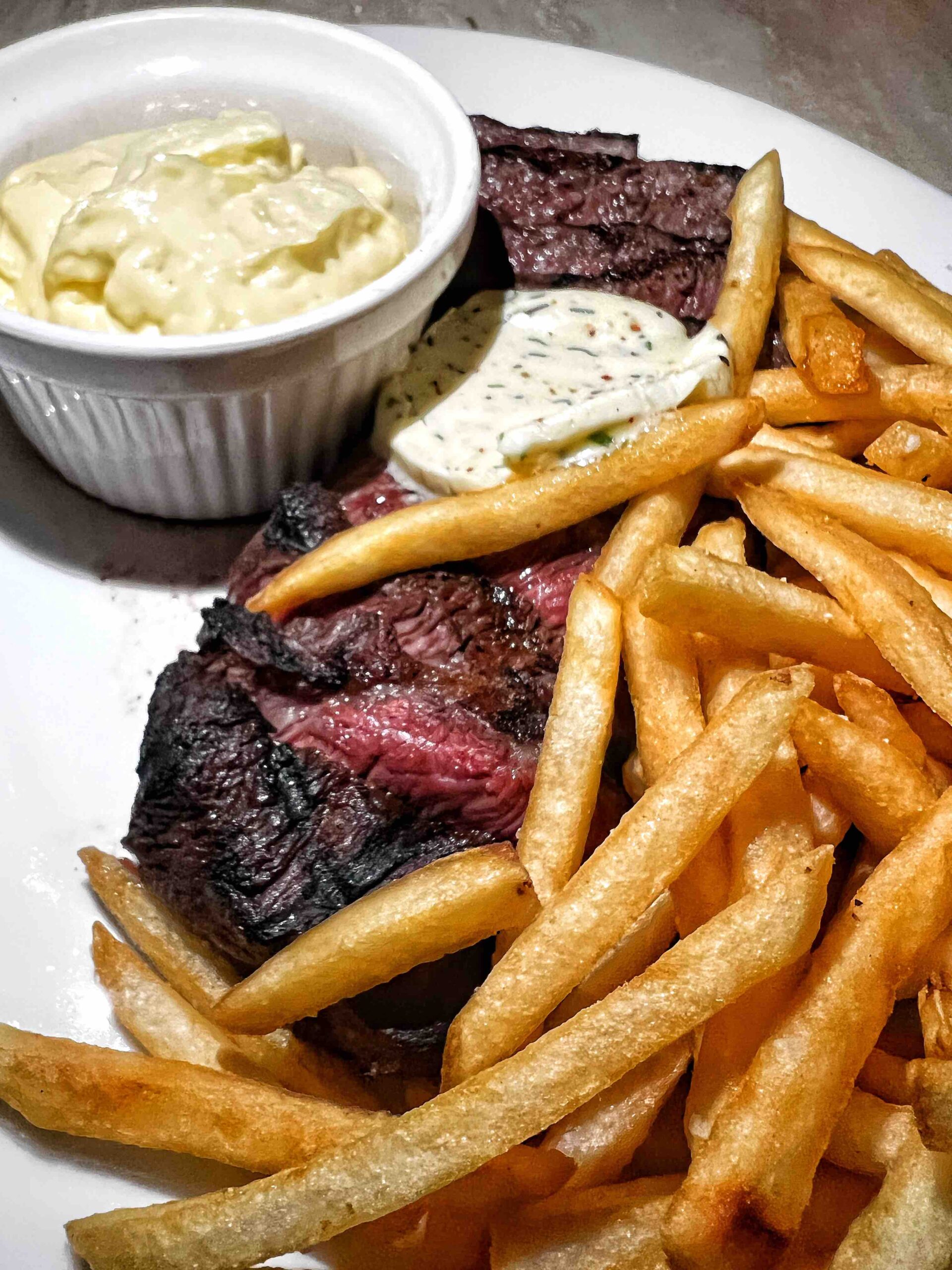 Steak Frites
Compound Butter, Garlic Aioli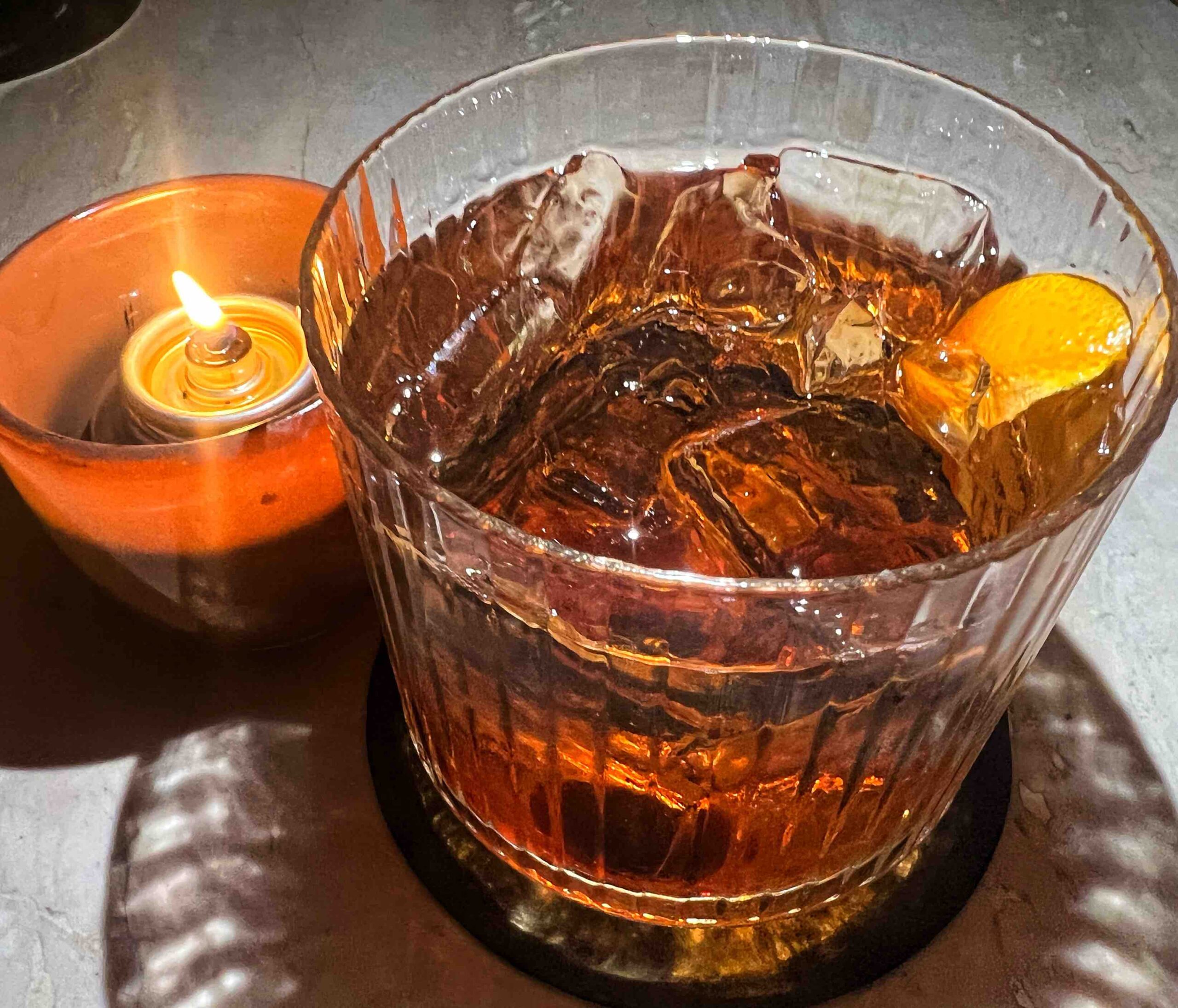 "Come Fly With Me" Cocktail
The grand and ambient Parker's, located at the lobby level of the luxurious Thompson Central Park, is a classic NY spot for handcrafted cocktails and delicious fare. We loved the open and inviting space incorporating a long stylish bar, dim intimate lighting, and a grand piano centrepiece. Service was friendly and efficient ensuring we were served quickly after a long journey.
We loved the menu full of elevated American fare, highlights of which included the perfectly seasoned Steak Tartare with Dijon, Capers and Quail Egg, the insanely juicy Wagyu Sliders with Caramelized Onion Bacon Jam, Comeback Sauce and Truffle Cheese, the perfectly prepared Steak Frites with Compound Butter and Garlic Aioli and the indulgent Roasted Bone Marrow with Horseradish Gremolata and Grilled Country Bread.
Make sure to sample a few of their cocktails, our favourite being the "Come Fly with Me", for an ideal nightcap after a day exploring New York City.
www.hyatt.com/hotel/new-york/thompson-central-park-new-york
119 W 56th St, New York, NY 10019
(212) 245-5000