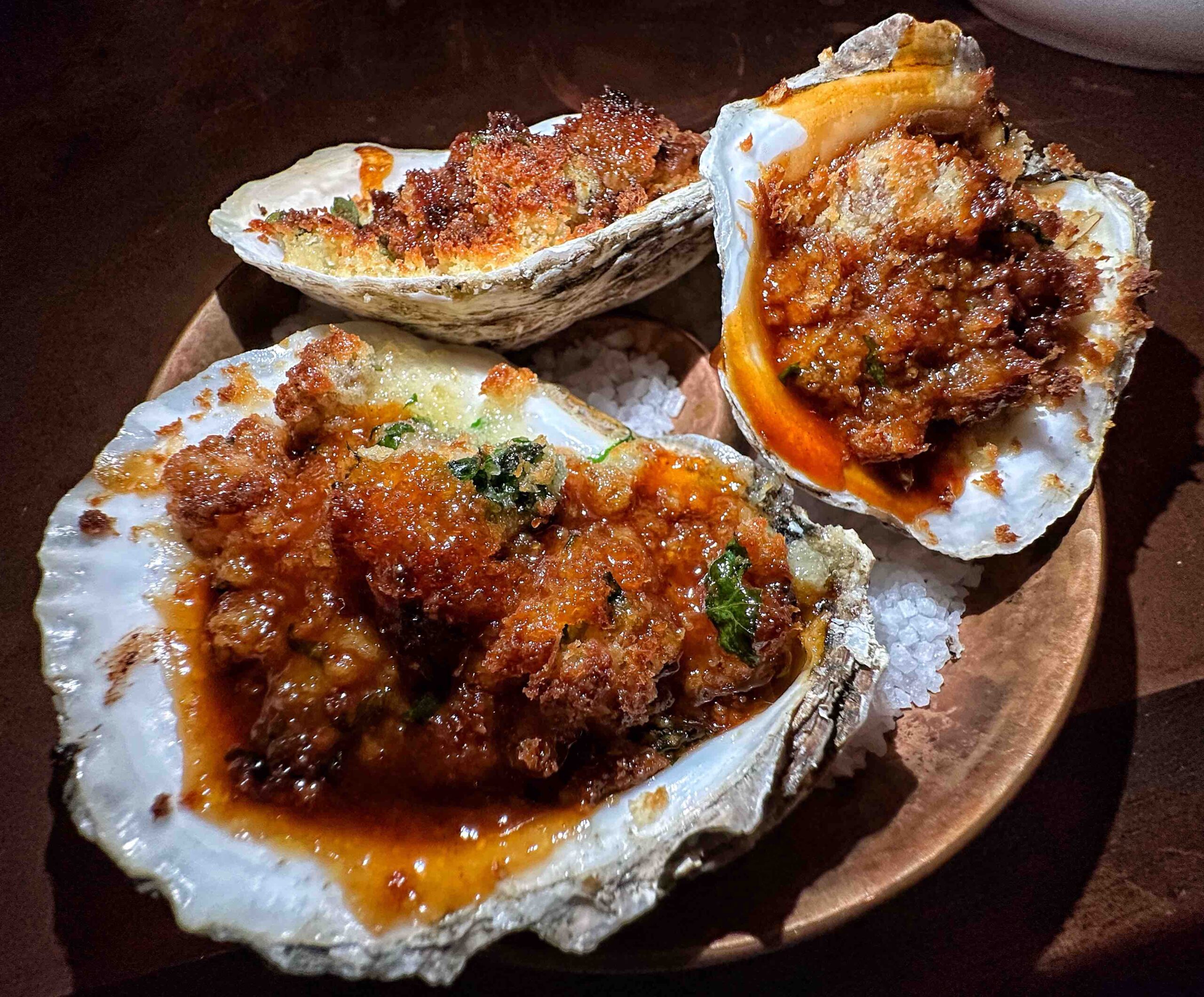 Charcoal-Roasted Bone Marrow Oysters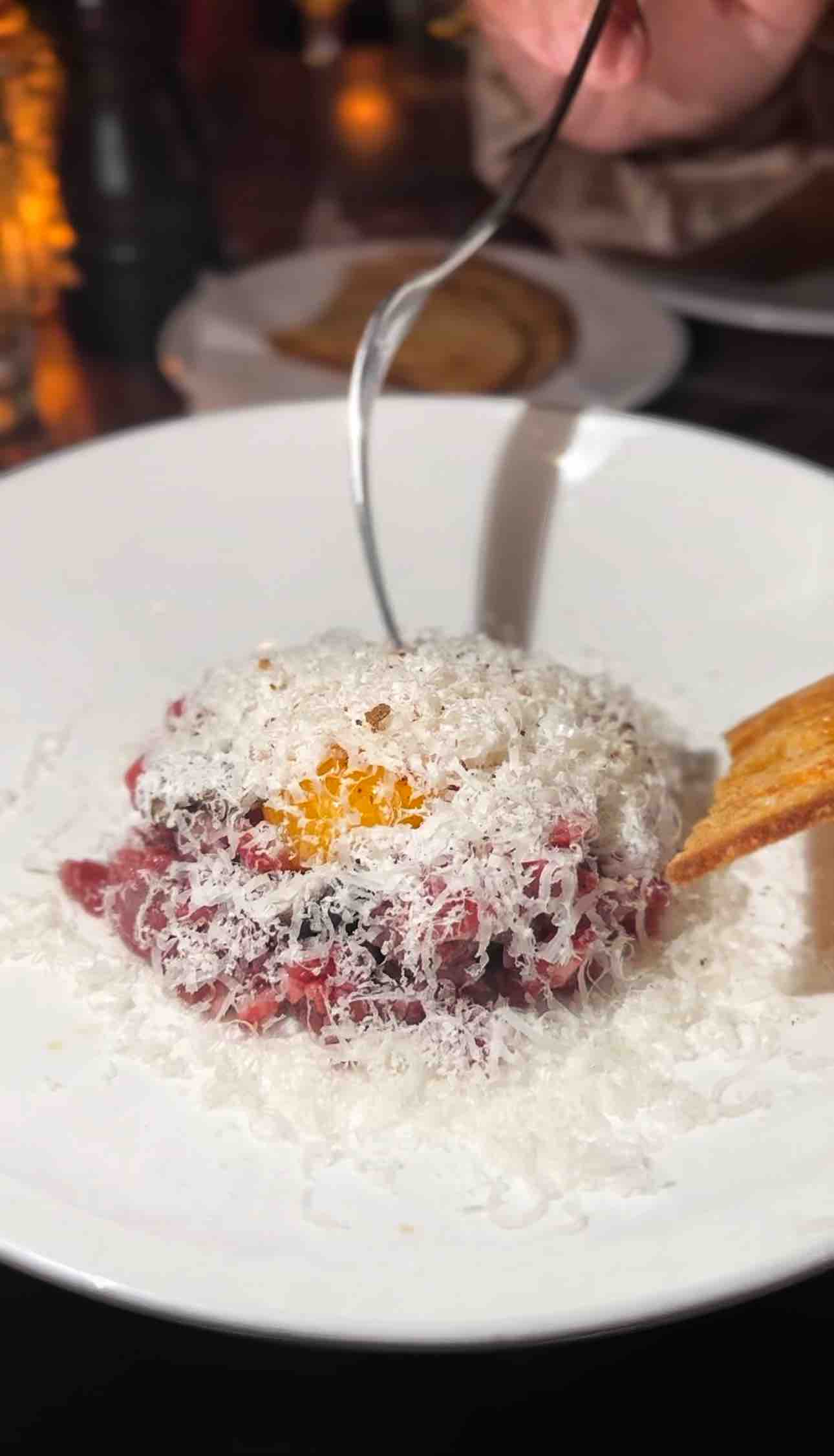 Steak Tartare
Dry-Aged Rump, Filet, Pickled Shiitakes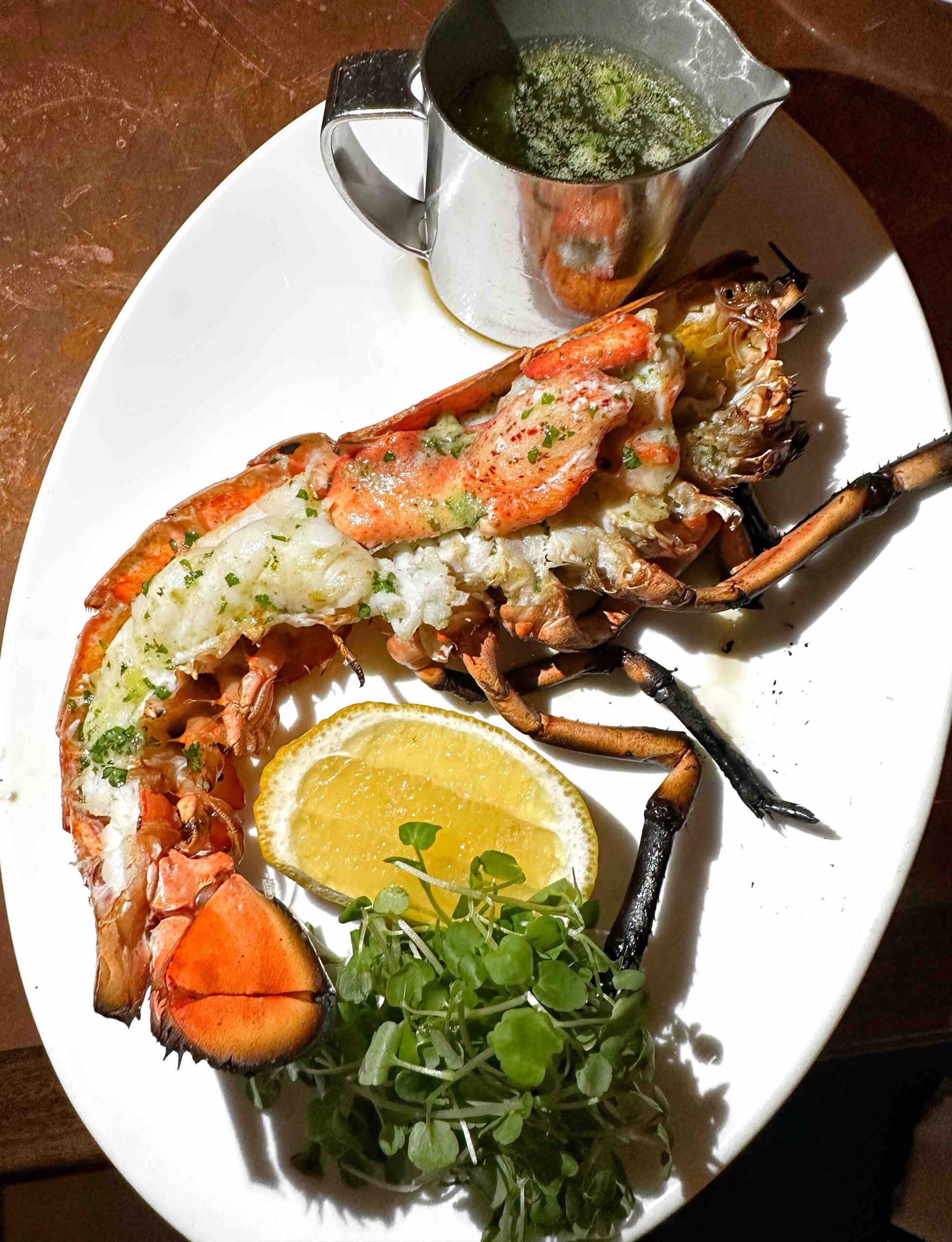 Maine Lobster
Roasted Over Charcoal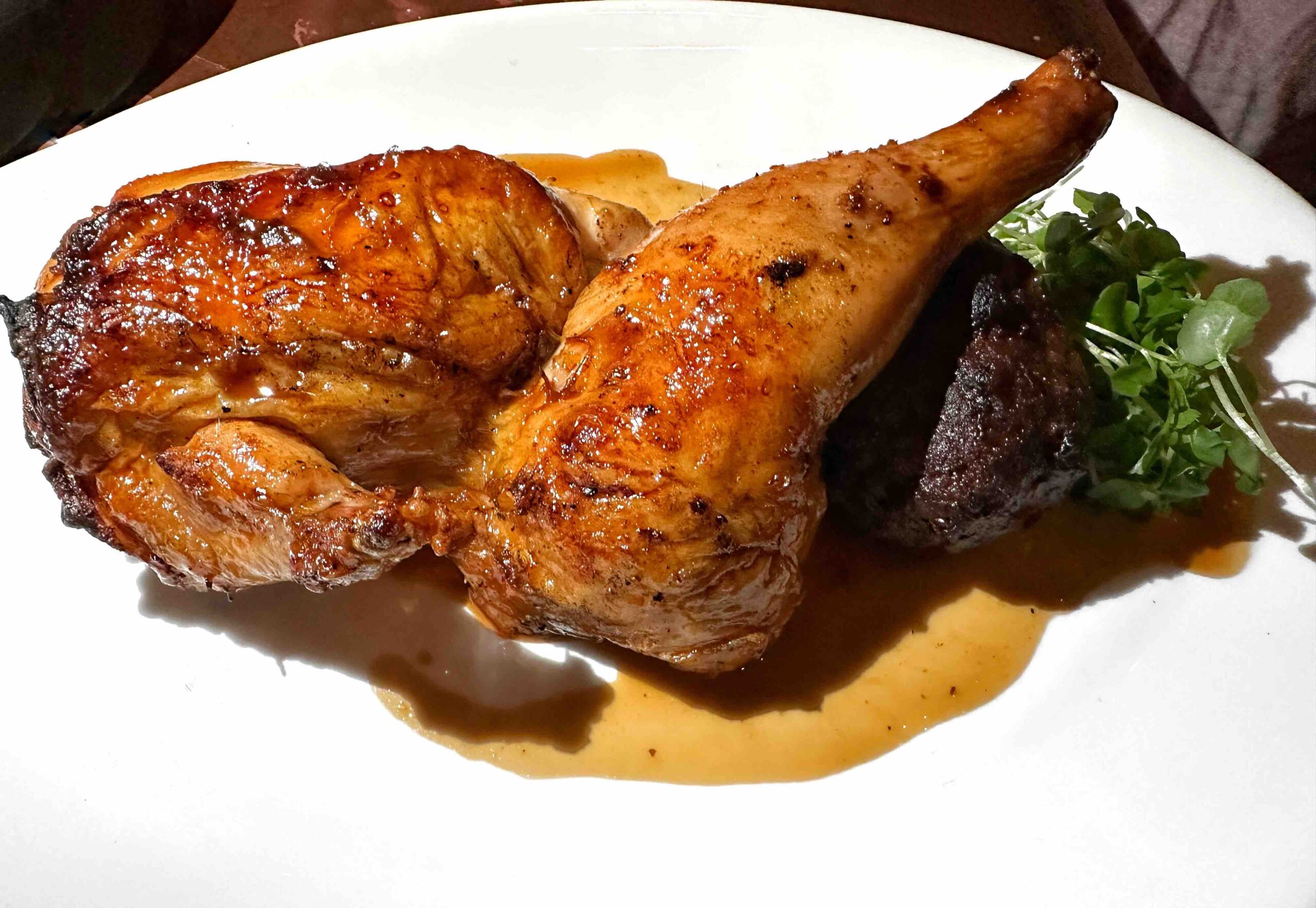 Roasted Heritage Chicken
Traditional English Trimmings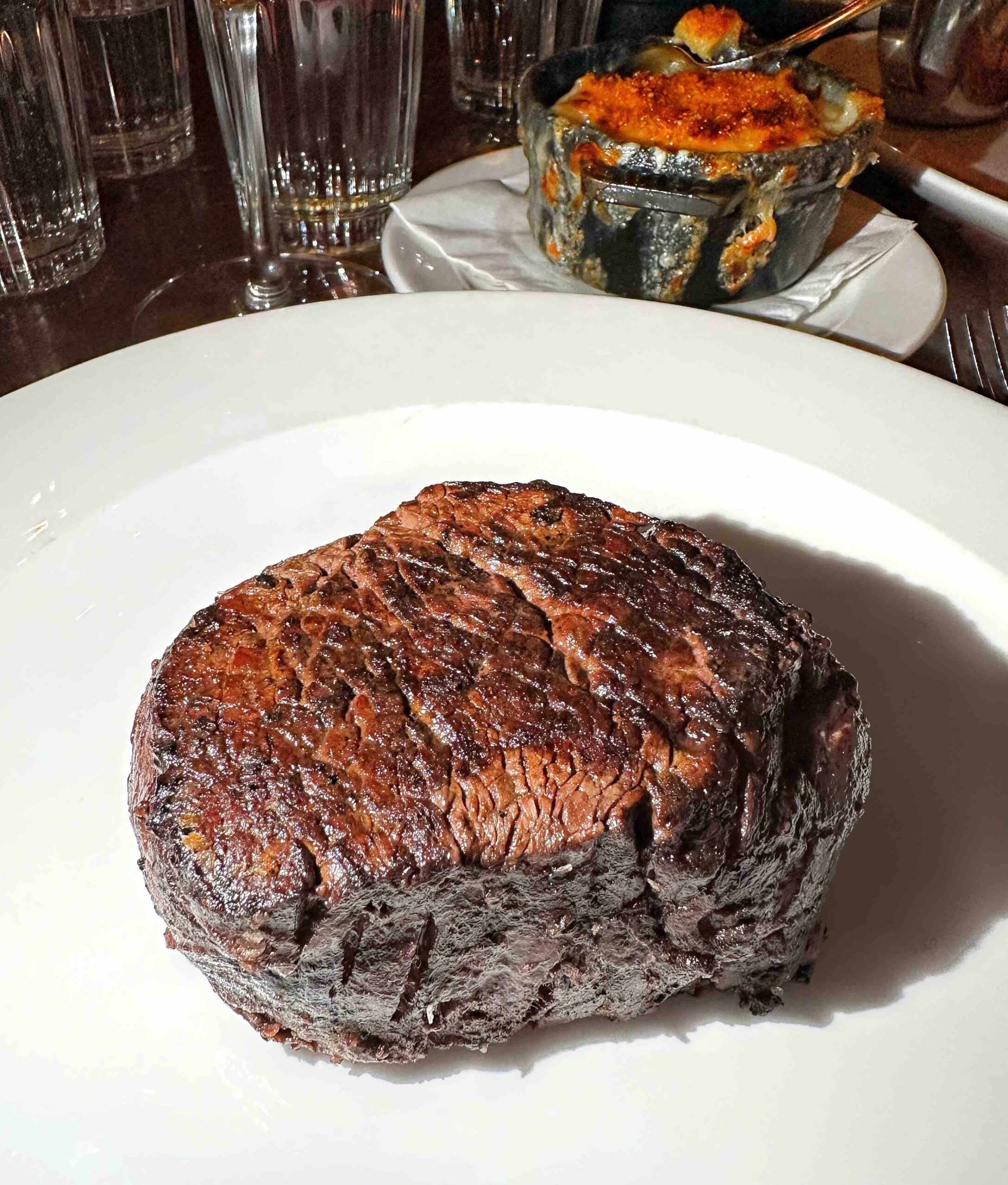 Charcoal-Grilled Filet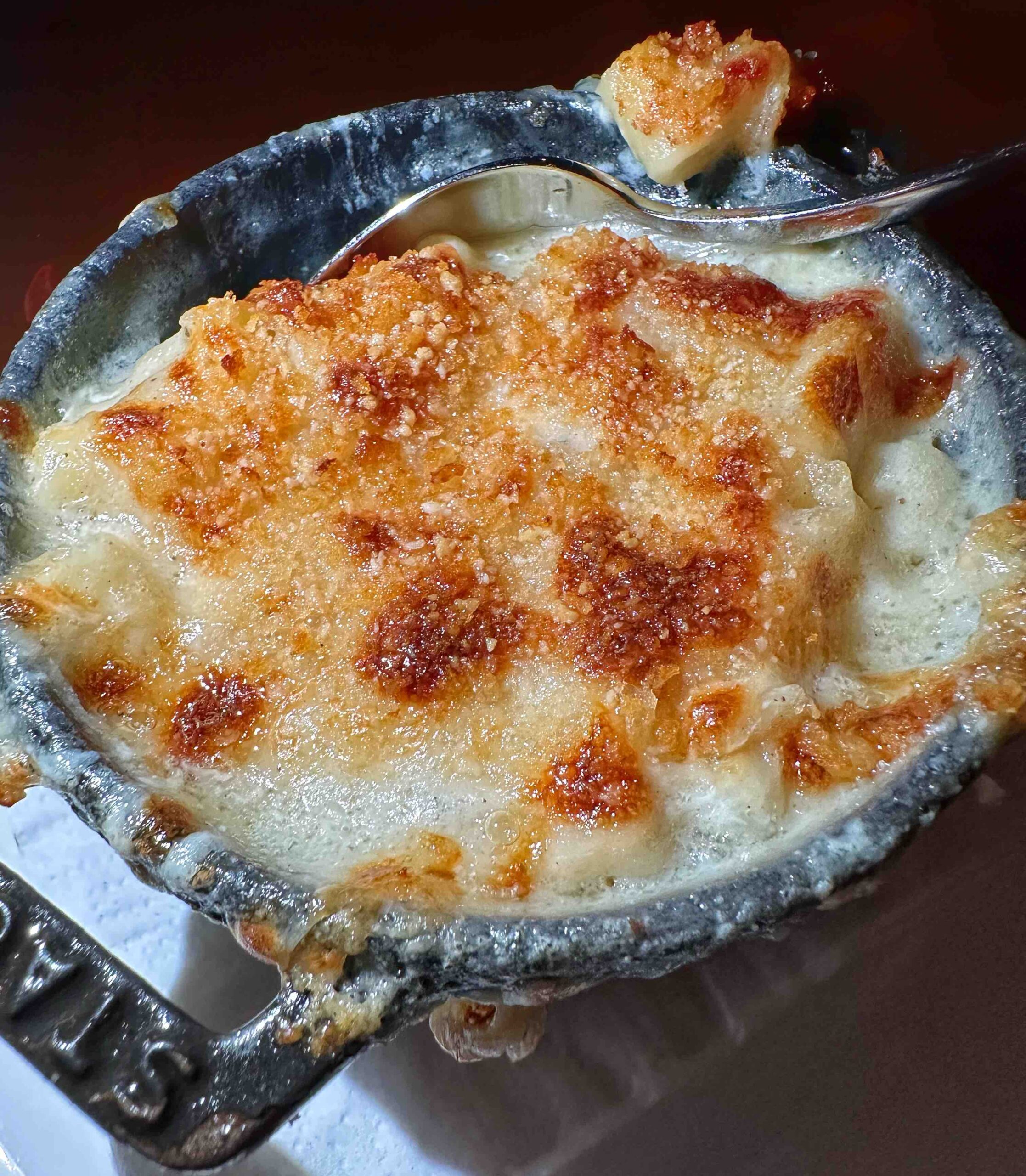 Macaroni & Cheese
Hawksmoor was on one of our favourite London restaurants and we were very excited to try their NYC location while we were in the city. Known for their dedication to sourcing the best beef and serving "the perfect steak" we were happy to see this impeccably executed at their NY location. As soon we stepped into the ambient dining room we felt enveloped by the buzzing vibe. The sprawling space is located in the United Charles Building and boasts captivating architecture, high ceilings, and dark, sleek interiors.
We loved the classic menu featuring cuts of steak and tempting appetisers perfect for sharing. We started the meal with the fragrant Charcoal-Roasted Bone Marrow Oysters and the rich and indulgent Steak Tartare using Dry-Aged Rump, Filet and Pickled Shiitakes. For main courses we couldn't resist the insanely juicy Charcoal-Grilled Filet Steak and the buttery and perfectly roasted Maine Lobster. The Heritage Chicken was also delicious and was served with Traditional English Trimmings. Don't miss out on ordering a side of their indulgent Macaroni & Cheese.
Pair your meal with a bottle from their impressive wine list or a handcrafted cocktail from the bar. Whether you're craving a quick drink and steak, an intimate date night, or a family dinner we highly recommend Hawksmoor NYC. Dining tables vary from cozy corners for two to long dining tables great for a group celebration. An optimal choice when you're craving an unbeatable cut of steak and we can't wait to return for another mouthwatering feast when we next return to New York City. Visit on Sundays and sample one of the best traditional roasts in town.
109 E 22nd St, New York, NY 10010
(212) 777-1840