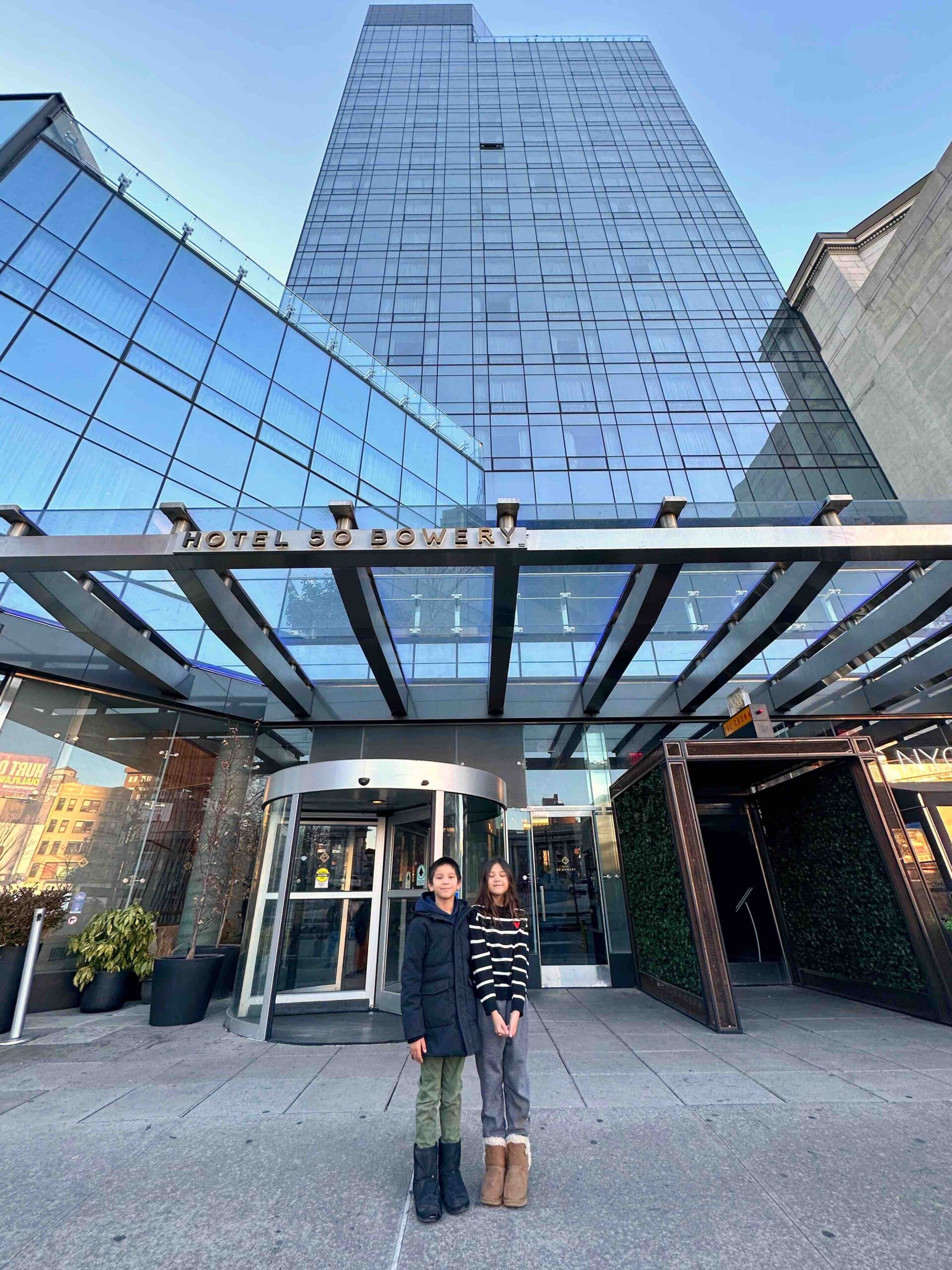 Hotel 50 Bowery New York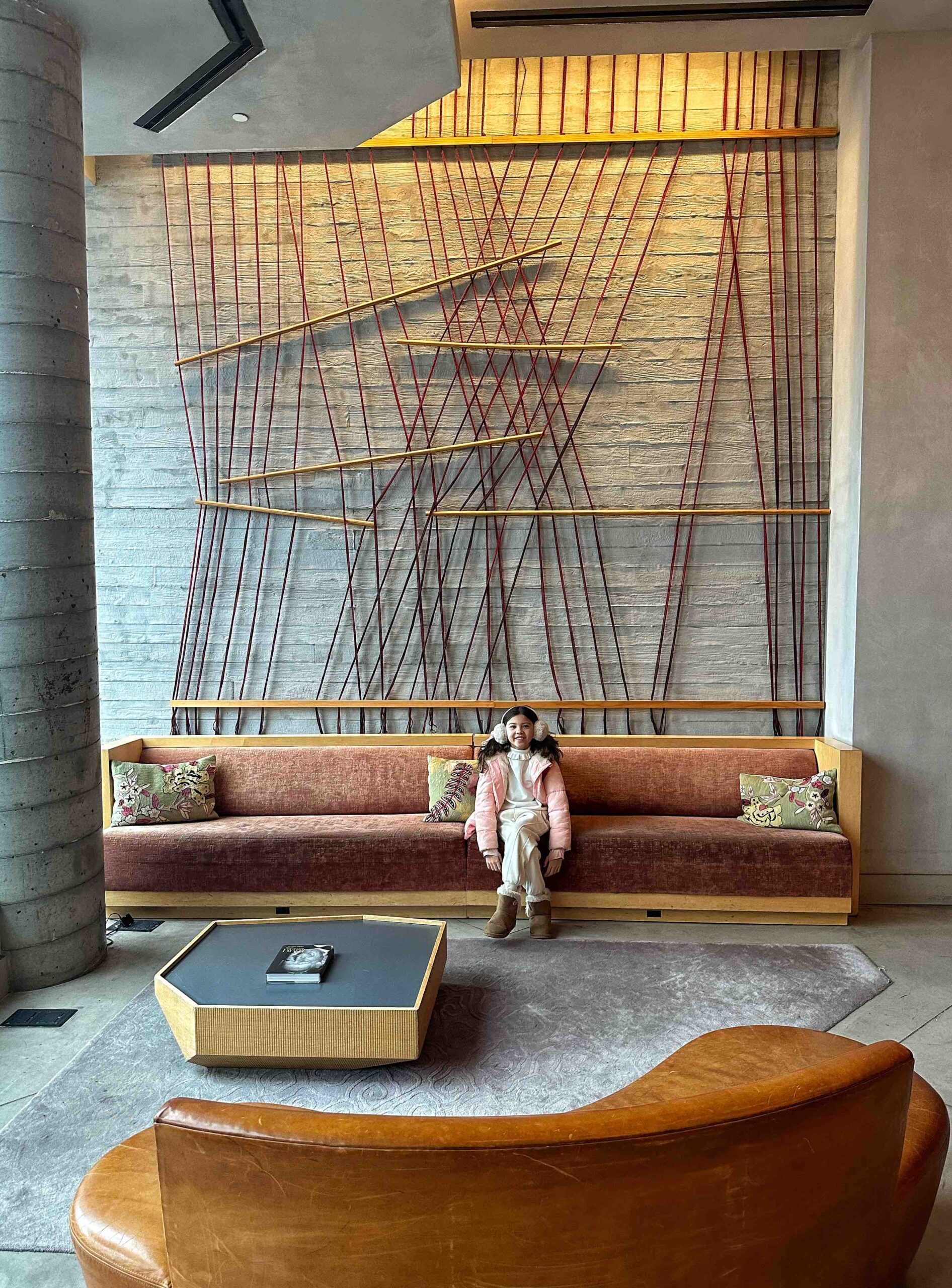 Lobby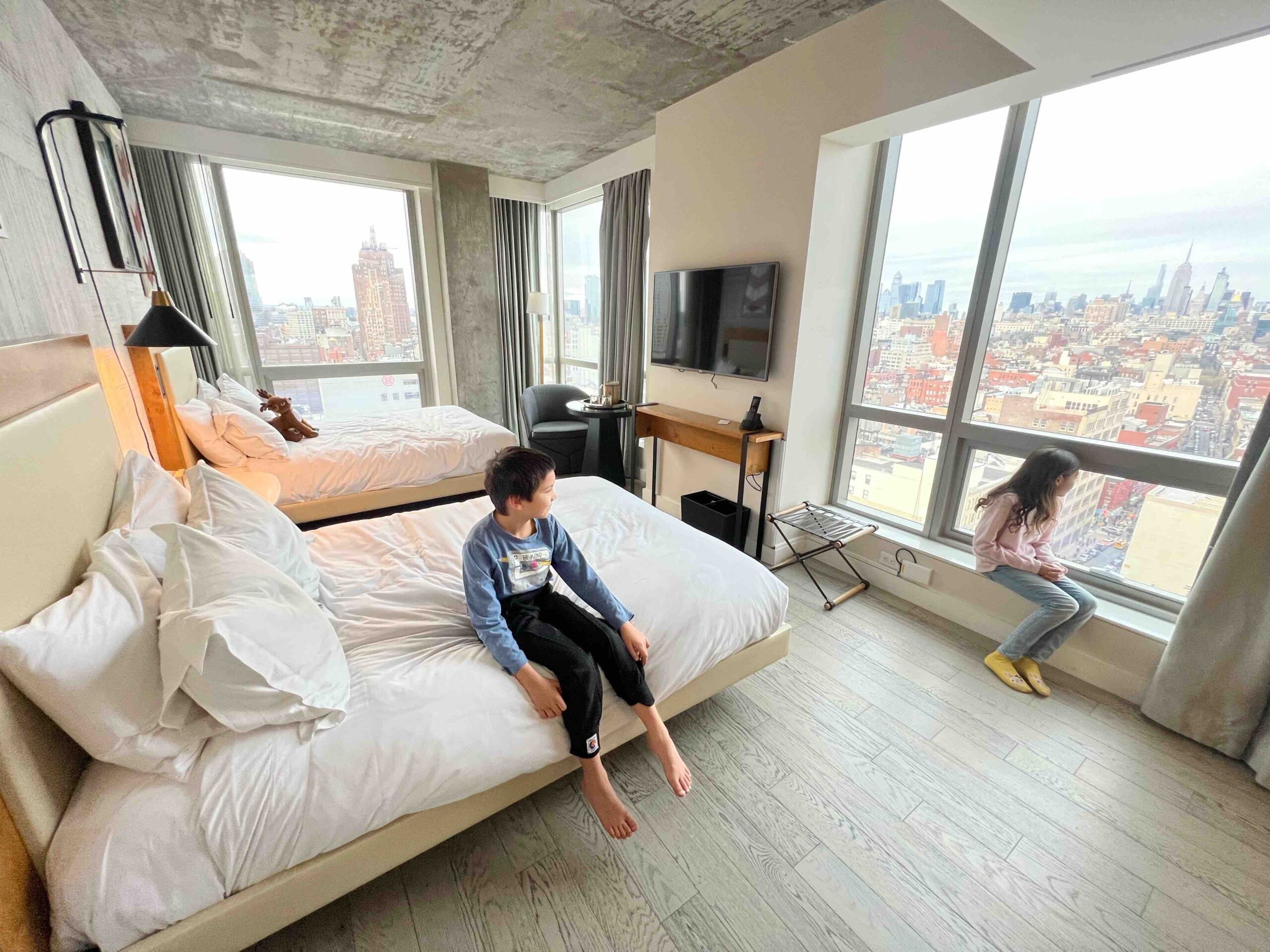 Our room with 2 beds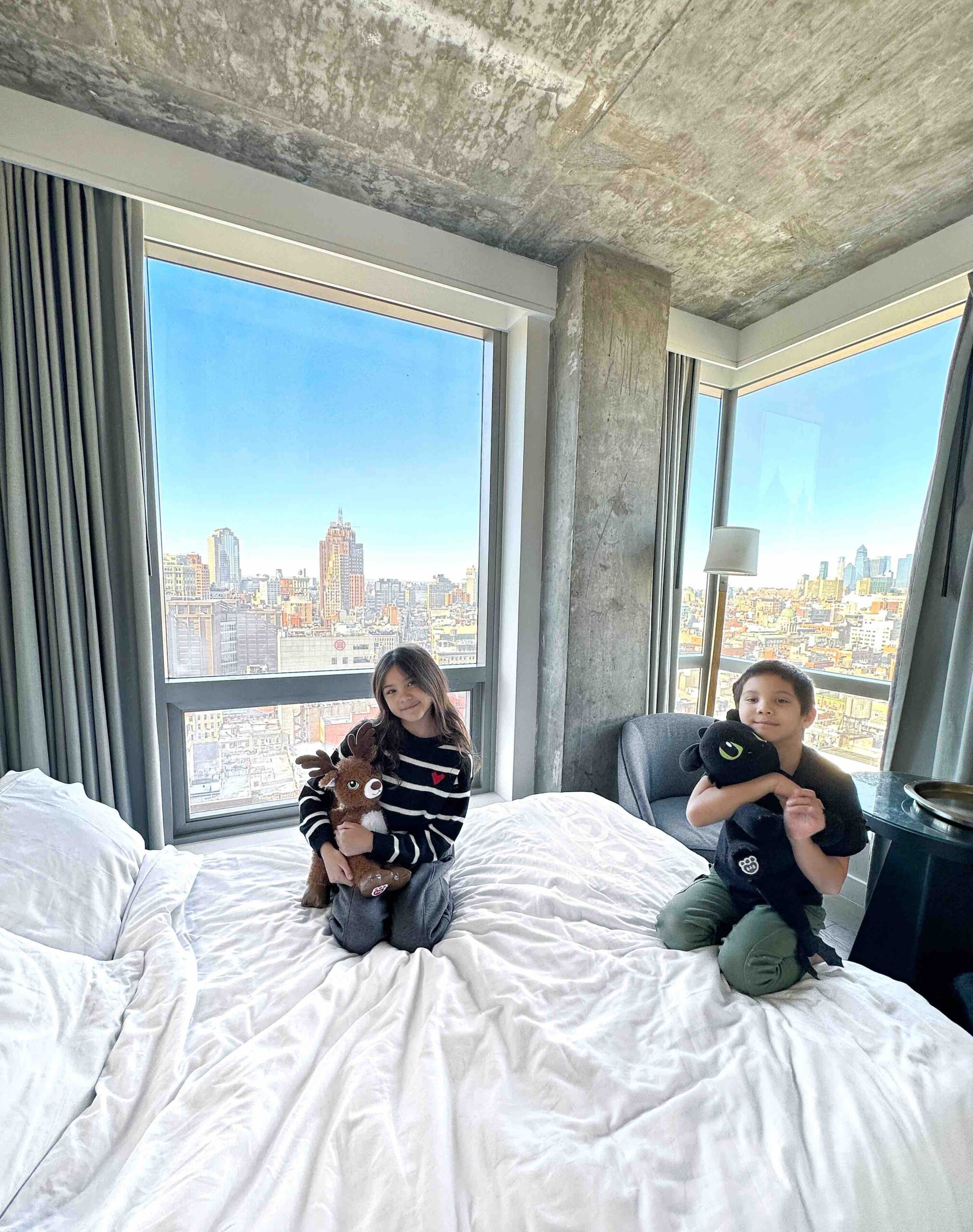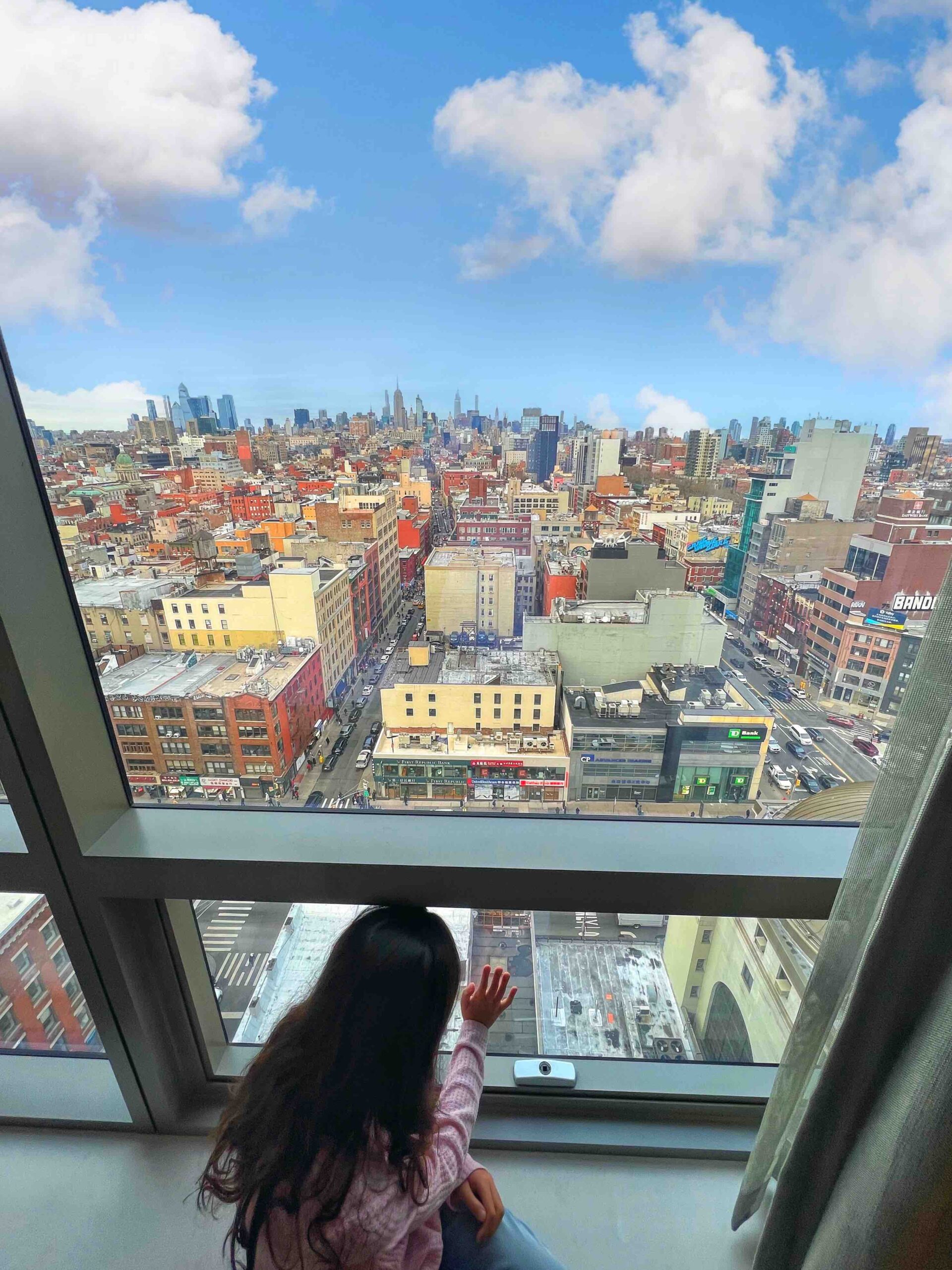 with stunning city views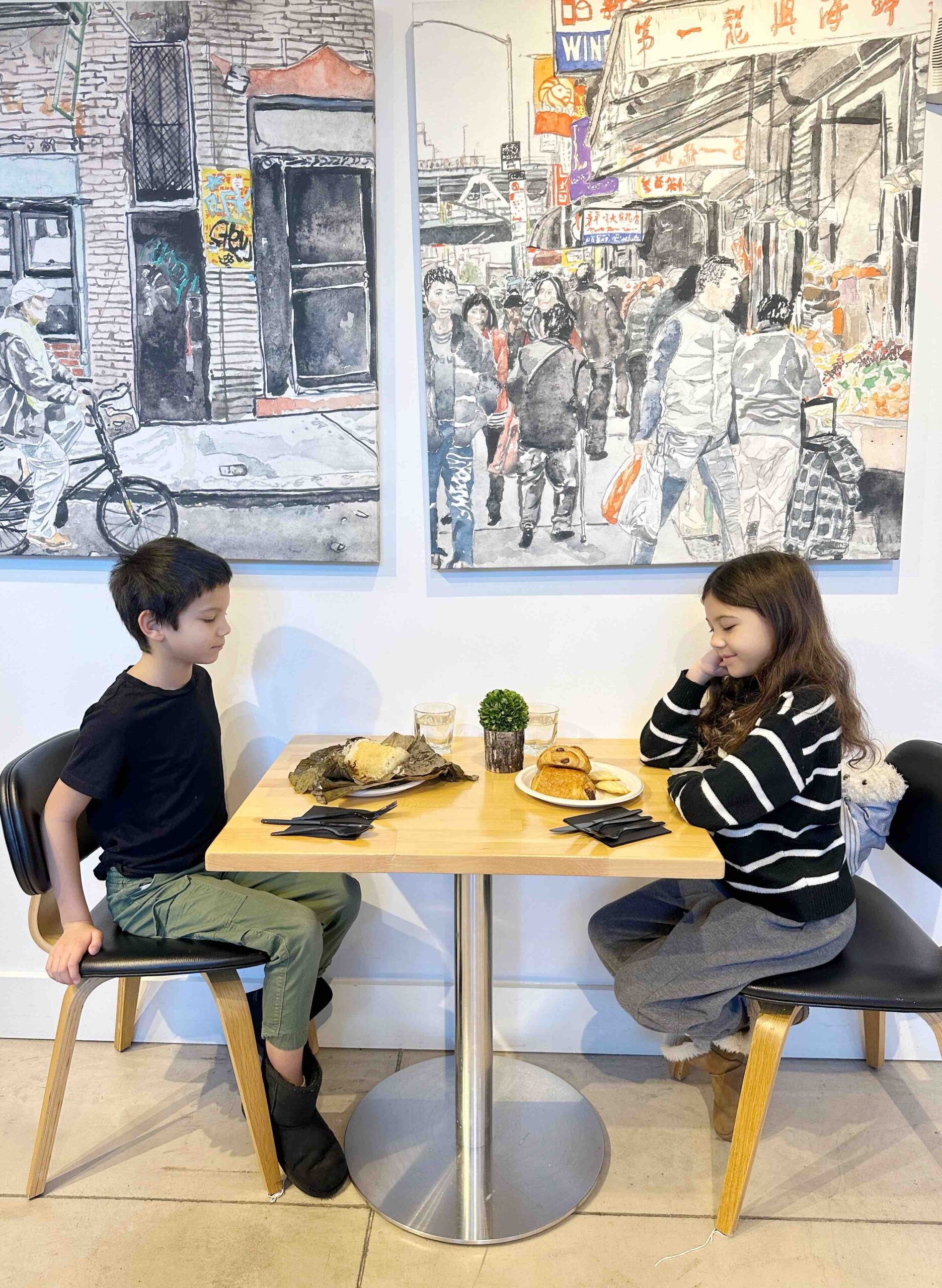 2nd Floor Living Room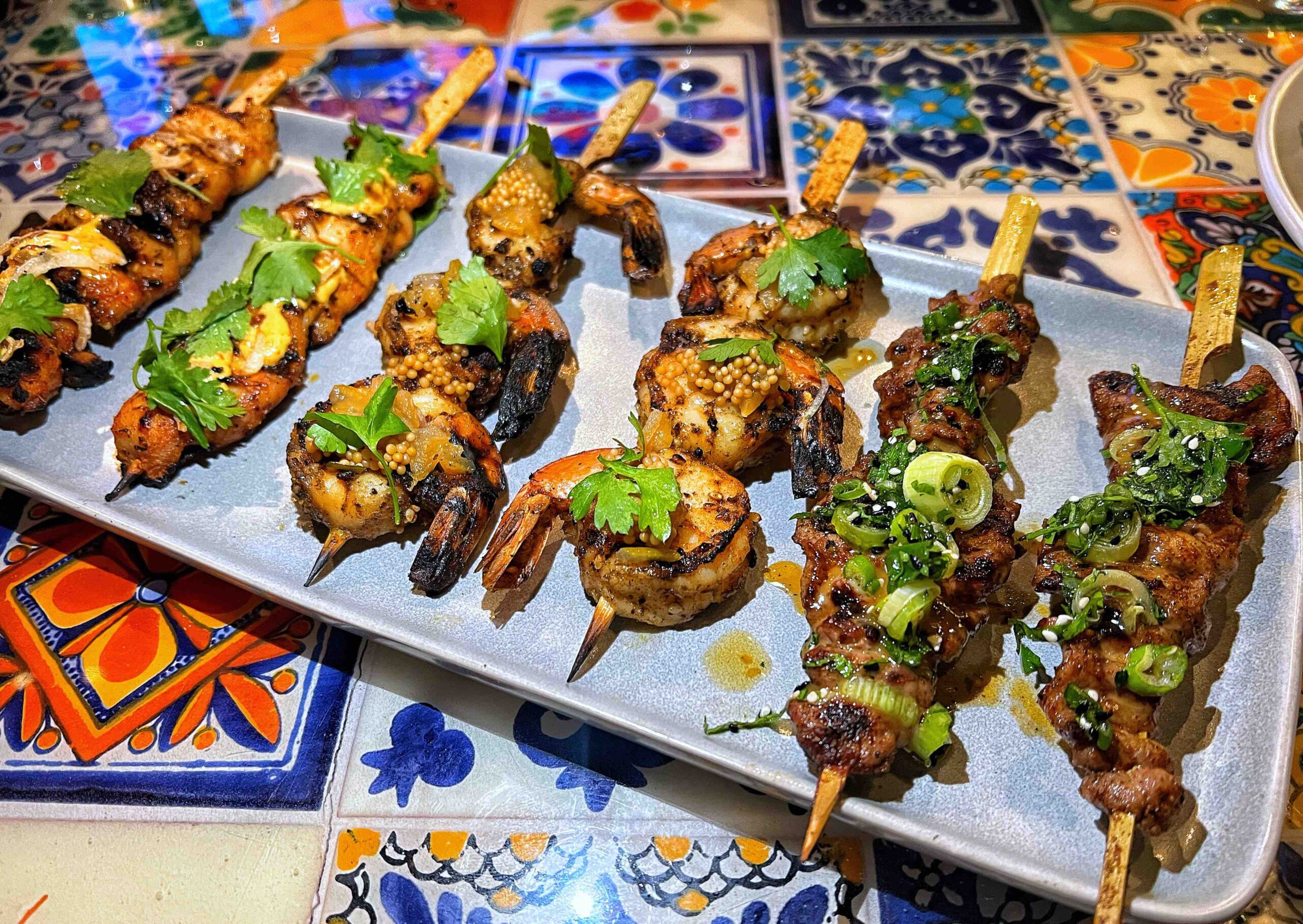 Cafe Mish Mosh
See our full feature on Cafe Mish Mosh HERE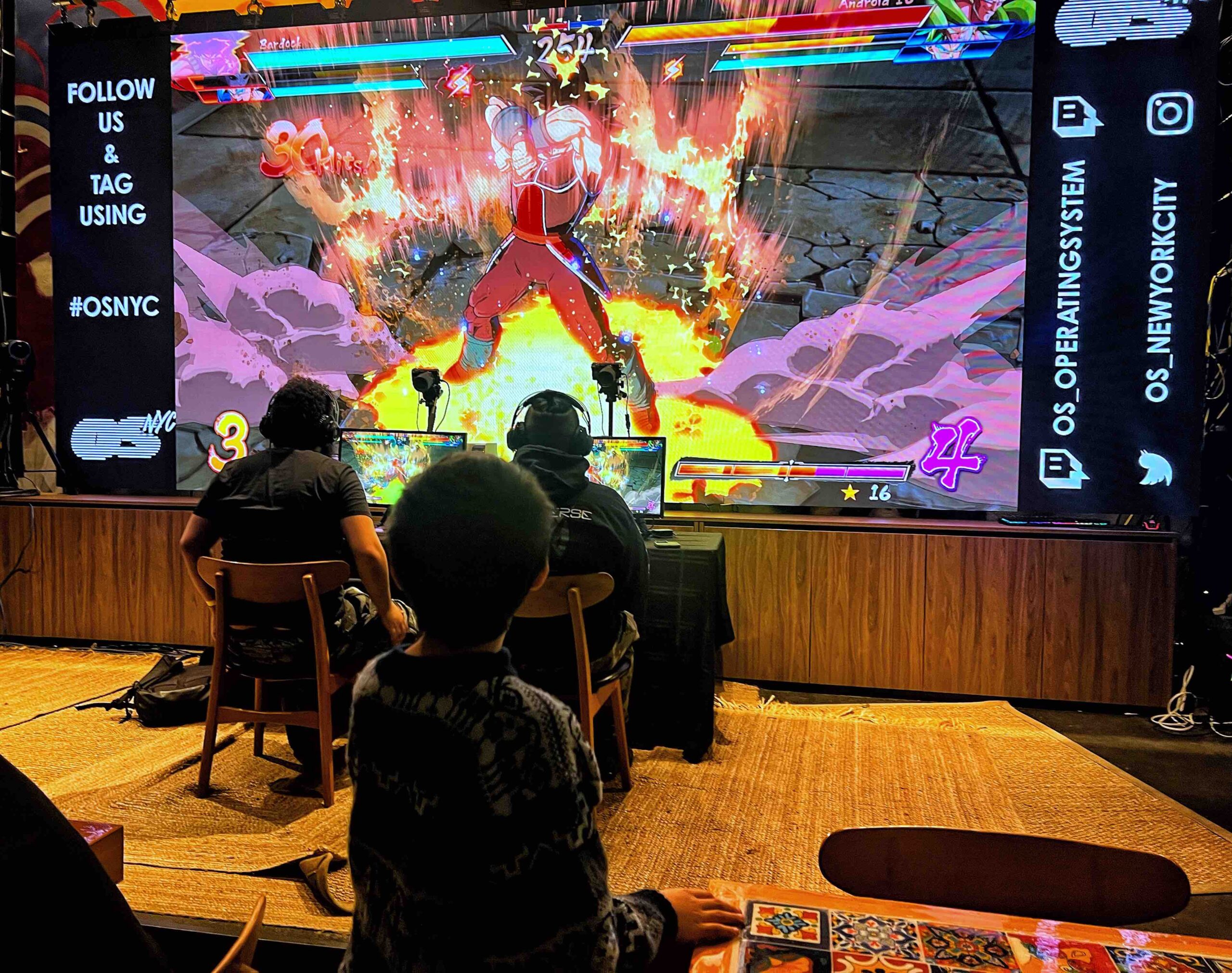 OS NYC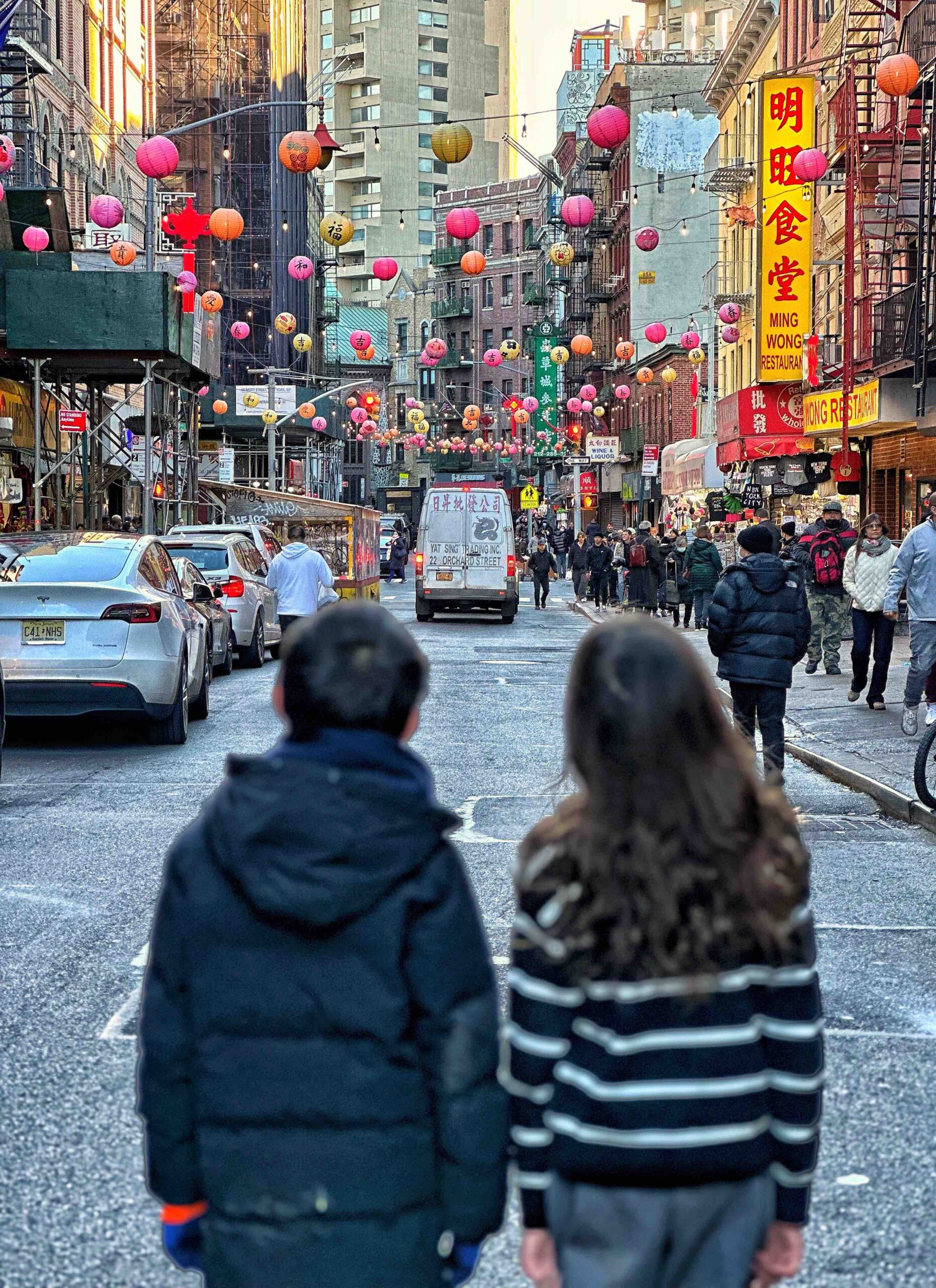 Chinatown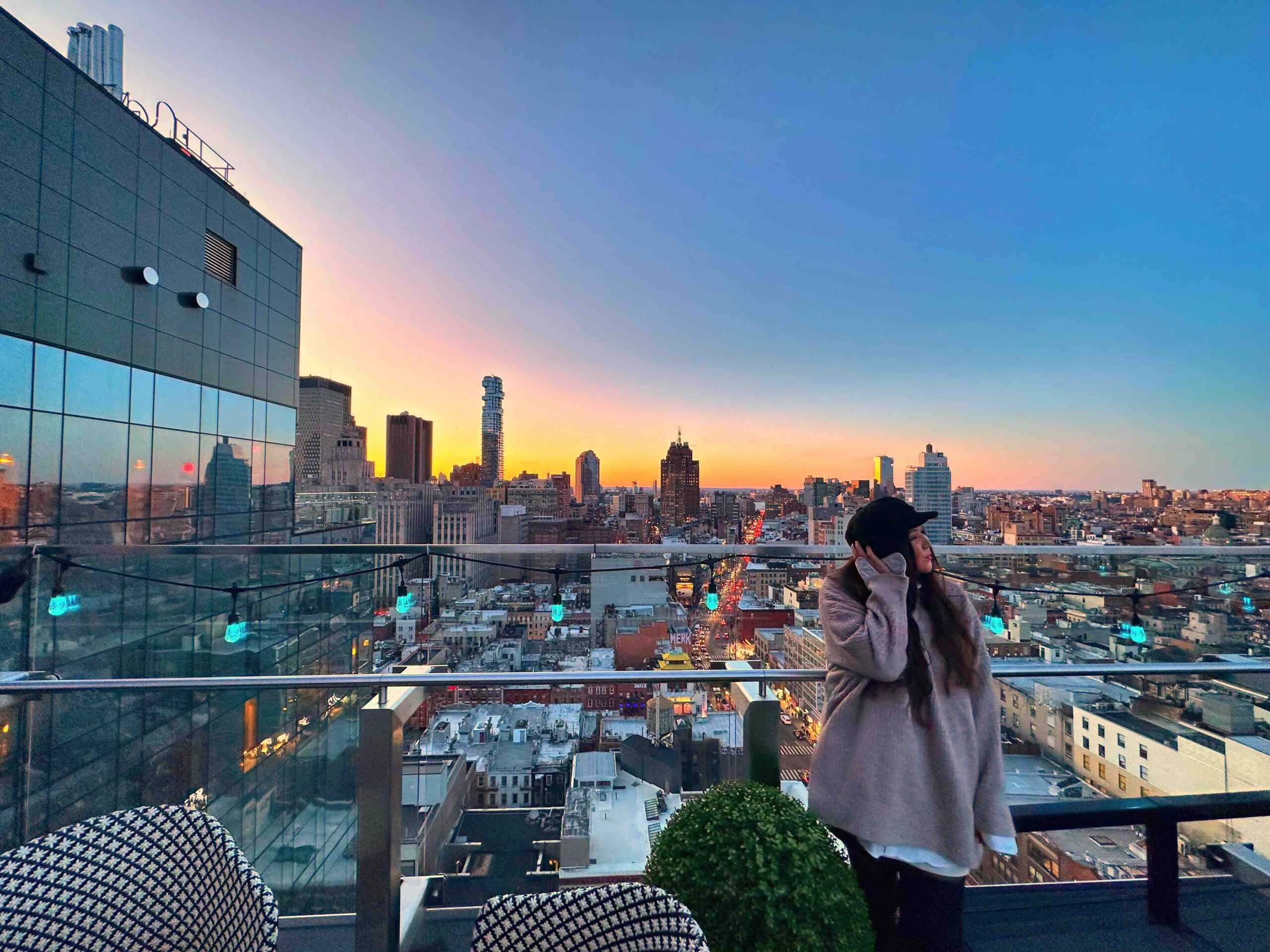 The Crown Rooftop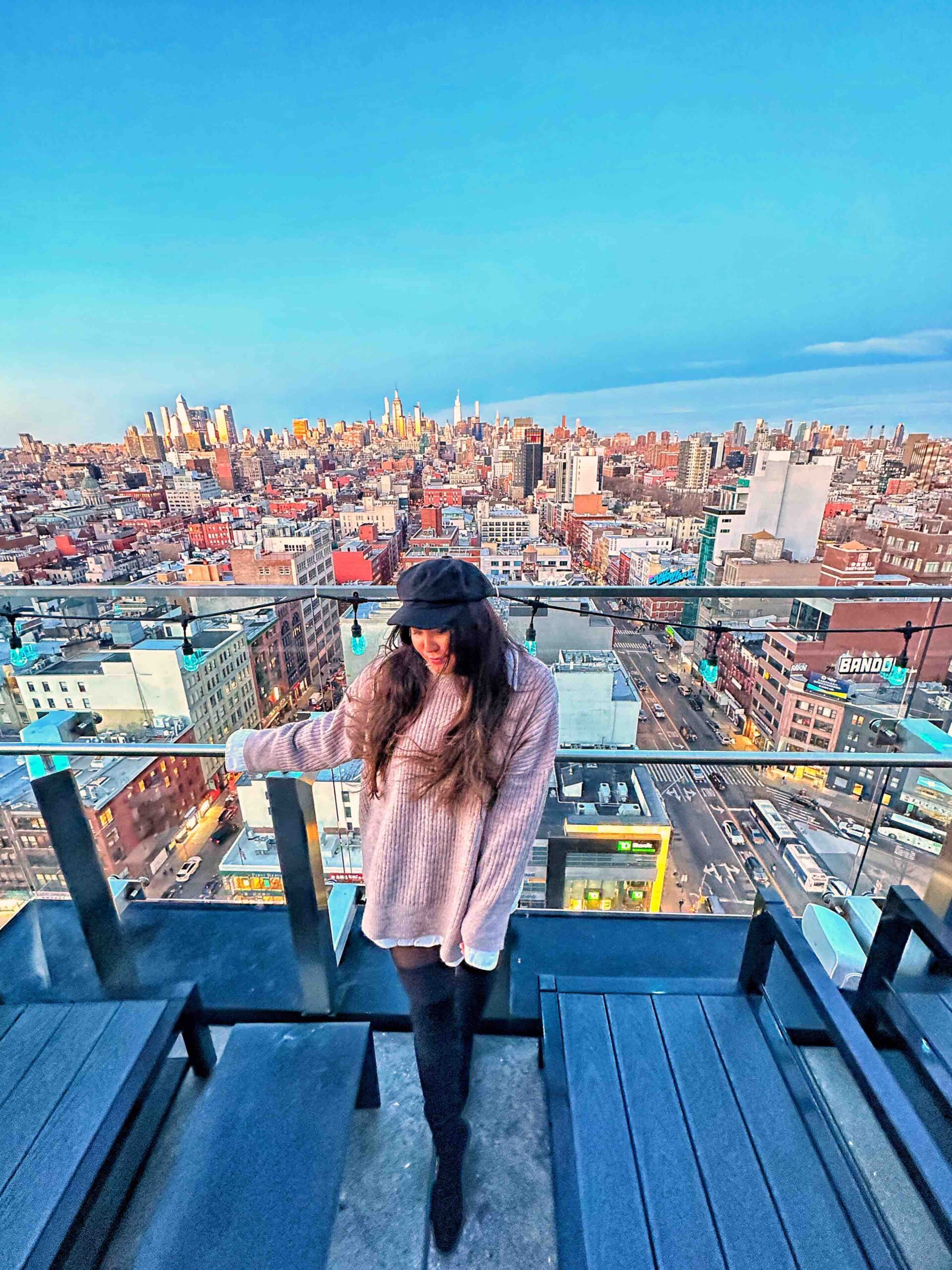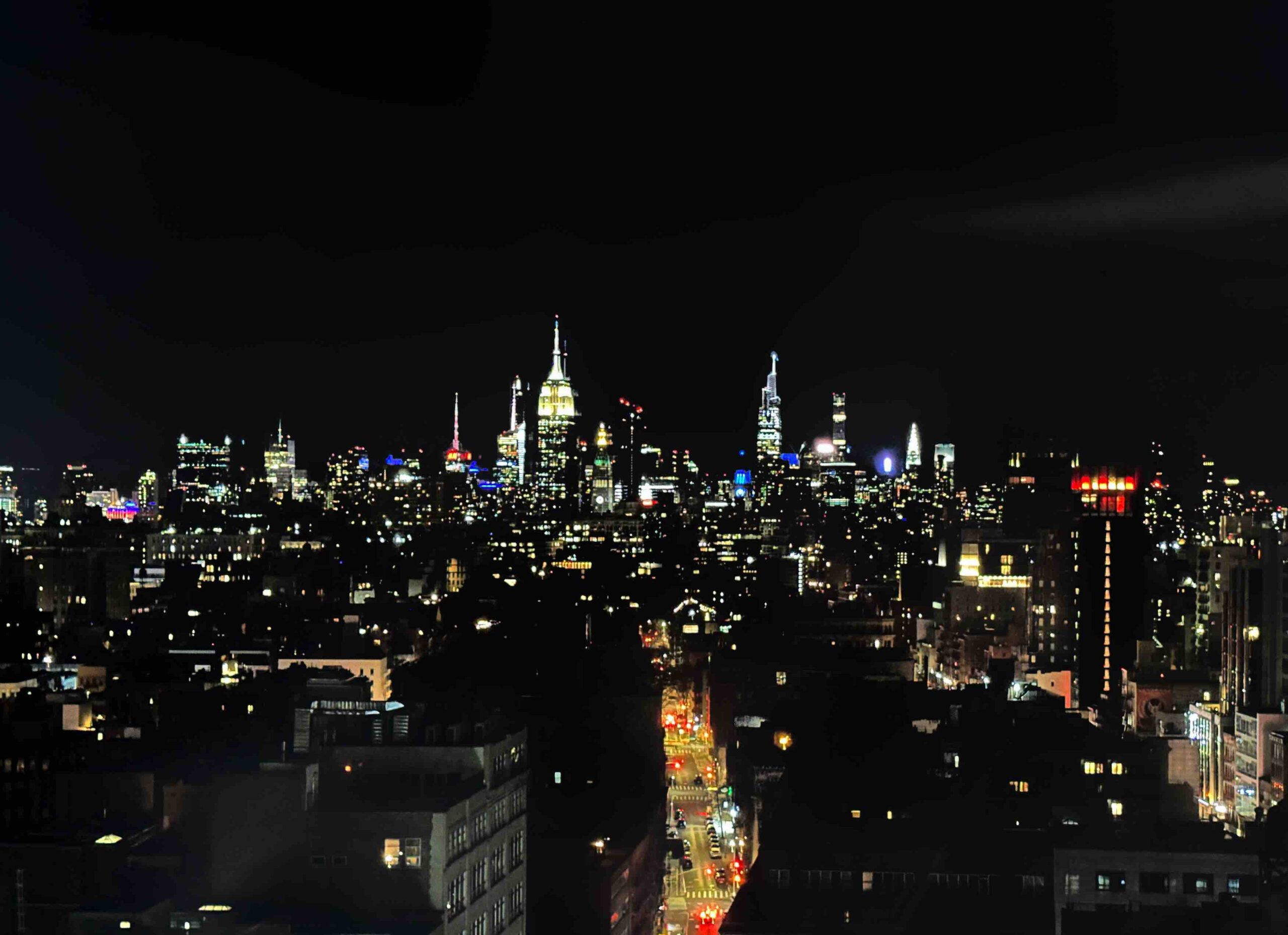 Incredible city views, optimal downtown location, and inviting and friendly staff are just a few reasons why Hotel 50 Bowery is a great choice for a NYC getaway. We loved our stunning corner room featuring panoramic New York skyline views, cozy and decadent beds, and a spacious modern bathroom. The hotel is located at the heart of buzzing Chinatown surrounded by many of the city's most popular eateries. The unique location allows you to immerse in one of the country's most renowned Chinatowns and sample a plethora of authentic dumplings, dim sum, noodles and so much more.
We were just a short walk to Little Italy, Soho, and the Lower East Side and had easy access to all the sights of New York City. The social spaces at the hotel included a 2nd floor living room which was the ideal spot to congregate with friends and enjoy local takeout. Complimentary coffee and tea was served from 8am-4pm daily and there were a variety of couches, dining tables, and even an outdoor patio for guests to enjoy.
Check out Cafe Mish Mosh, adjacent to the hotel lobby, for mouthwatering Lebanese fare and a lively bar scene and The Crown, Hotel 50 Bowery's rooftop bar, boasts stunning city views. We loved the stylish scene and incredible outdoor terrace alongside handcrafted cocktails and an unforgettable sunset. Staff were consistently friendly and helpful making local recommendations, helping arrange reservations and transport, and ensuring we had all we need in our room. Our family enjoyed every minute of our stay at the modern and sleek property which was perfect for families, couples or friends looking for an exciting and luxurious say in the city.
www.hyatt.com/en-US/hotel/new-york/jdv-50-bowery
50 Bowery, New York, NY 10013
(212) 508-8000