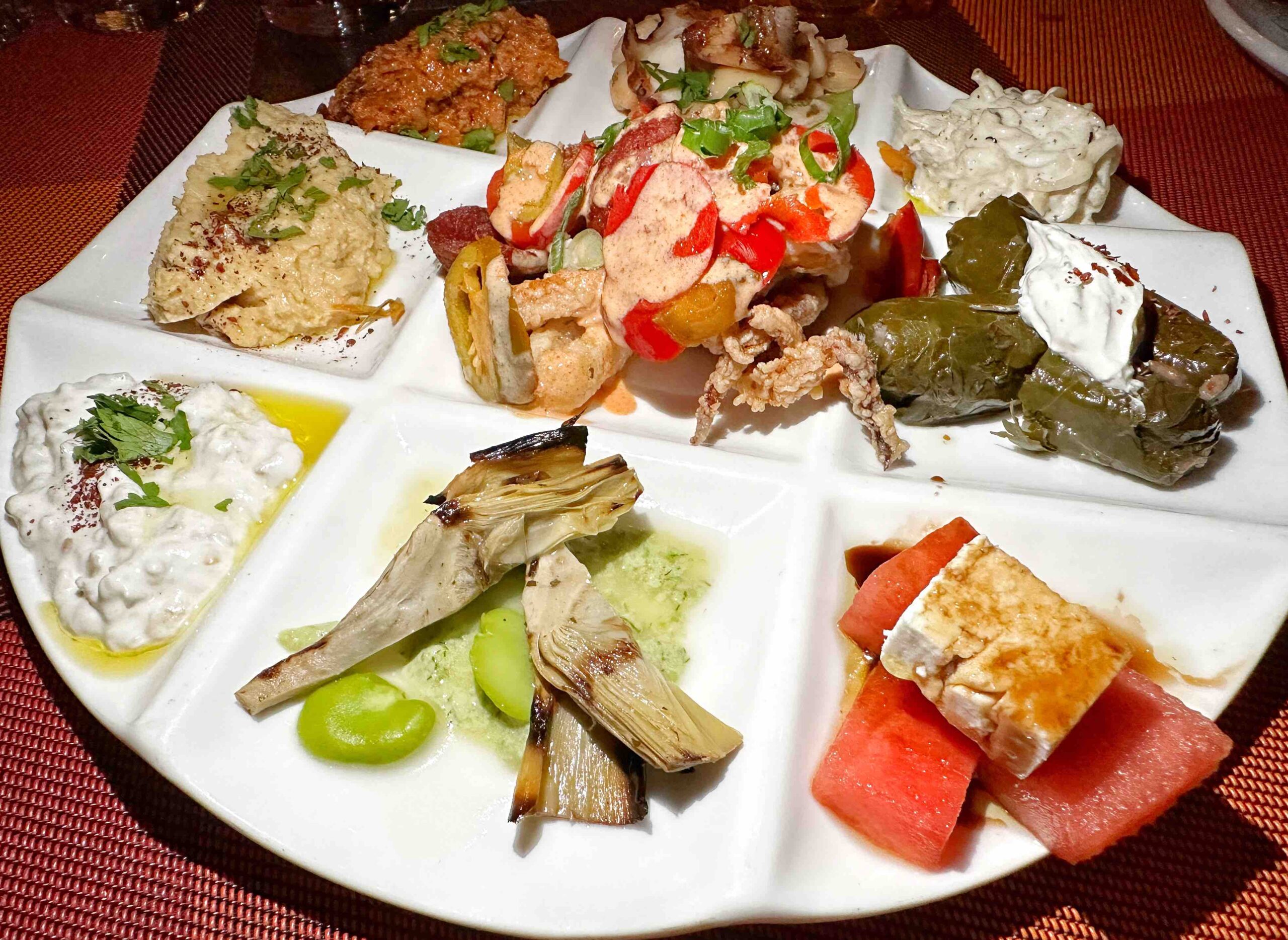 CHEF'S MEZE SAMPLER
a tasting plate of various mezes, including chef's inspirational additions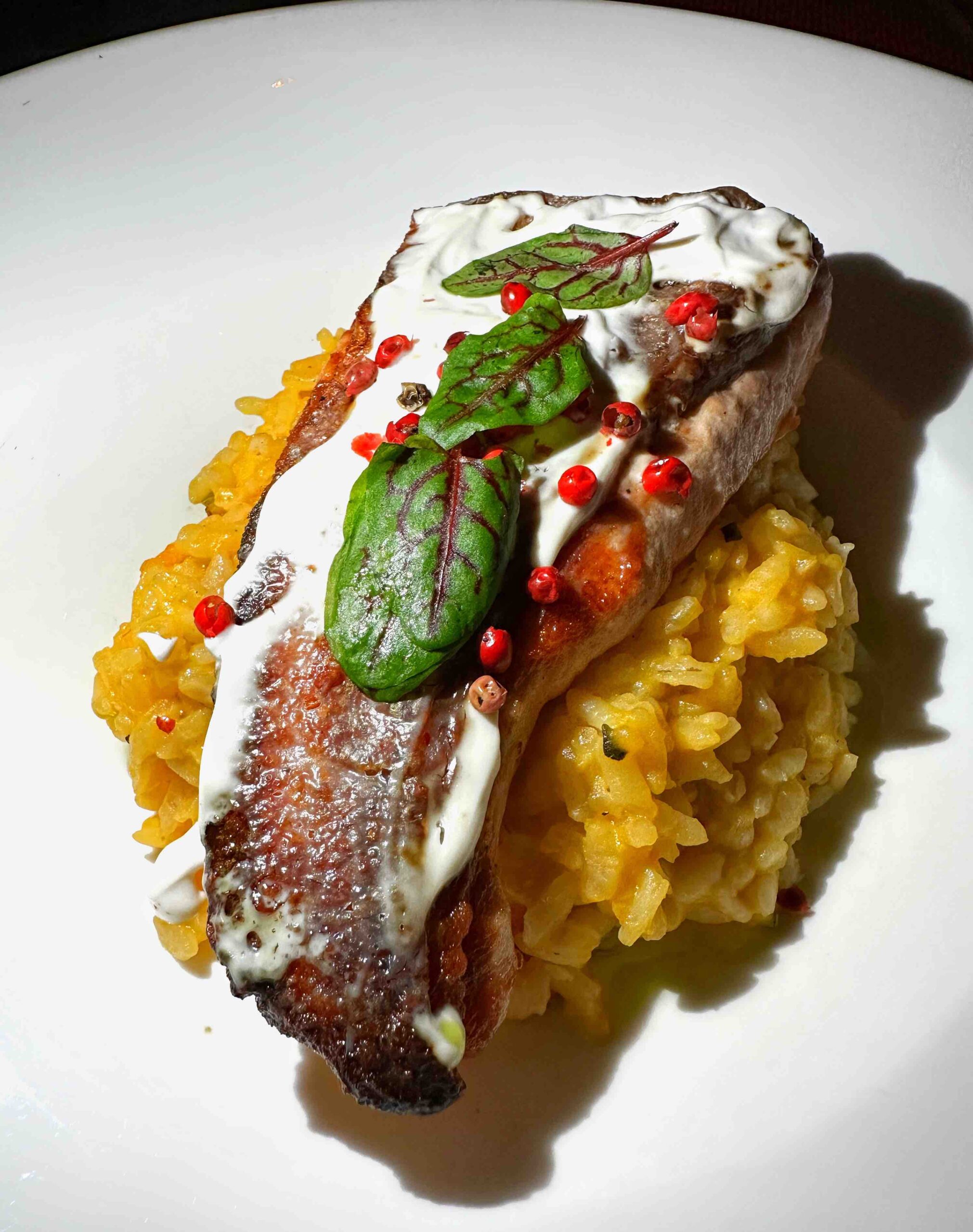 PAN-ROASTED SALMON
butternut squash risotto, fennel pollen yoghurt and sage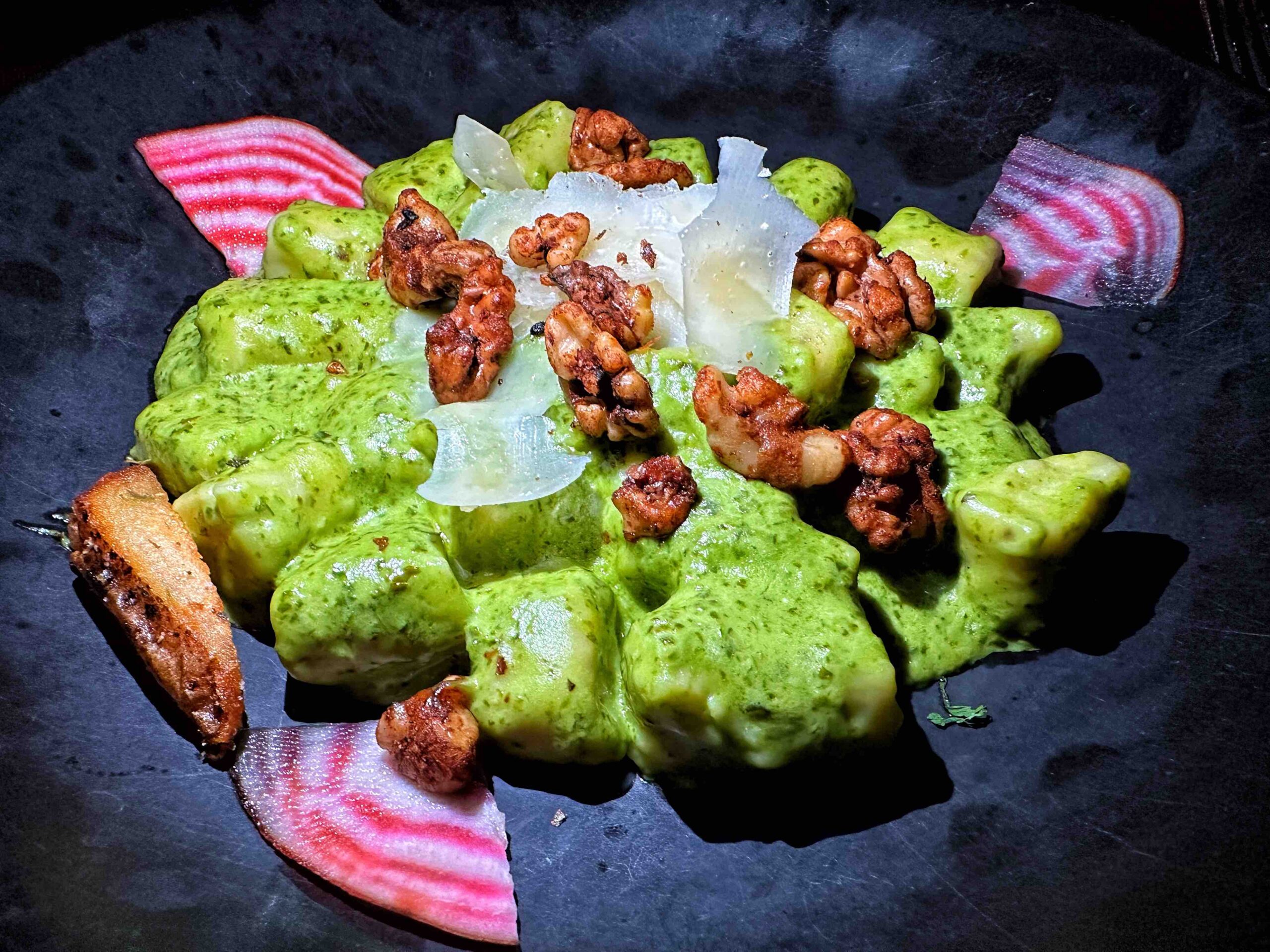 KALE GNOCCHI
creamy kale pesto, roasted black walnuts, aged Parmigiano Reggiano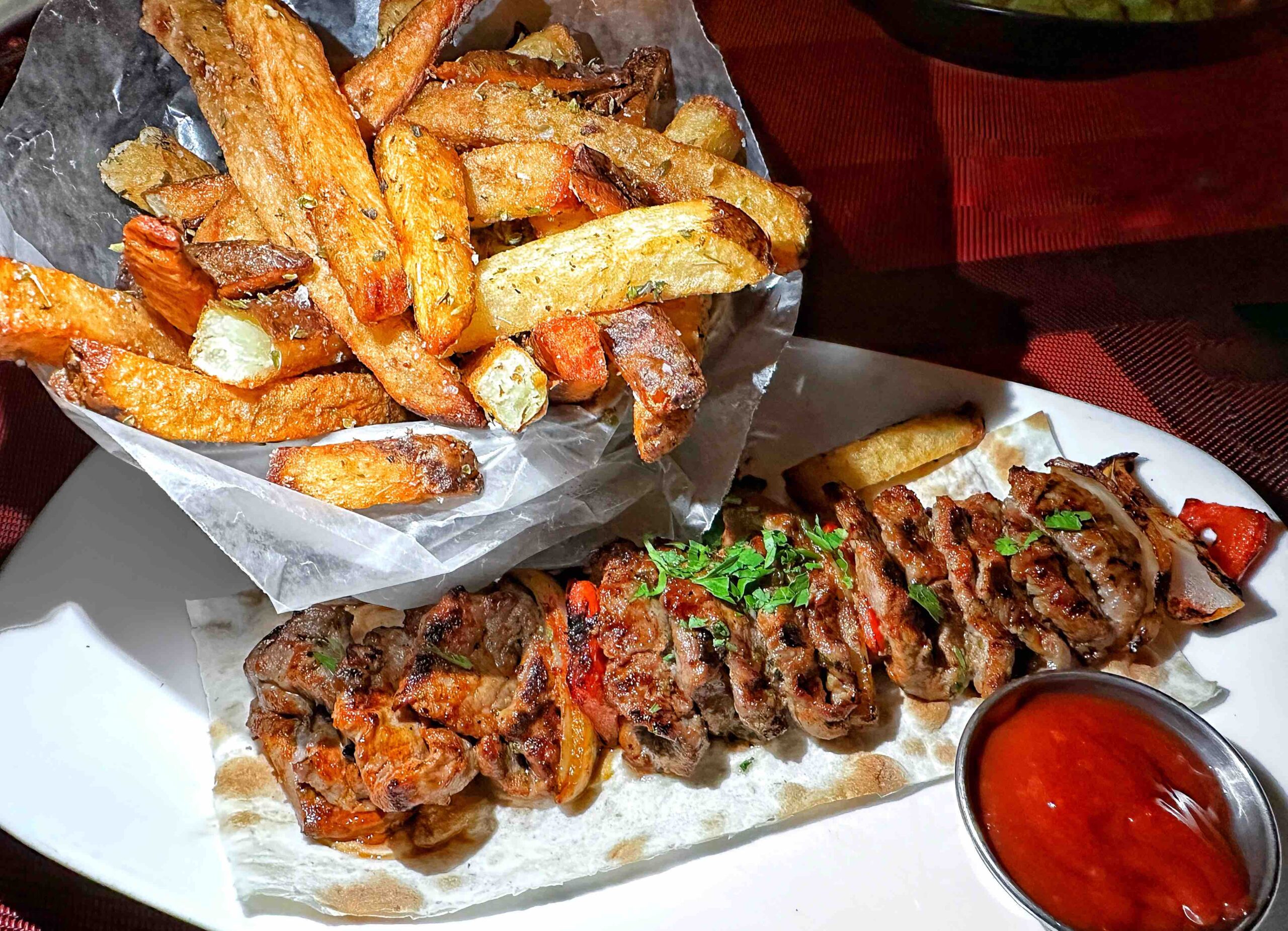 SIRLOIN "SHASHLIK" STEAK FRITES
48-hr marinated thin-sliced sirloin, grilled "shashlik"style with peppers and onion, served with Mediterranean fries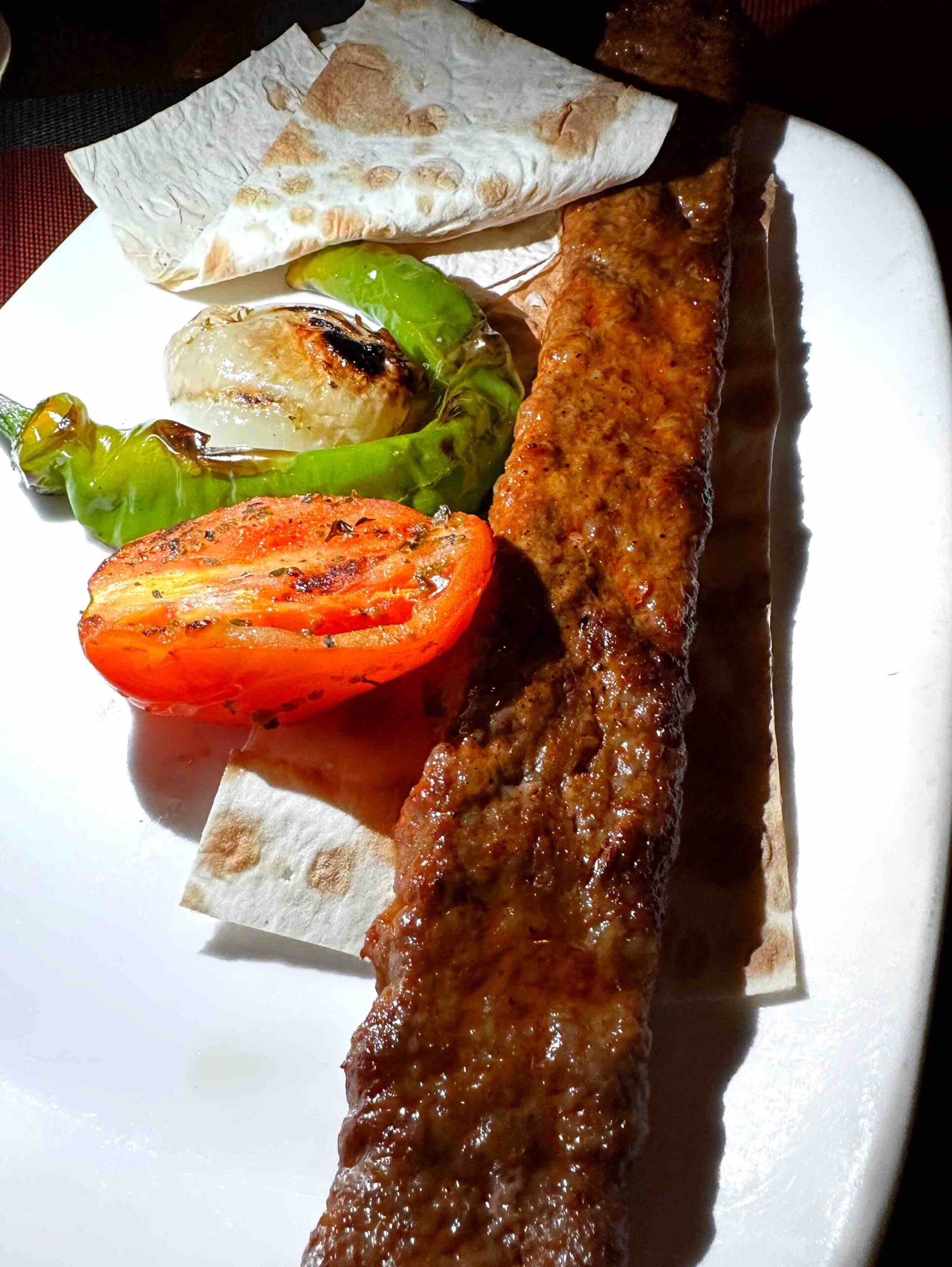 SIGNATURE FRESH LAMB "ADANA"
grilled tomato, long hot pepper, cippolini onions, lavash bread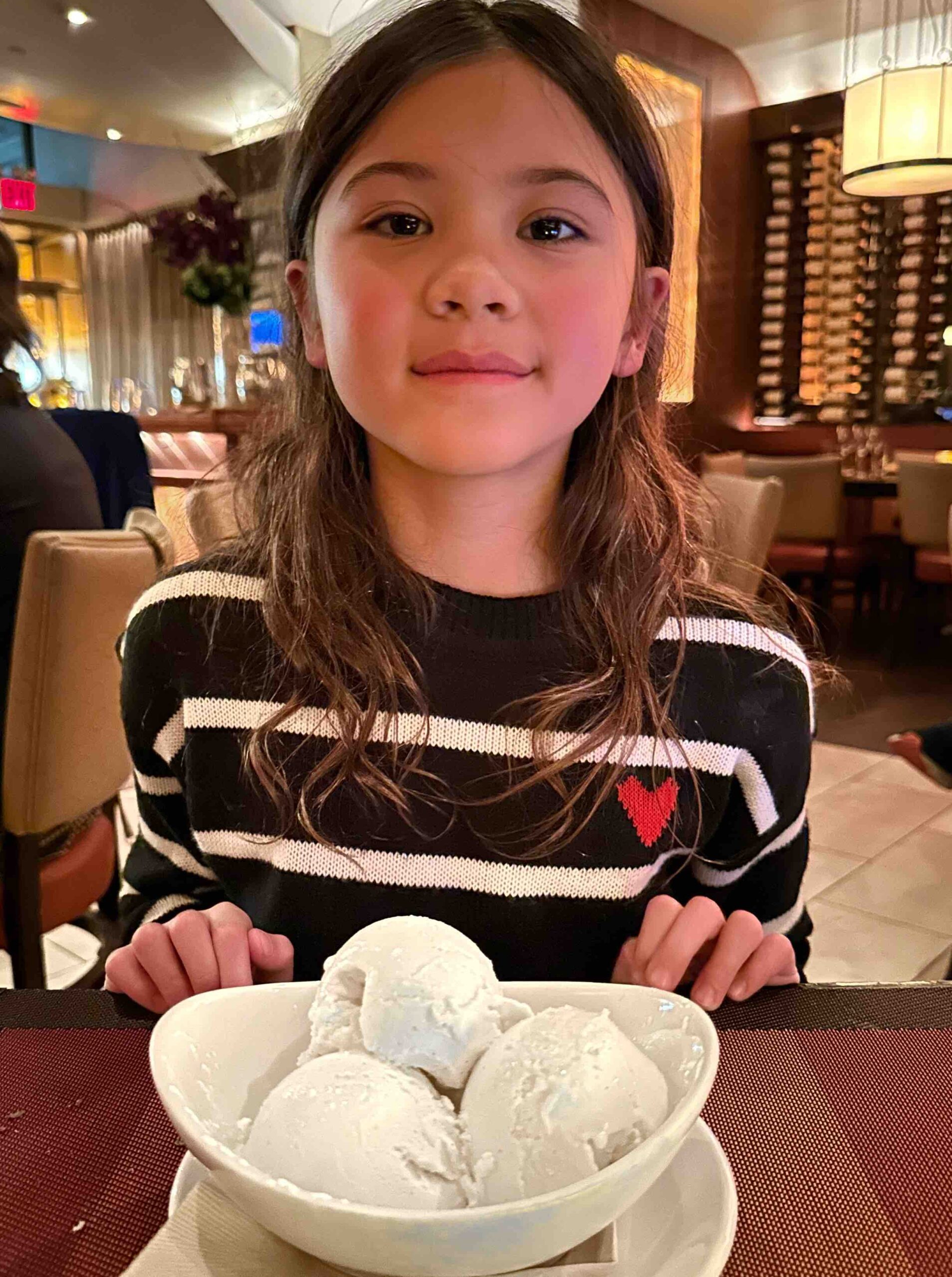 ICE CREAM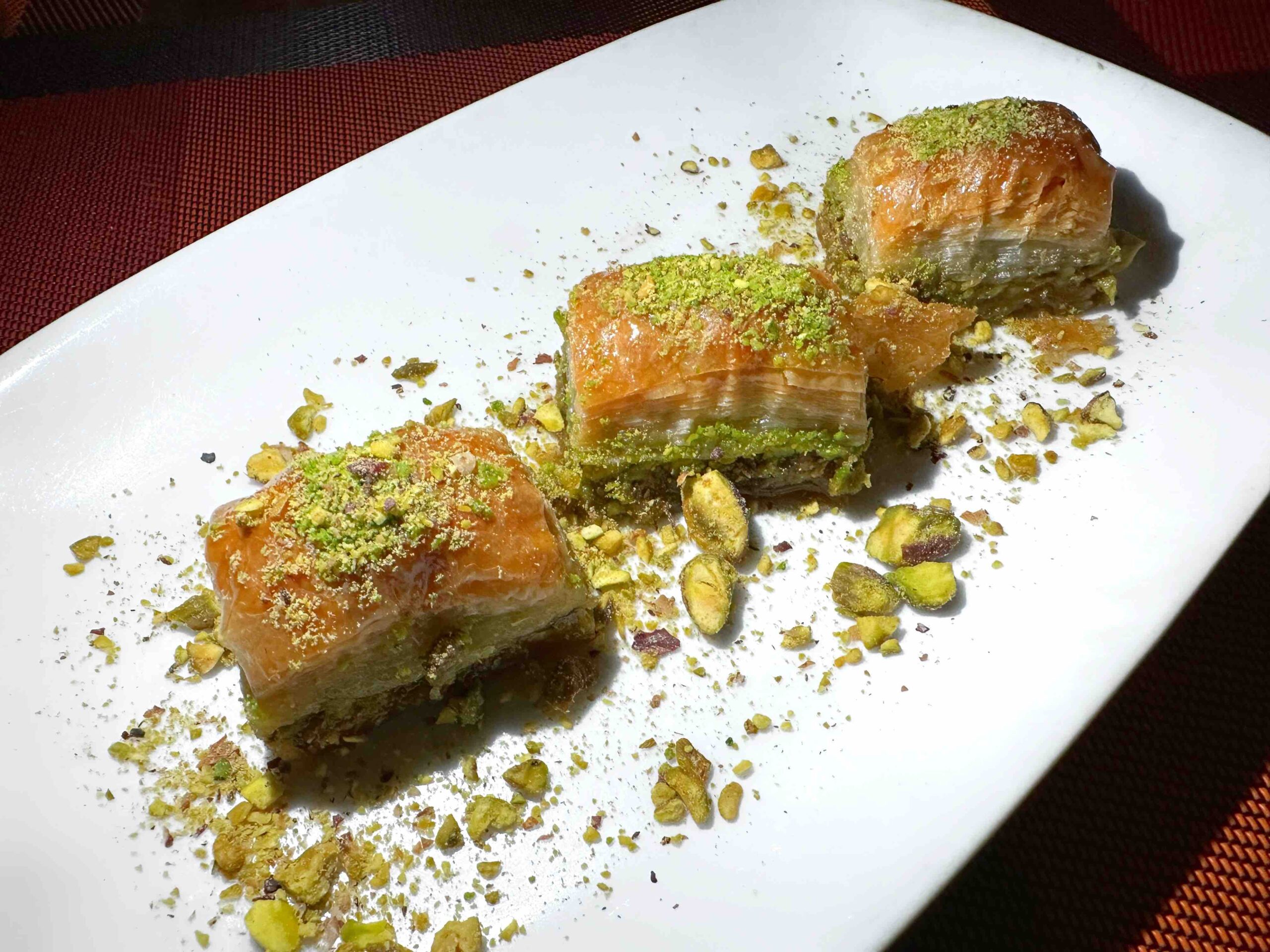 BAKLAVA
peeled ground Turkish pistachios and light syrup
Pera Mediterranean Brasserie, located in buzzing midtown, is the ideal spot for a sophisticated dining experience. We loved the ambient restaurant featuring stylish design, a decadent bar, and enticing open kitchen. Service was quick and friendly and our waiter was eager to recommend the signature dishes. We highly recommend starting with one of their expertly crafted cocktails which paired well with the mouthwatering Chef's meze platter. The authentic Mediterranean selection was ideal for sharing and bursting with Greek specialities and flavours.
For our main courses we couldn't resist sampling a few of their grill items and loved the juicy and tender "Sirloin Shashlik Steak Frites" using 48-hr marinated thin-sliced sirloin which is grilled "shashlik"style with peppers and onion and served with Mediterranean fries, and the perfectly spiced "Signature Fresh Lamb Adana" served with grilled tomato, long hot pepper, cippolini onions and lavash bread.
Vegetarians can choose the creamy and satisfying Kale Gnocchi using creamy kale pesto, roasted black walnuts and aged Parmigiano Reggianoand, and we also highly suggest the delicate and fragrant Pan-Roasted Salmon with butternut squash risotto, fennel pollen yoghurt and sage. Make sure to save room for their homemade ice cream selection and you can't complete a meal at Pera without trying their delectable "Baklava" peeled ground Turkish pistachios in a light syrup.
An ideal choice if you're craving greek or Mediterranean fare while in NYC. The varied and mouthwatering menu never disappoints and it's an amazing choice for date night, a dinner with friends, or a celebratory family meal.
303 Madison Ave, New York, NY 10017
(212) 878-6301