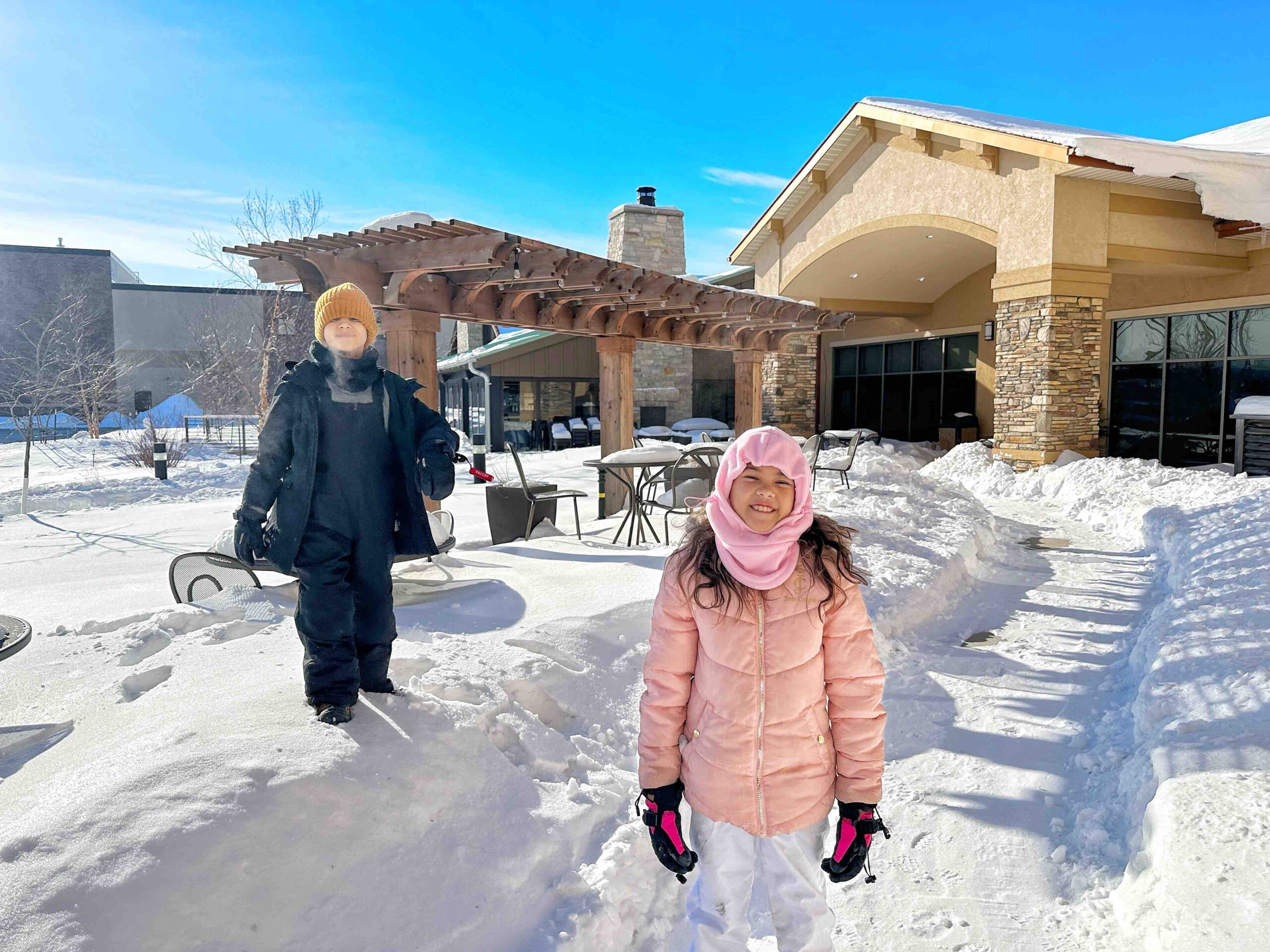 Clubhouse Hotel & Suites Fargo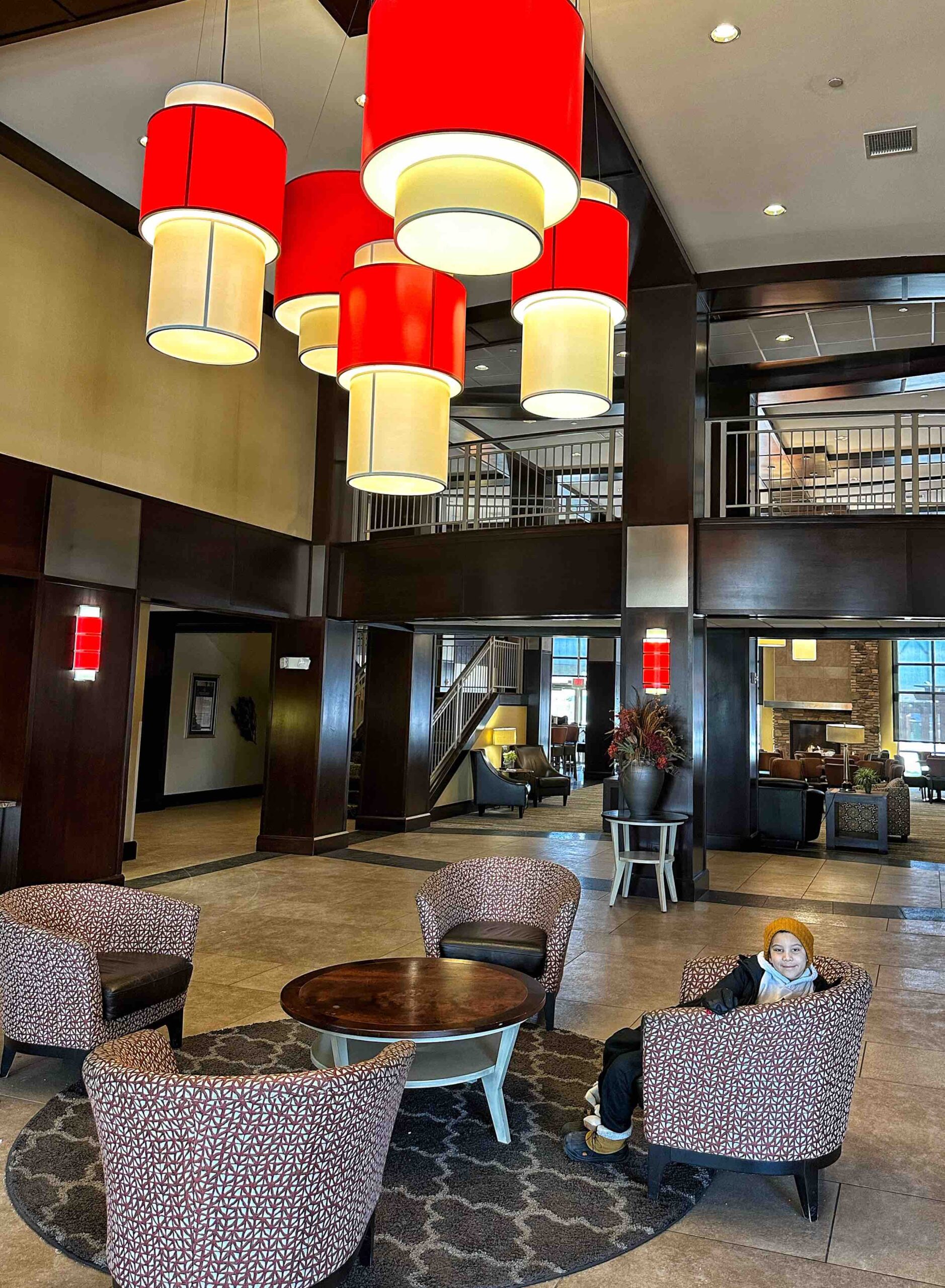 Checking In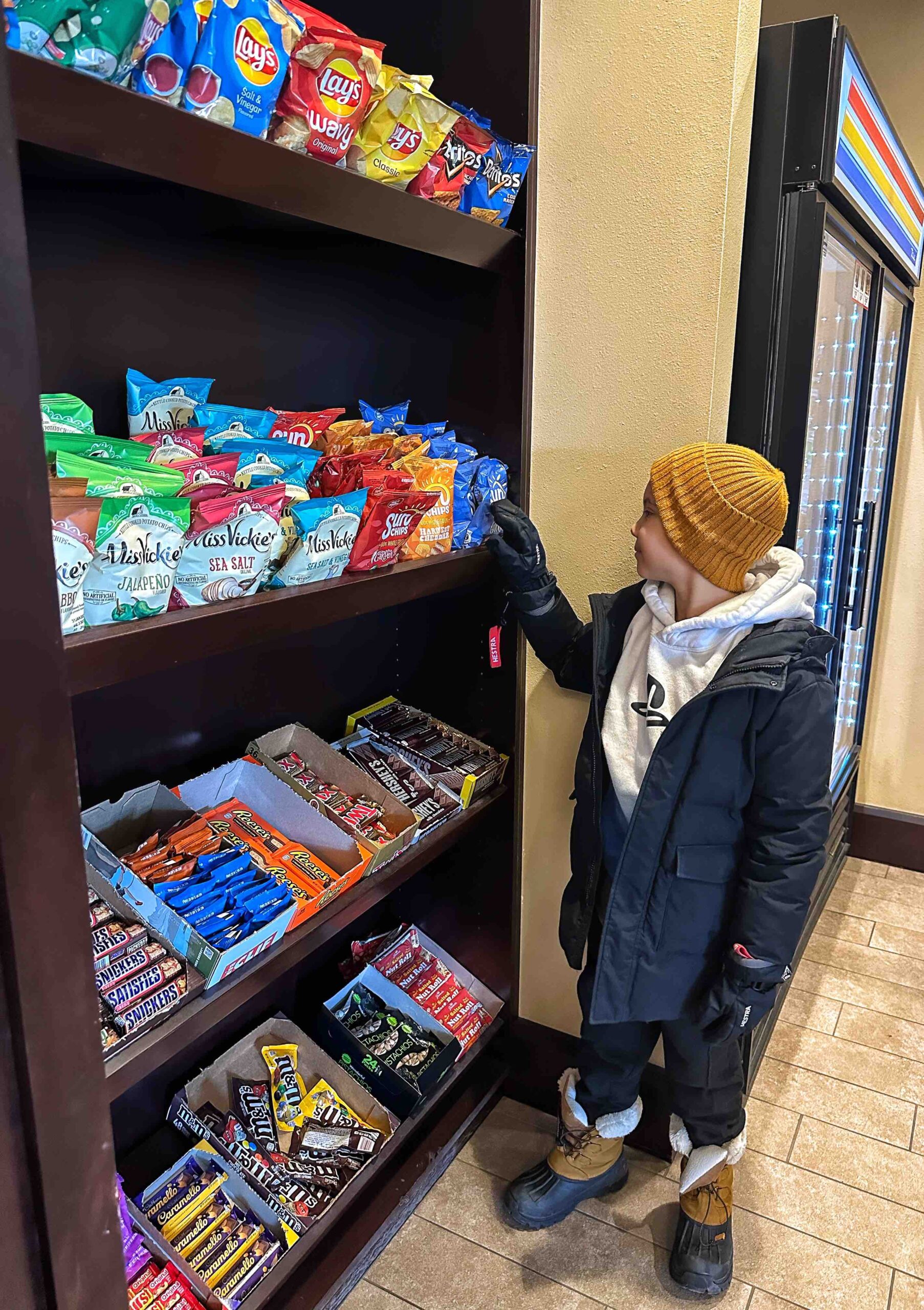 Snacks and Drinks corner in the Lobby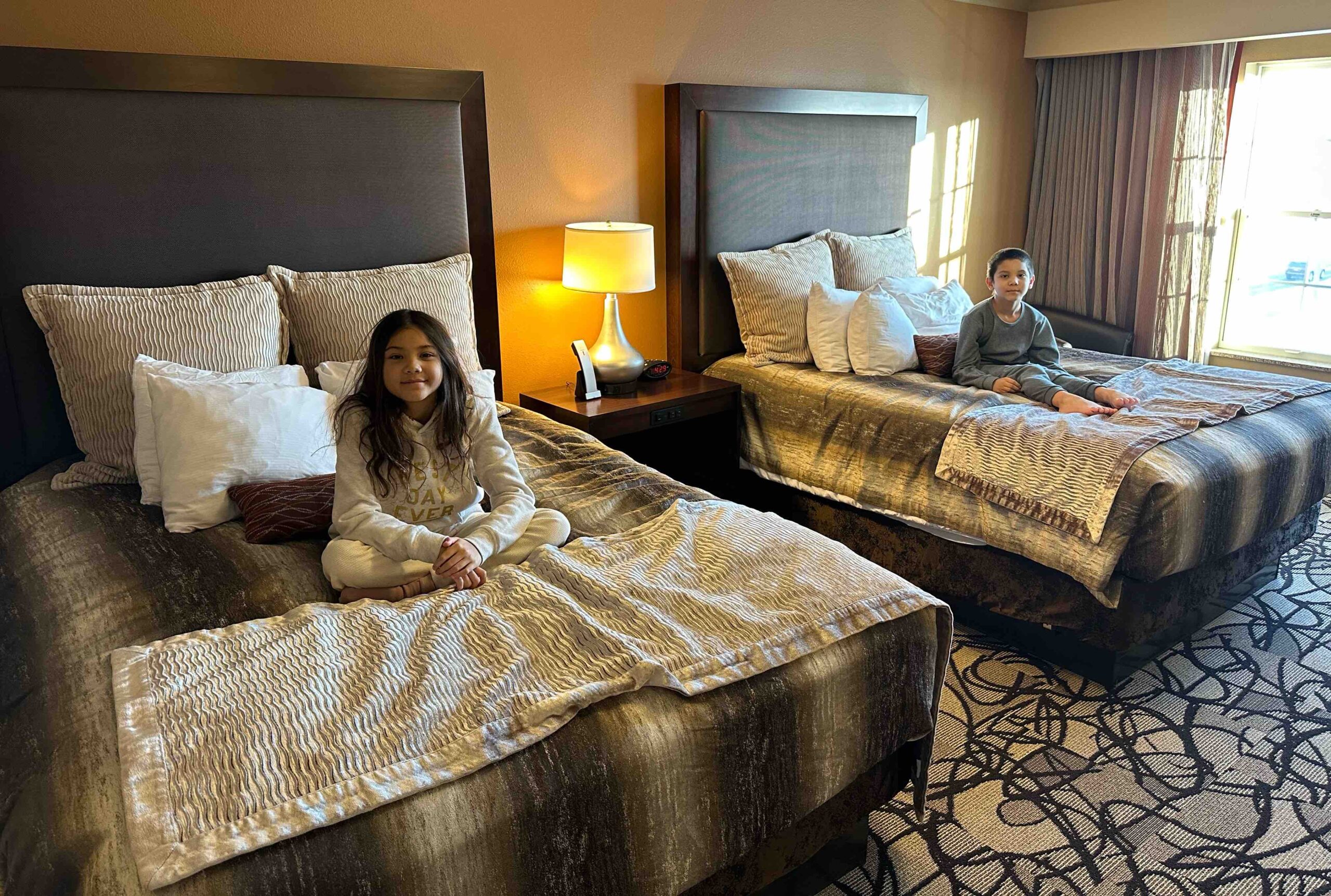 Double Queen Family Suites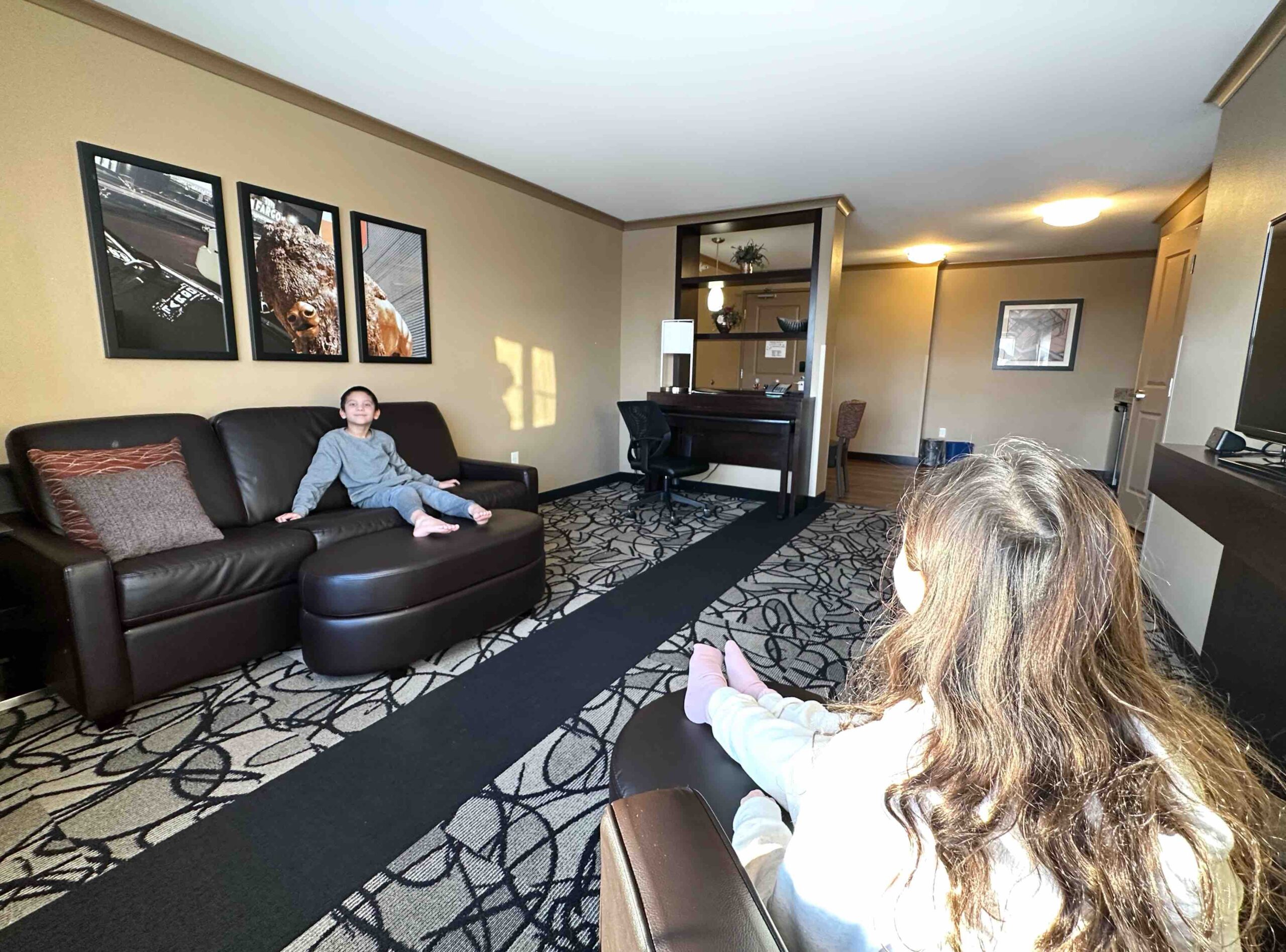 Living Room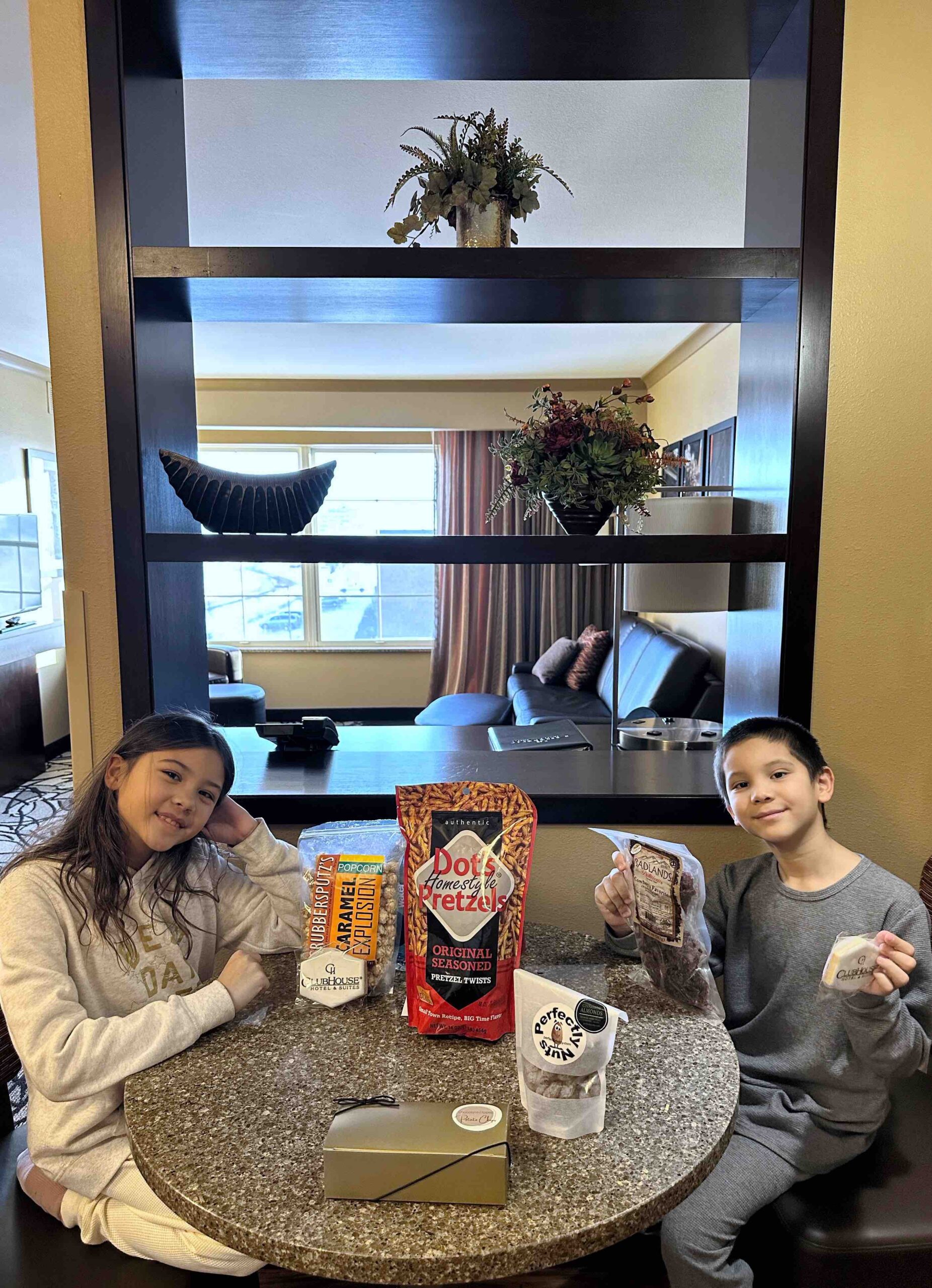 Welcome Snacks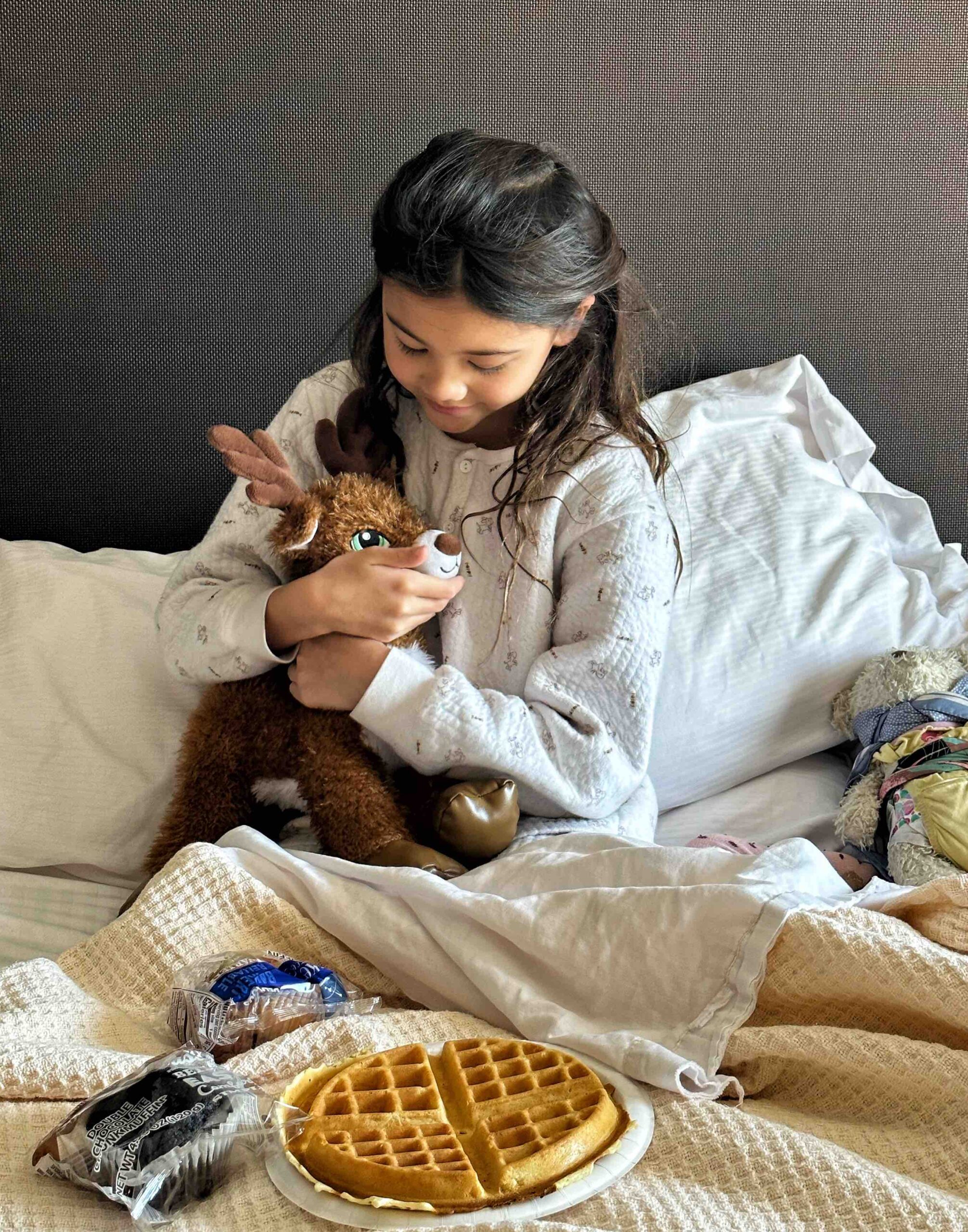 Breakfast in Bed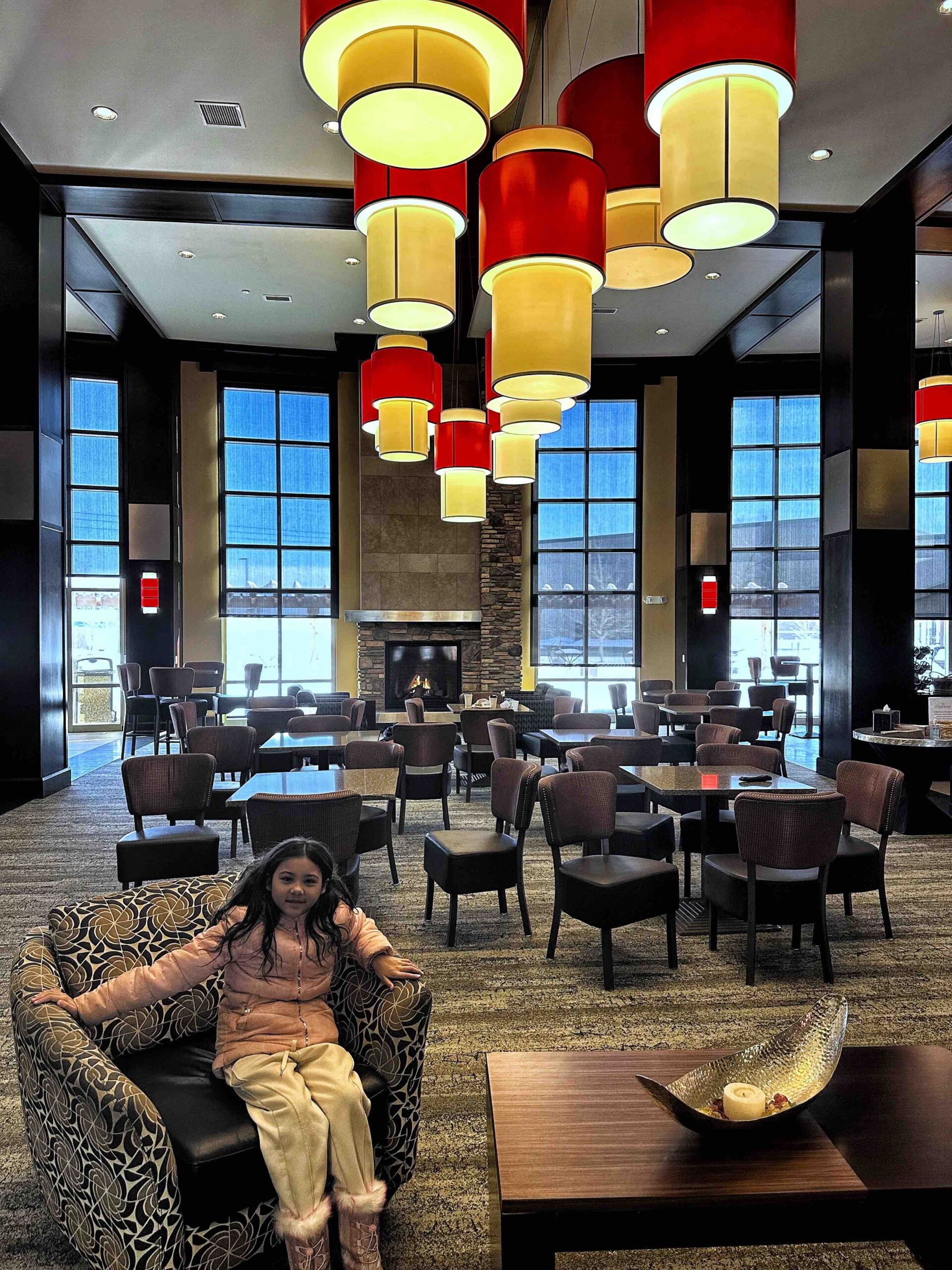 Communal Area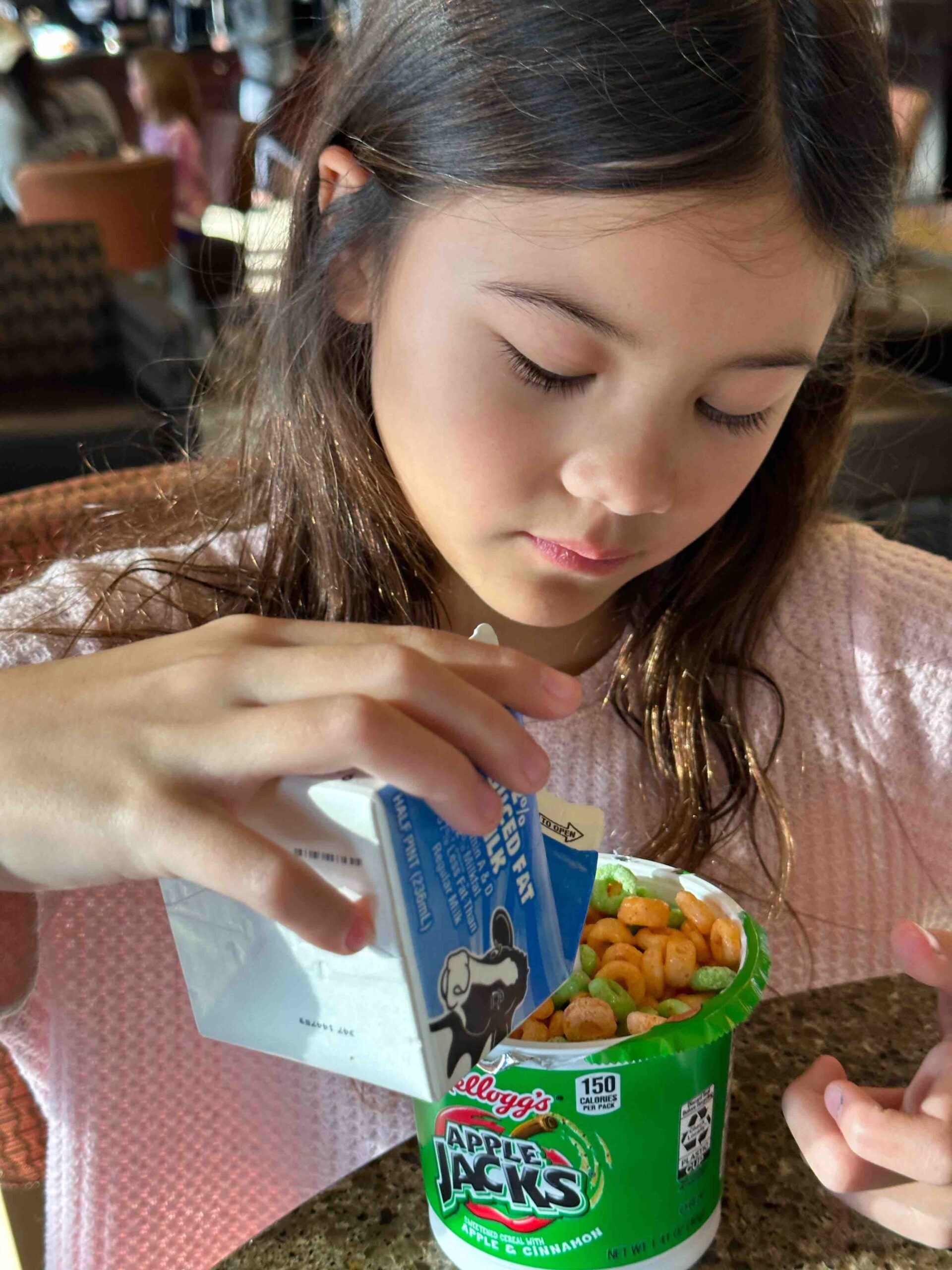 Breakfast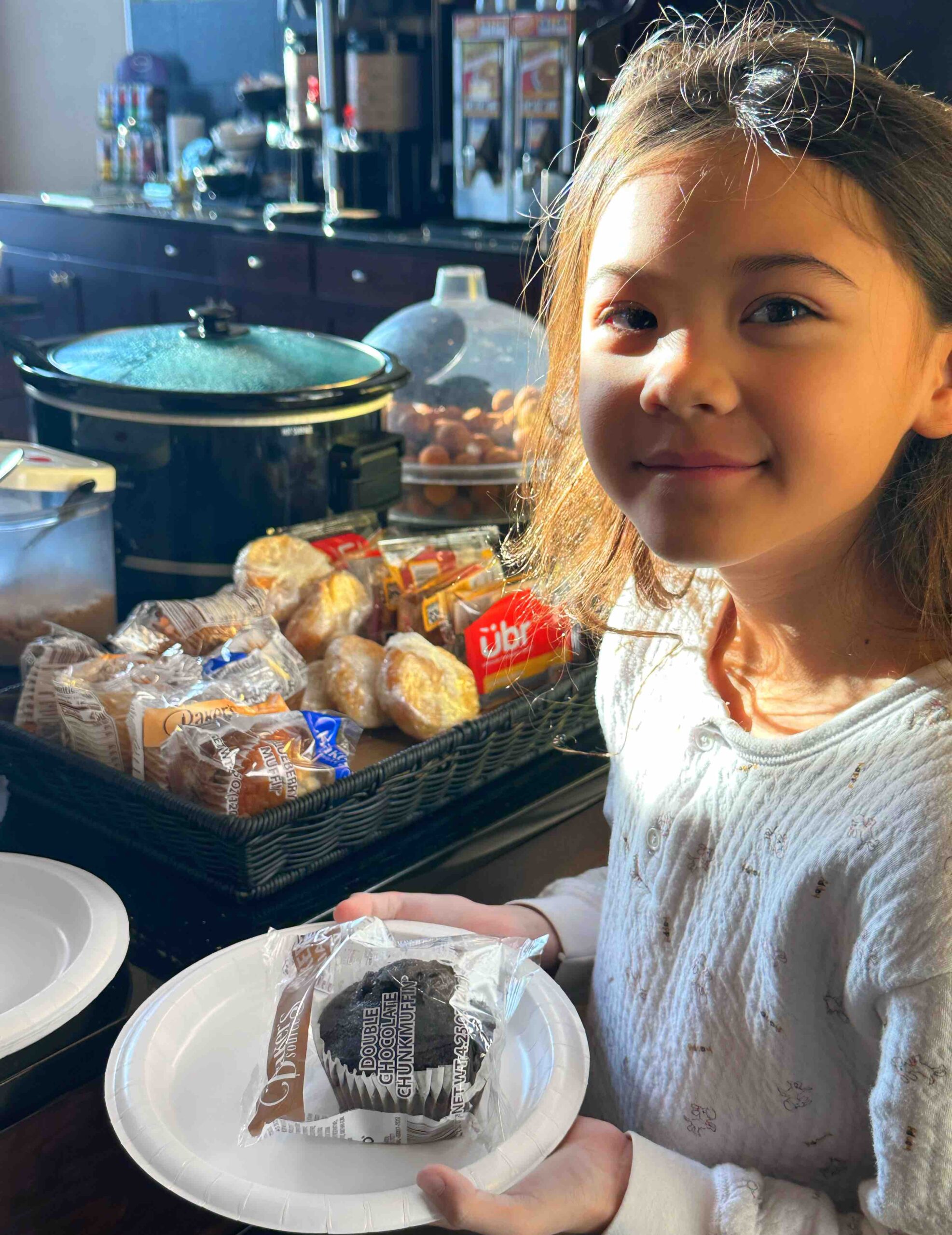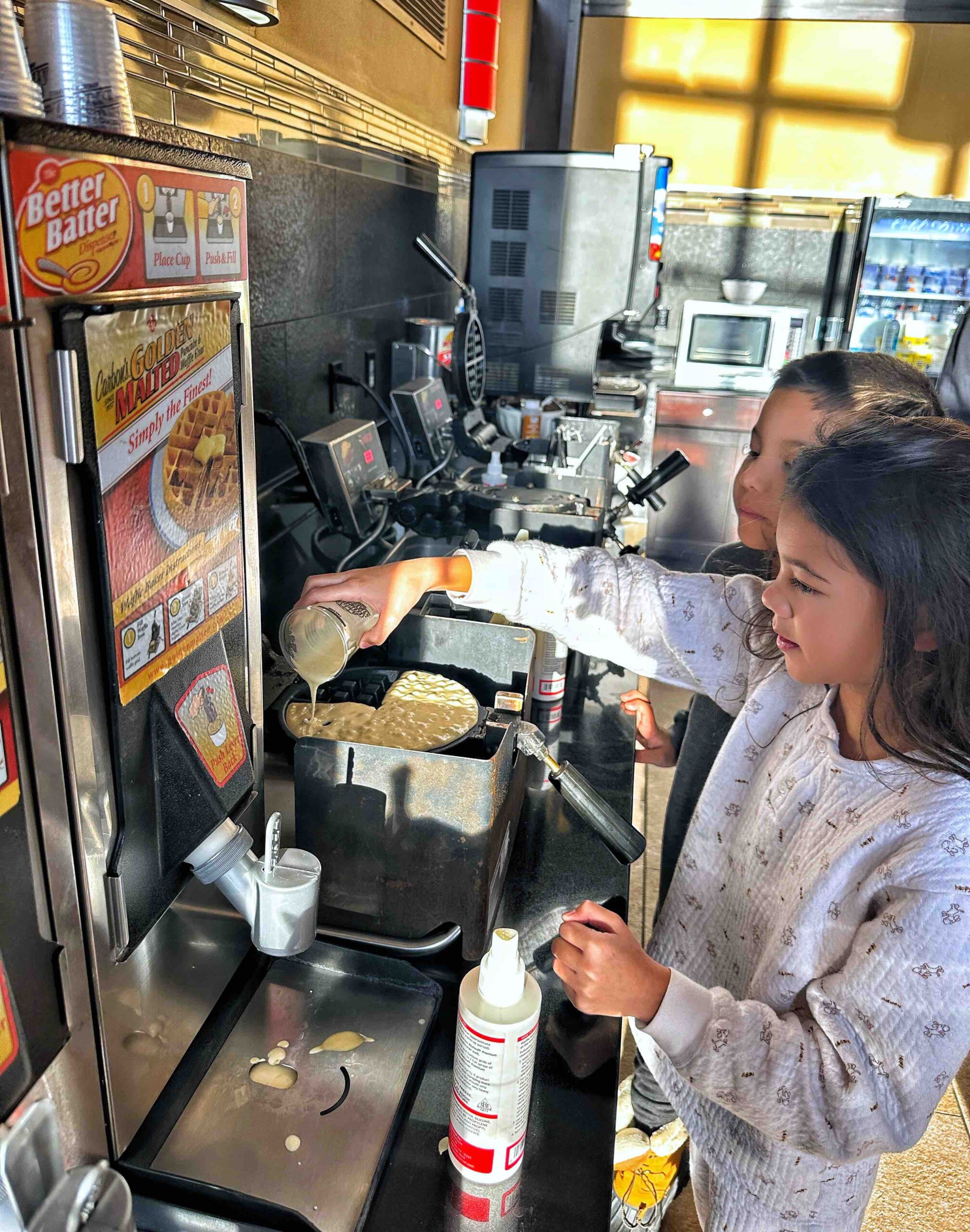 Making Waffles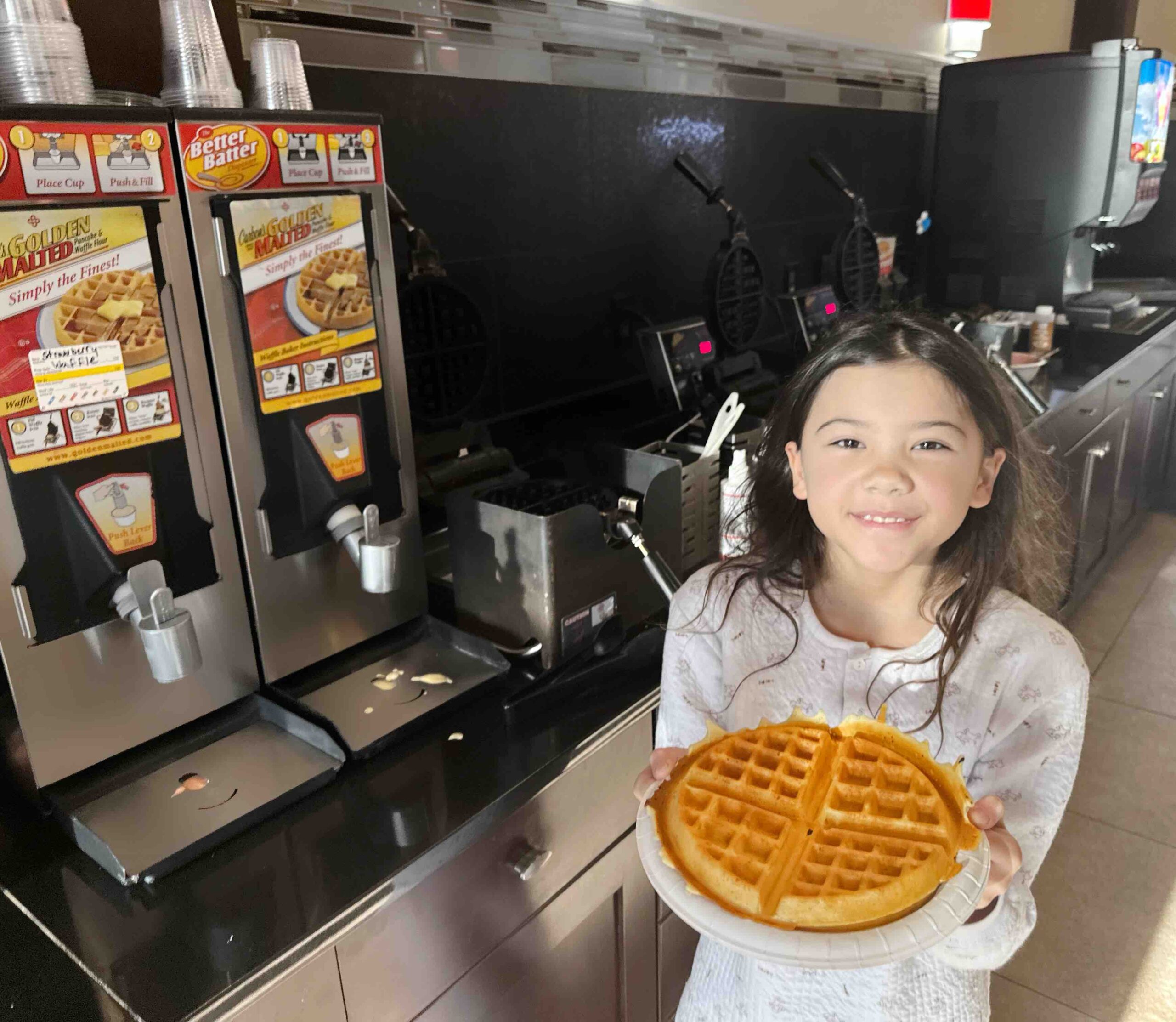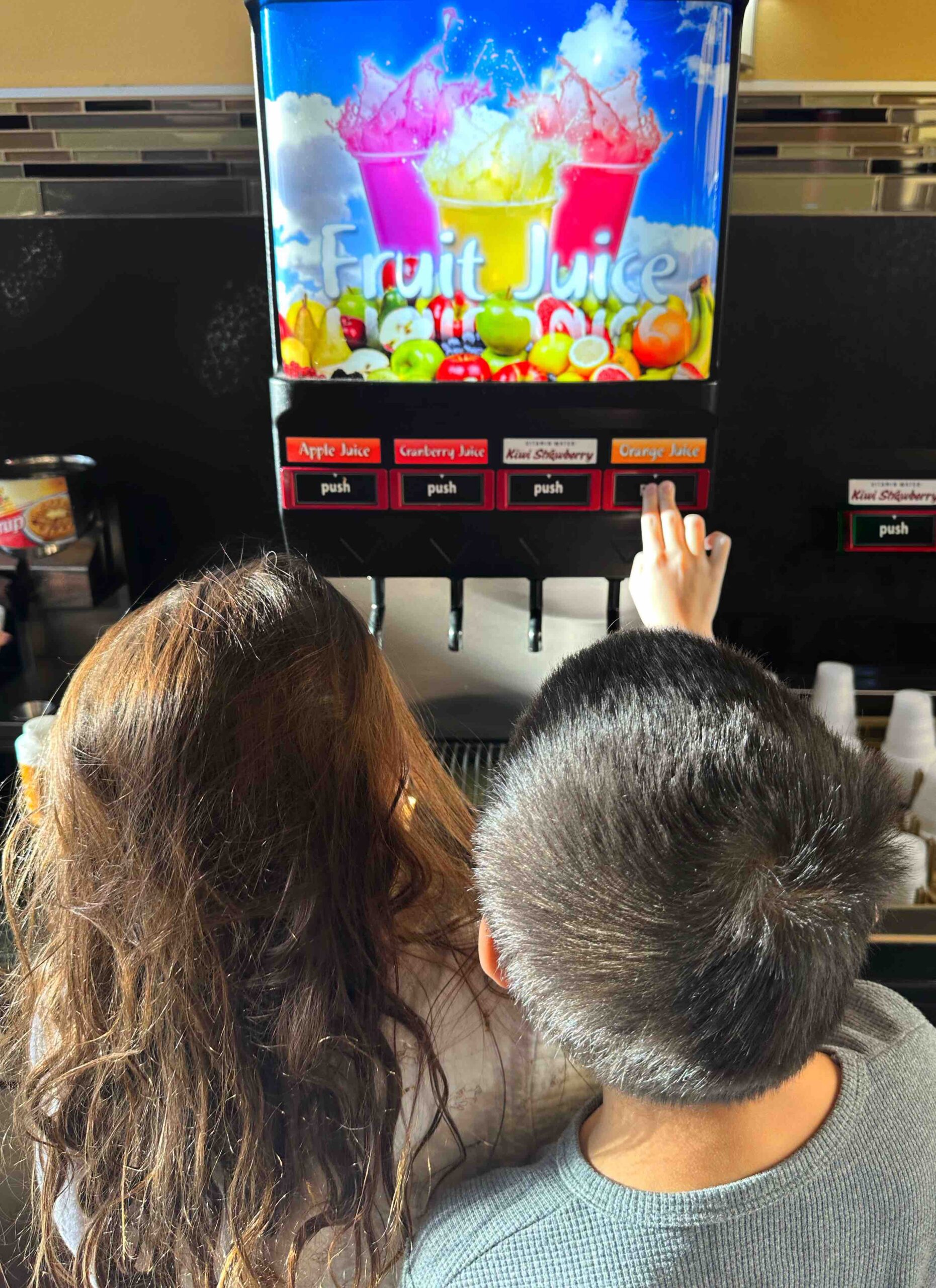 Juice Machine
Indoor Pool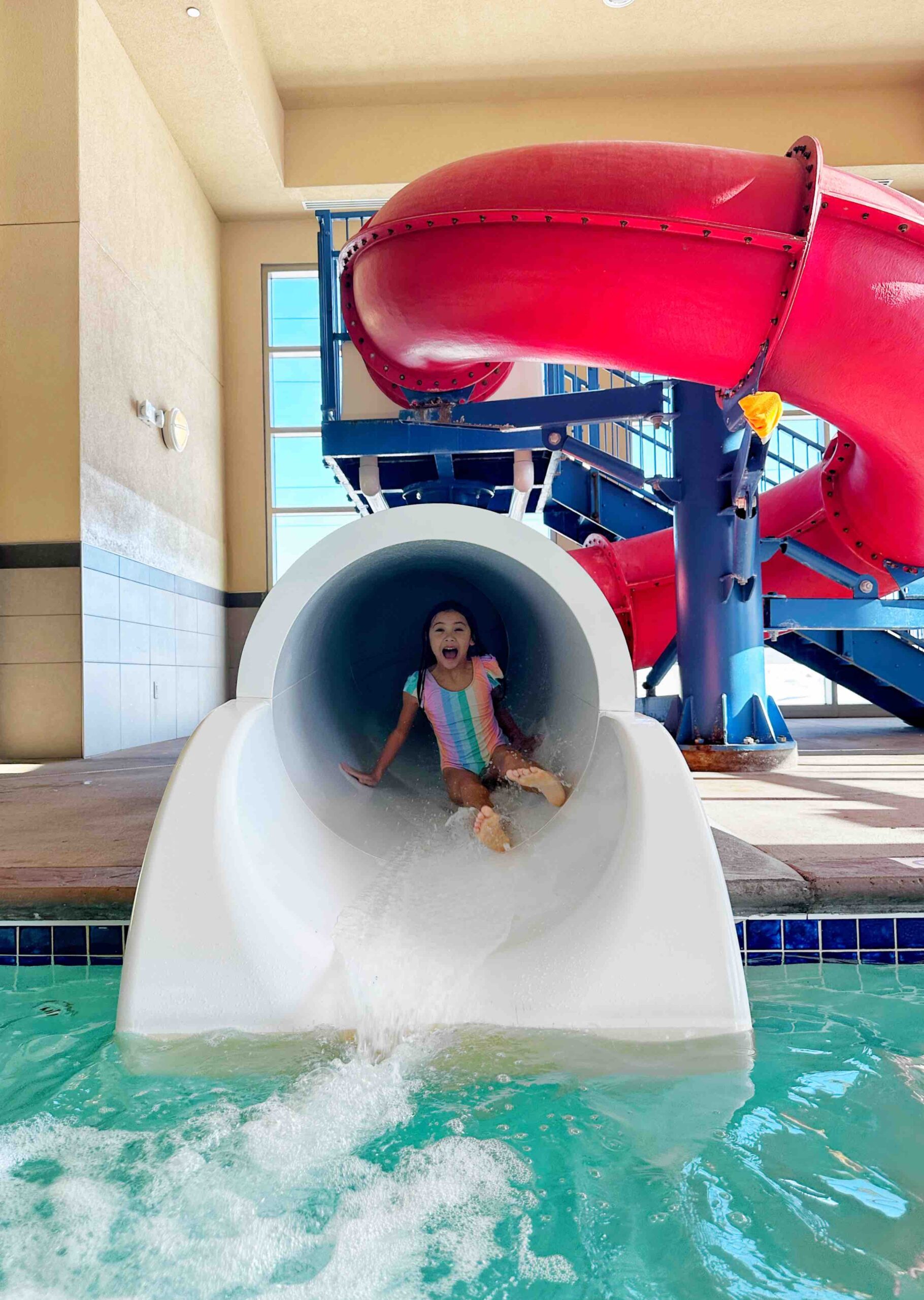 With a water slide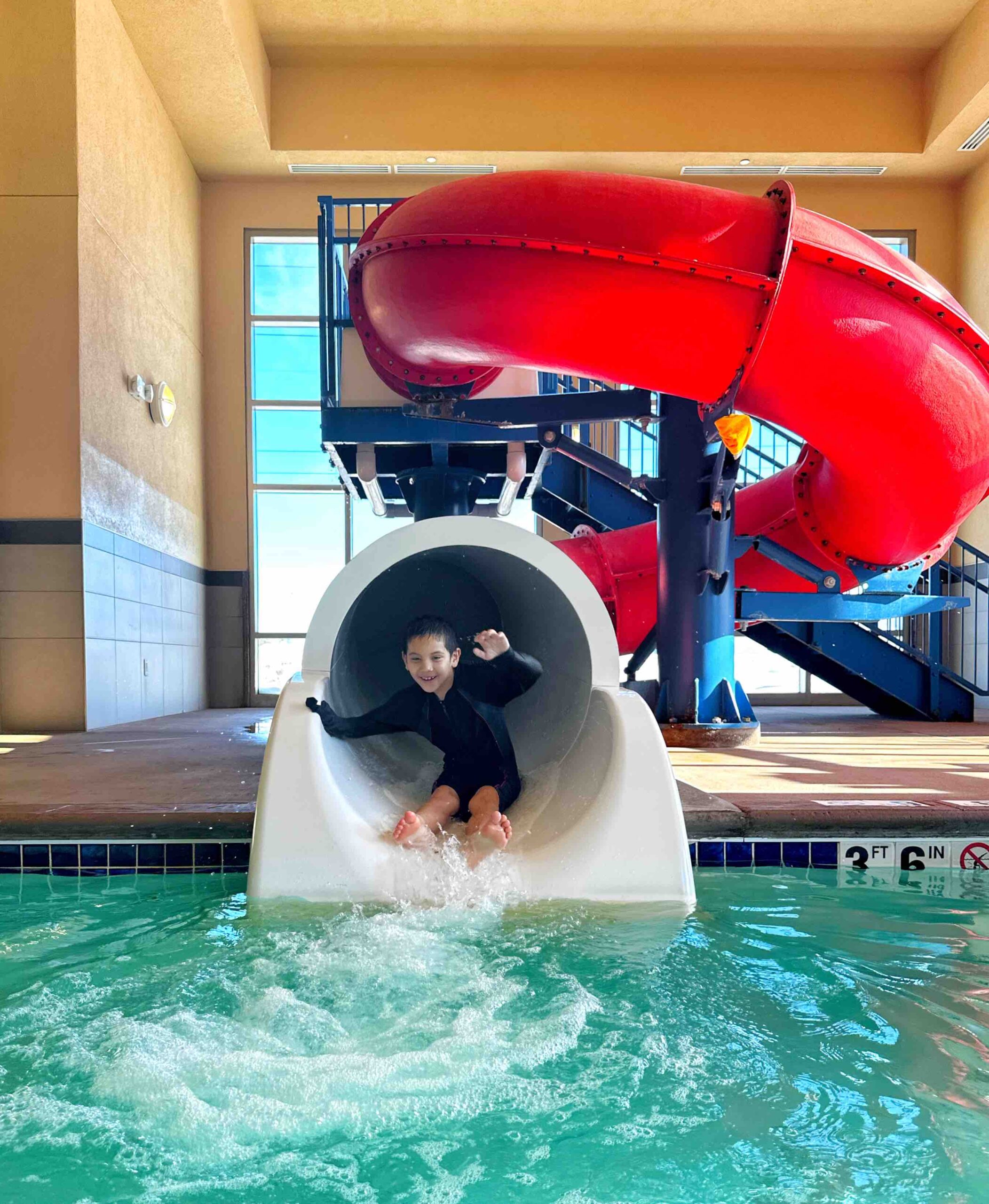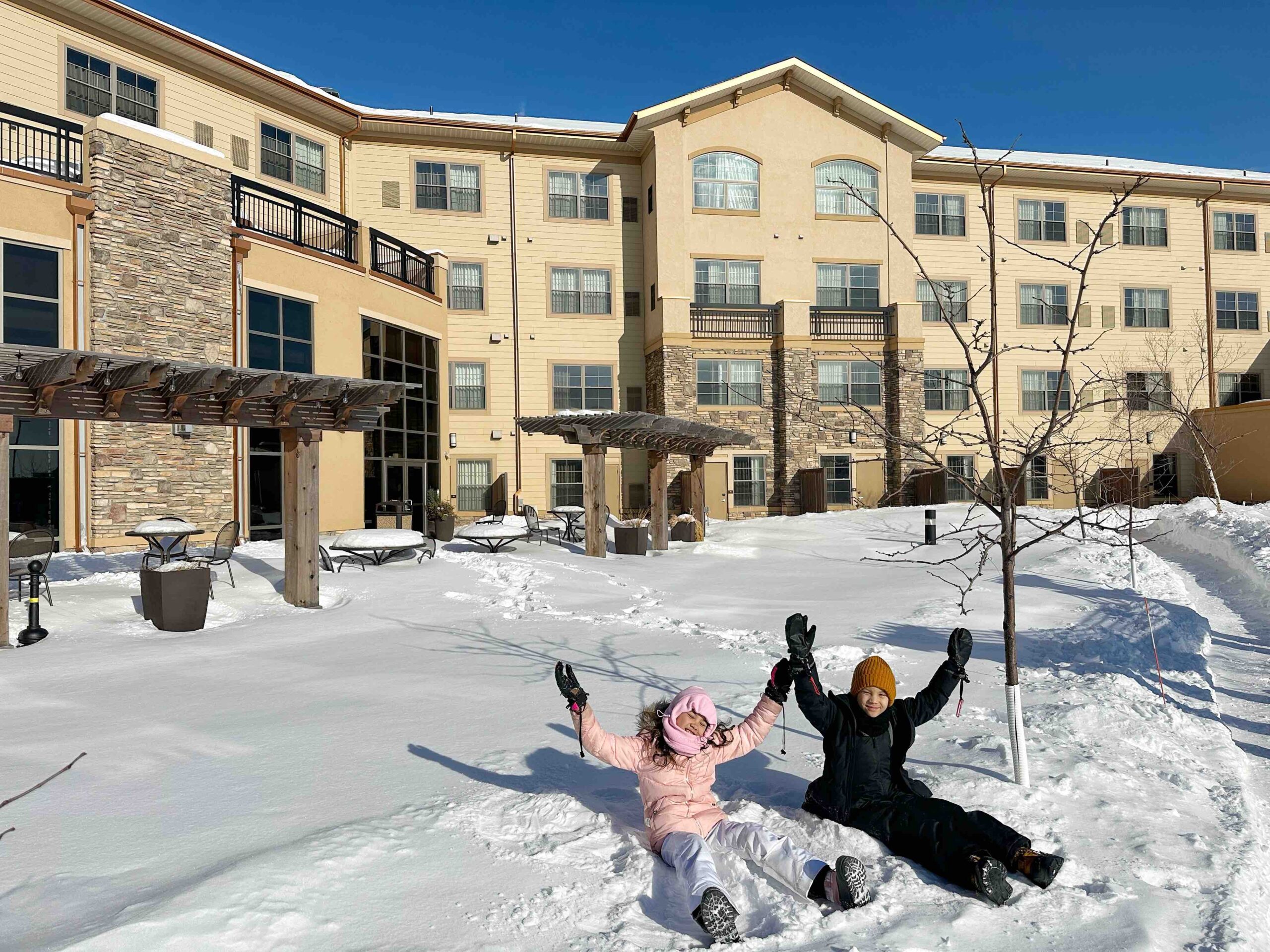 Playing in the Snow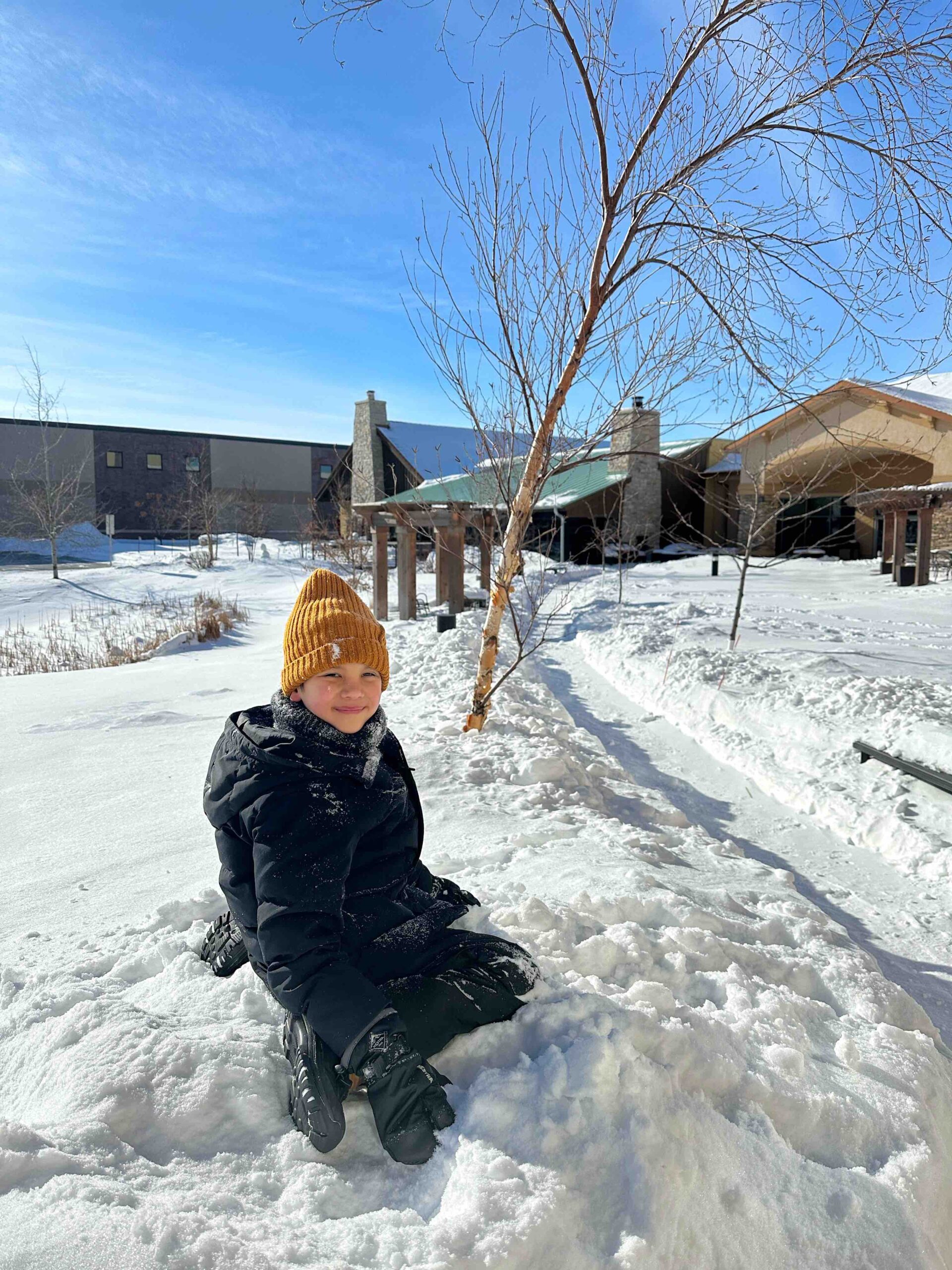 We had such a fun time in snowy Fargo and loved our stay at Clubhouse Hotel & Suites during our time in the vibrant city. Clubhouse is ideal for families looking for spacious suites, optimal location, and friendly service. We loved our Double Queen Family Suite, complete with a sprawling lounge and dining area and even small kitchenette. Each morning we woke to a delicious breakfast buffet featuring a waffle station, DIY breakfast burritos and sandwiches, plenty of fresh fruit and yogurt, and hot coffee in abundance.
Our children enjoyed the plethora of facilities including an indoor pool with a waterslide and cozy jacuzzi, and outdoor grounds perfect for building snowmen and snowball fights. A fully equipped fitness centre is available and they even had laundry facilities for all guests to use. We were within short walking distance to a variety of eateries and shops and the staff were always on hand to make local recommendations or arrange transportation.
We made full use of the social spaces including the lounge area and welcoming fireplace. If you're looking for things to do nearby visit Downtown Fargo with your family, go ice skating at the local rink, and stop in at at the fun-filled Frostival during the winter months. Clubhouse also offer a free airport shuttle so even if you don't rent a car the transfers to and from the airport are seamless for your stay.  A great choice for families, groups, or solo travellers looking for comfort, variety of amenities, and convenient location during their stay in the Fargo and Moorhead region.
4400 15th Ave S, Fargo, ND 58103
(701) 282-5777