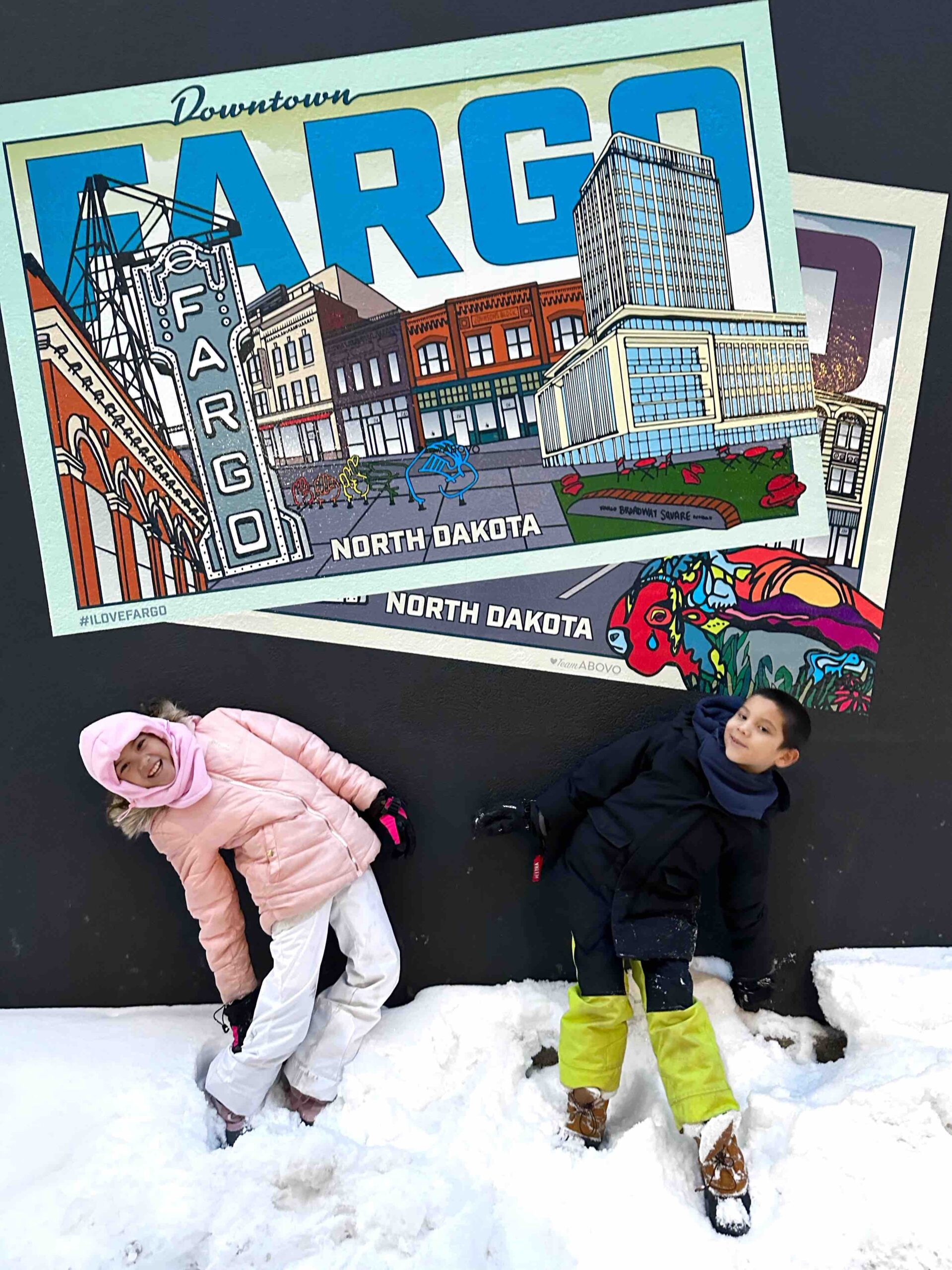 Visit Fargo-Moorhead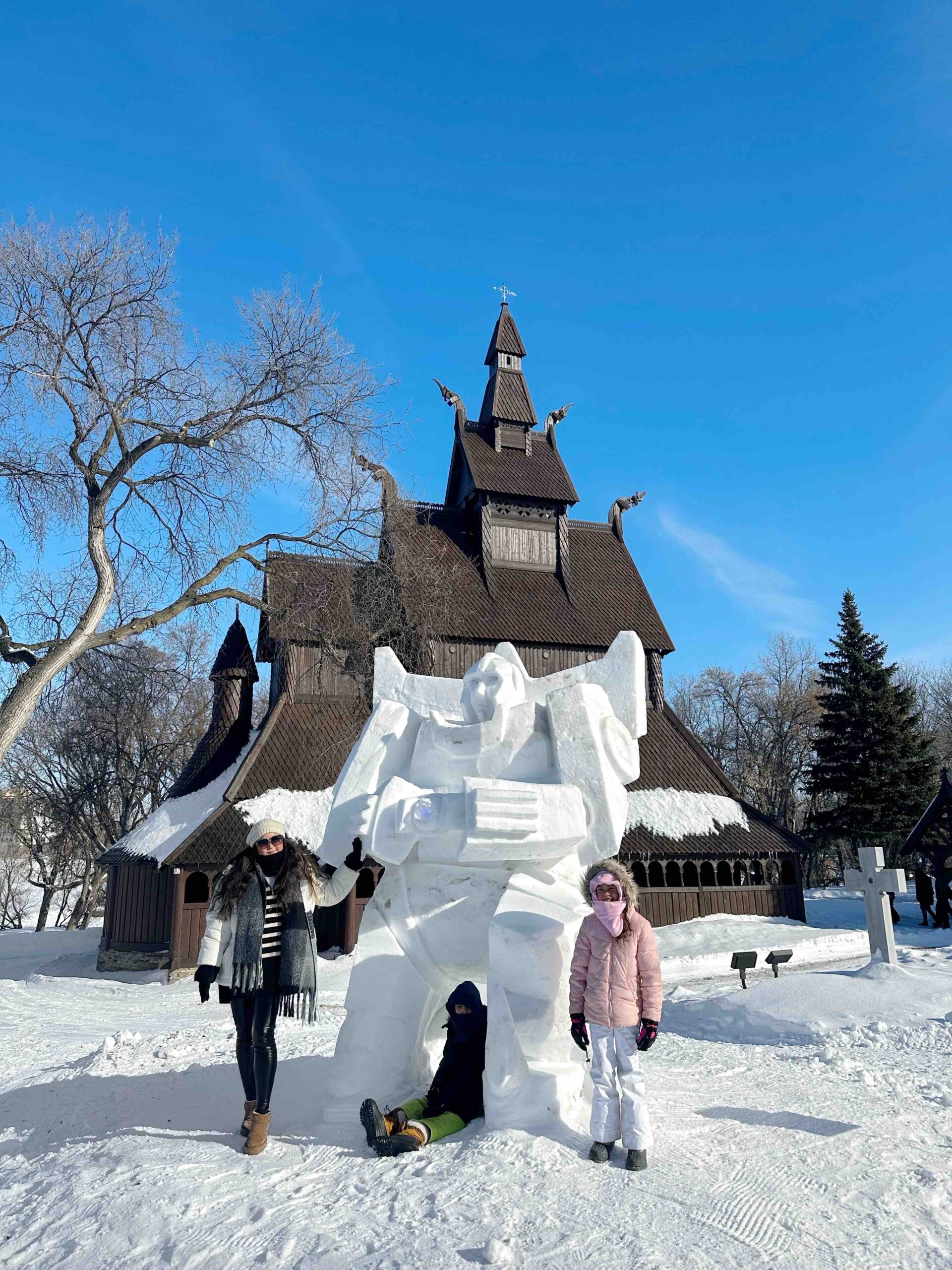 Snow sculptures at Moorhead Frostival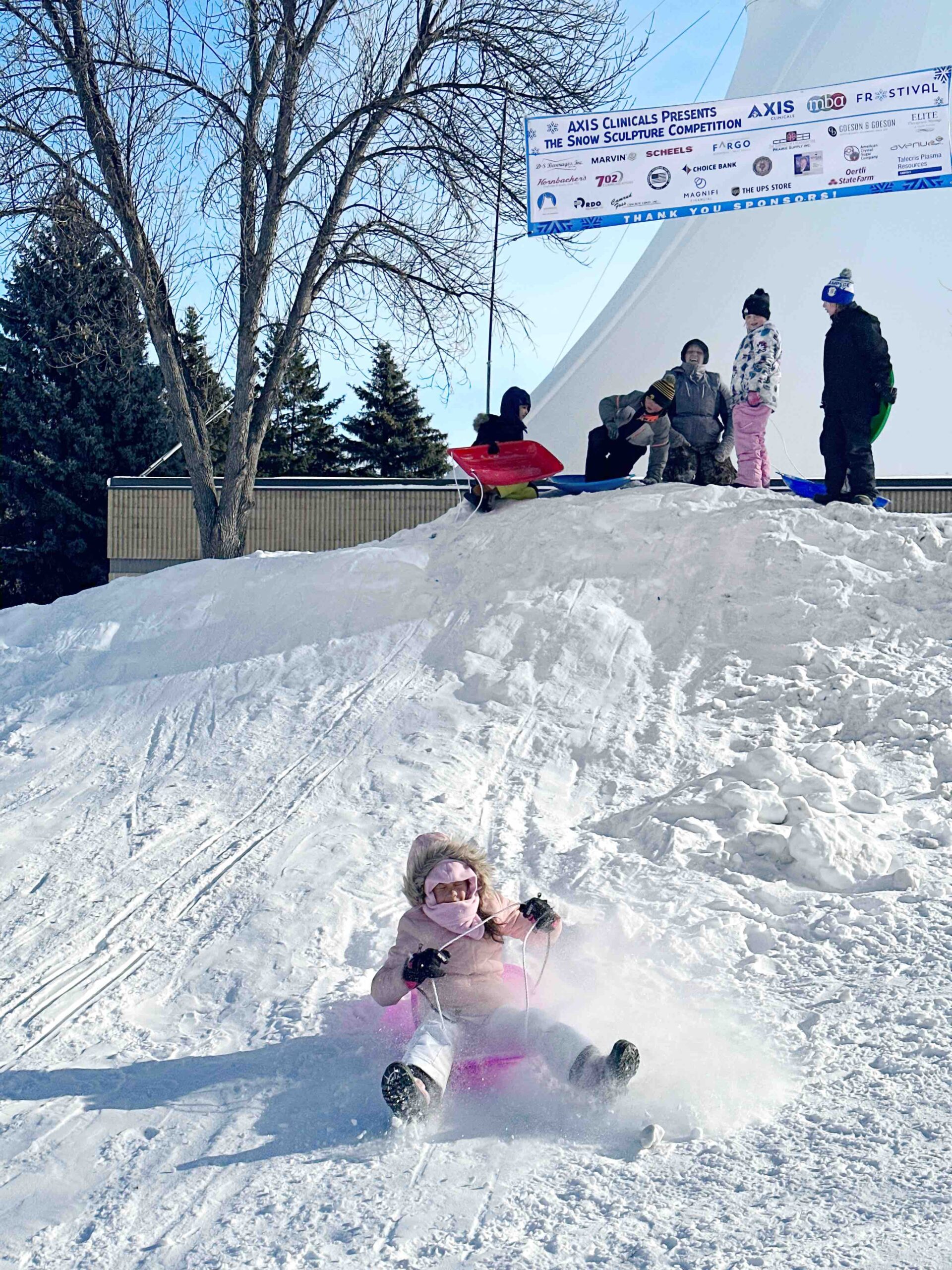 Sledging at Moorhead Frostival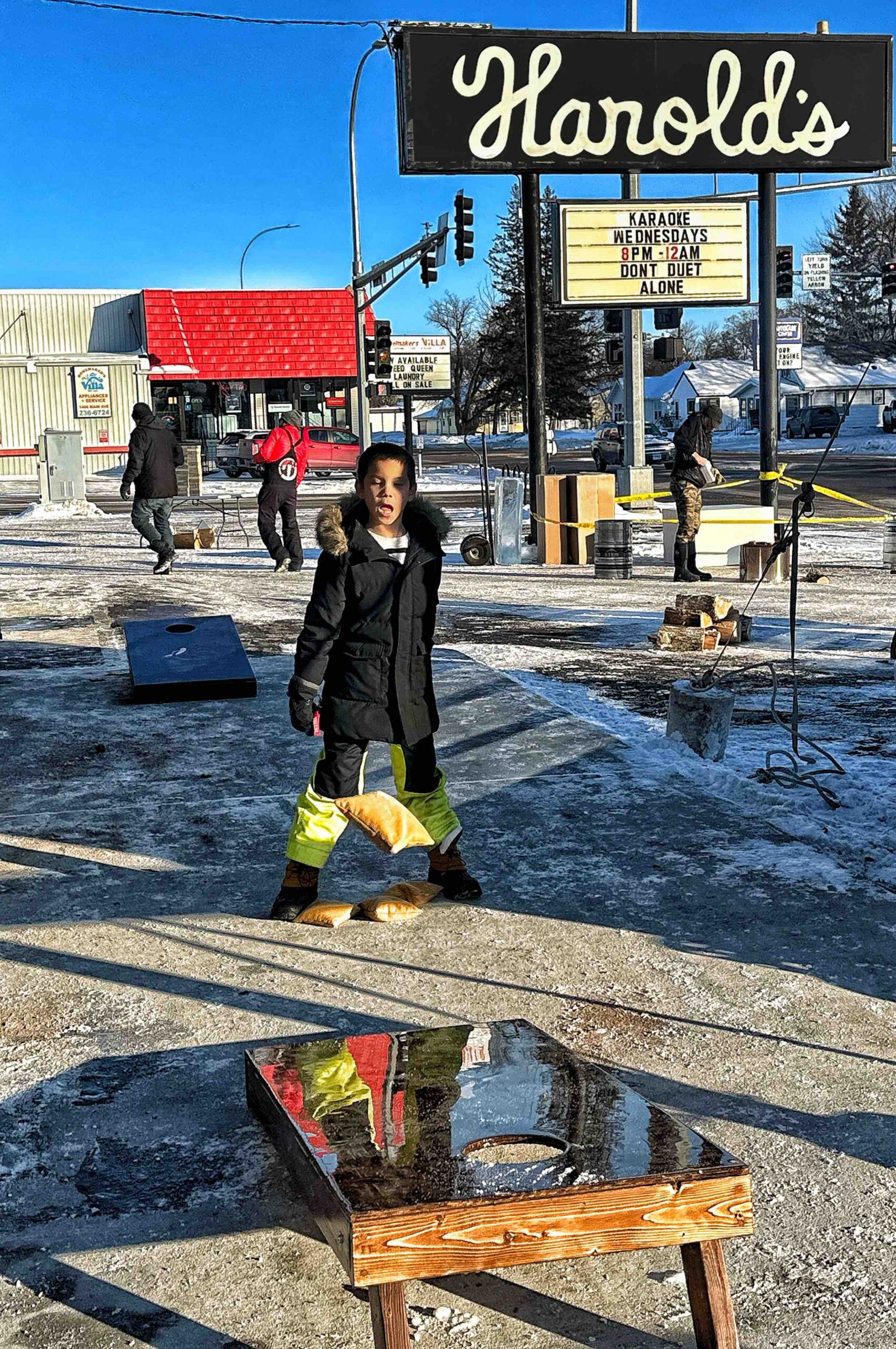 Moorhead Frostival Kick-off at Harold's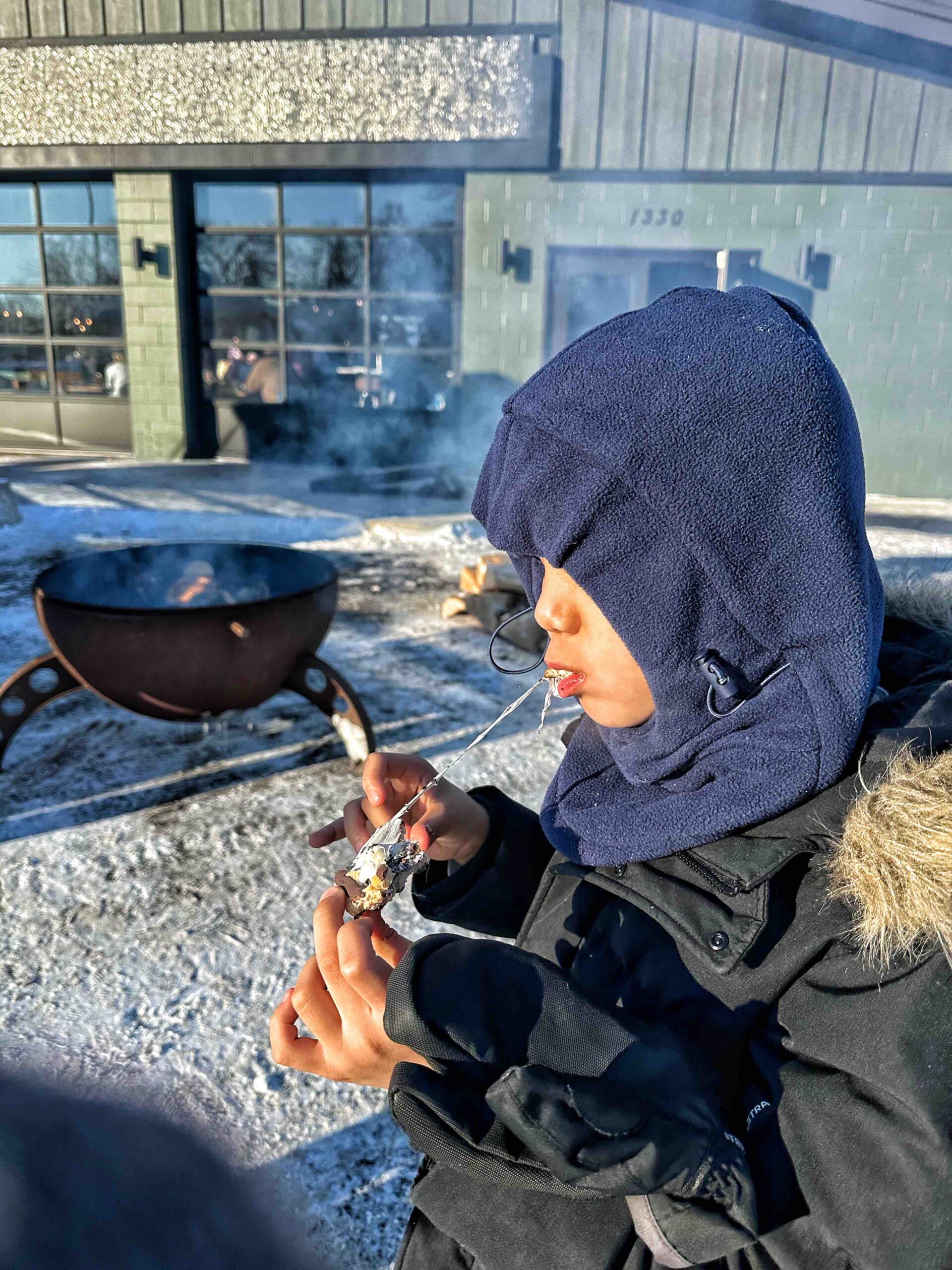 with games and s'mores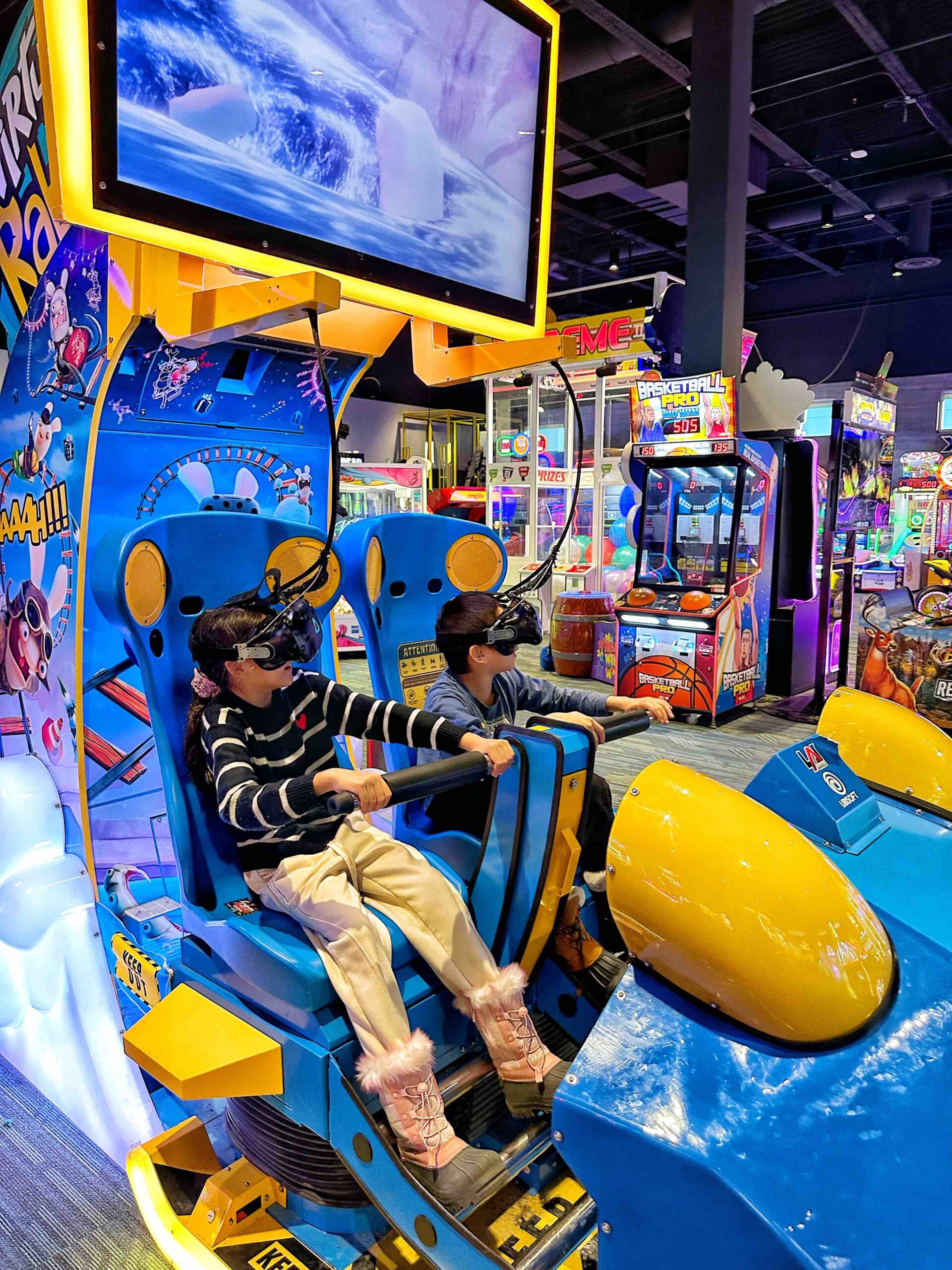 Arcade at Kingpinz Social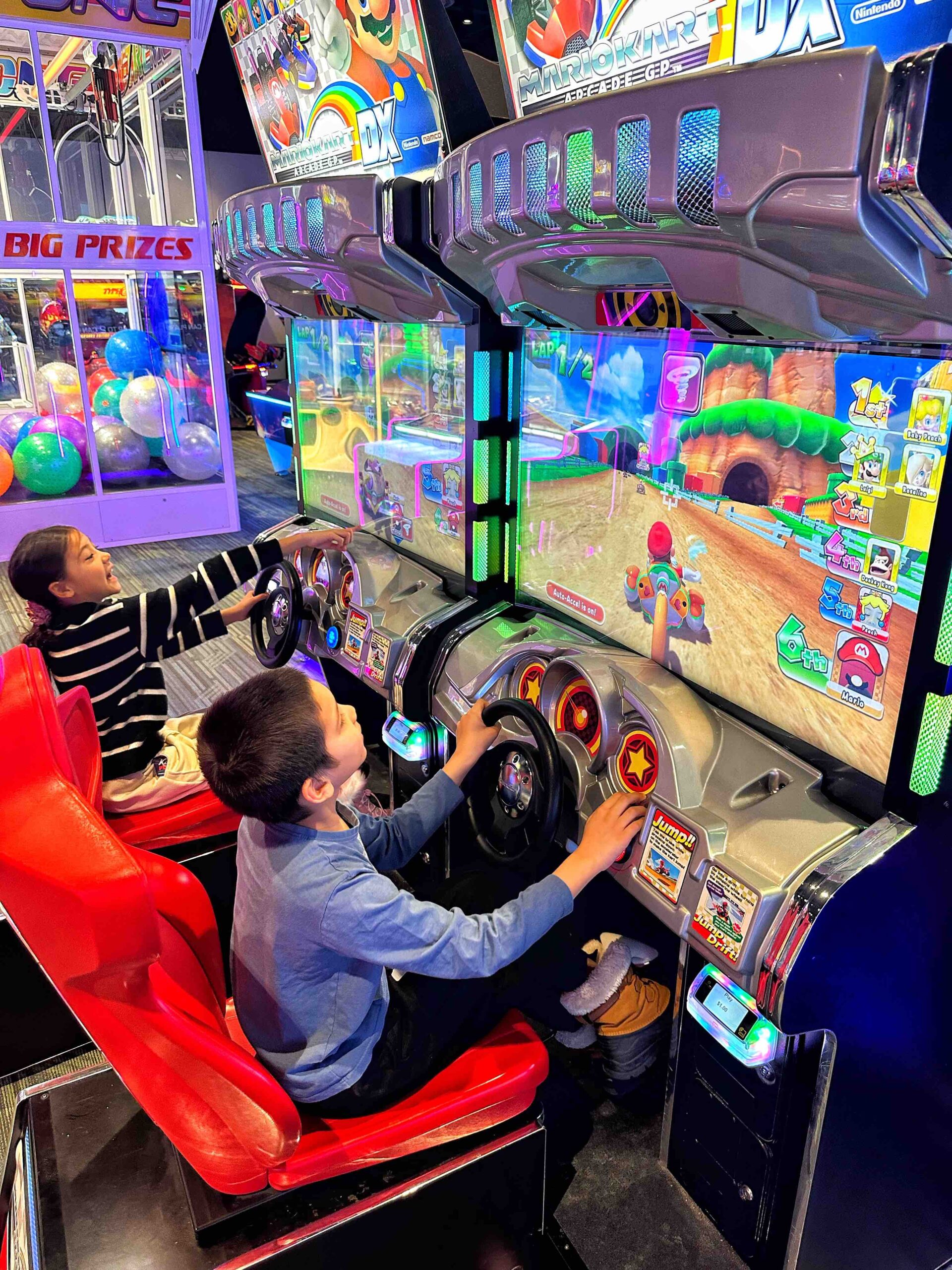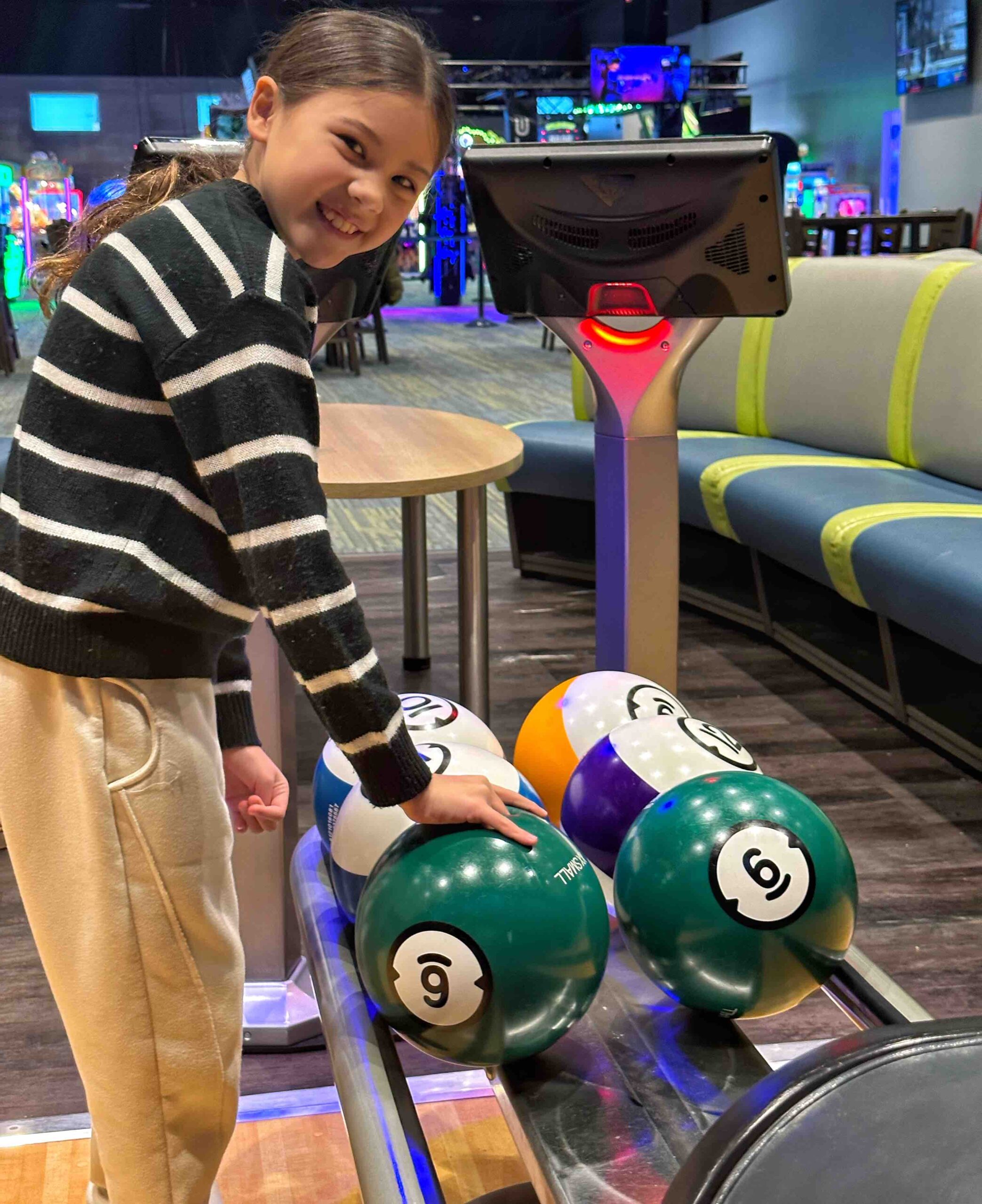 Bowling at Kingpinz Social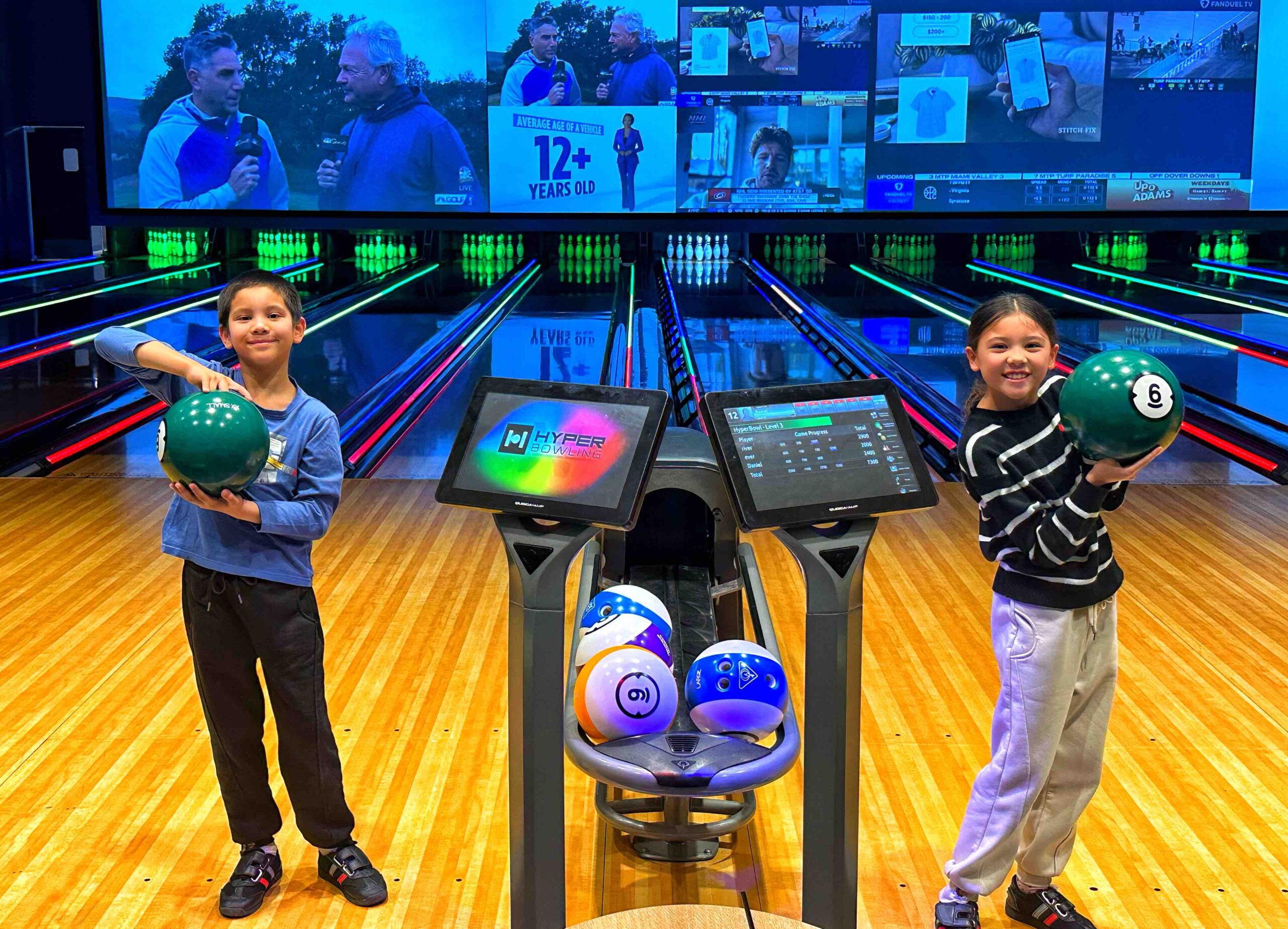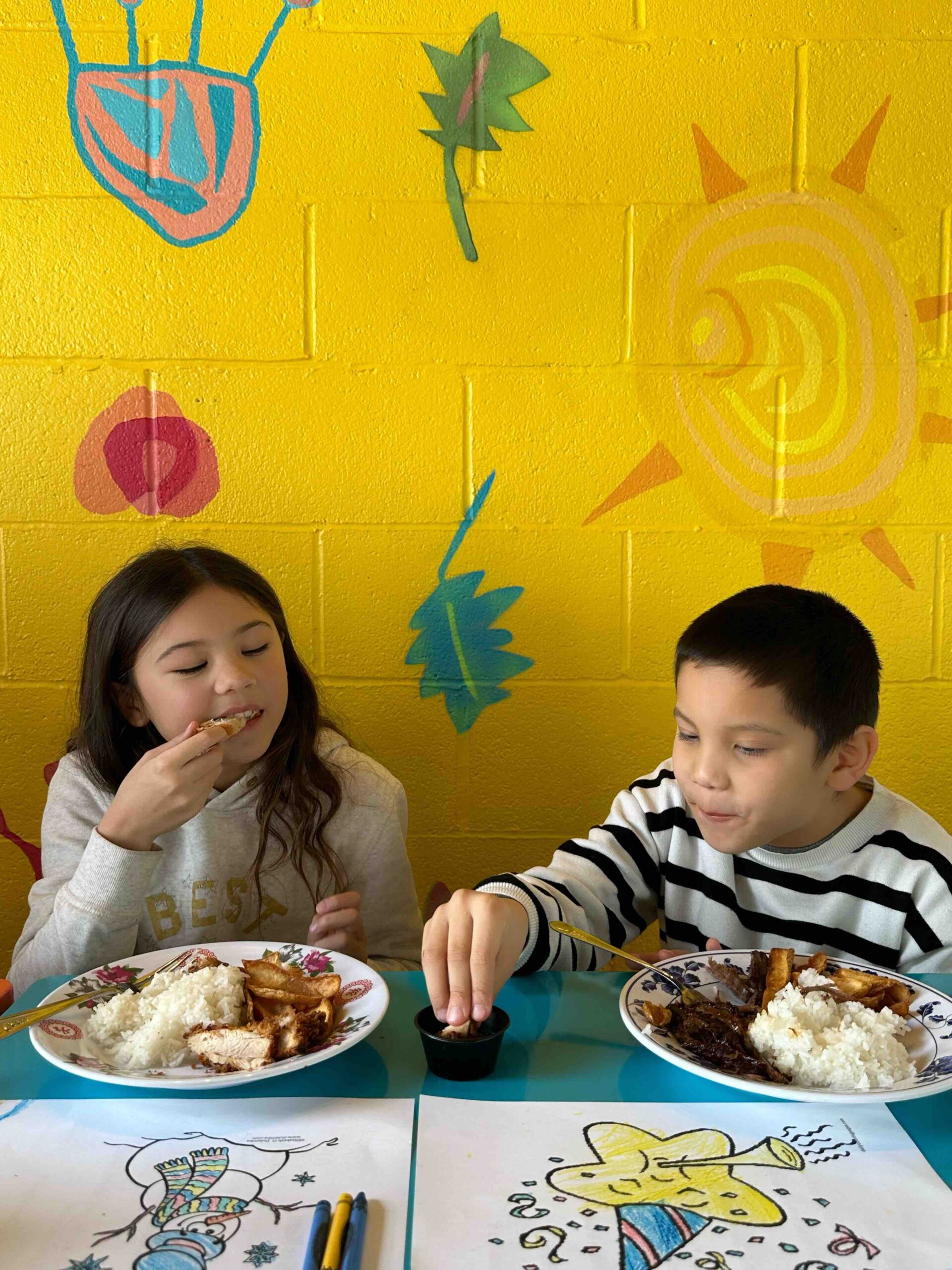 Lunch at Sol Ave.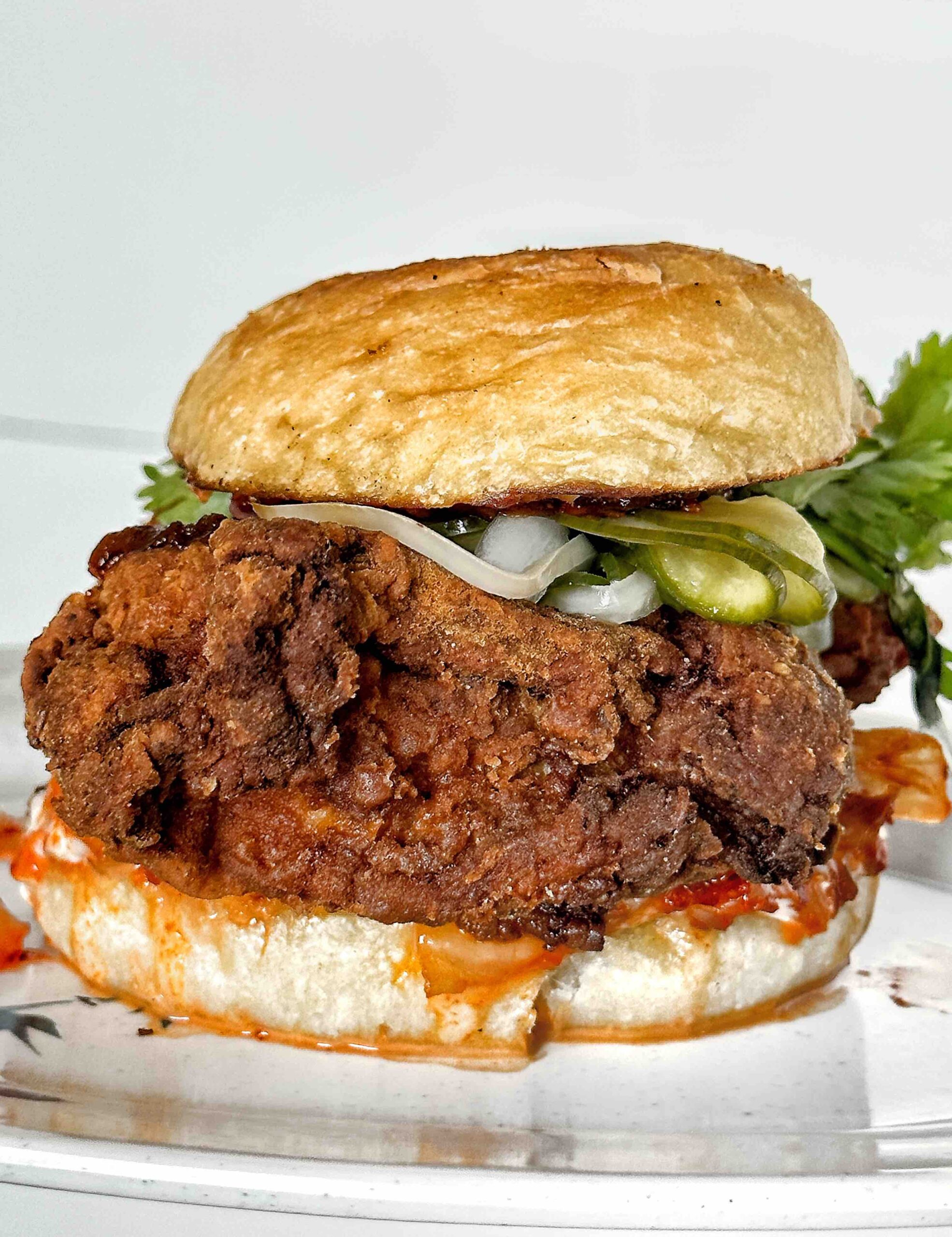 Double Fried Chicken Sandwich at Sol Ave.
Lunch at Rhombus Guys Pizza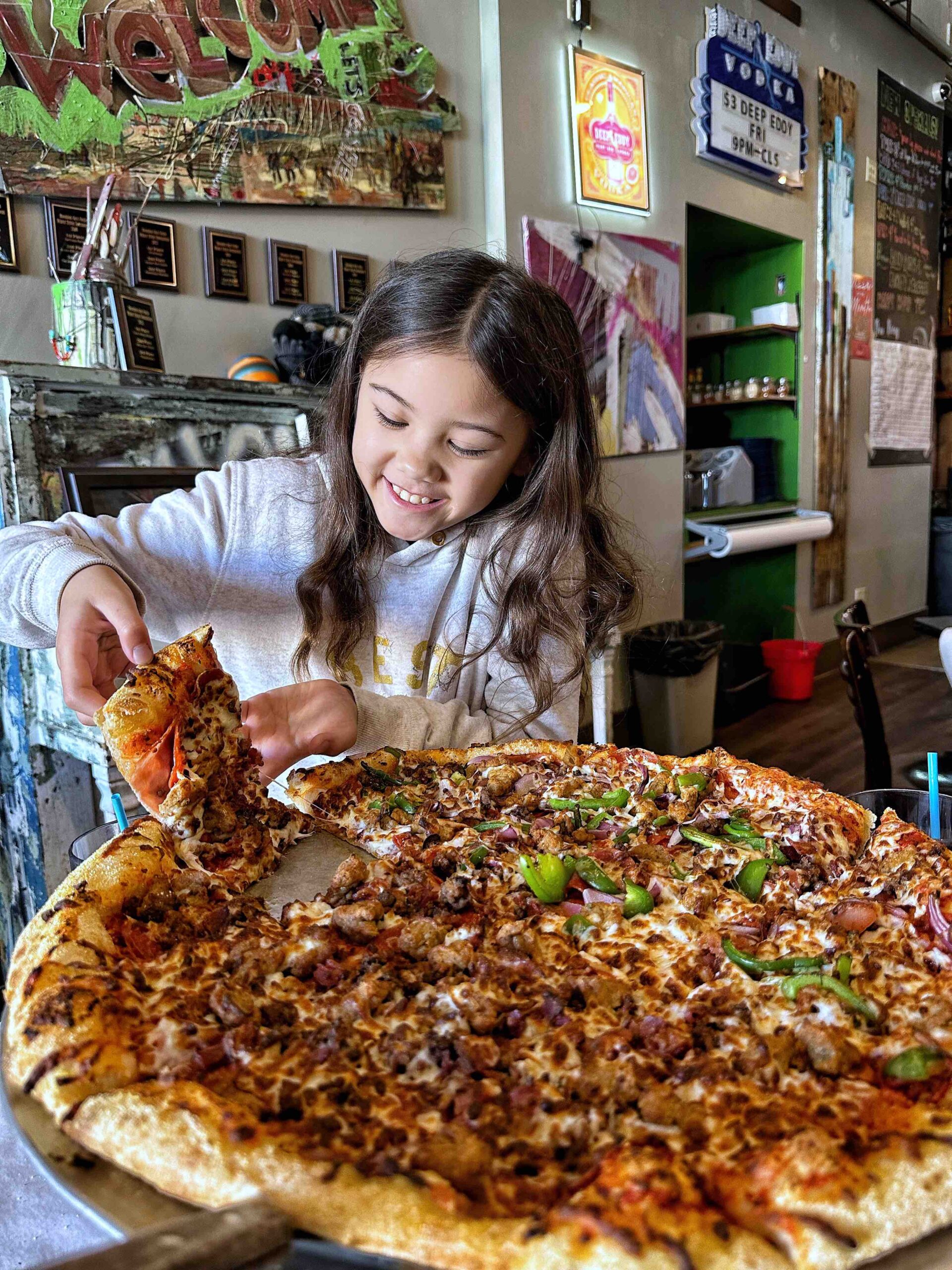 Half T-Rex & Half Midwesterner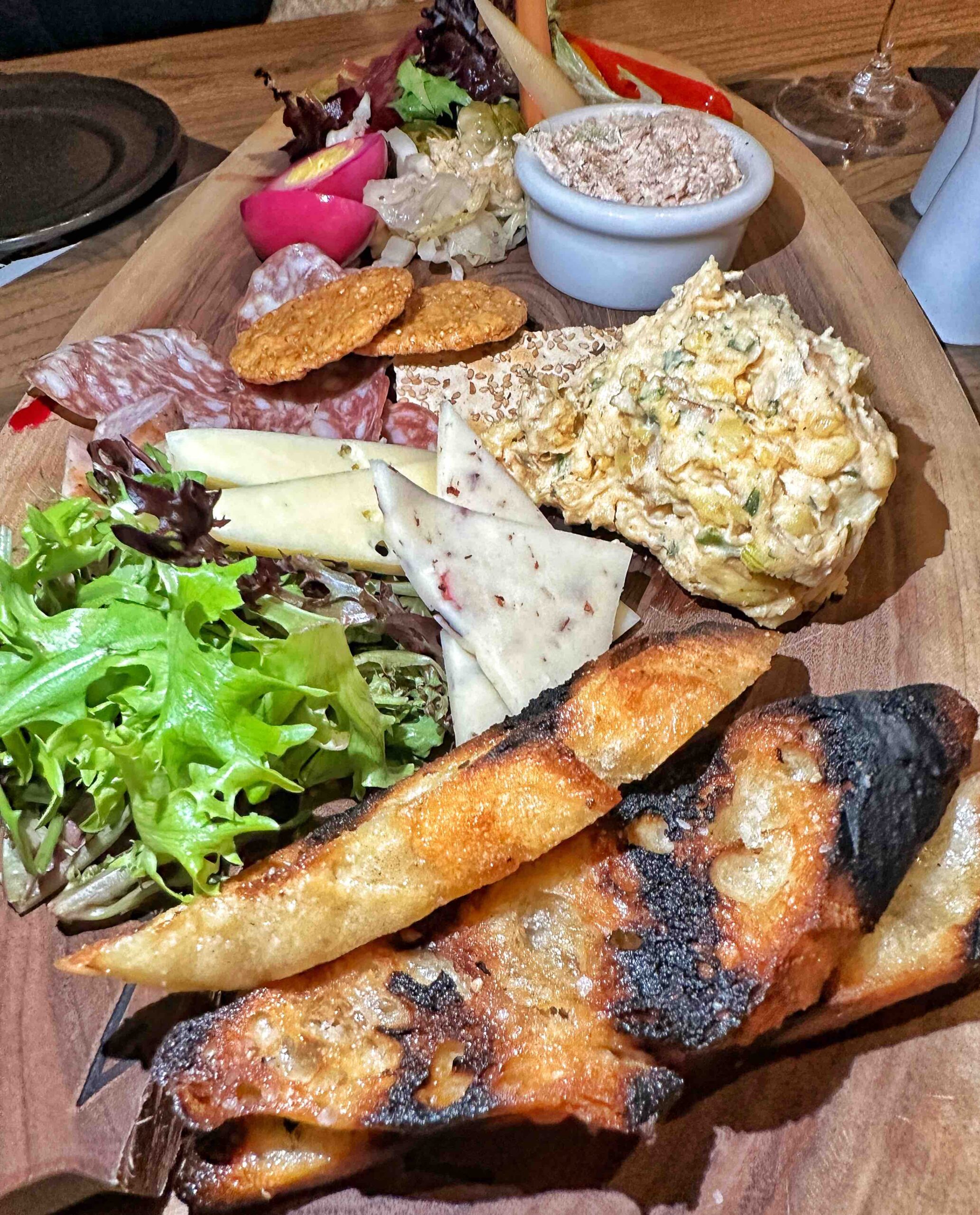 Smorgasbord at Prairie Kitchen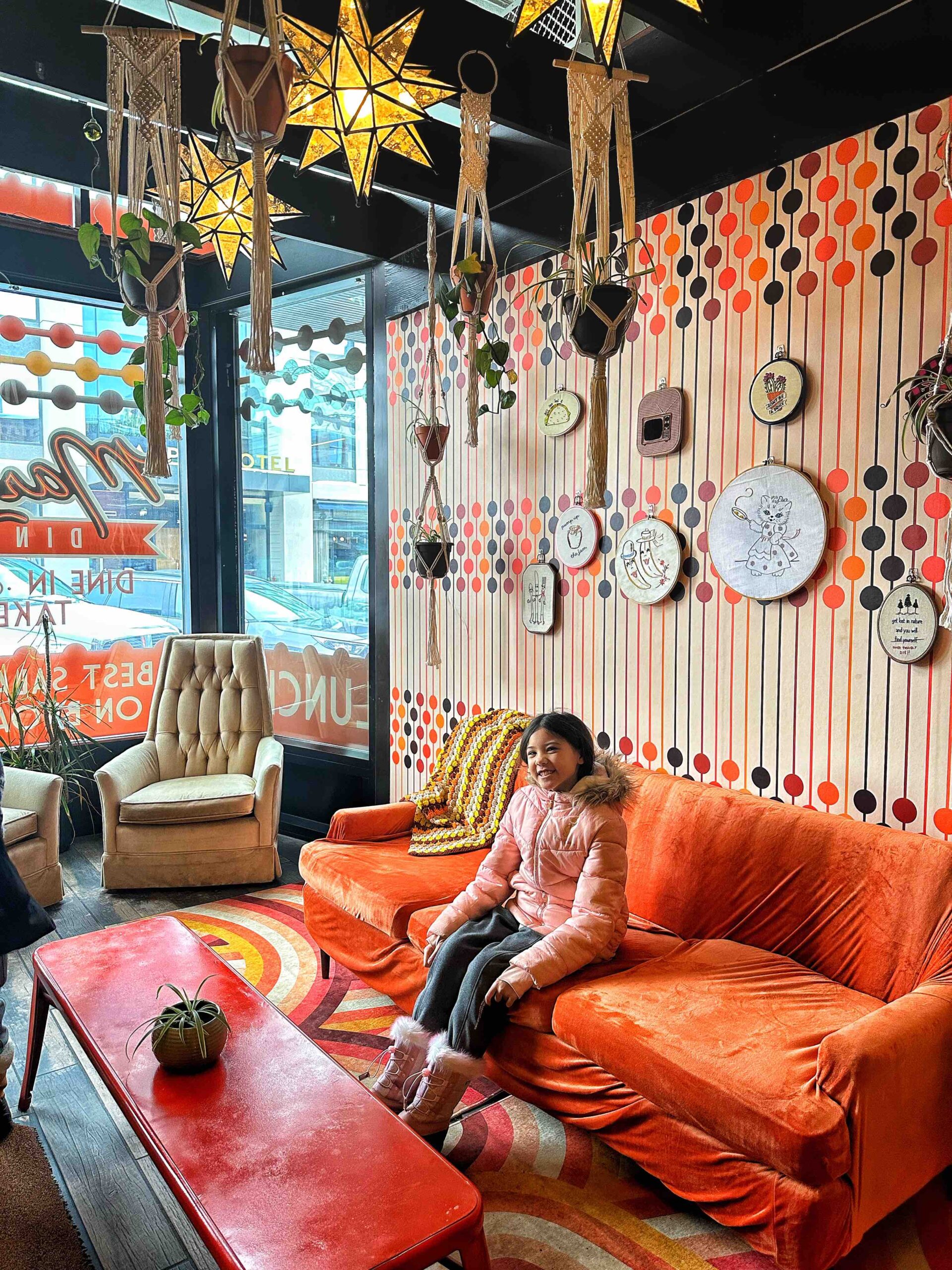 Breakfast at Marge's Diner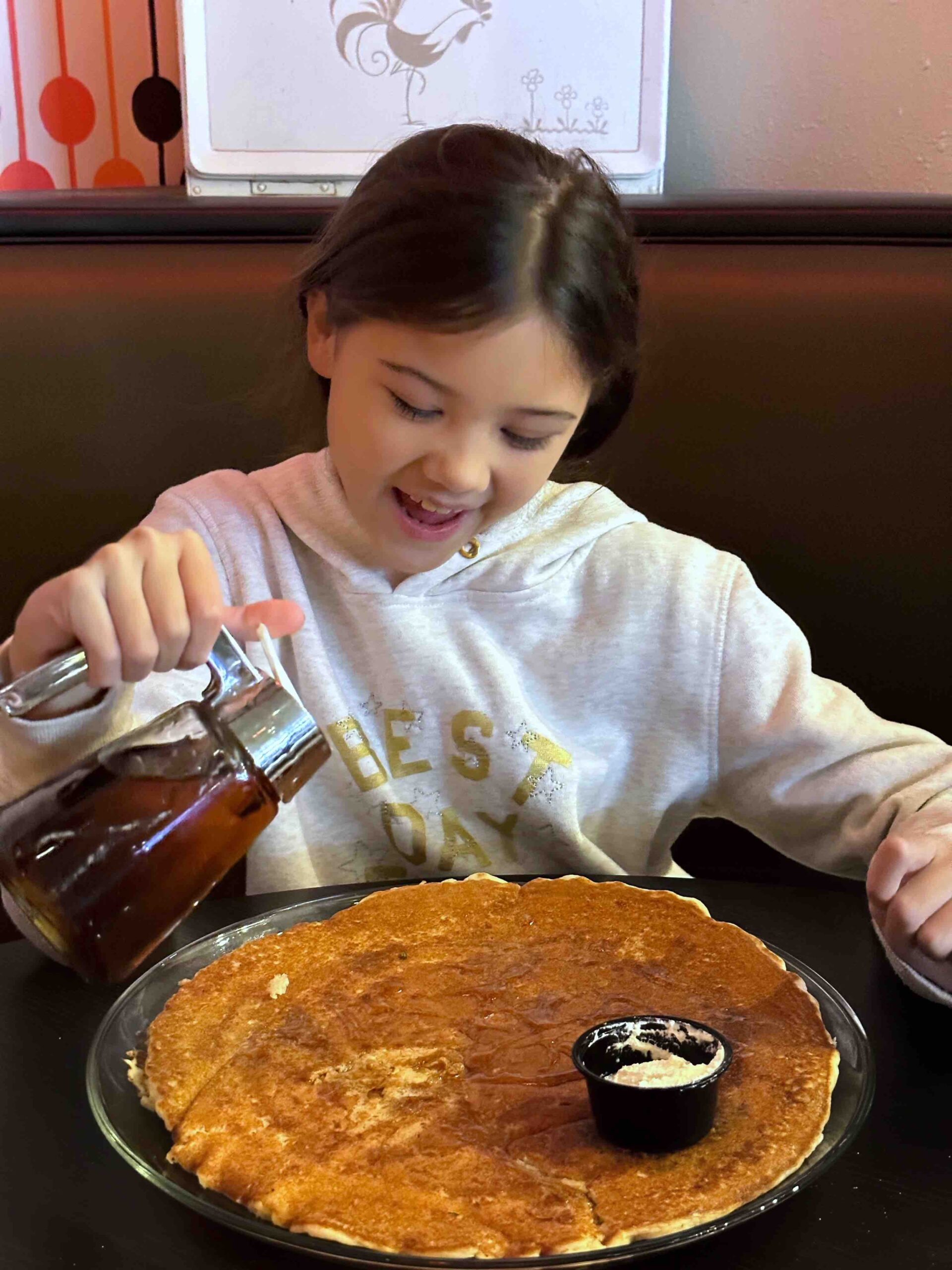 Buttermilk Pancake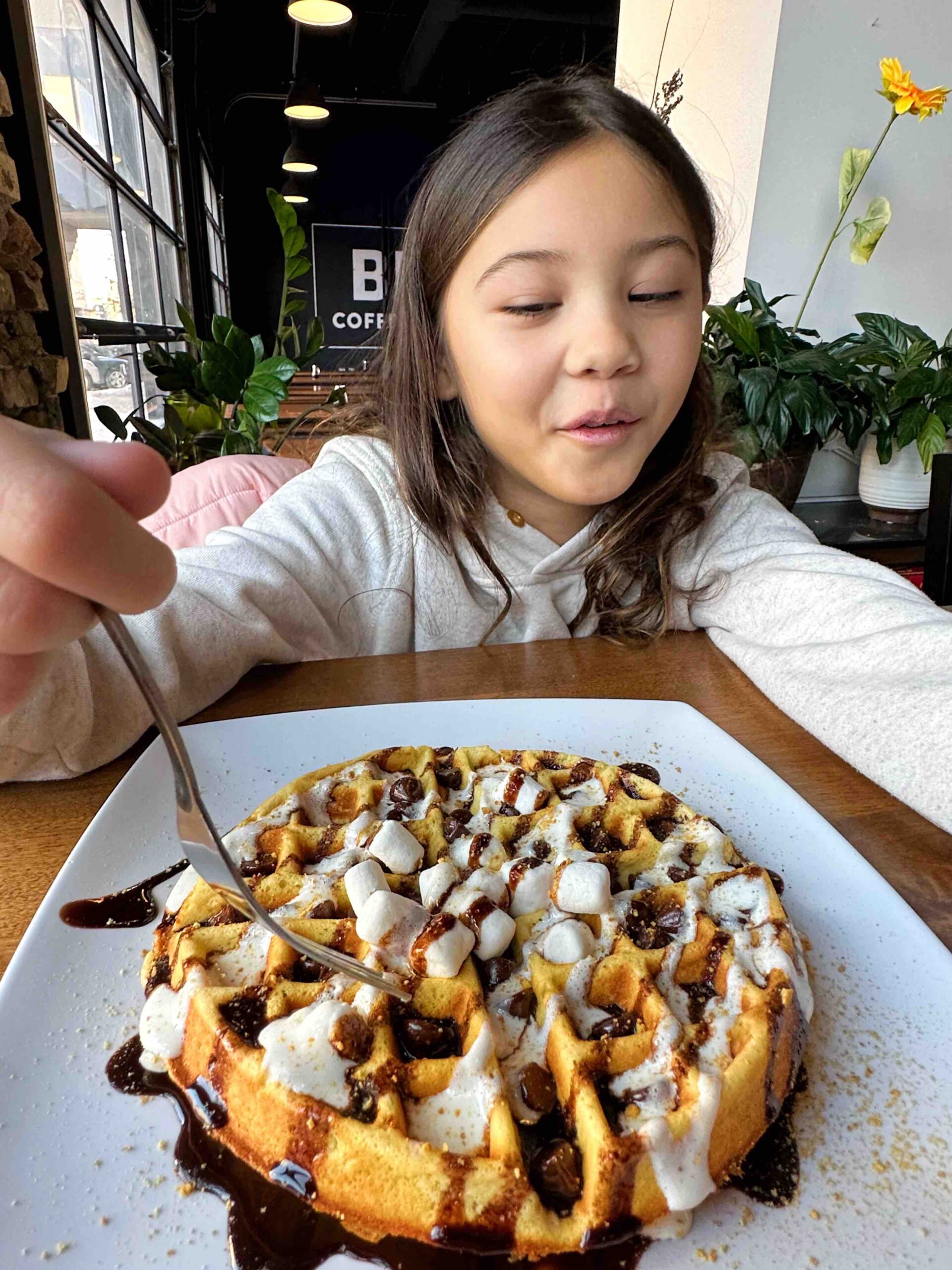 S'more Waffle at Black Coffee & Waffle Bar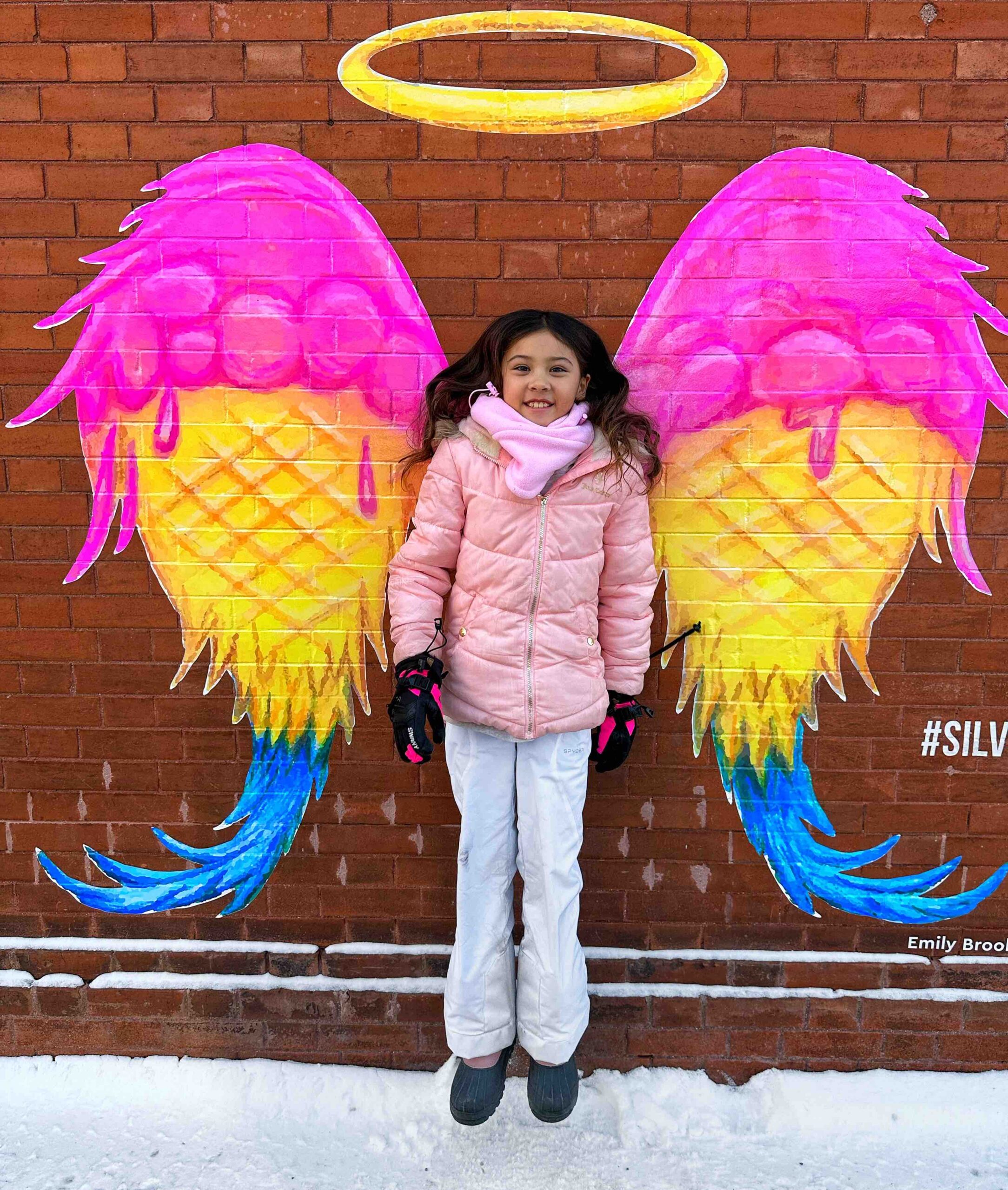 Street Art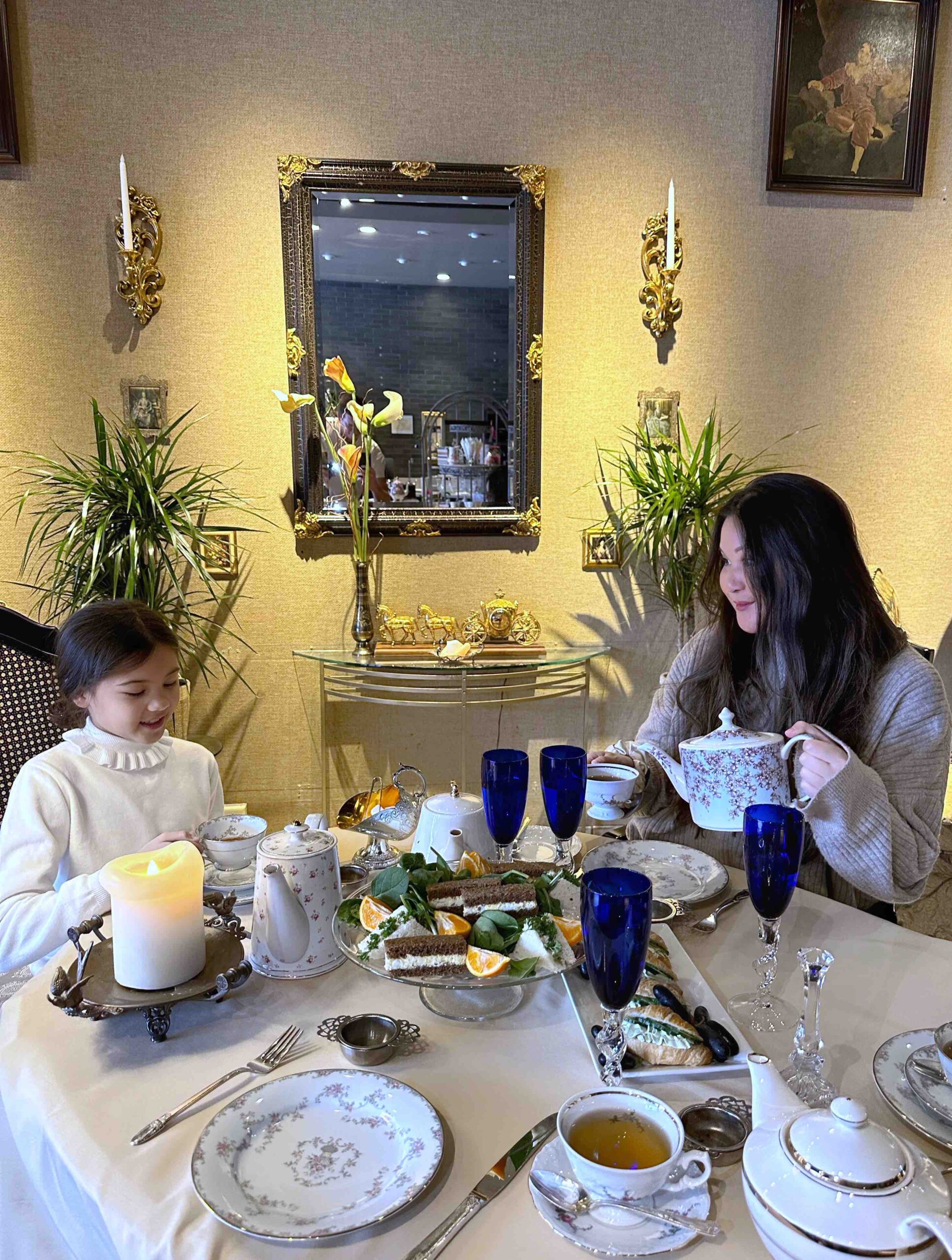 Afternoon Tea at Soiree's Victorian Tea Room & Antique Caffe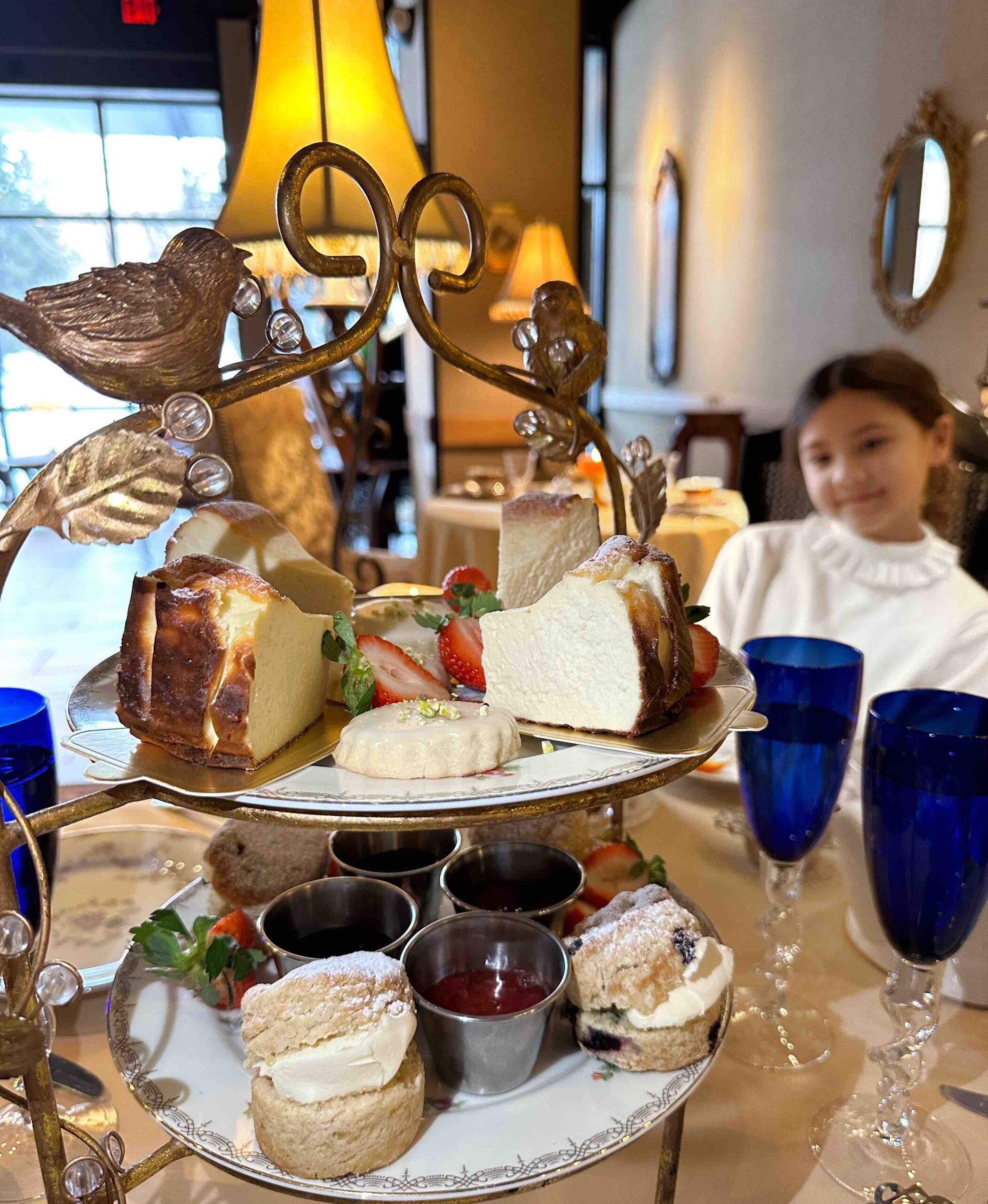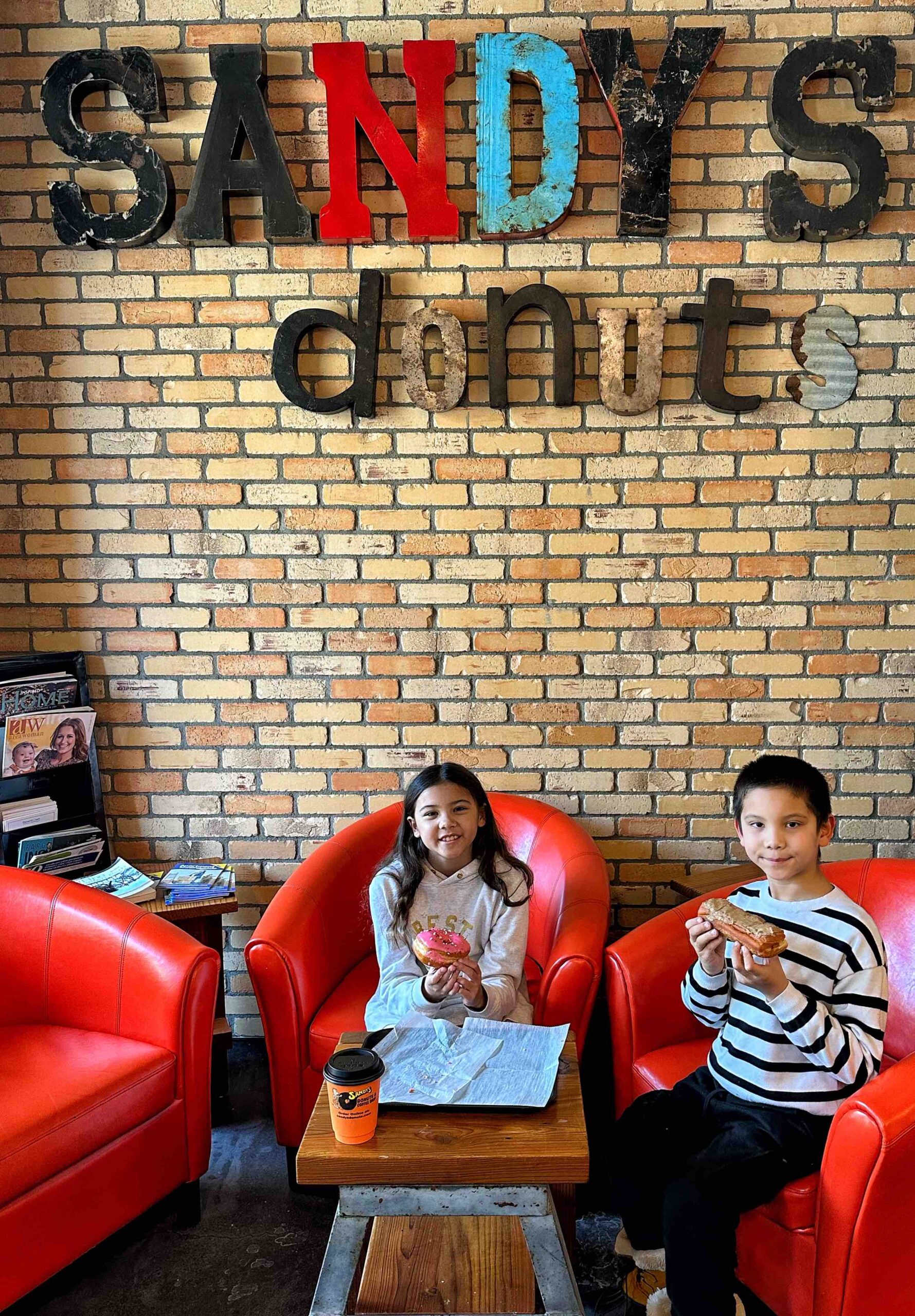 Donuts at Sandy's Donuts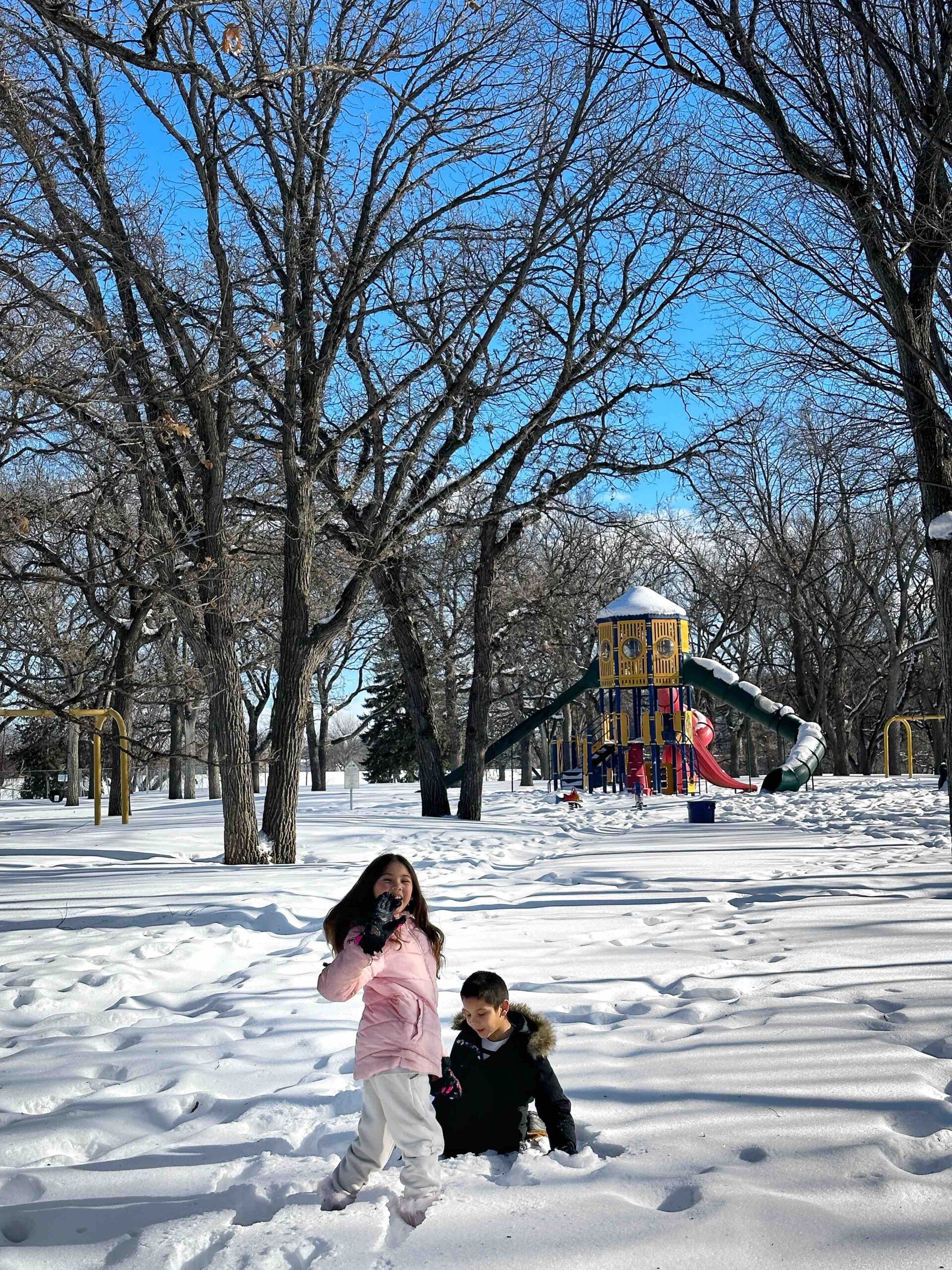 Island Park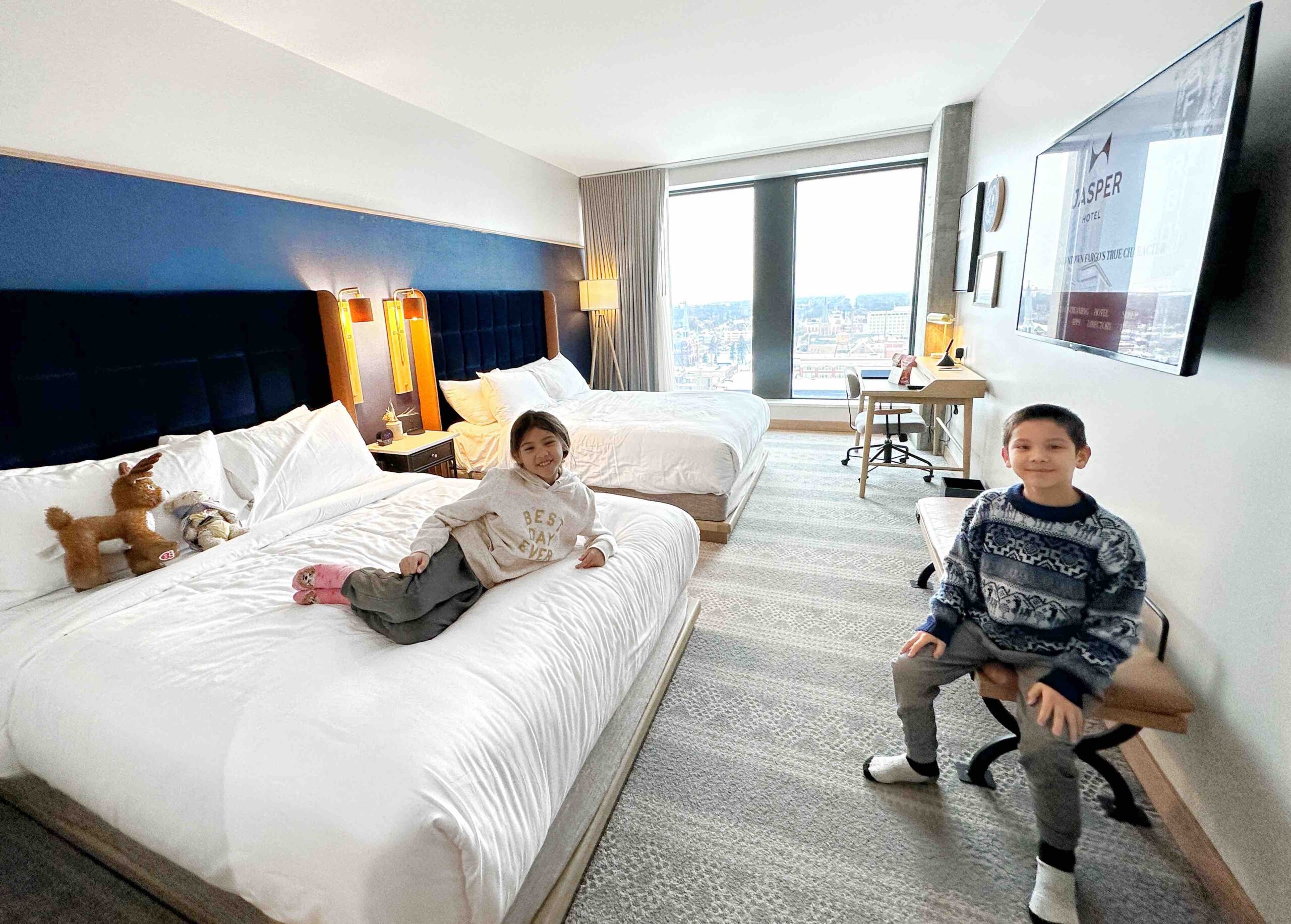 Jasper Hotel Fargo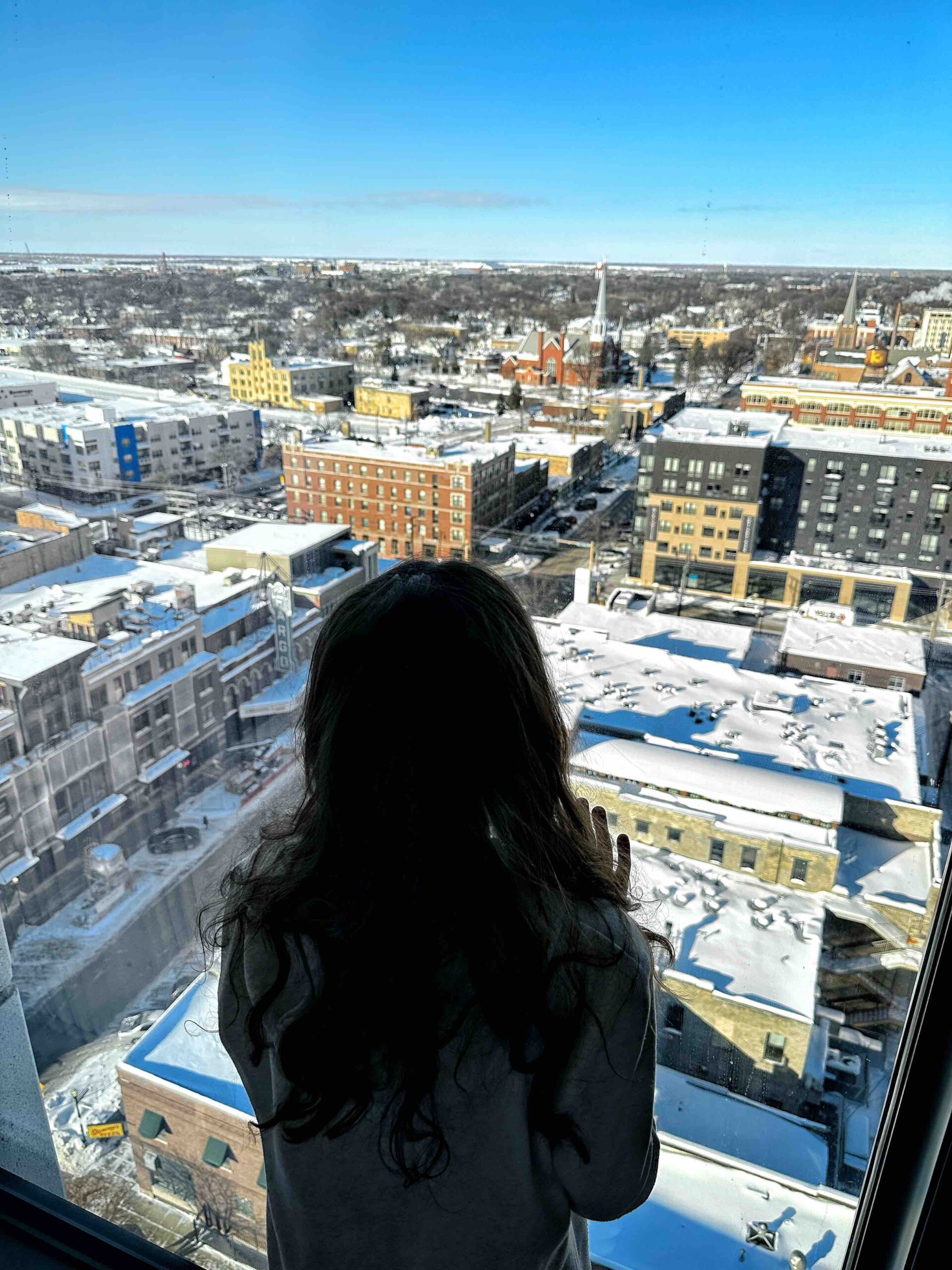 Views from our room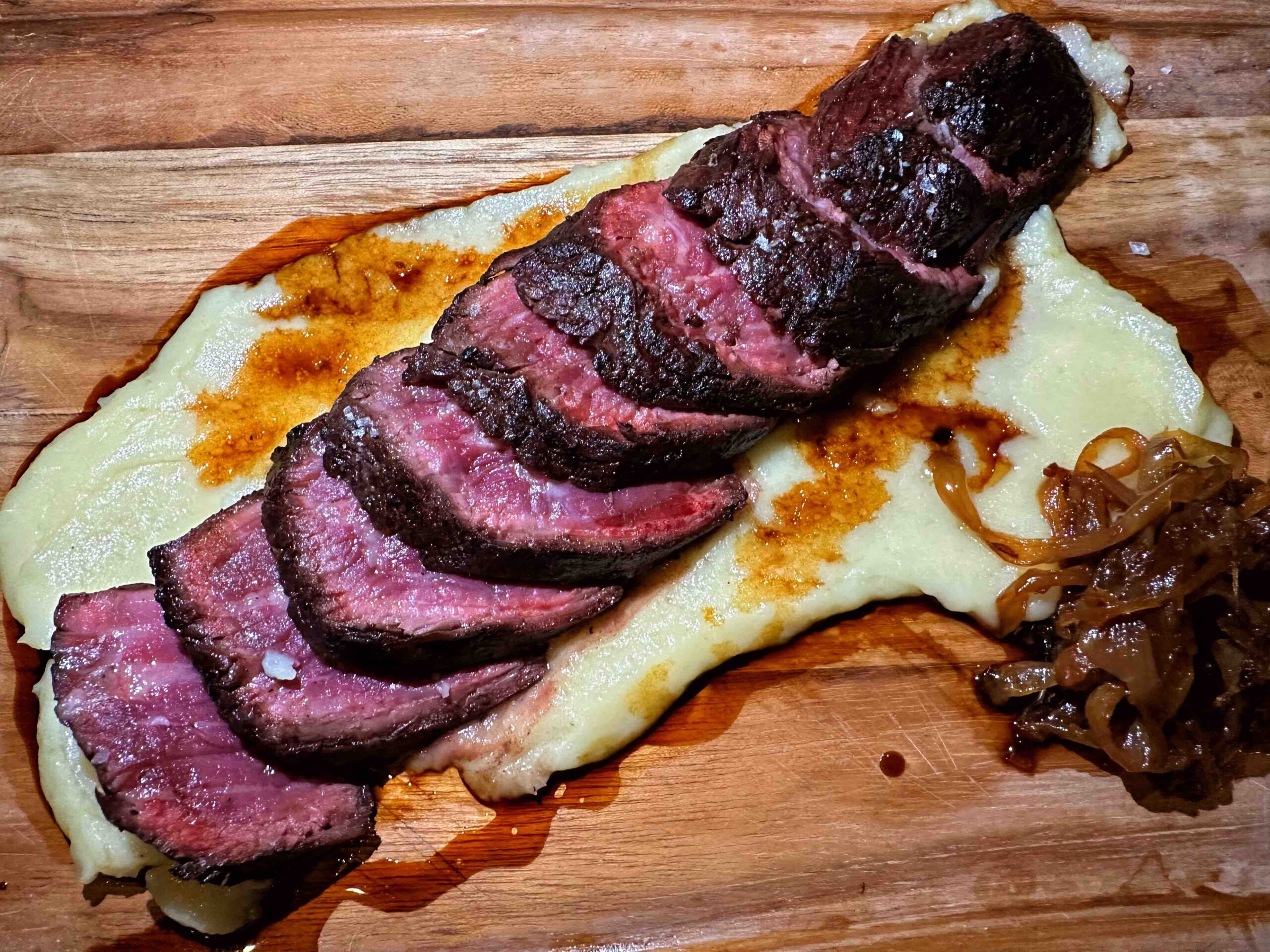 Dinner at Rosewild at Jasper Hotel Fargo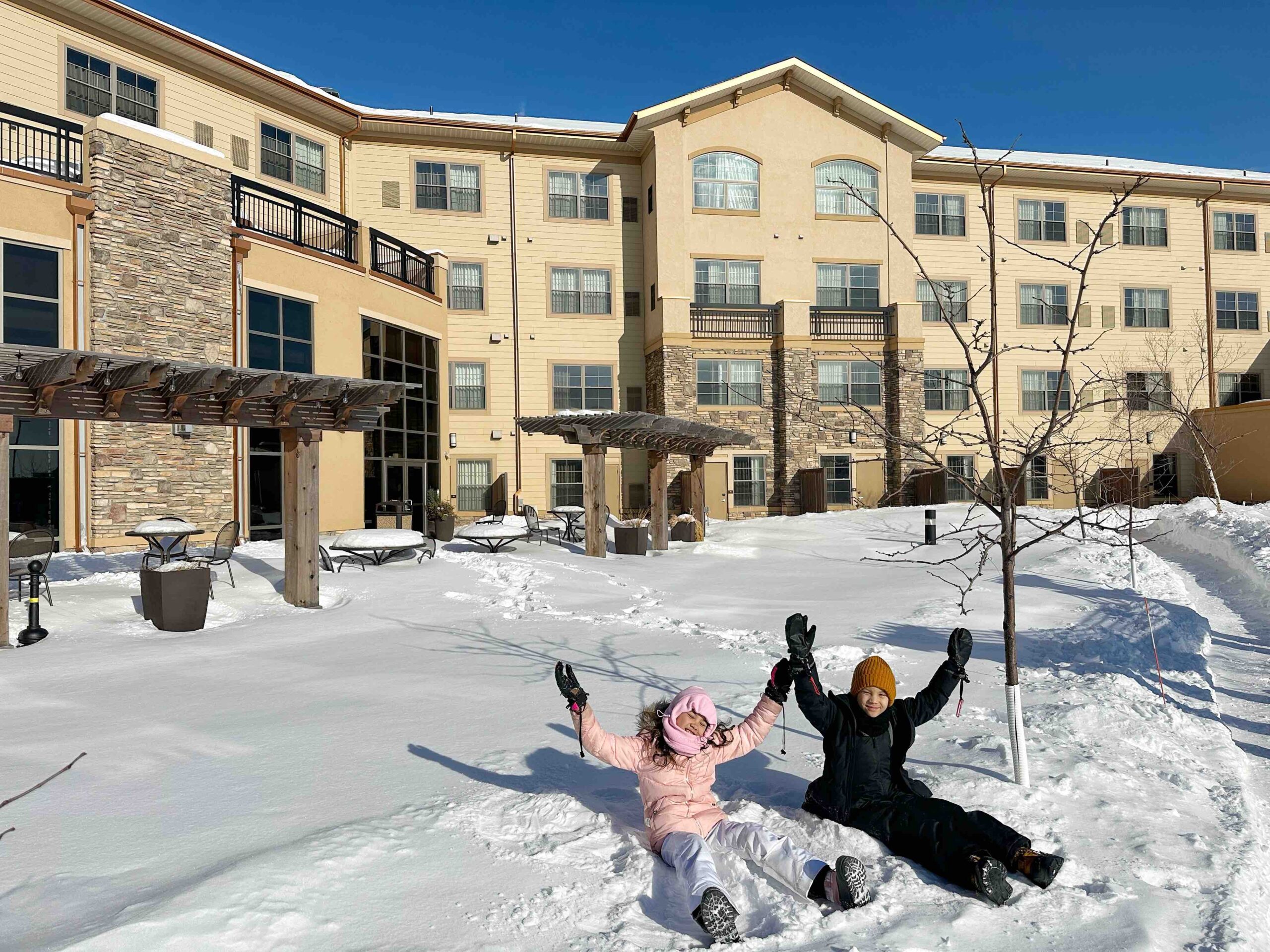 Clubhouse Hotel & Suites Fargo
Indoor Water Park at Clubhouse Hotel & Suites Fargo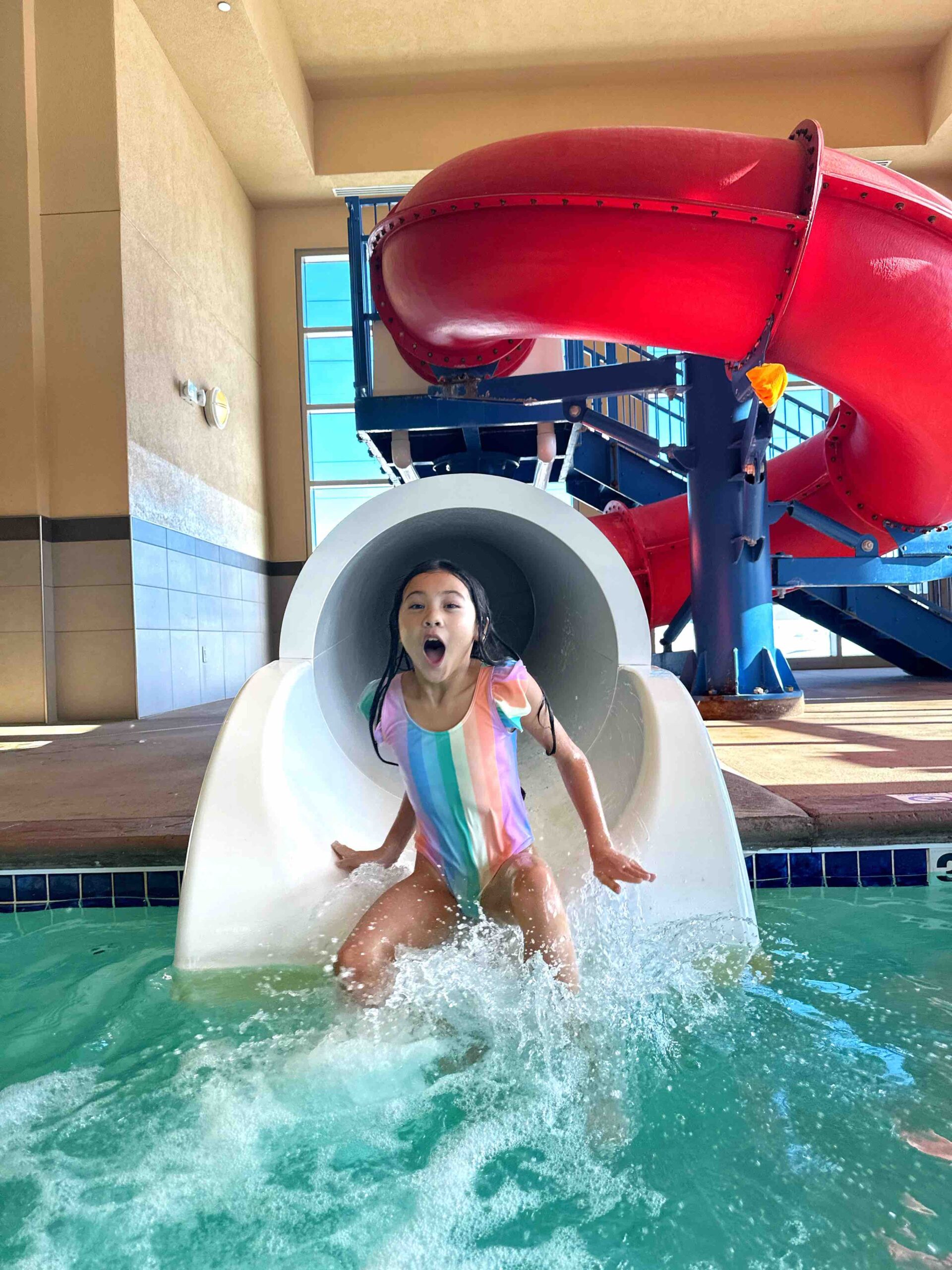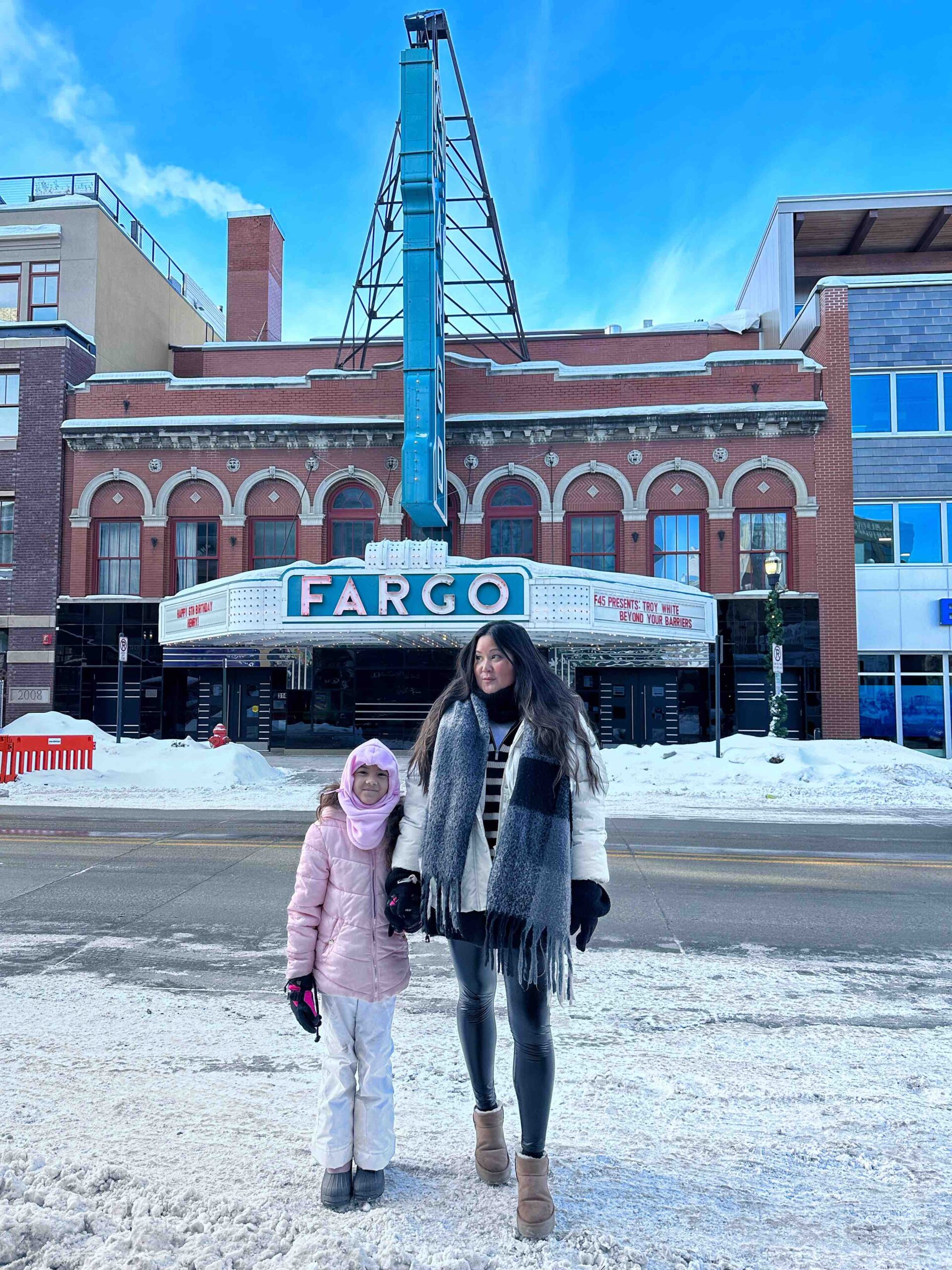 Vist Fargo-Moorhead
As a family we love our snowy winter getaways so were excited to experience Fargo-Moorhead for the first time this January. The vibrant city, full of history, art, dining, and family friendly fun is great for a weekend trip. Check out the city's entertaining Frostival full of winter activities, explore the street art, eclectic boutiques and cozy cafes in Downtown Fargo, and check out the incredible dining scene. Here are our top picks from our recent visit.
Where to Stay:
Jasper Hotel: This stylish establishment is located at the heart of Downtown Fargo and offers a luxury boutique hotel experience. Our family loved the sleek and modern rooms, stunning city views, and cozy lobby. Make sure to check out their delicious restaurant, Rosewild, join them for their impressive happy hour and watch out for their live music evenings.
Clubhouse Hotel & Suites: Clubhouse offers a fun filled experience for the family traveller. Their suites are spacious for those travelling with little ones and incorporate a separate lounge, dining area and even a small kitchenette. Our children couldn't get enough of the indoor pool complete with a waterslide and a cozy jacuzzi. A breakfast buffet is included for all guests which is a great way to start the day and they even offer a complimentary airport shuttle.
Things to Do:
Frostival: One of our main reasons for visiting during their winter months was this exciting festival. Featuring a different schedule of activities each weekend your family will never run out of snow filled fun during your stay. We loved the snow sculpture contest, sledding at the Frozen Fortress, and the variety of kids activities from face painting and balloon twisting to s'mores at the fire pits and so much more.
Explore Downtown Fargo: Walk through the vibrant downtown area and admire the interesting street art. Shop in the eclectic boutiques, skate at the local ice skating rink, or head to one of the many stylish cafes. Fargo's downtown is full of delicious eateries and there isn't one chain store or restaurant in sight. We loved checking out the home grown local businesses and seeing the friendly and engaging nature of the town.
Catch a showing of Stars of PBS at the MSUM Planetarium: Located at the university, our kids loved seeing the fun and wonder on offer at the Planetarium. Check the schedule and catch a family friendly show where you're children can learn the constellations and reach for the stars.
Hyperbowling and Games at KingPinz Social: Kingpinz is an interactive venue perfect for all ages. Book hyper bowling session for the family, play at the many high tech games in the arcade, challenge your friends to a session of laser tag, or challenge yourself in the Escape Room. It's easy to spend all day at Kingpinz and it was definitely one of our kids' favourite spots in Fargo. Don't miss a meal at Harold's, their in house restaurant, which serves delicious burgers and a great menu for kids.
Snowshoe Hike or Cross Country Skiing: The Frostival offered free ski and snowshoe rentals at the Ice Fortress and the picturesque trails are an idyllic spot to enjoy the snowy surroundings. A fun family activity for all ages and a great option for active kids.
Afternoon Tea at Soiree Victorian Tea Room:  Soiree feels as if you've stepped back in time and is the ideal sophisticated mother-daughter afternoon. Our daughter, Ever, loved the ritual of selecting her tea and delighting in the delicate finger sandwiches and mouthwatering sweets. Soiree is just as delicious as it is fun and perfect for a celebratory afternoon.
Where to Eat:
Marge's Diner: We always love visiting local diners and Marge's modern take on classic diner food was a huge hit with out family. The retro decor, friendly staff, and mouthwatering menu had us returning more than once during our stay.  Make sure to order the "big pancake" which is definitely large enough to share or try one of their classic breakfasts or juicy burgers.
Black Coffee & Waffle Bar: A great breakfast spot for good coffee and decadent waffles. We enjoyed the open, industrial space and relaxed atmosphere. They offer a variety of board games great for hanging out on a cold morning and we loved that they had both sweet and savoury waffle options. We highly recommend the s'mores waffle for a decadent treat.
Sandy's Donuts: Nothing beats homemade donuts and Sandy's serve one of the best in town. We couldn't get enough of the classic maple bars and the colourful sprinkle filled variety were a favourite with both our children. Their coffee was equally strong and fragrant and there was always service with a smile.
Rhombus Guys: Located in downtown Fargo these Rhombus Guys was our go-to for giant delicious pizzas. Don't expect your typical pepperoni, although you can DIY your own toppings, but you'll find a variety of sauces and combinations that are sure to satisfy your cravings. Unique options included the Drunken Pig served with a vodka sauce, the Taco pizza, and Thai Chicken. We loved their award winning T-Rex filled with a variety of indulgent meats. Make sure to arrive hungry.
Sol Ave: This casual and trendy Korean inspired spot was a great for a quick lunch during our stay. As soon as we stepped in we were hit with tempting aromas and an enticing menu. Ingredients are fresh and everything is made to order. We highly recommend the crisp and juicy Double Fried Chicken Sandwich and the satisfying Midwest Pork Belly Bipbimbop served with an irresistible ssamjang sauce. They also had a kids menu which was healthy and delicious.
Prairie Kitchen: Part of 701 Eateries, Prairie Kitchen is a stylish dining spot perfect for date night or dining with a group of friends. We loved the Norwegian inspired dishes, use of local produce, and impressive cocktail list. The Smorgasbord is an ideal option for sharing with a bottle of wine and don't miss their juicy Swedish meatballs served with a mouthwatering creamy sauce. They also had a varied kids menu and inviting bar upstairs with live music.
Rosewild: A must eat spot for the foodie visitor. Located in the luxurious Jasper Hotel we loved the stylish setting, mouthwatering locally sourced menu, and sleek bar area. Don't miss their addictive Norwegian Dumplings "Klubb", fresh seafood, juicy steaks, and homemade ice cream. This is perfect for an evening to remember. Check out their website happy hour deals and live music evenings.