LAMB MANTI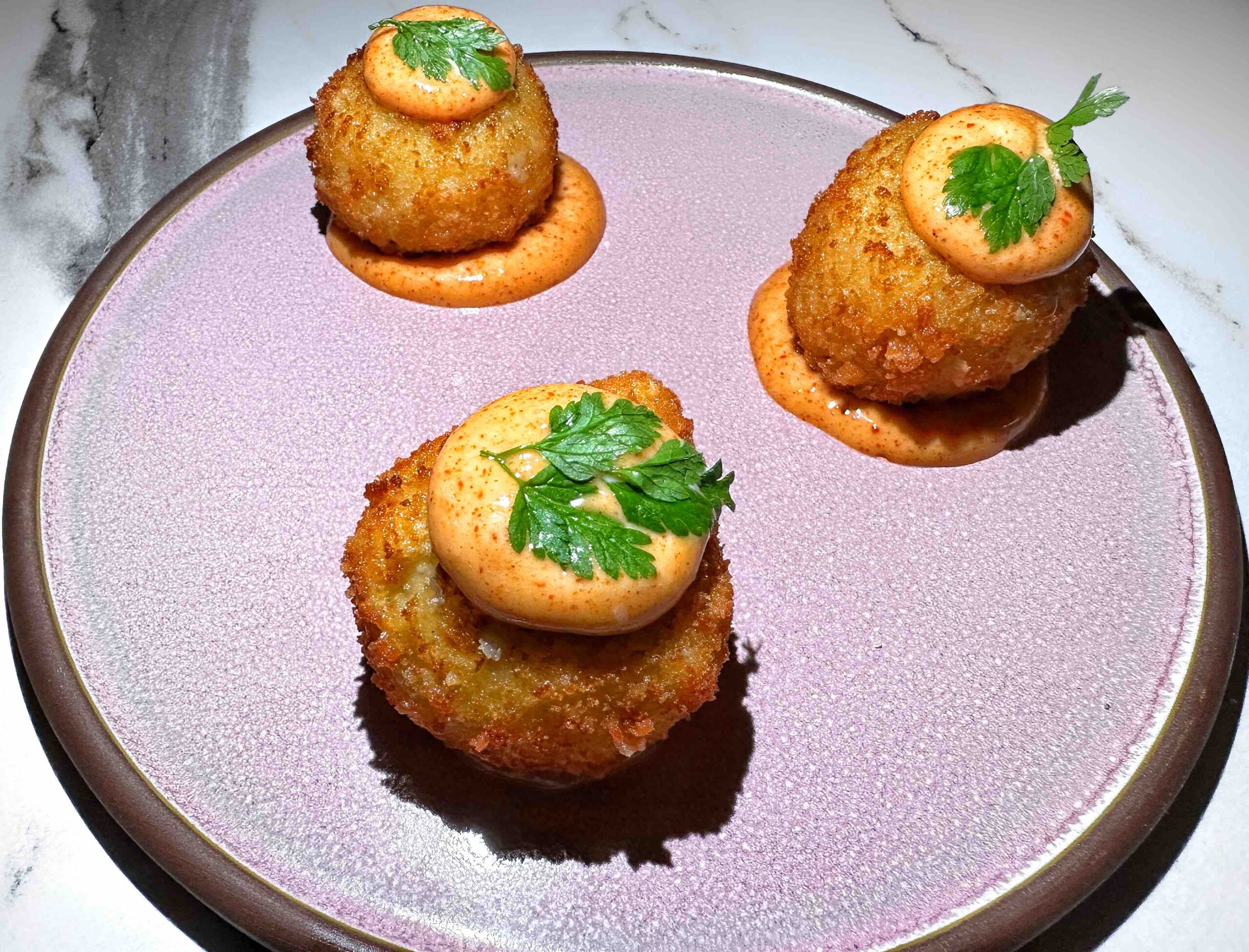 MANCHEGO & CAULIFLOWER CROQUETTES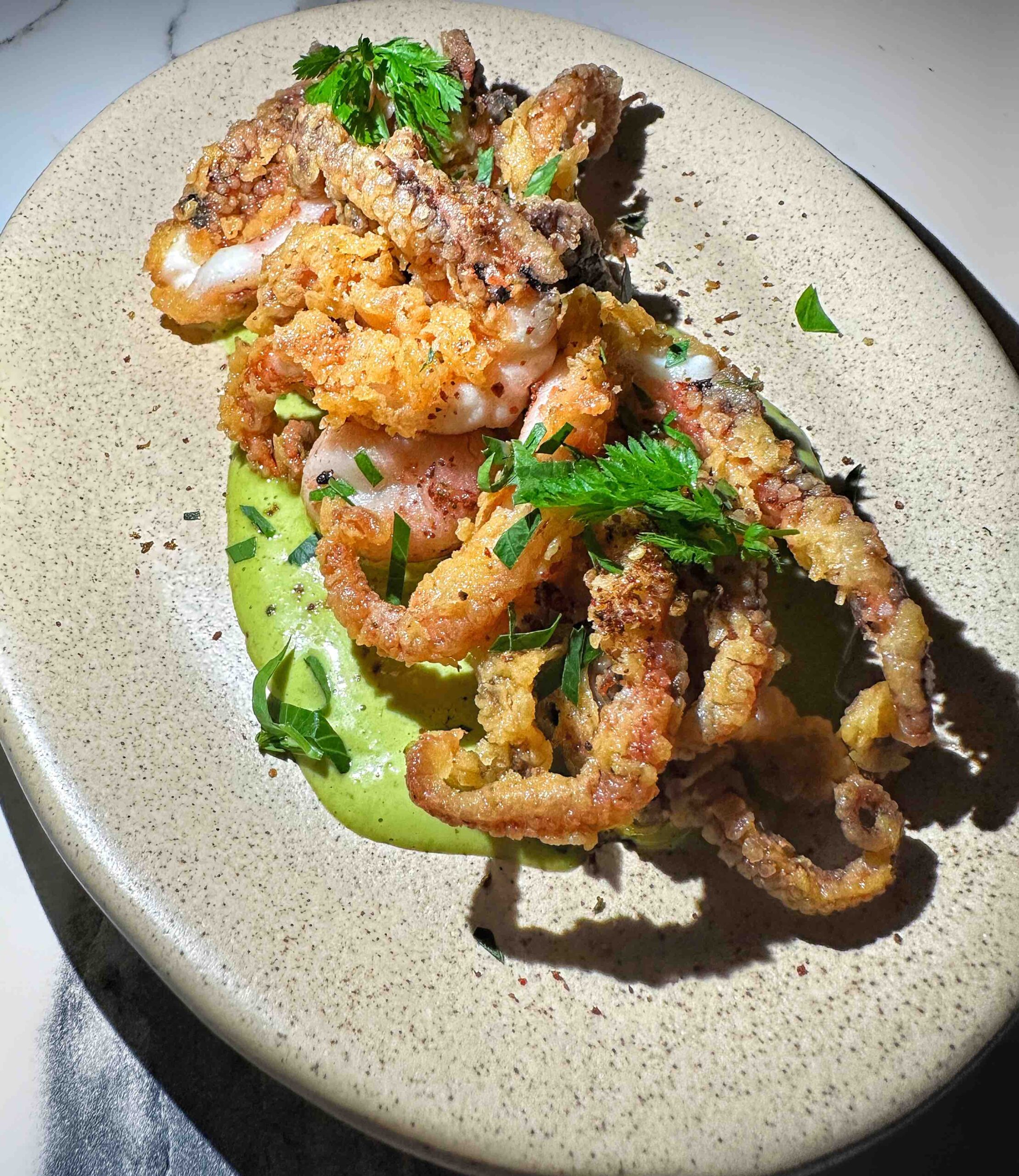 CRISPY BABY OCTOPUS
chickpea dusted, za'atar, harissa verde, aioli, sesame seeds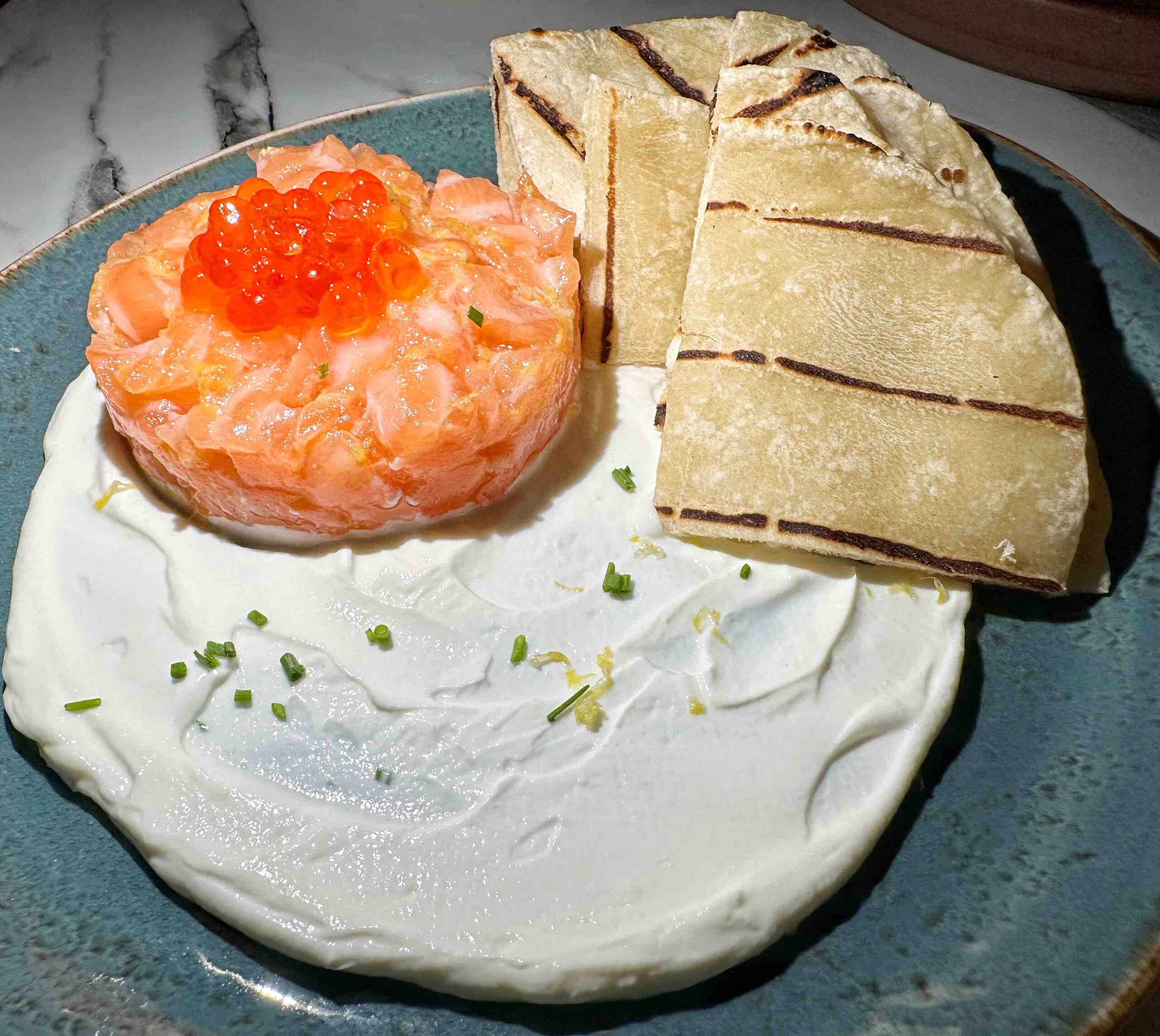 SALMON TARTARE
labneh, lemon, housemade flatbread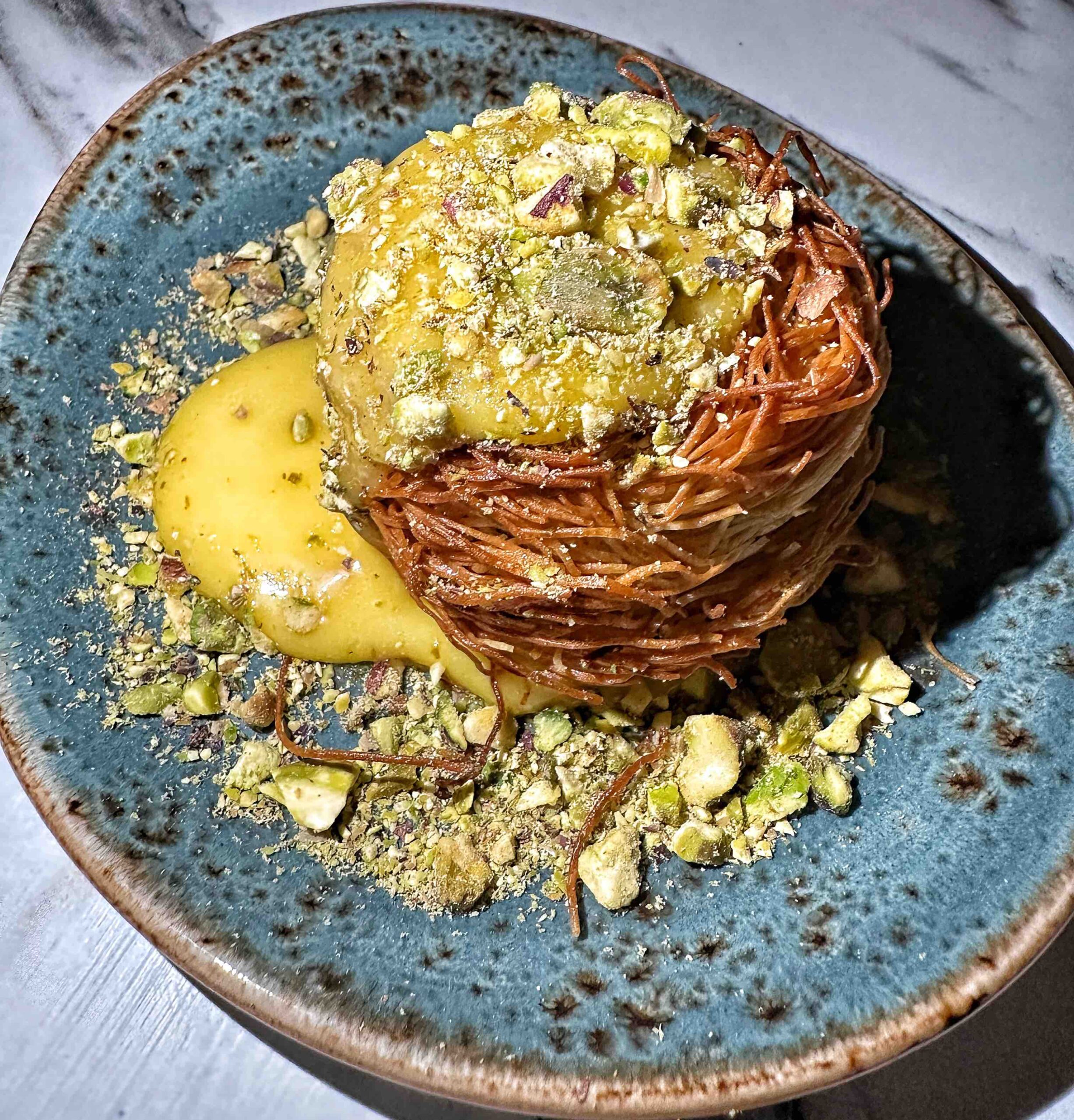 LAMB BAKLAVA
kataifi, braised lamb shank, burnt honey saffron aioli, pistachio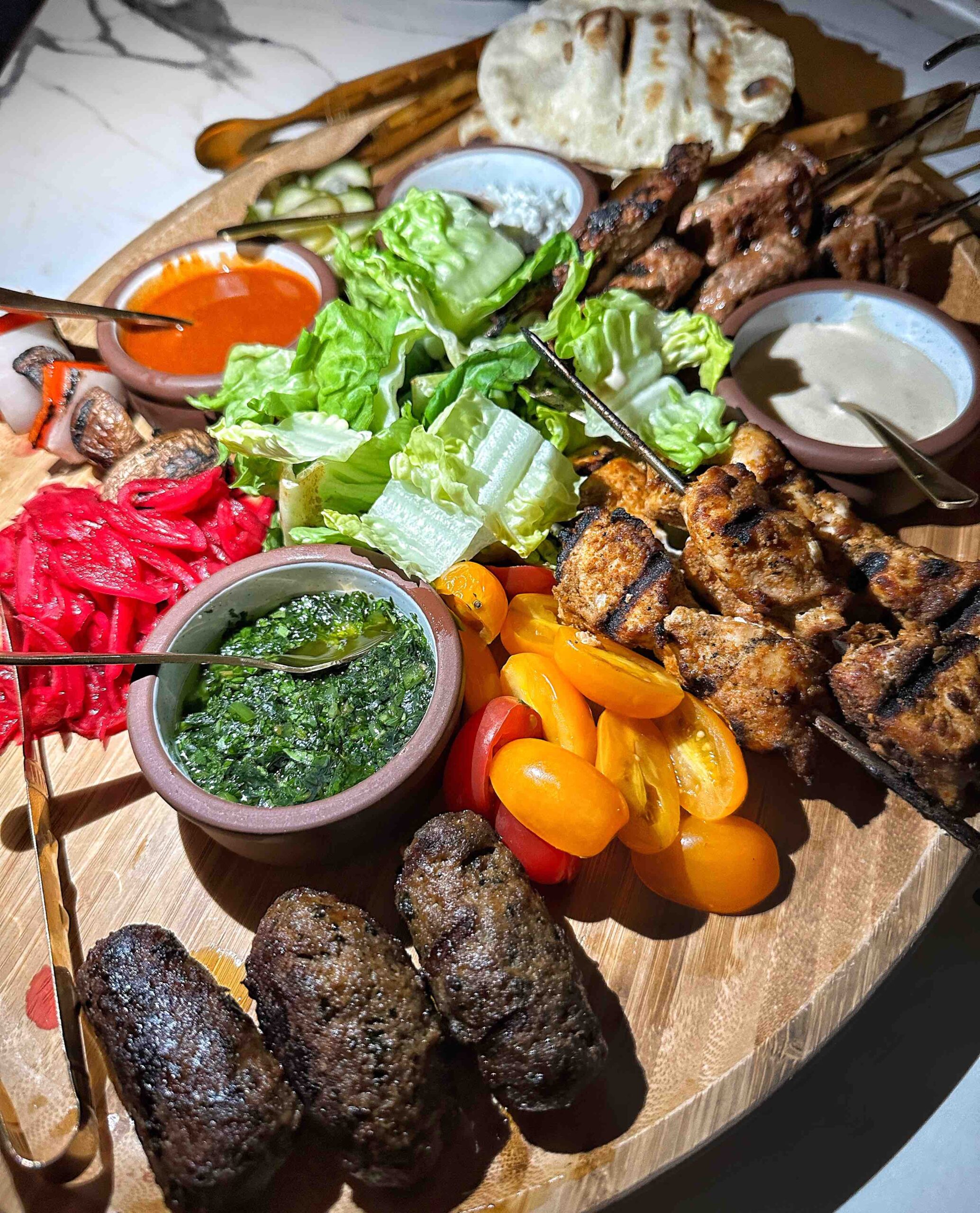 "SHAWARMA" PLATTER
beef, chicken, lamb kofta, housemade flatbread, chimichurri, tzatziki, tahini, red finger chili sauce, pickled onion, cherry tomato, pickles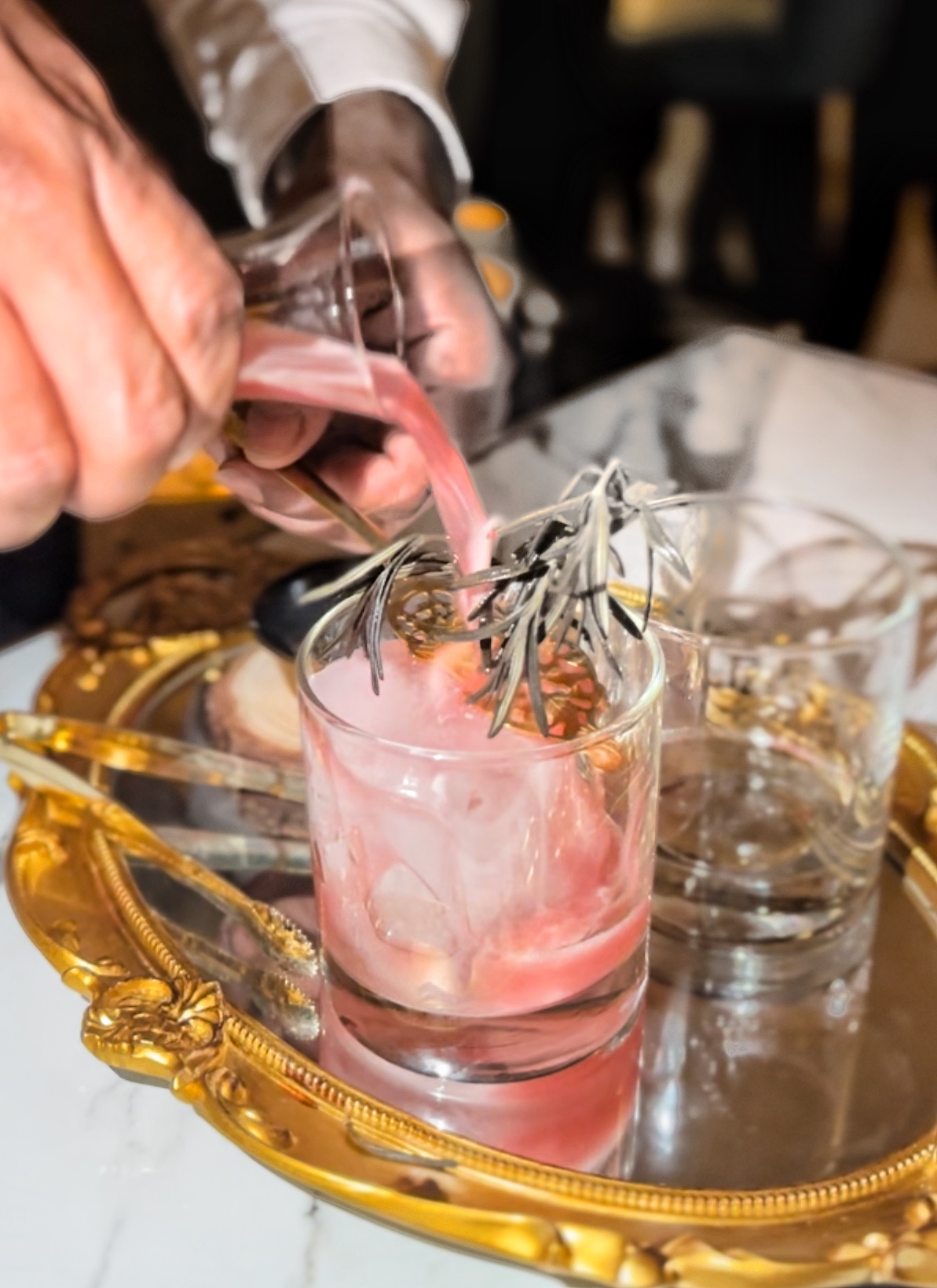 BORED IN BUCKINGHAM COCKTAIL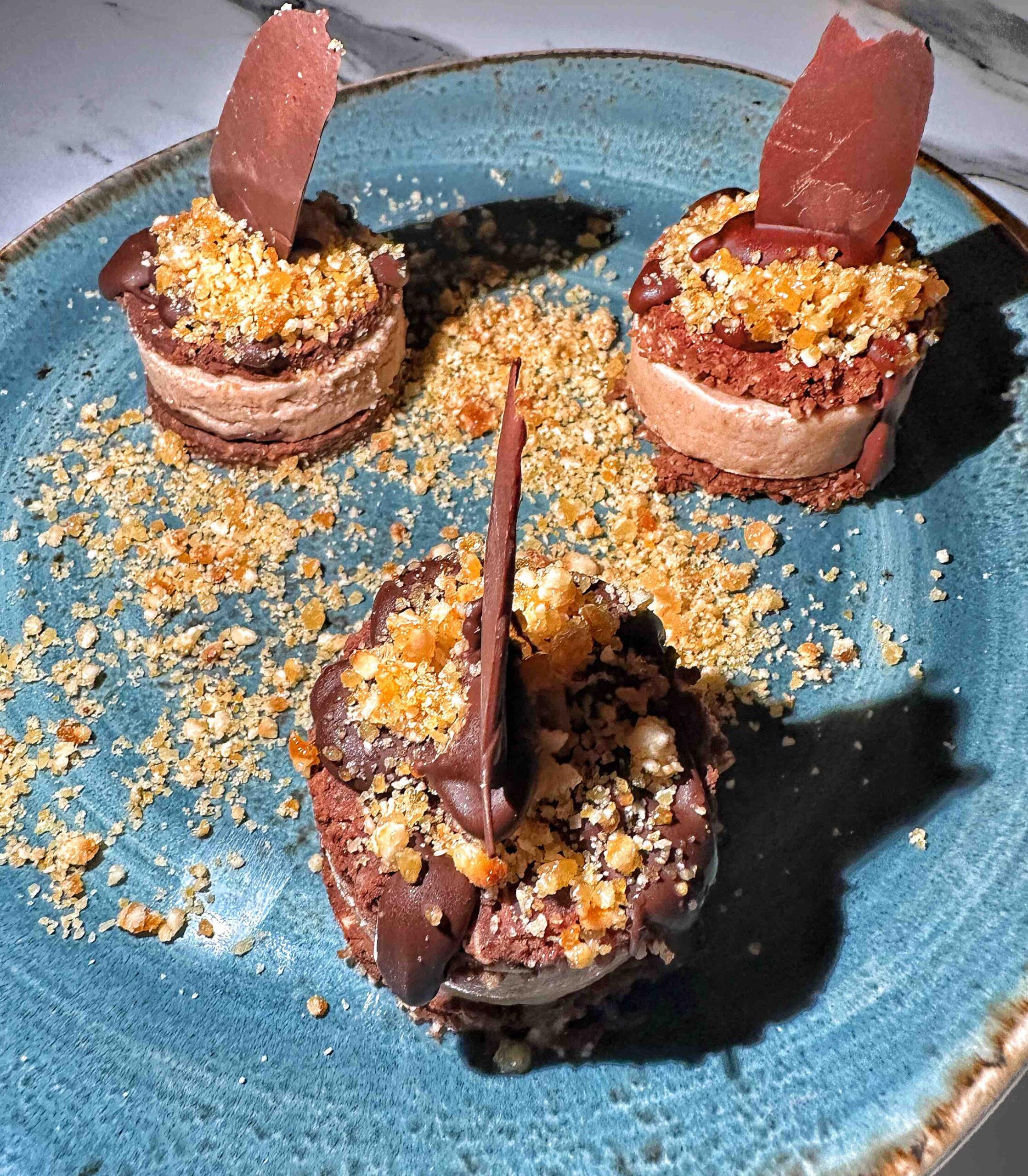 Hazelnut Chocolate Ice Cream Sandwiches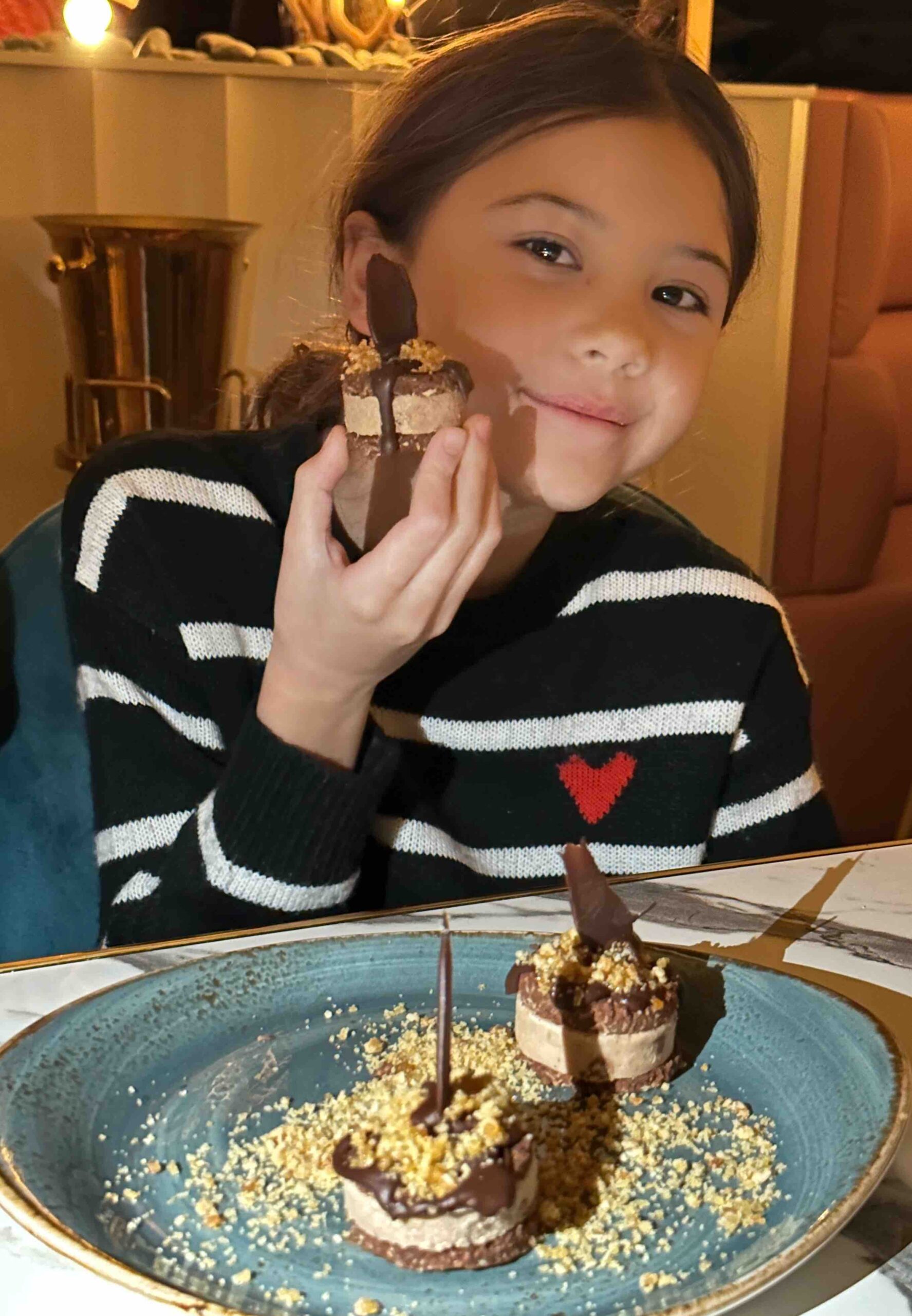 REYNA brings mouthwatering Mediterranean tapas and tantalising cocktails to the NY dining scene. The stylish and intimate space features a long and alluring bar, cozy tables ideal for date night, and a buzzing and ambient vibe sure to entice the discerning diner. We loved the surprising and delectable menu perfect for sampling, tasting, and sharing. Our meal started with a few of their creative cocktails which were served with style and flair. Brought to the table on a mirrored platter the cocktails were fragrant and full of delicate flavours and aromas.
We loved the variety of tapas and couldn't resist starting with the creamy Manchego and Cauliflower Croquettes served with Spanish aioli, the addictive and juicy Lamb Manti with tomato, garlic and yogurt, and the crisp and delicate Chickpea Dusted Baby Octopus with za'atar, harissa verde, aioli and sesame seeds. The decadent Salmon Tartare was a huge highlight and we highly recommend the unique and fragrant Lamb Baklava using braised lamb shank, burnt honey saffron aioli and pistachio.
As a group of four the Shawarma Platter was perfect for sharing and everything was grilled and marinated to perfection.  Make sure to save room for dessert and delve into a few pieces of their rich and satisfying Hazelnut Chocolate Ice Cream Sandwiches. The friendly staff were extremely informative about the menu and ensured we had an enjoyable experience. A great spot for foodies and perfect for a group of friends on an NYC night out.
11 E 13th St, New York, NY 10003
(917) 259-1300