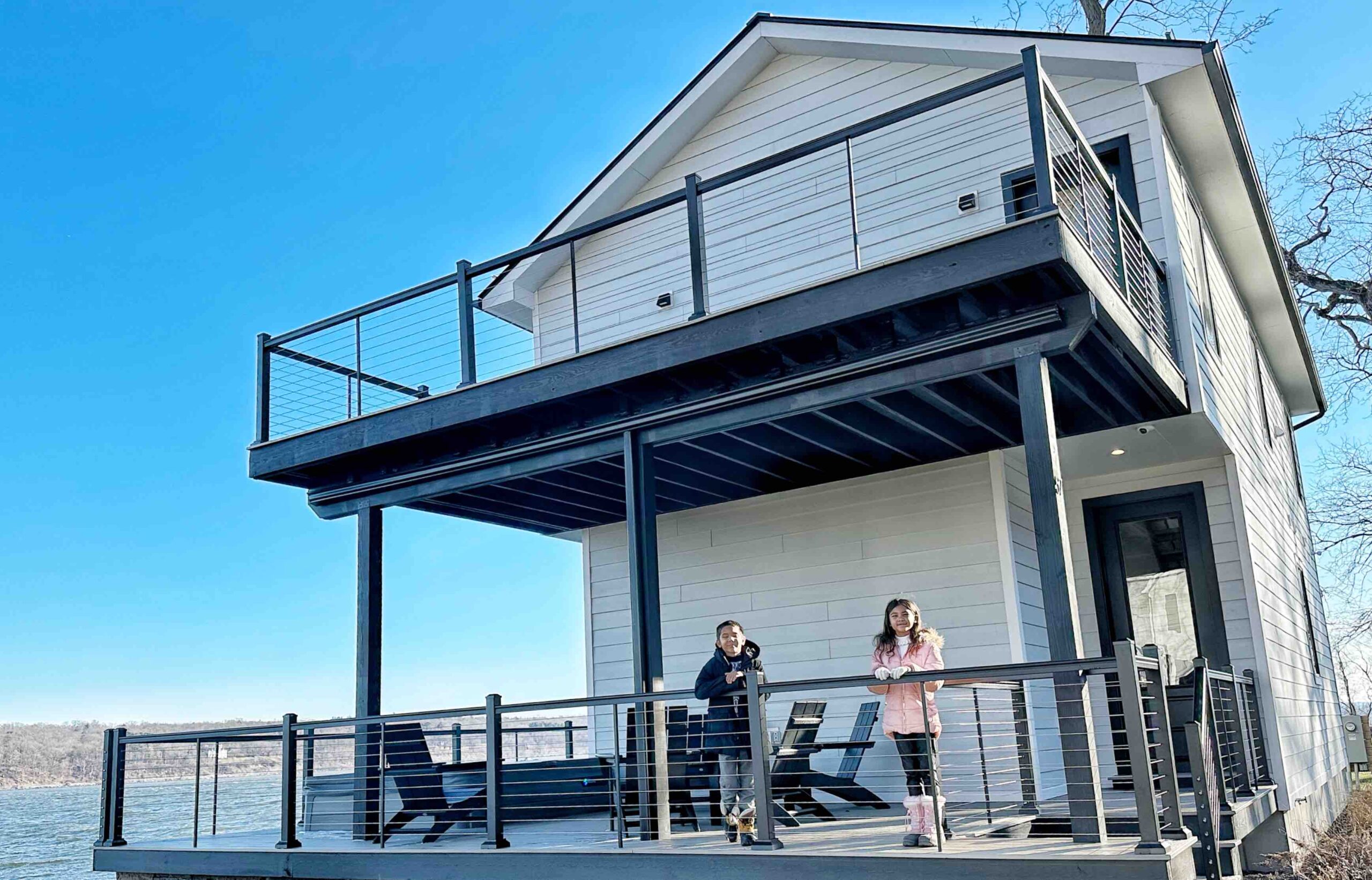 River Road House by Woodstock Way Hotel
Dining area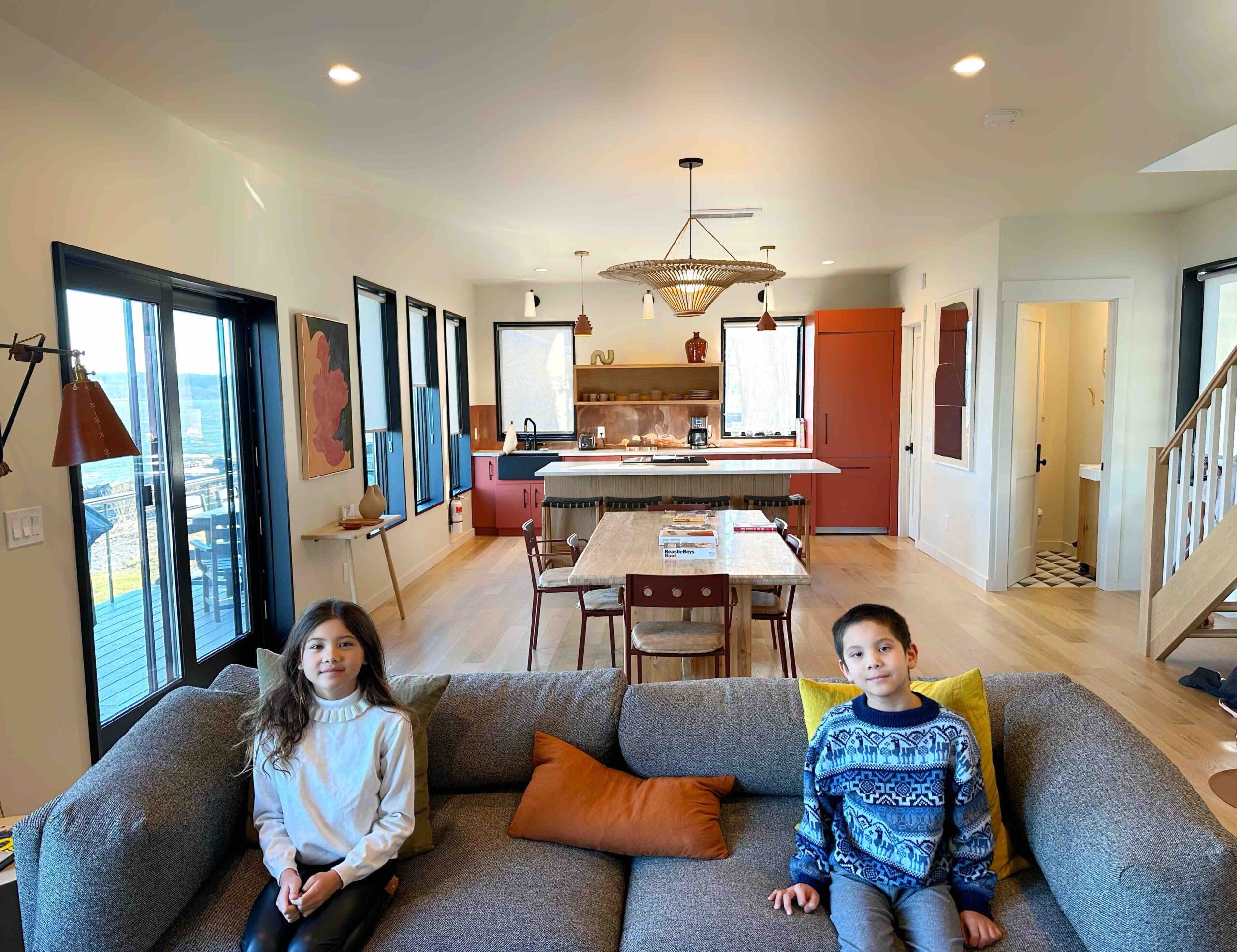 Open-plan living space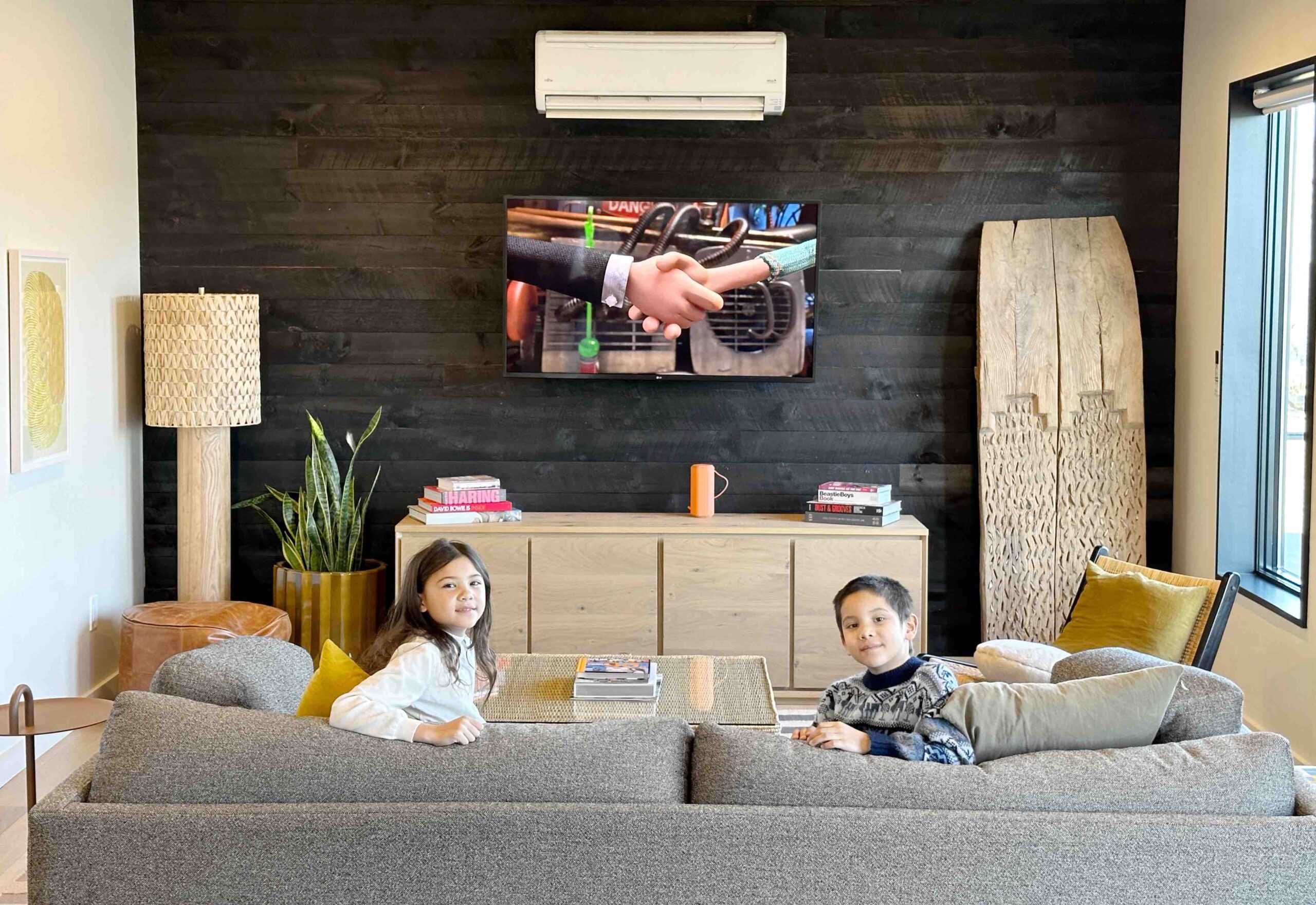 Lounge area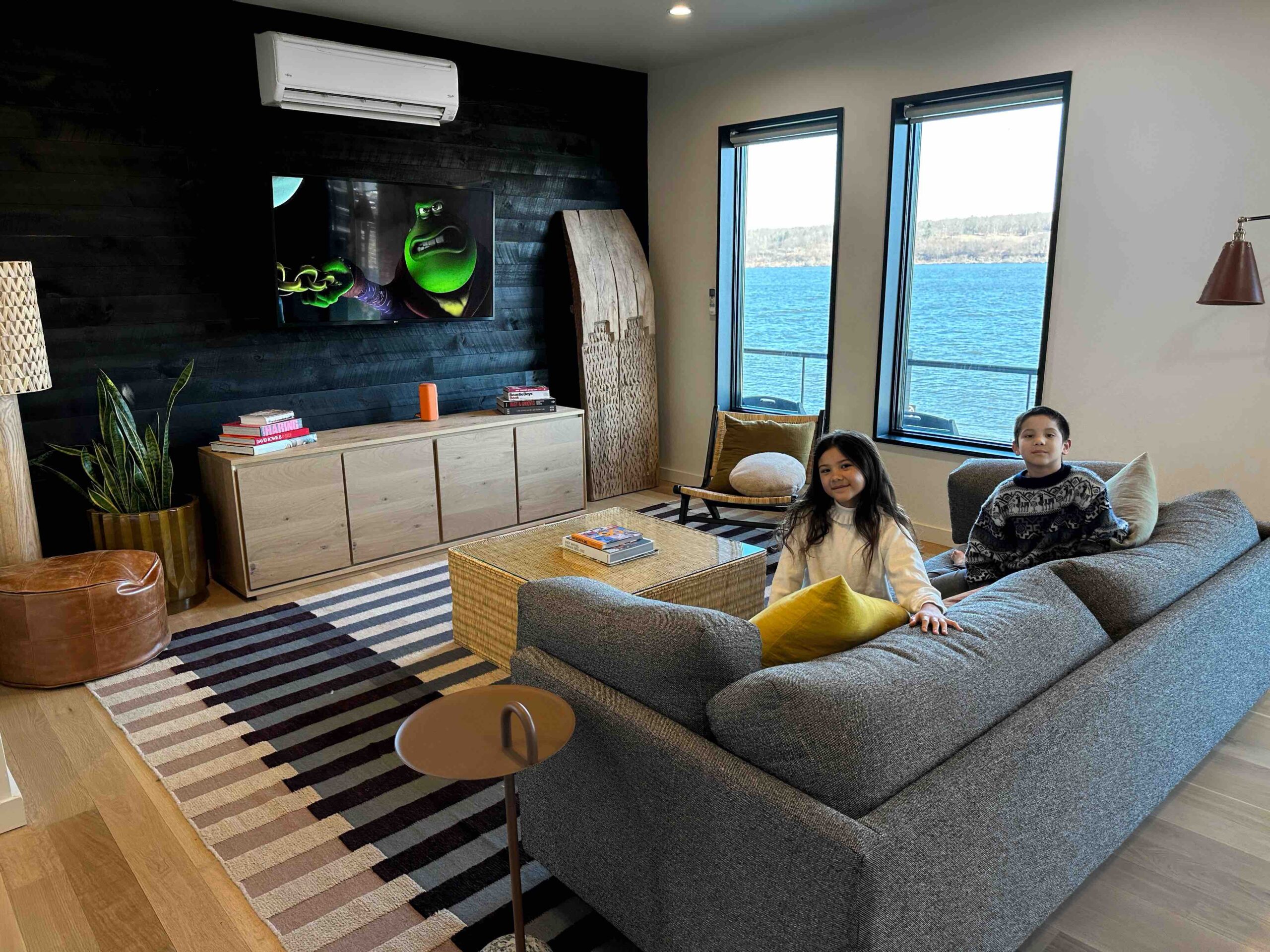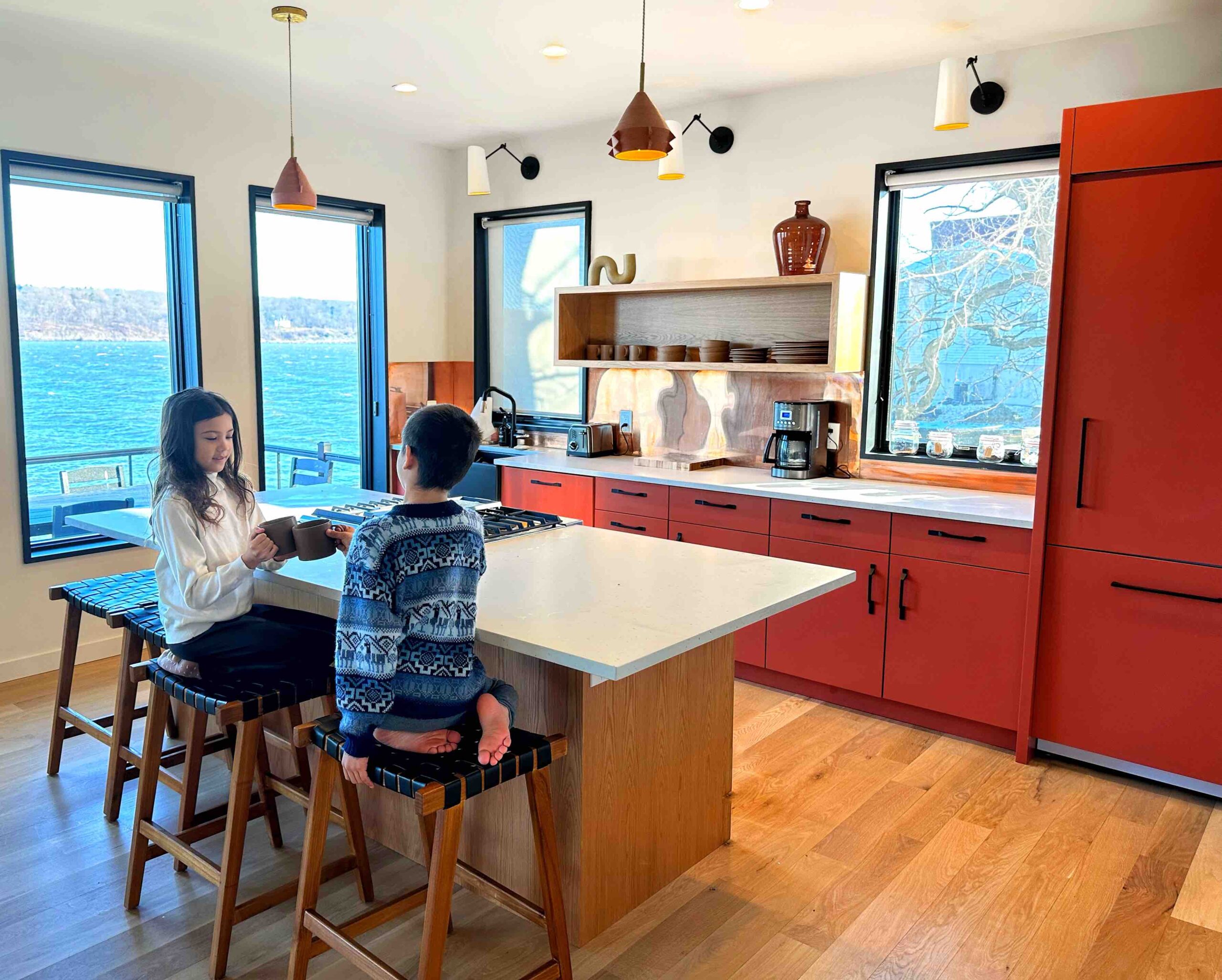 Chef's Kitchen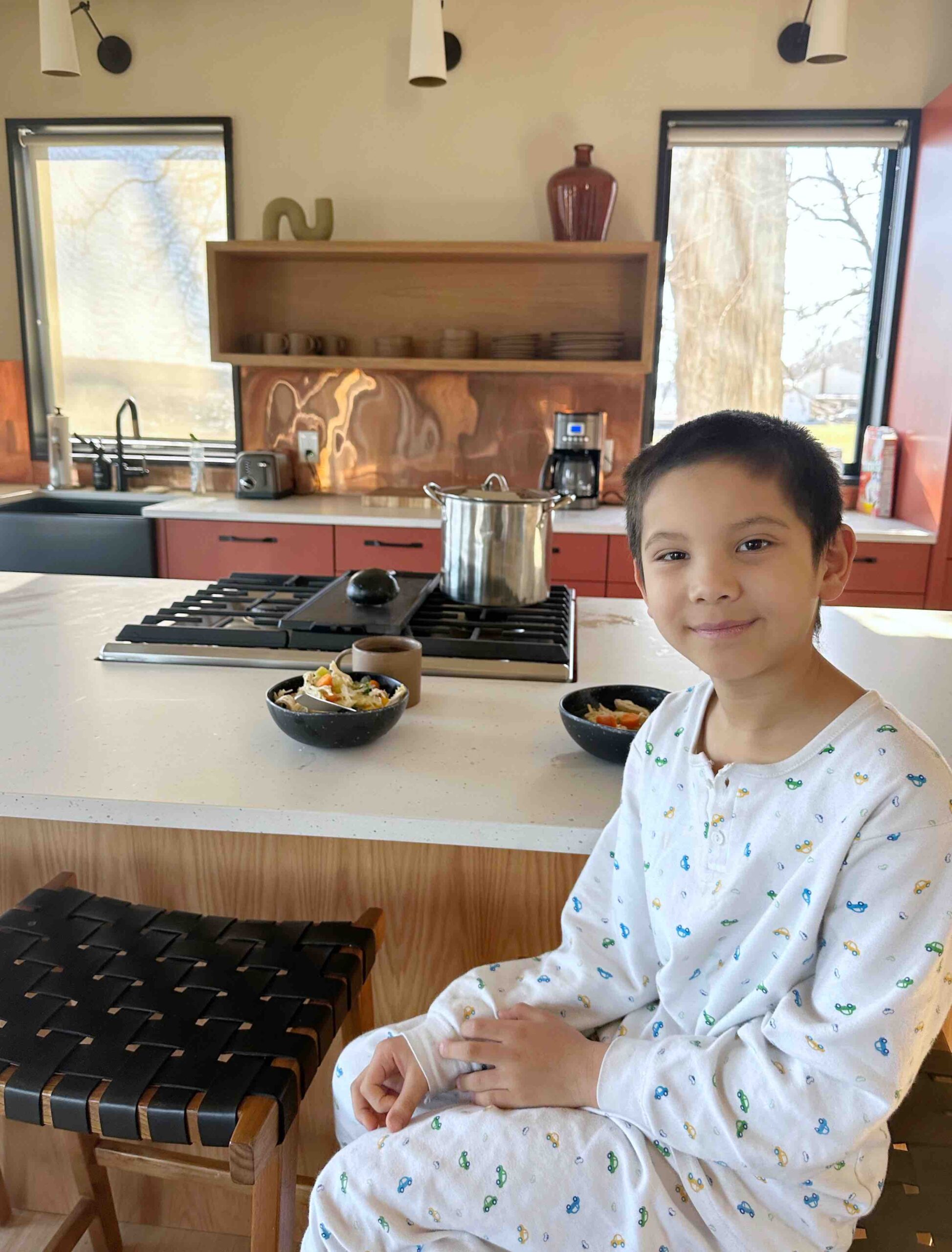 Breakfast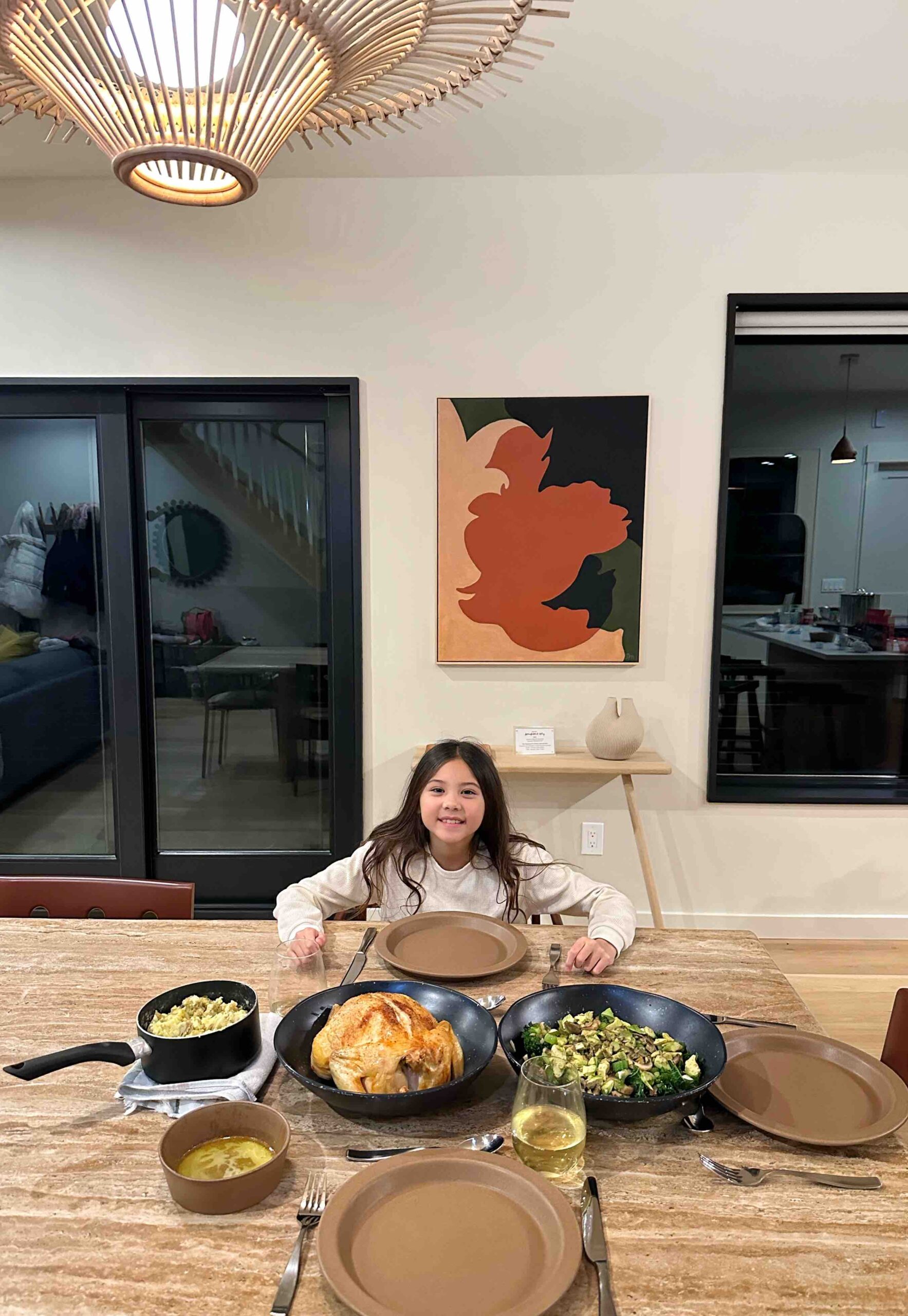 Dinner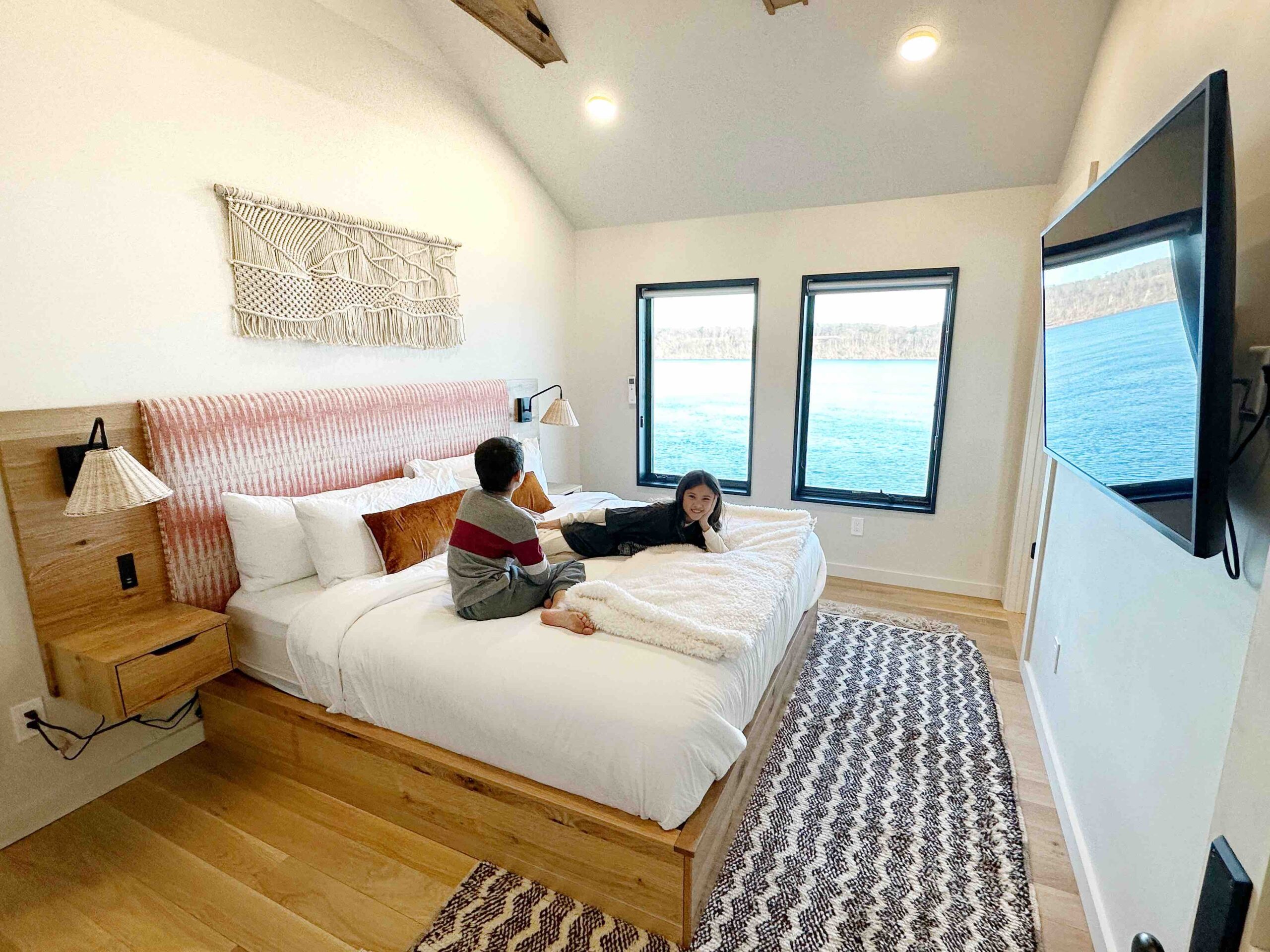 Bedroom 1 of 3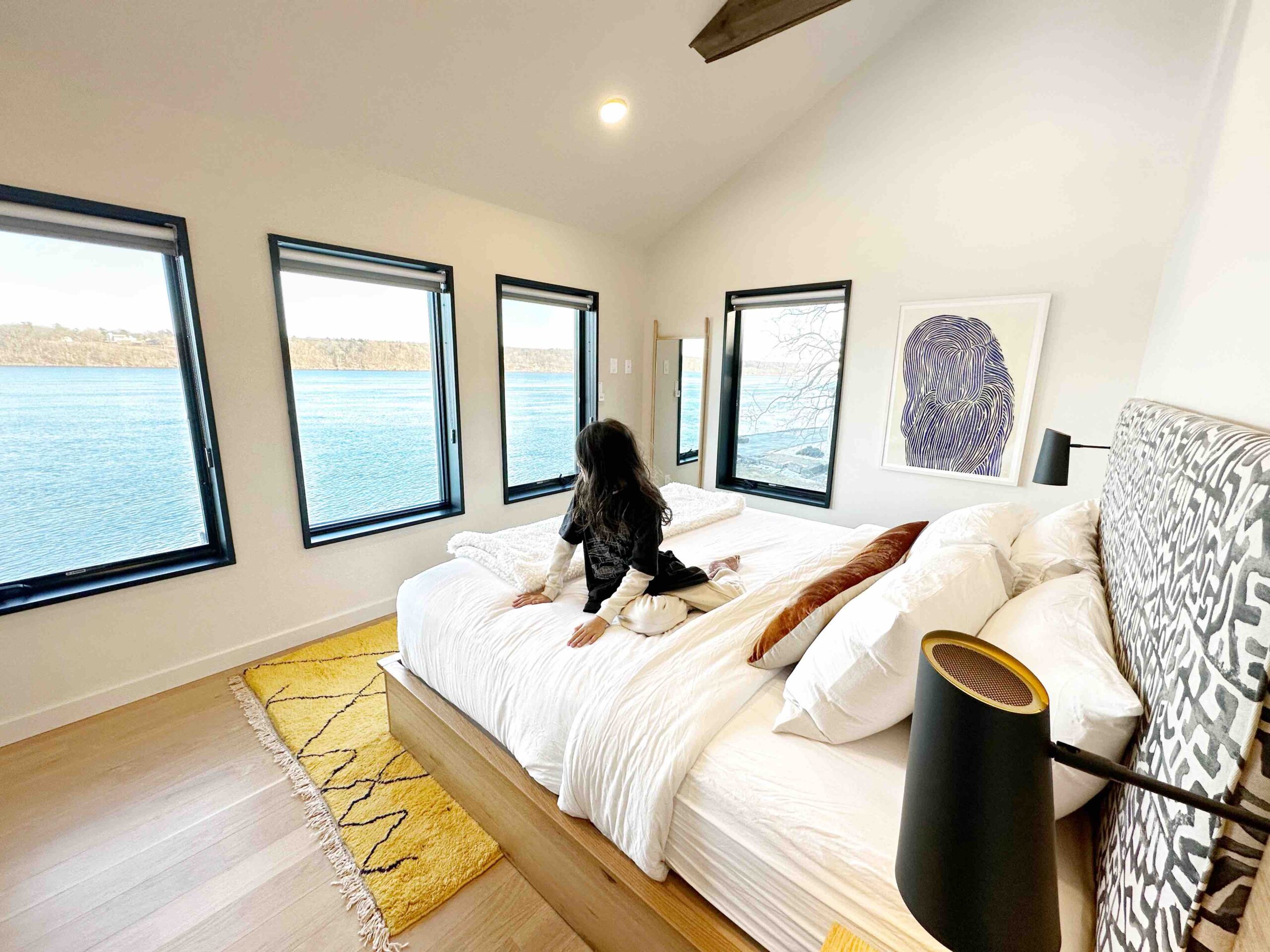 Bedroom 2 of 3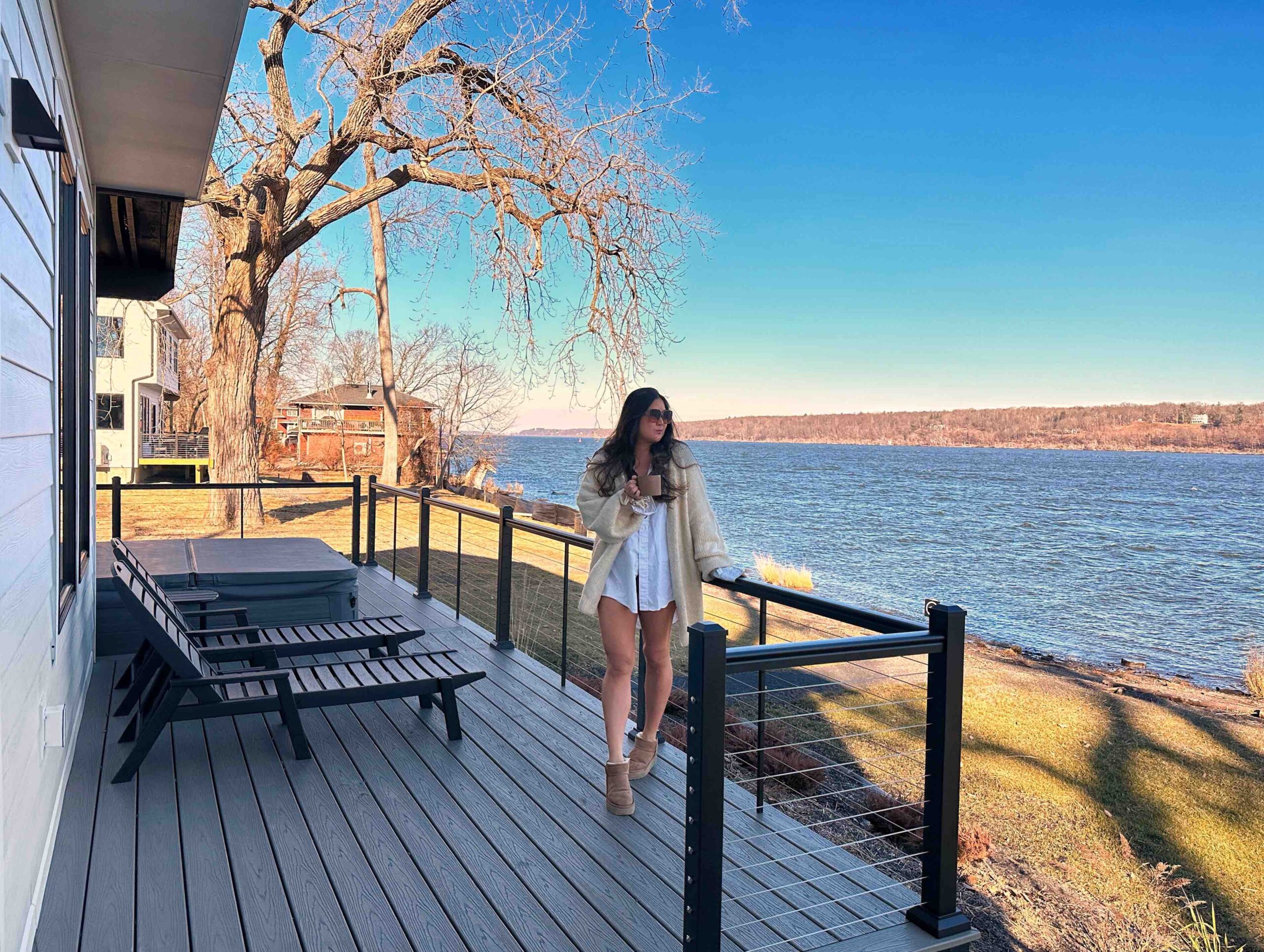 Outdoor Terrace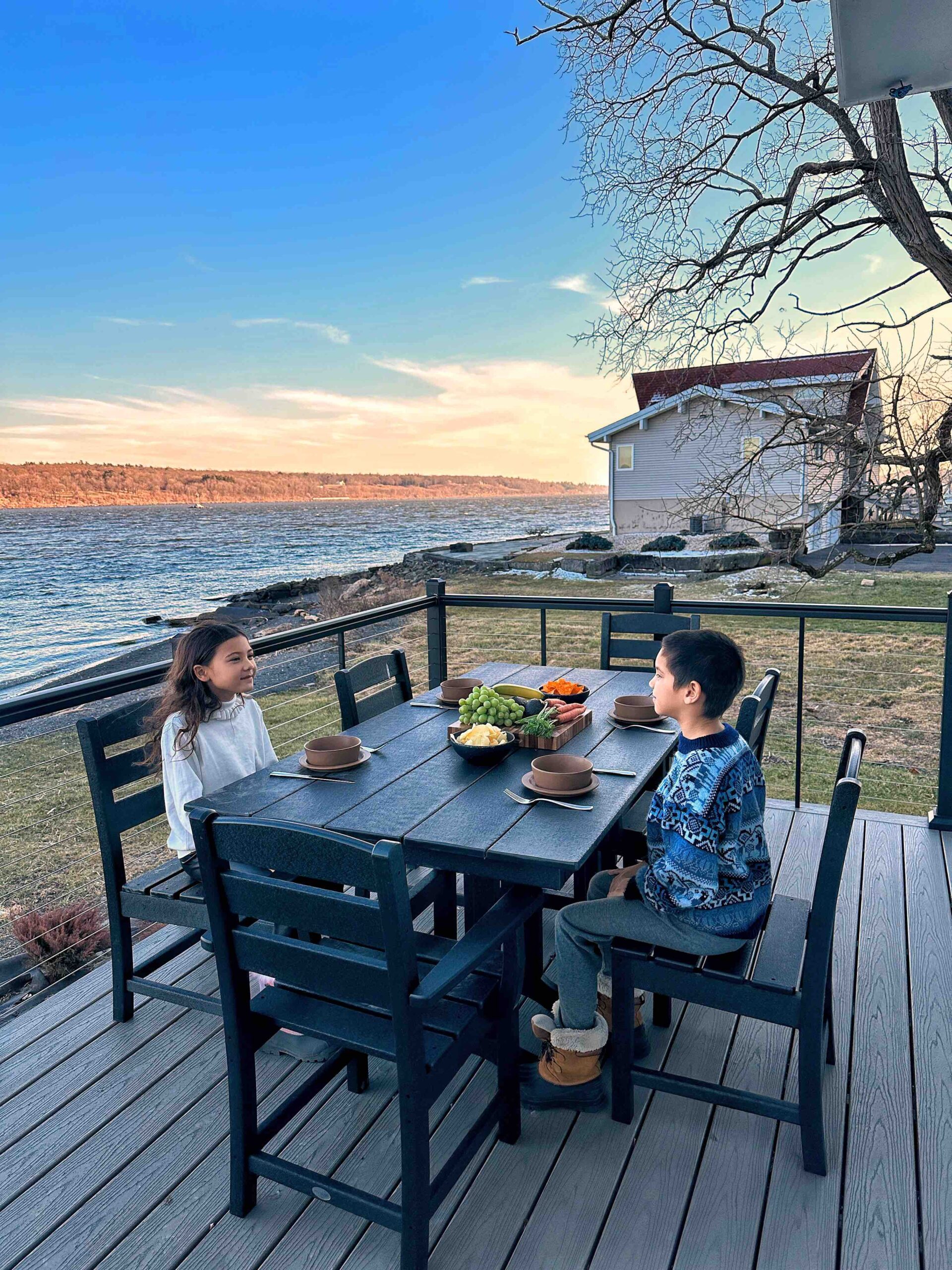 Outdoor Dining Table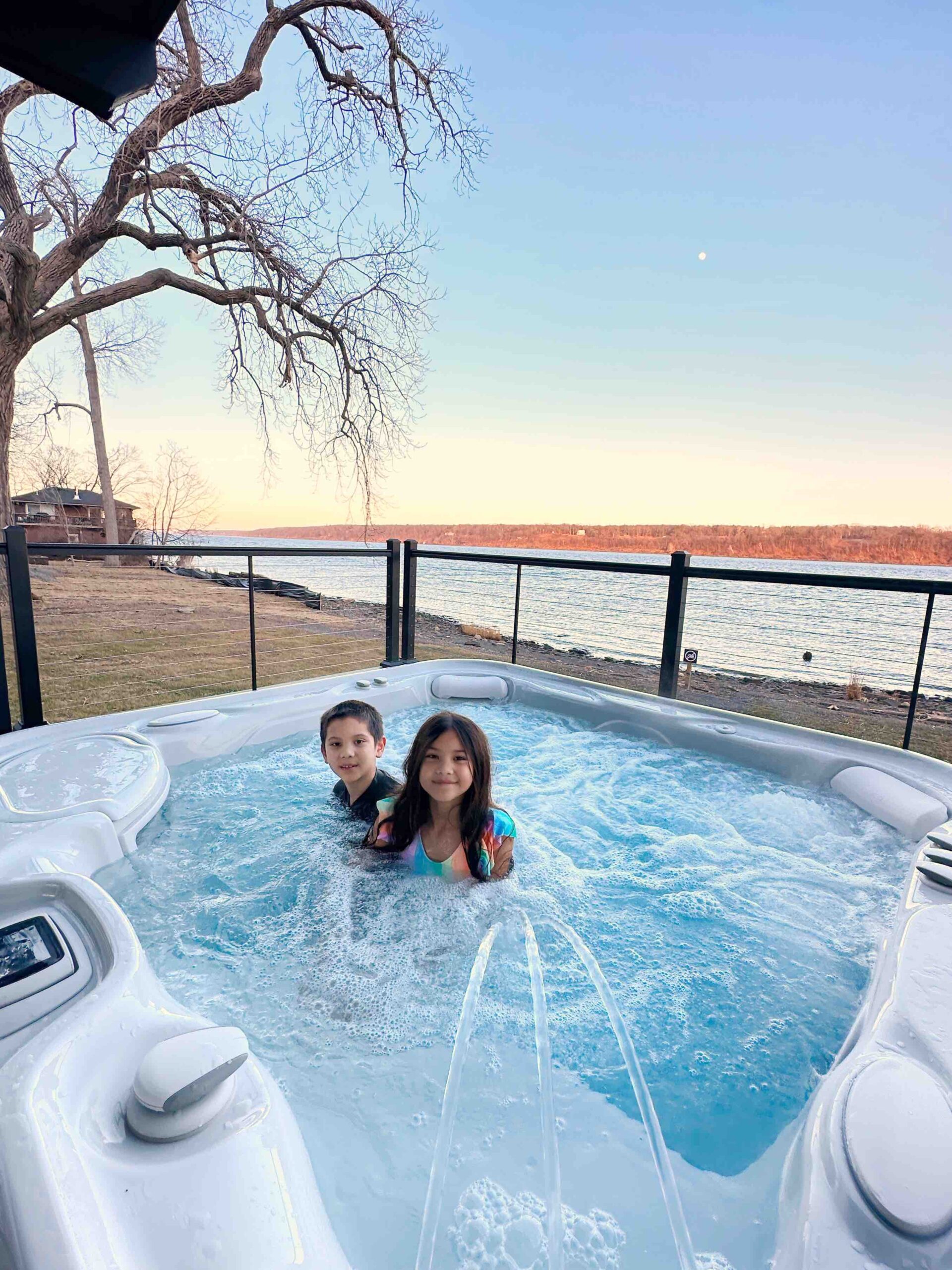 Private Hot Tub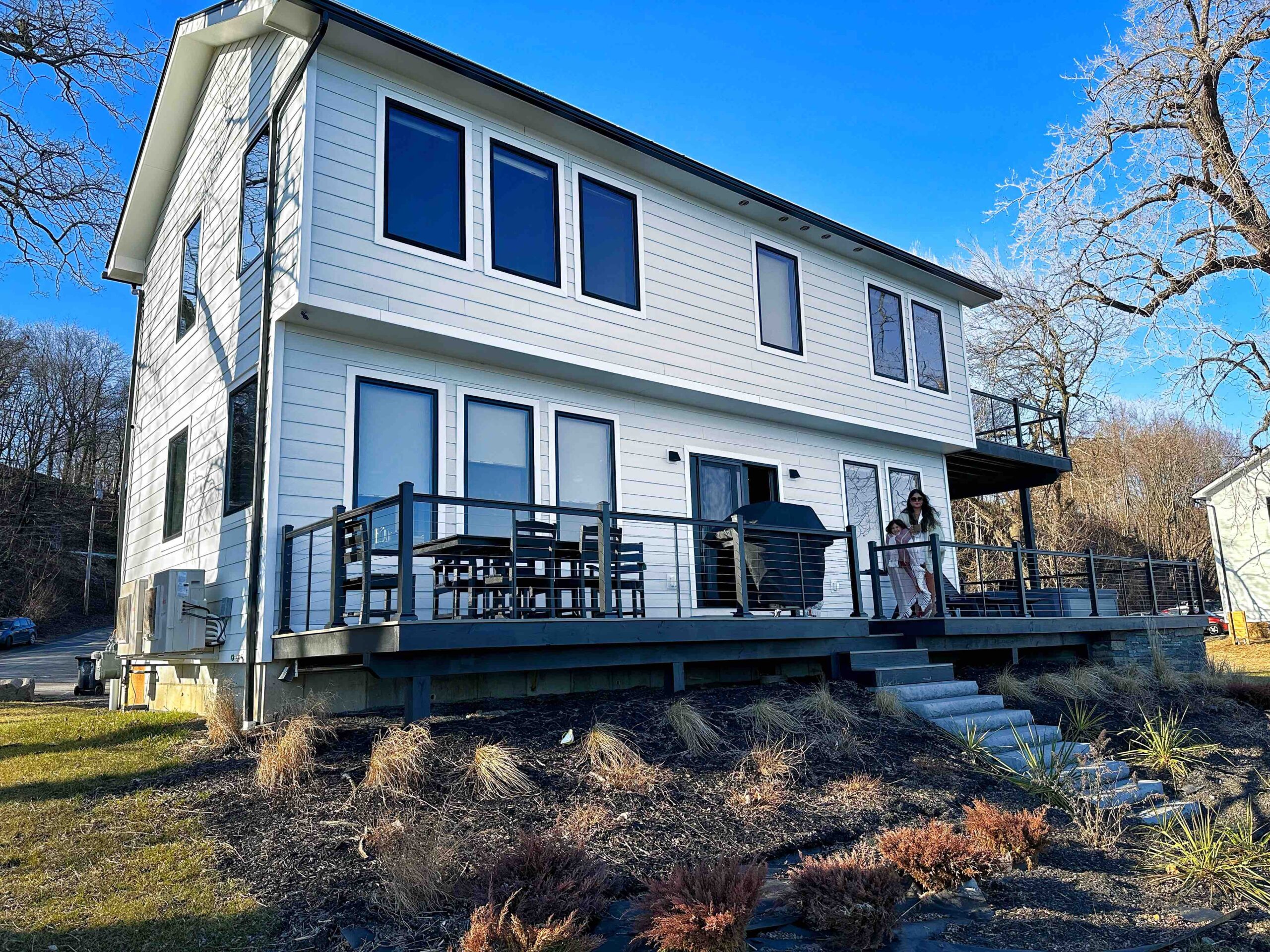 River Road House, located on the Hudson River in picturesque Saugerties, is the perfect idyllic and relaxing getaway for family and friends. The sprawling house is newly renovated and boasts light, minimal design, beautiful high ceilings, detailed stylish accents, and high quality fixtures and amenities. We loved the open lounge and dining room where you could relax and unwind or host an intimate dinner party. The kitchen is fit for a chef with all you would need to create a gourmet meal.
Upstairs there are three bedrooms and bathrooms and spectacular river views from the large and alluring windows. We loved the decadent bath and sumptuous beds ensuring we all had a comfortable and restful stay. There's no shortage of outdoor space at River Road House with an expansive wraparound terrace complete with a hot tub, barbecue, and outdoor dining area.
Perfectly paved steps lead right out onto a private grassing area and the beautiful river. We also loved having an upstairs deck and watching sunsets from our porch each evening. The stunning home is located just a few minutes from the heart of Saugerties and a 20 minute drive to the heart of Woodstock. The house is part of the Woodstock Way Hotel collection ensuring you get all the service and boutique hotel benefits that come with staying with their brand. We loved exploring the local area which included plenty of parks, cute shops, and delicious eateries suitable for the whole family. Whether you're looking for a romantic getaway, weekend with friends, or family trip we highly recommend River Road House and for a luxurious stay to remember.
(845) 684-5911