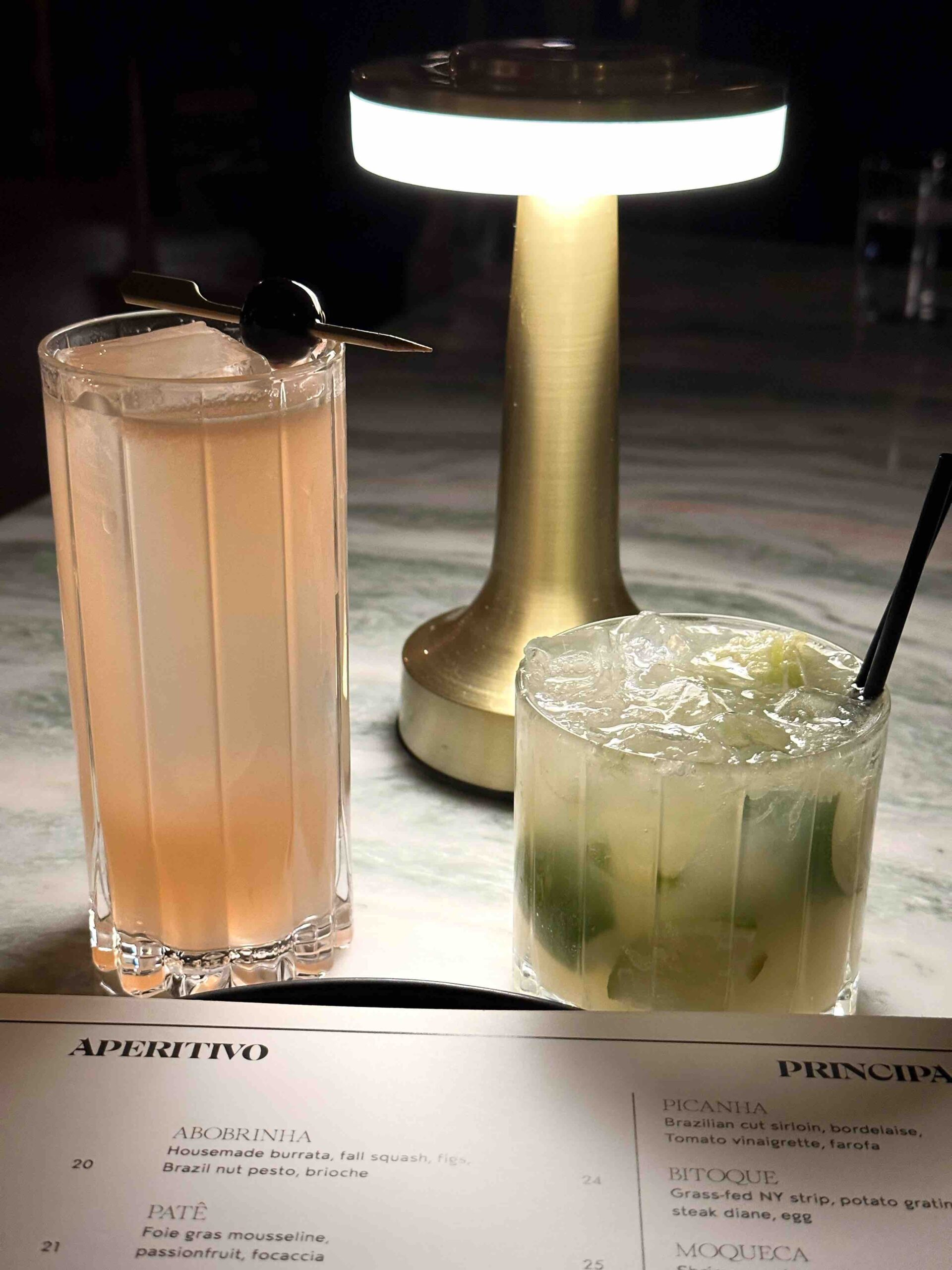 Signature Cocktails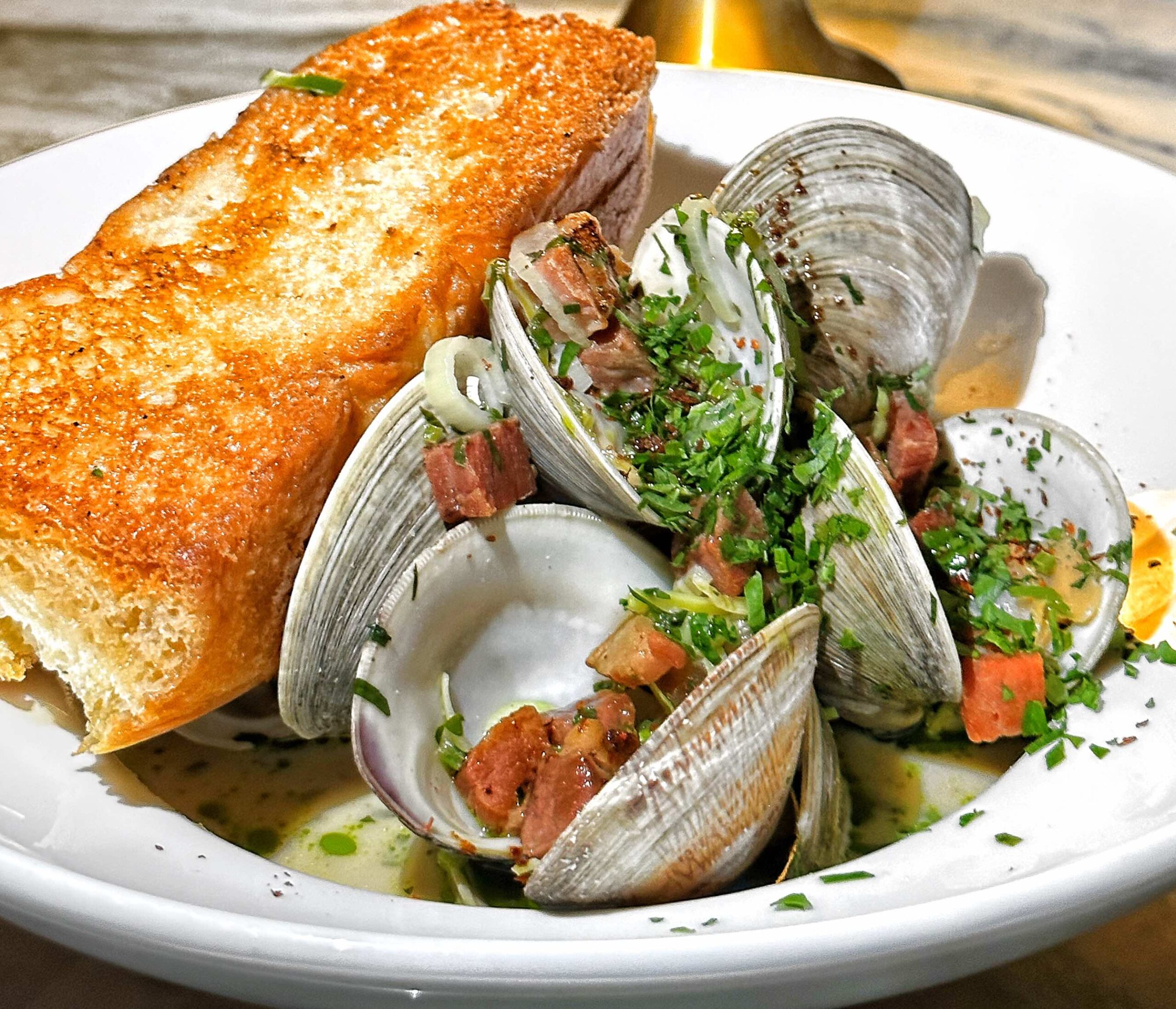 AMÊIJOAS
Little neck clams, leeks, pancetta, garlic broth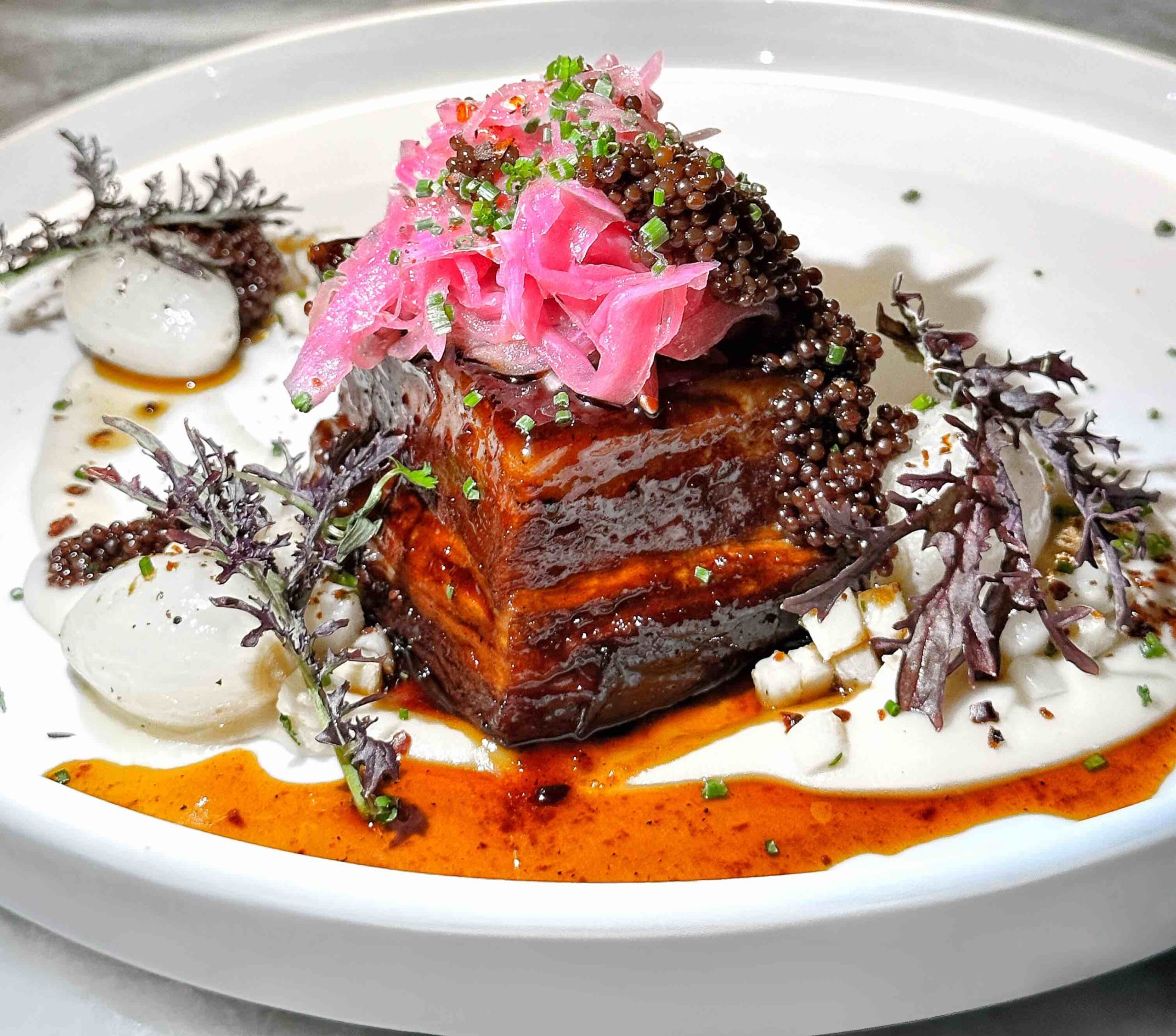 BARRIGA DE PORCO
Pork belly, celeriac, pickled red onion, jus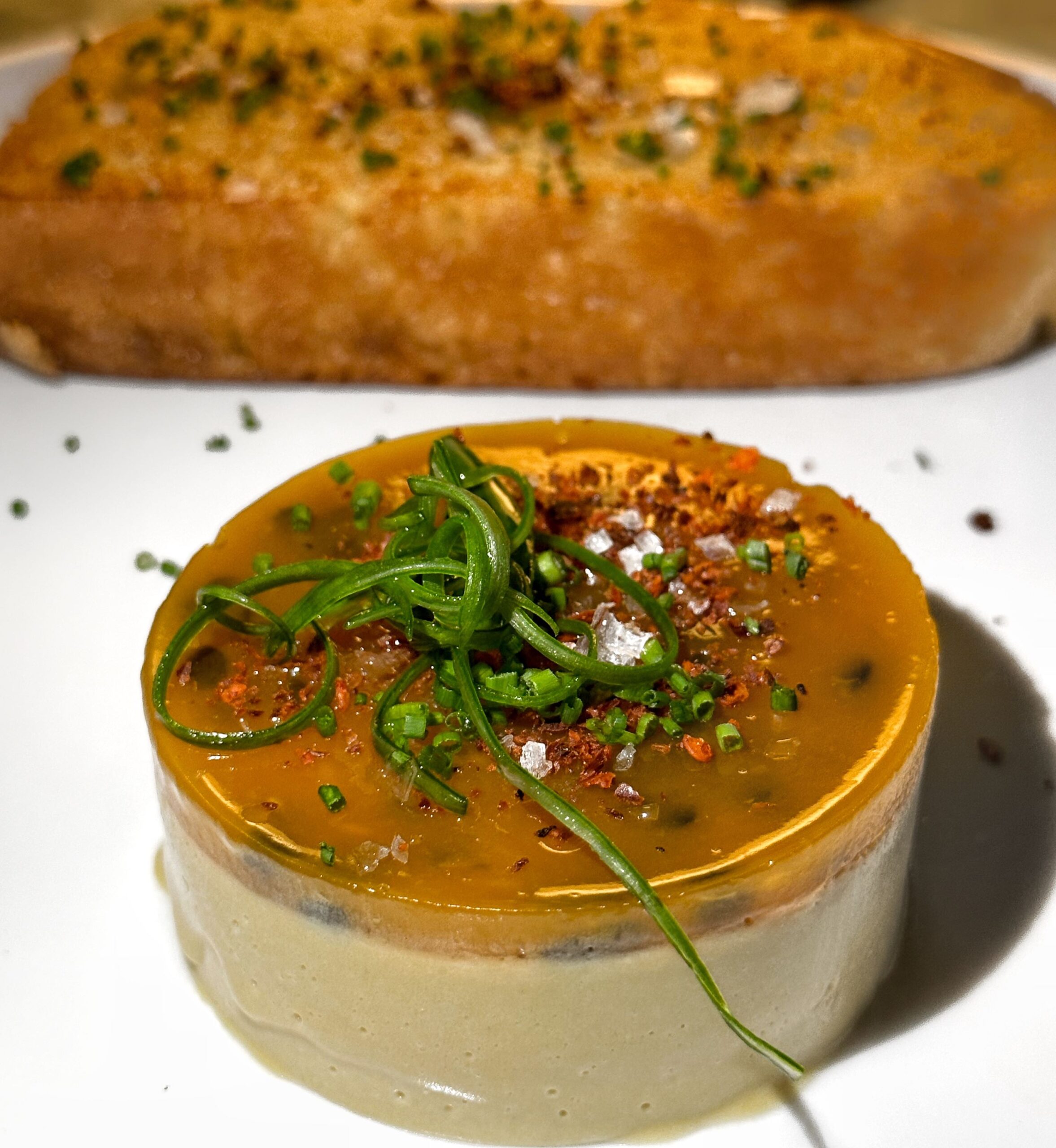 PATÊ
Foie gras mousseline, passionfruit, focaccia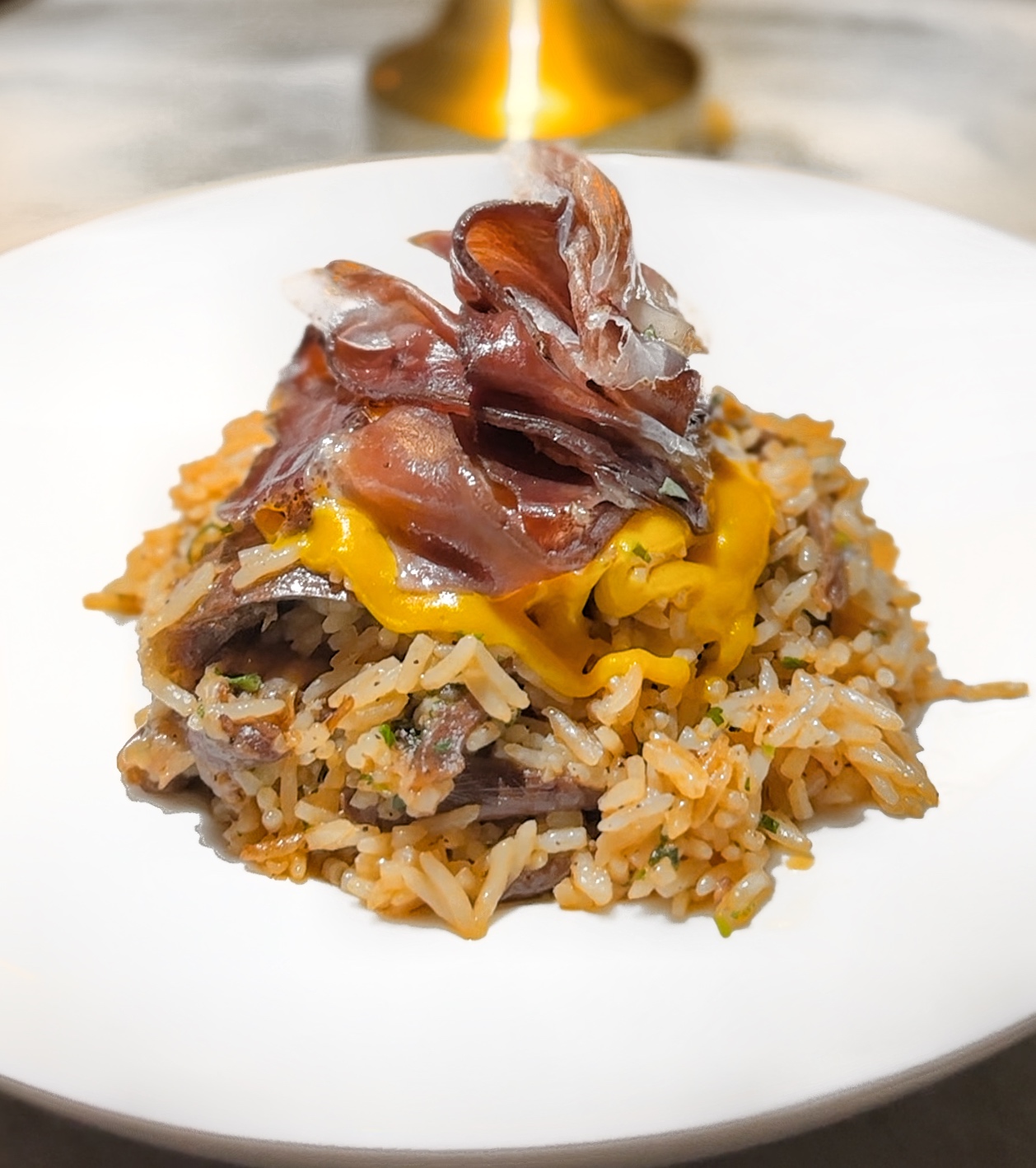 ARROZ DE PATO
Crescent duck rice, sausage, orange, jus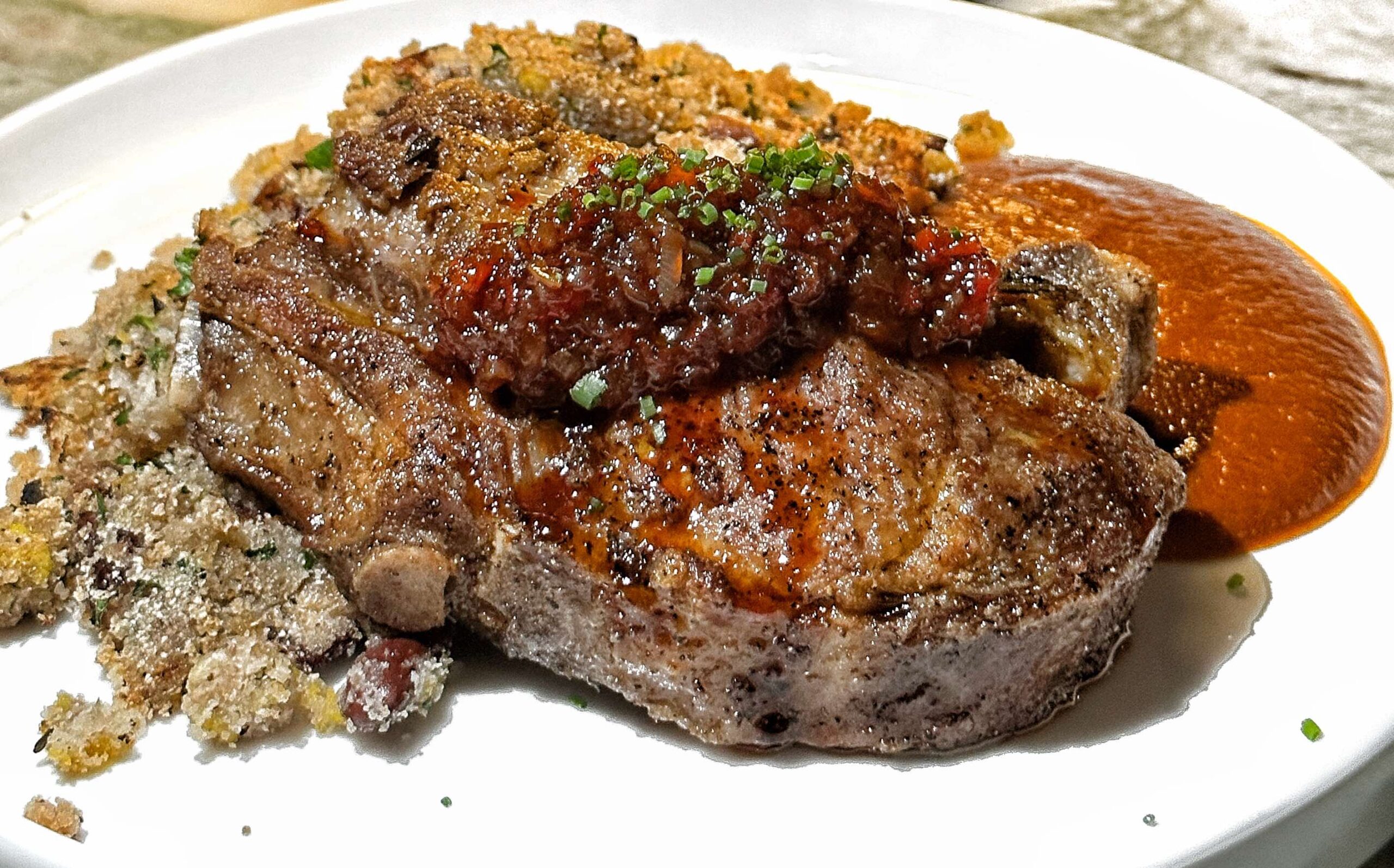 PORCO
Country rib chop, feijāo tropeiro cacau mole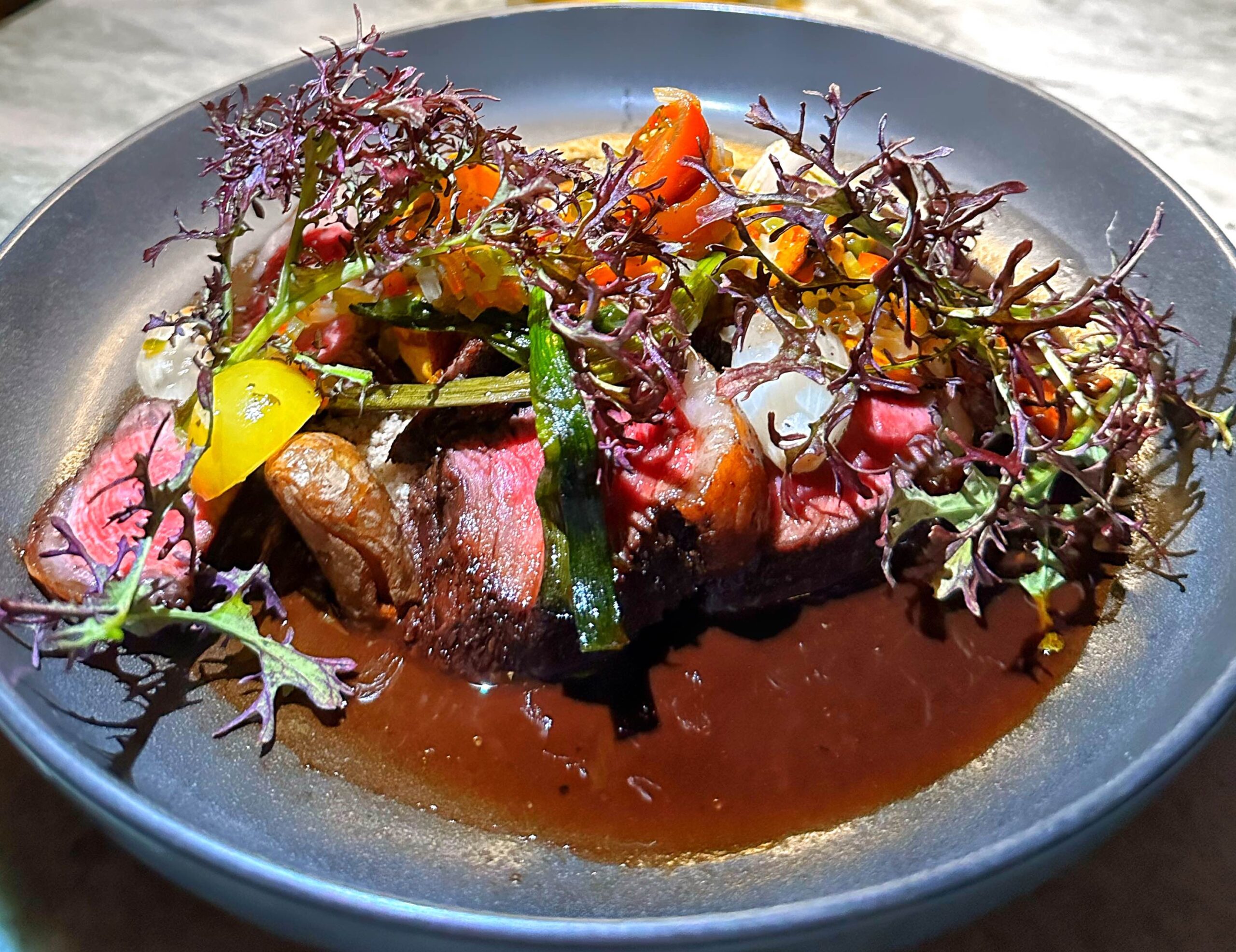 PICANHA
Brazilian cut sirloin, bordelaise, Tomato vinaigrette, farofa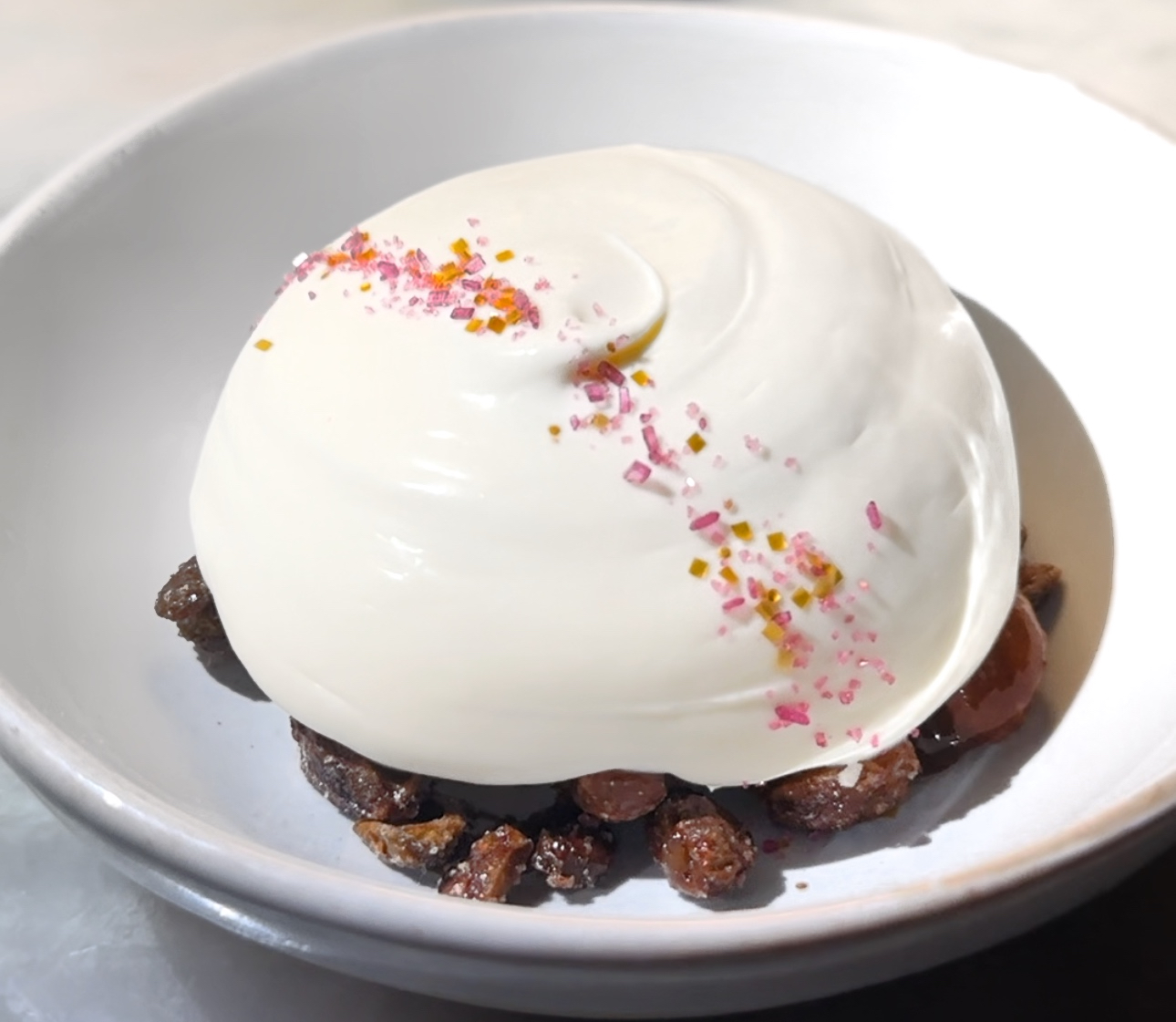 FLOR DE LARANJA
Orange blossom, fig jam, lemon ginger cake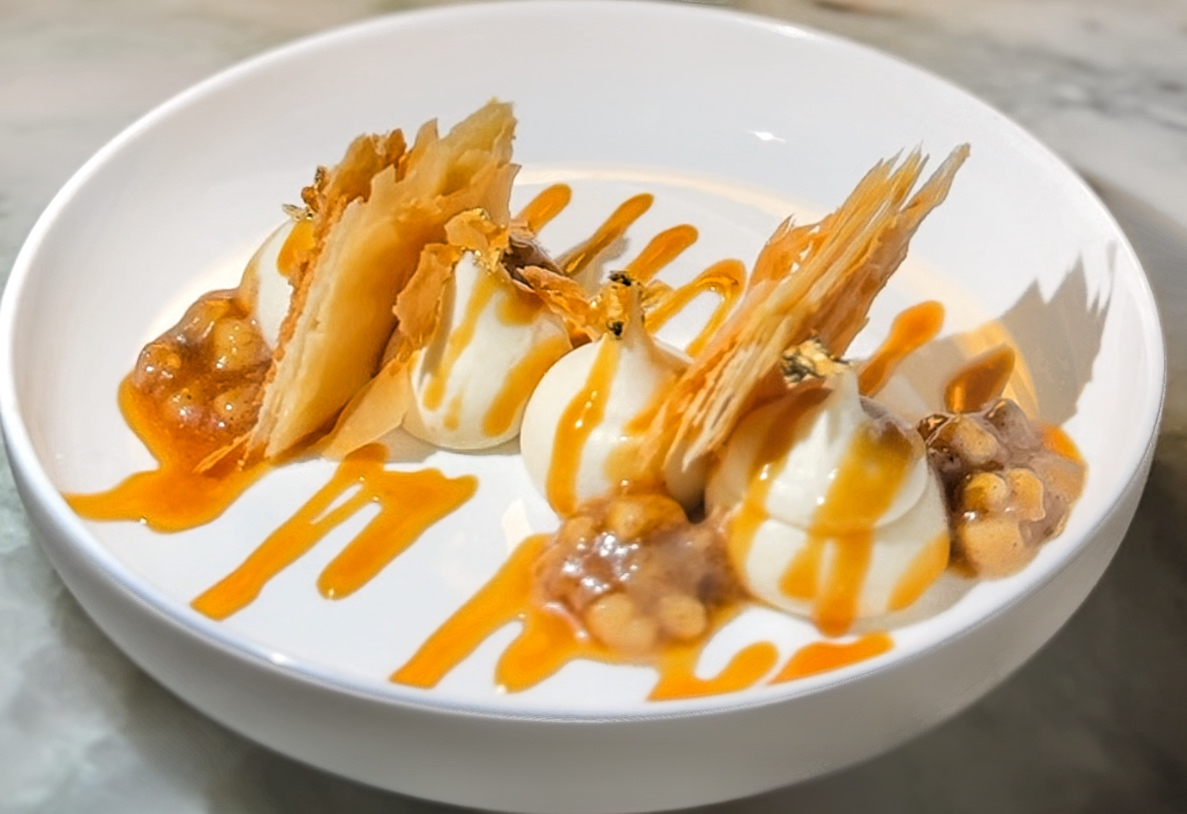 CUMARU
Cumaru cream, caramelized bananas, bourbon sauce
Step into a slice of South America at Ipanema. The family owned restaurant is an ode to their Portuguese and Brazilian roots bringing flavour and flair to the city's dining scene. We loved the stylish interiors, ambient mood, and friendly service. The welcoming bar is an ideal spot for a refreshing signature cocktail or grab a sumptuous booth for a culinary journey to remember.
The menu fuses the history of Portuguese cooking with the excitement of Brazilian fare creating a unique and innovative dining experience. We started our meal with the fragrant and fresh "Ameijoas" Little neck clams with leeks and pancetta in a garlic broth, the melt in your mouth "Barriga de Porco" Pork belly with celeriac, pickled red onion and jus, and the creamy and decadent "Pate" Foie gras mousseline with passionfruit and focaccia.
For main course we couldn't resist the perfectly grilled "Picanha" Brazilian cut sirloin with bordelaise and a Tomato vinaigrette, the tender "Porco" Country rib chop with feijāo tropeiro cacau mole, and the addictive "Arroz de Pato" Crescent duck rice with sausage with orange and jus.
Make sure to save room for dessert and dig into the indulgent "Cumara" using Cumaru cream, caramelized bananas and bourbon sauce, and the light and satisfying "Flor de Laranja" using Orange blossom, fig jam and lemon ginger cake.
The staff are knowledgeable and informative about the menu and quick to make recommendations based on your preferences. A perfect spot for socialising with friends, bringing loved ones, or a one of a kind date night over delicious fare. One of our most memorable dining experiences in NYC and a welcome addition to the neighbourhood. If you're craving a taste of South America we highly recommend Ipanema.
3 W 36th St., New York, NY 10018, United States
+1 212-730-5848