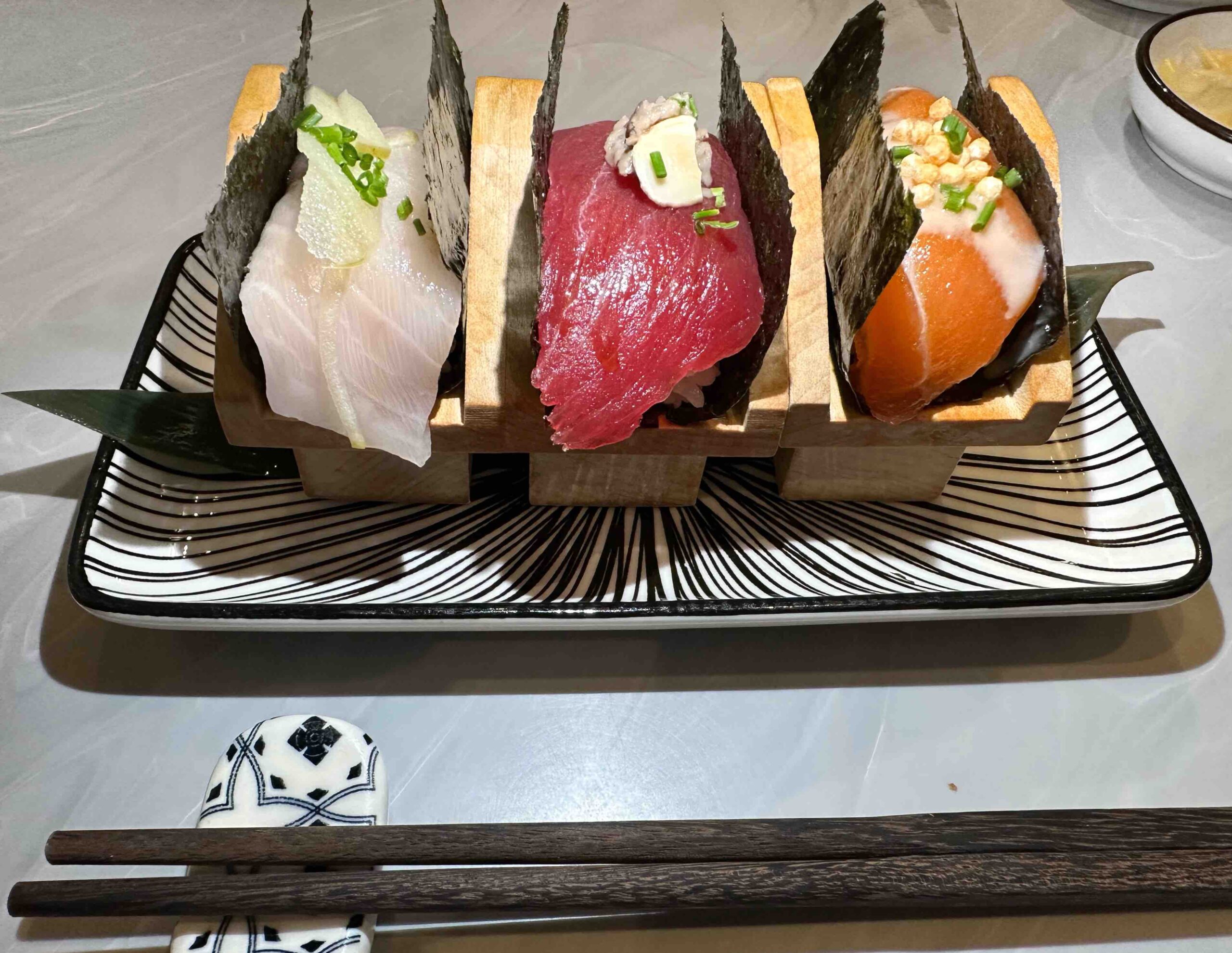 TEMAKI
Sake – Salmon, miso, puffed amaranth
Kanpachi – Amberjack, yuzu, green apple
Akami – Lean bluefin tuna, roasted almond, shiitake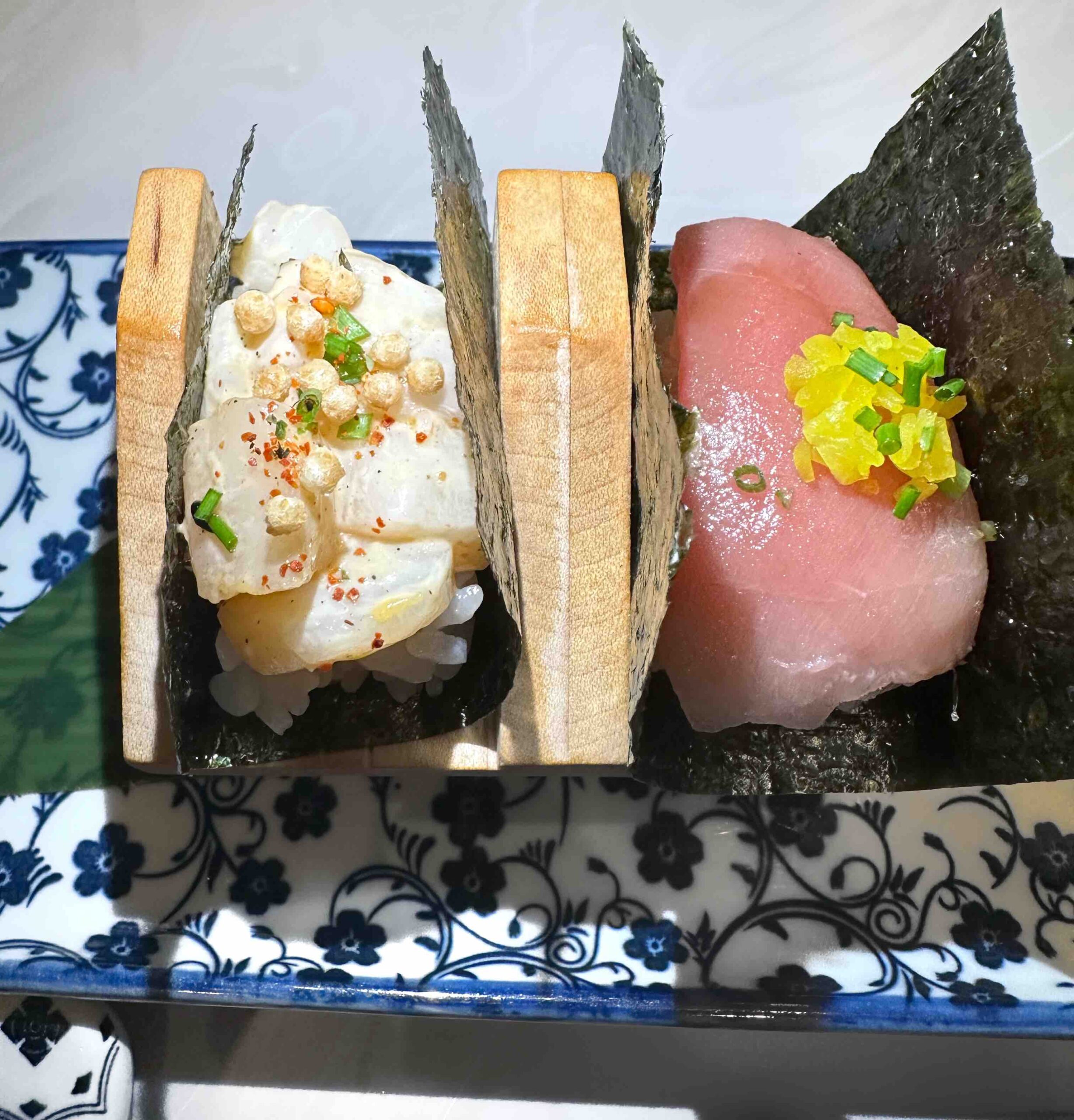 TEMAKI
Scallop – Crispy corn, togarashi, pickled shallots
Negitoro – Medium fatty tuna, caviar, chives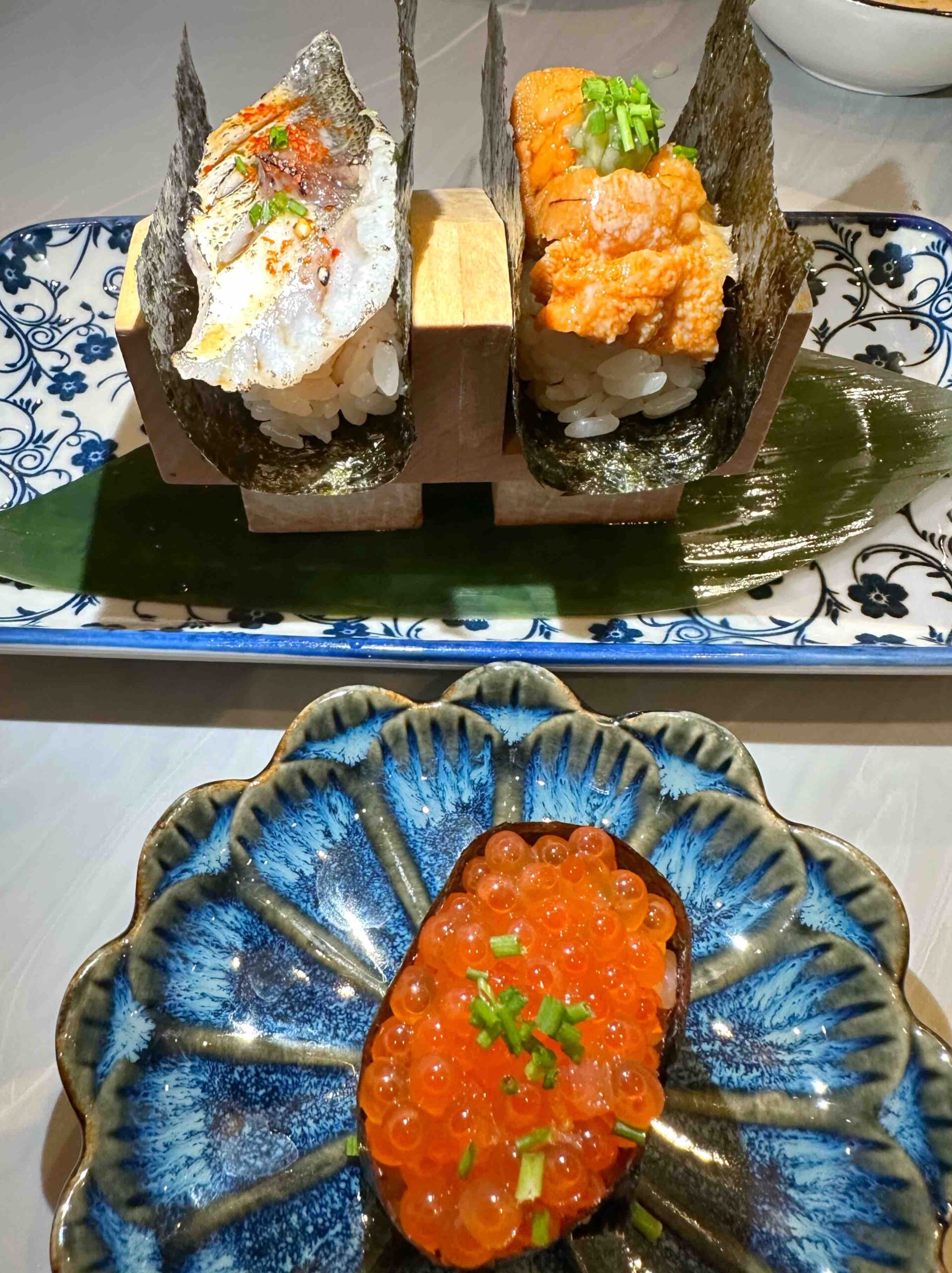 TEMAKI
Uni – Sea Urchin, Kizame Wasabi
Kamasu – Seared Barracuda, Bone Marrow, Sudachi
Ikura – Marinated Salmon Roe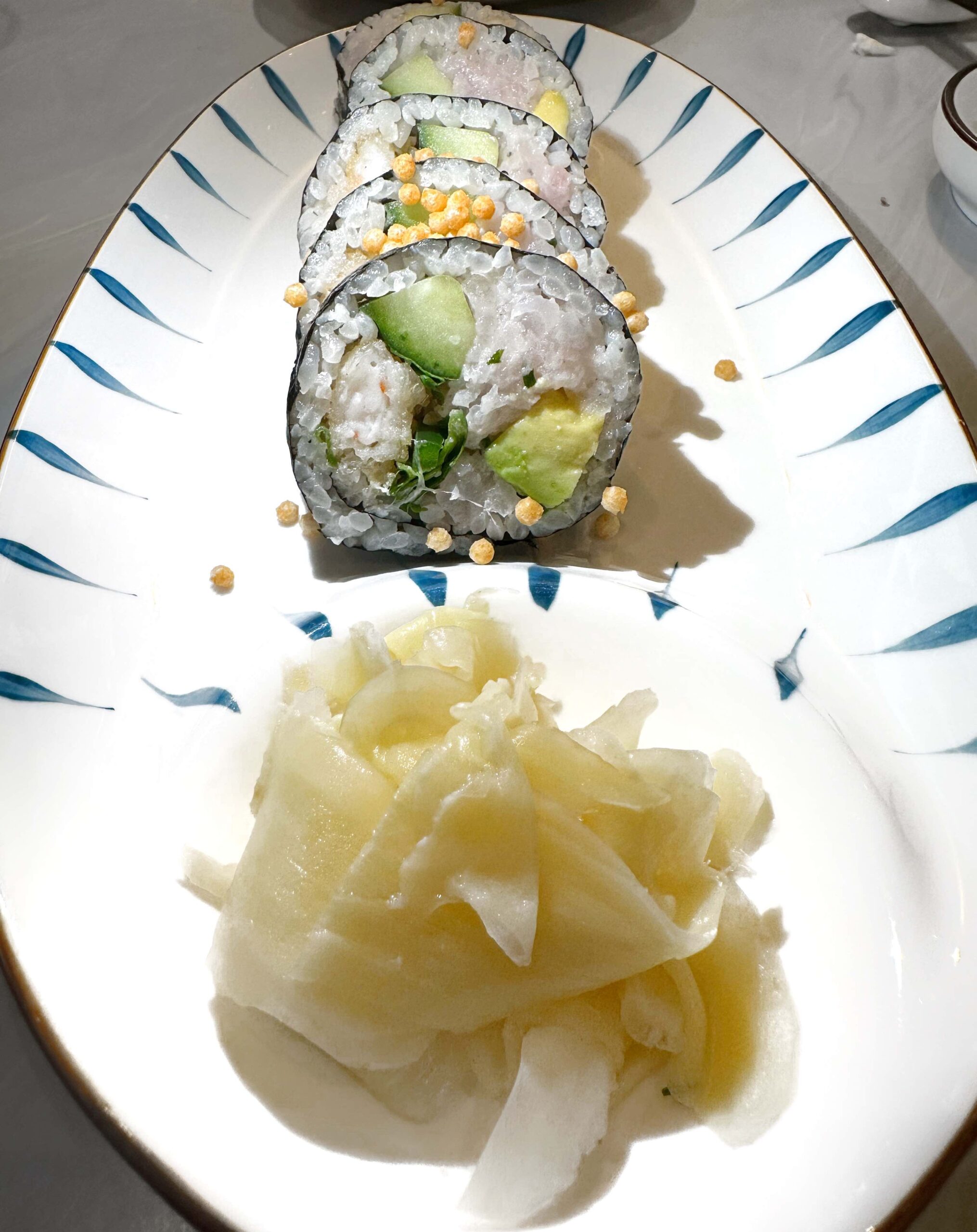 FUTOMAKI
Ebi Kanpachi – Baby Yellowtail Tartare, Shrimp Tempura, Cucumber, Avocado, Cilantro, Jalapeño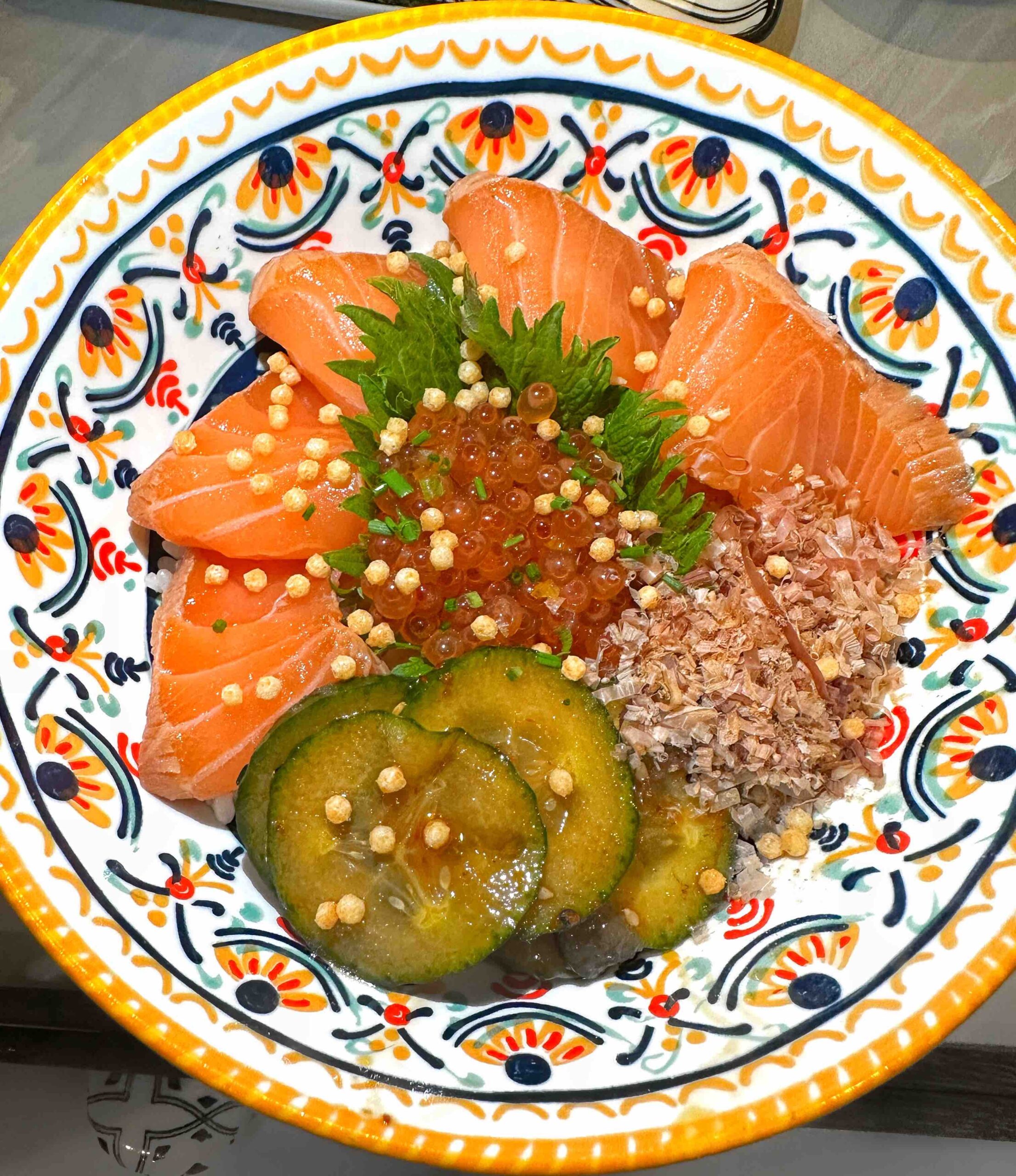 DONBURI
Salmon Don – Salmon, spicy cucumbers, oshinko, tamago, bonito flakes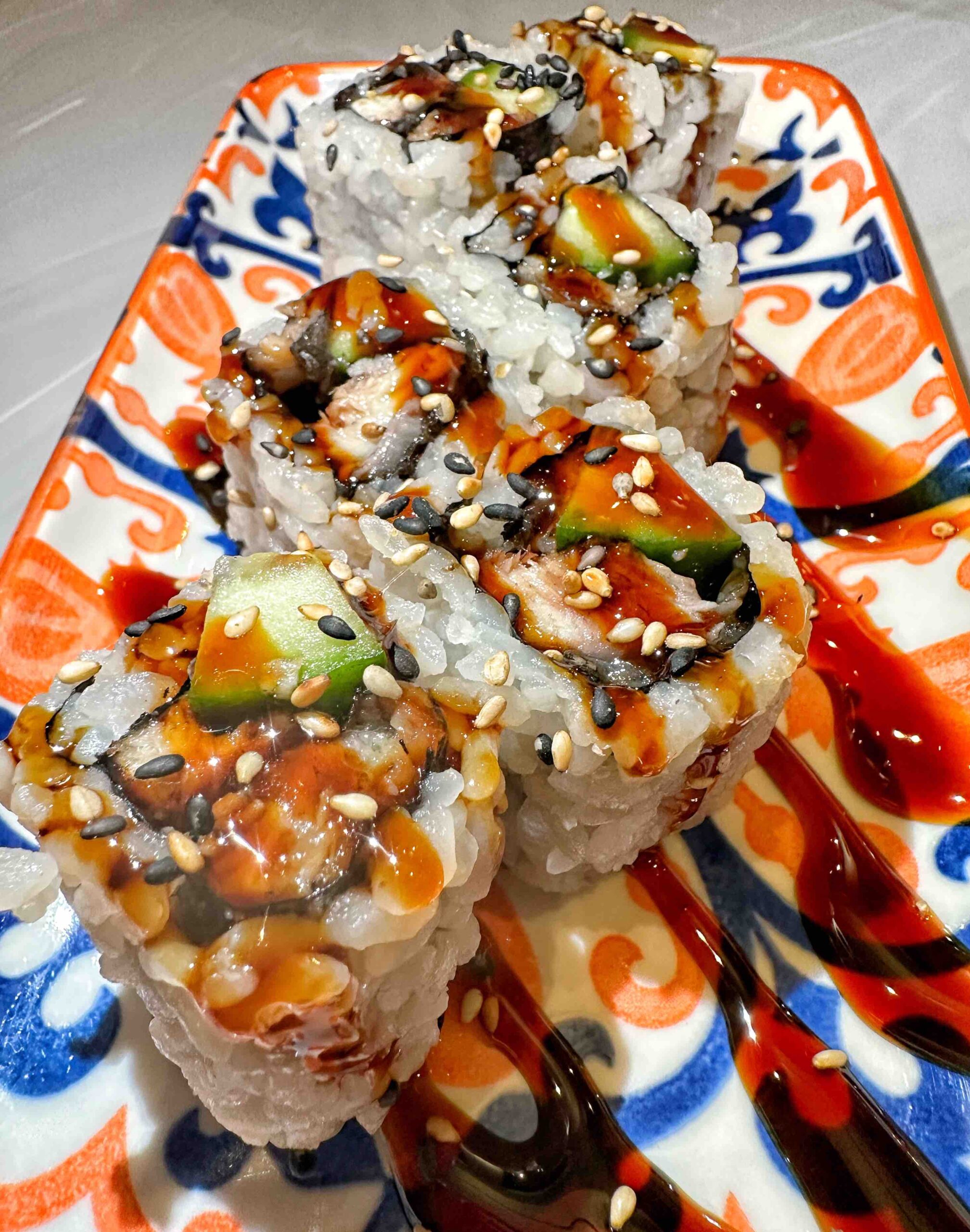 MAKI
Unagi & Cucumber – Japanese BBQ eel, cucumber,scallion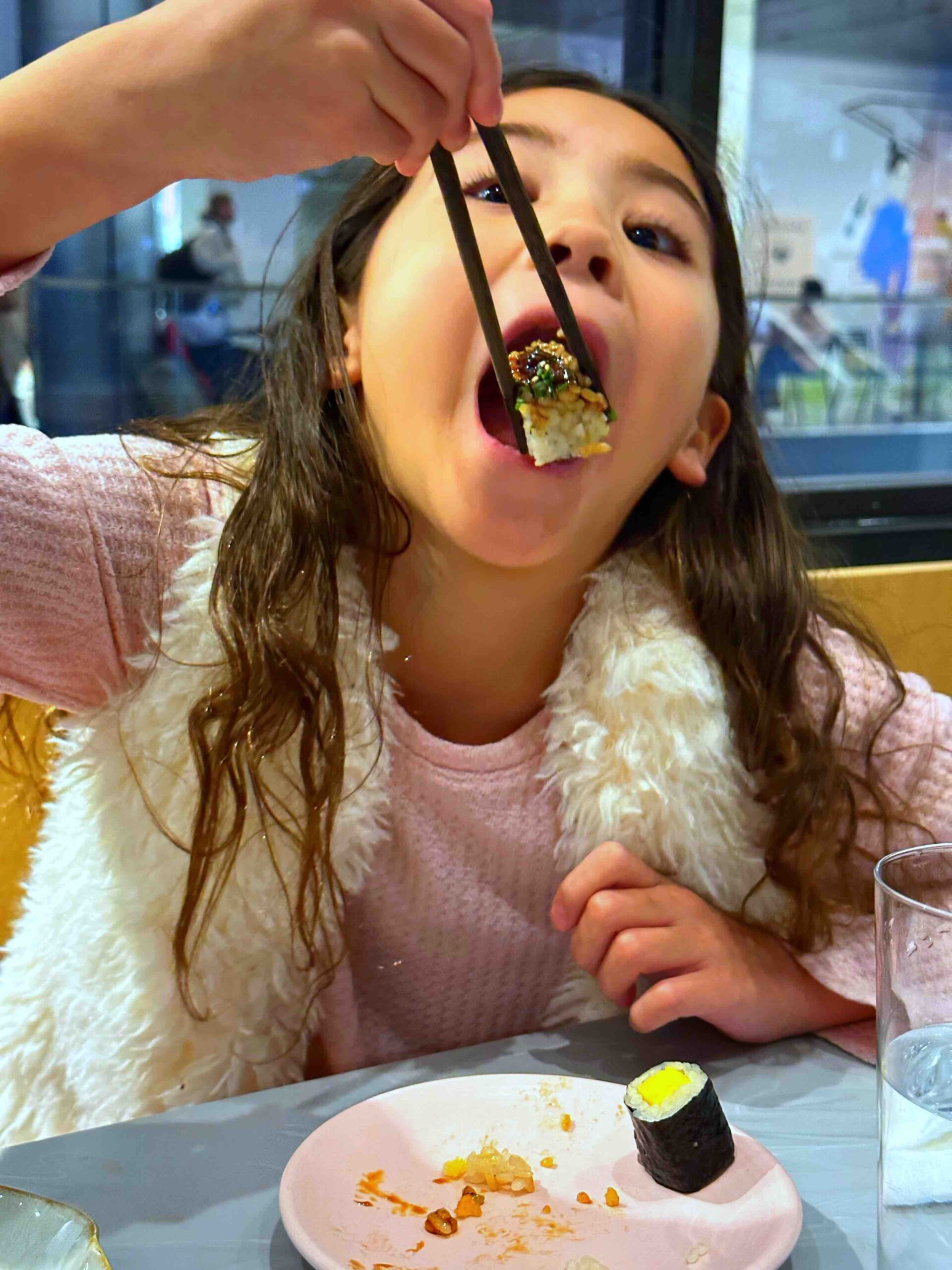 After a fun day of exploring the Meatpacking District of NYC and shopping at Hudson Yards we were excited to visit Kamasu for a delicious Japanese dining experience. The small, sleek sushi spot is tucked away in the buzzing shopping centre and features both an interactive sushi bar and cozy tables perfect for a relaxed lunch or casual dinner. The menu focuses on Temaki, Japanese hand rolls, full of authentic flavours and innovative pairings, but the menu also features a variety of appetisers, Donburi, Maki and Futomaki.
We highly recommend ordering a few Temaki including the "Kamasu" Seared Barracuda, Bone Marrow and Sudachi, the "Uni" Sea Urchin and Kizame Wasabi, the "Scallop" with Crispy corn, togarashi and pickled shallots, and the "Negitoro" Medium fatty tuna, caviar and chives.
We also loved the decadent Salmon Don with spicy cucumbers, oshinko, tamago and bonito flakes, and the crunchy and fragrant "Ebi Kanpachi Futomaki" Baby Yellowtail Tartare, Shrimp Tempura, Cucumber, Avocado, Cilantro and Jalapeño.
Even our kids loved every bite of the delicious rolls and warming miso soup. Staff are very informative if you're new to the menu so make sure to ask for suggestions and don't be shy to order more as everything is prepared fresh and in a timely manner.  A great choice if you're craving Japanese fare while spending the day in the Hudson Yards area.
20 Hudson Yards Unit 220, New York, NY 10001, United States
+1 212-577-1153