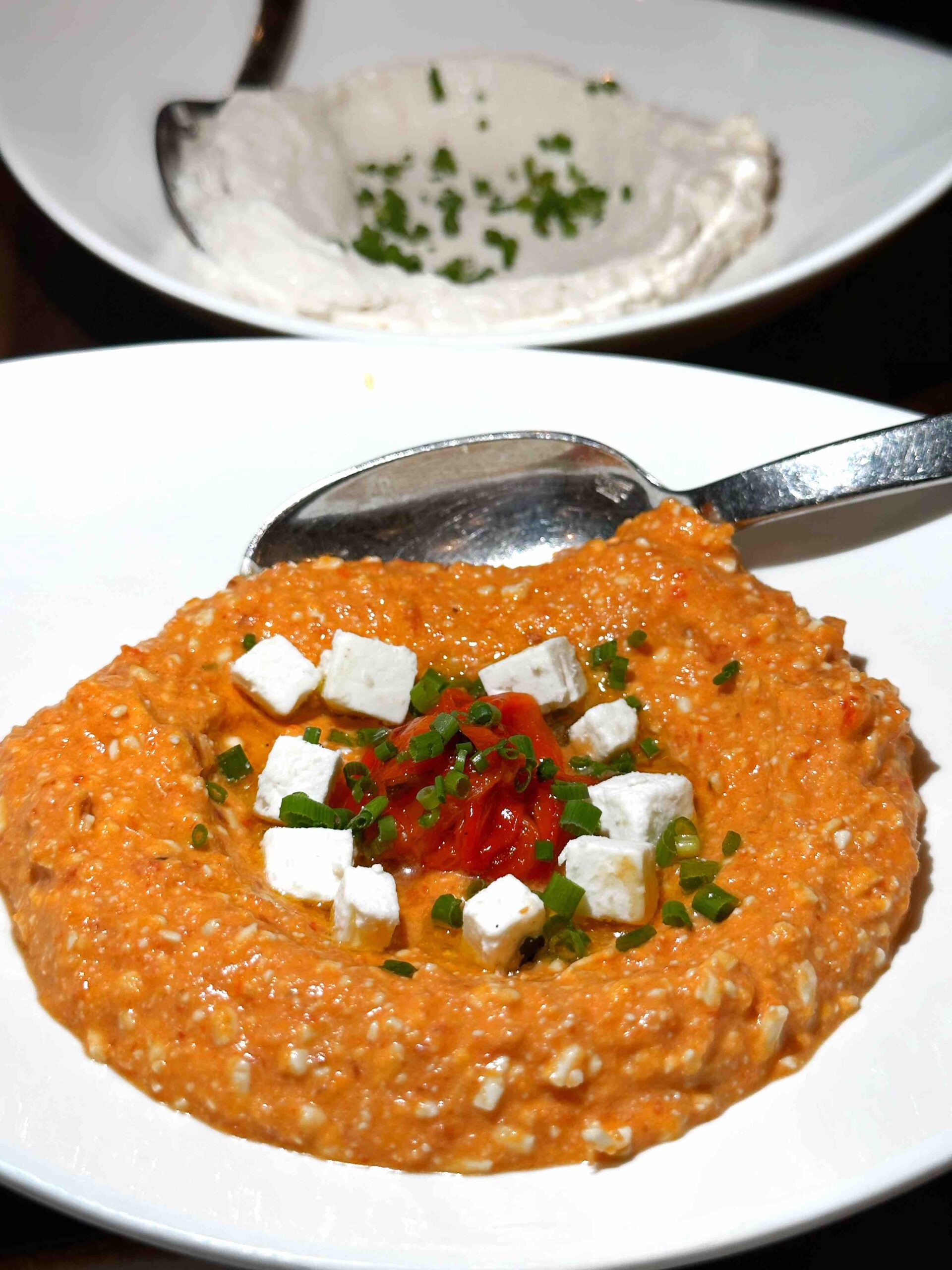 Spreads
Taramasalata & Tirokafteri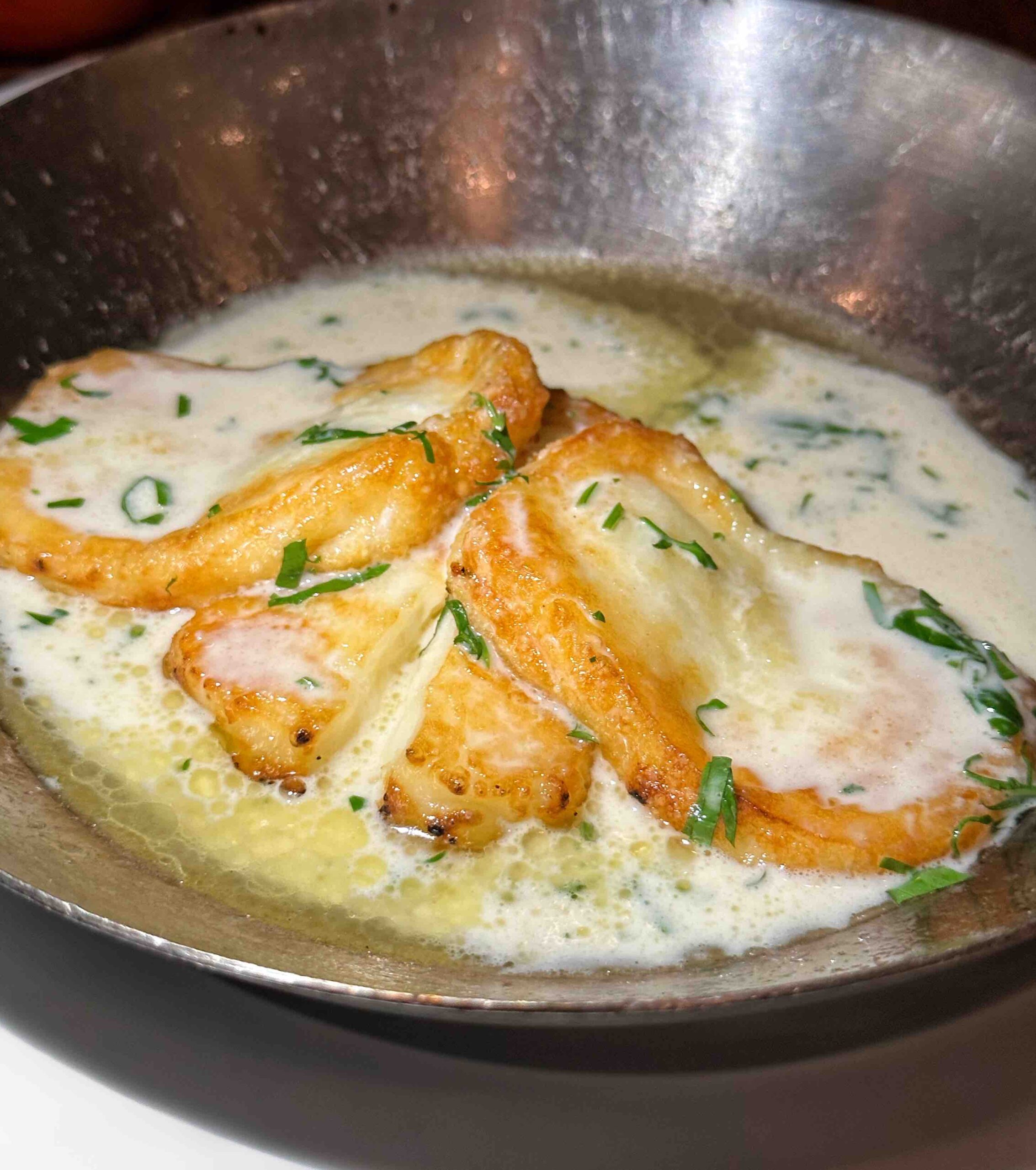 Ouzo Flamed Haloumi Cheese Saganaki
Lemon Sauce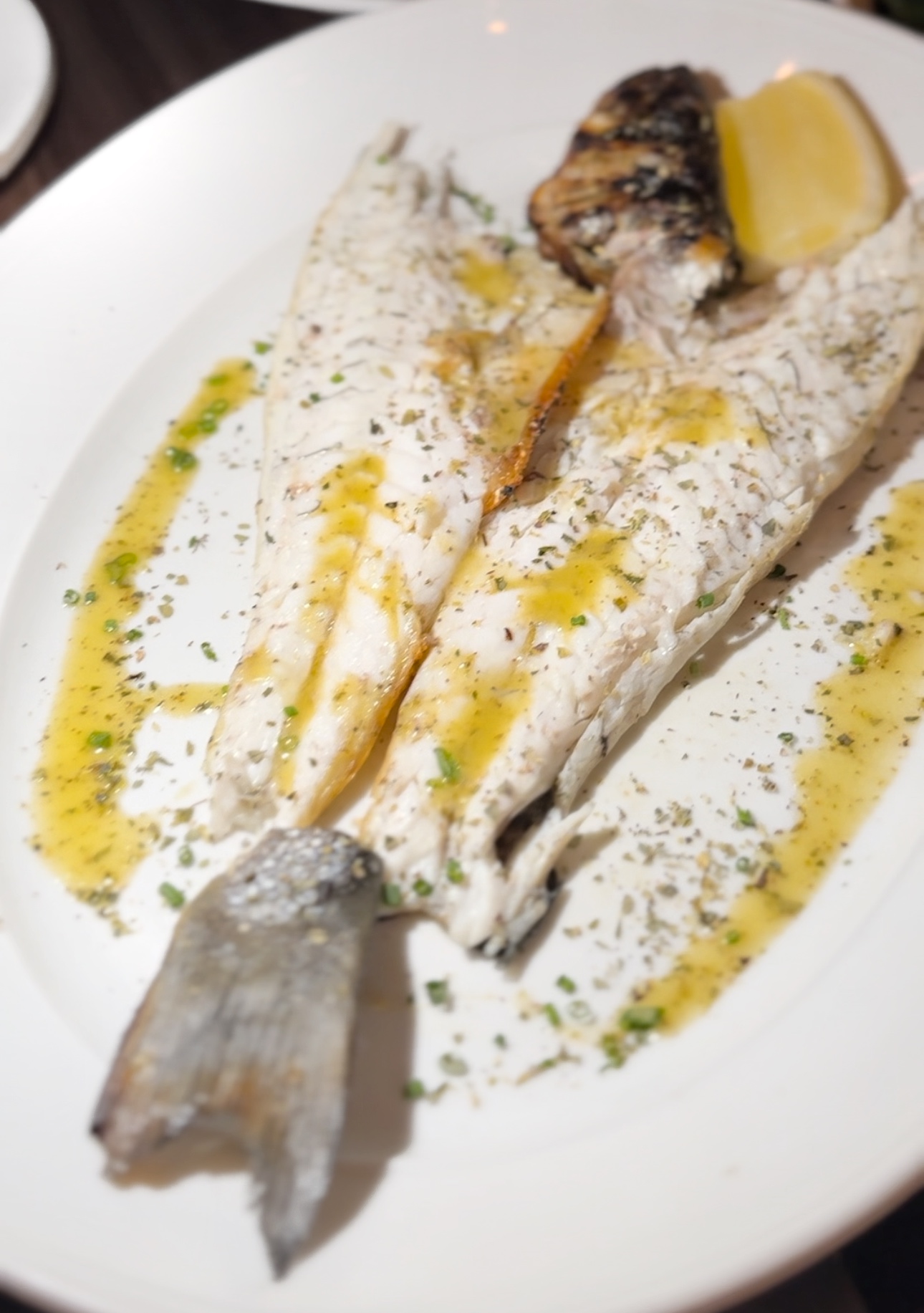 Simply Grilled Whole Fish with Extra Virgin Oil
Roasted Free Range Chicken
Lemon Garlic Roasted Fingerling Potatoes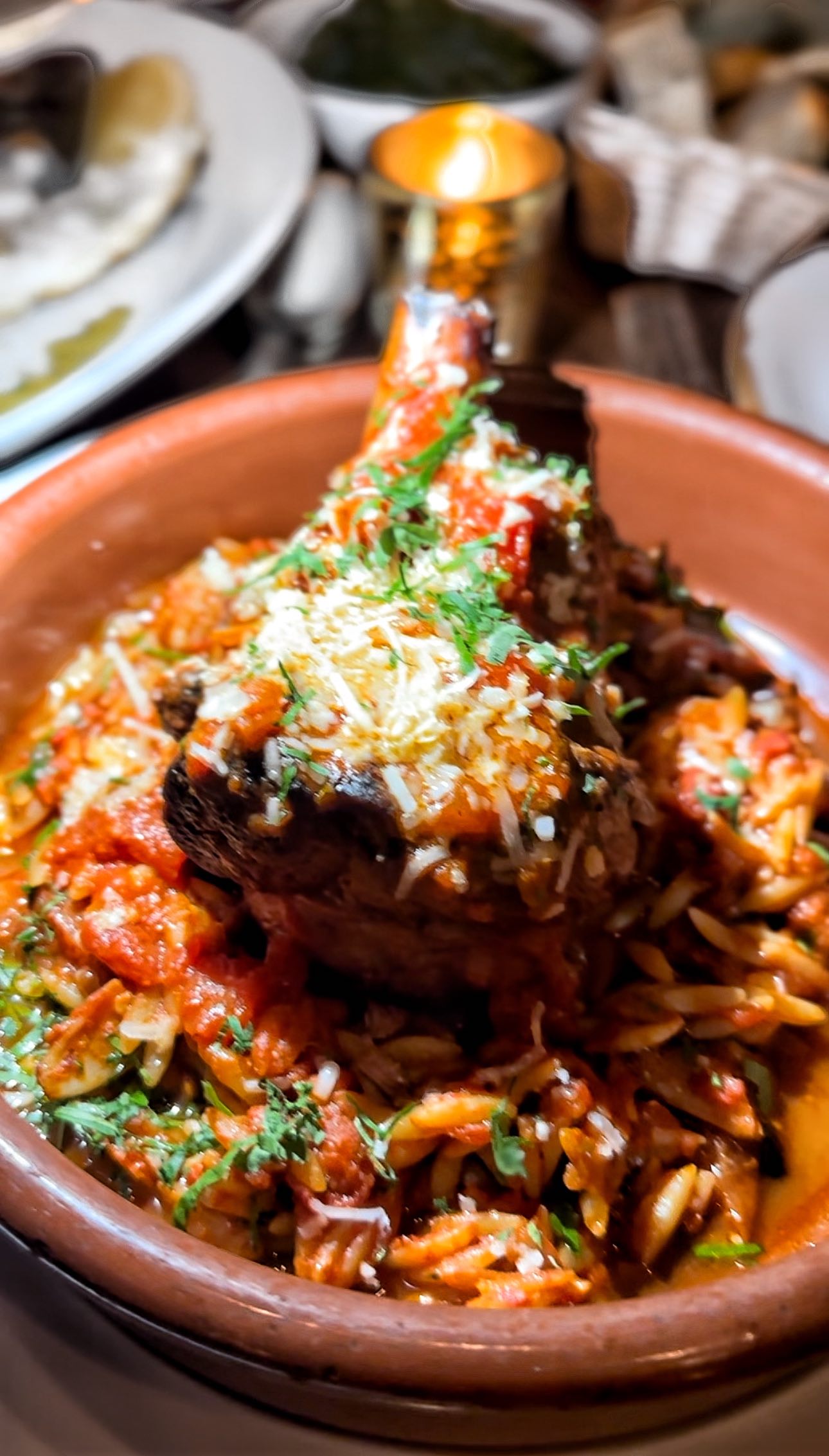 Lamb Shank Yuvetsi
Orzo, Tomatoes, Red Wine, Warm Spices, Kefalotyri Cheese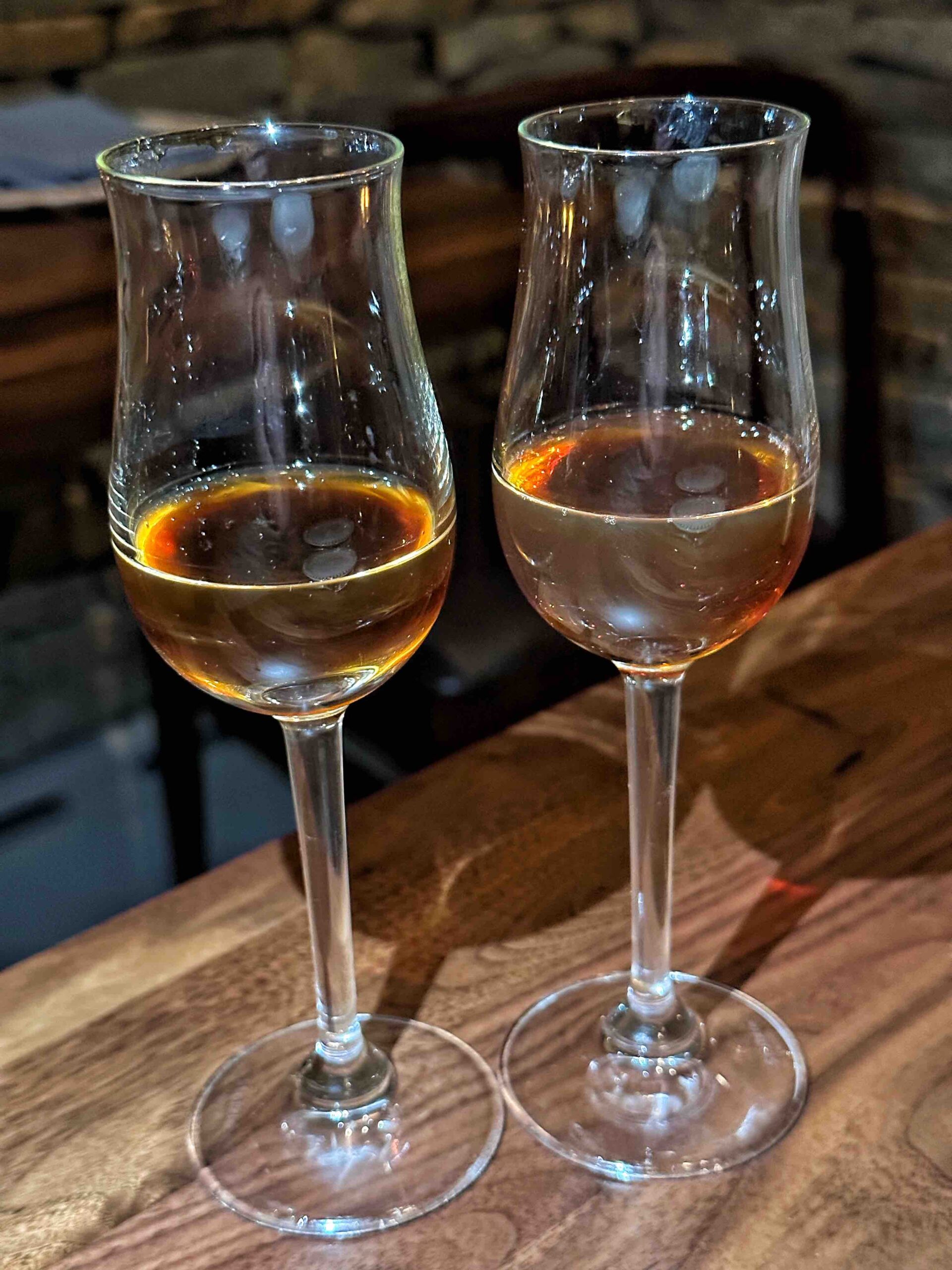 Dessert Wine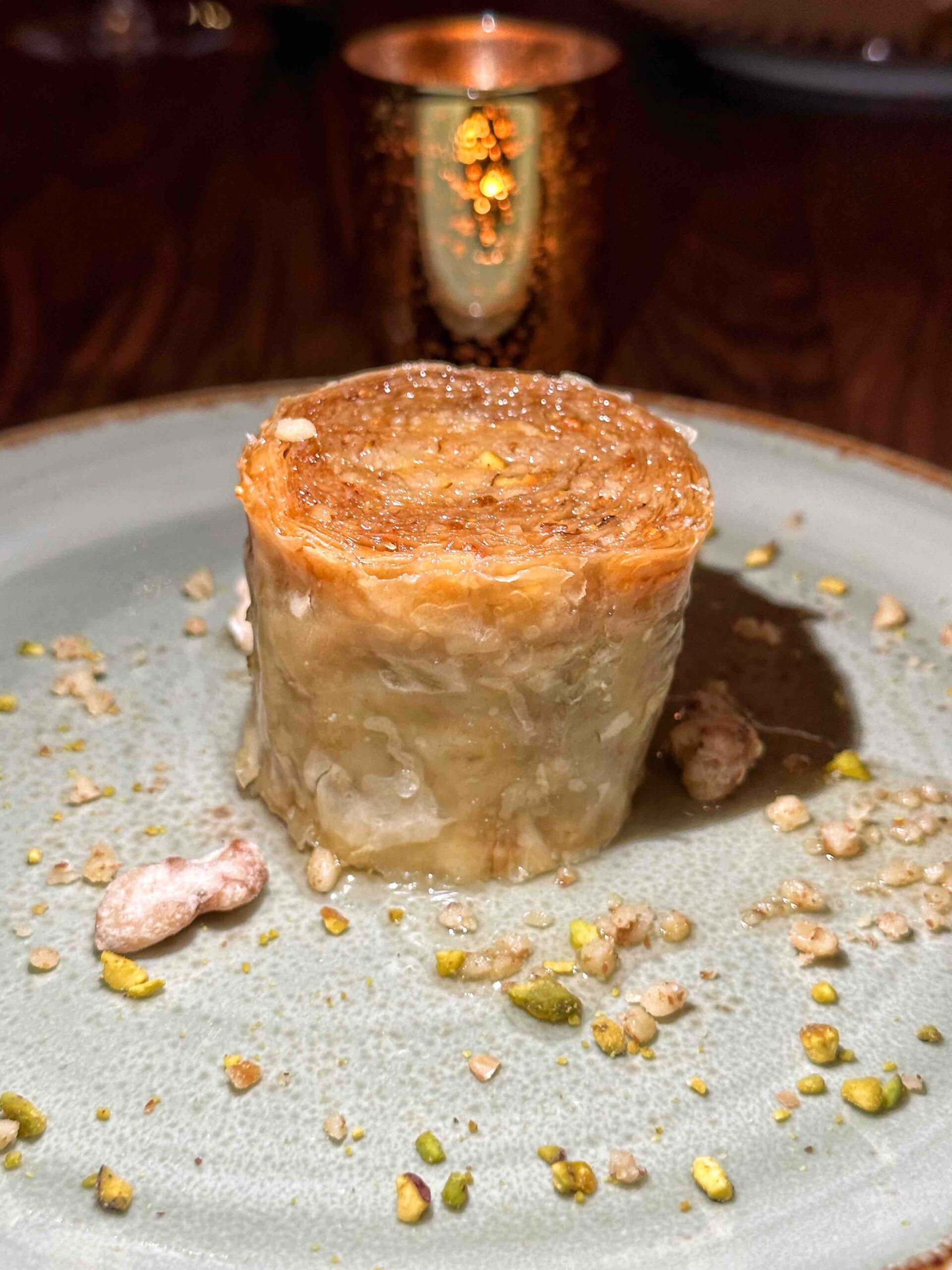 Baklava
Walnuts, Pistachios, Wrapped in Phyllo, Spiced Honey Syrup
Located in the Theatre District, Molyvos is a must add to your NYC dining list when visiting the exciting city. We loved the friendly and inviting establishment featuring light and elegant decor, a spacious dining room, and even an outdoor patio for the warmer months. Our family grabbed a cozy corner table and were eager to sample the authentic Greek fare. The menu is brimming with many of our favourite specialities with seafood as a huge highlight.
We started with an array of creamy and flavourful dips including the "Tirokafteri" Spicy Feta Roasted Pepper Dip and the fragrant and addictive Taramasalata, "Caviar" Mousse, Almonds, Country Bread. Their Ouzo Flamed Haloumi Cheese Saganaki is a definite must order and is served flambeed table side. Main courses at Molyvos are generous in portion and ideal for sharing with loved ones. We couldn't resist the tender and flavourful "Lamb Shank Yuvetsi" with Orzo, Tomatoes, Red Wine, Warm Spices and Kefalotyri Cheese, the insanely juicy and expertly spiced Roasted Free Range Chicken with Lemon Garlic Roasted Fingerling Potatoes, and the delicate, simply grilled Whole Fresh Fish with Extra Virgin Olive Oil.
The mixture of flavours and aromas transported us straight back to the Mediterranean and offered a delicious escape from New York's winter streets. Make sure to save room for the unique honey infused Baklava and pair with some desert wine from their impressive collection. One of our favourite dining experiences in the city and a great option after a day of sightseeing or seeing a show on Broadway.
402 W 43rd St, New York, NY 10036
+1 212-582-7500