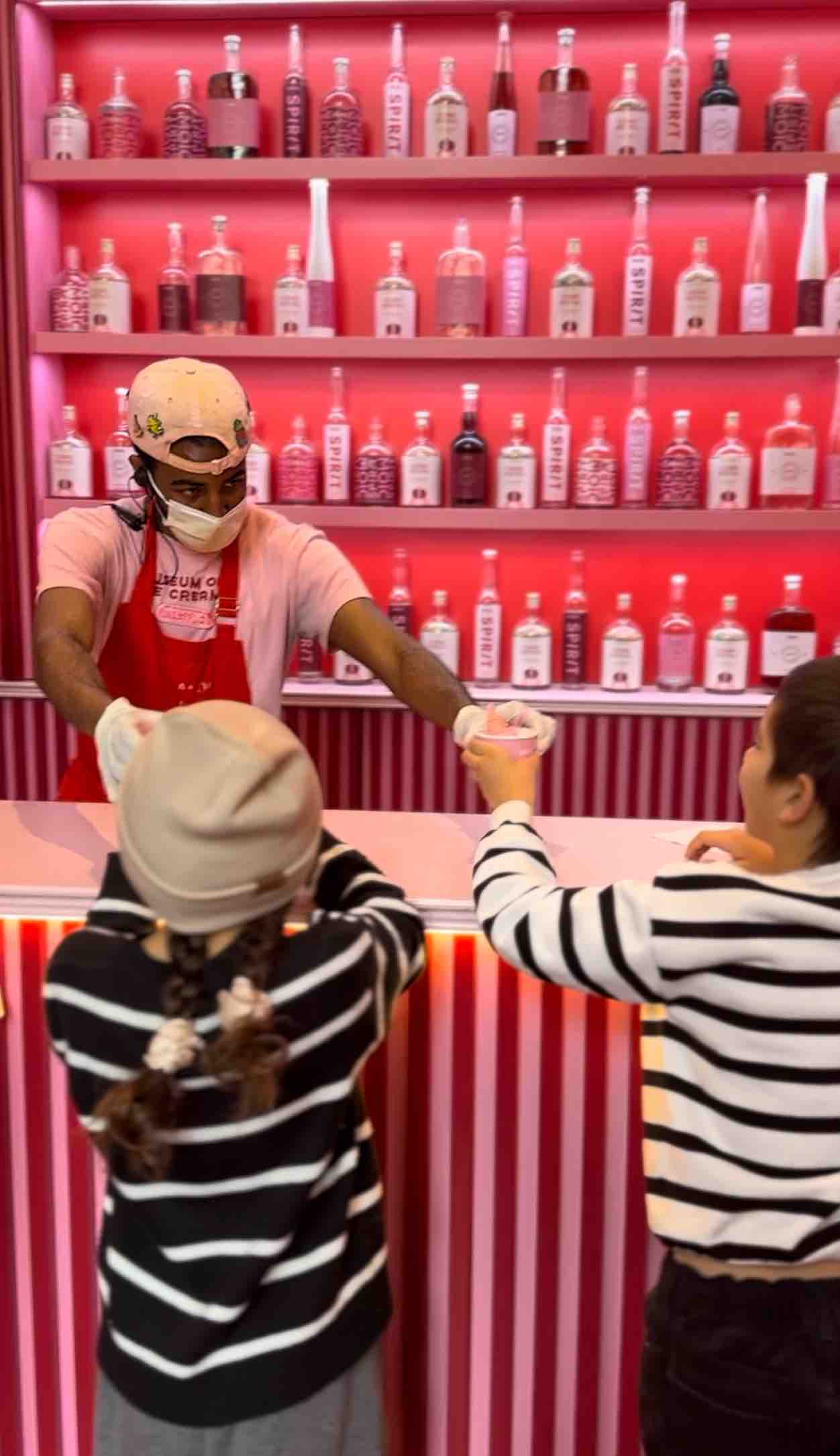 Museum of Ice Cream NYC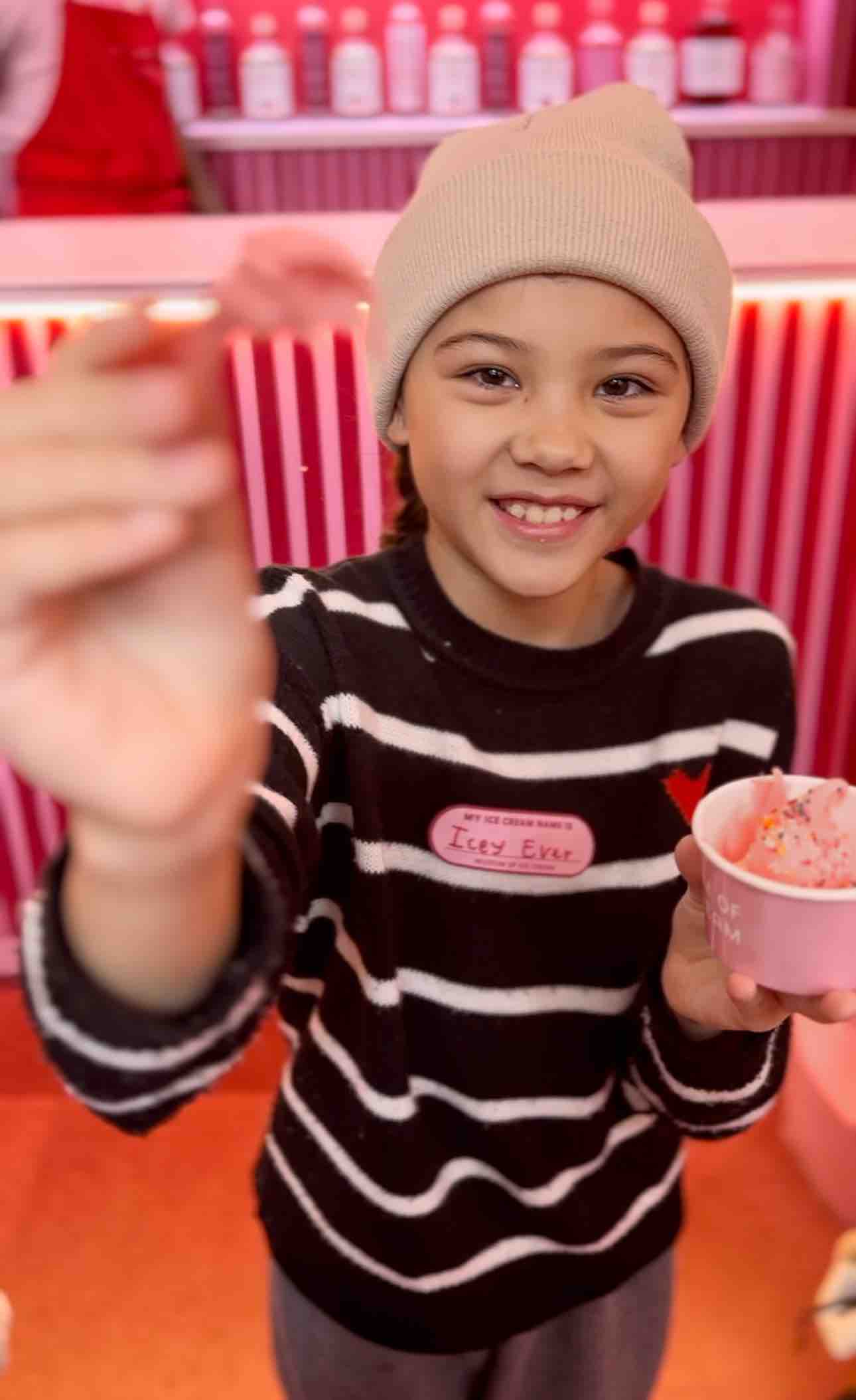 Vanilla Flavoured but Strawberry Coloured Ice Cream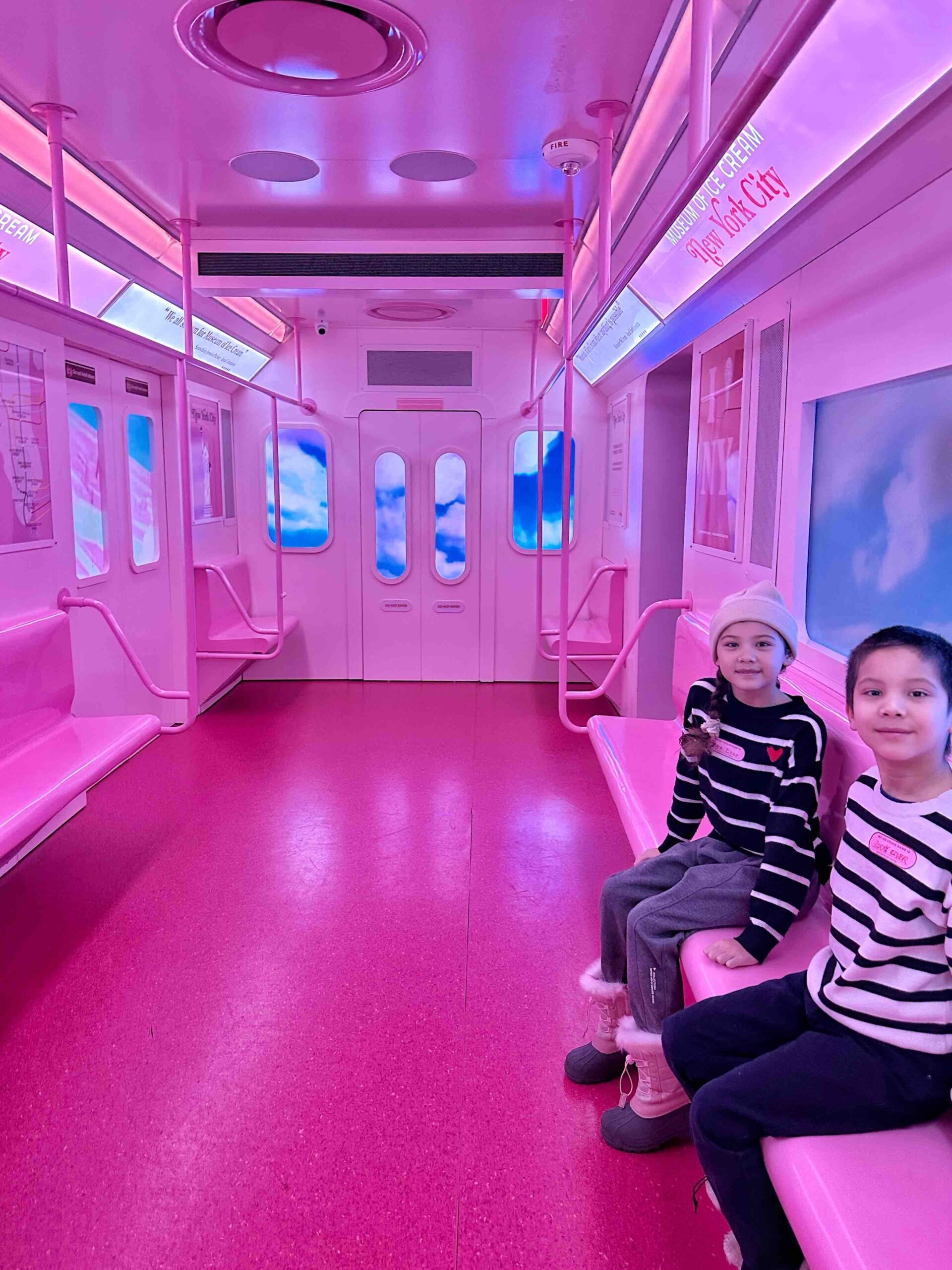 Ice Cream Subway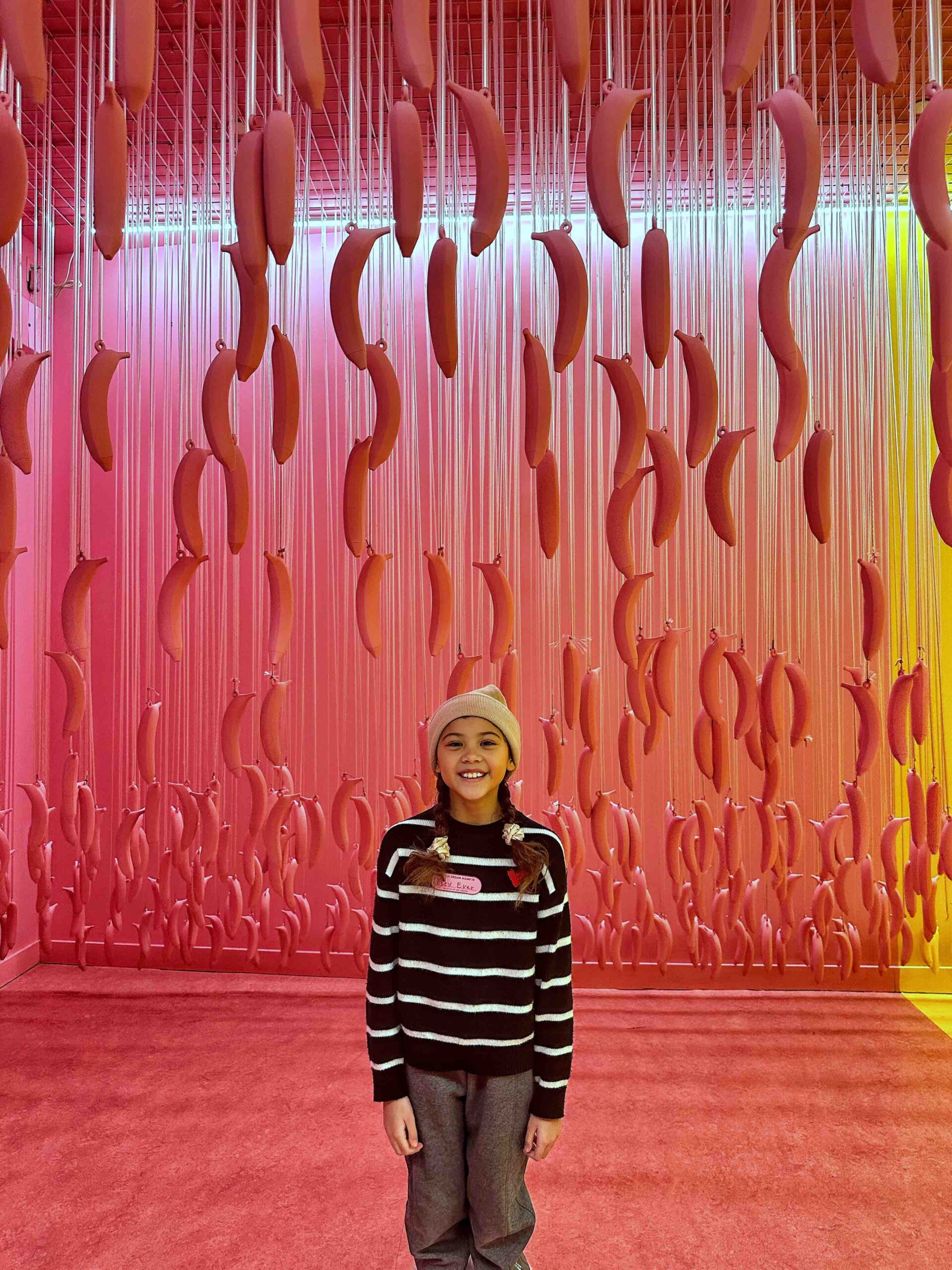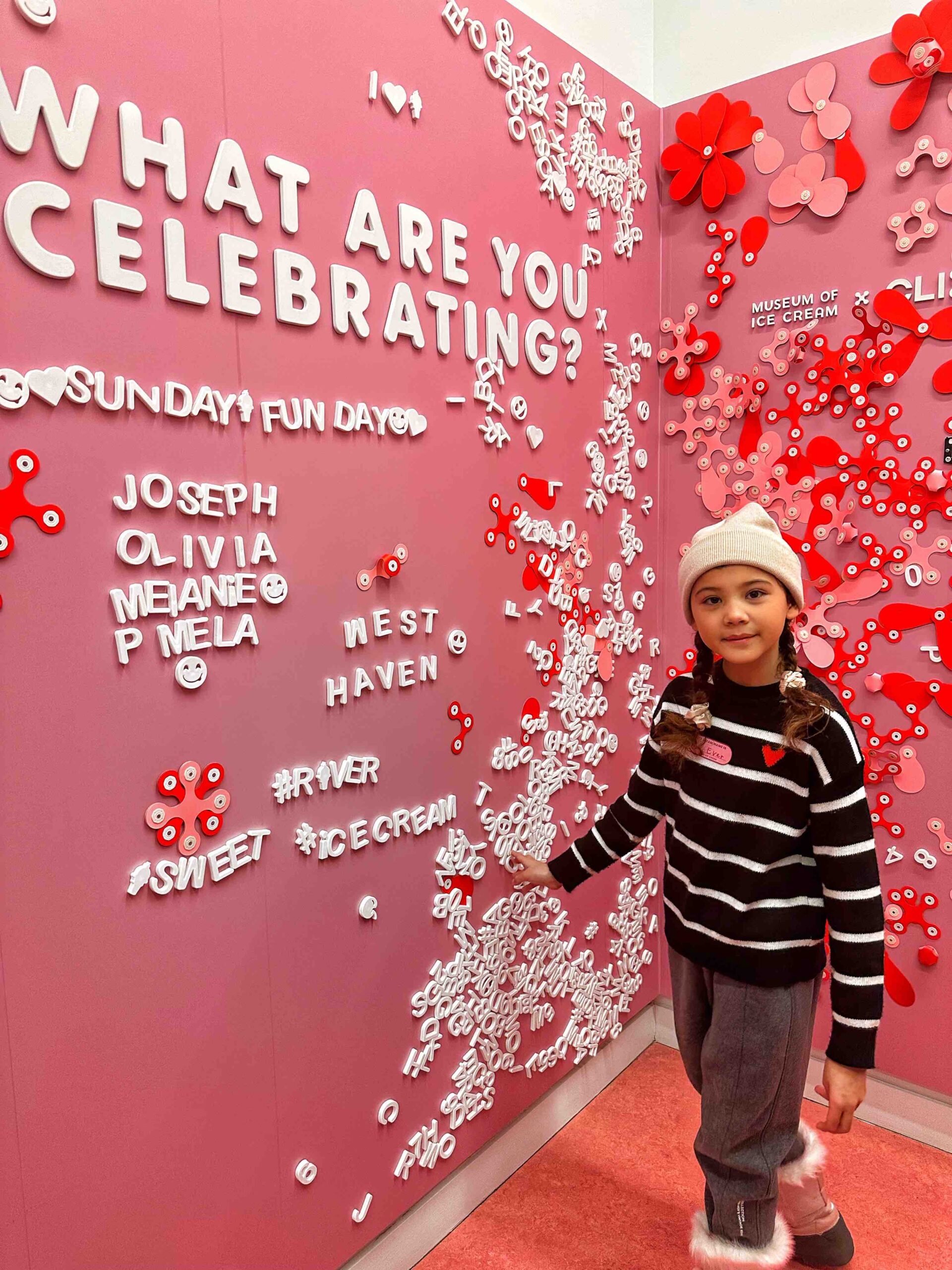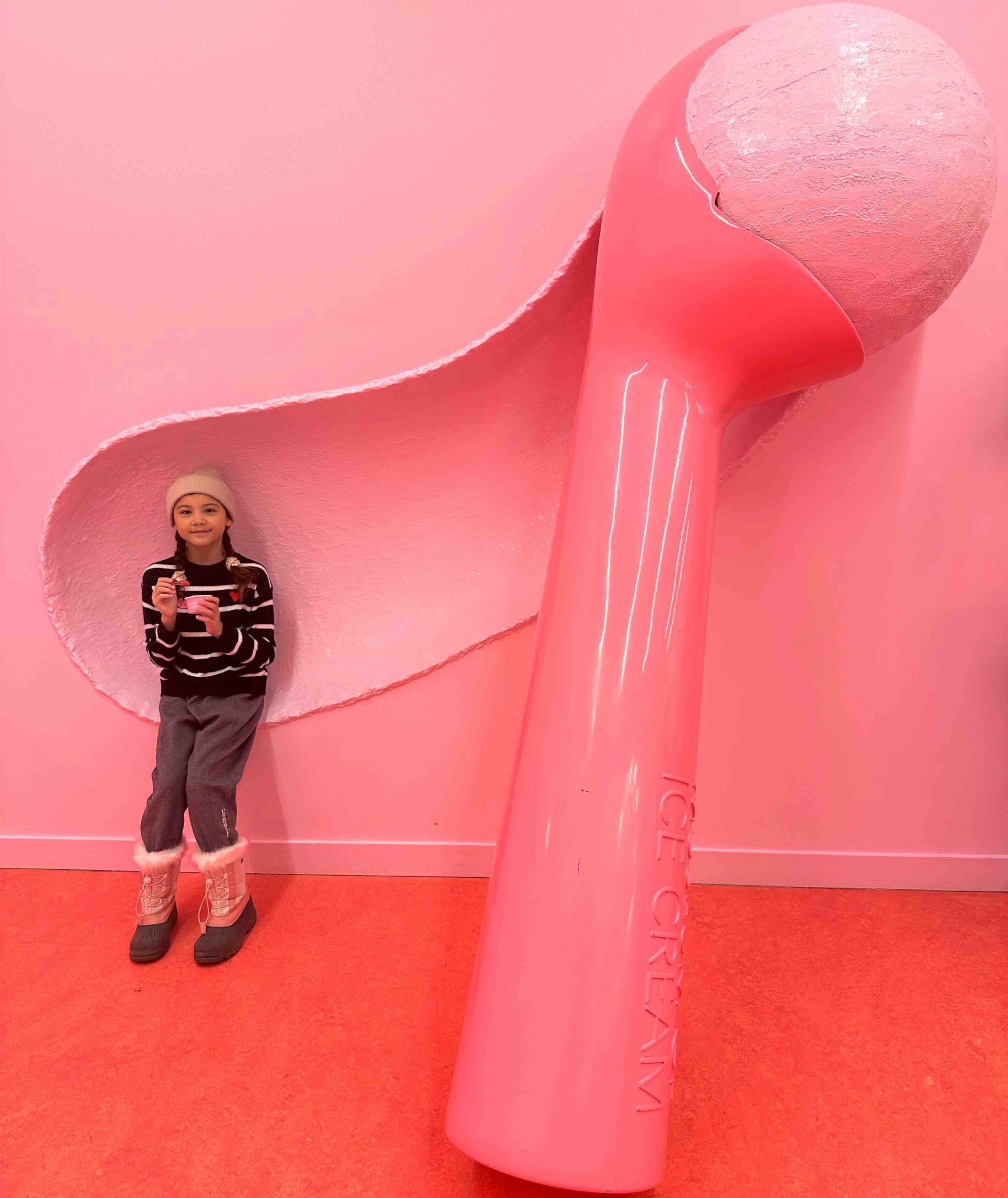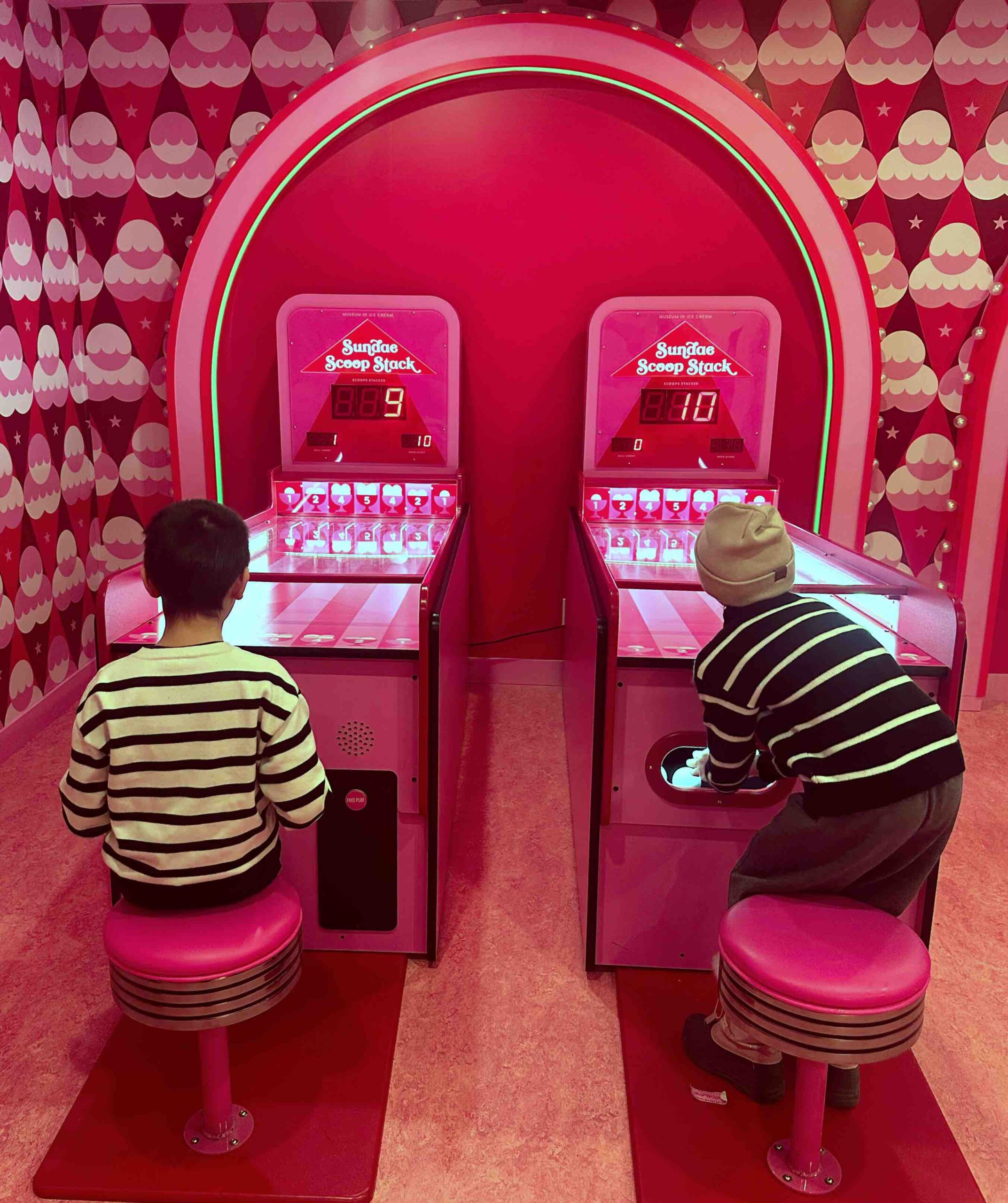 Games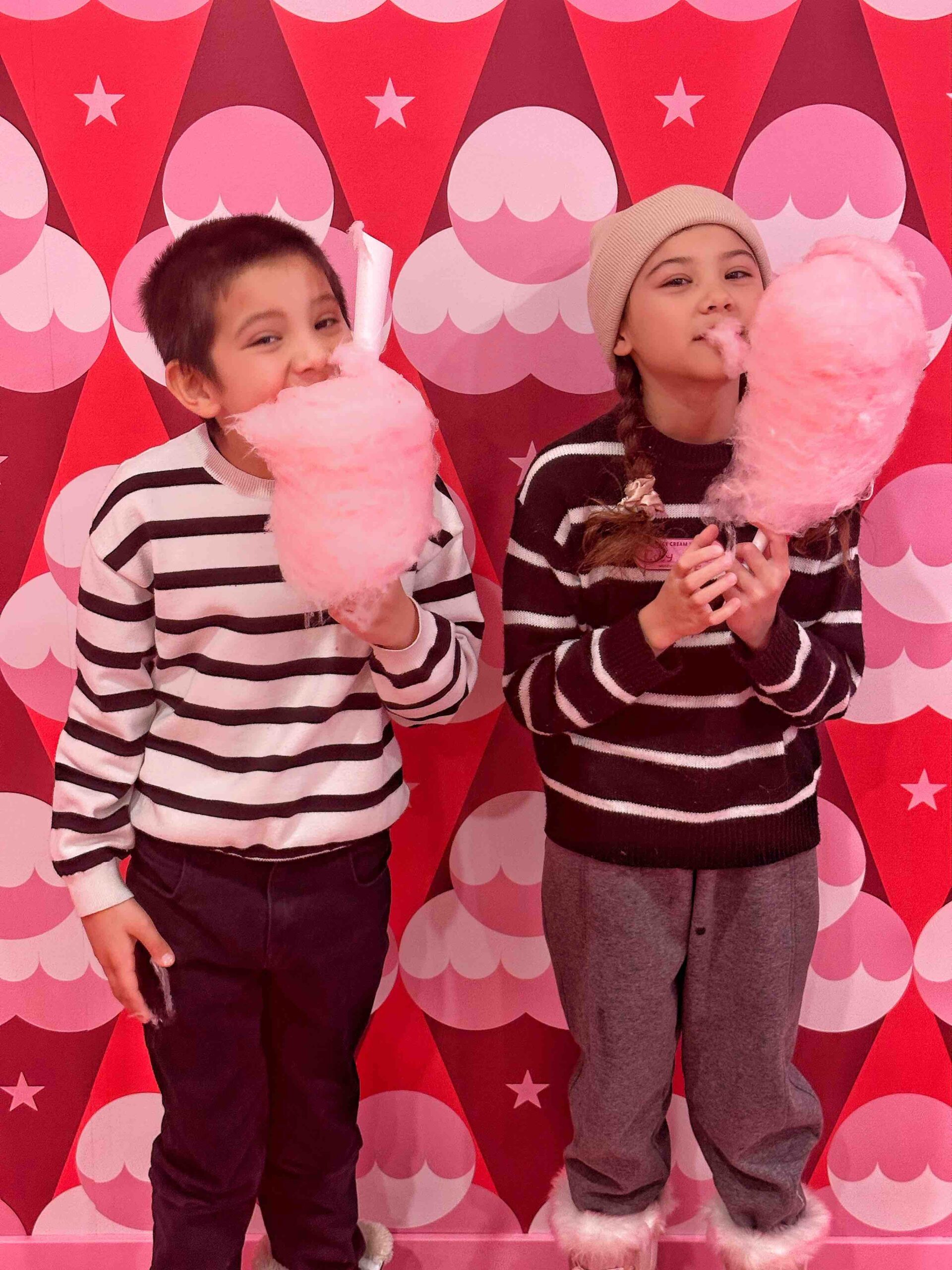 Candyfloss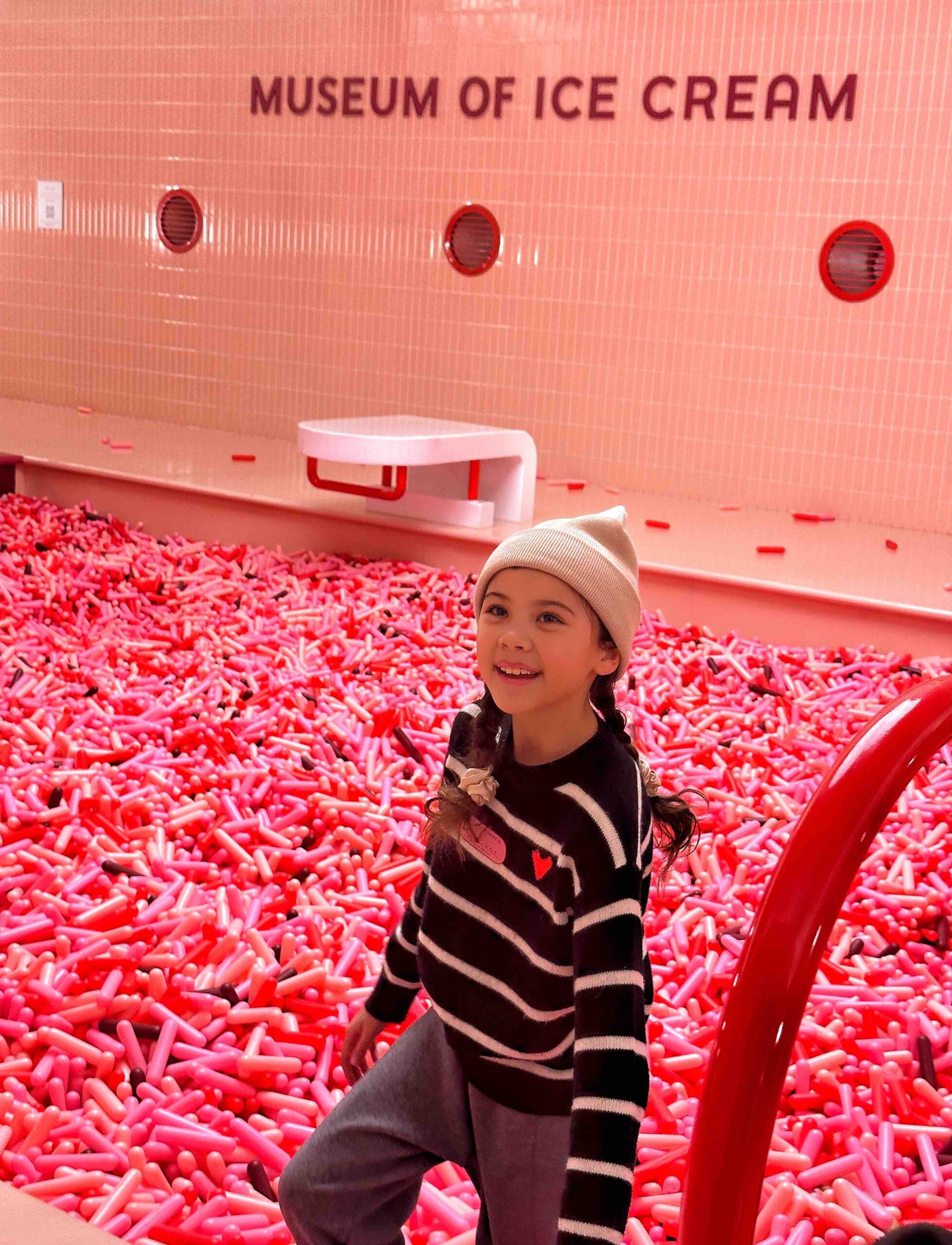 Ice Cream Pool
Jump into colourful, delicious fun at Museum of Ice Cream. Located in buzzing SoHo, the bright pastel pink venue is the perfect attraction for families visiting NYC. As soon as we stepped through the grand doors we were greeted with a sweet fragrance and perfectly curated decor. The museum is laid out in a variety of themed rooms where guests make their way through at their own pace, playing and sampling tempting flavours of icy treats.
Our first stop was a creamy strawberry coloured vanilla ice cream stand which confused and delighted our senses. Each room was more colourful and exciting than the next and our children loved every interactive minute of play, observation, and taste. Highlights included the bright NYC style subway, gigantic indoor slide that spanned several levels, a playroom full of games and cotton candy, and of course the giant sprinkle filled swimming pool.
Staff were always on hand to guide you in the right direction, dish out scoops of ice cream, and ensure the safety of all the patrons. We also learned many facts about the origins of ice cream and of course found a variety of unforgettable photo opportunities showing off the museum of ice cream and their unique New York City location. Timed visits ensured it was never overcrowded and everyone had an opportunity to partake in the bright and engaging activities.
A truly entertaining choice for all ages and perfect to brighten up a rainy or cloudy day during your stay in the city. Make sure to grab a few souvenirs to remember the incredible journey and book your tickets online to ensure a space at the popular location.
558 Broadway, New York, NY 10012, United States