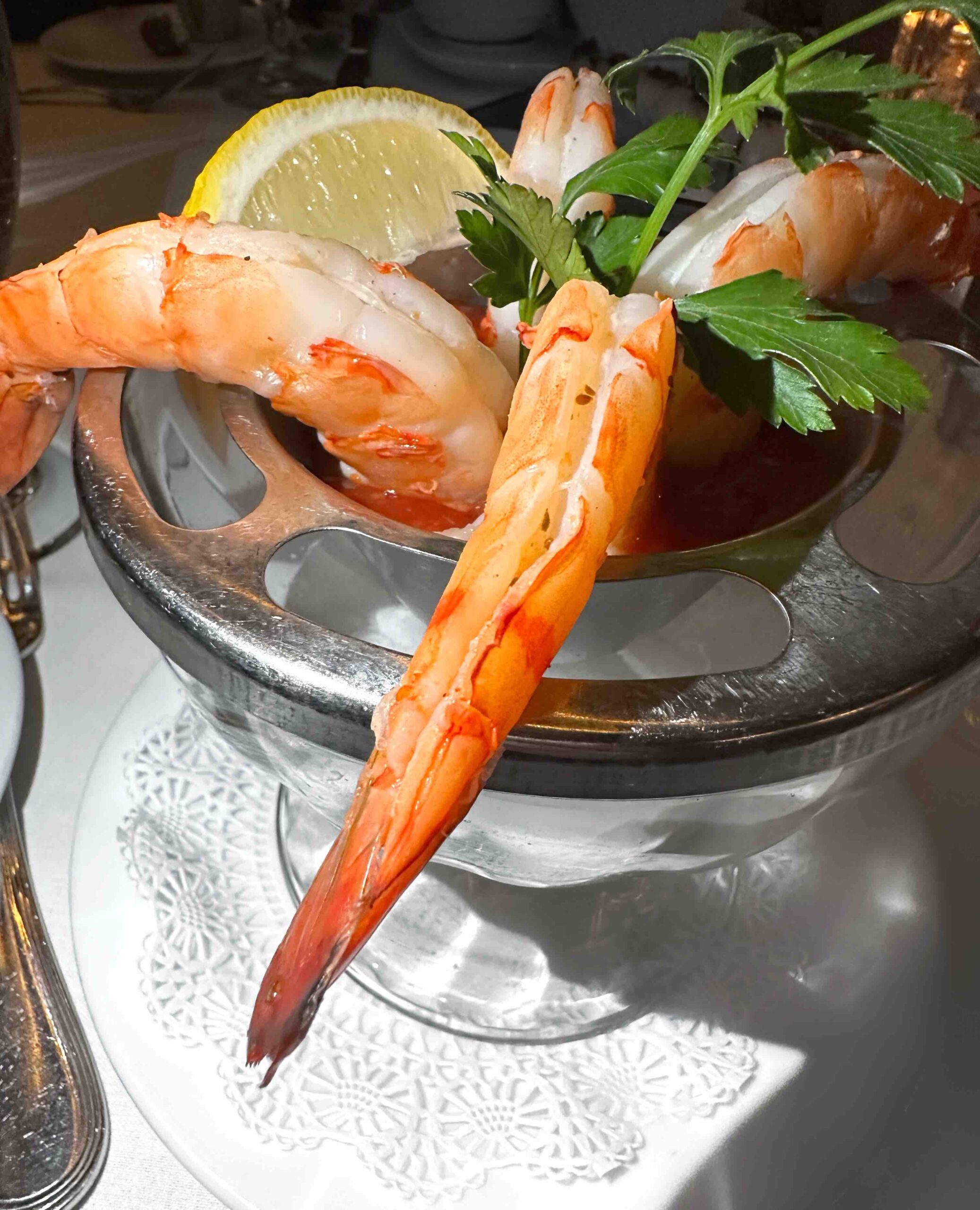 JUMBO SHRIMP COCKTAIL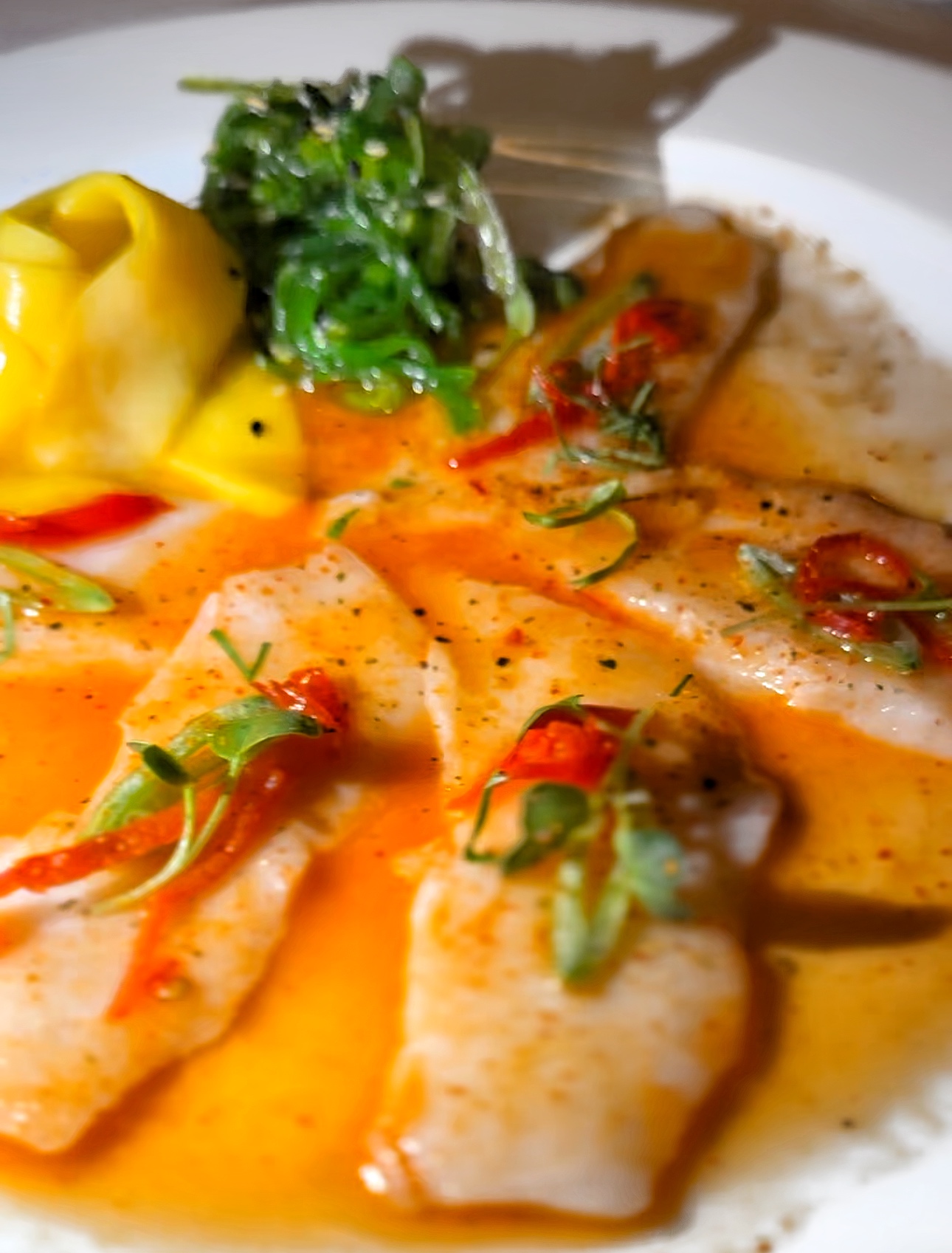 HAMACHI CRUDO
Pickled Mango, Sweet Peppers, Cilantro, Sesame Ginger Vinaigrette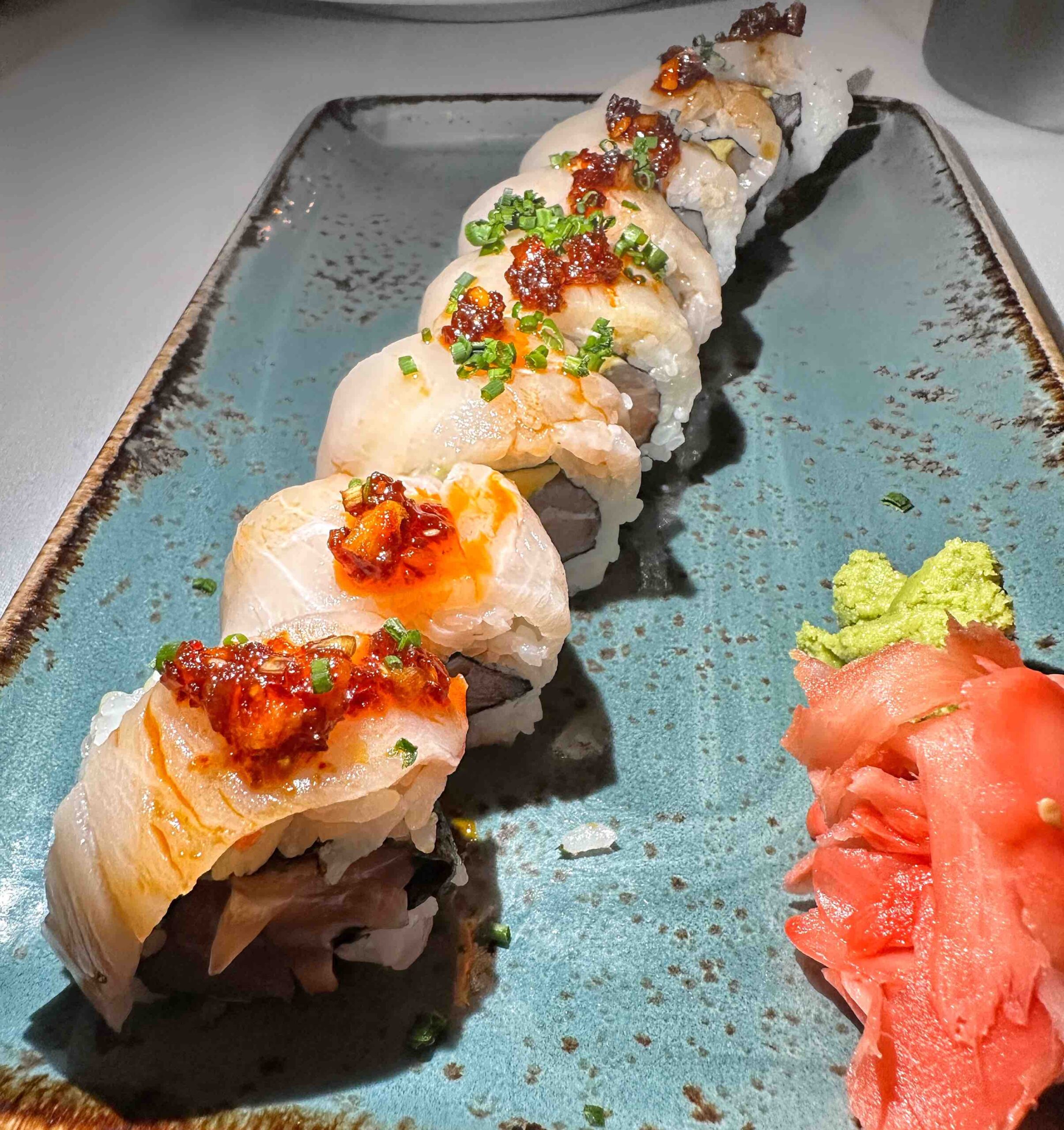 OCEAN ROLL
#1 Tuna, Salmon, Hamachi, Avocado, Chili Garlic Oil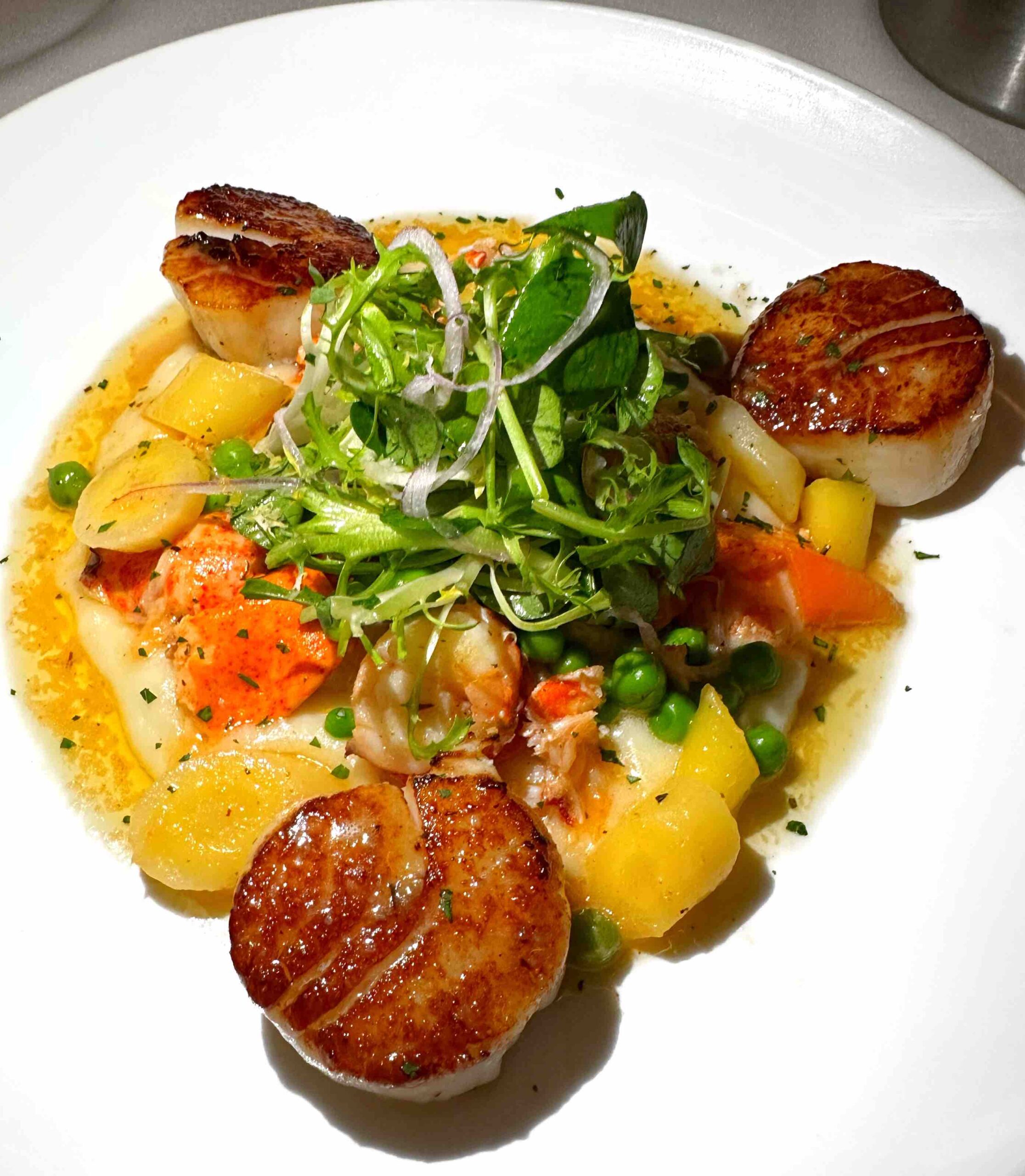 SURF & SURF
Seared Sea Scallops served with Butter Poached Lobster, Lemon Whipped Potatoes, Glazed Heirloom Carrots and English Peas with Citrus Dressed Frisee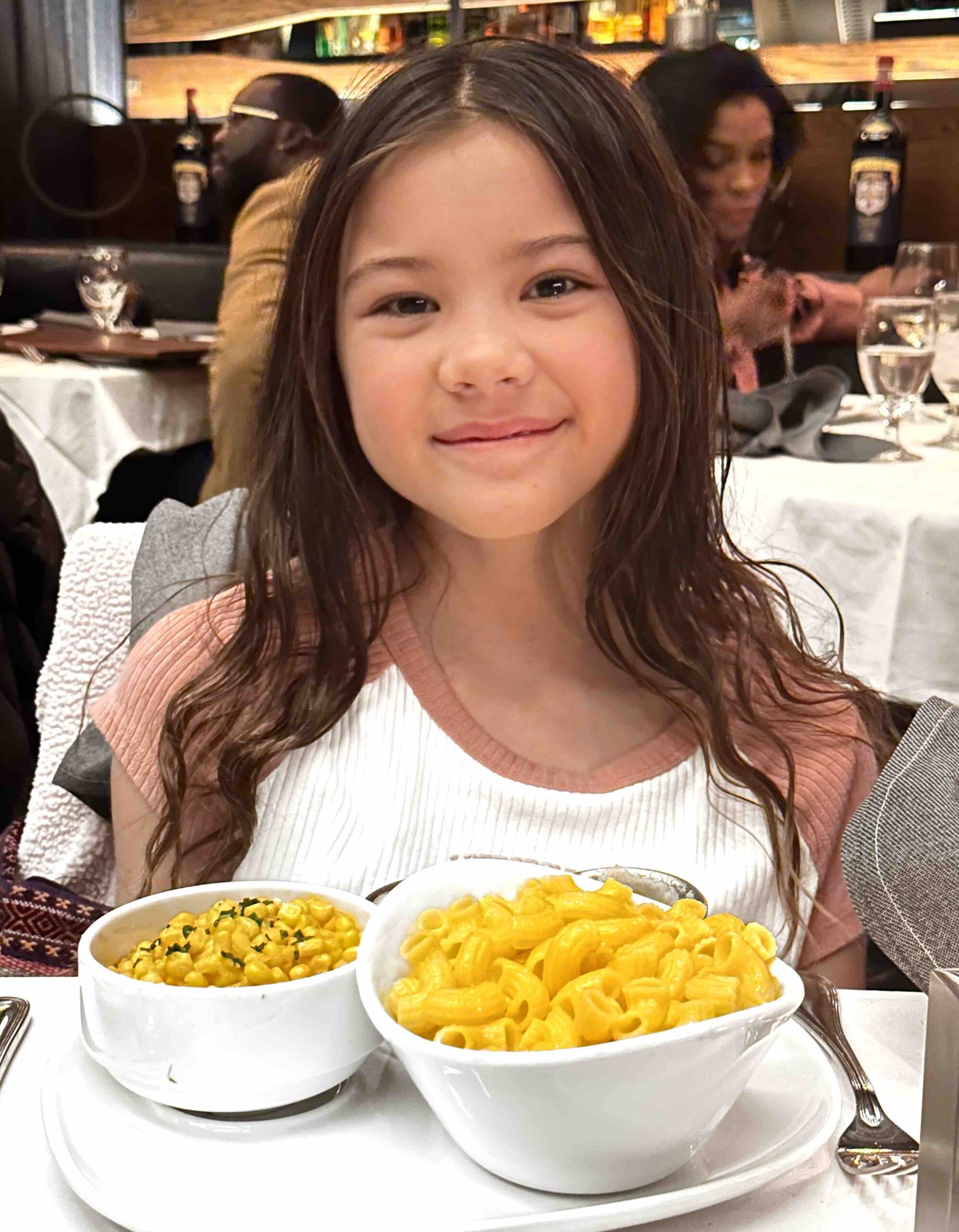 Macaroni & Cheddar Cheese with Butter Corn from the Kids Menu
Ocean Prime, located at the centre of buzzing Midtown, is a must stop spot for mouthwatering fare and quintessential NYC ambiance. We loved the large space separated into two distinct areas. Have a casual evening in their ambient and inviting bar or head to the elegant dining room for a decadent dinner. Our family loved the energetic scene, friendly service, and varied menu full of fresh seafood and juicy cuts of prime steak.
We started with a signature cocktail and a variety of tempting appetisers. Whether you're looking for a grand seafood platter or healthy vegetarian options you'll find something on their perfectly executed menu. Their prawn cocktail is lavishly delivered to the table in a cloud of smoke and the citrus infused tender hamachi was a burst of flavour for our tastebuds. The selection of sushi with creative twists are perfect for sharing and we loved the indulgent and spicy "Ocean Roll" withTuna, Salmon, Hamachi, Avocado and Chili Garlic Oil.
Ocean Prime features several specials each day using their freshest ingredients and we couldn't resist sampling the thick and juicy "Surf & Surf" Seared Sea Scallops served with Butter Poached Lobster, Lemon Whipped Potatoes, Glazed Heirloom Carrots and English Peas with Citrus Dressed Frisee.
Don't hesitate to bring the kids when you're visiting Ocean Prime. Not only do they have a children's menu but it's very reasonable priced at $10 and under, and portions were very generous for our hungry mini foodies. An ideal choice to visit with family or friends, to impress a business colleague, or a celebratory meal. On our must dine list when staying in Midtown NYC.
123 W 52nd St, New York, NY 10019
+1 212-956-1404