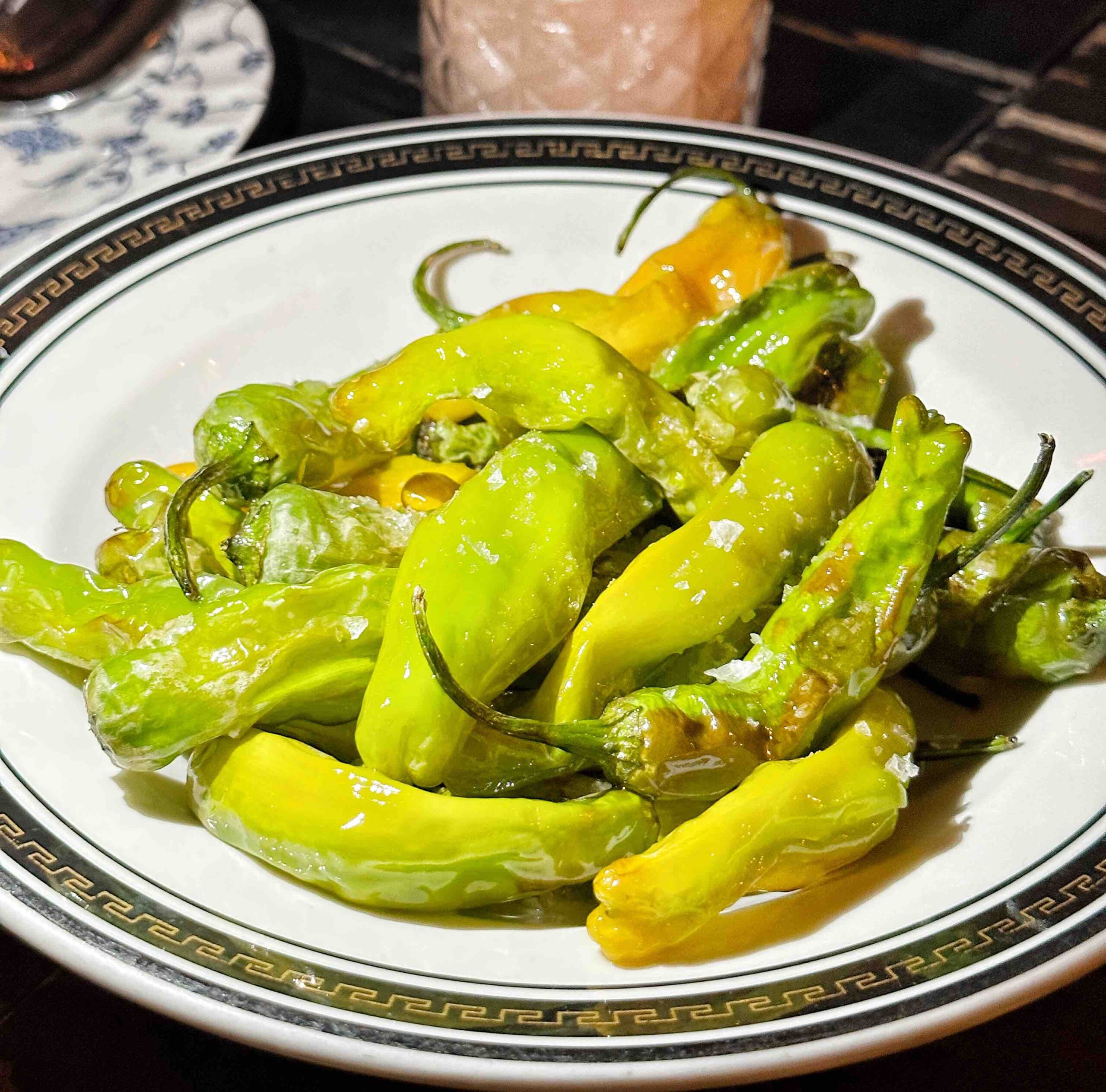 SHISHITO PEPPERS
fried shishito peppers with malden salt flakes
FRESH ROLLS
local vegetables, rice noodles wrapped with rice paper served with spicy peanut dressing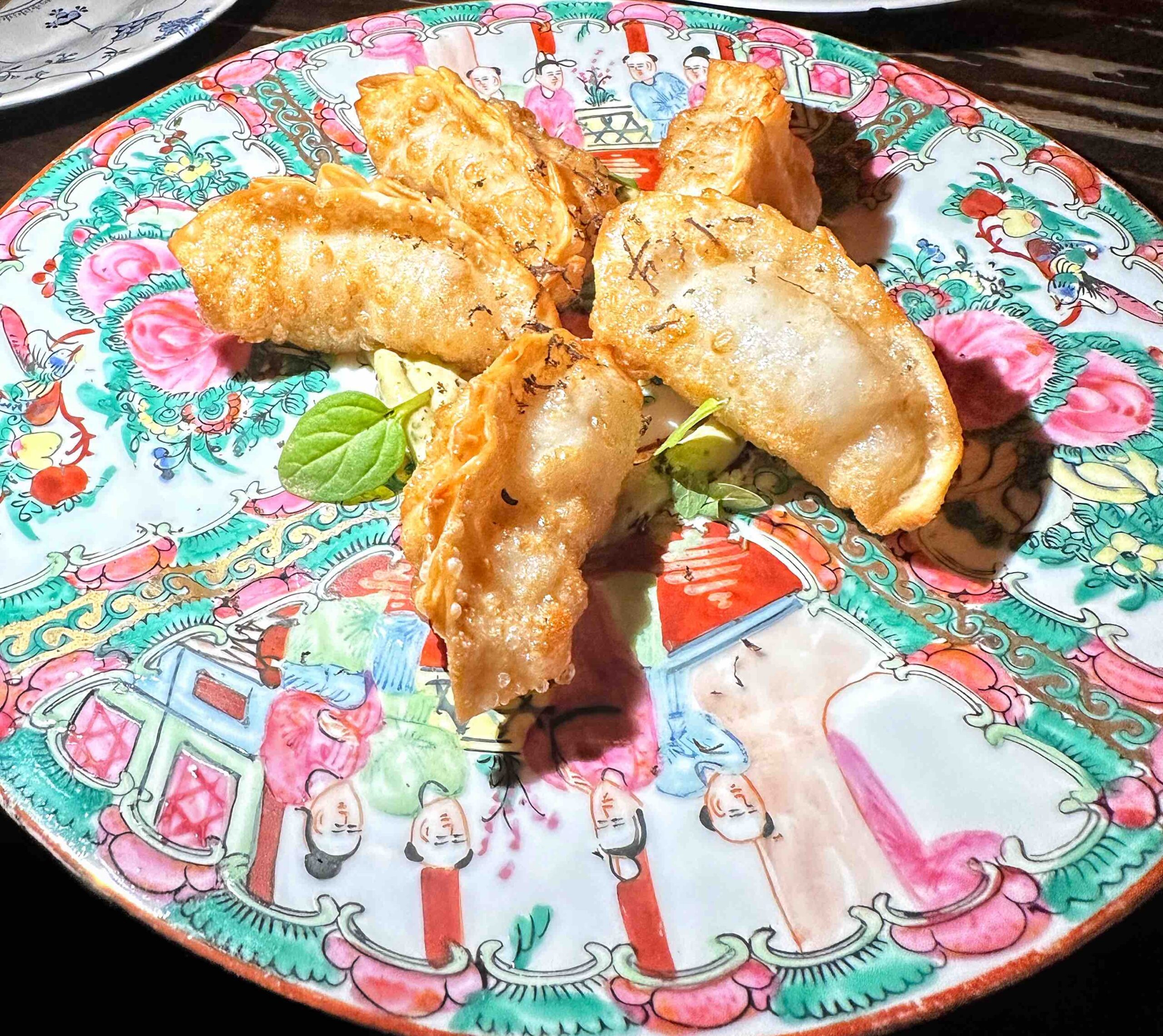 TRUFFLE DUMPLINGS
fried homemade shrimp, chicken dumpling, avocado cream and truffle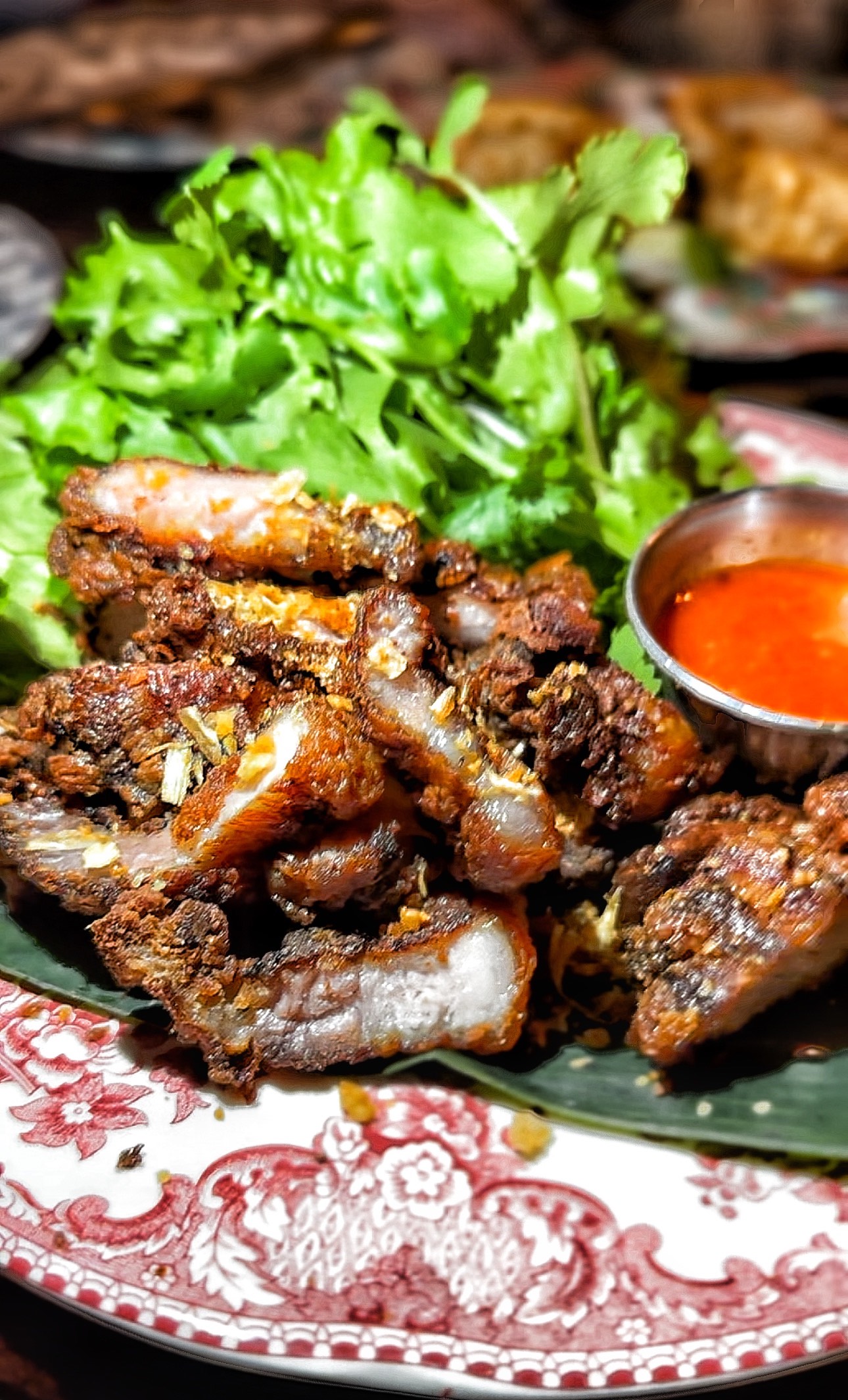 MOO KEM TOD
fried marinated pork belly served with Thai herbs and spicy chili sauce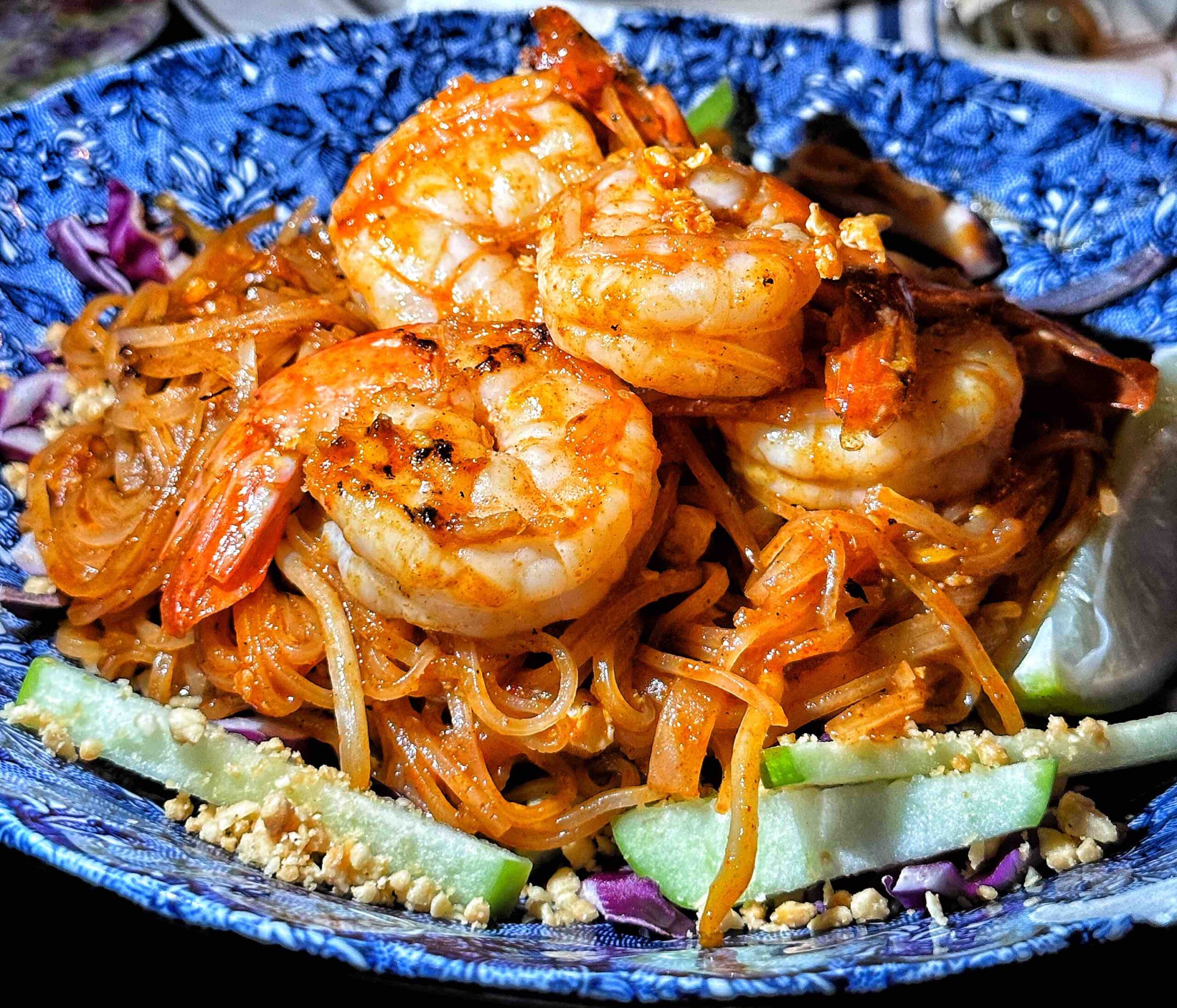 PAD THAI WITH SHRIMP
thin rice noodle with Pinto pad thai sauce, fresh farm egg, peanut, local vegetables condiment and shrimp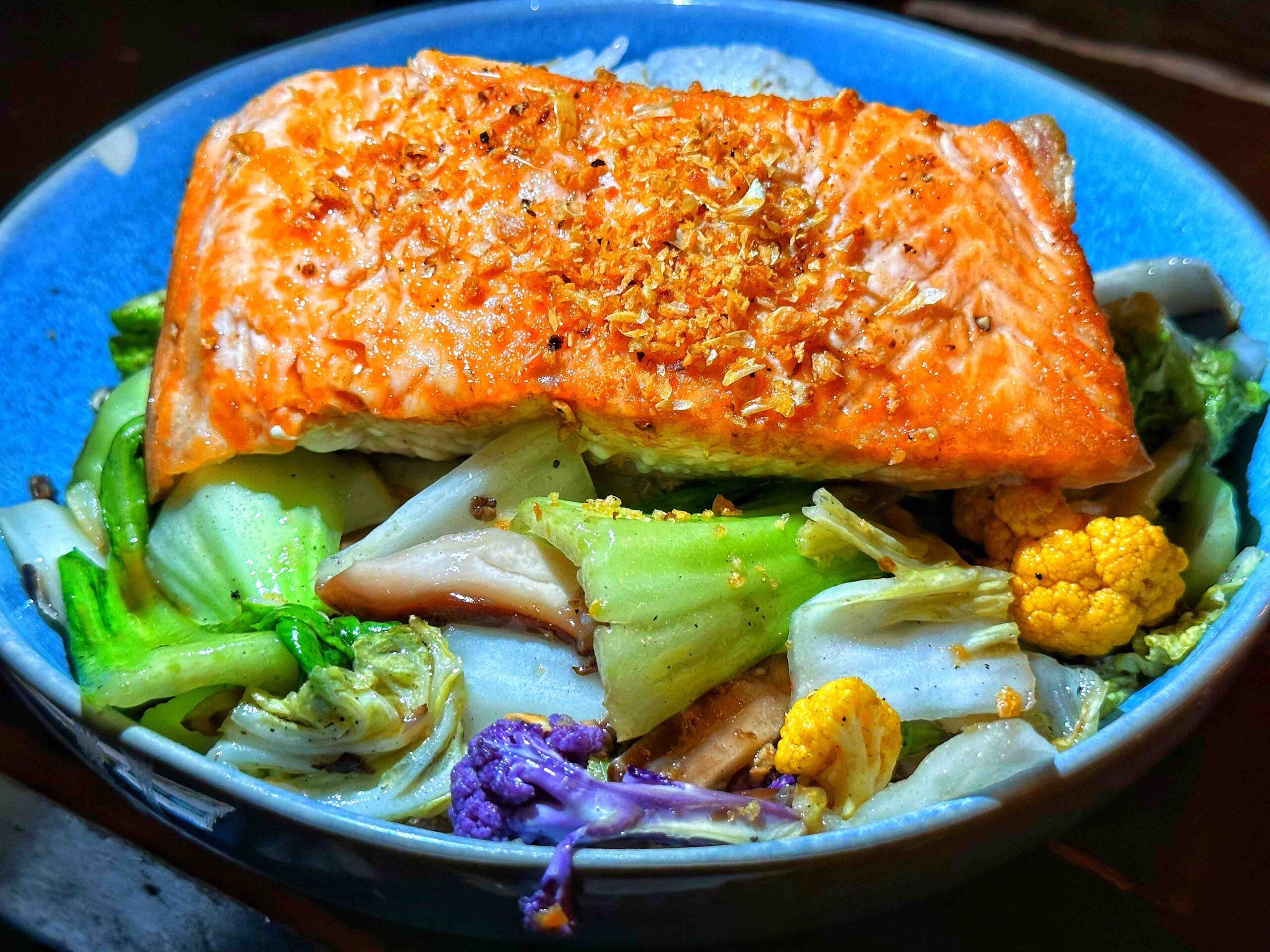 SALMON RICE BOWL
pan seared salmon, sautéed local green with brown sauce, served over jasmine rice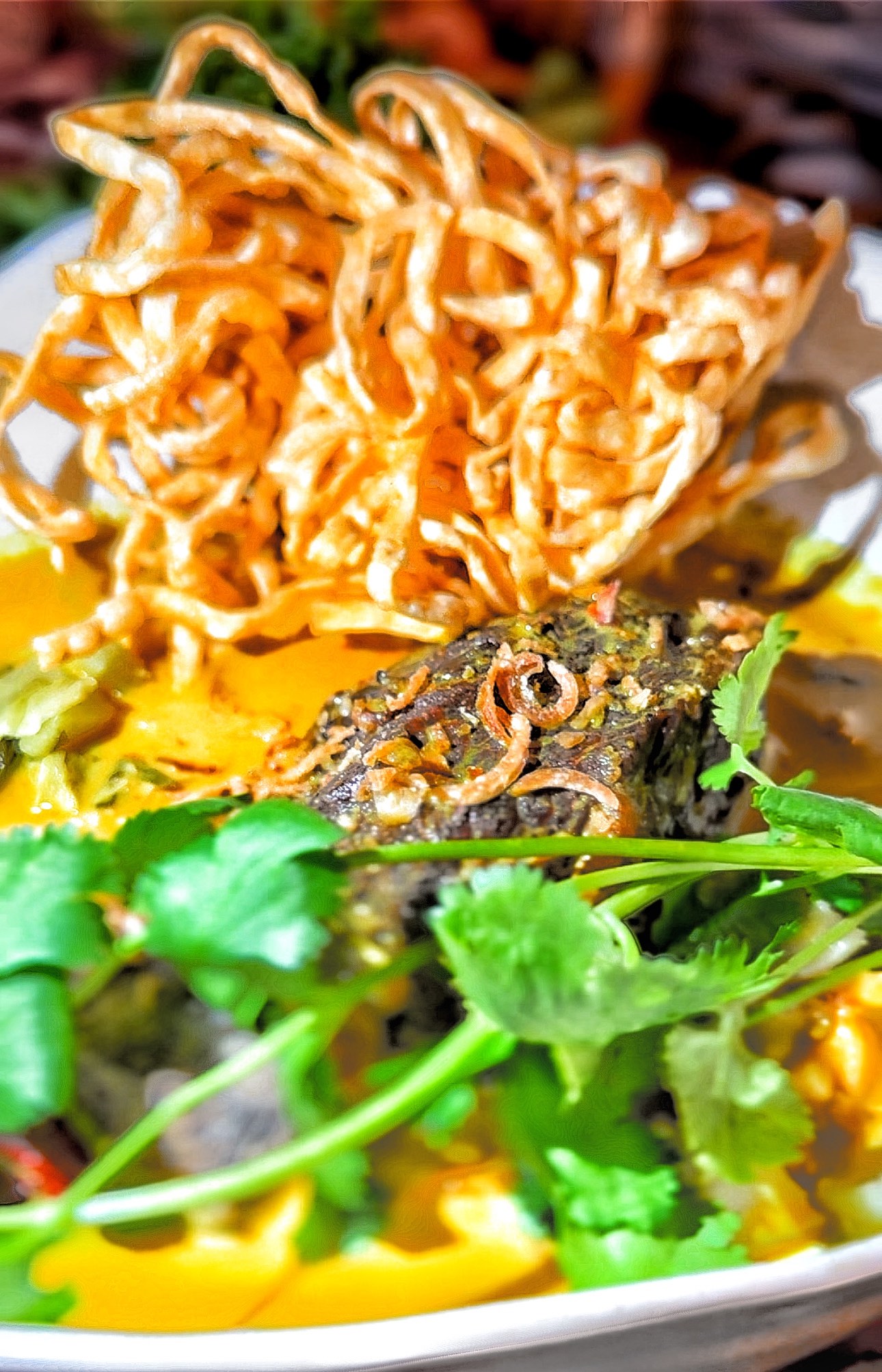 KAO SOI WITH SHORT RIB ON THE BONE
braised short rib with bone, homemade Chiangmai style yellow curry and egg noodles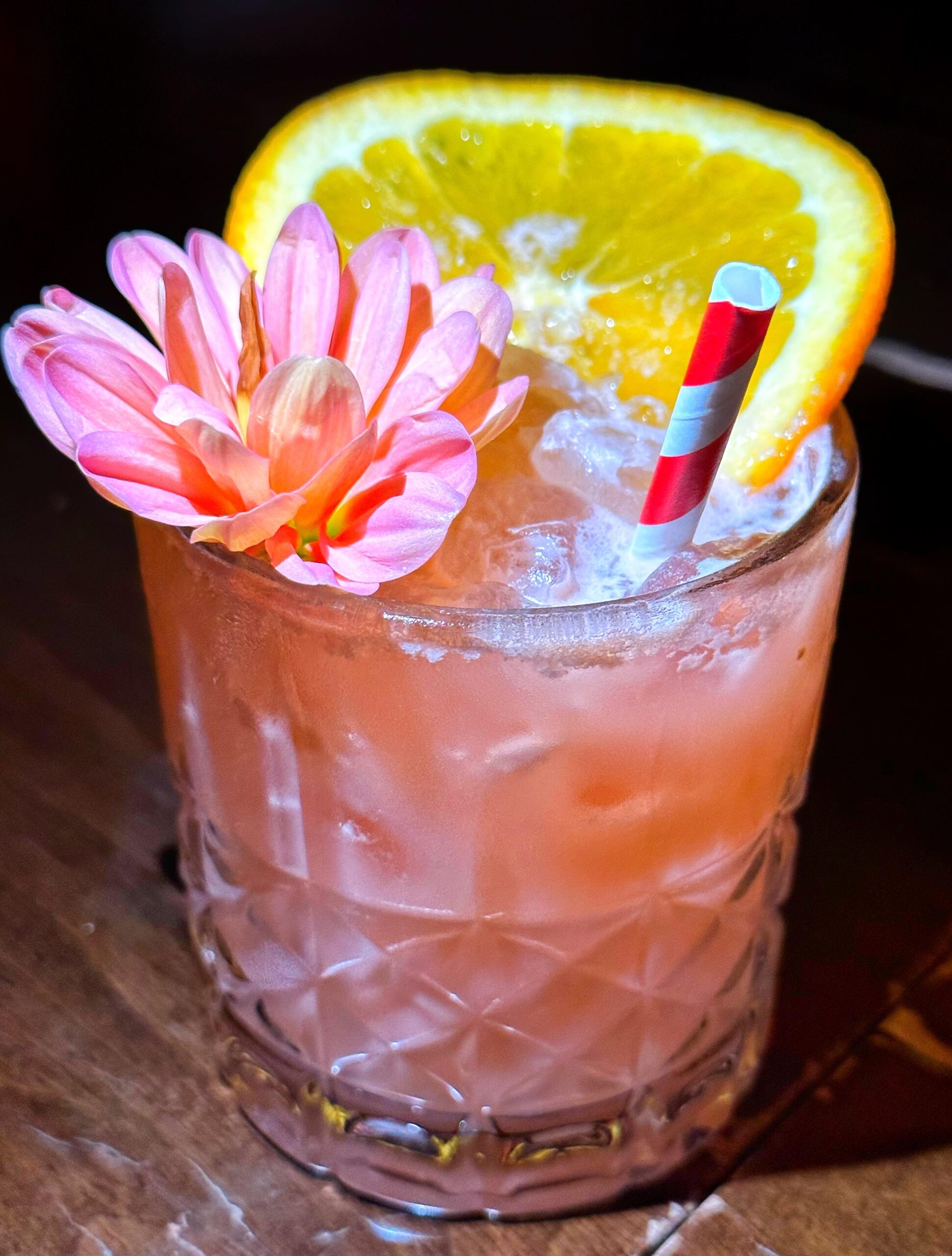 TEQUILA BLOOM
Tequila, aperol, coconut milk, lime juice
Pinto Garden, located in the stylish West Village, is a blooming oasis serving up delicious Thai fare for the discerning diner. We loved the welcoming ambiance and intimate setting perfect for date night or a night out with friends. At dinner the interiors are dimly lit with candlelight, crating a cozy and inviting vibe. The restaurant also houses a floral accented enclosed backyard featuring a beautiful garden design which can be used for year round dining.
We started our meal with one of their signature cocktails featuring bright and fresh flavours to wet our appetite. The menu is authentic featuring a variety of tempting Thai fare prepared with seasonal and high quality ingredients. Chef Teerawong has produced a carefully curated selection of dishes incorporating flavours from his home Bangkok as well as other diverse regions around Thailand.
Highlights included the fragrant Shishito Peppers with Malden Salt Flakes, the crisp and refreshing Fresh Rolls with Spicy Peanut Dressing, the delicate and flavourful Homemade Truffle Dumplings, the addictive "Moo Kem Tod" fried marinated Pork Belly served with Thai herbs and spicy Chili Sauce, and authentic Pad Thai topped with the juiciest Shrimp. Kao Soi is one of our favourite Northern Thai dishes and Pinto Garden's rendition is a must try. We dined as a family and loved sharing all the different dishes alongside the vibrant and buzzing atmosphere. A perfect spot if you're craving a taste of Thailand in New York City.
117 W 10th St, New York, NY 10011
+1 212-366-5455