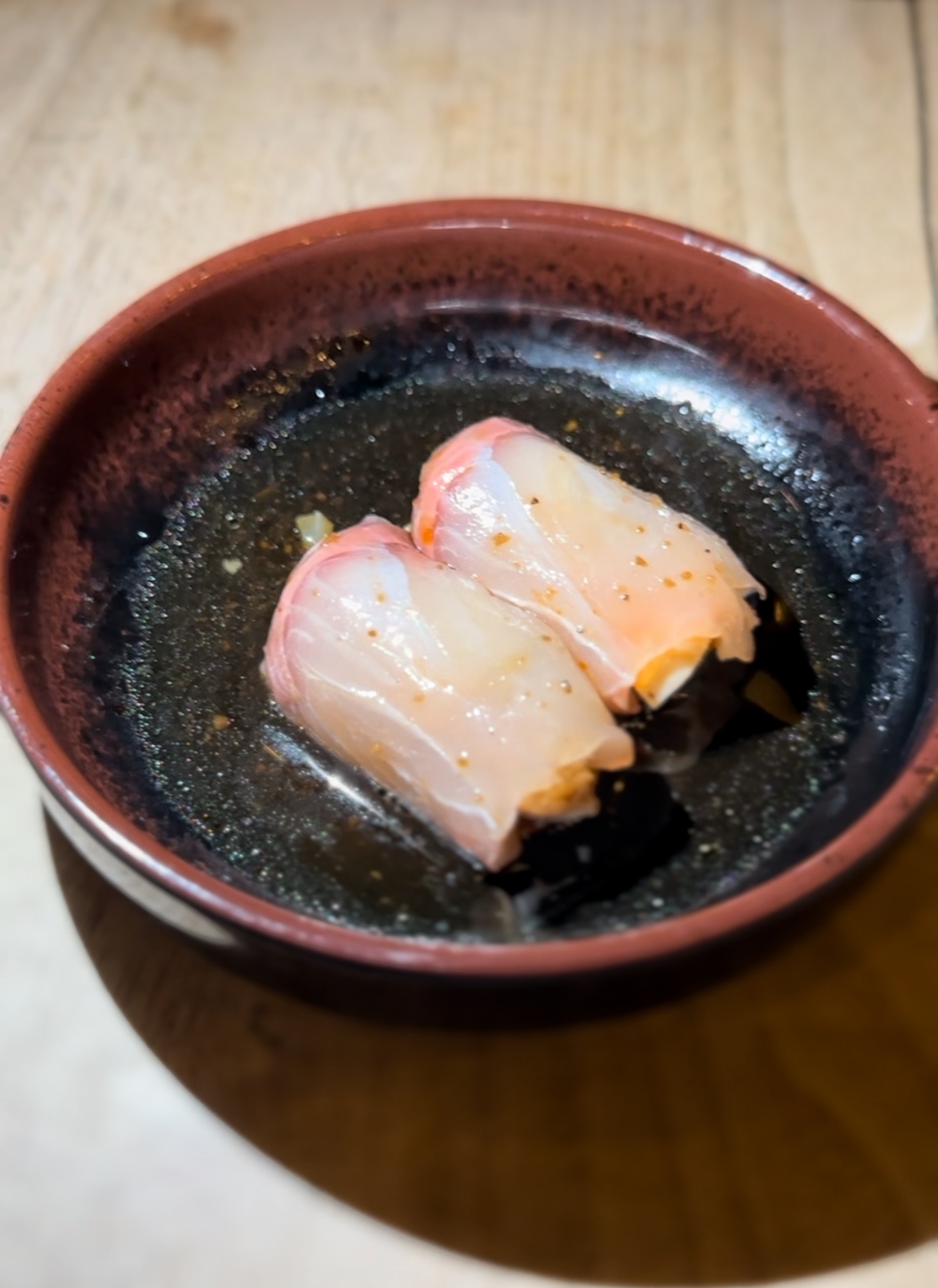 Monkfish Liver & Daikon Radish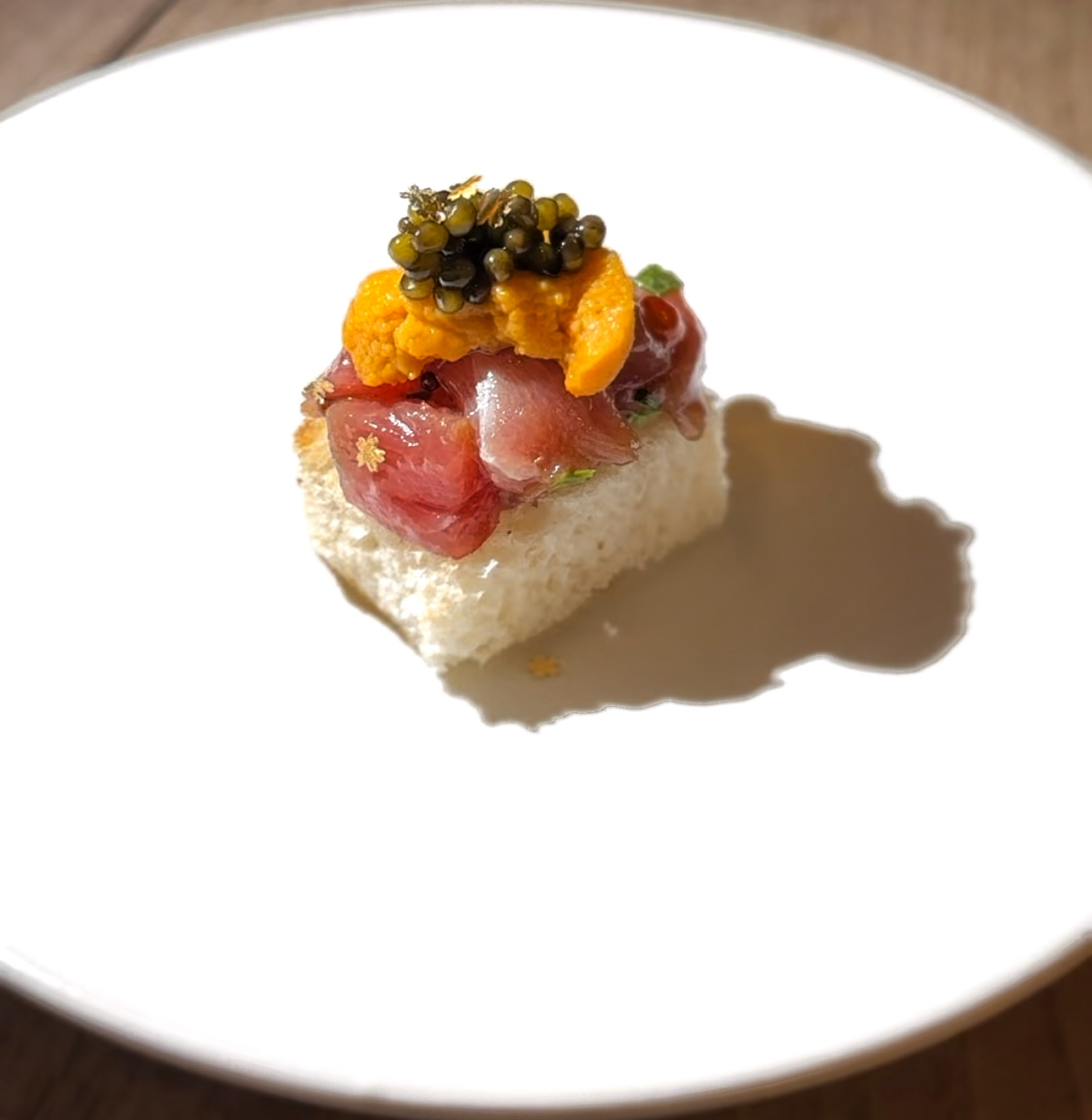 Toro, Uni, Caviar, Gold Flakes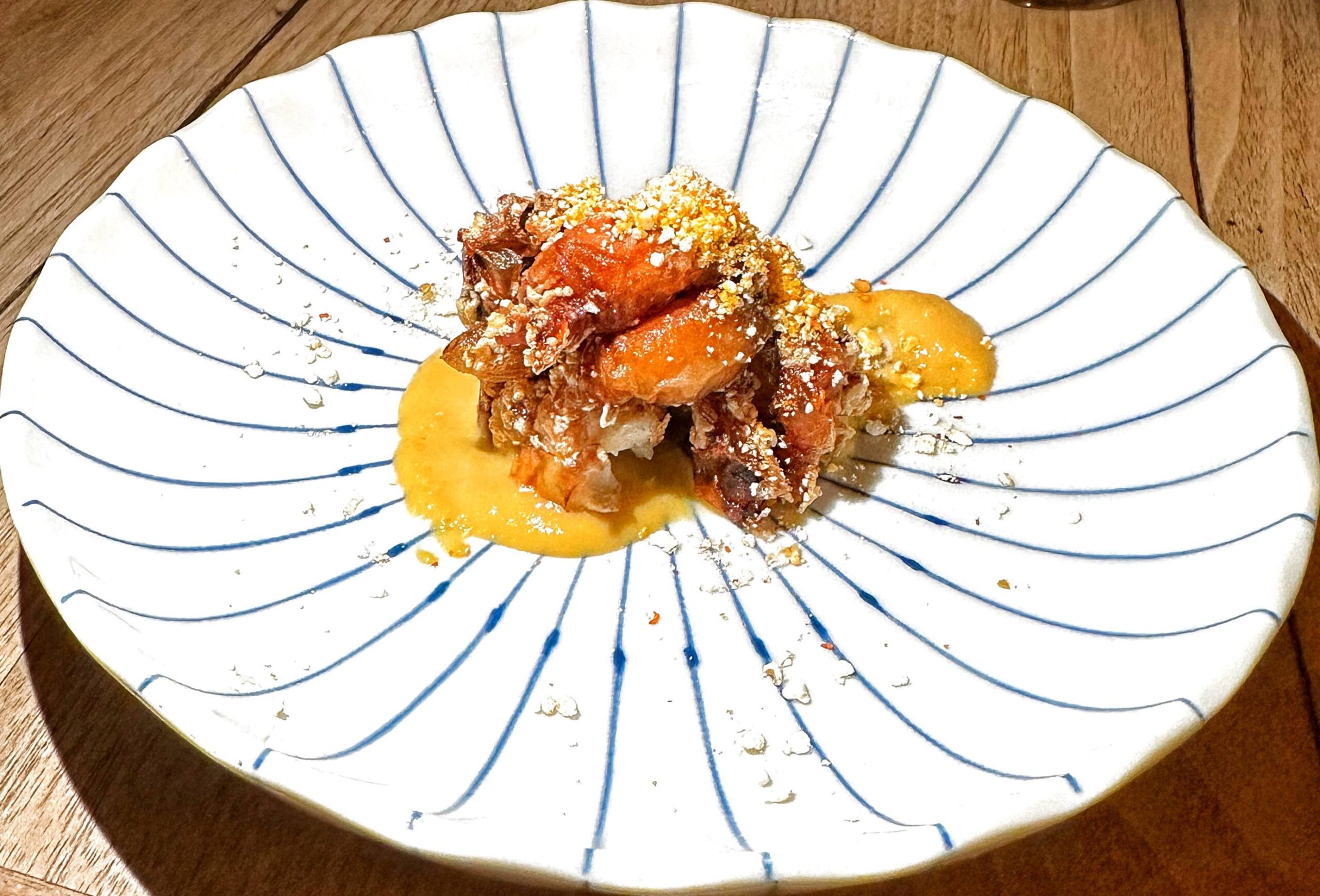 Soft Shell Crab, Sweet Corn Puree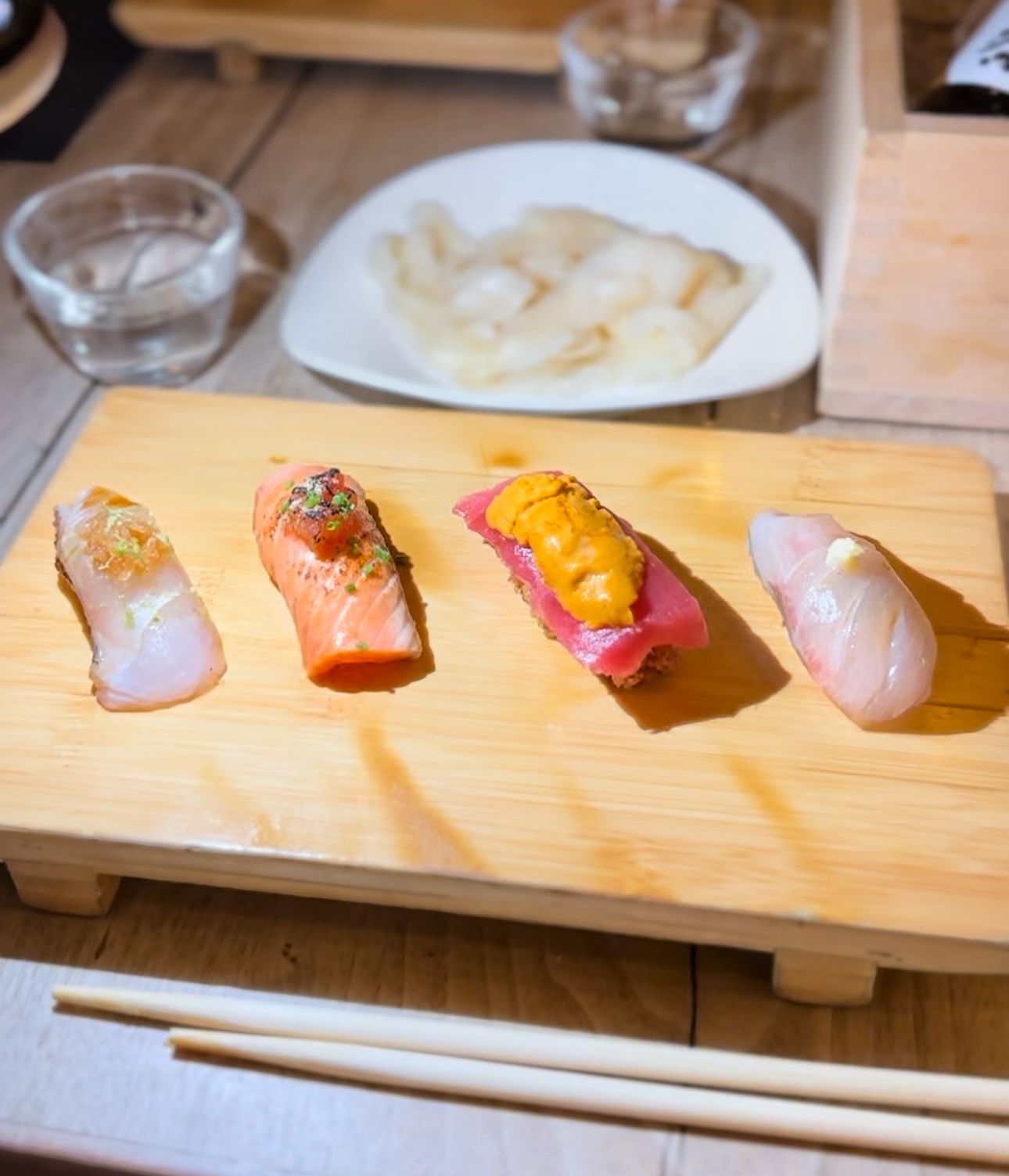 Assorted Sushi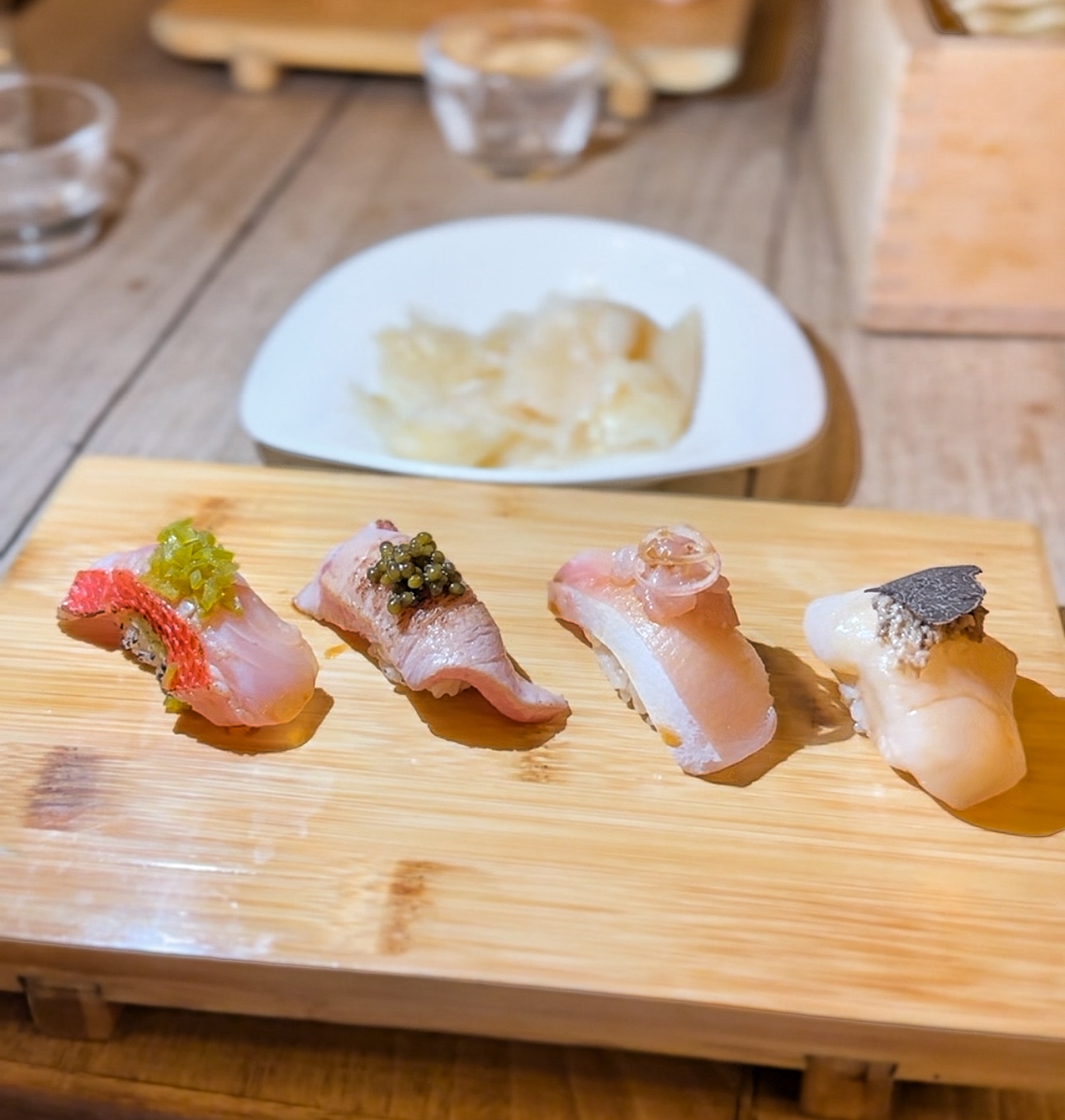 Assorted Sushi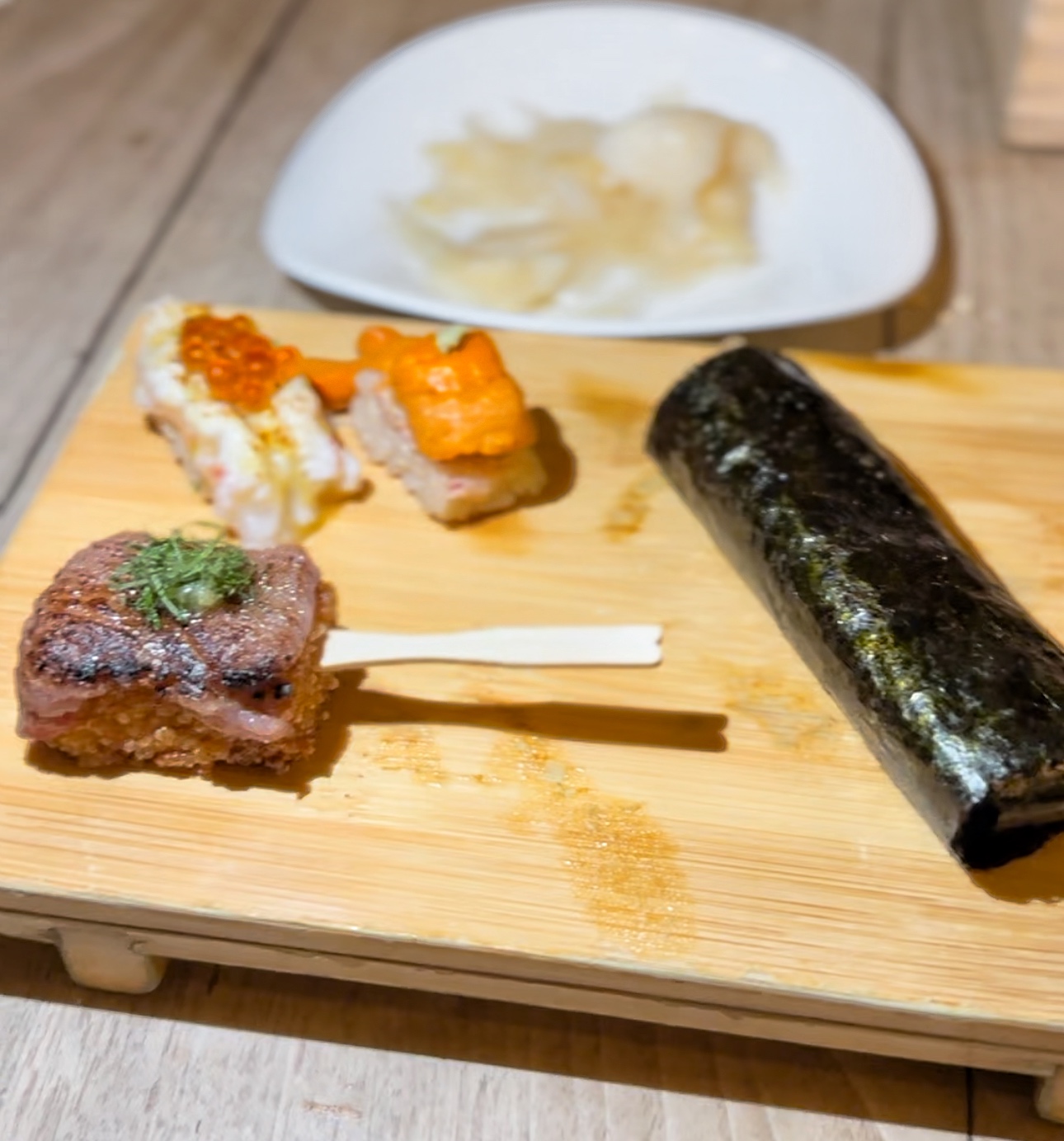 Assorted Sushi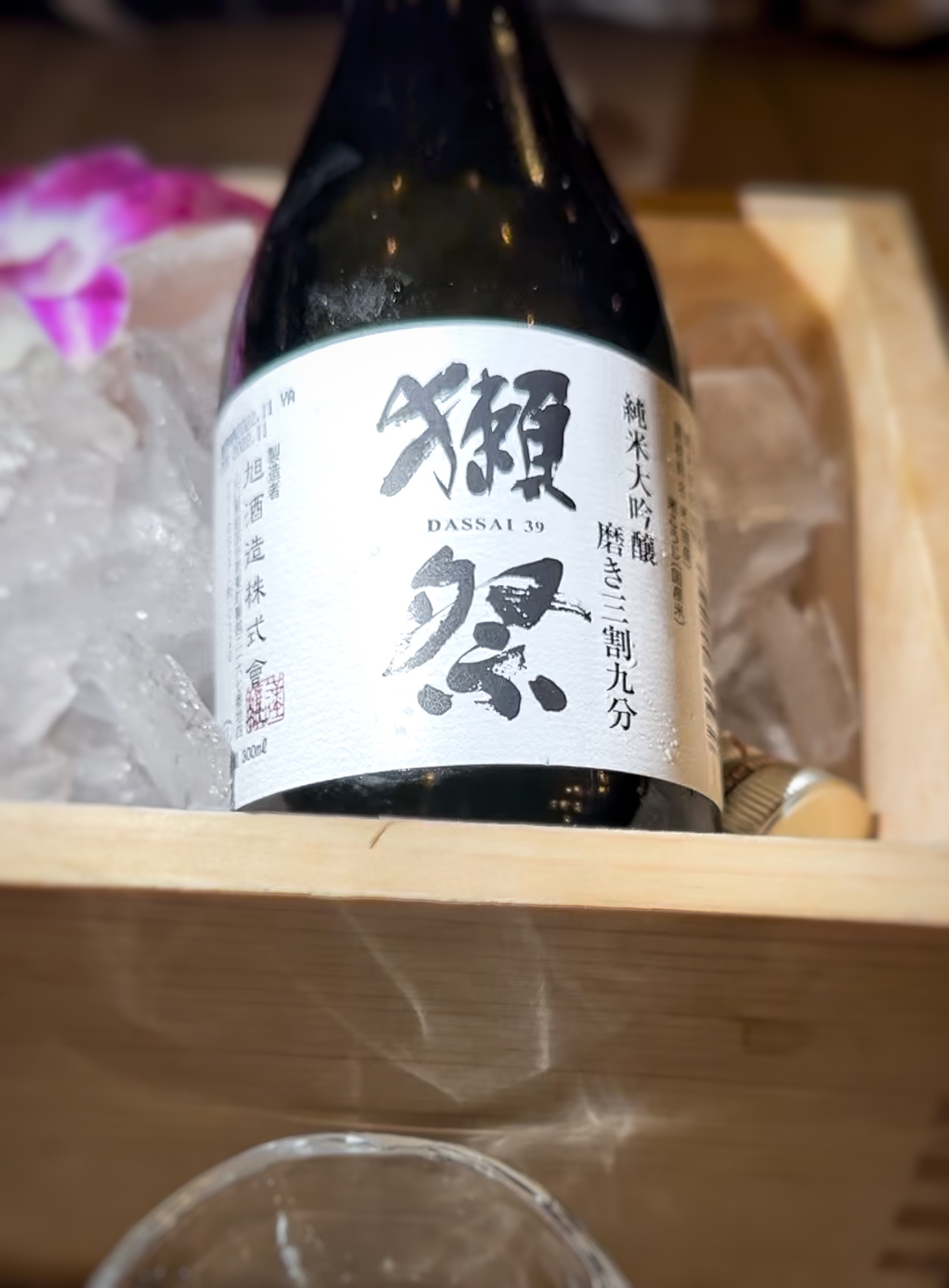 Sake
Sushi Lab Rooftop is a stylish and buzzing venue perfect for an evening of Japanese fare with a fun atmosphere in New York City. We loved the vibrant venue's energetic vibe, perched on the top of the Sanctuary Hotel, overlooking the city's bright streets. The menu is full of innovative Japanese sushi and rolls, addictive appetisers perfect for sharing, and decadent signature omakase menus. We loved the impressive drinks selection with some refreshing affordable sake options alongside many boutique brands as well as Japanese whiskies and creative cocktails. The staff are eager to help with recommendations that will go well with your order ensuring you have a perfectly paired meal.
We ordered the 15 course "The Lab Experiment" omakase dining experience which used some of the finest ingredients including fresh truffle, wagyu, and caviar, all immaculately crafted at the restaurant's open sushi bar. Highlights included Monkfish Liver & Daikon Radish, the Toro with Uni, Caviar and Gold Flakes the Soft Shell Crab with Sweet Corn Puree and the variety of unique and decadent sushi combinations that followed.
As we were dining with our children we were happy to see they had family friendly options on the menu. Our kids enjoyed a selection of sushi rolls and especially loved the "Sancho Eel Roll" with Cucumber, Avocado, Sesame and Sansho Pepper, the "Washugyu Beef Roll" using American Waygu, Shrimp Tempura, Avocado, Crab, Yakiniku Miso, and Chives, and the Honey Soy Glazed Chicken Wings. A truly memorable dinner and a must dine spot when visiting New York City.
132 W 47th St, New York, NY 10036
1 212-432-0000