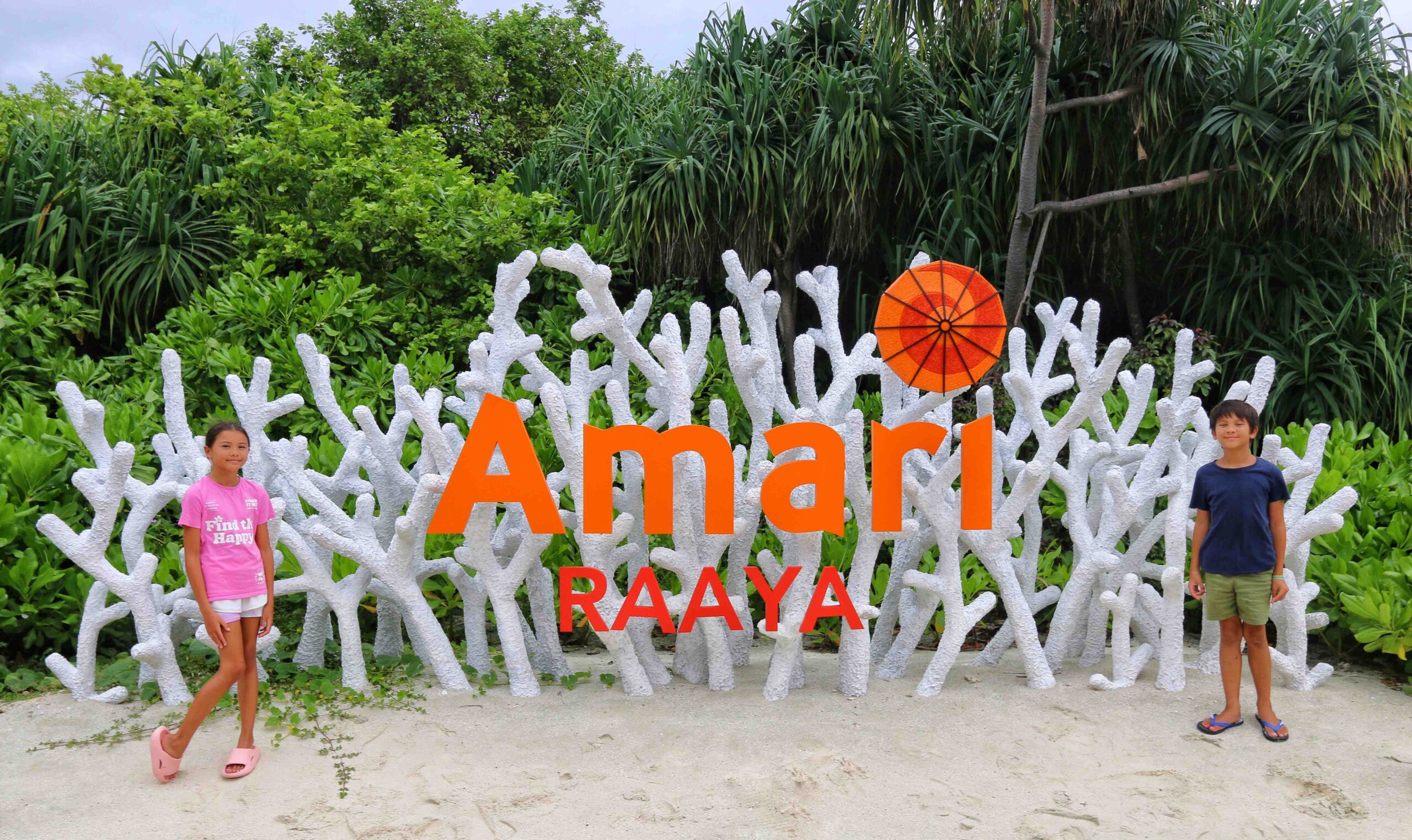 Amari Raaya
Beach Pool Villa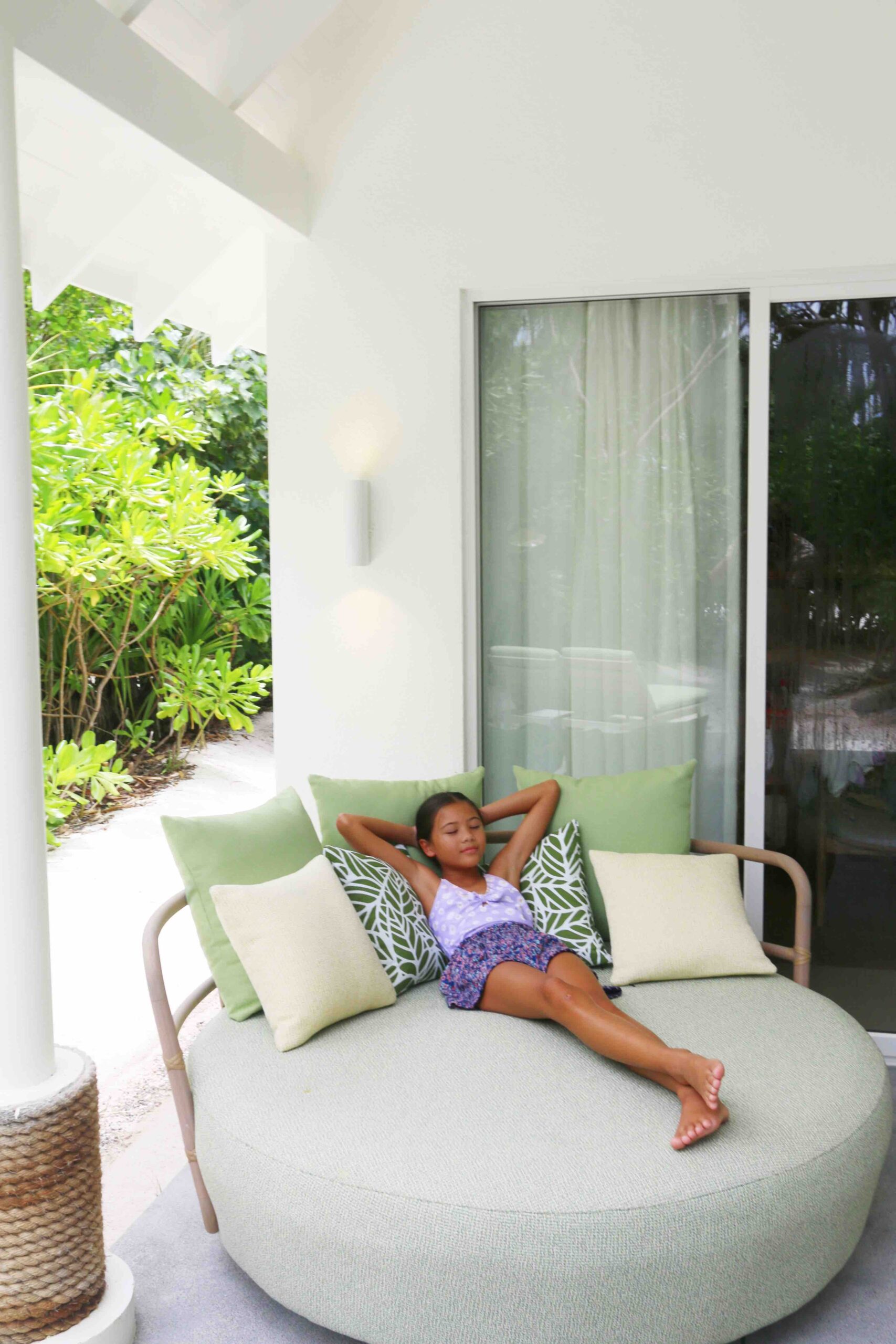 Outdoor Furniture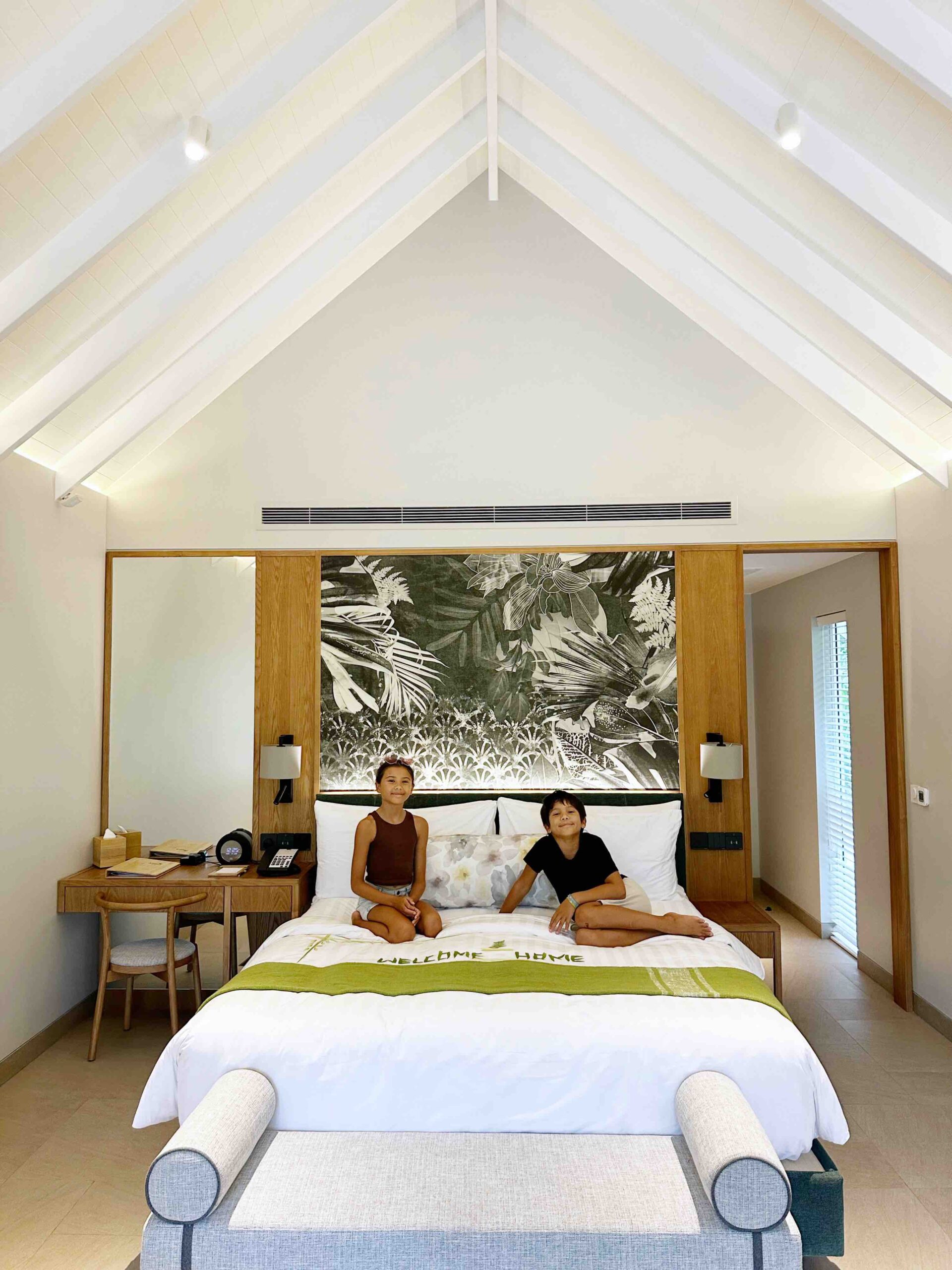 Comfy Bed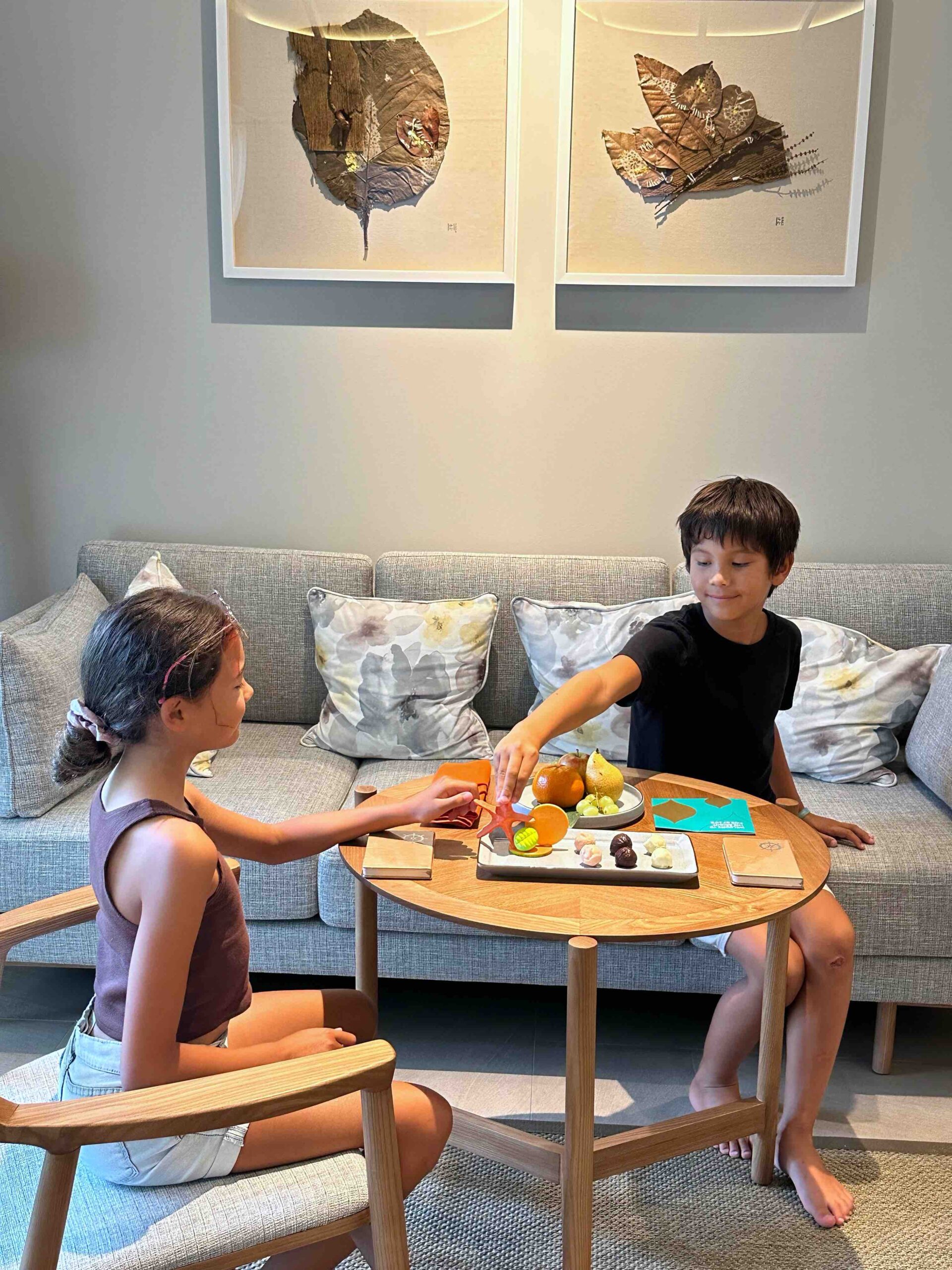 Lounge area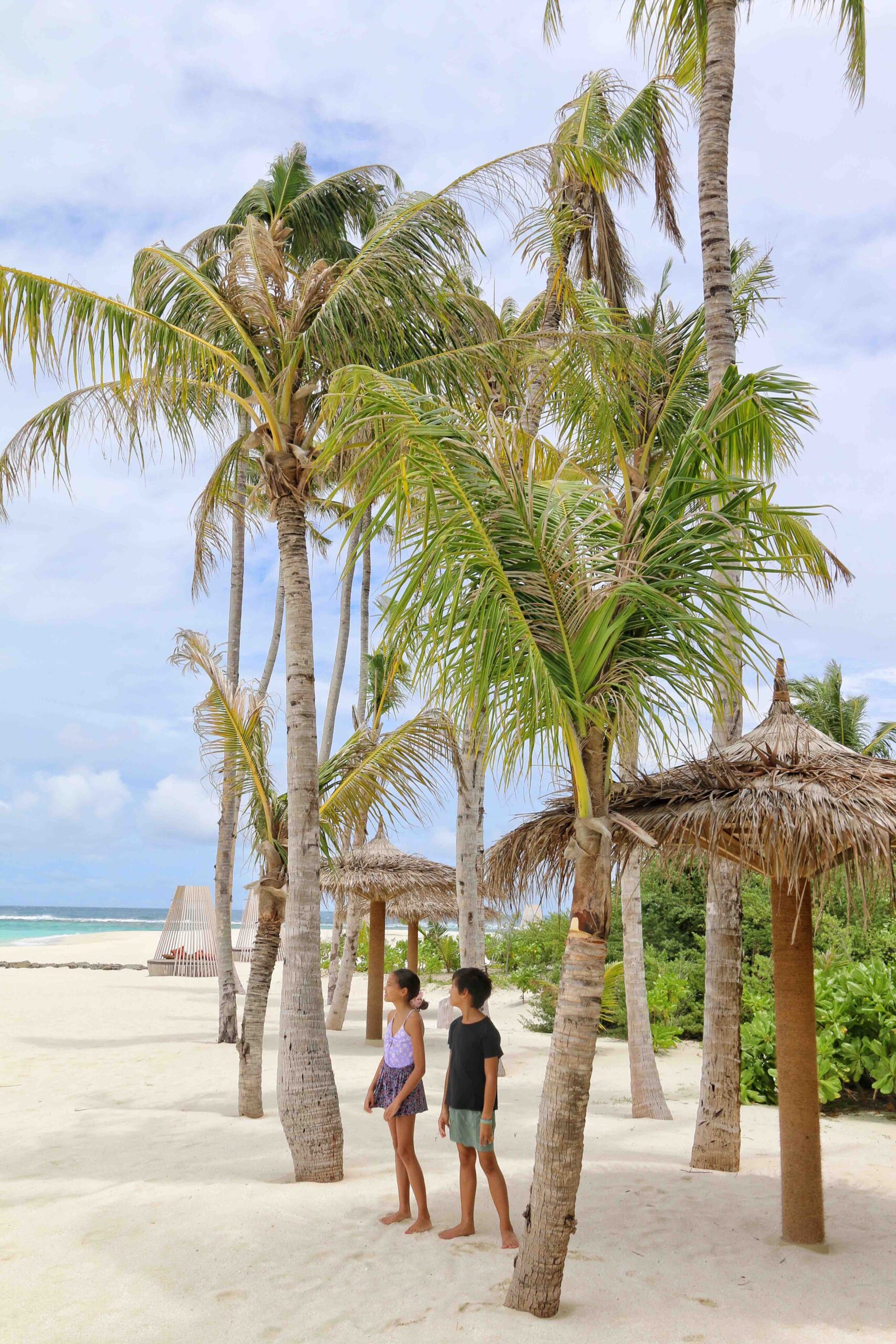 Beach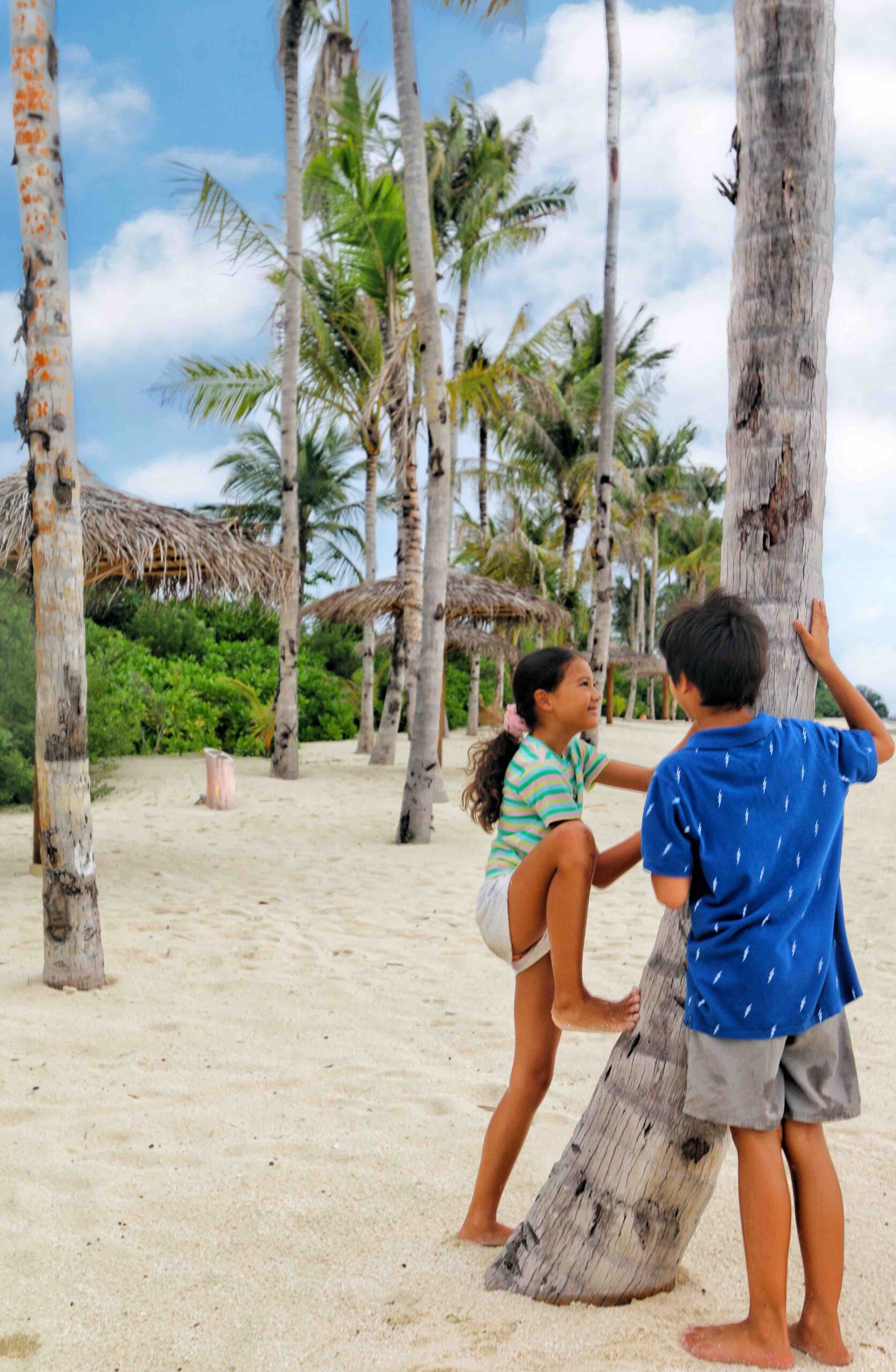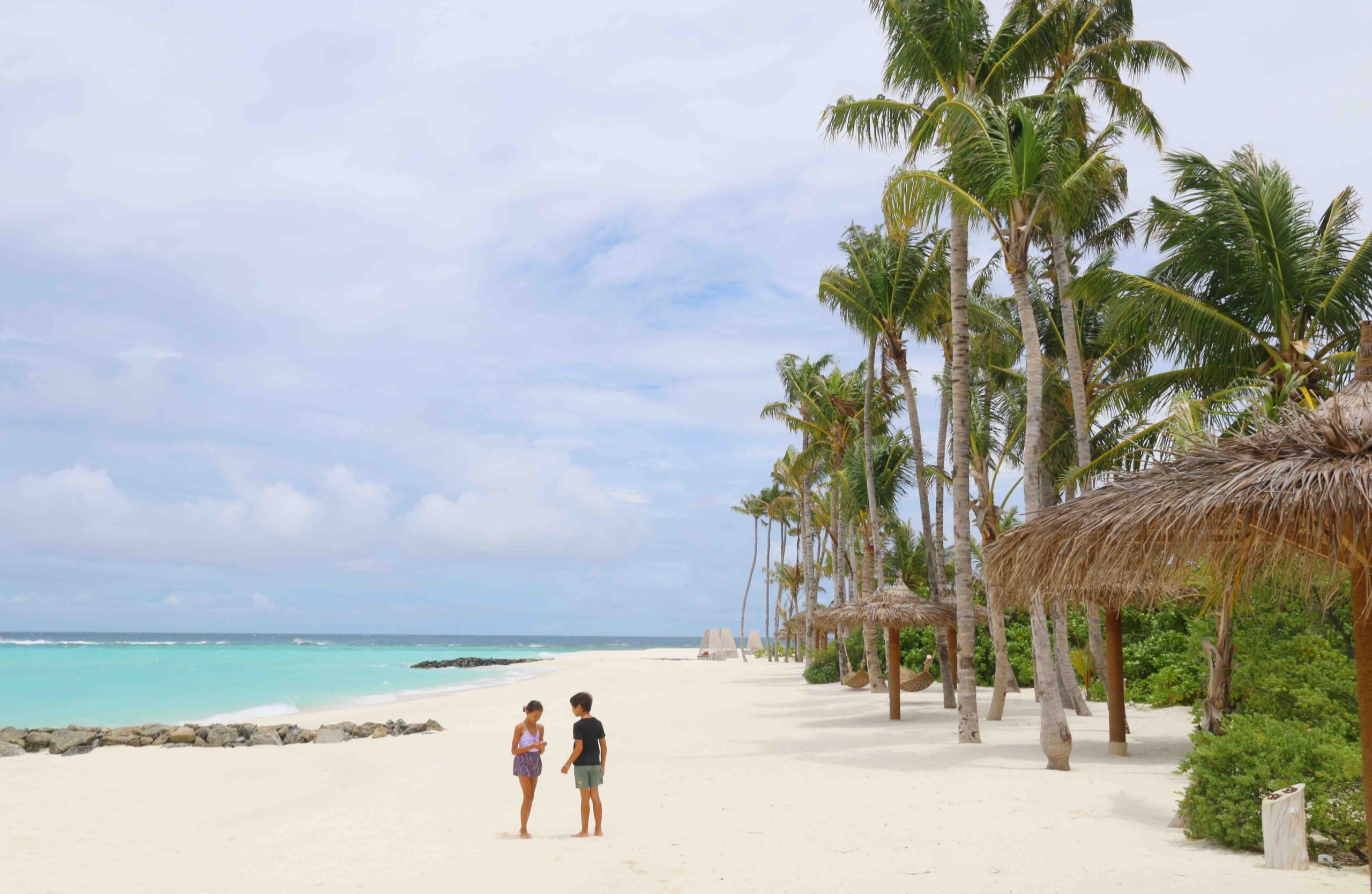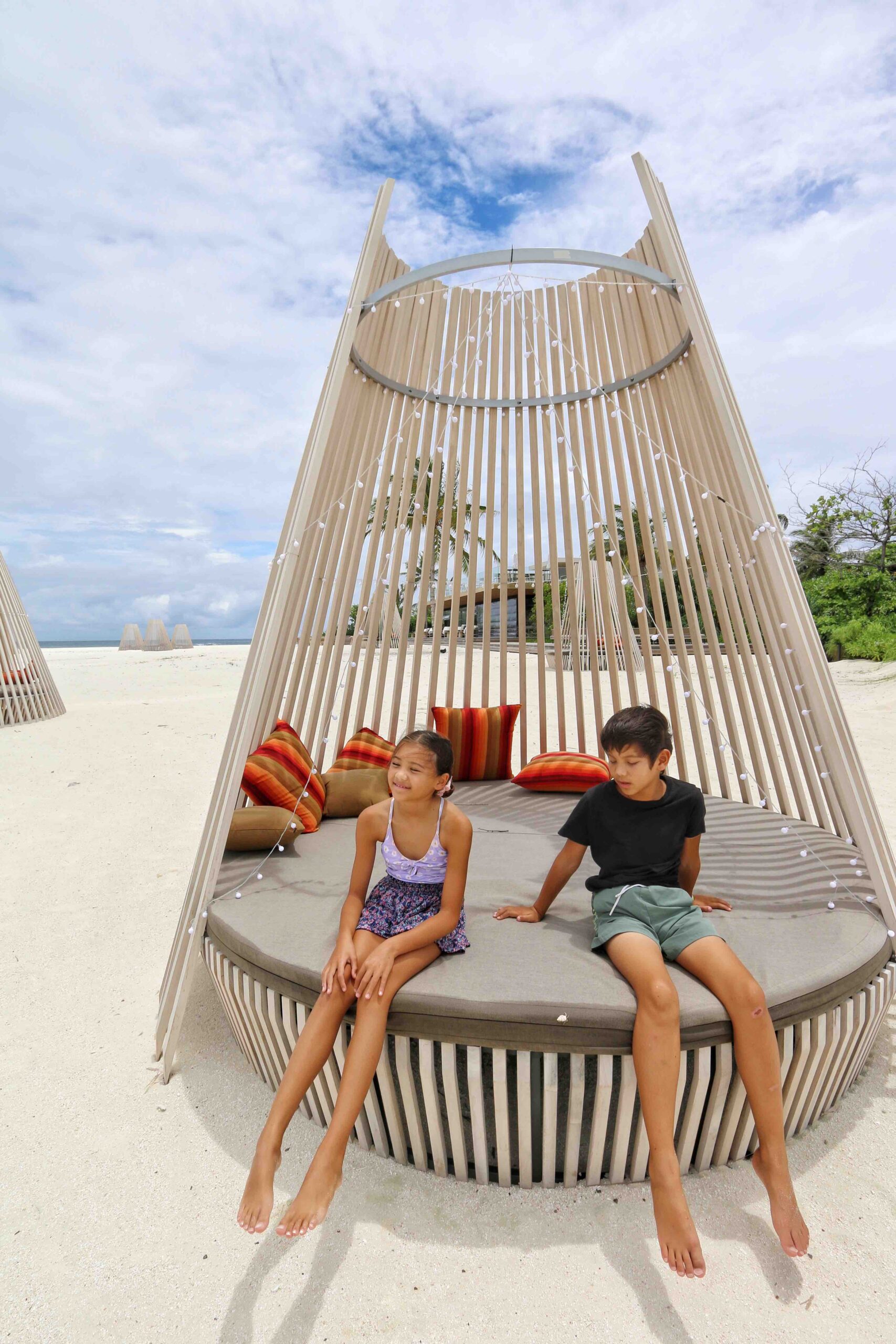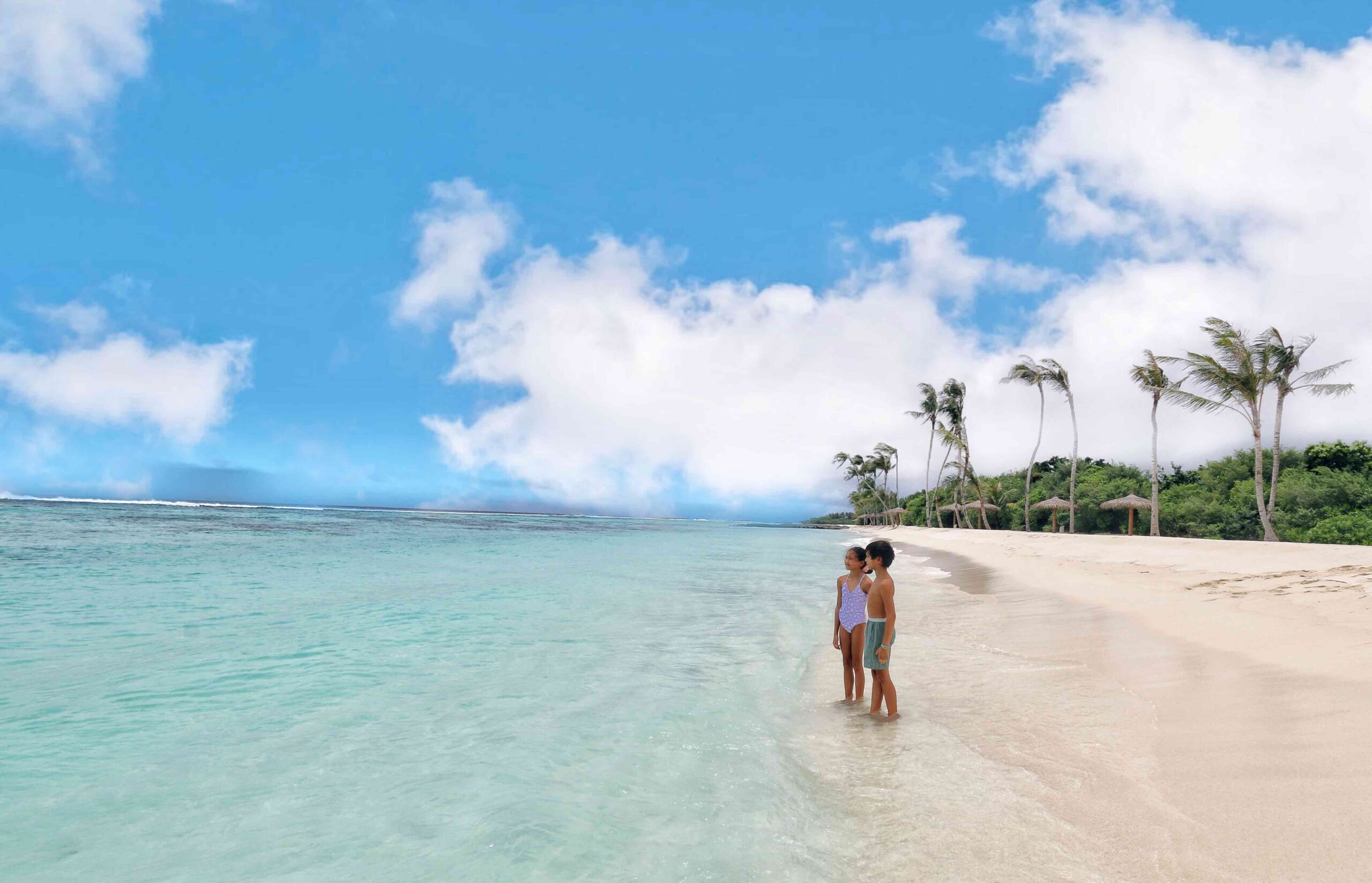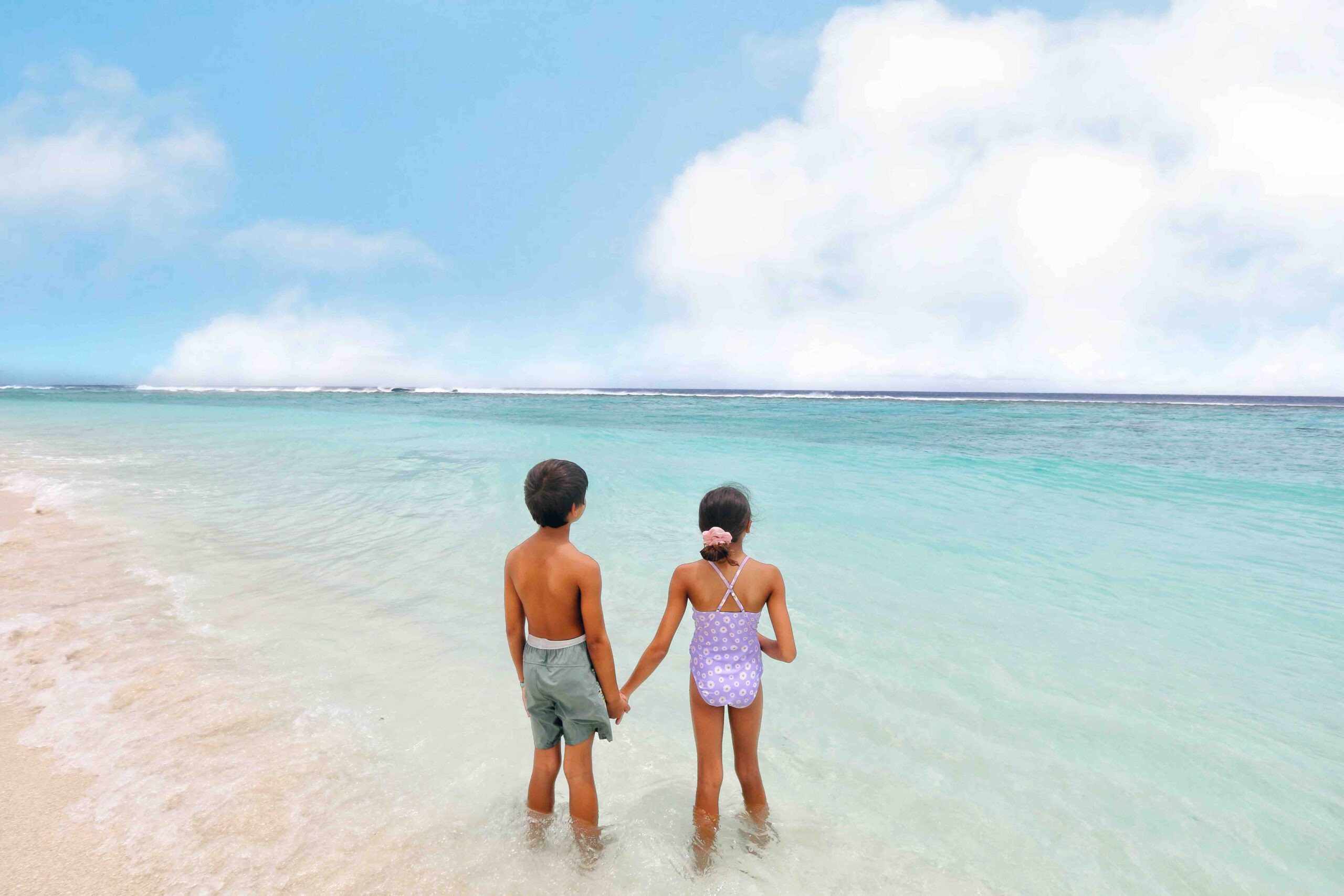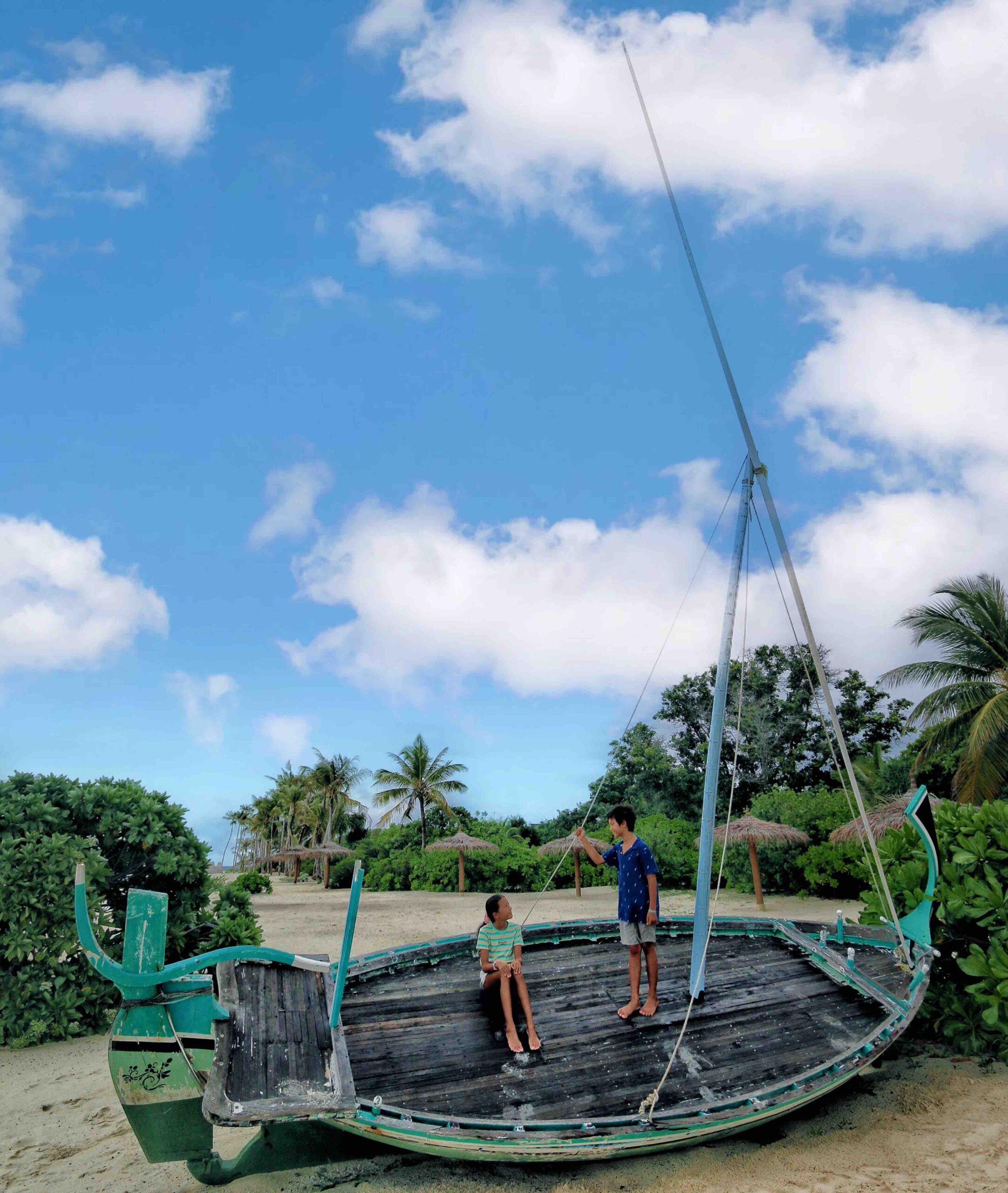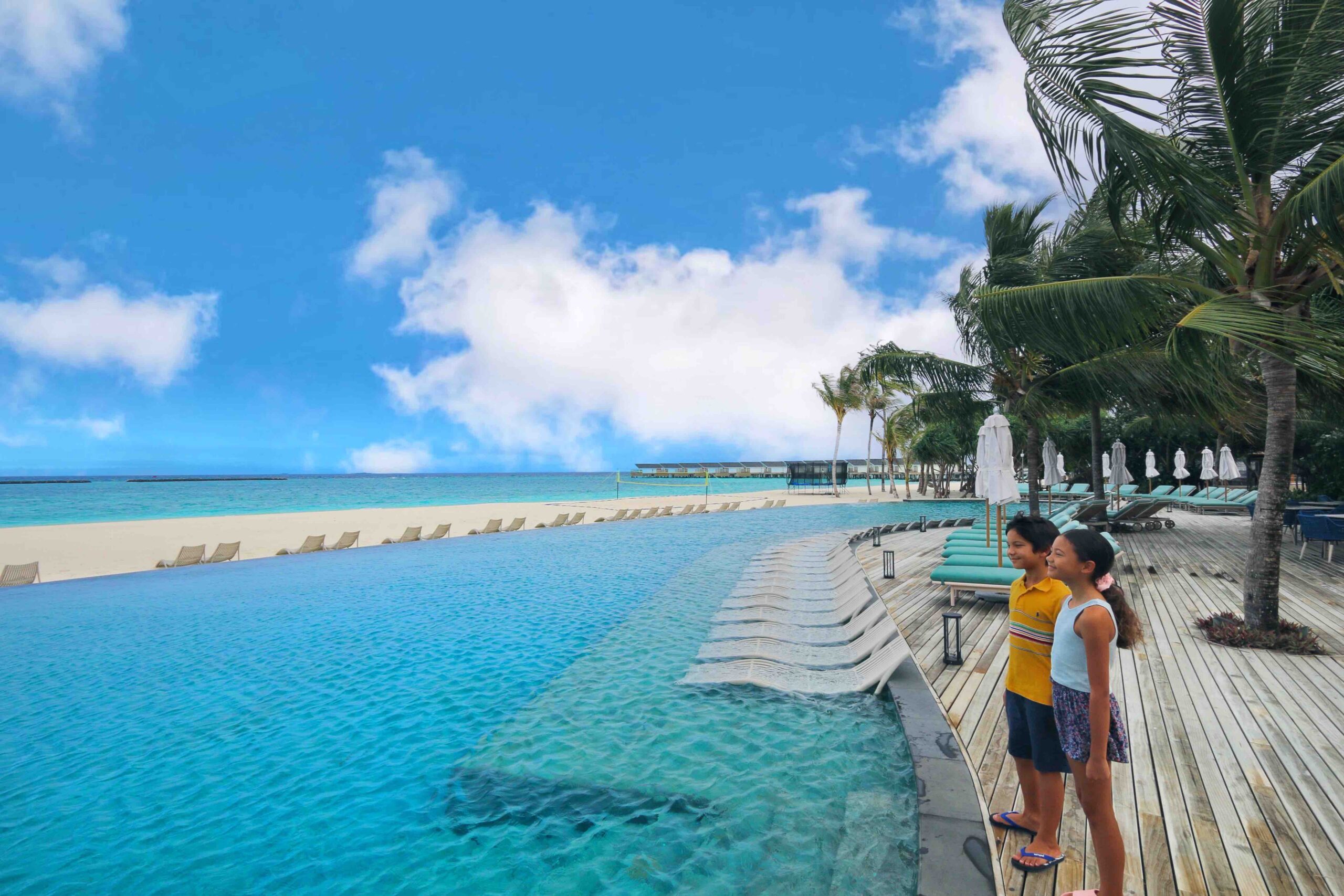 Main Pool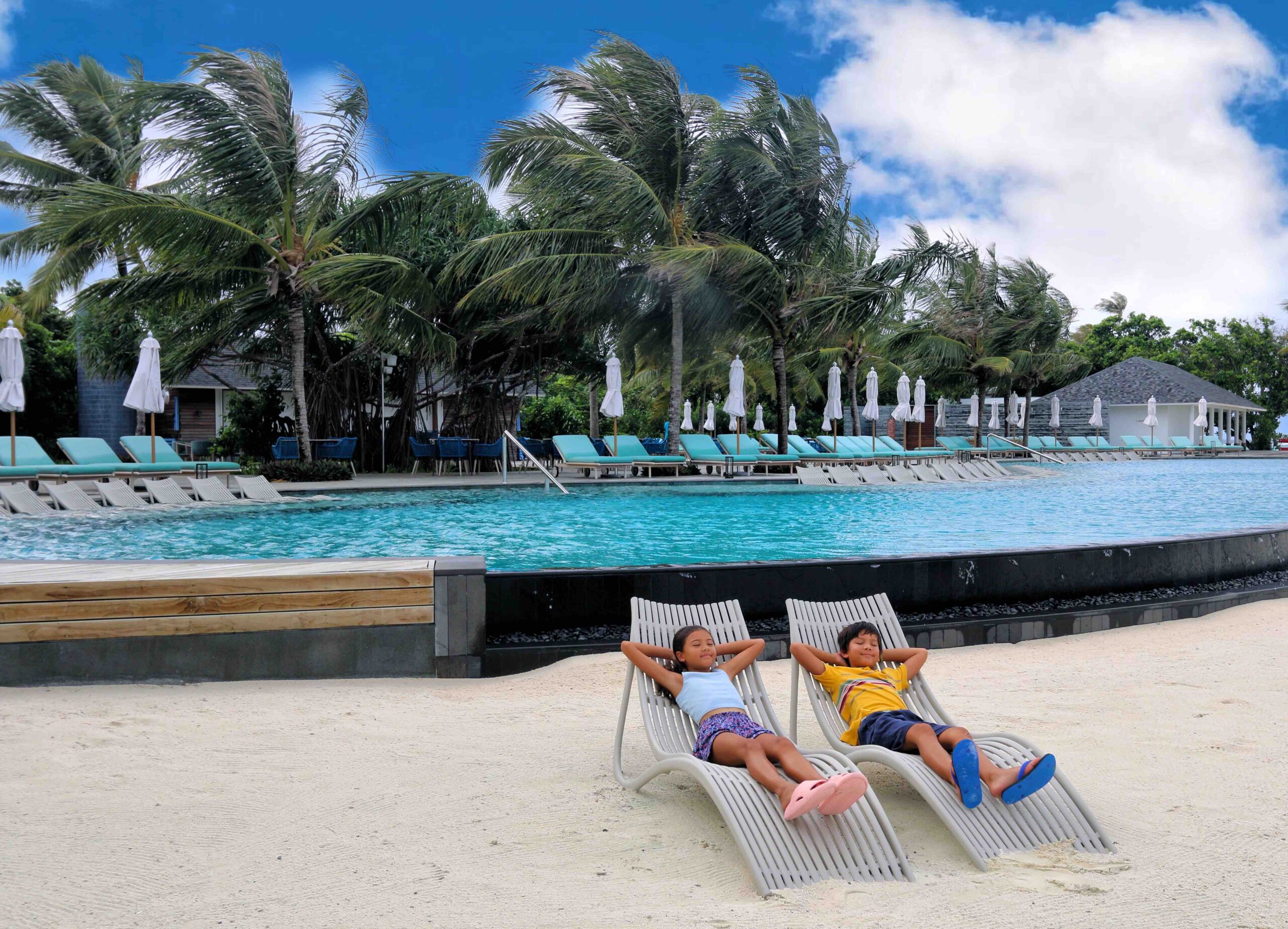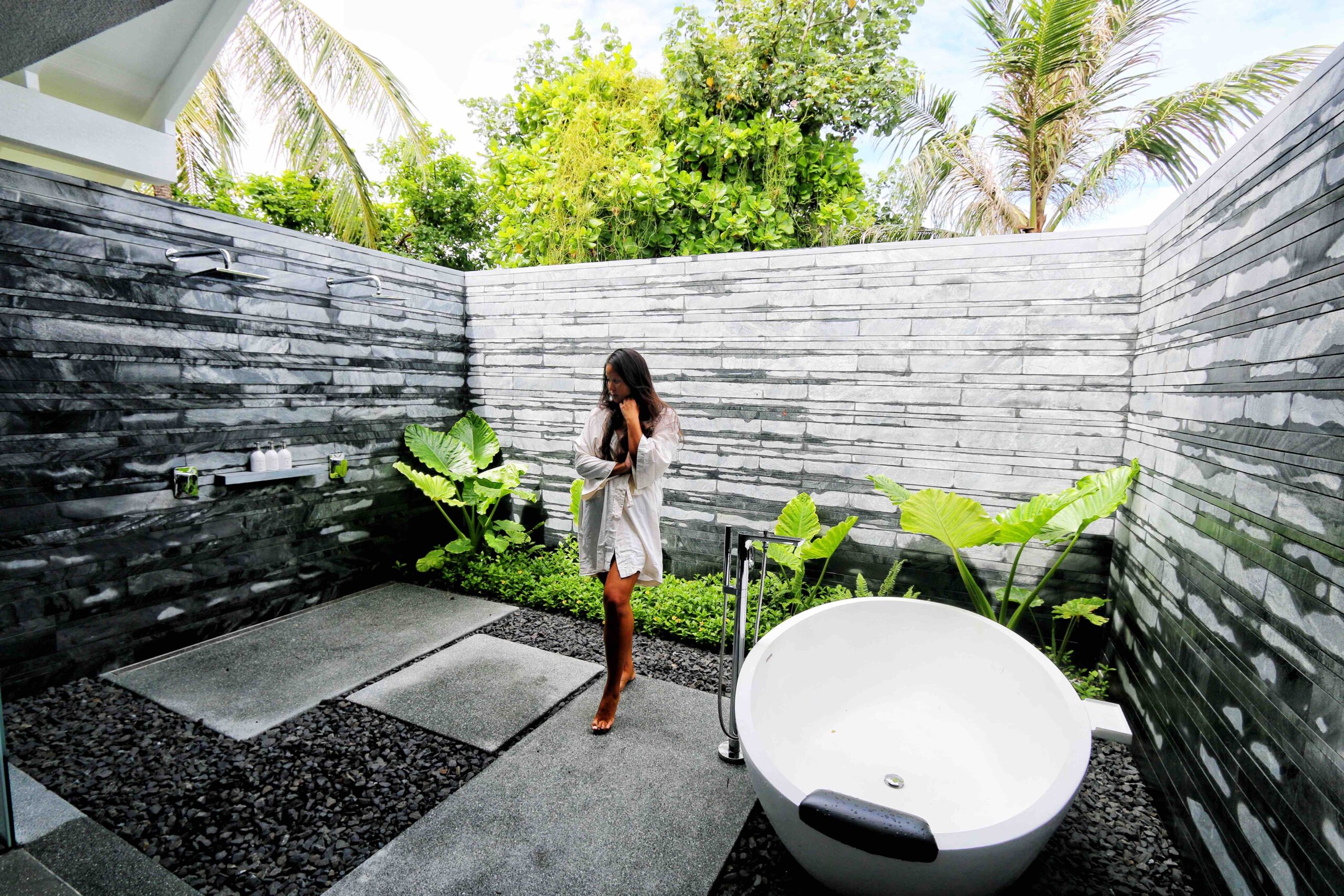 Spa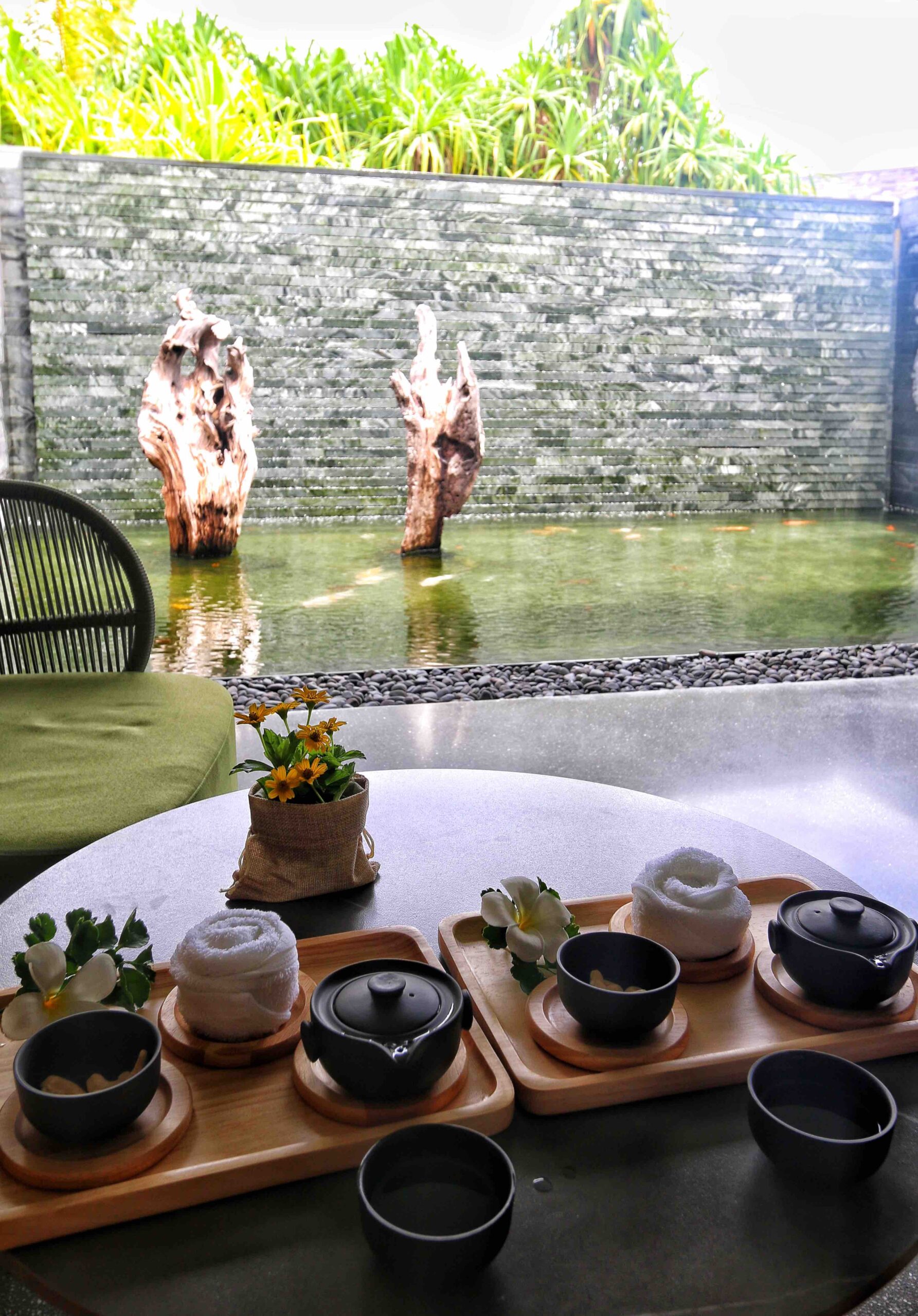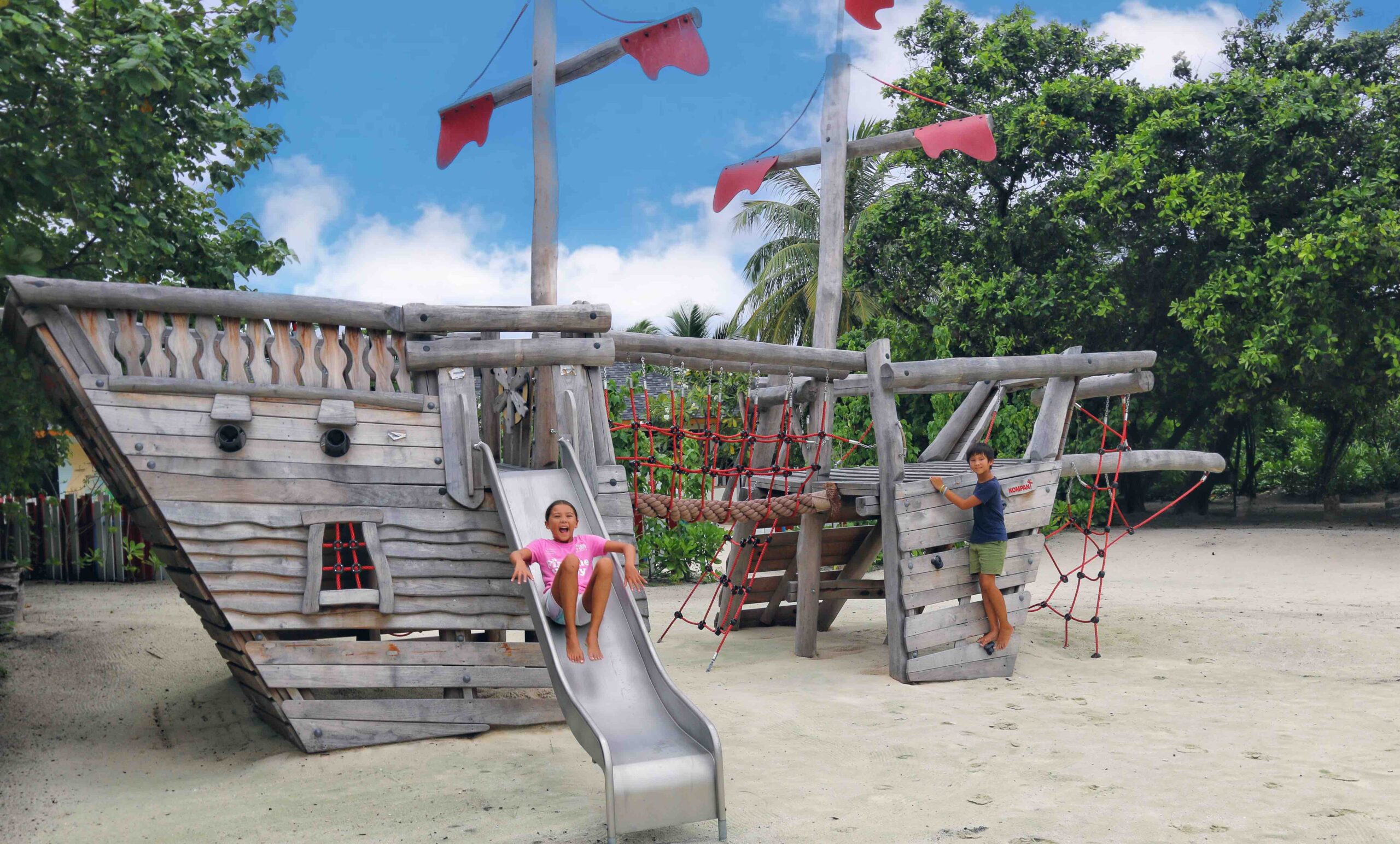 Kids Club Outdoor Area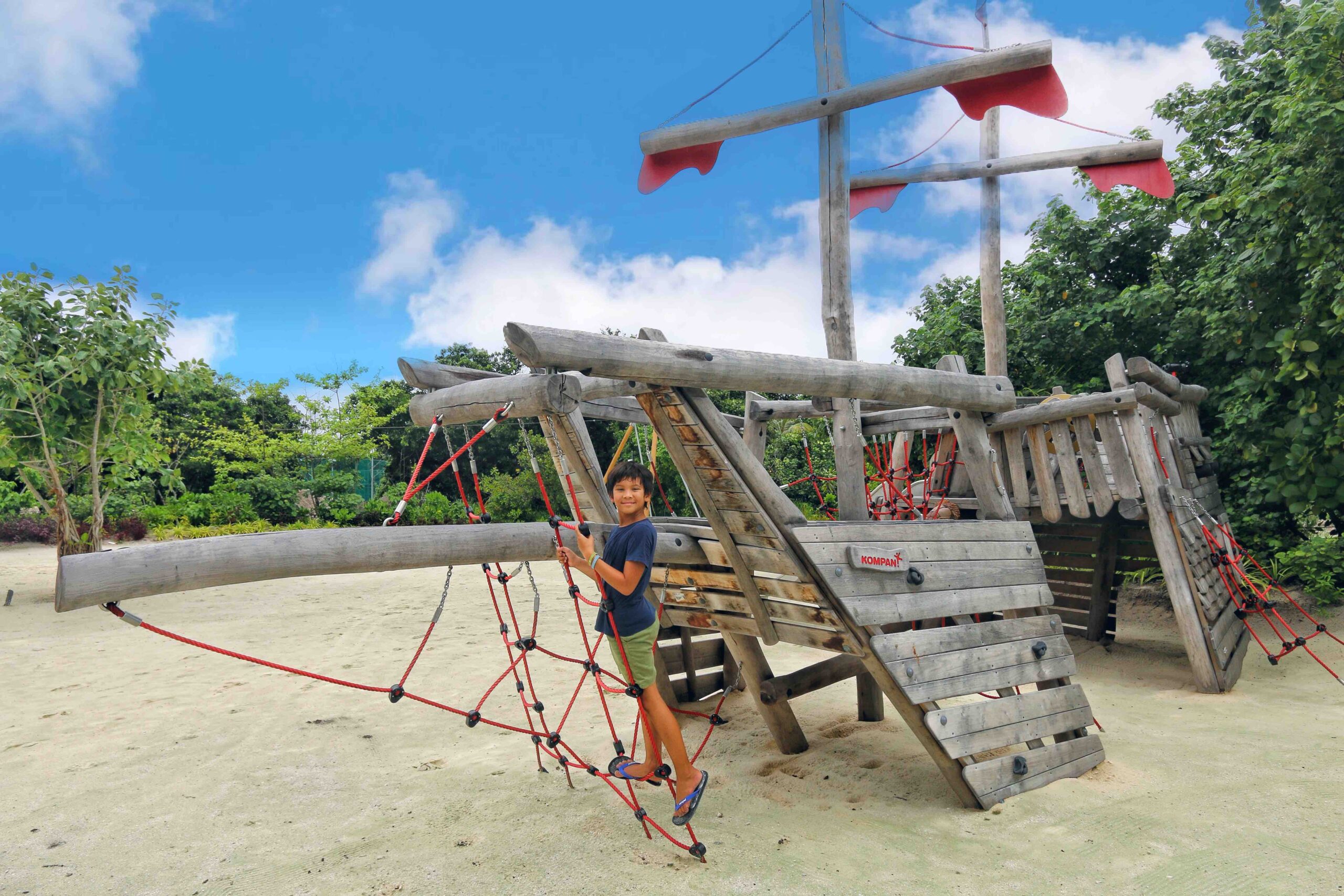 Pirate Ship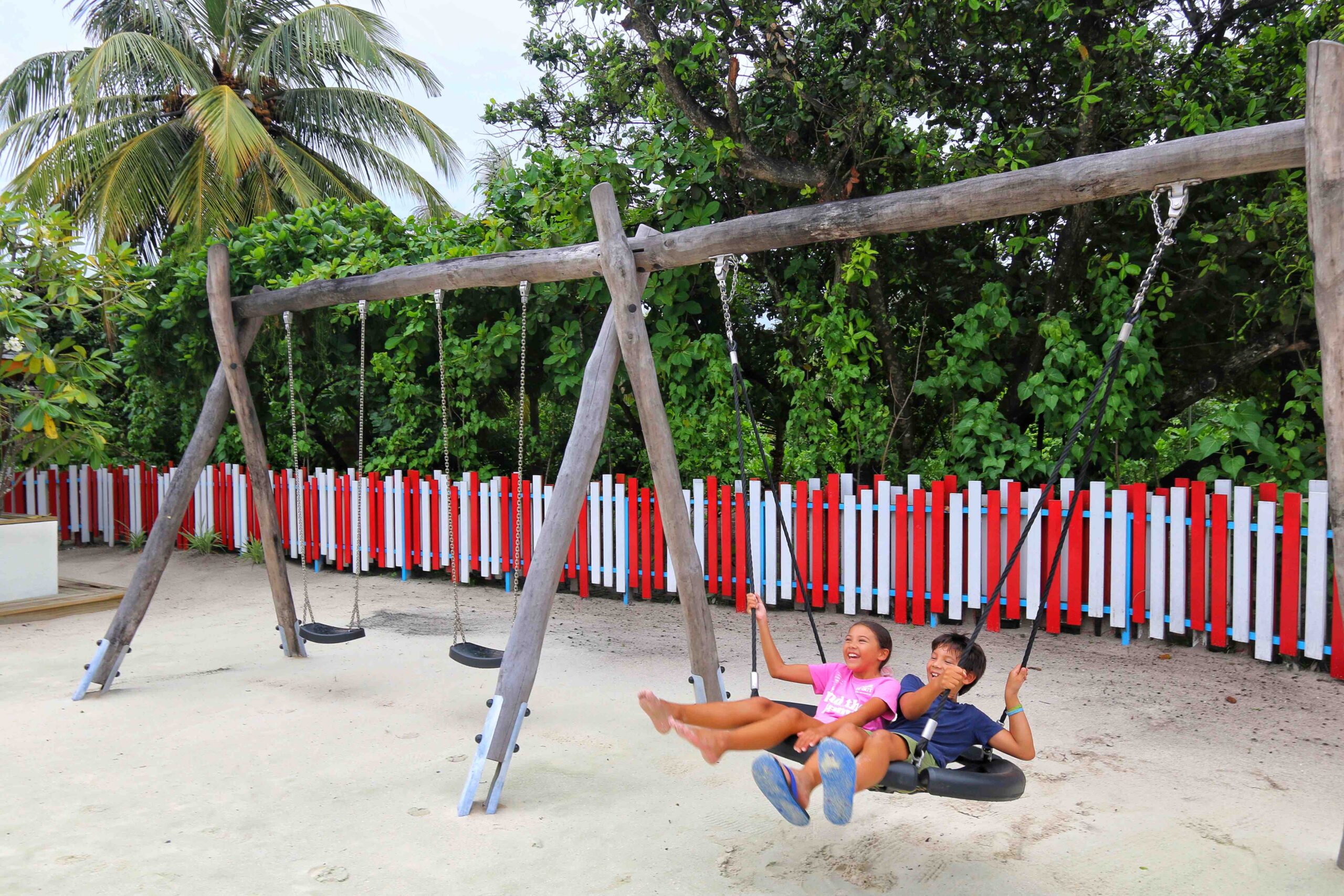 Swings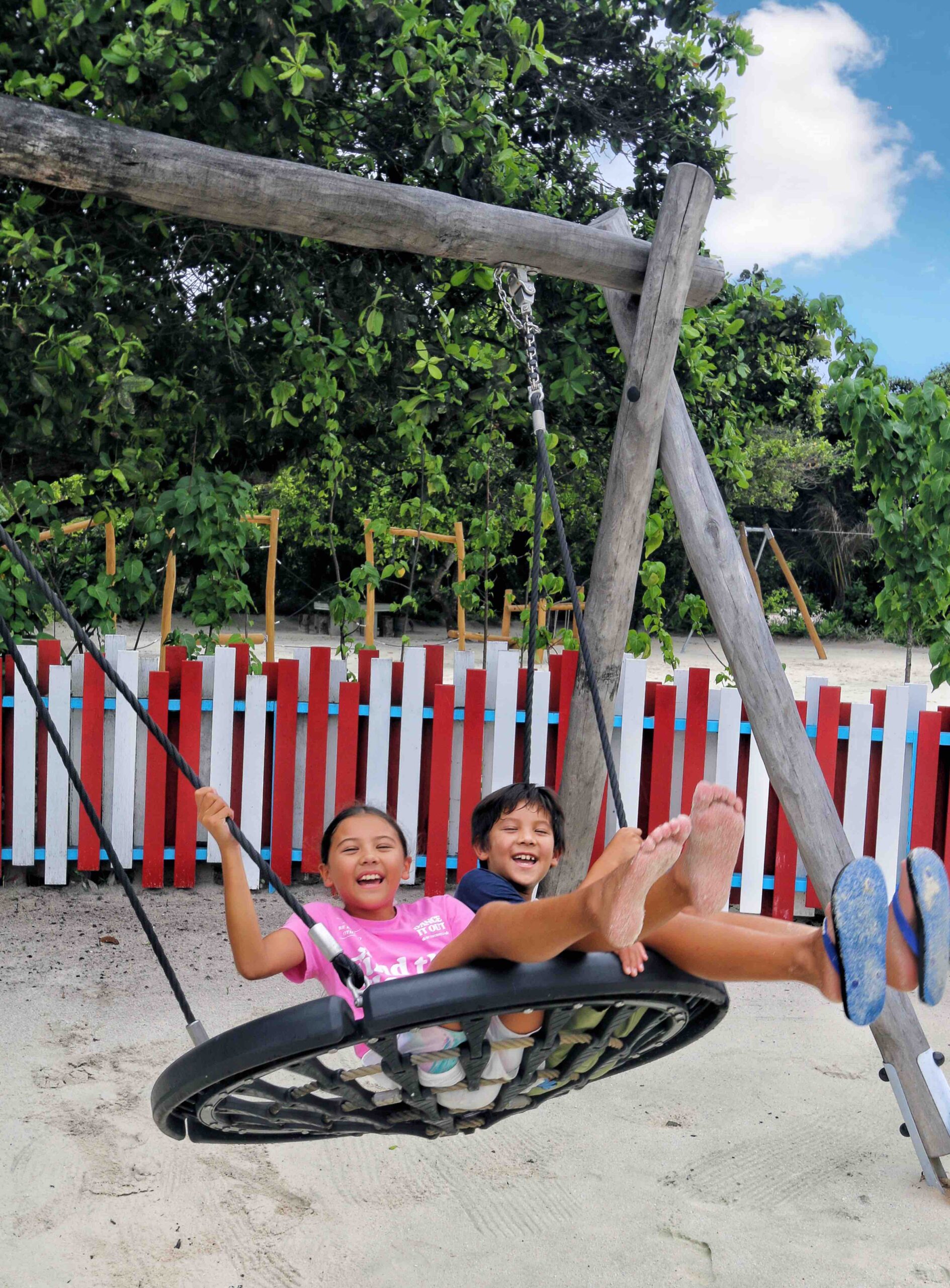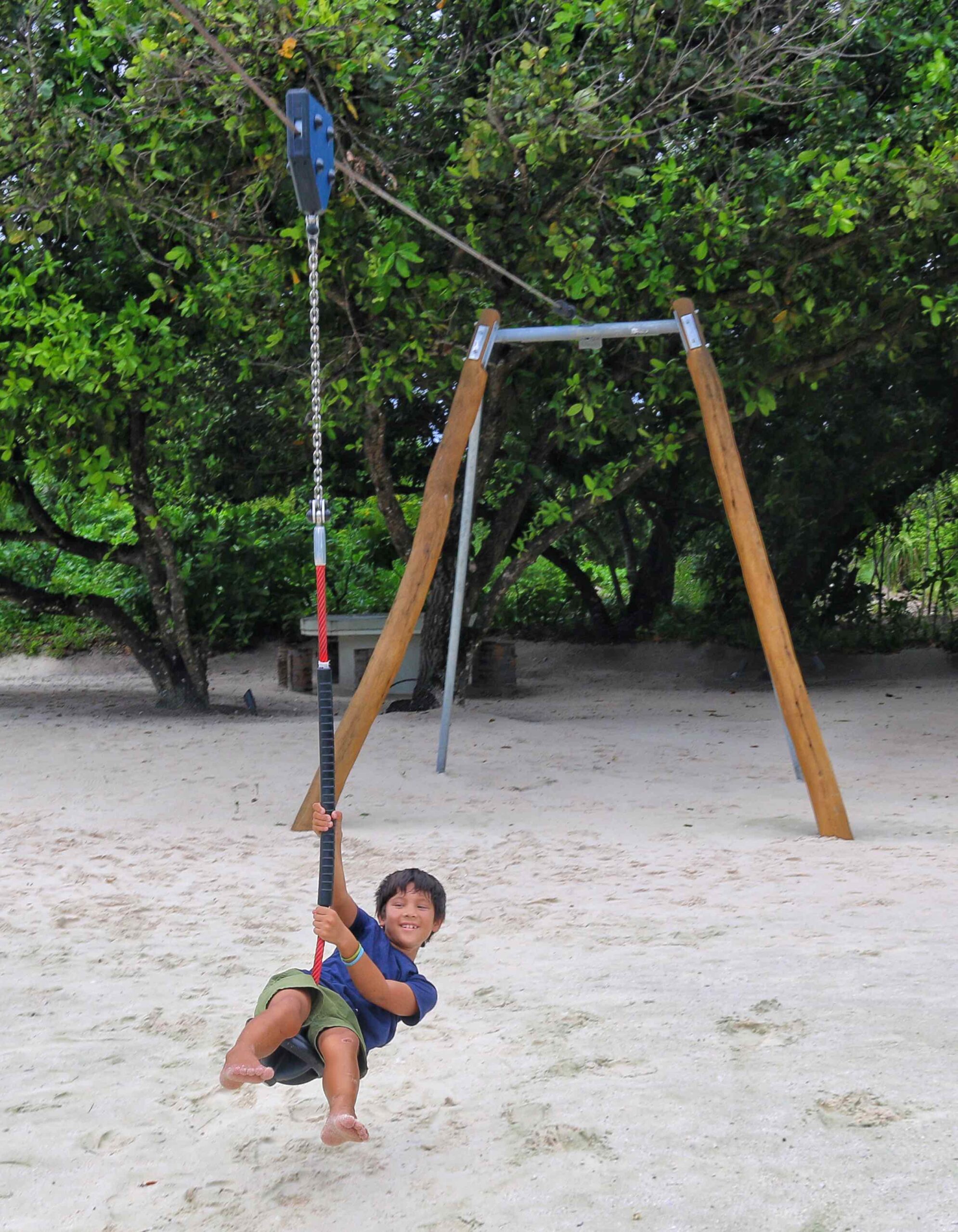 Zip Line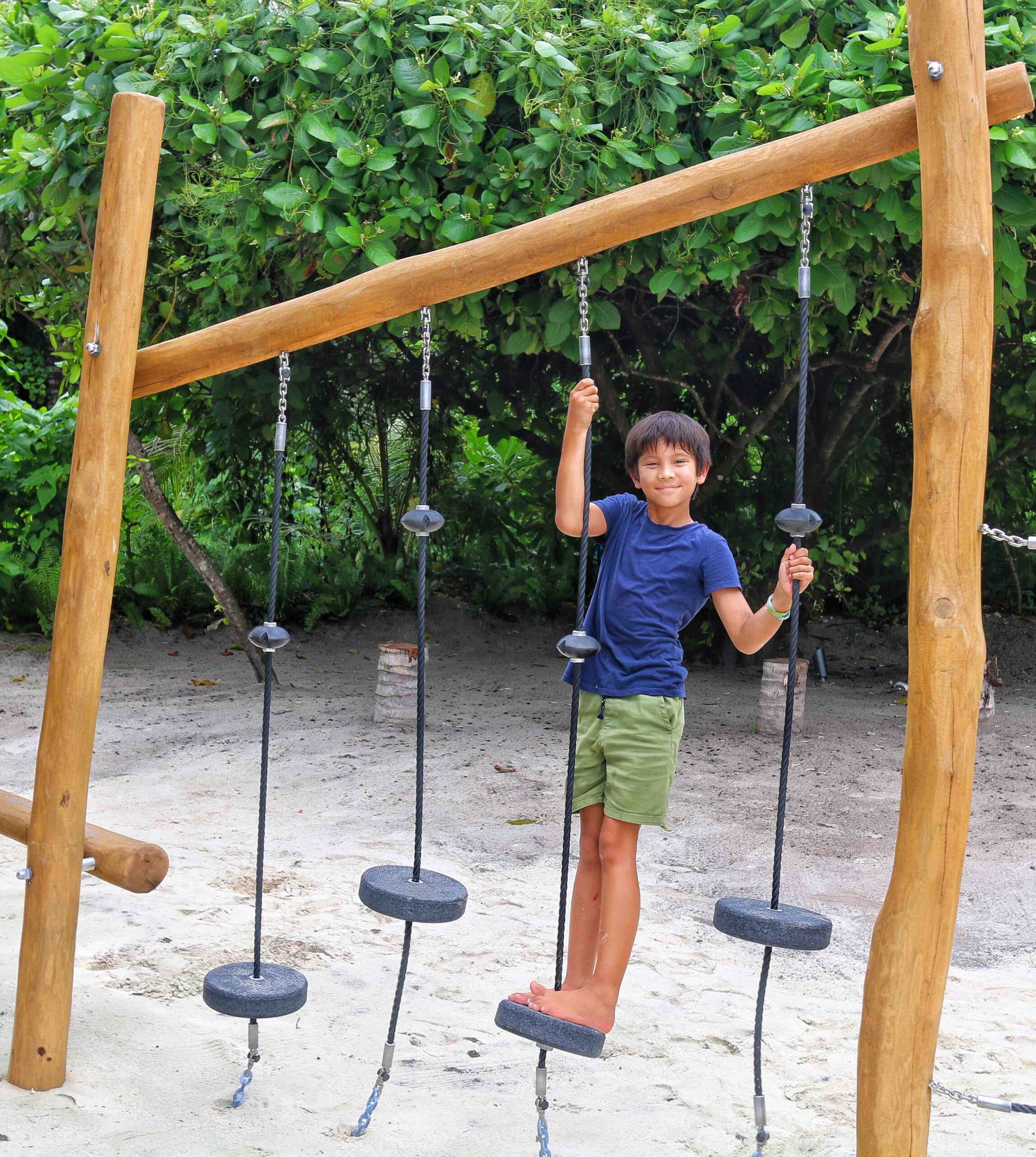 Obstacle Course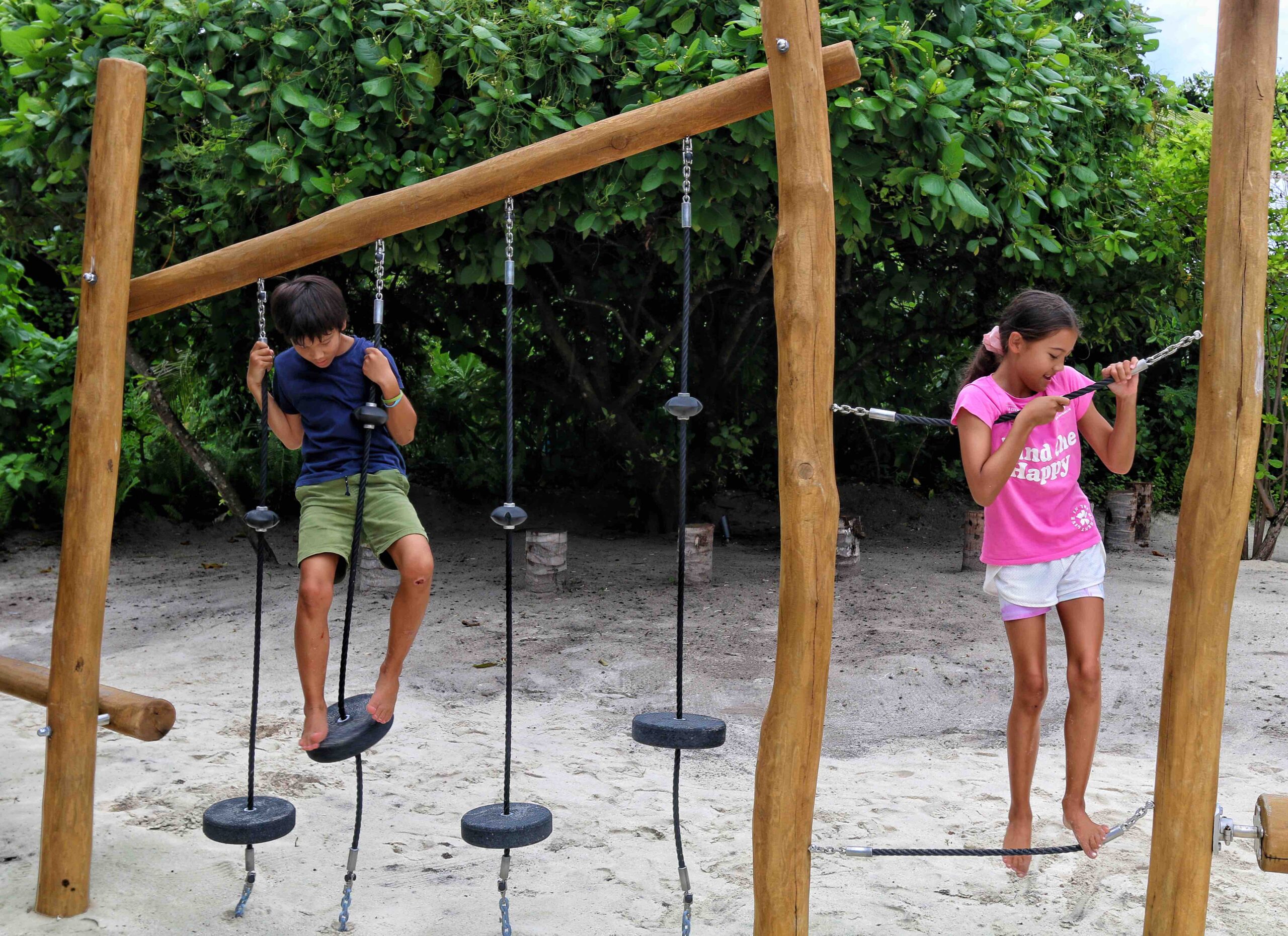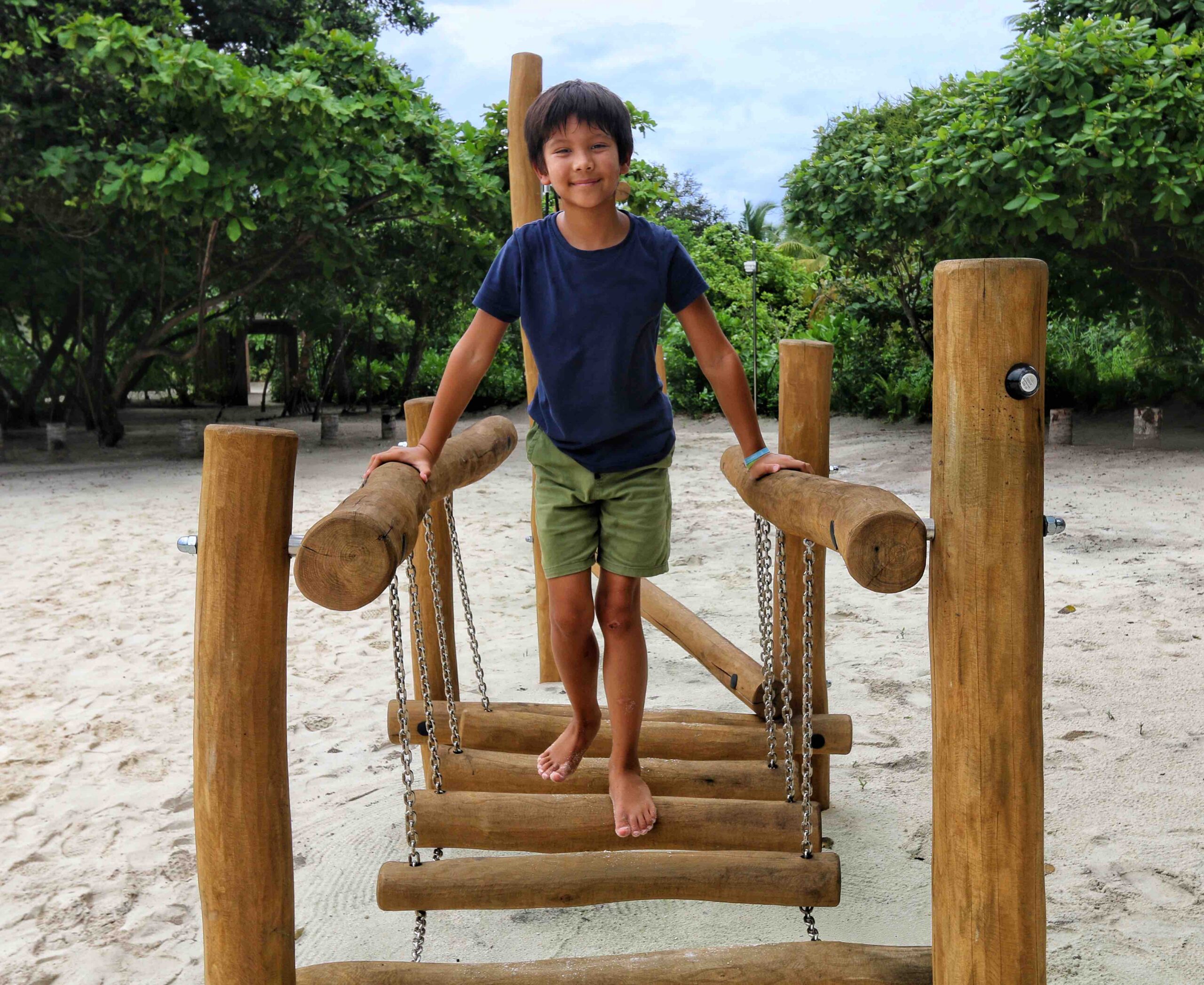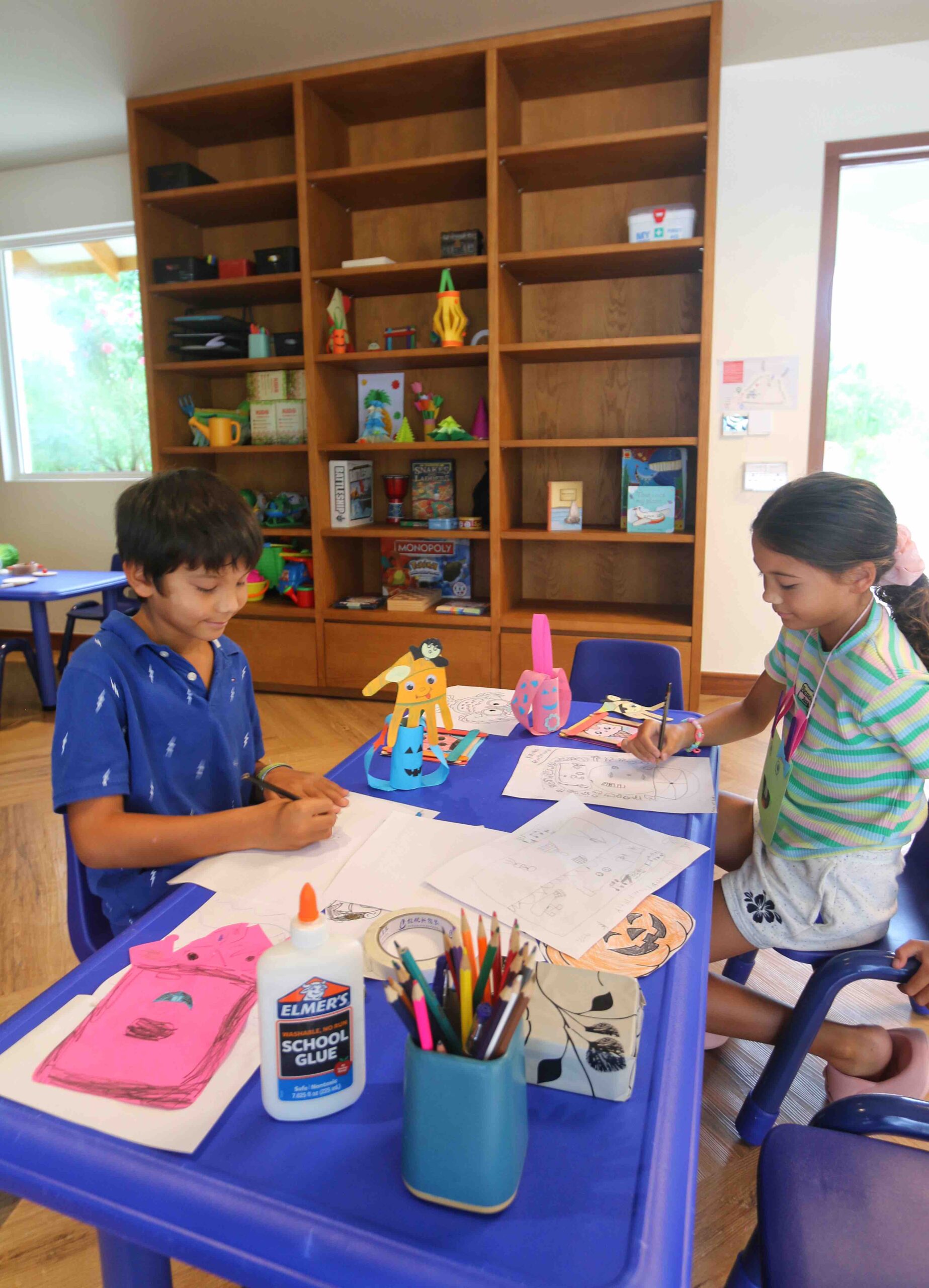 Indoor Activities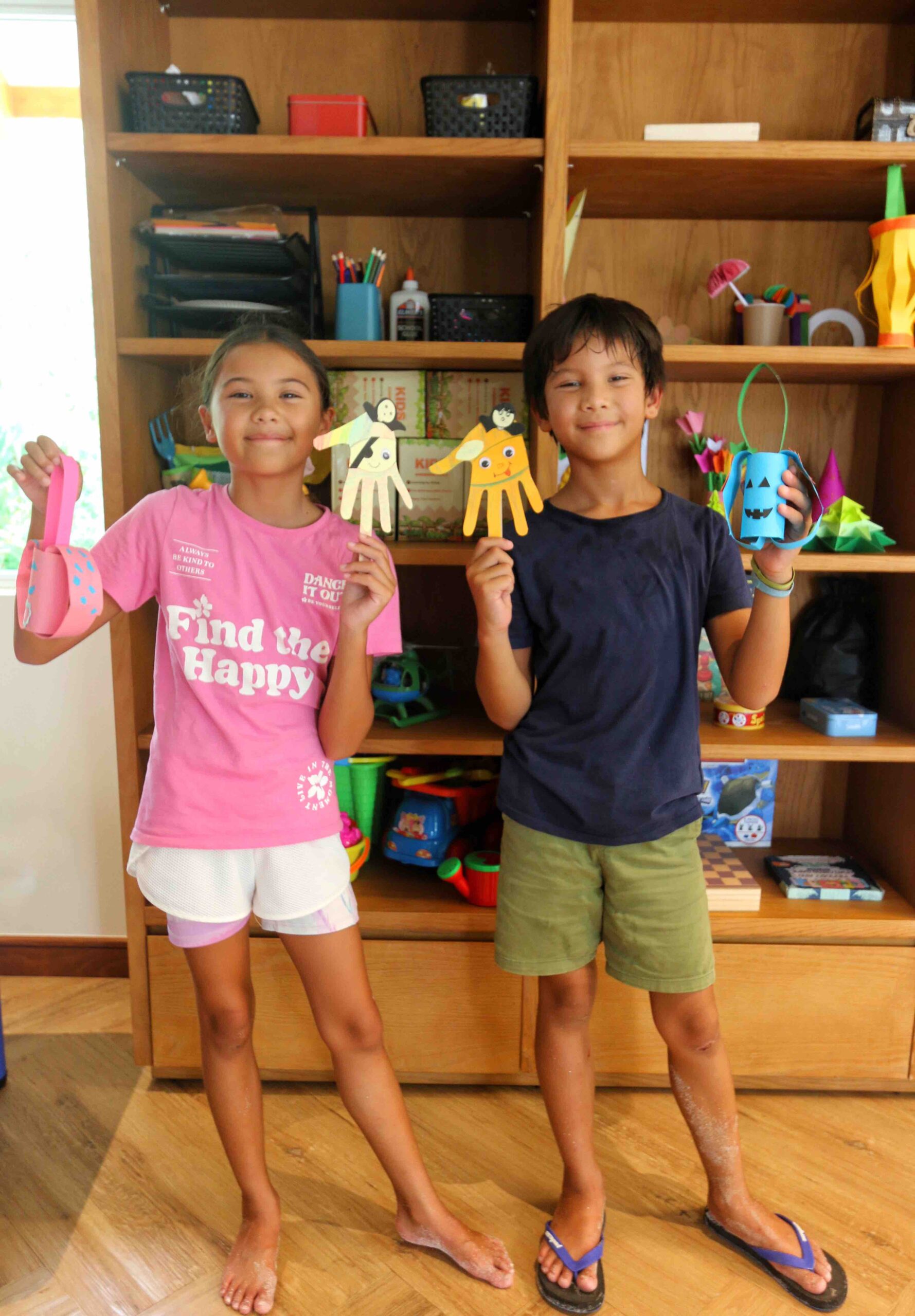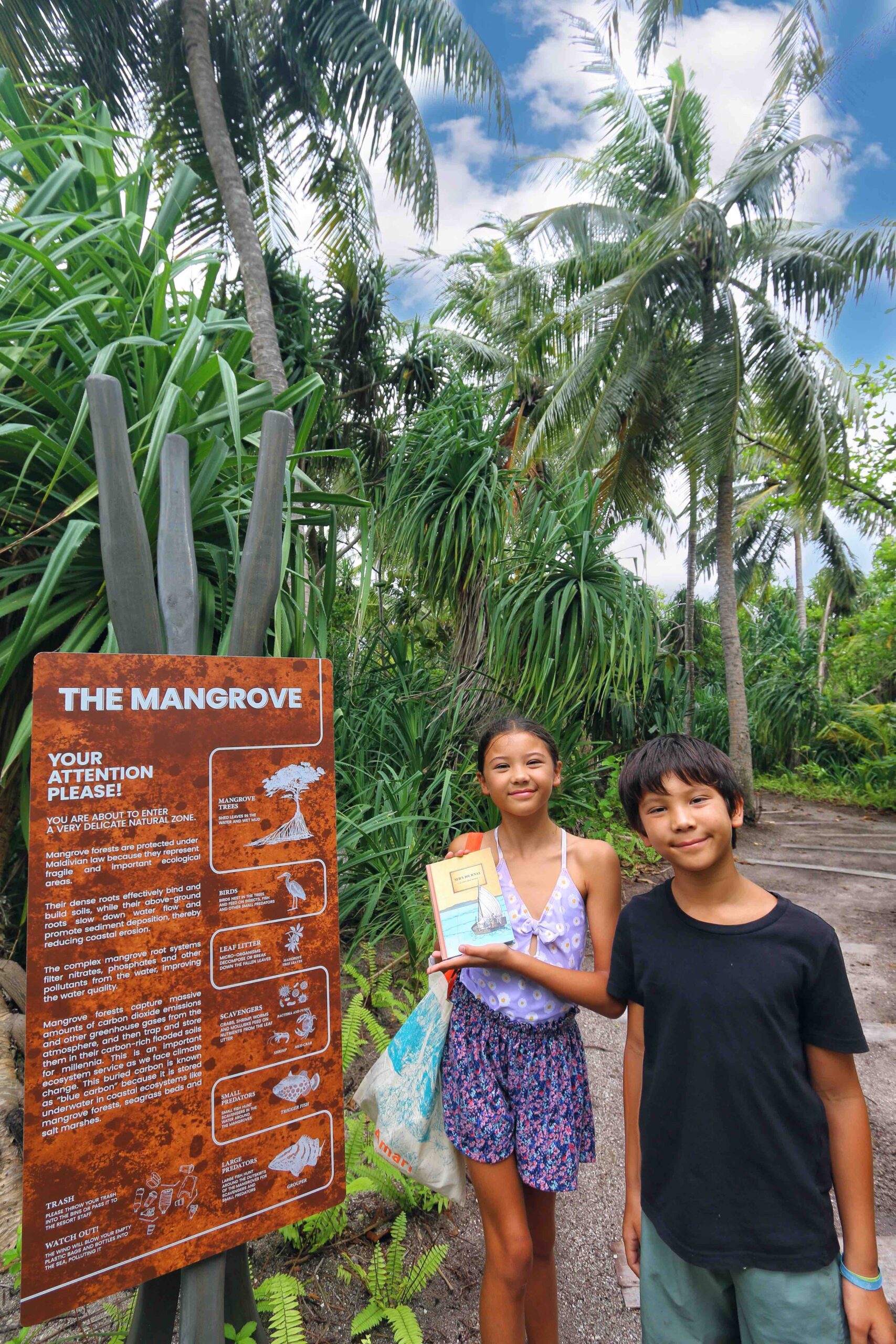 The Mangrove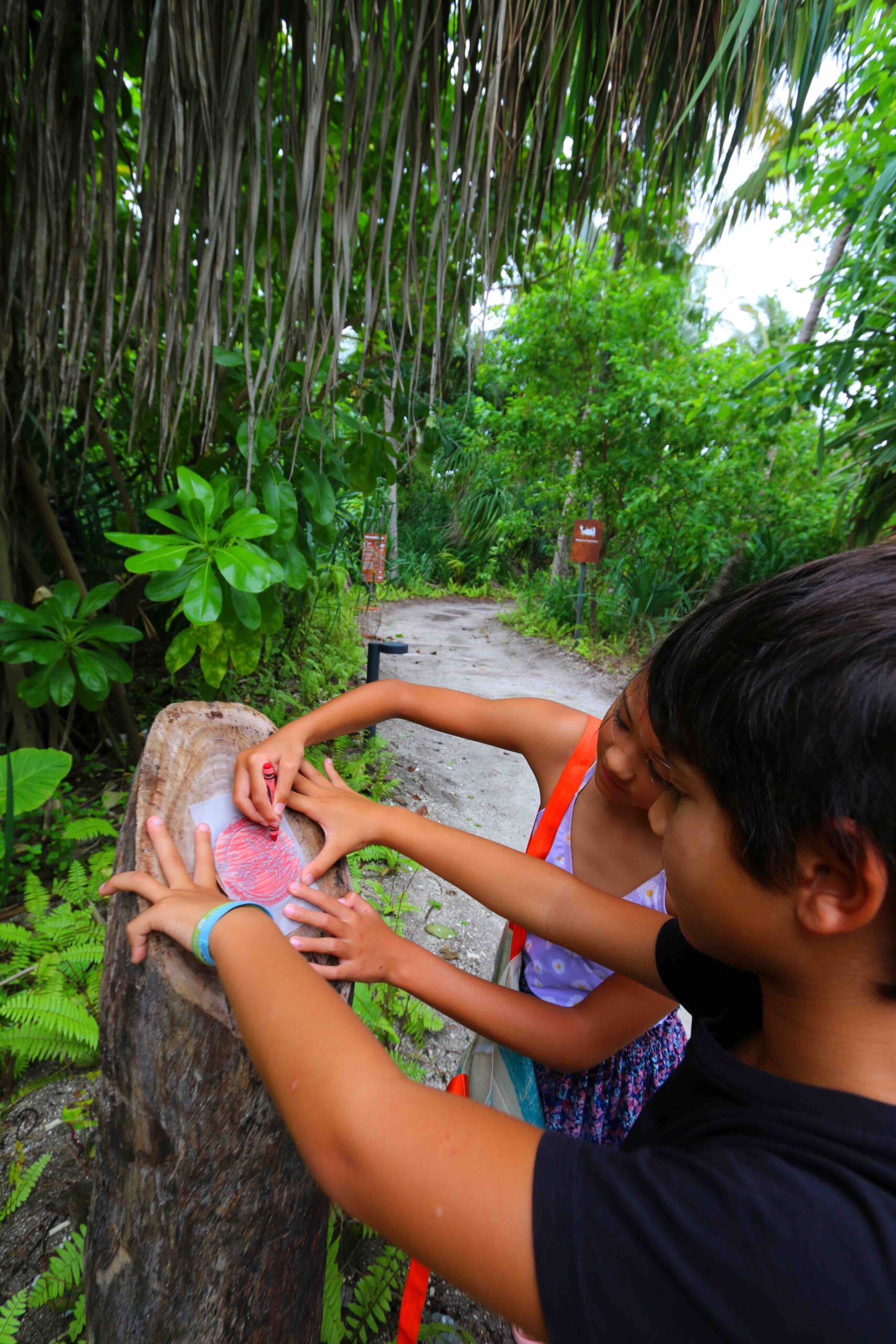 Treasure Hunt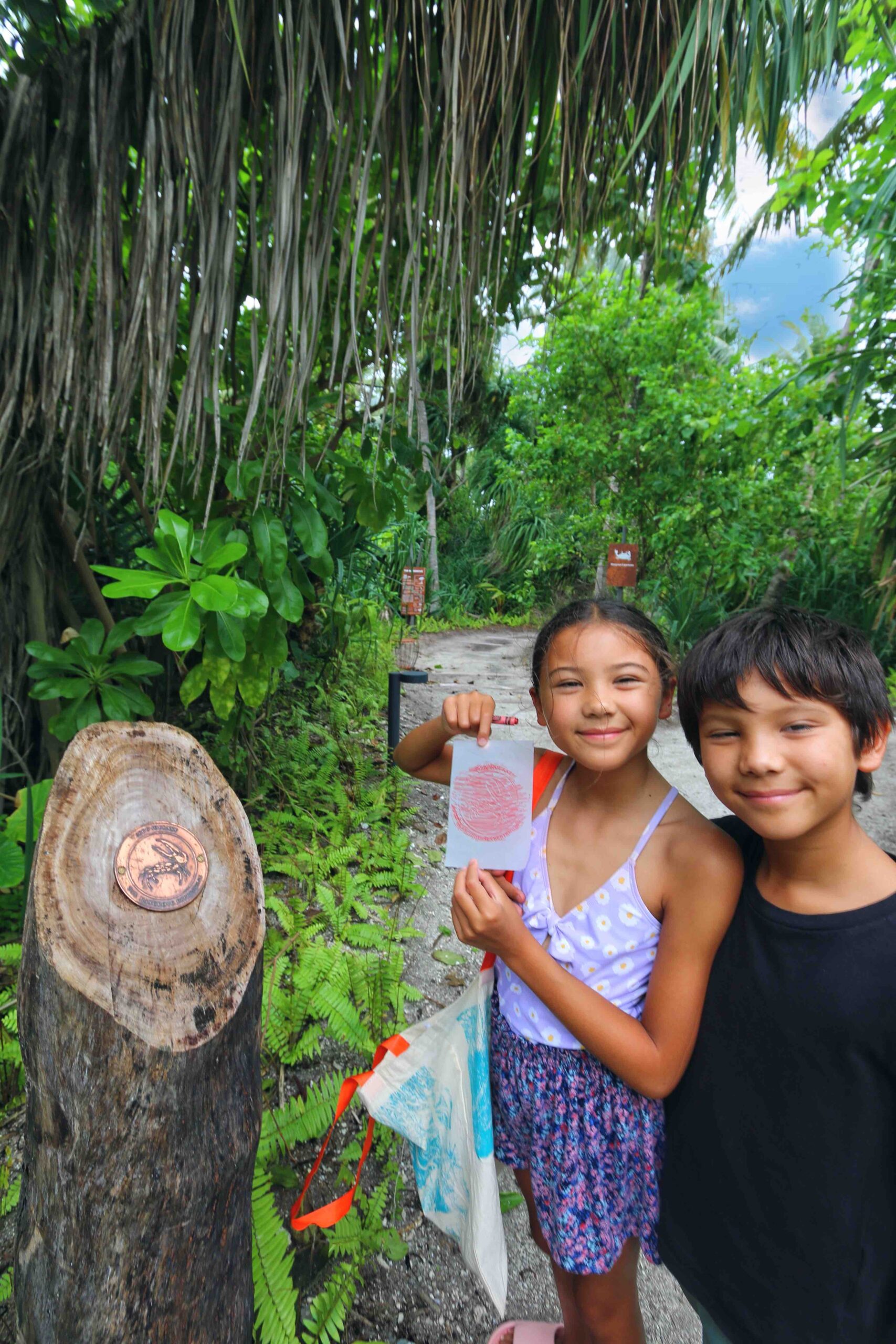 Finding the Gold Coins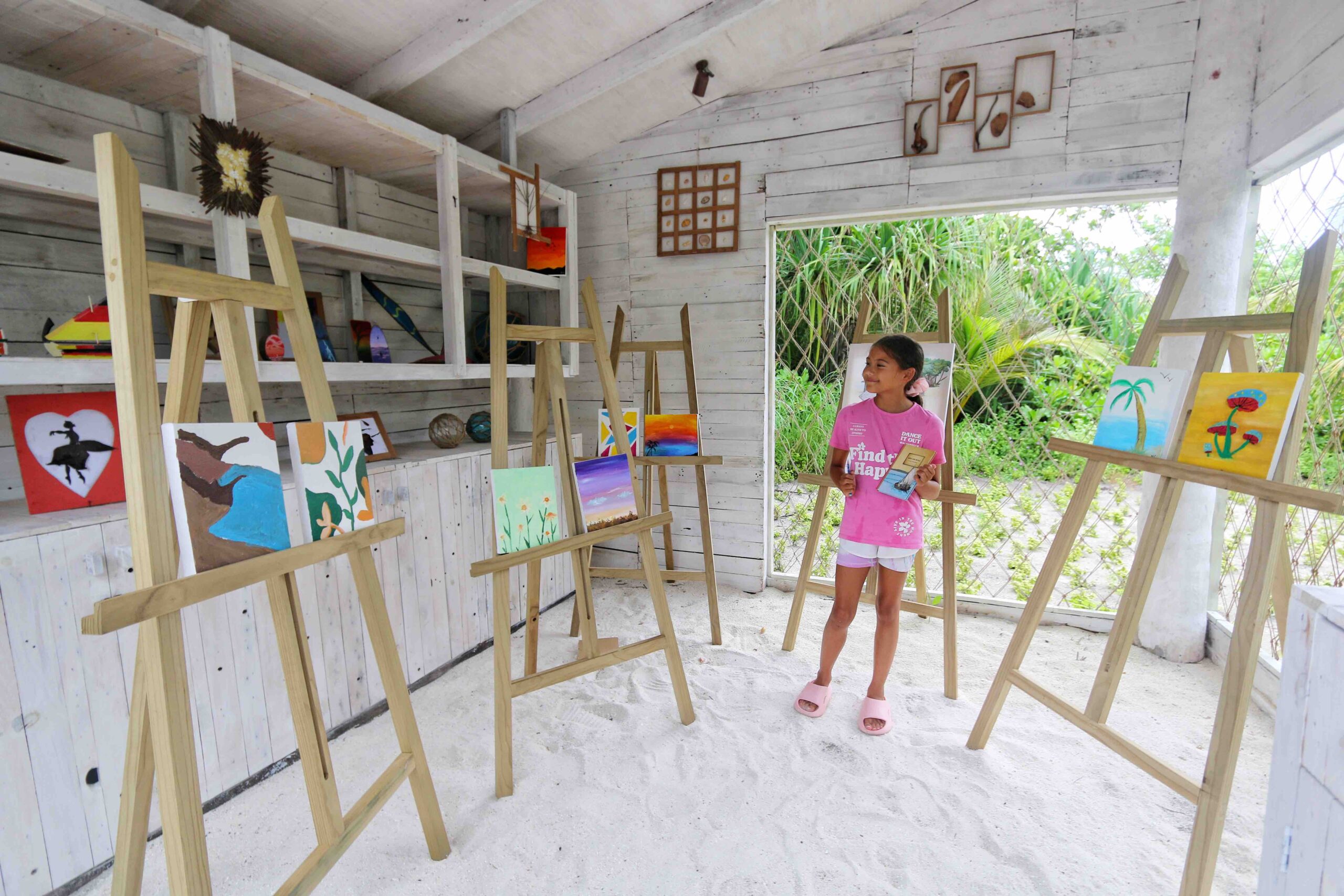 Art Zone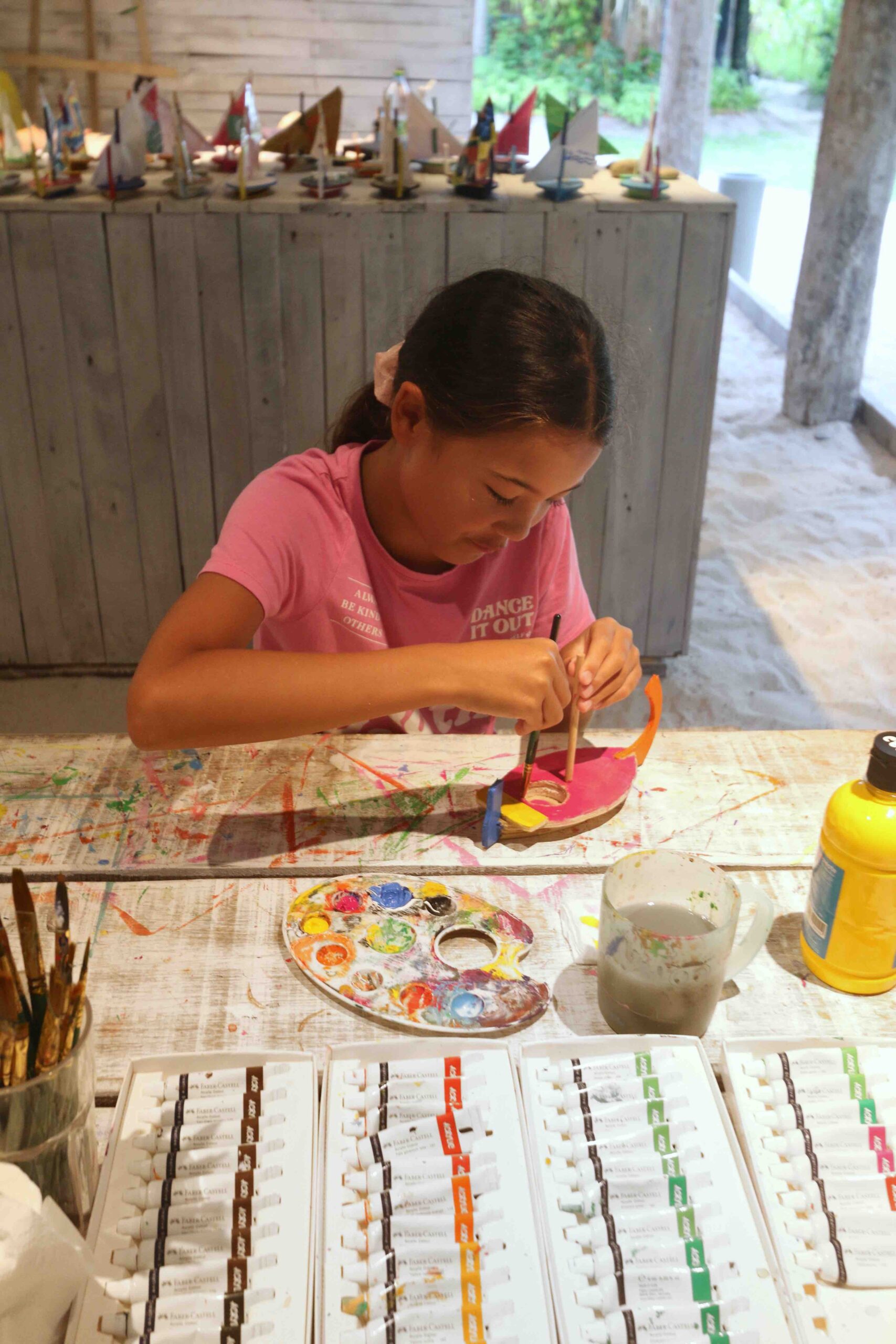 Making a Dhoni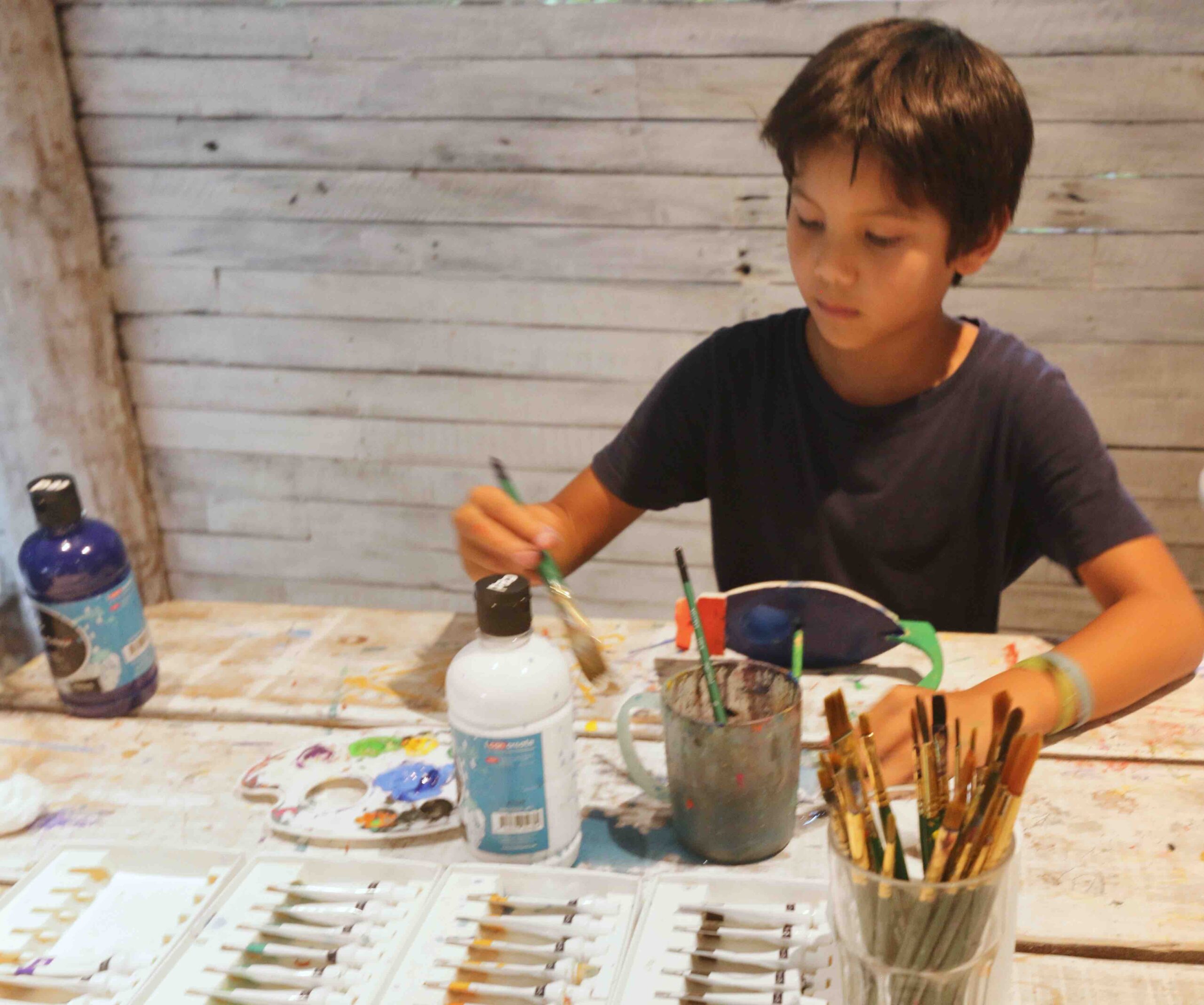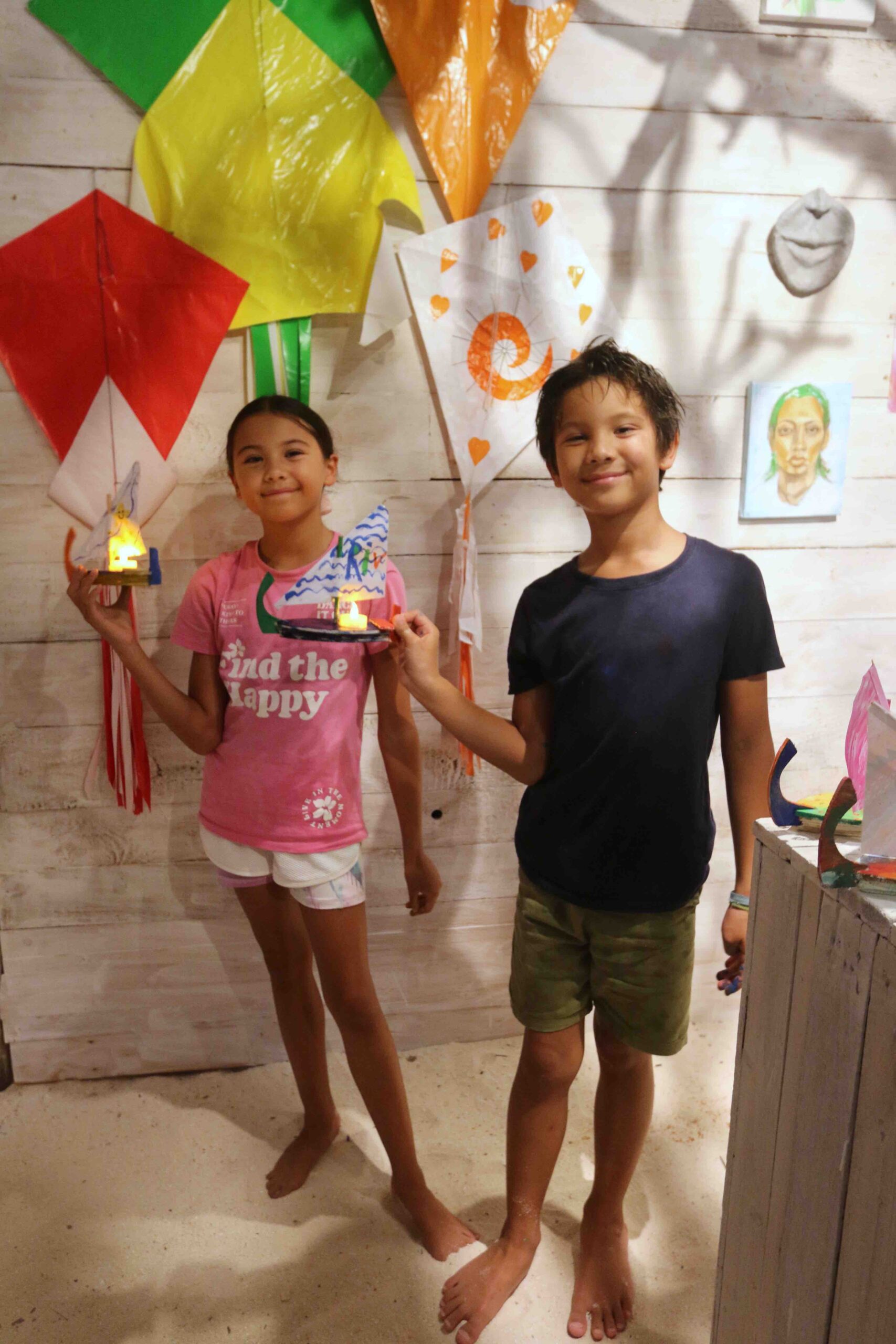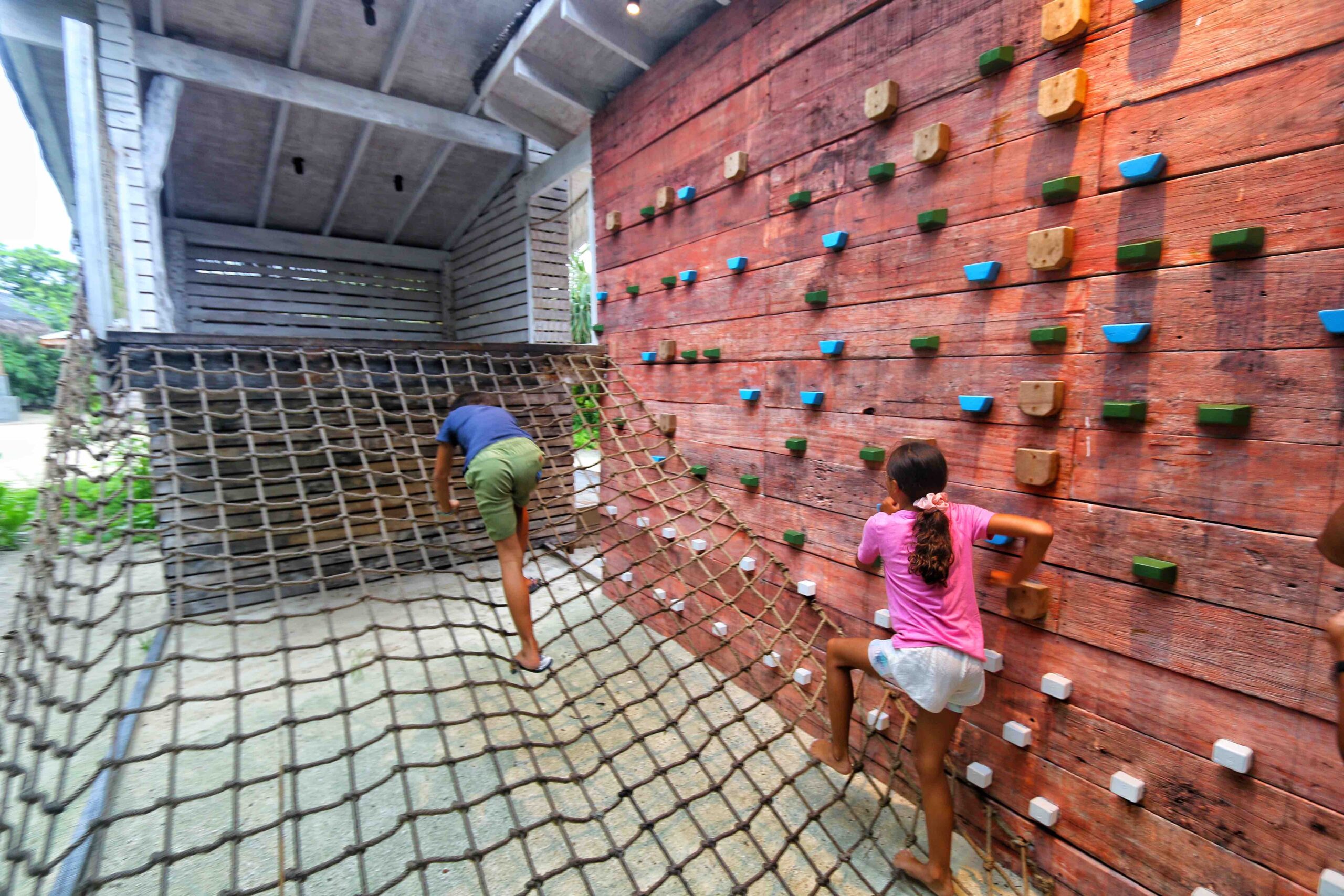 Play area in the Art Zone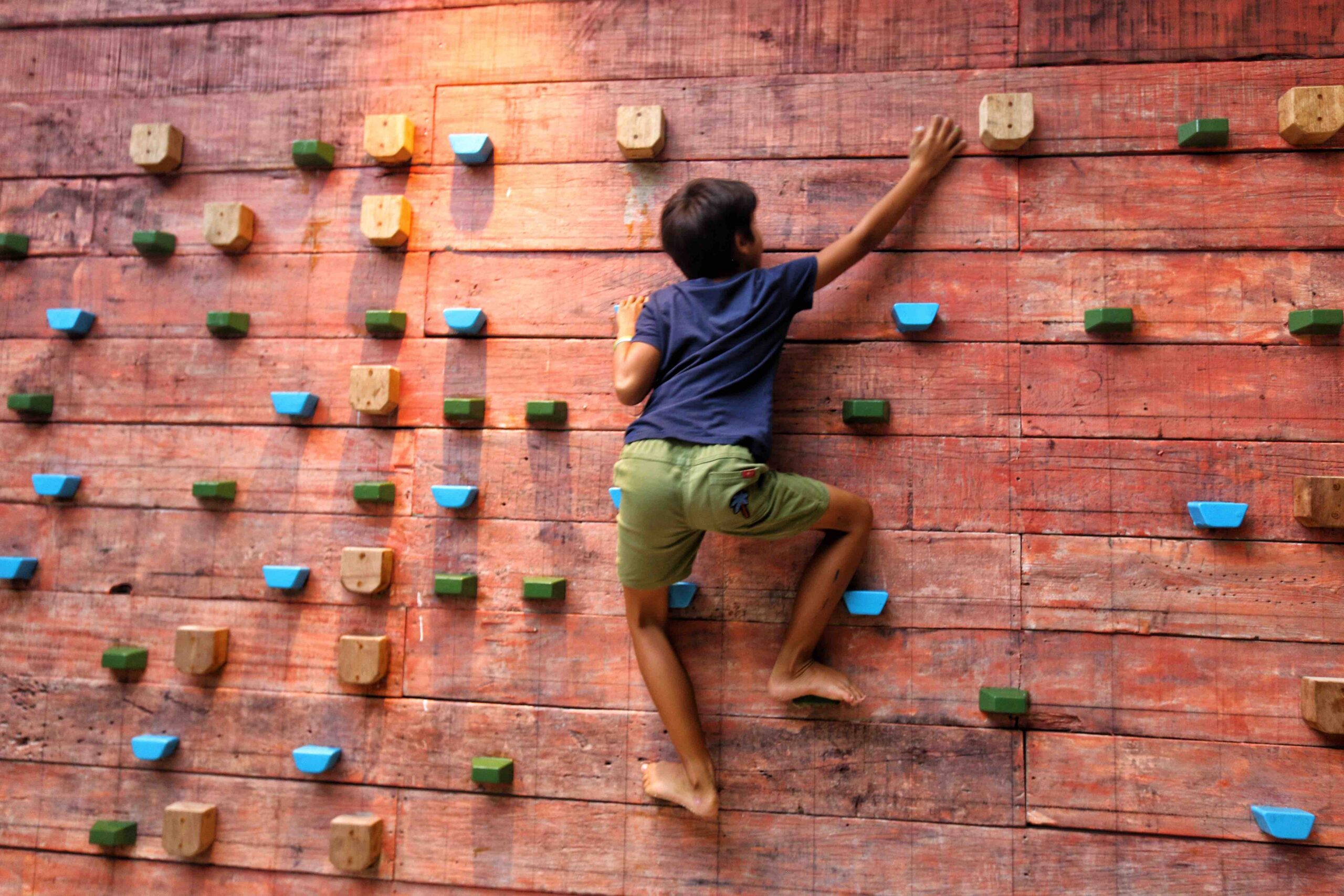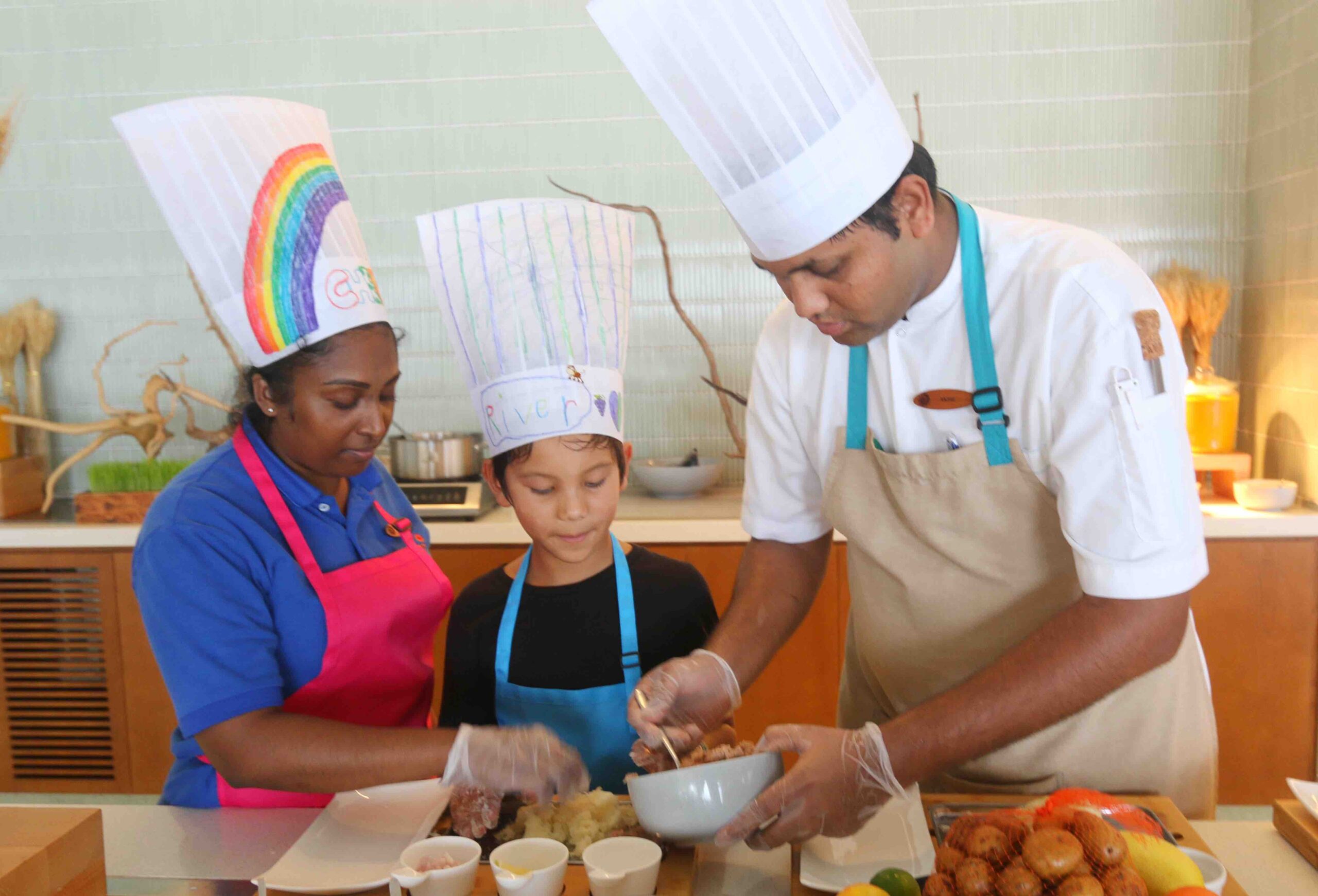 Kids Cooking Class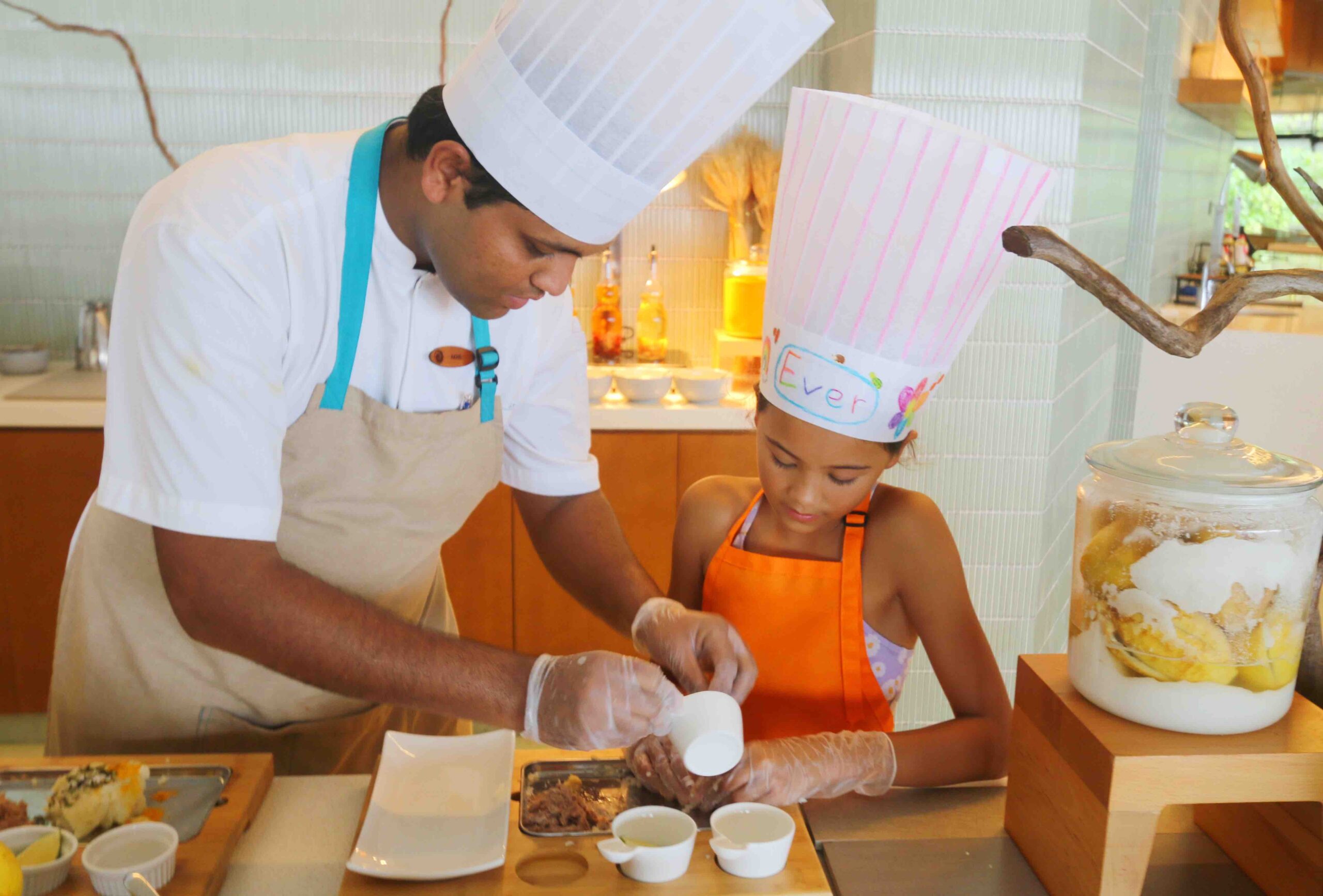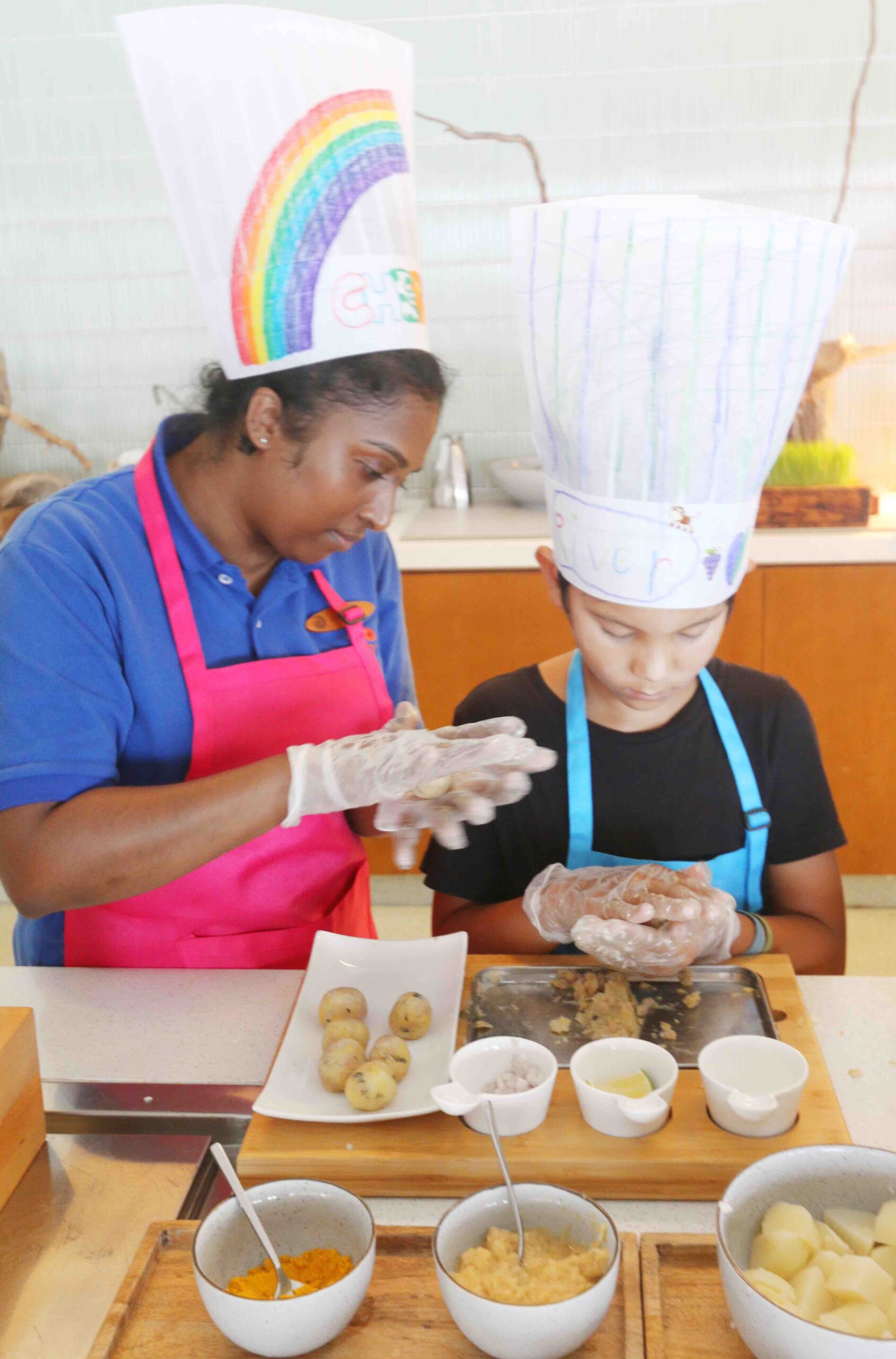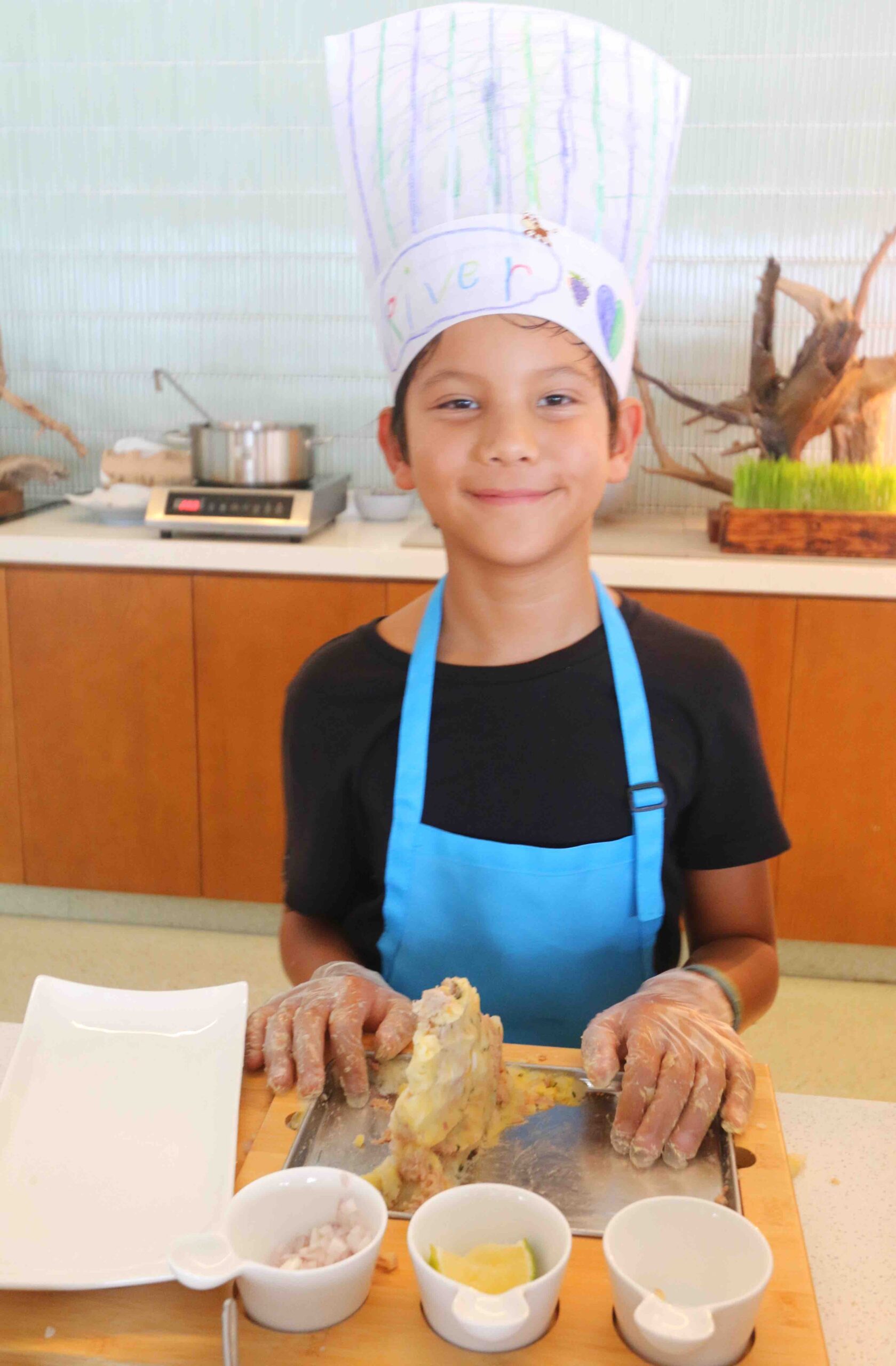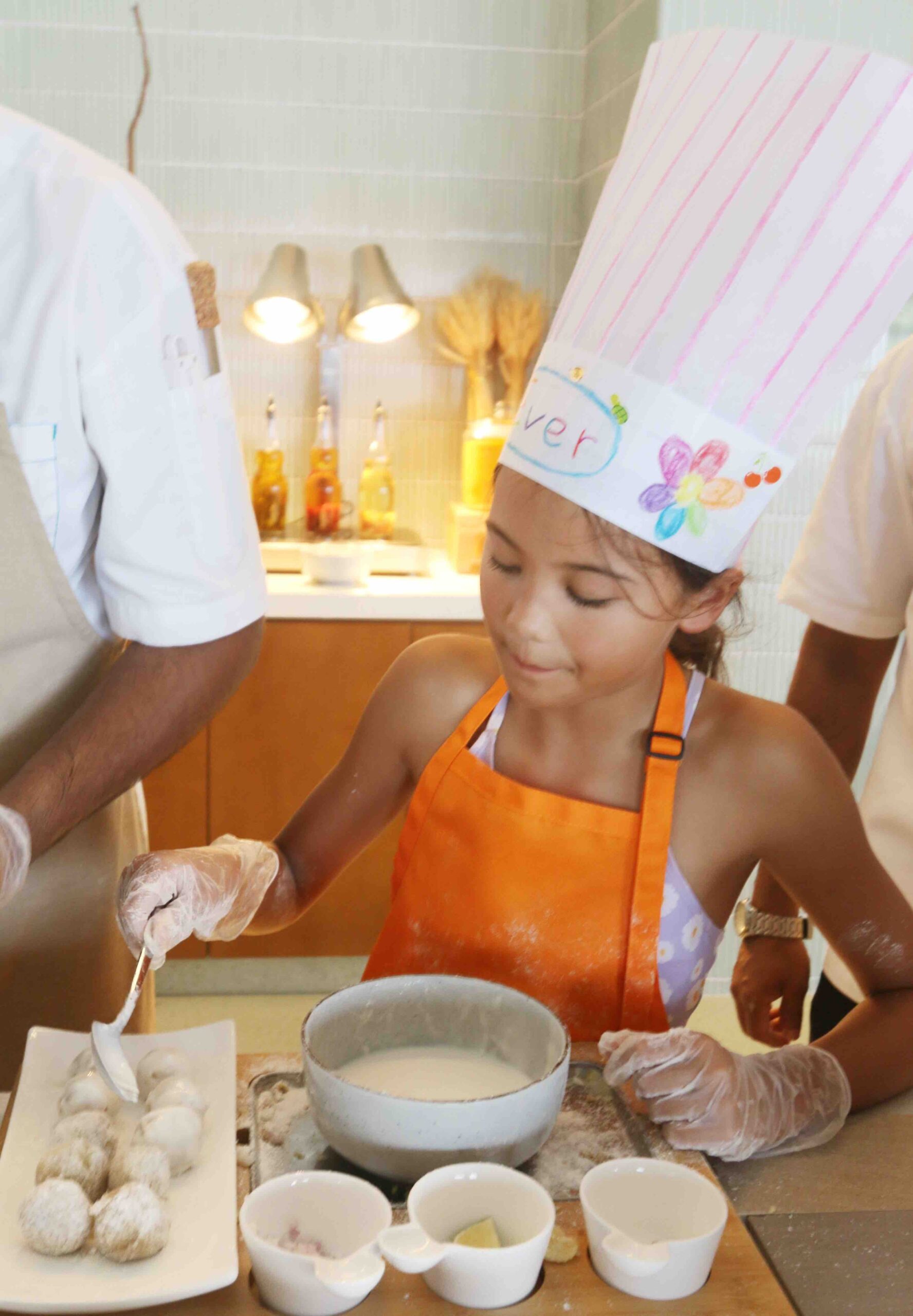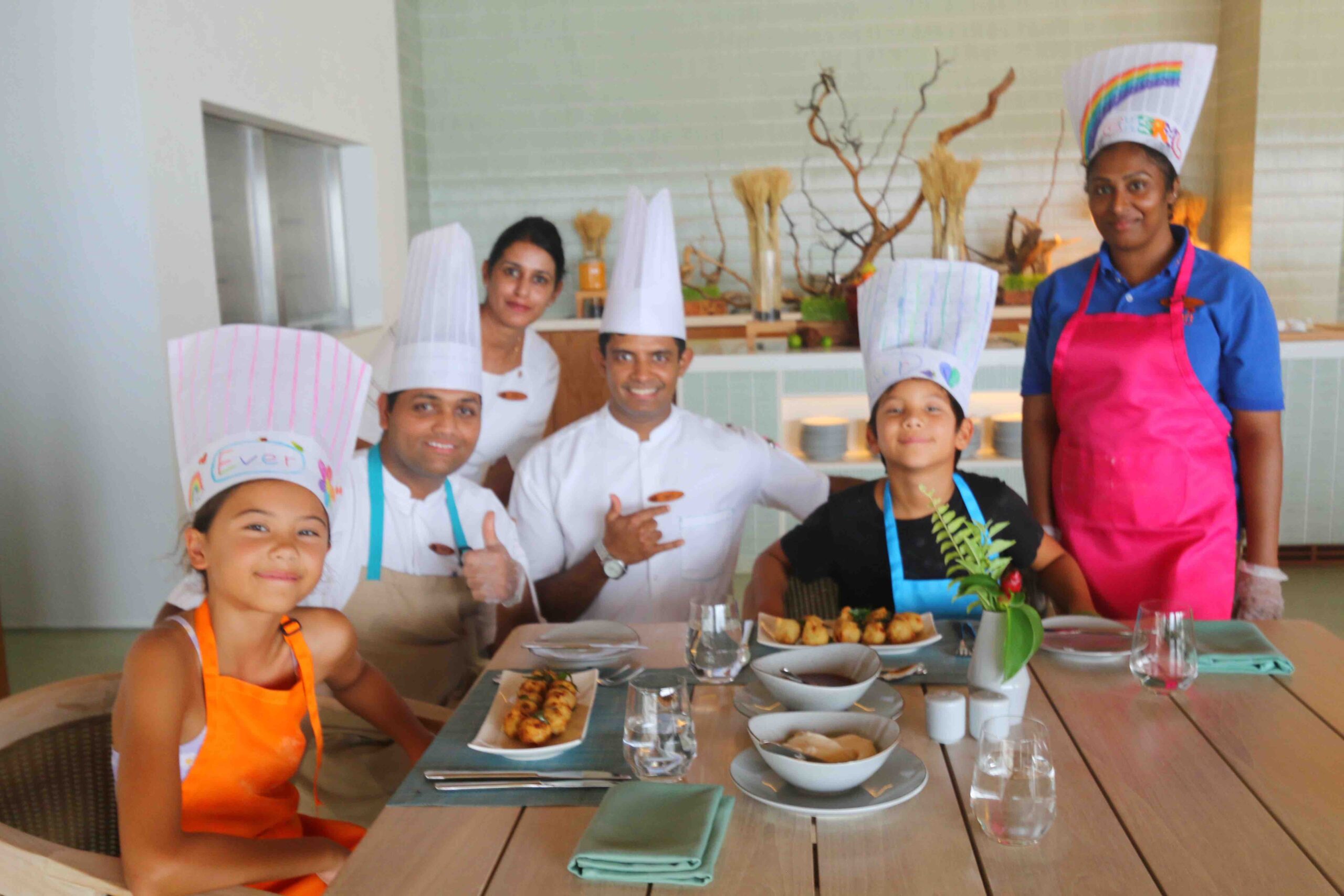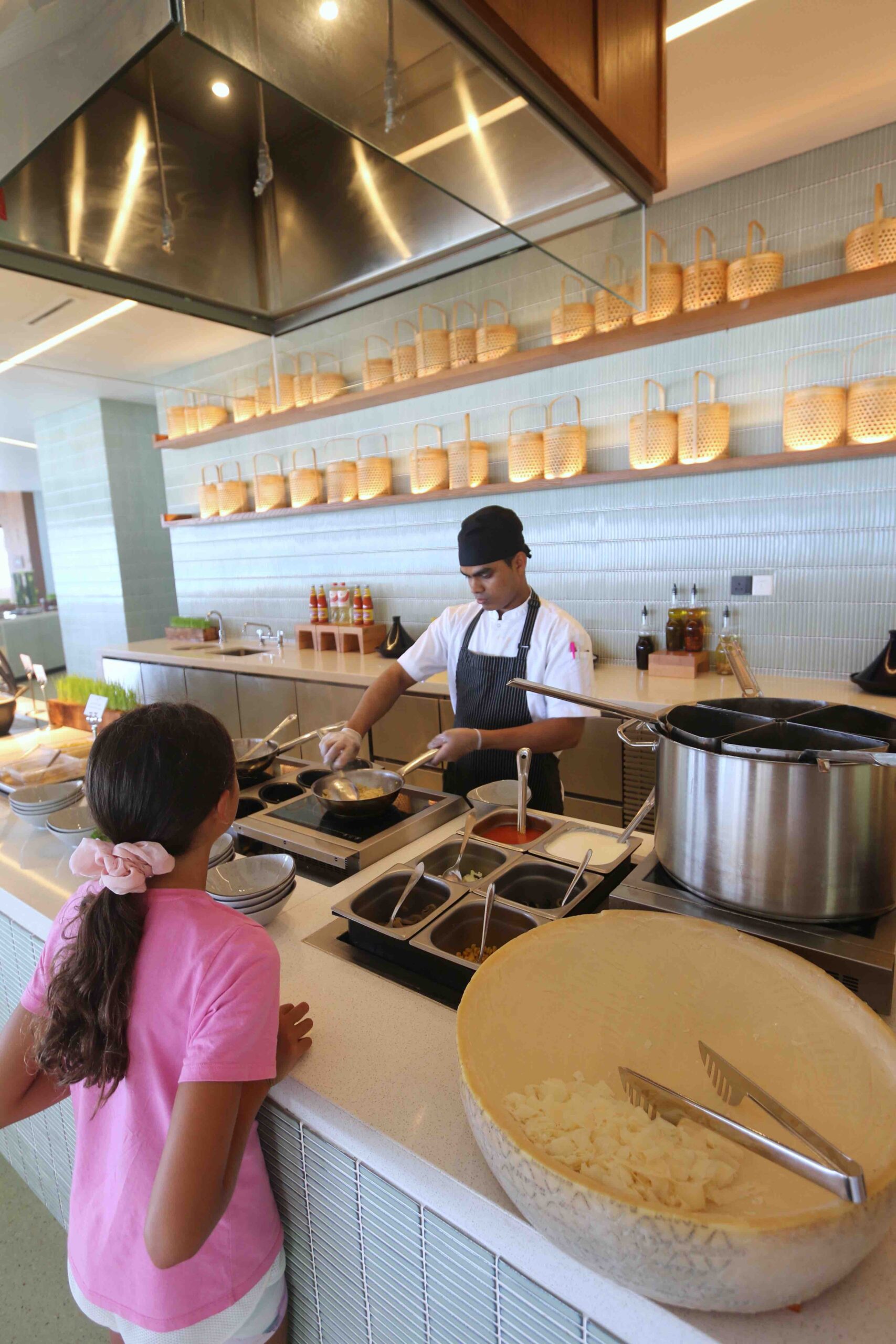 Pasta Station at Amaya Food Gallery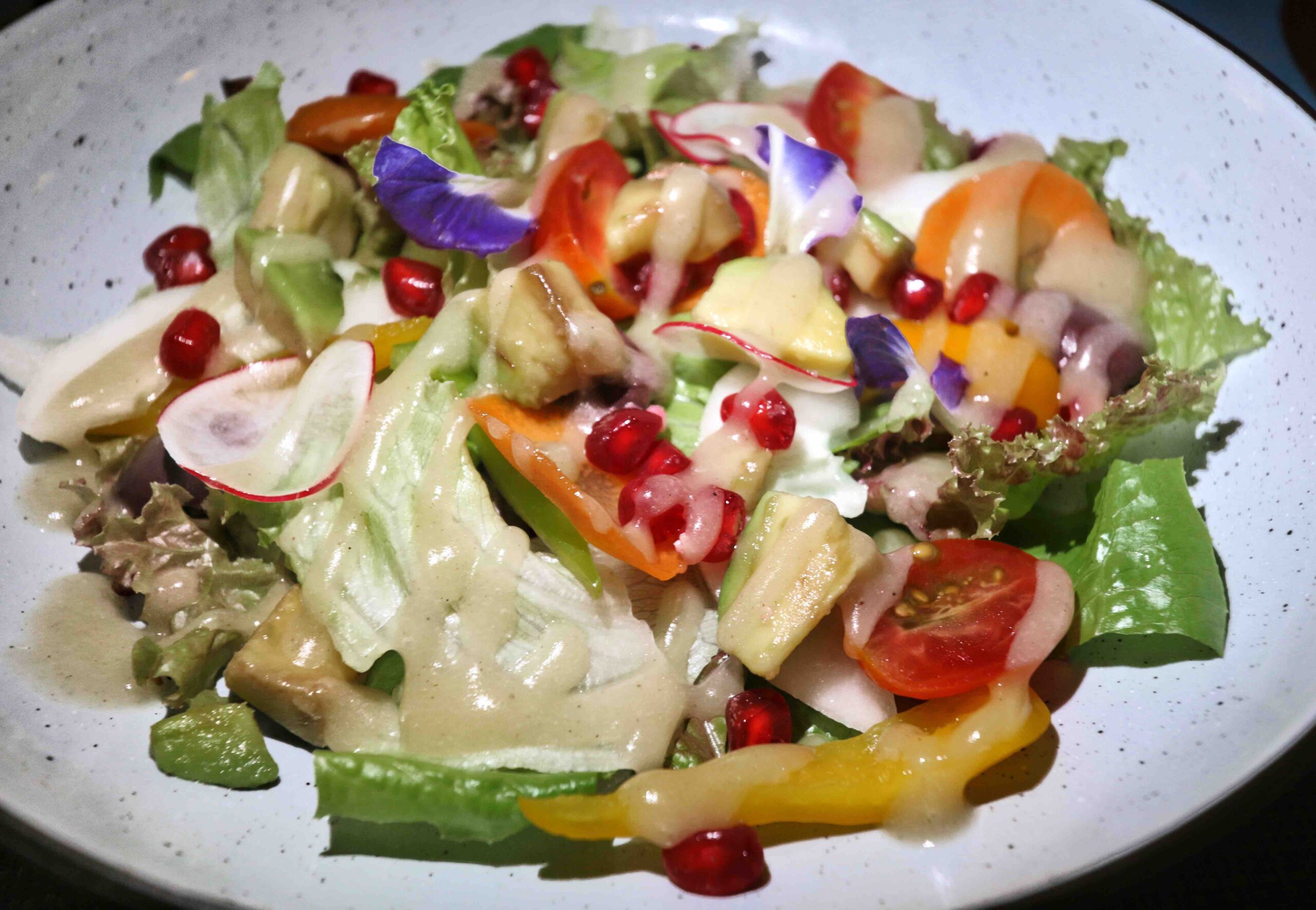 See our full feature on Amaya Food Gallery HERE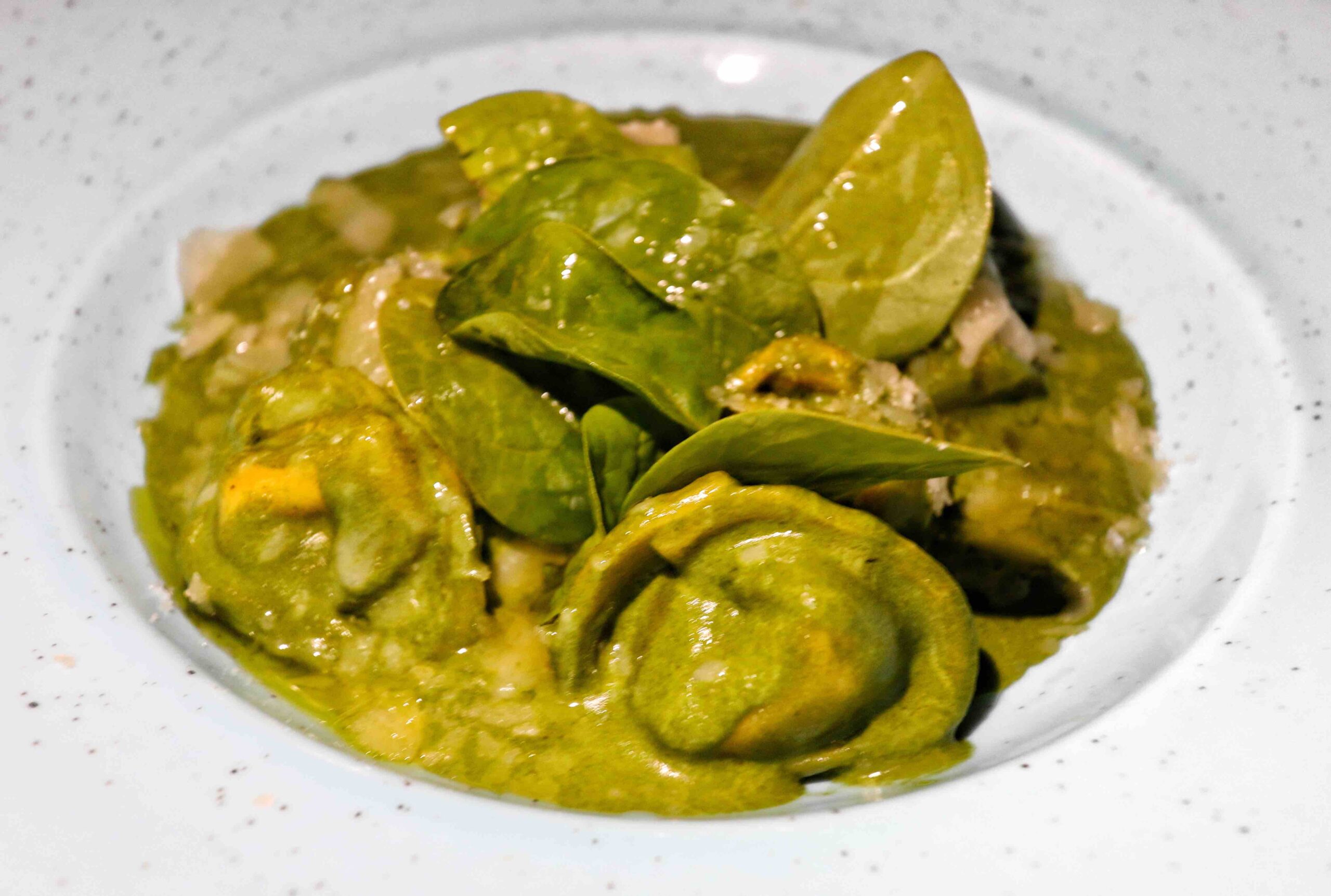 See our full feature on Pregolino HERE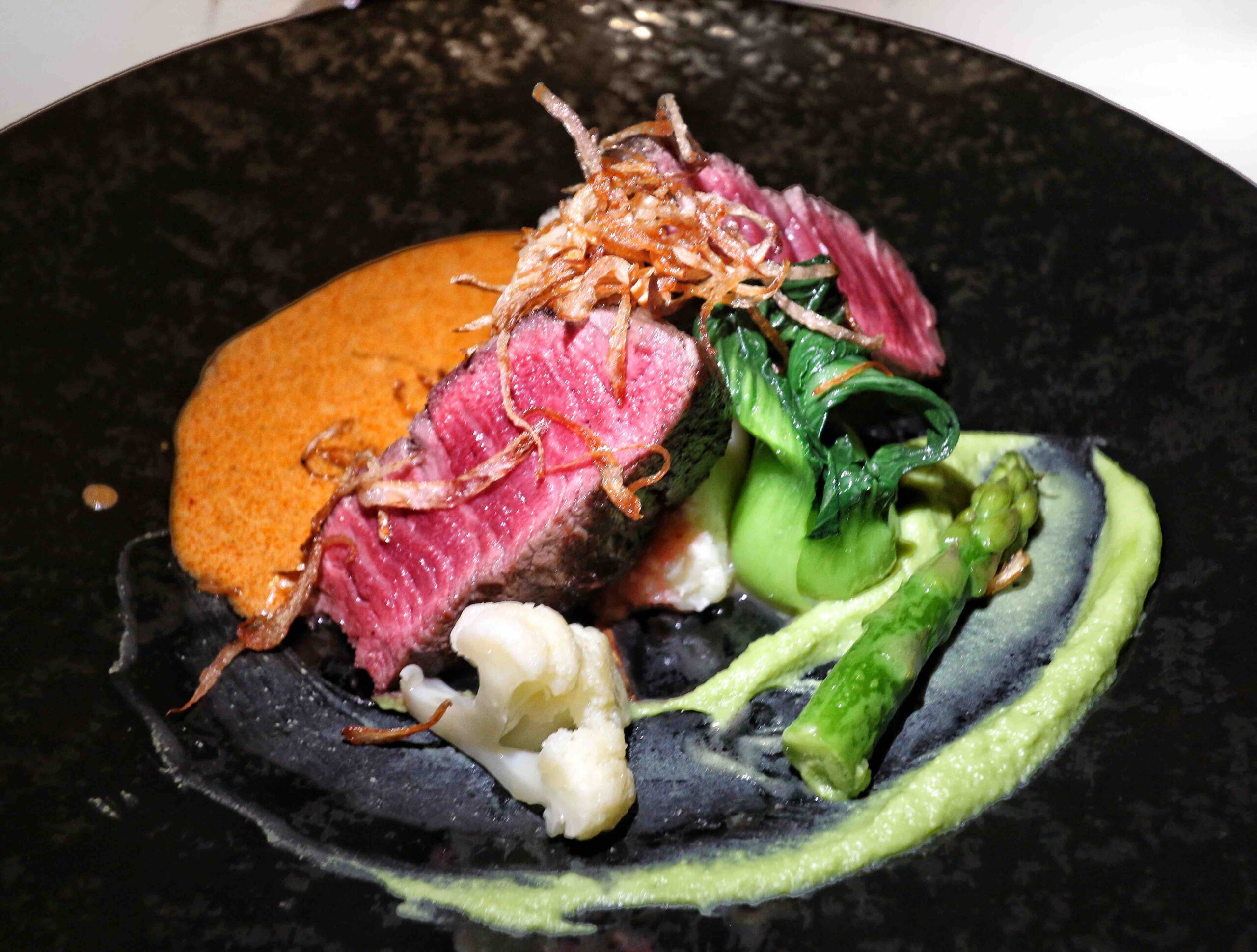 See our full feature on Ampers&nd HERE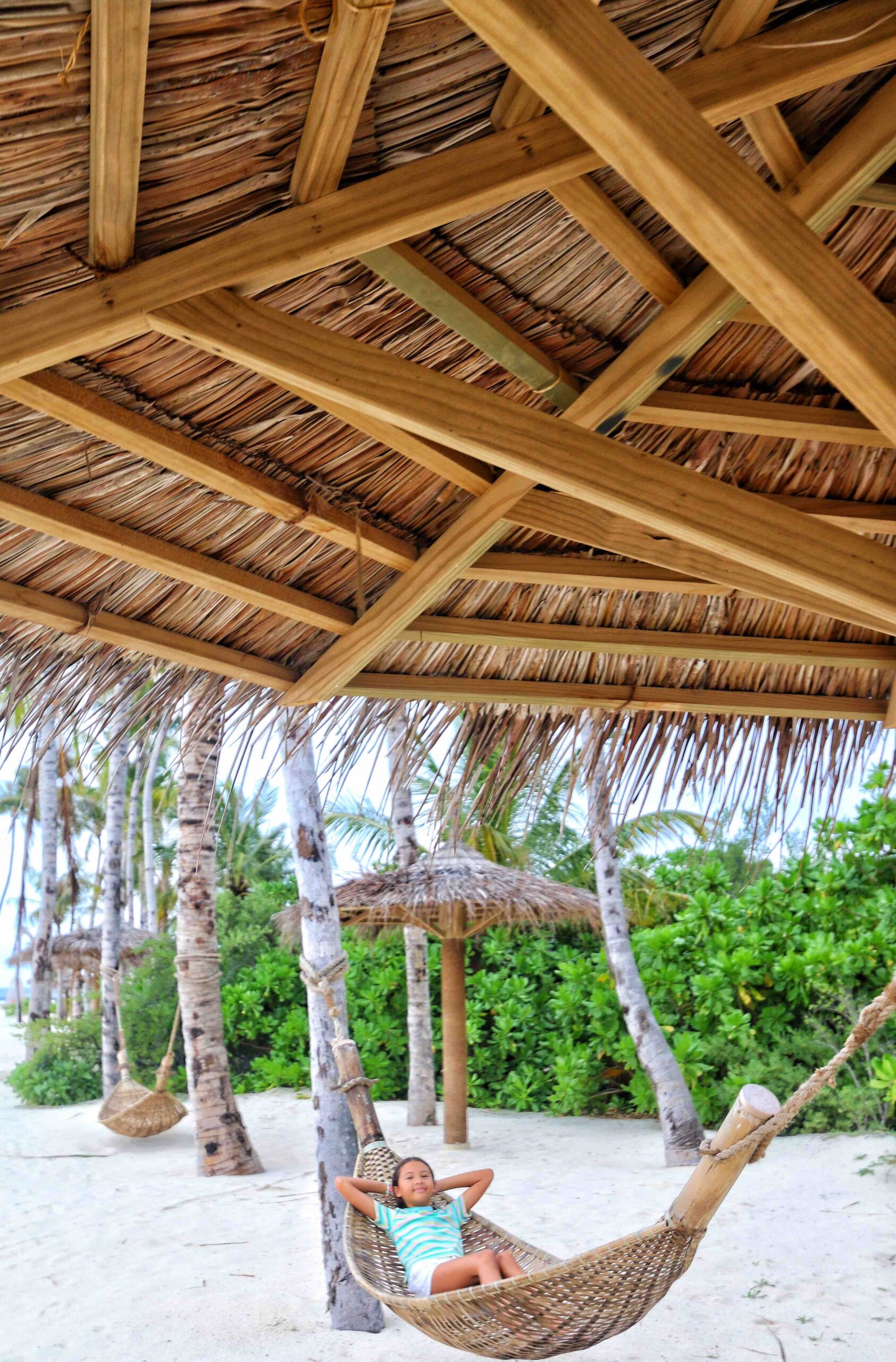 Amari Raaya, located in the stunning Raa Atoll, is an idyllic and luxurious choice for families or couples looking for a memorable Maldives vacation. The beautiful white sand island boasts a long list of five star facilities creating a perfect fusion of barefoot luxury. We loved our sleek and comfortable Beach Pool Villa complete with a private plunge pool just steps from the beautiful turquoise ocean. Guests can choose to traverse the island by bike or by the efficient buggy service.
The heart of the resort is centred around their "Village Square" where you'll find art and photography studios, a world class spa, inviting cafe, interactive kids club, and the main restaurant and swimming pool. We loved spending days lounging poolside, partaking in water sports, or indulging in a couples massages. It was almost impossible to pull our children away from the sprawling kids club which incorporated state of the art indoor and outdoor play areas. They loved the challenging and exciting obstacle course complete with zipline and castaway pirate ship. The Kids Club team were not only fun but constantly thinking of new activities including treasure hunts, arts and crafts, and even cooking sessions. Unique experiences like Amari's fictional story about Seb who was the first castaway on the tropical island and a fun search for all his golden coins throughout the island were what made the stay so special for our children and family. They enjoyed creating their own Maldivian Dhoni boats and launching them at the memorable "Amari Ritual" where the team say goodbye to guests and launch the wooden Dhonis in the candlelit river located at their Village Square.
Dining is something that sets Amari Raaya apart from the rest whether you're craving International buffet fare or sophisticated tapas and cocktails is a fashionable venue. Ampers&nd is a must try spot for sunset cocktails and a stylish setting and we highly recommend dining poolside at Pregolino for delicious pizzas and a beautiful setting underneath the stars. The daily buffets at Amaya Food Gallery were always delicious and varied and the friendly service at each spot truly made the stay a relaxing and enjoyable experience.
Amari Raaya is a luxury castaway island where you can enjoy the beauty of the Maldives in natural idyllic surroundings while still indulging in five star facilities and restaurants. The unique and personable island is sure to please travellers looking for a Maldives trip to remember.
P.O. Box 2053, Kudakurathu Island, Raa Atoll, Republic of Maldives
+960 400-1400