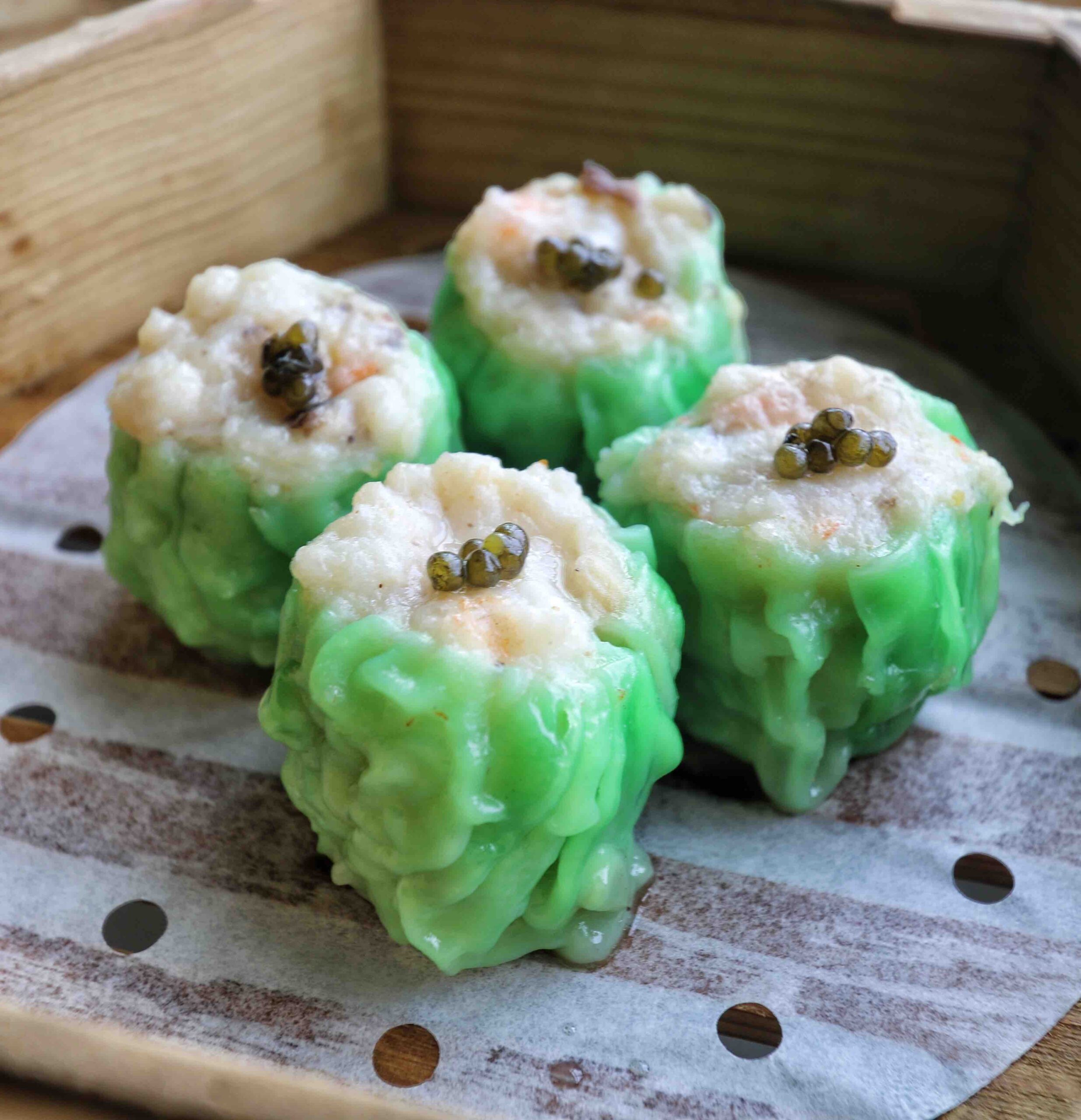 Pork Siu Mai with Caviar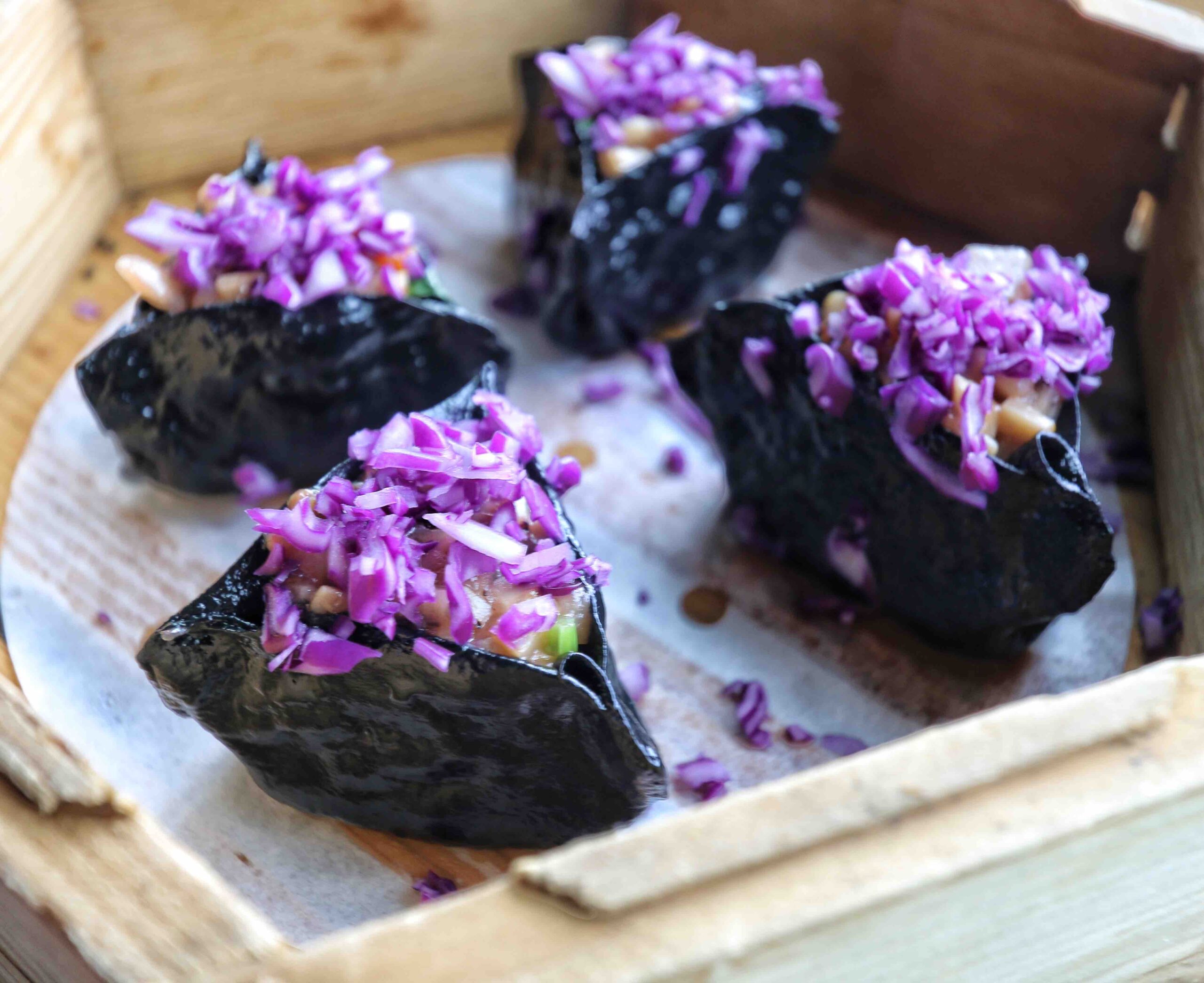 Purple Cabbage & Lotus Root Dumplings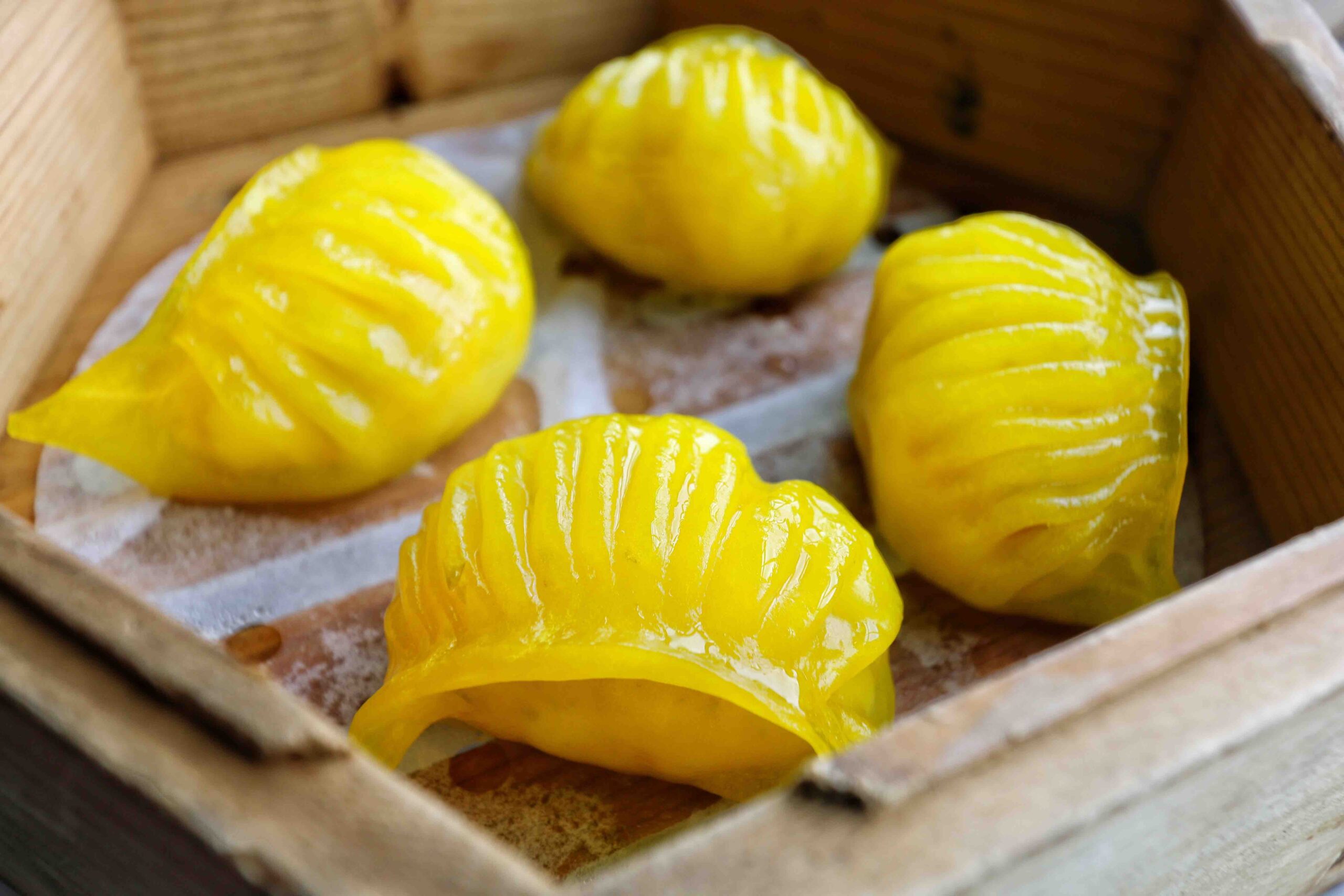 Pickled Pepper Har Gau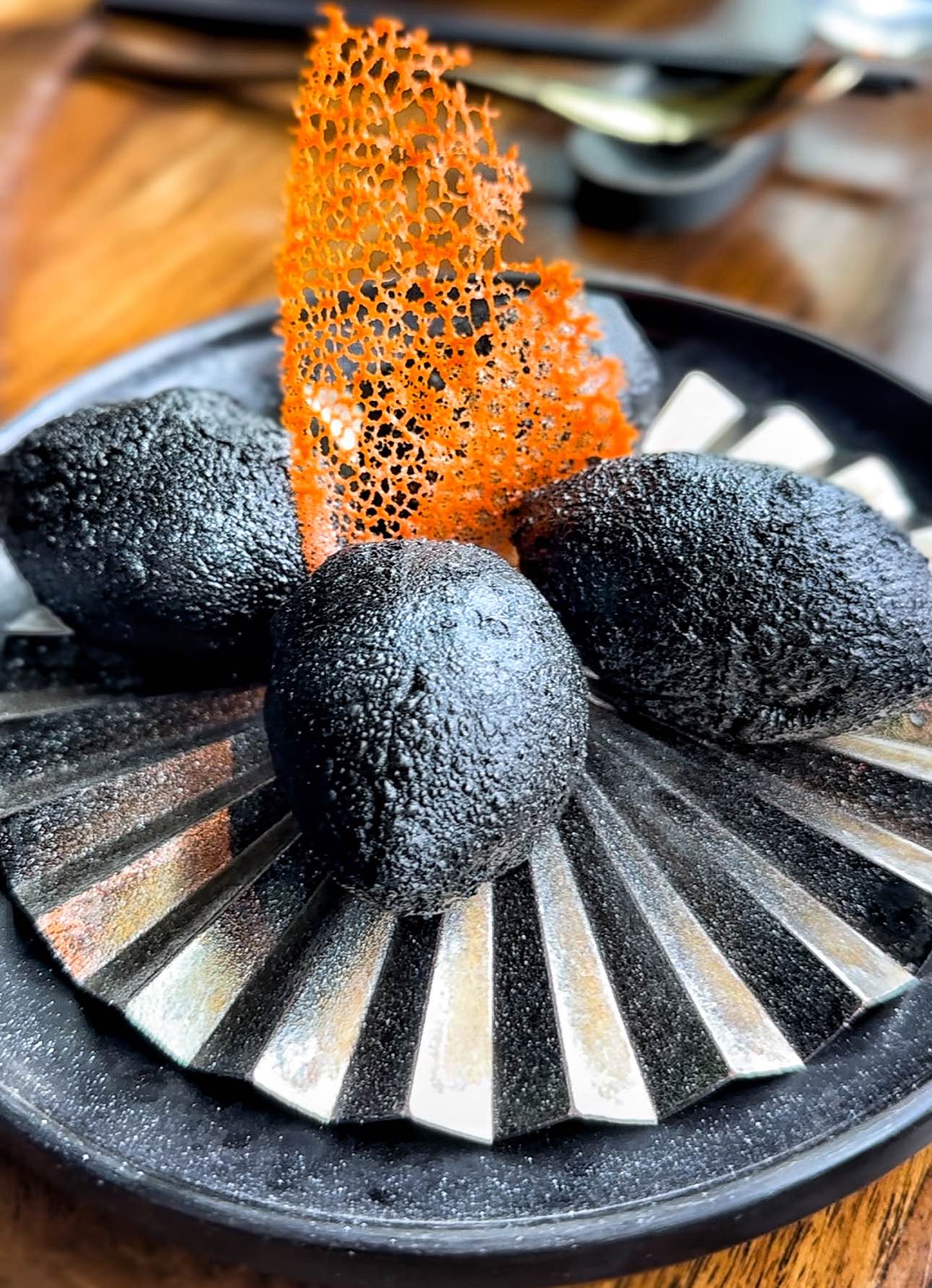 Charcoal Yu Xiang Crispy Pork Dumplings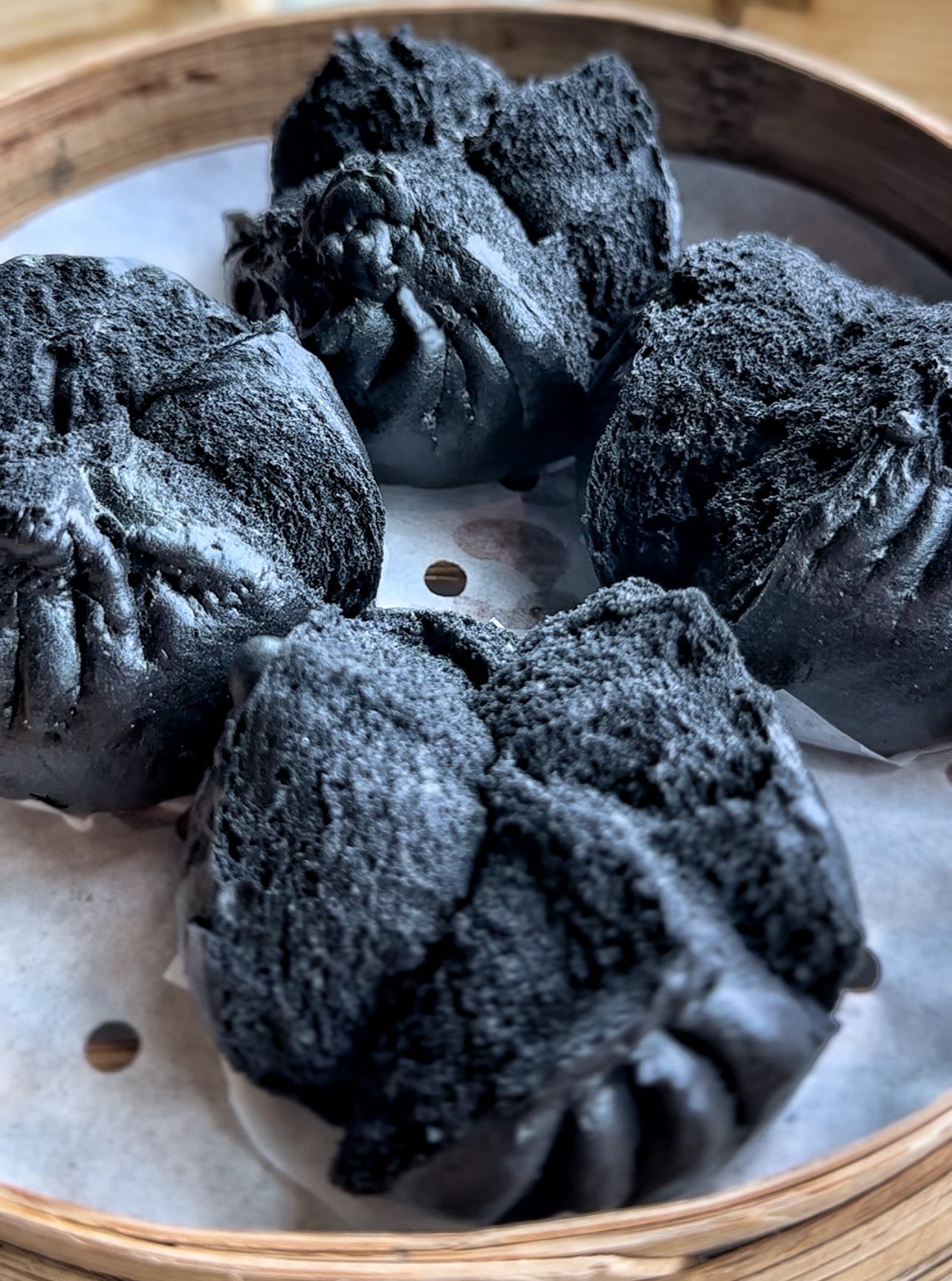 Charcoal Barbecue Pork Bao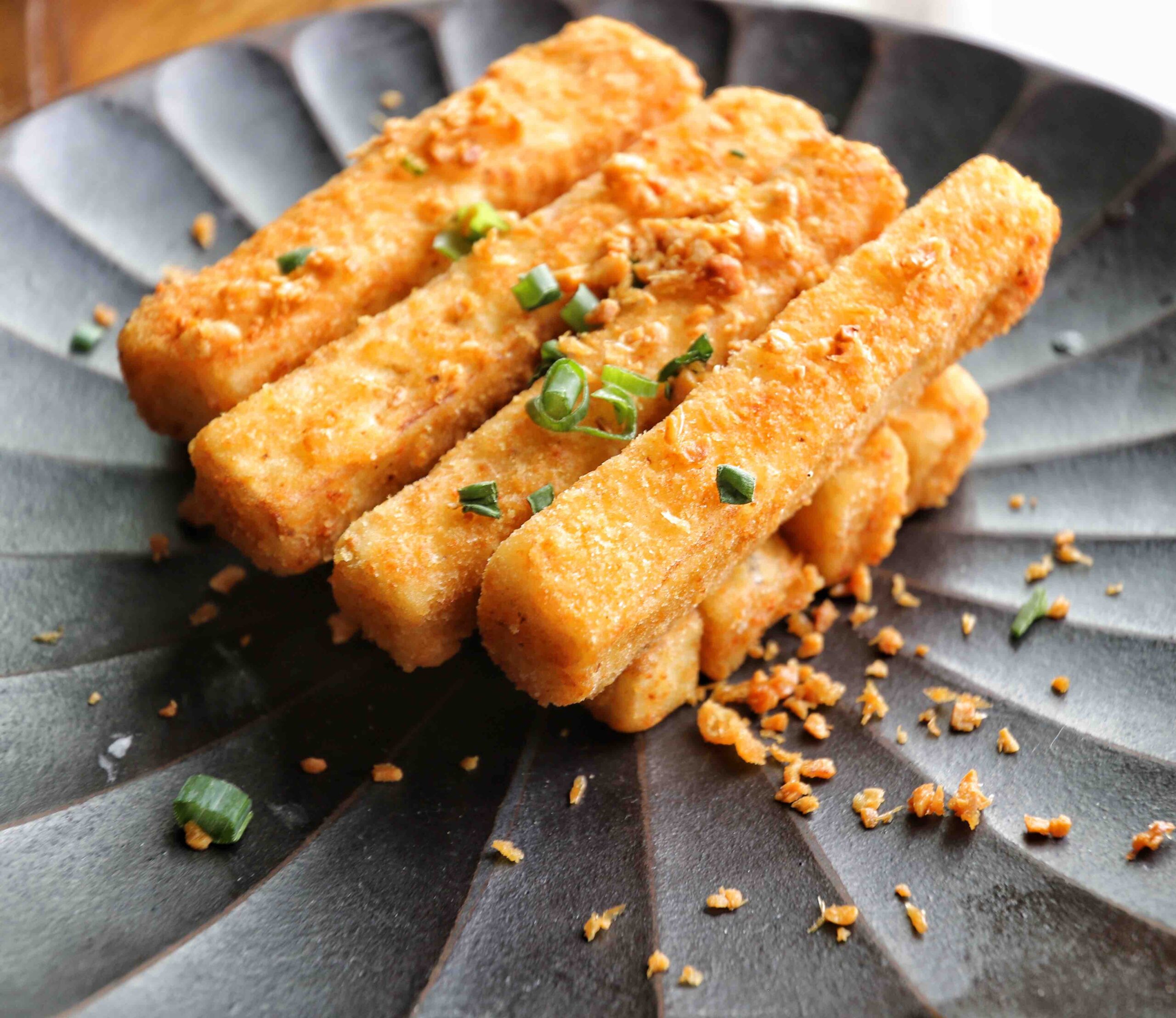 Crispy Eggplant tossed with Fermented Beans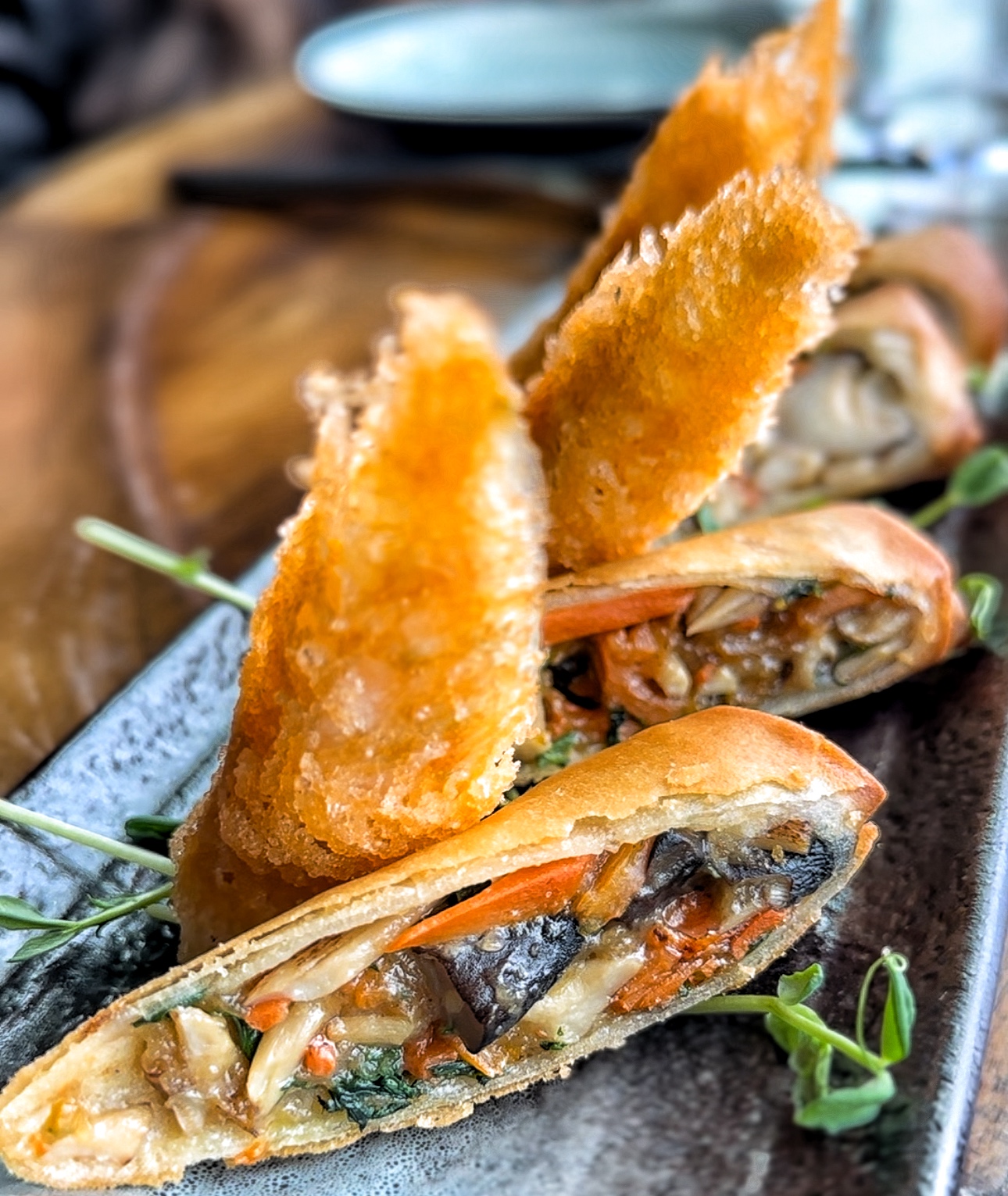 Vegetarian Spring Rolls with Yellow Fungus and Wild Mushrooms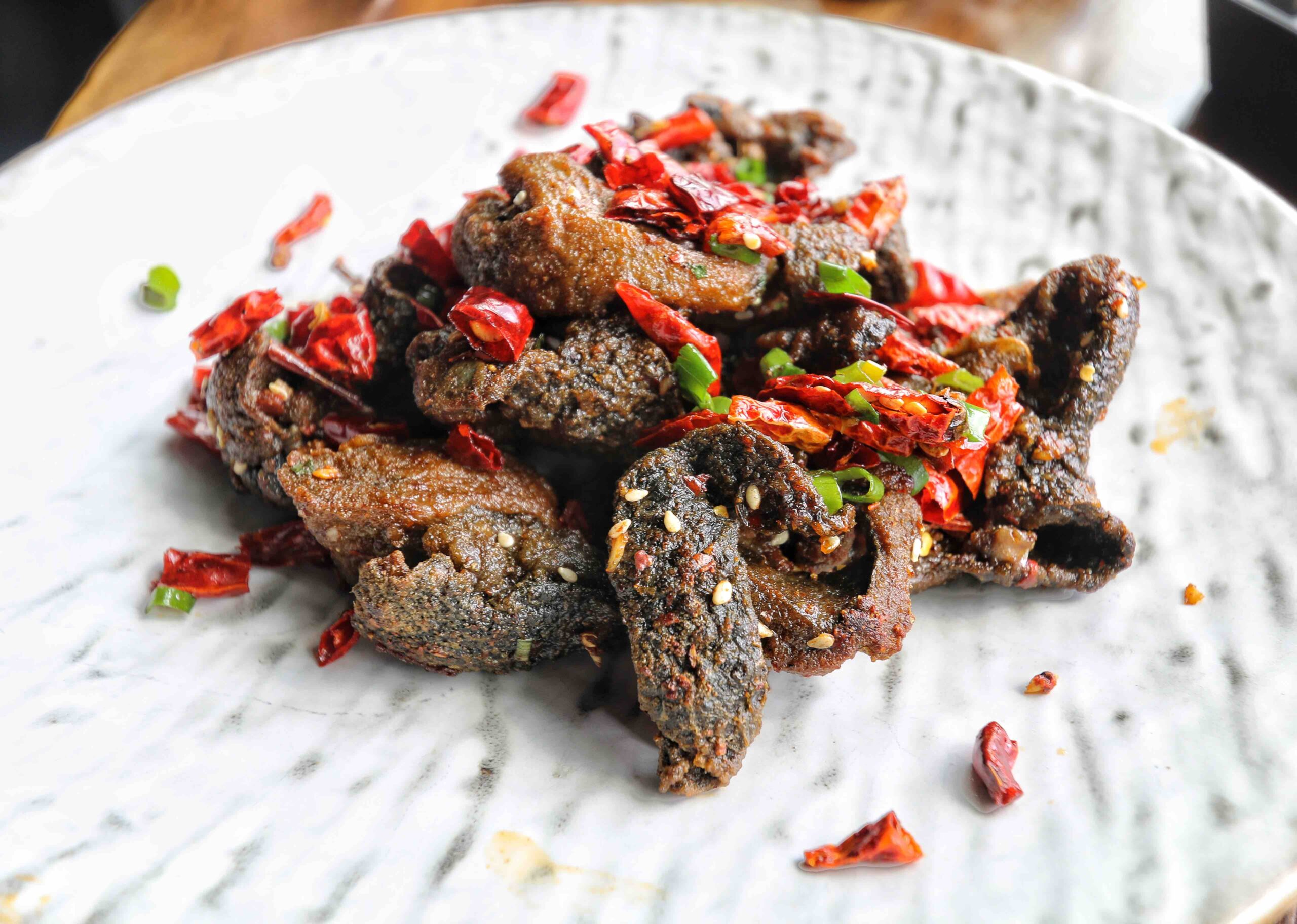 Sichuan Chilli Peppered Black Chicken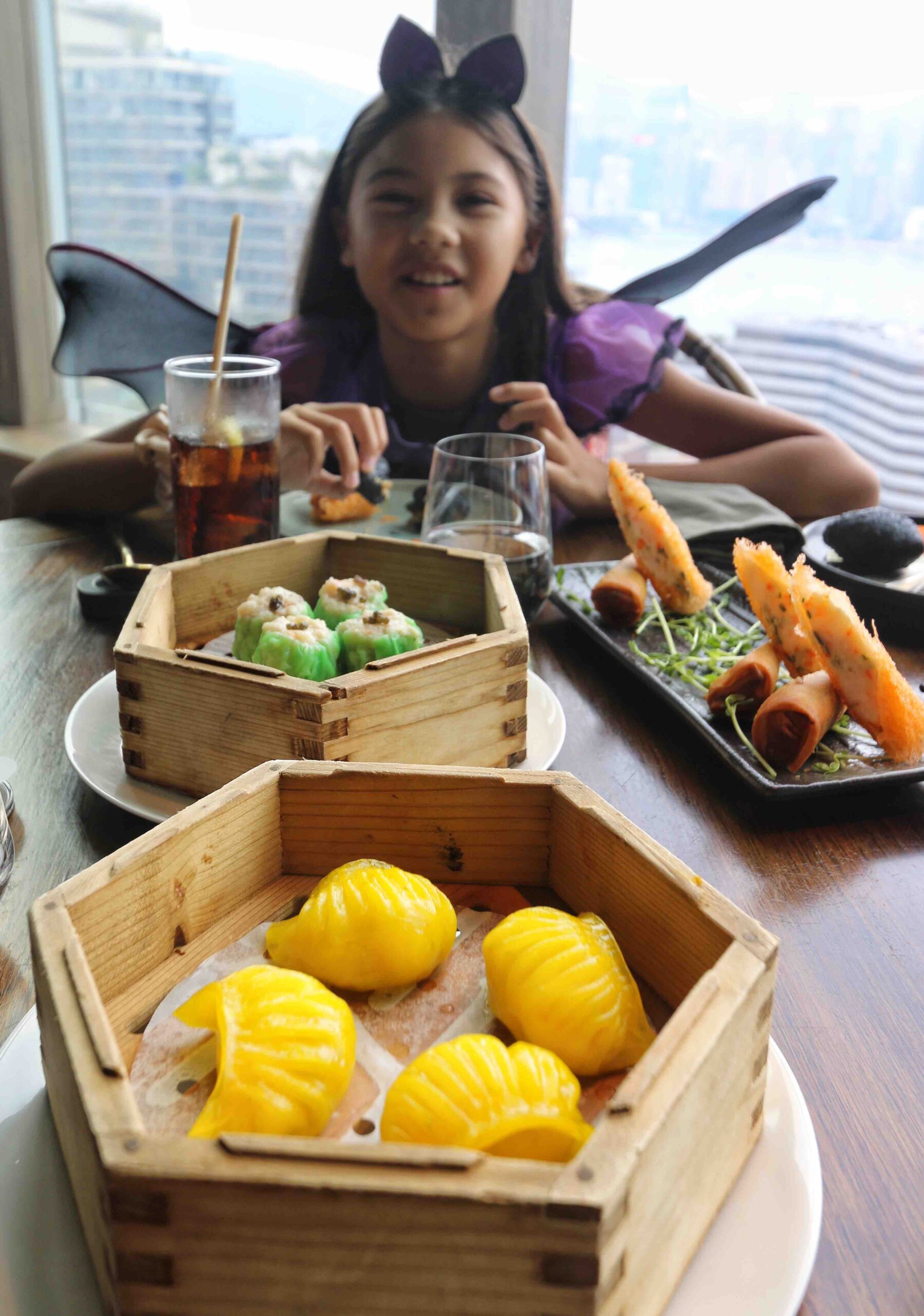 Unlimited Appetisers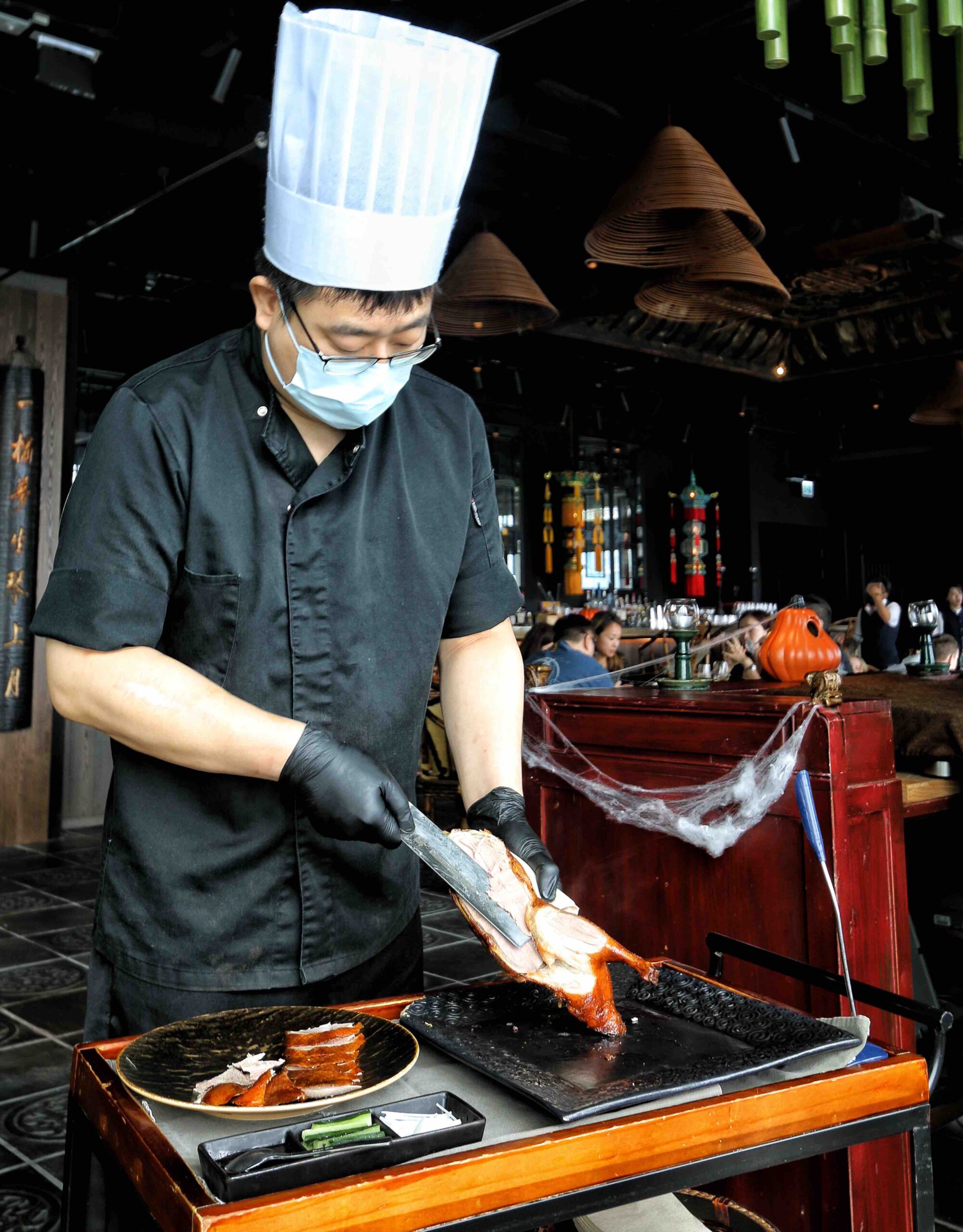 Aromatic Peking Duck served with Cucumber, Scallion, Duck Sauce & Chinese Pancakes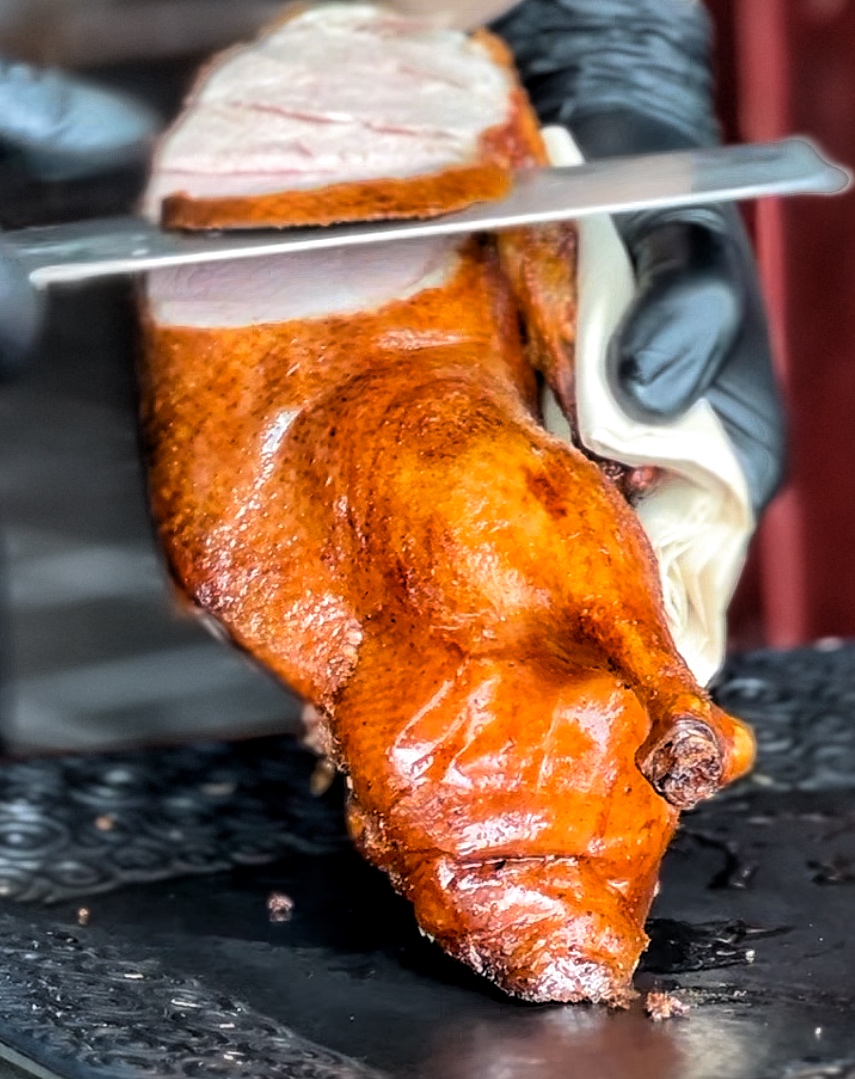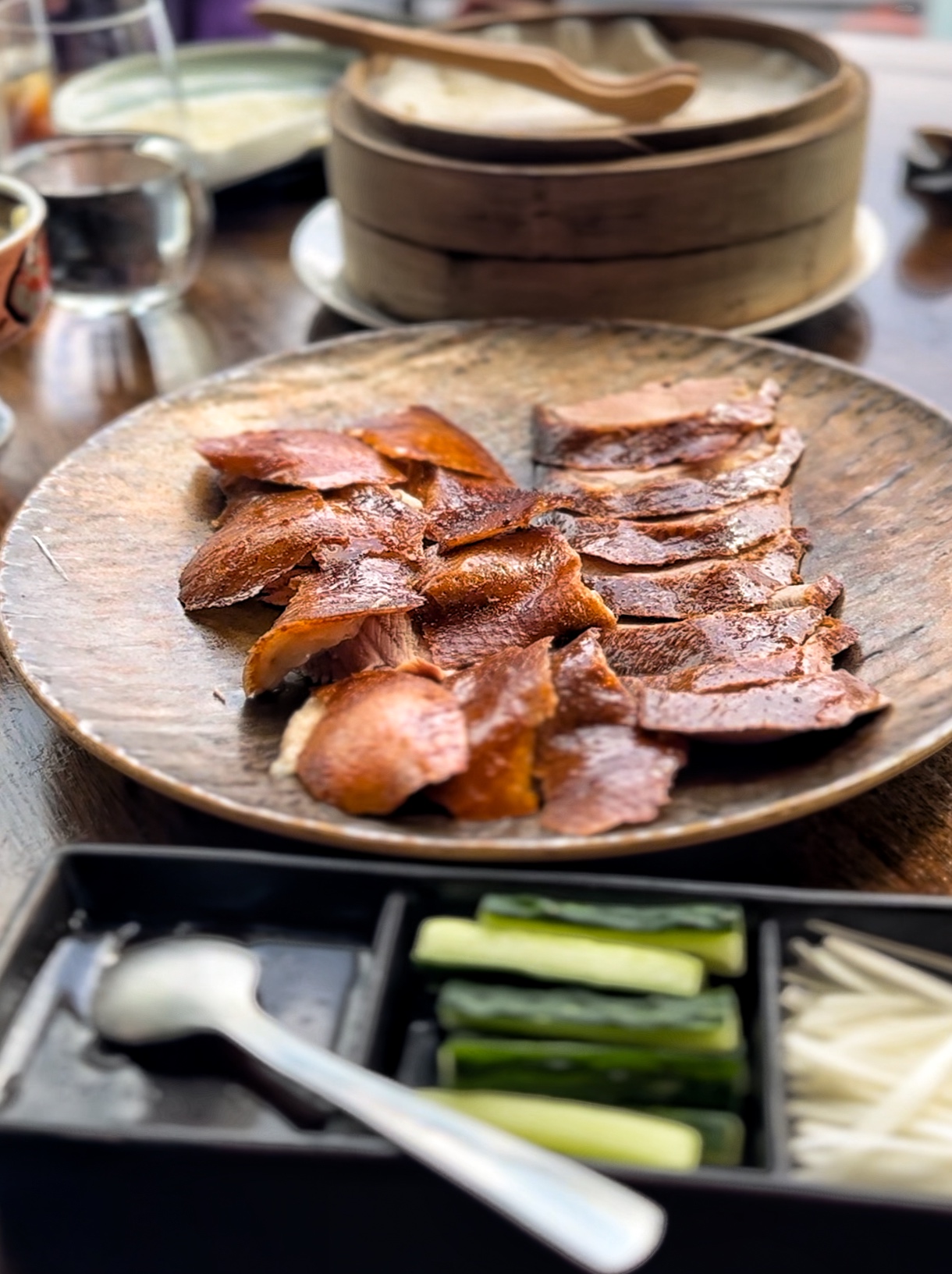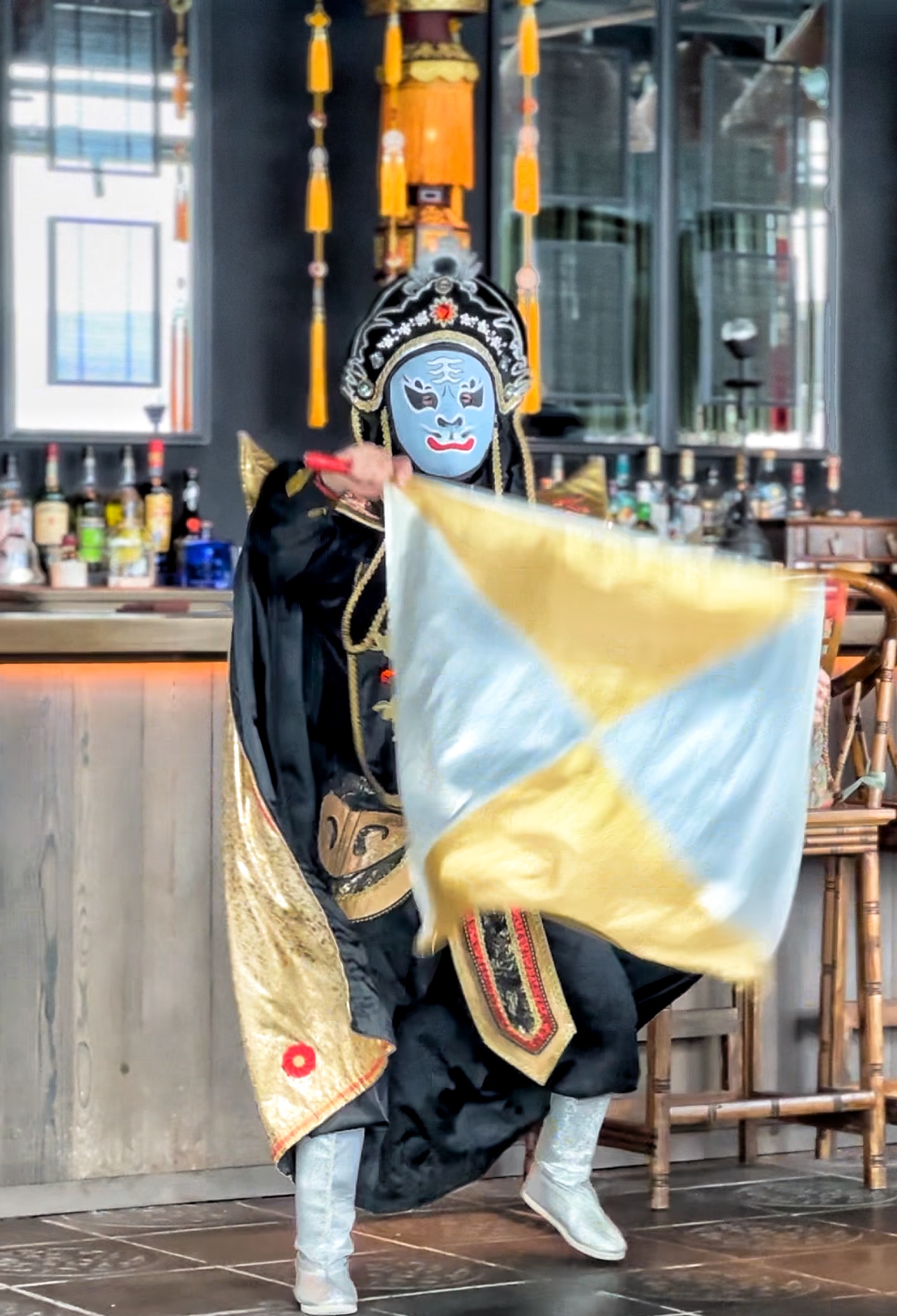 Face Changing Performance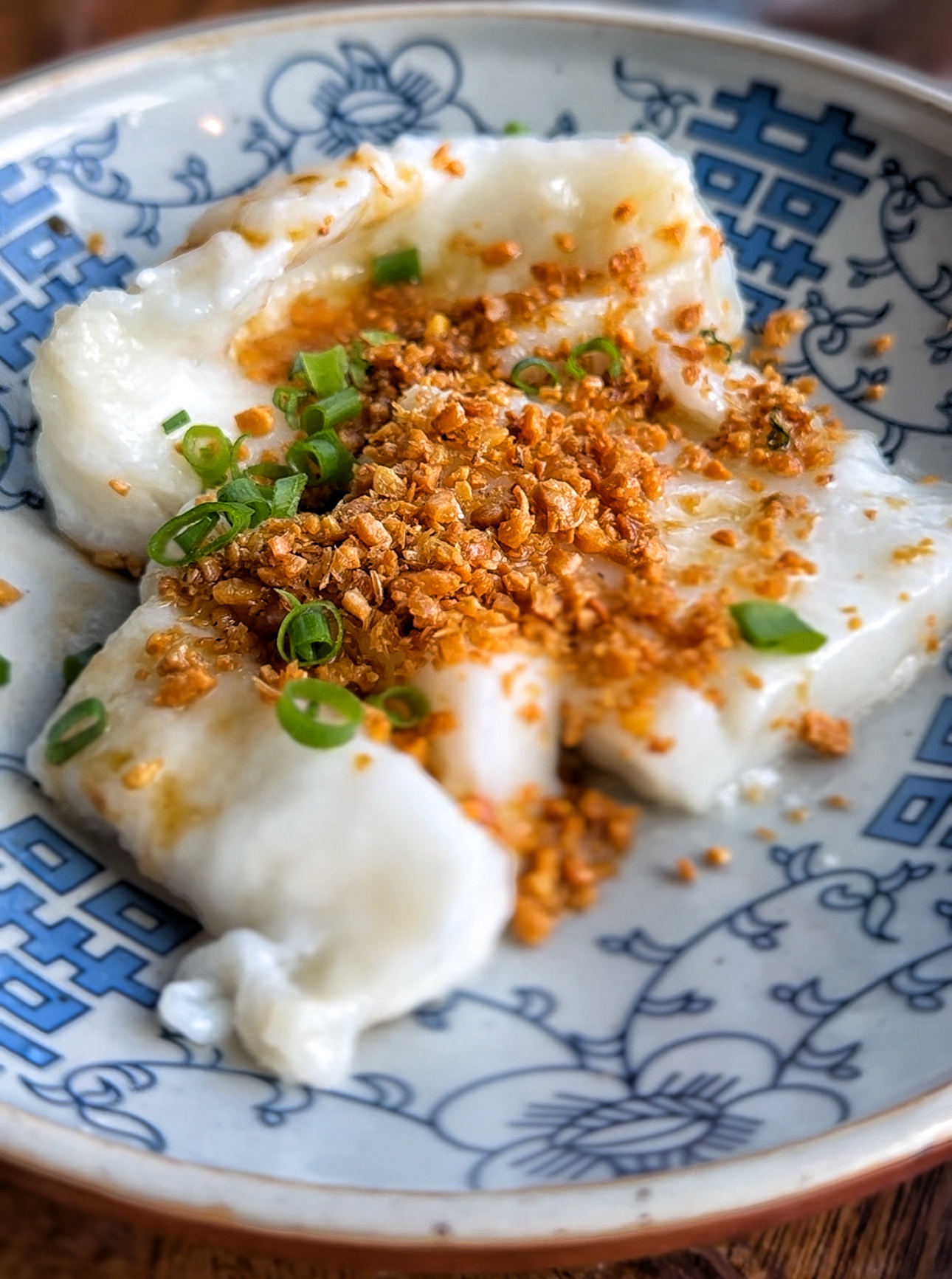 Hunan Steamed Cod with Fermented Beans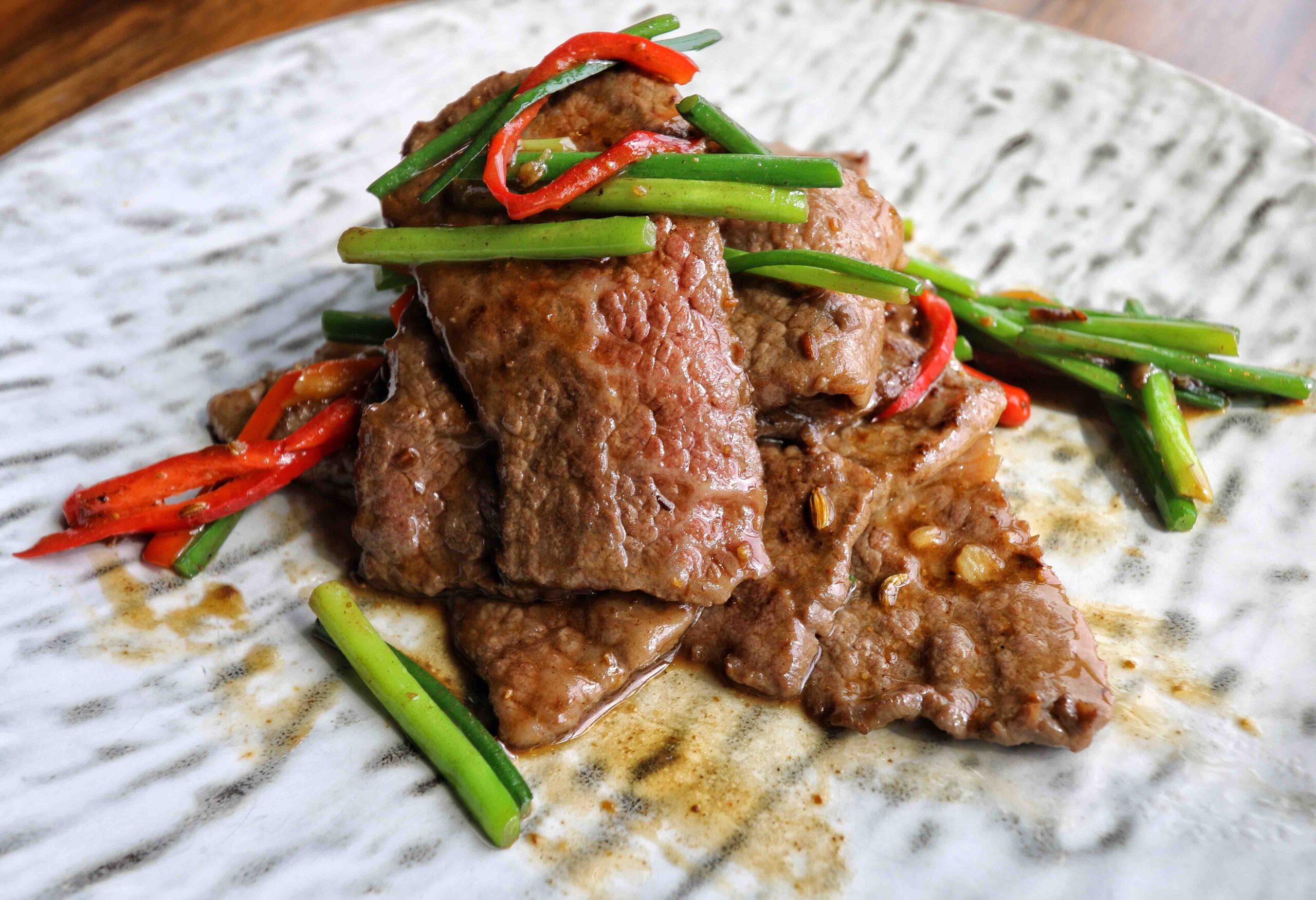 Sautéed Beef Short Ribs with Fennel Seeds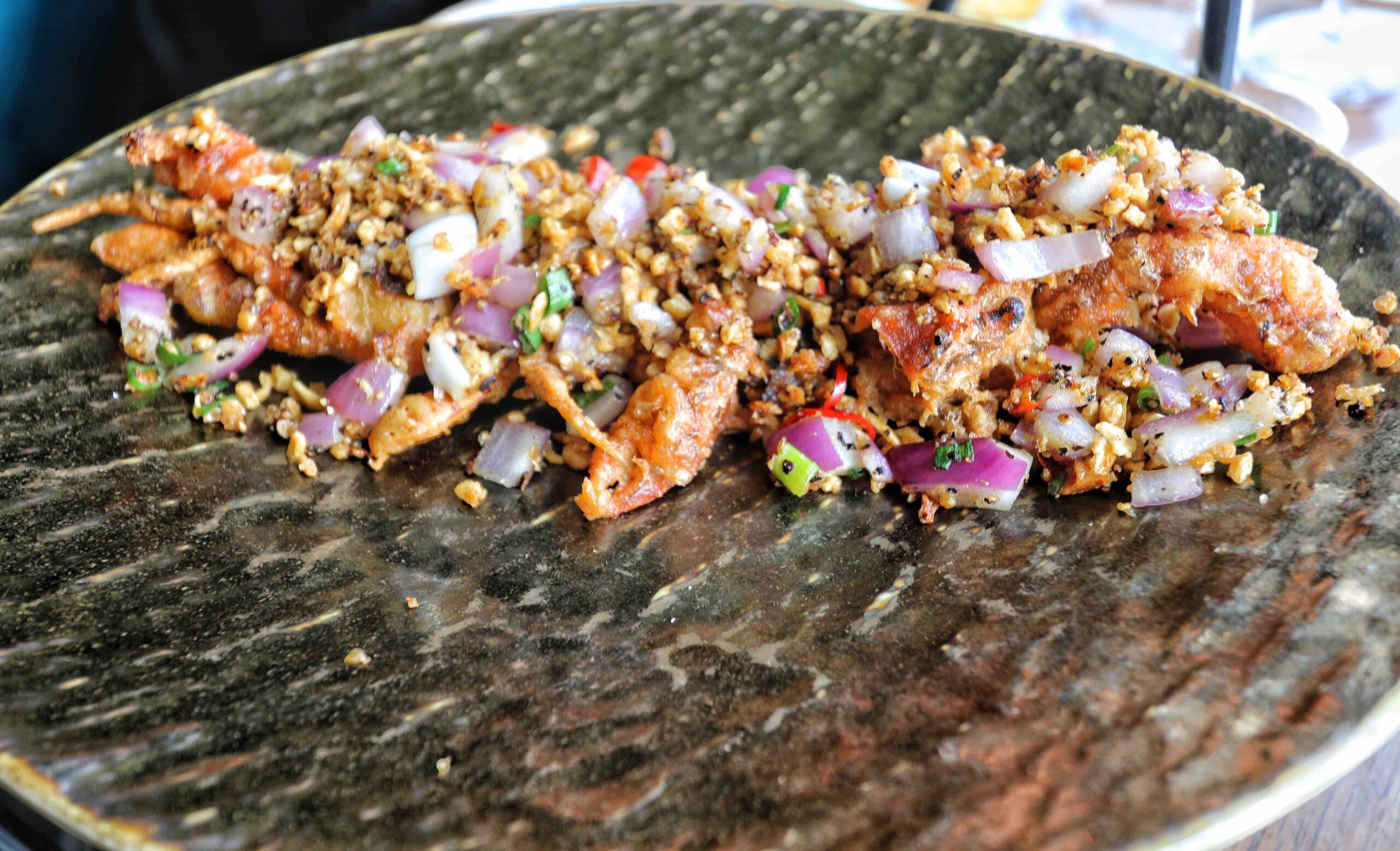 Crispy Soft-Shell Crab with Pepper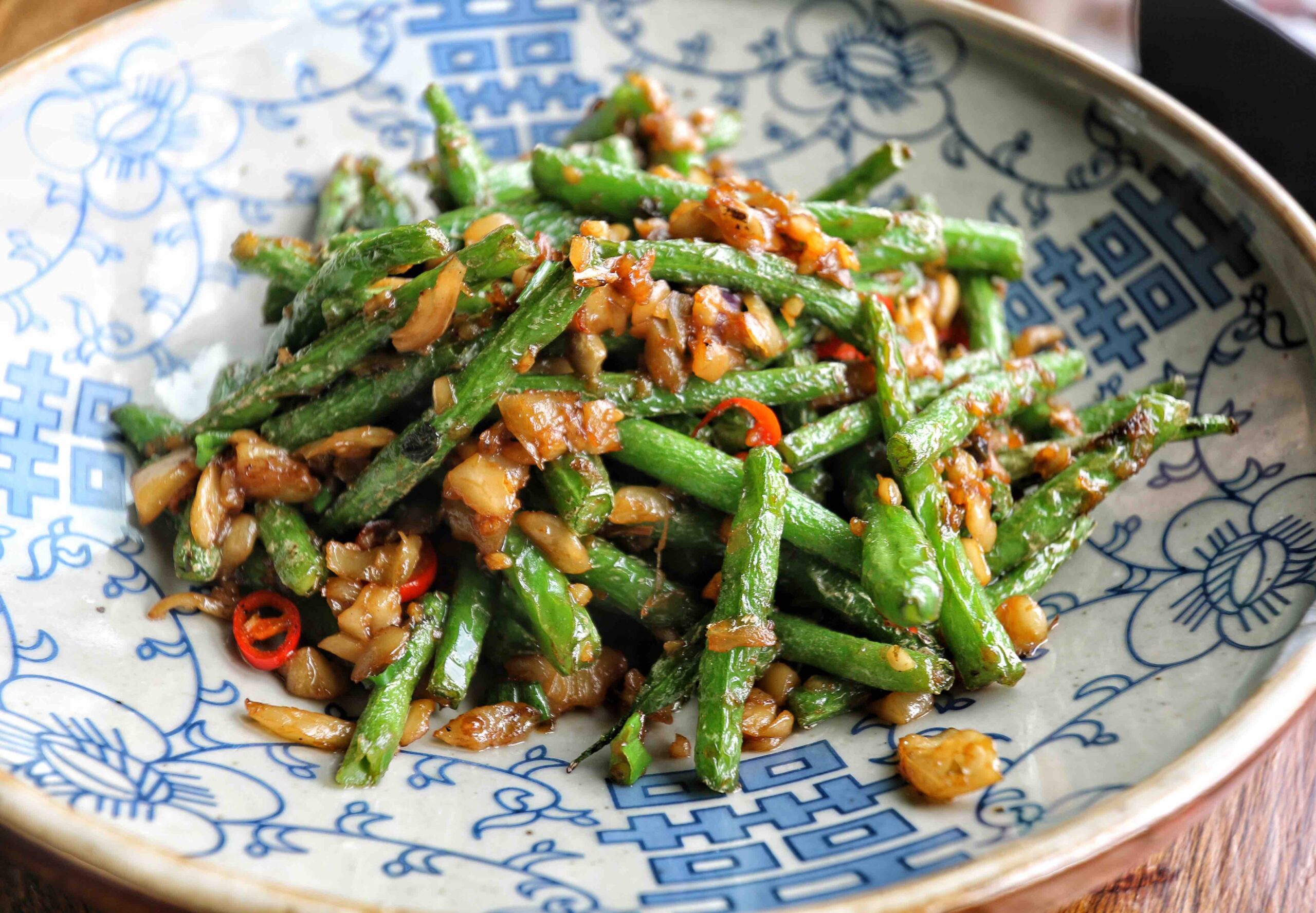 String Beans with Chilli & Fennel Seeds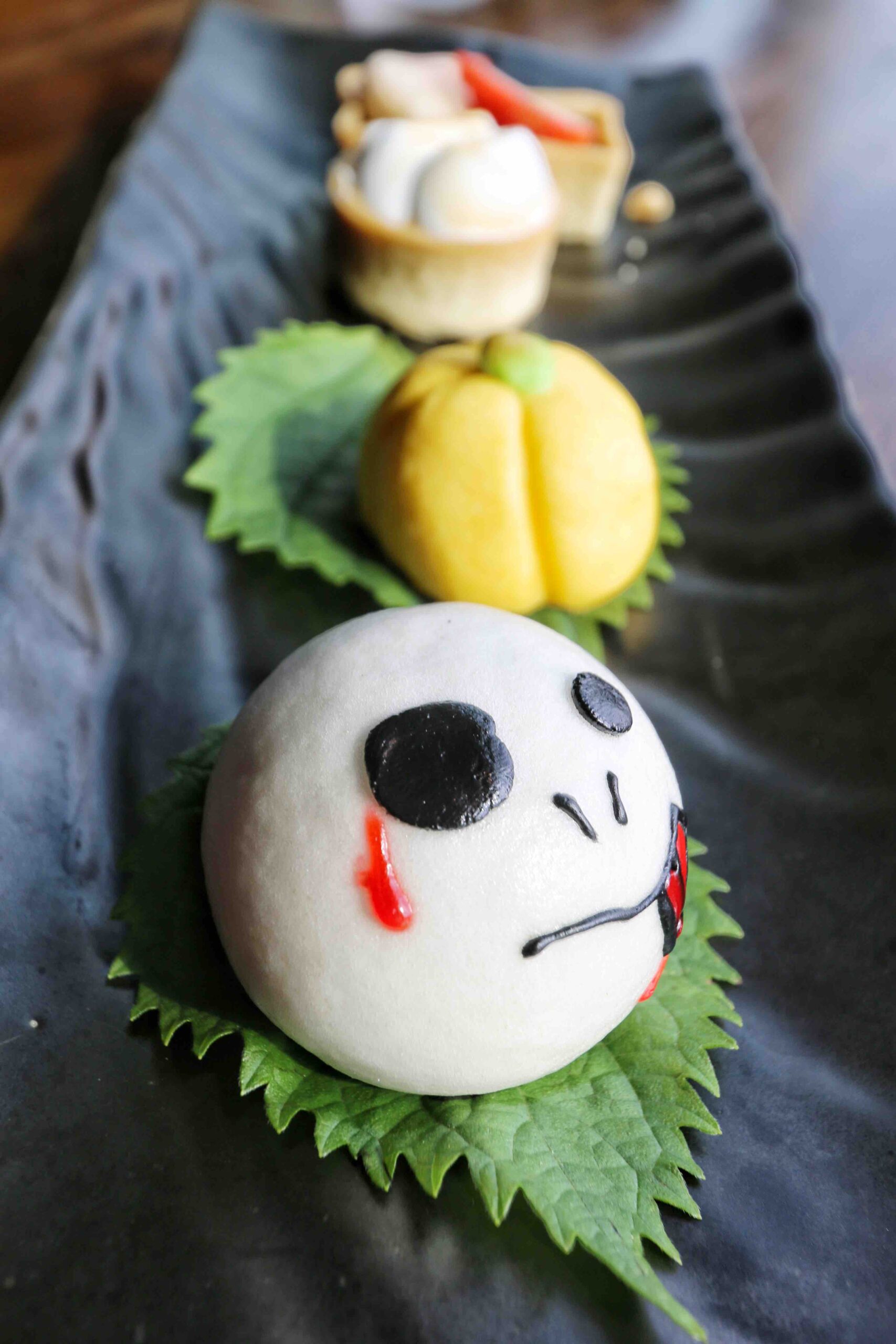 Dessert Platter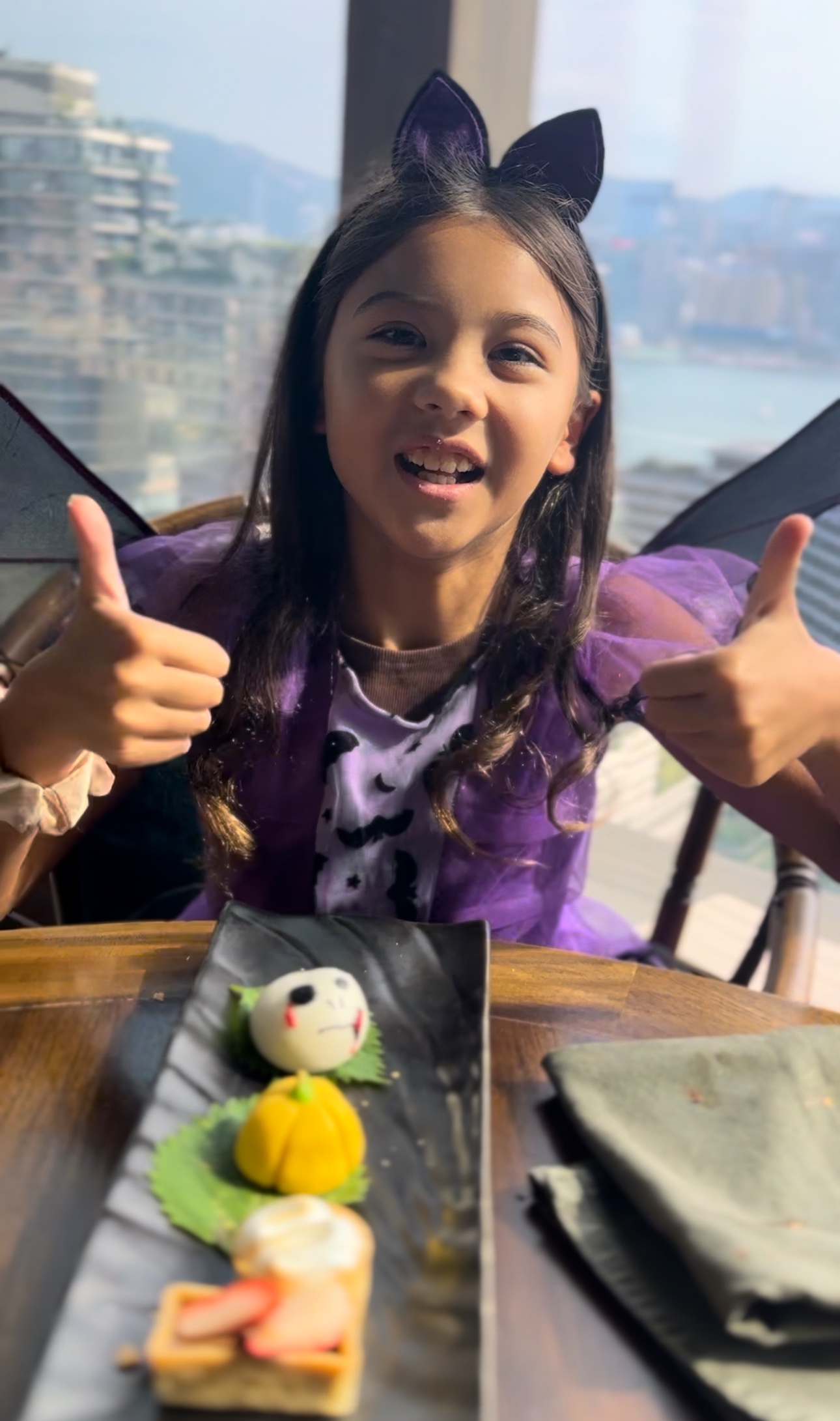 Hutong, one of HK's most stunning Chinese fine dining establishments, serves a spectacular Sunday Brunch. We visited during Halloween weekend for the perfect festive vibes and mouthwatering Sichuan and Cantonese fare. The beautiful venue boasts classic heritage design and sweeping views of the Hong Kong Harbour. Book ahead for a coveted table beside the window and bask in the afternoon sun and unbeatable skyline while delving into delicious fare.
The brunch included a wide array of appetisers which were unlimited and were creative takes on classic Chinese dishes. We loved the selection of dim sum including the fresh and addictive Pickled Pepper Har Gau, indulgent Pork Siu Mai with Caviar, fragrant and flavourful Charcoal Yu Xiang Crispy Pork Dumplings, and irresistible Sichuan Chilli Peppered Black Chicken. Our kids couldn't get enough of the steaming Charcoal Barbecue Pork Bao and the freshly fried spring rolls were a huge hit with the whole family.
Each table can choose from a selection of main courses including a delicate and light Hunan Steamed Cod with Fermented Beans, juicy Sautéed Beef Short Ribs with Fennel Seeds, and fragrant Crispy Soft-Shell Crab with Pepper.  We highly recommend the impressive Peking duck add on which is served table side.
Brunch also included fun filled performances including a traditional face-changing dance that was captivating for all ages. Make sure to check out the free flow packages and add sake, cocktails, or a few glasses of champagne to the mouthwatering feast. A must dine spot in Hong Kong and perfect for visitors to the city or celebratory weekends with family.
H Zentre, 18/F, 15 Middle Rd, Tsim Sha Tsui
+852 3428 8342