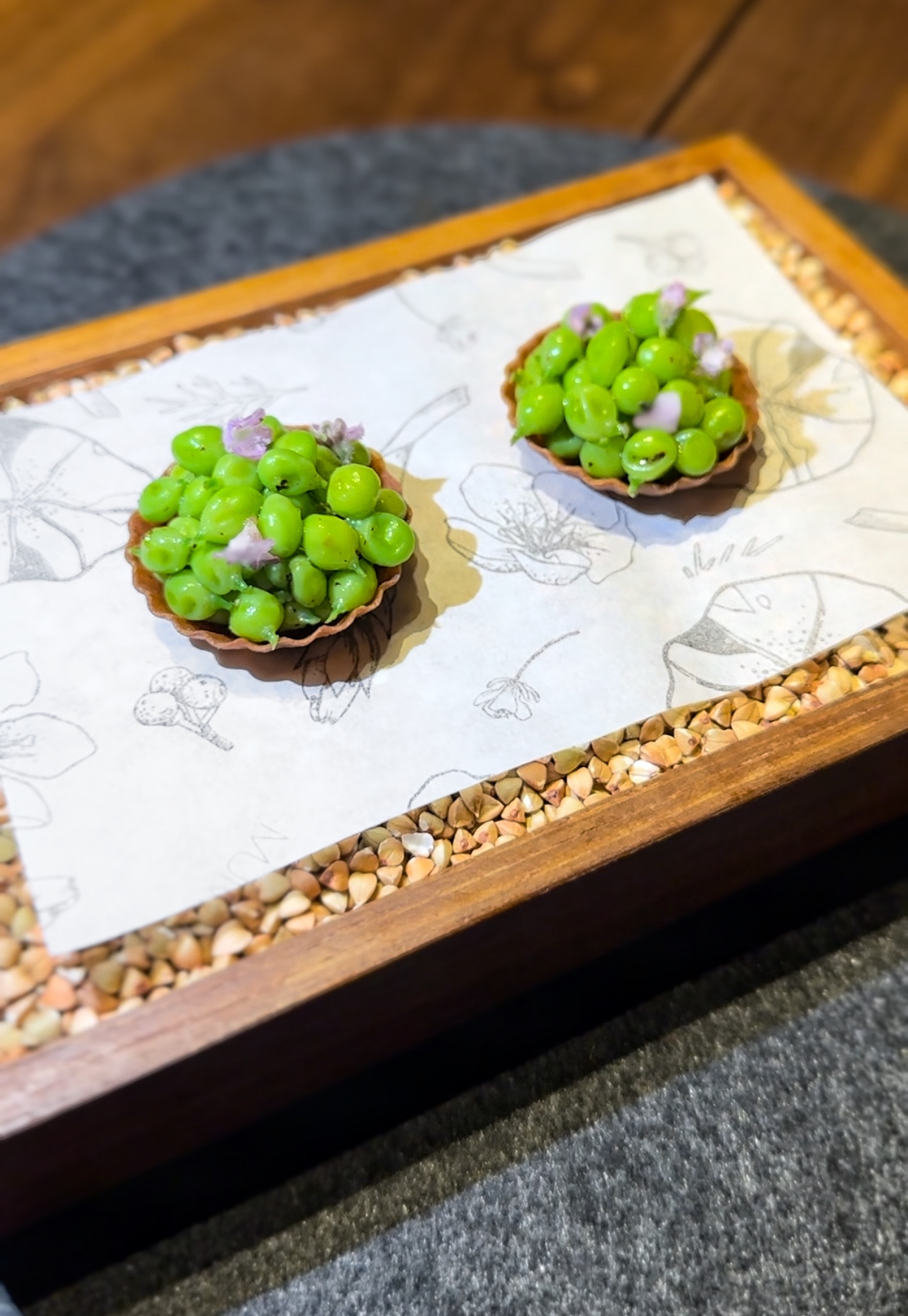 Sugar Snap Peas Tart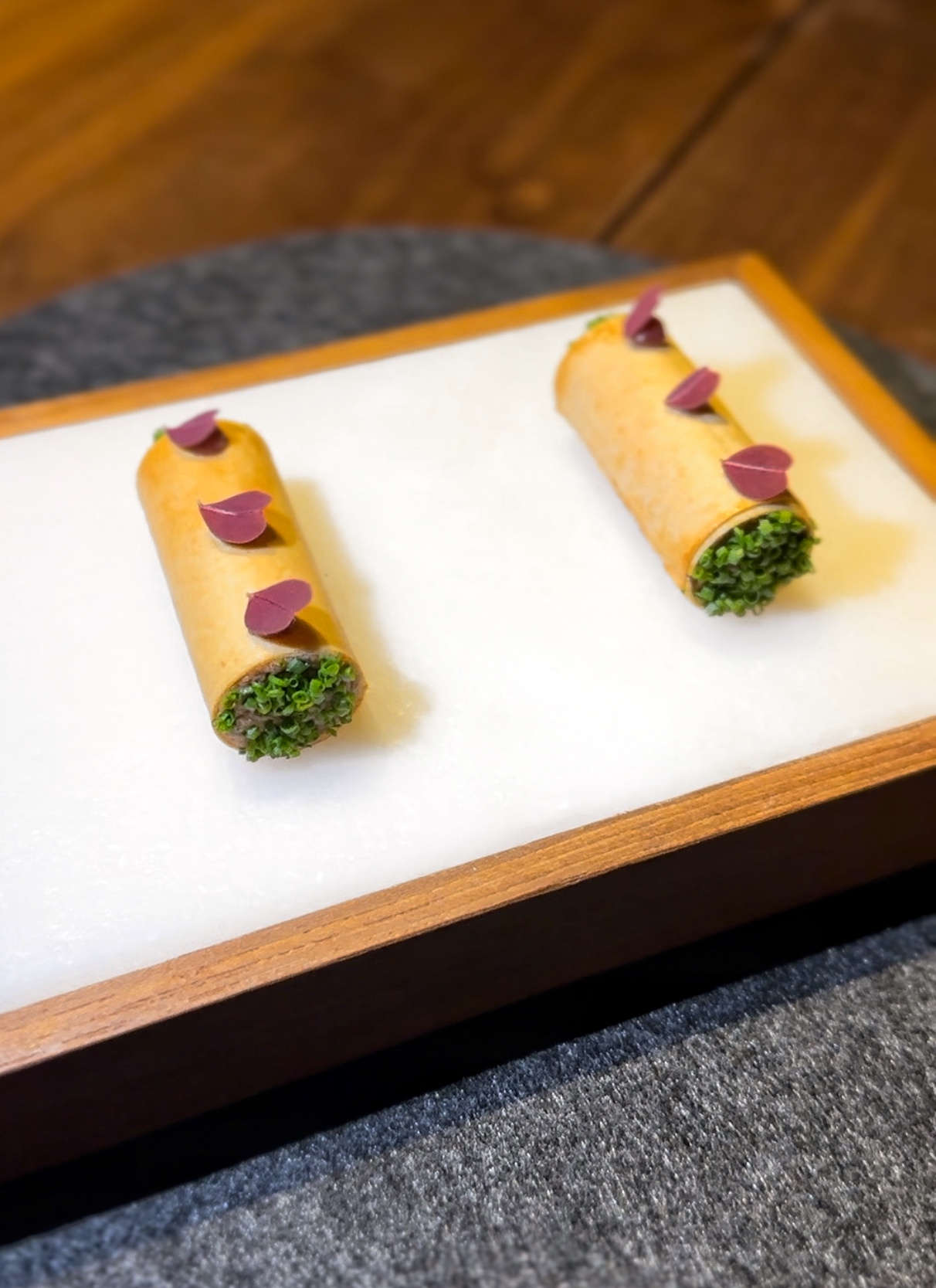 Confit Duck Rilette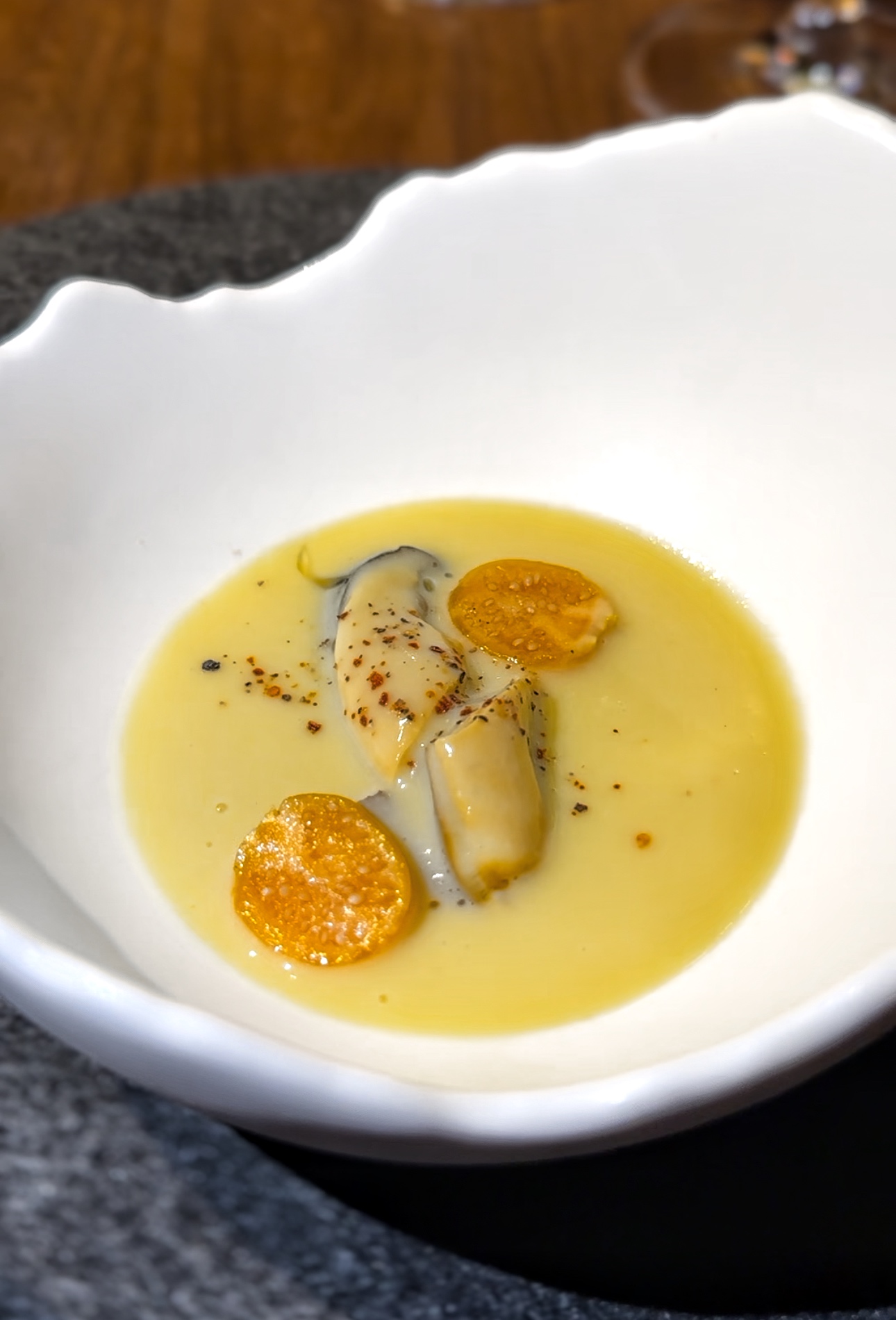 Smoked Mussels / Chilled Corn Soup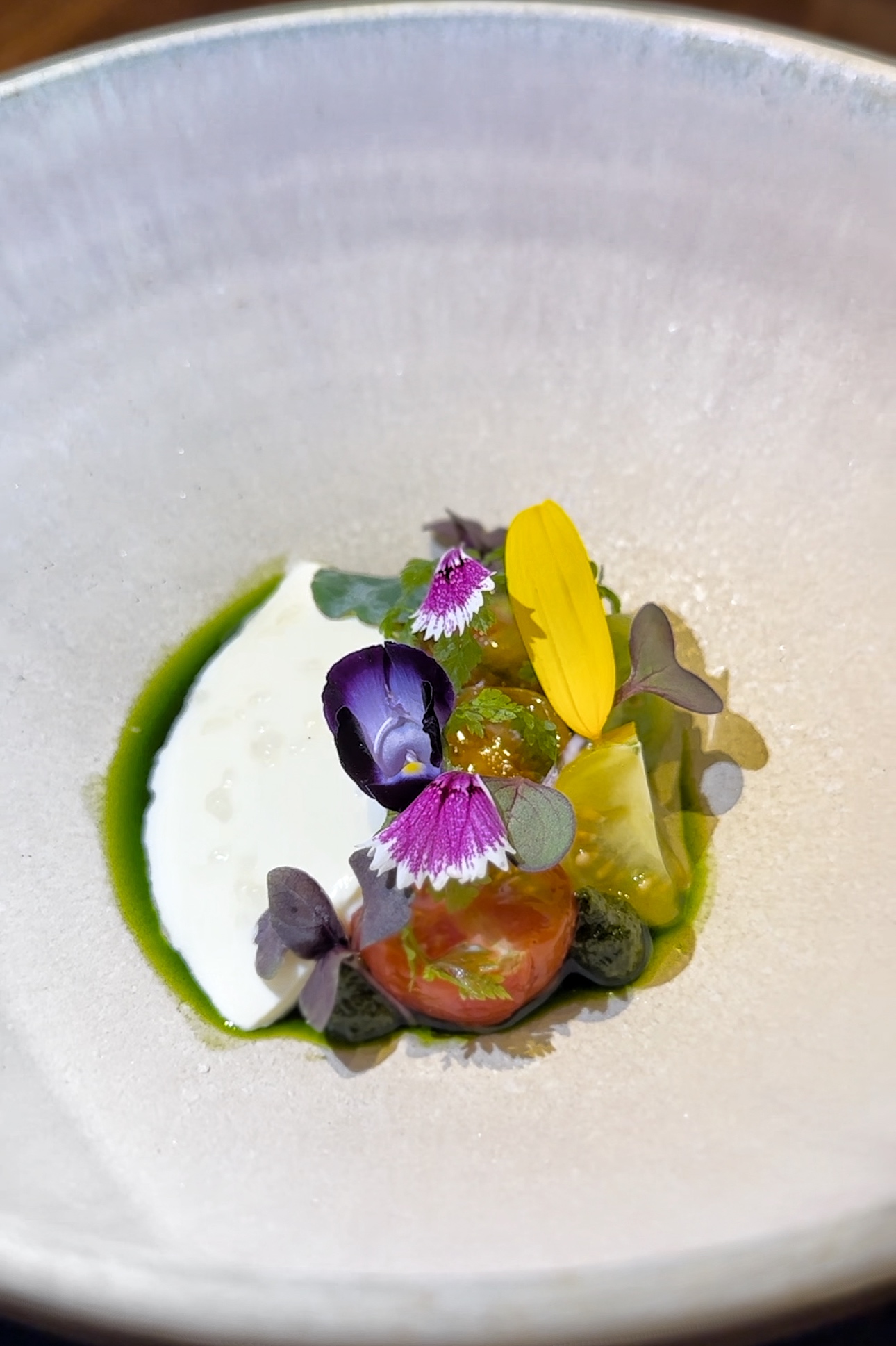 Cherry Tomatoes / Pesto / Ginger Curd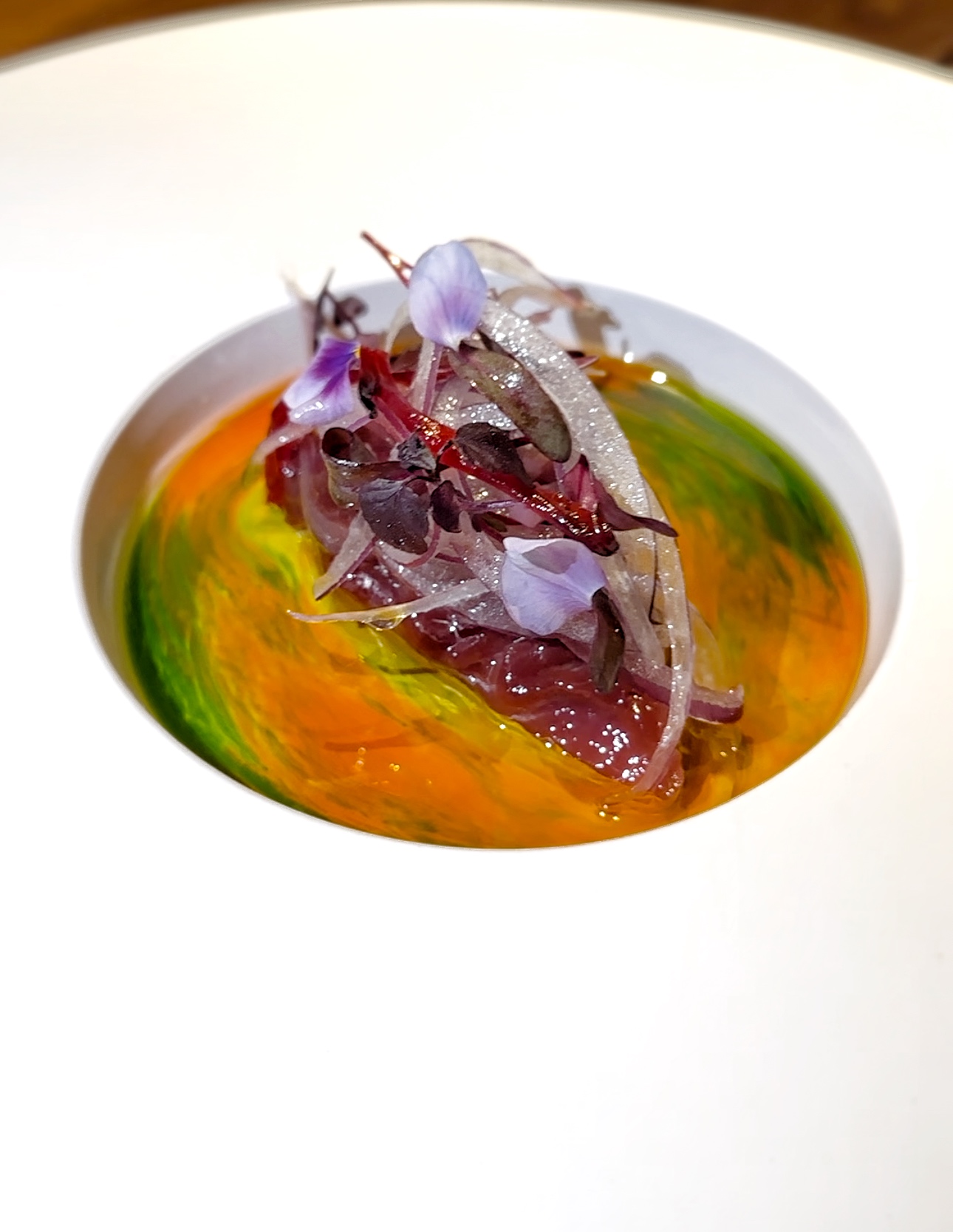 Bonito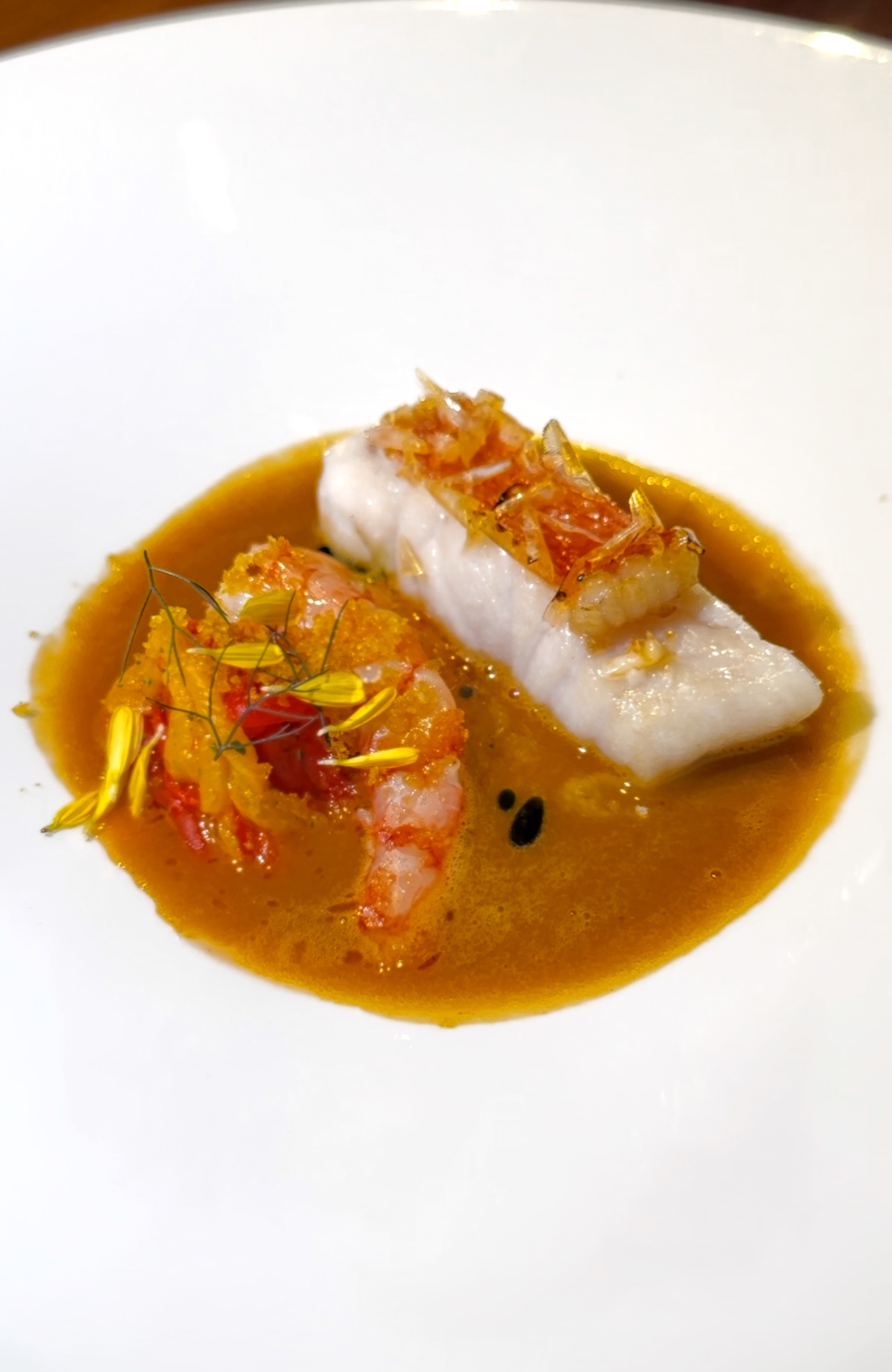 Golden Eye Snapper / Prawns / Fish Bone Broth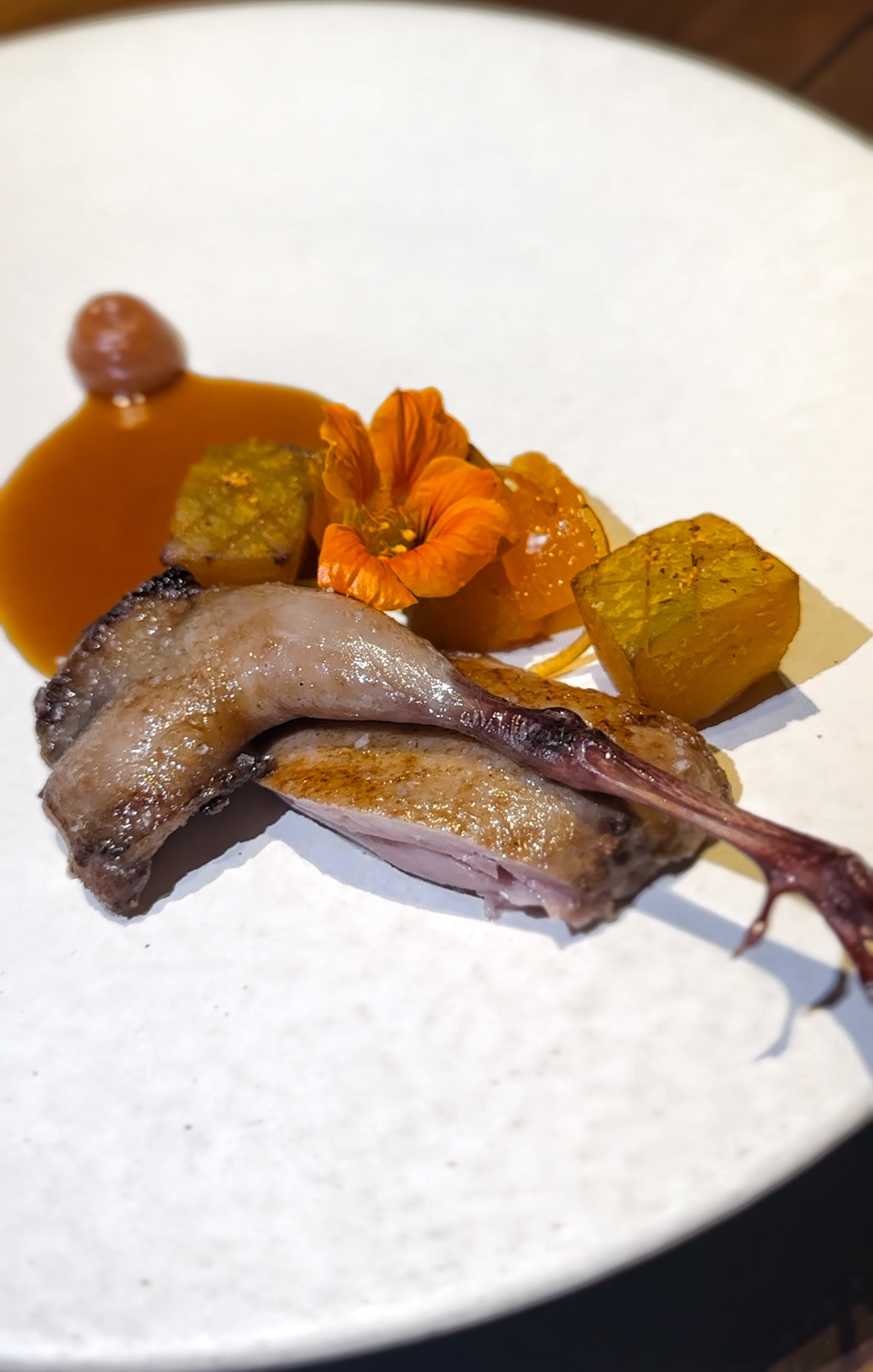 Quail / Kumquat / Pumpkin / Chicken Jus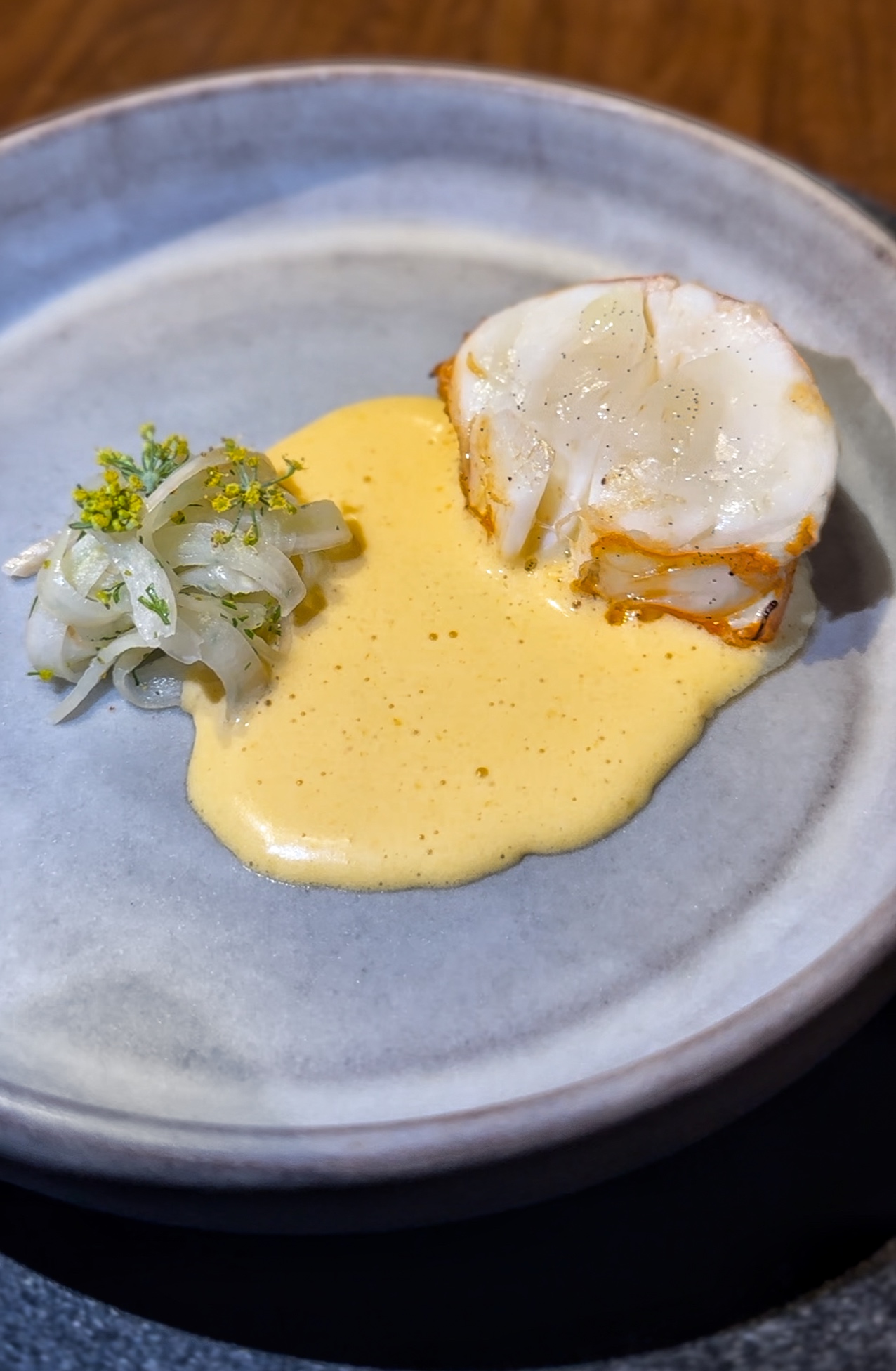 Gilled Lobster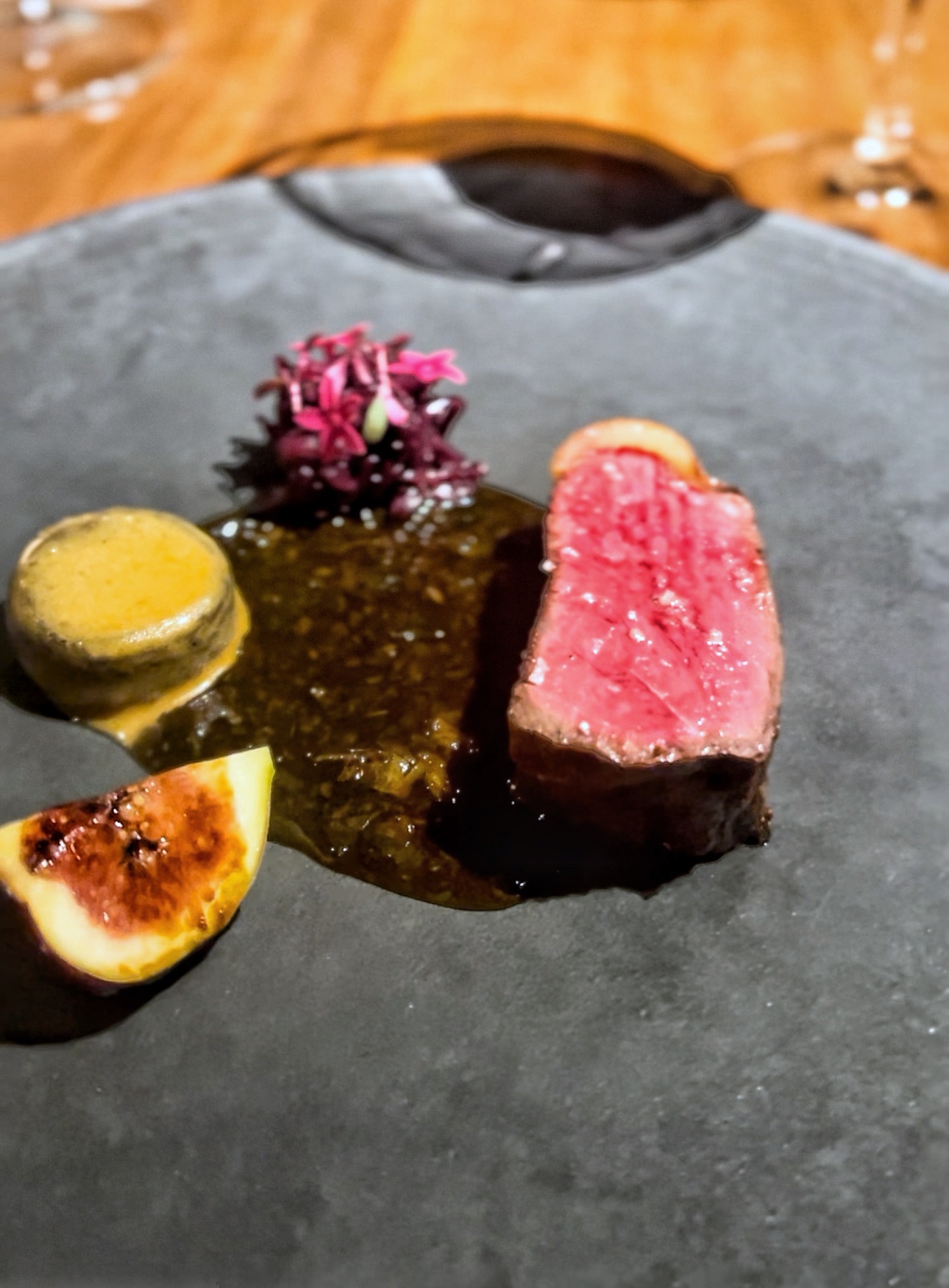 Australian Wagyu Beef Tenderloin / Red Cabbage / Fig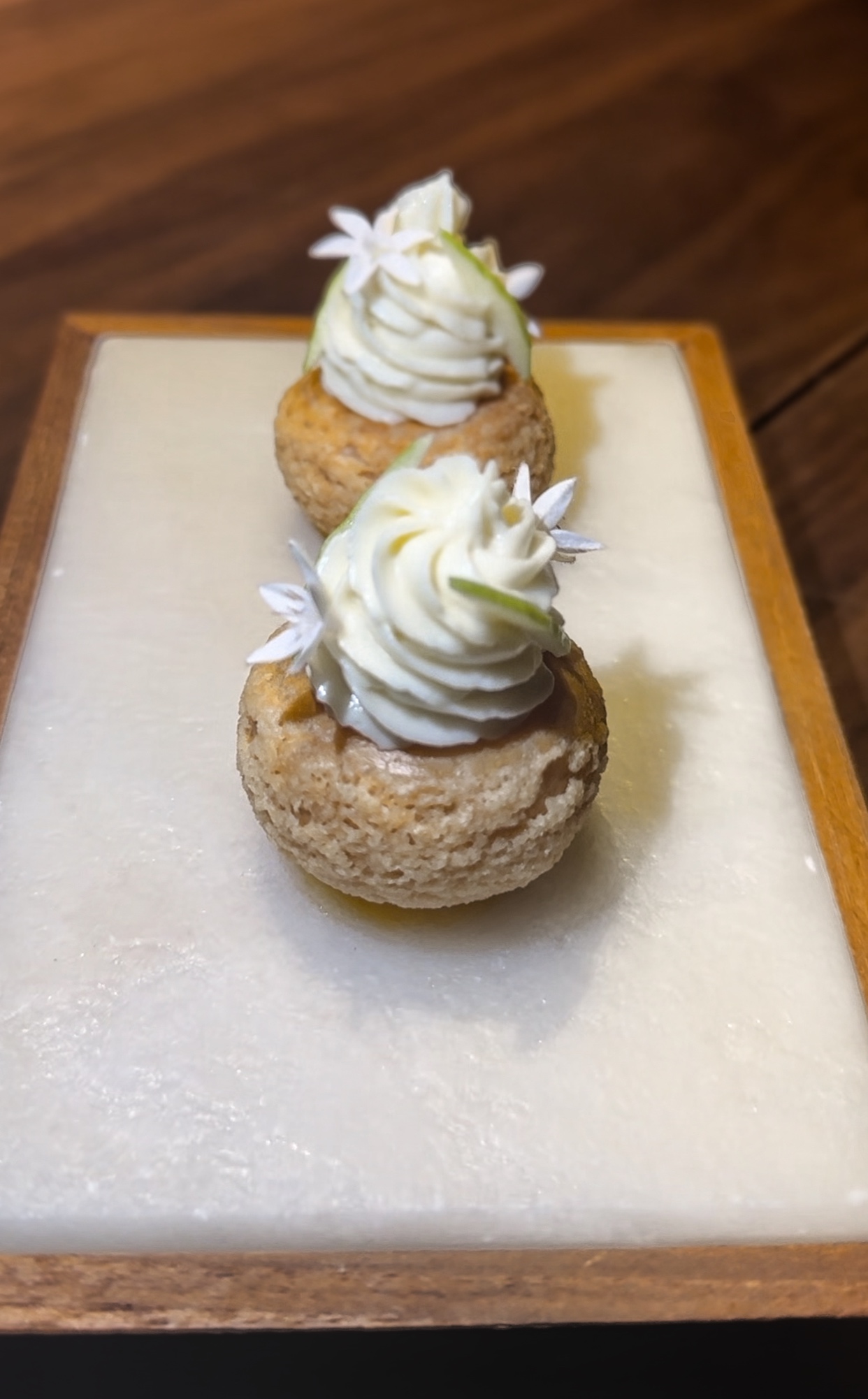 Guava Passion Fruit Jelly
Tucked on a quiet corner of Taipei's popular Daan District, MUMU, which is No. 45 in Asia's 50 Best Restaurants 2023, serves up tantalising recipes in a stylish and intimate setting. We loved the sleek interiors, alluring open bar, and minimal dining room. The welcoming staff instantly introduced us to the unique fine dining concept and we picked a wine pairing package to match the delicious tasting menu.
With a concentration on local produce and reducing the carbon footprint of imported products you are able to taste the intricate fresh flavours. MUME 's Chef and founder Richie Lin works closely with local farmers and fisherman putting value on the local food supply chain. Our mouthwatering dinner started with amuse bouche including Sugar Snap Peas Tart and beautifully textured and flavourful Confit Duck Rilette. We throughly enjoyed the creamy Smoked Mussels in Chilled Corn Soup and loved the refreshing Cherry Tomatoes with Pesto and Ginger Curd.
The melt in your mouth bonito was a huge highlight both in presentation and flavour and we couldn't get enough of the juicy and tender Quail with Kumquat, Pumpkin and Chicken Jus. Beef lovers will delight in the flavourful Australian Wagyu Beef Tenderloin perfectly accented with Red Cabbage and Fig.
Make sure to order the expert wine pairing which enhanced each dish with surprising and delicious wines from regions all over the world. The ambiance was fun and relaxed perfect for a date night or dinner with friends. A must dine spot in Taiwan's foodie scene and one of our favourite spots for a celebratory dinner.
No. 28, Siwei Rd, Da'an District, Taipei City, 106
+886 (2) 2700-0901