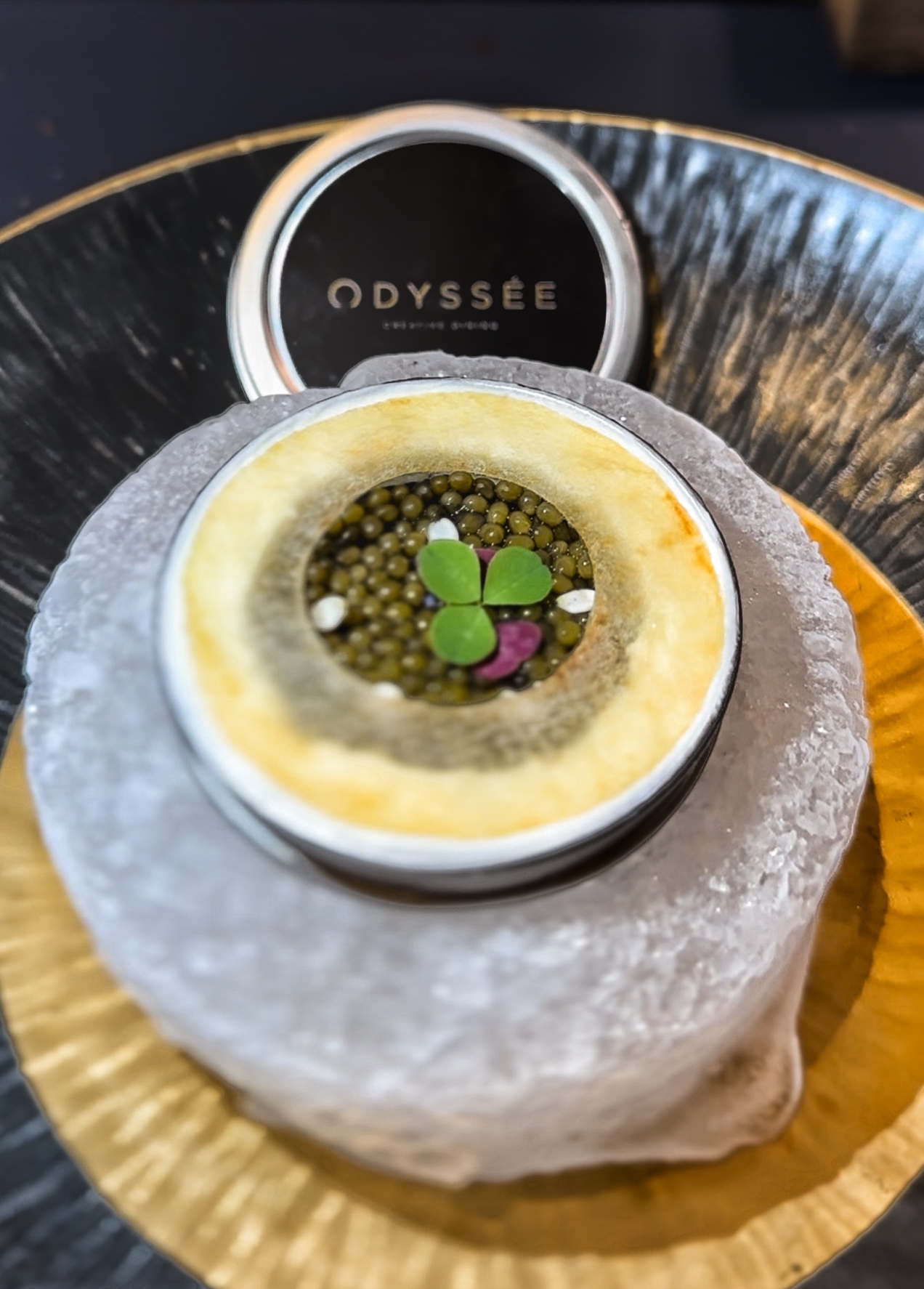 Ossetra Caviar
Spanner Crab / Salted Egg Yolk / Egg White Foam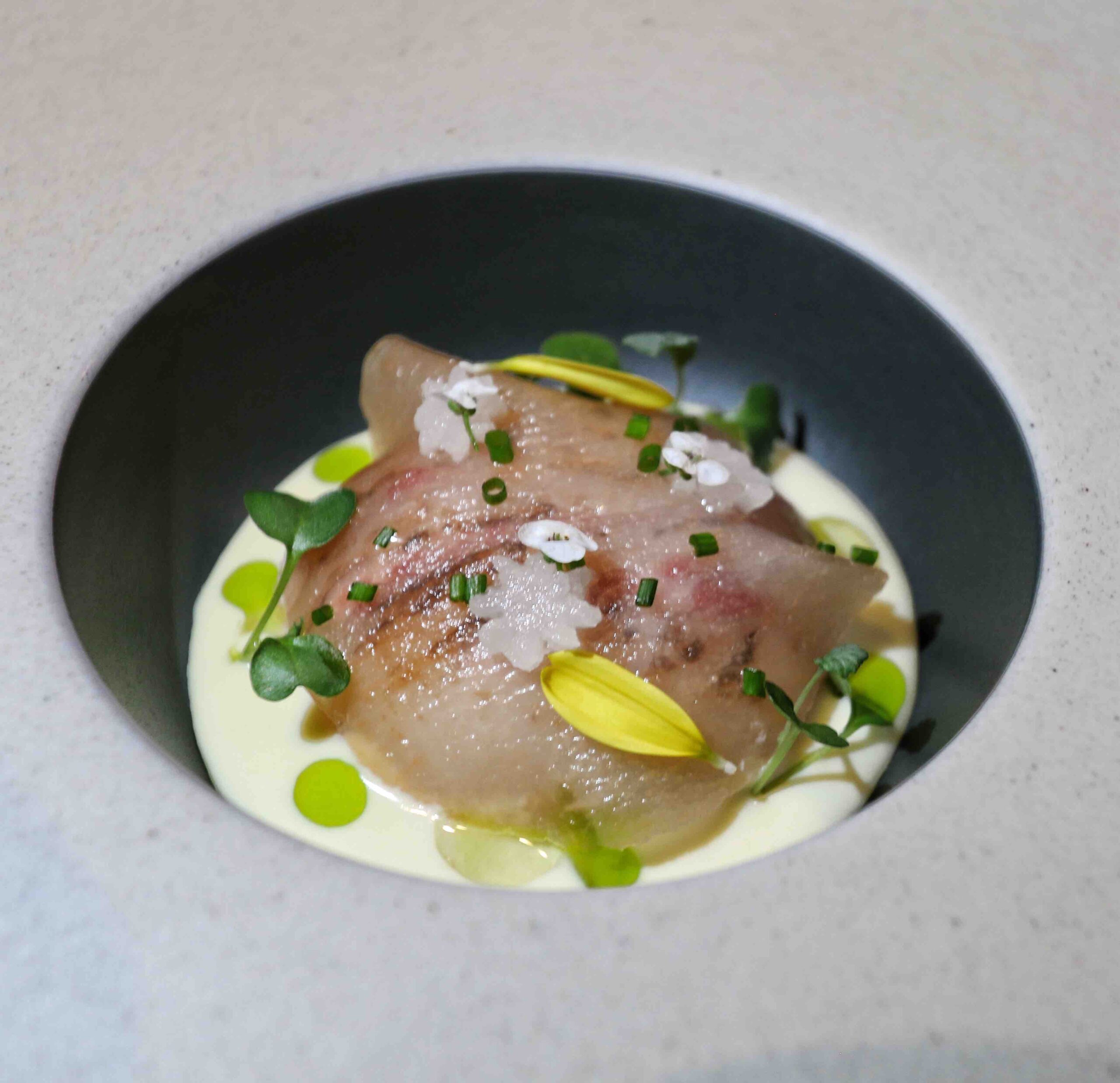 Dry Aged Scallop
Fermented Leek Cream / Pear / Iberico Ham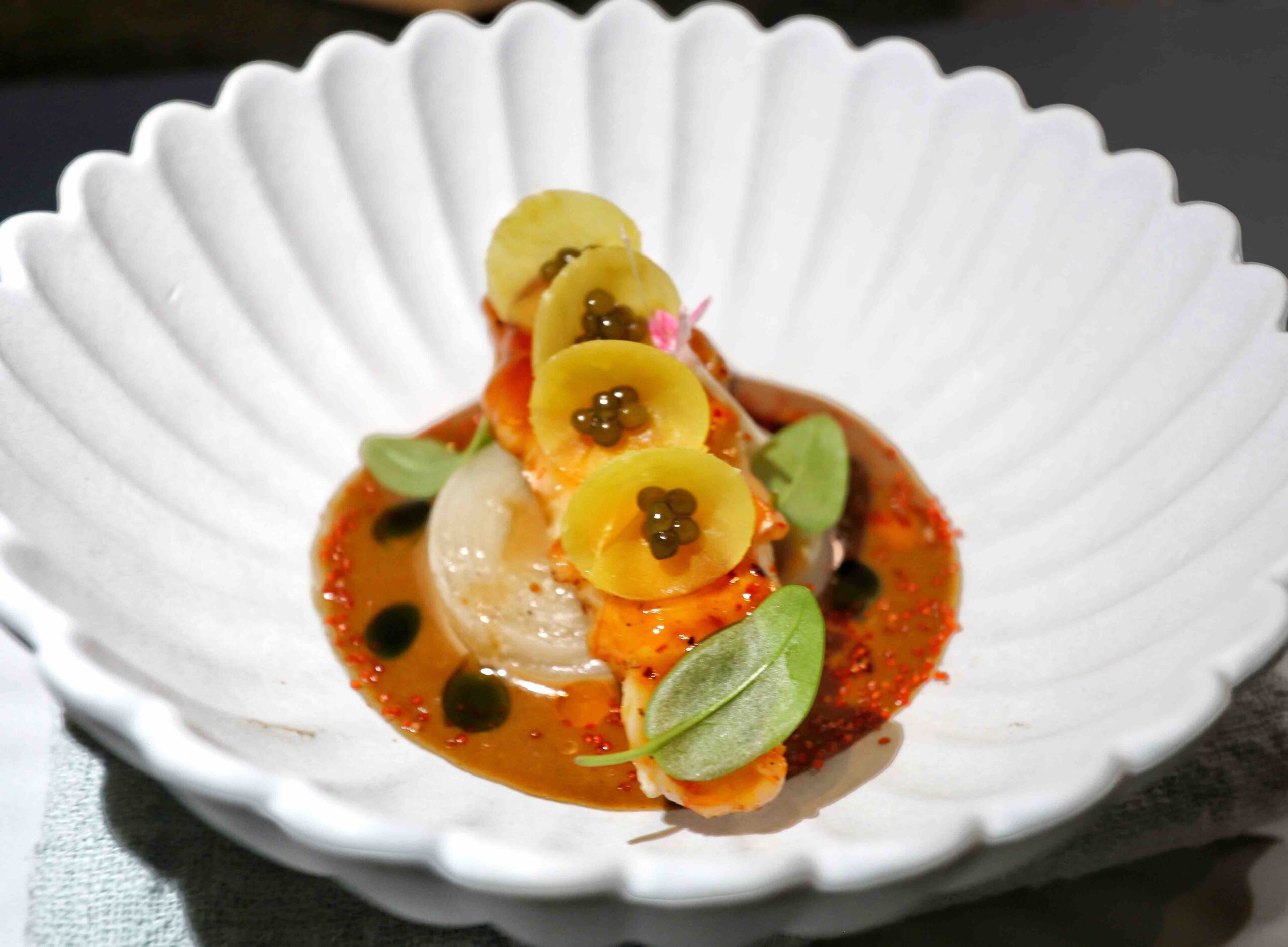 Langoustine
Hairy Melon / Beetroot / Sauce Vin Jaune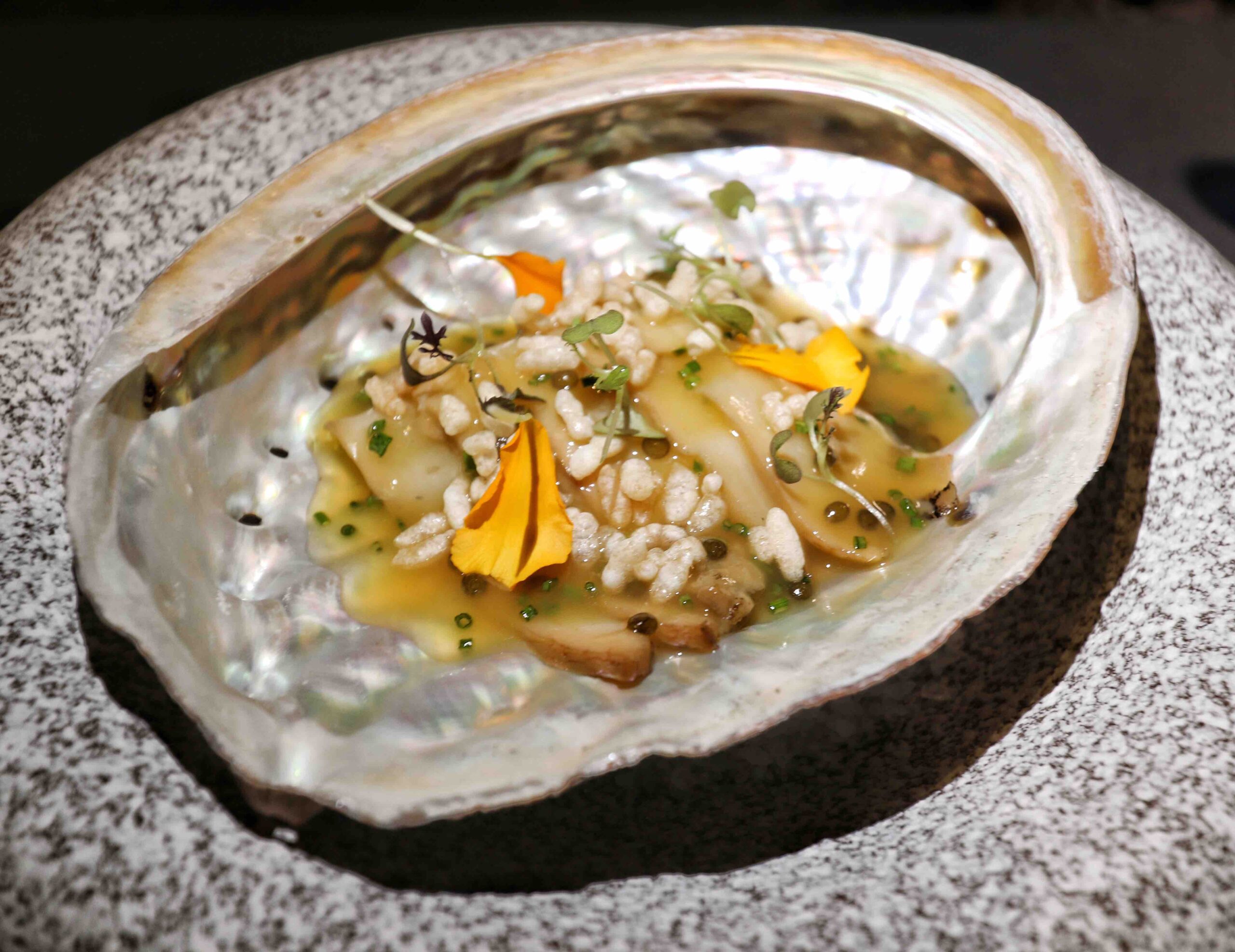 Black Abalone
Golden Bouillon / Shark Fin Melon / Puffed Rice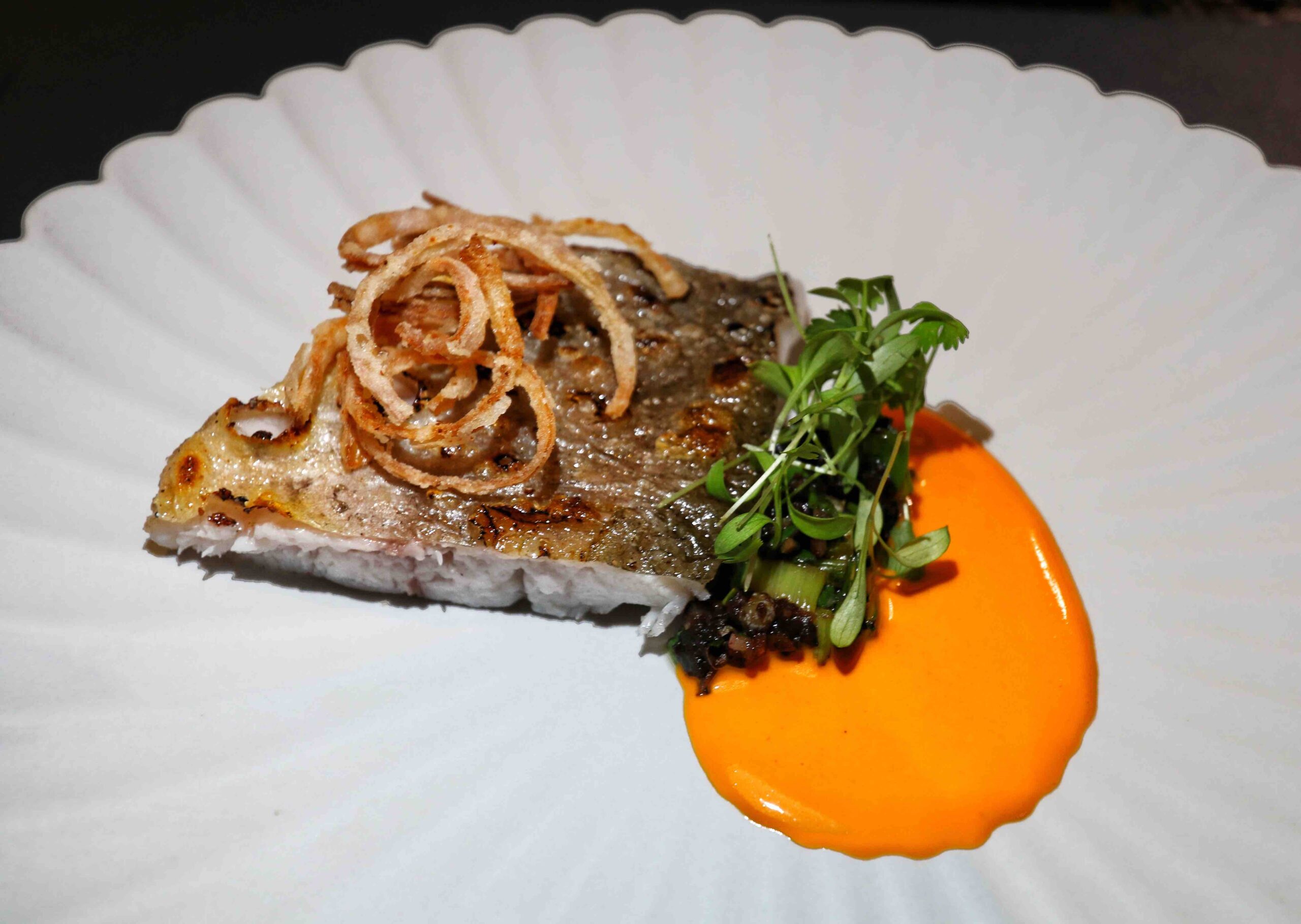 Threadfin
Chinese Black Olive Vinaigrette / Crispy Shallot / Fermented Chilli Butter Sauce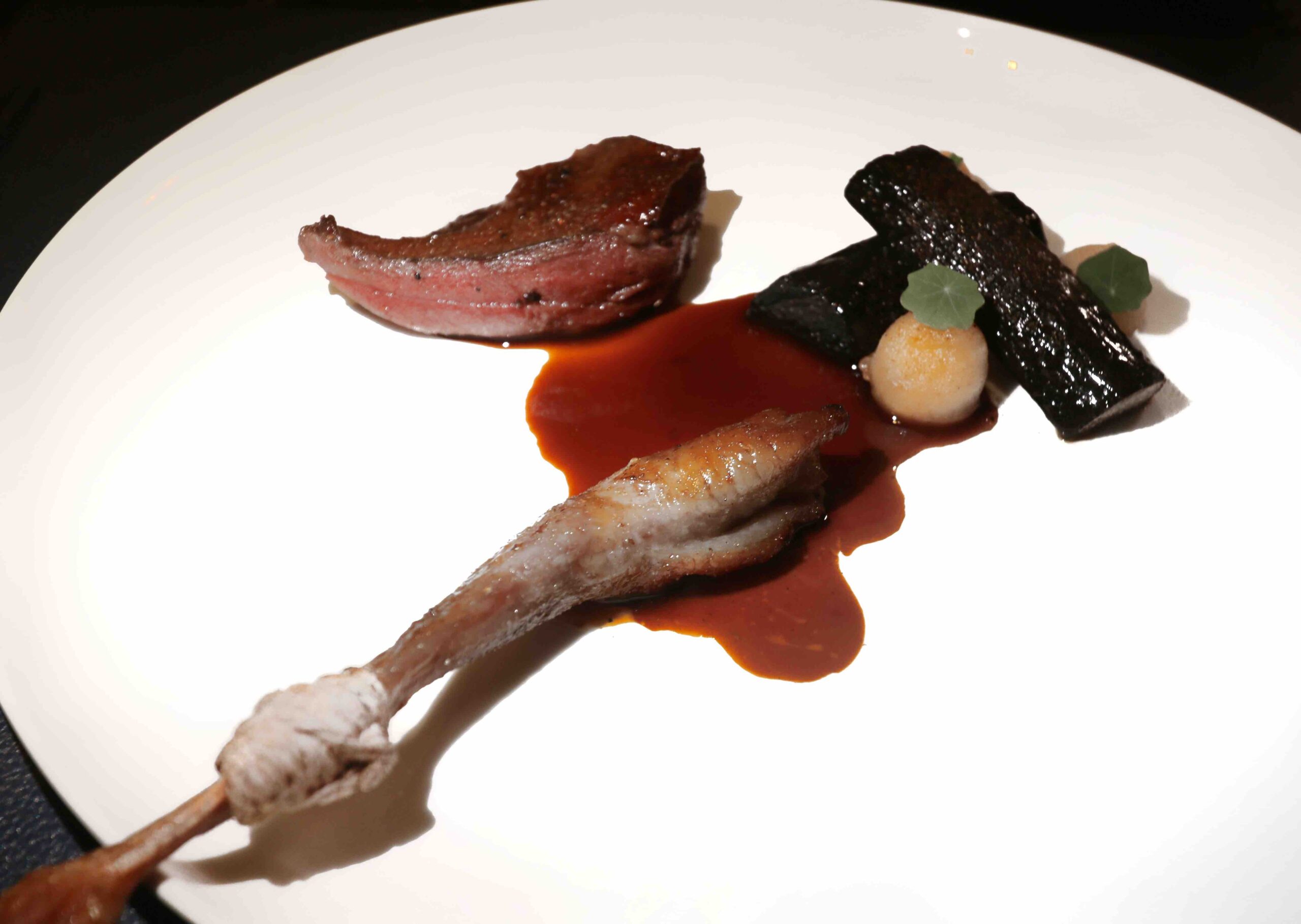 Pigeon
''Charcoal'' / Cured Cantaloupe / Sichuan Pepper Jus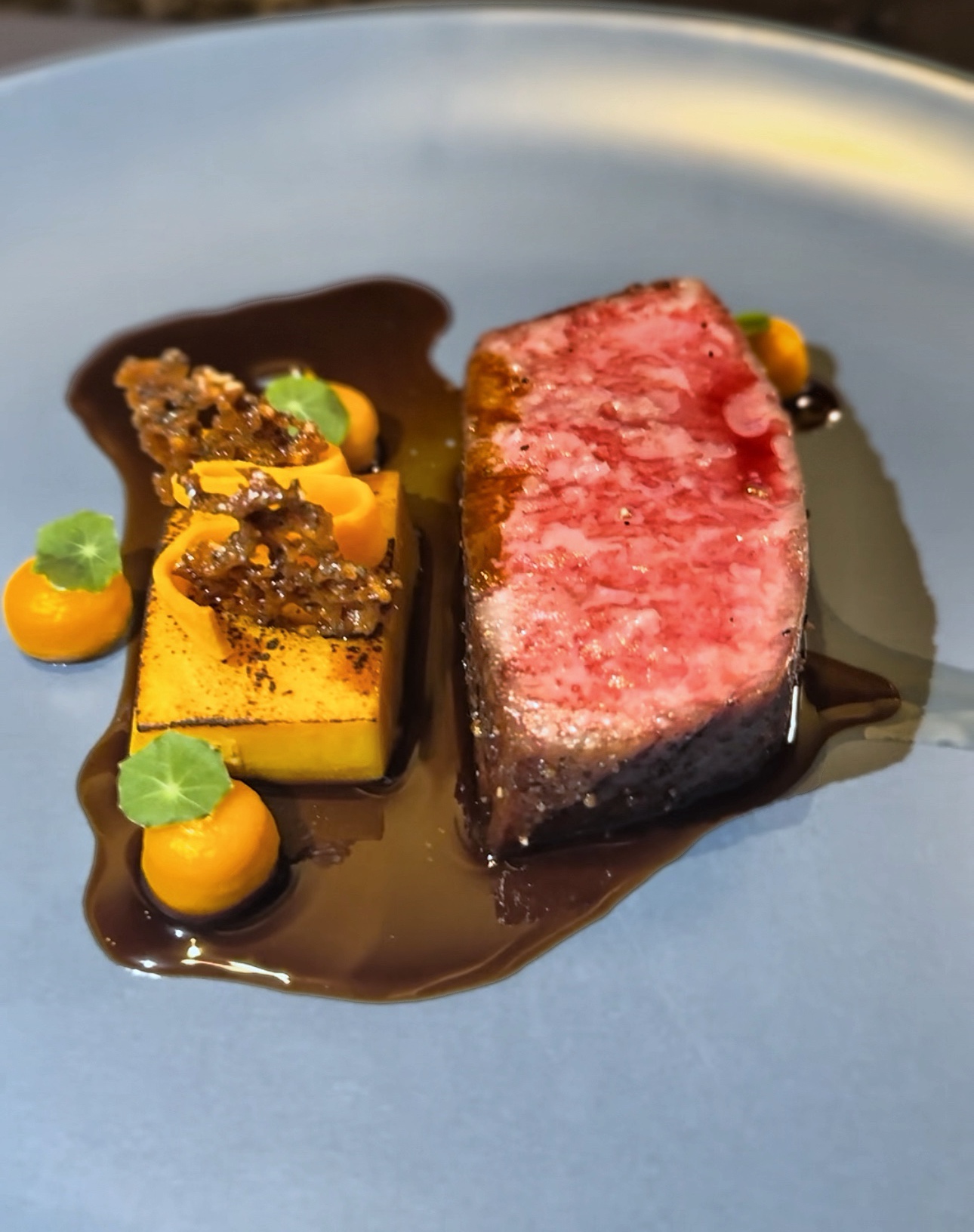 Miyazaki A4 Sirloin
Pumpkin Tofu / Fermented Pumpkin / Red Wine Jus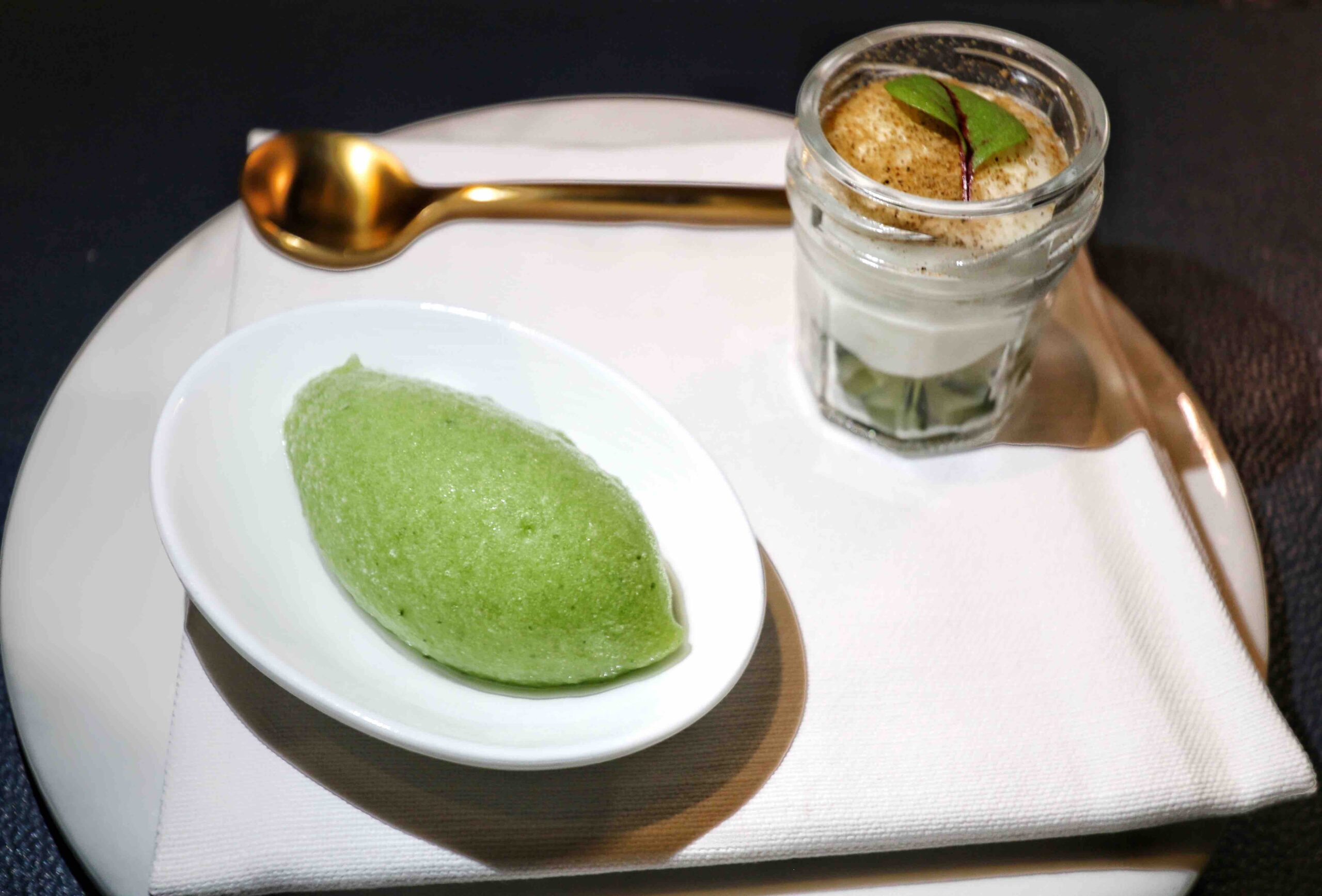 Le Nuage
Cucumber / Gin Sorbet / Bergamot Foam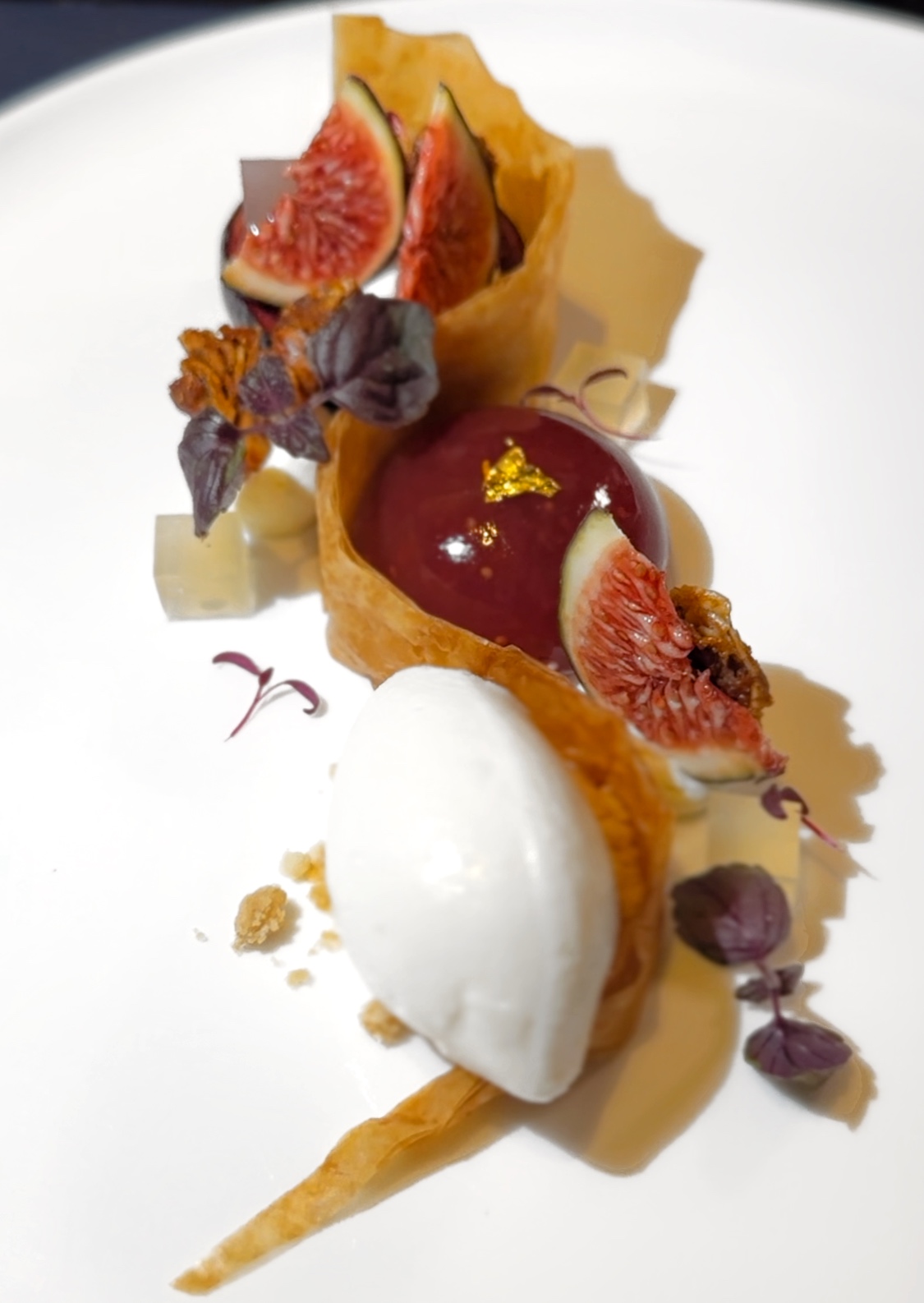 Douceur de Figue
Figs / Granola / Cardamom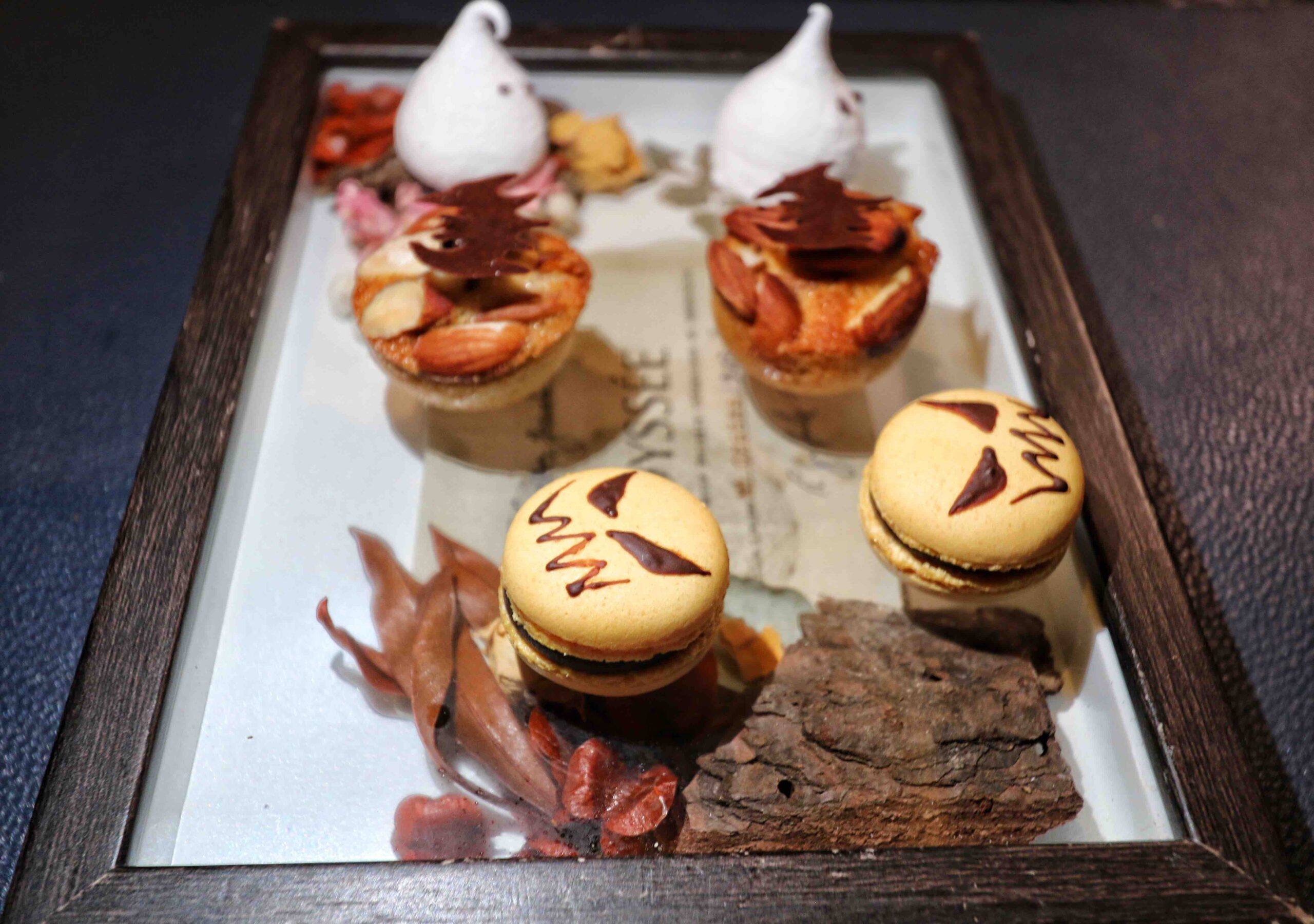 Petits Fours
Perched high up on the 101st floor of ICC is one of Hong Kong's hottest creative dining destinations. Odyssée, a French fine dining restaurant, boasts an intimate and luxurious dining room featuring sparkling harbour views and mouthwatering tasting menus. We loved the stylish surroundings and impeccable service alongside innovative recipes served from a semi-open kitchen.
Head Chef Vito Chan, who has worked in restaurants including Amber and L'Atelier de Joël Robuchon Hong Kong, has meticulously curated a menu bringing together seasonal flavours that are beautifully presented to the discerning diner. Our dinner started with a decadent dish of Ossetra Caviar with Spanner Crab, Salted Egg Yolk and Egg White Foam followed by delicate Dry Aged Scallop with Fermented Leek Cream, Pear and Iberico Ham. We loved the rich and fresh Langoustine with Hairy Melon, Beetroot and Sauce Vin Jaune, the delectable Black Abalone with Golden Bouillon and Puffed Rice, and the Threadfin with Chinese Black Olive Vinaigrette, Crispy Shallot and Fermented Chilli Butter Sauce which was served table side.
For main courses were served a gamey and tender Pigeon with Cured Cantaloupe and Sichuan Pepper Jus and  melt in your mouth Miyazaki A4 Sirloin with Pumpkin Tofu, Fermented Pumpkin and a Red Wine Jus which was a true highlight. Make sure to save room for dessert including the "Douceur de Figue" using Figs, Granola and Cardamom. As we visited during Halloween weekend the petit fours were not only a satisfying treat but delightfully on theme.
Odyssée is an optimal choice for a special date night, celebratory dinners, or if you're craving French fine dining with a stunning view to match. Make sure to book early to ensure a picturesque window side table and add the wine pairing to elevate that special experience.
www.jcgroup.hk/restaurants/odyssee/
Shop A, International Commerce Centre (ICC), 101 F 1 Austin Rd W, Tsim Sha Tsui
+852 2977 5266