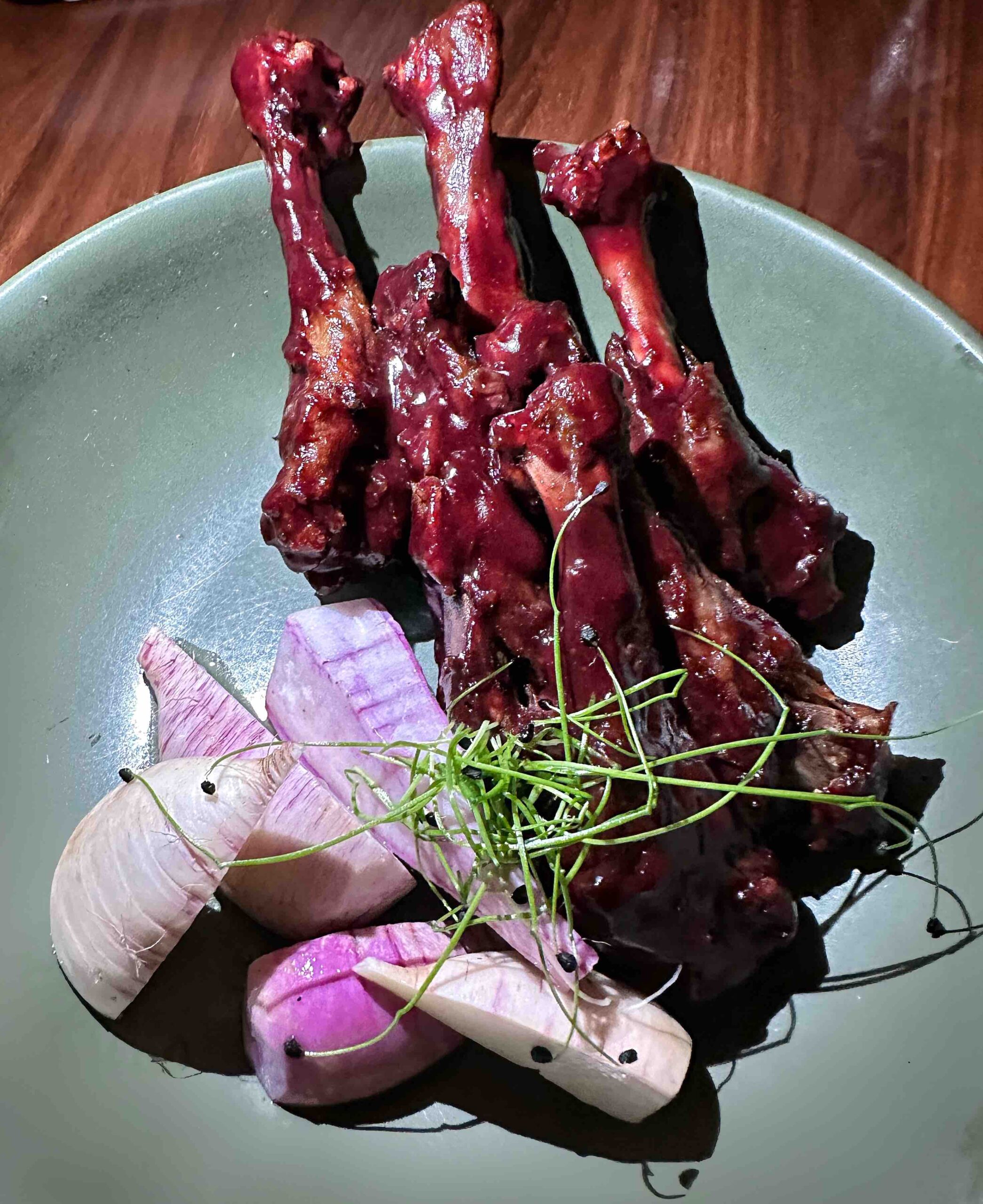 Duck Wings
black currant, chile morita, radish, organic chive
Smoked  Trout Dip
lemon, housemade nigella flatbread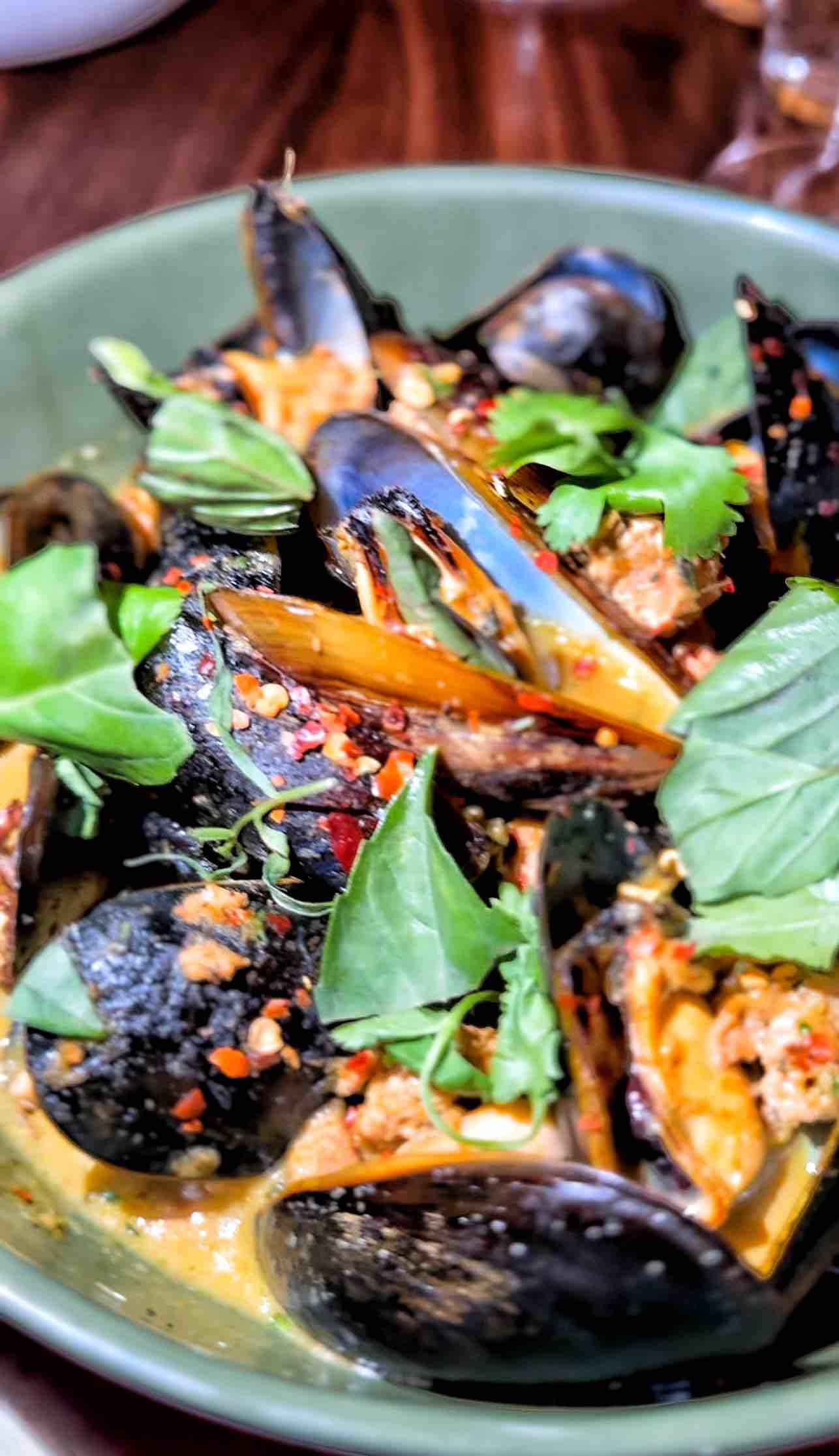 Curried Mussels
lemongrass, coconut milk, coriander fry bread, curry sausage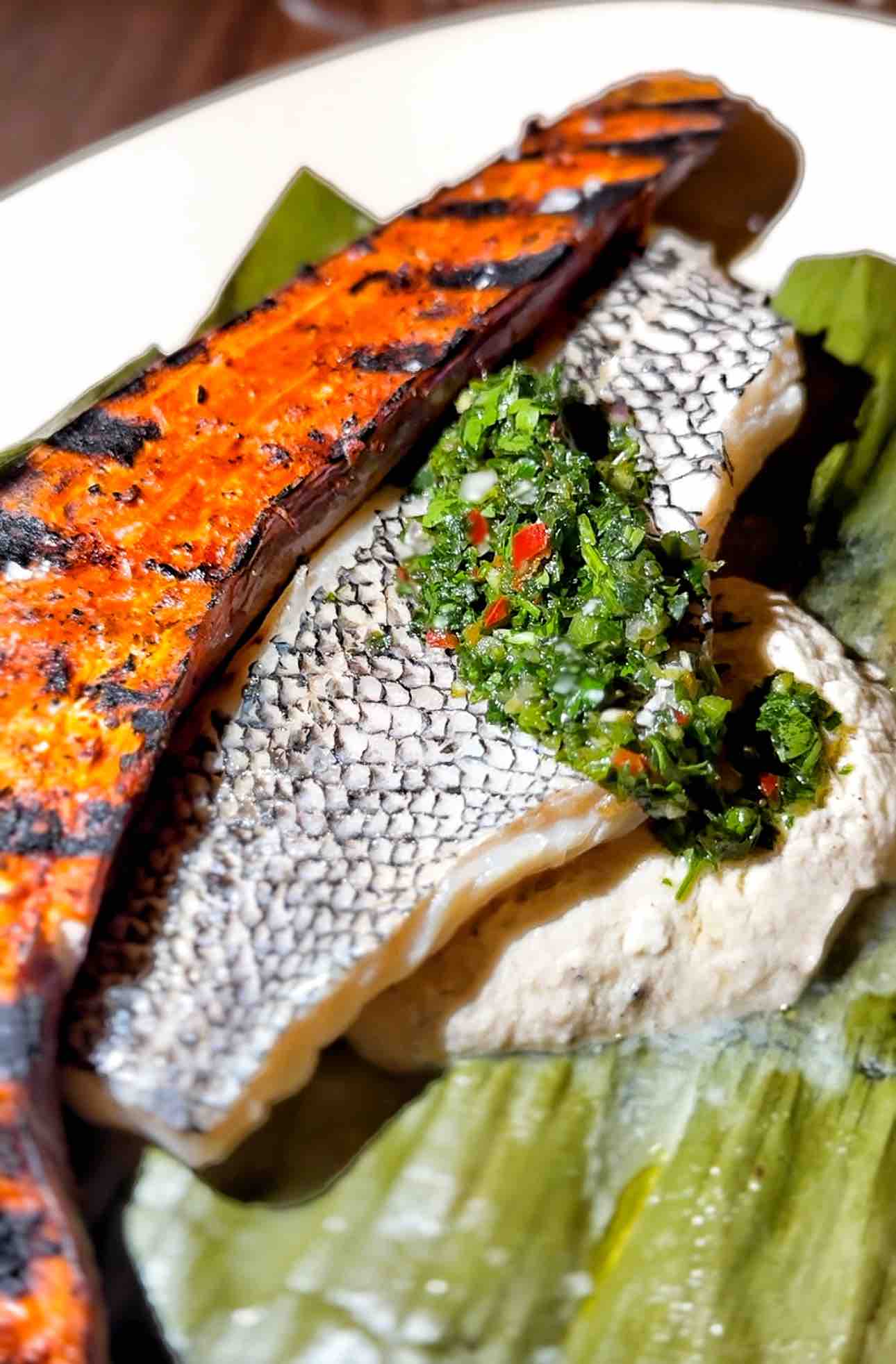 Black Bass
smoked baba ganoush, eggplant barbacoa, harissa oil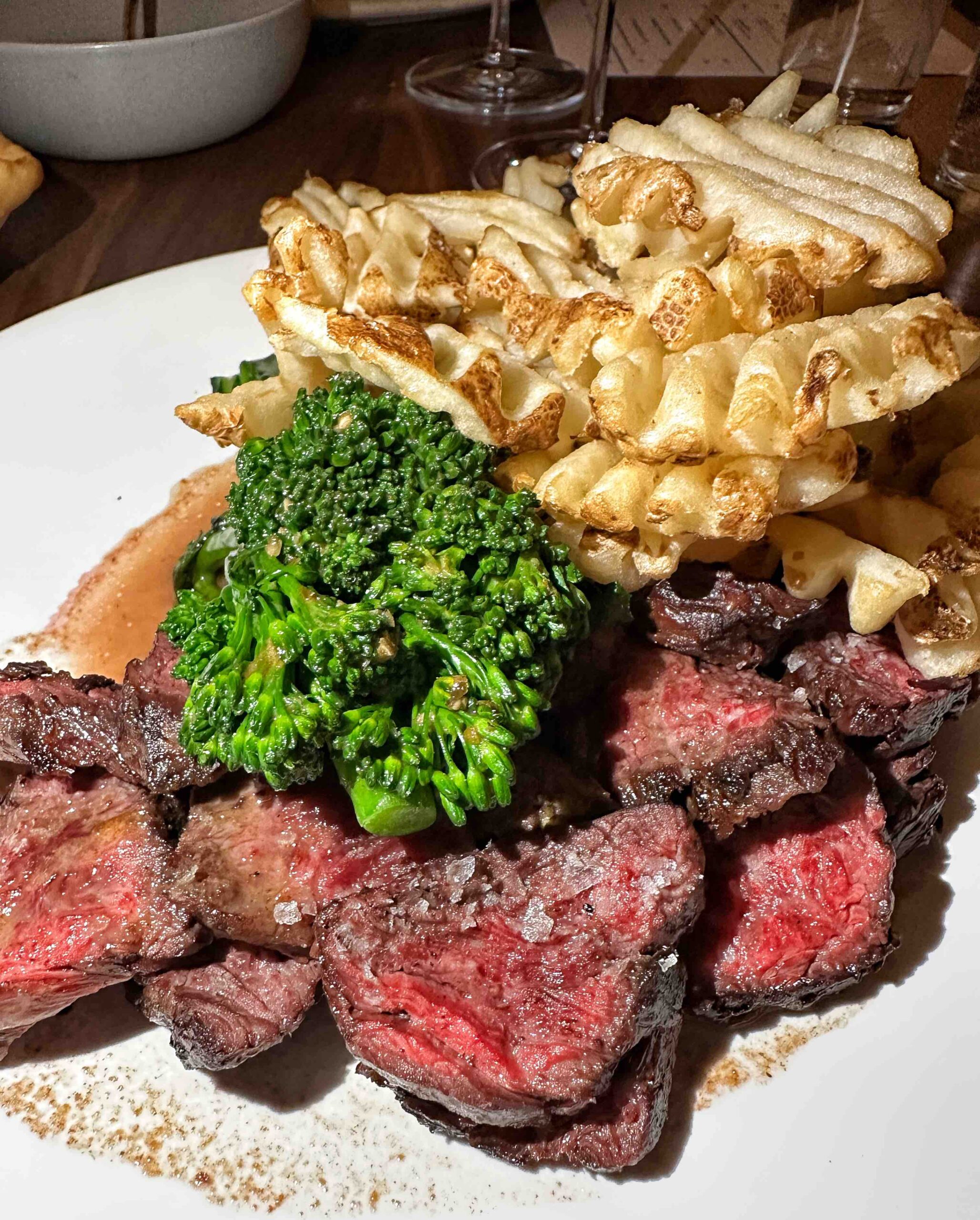 Grilled Hanger Steak
bordelaise, broccoli rabe, fries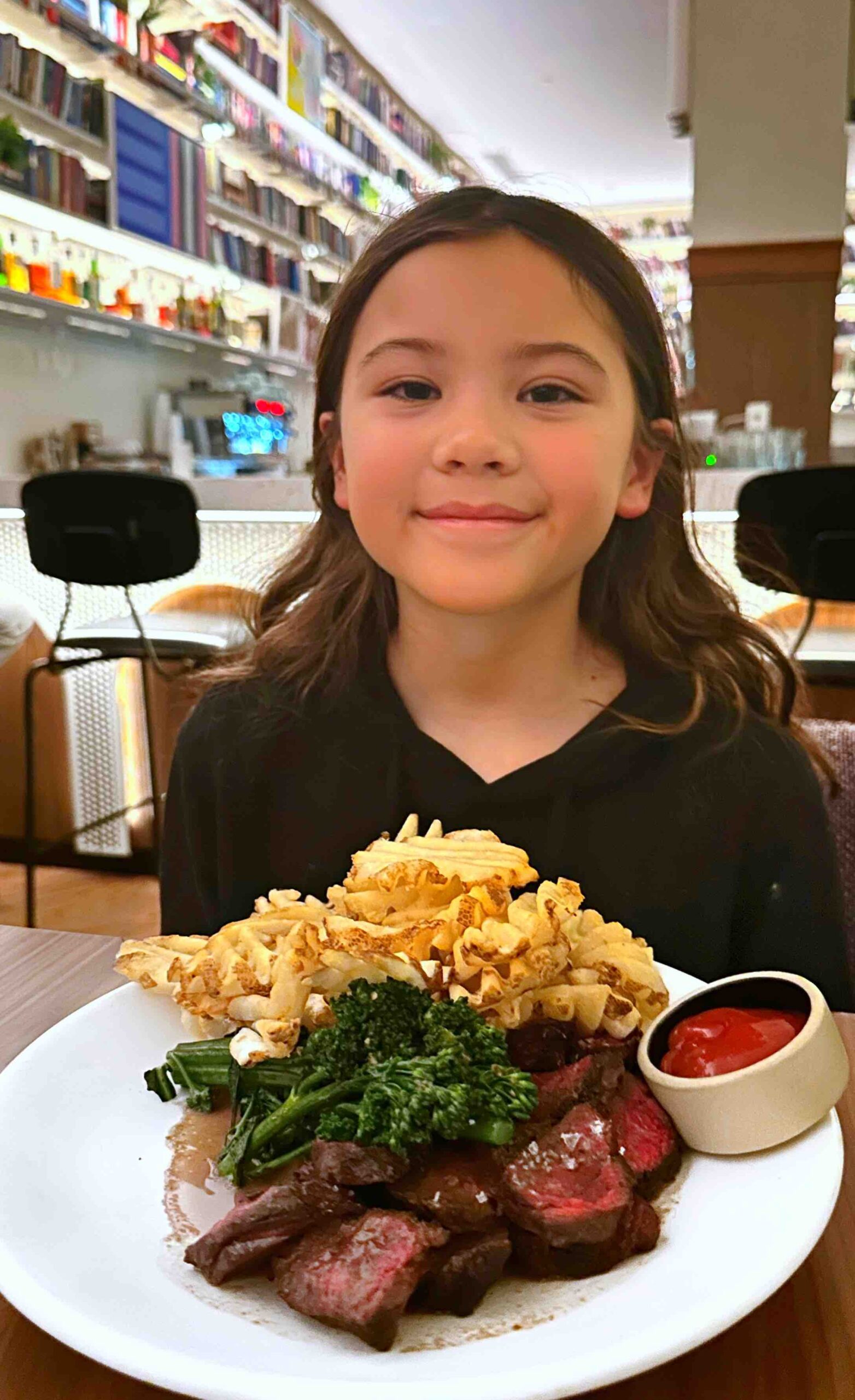 Anything At All, located in the unique and stylish Graduate Hotel, is an ideal spot to have a relaxed and enjoyable meal on Roosevelt Island. We loved the intimate setting, eclectic decor, and inviting open space. The menu features mouth-watering fresh fare and indulgent modern American recipes.
Highlights included the addictive Duck Wings with black currant, chile morita, radish and organic chive, the fragrant curry infused Mussels with lemongrass, coconut milk, coriander fry bread and curry sausage, the delicate Black Bass with smoked baba ganoush, eggplant barbacoa and harissa oil, and the insanely juicy Hanger Steak with bordelaise, broccoli rabe and fries.
The sleek bar set at the centre of the restaurant is a perfect spot for a casual meal or to grab a happy hour drink. We loved the elevated restaurant and bar menu, impeccable service, and vibrant environment great for date nights, family dinners, or catching up with friends.
www.graduatehotels.com/new-york/restaurant/anything-at-all
22 N Loop Rd, New York, NY 10044
(929) 447-4717