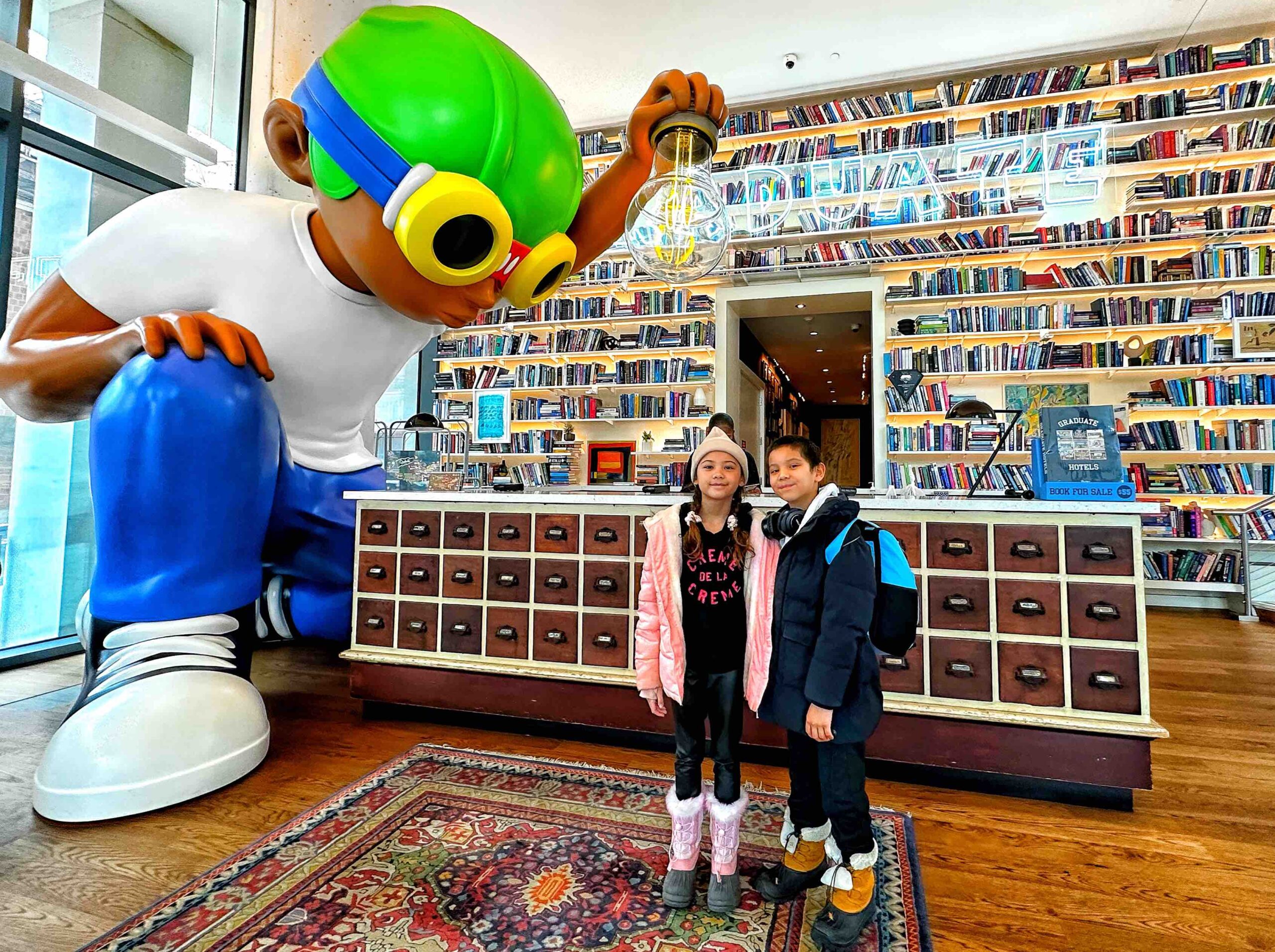 Checking In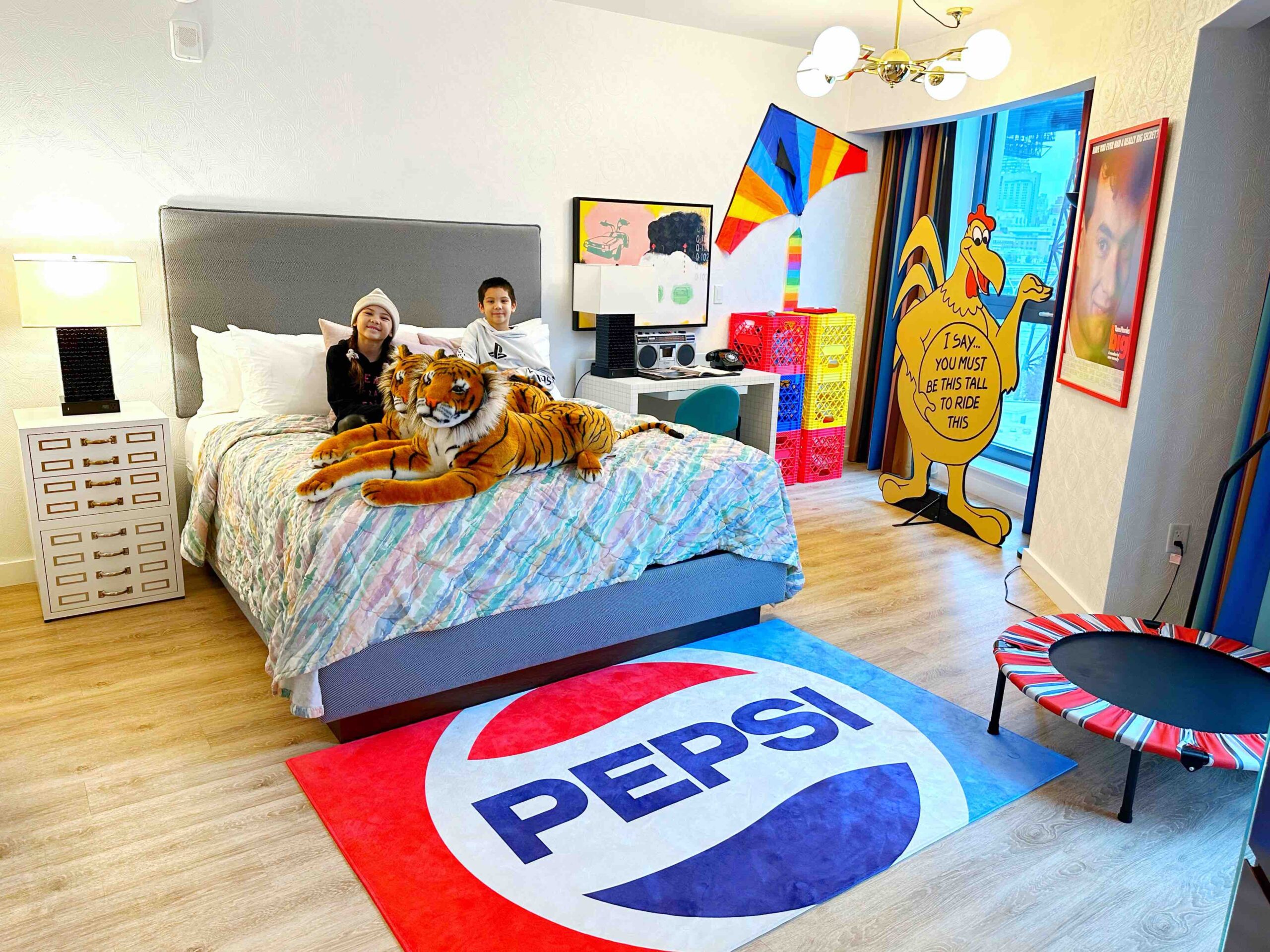 The BIG suite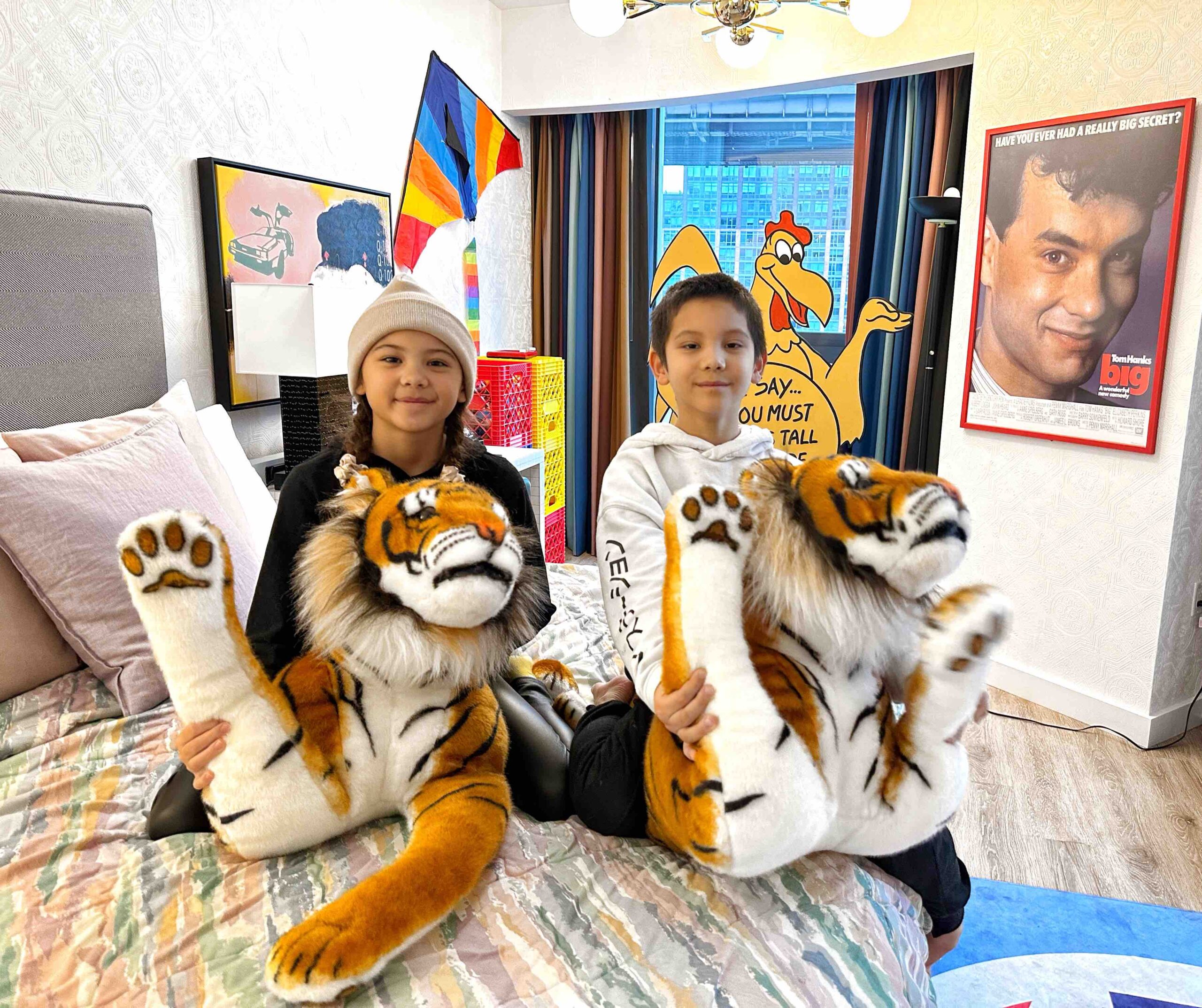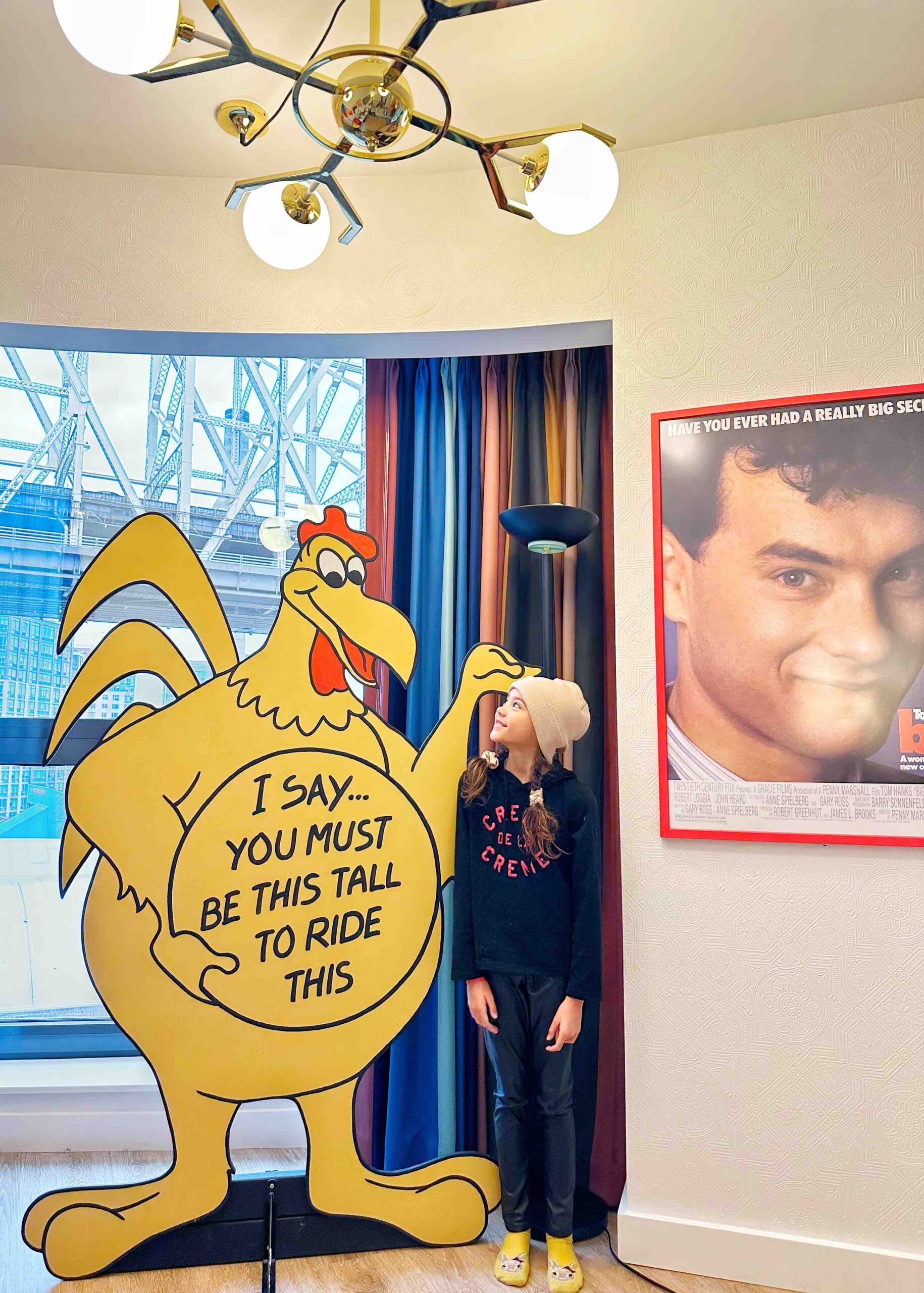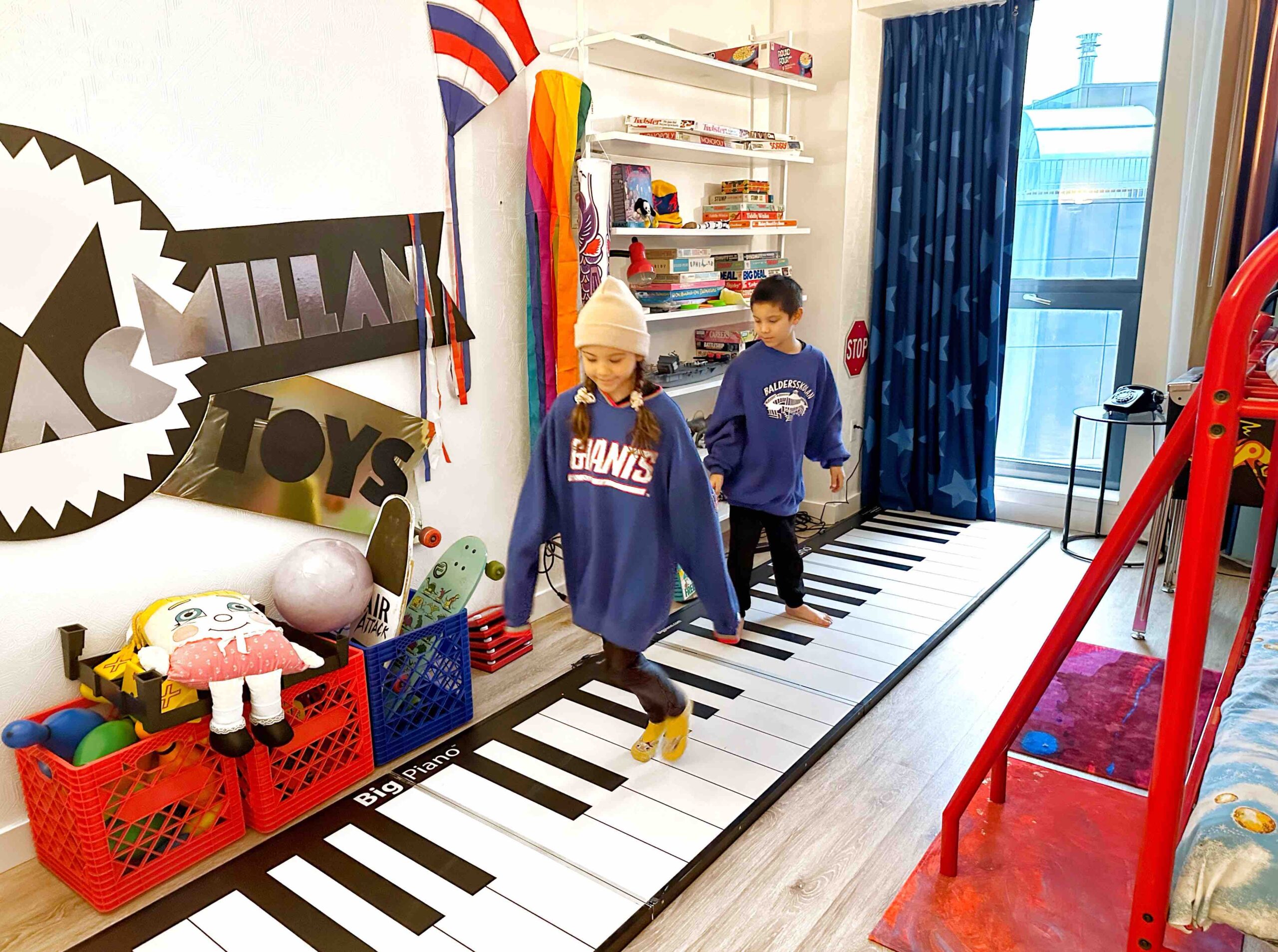 Games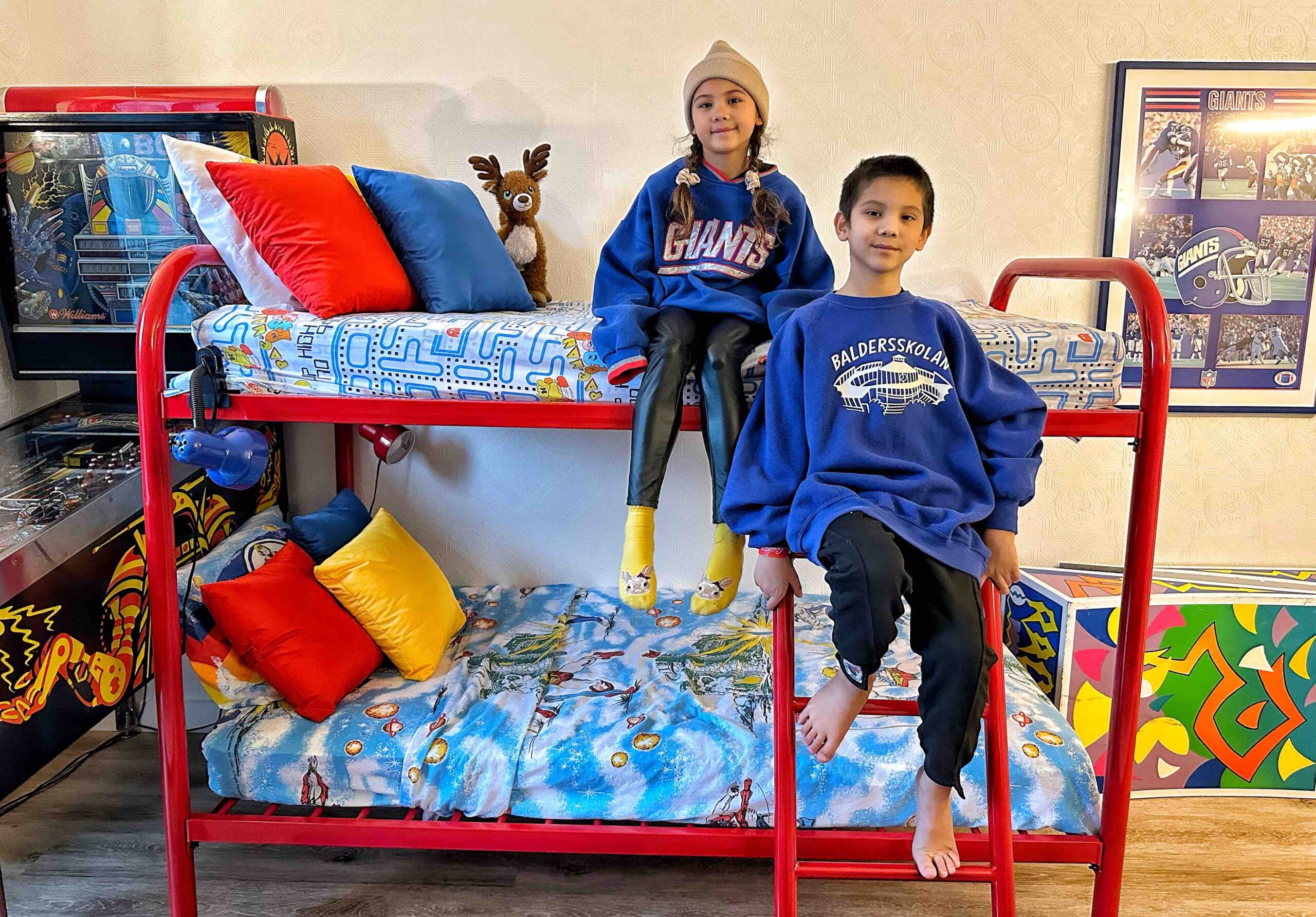 Room with Bunk Bed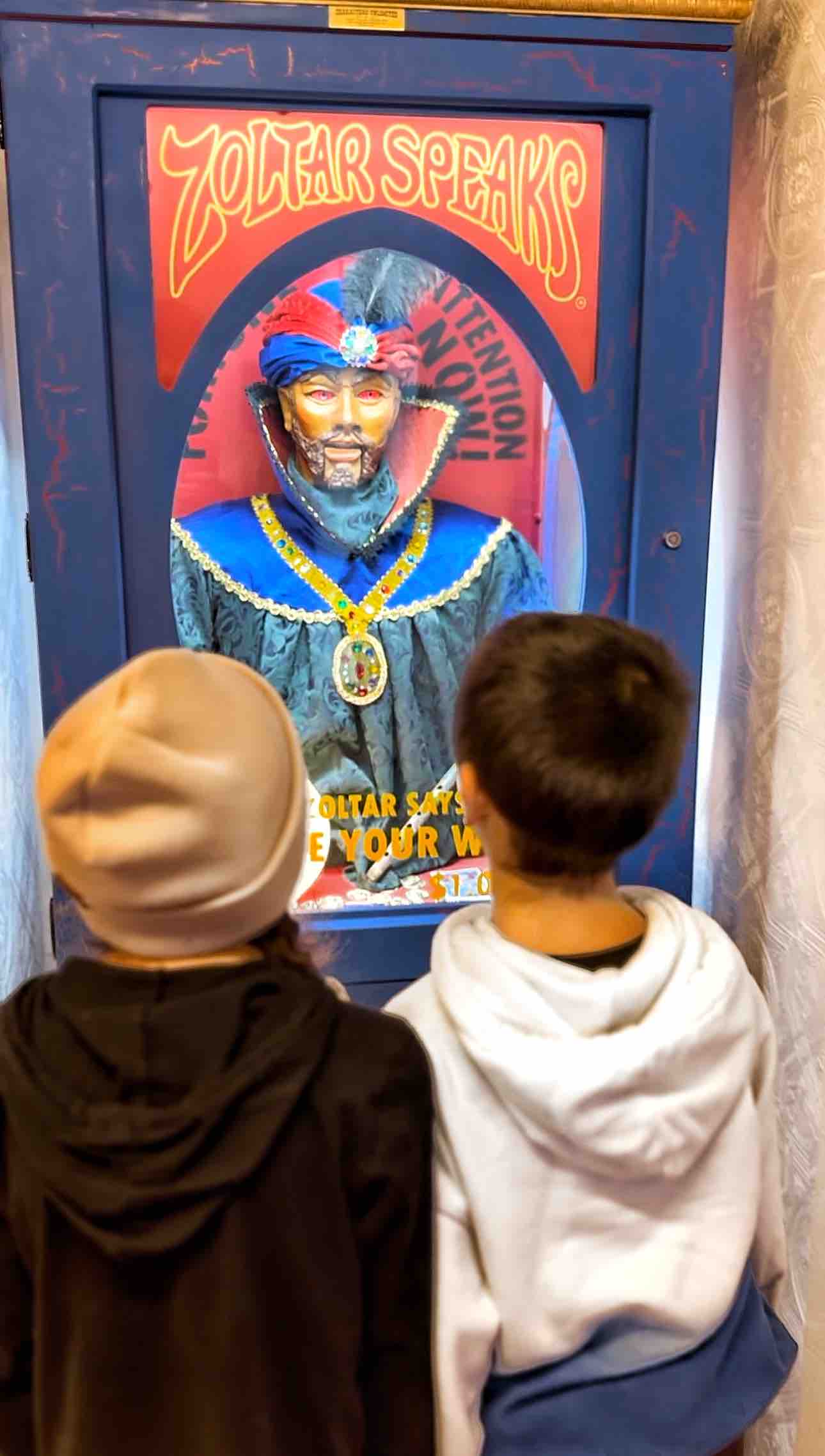 Zoltar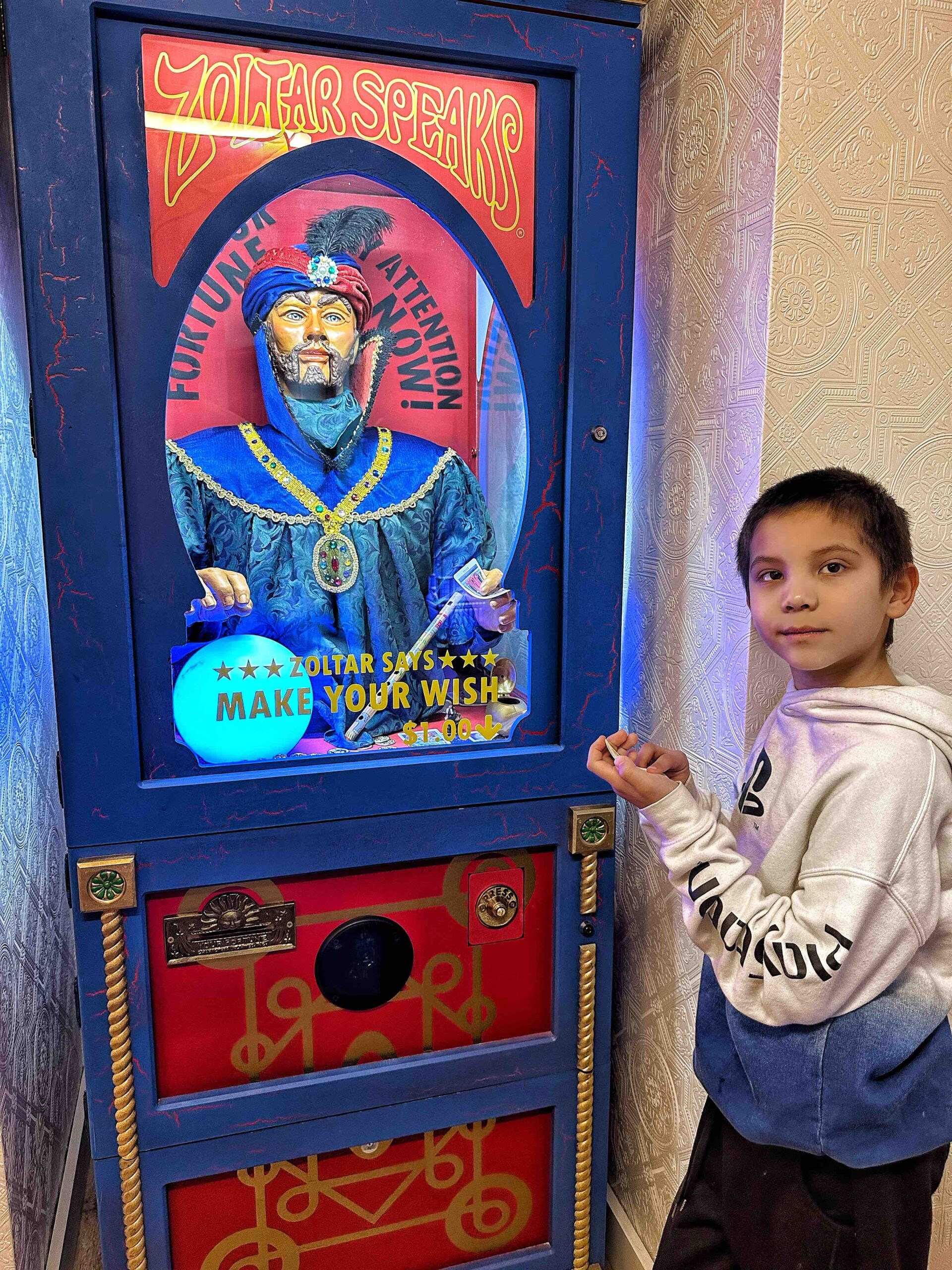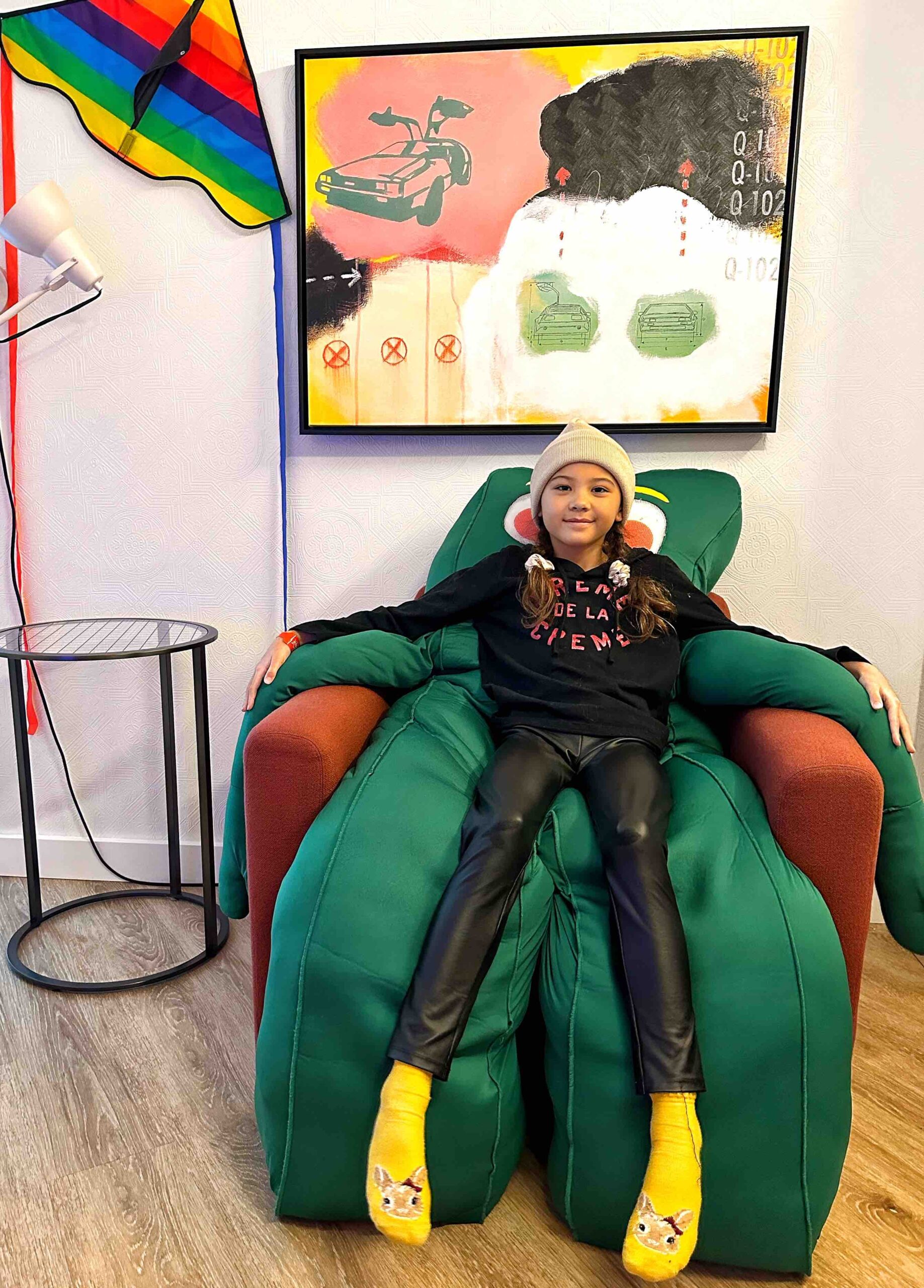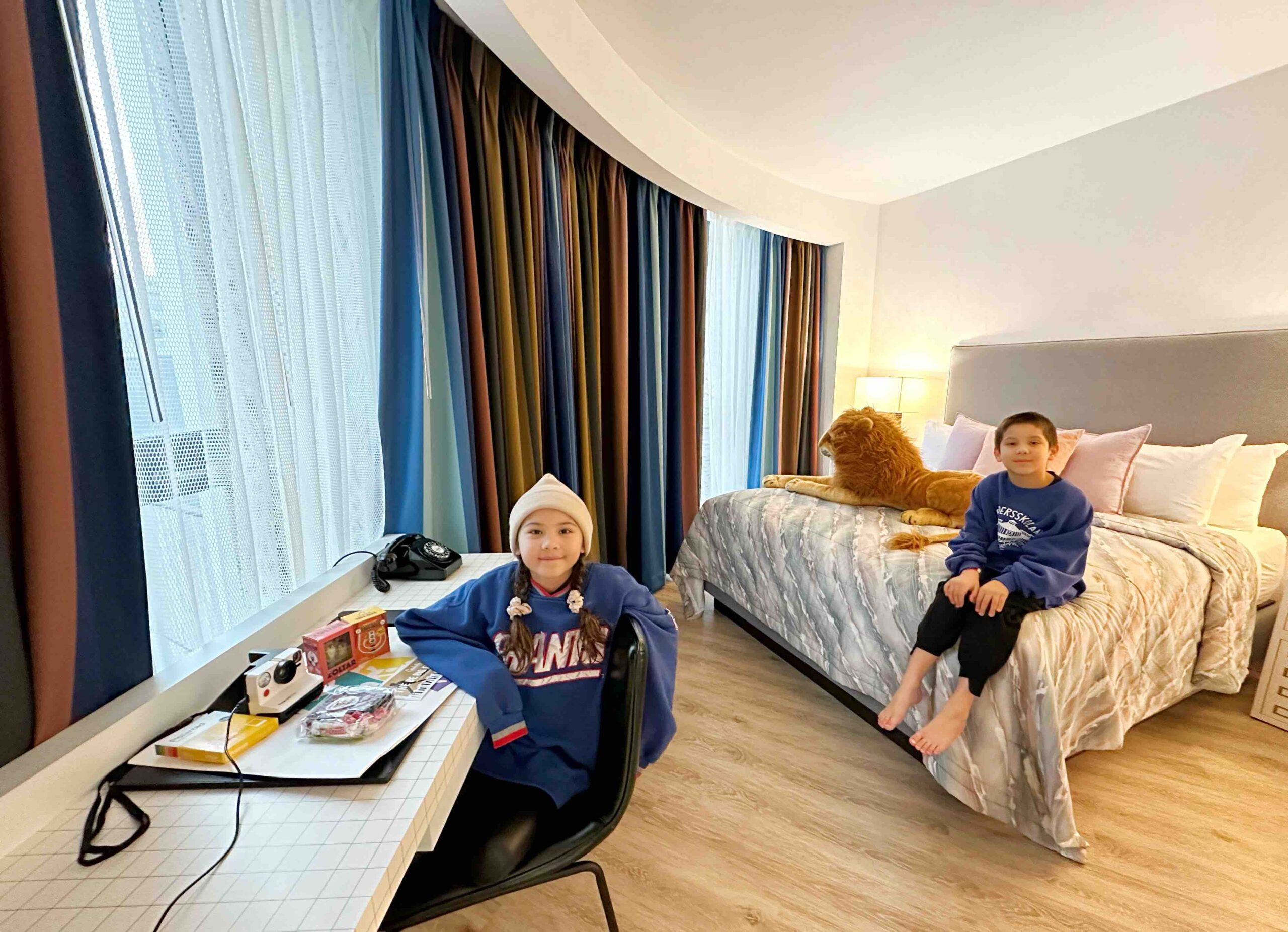 Second Bedroom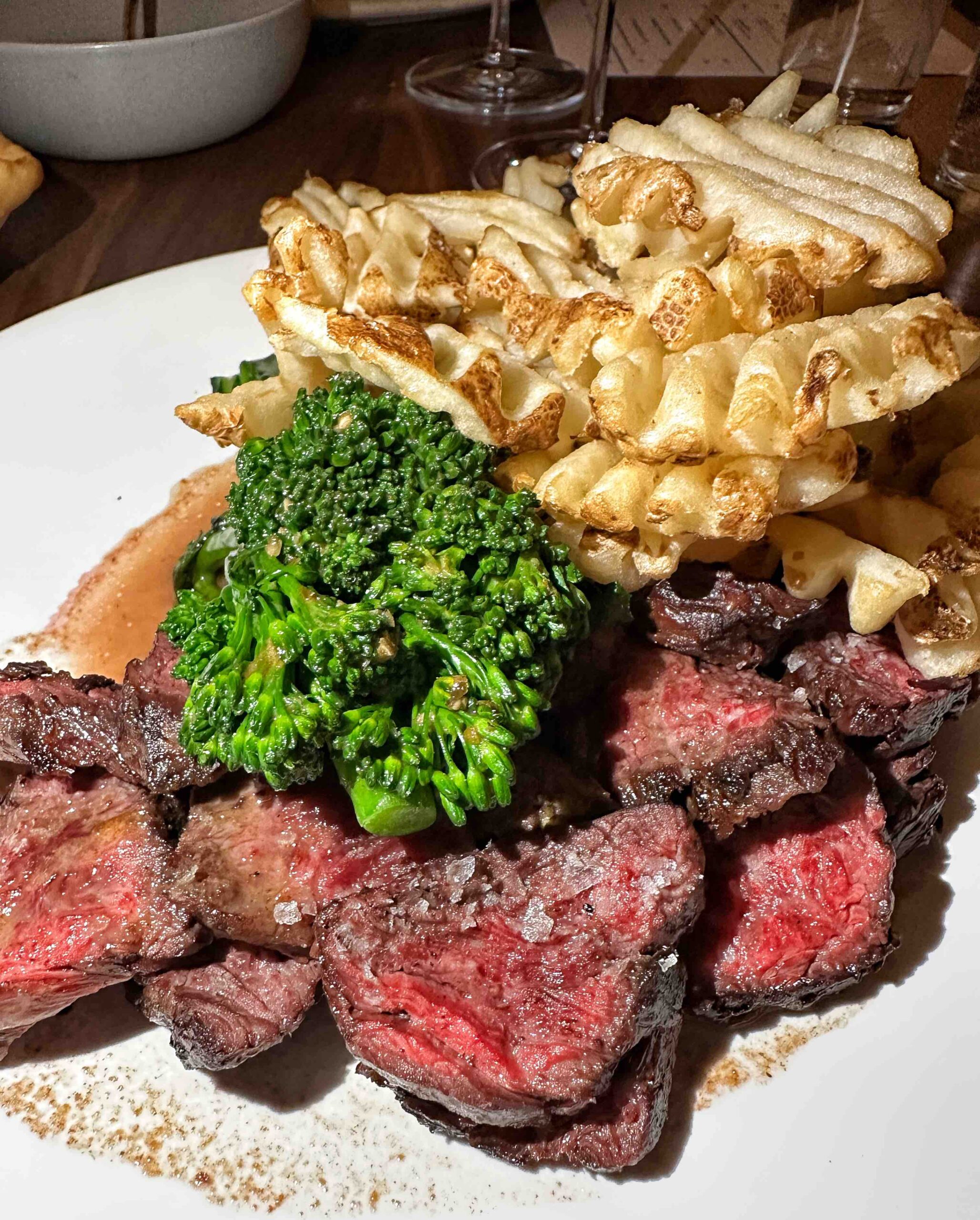 Dinner at Anything At All
See our full feature on Anything At All HERE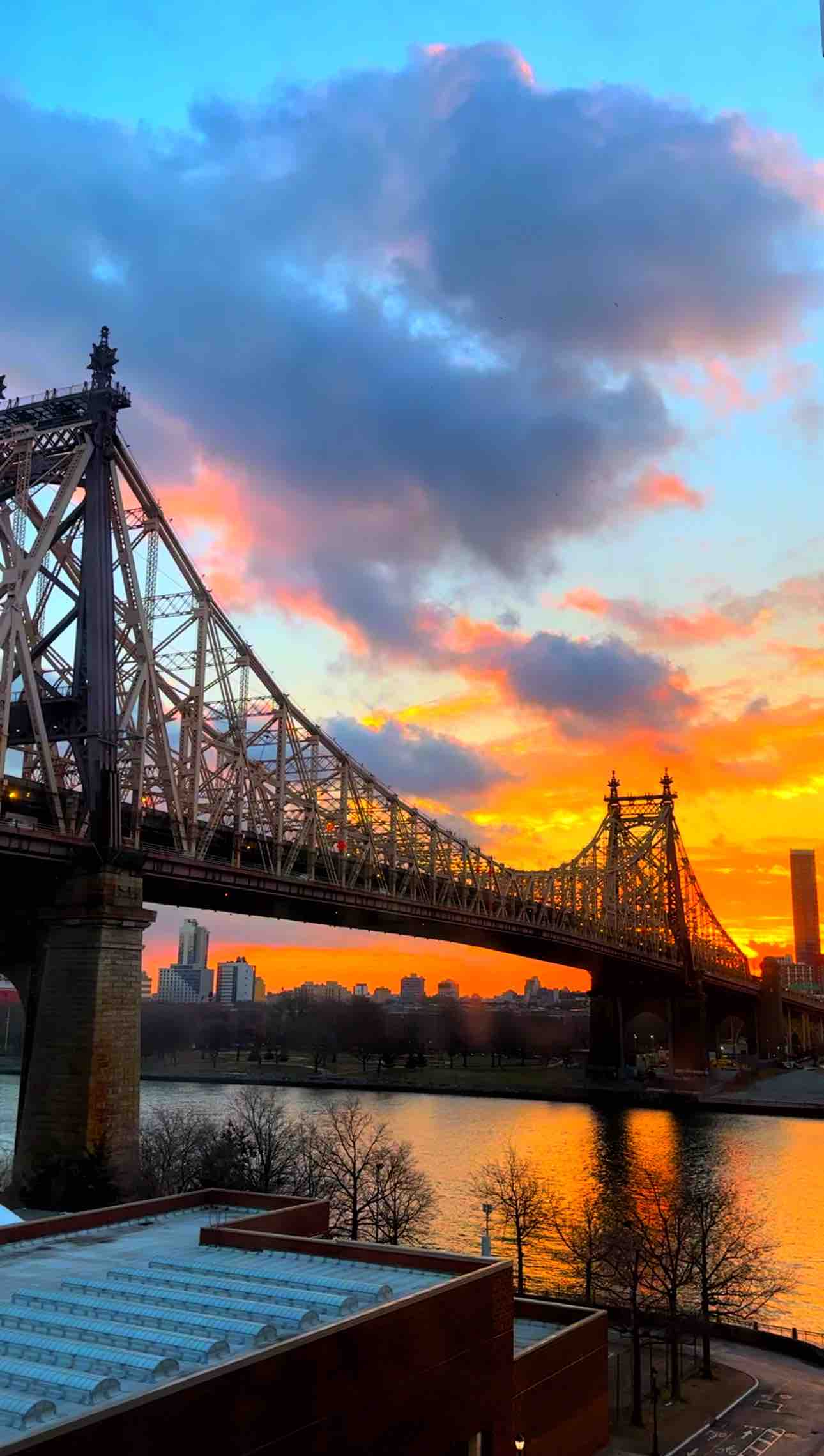 Sunrise View
If you're looking for a unique and eclectic hotel during your stay in NYC check out Graduate New York on Roosevelt Island. As soon as we entered the inviting lobby we were greeted by vibrant colours, an array of beautifully displayed coffee table books, and artistic details.
We were lucky enough to have the "BIG Experience" and stay in their three bedroom loft style suite. The 90's nostalgic decor is a tribute to the Tom Hanks film, Big, and manages to recreate the main character's office and bedroom is great splendour. We loved every detail from the oversized stuffed animals, mini-trampoline, and stacks of 90's toys to the exact signs and posters that were seen in the movie. The iconic Zoltar machine, FAO Schwarz floor piano, and kids bunk room filled with items from another decade were a huge highlight for our entire family.
The hotel is fun and interesting while still ensuring they incorporate all the five star features you would expect from a luxury hotel. Their stunning view's of the NY skyline were unbelievable and you can't miss a sunset drink at their rooftop bar, Panorama. We also highly recommend the mouthwatering modern American fare at Anything At All and make sure to take a walk around Roosevelt Island for beautiful scenery and a different side of NYC.
You're located a short tram ride to Manhattan and the sky views from the ride are another highlight of the location. If you're looking for a memorable and unique stay during your visit to New York we highly recommend the Big Experience at Graduate New York.
www.graduatehotels.com/new-york
22 N Loop Rd, New York, NY 10044
(929) 447-4700