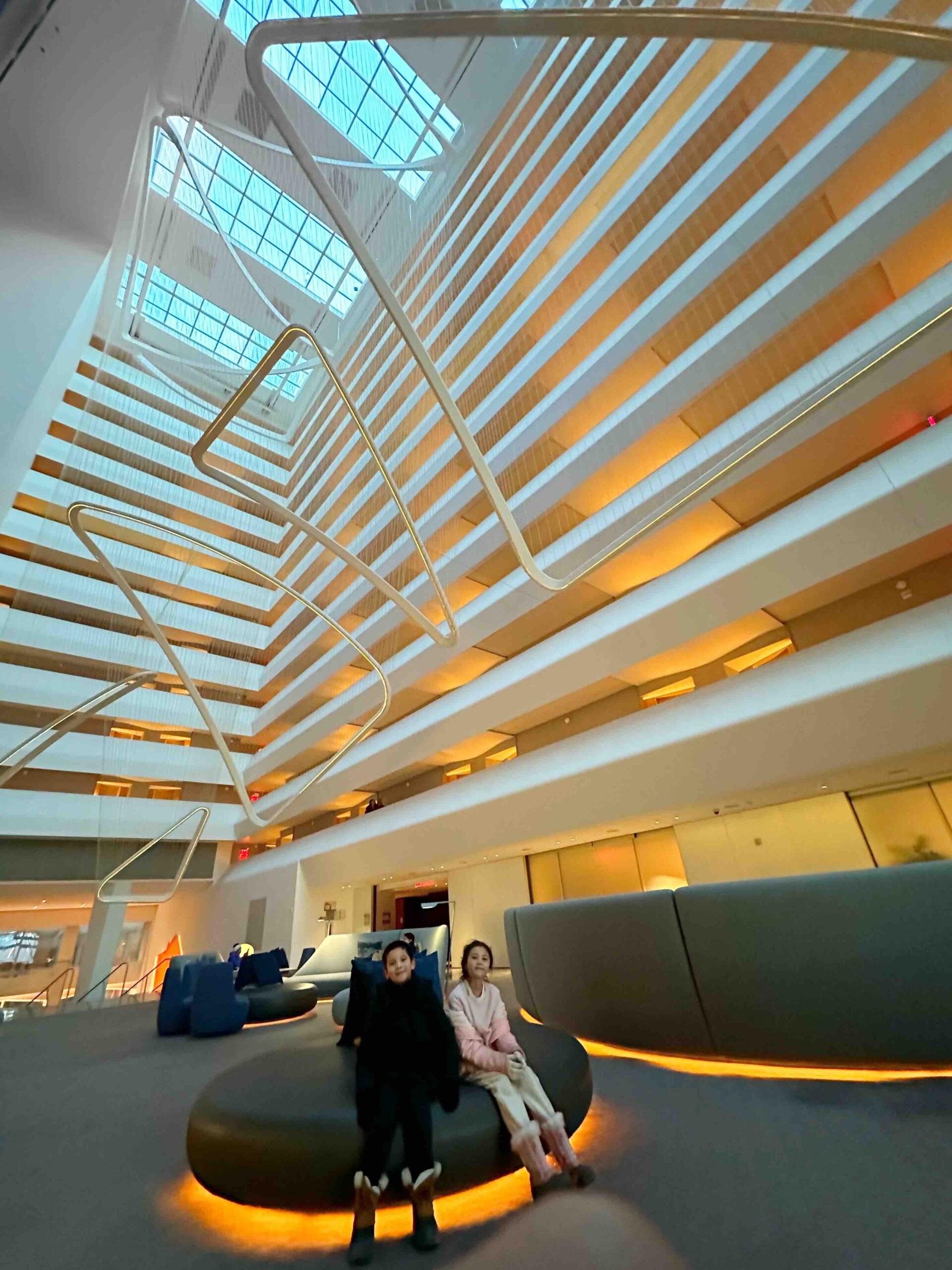 Conrad New York Downtown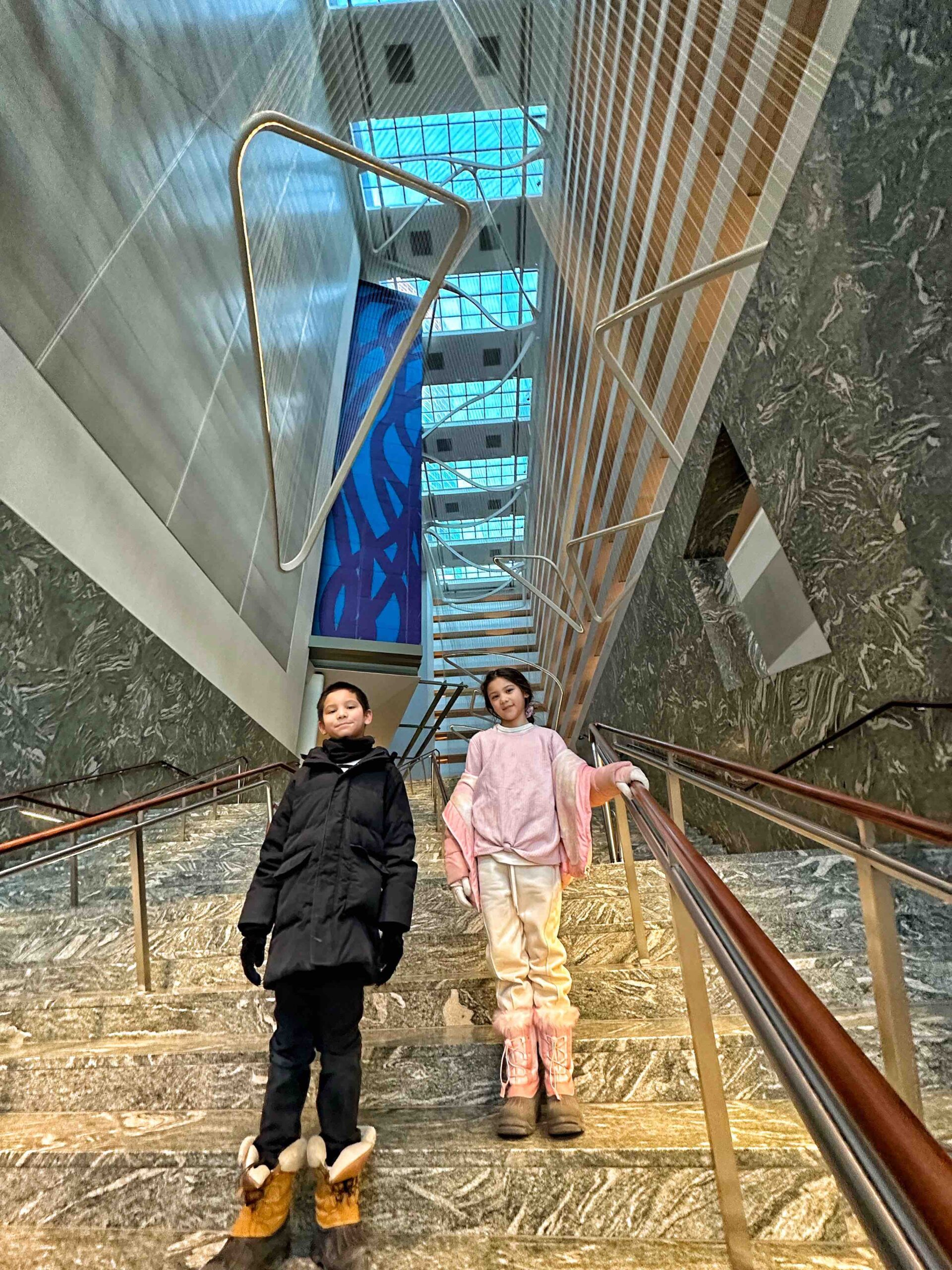 Checking-In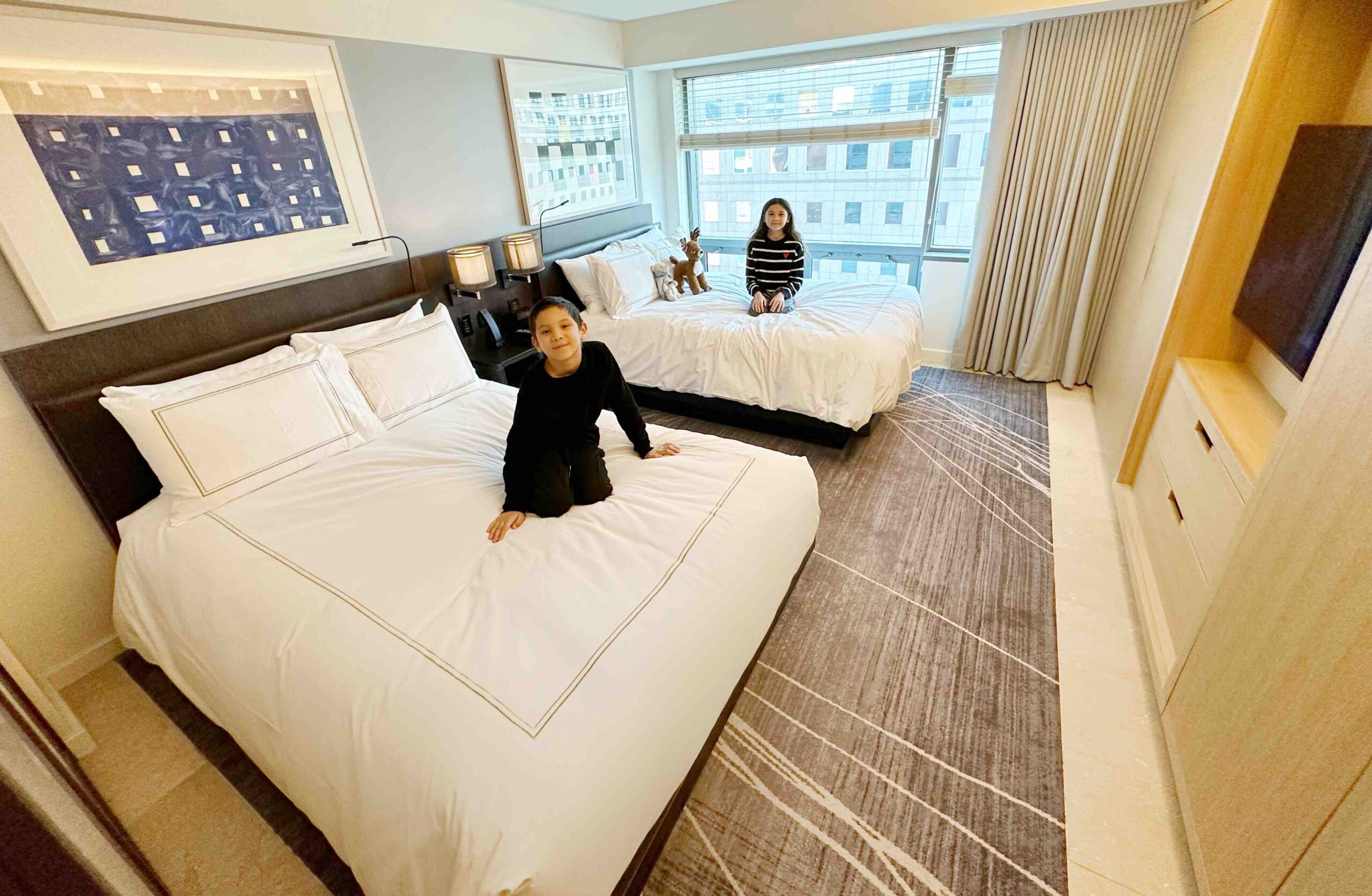 Suite with 2 Beds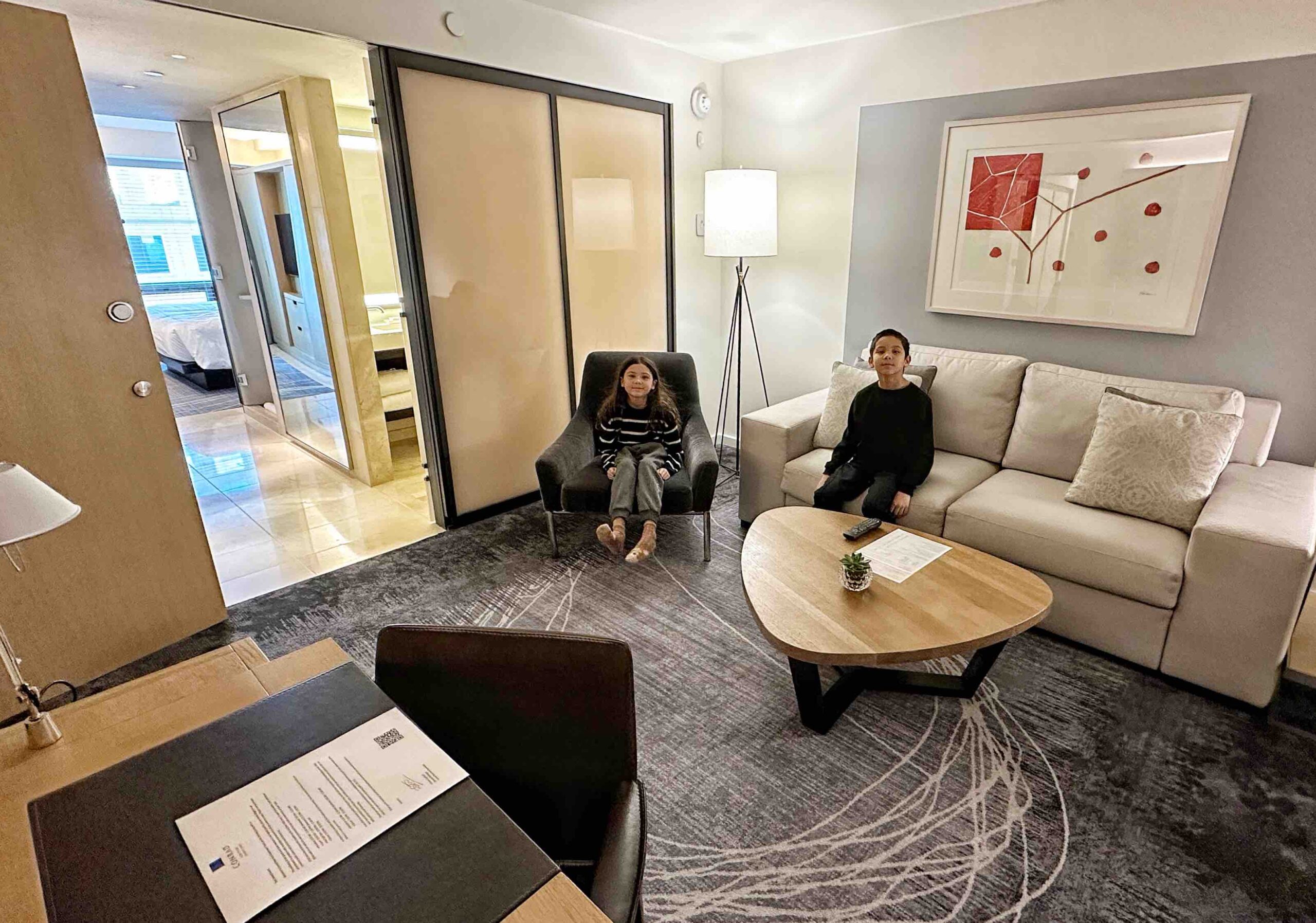 Living Area
Suite with King Bed
Welcome Treats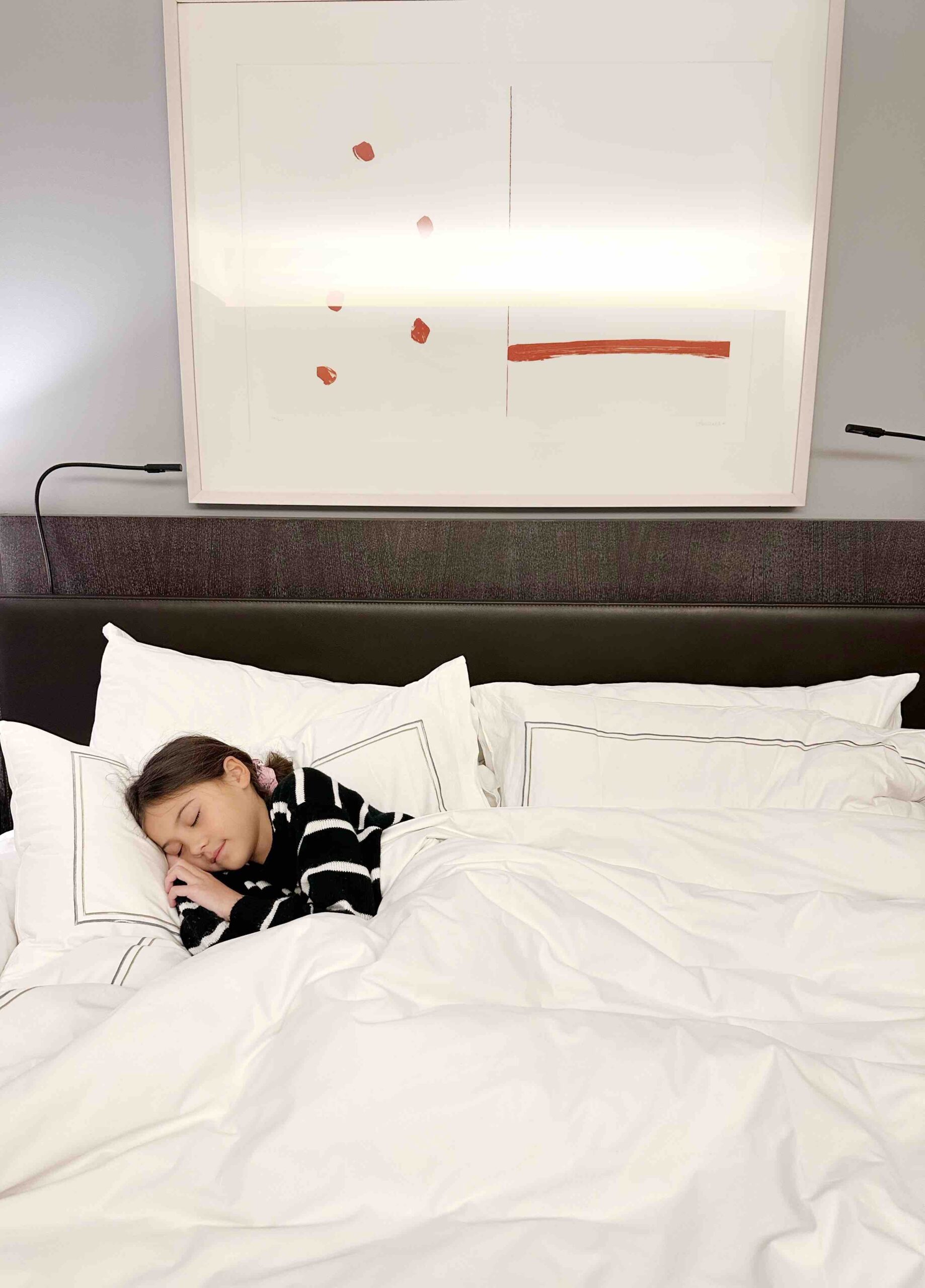 Nap time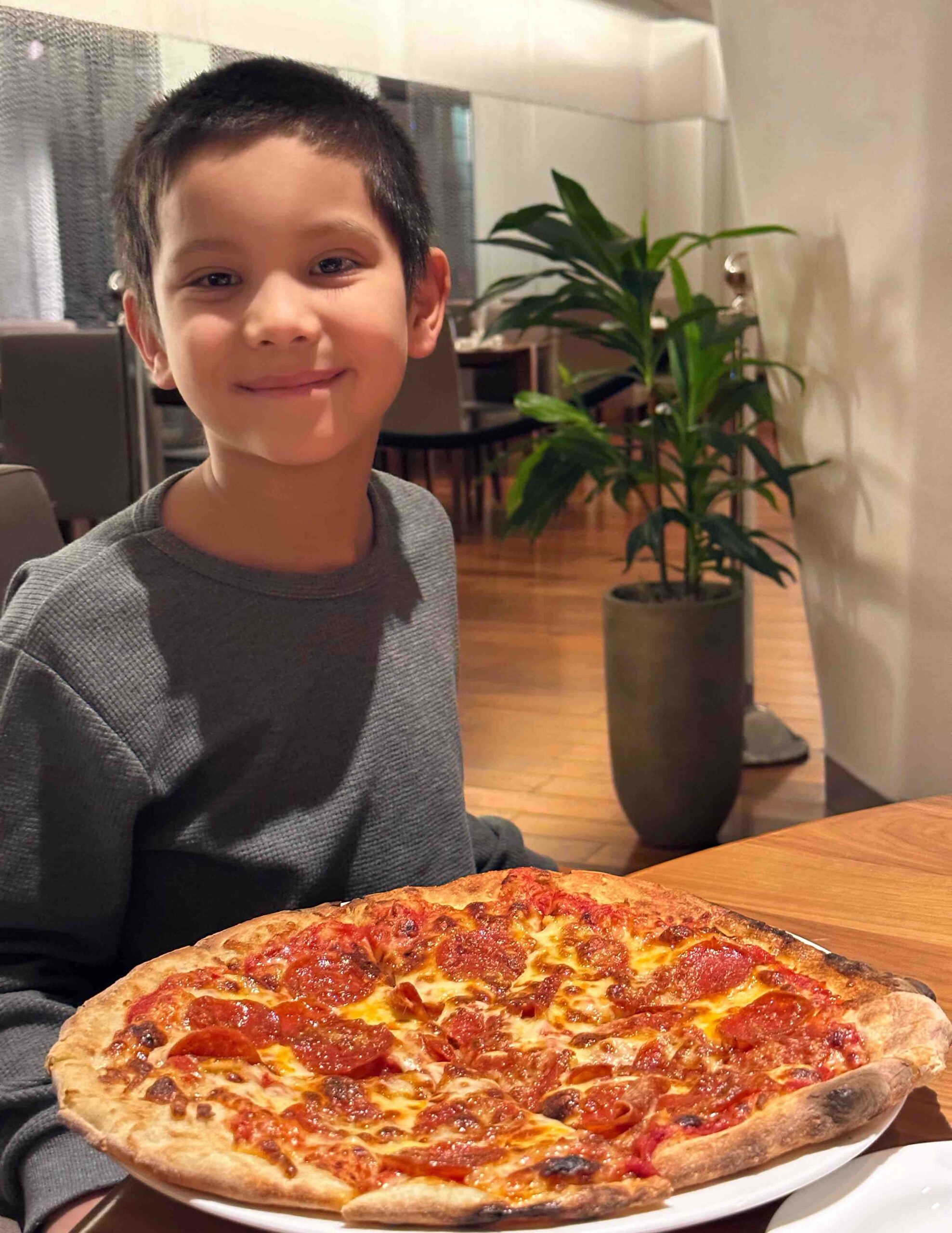 Dinner at Atrio Wine Bar & Restaurant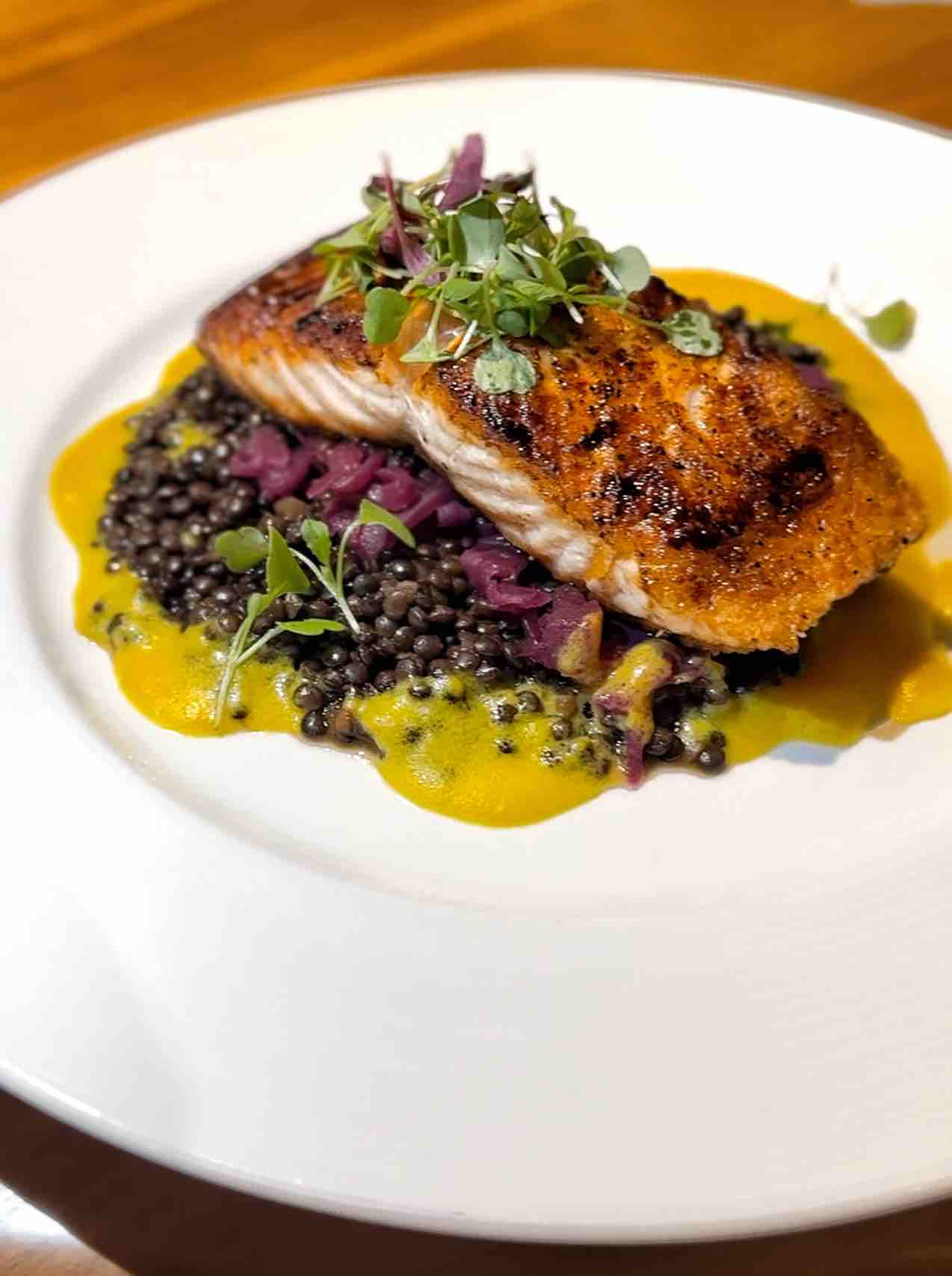 See our full feature on Atrio Wine Bar & Restaurant HERE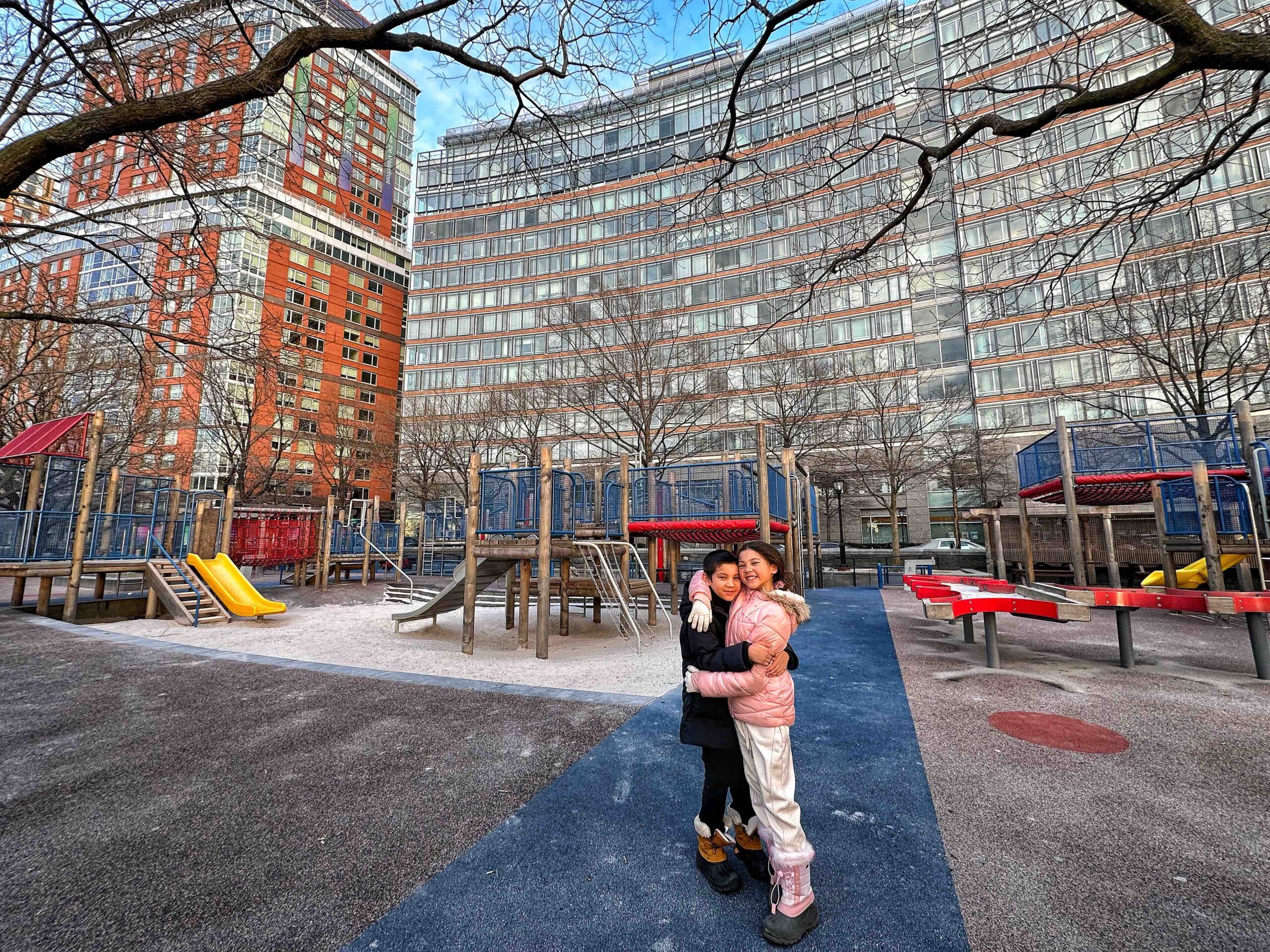 Rockefeller Park Playground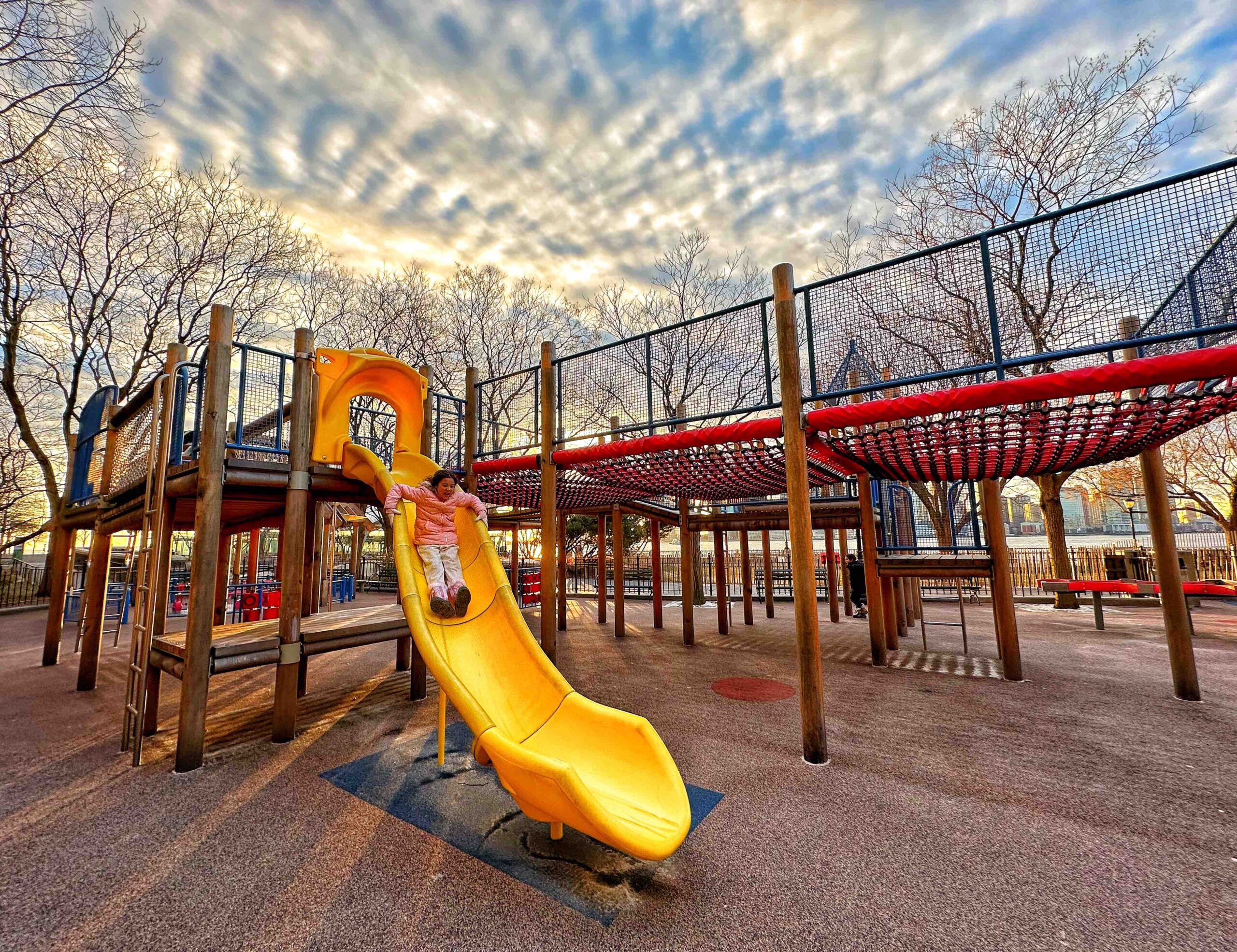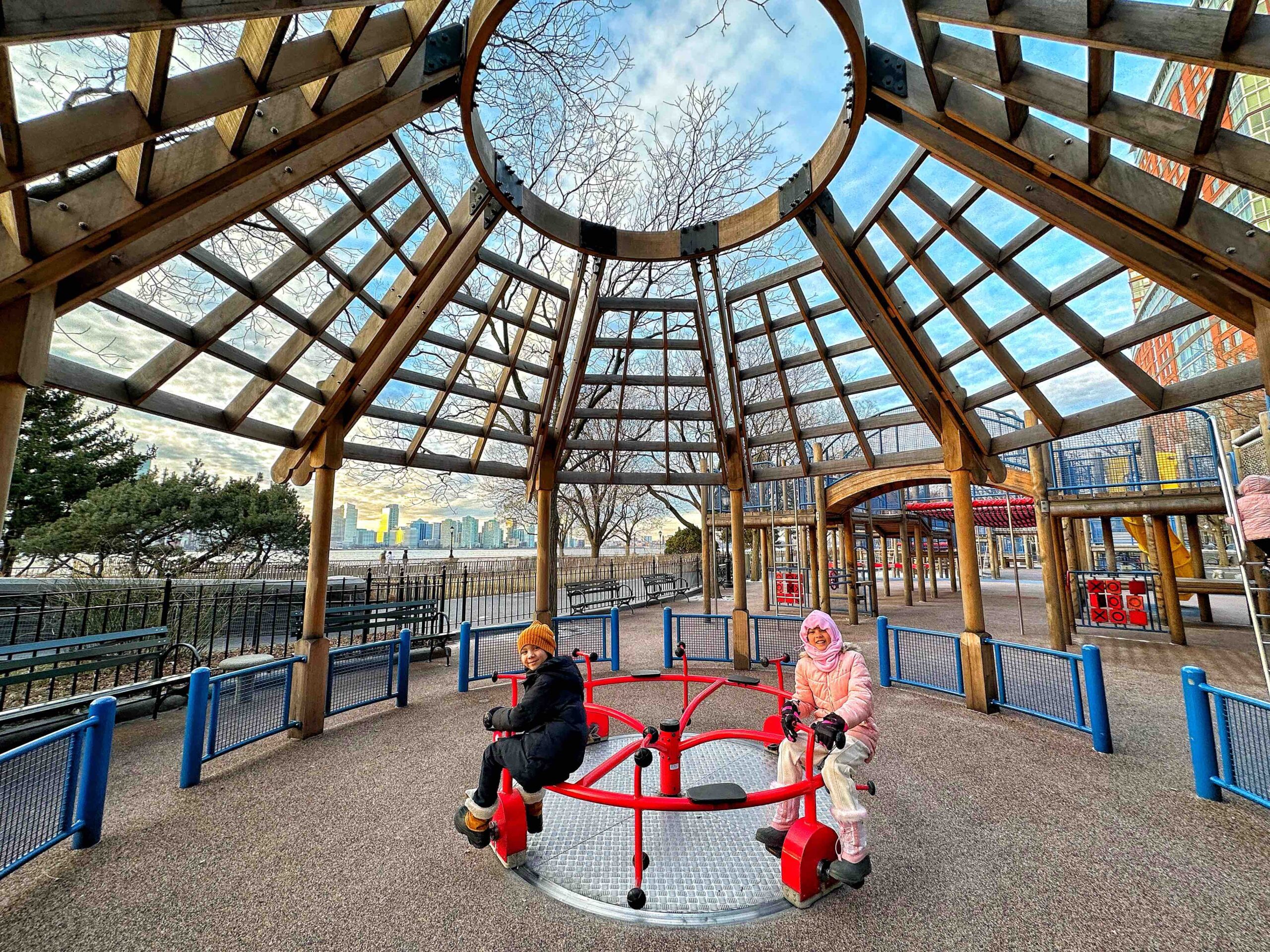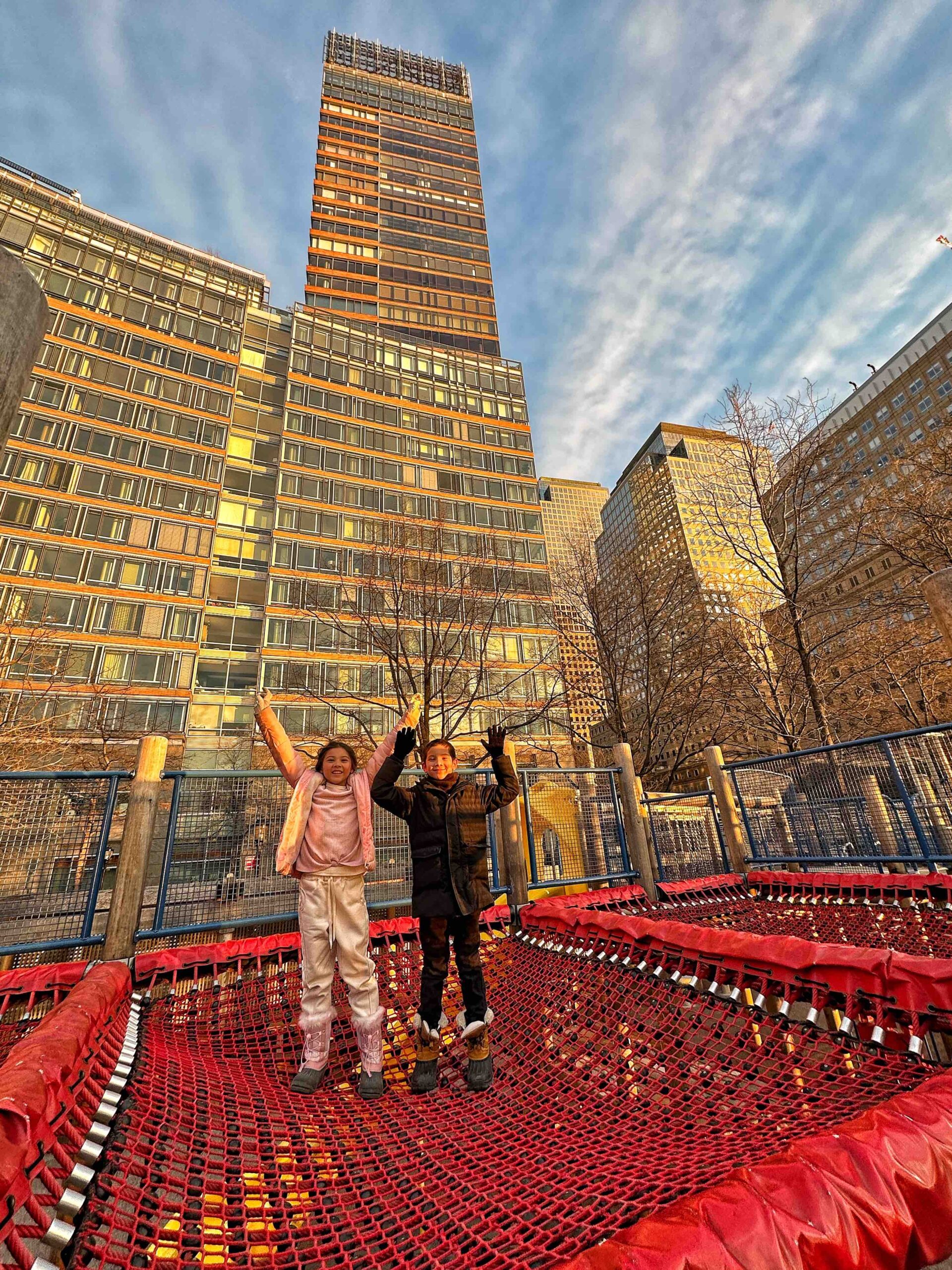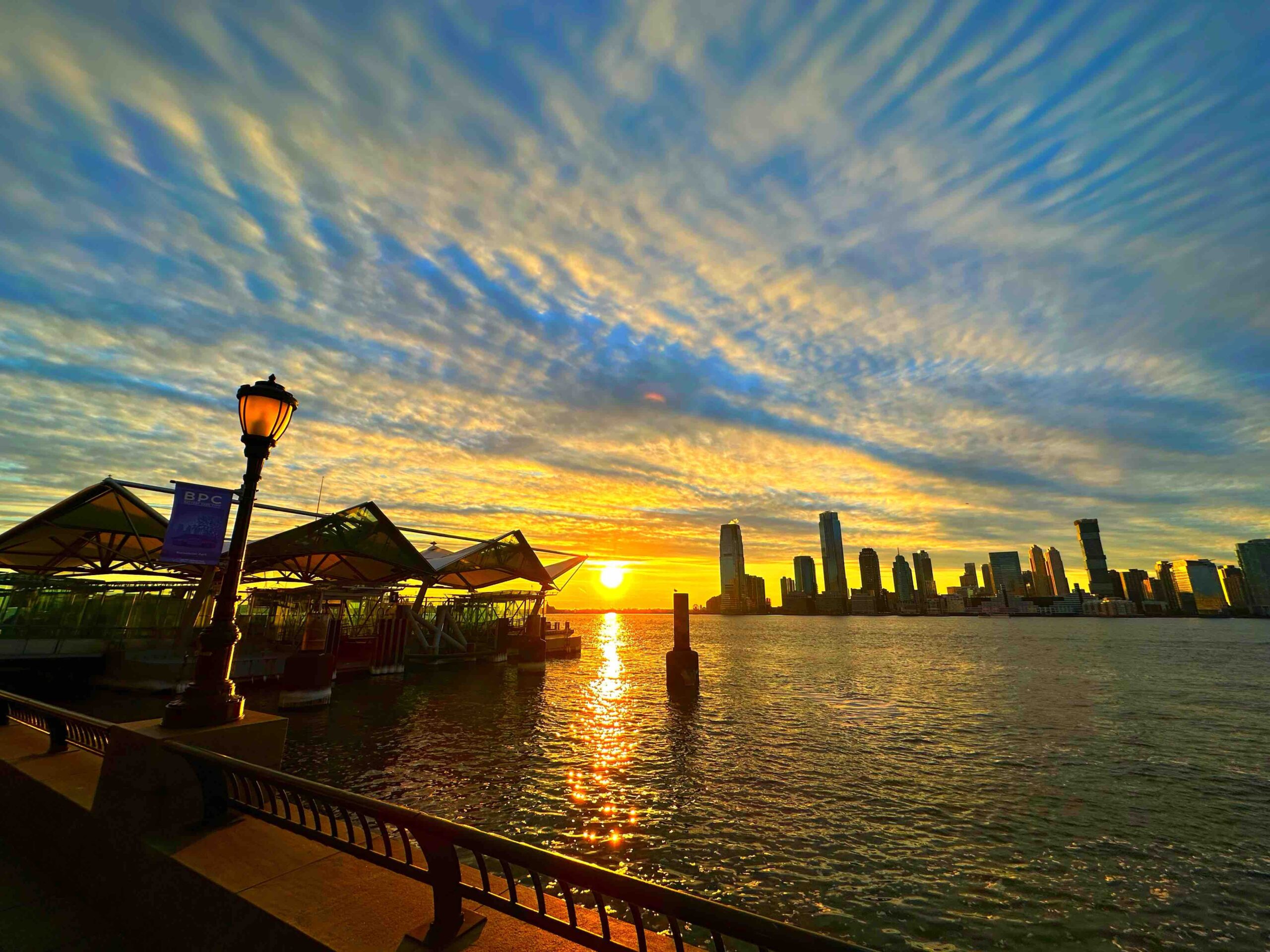 Sun setting over the Hudson River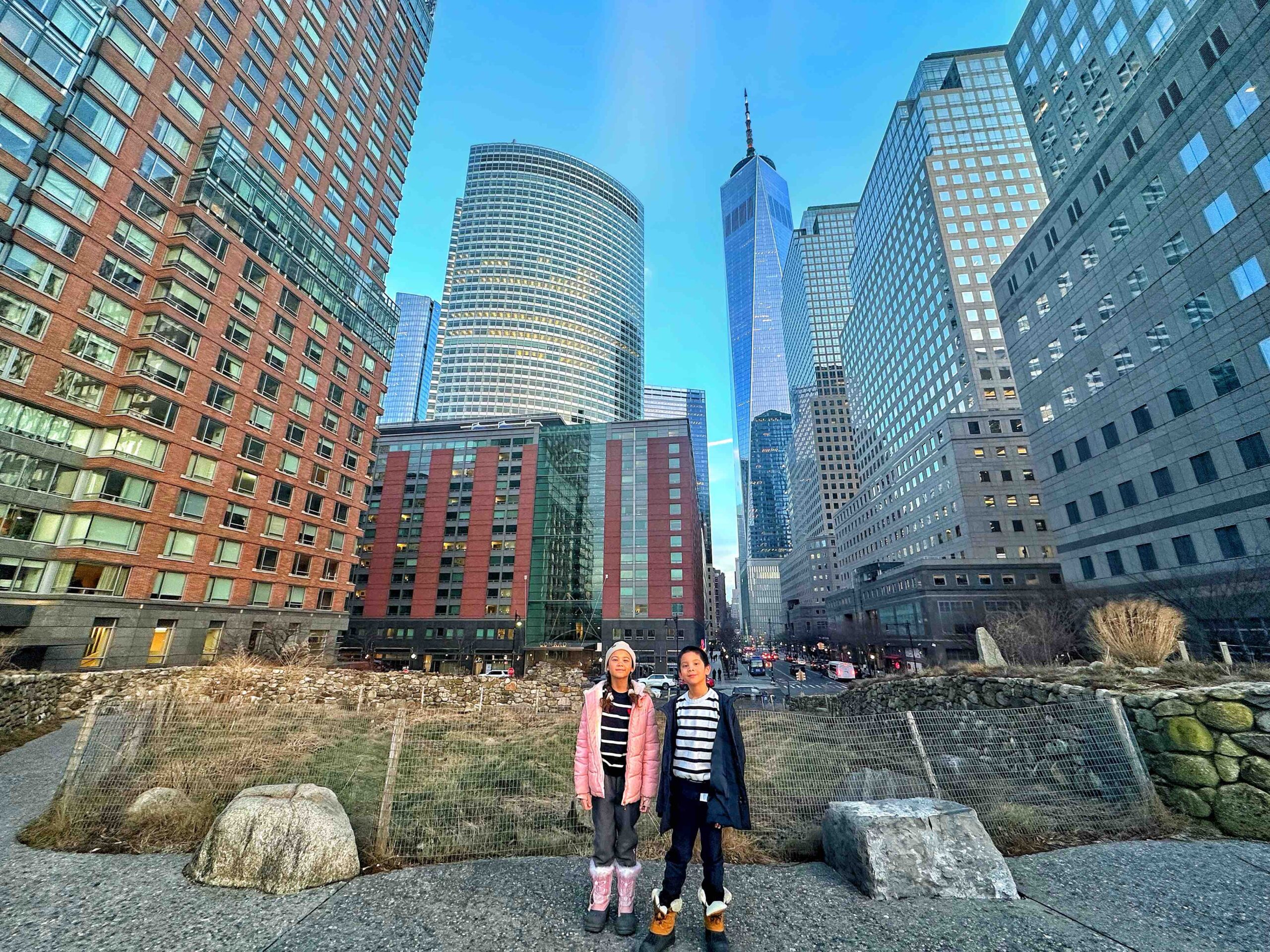 Irish Hunger Memorial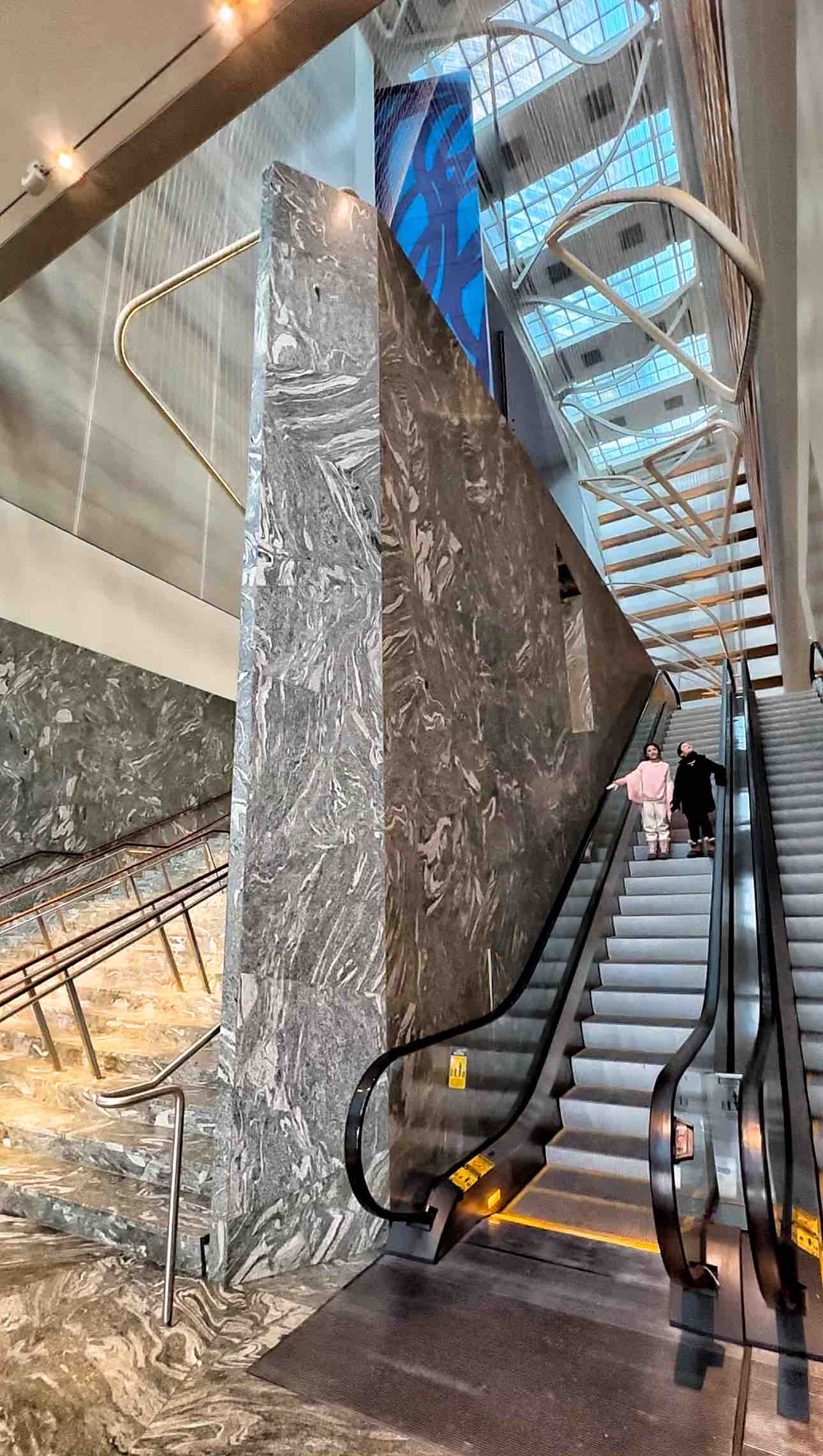 Conrad New York Downtown, located in NYC's financial district, was the perfect home away from home for our family while in the city. We loved the modern five star hotel featuring luxurious guest-rooms and a plethora of amenities for the discerning traveller. As we were travelling with our two children we booked two connecting suites which was ideal for a family of four. Each suite was sleek and stylish incorporating a sumptuous bedroom and comfortable lounge space with a large desk, ideal for those who are working while they travel. The decadent bathroom included five star amenities and we loved the addition of the Nespresso coffee maker and state of the art water filter.
The hotel is right across the street from Rockefeller Park which is home to stunning river views and a fun filled playground for little ones. We found plenty of delicious eateries within a short walking distance and loved dining in the hotel's Atrio restaurant which served mouth-watering steaks, pizzas, and modern American fare. The hotel concierge was always on hand to assist with recommendations and reservations and the nearby transport links ensure you have all the excitement of NYC at your fingertips.
Conrad New York Downtown are currently offering the "Family Suite Escape Package" ideal for those travelling with children under 16. For families the second suite which can be used as the "kids room" is only an additional $300 and guests are also treated to a bottle of Prosecco for the parents and milk and cookies for the little ones. A great choice for a vacation with your little ones.
102 North End Ave, New York, NY 10282
(212) 945-0100