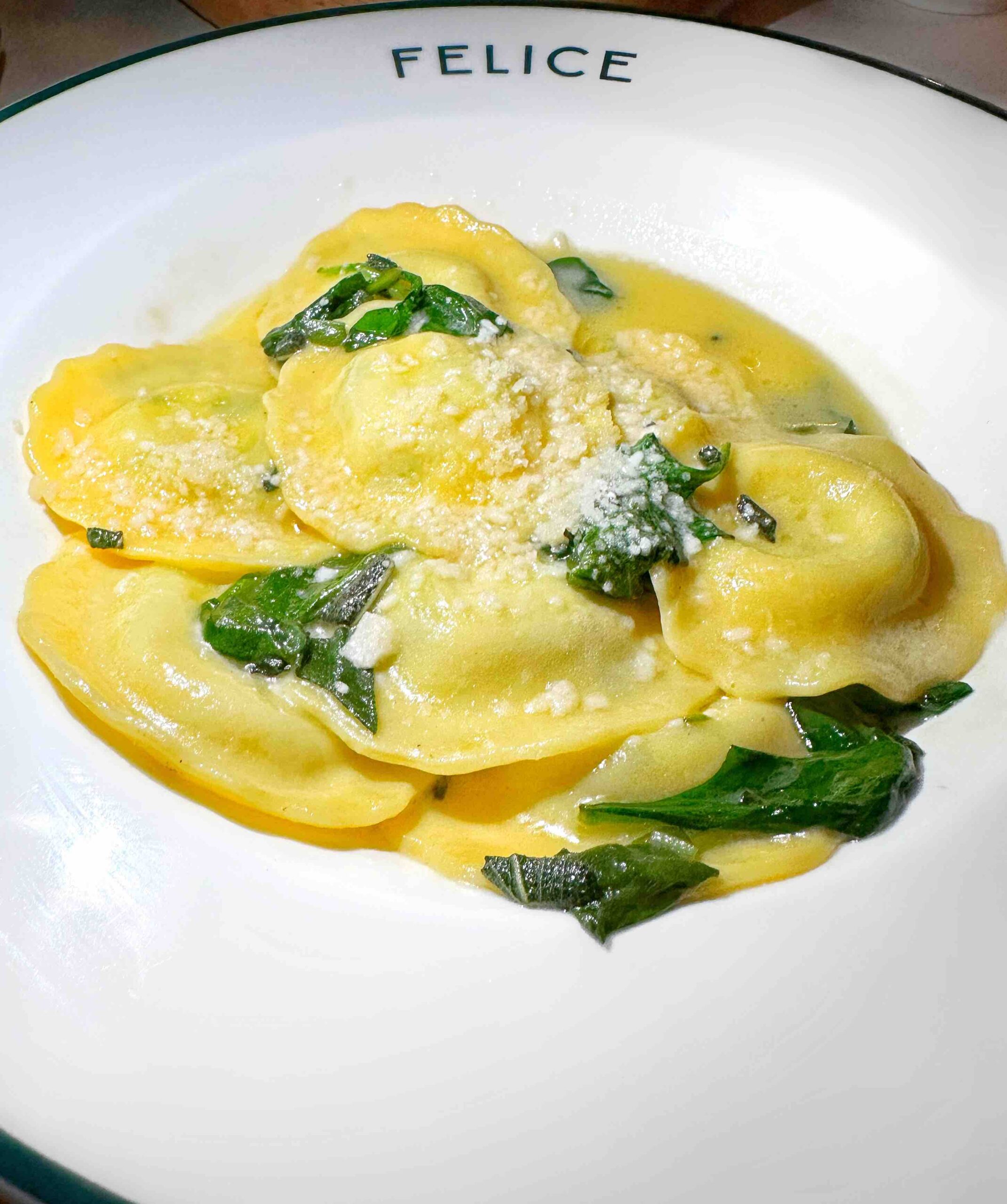 Ravioli della Casa
housemade spinach and ricotta ravioli, butter and sage sauce, grated Parmigiano-Reggiano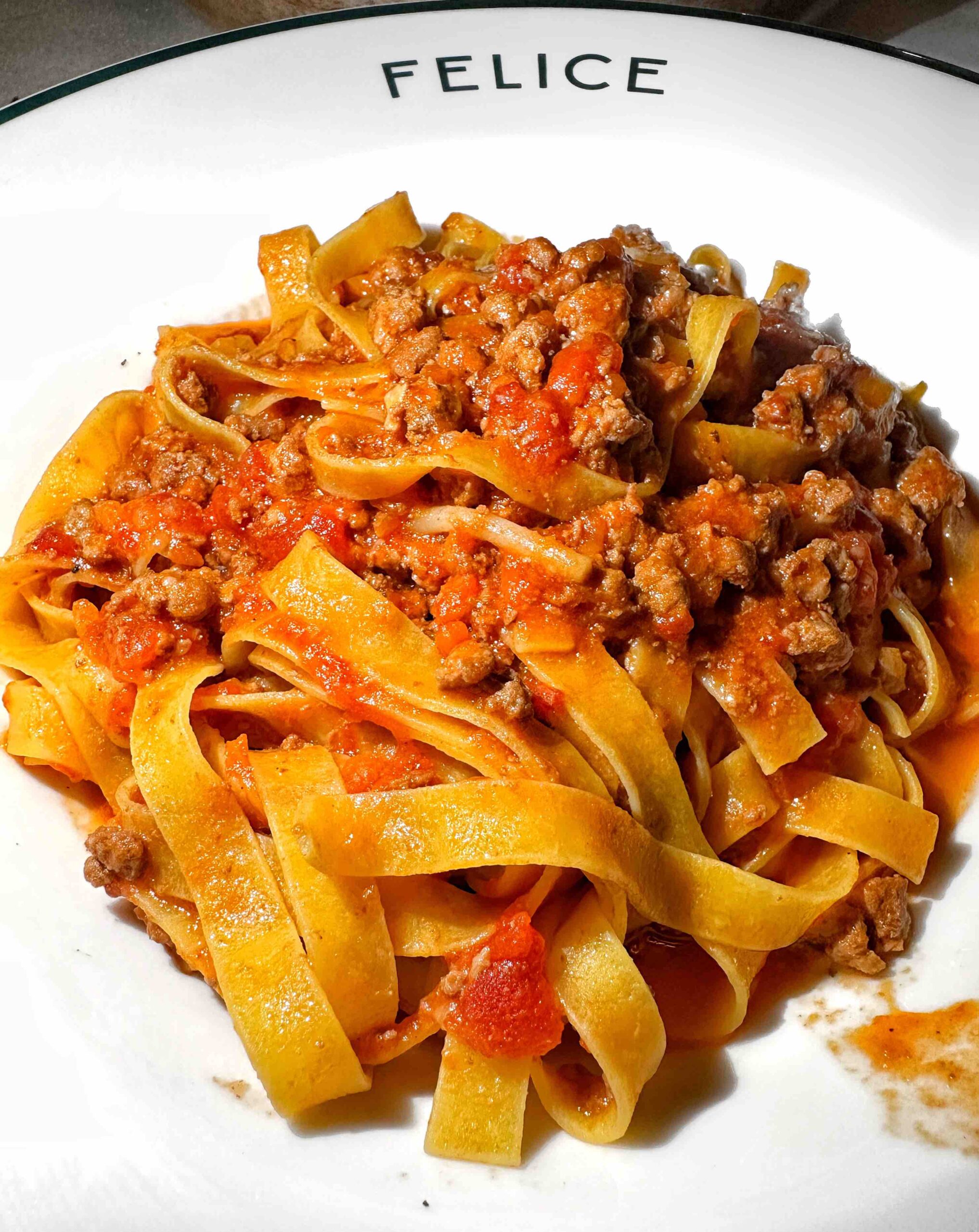 Fettuccine alla Bolognese
traditional veal ragù, 24-month aged Parmigiano-Reggiano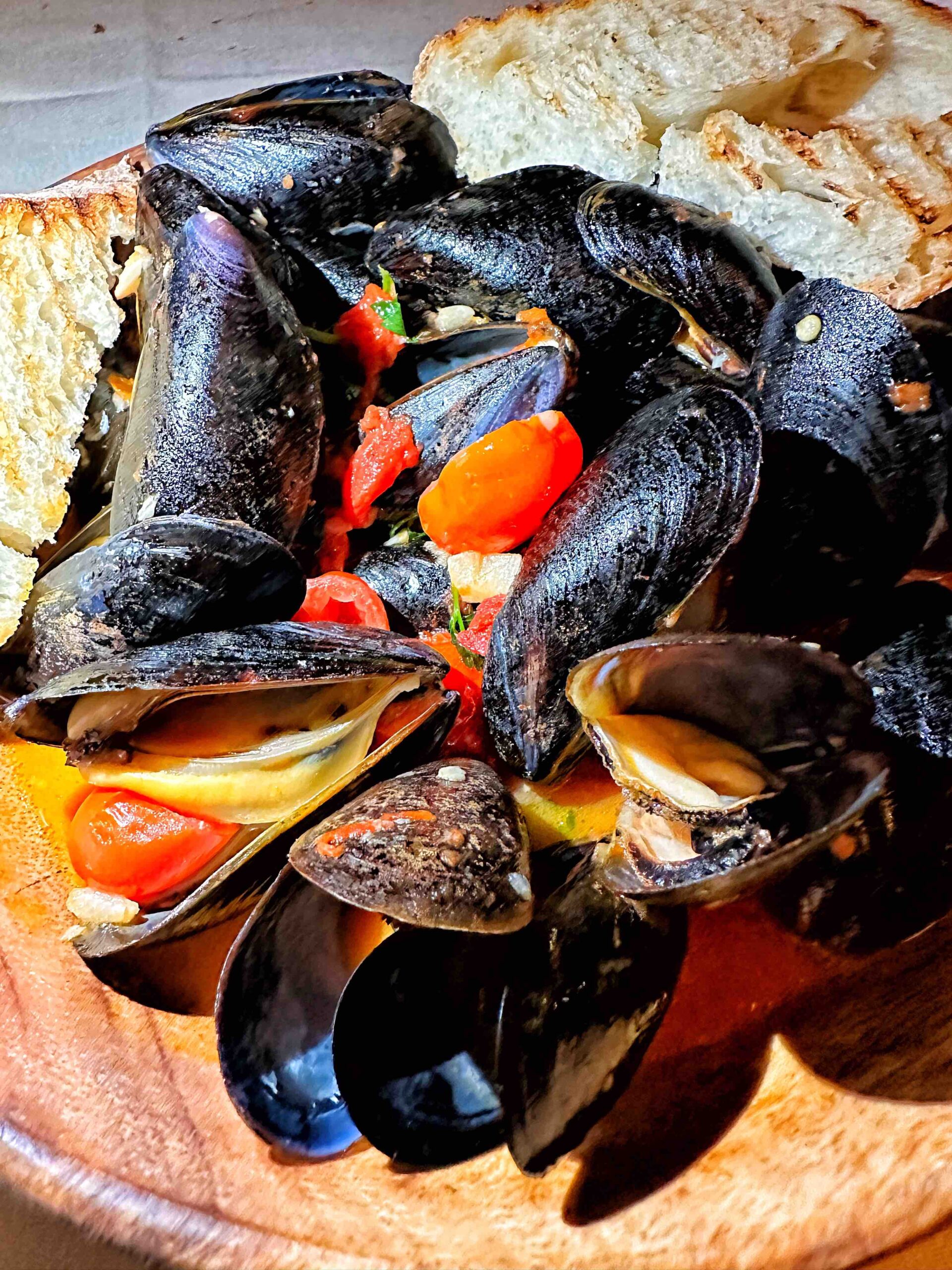 Cozze al Pomodoro
P.E.I. Mussels, white wine, tomato sauce, garlic, parsley, toasted bread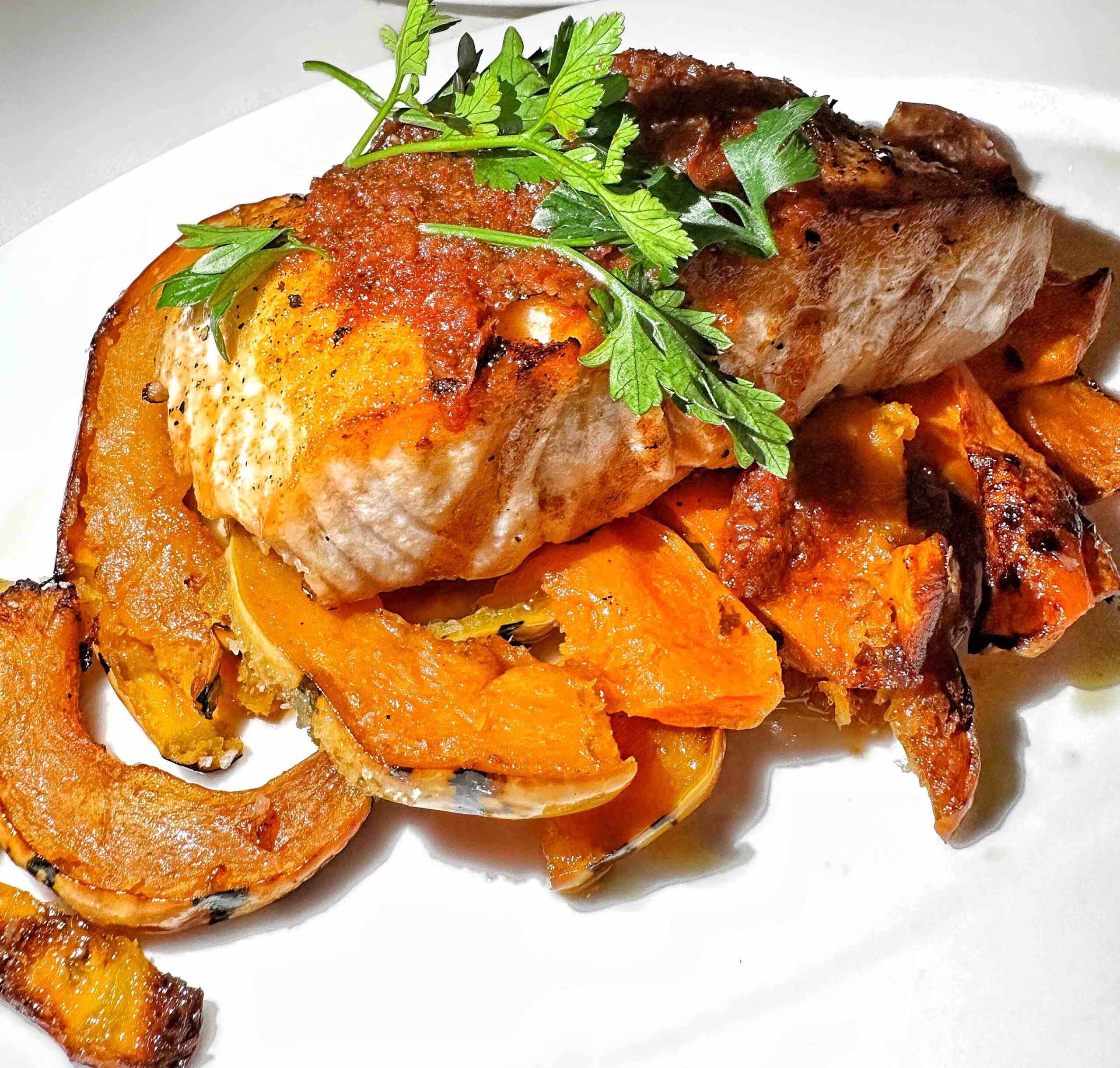 Salmone
Faroe Islands salmon, roasted winter squash, pearl onions, basil, mint, Castelvetrano olive spread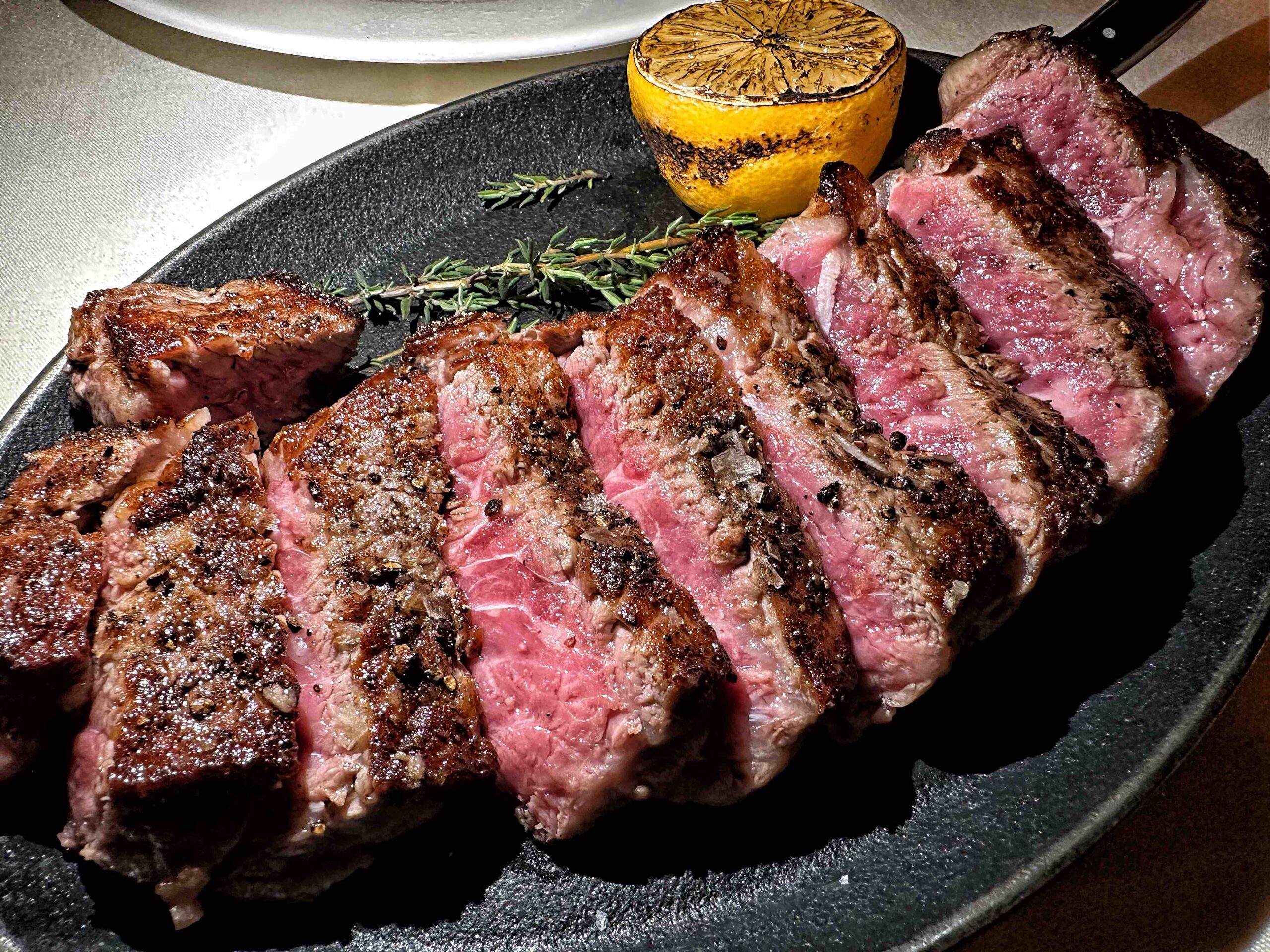 Tagliata di Manzo
sliced sirloin steak 12oz, choice of one side
Felice 15 Gold, located in the luxurious Gild Hall, is the ideal spot for Italian fare when visiting downtown NYC. We loved the intimate and inviting setting, classic decor, and tempting menu full of signature Italian dishes. Our family sat in a cozy candlelit table and delved into fresh pastas delectable seafood, and perfectly grilled steaks.
We highly recommend the fragrant "Cozze al Pomodoro" P.E.I. Mussels with white wine, tomato sauce, garlic, parsley and toasted bread, the rich and flavourful "Fettuccine alla Bolognese" traditional Veal Ragù with 24-month aged Parmigiano-Reggiano, the buttery freshly prepared "Ravioli della Casa" housemade spinach and ricotta ravioli with a butter and sage sauce, and the juicy "Tagliata di Manzo" 12oz sliced Sirloin Steak.
Make sure to check out their extensive wine list or pair your meal with a signature negroni for the perfect dining experience. Ideal for date night or a family dinner when you're craving authentic Italian cuisine.
www.felicerestaurants.com/felice-15-gold-street
15 Gold St, New York, NY 10038
+1 212-785-5950