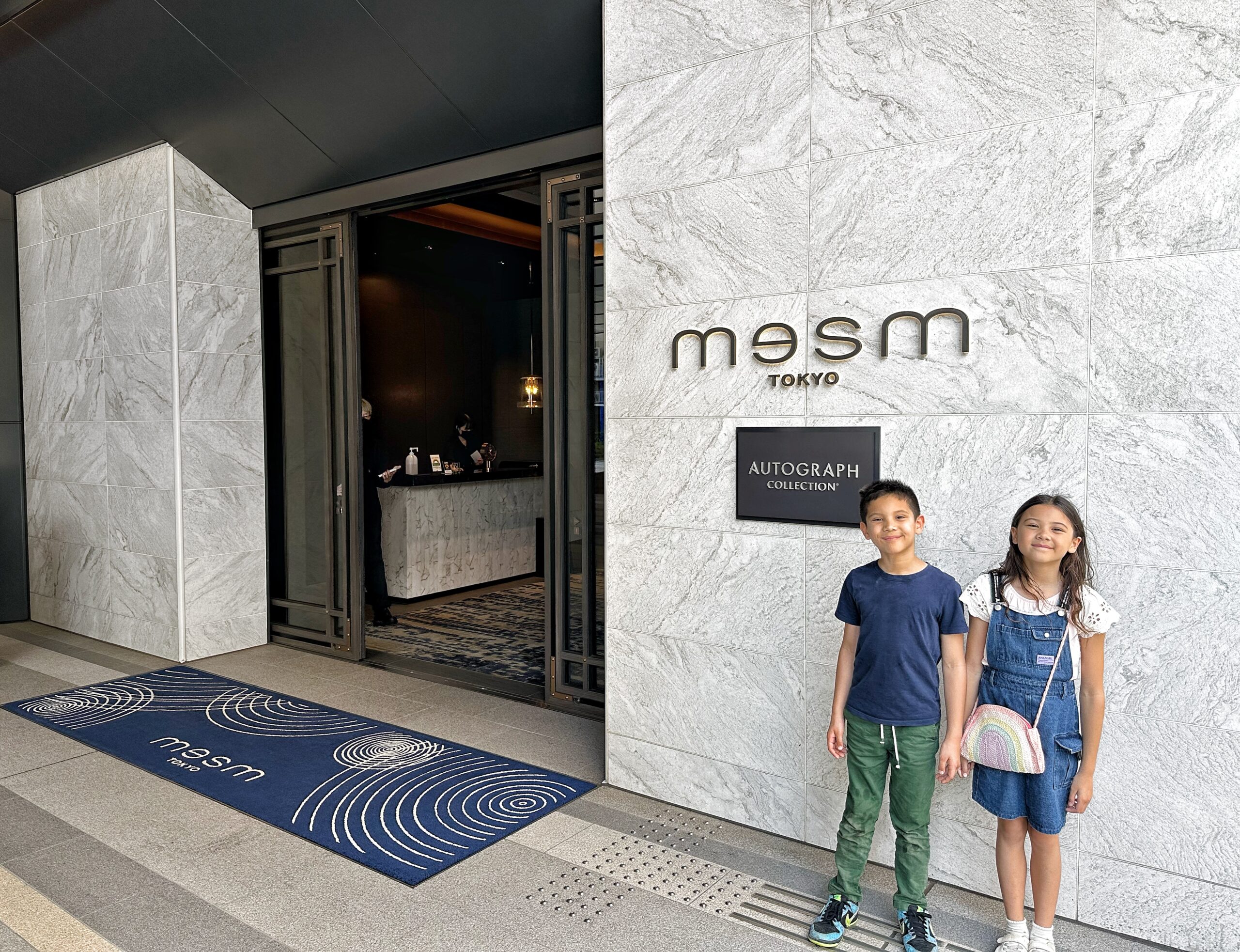 Mesm Tokyo, Autograph Collection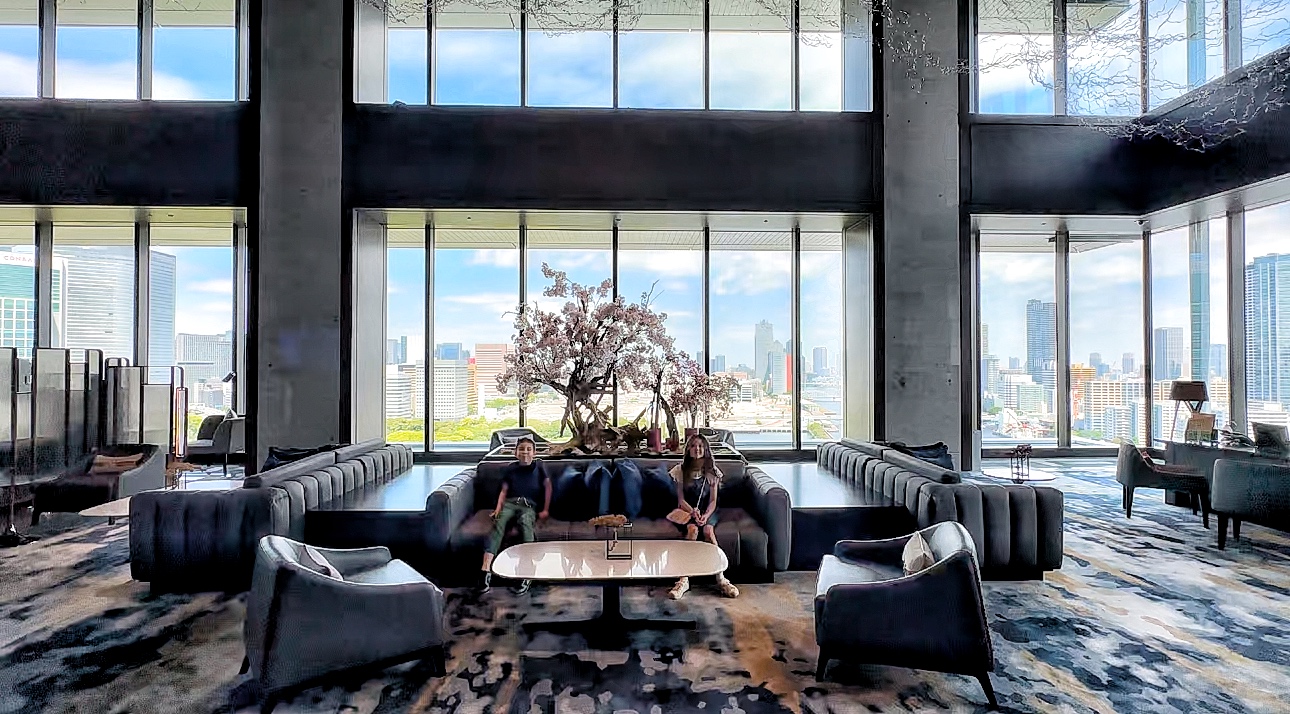 Lobby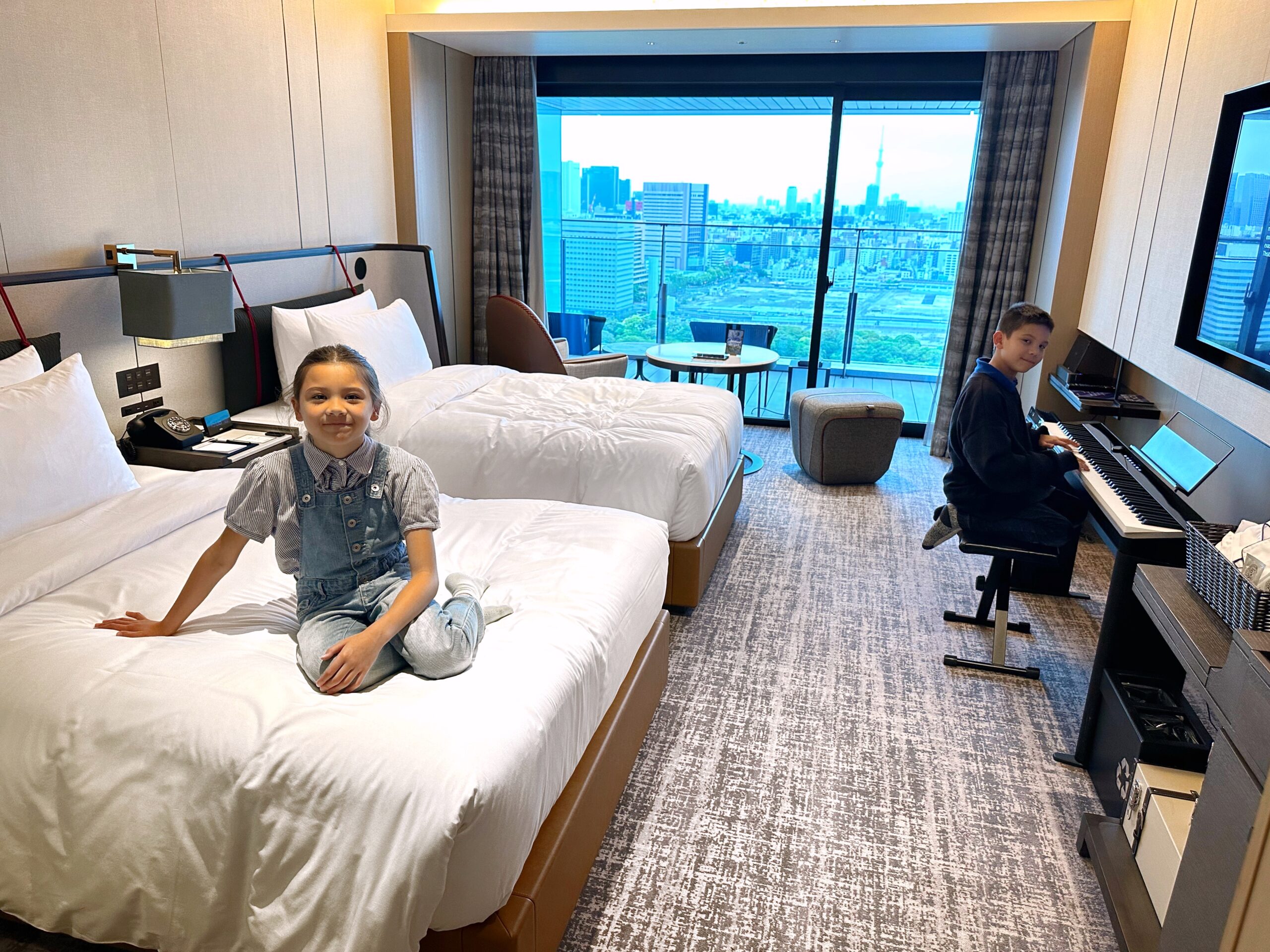 Our room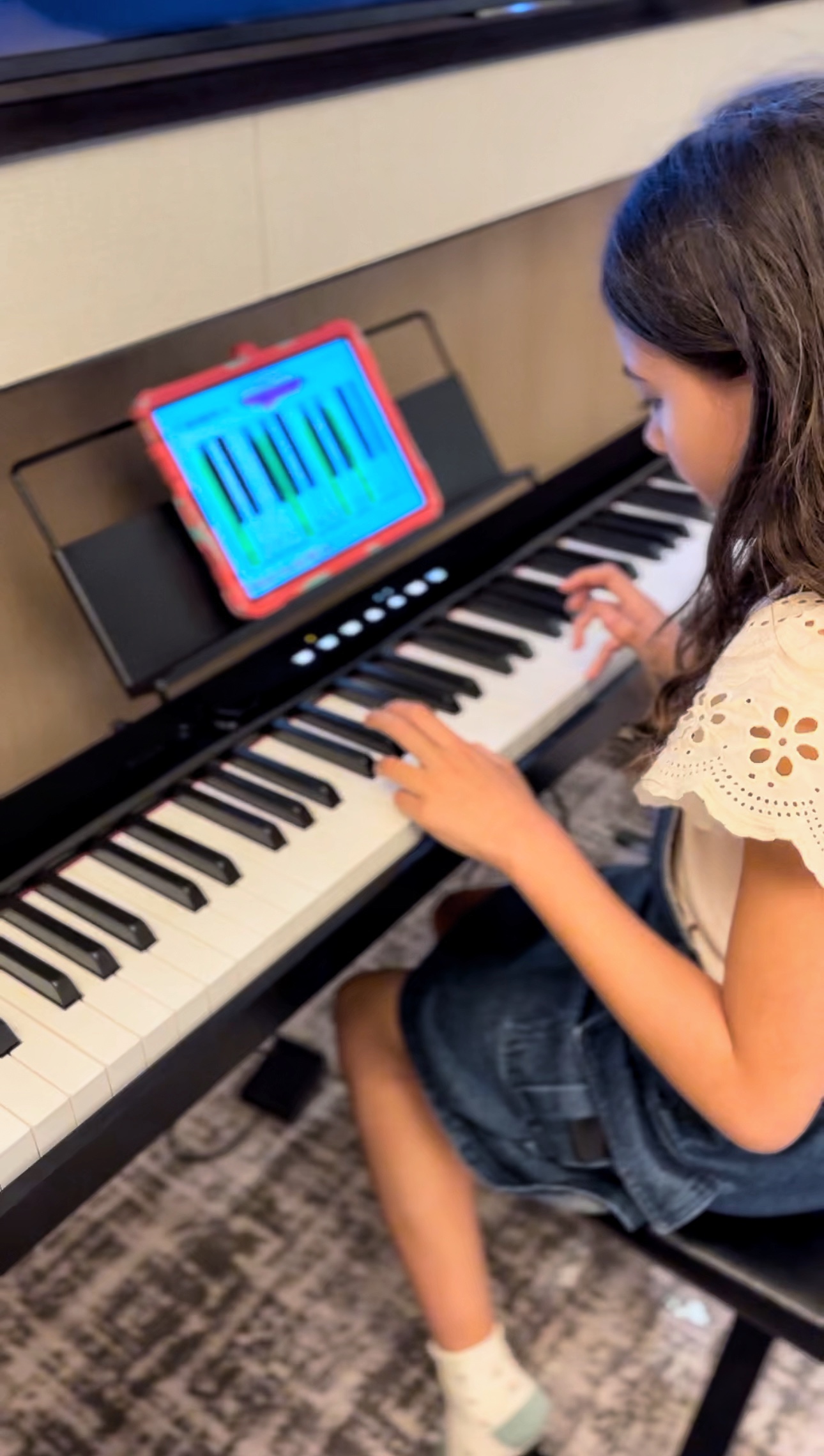 with Piano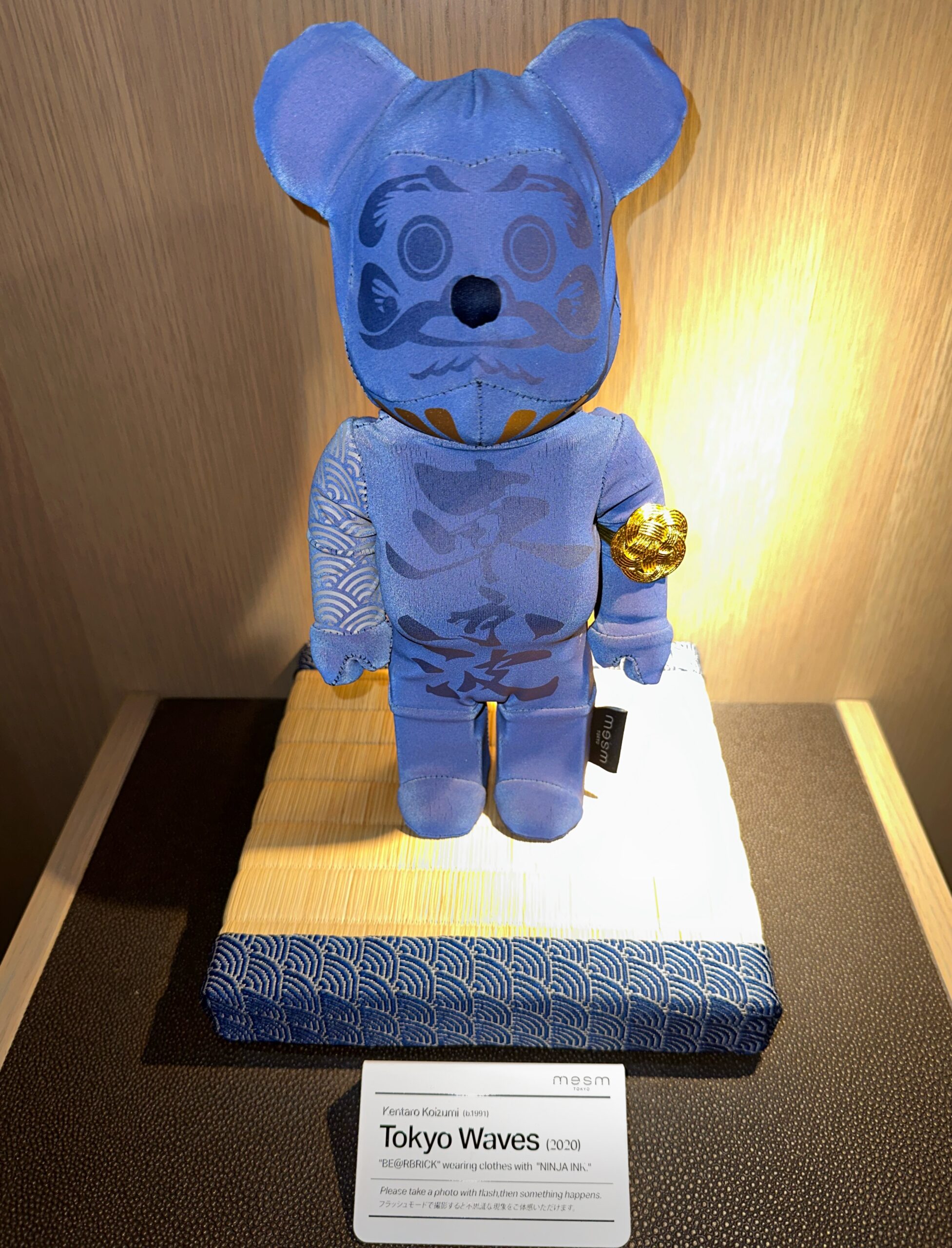 Be@rbrick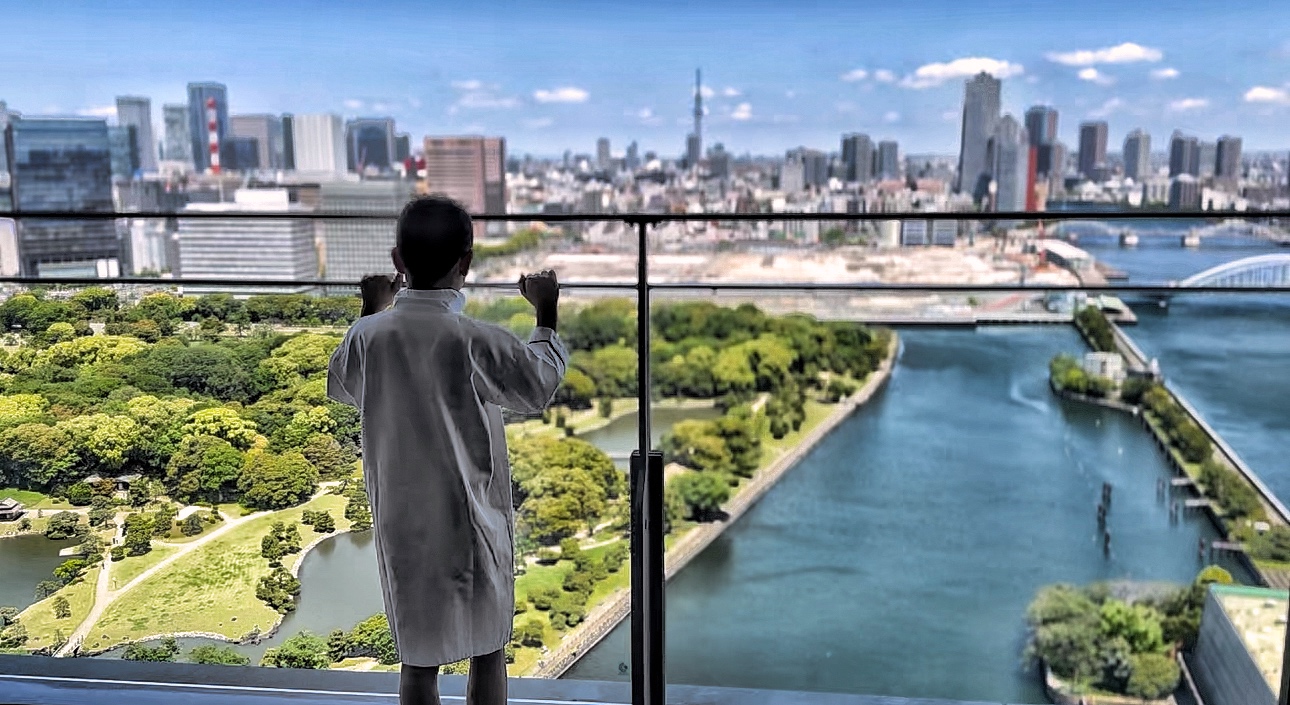 Views from our private balcony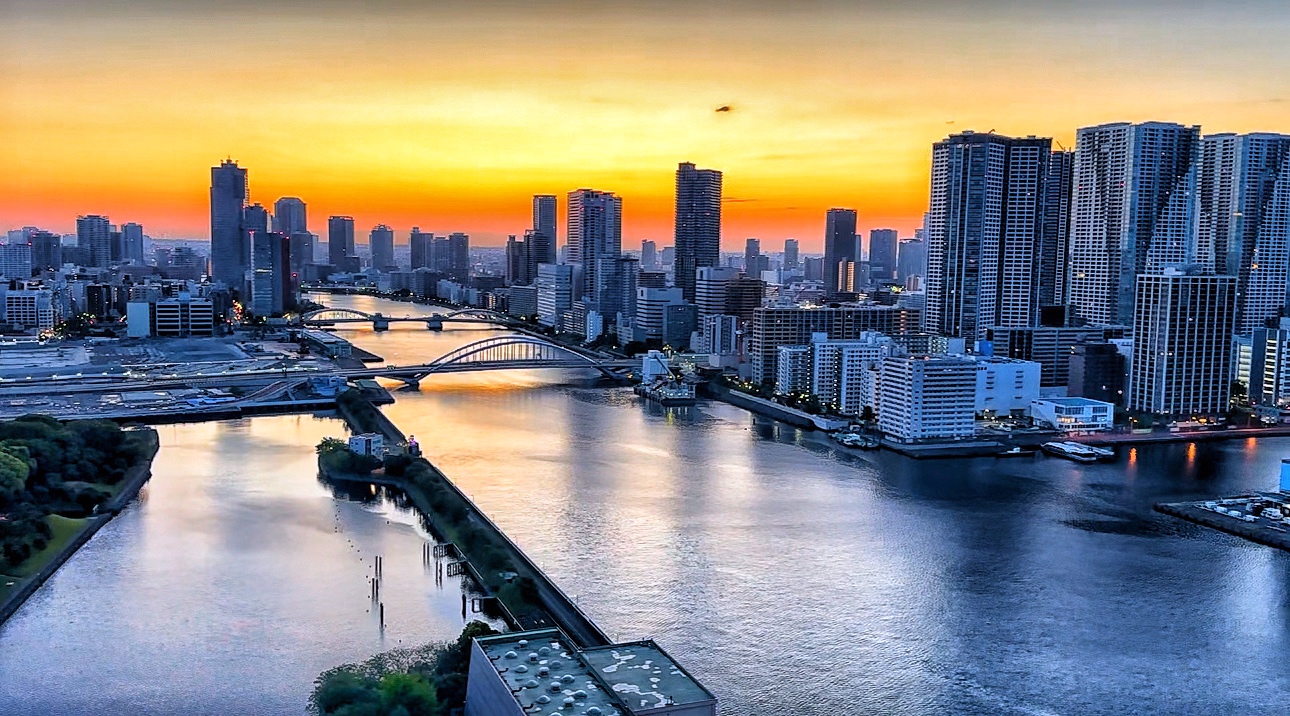 Sunrise views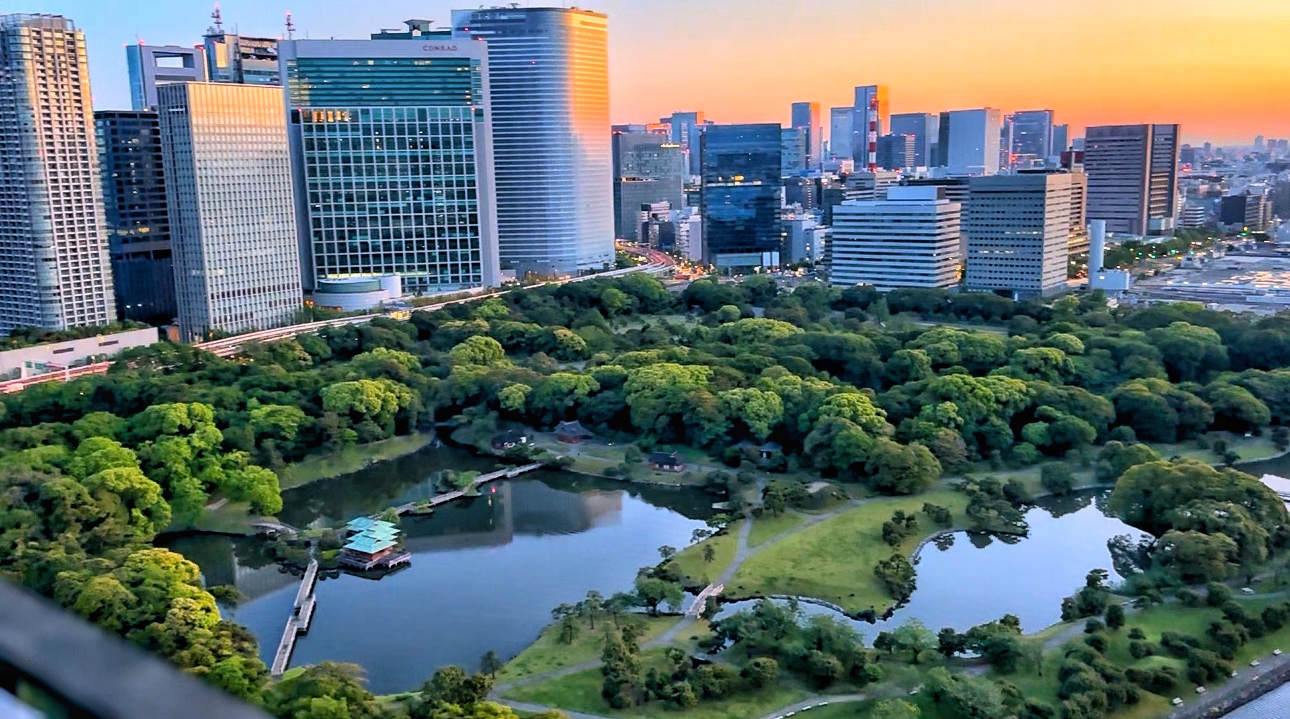 Daytime views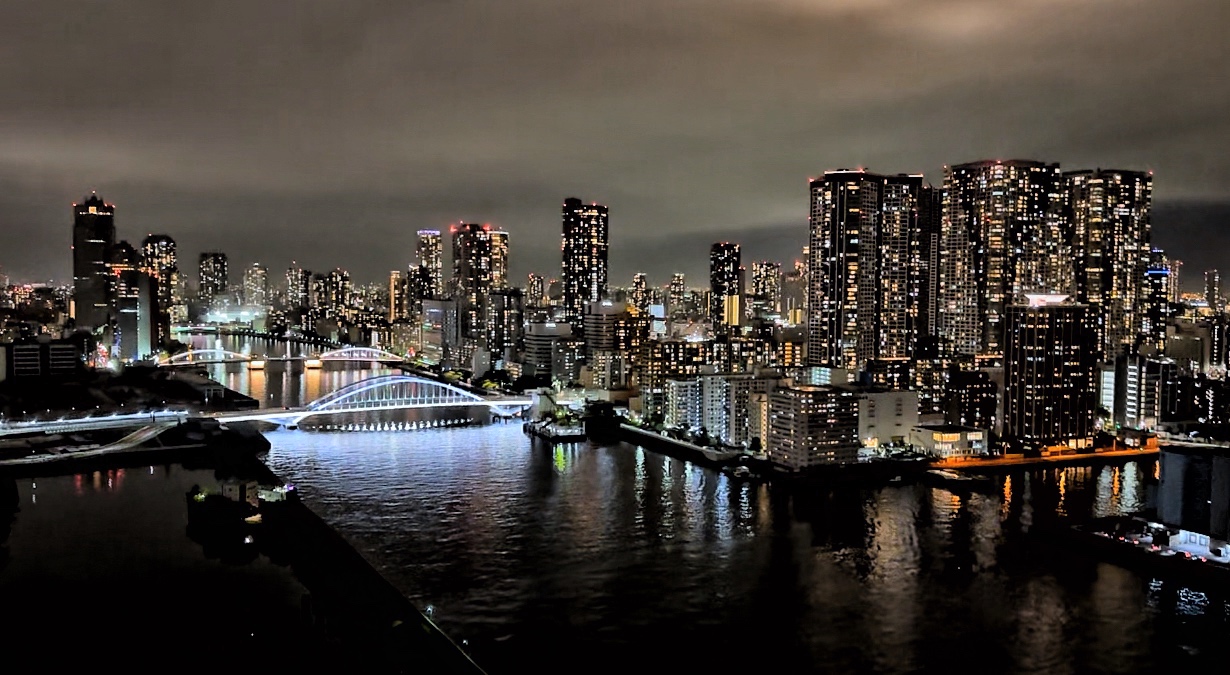 Evening views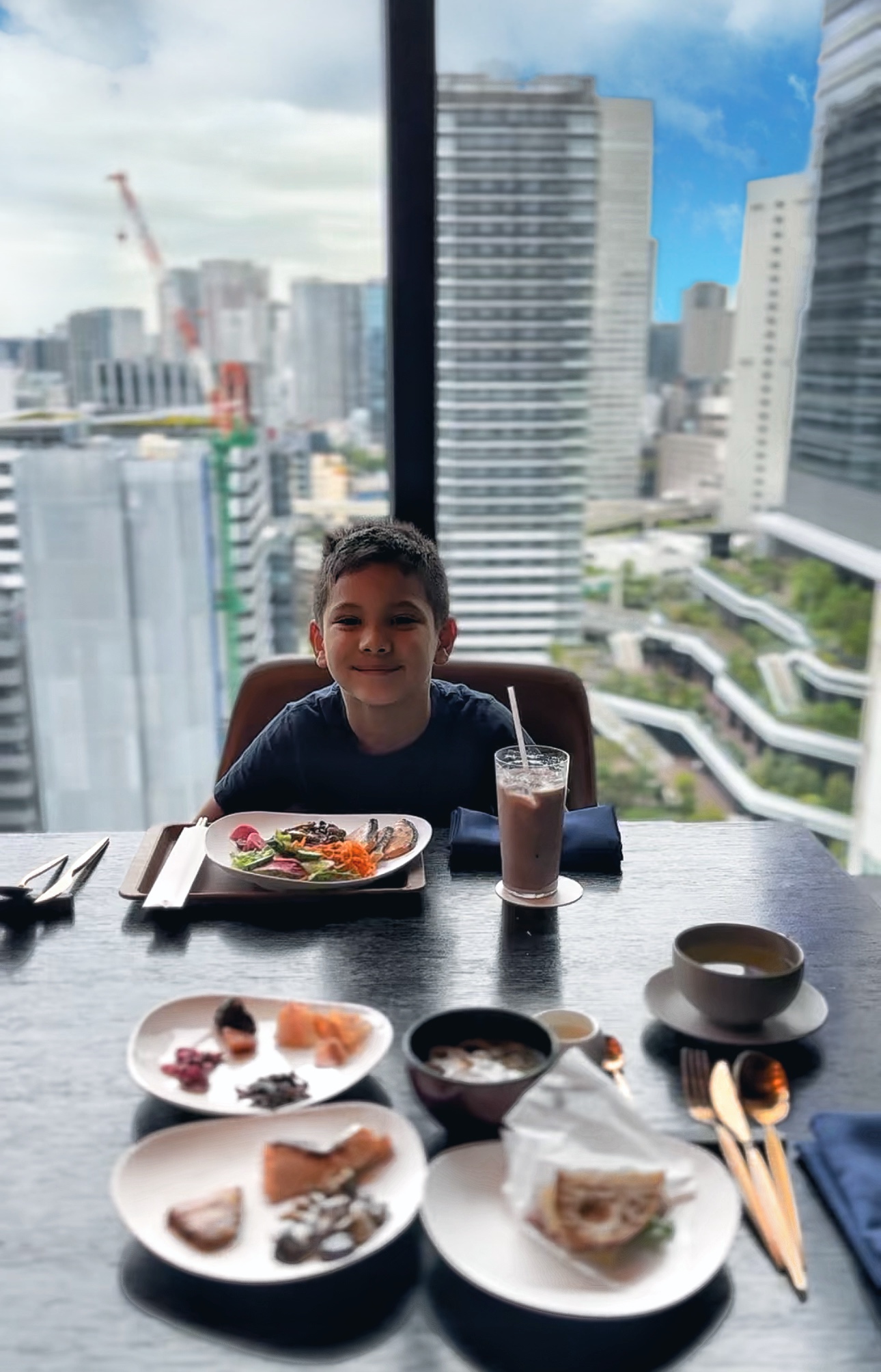 Breakfast in the private room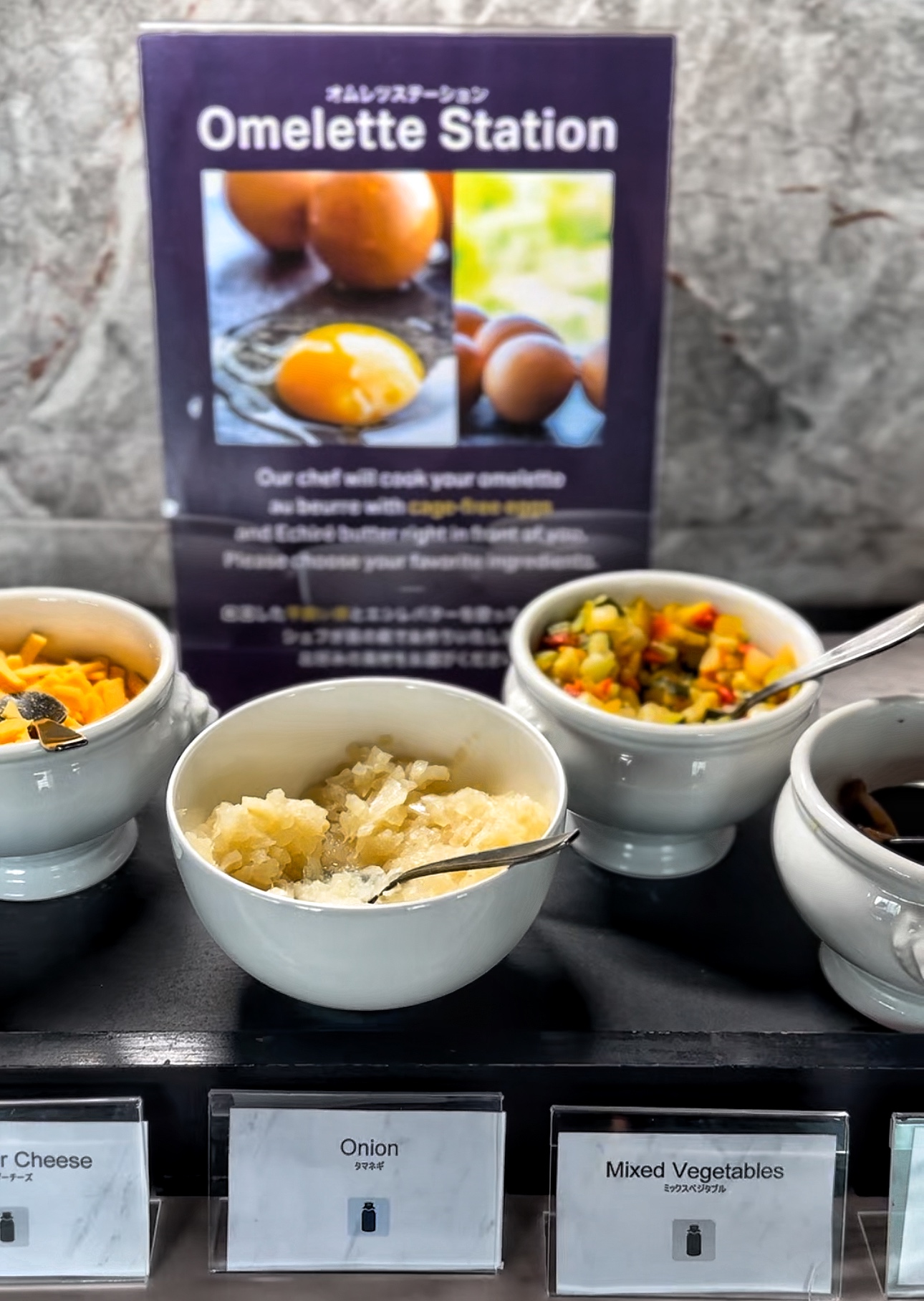 Omelette station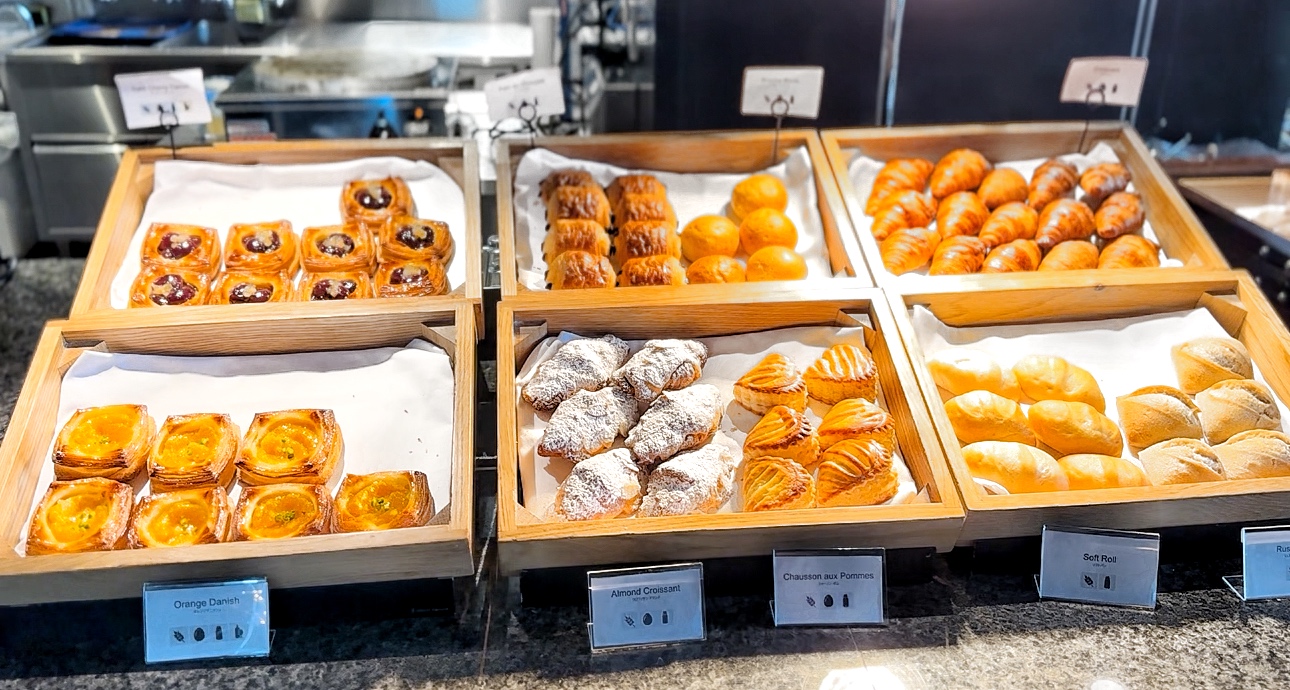 Pastry station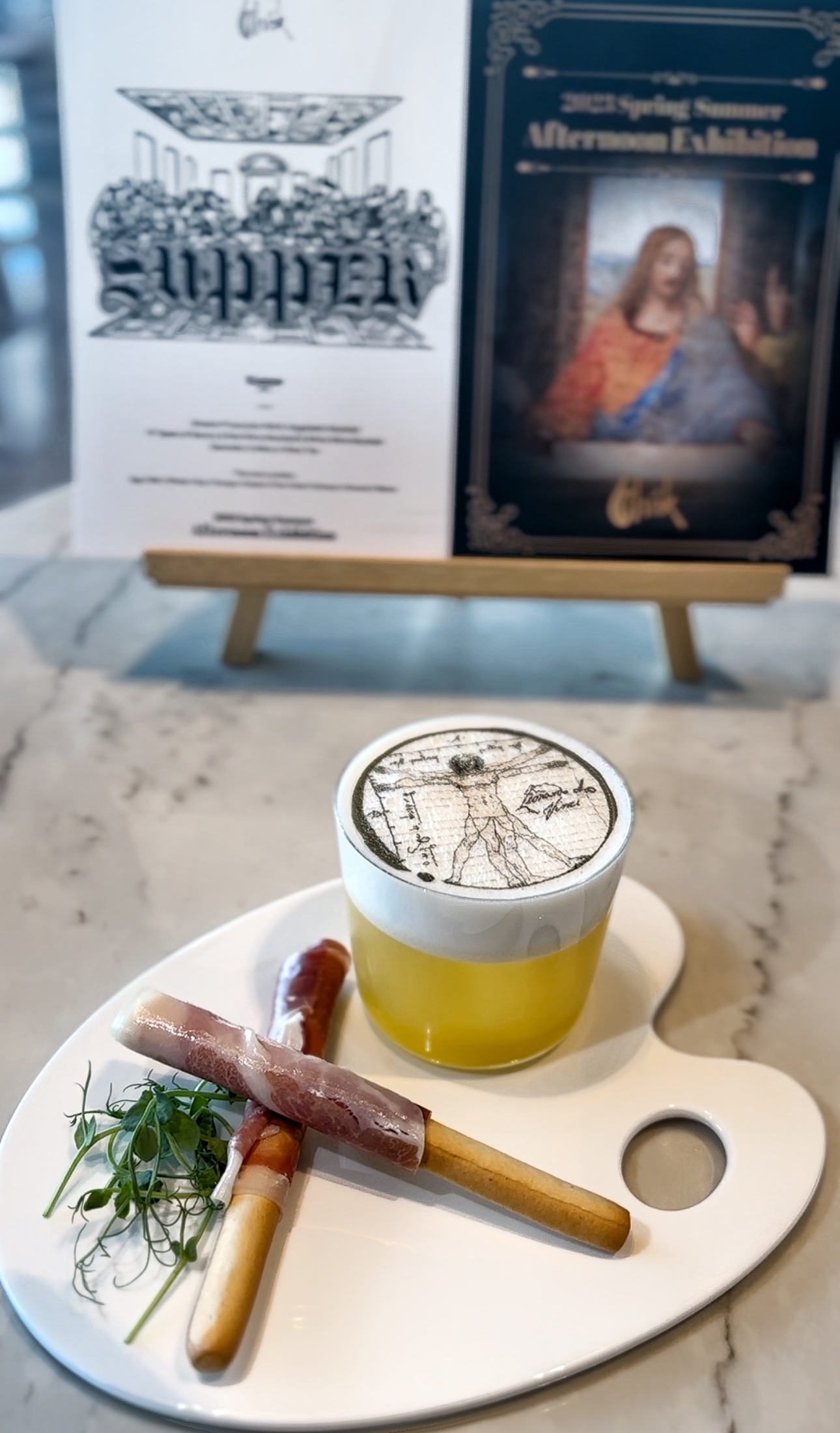 The Last Supper Afternoon Tea
Grissini Prosciutto Roll & Vegetable Mocktail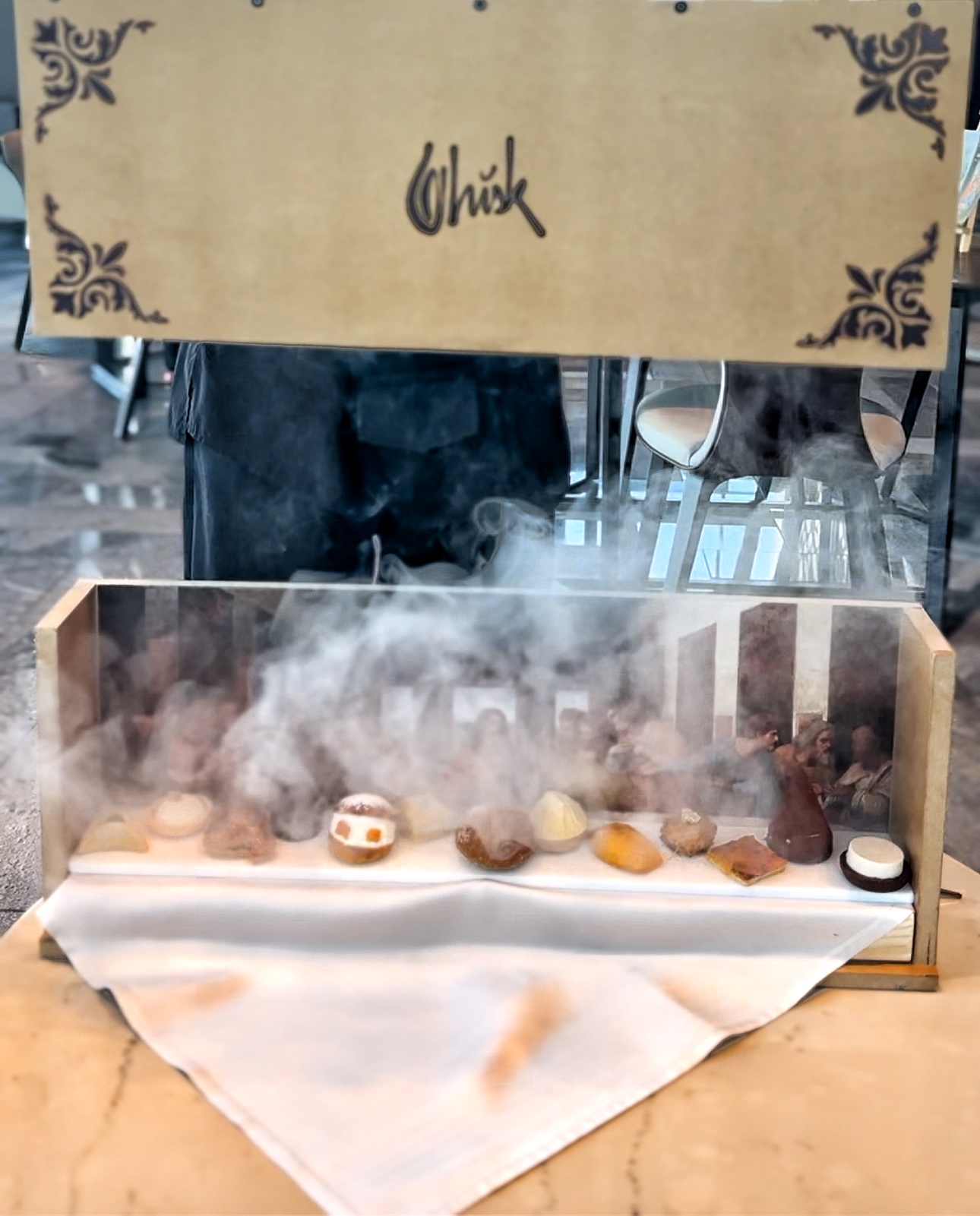 13 Types of Savoury Treats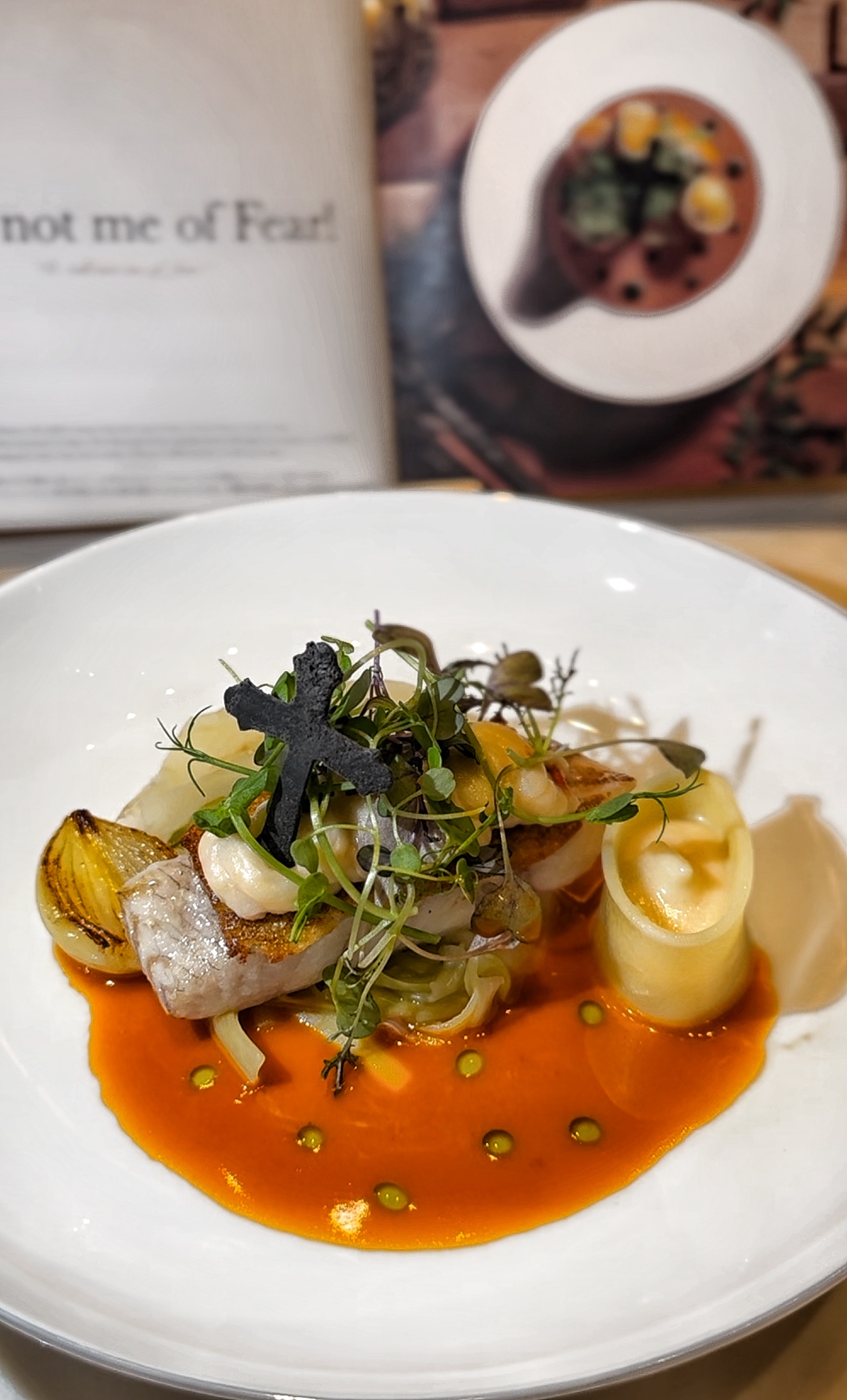 Romeo & Juliet Themed Dinner at Chef's Theatre
See our full feature on the dinner HERE
Zojo-ji Sange Datsumon Gate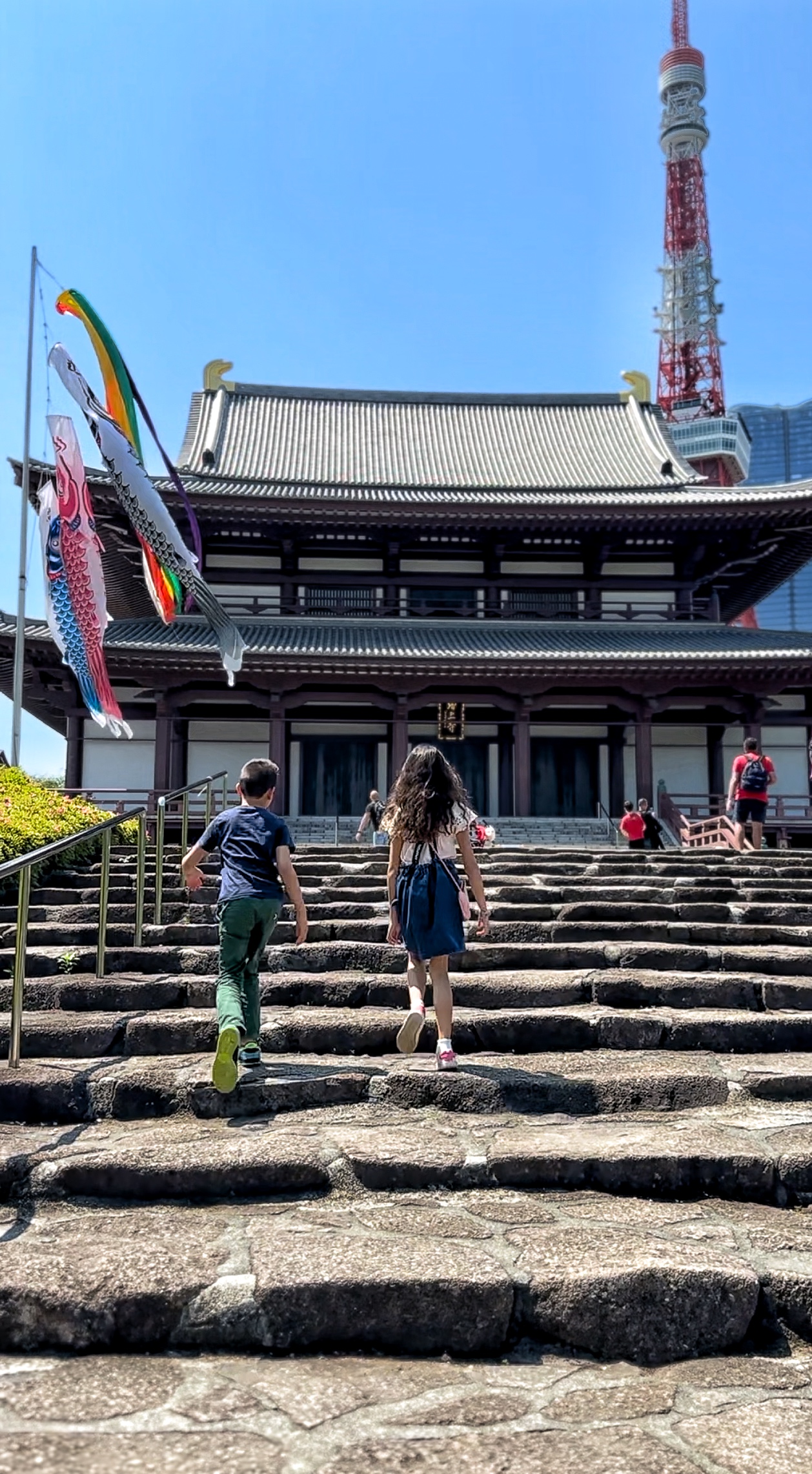 Zojo-ji
Mesm Tokyo, where art meets luxury, is one of the city's most stylish hotels. As soon as we entered the grand lobby we were swept away by the captivating city views, impeccable service, and abundance of art and charm. We loved the sophisticated setting complete with piano bar and inviting lounge spaces for guests to relax and enjoy the view.
Our sprawling guest room was perfect for a family of four with a two sumptuous queen beds, a modern and indulgent bathtub and a private balcony with views of the Tokyo Skytree. Each room has artistic touches from the storybook display where amenities are kept to a working piano keyboard with iPad instructions which teach you how to play. We loved having a drip coffee machine and matcha whisk kit and the stylish details ensured we had a five star stay.
Dining experiences are a must at mesm, from the varied and impressive breakfast to the unique and delectable afternoon tea inspired by Da Vinci's Last Supper. We highly recommend dinner at Chef's Theatre where we had one of the most unique menu's during our stay in Tokyo. The incredible array of dishes inspired by Romeo & Juliet is the ideal romantic night out. Mesm is ideally located to explore all Tokyo has to offer. The water bus on the hotel's front step takes you on a scenic ride to Asakusa and we were only within short walking distance to an array of local eats, historic parks and shrines, and the iconic Tokyo Tower. An amazing choice for families, couples, or business travellers looking for modern luxury and style alongside world class service and guestrooms.
www.marriott.com/en-us/hotels/tyoam-mesm-tokyo
1 Chome-10-30 Kaigan, Minato City, Tokyo 105-0022, Japan
+81 3-5777-1111