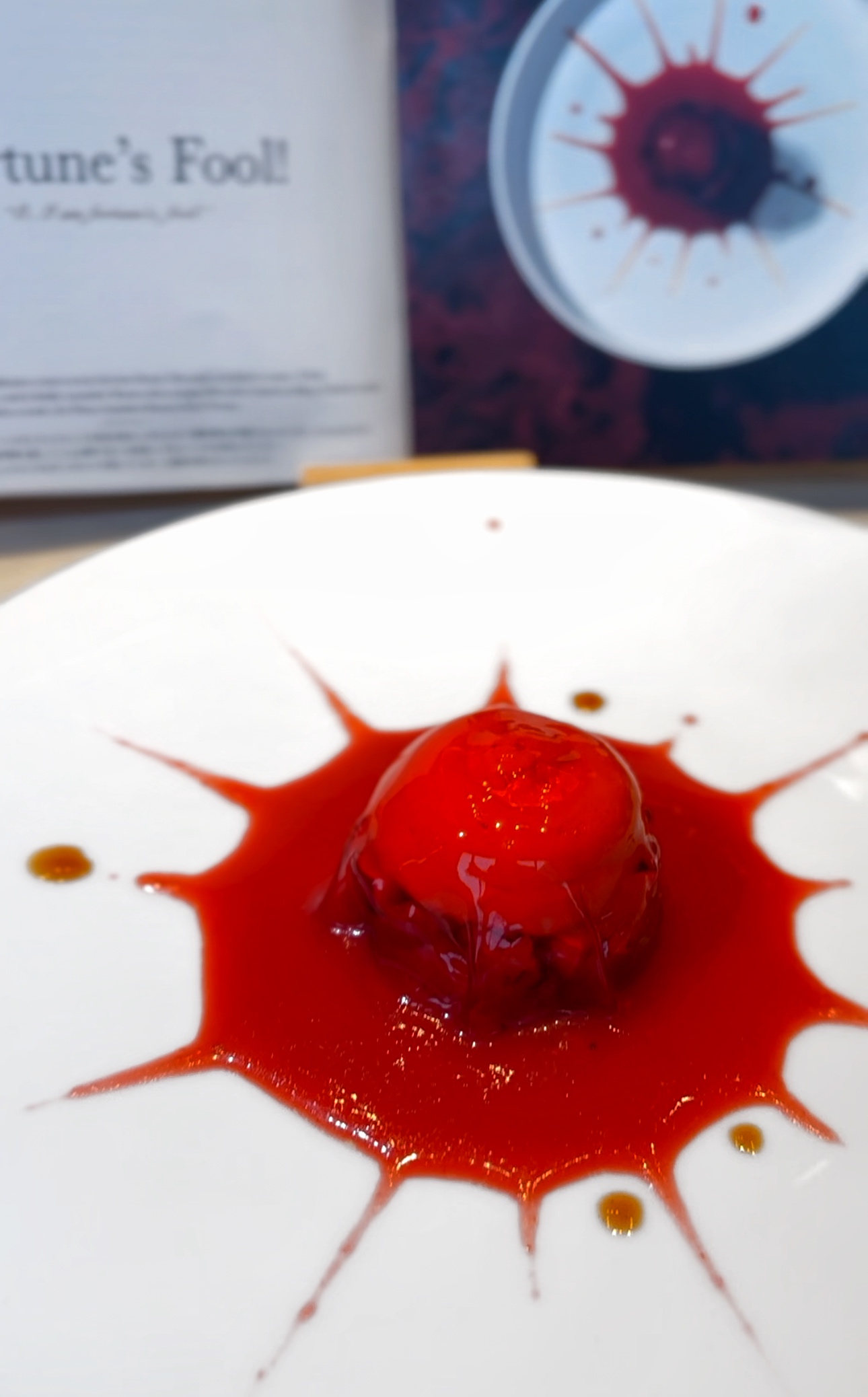 Fortune's Fool
Salmon / Red Bell Pepper / Hijiki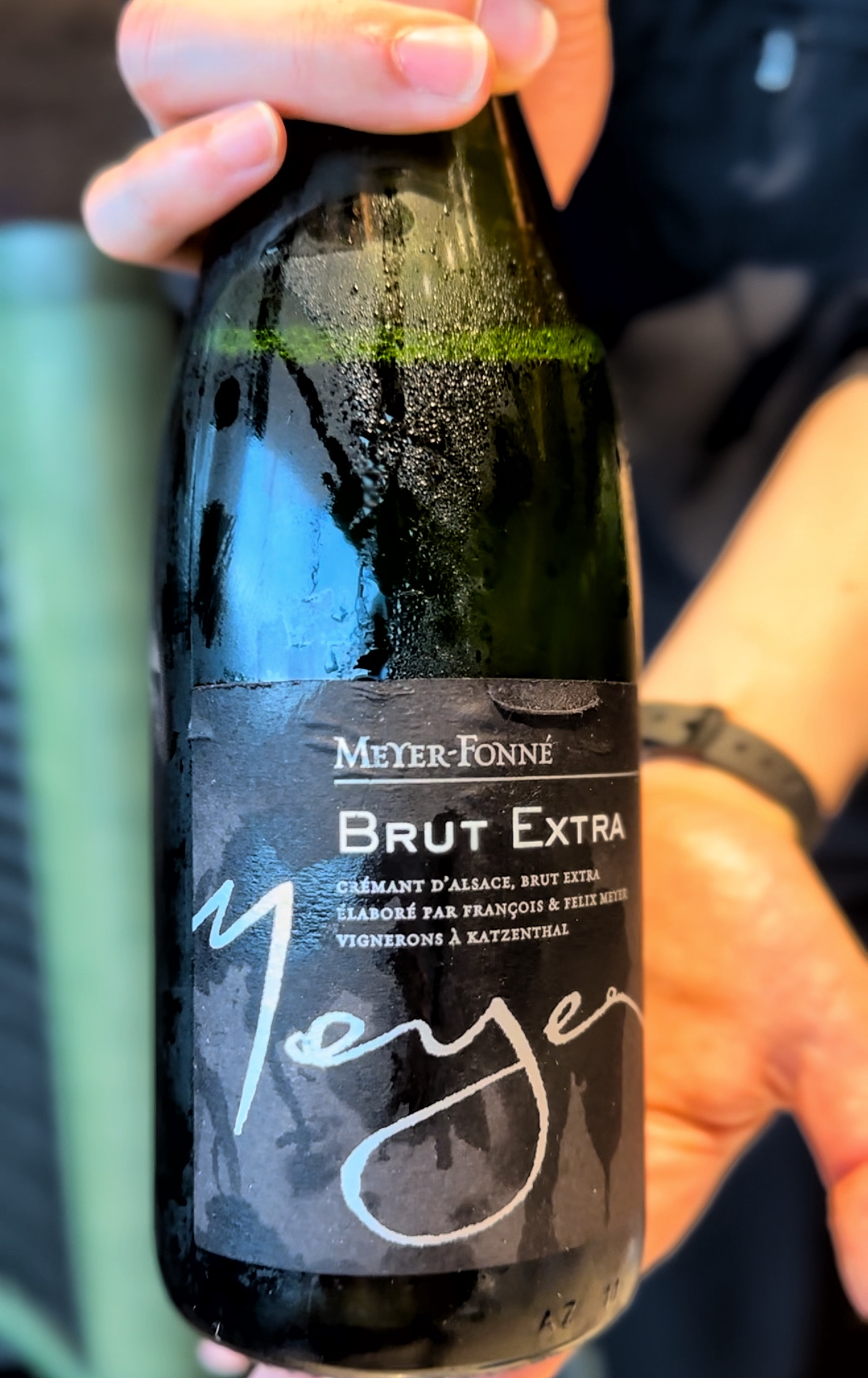 Meyer-Fonne
Brut Extra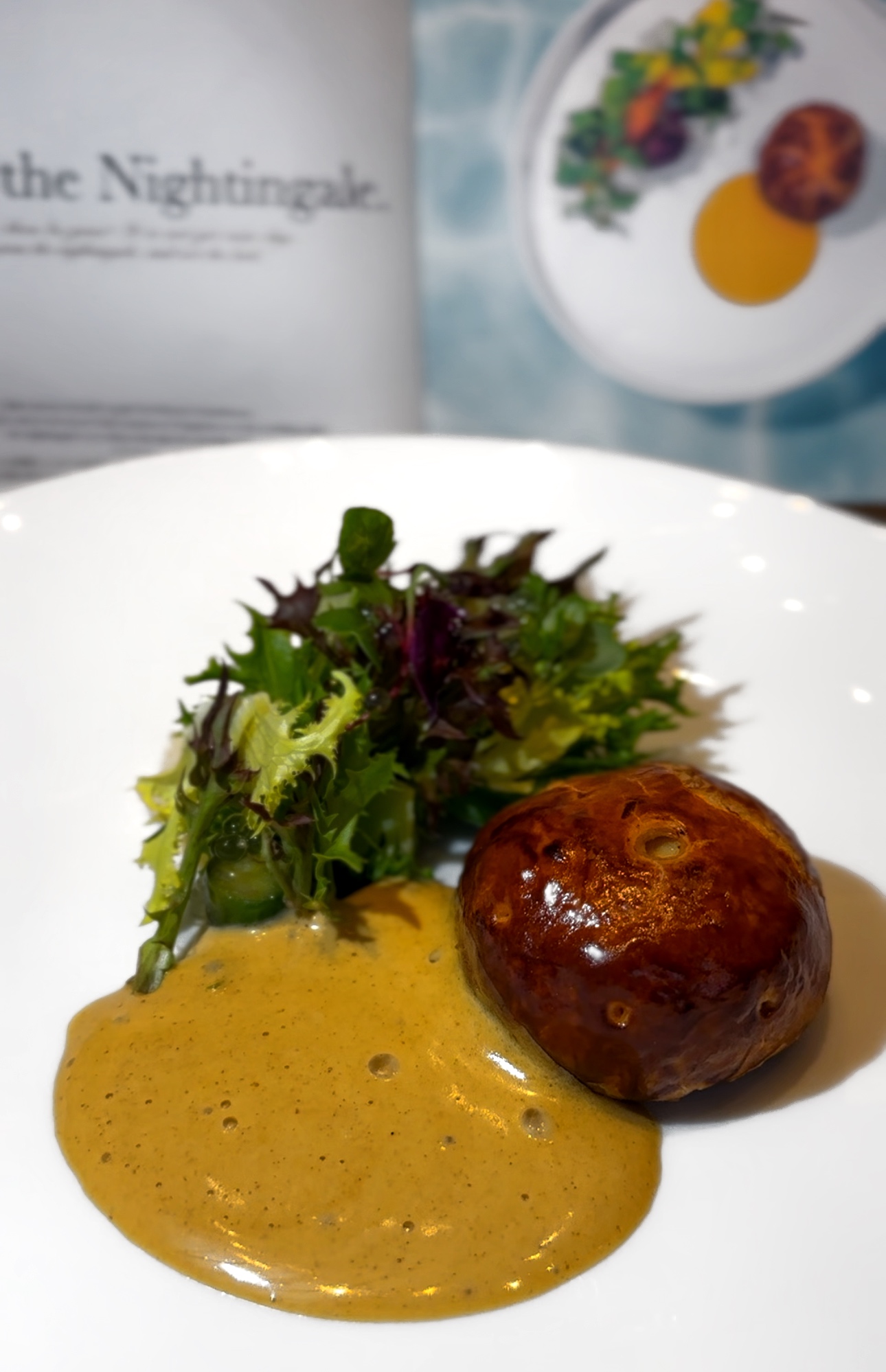 It was the Nightingale
Tiger Prawn / Citrus / Seasonal Vegetables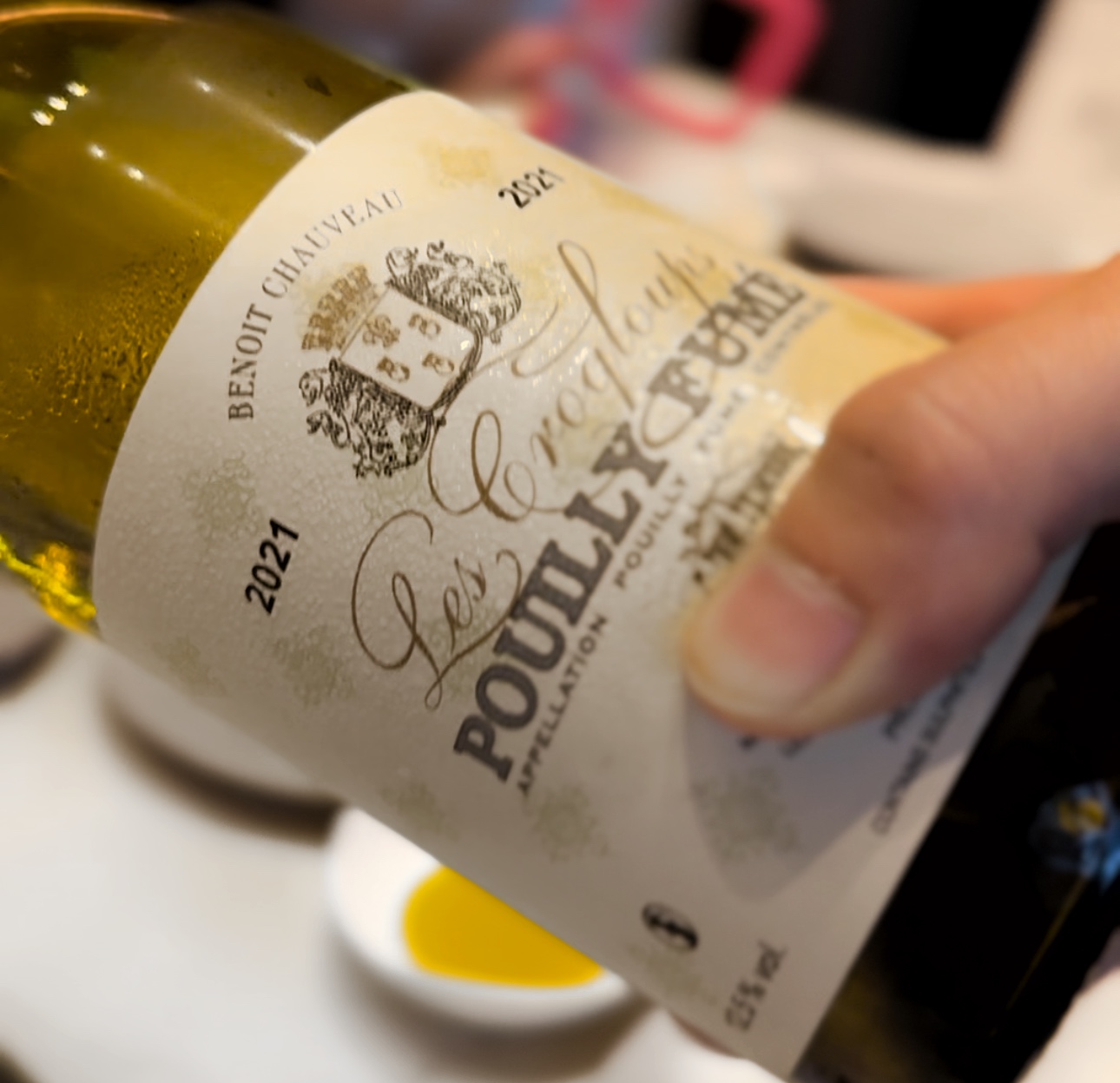 Benoit Chauveau
Pouilly Fume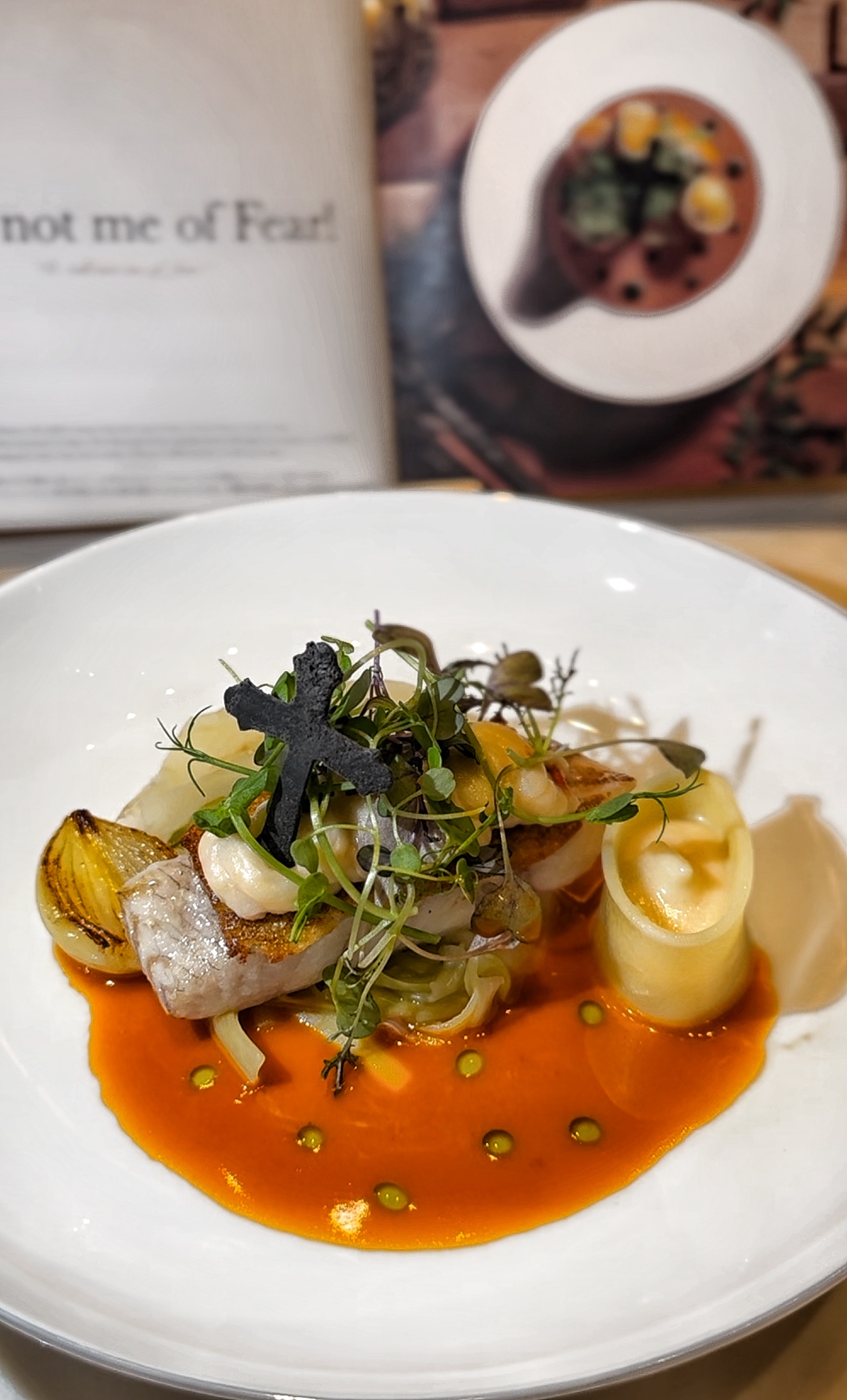 Tell not me of Fear!
Fish of the Day / Crustacean / Celery
Fiore di Campo
Lis Negris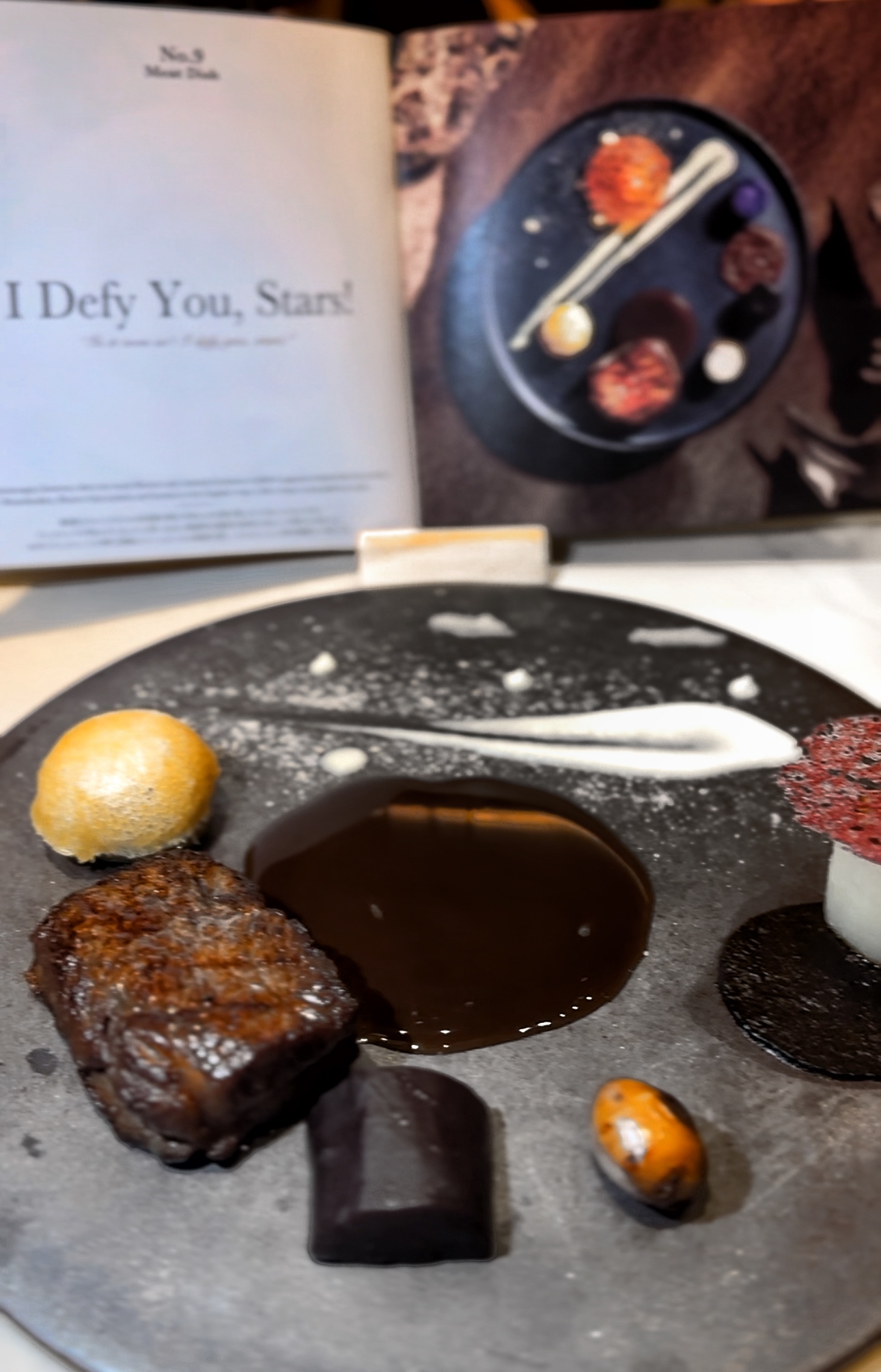 I Defy You. Stars!
Beef / Root Vegetables / Black Garlic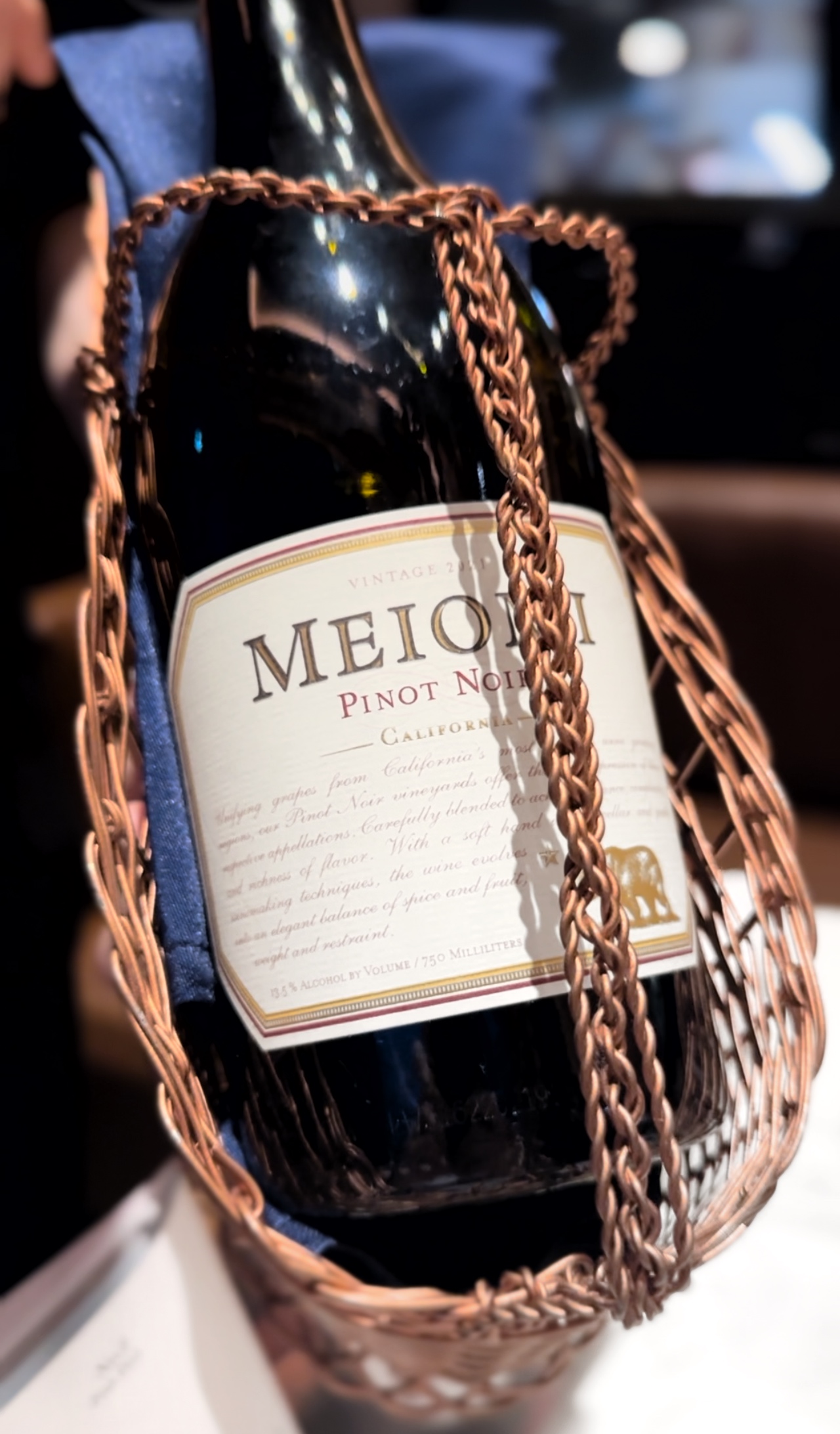 Meiomi
Pinot Noir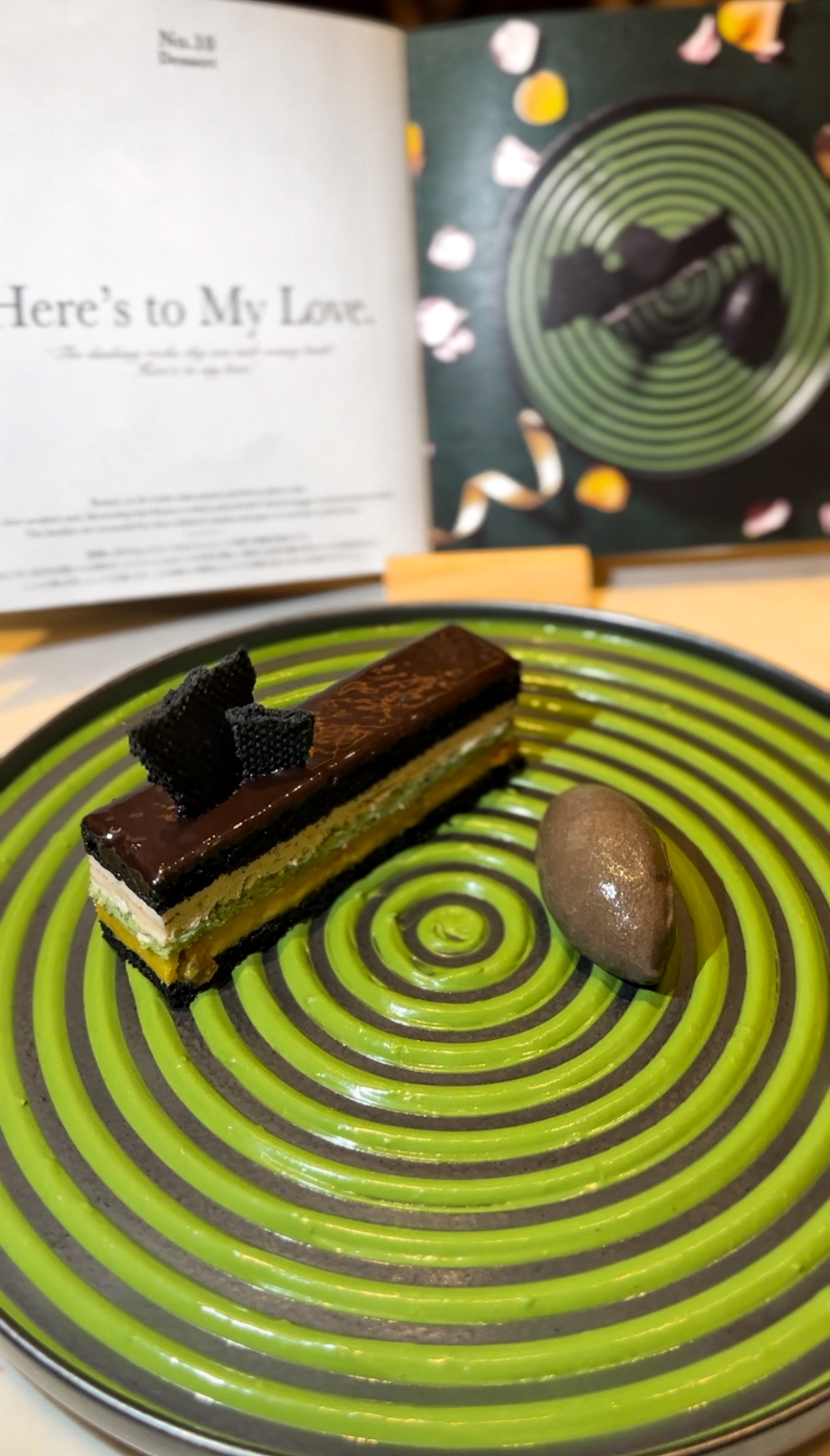 Here's to My Love.
Orange / Cinnamon / Petit Four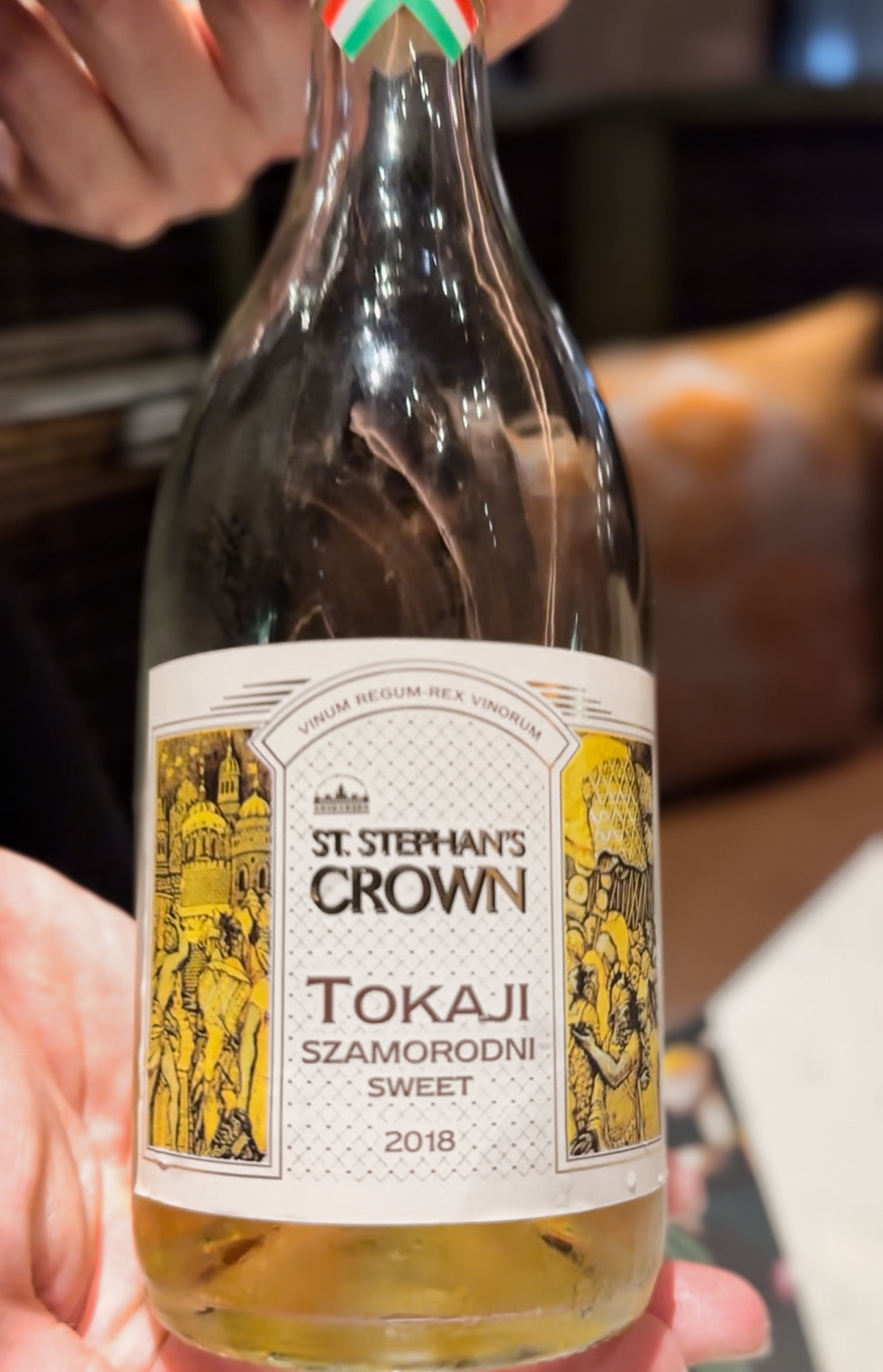 St. Stephan's Crown
Tokaji Szamorodni Sweet
Experience an unforgettable romantic dinner at Chef's Theatre and indulge in a creative and enthralling Romeo & Juliet inspired tasting menu. The sophisticated open dining establishment boasts cozy booths, intimate tables, and spectacular floor to ceiling windows showcasing Tokyo's glittering views. The inspired menu is beautifully presented and expertly paired with a tantalising wine pairing.
We loved starting with a crisp glass of sparkling wine before delighting in the delicate Salmon with Red Bell Pepper Sauce. We loved the fragrant and dramatic Fish with Crustacean Sauce and couldn't get enough of the rich and tender Beef with Black Garlic. Romeo & Juliet's soundtrack played throughout our meal and each dish artistically resembled a scene from the tragic love story. A must for foodies and discerning diners visiting Tokyo or those who want to impress on date night.
www.marriott.com/en-us/hotels/tyoam-mesm-tokyo
1 Chome-10-30 Kaigan, Minato City, Tokyo 105-0022, Japan
+81 3-5777-1111