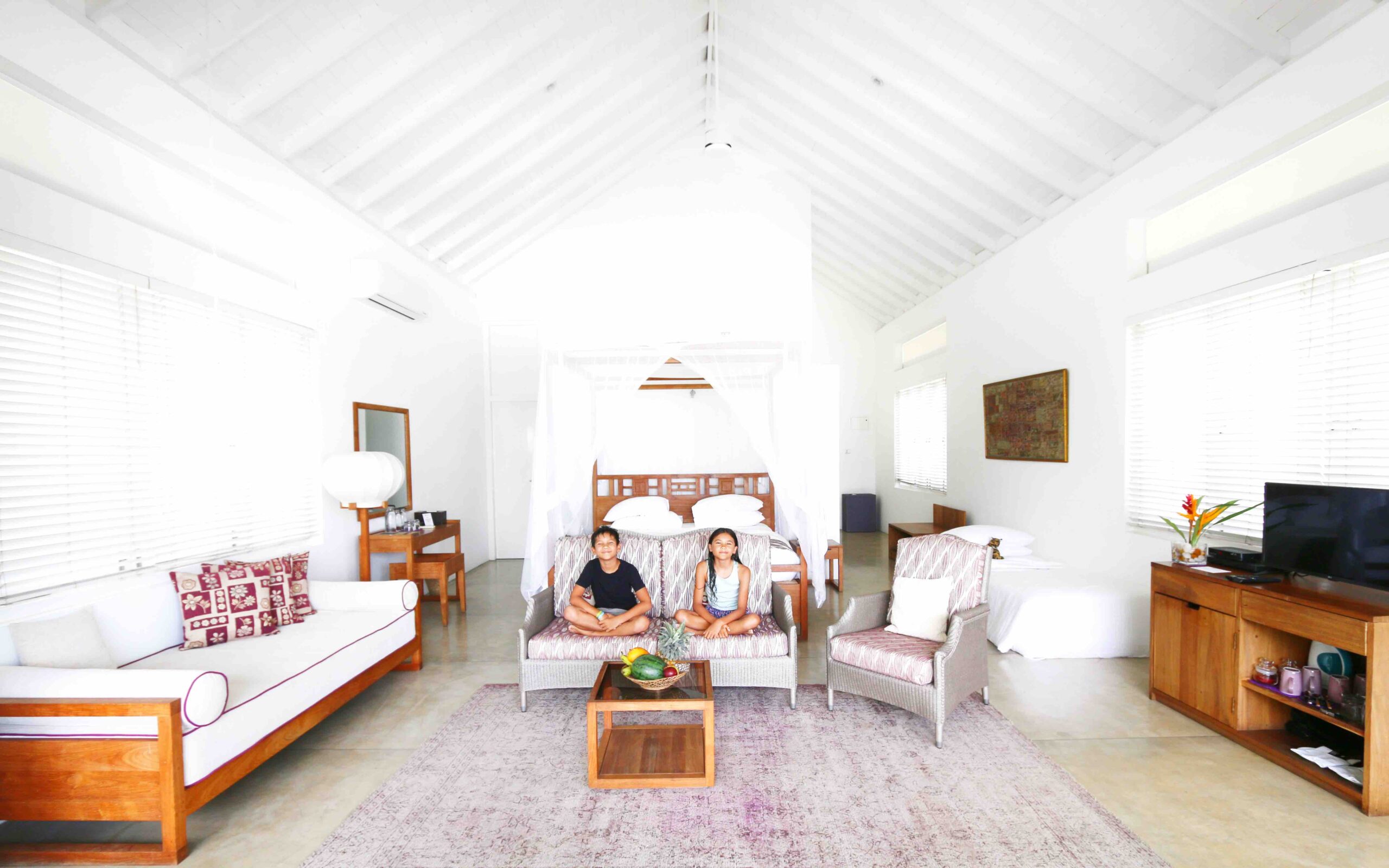 Ocean Signature Suite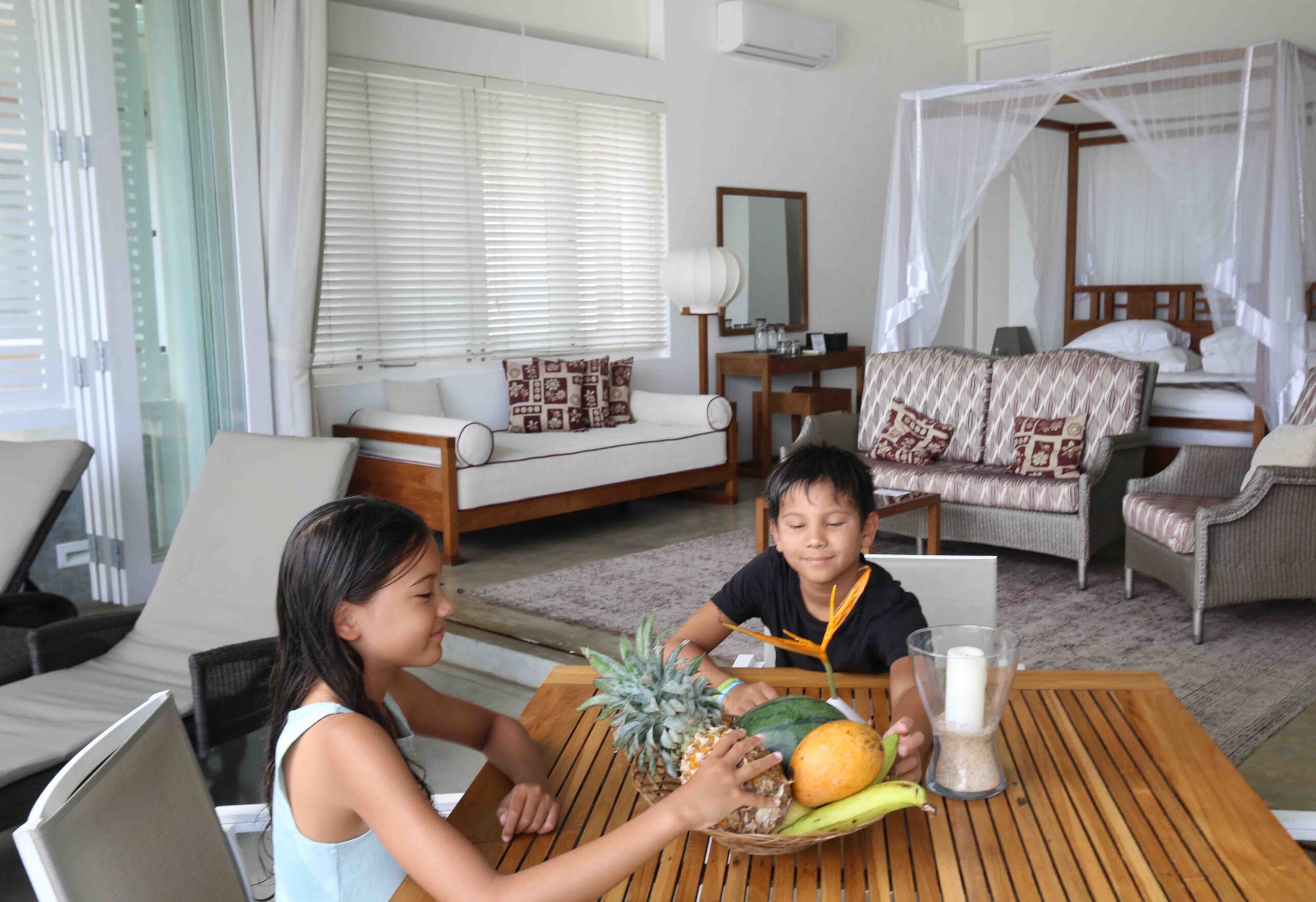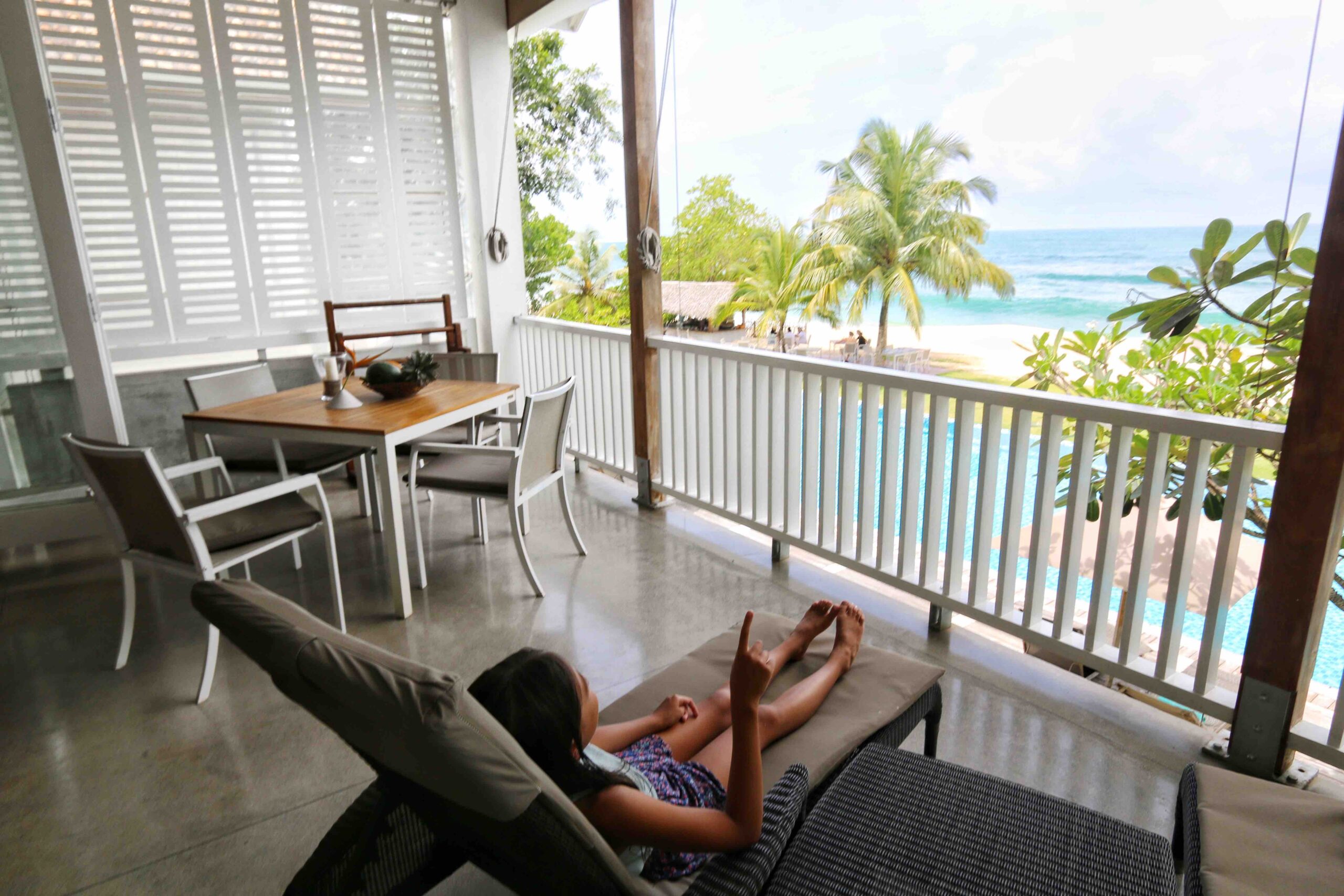 Private Outdoor Terrace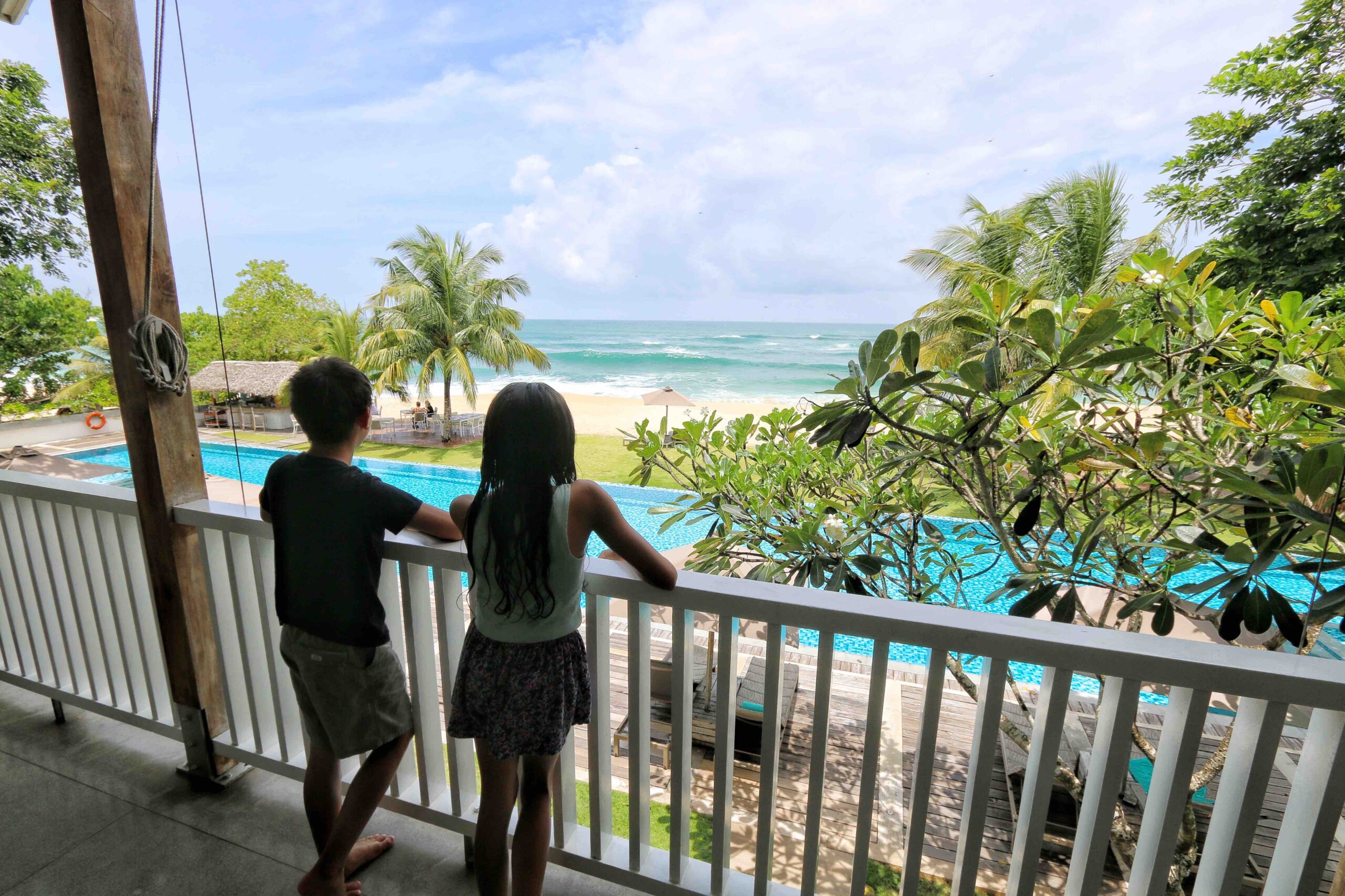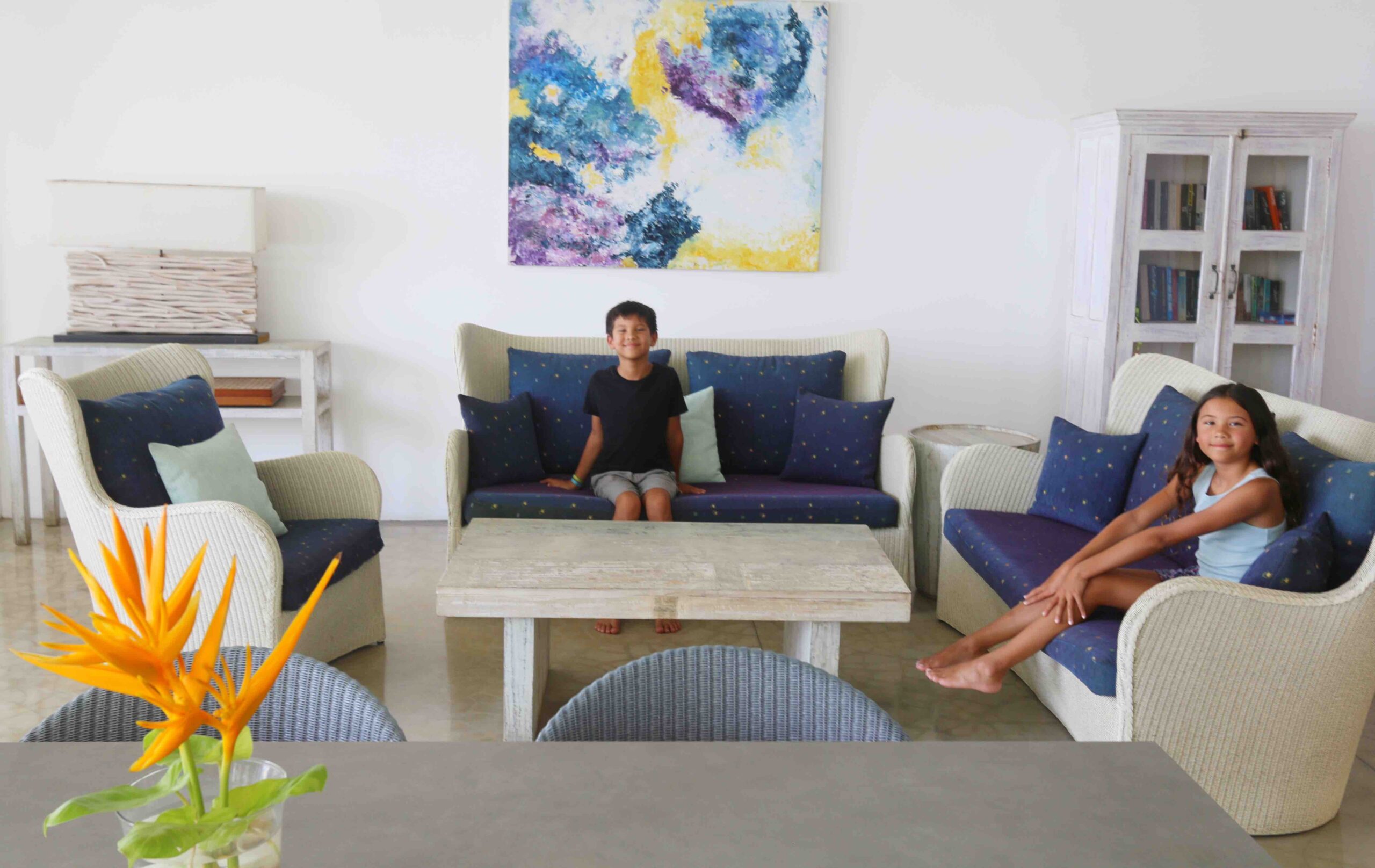 Downstairs Communal Area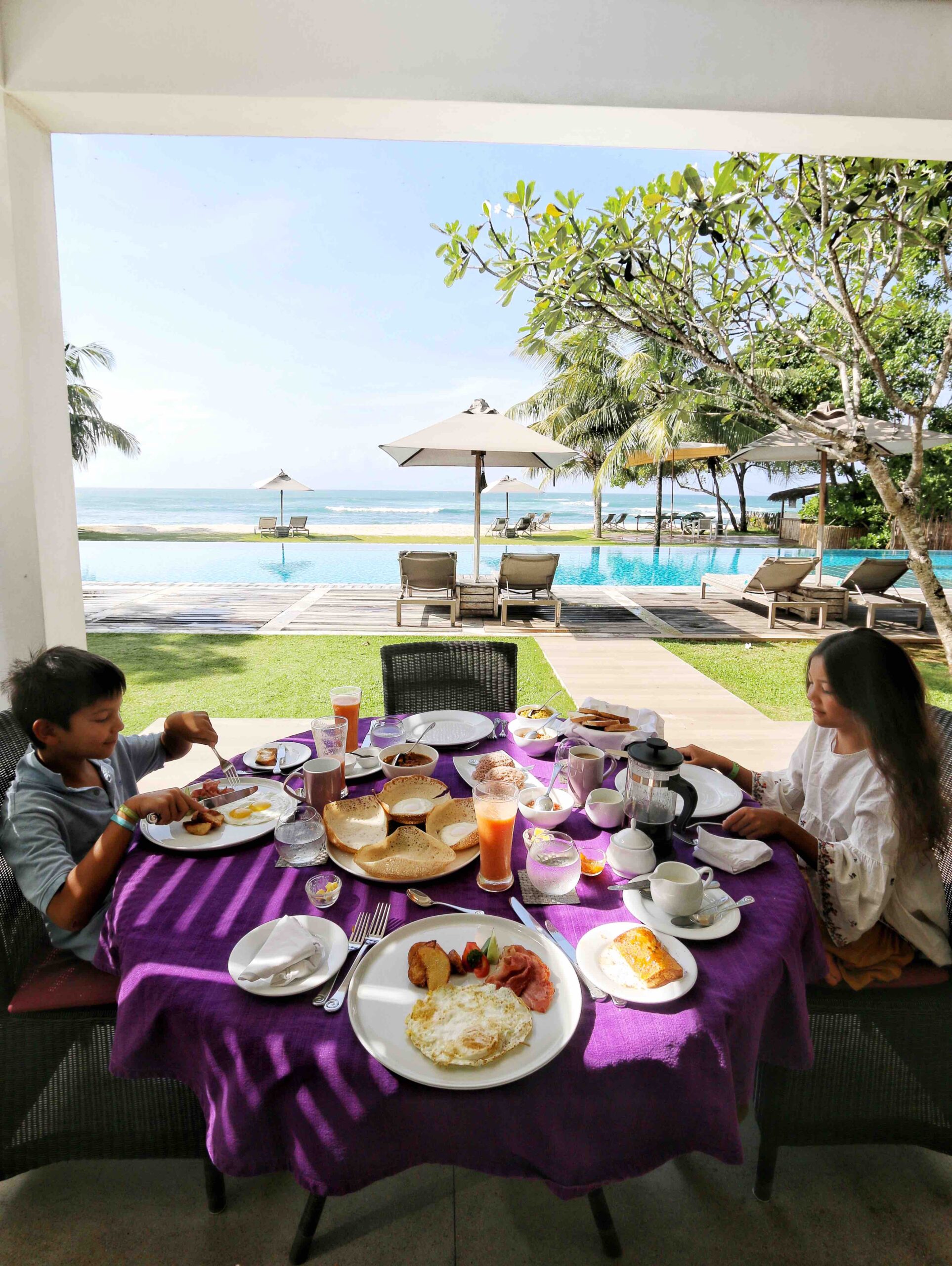 Breakfast in the Downstairs Communal Area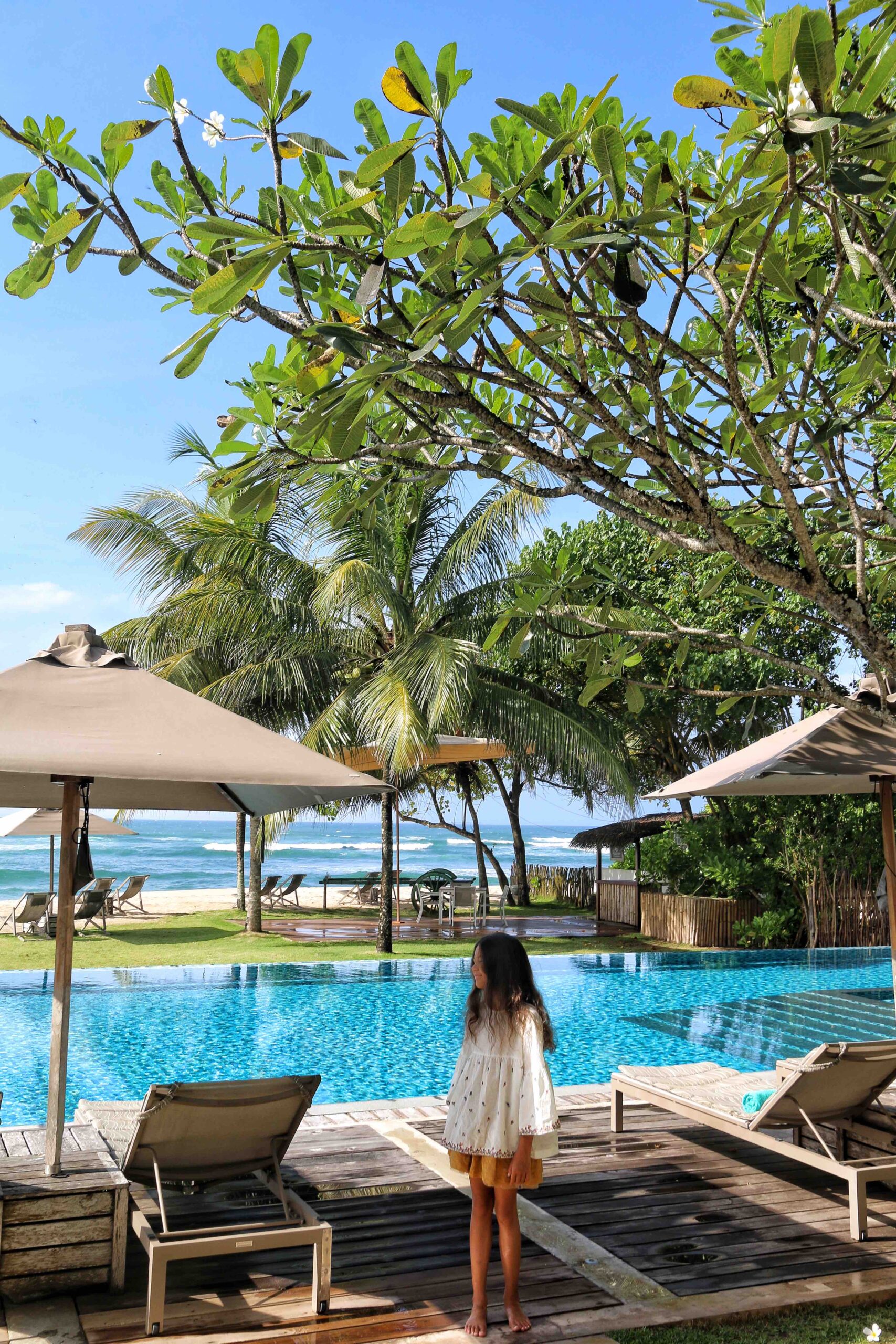 Pool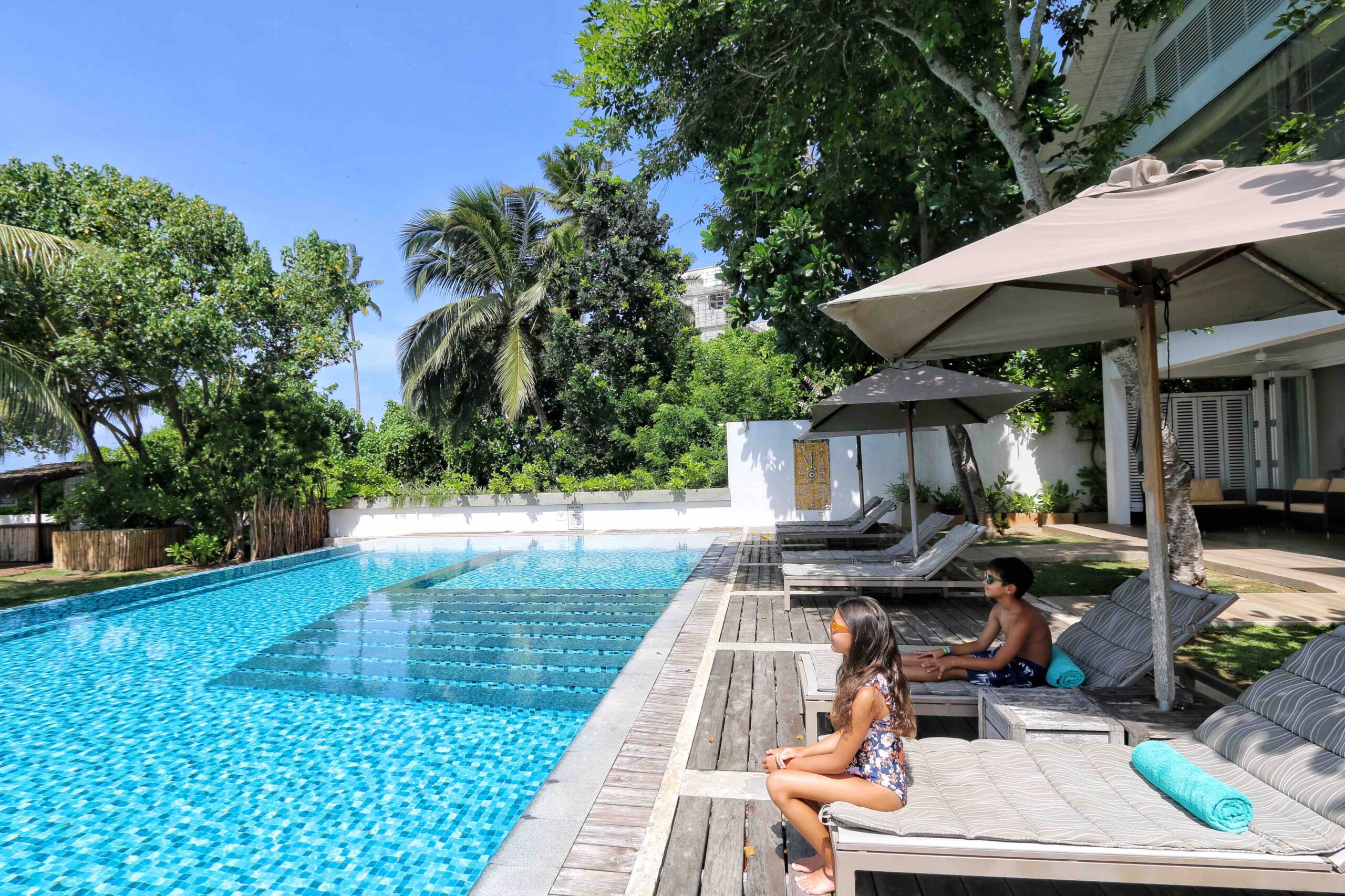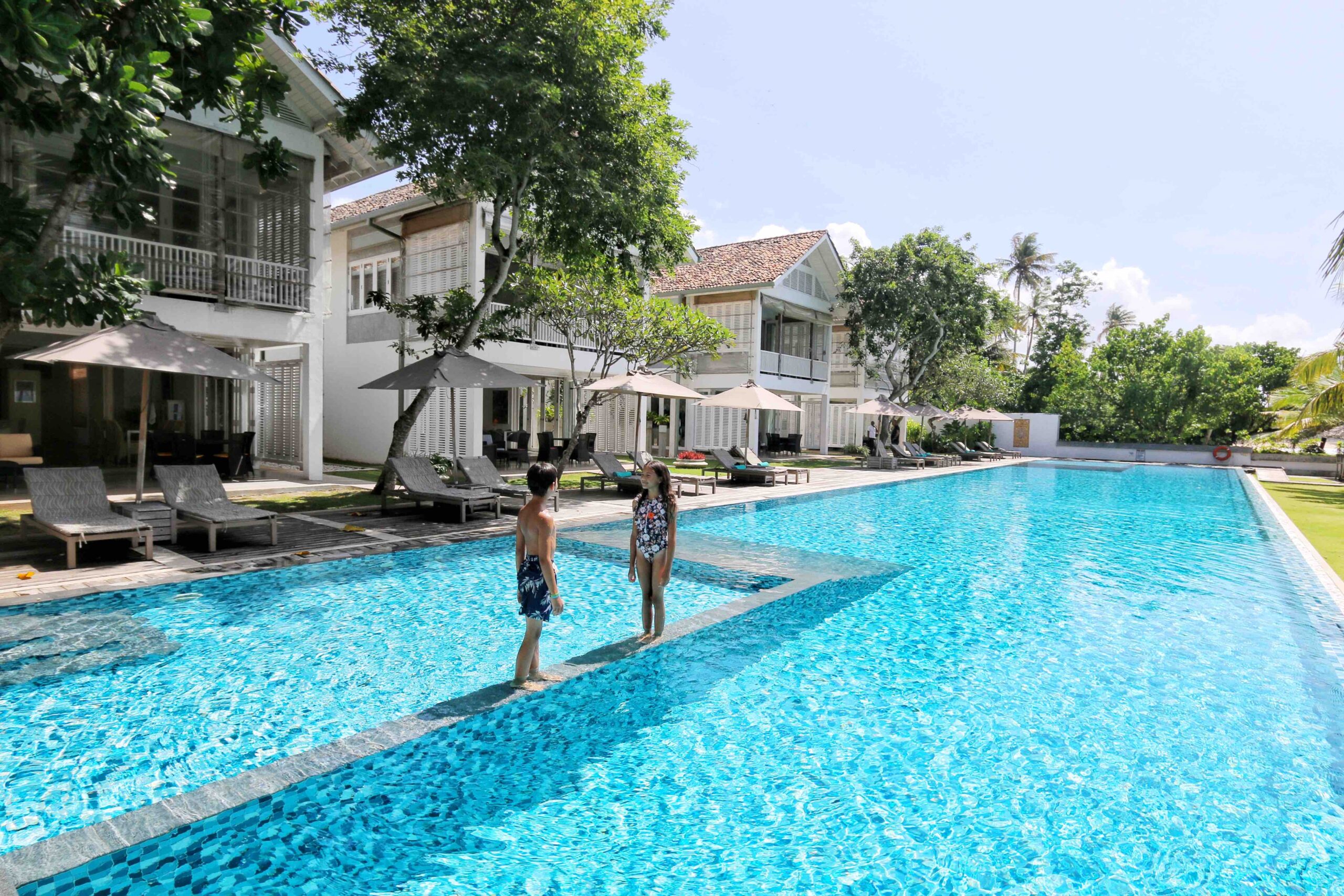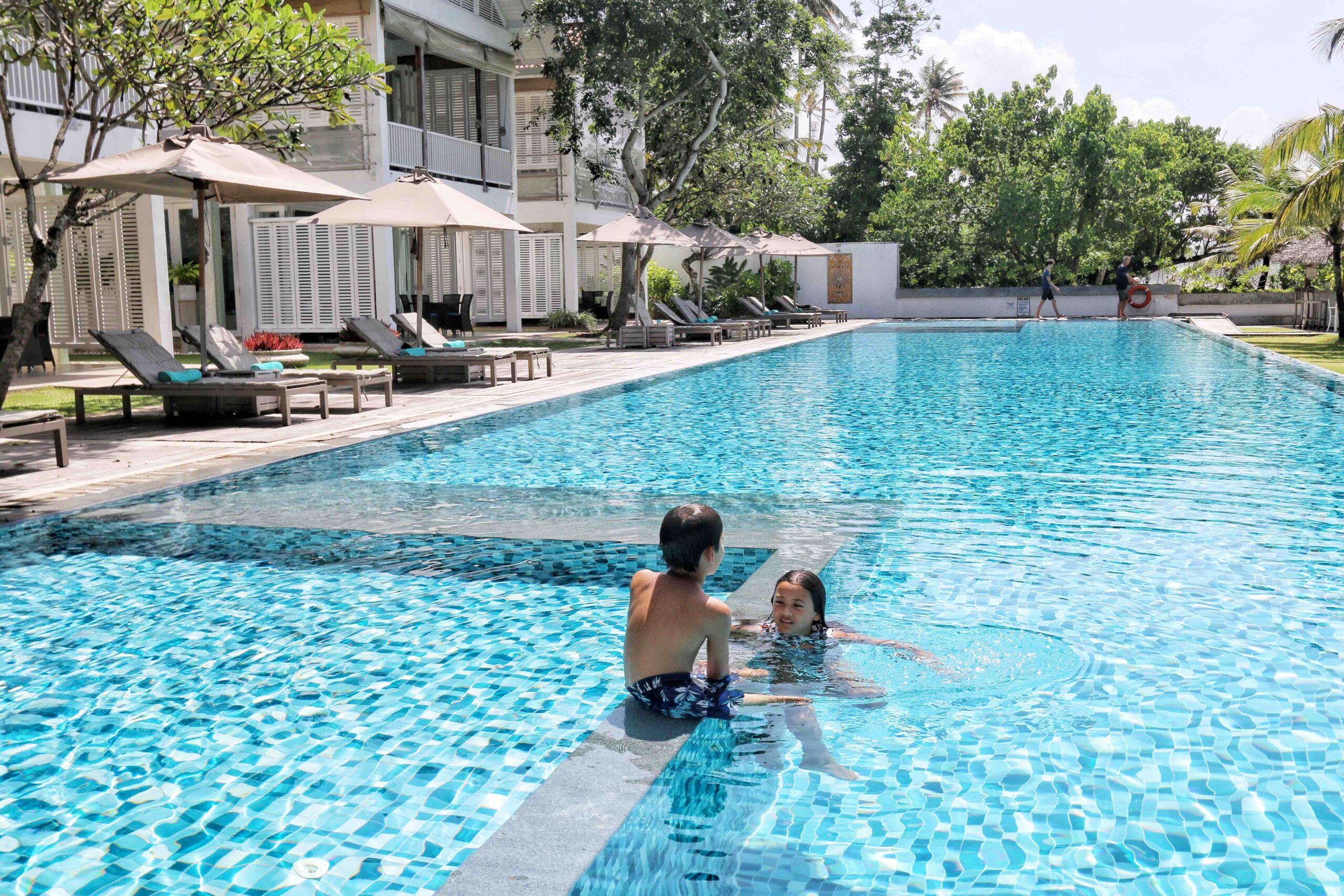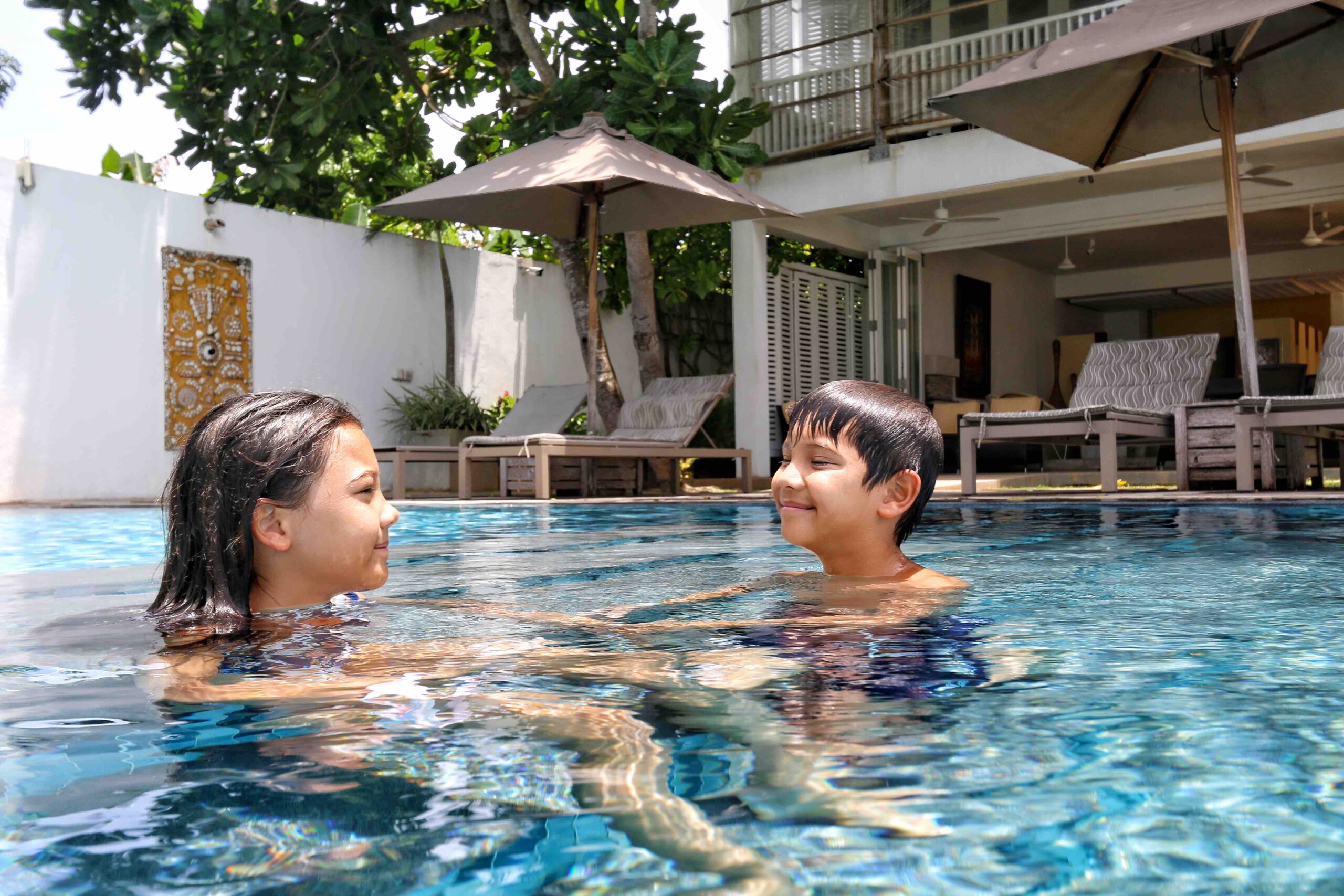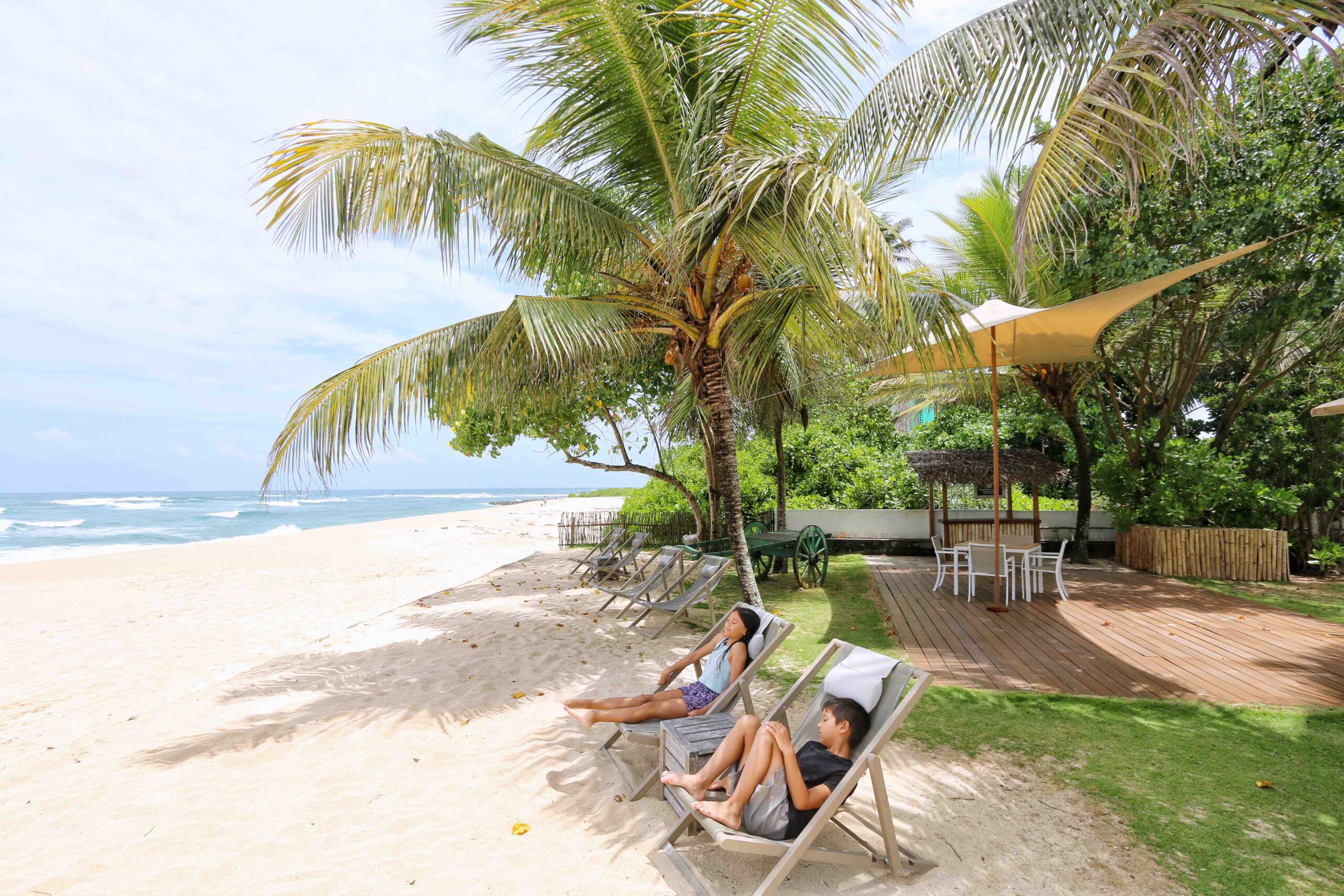 Beach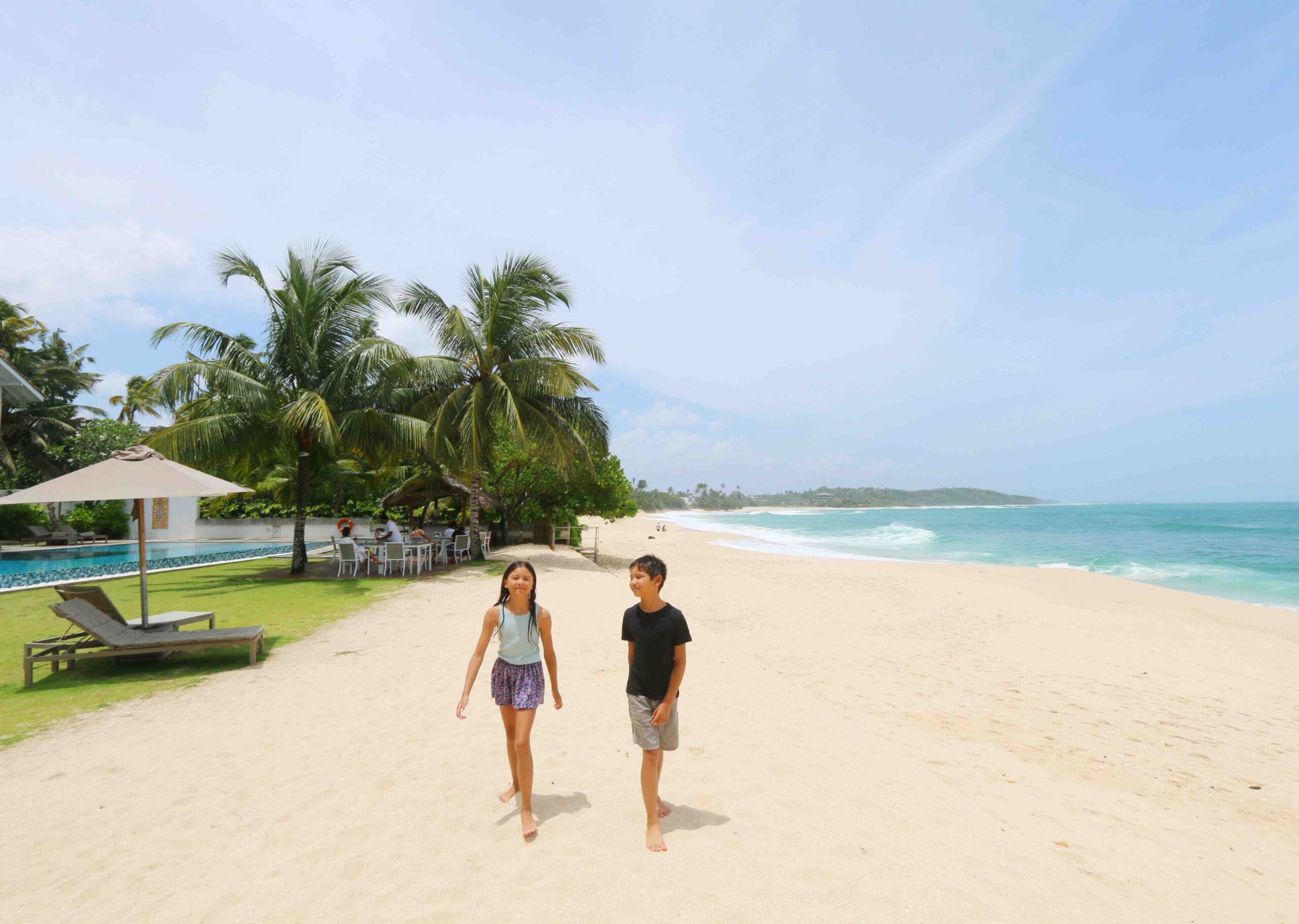 Restaurant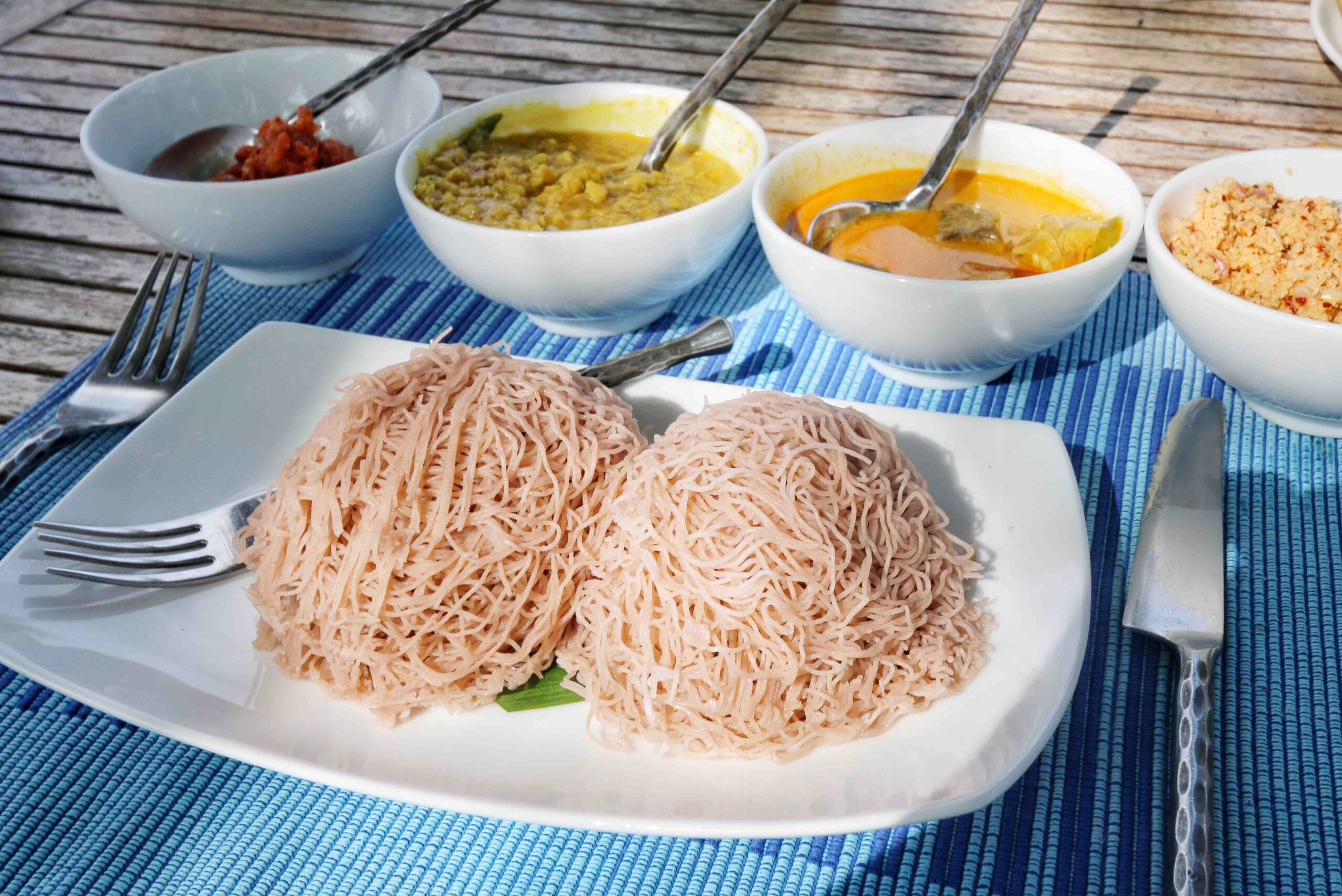 See our full feature on the restaurant HERE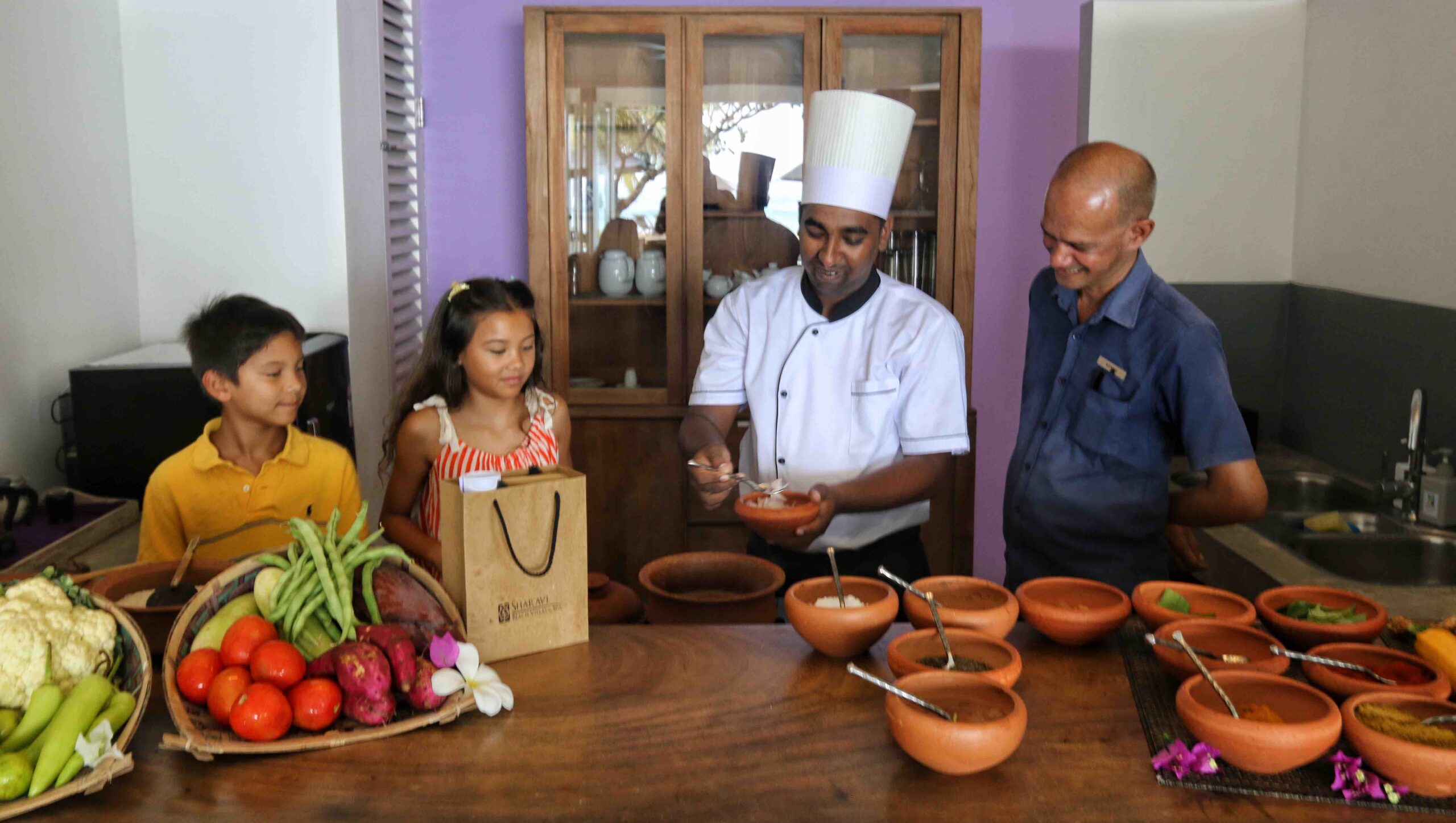 Cooking Class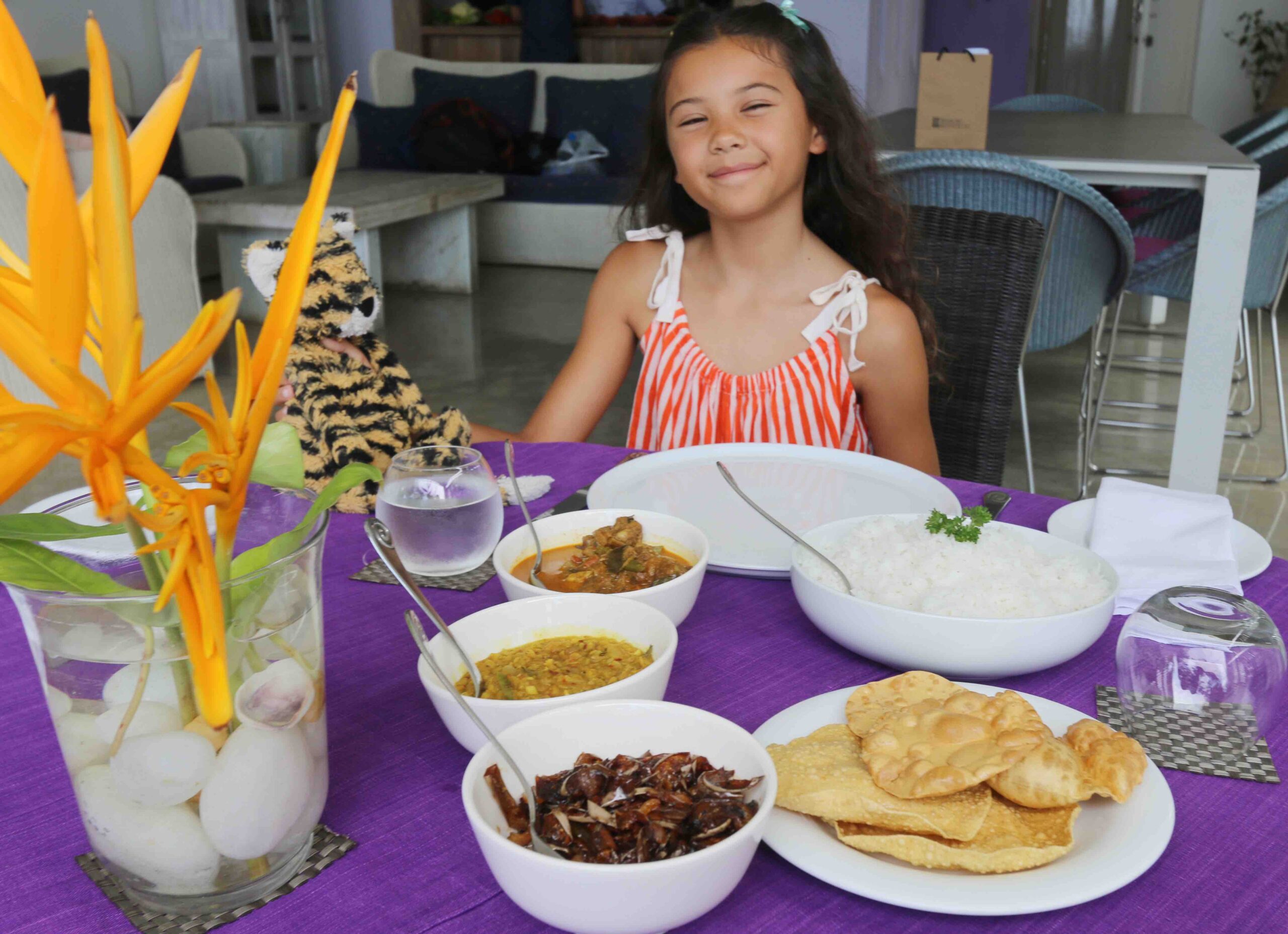 It was our first visit to Sri Lanka and we couldn't have picked a better stay. Sri Sharavi, located near to the popular Mirissa Beach, was the ideal tranquil getaway for our family. We were warmly welcomed by the personable staff and shown around our stunning Ocean Signature Suite upon arrival. We couldn't believe the stylish and luxurious design, spacious lounge area, and stunning outdoor terrace overlooking serene ocean views. Guests can relax in the oversized canopy bed, unwind in the sumptuous lounge area, and wake to quiet ocean views.
Downstairs we found a cozy and inviting common area, elegant dining table, and refreshing oceanfront swimming pool. Dining was a huge highlight of our stay from sampling traditional Sri Lankan breakfasts to mouthwatering lunches and dinners beside the beach and even a fun cooking class which taught us how to recreate one of their irresistible chicken curries.
The location is ideal for exploring Mirissa Beach and beyond.The friendly and informative team can assist in arranging transport, give ideas on where to see local art, temples or shops and were always on hand to ensure we felt right at home when we returned to the property. We loved lounging poolside while hearing the waves and reading on our private open terrace enjoying the relaxing breeze. It was truly a place to unwind and escape from reality, where every member of the team are eager to help you feel immersed in quiet luxury and beautiful surroundings.
An ideal choice for families or couples looking to explore Sri Lanka and find personalised service and stylish and refined Sri Lankan hospitality.
Sri Sharavi Beach Villas & Spa 153 Km Post, Kamburugamuwa, Mirissa
+94 417 451 090