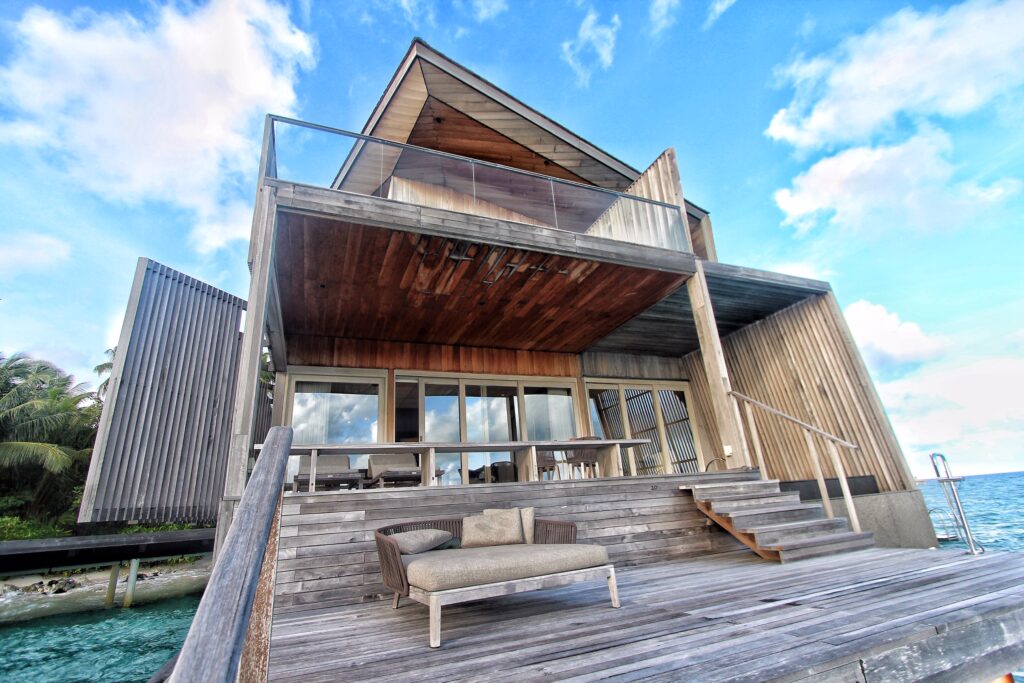 OVERWATER FAMILY VILLA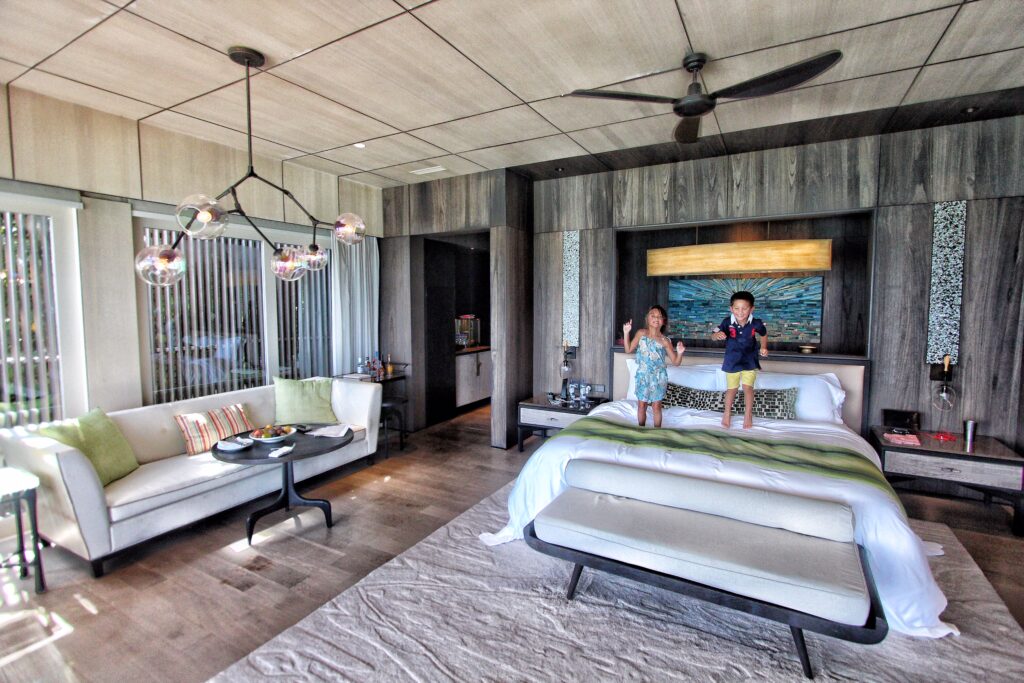 MASTER BEDROOM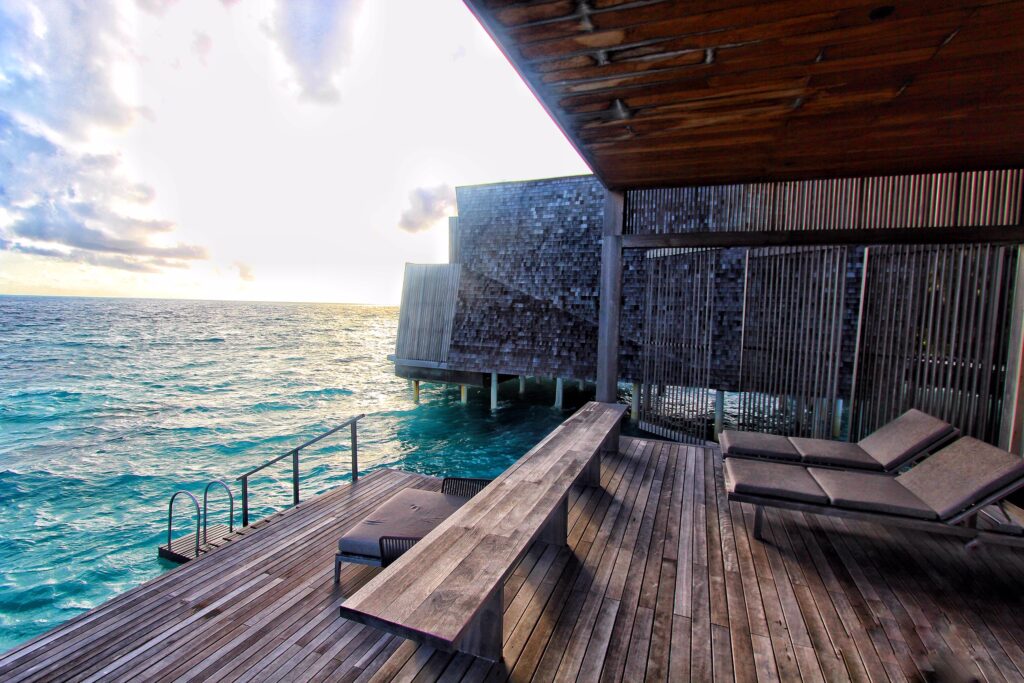 OUTDOOR DECK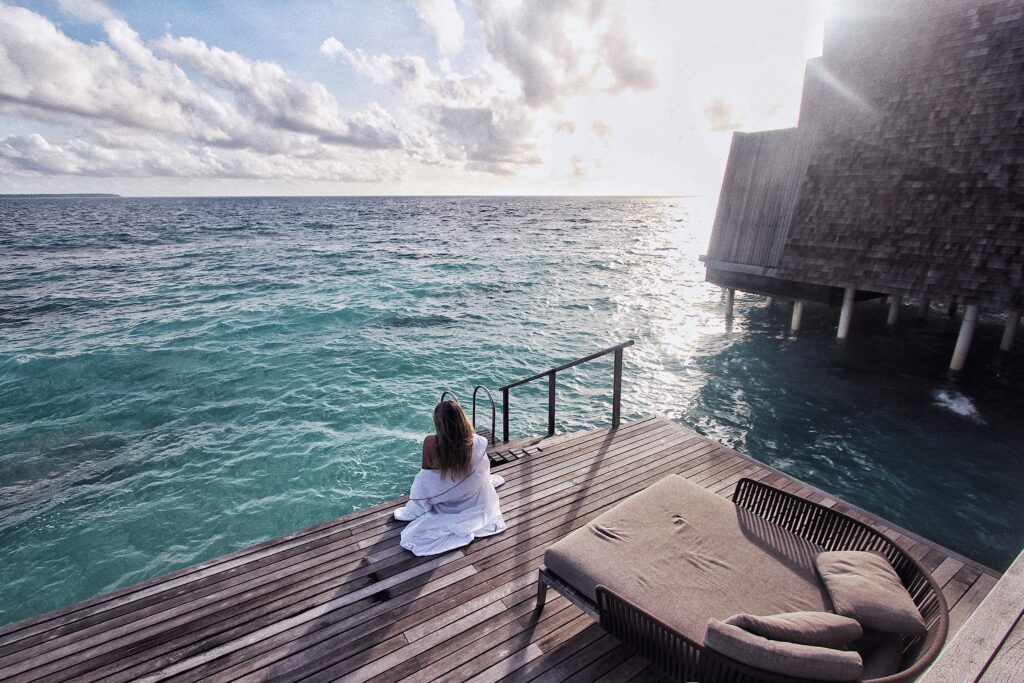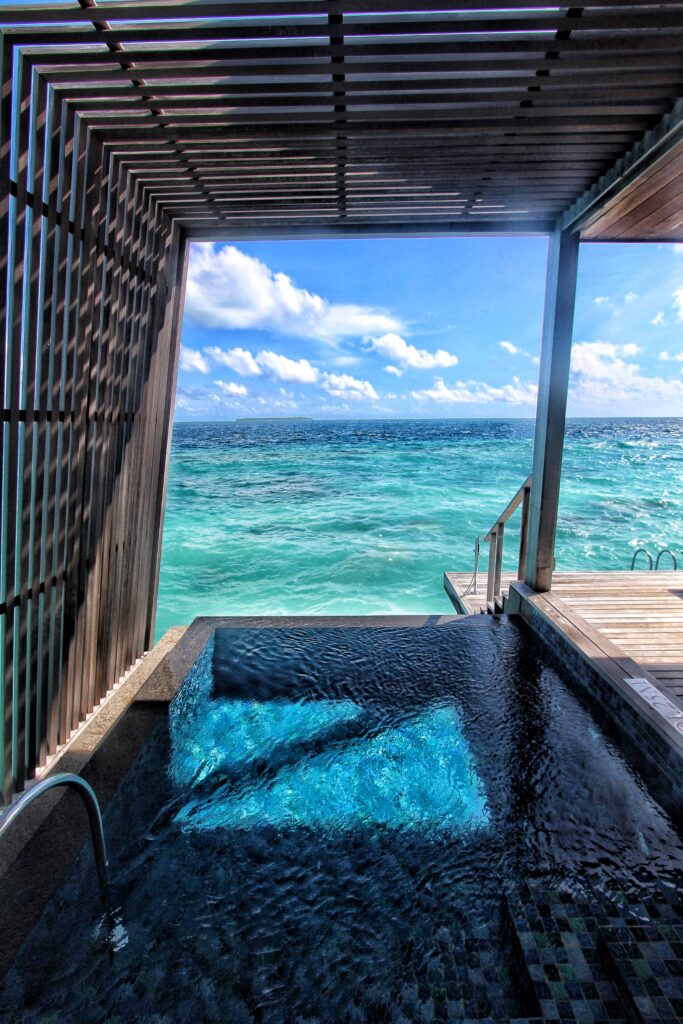 PRIVATE PLUNGE POOL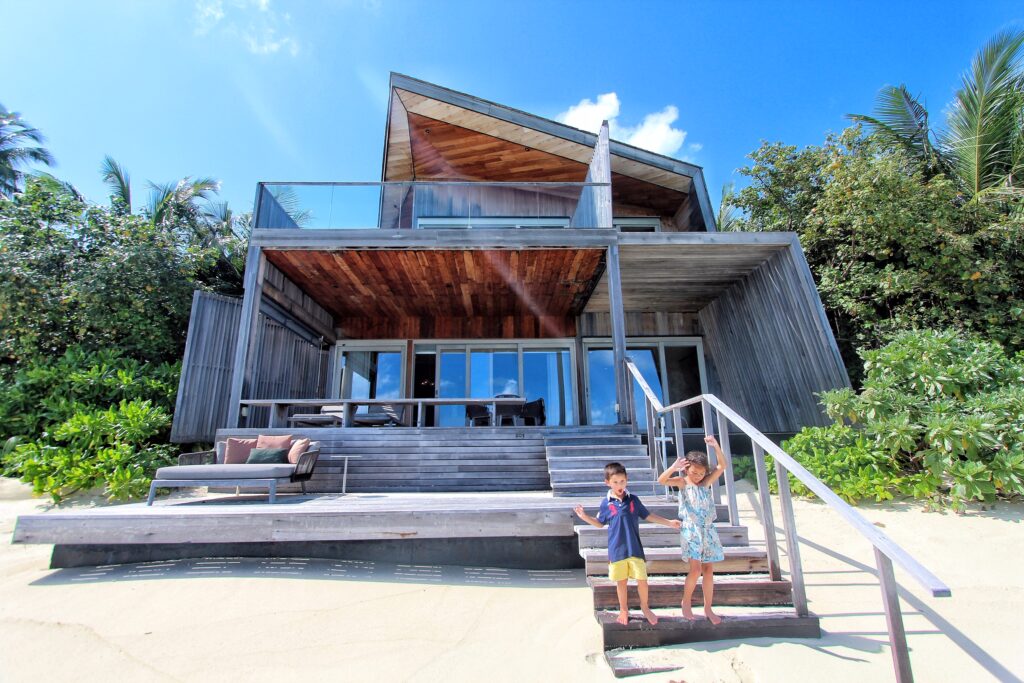 FAMILY BEACH VILLA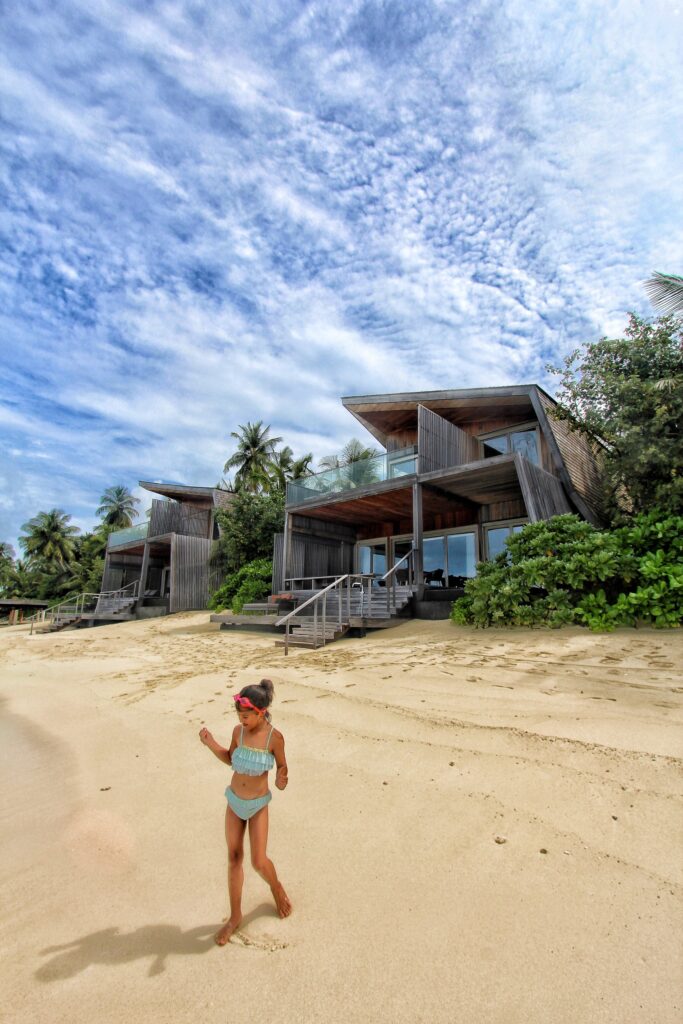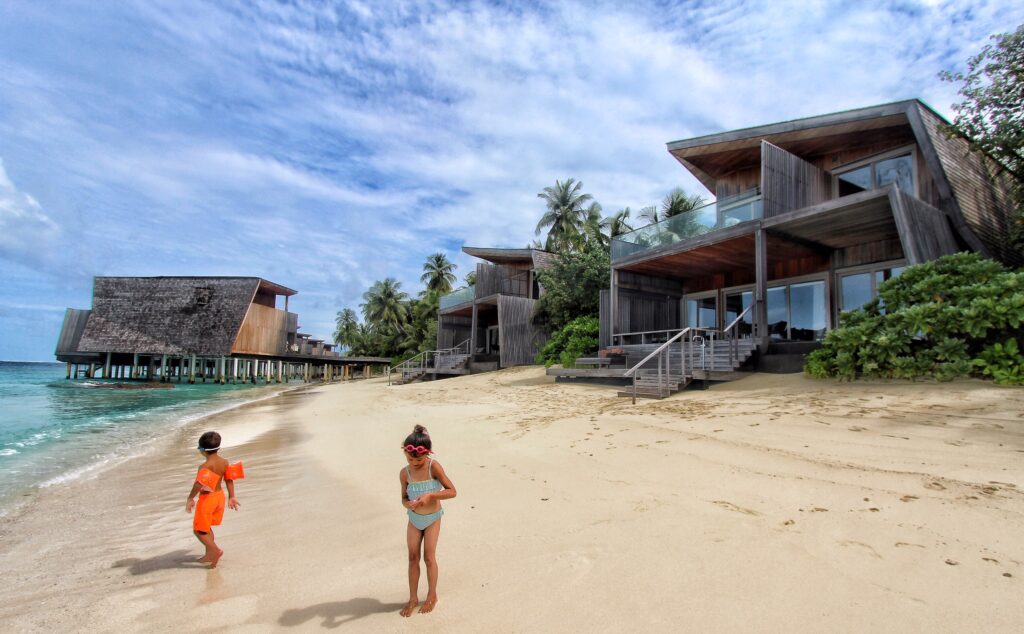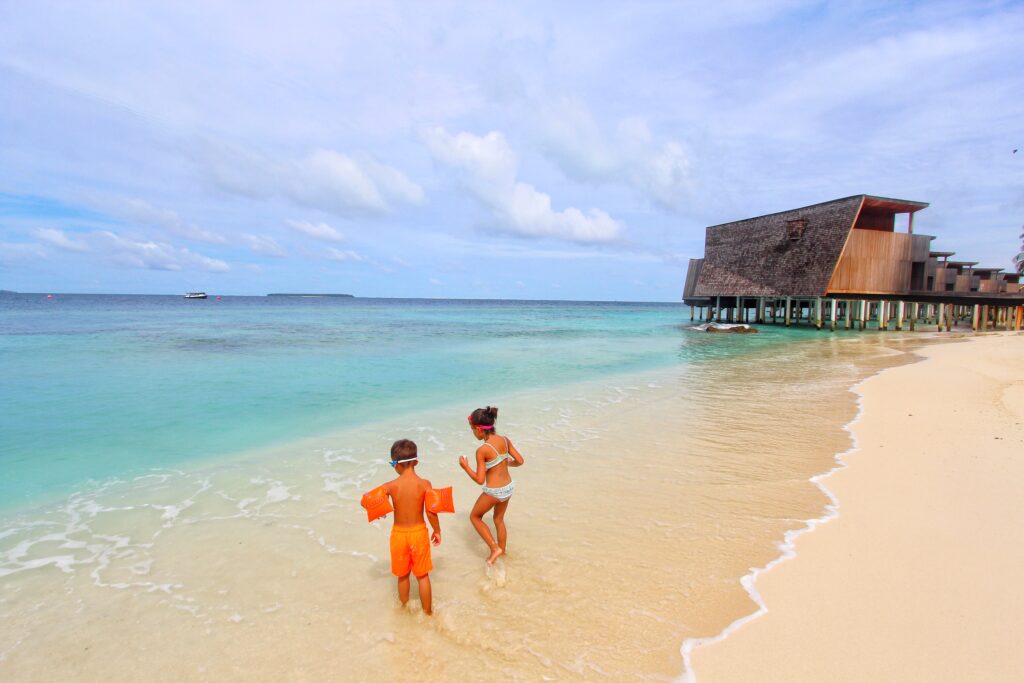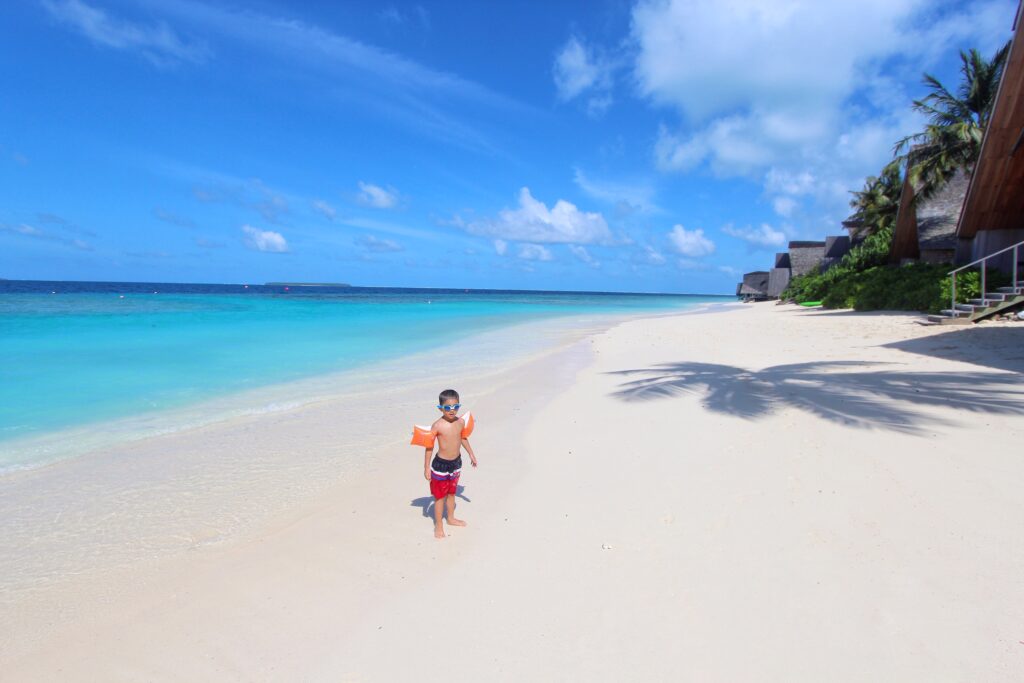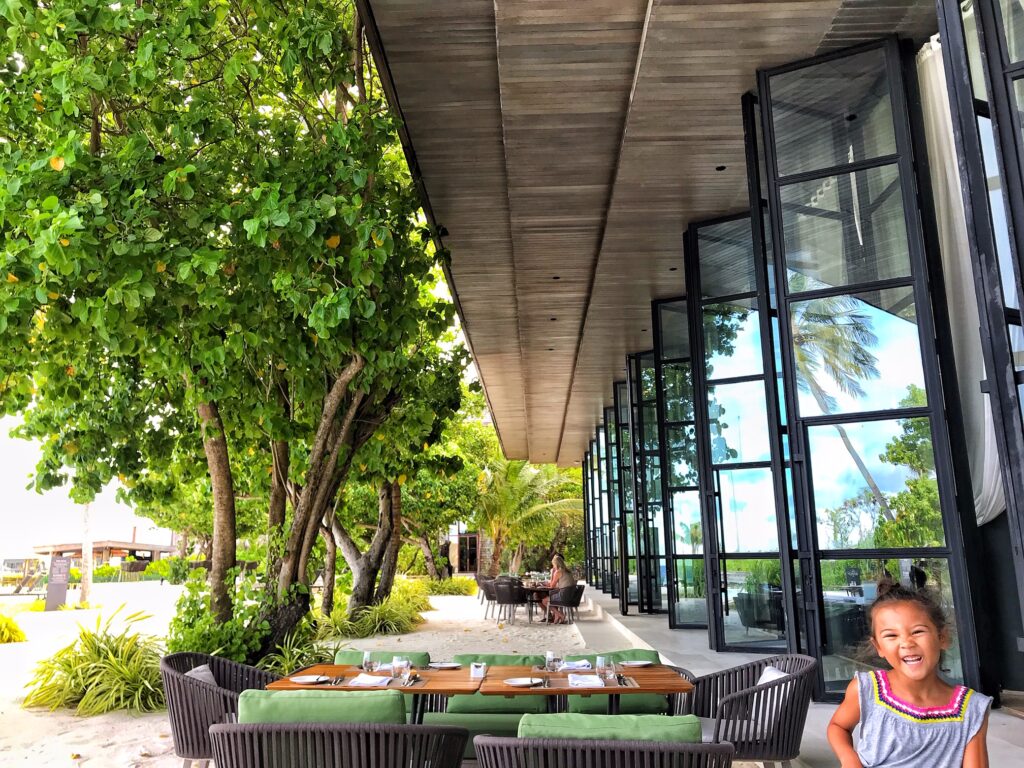 BREAKFAST AT ALBA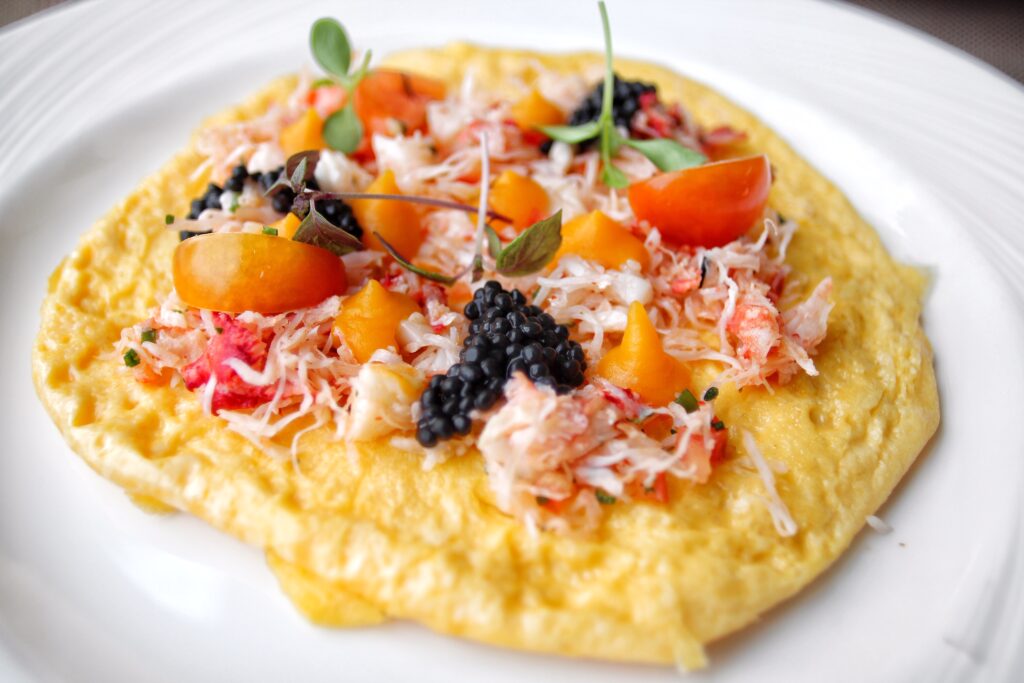 LOBSTER AND ALASKAN CRAB OMELETTE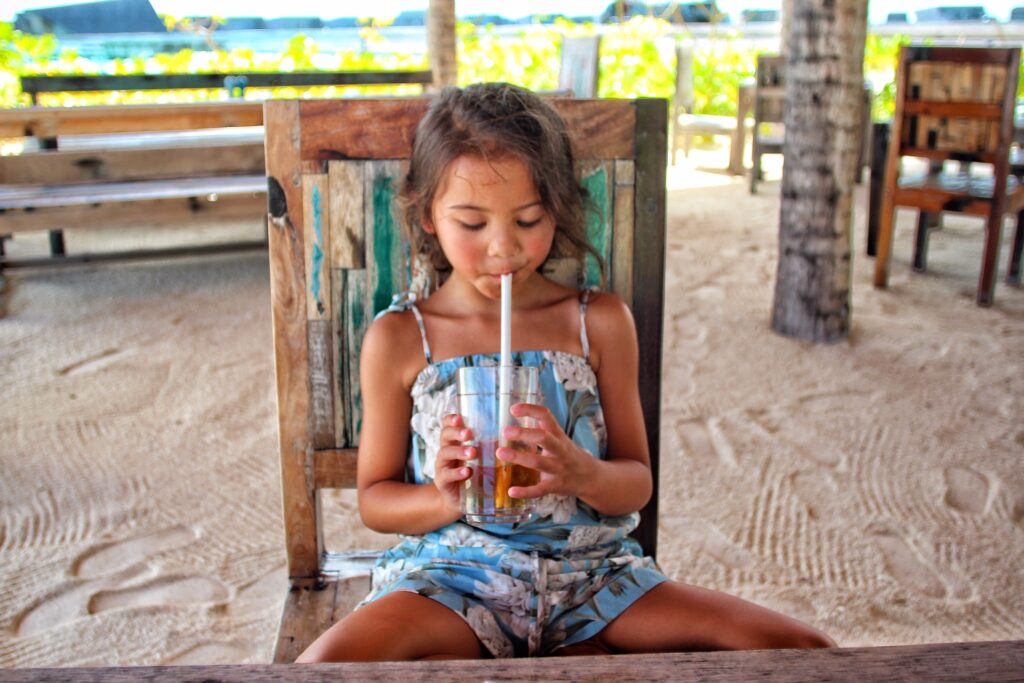 LUNCH AT CRAFT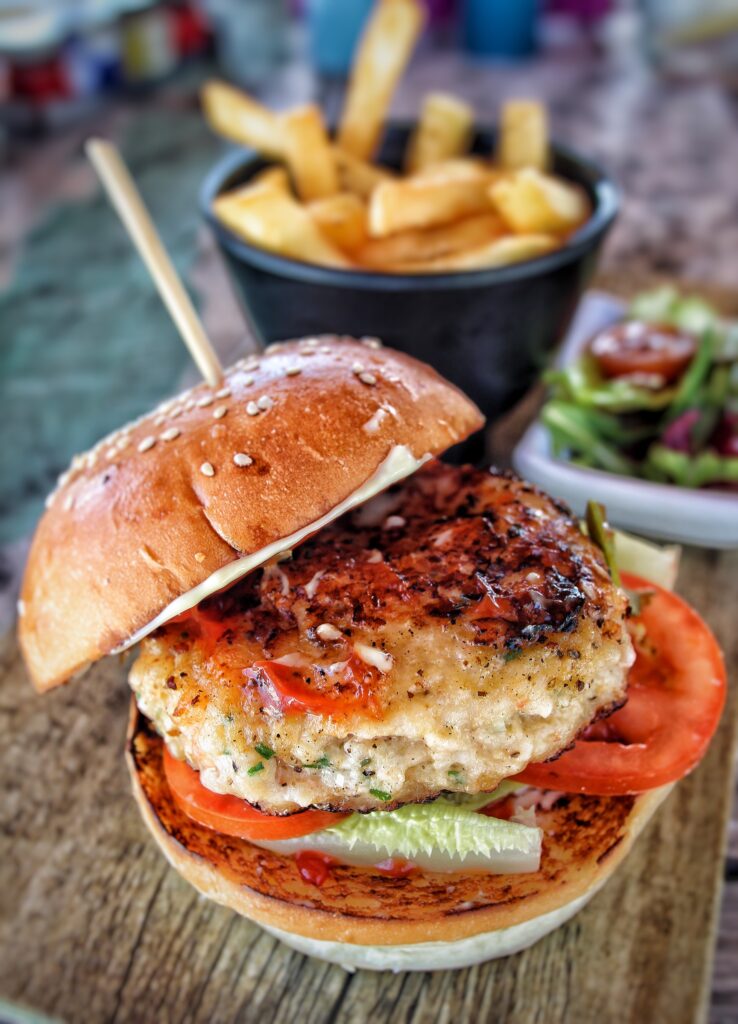 SEE OUR FULL FEATURE ON CRAFT HERE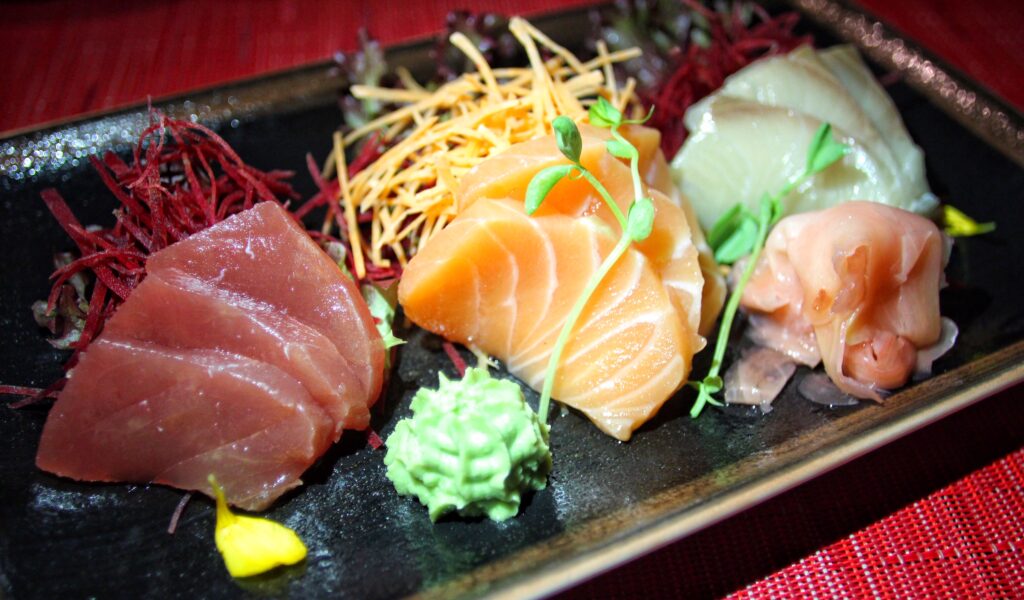 SASHIMI AT ORIENTALE
SEE OUR FULL FEATURE ON ORIENTALE HERE
OVEN BAKED SEA BASS WITH TOMATO, PARSLEY, LIME SALSA AT CARGO
SEE OUR FULL FEATURE ON CARGO HERE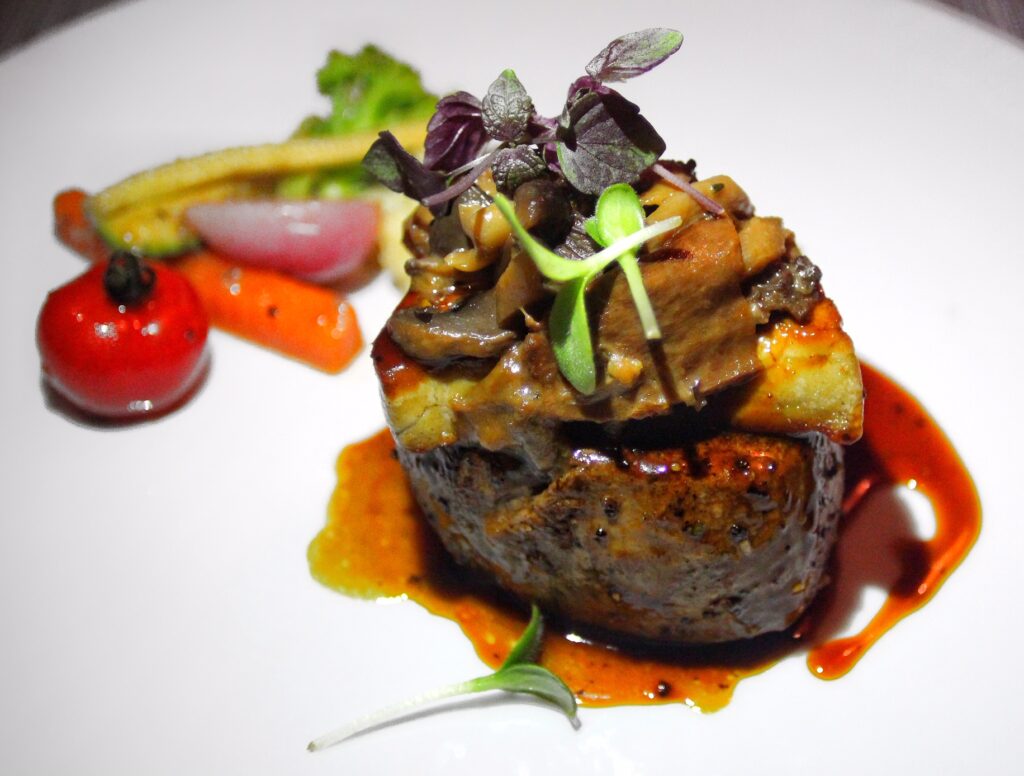 SEARED AUSTRALIAN BLACK ANGUS TENDERLOIN AT ALBA
SEE OUR FULL FEATURE ON ALBA HERE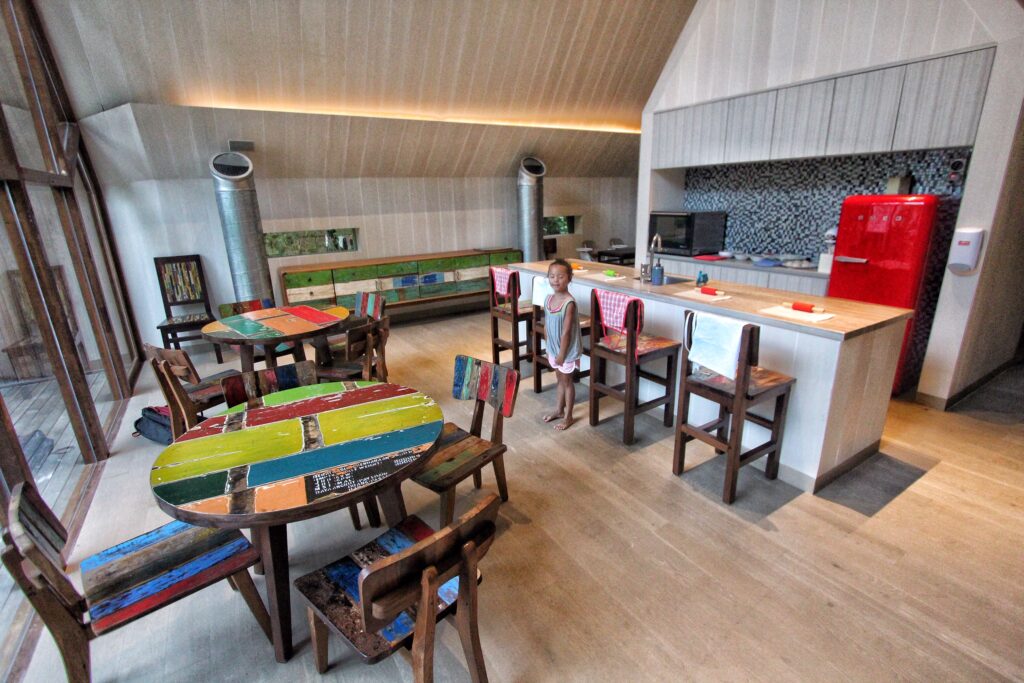 PIZZA MAKING CLASS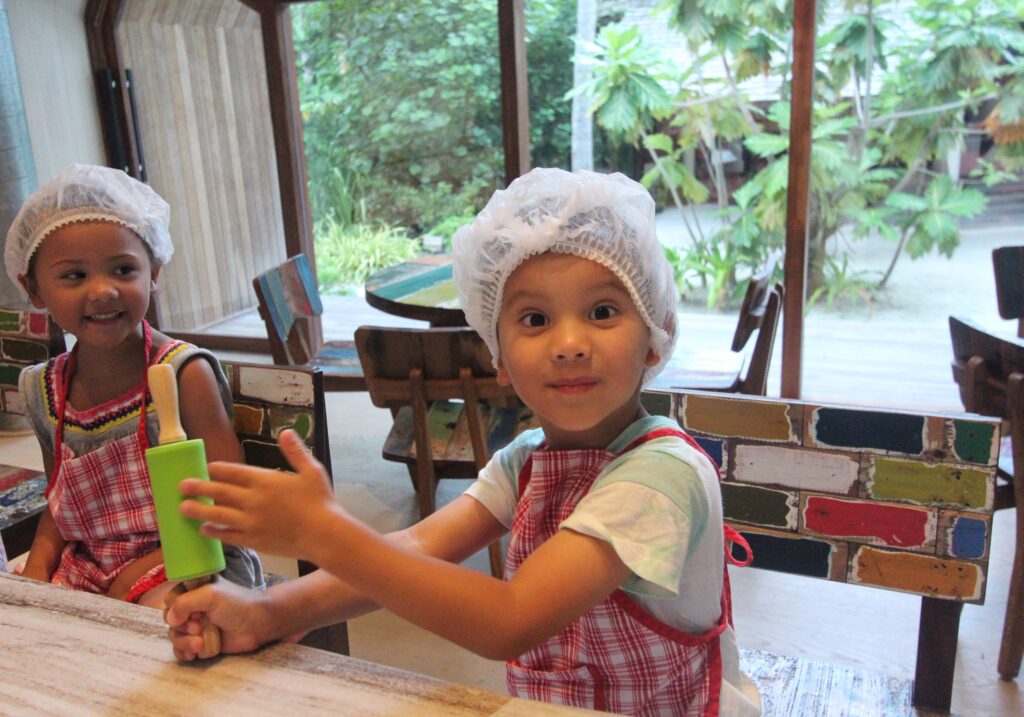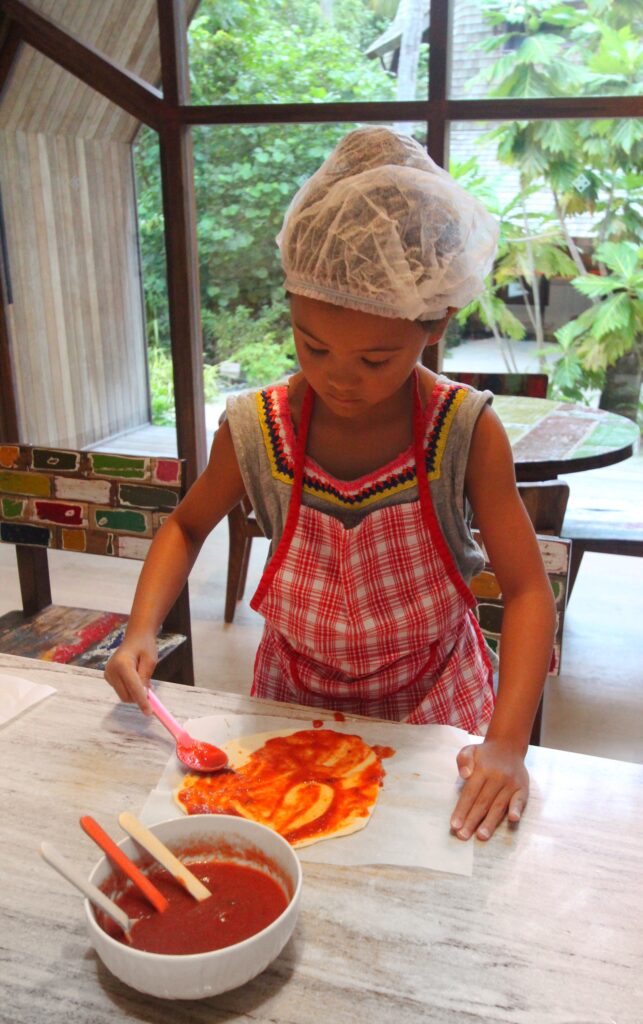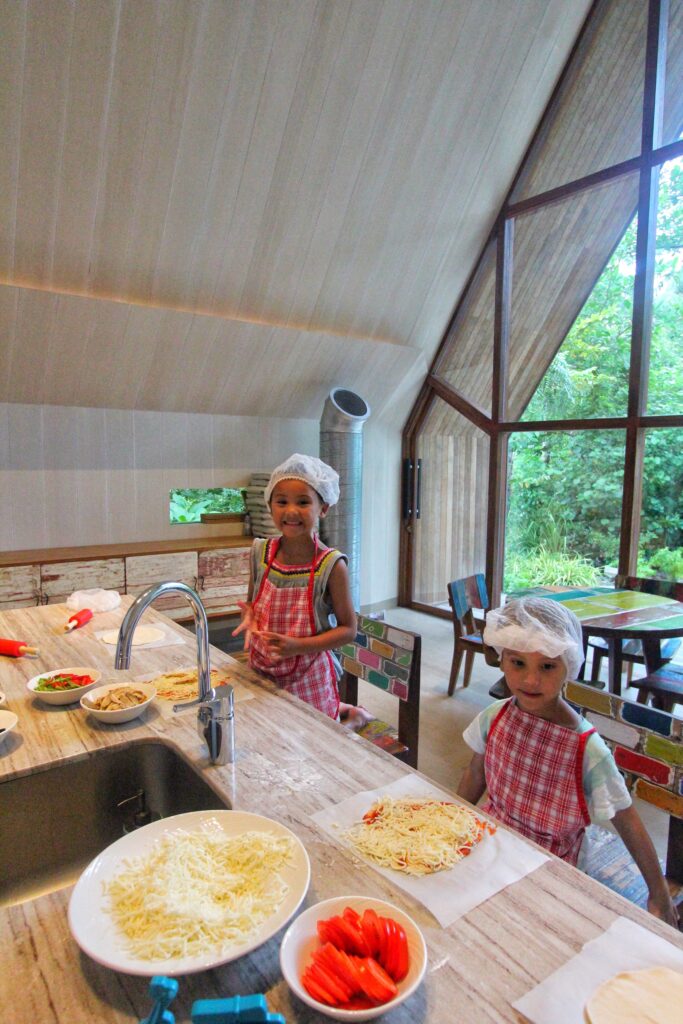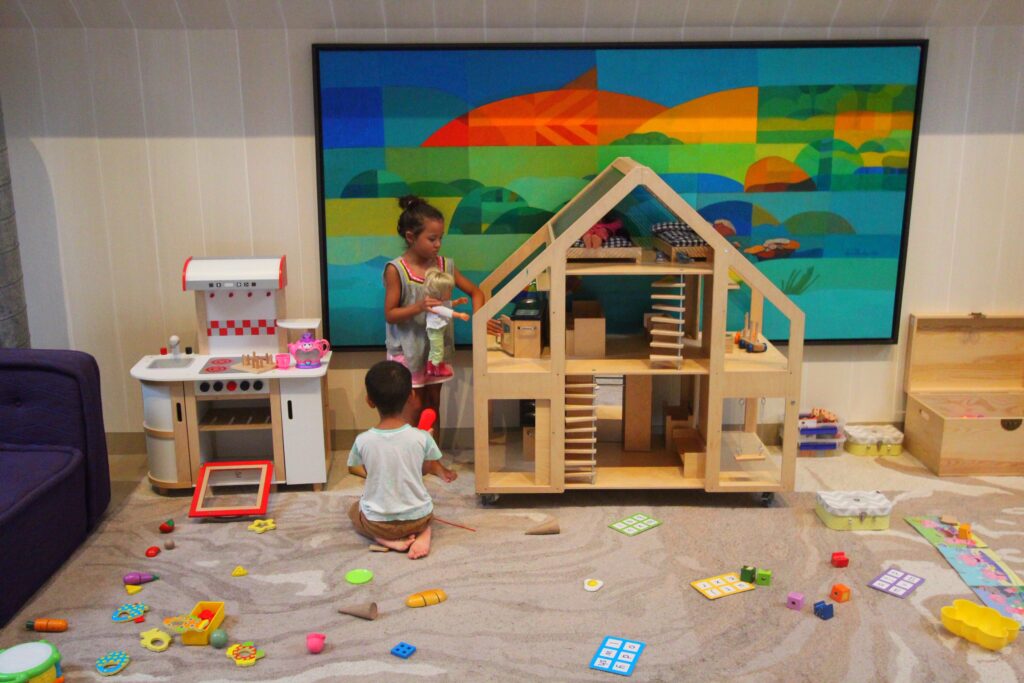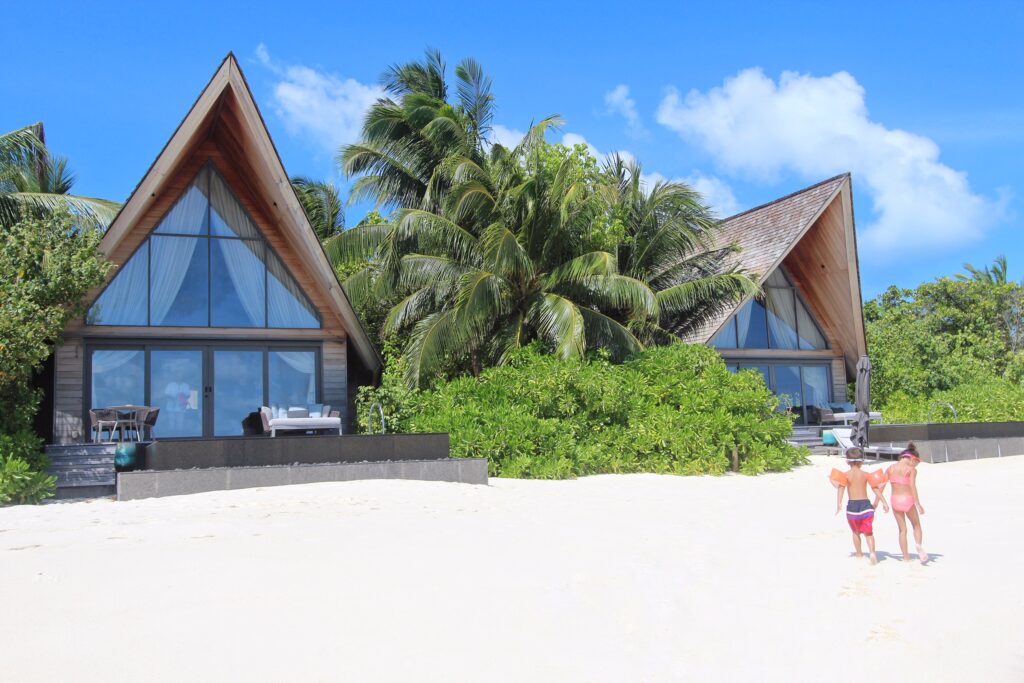 WALKS ON THE BEACH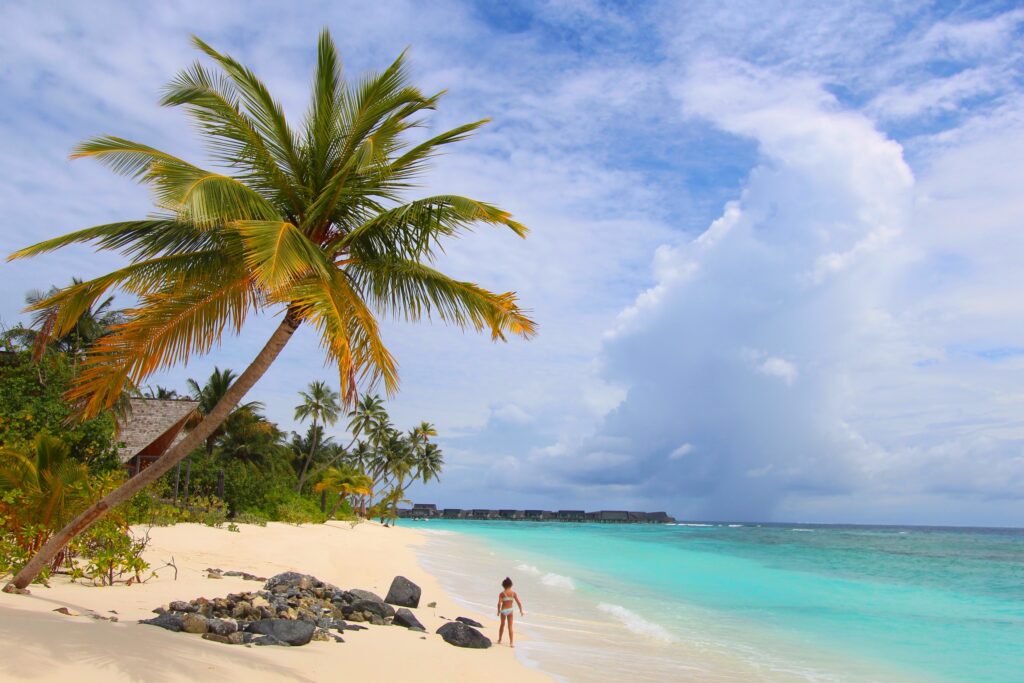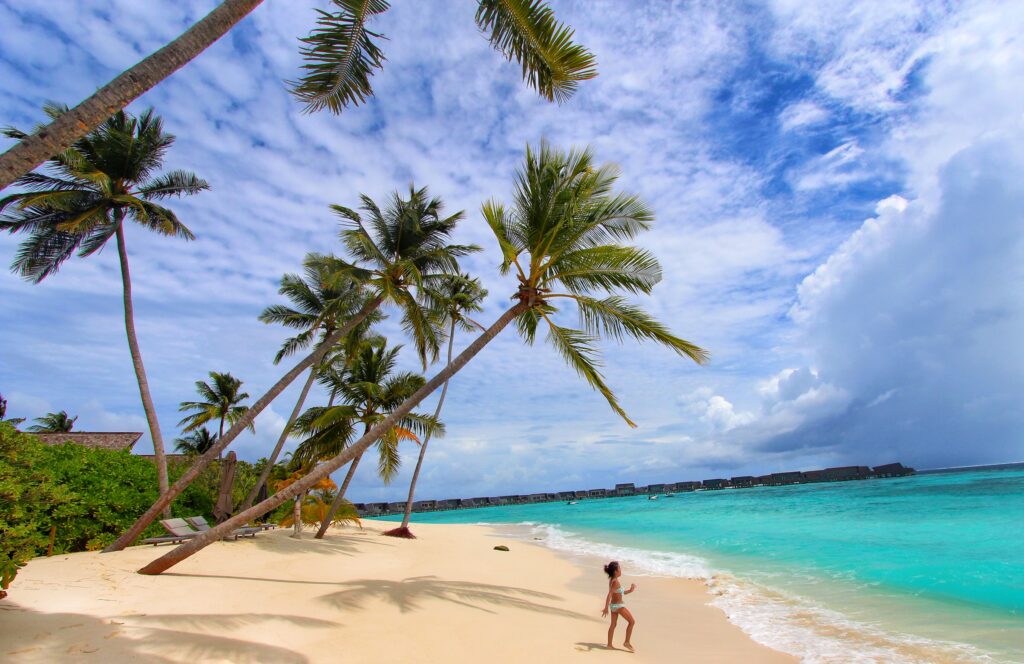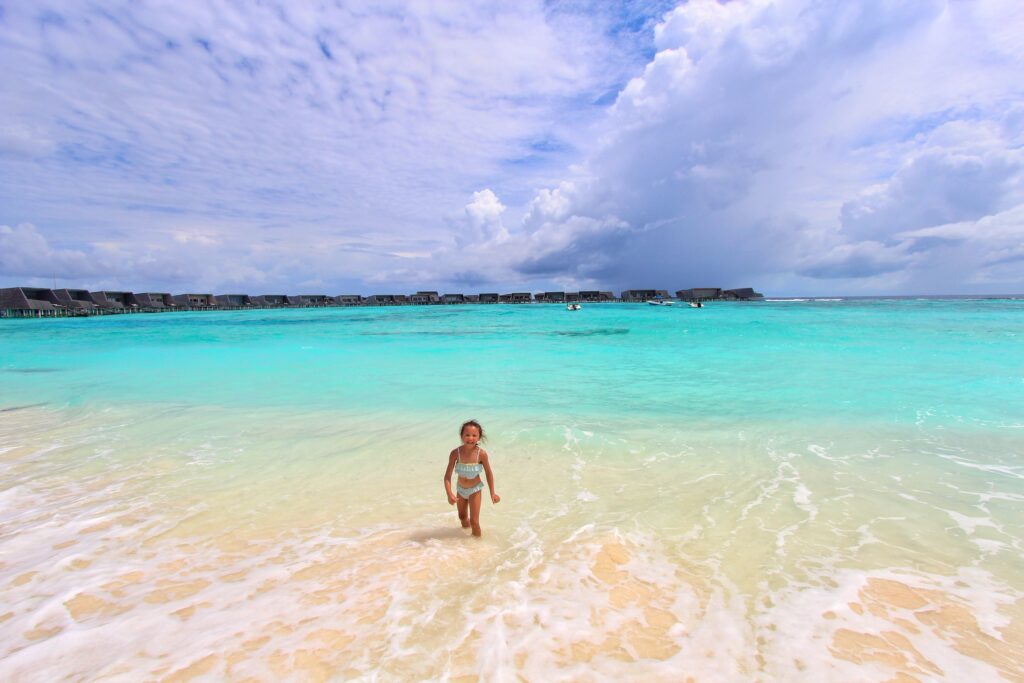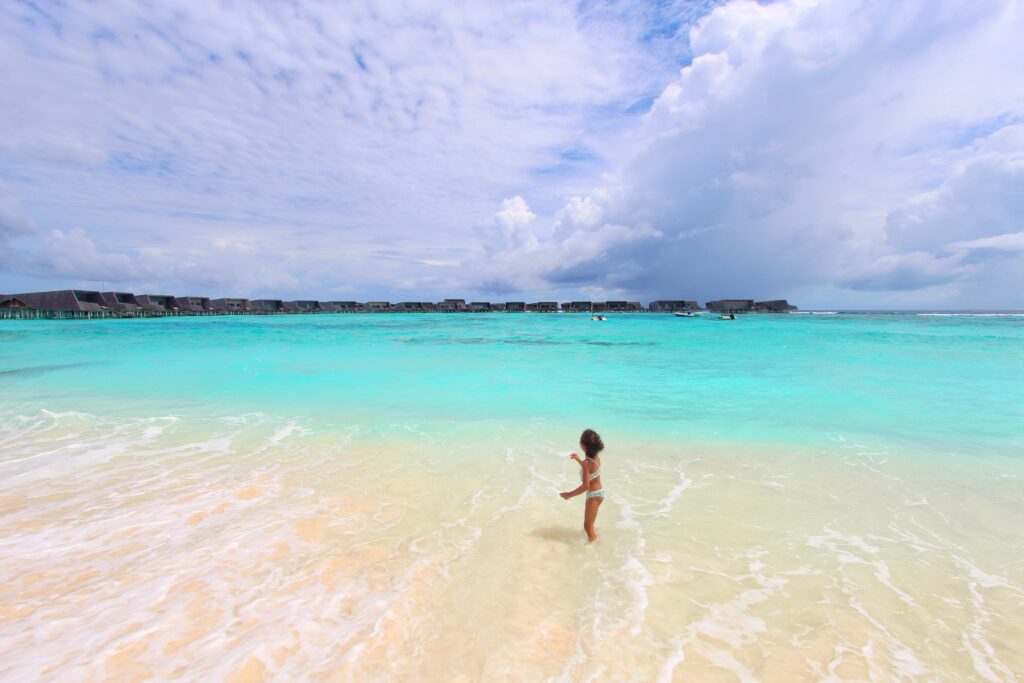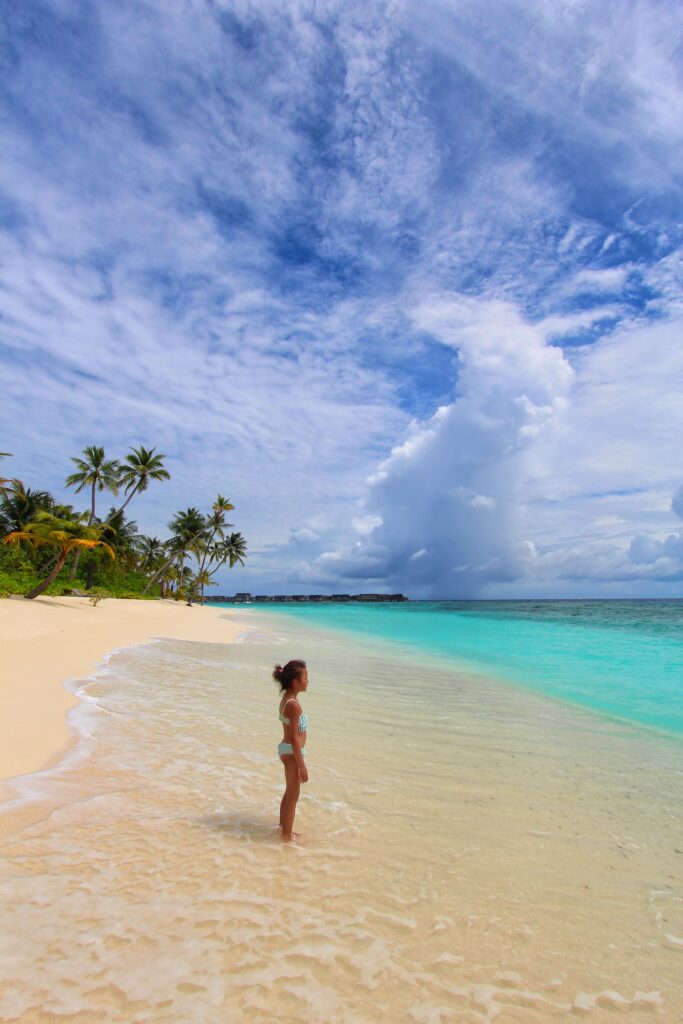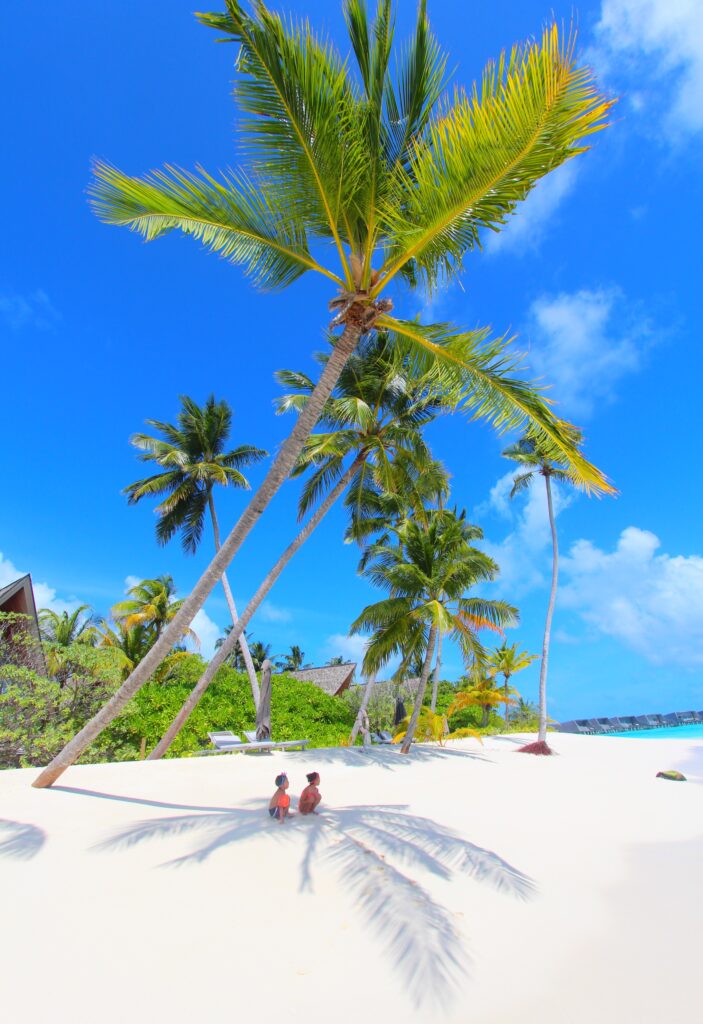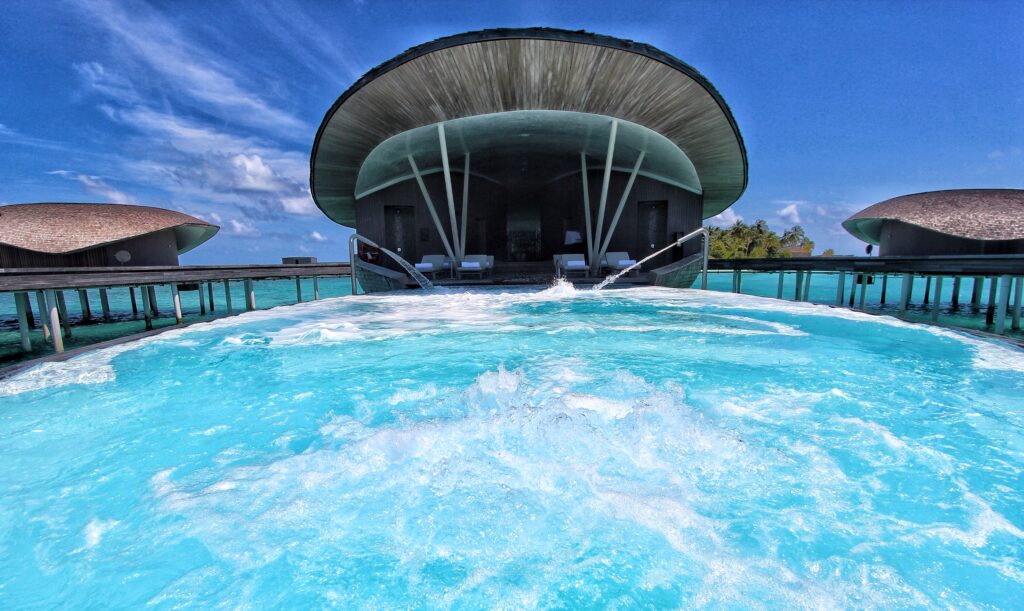 IRIDIUM SPA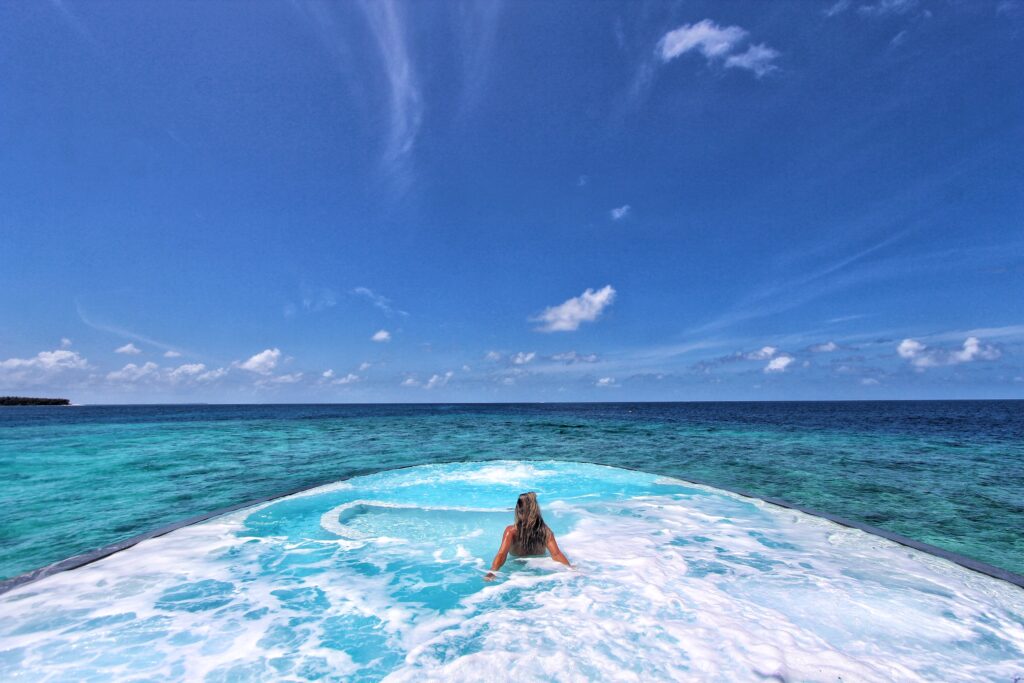 THE ONLY HYDROTHERAPY POOL IN THE MALDVIES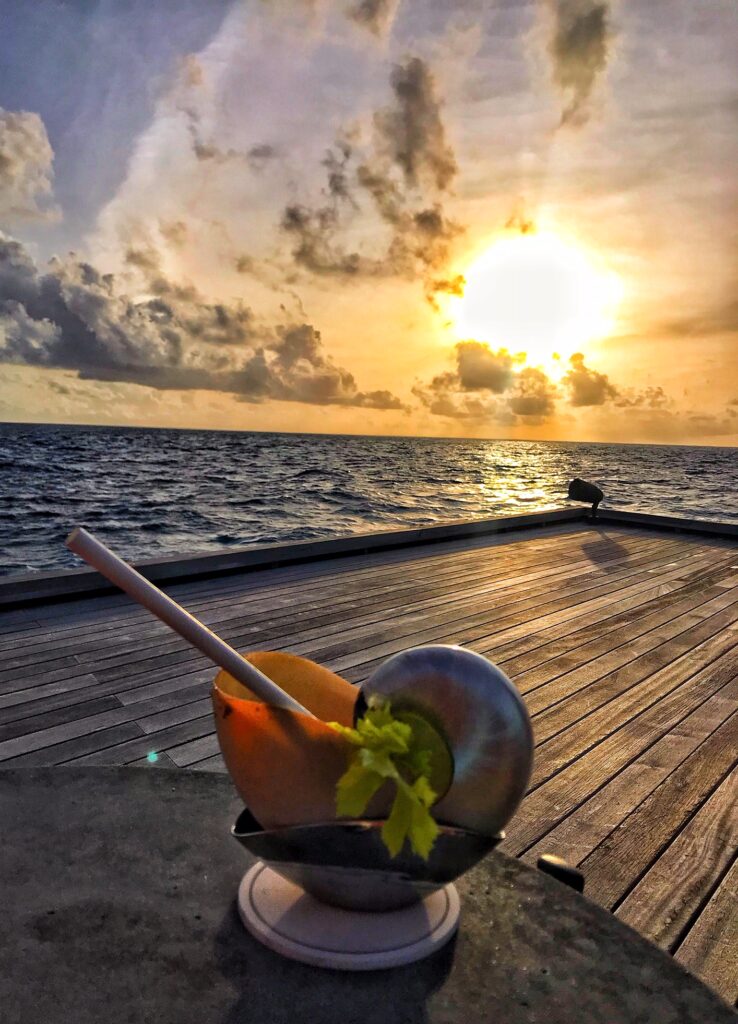 SUNSET COCKTAILS AT THE WHALE BAR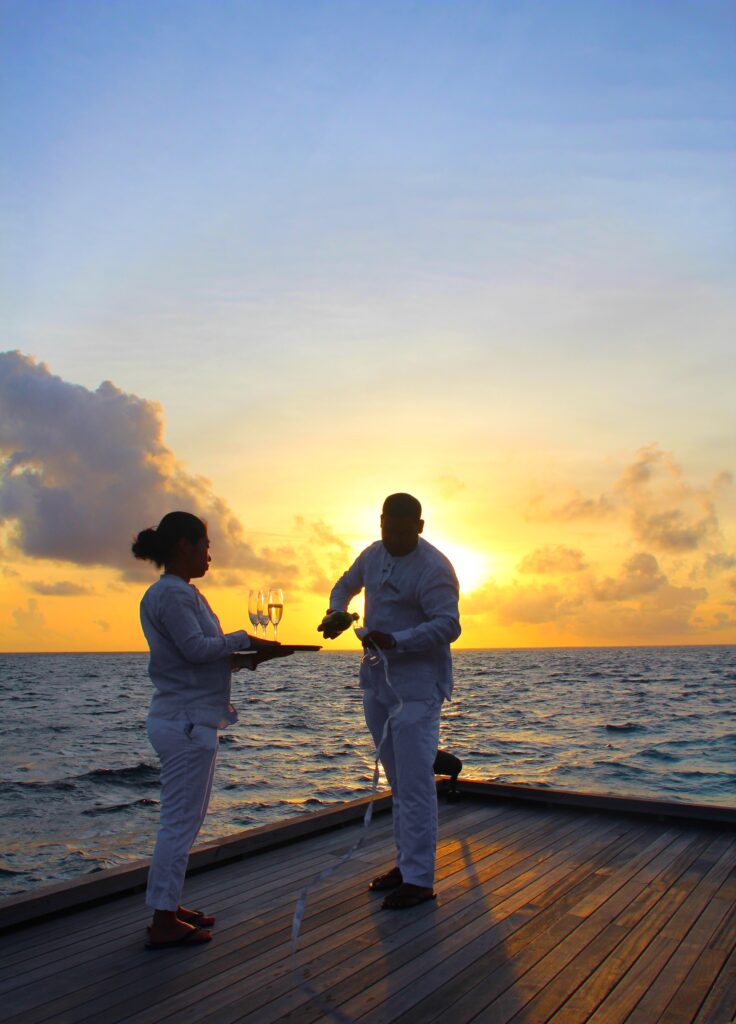 CHAMPAGNE AT SUNSET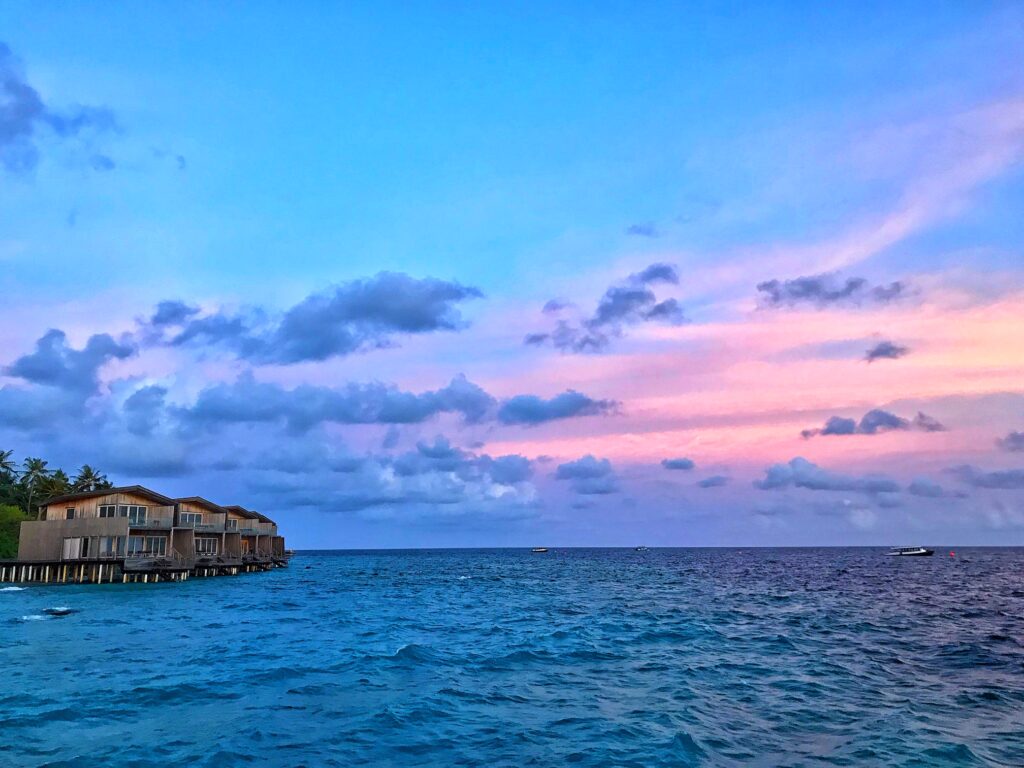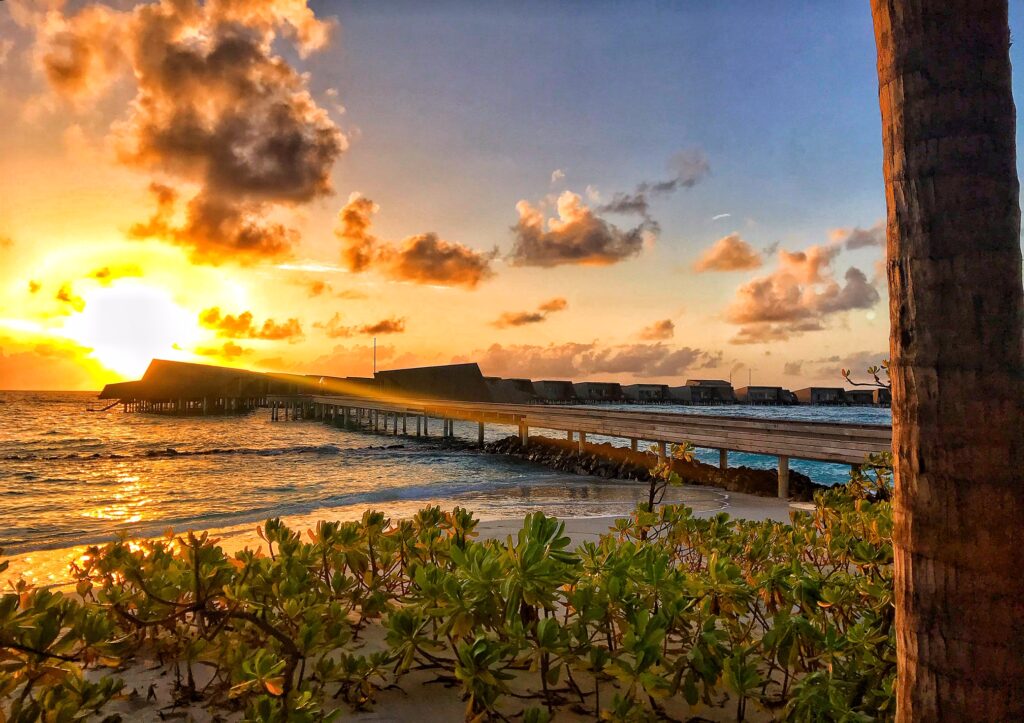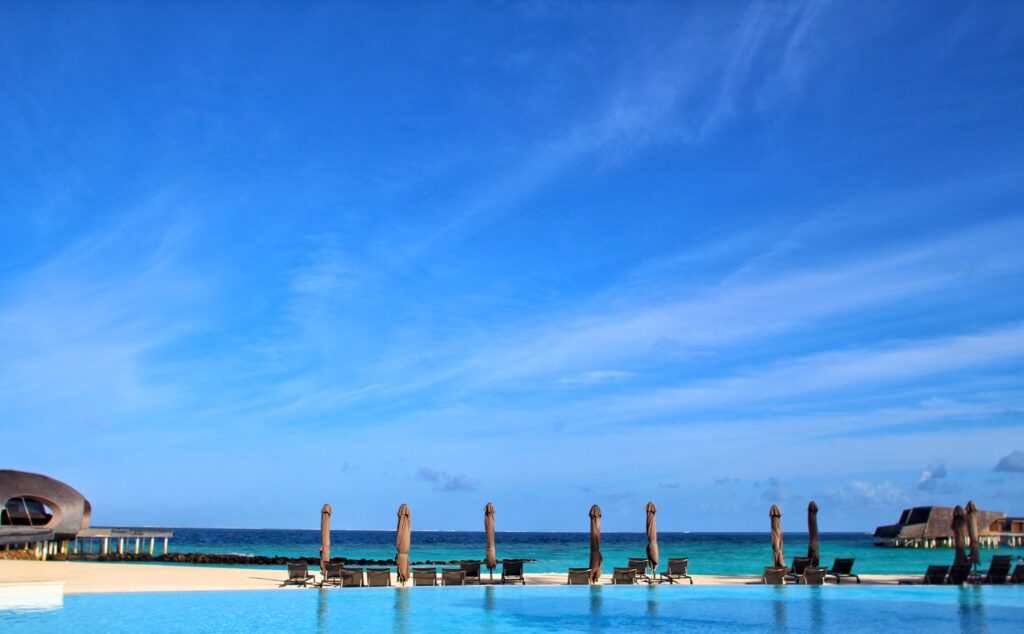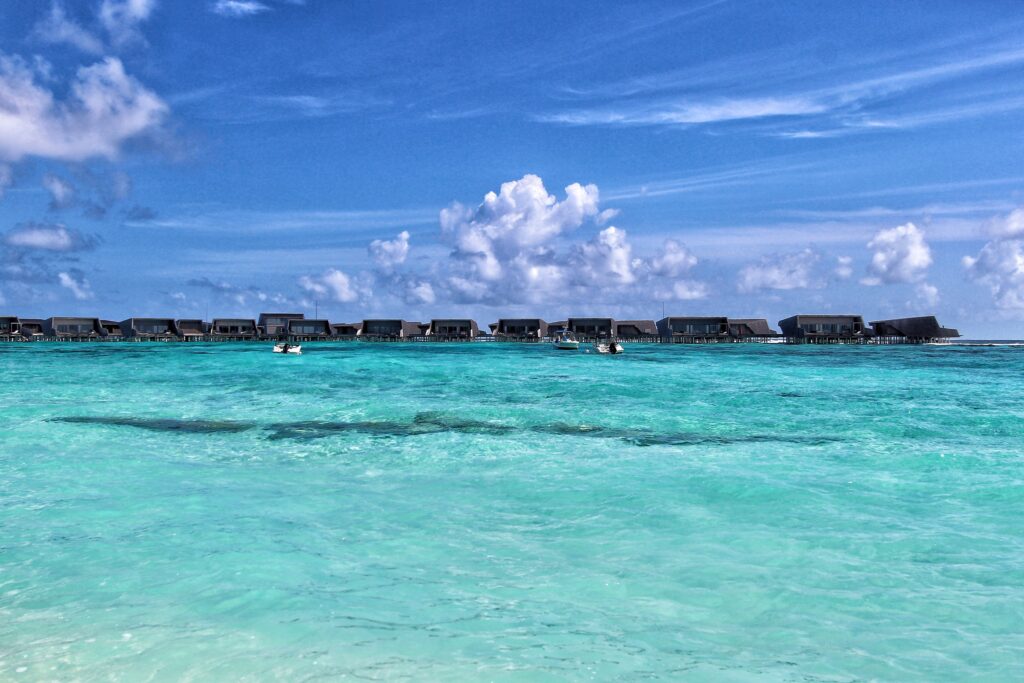 If you're looking for the ultimate in luxury when it comes to a Maldives resort look no further than The St. Regis Maldives Vommuli Resort. The awe inspiring resort, only accessible by seaplane, boasts impeccable personalized service, luxurious and sleek design, and mouthwatering fine dining on a beautiful and secluded island. You'll be instantly drawn to the turquoise waters and long stretches of soft white sand. Their two bedroom family villas which are available over water or on the beach. The large space incorporates every modern luxury you require from the grand bathrooms, to gigantic plush beds, two expansive terraces, a refreshing plunge pool, and tablet which controls all sound and light througout your villa.
The butler service at The St. Regis Maldives goes above and beyond to ensure you have a seamless stay. From the first message we received in their private airport lounge to our last goodbye, out butler was there to ensure all our needs were met. They are available with the touch of a button and can assist you with everything from dinner reservations, getting your snorkeling gear and planning excursions to ushering your children to the kids club and back. Our children loved every moment of the stay and couldn't get enough of the indoor and outdoor play areas and fun activities such as pizza making, crab races, and splash time in the main pool. Couples will love the stunning Iridium spa where you can relax in the vast hydrotherapy pool or melt away your worries during a decadent massage.
Dining options are plentiful and all high quality at The St. Regis Maldives. For authentic Asian flavours and a lively setting try Orientale or head to Cargo and feast on fragrant Middle Eastern fare in a unique tropical island dining destination. Enjoy wood fired pizzas, juicy lobster burger, or fresh fish tacos at Crust and Craft during lunch, and you can't miss the abundant breakfast buffet or mouthwatering Italian fare served at Alba. The Whale Bar is a must visit during your stay where you can sample the signature Bloody Mary, and watch the dramatic hampagne sabering each evening during sunset.
You'll find endless activities during your stay at whether you are craving watersports and snorkeling or just lounging on the beach. They have truly thought of every detail to ensure you enjoy each moment. An ideal choice for both families and couples who crave privacy, five star amenities, and a unique and luxurious trip to the Maldives.
www.the-st-regis-maldives-vommuli-resort
Vommuli Island Dhaalu Atoll, 20020, Maldives
+960 676 6333